Rare Bird Alert, Reliable Bird News Services Since 1991
Latest birdnews
(Click for full details) :
RBA Birdnews on Twitter
You can now receive the RBA birdnews direct to your Twitter feed. From breaking megas, the latest rarity and scarcity updates and all your local news, it's all there. It works on any device on which you can view Twitter, including many devices for which there are no dedicated birdnews apps such as Windows and Blackberry.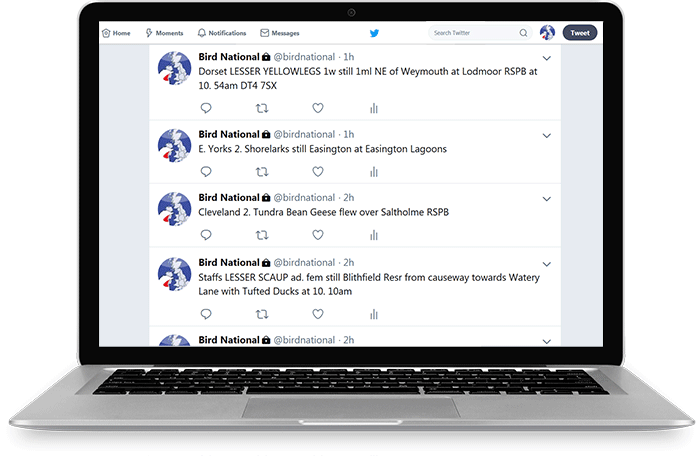 The birdnews feeds
We have 11 different news feeds covering Britain and Ireland. Western Palearctic. Please don't submit follow requests for the feeds until you have emailed us (details below) and have had a reply.

Works on all phones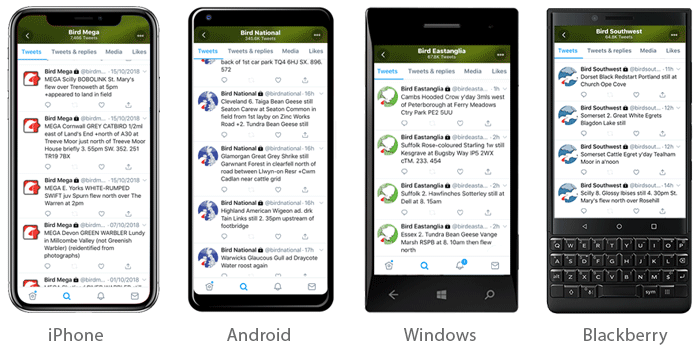 How much does it cost?
Usually £100 - June 2019 Offer JUST £69 for 1 year
Subscribe Today
If you would like to consider subscribing please Email Us for full details. Once your subscription is in place you can cancel within 14 days - no questions asked - effectively a 14-day free trial!
Latest photos



Latest article
This is the first experimental evidence which shows that stopping livestock grazing can increase the number of breeding upland bird species in the long term. More here >
Found on the UK Overseas Territory of Tristan da Cunha, there are only 100 pairs of Wilkin's Bunting left More here >
The species has disappeared from 90% of its former range, leaving fewer than 300 birds. More here >