Unique new app to showcase Scottish birding
The Scottish Ornithologists' Club has announced the forthcoming launch of their first ever app, 'Where to Watch Birds in Scotland'.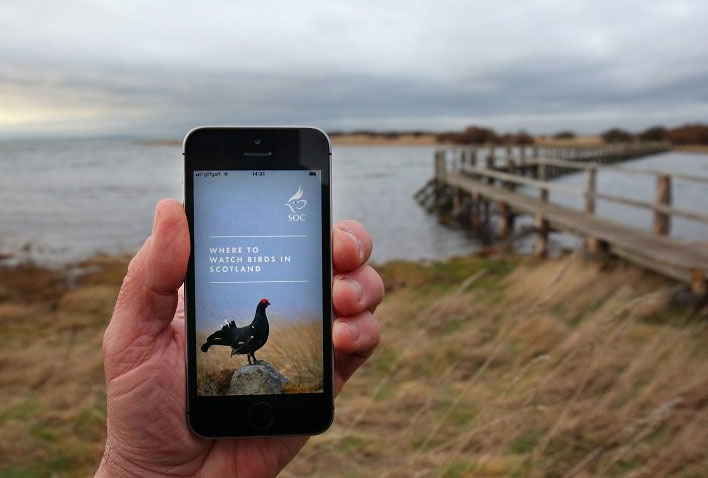 Over two years in the making the app is expected to launch later this month
Free to use and available for Android and Apple devices, the app will enable users to discover where to watch birds in Scotland and the bird species likely to be found at these sites.
This unique app (no digital or up-to-date printed resource like this currently exists) will bring Scotland's birds to a new generation of birdwatchers and will help members of the public, complete beginners and experts alike to discover the best places to see and enjoy birds around the country.
App features
- Locate birdwatching sites in Scotland and have access to information about each site including:
directions to the site by public transport or car
best season to visit
how to view the site
birds likely to be seen at that location on a seasonal basis
recent sightings nearby from BirdTrack
unusual species previously recorded at the site
how to submit bird sightings to the Local Bird Recorder and/or to BirdTrack
other notable wildlife spectacles to look out for at that location
- Access information on each of approx. 550 bird species (extracted from the Club's landmark publication, Birds of Scotland) and discover the locations where these species are likely to be seen
The app is expected to launch with details of more than 300 individual birding sites across Scotland. New sites will be added on an on-going basis and existing sites updated, as far as possible.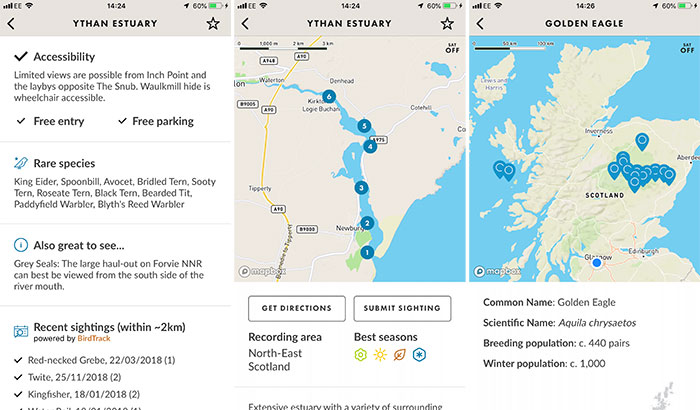 By encouraging and facilitating the recording of birds, the app will help generate valuable conservation data for the protection of Scotland's species and habitats.
The app will showcase the country's wonderful bird life and wild places and will significantly enhance the visit of any wildlife enthusiast to Scotland. The project is also a wonderful advert for what (largely) volunteers working together can create – the app is the result of a collaboration of effort by the working team (Jane Allison, Martin Cook and Alan Knox) alongside Local Co-ordinators around the country, who assembled a number of Local Contributors in each region to write up handpicked birdwatching locations.
The project has been financed thanks to the generous assistance of the SOC's Birds of Scotland Fund – supporting ornithological publications and special projects in Scotland – with additional funding from legacies left to the Club by members and a kind donation from Glasgow Natural History Society.
The app is expected to launch within the next week or so - subscribe to the SOC's mailing list below to be notified of when it becomes available for download in the app store and for future updates.

18 March 2019
Share this story
Tweet