Weekly birding round-up: 6 - 12 Jul 2016
The week at a glance
Collared Pratincole in Somerset
American White-winged Scoter still in Aberdeenshire
Hudsonian Whimbrel still in Cornwall
Dalmatian Pelican still in Cornwall
It hardly felt like summer at all this week. The temperatures in the south were reasonably high but everywhere the weather was cloudy, blustery and distinctly autumnal. Indeed the pressure charts looked a lot more like September than July.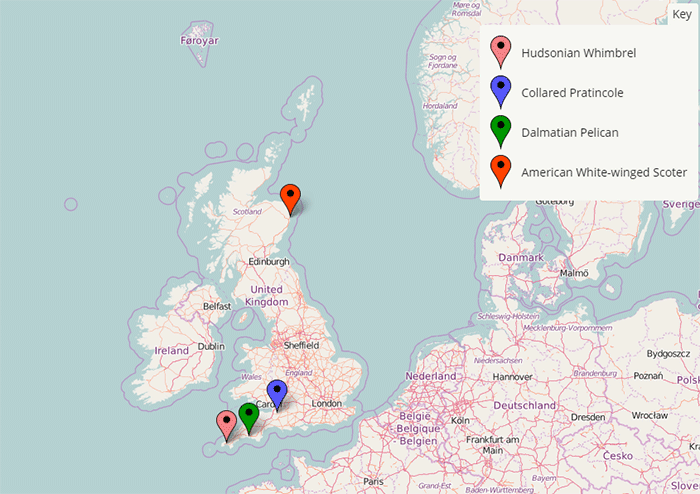 Collared Pratincole
By far the best discovery of the week was a Collared Pratincole at Ham Wall, Somerset on 10th and still present to 12th. The Somerset Levels are fast becoming a top rarity venue as well as Britain's best rare herons and egrets breeding site. It just goes to show what happens when suitable habitat is created and managed. Provide it and the birds will come!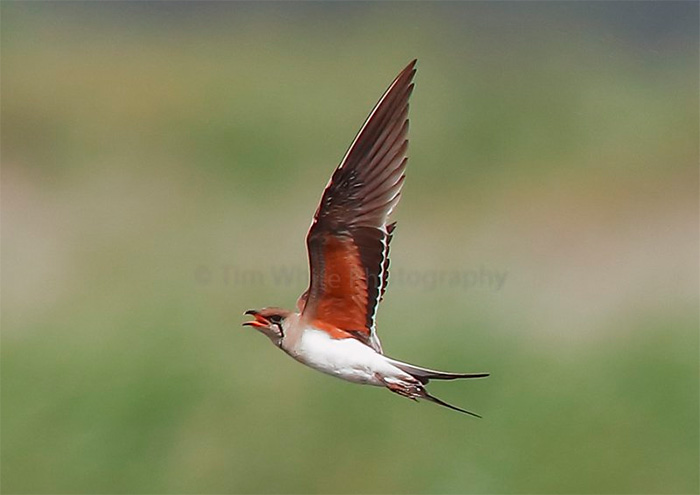 Although it has nearly 100 records on the books, Collared Pratincole is still a quality find, indeed this bird was something special for Somerset being only the second for the county, the first as long ago as 1858! There is some uncertainty about that record too, with no precise date and the location given somewhat vaguely as 'North Mendips'.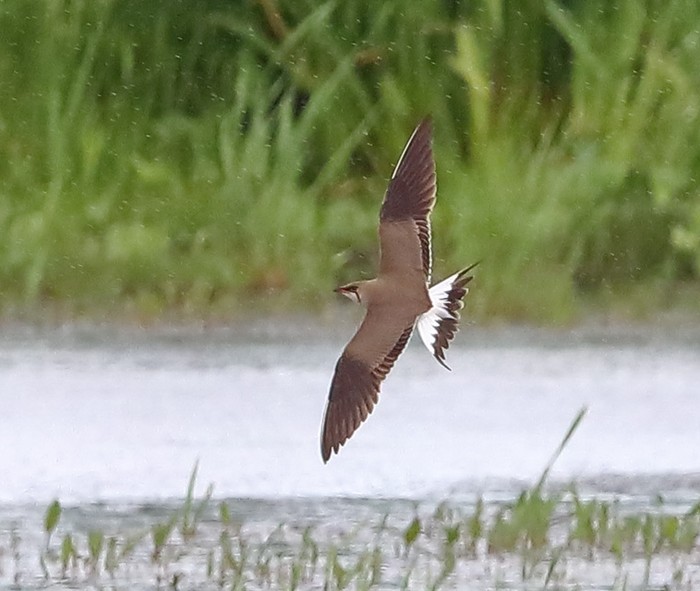 Lingering rarities
The other highlights of the week were all lingerers. In Scotland the drake American White-winged Scoter was still with its accompanying Common, Velvet and Surf Scoters off Murcar, Aberdeenshire to 12th while at the opposite end of the country the Hudsonian Whimbrel was again at Perranuthnoe, Cornwall to 12th. Nearby, the Dalmatian Pelican was at St. John's Lake, Millbrook on 6th before taking up residence at Wacker Quay on the River Lynher until the 8th when it flew to Torpoint. It remained there next day but was back at Wacker Quay on 10th and on 11th it flew over the Plym Estuary, Devon. There were no reports of it on 12th, however. Has it now wandered even further afield?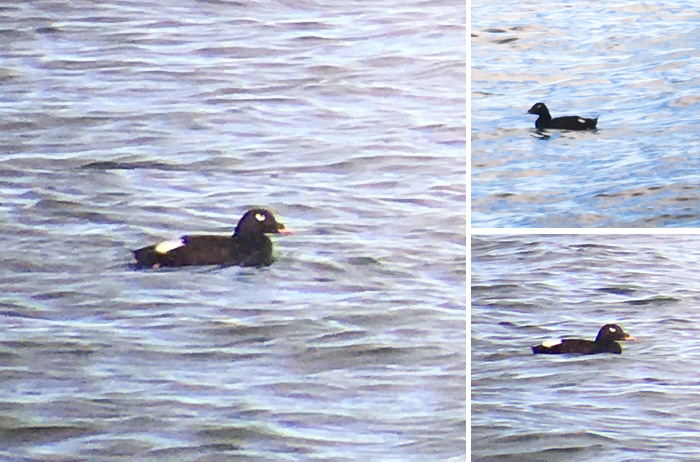 Further afield
The adult Cape Gull remained east of Faro, Portugal whilst was, astonishingly, Iceland's first Black-throated Diver was seen and photographed on 8th.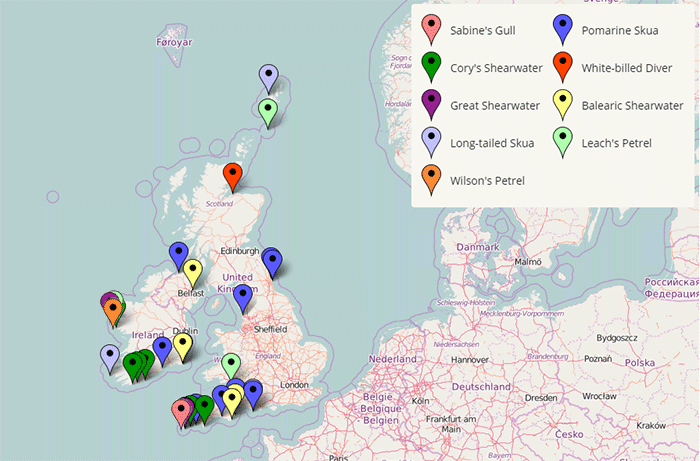 There was, as expected, a further increase in seabird activity this week but almost all of the action was in the west. The best were single Wilson's Petrels at sea well west of Slyne Head, Galway on 8th and 9th whilst the year's first 'seawatch' Leach's Petrel was reported off Porthcawl, Glamorgan on 10th, an exceptional occurrence for July.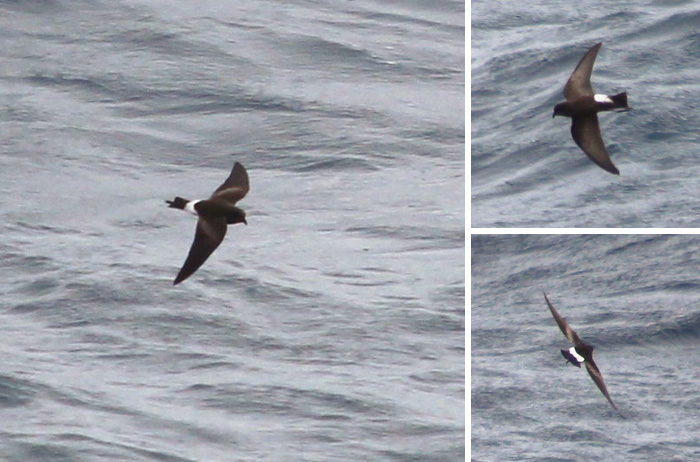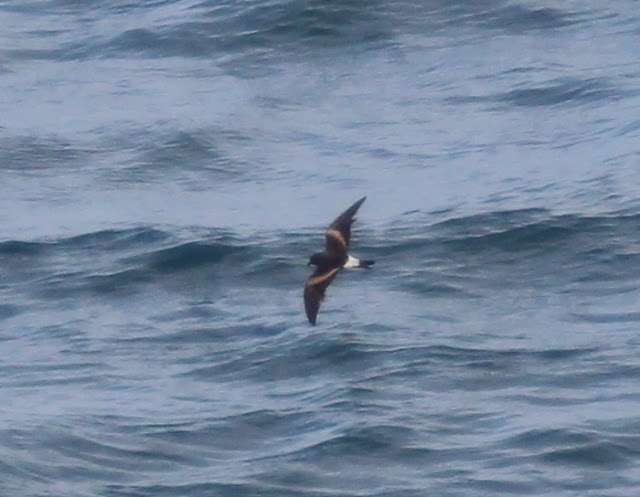 Cory's Shearwaters made an appearance too with one off a Scilly pelagic on 7th and further birds off The Lizard, Cornwall on 9th and on 10th two off Galley Head and singles off Toe Head and Old Head of Kinsale, all Cork, and one at sea off Slyne Head, Galway. Things picked up massively on 11th, however, with an impressive count of 35 from a Scilly pelagic along with a single Great Shearwater . A further four were seen from the 'Scillonian' next day with three off St. Mary's, Isles of Scilly. Is this a sign of things to come? Balearic Shearwaters were off Porthgwarra, Cornwall on 7th, Berry Head and Start Point, both Devon, Tacumshin and Carnsore Point, both Wexford, and Kinnegar Shore, Down, all on 9th.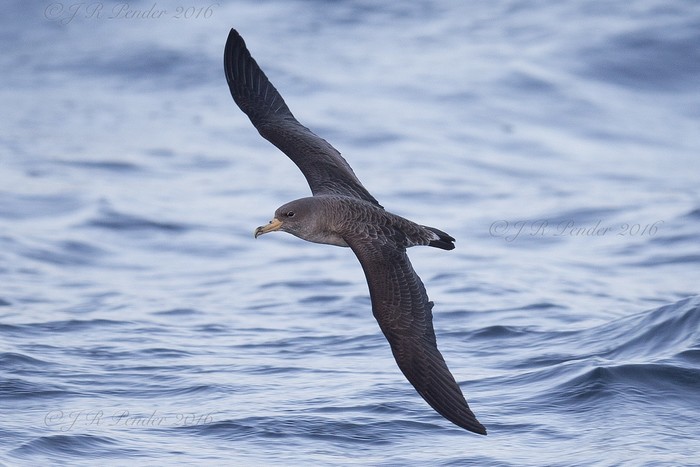 A Long-tailed Skua was off Little Skellig, Kerry on 7th with another off Portland, Dorset on 11th. Pomarine Skuas were seen as follows: a single off Helvick Head, Waterford and off Cornwall near the Eddystone on 6th, one at sea 22 miles west of Blackpool and off Ramore Head, Antrim on 7th, four off Porthgwarra, Cornwall on 8th, singles off Whitburn, Durham, Berry Head and Dawlish, both Devon, and The Lizard, Cornwall on 9th, three off Dawlish on 10th and one off Portland, Dorset on 12th. Finally, a Sabine's Gull was seen from the 'Scillonian' on 6th with another off Old Head of Kinsale on 10th.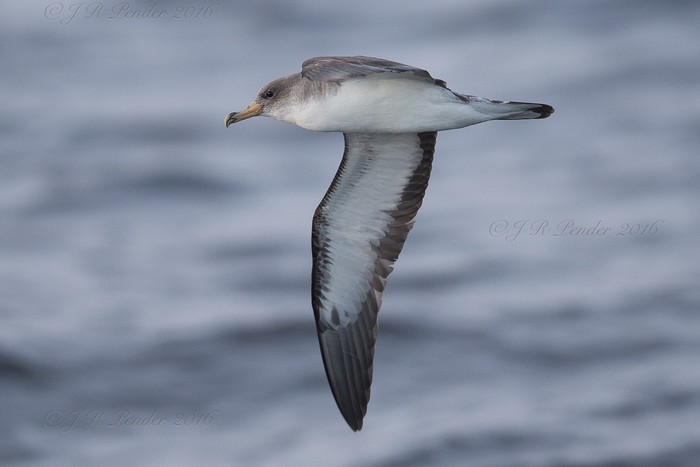 A little more unseasonal was a White-billed Diver off Burghead, Moray on 11th and 12th.
All the Scottish seaducks remained in place this week with the drake Surf Scoter and drake King Eider still off Murcar, Aberdeenshire and the drake Surf Scoter still off Musselburgh, Lothian.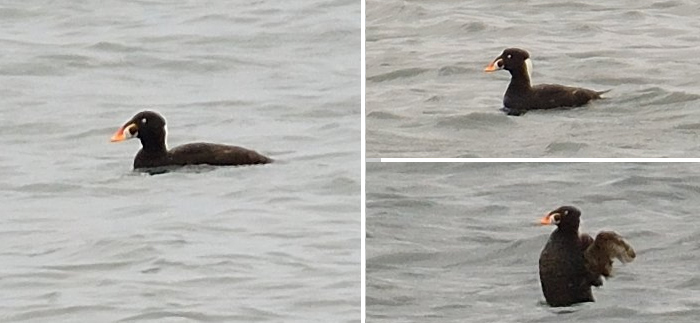 Back in England, the only rare duck was the drake Green-winged Teal still at Hale, Cheshire and Wirral on 12th.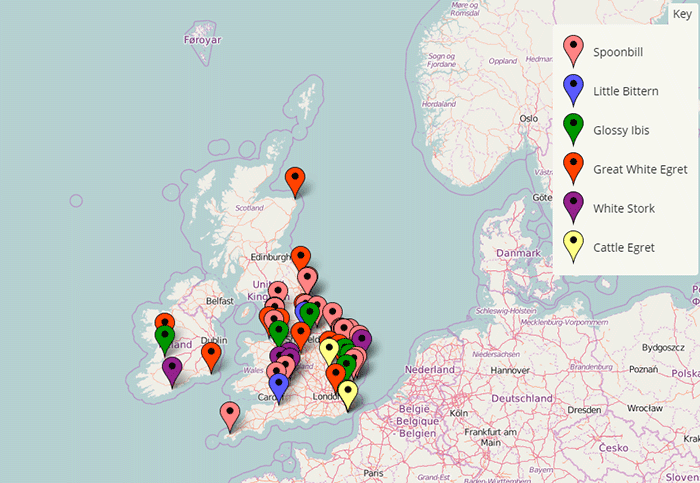 Male Little Bitterns remained at two sites this week - the long-stayer at Old Moor, Yorkshire and, amazingly, up to three males now singing at Ham Wall, Somerset. Away from the south, Great White Egrets were at Point of Ayr, Flintshire on 7th, Lady's Island Lake, Wexford on 8th, Willington Gravel Pits, Derbyshire on 9th to 11th, Kinvarra, Galway on 10th and Druridge, Northumberland and Loch of Strathbeg, Aberdeenshire on 11th. Cambridgeshire's wandering Cattle Egret was at Needingworth on 10th with another at Dungeness, Kent on 12th.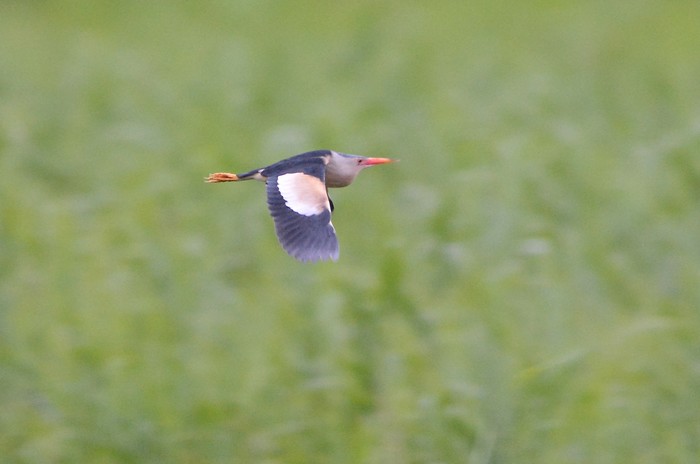 Glossy Ibises were still well scattered with singles at Whixall Moss, Shropshire on 6th and 7th, Dungeness, Kent to at least 11th, Marshside, Lancashire to at least 10th, Potteric Carr, Yorkshire to at least 9th, Old Hall Marshes, Essex on 8th and Needham Market, Suffolk to at least 12th. Two were at Lough Gash, Clare on 8th to 10th at least with two also still at Ham Wall, Somerset to 12th and another two flew over Honington, Suffolk on 10th.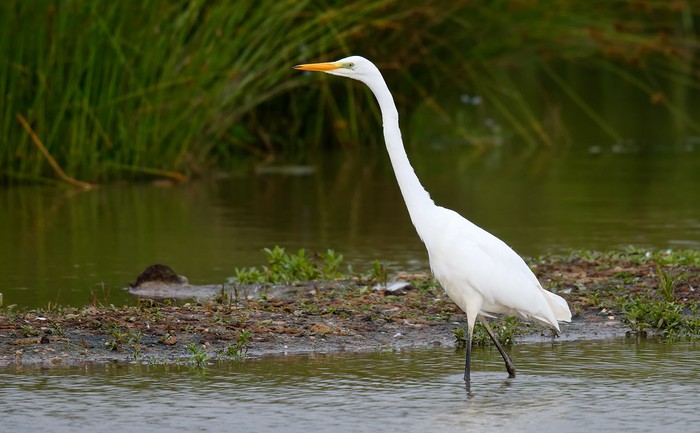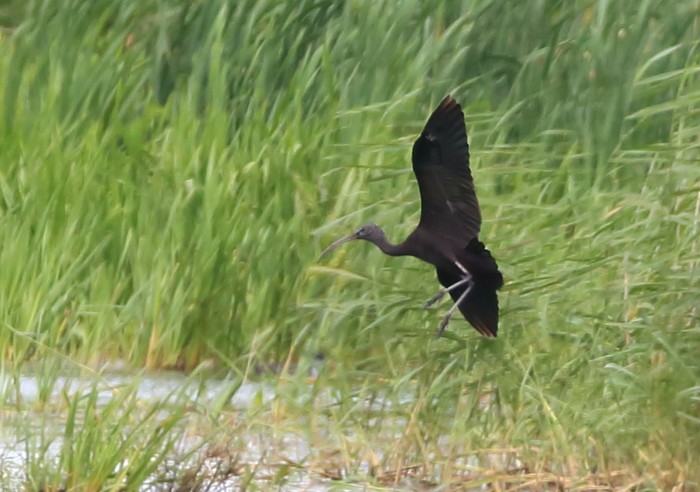 Away from East Anglia, ten Spoonbills were at Scunthorpe, Lincolnshire on 9th, eight at Blacktoft, Yorkshire on 6th and six at Burton Mere, Cheshire and Wirral the same day. Furthest north, one was on Teesside, Cleveland on 9th.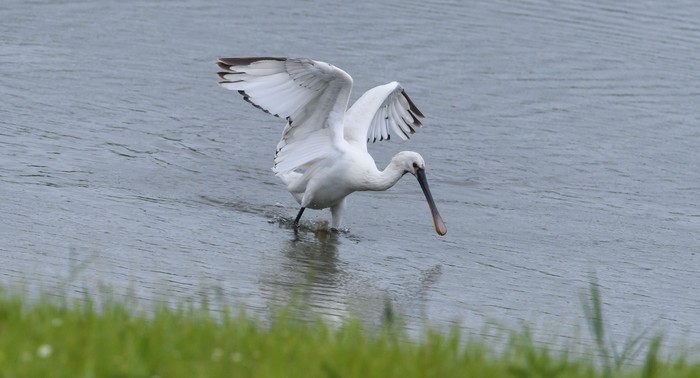 Finally, a White Stork was over Hereford, Herefordshire on 6th and then at Preston Wynne, also Herefordshire, on 10th. Presumably the same bird was then at Pershore, Worcestershire and near Tewkesbury, Gloucestershire on 12th. In Ireland one was on rooftops at Kinsale Harbour, Cork on 9th.
The only scarce raptors of note were a female Montagu's Harrier at Blacktoft, Yorkshire on 7th and a Honey-buzzard near Goole, Yorkshire on 12th.
The best new wader was a Spotted Sandpiper briefly on the beach at Skokholm, Pembrokeshire on 12th, surprisingly only the second county record, the first being at Bosherston Ponds as long ago as 1980. Otherwise most of the rare waders of the week were in Norfolk but they were hard to catch up with - an elusive Temminck's Stint at Cley on 7th and 8th and a brief Pectoral Sandpiper at Welney on 10th. Another Temminck's Stint was at Newton Pool, Northumberland on 11th and 12th. Otherwise the only wader of note was the summering Red-necked Phalarope still at Grindon Lough, Northumberland to at least 11th (and still with the escaped Demoiselle Crane ).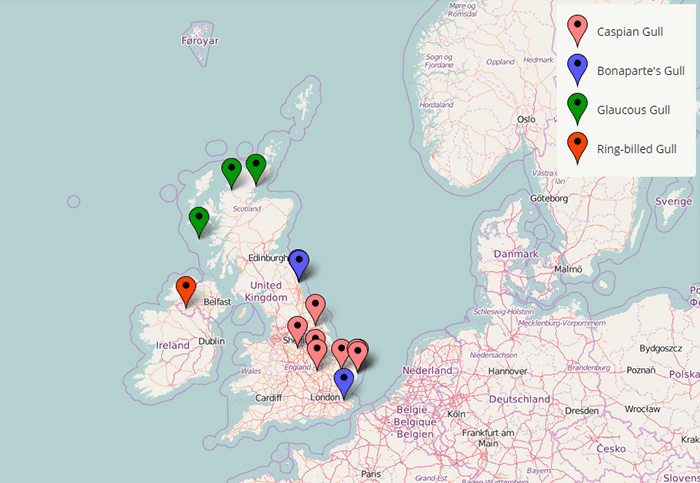 An adult Bonaparte's Gull was an excellent and surprising find at Faversham, Kent on 8th, still present there next day. To its north, the long-staying first-summer remained at Ashington, Northumberland all week.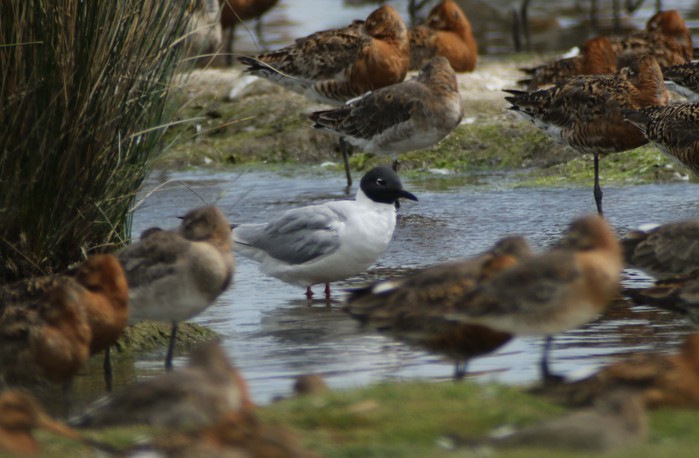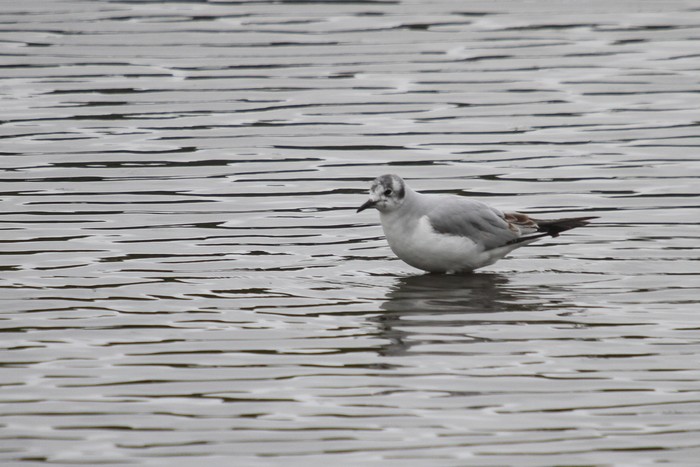 As expected in July, Caspian Gulls are now starting to drift in from the continent and a number were found this week at traditional eastern England large gull venues. Singles were at Stanwick Gravel Pits, Northamptonshire and Walberswick, Suffolk on 6th, North Cave, Yorkshire on 7th, with three at Walberswick, Suffolk on 9th and another at Great Livermere, also Suffolk, the same day. On 10th singles were at Minsmere and Walberswick, both Suffolk, with one at Stanwick again on 11th and two there, two at Rutland Water, Leicestershire and one at Minsmere on 12th.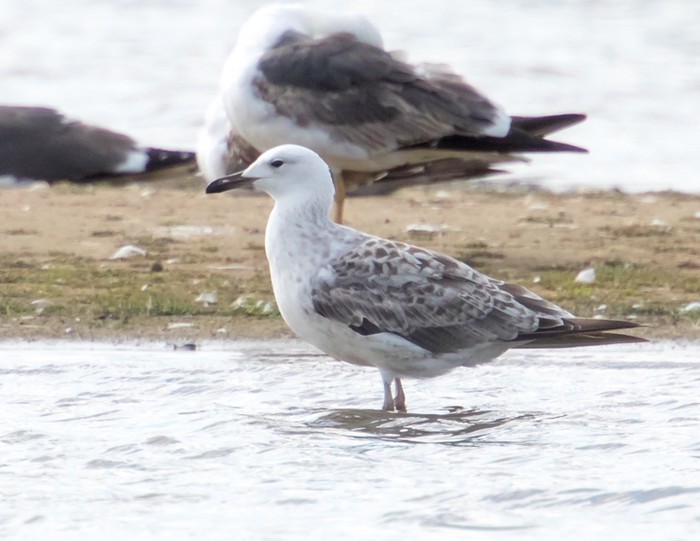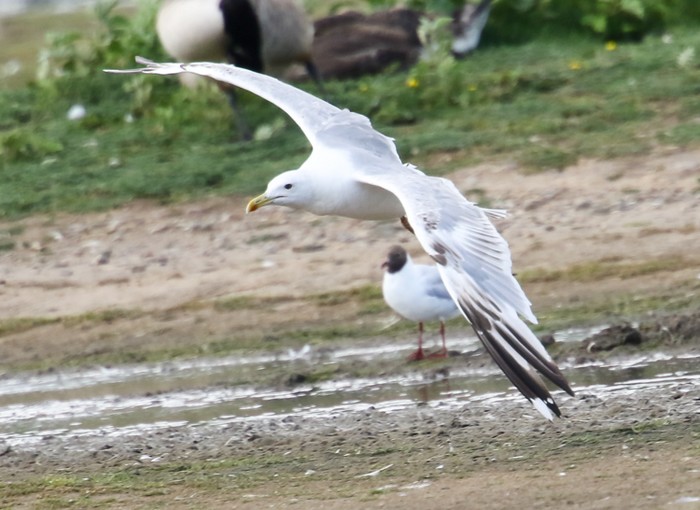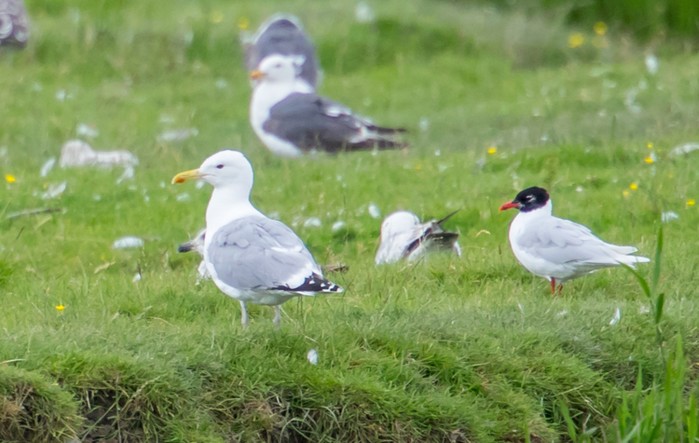 In the west the first-summer Ring-billed Gull was still in residence at Enniskillen, Fermanagh to at least 7th, as was the week's only Glaucous Gulls on Tiree, Argyll and at Brora and Ullapool, both Highland.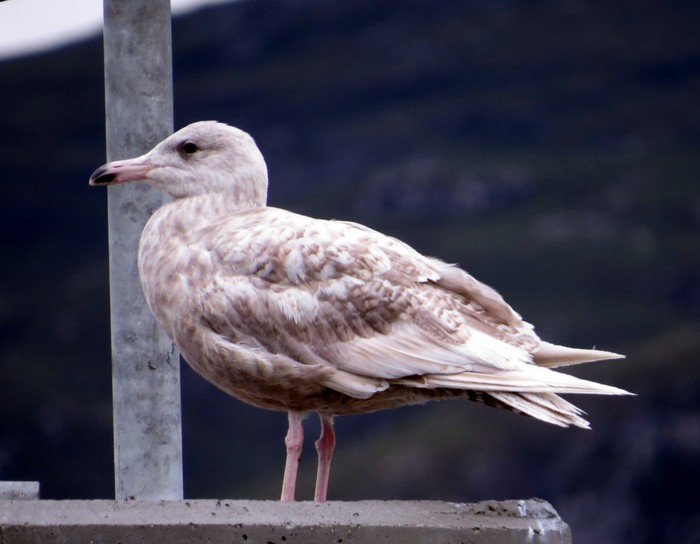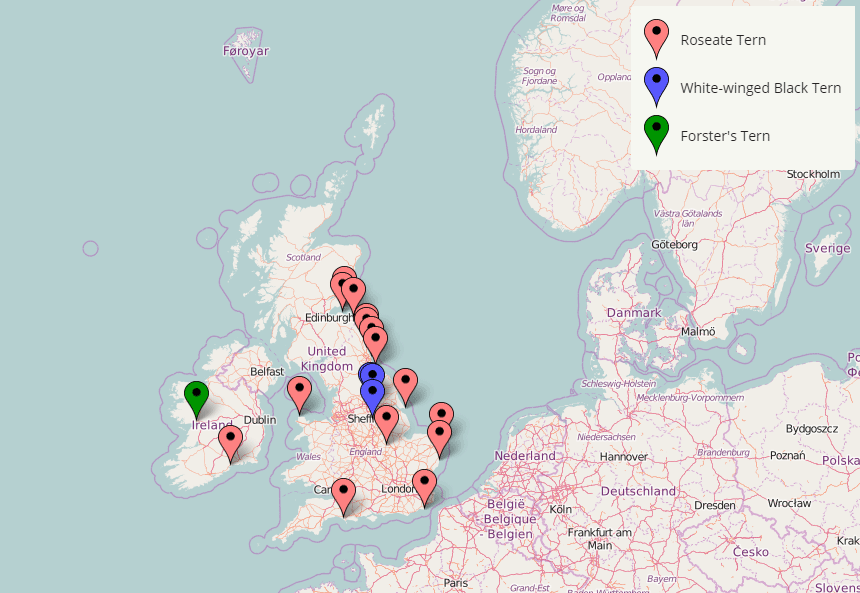 An adult White-winged Black Tern found at Swillington Ings, Yorkshire on 7th proceeded to take a grand tour of the county's wetlands, visiting Fairburn Ings, Old Moor and Orgreave Lagoons the same day, remaining at Orgreave on the morning of 8th before reaching Rother Valley Country Park and then returning to Orgreave. On 9th it was once more at both Orgreave and Rother Valley, remaining at the latter site on 10th to 12th.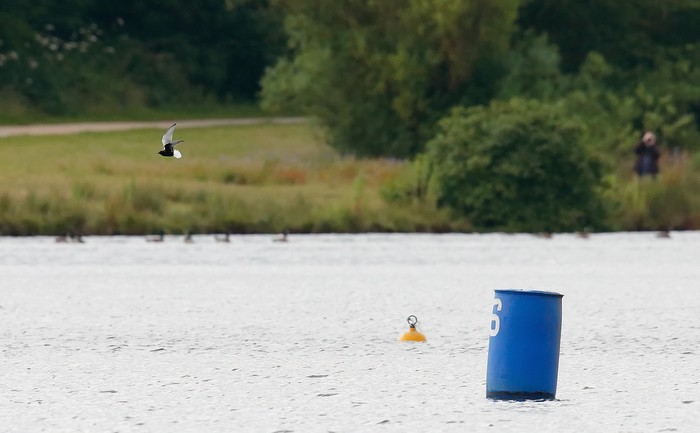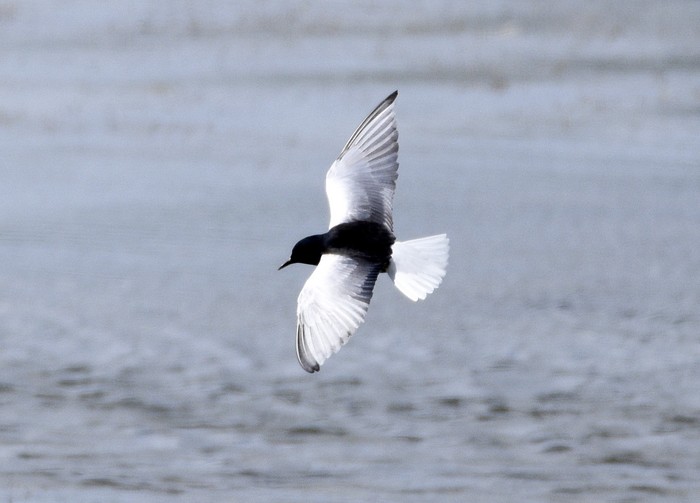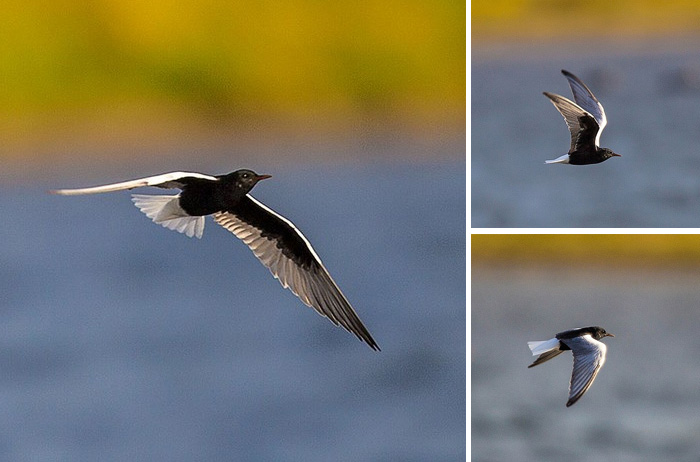 Away from Northumberland, a Roseate Tern was on the Isle of May, Fife on 6th with two off Whitburn, Durham on 7th and 8th, a single at Winterton, Norfolk on 8th and others at Scoughall, Lothian, Abbotsbury Swannery, Dorset and Cemlyn Bay, Anglesey on 9th. On 10th two flew past St. Abbs, Borders and on 12th singles were at Dungeness, Kent and Minsmere, Suffolk with, most unusually, an inland bird at Rutland Water, Leicestershire the same day.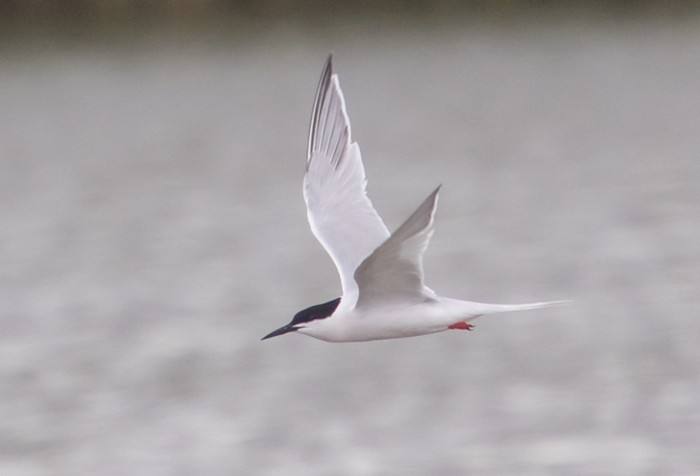 In Ireland the resident Forster's Tern was in Galway Bay, Galway on 7th.
Near-passerines and Passerines
Rare passerines this week were almost non-existent. On Tresco, Isles of Scilly, the Iberian Chiffchaff was still present to at least 10th and in London the fine red male Common Rosefinch was still at Walthamstow, London to 12th. New birds were represented by a Bee-eater south over Spurn, Yorkshire on 11th, a singing Common Rosefinch at Kildonan, Argyll the same day and a trio of Golden Orioles - at Dinas Cross, Pembrokeshire and Steyning, West Sussex on 6th and at Long Melford, Suffolk on 8th.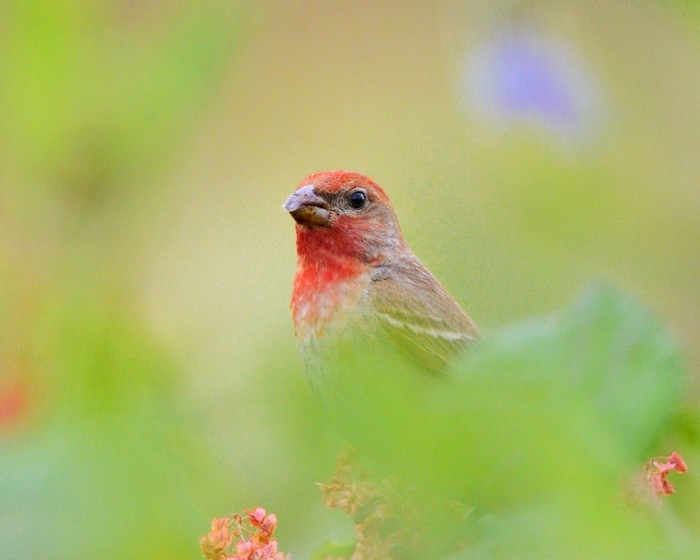 The weather looks to be stuck in an autumnal rut next week so expect more seabirds in the west, perhaps some more Cory's Shearwaters. In the east rare waders are on the menu - think particularly Pacific Golden Plover (singles in both Norway and the Netherlands this week) and White-rumped Sandpiper (one in Norway too) but I'll keep mentioning Red-necked Stint until the end of the month. There hasn't been a British mainland record now since the brief but photographed bird at Ferrybridge, Dorset in 2010. The last really twitchable one was as long ago as 2001 – the exceptional inland bird at Somersham Gravel Pits, Cambridgeshire.
Andy Stoddart
13 July 2016
Many thanks to all contributors for the photos and videos this week.
Timothy White, Stephanie Leese, Niall Keogh, Joe Pender / Sapphire Pelagics, Dennis Morrison, Brian Thompson, Tony Davison, Michael Trew, Brian Needham, Mark Leitch, Jamie Sample, Sean Nixon, John Nadin, Gill O'Neill, Ron Marhsall. Tom Hines.
Please note: we put a lot of time and effort into sourcing and and producing the images, videos and graphics for each roundup. Some of you (probably Apple users) may notice some photos etc. that appear to have incorrect captions. Please try refreshing the page as they are correcty captioned. If after a refresh they are still showing the incorrect captions then please email us
Contributors websites