Weekly birding round-up: 29 Jun - 05 Jul 2016
The week at a glance
Seaside Sparrow in Cork, Hampshire and Northumberland
Short-toed Eagle in North Yorkshire
American White-winged Scoter still in Aberdeenshire
Great Knot still in Norfolk
Dalmatian Pelican still in Cornwall
Hudsonian Whimbrel back in Cornwall
Citrine Wagtail in Suffolk
Late news of Stilt Sandpiper in Perth and Kinross
The year well and truly turned this week. Its mid-point passed and June became July. Spring now seems far behind and we can look ahead to autumn. Indeed the autumnal feel was reinforced by the week's weather which brought a more concerted westerly flow and below normal temperatures.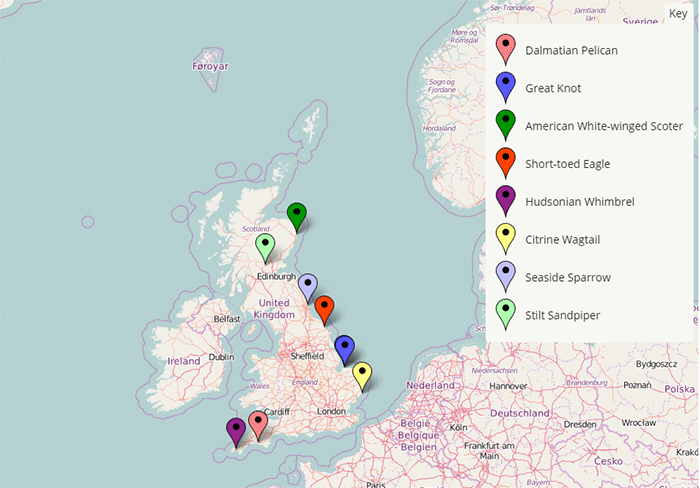 Seaside Sparrow
The headline bird came in the 'you couldn't make it up' category. News emerged on 2nd of a Seaside Sparrow (identified after the event from photographs) which, having landed on the cruise ship 'Balmoral' off the United States or Canada sometime on or prior to 13th May, had stayed aboard to enjoy a cruise around almost the whole of north-west Europe. Its journey took it to Ringaskiddy, County Cork on 18th, then Southampton on 21st and North Shields on 22nd. It was again in North Shields on 26th (having visited Norway) and then again on 31st (having visited Norway once more) and was still onboard on 3rd June, by which time the ship was in Iceland!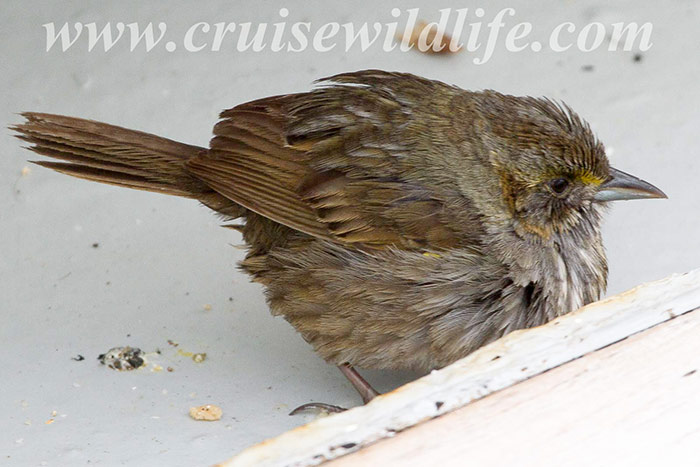 Although a miraculous journey, its efforts are unlikely to gain it a place on the British List. Firstly, the story is that it has been fed during its journey. Secondly, and much more damning, is the species' minimal likelihood of natural (i.e. non ship-assisted) transatlantic vagrancy. Seaside Sparrow breeds down America's east coast and also around the Gulf coast. Most are sedentary but some move a short distance south down the Atlantic coast or south down the Texas coast. It has occurred as a vagrant only as far as Nova Scotia. Its claim to a place on the British List must therefore be on a par with that of Snowy Sheathbill.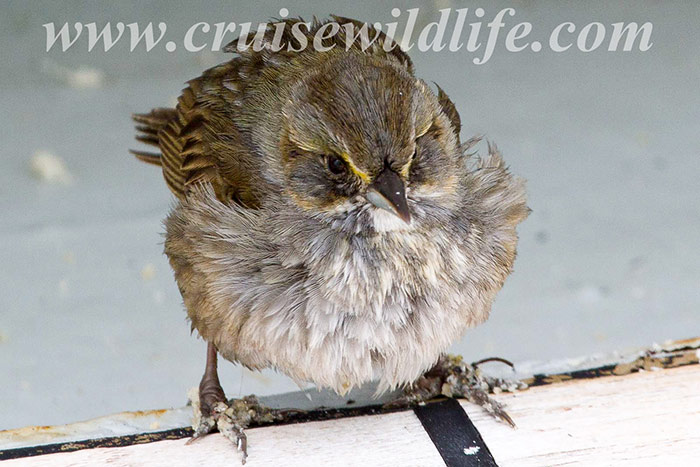 Short-toed Eagle
The rarest new bird of the week to have actually got here by itself was a Short-toed Eagle just north of Wykeham, North Yorkshire on 2nd. Apparently seen well hovering and leg-dangling in front of its appreciative audience, it quickly drifted off west.
This species is certainly on the rise as a British vagrant. Following the famous Isles of Scilly bird in 1999, the brief individual in Devon in 2011 and of course the equally famous Dorset/Sussex/Surrey/Hampshire/Norfolk bird of 2014, this bird would now be the country's fourth. The obvious question is 'where will it go next?' Given its north Yorkshire location, any movement to the south would take it inevitably towards Spurn. It would certainly be worth watching the sky here over the coming week.
American White-winged Scoter
This week's headlines were also dominated by the continued presence of last week's two major rarities, firstly the 'deglandi' White-winged Scoter still off Murcar, Aberdeenshire to 5th, readily found on most days and apparently presenting few difficulties to anyone wanting to twitch it.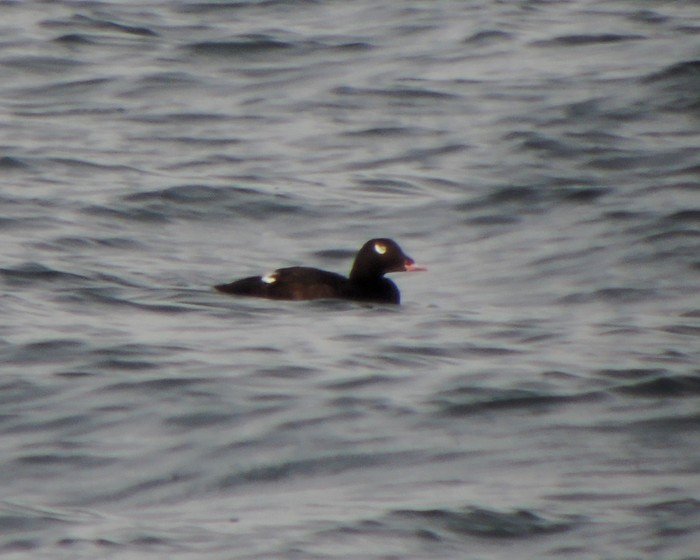 Great Knot
Further south the splendid adult Great Knot still remained in Norfolk to 4th, mainly commuting between Titchwell and Gore Point, Holme. There was, however, no sign of it on 5th. Has it now departed?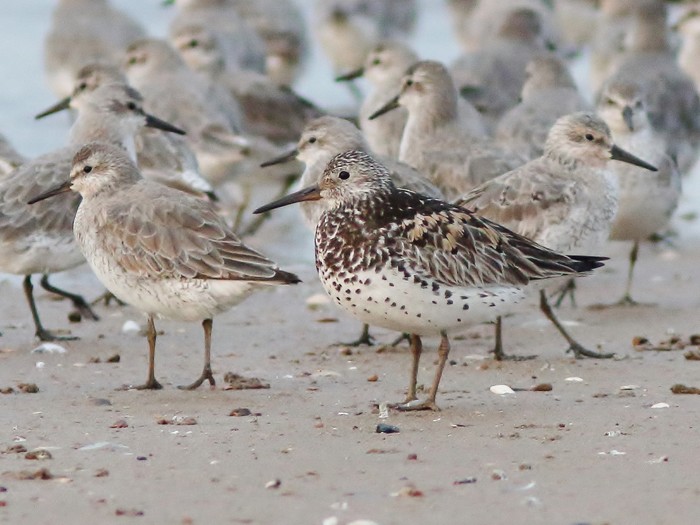 Dalmatian Pelican
In the Southwest the Dalmatian Pelican was at Lelant on the Hayle Estuary, Cornwall on 29th, then south-east of Truro on the Tresillian River on 30th and 1st and finally at Ruan Lanihorne, Cornwall (not far away on the upper reaches of the River Fal) later on 1st. There were no further reports, however, until 5th when it flew south along the upper reaches of the Tamar Estuary just south-west of Calstock, Cornwall, finally landing south of there at St. John's Lake, Millbrook. This is now the furthest east it has been seen, indeed Calstock lies right on the Cornwall/Devon border so it may already have added itself to another county list.
Hudsonian Whimbrel
Just down the road the Hudsonian Whimbrel made a surprise reappearance on 2nd at Perranuthnoe, only just along the coast from Marazion, its last known location. It hasn't been seen here since 10th May, however, so where it has been in the meantime is anyone's guess. Has it been living on a stretch of unvisited Cornish beach or has it travelled north briefly and now returned?
This bird has now been around the far Southwest since it arrived on Tresco, Isles of Scilly on 15th October last year. It stayed on Scilly until 23rd before reappearing at Marazion on 30th, its chosen venue for the winter and much of the spring. It was still at Perranuthnoe on 4th and may, with luck, still be around for some time.
Citrine Wagtail
Also worthy of headline billing was a male Citrine Wagtail found at Orford Ness, Suffolk on 3rd, a most unusual record for July. In fact there are only two previous records for this month – a male feeding four young wagtails at Walton-on-the-Naze, Essex on 4th to 24th July 1976 and a first-summer male at Farlington, Hampshire on 6th July to 6th September 1996. This is a rare bird for Suffolk too, only the sixth for the county and the first since 2008.
Stilt Sandpiper
Late news concerned an adult Stilt Sandpiper at Carsebreck Loch, Perth and Kinross on 24th and 25th but few other details are known. Although still a very rare bird, summer adults are typical.
Further afield
In Europe the hottest news was of course of the White-throated Needletail at Kjerkevagen, Vest-Agder, Norway on 30th. Although the wrong side of the North Sea, this bird keeps alive the hope of further British records. This species has the potential to be a returner (the long run of British records from 1983 to 1991 might conceivably relate to just one individual) but the premature demise of the bird on Harris, Western Isles in 2013 dashed hopes that that individual might also set up a pattern of repeat occurrences. Maybe this Norwegian bird will find north-west Europe to its liking and grant us a visit this summer or next? For anyone yet to see our ultimate vagrant, the door is still clearly open, with June and July the months to be looking upwards (or listening for the 'whooosh' of wings).
Other 'Euronews included a Greater Sand Plover in Norway, the Elegant Tern still in France, a Rufous Bush Chat in Finland and a Kelp Gull in Portugal.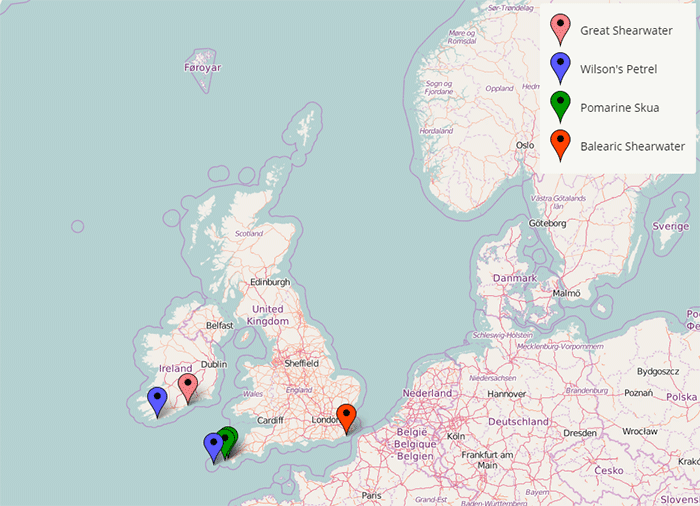 There was a little more seabird action this week. Following the season's first Wilson's Petrel off Scilly last week, others were seen from a boat off Baltimore, County Cork on 3rd and again on Scilly pelagics on both 3rd and 4th. The first Great Shearwater of the season was off Ram Head, County Waterford on 5th whilst Balearic Shearwaters were also more obvious - eight were off Dungeness, Kent on 29th with five there on 30th. A Pomarine Skua was off Porthgwarra, Cornwall on 29th with five off there on 3rd.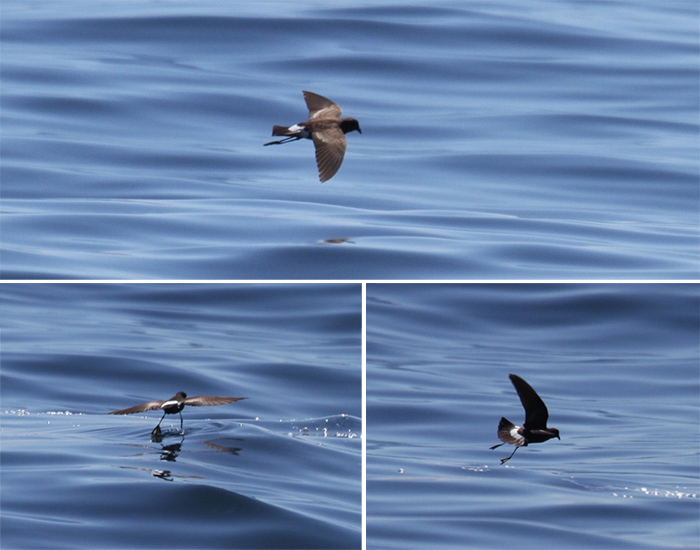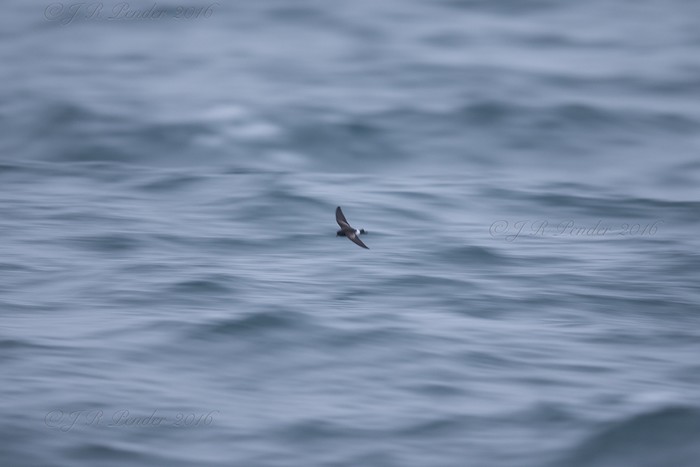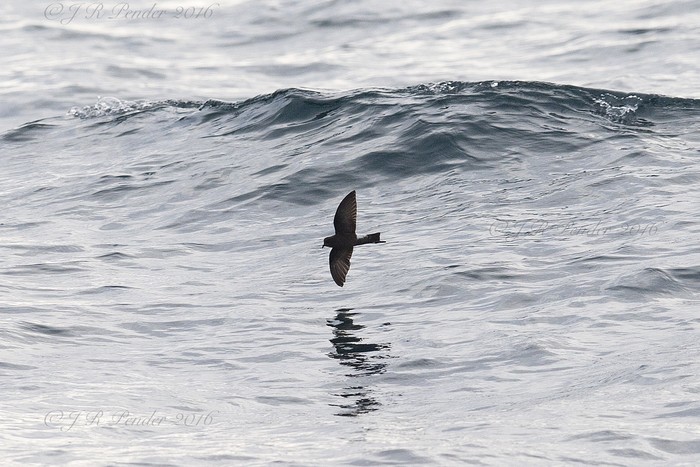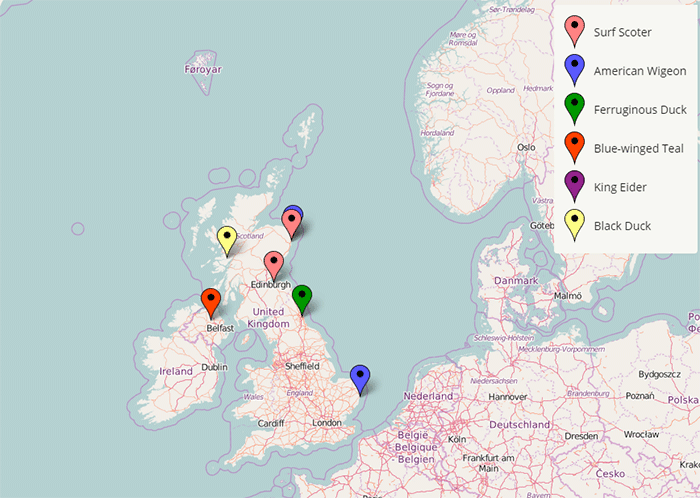 Continuing the theme of reappearances, the drake Black Duck was suddenly back at Strontian, Highland on 30th. A drake was first seen there in June 2007 but its presence at this remote and under-watched location has been highly erratic and unpredictable. In Ireland a female Blue-winged Teal at Lough Beg, County Derry on 3rd was a good find, as was a first-summer drake American Wigeon at Walberswick, Suffolk the same day. Back in Scotland, the drake American Wigeon was still on the Ythan Estuary, Aberdeenshire to at least 1st.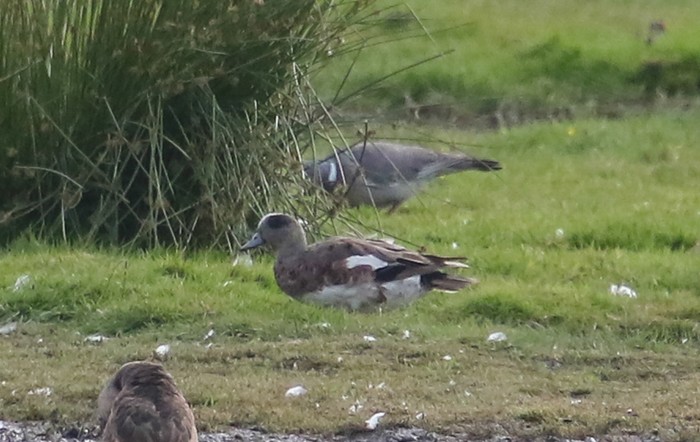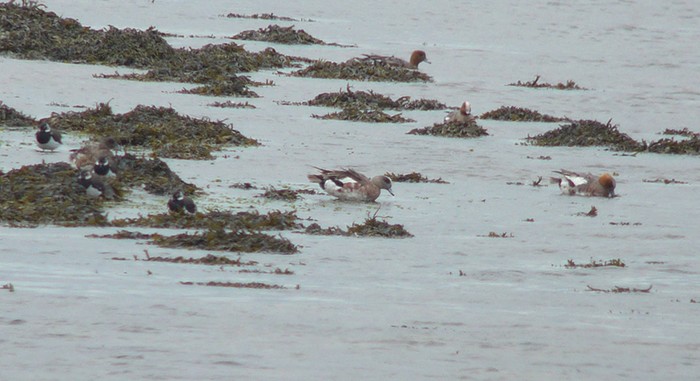 All the sea-duck interest was off Scotland's east coast where the drake King Eider was still on the Ythan Estuary to at least 1st. Also still in the vicinity was the first-summer drake Surf Scoter at Murcar, Aberdeenshire on 29th to at least 3rd with two there on 30th. Further south, the drake was still off Musselburgh, Lothian to 5th.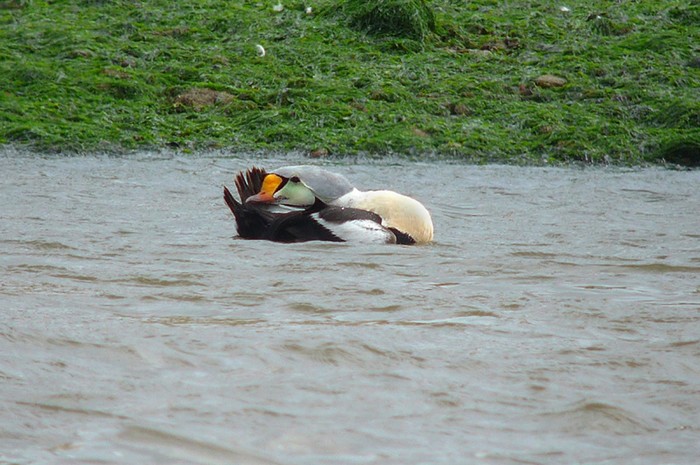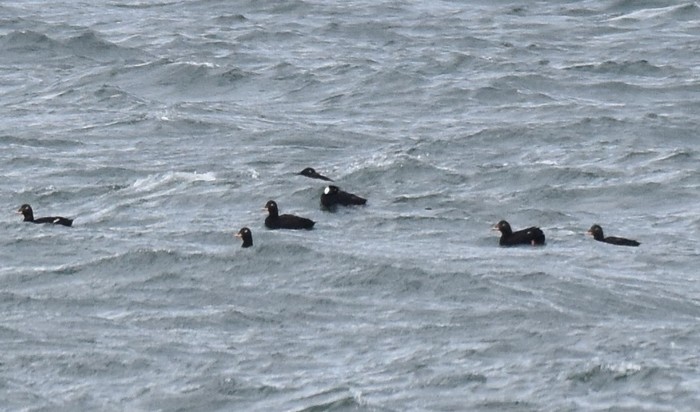 Finally, the drake Ferruginous Duck was still at Washington WWT, Durham to at least 3rd.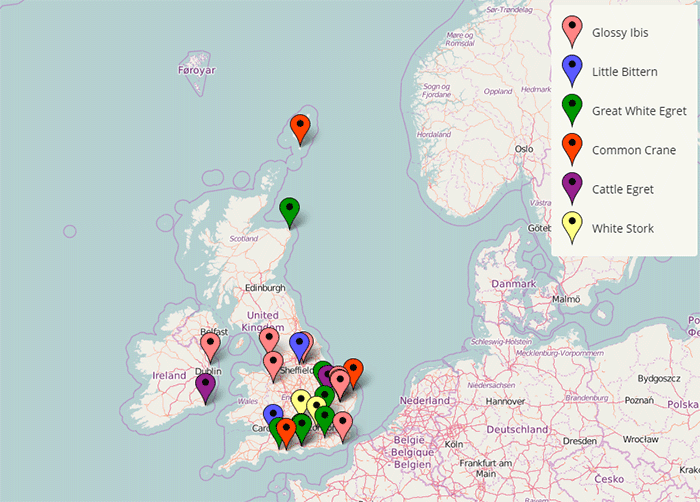 The best of the bunch were the male Little Bitterns at Old Moor, Yorkshire to at least 5th and still at Ham Wall, Somerset on 4th.
The wandering East Anglian Glossy Ibis was at Thetford Nunnery Lakes, Norfolk on 29th and 30th then at Honington, Suffolk to 5th when it relocated back to Micklemere. Others were at Arksey Ings, South Yorkshire on 30th to 2nd, up to two at Ham Wall, Somerset still to 4th, at Marshside, Lancashire still to 2nd, at Whixall Moss, Shropshire on 2nd to 5th, at Rogerstown, Dublin on 2nd and at Dungeness, Kent on 4th.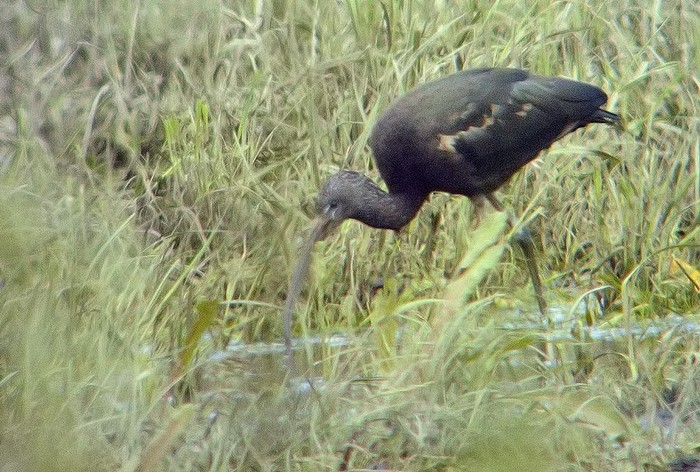 Away from the south, the Great White Egret was still at Loch of Strathbeg, Aberdeenshire to 1st whilst Cattle Egrets were at Tacumshin, Wexford to 3rd still and on the Ouse Washes, Cambridgeshire the same day.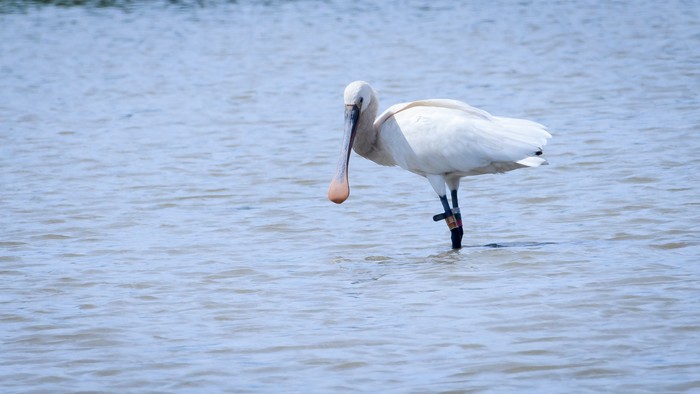 On Shetland the Common Crane was still at Spiggie, Shetland on 1st whilst Scottish Spoonbills were at Montrose Basin, Angus to 1st and Tyninghame, Lothian on 2nd. Further south, an impressive flock of up to 15 built up at Hollesley Bay, Suffolk, eight were at Blacktoft, Yorkshire and six were still at Burton Mere, Cheshire and Wirral. Finally, a White Stork flew over Queen Mary Reservoir, Surrey on 2nd.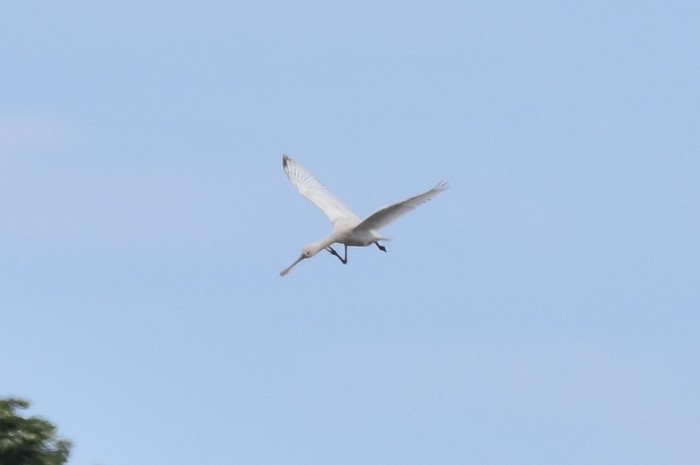 Short-toed Eagles aside, the only rare or scarce raptors noted away from a breeding area were a Montagu's Harrier over Grimsby, Lincolnshire on 29th and a Honey-buzzard over South Foreland, Kent on 4th.
Somewhat surprisingly, the only scarce waders of note were Red-necked Phalaropes with one still at Grindon Lough, Northumberland to at least 4th and another on North Ronaldsay, Orkney on 3rd.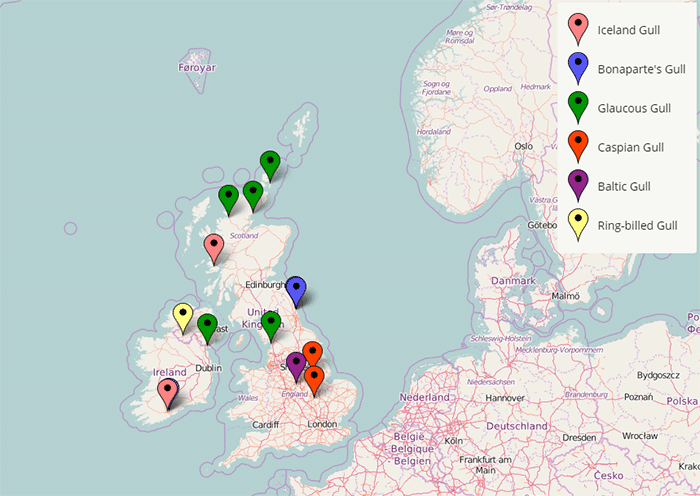 The best new gull discovery was a first-summer Bonaparte's Gull near Blackrock, County Cork on 2nd. Otherwise it was very much a case of déjà vu. The first-summer Bonaparte's Gull was still at Ashington, Northumberland all week with the Glaucous Gull at Ullapool, Highland and Iceland Gull at Cork City, County Cork both still present too. Other Glaucous Gulls were at Dundalk, County Louth on 2nd and Morecambe, Lancashire and Brora, Highland on 3rd whilst the first-summer Ring-billed Gull was still at Enniskillen, County Fermanagh to at least 29th.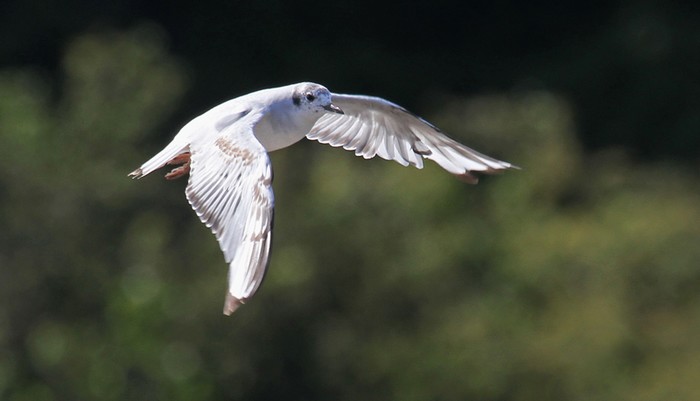 New discoveries were a first-summer 'fuscus' Lesser Black-backed Gull at Albert Village Lake, Leicestershire on 30th, a second-summer Caspian Gull at Stanwick GPs, Northamptonshire on 1st and a first-summer at Norton Disney, Lincolnshire on 4th.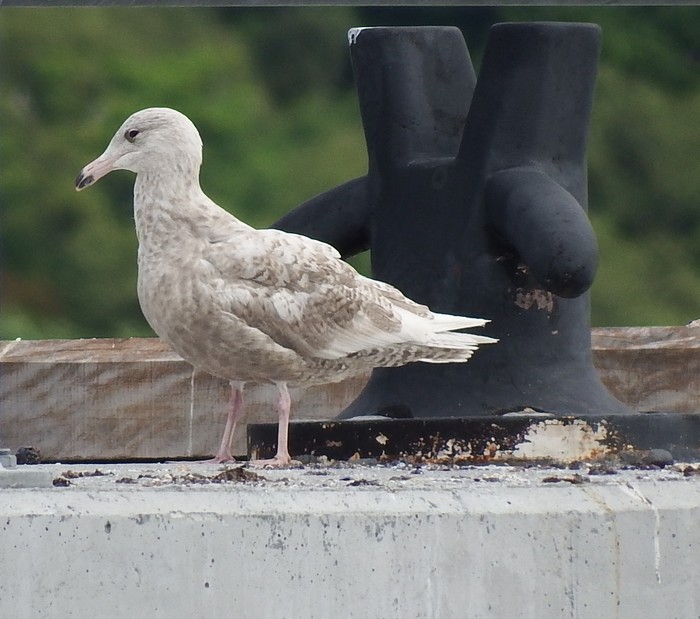 The Caspian Tern at Breydon Water, Norfolk was still present on 29th but there was no sign of it thereafter nor has it been relocated anywhere else. Away from Northumberland, a Roseate Tern was at Musselburgh, Lothian on 2nd and 4th with one again at Minsmere, Suffolk on 3rd.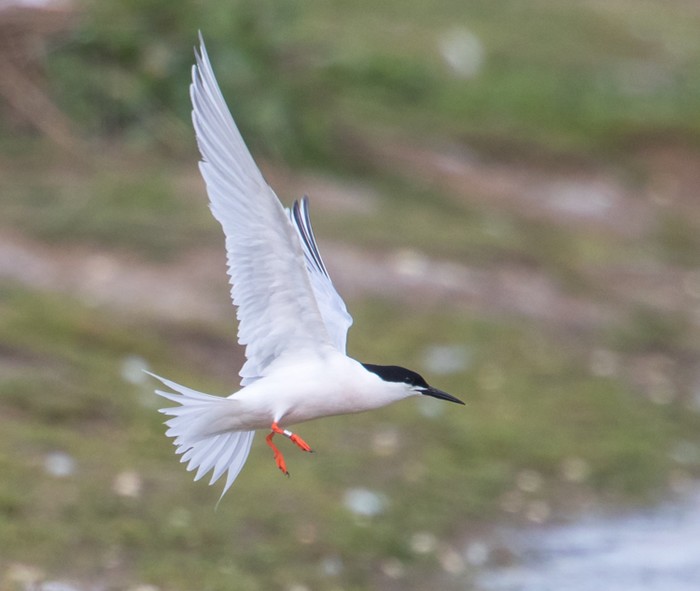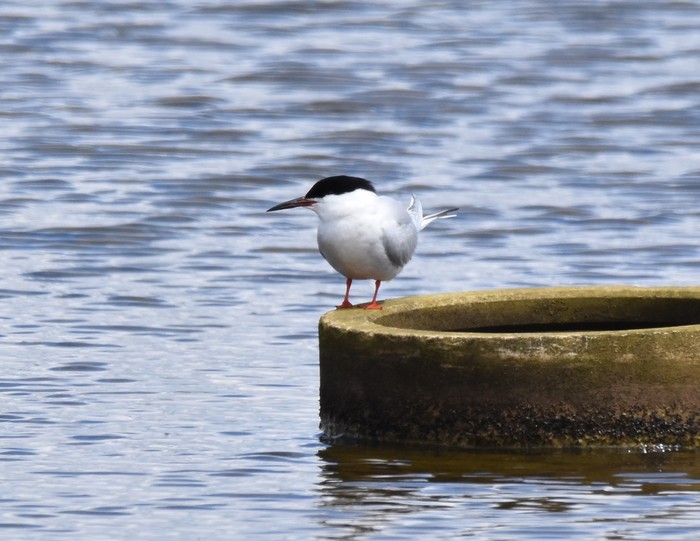 In Norfolk a Bee-eater was heard over Strumpshaw on 29th then flew north over Waxham on 3rd and was heard over Cromer on 4th. On the Isle of Wight another was at Brading Marshes on 5th.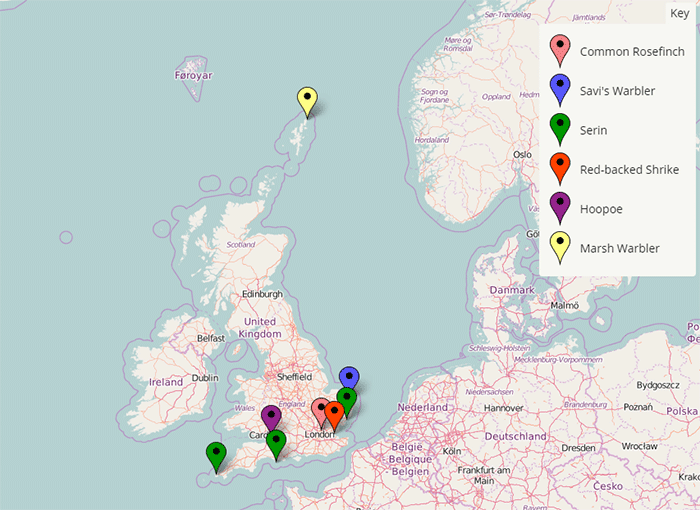 Passerine action was even more limited this week. Apart from the Citrine Wagtail, the only other discoveries were a splendid male Red-backed Shrike at Allhallows, Kent on 30th to 4th, a singing adult male Common Rosefinch in Walthamstow, London on 3rd to 5th, a singing Savi's Warbler at Strumpshaw, Norfolk on 29th to at least 3rd, a Hoopoe at Burrington, Somerset on 3rd and Serins at Portland, Dorset and Nanquidno, Cornwall on 4th. Lingerers from spring were the Marsh Warbler still singing on Unst, Shetland to at least 30th and the Serin still at Landguard, Suffolk on 29th.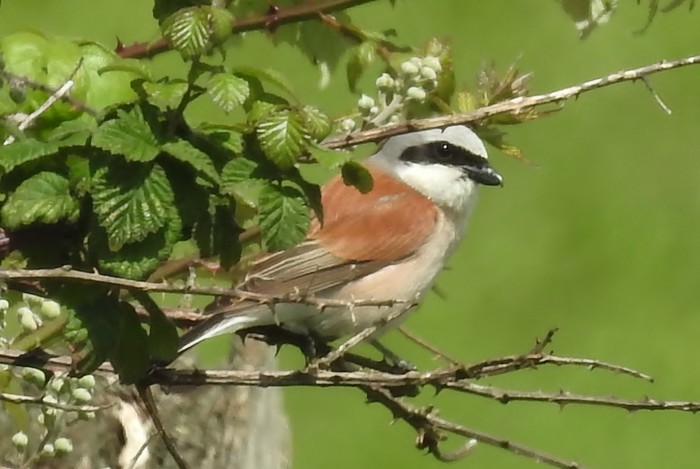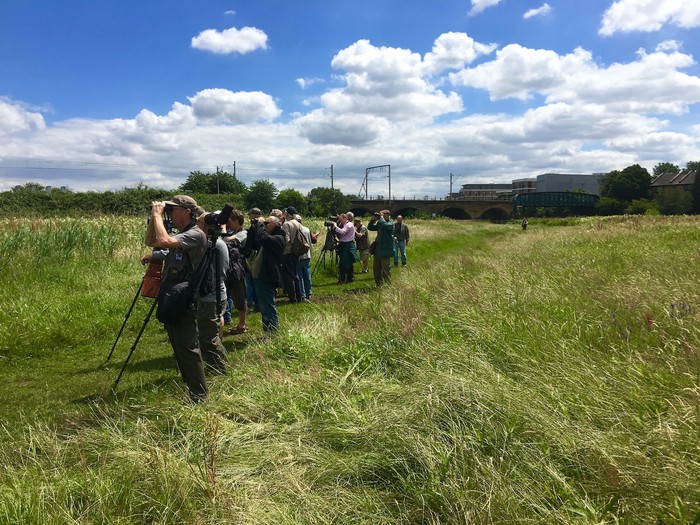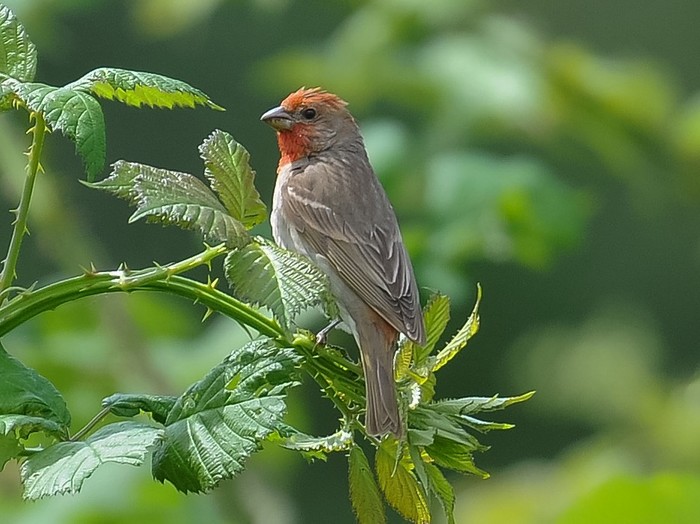 The week ahead looks to be dominated by further winds from the west but in this traditional 'limbo' period predicting imminent highlights is tricky. Whilst a visit from the White-throated Needletail would be most welcome, history tells us that waders and terns offer the best prospects. Amongst the former, almost half of all Britain's Red-necked Stints have been found in July whilst, amongst the latter, Sooty, Bridled, Lesser Crested and Elegant have all occurred in this month……….
Andy Stoddart
06 July 2016
Many thanks to all contributors for the photos and videos this week.
David Chilcott, Nick Littlewood, Dave Carter, David Carr, Paul Cannaughton, Joe Pender, Sean Nixon, Mark Dowie, Lukasz Pulawski, Barry Woodhouse, Brian Needham, Steve Gantlett, Jonathan Farooqi, Richard Rafe, Anthony Williams, Neil Duggan, John Pringle,
Please note: we put a lot of time and effort into sourcing and and producing the images, videos and graphics for each roundup. Some of you (probably Apple users) may notice some photos etc. that appear to have incorrect captions. Please try refreshing the page as they are correcty captioned. If after a refresh they are still showing the incorrect captions then please email us
Contributors websites