Weekly round-up: 23 - 29 Oct 2013
The week at a glance
Britain's first Cape May Warbler since 1977 becomes the latest massive mega in a monster Shetland autumn…
…and Ireland's first Ruby-crowned Kinglet follows on in the extraordinary wake
…as does a Mourning Dove on the Isle of Rhum
…a Myrtle Warbler off the coast of north Devon
…and a Hermit Thrush in west Cornwall
…with the second Myrtle Warbler of the week reaching Galway
…and an American Robin making landfall on Scilly
…while the south gets in on the act with a Lesser Kestrel in Devon
The monster male Siberian Rubythroat makes it in to another round-up ~ but only just…
Britain's 4thSemipalmated Plover remains in Hampshire
A new White's Thrush is found on St. Agnes while the Sora reappears on Tresco
Northern Harrier remains in Wexford and the Cambridgeshire Fens Northern Harrier or look-a-like or hybrid sticks for the week
There was a storm.
It was wet and windy for a couple of days.
Megas rained in from the Americas in a jaw-dropping late October week.
Let's crack on with it shall we?
…and let's not forget the power of 23rd…
…with those words the curtain came down on last week's review…(ok, so it was Eastern crackers that were mentioned, but the significance of the date was raised once again).
Anyway…we're starting with two more extraordinary American vagrants and we're dealing with them in sequential order folks ~ so Ireland it is no slight on you…same goes for Cornwall vs. Devon a little later on too as the top-class rares peppered themselves countrywide.
Cape May Warbler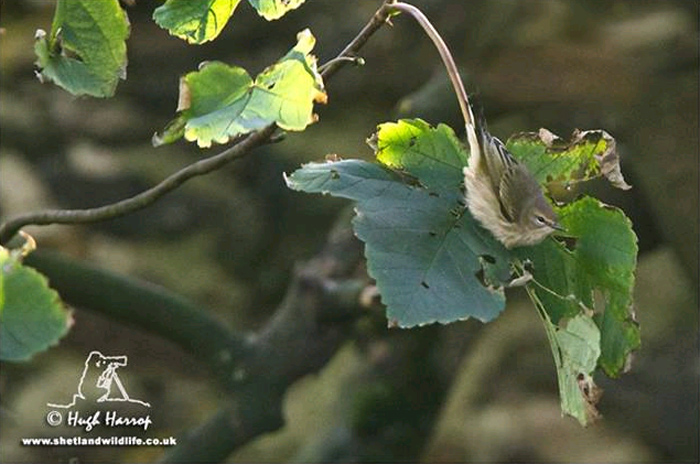 First up then, a quiz question for you.
If you're old enough, what do you remember about the middle months of 1977?
Me? I was nearly 10 and marvelling at the noise coming from the closed door of my brother's bedroom and the record player within ~ a major racket ~ an angry, major racket ~ as a sleepy cul-de-sac in west Devon was enlivened by the magnificent din made by Sex Pistols, The Clash, The Adverts and The Stranglers. I remember the Silver Jubilee (and competing, with my mate Paul Weekes, in a woeful talent show that was judged by the director of The Dam Busters ~ random…), Man United beating Liverpool at Wembley in the FA Cup final, going to watch Star Wars with my mum at the cinema in Exeter and Elvis dying.
One thing I don't remember was hearing about the discovery of a Cape May Warbler in a Paisley park in June of that year. Which was no surprise, as I didn't know anything about that at all (the find or the species) for another five years or so when rare birds began to take their 30 year (and counting) hold on my life…
The story of a singing male Cape May Warbler remained etched in to my teenage mind for some reason ~ it was one of the tales that resonated most (for reasons I have no clue about) when I read, re-read and re-re-read again the species accounts within the pages of "Birds New to Britain and Ireland" ~ the Poyser book edited by Tim Sharrock and Peter Grant, that was published in 1982.
…now, after a completely blank 36 years with not the slightest whiff of another, Shetland birder Mike Pennington has pulled off one of the very best rarity discoveries of many a long year with his finding of a first-winter Cape May Warbler in the trees around Alma, around a mile or so to the west of Baltasound, on Unst on 23rd.
Pagers and RBA App users first inkling of a massive happening beginning to stir on Shetland was the news of a "possible" Cape May Warbler sometime around lunchtime. Clearly there was something rather special at large ~ a message like that meant that there was wood-warbler that was making people wrack their brains and whatever it was, it was going to be rare. Very rare. Very, very rare indeed.
It soon developed to "probable" status and moved swiftly from "presumed" to MEGA. Yes, it was that rare…it was a Cape May Warbler and it was, undoubtedly, hats off to Pennington for one of the most impressive finds of the decade.
The bird was lost for 90 minutes or so from 3 o'clock but was seen again ~ and going to roost ~ in a couple of sycamores at Hillside. Brydon Thomason captured several shots of a bird that, despite not being the most garish of the bunch, actually looked rather appealing and rather cute, in a greyish-brown kind of way.
The charters were chartered, the ferries looked in to and the slog north to Shetland was on once again for the usual suspects. Half a dozen charter planes jetted in to Unst's little airfield after the nervous morning wait for news on 24th saw the metaphorical lights go from amber to green ~ the bird found late morning, loosely in the same area ~ and by the end of the afternoon, the birders on board those planes, along with Shetland folk too ~ were enjoying some super views of a truly amazing bird. And the gentle procession continued as the CMW obliged through to 29th.
Everyone who paid their money and trekked all that way went home happy ~ bloomin' good luck to them I say.
Despite the lack of the shocking dayglo tones of, say, Cape Clear's Blue-winged Warbler or the humbug-clad allure of our slightly more numerous Black & White Warblers the wonderful array of close-up shots actually reveal a pleasing little bird full of subtle grace and beauty. Not the grotster that was widely touted online ~ this particular first-winter bird appears to be one for the connoisseur.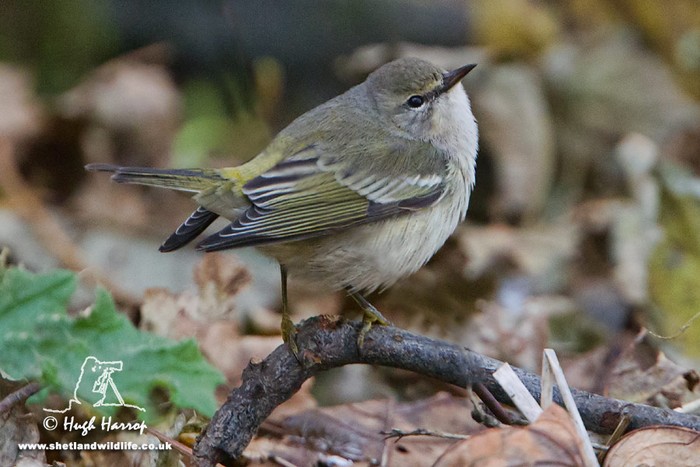 Clearly this has been one of the best-autumns ever for outstanding rarities on Shetland ~ perhaps the best ever ~ starting with the Swinhoe's Storm-petrel in August to be followed by the Fetlar Black & White Warbler and Unst Baltimore Oriole in September and the Mainland Thick-billed Warbler, Fair Isle Siberian Rubythroat and now, Unst Cape May Warbler in October (Sykes's Warbler, Brown Shrike and Hudsonian Whimbrel don't even get a look-in…it has been THAT good…let alone White's Thrush and Eastern Olivaceous Warbler).
And the autumn still has a good three weeks or more to go…
Swinging back to the summer of '77 ~ one of the very nicest, most charming pieces of "rares symmetry" that I can remember in the story of the First stems from a man who was mentioned here a month or so ago….his name, Alexander Wilson and, if you remember, this eminent 18th and 19th Century naturalist and ornithologist produced a ground-breaking series of volumes detailing the birds of America through the early 1800's. The books (as mentioned when his Warbler was on Dursey) including descriptions of 26 species that were previously undescribed ~ and one of them was Cape May Warbler.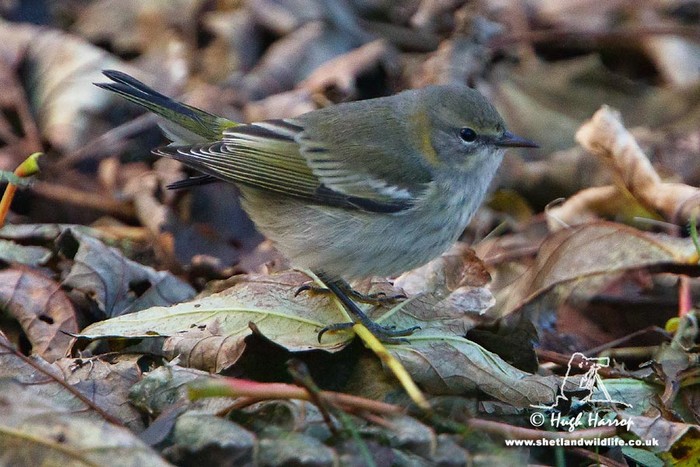 In a wonderfully romantic twist of fate, the sole British record of this delightful American wood-warbler until this week spent its one afternoon and evening (June 17th 1977) in the ornamental parkland and mixed woodland of Paisley Glen ~ a location that could be easily seen from the birthplace of Alexander Wilson, the man who discovered Cape May Warbler a century and half earlier.
Truly, it's a beautiful thing.
Funnily enough, in a somewhat more ham-fisted approach to that ole symmetry thing, Cape May Warbler and Wilson's Warbler were also the two species of wood-warbler on the British and Irish Lists that had "lasted longest"…
Cape May Warbler had managed to notch up a long and lengthy 36 years (the most sizeable gap for any of the Nearctic wood-warblers) and in second place came Wilson's Warbler ~ that had managed 28 years between the Rame bird of 1985 and the Dursey bird of 2013.
Heading to the top of the list now is Golden-winged Warbler ~ the Maidstone bird is just a few months short of the 25th anniversary (if you're going to bunk off school for birds like I did kids, make sure they are of this high a quality) ~while Chestnut-sided Warbler skips up to 2nd place ~ Britain's second (and most recent) popped in to Prawle Point in October 1995.
Broadening it out to other "Most Wanted" birds from the west ~ Yellow-throated Vireo has clocked up 23 excellent years since the one-and-only in Kenidjack (September 1990 for that one), Rufous-sided Towhee (Eastern if you will) has scored 47 years since the only accepted record graced Lundy, in June 1966. Creeping just beyond the half-century mark is Copeland Island's Fox Sparrow (June 1961 means we've gone beyond 52 years of waiting for another one of those) while leading the way, with a whopping 56 years and counting, is Summer Tanager ~ Bardsey's fortnight-er of September 1957 showing little sign of falling anytime soon.
Has the autumn got one more bird in it? That's the next question. The last few weeks have built and built, like the greatest Neil Young guitar solo from Old Black, to an almighty crescendo ~ but is Cape May Warbler the final, loooooong, feedback note of Autumn 2013, or is there something else to trump them all?
OF COURSE THERE IS!
Ruby-crowned Kinglet
The afternoon of 27th brought forth yet more amazing news in an autumn that has been stuffed full-to-the-rafters of incredible birds. And, once again, the focus swung on County Cork….this time the species was Ruby-crowned Kinglet.
38 days after Dursey Island nailed Ireland's first-ever Wilson's Warbler, Cape Clear Island responded with the oft-predicted long-haul waif ~ as the Western Palearctic fourth or fifth (roughly…) Ruby-crowned Kinglet was discovered in Cotter's Garden at around 2.15pm (a site which, as all rare-bird historians will know all too well, has previously hosted the aforementioned Blue-winged Warbler in October 2000 and also the fabulous Yellow-bellied Sapsucker of October 1988 amongst other things).
The bird was quickly netted, processed and released before a last showing around 45 minutes later.
On the day, the weather was grim and the forecast for the following day was grimmer still ~ a nervous wait for Irish twitchers (and a handful of British ones too) was to come to see if the ferry would run from Baltimore…it did head across the water around midday, but the news was all negative ~ there'd been no sign of the bird through the morning.
Dear old Wikipedia says that the Ruby-crowned Kinglet was first described in 1766, featuring in the 12th edition of Carl Linnaeus's Systema Naturae and the species name means "by the month" ~ and it is a name that is shared with a genus of flower. Which is all rather sweet.
Historically, there has been a significant dalliance with the species seeking acceptance on to the British List. A worn adult male Ruby-crowned Kinglet was amongst a "bag" of a dozen or so Goldcrests shot by a man named Donald Dewar in Kenmore Wood, close to Loch Lomond at some point during the summer of 1852.
The skin was popped in to Dewar's own bird collection whilst he served in the Crimean War and was finally exhibited, six years after collection, in Glasgow in the spring of 1858. Here it was re-identifed as a Ruby-crowned Kinglet and then exhibited in London by John Gould, whom Dewar passed on his collection to before eventually ending up firstly the British Museum in London and then, finally, the Tring collection.
In 1871, Ruby-crowned Kinglet was placed on to the British List by virtue of recognition of the work by Yarrell and a Professor Newton. Henry Seebohm questioned the record in the first publication of the BOU's first-ever list (published in 1883) but it took until 1979 for the first "modern-day" assessment and suggestion that it was worthy of an official place on the BOU list. The decision was split and it was a first thumbs down. A second go followed Iceland's first (in 1987) but, again, the BOURC said "no" ~ with suggestions that Dr Dewar may even have brought the skin back from his own American travels.
That review in 1987 also made mention of the fact that the species was thought to be only a short-distance migrant and the original record fell outside the established pattern of Nearctic vagrancy. Almost 30 years on, we have at least four or five records of Ruby-crowned Kinglet across the Western Palearctic, the Cape Clear bird following on from one recently on the Azores and, as we all know, anything can, and does happen, within rare bird vagrancy.
Mourning Dove
And the tsunami of megas continued as the week progressed ~ it really didn't come as too much of a surprise in the days after the Kinglet appeared that more Mega messages were popping up ~ it was a toss of the coin in terms of what it would be ~ heads, bonkers seabirds or tails, more American land birds~ tails won as the sixth Mourning Dove for Britain and Ireland was found on the island of Rhum (Highland), the 34th Myrtle Warbler for B&I arrived in the lovely Milcombe Valley on Lundy (both on 28th), the 11th Hermit Thrush appeared in the equally exquisite valley at Porthgwarra with the 35th Myrtle Warbler located on the picturesque island of Inishmore and the 35th American Robin appearing on Scilly's Tresco (all on 29th).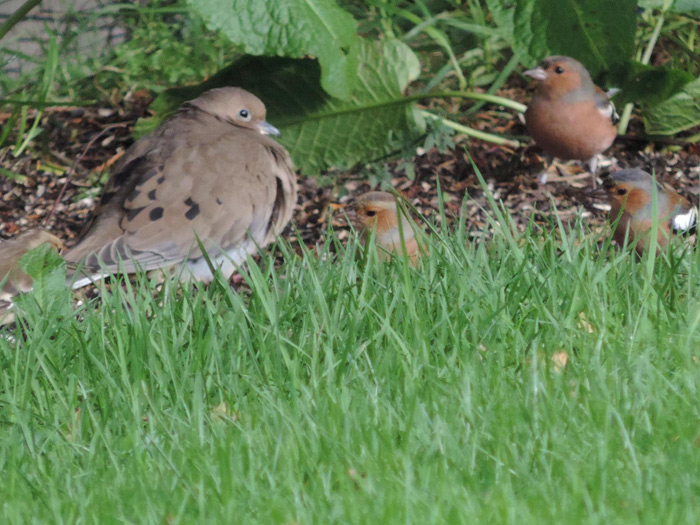 Doves trumps warblers and thrushes, so let's do the Mourning Dove first of all. The bird was photographed in gardens at Kinloch, on the east side of the island to become the third record for islands off the northwest coast of Scotland during the morning of 28th and photos winged their way to RBA HQ for a confirmed identification. The initial hunch of the homeowners was spot on ~ they had a mega sitting amongst the local Chaffinches! It must have been reasonably healthy too ~ still present the next day in the same garden for folk to enjoy.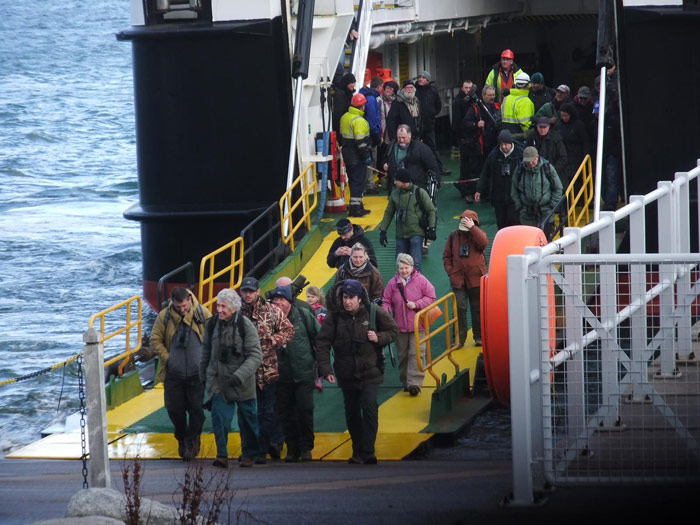 North Uist has hosted the two previous Scottish records ~ in November 1999 and October 2007 (this one arriving a day after the 2013 bird), with Ireland's first appearing on Inishbofin not long after the second Hebrides bird in early November 2007. A one-day bird was at Garinish (Co. Cork) in October 2009 while the first was a moribund bird on the Isle of Man at the end of October 1989.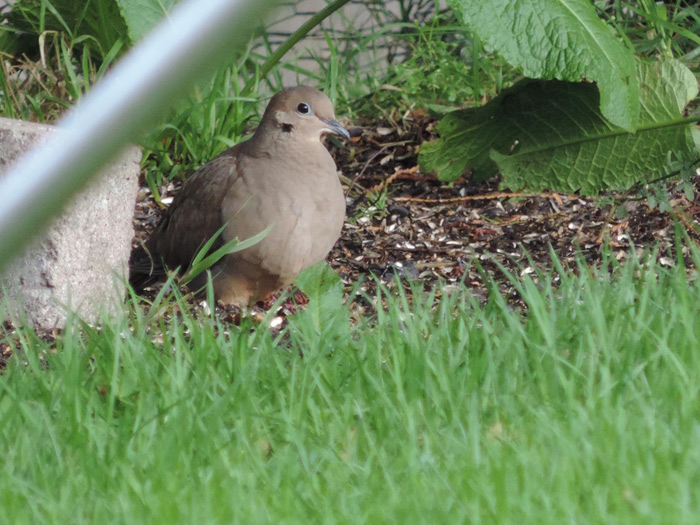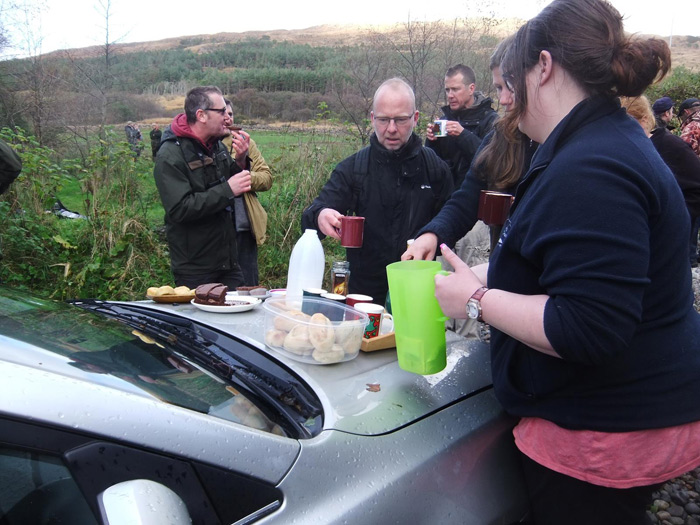 The tail-end of autumn is clearly favourite for those who hope to connect with one of these delicate looking birds ~ the Cork bird remains the earliest to date, found on October 25th, with the latest to be found was the first Uist bird, on November 13th ~ a 15 day span for all six records. Given the current weather, there's even a chance that another may rock up in the next few days too…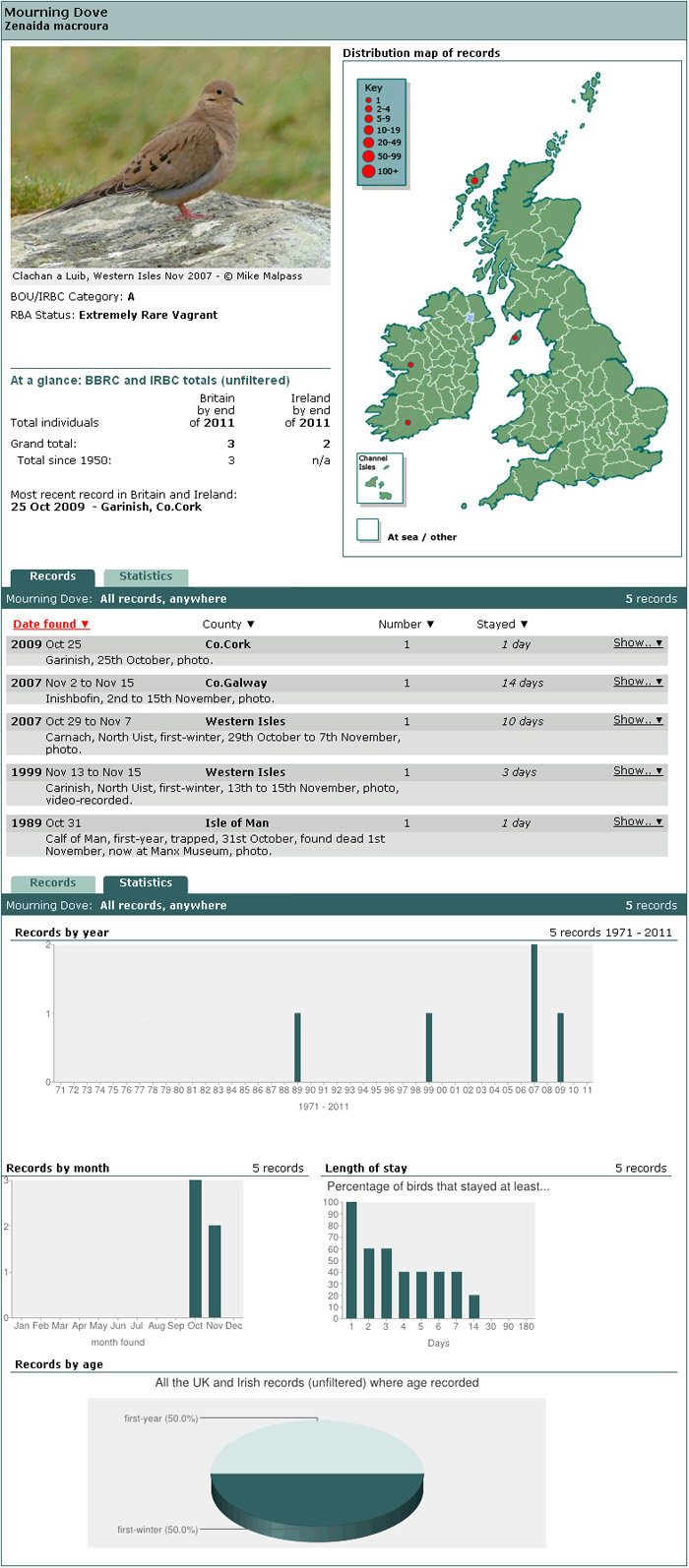 Myrtle Warbler
From an island in the far northwest to an island in the far southwest now…
Prior to this week's bird on Lundy, the previous six Myrtle Warblers seen here had all been found in Ireland (three last year, on Dursey and Inishmore, with another for Inishmore in 2010 and two for Cape Clear ~ one in 2010, the other in 2005).
The most recent British record appeared on Orkney in 2003, while the last 13 records (from Britain and Ireland) have all been island birds ~ you have to go back 19 years for the last mainland bird, in either country, a well-watched two-day bird in a Bristol park in November 1994.
Actually, there has been just one other mainland record of Myrtle Warbler and that was the first ~ found wintering at Newton St. Cyres, in Devon, during the early days of 1955 (in the garden of a house that was subsequently re-named Myrtle Cottage).
This is Lundy's second record ~ the first (Britain's second) was found on the island in November 1960. Cape Clear is the undisputed leader of the pack where records are concerned ~ 10 of the 35 have been found there (all autumn birds) ~ while Scilly has had five. Interestingly Fair Isle has two records, both spring males (in June 1999 and May 1977) but with the shift in Atlantic weather patterns favouring the Northern Isles in the autumn too now, maybe a Shetland autumn record isn't too far away. The Devon bird of 2013 remained in Milcombe Valley to 29th.
I must admit that after the havoc that ensued post- the messages about both the Cape May Warbler and Ruby-crowned Kinglet, I was steeling myself for an onslaught of more "Yank" megas…progress through the rest of the roundup was halted on 28th and 29th by four more Megas (and another that was arguably worthy of one too) ~ each one drawing an increasingly more frustrated "what the feck is it now!" reaction to the phone, pager and computer screen…
The two birds of 28th surely meant that someone, somewhere would do the business on 29th ~ and two more birds did indeed do just that, quicker than the ref at Carrow Road could say "no goal"….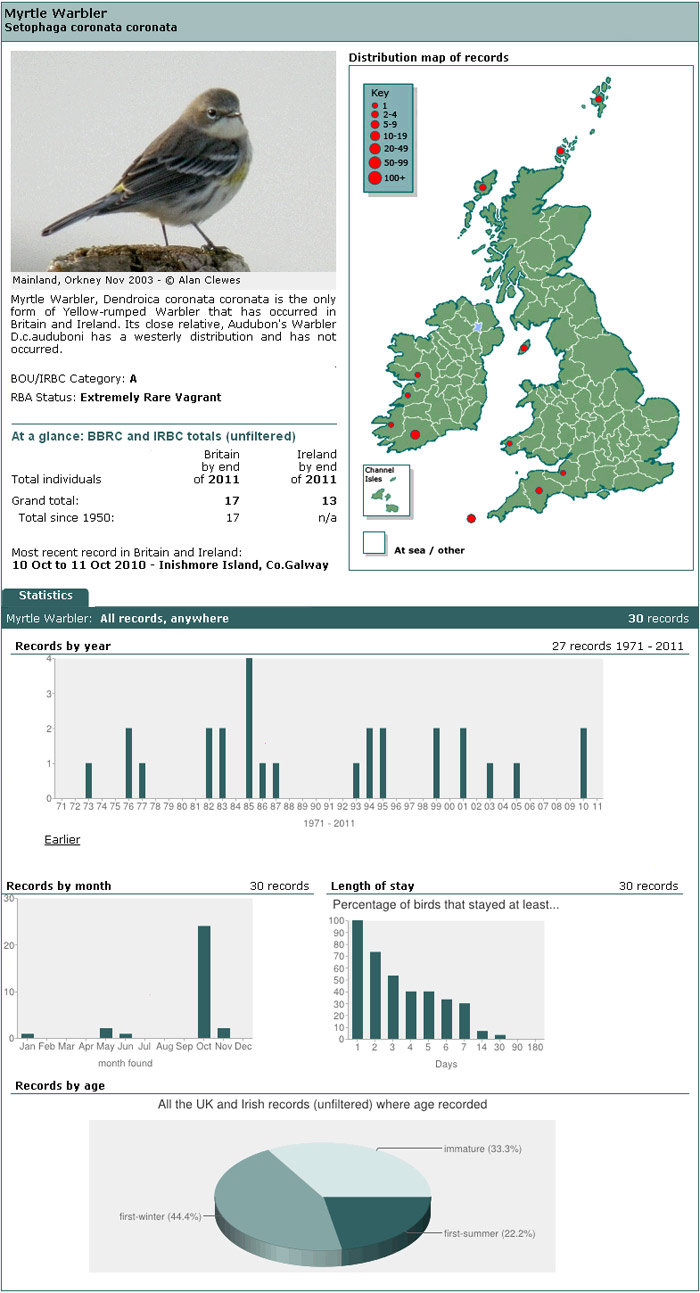 Hermit Thrush
Hermit Thrush has, until now, never made it to the British mainland but the discovery of one in the car park at Porthgwarra in the middle of the morning on 29th changes all that.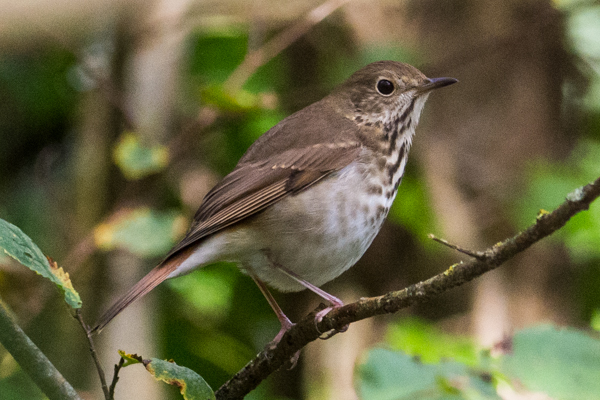 This Cornish first is the first record of this cracking Nearctic Catharus in three years, when two were seen around the Outer Hebrides within 24 hours of each other ~ on Barra on October 9th and South Uist on October 10th. The closest the species has got to the Cornish mainland prior to this were the consecutive records from Scilly ~ on St. Mary's on October 28th 1984, St. Agnes on 15th-16th October 1987 (my 401st species in UK & Ireland, coming swiftly after the 400 mark was cracked with Philadelphia Vireo…those were the days!) and Tresco from October 11th-18th 1993.
Ireland has hosted two Hermit Thrushes ~ on the mainland, at Galley Head in October 1998 with the other arriving on Cape Clear Island in October 2006.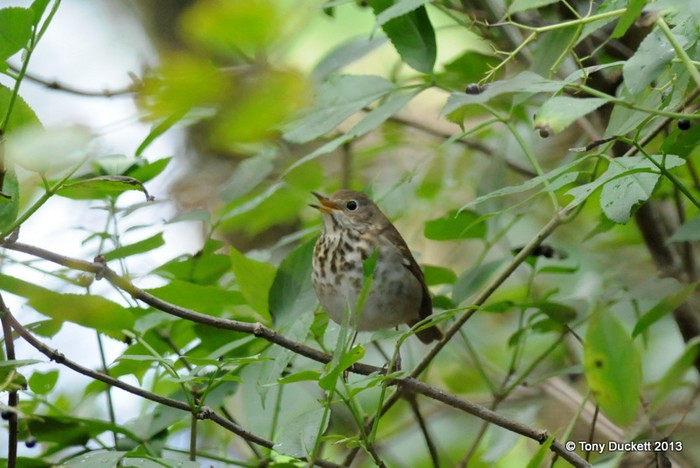 Britain's first Hermit Thrush was found on Fair Isle in the spring of 1975 and their second was also a spring bird, seen on Fetlar in late April 1998 (mirroring the Shetland records of Myrtle Warbler).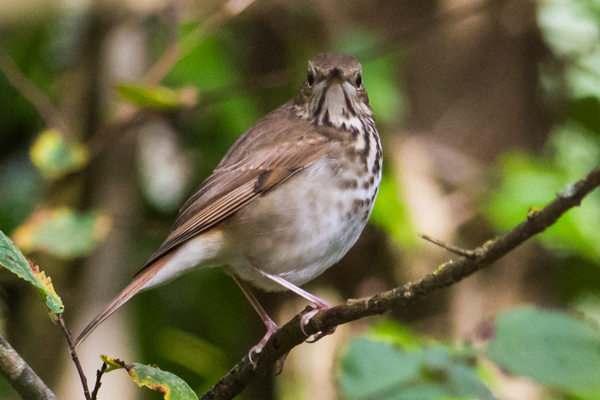 Porthgwarra can now claim the first county records for three Catharus thrushes ~ Britain's first-ever Veery was found in the valley in October 1970 and Cornwall's first Grey-cheeked Thrush was seen at PG in October 1976 (with another there in October 1987). Now with Hermit Thrush added to the list as well, there's just Swainson's and Bicknell's Thrushes to go.
Within 10 minutes of the Hermit news, up popped another Mega…this one was "just" another Myrtle Warbler ~ found on Insihmore, off the coast of County Galway. It becomes the fourth for the county and the fourth for the island too following on from the first there in October 2010 and the two that were found by Kingbird dippers there last October. Four Myrtles in three years for the one spot is quite something…
Hermit Thrush finder, Ken Arber, has kindly written up his fantastic half-term discovery which you can read here

American Robin
An hour after news of the Inishmore bird cropped up then birders on Scilly responded with an American Robin on Tresco's Borough Farm.
Like Hermit Thrush, this is the first to be seen here since 2010, the last accepted record being a nine-day bird at Turf, alongside the Exe Estuary.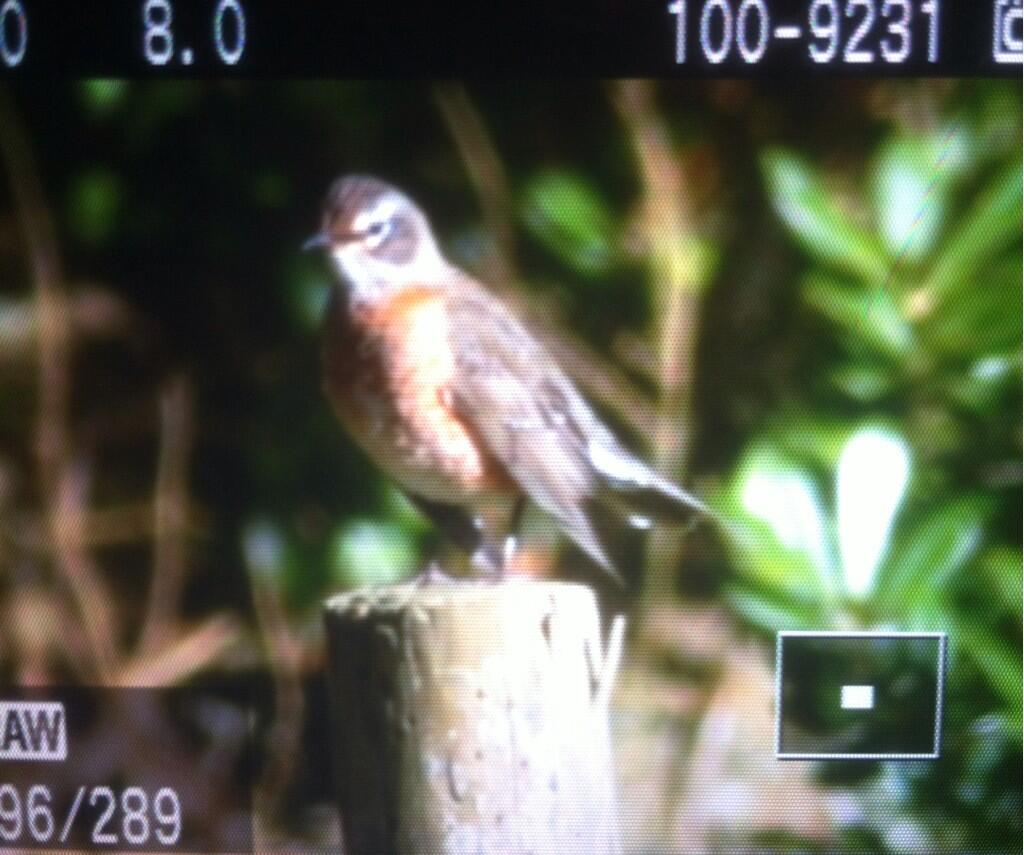 It is the ninth to be seen in the last ten years but this charismatic species should always give birders a little rare boost of adrenalin when it appears on the pager.
There have been four previous records of American Robin (of five birds) on Scilly ~ two birds were around St. Agnes and Gugh in December 1963, one spent the best part of two weeks on St. Agnes in 1976, with another on Agy and Gugh in late October 1998.
The most recent record was also found on Tresco ~ spending 19 days on the island from October 10th-28th 2006. Fortunately, unlike some of the other species appearing this week, there have numerous lister's opportunities over the years (Inverbervie, Godrevy, Grimsby and Peckham for instance) ~ so this one isn't likely to draw much of a crowd. But that shouldn't take anything away from such a cracking find.
Lesser Kestrel
Next up on 29th, a further 50 minutes on from the American Robin came confirmation of the identity of a juvenile male Lesser Kestrel between Hopes Nose and Thatcher View, near Torquay (Devon).
First seen (and photographed) the previous day, this will become the first record for the county and the 20th for Britain and Ireland. Congratulations to Simon Geary for his careful appraisal of his images ~ a find that ranks with many of the very finest this year (or any other year come to that).
This species has a particularly broad spread of dates within those 20 records ~ the only blanks are January, August and December ~ and this is the third October Lesser Kestrel so far, but the first of modern times ~ the others were both shot (in Aberdeenshire in 1897 and Spurn in 1909).
There have been three records in the 2000's prior to this week's bird ~ the most recent was the photographed first-summer male on North Ronaldsay in September 2011 with well-twitched birds at Minsmere for four days in March 2010 and a nine-day bird on St. Mary's in May 2002. The only other twitchable bird before those two was the Rainham bird of July and August 1974.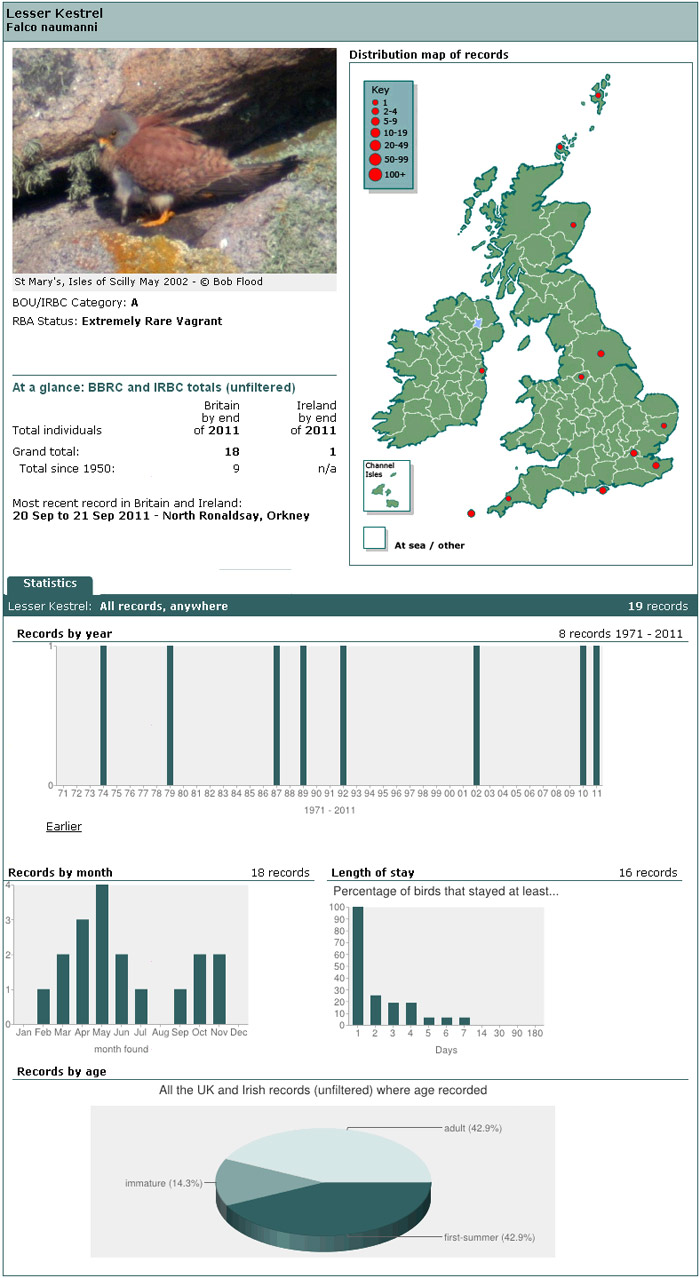 Siberian Rubythroat
As if all the above wasn't enough, Shetland maintained station with the male Siberian Rubythroat that remained on Fair Isle until the morning of 23rd (who'd have thought that a luscious male of this particular species would play second fiddle to American birds two weeks in a row?).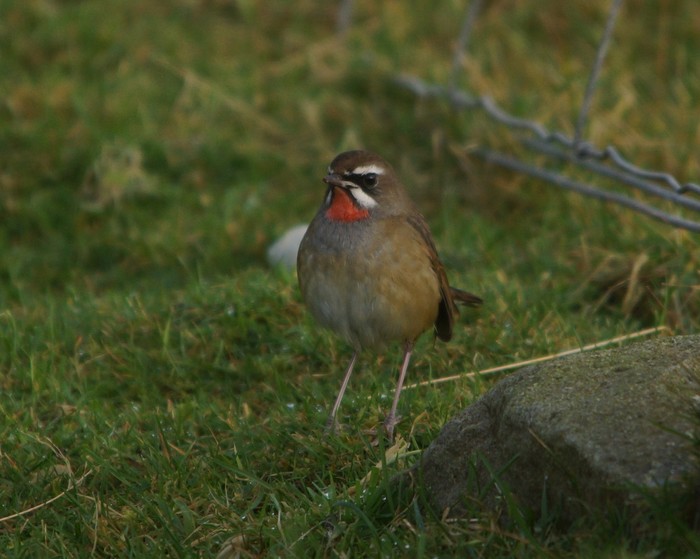 Sadly, for one plane load, rather murky weather conditions at the north end of the island (where the airstrip is for those who've not been to Fair Isle) meant that they were unable to land during the morning ~ by the time conditions cleared later in the day, there was no sign of the bird. They had to fly south too, as the pilot didn't fancy an add-in visit to Unst. Ouch. #expensive.
Semipalmated Plover
Costing rather less than the (admittedly) gripping former Dendroica on Unst, Hampshire's super little Semipalmated Plover popped up again on 24th, after a couple of blank days at the end of the last review period. This popular first-on-mainland since '98 showed daily in the high-tide roost at Black Point on Hayling Island until 27th at least.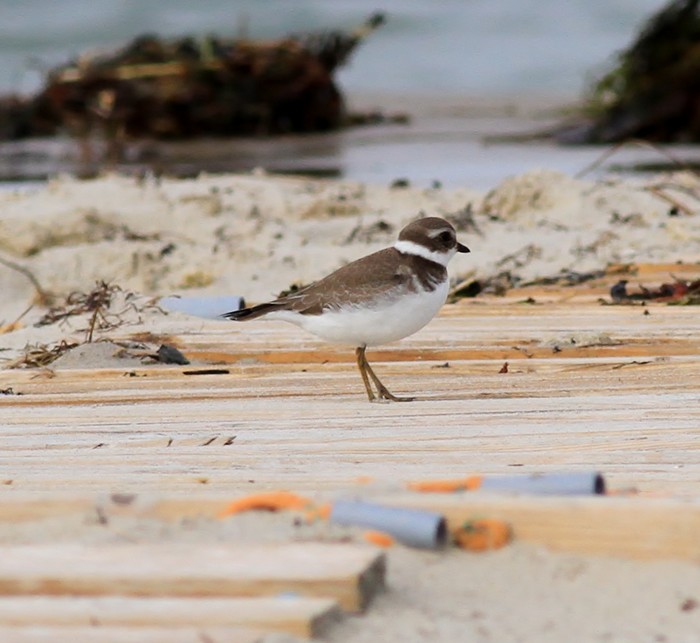 White's Thrush
Before the "Great Storm" hit home, birders on Scilly's most delightful island, St. Agnes, found (surely not re-found?) a White's Thrush around The Parsonage on 25th, where it stayed, albeit very elusive, until 29th ~ seen rarely and often only in areas with no public access (which must be hugely frustrating for anyone ~ resident or visitor ~ who fancied their chances of seeing it).
At the start of October, another White's Thrush was found on Agy ~ present only on 2nd (though reported again on 3rd) ~that particular bird was the fourth for Scilly and this one will become the fifth (it can't have been hiding for over three weeks can it?).
Of those five, the last three have now come arrived on St. Agnes ~ this year's two being the first since the well-watched bird of autumn 1999. Scilly's first two records where Tresco birds ~ in November 1965 and December 1886.
Sora
Over on Tresco, after a few days of no news and also no sightings, the Sora reappeared on 28th, again around the Great Pool and was still there the following day.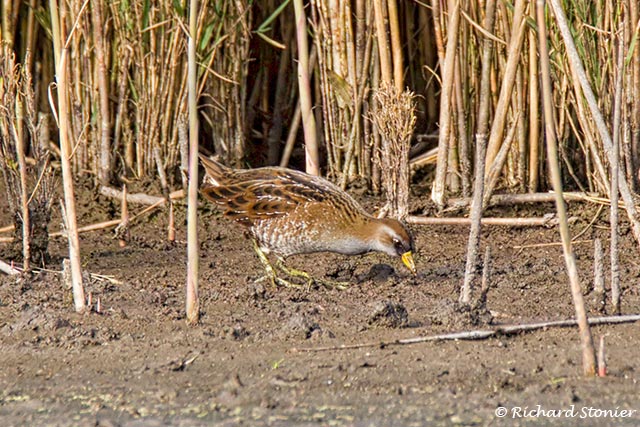 Northern Harrier
Cambridgeshire's presumed juvenile female Northern Harrier has started to attract a little more interest as the new week began and remained around the Ouse Washes RSPB reserve as a daily draw until 29th ~ will it reprise the wintering run of the Norfolk baby male? ~ while at Tacumshin, this year's new youngster was present to 25th at least.
There still hasn't been that much discussion regarding the appearance of the Cambridgeshire bird (other than on the local bird club website) ~ which seems particularly surprising given the striking look of the Tacumshin juvenile females compared to this one, chalk and cheese I say ~ but the overall view remains for many that the Washes bird still fits within the range of hudsonius and well outside that of cyaneus. If it is within the range of female Northern Harrier then we perhaps don't know as much as we thought we did.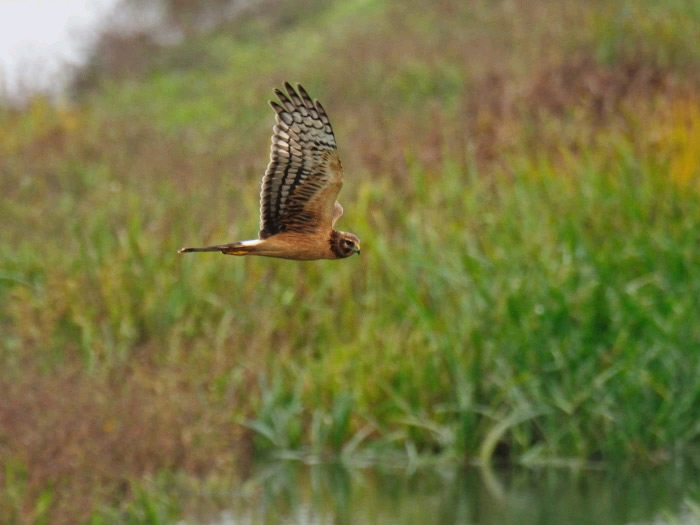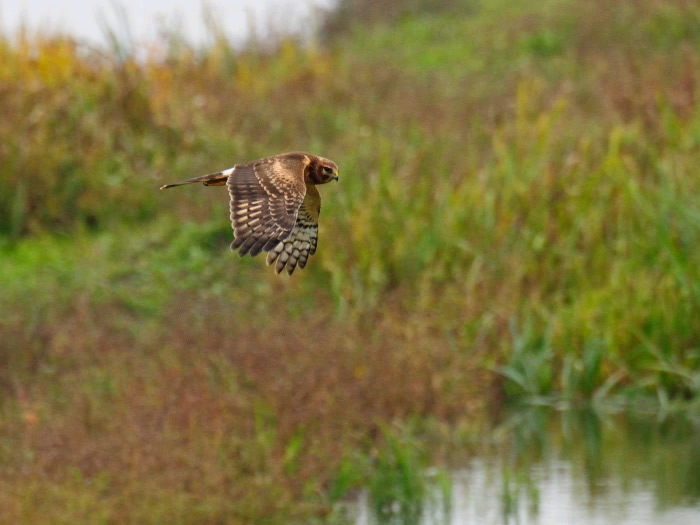 The question that needs to be at least asked next is whether a hybrid Hen x Northern could look like this is, even if it had a knock-on effect on previously accepted records (which it shouldn't, as they appear watertight). After that, the next thing is just what do "extreme" Hen's look like (if they exist at all).
Eastern Yellow Wagtail
Another great bird, still only at sub-specific level, that continued a little Irish break was the Tory Island Eastern Yellow Wagtail ~ in situ off the Donegal coast until 24th at least.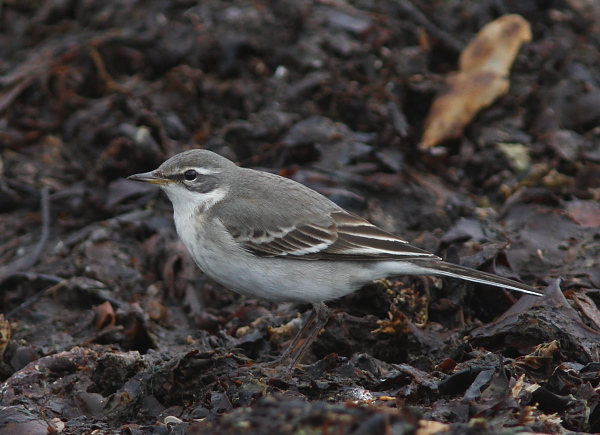 Before the rain and gales forced a bit of a close down around southern England, there were a few new seabirds to get the juices flowing.
Birders on board the Scillonian III were treated to a fly-past from a late Fea's-type Petrel on the crossing back from St. Mary's on the afternoon of 23rd. Stories of the bird having a white underwing began to surface (pushing the bird in to unchartered mega, mega seabird territory) but other on-board observers of the bird were categorical in their assertion that the underwing was black.
Sadly, with no photos the BBRC will have to rely on decent descriptions but as "one of their own" saw it, there's little chance of this one getting binned.
As has been touched on in previous reviews during the autumn, 2013 has been the best year ever for records of Fea's ~ well over 20 reported to date ~ and of the 120 or more accepted to date, there have already been 13 accepted October records.
This week's bird ties level with one from Flamborough on October 23rd 2005 and there's been one seen off the same site on October 24th 2003. These three aren't the latest though ~ that honour remains with the Farnes, one seen from there on November 19th 1999.
In any normal week, reports of a mainland Black-browed Albatross would be headline news ~ this isn't a normal week (a first and a second for starters, let alone all the other stuff), so there's a slight shift down the running order for the bird seen off the coast of Norfolk on 27th. First noted as a distant possible off Hopton (on the far east coast of the county), the bird took around four hours to tour around the coast when it was reported again from Overstrand and then West Runton (apparently shaky, fuzzy video exists from the latter site).
To date there have been two accepted Norfolk records of Black-browed Albatross , off Mundesley in December 2002 and Sheringham in October 2004, with three accepted records of Albatross sp. as well ~ at Cley in October 1977 and '87 with one from Happisburgh in November 1986.
Cornwall's first White-billed Diver for over six years was seen flying past Bass Point, on the Lizard on 26th ~ the most recent one prior to this was seen on the Hayle Estuary and off Sennen Cove in March 2007. That was the fifth Cornish record ~ the others noted in February 1998 (in Carlyon Bay), February 1988 (a very popular bird seen in St. Ives Bay), February 1985 (a moribund bird at Sennen Cove) and April 1967 (a 17 day adult off Marazion).
Two more White-billed Divers were also recorded this week ~ both on 28th ~ when one was seen from Castlegregory (Co. Kerry) with the other in the familiar spot of Shetland's Bluemull Sound.
Two single Leach's Storm-petrels were seen around Portland on both 26th and 27th while Sabine's Gulls were logged off Magharee Islands (Co. Kerry) and Kilcummin Head (Co. Mayo) on 23rd (with two at the latter site), at Skaw, Whalsay (Shetland) and Lossiemouth (Moray) on 24th (the Shetland bird the first for the islands in two years), while 26th saw singles at Abbotsbury and Portland Bill (Dorset), Burghead (Moray) and Helvick Head (Co. Waterford). The returning bird in Cork, at Cobh, was seen again over the weekend and another Dorset bird was off Chesil Cove on 29th.
Back at Kilcummin, 10 Pomarine Skuas were seen on 23rd with six from Pendeen Watch the same day. A further 18 birds were noted from 10 counties through to the end of the weekend ~ from Scilly to Highland. The only Long-tailed Skua was an adult off Bardsey Island (Gwynedd) on 27th.
After the euphoria of the Scillonian III Fea's, birders on board also scored three Grey Phalaropes on the same crossing on 23rd with another at Abbotsbury (Dorset) the same day. Another was off the Scillonian on 25th with more lone birds off Berry Head (Devon), Gronant (Flintshire) ~ that bird remained to 28th and inland at Roadford Reservoir (Devon) and Hilfield Park Reservoir both on 28th-29th. Four birds flew past Kilcummin Head on 29th too.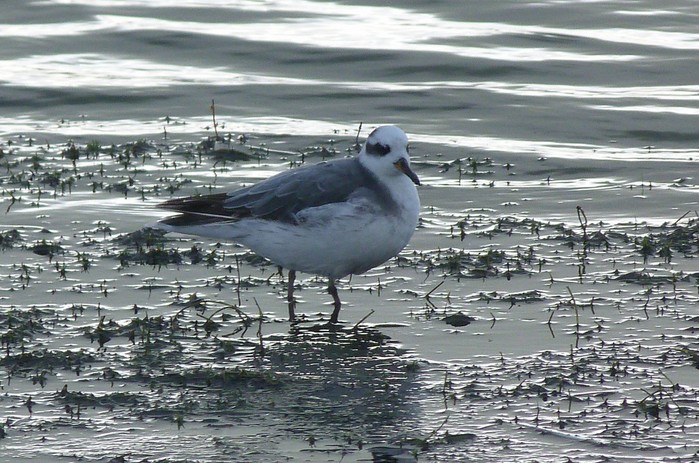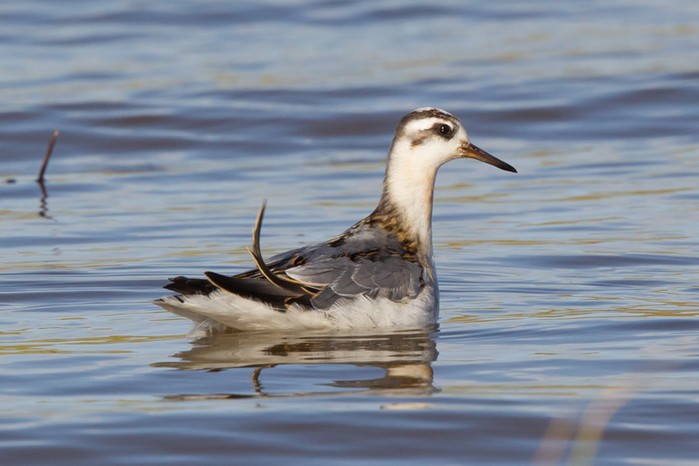 A late Great Shearwater was seen from a boat of the coast of County Cork on 24th and Balearic Shearwaters included 30 from Pendeen on 23rd, 19 some 20 miles west of Bude on 24th and nine from Portland Bill on 26th.
Up until the end of the weekend, all of the nine Little Auks recorded were seen on either Shetland or Orkney with two each for Foula and North Ronaldsay on 23rd.
Eventually though, the deep low pressure system that brought stronger-than-average winds through the Western Approaches and the English Channel did have an effect on seabird movements and a number of species were caught up in the tough conditions of 27th-29th.
Highlights include the following decent tallies from various seawatching spots ~ on 28th, off Pembrokeshire's Strumble Head there were three juvenile Long-tailed Skuas, three Leach's Storm-petrels, a Grey Phalarope and 10 Pomarine Skuas.
The same day saw Pendeen score a single Long-tailed Skua, three Leach's Storm-petrels, five Pomarine Skuas and 180 Balearic Shearwaters (along with 280 Bonxies). Further along the coast, four Long-tailed Skuas flew past St. Ives Island the same day, with nine Grey Phalaropes, 16 Pomarine Skuas and 80+ Balearic Shearwaters logged as well.
Around 30 more Leach's Storm-petrels were seen at numerous sites on the west coast to 29th including seven off Loop Head (Co. Clare) on 28th and a further 40 or so Pomarine Skuas included 16 from Kilcummin Head (Co. Mayo). The 29th saw single Long-tailed Skuas fly past St. Ives Island, Strumble and Farne Islands, while further counts of 65 and 74 Balearic Shearwaters came from Pendeen and Cape Cornwall.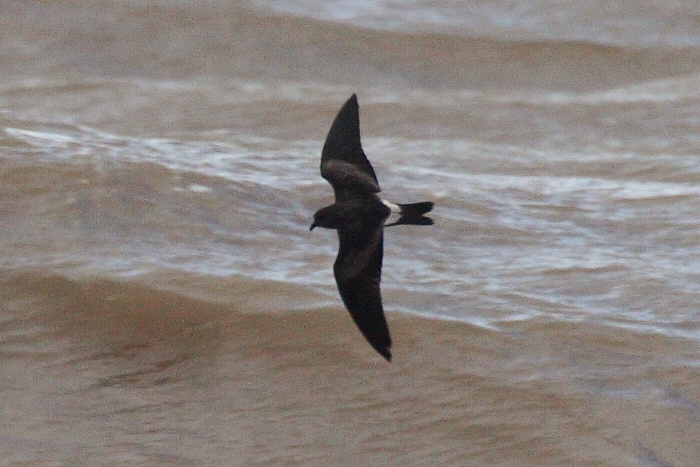 Herons, Egrets and Allies
The Somerset Levels continued to be the focus of attention for all lovers of Herons, Egrets & allies. New in the area this week were a a photographed juvenile Night Heron at Shapwick Heath NNR on 24th and a juvenile Purple Heron on 26th at Greylake RSPB. The adult and juvenile Glossy Ibis remained at Ham Wall RSPB to 26th where a single Great White Egret was seen on the same day.
Two flocks of five Glossy Ibis were noted this week ~ at the WWT National Wetlands Centre (Carmarthenshire) on 23rd and way up in the northwest of Scotland, on North Uist on 25th-28th ~ only the third record for the Outer Hebrides following on from one in spring 2012 and November 1910!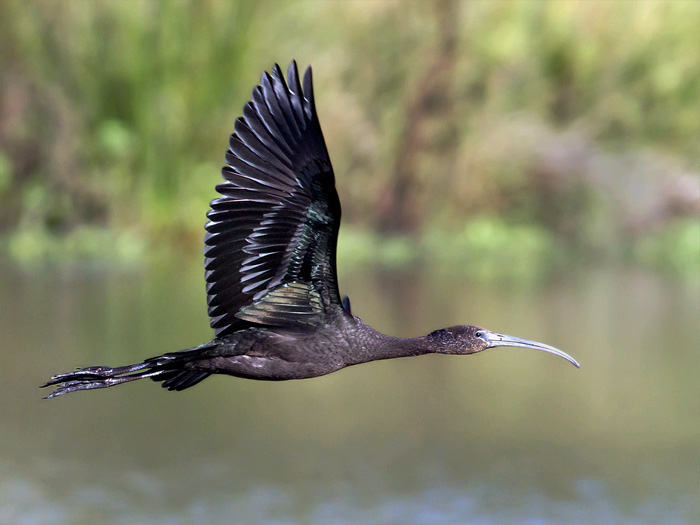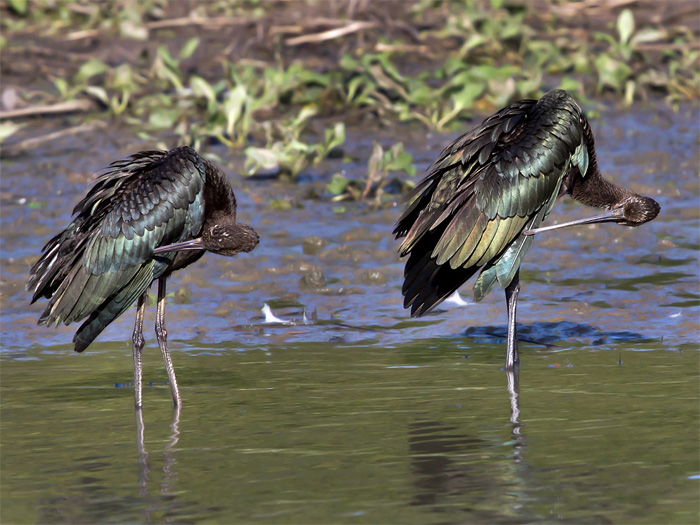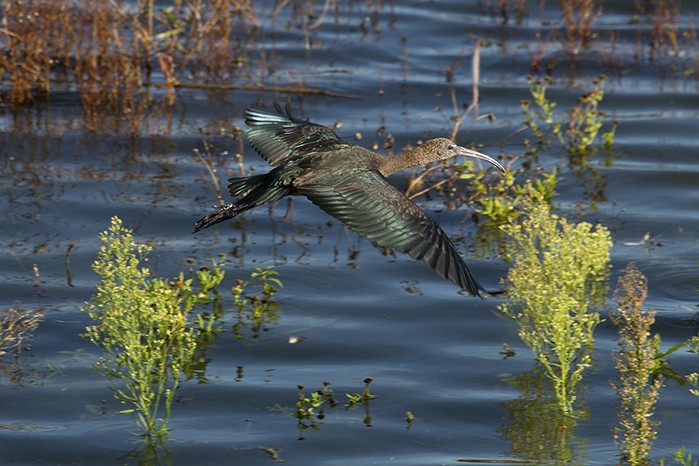 Four Glossy Ibis remained near Bolton (Greater Manchester) as the week began, three appeared at Marshside RSPB (Lancashire) on 29th with singles on 23rd still in Kent (at Dungeness and Stodmarsh), in Essex (at Abberton Reservoir and Vange Marshes) with one found at Upton Warren (Worcestershire) ~ just the second county record, the first appearing in November 2009.
As the week progressed, further birds were seen at Pagham Harbour LNR and Angmering (West Sussex) and also Leighton Moss RSPB (Lancashire) on 24th and at Easington and Kilnsea (East Yorkshire), at Welney WWT (Norfolk) on 26th and over Thorpeness and then Boyton Marsh (Suffolk) on 29th. Pick of the bunch though had to be Cleveland's fifth ~ found at Hartlepool on 27th (with presumably the same bird in-off the sea a couple of days later) with two heading south past Gibraltar Point (Lincolnshire) on 27th.
In Kent, the Cattle Egret remained on Sheppey, at Harty Ferry to 27th while in Essex, a new bird was found at Wallasea RSPB on 26th.
Numbers of Great White Egrets recorded this week were pretty similar to last week ~ around 38 noted with five for Dungeness and three for Minsmere and also at Pitsford Reservoir (Northamptonshire) being the largest groups seen. There were two birds each for Lakenheath Fen RSPB (Suffolk) and Frodsham (Cheshire) with up to three or maybe four singles around Hampshire, up to six in Norfolk and also a couple of singles in Cambridgeshire too.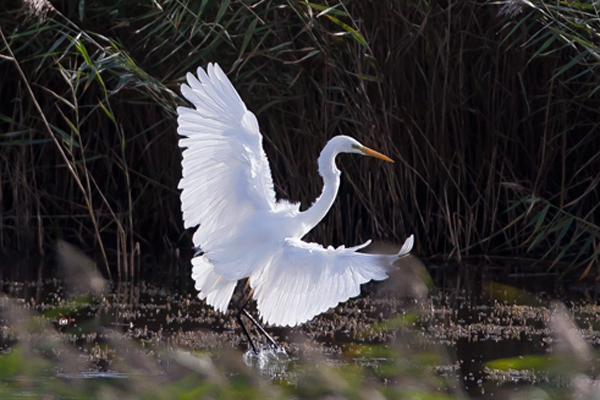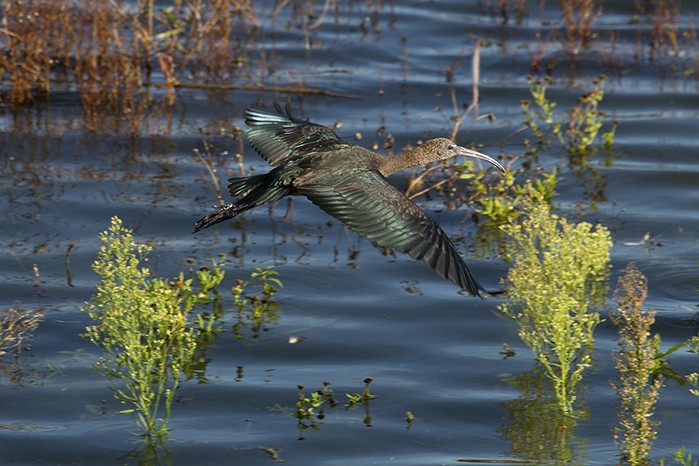 There were also more inland birds in South and West Yorkshire, as well as one that moved from the West Midlands to Staffordshire during the week, while in Scotland one was found near Dornoch Bridge (Highland) on 24th.
Spoonbills this week included four birds at Bowers Marsh RSPB (Essex) from 26th, three at Jupiter Point (Cornwall) on 24th and three at Middlebere (Dorset) while two remained around Scilly to the weekend at least. Singles were also noted in west Wales, Dumfries & Galloway and counties Kerry and Waterford. The only Common Crane of the week was still at Slimbridge WWT until 25th at least.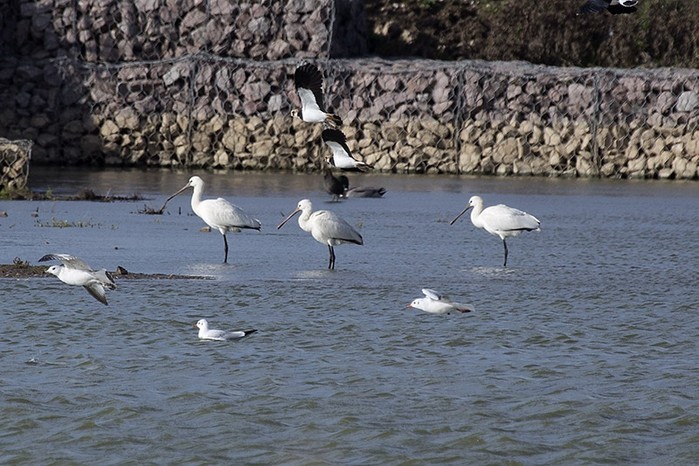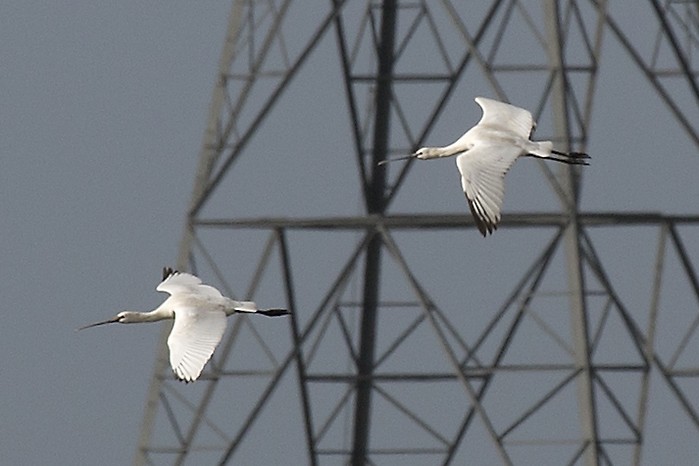 On Scilly, the Spotted Crake remained on Lower Moors, St. Mary's to 28th while a late-ish new arrival was found at Hornsea Mere (East Yorkshire) from 24th-26th. Another was also reported at Arundel (West Sussex) on 24th.
A Richardson's Cackling Geese remained around the Loch Gruinart RSPB reserve on Islay at the start of this week, along with an unassignable individual (in the Cackling Goose ballpark) was also noted in the same flock. Elsewhere on Islay, a Richardson's Cackling Goose was again at Loch Indaal on 24th while in Highland a Cackling Goose sp., was seen near Scrabster on 23rd.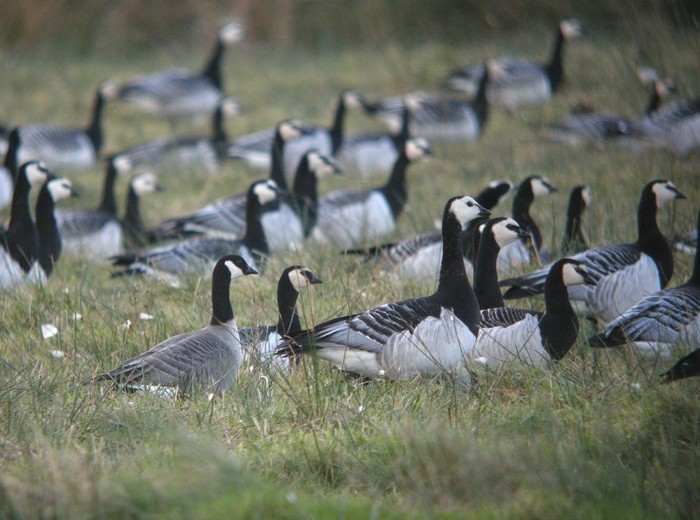 The pair of Lesser Snow Geese (the intermediate-blue male and the white female) were still at Tayinloan (Argyll & Bute) from 26th and were followed by two blue birds at Loch of Strathbeg (Aberdeenshire) on 27th (with a third blue Snow at Newburgh and Loch of Skene on 27th-28th). Less tricky to view as wild ones were the six blue Snows at Scotney GPs (East Sussex/Kent border) on 27th…free-flying wire-hoppers or feral stock the only two options here.
Back to real Snows and news of a new white bird in Aberdeenshire, seen near Rattray Head (Aberdeenshire) ~ the fourth in the county this week ~ while white morphs lingered around Lothian's Aberlady Bay from 23rd-27th at least and Kerry's Barrow Harbour to 26th when a Black Brant was also noted.
Further Brants included two again on the Fleet (Dorset) on 23rd ~ tho' a hybrid has been mentioned from the area recently ~ still around the Kilnsea and Spurn area (East Yorkshire) until the end of the weekend along with singles on the Exe Estuary, at Dawlish Warren, on 26th-29th and in flight over the Sandbanks ferry, Poole Harbour on 28th. Next door in Hampshire, the Red-breasted Goose was still around Milford-on-Sea to 29th.
The two adult and single young drake Blue-winged Teals stayed where they were at Boultham Mere (Lincolnshire) until 29th while three separate drake Green-winged Teals were all birds remaining from last week ~ at Martin Mere WWT (Lancashire) and Blanket Nook, Lough Swilly (Co. Donegal) to 26th with the third still at Carsington Water (Derbyshire) to 28th at least.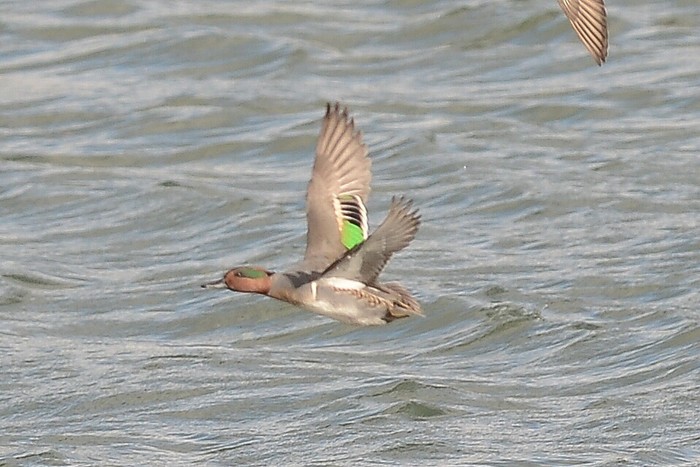 In Cardiff Bay the drake Lesser Scaup was seen daily to 29th, while "new" drake Ring-necked Ducks were on Lough Shivnagh (Co. Donegal) on 23rd, Loch o' th' Lowes (Ayrshire) on 24th and Ballyshunnock Reservoir (Co. Waterford) on 25th. Also new was the juvenile at Wilstone Reservoir, near Tring (Hertfordshire) from 26th ~ the first in the county since a female at the same site in May 2011. Leftover Ring-necked Ducks from previous weeks were seen again on North Uist (Outer Hebrides) and Eyebrook Reservoir (Leicestershire).
Also hanging on from last week, the drake American Wigeon at Loch of Strathbeg RSPB (Aberdeenshire), still present there on 27th while in Somerset, a Ferruginous Duck was again at Chew Valley Lake on 29th.
A drake Surf Scoter was found off Ardnave Point on Islay on 23rd while two drakes were seen from Llanddulas (Conwy) on 24th. Another two drakes were noted from Murcar (Aberdeenshire) on 26th-27th, with the latter date seeing two female or juveniles reported heading north past Lowestoft (Suffolk). A further drake was seen at Sandycover (Co. Cork), also on 27th and on 28th one was seen briefly at Chesil Cove (Dorset). The week concluded with a juvenile on the sea off Minsmere RSPB (Suffolk) on 29th.
The first Semipalmated Sandpiper to appear in almost a month was found at Ballycotton (Co. Cork) on 26th ~ this particular juvenile taking the autumn's haul that little bit close to the 30 mark.
In Somerset, an American Golden Plover popped in to Blagdon Lake on 23rd and was followed by three singles in Ireland. On 25th, one was found at Carrahane Strand (Co. Kerry) and a new juvenile was found in County Down, at Newtonards, on 27th when last week's youngster at Rahasane Turlough (Co. Galway) was also seen again.
A juvenile White-rumped Sandpiper was seen on the beach near Telscombe Cliffs (East Sussex) on 28th ~ the first in either East or West Sussex since one at Sidlesham Ferry in August 1995. The week's second and third birds arrived at Ardvichar Point, South Uist (Outer Hebrides) and Marazion (Cornwall) both on 29th. Also new this week, a juvenile Baird's Sandpiper in Ballyhiernan Bay (Co. Donegal) on 26th while further to the south, the long-staying juvenile was still at Black Rock Strand in Kerry.
In Lincolnshire, a Pectoral Sandpiper lingered at Frampton Marsh RSPB to 25th while the second (and only other one) of the week was seen at the National Wetlands Centre WWT (Carmarthenshire) on 28th. Finally for this section, comes news of a juvenile Dotterel, trapped and ringed in fields near Bishop's Castle (Shropshire) on 24th.
The adult Bonaparte's Gull was present again off the pier at Teignmouth (Devon) on 26th and 29th with another adult seen in Northumberland, at Bamburgh as the week concluded (this too is presumably a returning bird). Two Ring-billed Gulls were in County Cork on 27th, an adult at Cuskinny with a first-winter at Rossleague. Further single adults were also seen at Black Rock Strand (Co. Kerry) on 23rd, Dingwall (Highland) on 25th and Carrickfergus (Co. Antrim) on 29th.
At least two Glaucous Gulls were seen around Shetland, on Unst, during the week with others at Lough Swilly (Co. Donegal) on 26th and Cushendall (Co. Antrim) on 29th while four Iceland Gulls were noted, two on Fair Isle on 25th with one each at Mallaig (Highland) on 26th and Killla (Co. Clare) on 29th. In Northamptonshire, the presumed adult Azorean Yellow-legged Gull was again at Stanwick on 26th.
Five single Rough-legged Buzzards were reported this week ~ the first was seen Morpeth (Northumberland) on 23rd with further birds noted near Ellon (Aberdeenshire) on 24th, Minsmere RSPB (Suffolk) on 25th and Dungeness RSPB and Dover (Kent) on 29th. These were the only raptors of note this week.
In amongst the list of humungous Nearctic rares this week came the fourth Red-eyed Vireo of the autumn ~ found on the Lizard, at Prussia Cove on the morning of 23rd.
To date, Cornwall has clocked up 27 accepted records of the species (until the end of 2011) ~ the first was a moribund bird found in Sennen in September 1982, the most recent a trapped bird in the valley at Nanzijal in September 2011. Sixteen of the 27 Cornish records have been found in October but this week's bird is the latest arrival so far.
Add on Scilly's 49 records and the far southwest of England accounts for well over a third of all accepted Red-eyed Vireo records ~ pop in Devon's 11 and you're just shy of 90 records (from a tally of 176 overall). This year's birds have been well spread out ~ the Cornish record following on from Fair Isle's first and two in Ireland ~ in Kerry and Cork (which boasts 32 records to date).
On Shetland, the American Buff-bellied Pipit remained on Foula until at least 27th while from the opposite direction came another new Red-flanked Bluetails, seen at Walls (Mainland), the second island record in a week. Also still around Shetland this week was the Isabelline Shrike on Whalsay ~ thought to be a Daurian ~ and still present on 28th.
For birders on the east coast, and in particular in Norfolk, Pallid Swifts have been the week's only talking point ~ the debate as to which birds are Pallid and which are Common being discussed by those with an interest in-depth by those with a penchant for such things.
First was a Pallid Swift over the marshes at Cley on 23rd with another over Muckleborough Hill, near Weybourne later the same day. The following day one was at Felbrigg and on 25th it or a new one was at nearby Cromer. Then things got tough to follow…! Singles were seen along the northeast corner of Norfolk at Cromer, Sidestrand and Overstrand, then also at Trimingham ~ the latter site hosted three different birds during the afternoon (two of them presumably moving along from nearby Sidestrand). Single birds were seen at three sites on the Norfolk coast on 27th.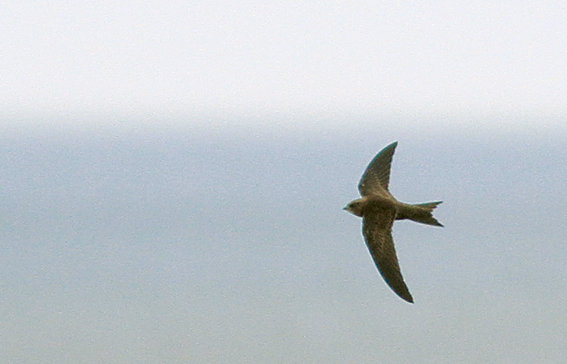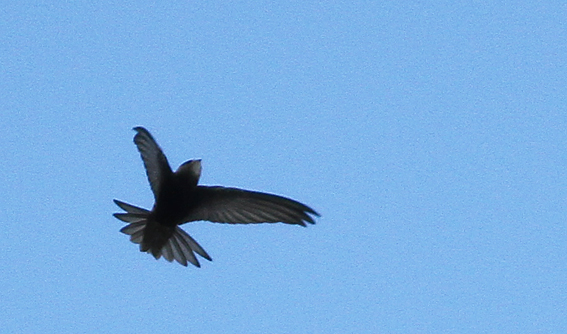 Away from Norfolk, further new Pallid Swifts were identified at Christchurch Harbour (Dorset) on 24th, Flamborough Head (East Yorkshire) on 26th, with three at Foreness Point (Kent) on 27th. Last week's much discussed bird remained at Hartlepool Headland to 23rd.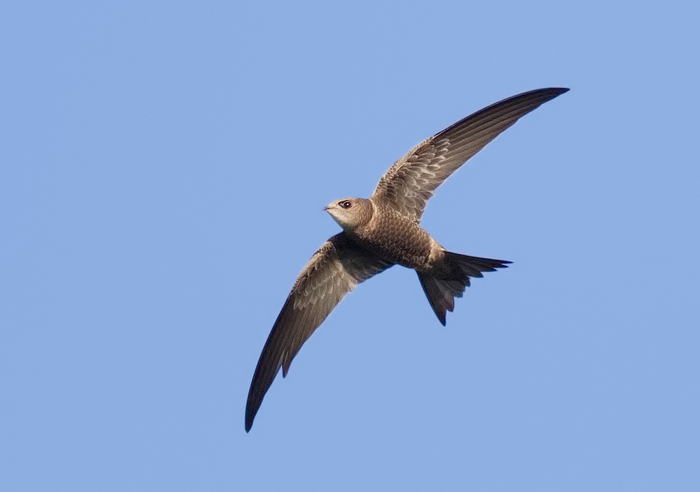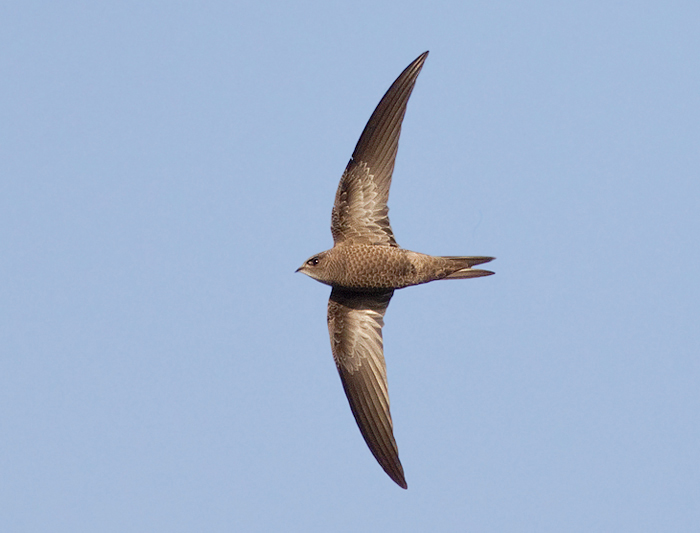 Up to 14 more records of Pallid or Common Swifts were logged this week, including four separates over London and two in Lincolnshire.
Back in Norfolk, a lovely new (vocal) Western Bonelli's Warbler was discovered in Holkham Pines on 24th ~ the third in the county this autumn following on from birds on Blakeney Point and at Hunstanton. The popular long-stayer at Hartlepool Headland remained throughout the week. On Scilly, a Subalpine Warbler was new on St. Mary's from 24th-29th.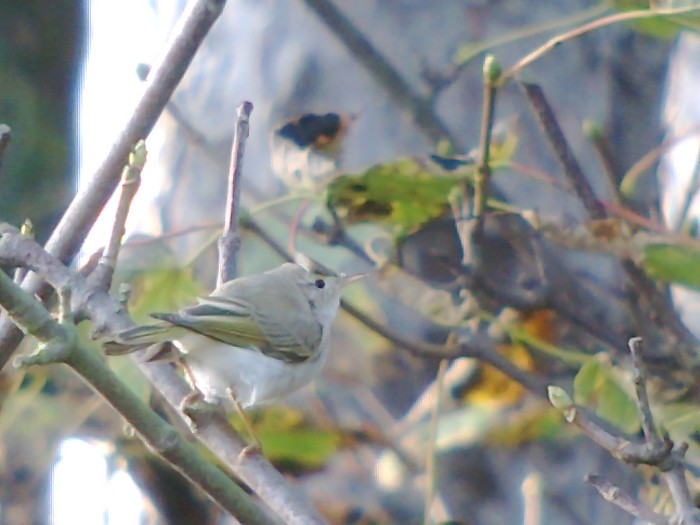 A new Radde's Warbler was also noted in Norfolk this week (hands up all those county birders who've moaned about how quiet it was?) ~ found at Happisburgh on 25th and this was followed by a couple more newbies ~ one, trapped and ringed, at Titchfield Haven (Hampshire) on 25th, the other at Covean, on St. Agnes (Scilly) on 26th-27th.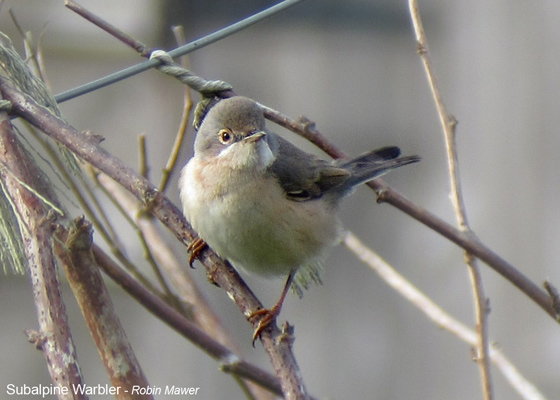 Then, in a typical Scilly happening, a Dusky Warbler was found near Covean on 29th and was one of five seen through the week ~ new was one in Lerwick on 26th-27th while remnants from previous days were still at Aldbrough and Spurn in East Yorkshire to 23rd and at Hartlepool Headland to 29th.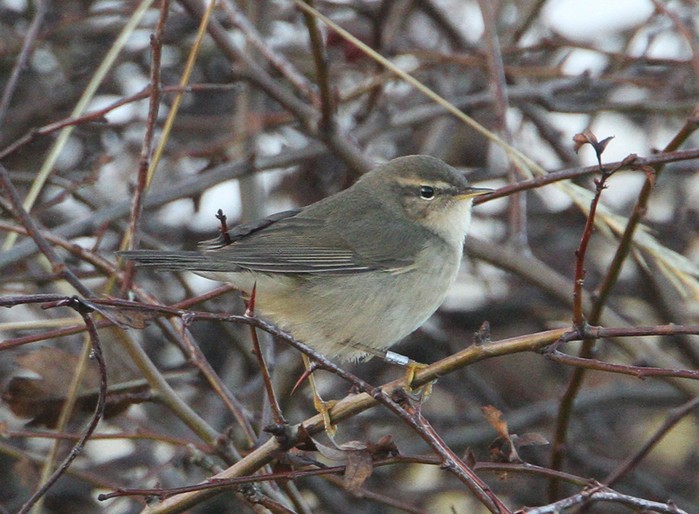 Another popular lingering warbler was the male Sardinian Warbler at Mire Loch (Borders) ~ seen through to 29th. He's been seen (pretty much daily) since his reappearance on site in late September after being first found at the end of June.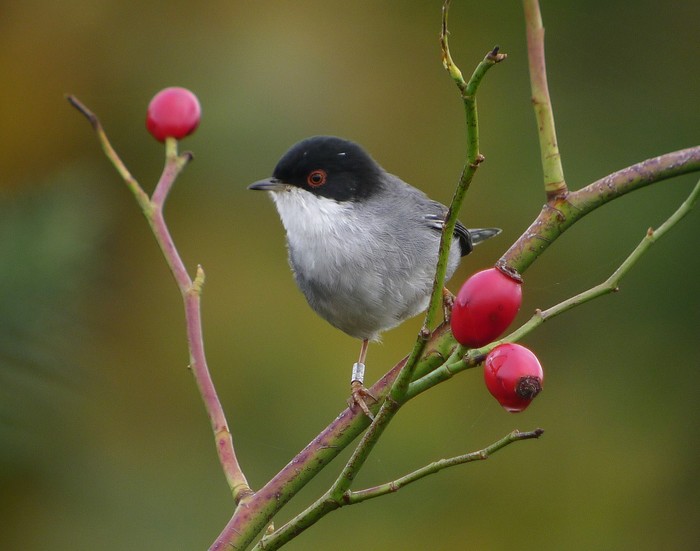 There were a nice round dozen Pallas's Warblers located over the last seven days ~ 11 of them new. The only remnant from last week was the bird at Whitley Bay (Northumberland) (still present on 23rd) with new birds as follows:- on 23rd one was found at Bacton Woods (Norfolk). The 24th saw one make it to Dorset, appearing on Studland. A single bird was seen on St. Agnes on 25th (joined by a second the following day) with another at Beachy Head (East Sussex) on the same day. Two new singles were located on 26th ~ on the Shetland Mainalnd, at Tronda, and at Easington (East Yorkshire). Norfolk's second of the week was found at Winterton-on-Sea on 27th while a trio arrived along the south coast on 28th ~ at Portland Bill (Dorset), Atherington (West Sussex) and Dungeness (Kent).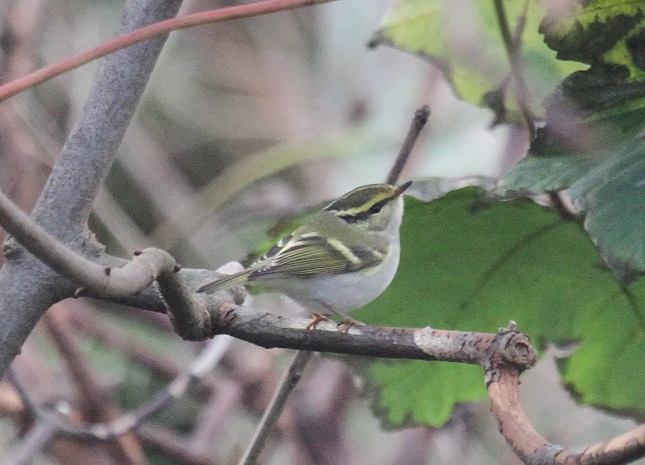 After such a mad, hectic mega-filled last 6975 words, there's little chance of me detailing the week's Yellow-browed Warblers ~ numbers were half of last week's 200 or so (ok, I did do a quick run through and came with c.101 birds...). The southwest of England and Ireland fared best again this week, up to 16 birds (minimum) on Scilly and 13 (minimum) in Cork ~ with four at Mizen Head and three at Galley Head on 25th. Three were also noted in Cornwall's Cot Valley on 24th and they were part of a total of some 44 birds in southwest England. Away from these two regions, birds were much thinner on the ground ~ for instance, last week Scotland scored over 50, this week it was a dozen.
Barred Warblers were again in limited supply ~ last week's birds on Bryher and at Spurn were present to 25th and 27th respectively ~ while new were singles at Mains of Usan (Angus) on 26th and on Yell, at Burravoe, on 28th.
Just as was the case with Yellow-browed Warblers, the vast majority of Red-breasted Flycatchers recorded this week appeared in southwest England or Ireland. County Cork scored five ~ one was at Galley Head on 23rd, two were found on Mizen Head on 25th, with further singles at Toe Head on 27th and Dunowen Head and Firkeel on 28th ~ the latter a delightful male, captured so nicely by Fionn Moore.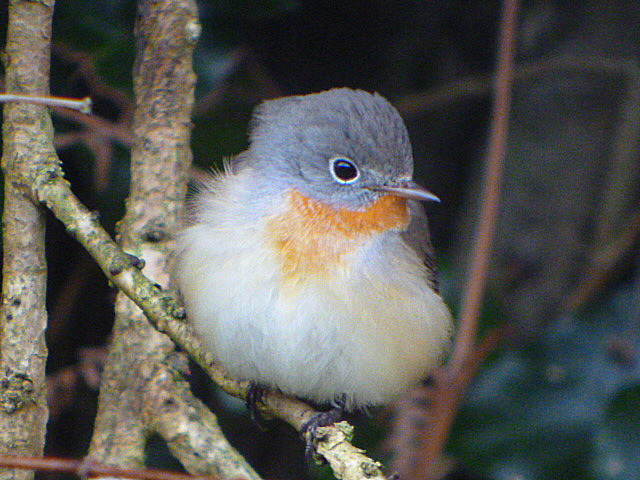 At least three birds were seen around Scilly, on Gugh, St. Agnes and St. Mary's and there were two in Devon, at Prawle Point on 23rd-24th and East Soar on 26th. Elsewhere there was still one in County Waterford, at Helvick Head until 23rd, on Fair Isle on 26th and Unst on 28th, with another Irish bird rocking up on Inishmore on 28th.
The Siberian Stonechat remained at Scalby Mills (North Yorkshire) until 23rd while Shetland hosted the two Olive-backed Pipits recorded this week ~ on Fair Isle and Foula, both to 26th. A Red-throated Pipit was on Lundy from 25th-27th with another in-flight over Landguard NR (Suffolk) on 29th.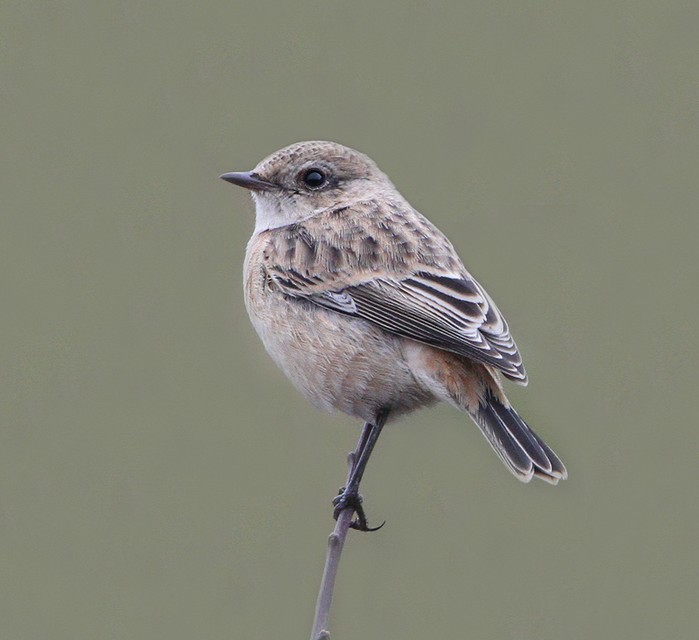 Around 16 Richard's Pipits were logged, with at least six still around the Lincolnshire coast, singles seen at Gibraltar Point and Far Ings on 23rd with two at Donna Nook on 28th and then at Gib on 29th. Three singles were in Norfolk, at Cley from 26th-28th and over Hunstanton on 26th and 27th and two were in North Yorkshire, at Hunmanby Gap on 24th and Long Nab, Burniston on 27th. Island singles were on Lundy and Tory on 24th and Fair Isle on 27th, while singles at Daventry Reservoir (Northamptonshire) on 24th and Painswick Beacon (Gloucestershire) on 25th were certainly worthy of special note.
A Short-toed Lark stuck it out on St. Agnes to 23rd and another has been seen recently on Lundy. A Common Rosefinch flew over Holland Haven (Essex) on 24th and a second was at Mizen Head (Co. Cork) on 29th. Two of the week's five Wryneck were seen on Scilly (on St. Mary's and St. Agnes on 23rd and 28th) with the others at Prussia Cove (Cornwall) on 23rd, Keyhaven (Hampshire) on 27th and Mizen Head (Co. Cork) on 28th.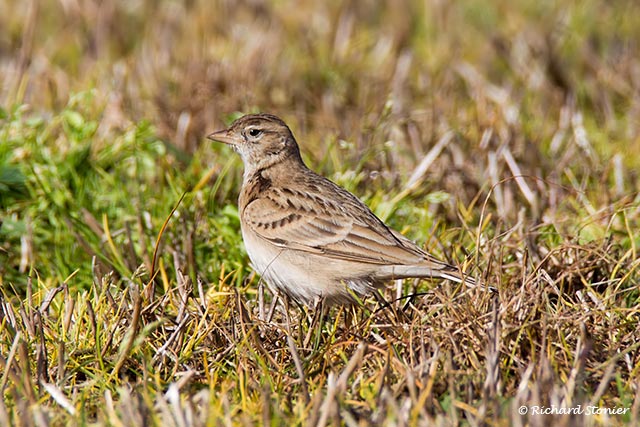 Last week's Hoopoe at Annesley Pit Top (Nottinghamshire) stayed put to 23rd and was followed by birds at Sandbanks (Dorset) on 24th, Rhyl (Denbighshire) from 26th, Woodford Halse (Northamptonshire) from 27th and Wilton (Cleveland) on 28th.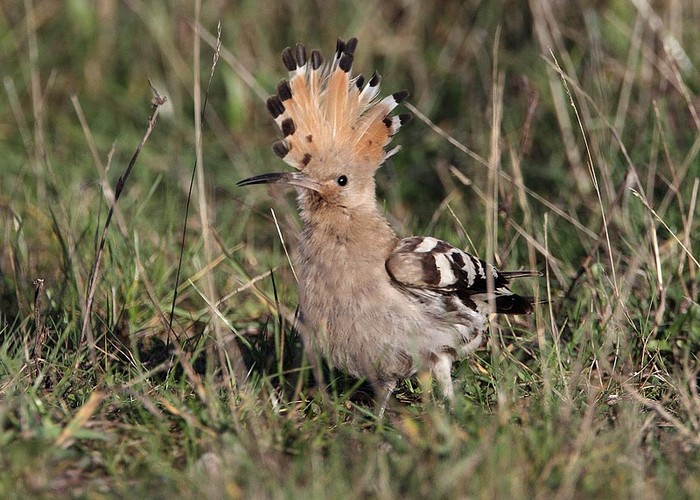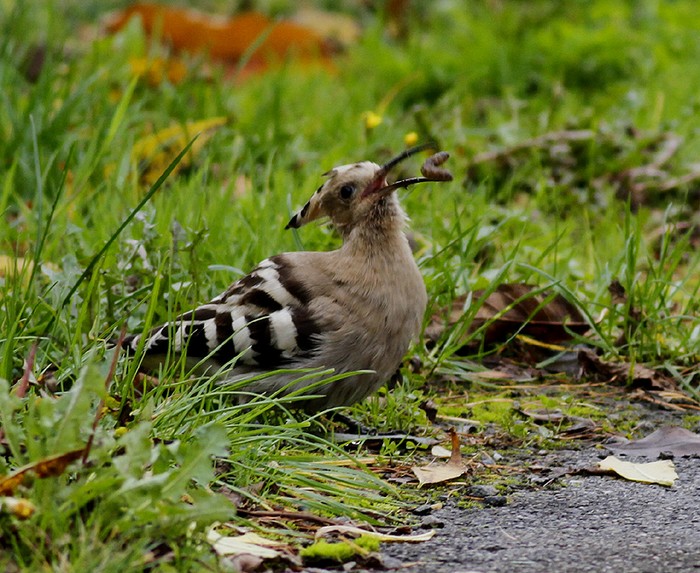 On Islay, the Red-backed Shrike was still at Loch Gruinart RSPB to 26th while another was seen on Bryher to 25th. Numbers of Great Grey Shrikes dropped from around 38 last week to some 18 birds this week ~ up to three were seen around traditional wintering spots in the New Forest during the week and regulars popped up again in old haunts in Bedfordshire, Hertfordshire, Staffordshire and Surrey. New immigrants were spread from Shetland to West Sussex.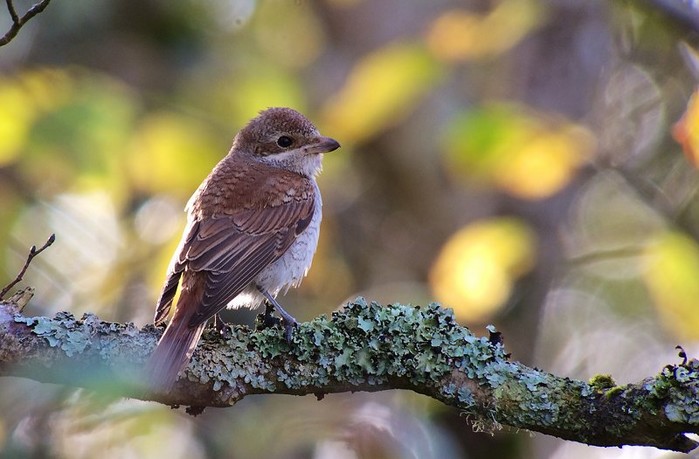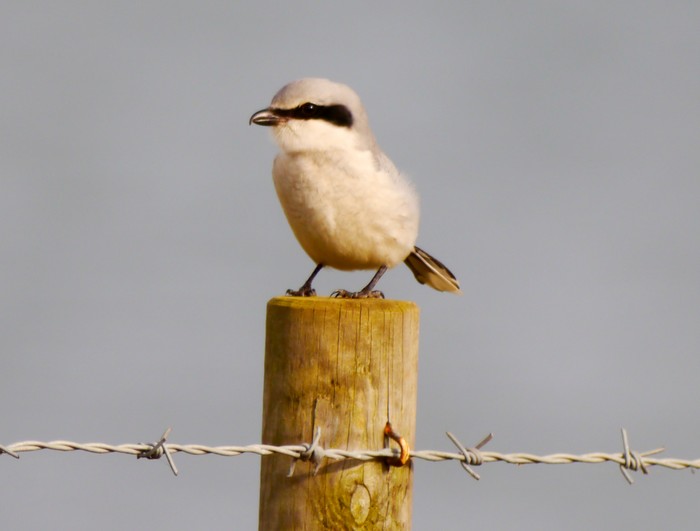 All of last week's Rose-coloured Starlings stayed around for a few more days this week ~ one or two remained on Scilly (on St. Mary's and St. Agnes) with well-watched birds at Marazion (Cornwall) and Caister-on-Sea (Norfolk) also still in place. Further afield, the birds on Tory Island (Co. Donegal) and Port Nis, Lewis (Outer Hebrides) were seen to 26th and 28th respectively.
Two male Two-barred Crossbills were at Lynford Arboretum (Norfolk) on 29th and the male also remained at Hemsted Forest (Kent) for much of the week as well ~ last seen on 27th. The latter site also still held up to seven Parrot Crossbills to 27th with five more reported in the county, at Clowes Wood, on 26th. In Norfolk, two Parrots were reported from Bacton Woods on 24th and 27th.
One or two Little Buntings were on Fair Isle from 23rd-26th and another was on the Shetland Mainland, at Hoswick, on 25th-27th. A Penduline Tit was at Dungeness on 24th with a second there on 26th and around 30 Waxwings drifted in to the country, most of them in Shetland or Scotland with nine on Foula on 28th the largest group noted while two singles made it as far south as Gibraltar Point.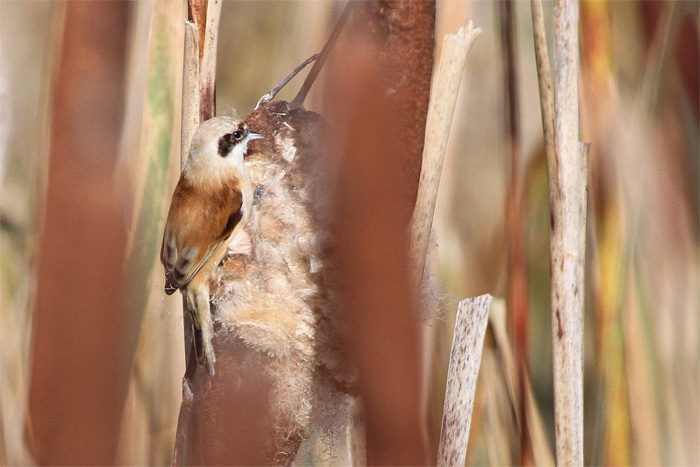 There doesn't seem to be much point in trying to second guess what could possibly turn up in the next week. The weather maps suggest that with a rippling set of Atlantic weather systems heading this way that all the potential lies with Nearctic species.
Birders on Scilly, in Cornwall and Devon, along with those on the west and southwest coasts of Ireland must be licking their lips at the prospect of what may appear next, especially in the first two or three days of the week.
There have been at five more Myrtle Warblers ~ including three on October 31st ~ while several Chimney Swifts have been found late in October and in to November. Both of these species could easily pop up this week.
Shetland's late Yellow Warbler was found on November 3rd 1990 ~ with our one-and-only Long-tailed Shrike arriving on the same date, on the Outer Hebrides in 2000 (there's little to suggest currently that birds from the east will be getting a look in this week).
A repeat of the November 4th Cape Clear Grey Catbird (in 1986) would be welcomed by many but it feels like we have to think outside the box again…
A new American sparrow is long overdue and Yellow-breasted Chat has been a species much discussed and hoped for too. The same goes for Cave Swallow too.
Maybe this time next week, one of them might have caught us on the hop again.
And finally an appeal...
The Shetland Bird Club are raising funds for Macmillian Cancer Support to show their appreciation to the people of Shetland for their hospitality during the past few weeks when lots of birders twitched the many rarities to occur there over the autumn.
Unlike some organised twitches on the mainland you don't tend to see charity collections at twiches on Shetland so this is a perfect opportunity to make a donation and to show your appreciate. Donating takes just a couple of minutes and you can donate as little or as much as you like using your debit or credit card. Donate on the Shetland Bird Club Just Giving Page.
Please donate whatever you can to this great cause.

Mark Golley
30 October 2013

Many thanks to this weeks conributors for their photos and videos.
Hugh Harrop, Mary Cadogan, Sean Morris, Mike Malpass, Alan Clewes, Lisle Gwynn, Tony Duckett, Chris Batty, James Packer, Bob Flood, Kevin Kelly, Mark Rayment, Richard Stonier, Nigel Meacham, Brian Marshall, Norma Cabble, Simon Knight, Norman Hall, Michael Hook, Geoff and Donna Atherton Andrew Jordan, Andrew Brown, Robert Wilson, Tom Lowe, Michael Turner, George Petrie, Penny Clarke, Steve Ashton, Robin Mawer, Mark Stirland, Dave Abraham, Graham Etherington, Fionn Moore, Mark Stirland, Ray Hall, Kevin Groocock, Tom Lowe, Peter Triston, Mike Alibone