Weekly birding round-up: 8 - 14 Feb 2017
The week at a glance
Siberian Accentor in Highland
Pine Bunting in Yorkshire
Dusky Thrush in Derbyshire
Blue Rock Thrush in Gloucestershire
'Eastern Black Redstart' in Cleveland
Hume's Yellow-browed Warbler in Dorset
Killdeer on Shetland
Northern Harrier on Orkney
Snowy Owl on Orkney
Pacific Divers in Northumberland and Cornwall
Black Scoter in Northumberland
Pallid Harrier in Yorkshire
Hudsonian Whimbrel in Cornwall
This week saw a real return to winter and with temperatures barely above freezing it was unpleasant to say the least. In much of southern and central England the precipitation fell as cold rain or sleet but on high ground in the northeast, the Pennines and in Scotland there was a decent covering of snow. In the grey, gloomy conditions, many places felt more like Russia than Britain. Needless to say there were few signs of spring from the birds and the week's news was dominated by a new Siberian Accentor, the continued mass presence of white-winged gulls and the largely still intact parade of wintering rarities.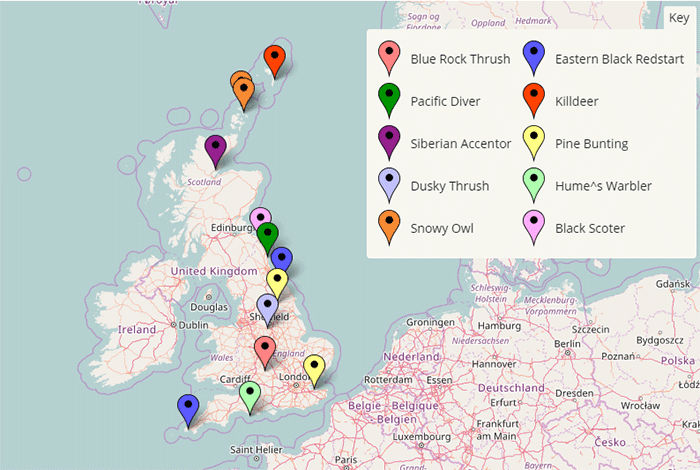 Siberian Accentor
There is no doubt about the 'bird of the week'. In a severe case of 'deja vu all over again', the headlines were grabbed once again by the charismatic Siberian Accentor . News emerged on 11th of a bird at Invergordon, Highland which had apparently been present since at least 8th. Its location is of course not far from Avoch where the last of last year's birds was present from 6th to 13th November. However, in two photographs posted on Twitter this bird appears unringed (the Avoch bird was trapped on its first day) so it is presumably new and the closeness of the two locations therefore just a coincidence. There will not be much of an audience for this bird, however. Most who wish to will have seen the species by now and in any case Invergordon is a long trip for most. Most significantly, however, the site is decribed as 'private' with no access at the request of the site owner. The bird was still present on 14th.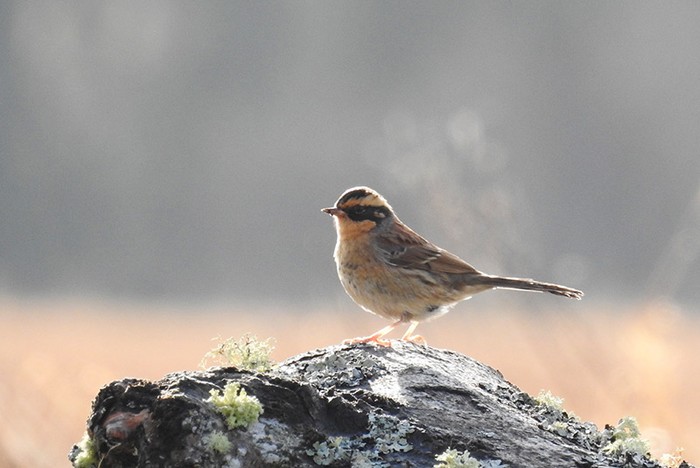 This is a cold, northern setting indeed for a passerine in winter (and particularly so this week) but this is a hardy species capable of withstanding quite tough conditions. It begs the obvious question as to whether any more might still be lurking within our shores. It is certainly not impossible that one or two may pop up in March as they emerge from winter hiding and start to move about.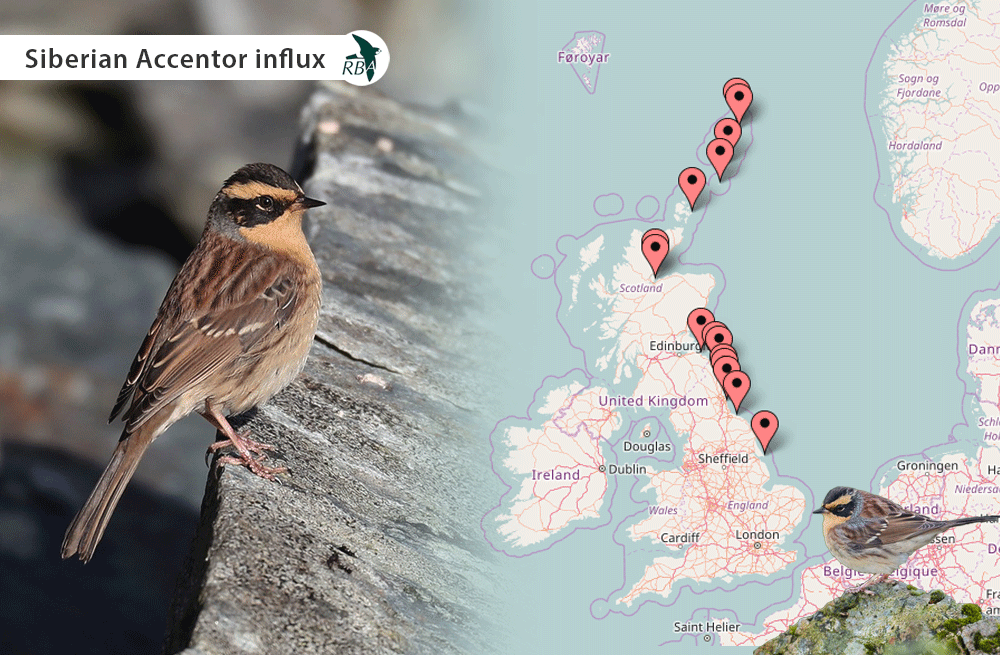 Lingering passerines
The week's other rare passerines were all lingerers. The male Pine Bunting at Dunnington, Yorkshire was still present to 13th. There was, however, no sign this week of the Kent bird though some better images of this individual than were available last week now make it look more like a genuine Pine Bunting rather than a hybrid.
Still present throughout the week, however, were the male 'Eastern Black Redstart' at Skinningrove, Cleveland to at least 14th, now the only one in the country since the disappearance of the Cornish bird. The adult male Blue Rock Thrush also remained around the streets of Stow-on-the-Wold, Gloucestershire to at least 14th and was revealed this week by the wonders of DNA analysis to be of western origin. This is interesting to know though whether it strengthens the case for it being a wild bird is debatable.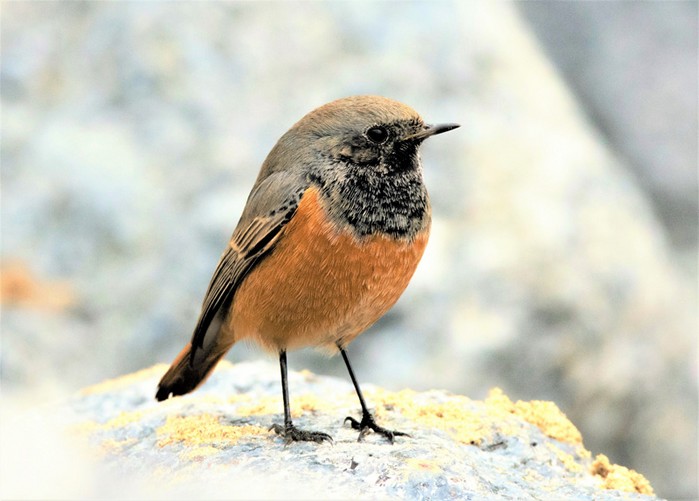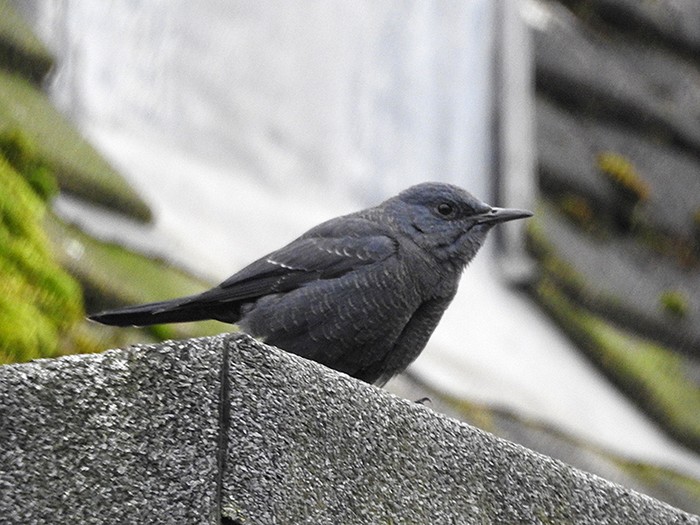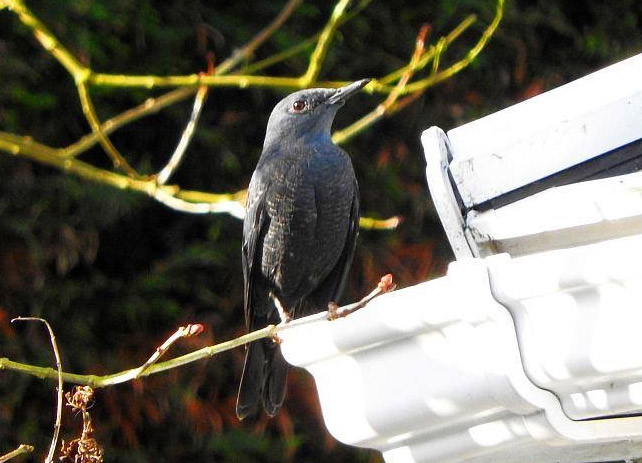 The female Dusky Thrush at Beeley, Derbyshire was reported until 10th but not thereafter. Have the harsh conditions prompted its departure? Further south, the Hume's Yellow-browed Warbler was still at Portland, Dorset, though always elusive, to at least 12th and the Red-flanked Bluetail was near Caerphilly, Glamorgan to at least 13th.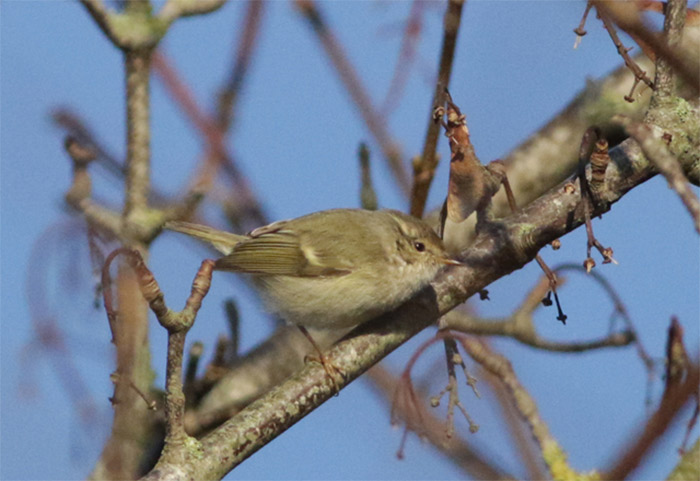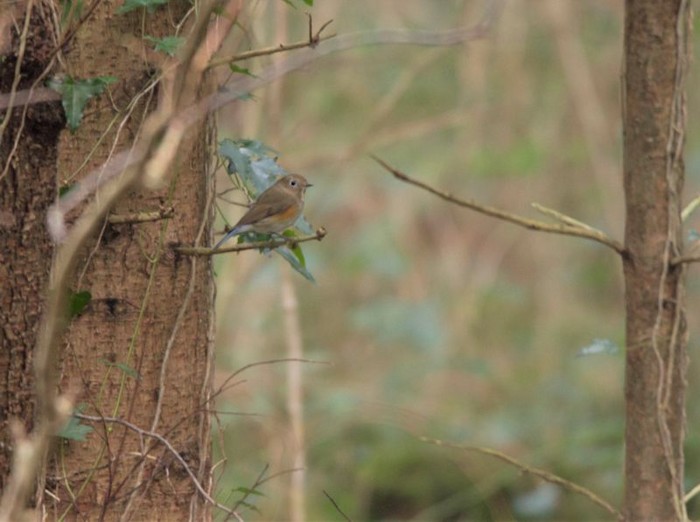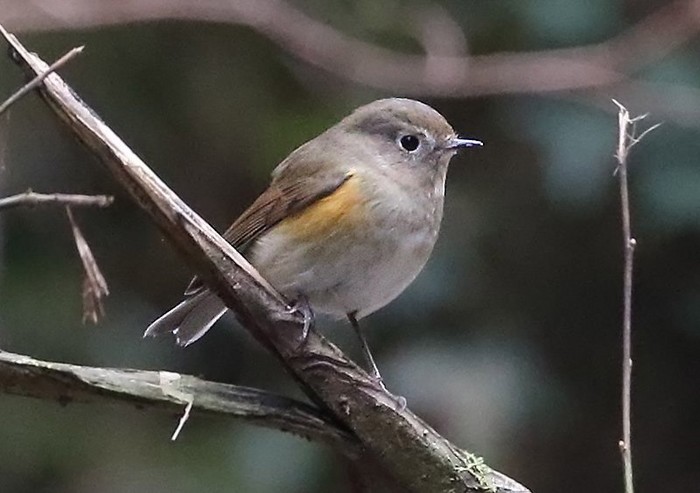 Non-passerines
The non-passerine line-up was a now-familiar one, with the highlights split still between England and the far north of Scotland. In the north, the wintering Killdeer remained at Sandwick, Mainland Shetland to at least 14th, the American Coot on North Uist, Western Isles to at least 12th, the adult male Northern Harrier on North Ronaldsay, Orkney to at least 11th and the Snowy Owl on Eday, also Orkney, to at least 11th as well.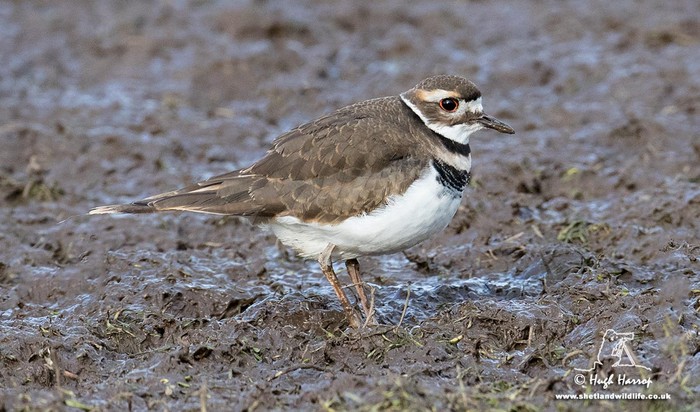 In England, the Pacific Diver was at East Chevington, Northumberland to at least 14th, with the Goswick Black Scoter, also Northumberland, to at least 10th. Further south, the juvenile Pallid Harrier remained around the Welwick and Kilnsea area, Yorkshire to at least 12th. Finally, in the Southwest, the adult Pacific Diver was off Mousehole, Cornwall on 10th, with the Hudsonian Whimbrel still just around the bay at Perrnauthnoe to at least 14th. As an aside, the Pallid Harrier reported recently on Orkney was apparently a Hen Harrier.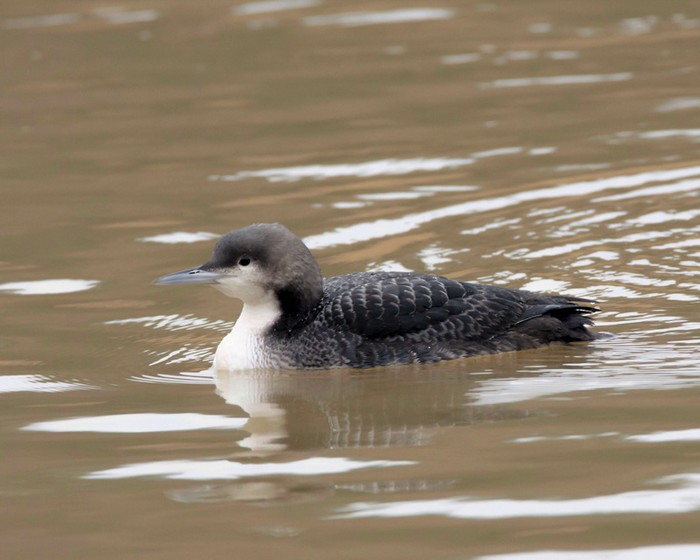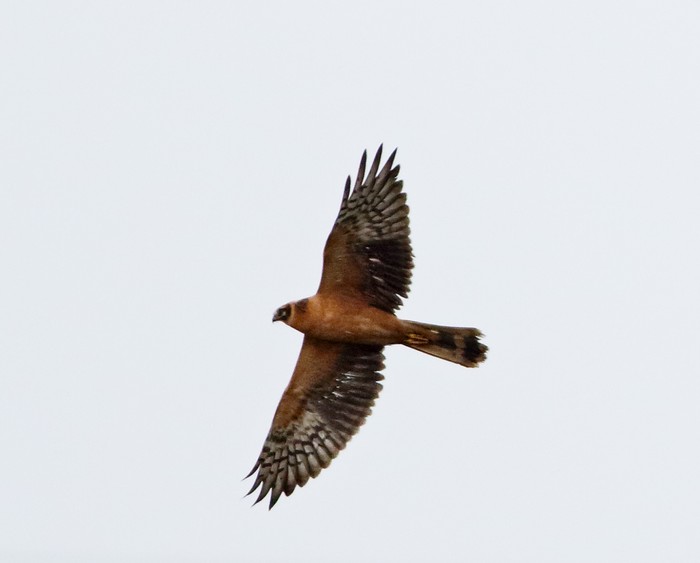 Further afield
European news was dominated by the continued presence of the first-winter Royal Tern still on Guernsey to at least 14th and showing few signs of wanting to depart. Hopes of an appearance on England's south coast look premature, at least for the moment. Better views of the bird this week revealed that it is ringed, an indication perhaps that it might be of Nearctic origin. With clarification apparently pending of the genetic relationships between African and American Royal Terns, the identity of this bird (and indeed the previous British and Irish records) might acquire particular significance. Other news included two more Black-throated Thrushes in Sweden and, in the Netherlands, Pine Bunting , Hume's Yellow-browed Warbler , Baikal Teal and Blyth's Pipit . Much further afield, an Allen's Gallinule was on Santiago, Cape Verdes.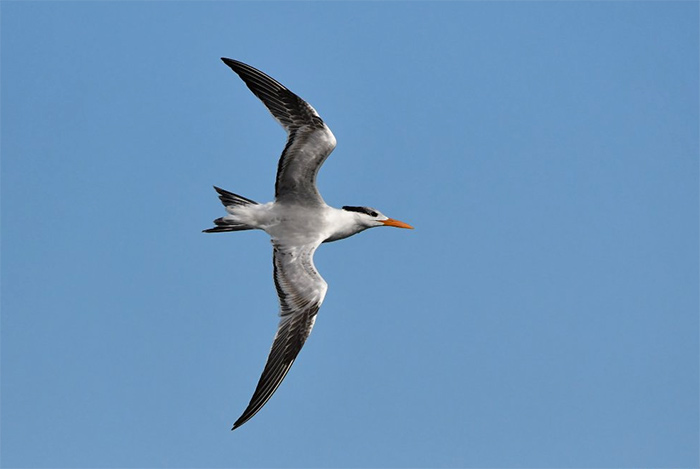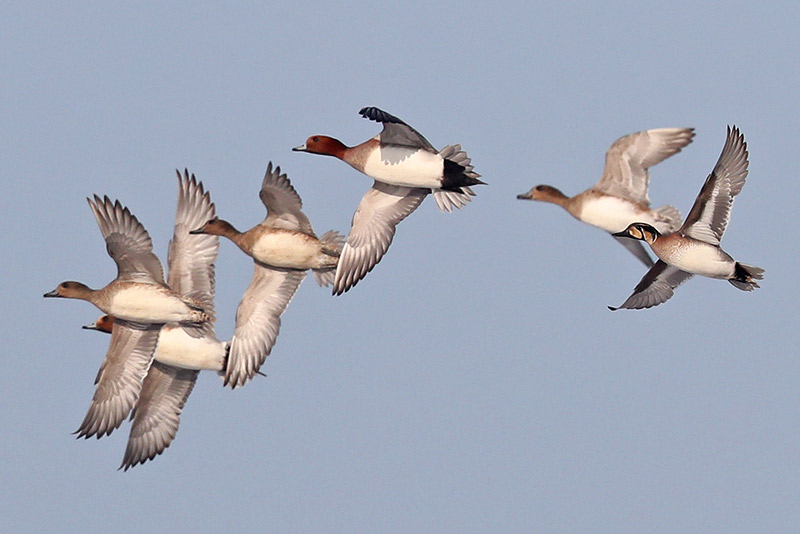 A White-billed Diver in Gosford Bay, Lothian on 8th and then again on 12th was a new bird, as was one near Cape Wrath, Highland on 12th, whilst others off North Ronaldsay, Orkney on 9th and 11th and South Ronaldsay, also Orkney, on 12th have been around for a little while already. The only other seabirds of note this week were a Little Auk off Arbroath, Angus and Burghead, Moray on 8th, a Grey Phalarope off Kilnsea, Yorkshire on 9th and a Pomarine Skua off Boulmer, Northumberland on 12th.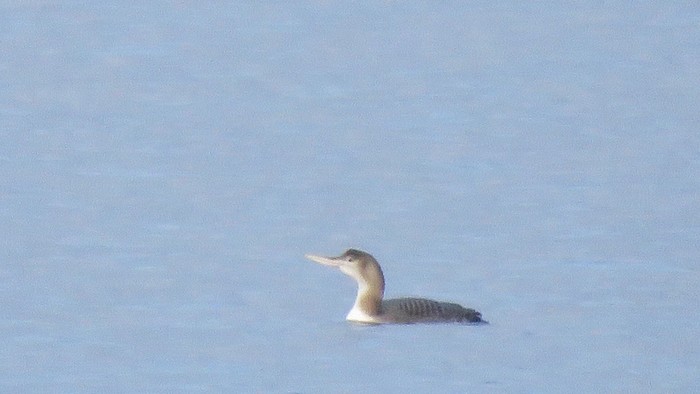 Lancashire was again the centre of rare goose activity this week, with the 'Todd's Canada Goose' at Nateby on 9th and Cockerham on 12th, the 'blue' Snow Goose at Nateby on 12th to 14th and the Red-breasted Goose at Pilling to at least 14th. In Scotland a 'white' Snow Goose was at Alness, Highland on 13th and 14th, a 'Richardson's Cackling Goose' on Islay, Argyll on 13th and a 'Todd's Canada' near Campbeltown, also Argyll, on 14th. On the opposite side of the country, 'Black Brants' were at Kilnsea/Easington, Yorkshire, West Mersea, Essex, Swalecliffe, Kent and Wells, Norfolk, whilst in Ireland a Nearctic bird was at Castlegregory, Kerry on 12th.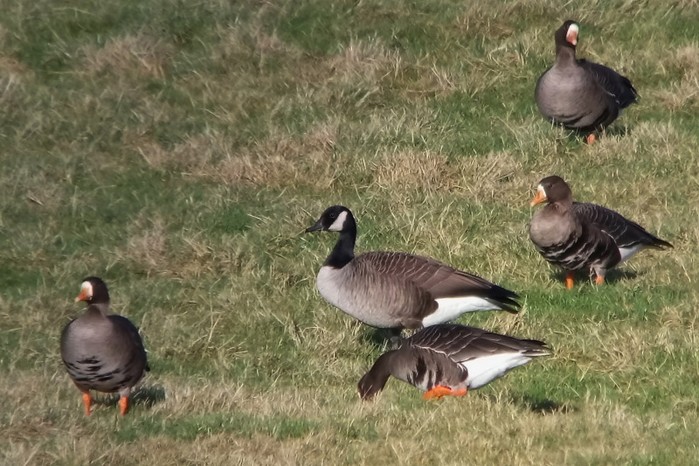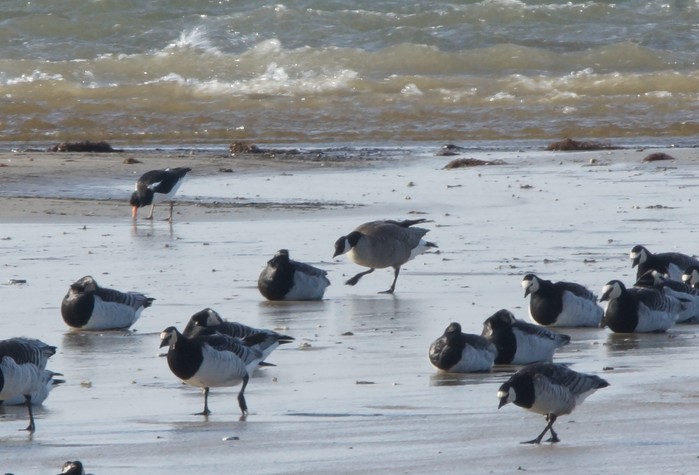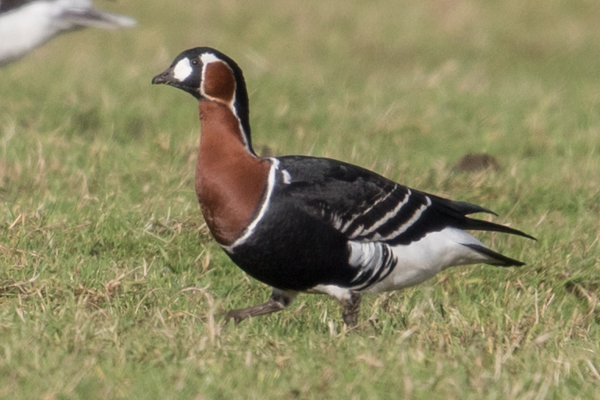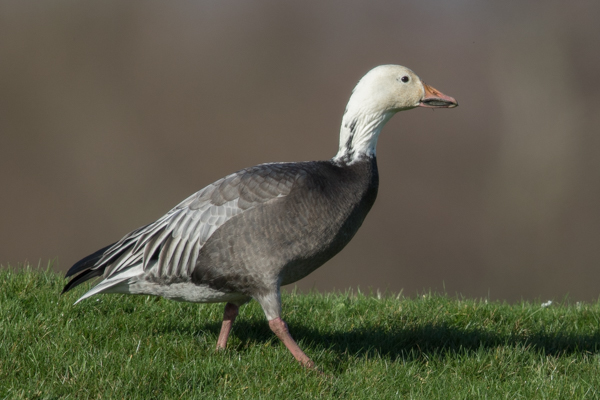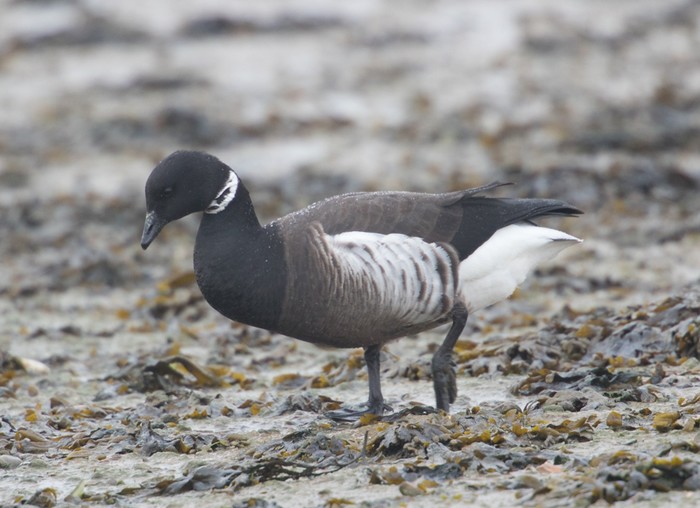 Turning to diving ducks, the drake Hooded Merganser was at Lochwinnoch, Clyde to at least 14th, with the Lesser Scaup at Dozmary Pool, Cornwall and the Ferruginous Ducks at Blashford Lakes, Hampshire and Washington, Durham both still present also. Ring-necked Duck reports were fewer this week, with records from just Lough Clubir, Cork, Pitlochry, Perth and Kinross, Dungeness, Kent, Milton Loch and Carlingwark Loch, both Dumfries and Galloway, Union Hall, Cork and Paxton Pits, Cambridgeshire.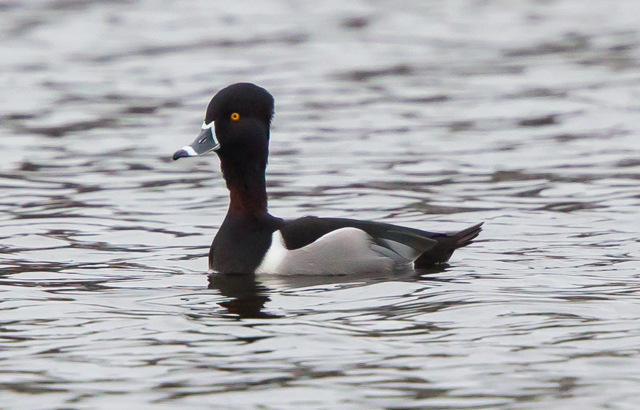 As for dabblers, American Wigeon drakes were at Collessie, Fife, Drumpellier Country Park, Clyde, Kingsmill Lake, Cornwall, Tain, Clachnaharry and Portmahomack, all Highland, St. Budeaux, Devon, Gann Estuary, Pembrokeshire and Exminster, Devon with drake Green-winged Teals at Ollaberry, Mainland Shetland, Loch Flemington and Portmahomack, both Highland, Tiree, Argyll, Timoleague, Cork, Caerlaverock, Dumfries and Galloway and the Hayle Estuary, Cornwall. Numbers of both these dabbling ducks are down on recent weeks. Is it just lack of reporting or are some birds now on the move?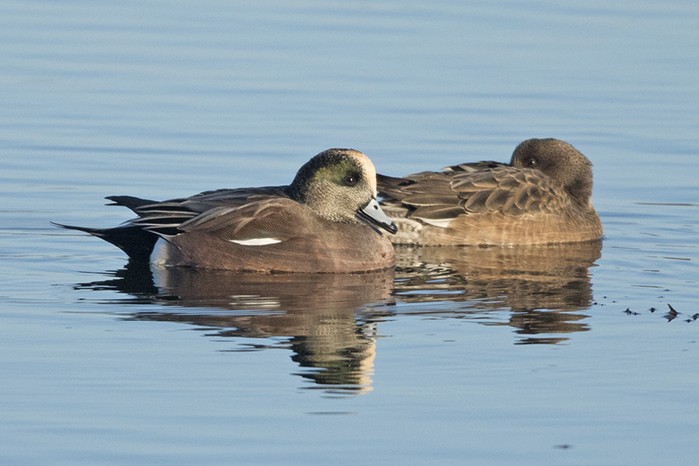 A female King Eider off Castlegregory, Kerry on 12th was the best seaduck. The Surf Scoter line-up was a pretty familiar one, with birds noted at Quanterness, Mainland Orkney (four), Old Colwyn, Conwy, Burry Holms, Glamorgan, Musselburgh/Gosford/Aberlady (two), all Lothian, Largo Bay, Fife, Rhossili Bay, Glamorgan and Murvagh, Donegal.
Herons, egrets, crakes etc.
Cattle Egret flocks continued to roam the Southwest and southern Ireland. This week's largest groups included eleven at Ruan Lanihorne, Cornwall, ten at Tamerton Foliot, Devon, nine at Crosshaven, Cork and Weymouth, Dorset, eight at Plymouth, Devon, seven at Langton Herring, Dorset, six at Southport, Lancashire, Newquay, Cornwall and Teigngrace, Devon and five at Colyton, Devon, Malltraeth, Anglesey, Buckland Ripers, Dorset and St. Clement, Cornwall. Three were at Falmouth and Kingsmill Lake, both Cornwall, Woodborough, Wiltshire, Frampton, Gloucestershire, Warleigh Point, Devon and Dorchester and Portesham, both Dorset. These flocks alone account for over a hundred birds and there were plenty of pairs and singles besides.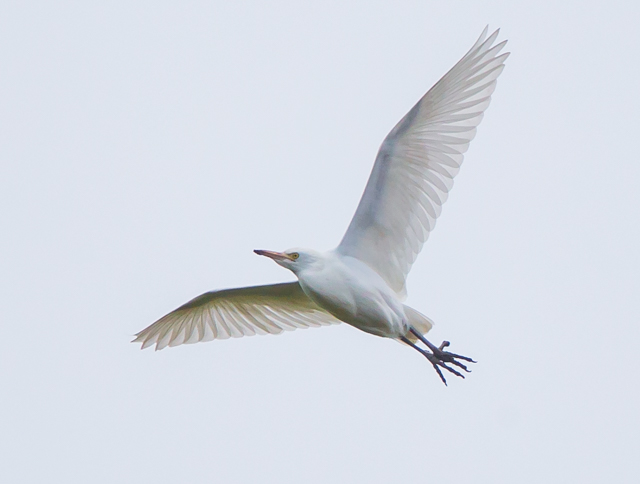 The only Glossy Ibises reported this week were at the traditional sites of Loch of Strathbeg, Aberdeenshire, Ely, Cambridgeshire and Ham Wall, Somerset (two).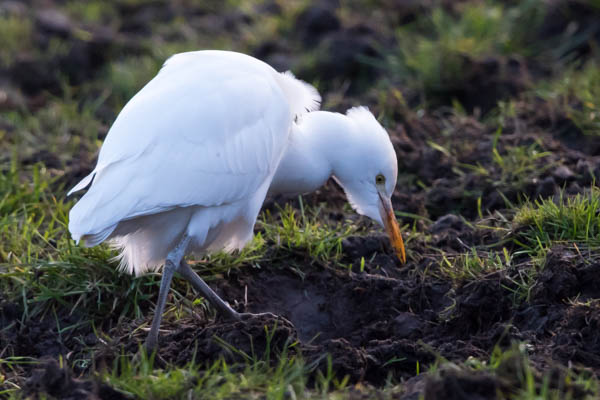 The two adult male Rough-legged Buzzards at Haddiscoe, Norfolk and Thorney, Cambridgeshire were both noted again this week, the former to at least 9th and the latter on 14th.
The only notable wader was the resident Lesser Yellowlegs in Poole Harbour, Dorset.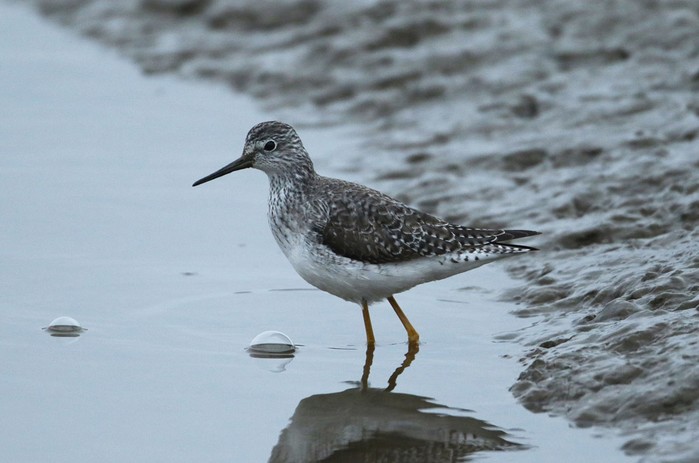 The adult Bonaparte's Gulls around the Exe Estuary, Devon and at Gourock, Clyde and another (also an adult) at Cork City, Cork on 12th to 14th were the rarest gulls but larid news continued to be dominated by white-wingers, particularly Glaucous Gulls. There was still no sign of the birds from the recent influx fading away, indeed there was a noticeable increase this week in single-site counts. These included five at Farnham Gravel Pits, Yorkshire, the Butt of Lewis, Western Isles and Ballyferriter, Kerry, four at Winterton, Norfolk and Rufforth and Knaresborough, both Yorkshire, and three at Newark, Nottinghamshire. Elsewhere reports remained widespread.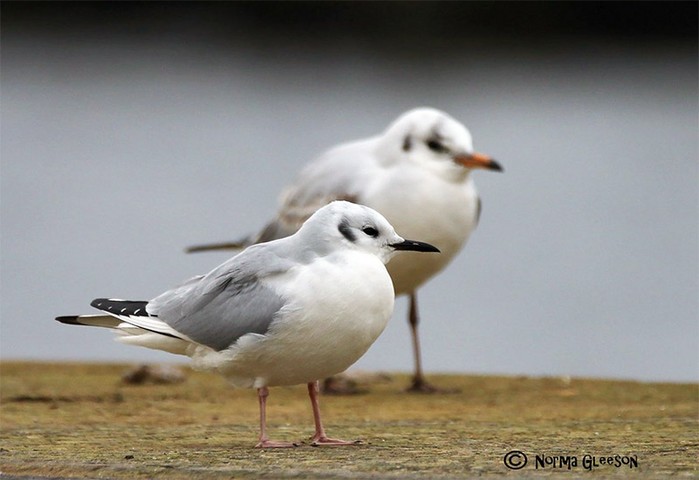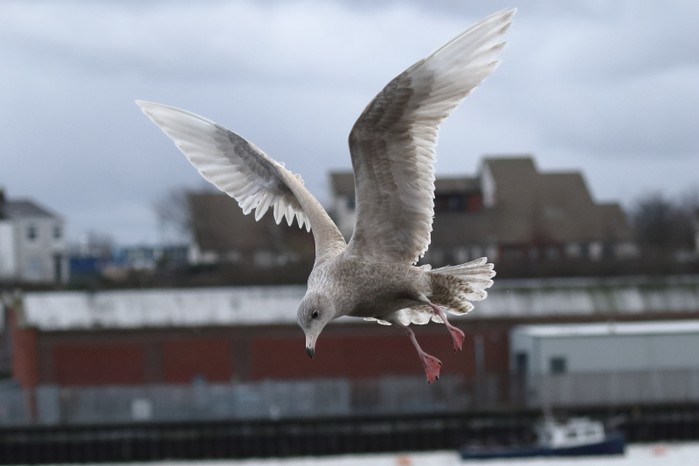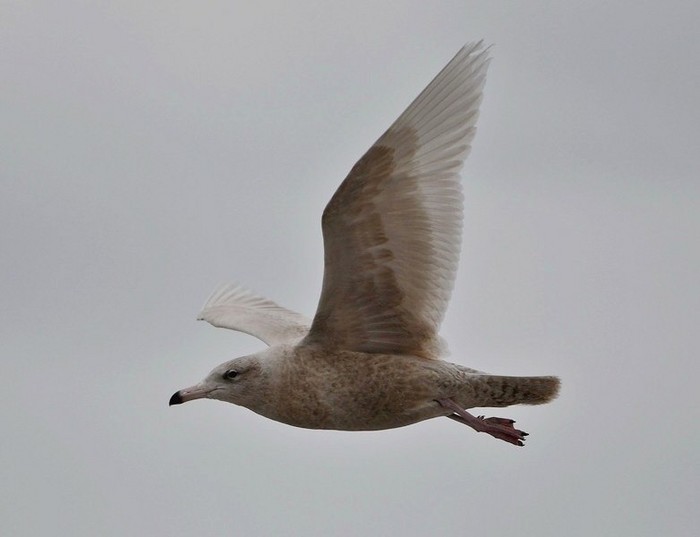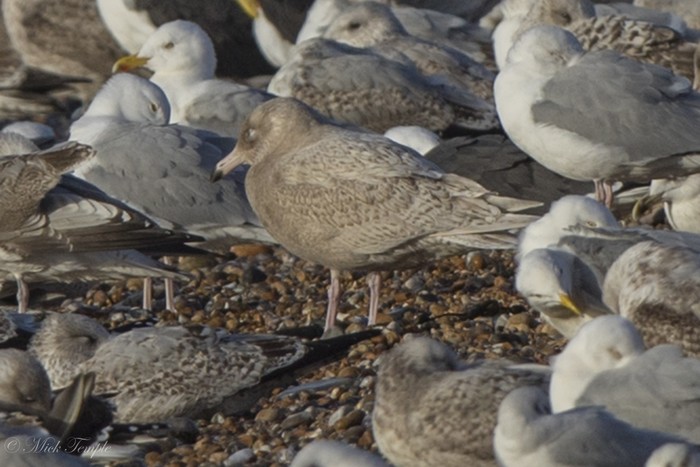 Iceland Gulls also produced the best single-site counts of the winter so far, with eight at the Butt of Lewis, Western Isles and Sligo, County Sligo, six at Rosslare Strand, Wexford, Lerwick, Shetland and Loch Kishorn, Highland, five at Stornoway, Western Isles and four at Lossiemouth, Moray. Five 'Kumlien's Gulls' were noted - at South Uist, Western Isles, Helvick Head, Waterford, Ormsary, Argyll, Mousehole, Cornwall and Stornoway, Western Isles.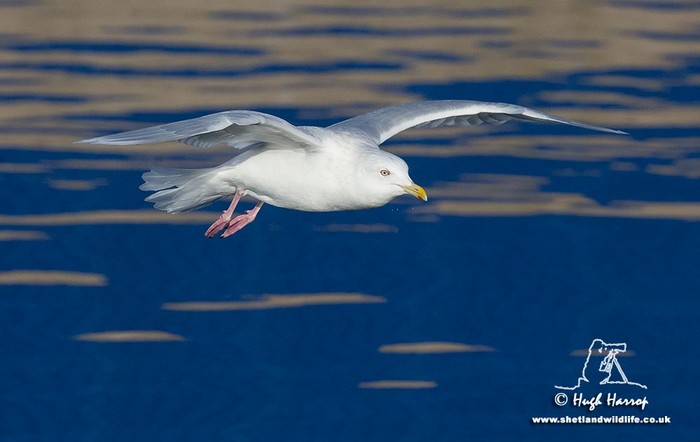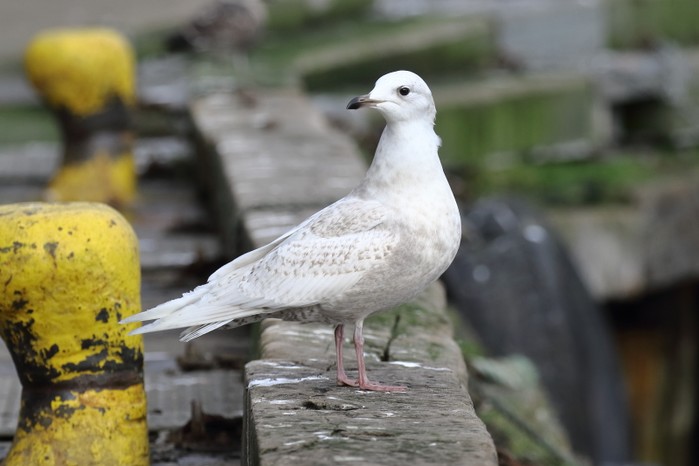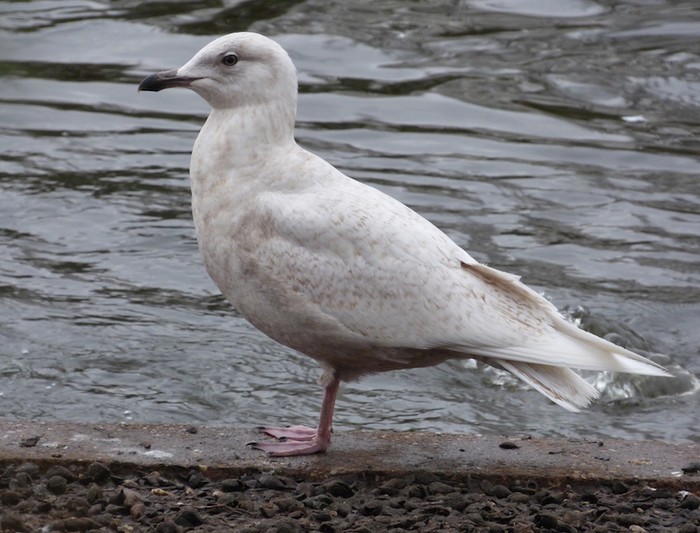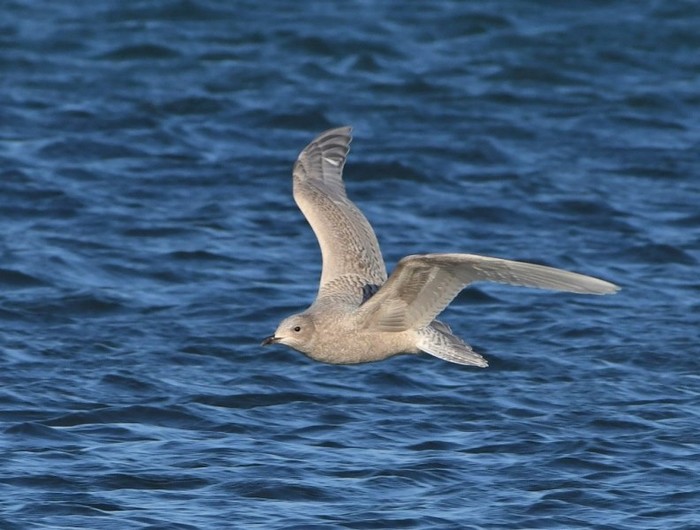 Ring-billed Gulls now seem set in their ways. In England birds were still at the Hayle Estuary, Cornwall, Chew Valley Lake, Somerset and Blashford Lakes, Hampshire with, in Wales, one still at Lyys-y-fran Reservoir, Pembrokeshire and, in Scotland, one still at Motherwell, Clyde. Another ten at least were noted in Ireland. Somewhat bizarrely, the bird at Lambeth, London last week is now reported to have been a hoax (!)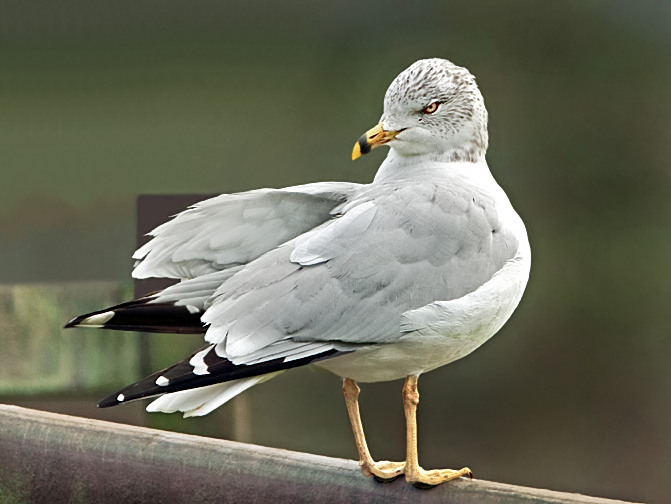 Also in Ireland, the Forster's Tern was at Salthill, Galway on 10th.
Although not a major rarity under normal circumstances, the discovery of a wintering Bluethroat at Willow Tree Fen, near Spalding, Lincolnshire on 10th was verging on headline news. This is a remarkable winter find and begs the question of its origin and subspecies. The nearest wintering Bluethroats are birds of the subspecies cyanecula and namnetum ('White-spotted') in southernmost France and Spain but this bird seems to show quite a lot of orange in the throat. Could it therefore be a wintering nominate svecica ('Red-spotted') which arrived last autumn and has only just surfaced? Or could it even be of Russian origin and therefore be of the subspecies volgae or pallidogularis? Whatever its origin, it was still present to at least 14th and, judging by the quality of the online images, showing very well.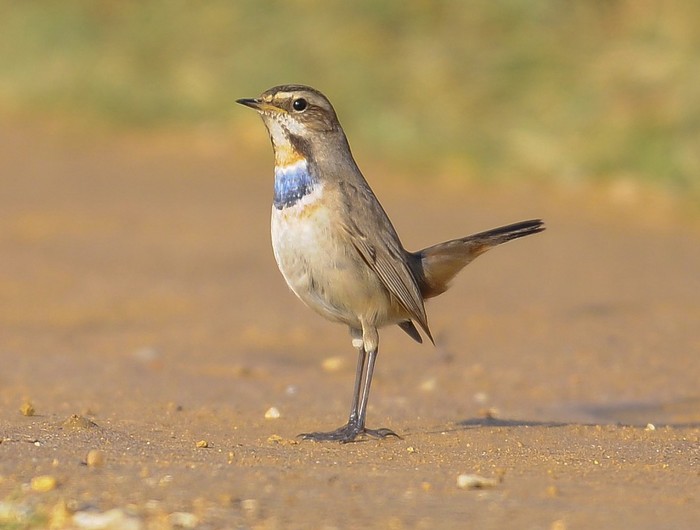 Also new this week were first one then two Coues's Arctic Redpolls at Hamilton, Clyde, finally confirmed on 14th. The rest of the passerines had a much more familiar feel, however - the Desert Wheatear at Thurlestone, Devon to at least 14th, the Little Buntings at Axminster, Devon to at least 12th, Ports Down, Hampshire to at least 9th, Great Barford, Bedfordshire to at least 14th and Polgigga, Cornwall to at least 13th, the two Richard's Pipits at Abbotsbury, Dorset to at least 13th and the single at Arlingham, Gloucestershire to at least 14th, the Rose-coloured Starlings at Crawley, Sussex to at least 14th and Dorchester, Dorset to at least 13th and the Serin at Newhaven, Sussex to at least 13th.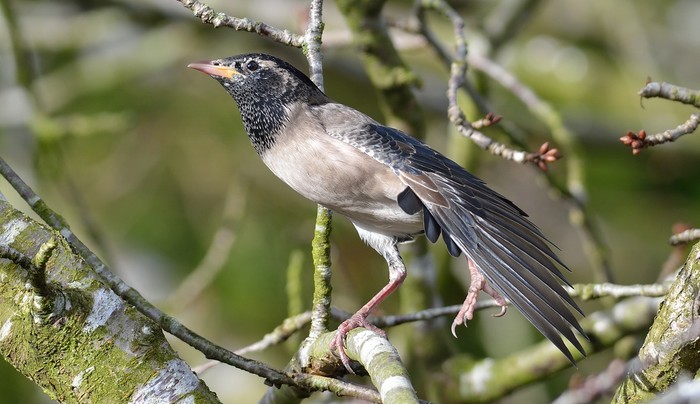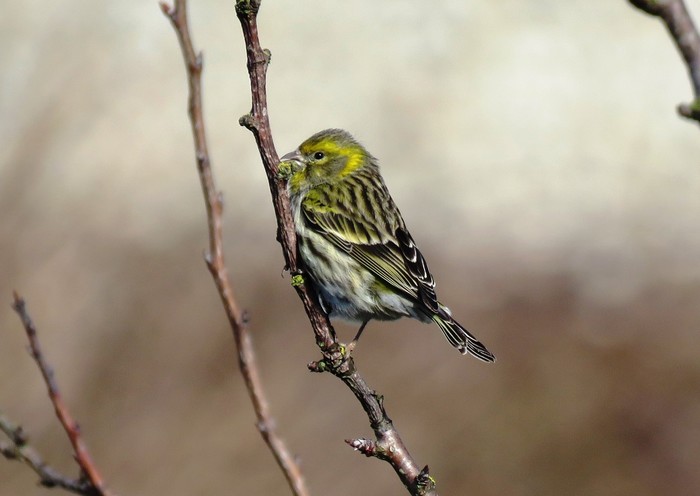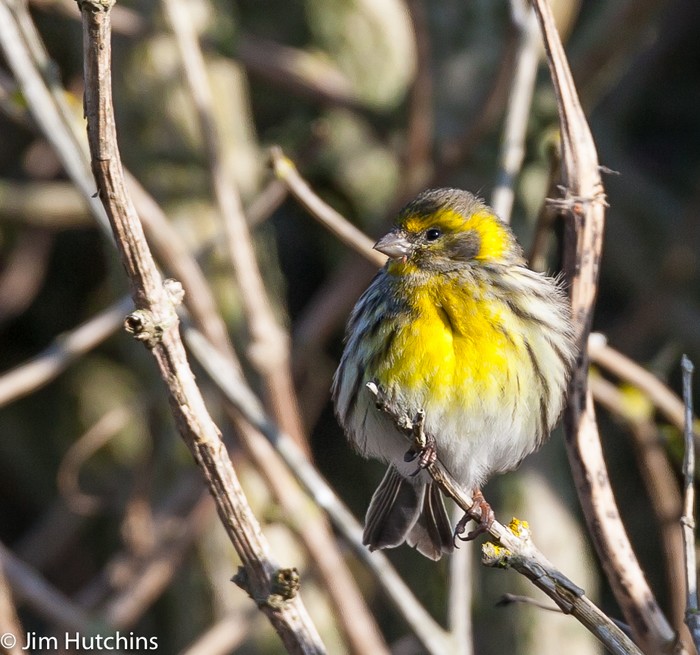 Around nine Yellow-browed Warblers were reported in the Southwest, again a lower number than of late. Elsewhere, the Kinver, Staffordshire bird was still there to at least 13th whilst, in Ireland, the bird at Dungarvan, Waterford was there to at least 9th and a new bird was at Rochestown, Cork on 11th.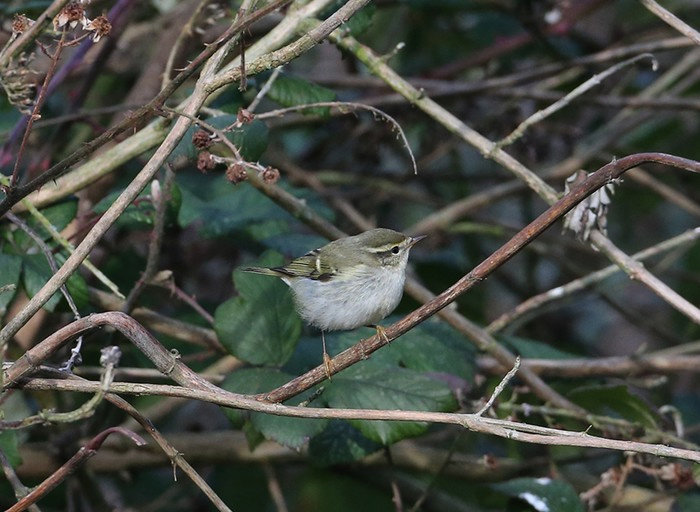 Shorelark flocks included 32 at Holkham Bay and 25 at Ttchwell, both Norfolk, 21 at Tyninghame, Lothian and 21 at Donna Nook, Lincolnshire. Around seventeen Great Grey Shrikes were noted, mostly singles at traditional locations in the south of England but three were in Ashdown Forest, Sussex. Just two were in Scotland - in Forth and Lothian.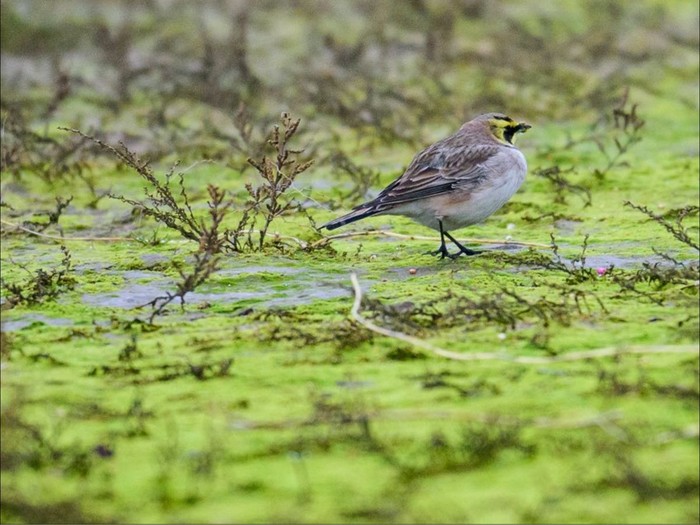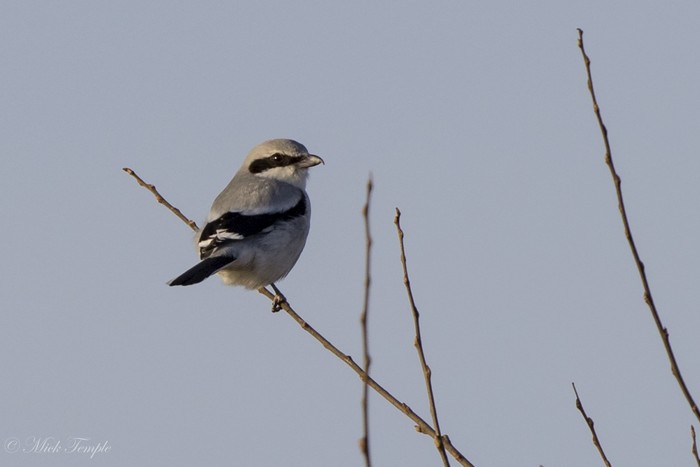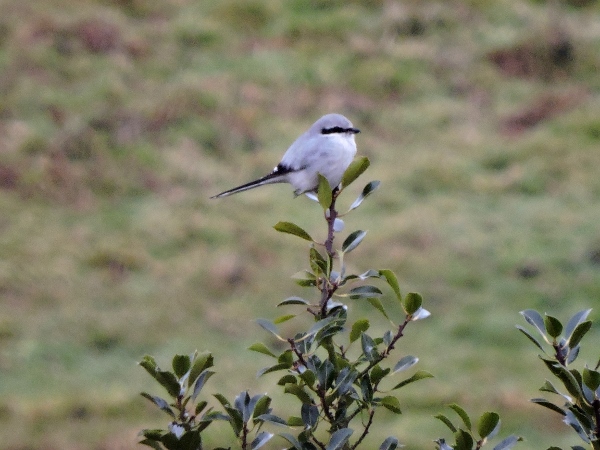 Waxwings were still widespread throughout the country apart from the Southwest. 100 were in Hamilton, Clyde but all the other three-figure flocks were in Yorkshire and the Midlands - 230 in Cudworth, 150 in Ardsley, 115 in Birdwell and 100 in Rodley, all Yorkshire, 150 in Leicester, Leicestershire, 130 in Brimington, Derbyshire, 130 in Sutton Coldfield, West Midlands, 124 in Oswestry, Shropshire and 100 in Mansfield, Nottinghamshire.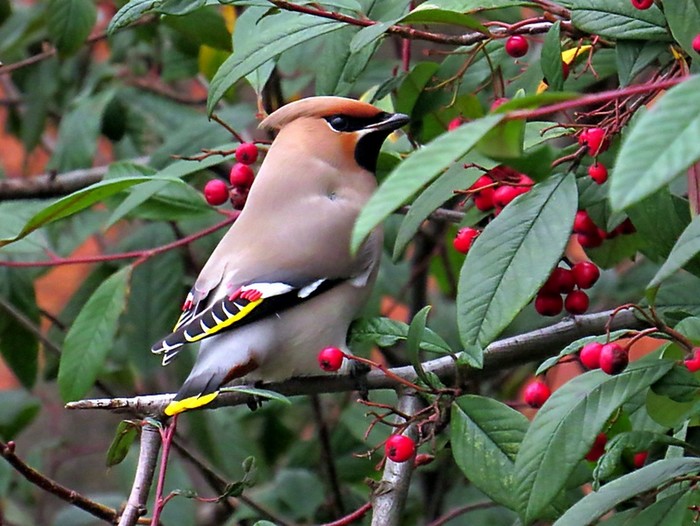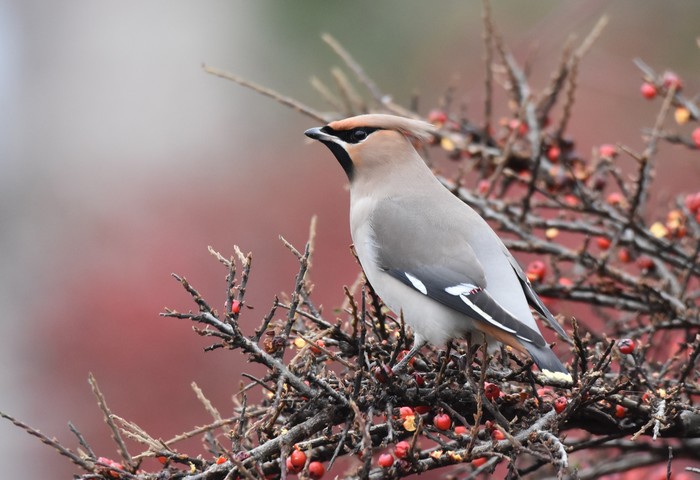 Looking ahead, the bitter winter weather seems to be finally over, with winds swinging into the south and southwest and temperatures rising rapidly towards double-figures. This will no doubt come as a relief to early breeders but what it means for rare birds is harder to guess. Perhaps some of the winter's long stayers will start to fade away whilst, in terms of new birds, it is perhaps the gulls which represent the best target. Northward movements of Lesser Black-backed Gulls are already underway and may bring other gulls with them whilst, in the far west, we are on the cusp of the best period for white-winged gulls, Thayer's Gull and perhaps something rarer still.
Andy Stoddart
15 February 2017
Share this story
Tweet


Many thanks to all contributors for their photos and videos this week.
Gill O'Neil, Stew Graham, Mike King, Martin Cade, Tim Young, James Packer, Hugh Harrop, John Hewitt, Jason Friend, René van Rossum, Neil Maciver, Dermot Breen, Paul Ellis, Steve Percival, Paul Ellis, Sean Nixon, Peter Garrity, Chris Upson, Jim Mountain, Jonathan Mercer, Norma Gleeson, Alan Jack, John Kemp, Mick Temple, Neil Duggan, Jeff Hazell, John Nadin, John Pringle, Cavid Carr, Dean Eades, John Saunders, Ian Bollen, Zac Hinchcliffe, Robert Eade, Tess Wright, Jim Hutchins, Steve Hopper, Ted Smith, Brian Hill, Ian Ballam, Lukasz Pulawski,