Weekly birding round-up: 13-19 Jul 2016
The week at a glance
Terek Sandpiper in Dublin
Black Stork in Sussex
Collared Pratincole still in Somerset
American White-winged Scoter still in Aberdeenshire
Hudsonian Whimbrel still in Cornwall
Dalmatian Pelican still in Cornwall
The week began with a continuation of the previous week's westerly flow. It wasn't cold but conditions were cloudy and showery for many. From 17th an anticyclone pushed up from the south, bringing hot continental air and in the clearing skies temperatures began to rise. By 18th the country was experiencing a mini-heatwave with the mercury reaching 34 degrees in Oxfordshire on 19th.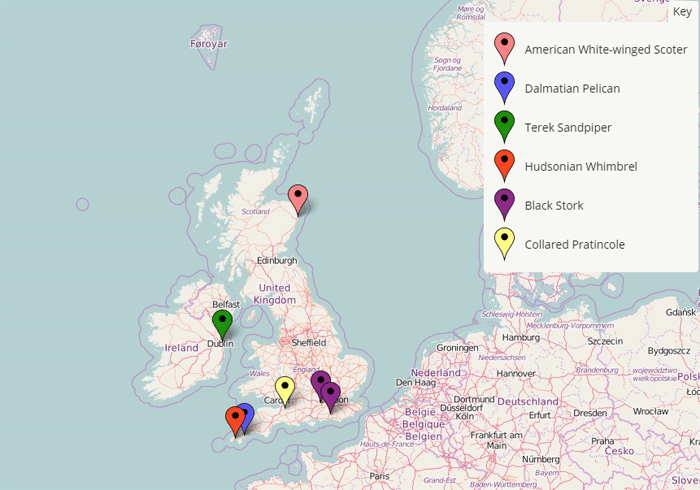 Terek Sandpiper
The best new discovery of the week was a Terek Sandpiper at North Bull Island, Dublin 16th, as so often with Redshanks. Unfortunately there was no sign of it next day. Although there are over 80 British records, this is a rare bird indeed for Ireland – only the eighth – but it is the third for County Dublin. The two previous records here are both recent – on the Swords Estuary on 9th July 2009 and on the Rogerstown Estuary on 21st to 25th June 2010. July records are fairly typical for this species though May and June are the best months. Interestingly, records of Terek Sandpiper are holding steady at around two or three per year, with no sign of the steady decline of other eastern waders such as Marsh and Broad-billed Sandpipers.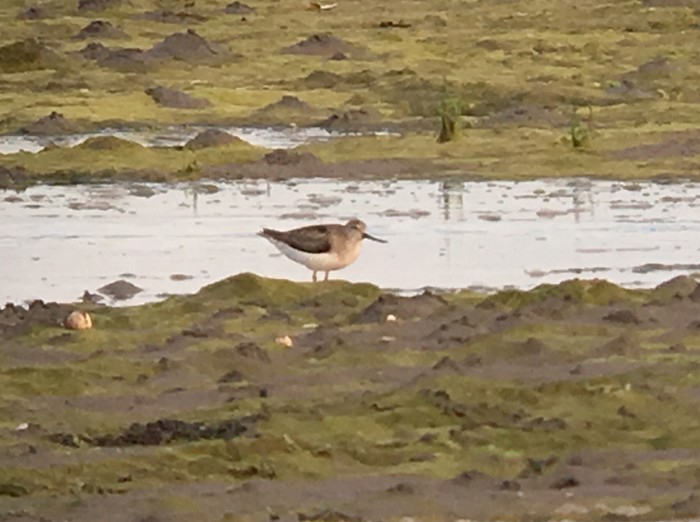 Black Stork
Not unexpected given the date and the weather was a Black Stork in Sussex, first seen flying south over Knepp Castle Estate near West Grinstead, Sussex in the early afternoon of 14th and then on the ground briefly at Pulborough Brooks mid-afternoon. What was doubtless the same bird was then seen over West Minley, Hampshire on 16th. This species is an increasingly regular vagrant and is now a standard feature of the British summer. Formerly a significant rarity, it has been on the rise since 2006 with between ten and twenty noted in some years, the increase presumably linked to changing fortunes on the continent.
Collared Pratincole
The other headline birds were lingerers, the Collared Pratincole at Ham Wall, Somerset just making it into the new week on 13th but with no sign thereafter.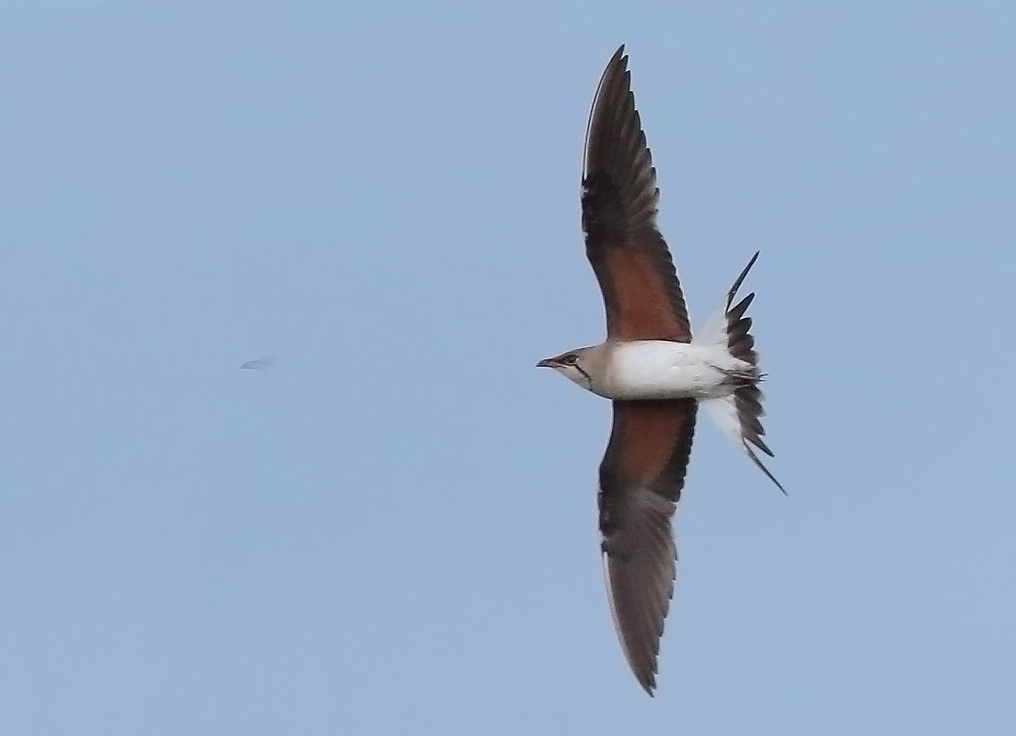 American White-winged Scoter
In Aberdeenshire the summering drake American White-winged Scoter was still off Murcar all week whilst in Cornwall the Dalmatian Pelican remained on the River Lynher at Wacker Quay on 13th before relocating to Ruan Lanihorne (on the Fal Estuary) on 15th and 16th, visiting its earlier haunt of Restronguet Creek on 17th before arriving back at Ruan Lanihorne later the same day. This bird must know the somewhat complex geography of south-east Cornwall quite well by now. It presumably finds it quite to its liking too for it shows no sign of wanting to depart. For anyone yet to see it, could it now be worth waiting until the inevitable trip to the Southwest later in the autumn?
Hudsonian Whimbrel
Just down the road, and perhaps in the same category, the Hudsonian Whimbrel was still at Perranuthnoe, Cornwall to at least 16th. The experience of transatlantic vagrancy has clearly confused this bird completely, turning it from a long distance migrant into a Cornish near-resident.
Further a-field
In 'Euronews' the most eye-catching record (and in life probably the most eye-catching bird) was a gorgeous Masked Shrike on Heligoland, Germany. After years of being an almost unattainable rarity in north-west Europe, it has appeared several times in recent years though rarely in an adult-type plumage. It represents another 'feather in the cap' for this truly blessed vagrant trap (and a first for Germany). Heligoland was of course owned by Britain from 1814, and giving it up in the 1890 Heligoland-Zanzibar Treaty (basically swapping it for some fragments of East Africa) must count as a significant foreign policy 'faux pas', at least from a birding perspective.
The other European headline-grabber of the week was a Black-browed Albatross at the Hornøya seabird cliffs off Vardo, Finnmark, Norway on 13th. This becomes the second Southern Oceans seabird to reach Norway's far North-east, following in the footsteps of the famous apparent Soft-plumaged Petrel off Nesseby on 6th June 2009. Nearer home, Holland's tenth Franklin's Gull was at Broekhuizen, Limburg on 14th while this week has seen an interesting run of Ruddy Shelduck sightings in Finland…..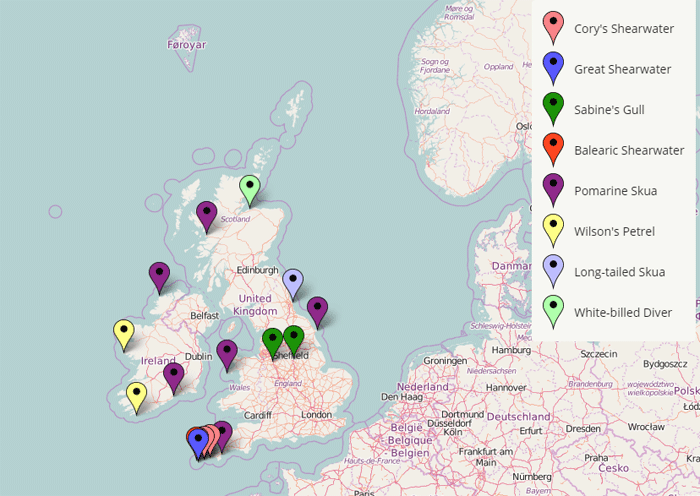 As expected, the week brought some more Wilson's Petrels - two at sea west of Slyne Head, Galway on 13th and three at sea off Cape Clear, Cork on 17th. Also seen on the latter trip were a Great Shearwater, three Pomarine Skuas and a Long-tailed Skua .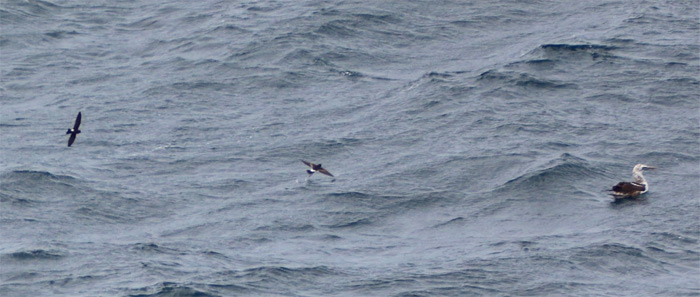 A Great Shearwater was also off St. Martin's, Isles of Scilly on 14th with two Cory's Shearwaters there too (and another off the 'Scillonian' the day before) with another Great off a Scilly pelagic on 18th. Surprisingly, only a few Balearic Shearwaters were reported – off Bardsey, Gwynedd on 17th, off St. Martin's, Isles of Scilly on 18th, off a Scilly pelagic the same day and then six off Bryher, also Isles of Scilly on 19th.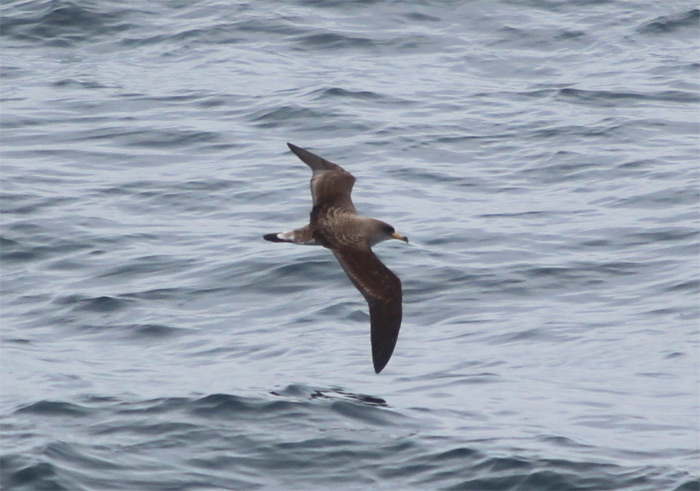 The week's other Pomarine Skuas were mainly in the west – off Bloody Foreland, Donegal on 13th, Helvick Head, Waterford on 15th, Falmouth, Cornwall on 16th and Arisaig, Highland on 17th. In the North Sea, one was off Flamborough Head, Yorkshire on 16th with an adult Long-tailed Skua off Whitburn, Durham the same day.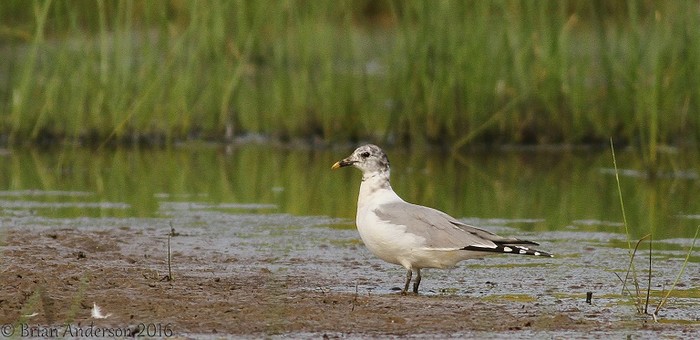 Much more unusual was an inland Sabine's Gull showing well all week at Carr Vale, Derbyshire. Completing the seabirds was the second-summer White-billed Diver still off Burghead Bay, Moray to at least 16th.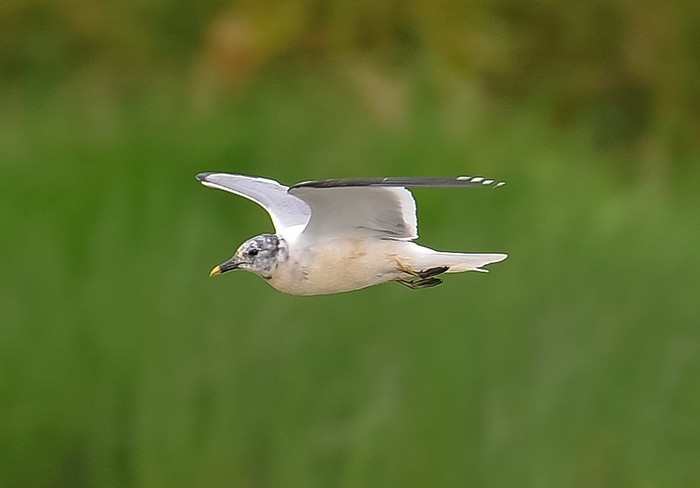 The seaduck flock off Murcar, Aberdeenshire contained up to four Surf Scoters this week whilst the temporarily missing drake at Musselburgh, Lothian made a reappearance on 18th and 19th. In County Durham the drake Ferruginous Duck of unknown origin remained at Washington.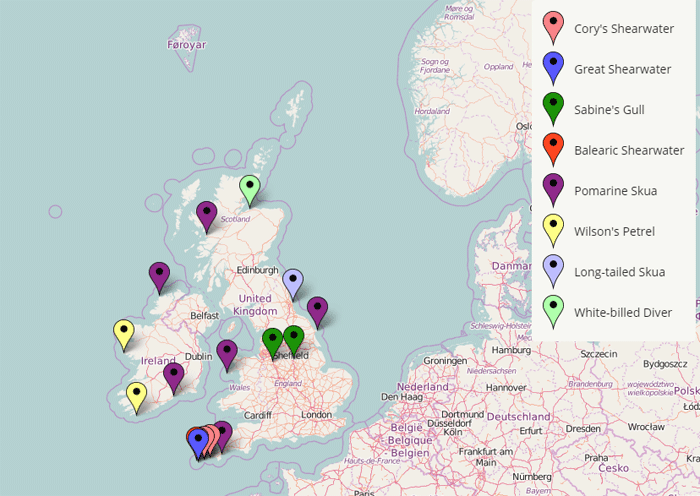 The long-staying male Little Bittern was still at Old Moor, Yorkshire to 19th and at least one male remained at Ham Wall, Somerset to 19th also.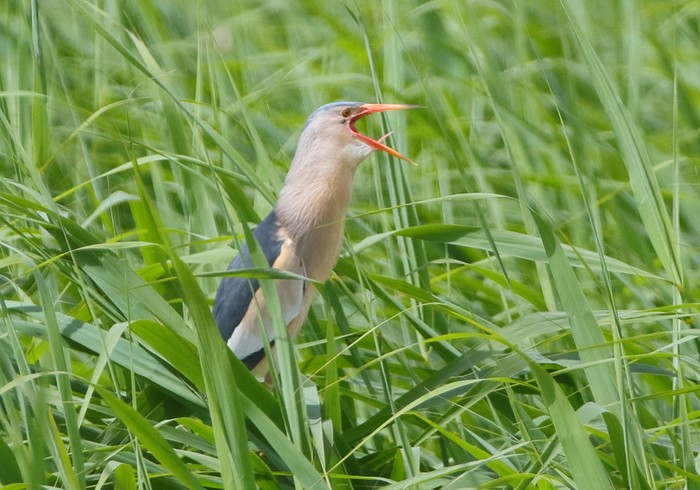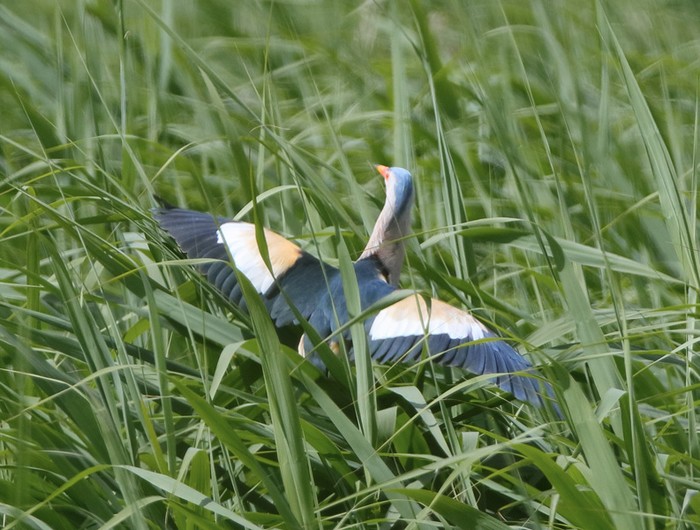 Away from the south (where an astonishing eleven were at Ham Wall, Somerset!), the Great White Egret tally featured two at Wilington Gravel pits, Derbyshire to 19th and singles at Swillington Ings, Yorkshire on 13th, Druridge, Northumberland on 14th, Rutland Water, Leicestershire on 16th and Conwy RSPB, Conwy on 18th and 19th. Over in Ireland, the Cattle Egret was still at Tacumshin, Wexford at the end of the week.
Up to two Glossy Ibises were at Ham Wall/Shapwick Heath, Somerset to 19th, with singles at Potteric Carr, Yorkshire to 15th, Marshside, Lancashire to at least 14th, Cliffe, Kent to 18th and Ballycastle, Antrim on 16th.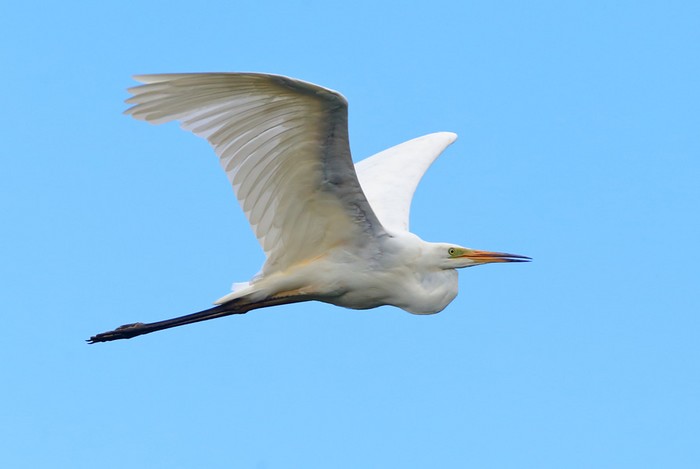 White Storks were more in evidence this week with singles at Rishworth Moor, on the Greater Manchester/Yorkshire border, on 13th, Throckmorton, Worcestershire on 16th to 18th, Newent, Gloucestershire on 16th, over Thorne Moors, Yorkshire on 18th and near Winchester, Hampshire on 19th.
Large Spoonbill counts included 22 at Havergate, Suffolk on 13th and 18 at Cley and Burnham Deepdale, both Norfolk, on 18th. In Ireland one was at Tacumshin, Wexford on 16th.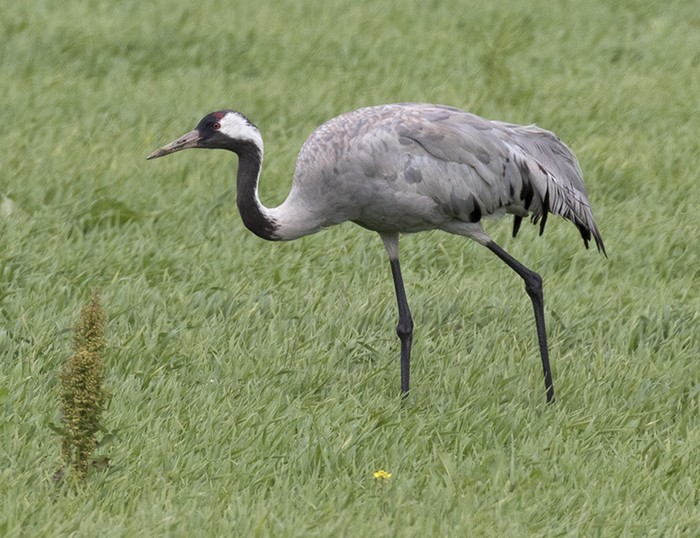 Finally, the two far-flung Common Cranes remained in situ - on Benbecula, Western Isles to at least 16th and at Fleck, Mainland Shetland to at least 17th.
The only scarce raptors of note were single Honey-buzzards over Inverness, Highland on 14th, Hatfield Moors, Yorkshire on 17th and Samphire Hoe, Kent and Dorchester, Dorset on 18th.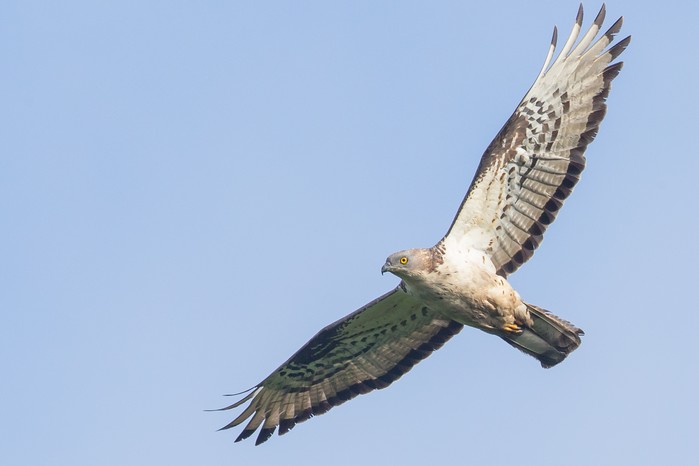 There was, surprisingly, again relatively little wader action this week, the best new finds being Pectoral Sandpipers at Flamborough Head, Yorkshire on 13th and 14th and (the same bird?) at West Ashby, Lincolnshire on 16th to 18th. Single Temminck's Stints were at Low Newton-by-the-Sea, Northumberland on 13th and Sandwich Bay, Kent on 17th. The Red-necked Phalarope was still at Grindon Lough, Northumberland to at least 17th and three were together on North Ronaldsay, Orkney on 17th with four there by 19th.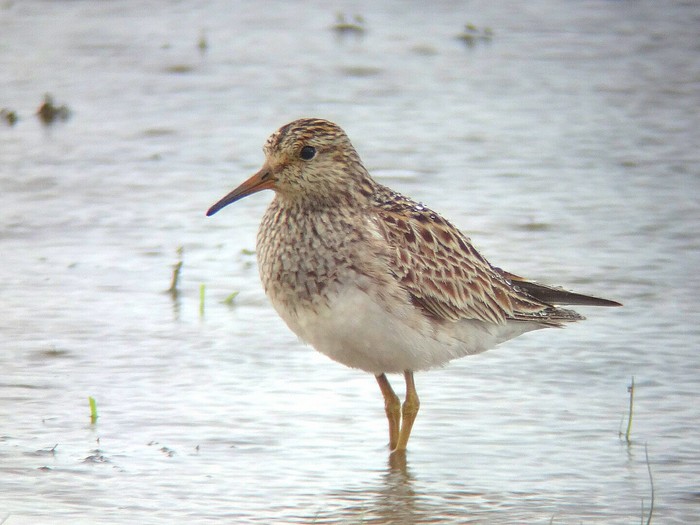 The adult Bonaparte's Gull was again at Oare Marshes, Faversham, Kent on and off to 18th whilst the first-summer remained at Ashington, Northumberland to 19th.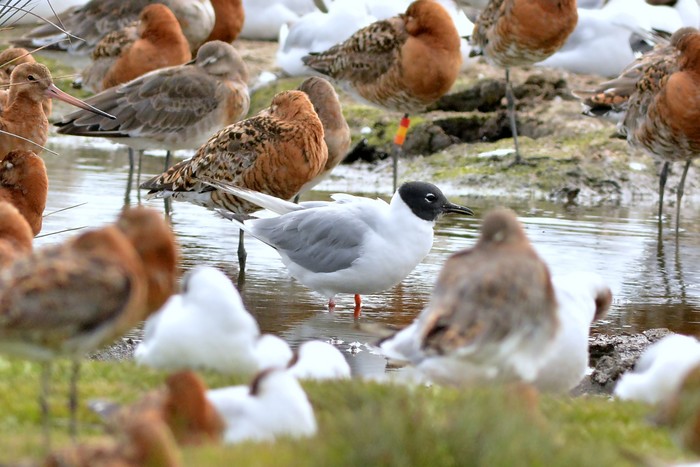 The traditional summer Caspian Gull influx featured up to three during the week at Stanwick Gravel Pits, Northamptonshire and singles at Grafham Water, Cambridgeshire on 13th, Albert Village Lake, Leicestershire and Hatfield Moors, Yorkshire on 14th, Rutland Water, Leicestershire on 15th and 19th and Daventry Reservoir, Northamptonshire on 18th.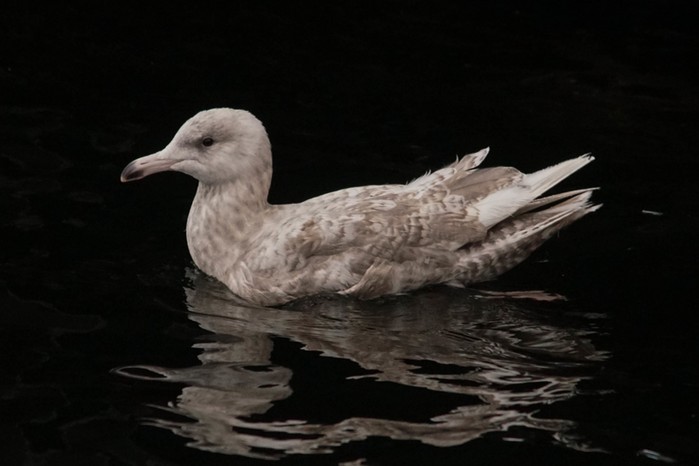 In the west, a Ring-billed Gull was at Lurgangreen, County Louth on 16th, summering young Glaucous Gulls at Ullapool, Highland on 13th and Dundalk, Louth on 15th and Iceland Gulls still at Cork, County Cork on 13th and on Tiree, Argyll on 18th.
Away from Northumberland, single Roseate Terns were at Kilnsea, Yorkshire and Christchurch Harbour, Dorset, St. Mary's, Isles of Scilly and Port Seton, Lothian on 13th, Blackhall Rocks and Whitburn, both Durham, on 16th and Ryhope, also Durham, on 7th.
Near-passerines and Passerines
There were just a few passerine/near-passerine highlights this week. The first was a Bee-eater over Wrentham, Suffolk on 14th, followed by a Hoopoe at Ringstead Bay, Dorset on 15th, a Woodchat Shrike at St. Osyth, Essex on 16th, a most unusual mid-summer Red-rumped Swallow at Burgh-le-Marsh, Lincolnshire 16th and two Dorset Serins on 17th, one at Durlston and the other, inevitably, at Portland.
Looking ahead, the weather forecast promises an abrupt return to an Atlantic airflow and more normal temperatures, in other words a traditional changeable British summer. Although juvenile Wheatears and Willow Warblers are already starting to appear, it's too early for a rare passerine so it's still time to focus on the traditional July trio of seabirds, waders and terns. Fea's Petrel, Lesser Crested Tern and Red-necked Stint then?
Andy Stoddart
20 July 2016
Many thanks to all contributors for the photos and videos this week.
Gerard Murray, James Packer, Niall Keogh, Brian Anderson, John Pringle, Michael Trew, Roger Riddington, Roger Wyatt, Andy Hood, Jim Bailey. Andrew Russell.
Please note: we put a lot of time and effort into sourcing and and producing the images, videos and graphics for each roundup. Some of you (probably Apple users) may notice some photos etc. that appear to have incorrect captions. Please try refreshing the page as they are correcty captioned. If after a refresh they are still showing the incorrect captions then please email us
Contributors websites