Weekly round-up: 16 - 22 Dec 2015
The week at a glance
Shetland's Rufous Turtle Dove remains in Scalloway gardens
Kerry snaffles a brief fly-by Hudsonian Whimbrel at the start of the week
Britain's first-ever December Red-rumped Swallow photographed in north Norfolk…and it stays around too
…while Norfolk's juvenile Pallid Harrier goes walkabout in the west of the county
Cornwall's wintering Pacific Diver still in Mount's Bay
What a weird old week.
With the Chrimbo break in sight, the weather decided to stay firmly rooted in conditions akin to spring as the mild, almost tropical air (for the time of year), swished its way in from the Azores and beyond. The winds just wouldn't budge from the brisk and not-very-fresh southwest and amongst the sunshine came plenty of showers, particularly for northern England and Scotland.
This year's strong El Niño - warming the Pacific waters to exceptional temperatures - maybe partly behind the distorted conditions we're experiencing at the moment; El Niño influence or not, there's no denying the remarkably unseasonal numbers on the thermometers across the country are having an effect on Mother Earth.
Daffodils are out, well ahead of schedule, there are numerous butterflies still on the wing along suitable woodland glades and bumble bees and honey bees have all been seen countrywide this week. Numbers nudged towards record-breaking temperatures - Kew Gardens saw a high of 16°C this week (compared to an average of just over 6°) - balmy wasn't the half of it.
Mild and moist has been the order of the weather this week then and it even popped in one surprise package. More on that in a mo…
Highlights of the week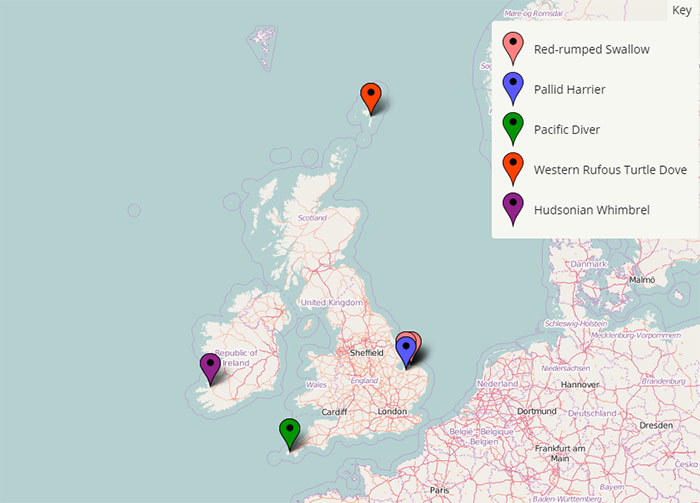 Rufous Turtle Dove
Those big birds of late can't help but themselves by playing further games of hide-and-seek - this week, the wintering Rufous Turtle Dove flip-flops a way back in to top spot courtesy of it's continuing presence in the gardens of Ladysmith Road, Scalloway on the Shetland Mainland through until 18th at least.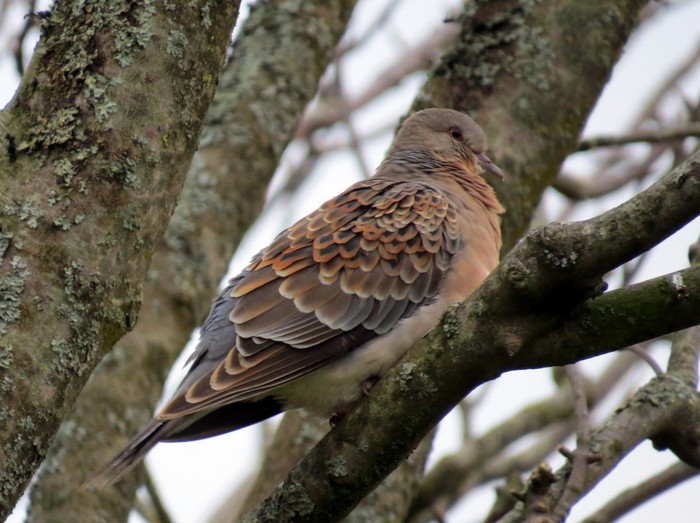 With plenty of food on offer, friendly feeders in the area and no real sign of much harsh weather to come by, there's every chance that this will be a first port of call for Shetland Day Listers on 01/01/16…
Hudsonian Whimbrel
Irish birders have been blessed with a second-bite at one Hudsonian "resident" this year but will anyone get a second chance with this week's star turn that made a fly through visit to the Tralee Bay Wetlands are of County Kerry on 16th.
The bird in question was the county's second-ever Hudsonian Whimbrel which didn't show for long to the lone observer as it whizzed by his car revealing the all-important concolourus mantle and rump. Subsequent searching seemed to be in vain, but you get the feeling that with a few folk out and about, then it may re-appear soon enough.
Kerry's first Hudsonian Whimbrel was also Ireland's first, and was also seen at Tralee, on October 1st 1957. There have been only four records in all now - and they are…
Tralee Harbour, Co. Kerry - October 1st 1957 - 1 day
Tacumshin, Co. Wexford - September 27th 1980 - 1 day
Mizen Head, Co. Cork - September 20th 2011 - 6 days
Tralee Bay Wetlands, Co. Kerry - December 16th 2015 - 1 day
Red-rumped Swallow
So, December.
A time for rares from chilly climes - dodging the freezing near-zero temperatures in search of a tasty berry or two or maybe a juicy worm by which to ensure the required sustenance...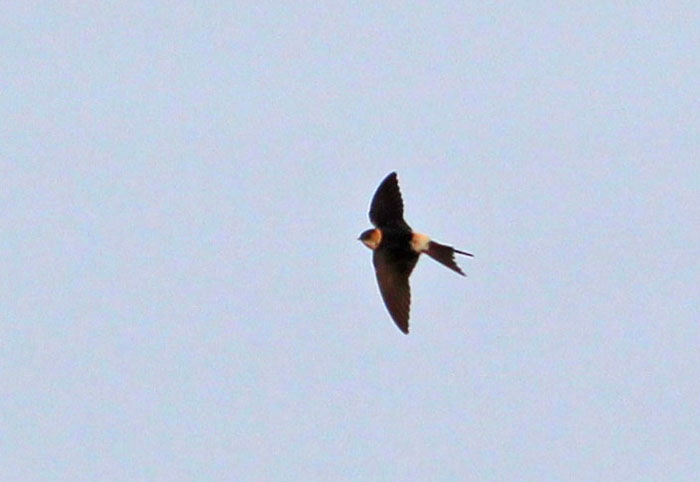 …but wait…we're not in that frosty winter mode at all are we and, as much of a surprise as the next bird truly was this week, you look again at thosee off-kilter balmy December conditions and, well, maybe something like a Red-rumped Swallow wasn't quite as much of an oddment as you might expect…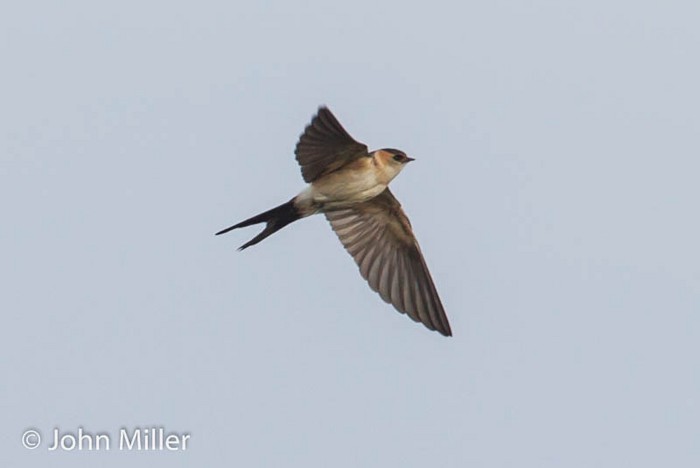 That said, this week's mid-afternoon fly through (on 17th) over Cley's East Bank and, soon after, the picturesque windmill was still pretty extreme - a Red-rumped Swallow in mid-December in north Norfolk is plain wrong.
The amazing occurrence, the first-ever December record of the species in Britain, saw the bird drift westwards beyond the mill, where the bird was picked up quite independently of the East Bank observers. Gripping stuff!
A swift scamper along to the west saw a surprising lack of a 'rumper cruising along the insect-clad tree line of Friary Hills - but with the gloom increasing the smart money locally was still resting on the bird still being within the confines of TG04. Morning searches during 18th failed but as midday approached the Red-rumped Swallow was back in Cley, to the west of the NWT Visitor Centre before re-appearing again over the southern end of Blakeney Freshes where it showed well for quite some while, delighting many locals in to the bargain.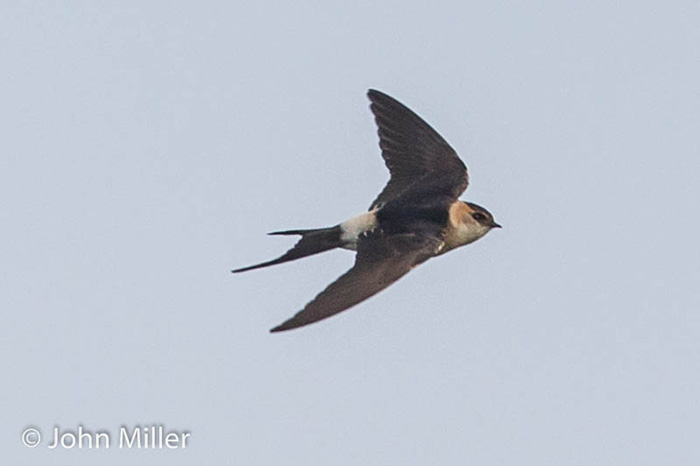 After to-ing and fro-ing between Blakeney and Cley through until just before 3pm the Swallow departed westwards and on Saturday morning (19th), the bird appeared briefly at Titchwell before moving over the nearby marshes of Thornham - truly the bird was on the move…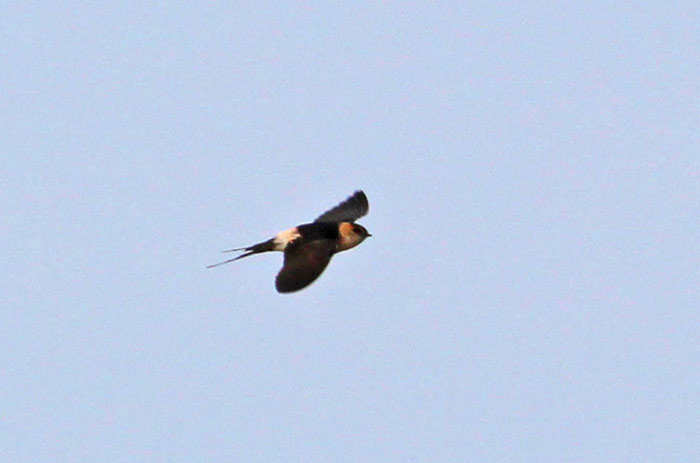 …and what happened was that it actually moved back east along the coast as the Wells chippy became the centre of attention during the afternoon of 20th - there was the Red-rumped Swallow and it had found a "Common" Swallow along the way; both birds showing until dark. The following day, the 'rumper was showing distantly to the west of Lady Ann's Drive, Holkham before disappearing ahead of a belt of soggy weather swept in across north Norfolk. Happily, there was another performance on the review's final day, again at Holkham, often right over the A149 coast road before returning to roost somewhere near the chip shop in Wells late in the day.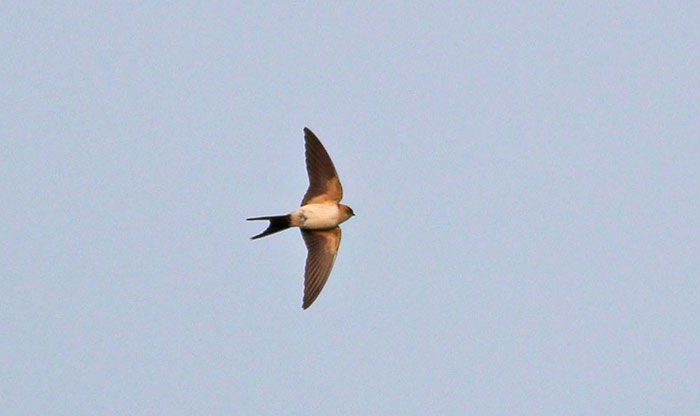 Prior to this week's remarkable record, the latest date for a British Red-rumped Swallow was a five day bird at Southwold, in Suffolk that was last seen on November 25th 1987. More recently, a single bird spent a few days at Eyemouth (Borders) before departing on November 24th. The Cley bird is, therefore, 22 days later than the previous Suffolk bird…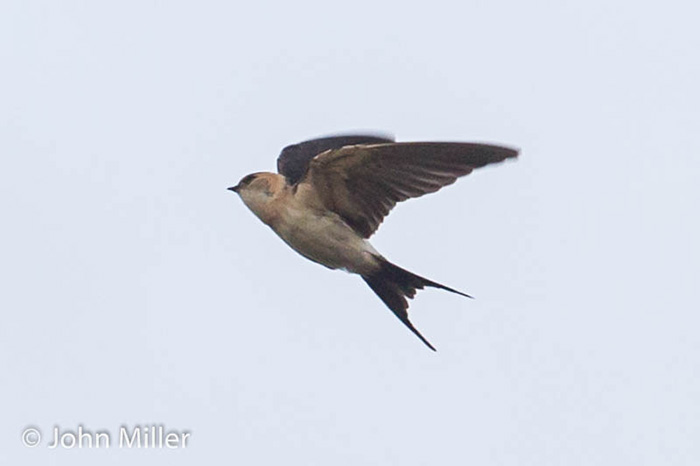 Before removal from the BBRC list at the end of 2005 there had been 37 November acceptances (including a handful of multiples) and a further 15 November records have followed. December now has one leaving January as the only month of the year yet to record the species - given the mild weather in Norfolk currently that may well change in a week's time (February had six records pre-2006).
Pallid Harrier
Staying in Norfolk and it is "famous last words-ville" - last week it was suggested that the juvenile Pallid Harrier was destined to spend the rest of the winter around the Snettisham RSPB reserve; lo and behold it went walkabout on the first two days of the new review period, heading inland a few miles and spending some time on both 16th and 17th around the Flitcham area, close to the Abbey Farm reserve - appearing here again on 19th-20th.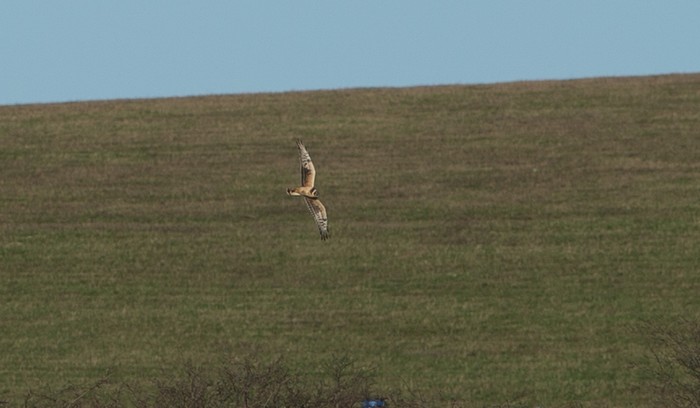 As the harrier flies it is only five or six miles between the two sites and presumably the bird is still roosting around the Snettisham or Wootton marshes of an evening - but it is an interesting change of routine. Where's next?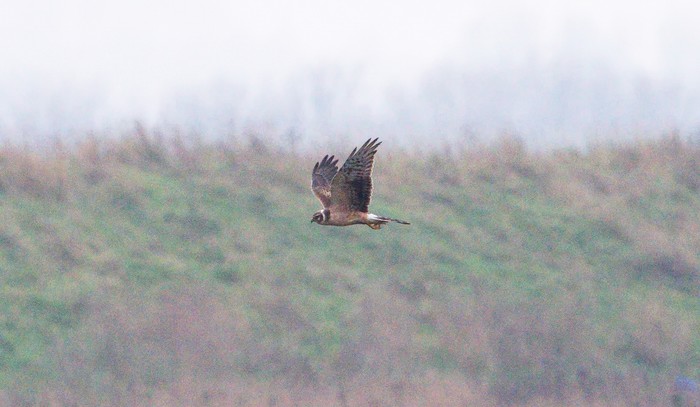 Pacific Diver
Not much news this week on one of our favourite wintering friends, the adult Pacific Diver that so enjoys the back end of the year in the waters of west Cornwall. This week, Old Faithful was seen off Newlyn on 17th and again on 20th.
It looked as if we were in for another tailing off in numbers of Little Auks this week - after just over 70 birds last week it looked as though totals would only be half that this week but that was until a count of at least 50 birds came in from Marrister, Whalsay (Shetland) on 21st; that was half of the week's tally right there and then.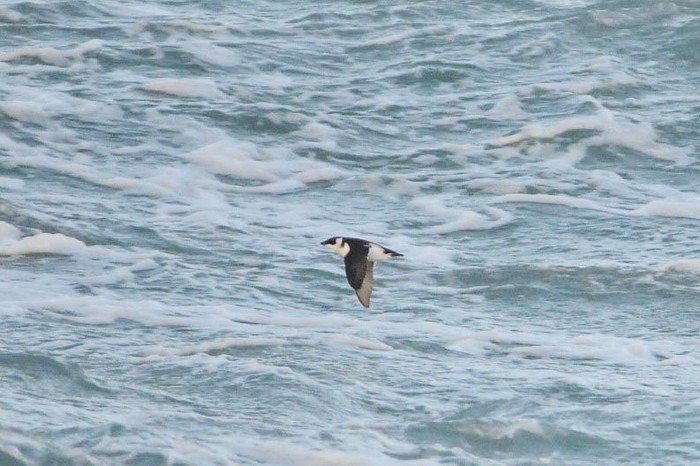 Four English birds headed past Flamborough Head - one on 18th, two on 19th and one on 22nd. In Hebridean waters, on South Uist at Ardvule, four Little Auks were recorded on 17th and five were seen the following day. On the Scottish east coast seven birds flew past Fife's Isle of May on 17th while further to the north, two were on Shetland, at Mavis Grind, Mainland on 20th. Flipping back to the west side, singles were seen from the Oban ferry on 19th and further Hebridean singles were noted on South Uist on 20th and Barra on 21st with five off Ardvule on 21st.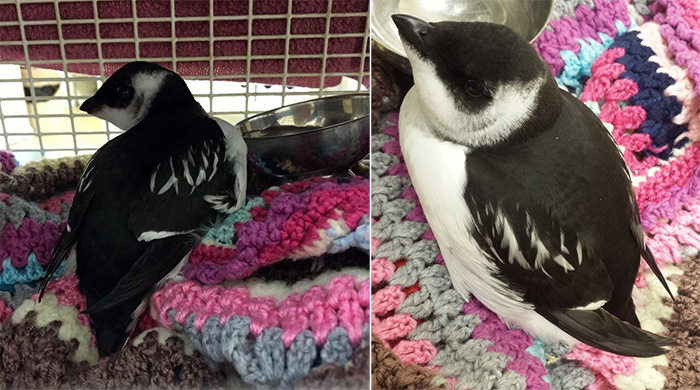 Wind blown Little Auks this week included singles were picked up in Highland, Hampshire and Oxfordshire - the latter was found in Chipping Norton but died after being taken in to care - it was the county's first record since November 2007.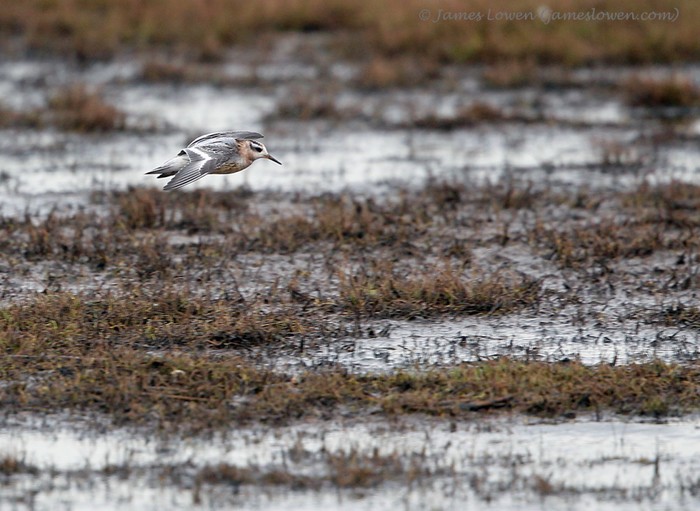 Other wayfaring wanderers were very few and far between - a Grey Phalarope spent 16th-17th on the super flooded wet grazing pools of the Serpentine and Pope's Marsh off Cley's East Bank while the only Pomarine Skua headed south past Landguard NR (Suffolk) on 16th with further reports from the same county springing up from Thorpeness and Minsmere as the week drew to a close.
This week's set of Glossy Ibis were spread far and wide - the recent arrival in East Sussex, at Pett Level was in place until at least 20th and the regular bird out on the Somerset Levels was seen a couple of times this week, at Shapwick Heath and Ashcott Corner, through until 21st (I also can't resist a temporary return at this point for Great White Egret - 11 of which roosted at Shapwick, also on 21st).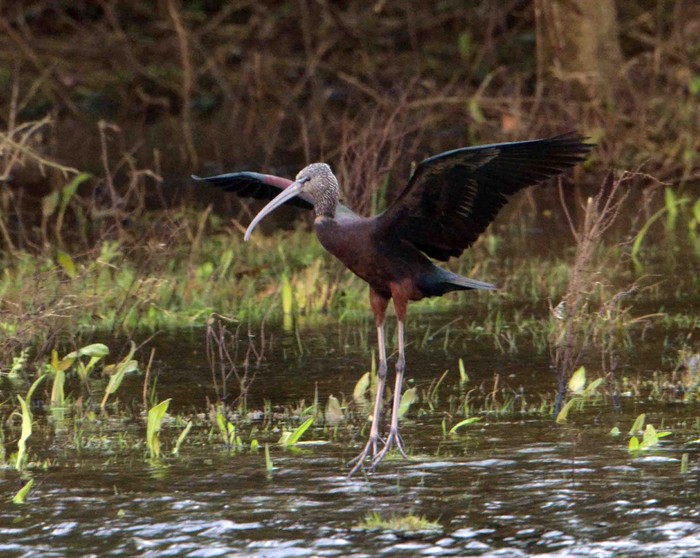 In Ireland, a singleton was at Annestown, near Tramore (Co. Waterford) on 17th and the following day saw two birds appear on White's Marsh, Clonakilty (Co. Cork), where they remained until 20th. The most northerly Glossy Ibis by far was found at Buddabrake, Burrafirth, Unst (Shetland) on 19th where it stayed to the following day.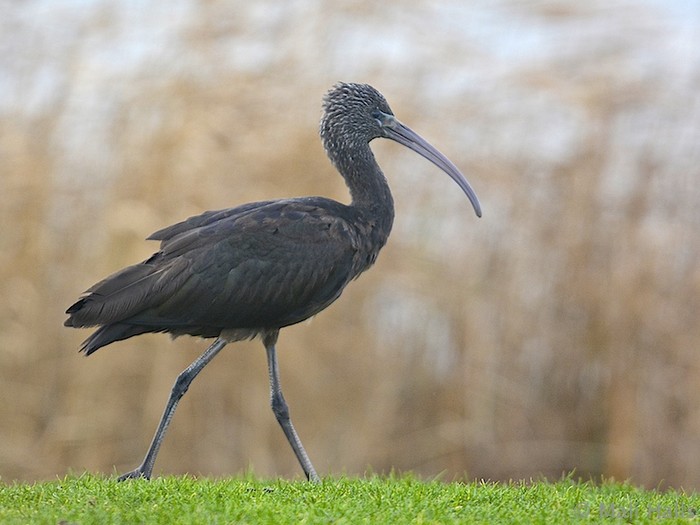 Norfolk's Cattle Egret continued to be a Broadland draw for birders, remaining at Sea Palling until 22nd. A new bird on 17th was noted at Polgigga (Cornwall) and the same date saw one reappear in Somerset, near Steart, at Stockland Bristol, which remained until 20th. The fourth of the week made a brief appearance in Berkshire on 21st, seen at Spencers Wood.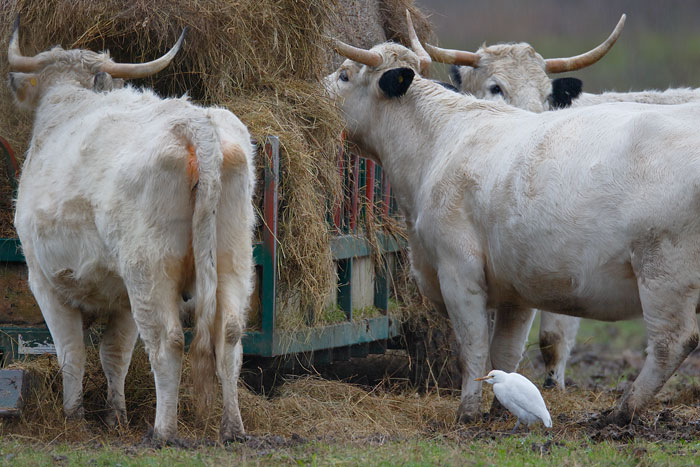 Poole Harbour's peak Spoonbill count was 22 birds on Brownsea Island on 16th while elsewhere numbers were modest at best; four birds were noted at Hazelwood Marshes SWT (Suffolk) on 19th (moving to North Warren RSPB the next day), five remained at Dungarvan (Co. Waterford) to 21st and two were at St. John's Lake (Cornwall) on 18th. At the other end of the same county, a single Spoonbill was on the Hayle Estuary for the week with further loners at Medmerry RSPB (West Sussex) on 18th, at Snettisham RSPB (Norfolk) to 16th at least and in Ireland still in the Castle Espie are of County Down until 20th and at Cromane (Co. Kerry) to 21st.
The pick of the records this week though has to be the two Spoonbills noted heading across Whetstone Gate (West Yorkshire) on 21st - a quite remarkable location even for a spring or autumn pair of migrants, but December Spooners over the moors near Keighley is really wacky!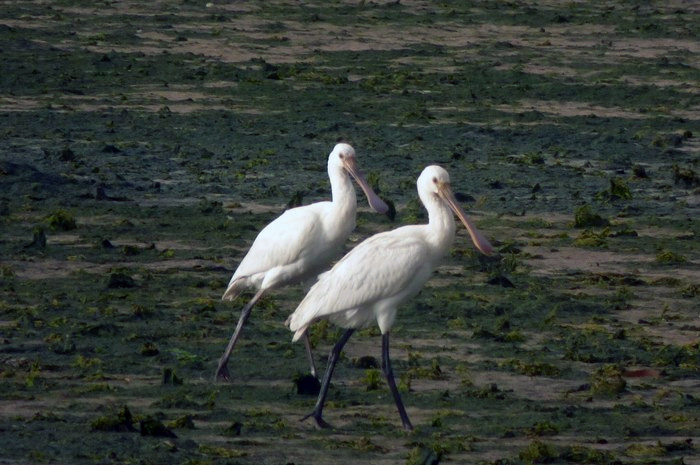 Cambridgeshire remains the new hotbed for all things Grus - 14 Common Cranes logged at Cranmoor, near Manea and 18 counted at the Nene Washes RSPB, all on 17th. In and around the Norfolk Broads, three birds were at Horsey on 17th, with the same day seeing five again near Billockby and six came in at the Stubb Mill roost.
No mention this week of the newly arrived vagrant Clyde Ross's Goose, so we'll bat straight on to the white Snow Goose that lingered around Anthorn (Cumbria) until 18th (moving a tad to Bowness-on-Solway on 20th) with news of a new bird at Beauly (Highland) on 17th.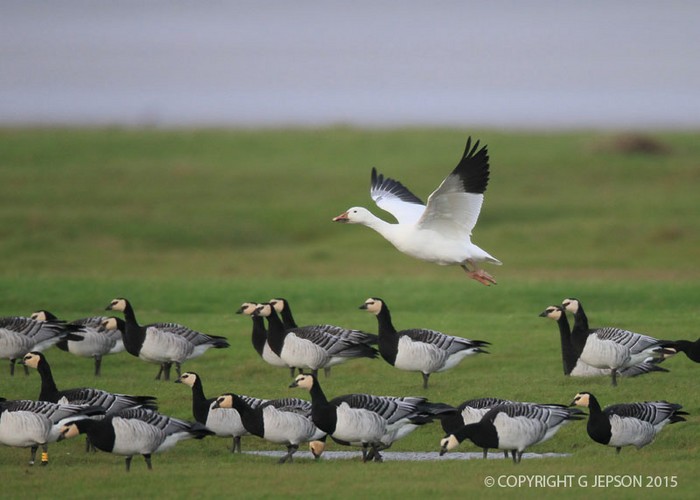 Four coastal locations in Essex recorded Black Brants over the past seven days; on 16th singles were at Bradwell on Sea and Dengie Marsh; another was reported from South Woodham Ferrers on 17th and one remained on Mersea Island until at least 21st. Further north, around the top part of Norfolk, the regular Cley bird showed throughout the week and the elusive bobby-dazzler of a gander popped up again near Binham on 19th.
One of East Yorkshire's recent twosome remained at Kilnsea to 17th with both on station on 19th while dropping down to the south coast, lone Brants remained at Bowling Green Marsh (Devon) to 19th and near Chichester (West Sussex) to 20th.
Rare and scarce ducks this week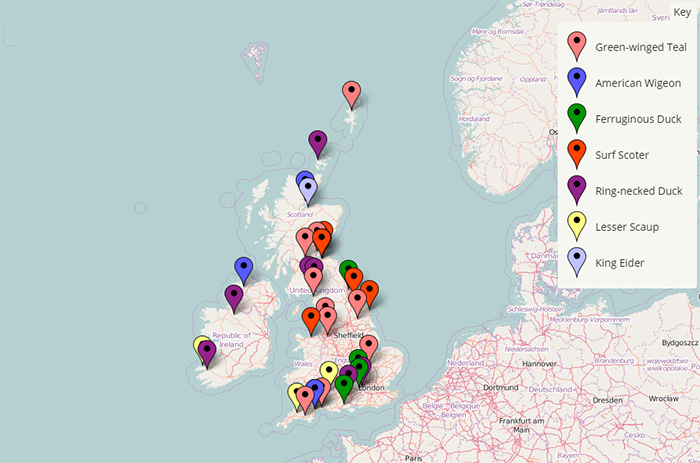 A returning drake Lesser Scaup was back at Dozmary Pool, on Bodmin Moor (Cornwall) from 17th - presumably the same drake that has spent parts of each winter period since 2010 at the site (sometimes heading to both nearby Colloiford Lake and, further afield, Siblyback Reservoir). There's every chance too that this is actually the same drake Lesser Scaup that spent a few April days at Dozmary Pool in April 2008.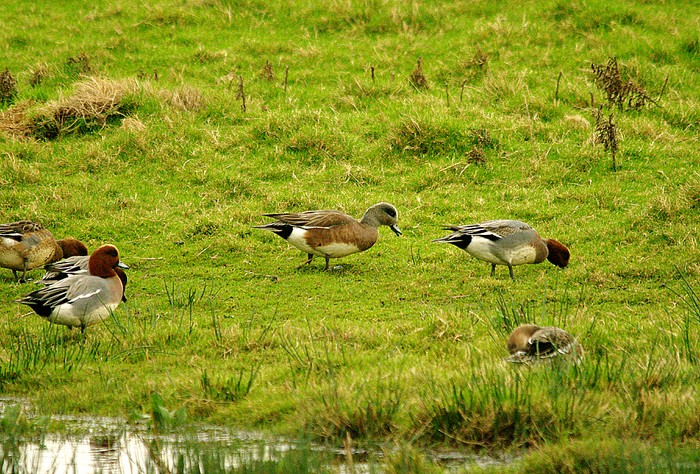 There's just two further Lesser Scaups to mention this week - lone adult drakes still on the waters of Somerset's Chew Valley Lake on 16th-17th and Lough Gill (Co. Kerry) on 21st.
Half a dozen of the week's eight Ring-necked Ducks were split 3:3 between Scotland and England; Orkney's drake was still on Loch of Skaill, Mainland until 21st, the young drake was at Caerlaverock WWT to 22nd and a new adult drake in Dumfries & Galloway was found at Milton Loch on 18th. English birds comprised of the two females that stuck it out at Rooksbury Mill LNR, near Andover (Hampshire) for much of the last seven days and the present again drake at Bray GPs (Berkshire) - noted there on 20th (after the last sighting on 8th). The only other birds noted were in Ireland, a drake found on Lough Caragh (Co. Kerry) on 20th and another male was at Lough Skean (Co. Sligo) on 21st.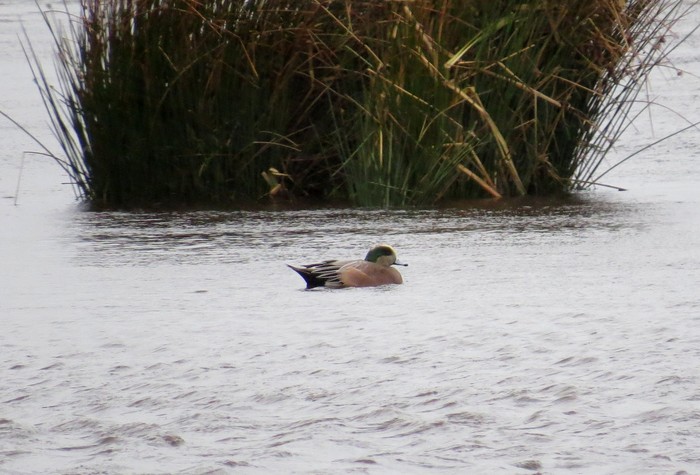 The drake Ferruginous Duck was noted on the lakes at Blashford, in Hampshire throughout the week, while the ring-bearing drake (what sort of ring, plastic or metal?) continued to be reported at Dinton Pastures CP for several days over the last seven while the other dubious FD remained in Durham, at the Washington WWT reserve until 20th.
The fine drake American Wigeon found last week in south Devon, on Bowling Green Marsh RSPB until 16th, relocating to nearby Exminster Marshes RSPB for 18th-22nd. The Highland drake at Tain remained to 21st and new Celtic drakes were found in Castle Shanaghan Bay, Lough Swilly (Co. Donegal) on 19th and in Scotland, at Vane Farm RSPB (Perth & Kinross) on 20th.
The latter site also welcomed a new drake Green-winged Teals on 18th (which remained on site until 22nd - and it was joined by a second on 20th) - they were two of eleven birds noted this week (up four from the previous week).
Further newbies were found at Siddick (Cumbria) and Bridge Marsh, Colyford (Devon) on 19th with the third, fourth and fifth fresh drakes being discovered at Wheldrake Ings YWT (North Yorkshire), Grafham Water (Cambridgeshire) and Bardister, Mainland (Shetland) on 20th. "Regulars" remained at Portworthy Dam (Devon) until 18th, Frodsham (Cheshire) until 20th and the WWT reserves of Caerlaverock (Dumfries & Galloway) and Martin Mere (Lancashire) to 22nd and also at Banton Loch, near Kilsyth (Clyde) to the same date.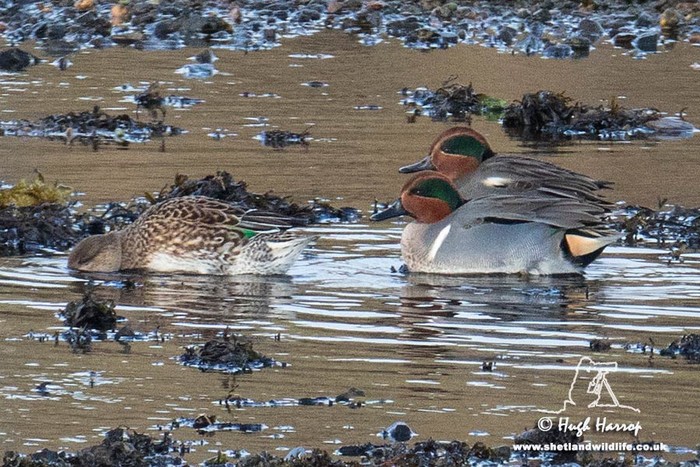 The coast of North Wales continued to play host to at least five adult drake Surf Scoters as the new week began, still off Old Colwyn on 16th. Scotland's two east-side drakes remained in Largo Bay (Fife) and off Joppa & Musselburgh (Lothian) throughout the week.
In the southern North Sea, Filey's juvenile drake was noted on 16th before a first-winter drake appeared again off the coast of Cleveland, at Seaton Carew, on 17th where it was then seen daily until 22nd. Thoughts mused upon here last week, in that it was actually one-in-the-same bird, were seemingly scuppered when the Filey bird was reported again on 19th & 20th…
No such confusions where King Eider as the adult drake was recorded again on the sea at Nairn (Moray) on 16th - the first sighting of this particular bird since late September.
The flat fenland fields of Cambridgeshire proved to be a particularly fine hunting ground for folk on 19th - an American Golden Plover was located at Pymoor not too long after a Dotterel was discovered at Ouse Fen RSPB, near Earith - the Plover remaining in the area until 21st.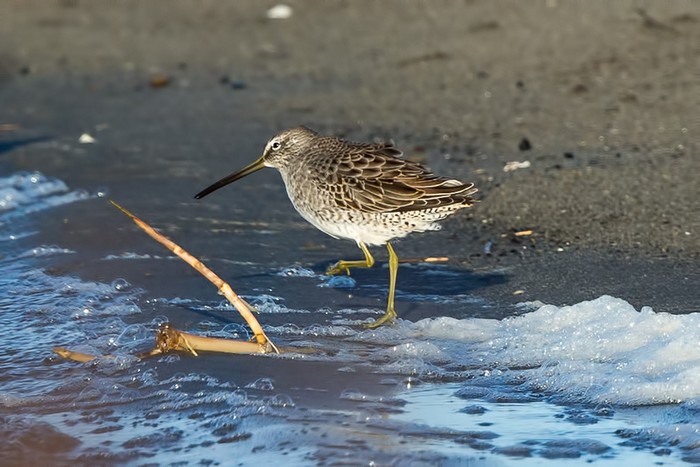 There's little else to report in Shorebird Central - the first-winter Long-billed Dowitcher seemed content to stay put at Cresswell Pond (Northumberland) through until 22nd while Cork's young Spotted Sandpiper was still sitting pretty at Pilmore, near Youghal to 21st.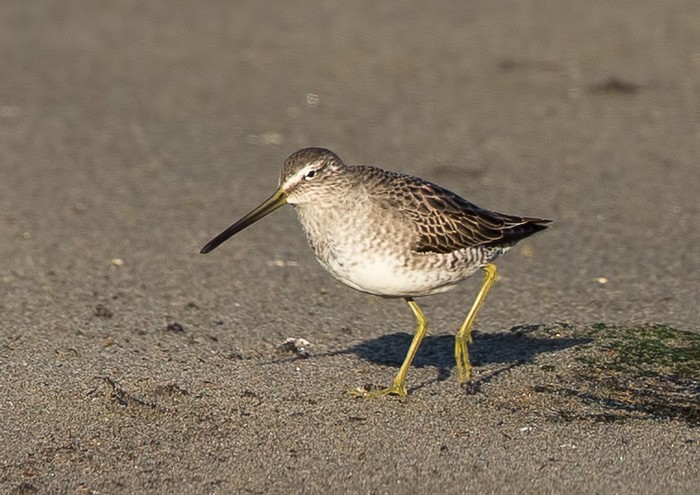 Rare and scarce gulls this week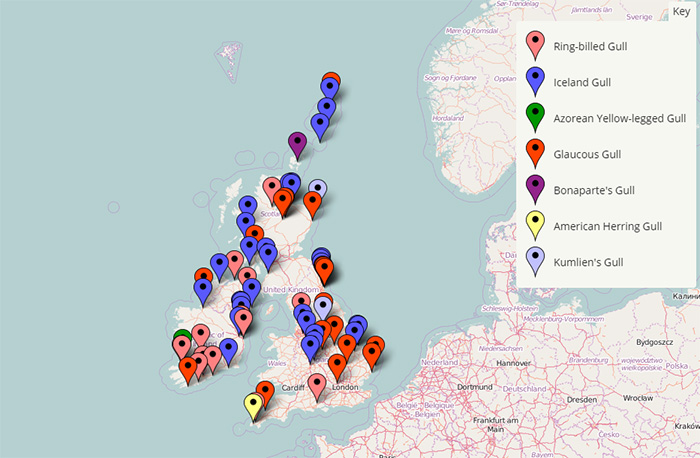 Still playing hard to get was Orkney's second-ever Bonaparte's Gull - the adult noted again on the Peedie Sea, near Kirkwall, Mainland on 19th (the other sightings coming on 9th and 15th).
Ten of the week's twelve or thirteen Ring-billed Gull records came from Ireland; lone adults were again at Sandymount (Co. Dublin) and Ring, near Clonakilty (Co. Cork) on 17th with a third adult in the habour at Bray (Co. Wicklow) on 19th. Back in Cork, an adult was at Timoleague on 20th, with another familiar adult again in Limerick City the same day. A new second-winter was at The Lough (Co. Cork) on 21st, a day which saw three birds logged in County Kerry, between Tralee and Blennerville - a first-winter and adult at the latter site, with a second-winter at the former. Ireland's final contribution was an adult in Antrim, at Belfast on 22nd.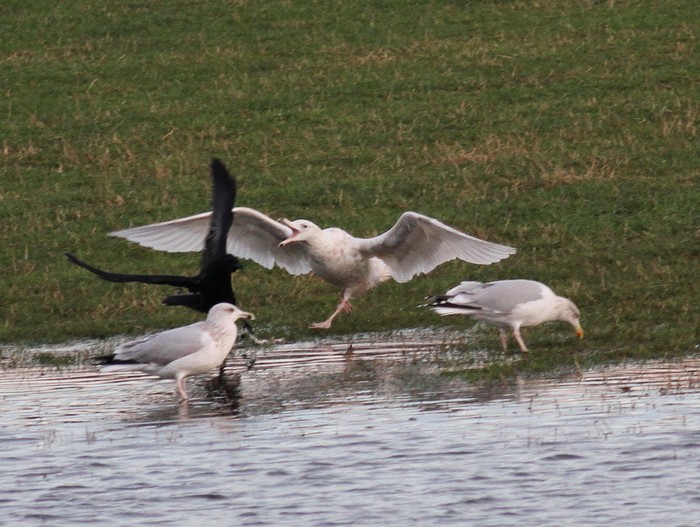 The only other Ringos this week were the second-winter along the Hayle Estuary (Cornwall) through until 20th, the long-returning adult in the Highlands, at Dingwall on 21st while the adult in Hampshire was reported again on 20th at Blashford Lakes.
Around 22 Glaucous Gulls made themselves known through the past seven days, with 16th being the busiest day of the week; in Highland, a couple of birds were seen at Aviemore and nearby Loch Garten, wih another Scottish bird, a juvenile, noted at Lochgilphead (Argyll & Bute). An adult was at Kilvington (Nottinghamshire) during the morning and in the evening a roost adult was in neighbouring Derbyshire, at Foremark Reservoir. The final bird of the day was the still present youngster at Hedgerley tip (Buckinghamshire).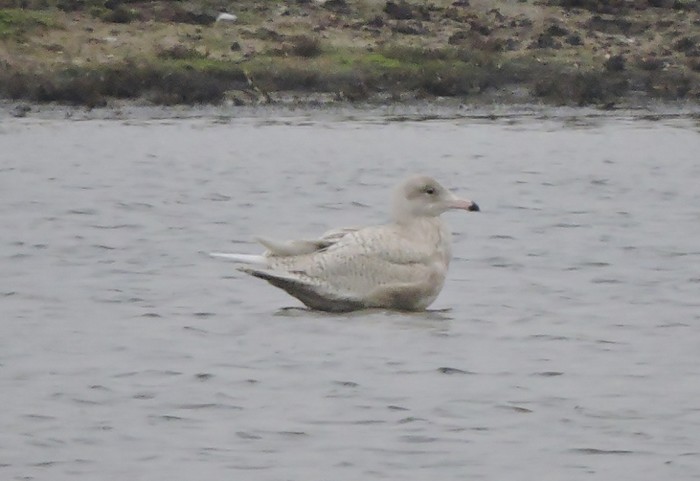 The 17th of the month saw singles appear at Whitburn (Co. Durham), Nethy Bridge (Highland) and Baltimore (Co. Cork) while two twos were recorded on 18th & 19th; the former date saw juvenile Glaucous logged at both Felixstowe Ferry (Suffolk) and Swillington Ings (West Yorkshire) with the latter date seeing birds found at Tynemouth (Northumberland) and Fen Drayton RSPB (Cambridgeshire). New on 20th were a trio of birds at Killybegs (Co. Donegal) and a fly-by off Port Quinn (Cornwall) while 21st saw two juveniles head south past by Whitburn and an adult appear on Mainland Orkney. The week concluded with a new bird at Girdle Ness (Aberdeenshire) on 22nd.
Numbers of Iceland Gulls weren't too far removed from last week - up by quite a few, with around 45+ noted. Upwards of 15 of them were in Ireland with three at both Ardglass (Co. Down) on 19th and another threesome at Killybegs the following day. Also in Donegal this week, two more Icelands were at Rathmullan on 19th. The same Saturday also saw singles logged in Kerry, Antrim and Louth while lone birds were seen in Sligo town on 16th and on 21st in Dublin and also in Kerry, at Blennerville. The week closed out with a new single Kerry Iceland at Casheen and also new was one in County Meath.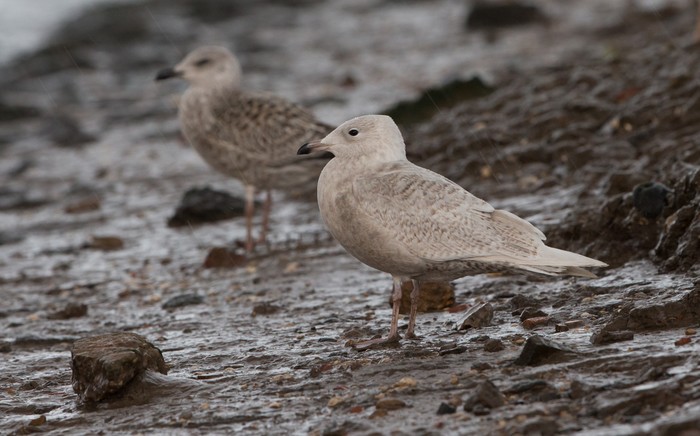 In Moray, at least two, presumably three Iceland Gulls were around the county on 18th (at Hopeman, Loch Spynie and on the Lossie Estuary) and on the never-mentioned (?) before Isle of Gigha (Argyll & Bute) two birds were seen on 19th. One or two youngsters were in Ayrshire on 17th-18th and two juvvys were at Mallaig (Highland) on 21st. Dropping south, three birds were in Northumberland on 17th - one at Blyth and two juveniles were at Druridge Bay - while 21st saw a juvenile appear at Hauxley while in Durham, both an adult and a juvenile headed south past Whitburn (Co. Durham).
A couple of juveniles were in northwest Norfolk, at King's Lynn on 16th-21st and at Holme on 17th-20th (moving to Titchwell on 22nd) while in northwest England, in Cheshire, Sandbach Flashes hosted an adult Iceland Gull on 19th and a juvenile was at Richmond Bank on 22nd. Two adults roosted at Chasewater (Staffordshire) on 20th with one still there on 22nd. Last but by no means least, the regular roosting juvenile was at Bartley Reservoir (West Midlands) between 16th-21st at least and another headed to Westwood Pools (Worcestershire) on the evening of 20th.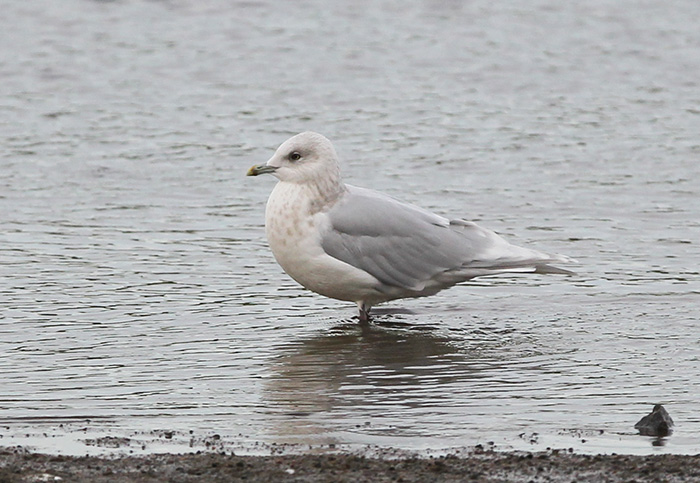 The weekend saw the appearance of an adult Kumlien's Gull at Peterhead (Aberdeenshire) on 19th, noted on the Ugie Estuary before heading towards the harbour - and what a particularly cute on it was too...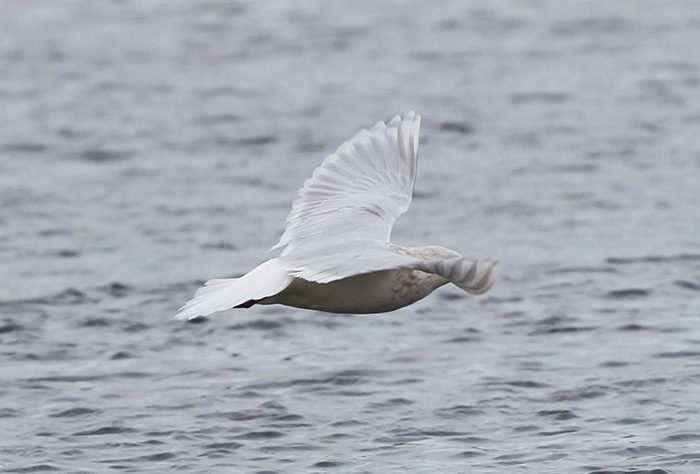 ...while at the opposite end of the country, the rarely seen third-winter American Herring Gull was seen around Penzance during the late afternoon of 20th.
It always seems to be busy in County Kerry and in another busy-ish week on the Irish west coast, an adult Azorean Gull rounded off the week, found at Casheen on 22nd - and what a fine looking beast it was too...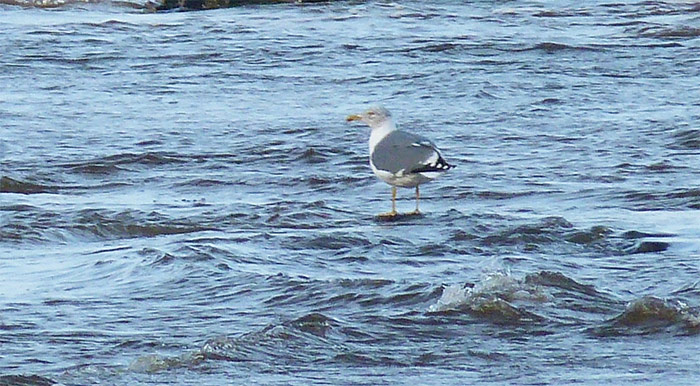 Before wrapping this little section up, there was an intriguing report on the morning of 20th of a first-winter Forster's Tern offshore from Newlyn for 25 minutes. If firmed up, it would prove to be the first Cornish record since an 11 day 1w was watched around the Hayle Estuary from late November 2002 - which was only the 6th record for the county and also the most recent English record too. Indeed, only one other non-Irish Forster's Tern has been seen in the past 13 years, a first-winter spending four early January days in Argyll & Bute in 2003.
It seems as though a Sandwich Tern was noted later in the day, so that may be that anyway…
The week began with the continuing (if sporadic) continuing presence in Norfolk of three Rough-legged Buzzards on the slopes of Choseley (where at least two juveniles remained to 20th). Two further Norfolk birds were noted this week; at Berney Marshes RSPB on 16th and still near Brancaster to 19th at least.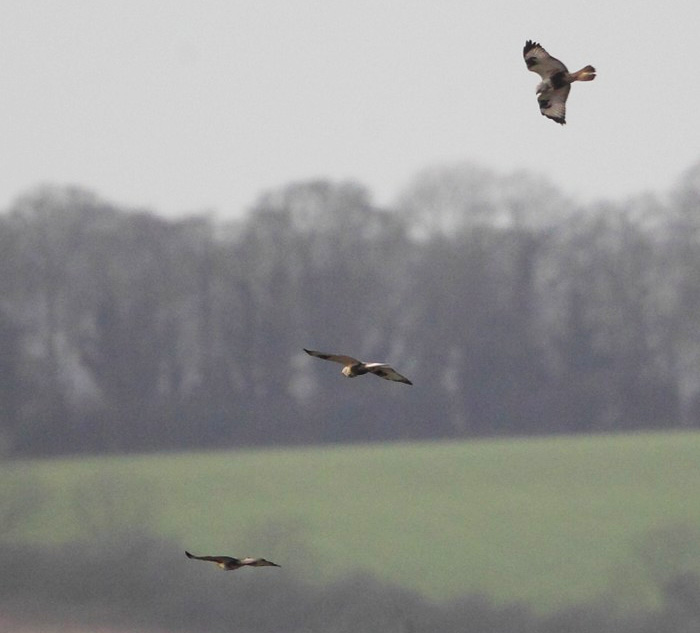 In Essex, the lovely juvenile was at Holland Haven CP until 20th and a juvenile was at Frinton-on-Sea on 16th. The only other Rough-leg this week was still around Sullom, Mainland (Shetland) - captured "on film" in the most dramatic fashion by Hugh Harrop on 17th - and it was still in place until 22nd.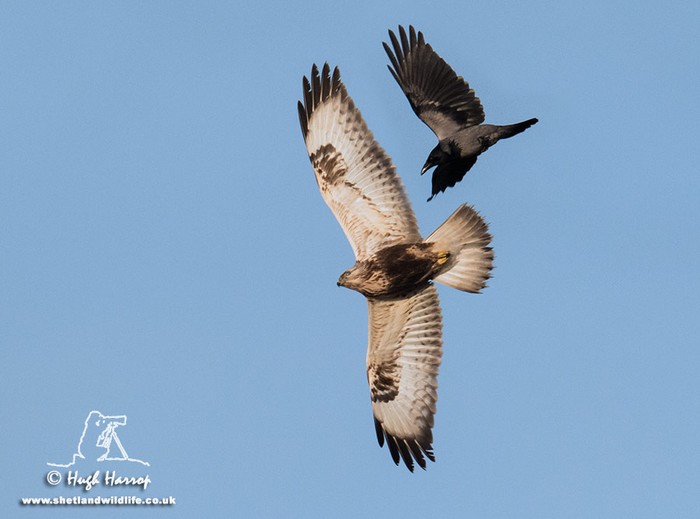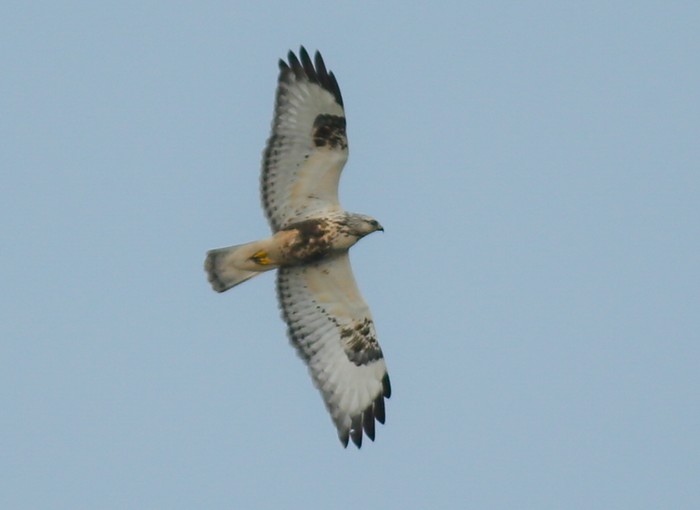 After the stunning show a couple of weeks ago on South Uist, it was North Uist's turn this week to marvel at a Gyr - appearing at Hougharry on 21st before moving to Balranald RSPB the following day where it looked as magnificent as the species always does…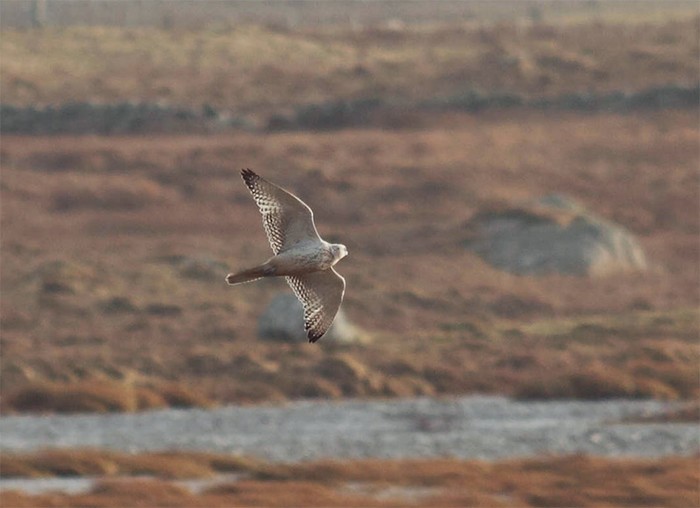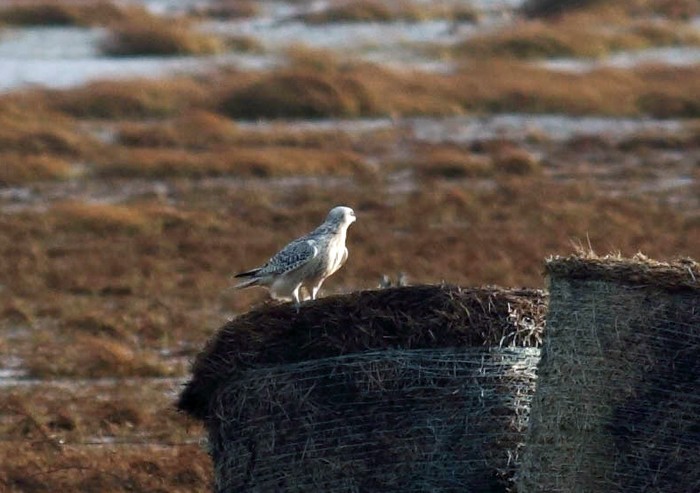 Let's begin this section with the interesting (belated) news of two male Two-barred Crossbills at an undisclosed site in Highland last week, seen at a confidential site in Caithness on December 10th ~ there have only been three previous records across the sizeable Scottish region; a one-day bird was photographed in September 2013, two pairs were noted for 19 days in Easter Ross in March and April 2003 (oooh errr) and a freshly dead adult male was picked up in August 1959 in Newtonmore.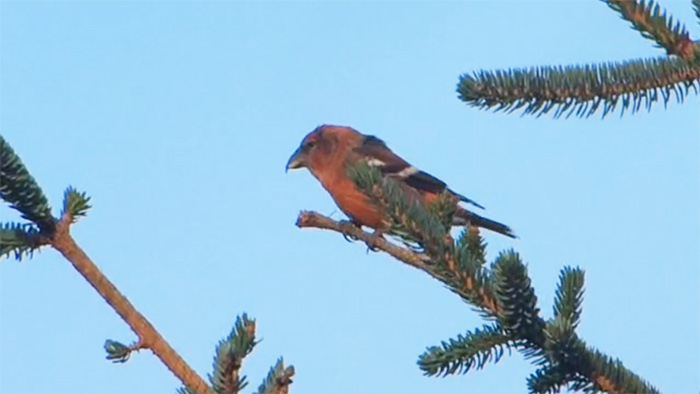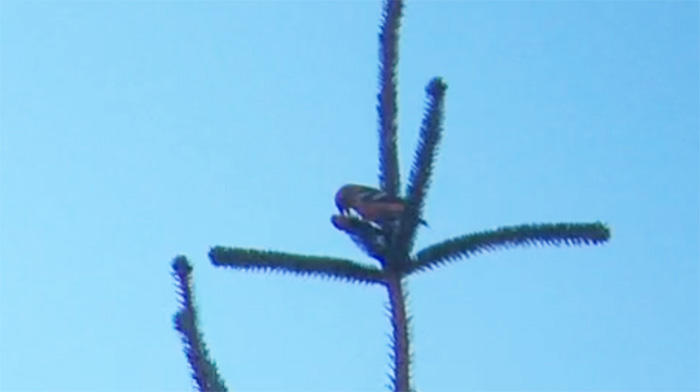 New this week was a Little Bunting in the Nanjizal Valley (Cornwall) on 17th while top of the charts last week, the super trio of Penduline Tits remained at their temporary new home of IBM Lakes near Cosham only until 16th.
Somerset's elusive Dusky Warbler resurfaced again on the Somerset Levels, again on the walks at Ham Walls RSPB on the morning of 20th (where it "gave itself up" off and on through the remainder of the day and 21st-22nd too), while another equally elusive Phylloscopus apparently remerged in west Cornwall this week - the Pallas's Warbler reported for a second time at Newlyn's Sandy Cove on 17th (only for the news to disappear from almost all sources later in the week).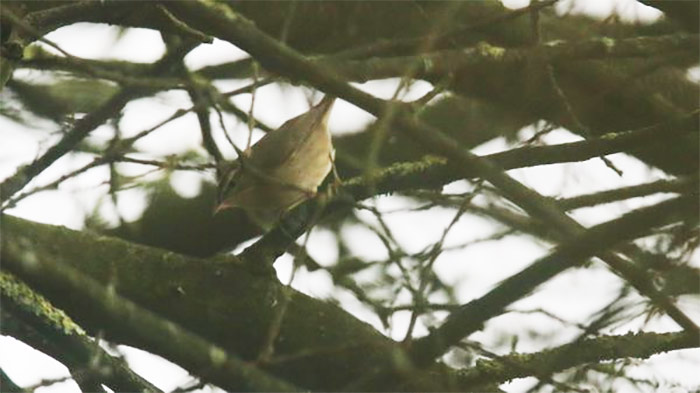 The same site also apparently offered up two Yellow-browed Warblers on the same day and, if gen, were part of half a dozen around Cornwall this week - two were alongside the Hayle Estuary from 16th and new singles were at Nanjizal on 17th and near Falmouth, at Swanpool on 19th. Two loners remained in south Devon, still at Dawlish Warren NNR to 18th and Broadsands through to 20th while new to Somerset were two inland birds in Yeovil from 16th-20th (with at least one to 21st).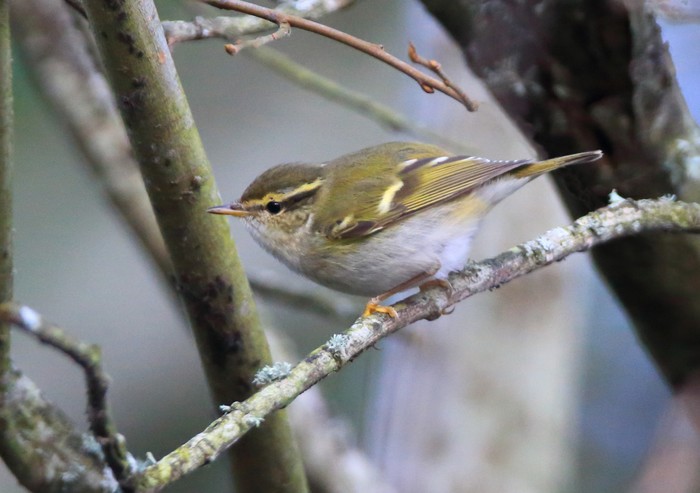 Dorset hosted a single Yellow-browed at Ringstead from 16th while new in Hampshire was one at Eastleigh on 20th-22nd. The 13th bird of the week was re-found in the West Midlands, in Dudley on 19th (last seen in the Russell's Hall Estate on November 20th) while in East Yorkshire, a bird on the Danes Dyke, Flamborough on 20th was also a little surprising.
The wintering Hoopoe stuck it out in the mild, balmy Med-like temperatures at Wall Heath, Hinksford (Staffordshire) across the week while in Kent, the Richard's Pipit was again at Shell Ness, Sheppey on 20th.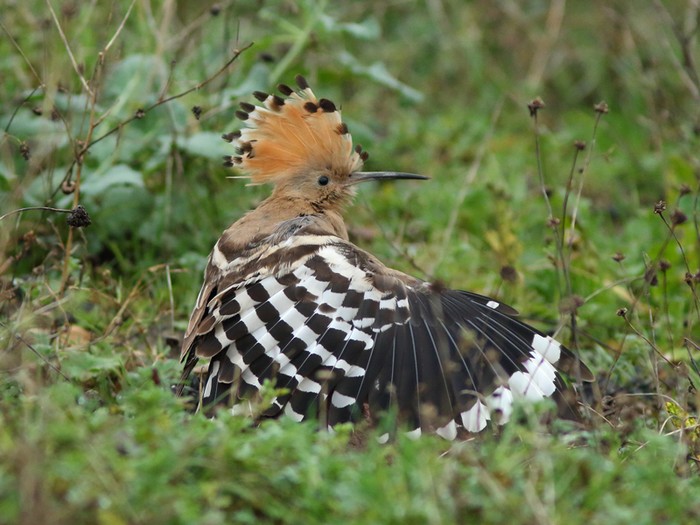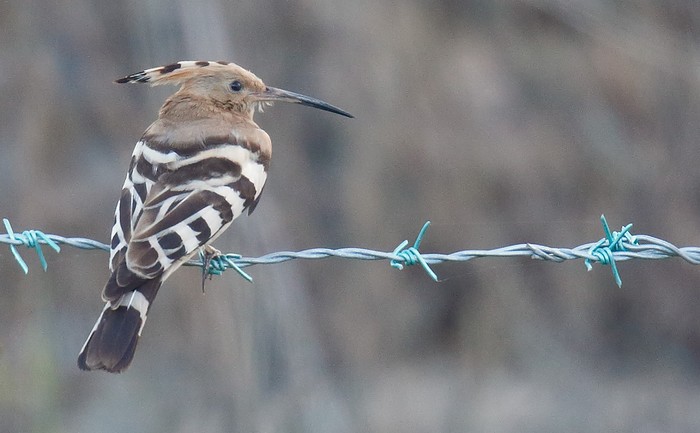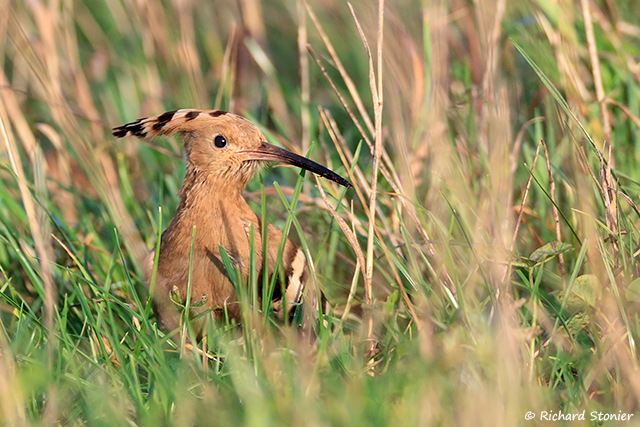 Waxwings were again in very short supply - the only double figure counts were 30 in Edinburgh (Lothian) on 17th and 10 in Belfast (Co. Antrim) on 16th; otherwise there were just a further 35+ noted, including a dozen in Suffolk (with five in Lowestoft on 17th), five in Inverness (Highland) on 18th with seven in Blyth (Northumberland) on 21st. The others, all ones or twos, were spread meagrely between the latter county to East and South Yorkshire and in to Lincolnshire and Norfolk.
Whether the unseasonally warm weather has had something to do with the plummeting number of reports of Great Grey Shrikes this week is anyone's guess - it seems unlikely - but there were only eight noted across the past seven days.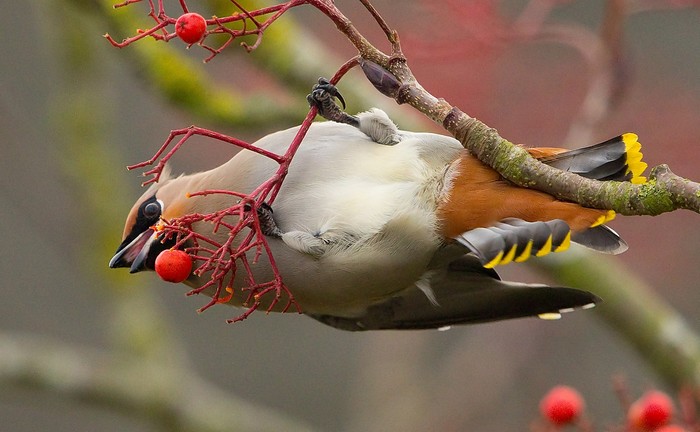 New were singles at Appleton (Oxfordshire) on 16th and in the Ashdown Forest (East Sussex) on 19th while the others noted came from West Sussex, still on Iping Common throughout the week, in the New Forest, at Ibsley Common on 16th, Pig Bush on 19th and Milkham Inclosure on 21st, while in Gloucestershire, one remained in the Forest of Dean, at Staple-edge Wood on 20th. The final of the eight was still on Thursley Common (Surrey) until 20th.
Finally, from north Cornwall, came news of a Black-bellied Dipper, seen at Little Petherick Creek, near Padstow on 22nd - a form that is a massive rare in southwest England (I'm struggling to think of any in the last 30 years at least - could a BBD be a Kernow 1st?
The fortnight ahead…
It seems as though there's going to be no let-up just yet in the mild weather, the temperatures well above the seasonal norm, the winds staying rooted in the southwest and the sunshine and showers routine also seems set for the first few days of the Holiday Period.
There's generally a surprise to be had somewhere during the Christmas and New Year period - remember last year how everyone finally caught up with a Little Bustard (just like the late 80's…).
One of my very favourite Christams Eve birds was the surprise finding of a superb first-winter male American Robin at Inverbervie, way off in Aberdeenshire in 1988 - a cracking twitch ensued and a Boxing Day mega (at the time there hadn't been a twicthable one since October '76).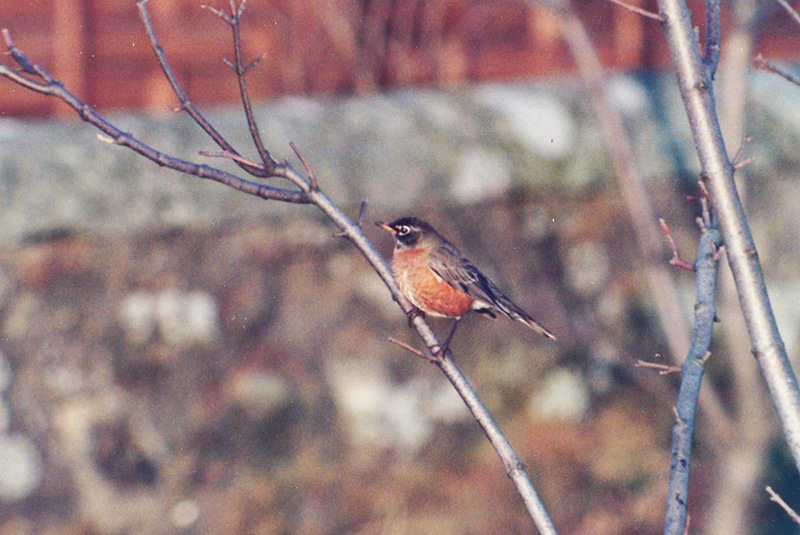 Christmas Day itself offered up a one observer Siberian Thrush in Yarmouth Cemetery in 1977 while a more recent major Festive turn-up for the books was the startling drake White-winged Scoter (of unknown specific status - the Rarities Committee split between deglandi and stegnegeri) photographed on the River Esk, at Mussleburgh on Boxing Day 2013.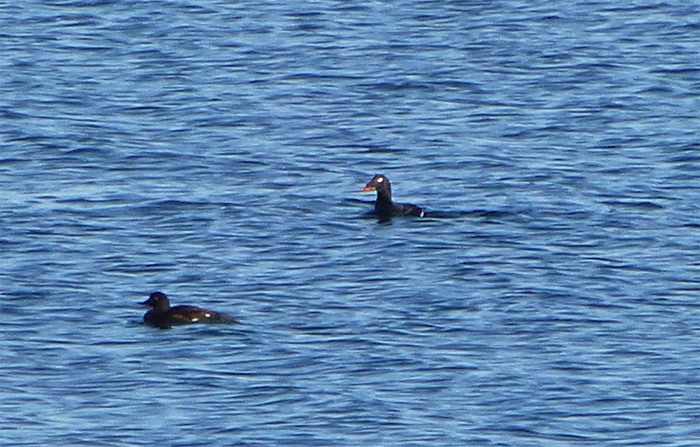 The other significant date of the festive hols is, of course New Year's Day and if anyone one of us managed to avail ourselves of either of the ancient stand-outs from January 1st - the Colonsay White-faced Petrel, found alive on the island in 1897 or the exhausted at-sea on a boat off Hopton Allen's Gallinule of 1902 - on January 1st 2016, then it would have been quite some start to the New Year…(there's been one this week on the Canaries, so you never know…).
This is the last RBA Roundup for 2015 - so it just remains for me to thank all the contributors for the wealth of images that have been used throughout the course of the year and to all the finder's who've given up their time to pop some words together for inclusion within the roundups, or elsewhere, on the RBA website.
Thanks also to Brian Egan for all his patience and hard work in putting everything from me in to the form you see it as online and thanks too to Jon Dunn, my erstwhile Shetland deputy. Jon's here for the first six weeks of 2016, looking after the shop while the real world of work gets in the way of my routine.
There's a daily blast of 2015 rares action across the following 12 days of Christmas - the roundup itself is back with a double-header on January 6th.
Wishing you all a very Merry Christmas and a peaceful 2016.
Mark Golley
23 Dec 2015
Please note: we put a lot of time and effort into sourcing and and producing the images, videos and graphics for each roundup. Some of you (probably Apple users) may notice some photos etc. that appear to have incorrect captions. Please try refreshing the page as they are correcty captioned. If after a refresh they are still showing the incorrect captions then please email us

Thanks to this week's contributors for their photos and videos.
Hugh Harrop / Shetland Wildlife, Steve Duffield / Western Isles Wildlife. John Nadin, John Miller, Nigel Rogers, Dick Filby, Paul Rowe, Ian Wells, James Lowen, Marcus Nash / Bird ID Company, Richard Mills, Mali Halls, Steve Gantlett, Rob Creek, Oriole Birding, Graham Jepson, David Stone, David Boult, Simon Stobart, Toby Green, Charles Cuthbert, Paul Hindness, Robert Smith Chris Gibbins, Sean Nixon, Steve Duffield / Western Isles Wildlife, Jonathan Clarke, Michael Trew, David Carr, Tony Davison, Richard Stonier, Nicholas Brown, Pete Wheeler, Sarah-Louise Selly.