Weekly birding round-up: 20 - 26 Mar
The week at a glance
Baikal Teal evades twitchers in Norfolk
Great Spotted Cuckoo arrives bang on cue on Isle of Wight
Ferruginous Duck located in Warwickshire
Two-barred Crossbill in Staffordshire
Red-rumped Swallows descend on Cornwall
Unseasonal Red-flanked Bluetail in Suffolk
Red-throated Pipit sound-recorded in Highland
Spring is a long way from hitting full speed, but the passing of the vernal equinox pressed the migration accelerator. A Mega Alert duly followed, and several new discoveries made for an exciting week.
Baikal Teal
The week peaked early on, when Paul Murfitt found and photographed a drake Baikal Teal at Welney WWT. News surfaced the following morning, but the bird could not be relocated during the remainder of the 21st and has not been seen subsequently.
No sign of the Baikal teal on the reserve so far this morning, we have been out checking the hides and will say as soon as it reappears. Record image from yesterday afternoon. There are currently a group of Taiga Bean geese on the main lagoon as well as a nice flock of godwits. pic.twitter.com/3AkwQbnM62

— WWT Welney (@WWTWelney) March 21, 2019
There can't be many sites in the UK with a better 'feeling' for a vagrant Baikal. Alive with a carrier species (just over 15,000 Wigeon were counted at Welney during the Norfolk Bird Atlas surveys in 1999-2007), Welney oozes potential for vagrant wildfowl. Mind you, Welney also oozes areas where a scope-shy duck can hide away amongst the spectacle of wintering waterbirds, which is presumably what has happened in this case.
It is now widely accepted that Baikal Teal can reach western Europe as a genuine vagrant, but prior to its readmittance to Category A of the British List in 2009, Baikal Teal had been a hot potato for BOURC. However, some handy stable isotope analysis of a bird shot in Denmark in 2005 was the turning point – this led to similar analysis of the first British record (a bird shot in Essex in 1906) and bingo, Baikal Teal was back on the A List. The full story can be read here
There was almost a century gap between the first and second record of Baikal Teal in the UK. And proving that sometimes people do remember the runner-up, Britain's second Baikal Teal is arguably the most famous record – a first-winter drake at Minsmere RSPB, present for 42 days at the back end of 2001. At the time, in an era before the Danish revelation, the bird generated much interest, with discussion initially centred on the identification and ageing of the bird, before talk migrated to its likely origin. A summary of the tales from the time can be viewed here and in the issues of Birding World covering that period.
Almost 20 years on from the Minsmere record, and times have changed. Five birds have been and gone in Britain (Oxfordshire December 2002, Essex October 2010, East Yorkshire April 2015, Merseyside November/December 2013 and Cambridgeshire March-May 2014). Ireland has contributed a drake in Co Down in 2006 and birds at Tacumshin (Co Wexford) in 2010 and 2013). Norfolk has had the odd false start – colour-ringed escapes at Blakeney in May 2008 and Horning Staithe in 2010 – so county listers will be hoping the Welney bird reappears (on the Norfolk side of the border).
Great Spotted Cuckoo
We've already had a Great Spotted Cuckoo record in 2019 – one in Co Cork midway through the February fake spring – but this week's Isle of Wight bird feels like a harbinger for spring-proper, rather than an early freak.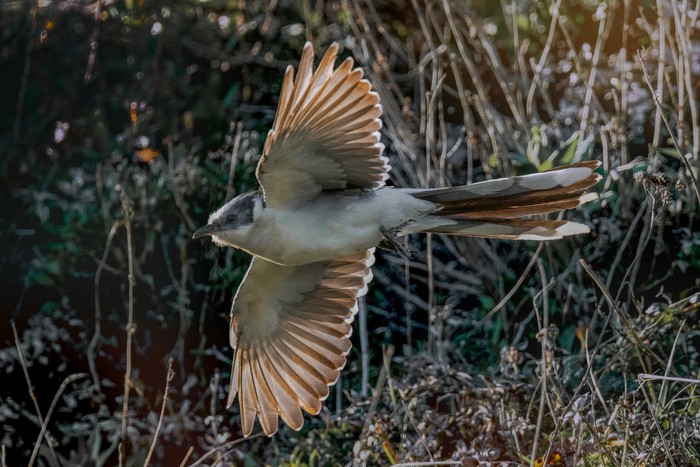 A great find (credited to 'J A Sturt' here the crazy-looking cartoon cuckoo showed well until 26th. The only previous accepted island record relates to a bird present between 26th-28th May 1986 at Brighstone Bay.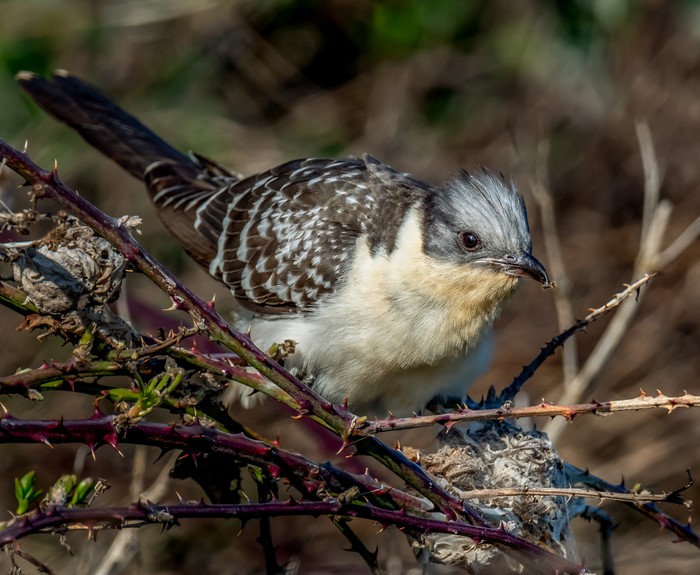 March and April are the prime months for discovering a Great Spotted Cuckoo. A total of 32 of the 51 British records accepted by the end of 2016 have been found in the third and fourth months of the year, with four of these found during the equivalent dates of this review period (two in 1990, 2001 and 2009).
Ferruginous Duck
It is always a delight to see someone who is subjected to unnecessary online mocking and vilification find a good bird. There is no denying that this Twitter account produces some amusing gems, but it also generates some genuinely good birds – a Warwickshire Corncrake springs to mind from recent years. And so it was, on the final day of the last review period, 'Jenny' found a drake Ferruginous Duck at Alvecote. The photos here left a little to the imagination, but fortunately snaps taken over the following days showed the bird to be a cracking Fudge, lacking any hints of Tufted Duck or Pochard influence.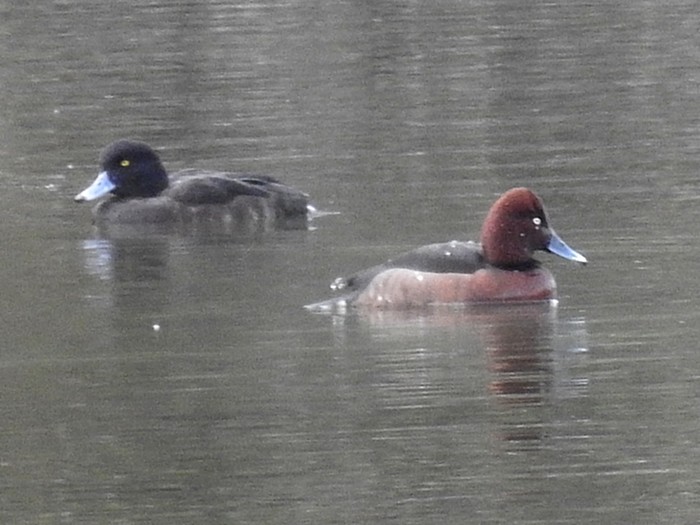 Two-barred Crossbill
A wing-barred crossbill present at Cannock Chase since the back end of last year finally found a wider audience on 23rd, when Staffordshire birders followed an information trail and photographed the long-staying bird
Would appreciate some feedback back on the possible Two Barred Crossbill on Cannock chase today. Not the broadest of wing bars but pale tips to tertials evident. Thought we heard it calling before we saw it. pic.twitter.com/vlP5Sf5YxG

— BELVIDE BIRDING (@BelvideBirding) March 23, 2019
We still don't really know what these 'non-spanking' Two-barred Crossbills are. The limited extent of the pale tips to the wing coverts and tertials, the off-white colour of these tips, the general plumage tones and structure of the bird will all be used to dismiss the bird as a wing-barred Common Crossbill, or hybrid Two-barred x Common. This article argues that such 'rubrifasciata' crossbills are indeed hybrids, but why can the crossbill currently in Staffordshire not be a first-winter male Two-barred? The retention of juvenile wing feathers could account for the suboptimal wing bars and tertial tips, crossbill plumage tone and colour is related to moult timing (see Steve Howell's 'Molt in North American Birds'), thus making arguments about plumage colour less significant and the bird has black (not brown) uppertail coverts. A similar bird to the Cannock Chase crossbill is discussed at length here.
Red-flanked Bluetail
An unexpected Saturday surprise at Landguard Nature Reserve (Suffolk) came in the form of a Red-flanked Bluetail. The third site record (following birds in October 1994 and November 2011) was trapped and ringed mid morning on 23rd. Whilst the upsurge in autumn bluetails has been well documented, spring records remain at a premium – there were only four March records whilst the species was considered by the BBRC (up to the end of 2016) and only nine spring records in total.
Red-rumped Swallows
All Red-rumped Swallow records emanated from Cornwall – Tresillian and Polgigga on 21st and Marazion on 24th and Porthgwarra 24th-25th.
Red-throated Pipit
This isn't the first Red-throated Pipit to be captured by remote sound-recording equipment in the UK – there are previous examples from Sheringham (Norfolk) on 7th May 2018 and at Knott End (Lancashire) on 11th October 2018 - and with the increasing popularity of the study of 'Noc Mig', it is unlikely to be the last. But when John Poyner put out his recording equipment in Nethy Bridge overnight on 23rd/24th March, Red-throated Pipit was probably low on his list of likely recordings! It is easy to believe that Red-throated Pipits are under-recorded in Britain and Ireland, but one in mid March in northern Scotland is somewhat unexpected. In fact, there has never been a March record during the periods when Red-throated Pipit has been considered by BBRC (pre-2005 and again since 2015). But late March is a typical date for Asian vagrants wintering in Western Europe to start moving (eg the Red-flanked Bluetail detailed above), and there is a record of a wintering Red-throated Pipit in County Dublin at Rogerstown Estuary from 24th December 2006 to 20th January 2007. If nightime recording continues to be trendy, it will be fascinating to see what else we're missing.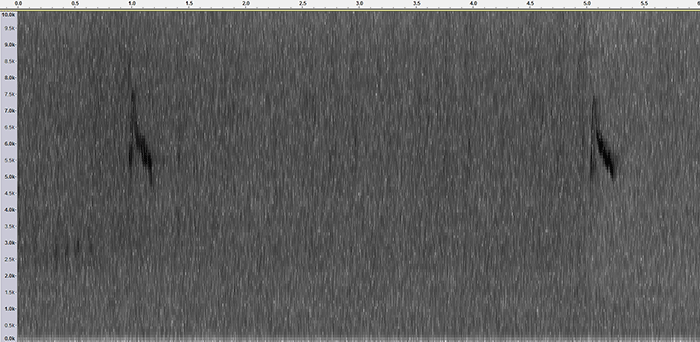 John's sonograms of the bird can be viewed here, an example of another nocturnal Red-throated Pipit is at www.xeno-canto.org/439447 and an extensive collections of Red-throated Pipits here for comparison.
Bonaparte's Gull
A stunning photograph of a showy Bonaparte's Gull at Wrafton Pond (Devon) was posted on the Devon Birds website on 25th https://www.devonbirds.org/news/bird_news/devon_bird_sightings?blogEntry=20164. Luckily the bird was identified from the photograph in time for it to be twitched later that day.
Three White-billed Divers – at Dunnet Bay (Highland), Findlater Castle (Aberdeenshire) and Papa Westray (Orkney) – were recorded this week, whilst Pacific Divers remained in Cornwall (in Mount's Bay) and in Co Cork (at Crookhaven).
Sooty Shearwaters flew past The Lizard (Cornwall) on 22nd and Scoughall (Lothian) the following day.
It would be nice to have faith in the idea that this week's proliferation of White Storks have all arrived on the same airflow as the Great Spotted Cuckoo, Red-rumped Swallows, Garganeys etc. But they could of course just be wandering British 're-wilded' birds. Either way, records came in the form of a flock of five over Truro (Cornwall) on 22nd and singles in Berkshire, Buckinghamshire, Hampshire, Herefordshire, Kent, Glamorgan, Gloucestershire, Somerset and West Sussex.
Four Glossy Ibises were logged in Co Cork, whilst singles were in Co Wexford, Cornwall, East Sussex, Gwent, Hampshire, Kent, Somerset and Suffolk.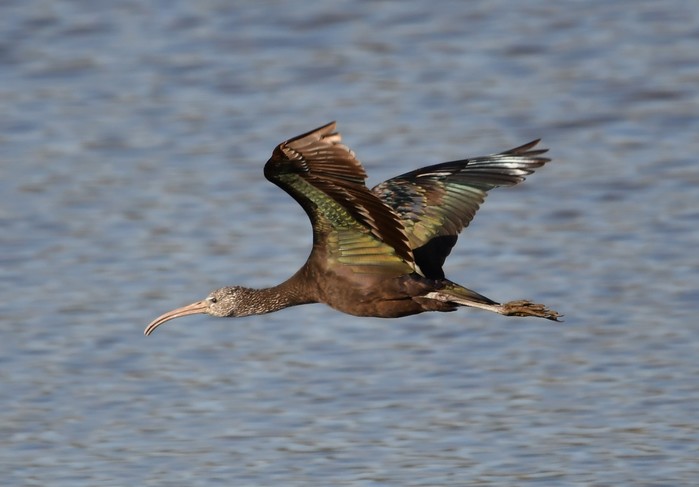 At least 258 Cattle Egrets were still spread over 21 counties.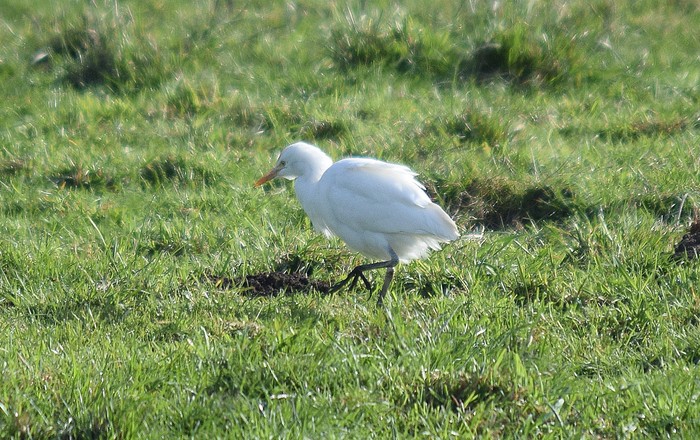 A Todd's Canada Goose on Islay (Argyll) and Canada Goose on Barra (Western Isles) both lingered. Tundra Bean Geese were logged in North and West Yorkshire (both singles) and Norfolk (at flock of at least 11 at Welney WWT), Black Brants continued to show at Walney Island (Cumbria) and West Mersea (Essex), whilst a Grey-bellied Brant candidate was still in Co Louth.
In Highland the Blue-winged Teal continued to show well until 25th and the (very) long-staying Black Duck was noted again at Strontian.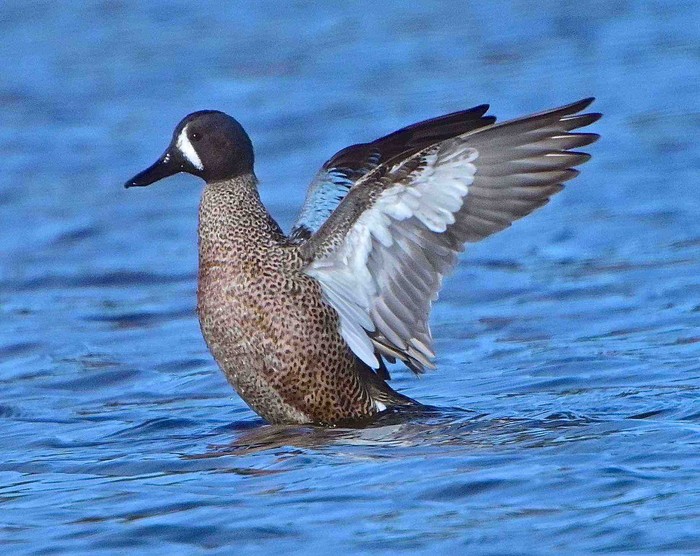 The first-winter drake Lesser Scaup discovered last week at Blagdon Lake (Somerset) remained throughout. Long-staying American Wigeons were still in Leicestershire and Worcestershire, 15 Ring-necked Ducks included flocks of five in Co Cork and three in Devon and eleven Green-wing Teals were logged.
Five Surf Scoters were reported during the week – two in both Co Clare and Co Meath and the lone adult drake at Musselburgh (Lothian).
The adult male Pied-billed Grebe was again reported at Loch Feorlin (Argyll).
<!—End of Section Title-->
In wader terms it has been a static few weeks, but this review period produced a couple of new oddities – namely a Kentish Plover at Greatstone-on-Sea (Kent) on 24th-25th and a Pectoral Sandpiper in the Wadebridge area (Cornwall) 23rd-25th (the latter visiting the same site that continued to host the wintering Temminck's Stint).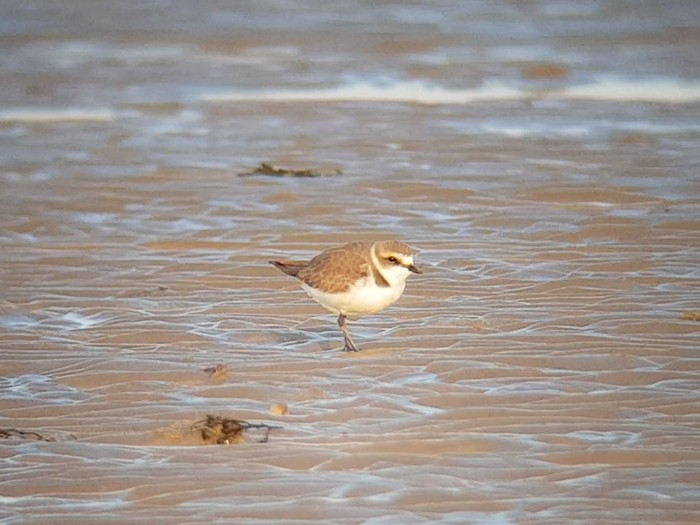 A Grey Phalarope at Conwy RSPB lingered into this review period, whilst another was at Thurso (Highland) on 25th. Long-staying rarities comprised the Lesser Yellowlegs in Cornwall and Dorset, Long-billed Dowitcher in Lincolnshire and Spotted Sandpiper in Co Wexford.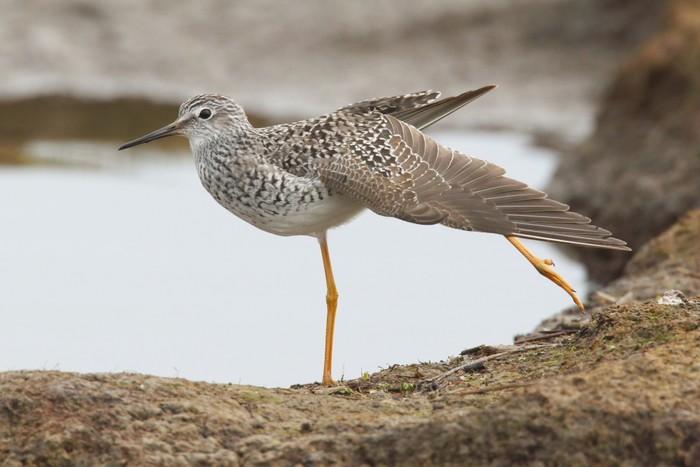 Last week's Bonaparte's Gull in Co Donegal showed again at Killybegs. Meanwhile Ring-billed Gulls were logged in Co Kerry (3), Co Antrim, Co Cork, Cornwall, Gloucestershire and Hampshire and Kumlien's Gulls comprised a cracking adult photographed flying past Uisaed Point (Argyll), in addition to another adult in Orkney, a juvenile in Co Antrim and second-winters in Co Down and Suffolk.
Ireland's resident Forster's Tern was seen again in Co Galway, at Kinvarra.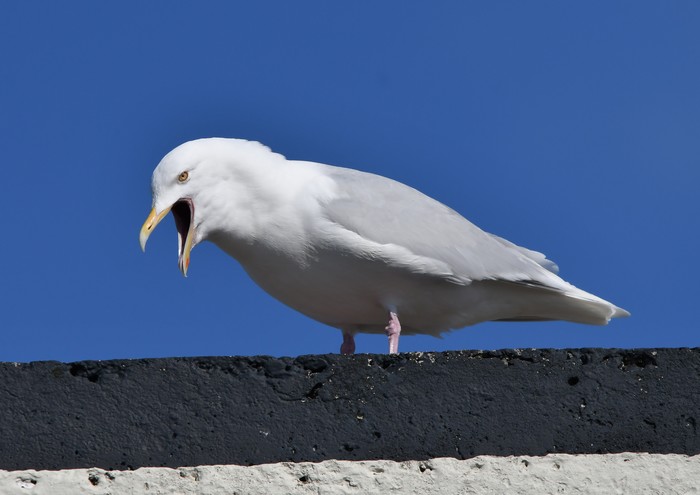 A number of White-tailed Eagles were on the move in England. An immature between Weybourne and Sheringham on 20th was presumably the bird seen in Essex and Suffolk the day before. It ranged widely across sites along the north and east Norfolk coasts until 23rd, when it also ventured into Suffolk. An adult flew over St Margaret's at Cliffe and Eastry (Kent) on 24th before being logged over Amwell NR (Hertfordshire) the following day. A juvenile flew over Cleadon (Co Durham) on 20th. Meanwhile Scotland produced an immature over Norfolk Ronaldsay (Orkney).
Six Rough-legged Buzzards comprised two together in Kent, and singles in Cambridgeshire, Norfolk, North Yorkshire and Suffolk.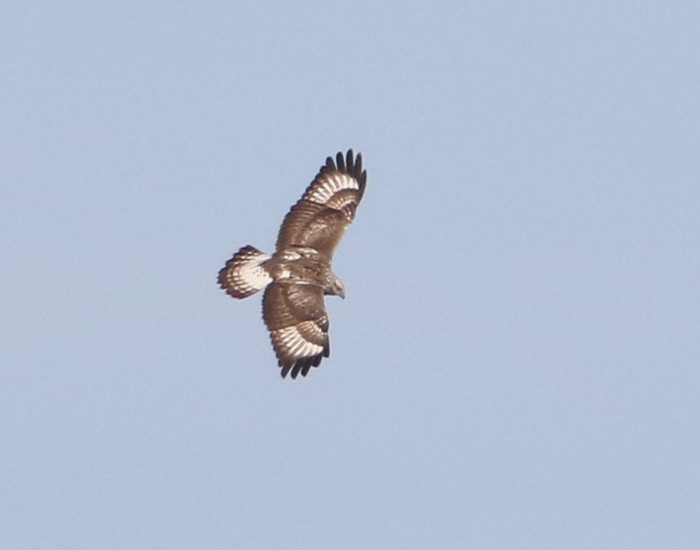 A Snowy Owl remained on Eday (Orkney).
A scattering of scarce migrants arrived from the south, supporting the headline landbirds already detailed above. An arrival of Hoopoes comprised individuals at Llandeloy (Pembrokeshire) on 22nd, St Agnes (Isles of Scilly) 23rd-24th, Beckton (London) on 24th and Portland (Dorset) 25th-26th. A Wryneck was on The Lizard (Cornwall) 23rd-24th, whilst on 23rd Serins flew over Portland Bill (Dorset), Exmouth (Devon) and Pegwell Bay (Kent).
From the east were lingering Pallas's Warbler in Cornwall, Little Buntings in Co Cork (2 at Galley Head 24th-26th) and Norfolk (the lingering bird at Weybourne Camp), a Rose-coloured Starling at Offerton (Greater Manchester) on 23rd and Yellow-browed Warblers in Cornwall (2), Gloucestershire, Kent, Somerset and Wirral.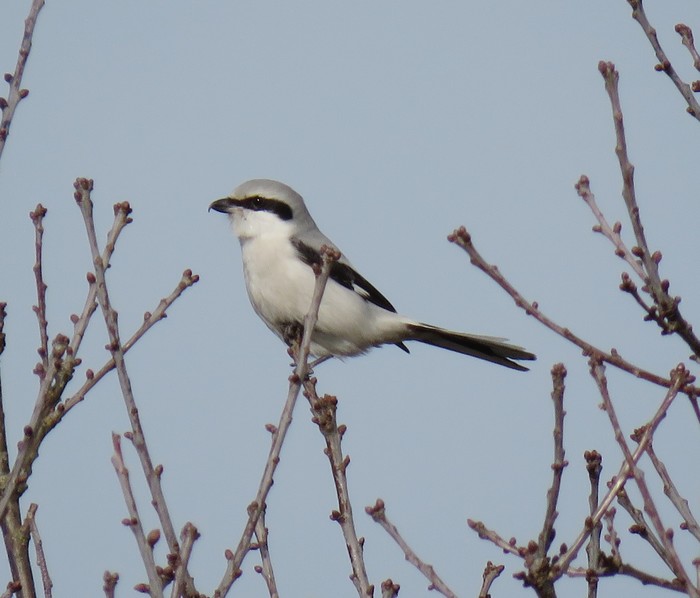 In Kent the Penduline Tit lingered at Grove Ferry NNR until at least 25th.
A winter feel was maintained by two Coues's Arctic Redpolls in Norfolk (lone birds at Sculthorpe Moor and Wells Woods), Lapland Bunting on Blakeney Freshmarsh (Norfolk) on 25th, 40 Shorelarks (21 in Norfolk, 14 Lincolnshire, four in Suffolk and one in East Yorkshire), nine Great Grey Shrikes and 130 Waxwings.
Holidays Western P birders headed to North Africa this week –Algerian Nuthatch, African Silverbill and Red-billed Firefinch were all successfully twitched in Algeria, whilst the Golden Nightjars were again observed in Western Sahara.
A Green Heron and Greater Yellowlegs on Azores, American White-winged Scoter in Iceland and American Coot in Spain were all of Nearctic origin.
The Nutcracker lingered in the Netherlands, the Pygmy Cormorant was still in Belgium, Spain hosted two Lesser Flamingos and two Sociable Plovers, an Eastern Imperial Eagle remained in Sweden and the Dwarf Bittern was still on Fuerteventura.
High pressure will bring dry, settled weather to much of the UK during the final days of March, but this is likely to end by the weekend, when a cold front will introduce colder air. But with spring finally up and running, and with the clocks springing forward, let's hope the birding continues to gather pace as we enter April.
Rare wildfowl, waders and gulls should be on the move, and we should see more of the classic 'early stuff' – Alpine Swifts, Red-rumped Swallows or perhaps another Great Spotted Cuckoo. Fan-tailed Warbler and Black-eared Wheatear have all occurred during this period, and despite the species' rarity in spring, there have now been five Red-flanked Bluetails in the last few days of March/first couple of days of April. Six Killdeer records have occurred during the coming week in previous years, if recent years are anything to go by then Black-winged Stilts will soon be arriving and 14 years on from the Belted Kingfisher, perhaps it is time for another April Fools' surprise.
Stuart Piner
27 March 2019
Share this story
Tweet