Weekly birding round-up: 30 Jan - 5 Feb
The week at a glance
A second wintering Pallas's Warbler is found, in Co.Durham
The Blyth's Reed Warbler remains in Great Manchester
And the Eastern Yellow Wagtail is still present on Scilly
A week of weather just gone for fans of misty-eyed nostalgia, for a time when winters were really winters, complete with actual snow that's more than a blink-and-you'll-miss-it dusting. Not only did we get snow, we got snow in the south-west of England – and when that happens, you know it's a proper snowfall.
Unsurprisingly, though, all of this wintery wonderland stuff rather put a dampener on birding – freshwater bodies were freezing up, and at least some birders' attention was probably more focused on the day to day stuff rather than picking up a pair of bins and a scope and heading out to see what they could find.
All that said, a few choice bits and pieces were seen this week…
Pallas's Warblers
Last week's Pallas's Warbler in Cornwall, found at Coverack on 23rd January, was an exotic twist to the more anticipated diet of Yellow-browed Warblers birders in the south-west have been enjoying in recent weeks. We'd expected them to be enlivened by the odd Hume's Warbler, but a wintering Pallas's Warbler feels like a more unusual beast altogether.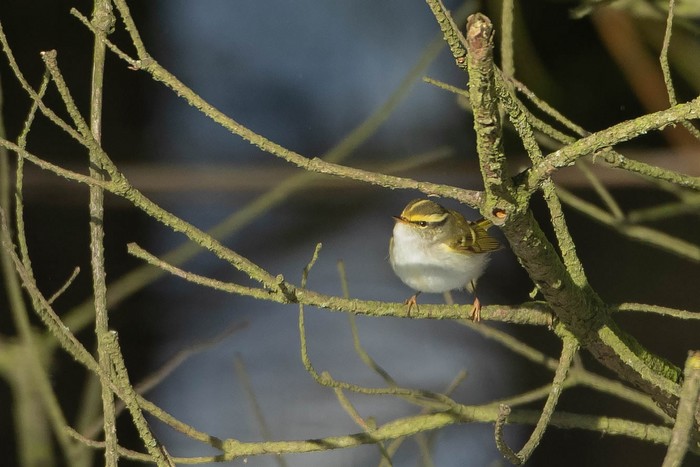 That recent individual remained this past week at Coverack until 5th, but was joined by a second individual in altogether less clement surroundings than a sheltered Cornish village on 31st-5th – another Pallas's Warbler, but this time much further north and east, at Fishburn (Co.Durham) – not only an excellent find at this time of year anyway, let alone away from the south-west, but inland too… Not quite giving the Greater Manchester Blyth's Reed Warbler a run for its money in terms of most unlikely warbler to be found in the north of England in midwinter, but certainly coming close. Both recent birds serving an inspiring reminder that, with birds, one can just never tell – good things can turn up pretty much anywhere, and anytime.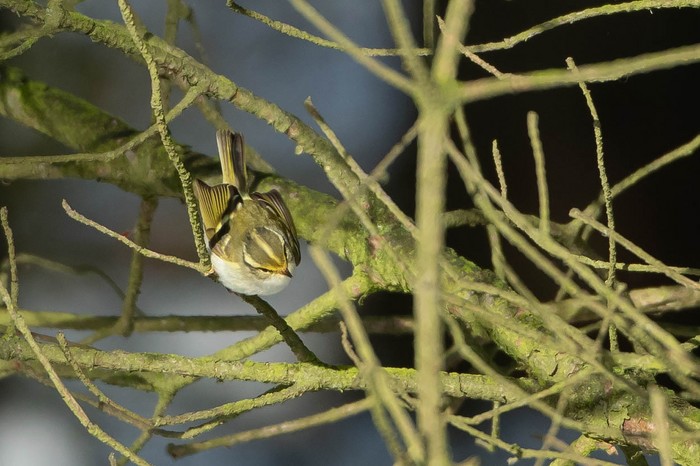 Blyth's Reed Warbler
While the timing of the bird's occurrence is properly eyebrow-raising, the behaviour of the Blyth's Reed Warbler in Leigh (Greater Manchester) is rather less so, as anyone who's chased one of these archetypal lurkers in autumn can attest – the species tends to be either feast or famine, and often largely the latter – scrotting around in deep cover and only occasionally giving themselves up. Then again, when they do deign to show themselves, it can be the full bells'n'whistles experience out in the open.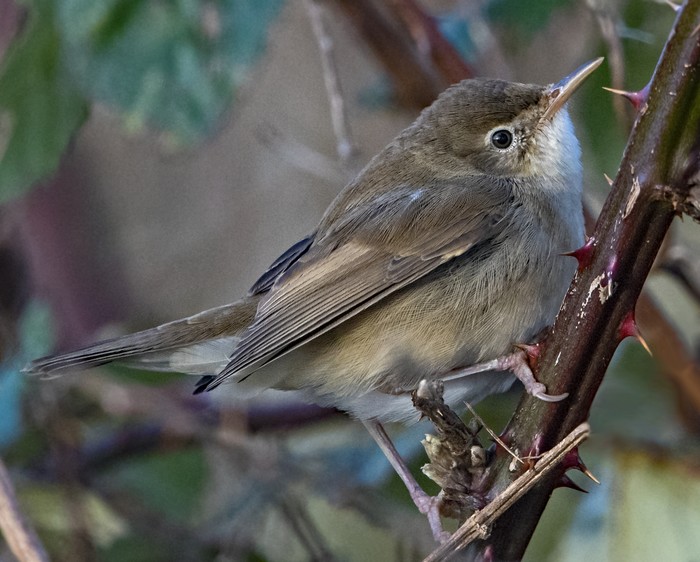 Still present this week, this unprecedented wintering individual was nowhere to be seen for days and then blam! there it was again intermittently on 1st-4th. Hard weather notwithstanding, it'll be interesting now to see if it stays faithful to Leigh until the spring.
Eastern Yellow Wagtail
Clearly the previous week's confiding and predictable behaviour by the St Mary's (Scilly) Eastern Yellow Wagtail was completely atypical, for this week we saw a return to the rest of the winter's form where it was concerned. Which is to say, it was nowhere to be seen for much of the time, only being noted back in the Pelistry muddy field it had previously favoured on 3rd again.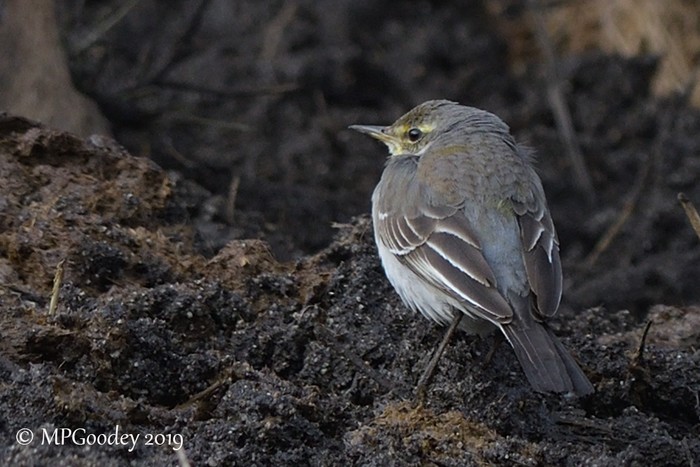 Kicking off the Seabirds, Cornwall provides most of our Pacific Diver sightings again this week, with adults once more noted in Gerrans Bay on 30th and Mount's Bay on 2nd-4th and then, on 4th, two adults were seen together at Newlyn. The balance of the week's sightings came once again from Ireland where, at Crookhaven (Co.Cork) on 2nd, the returning adult bird remained in situ.
White-billed Divers meanwhile were predictably more northerly in their distribution and more or less the preserve of Shetland this week – the regular bird was still off Housabister on 30th, and a fresh juvenile was found off Skelda Voe on 2nd-3rd; while the settled individual remained off Barra (Western Isles) on 30th-4th.
Staying, briefly, in the north a Little Auk was noted off North Ronaldsay (Orkney) on 1st, and another was noted off Unst (Shetland) on 5th.
Finally, back in Cornwall, The Lizard provided sightings of a single Pomarine Skua on 1st and 2nd.
Glossy Ibises remained a striking fixture in Cornwall, Scilly and Co.Cork for another week; particularly so in Co.Cork at Clonakilty where the settled recent dozen became a baker's dozen on 2nd-3rd with the addition of an hitherto unrecorded bird.
On Scilly, five birds remained on St Mary's until 2nd, with just one bird noted on the island on 3rd. Cornwall meanwhile boasted single birds at Helston still on 30th-4th, Newquay on 30th-1st and over St Buryan on 2nd; while two birds at Drift reservoir on 30th had increased to three birds the following day. Heading up country, single birds were seen at Newport Wetlands NNR (Gwent) still on 2nd-4th and Slimbridge WWT (Gloucestershire) on 3rd. Finally, back in Ireland, a singleton was seen in Co.Wicklow at East Coast NR on 30th-2nd.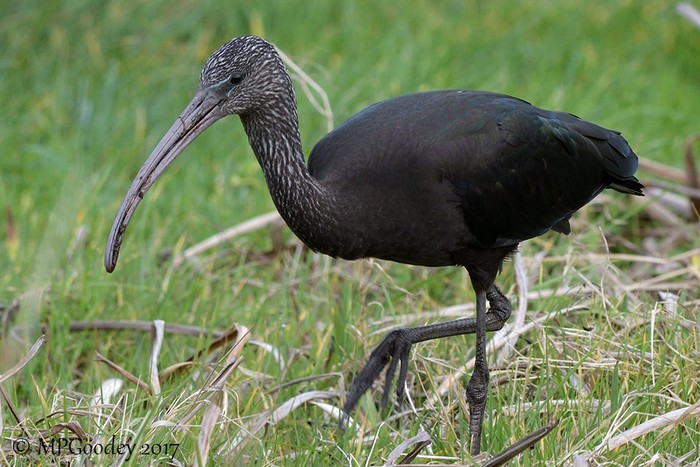 A deep breath now, and onto Cattle Egrets - perhaps unsurprisingly, given the weather conditions, birds either went unrecorded or simply unseen this week, with only (!) around 150 birds logged nationally – definitely down, anyway, on recent weeks' showings. Our peak count reflected that, with a mere 34 birds seen on the Somerset Levels near Ham Wall RSPB on 2nd.
Manea remained the hotspot this week for non-Norfolk Common Cranes, with 43 birds the top tally from there on 3rd. The first-winter bird that's wintered in the north remained at Coldstream (Borders) still until 5th, while an adult at Dungeness (Kent) on 2nd was presumably the same individual noted going east over Cuckmere Haven (East Sussex) earlier in the day.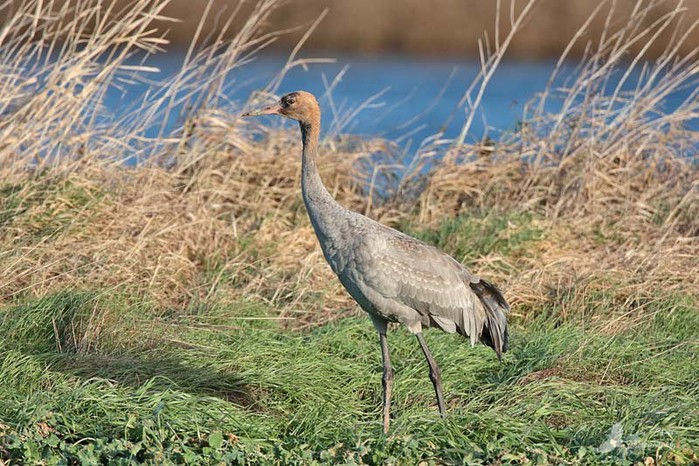 In a week that featured so much of the white stuff, what could be more appropriate to launch our foray onto the RBA duckpond than a bunch of Snow Geese? Though, to be fair, only one of those seen was a white morph bird – that noted at Tacumshin (Co.Wexford) on 2nd – and one of the remainder was suspected to have jumped the wire somewhere – a blue morph seen on Anglesey at Llyn Trafwll on 30th-2nd. The remaining sightings related to intermediate morphs at Loch of Skene (Aberdeenshire) and Munlochy Bay (Highland) again on 3rd; and a blue morph in Aberdeenshire at Blackburn on 5th.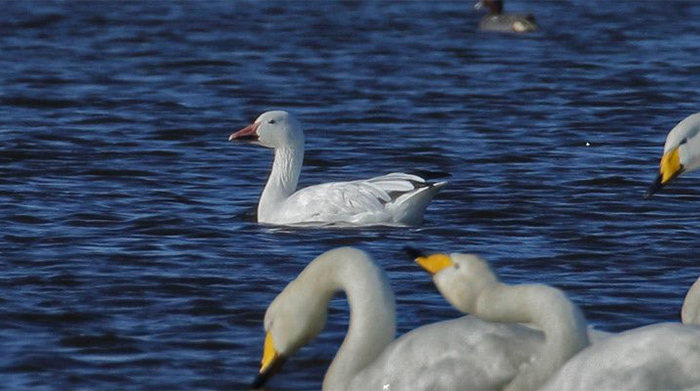 The Goose Formerly Known As Canada was for a while looking like being the sole preserve of Lancashire this week – an interior Todd's Canada Goose was seen at Banks Marsh NNR on 30th-2nd again, and Lytham Moss on 3rd-4th; while a small Canada-type was seen at Hesketh Out Marsh RSPB on 30th. Late to the party came hutchinsii Richardson's Cackling Geese, in the form of single birds on Tiree (Argyll & Bute) and North Uist (Western Isles) again on 4th, the latter individual also still sharing the site with a small Canada-type. Finally, on 5th, a Todd's Canada Goose was noted on Islay (Argyll & Bute).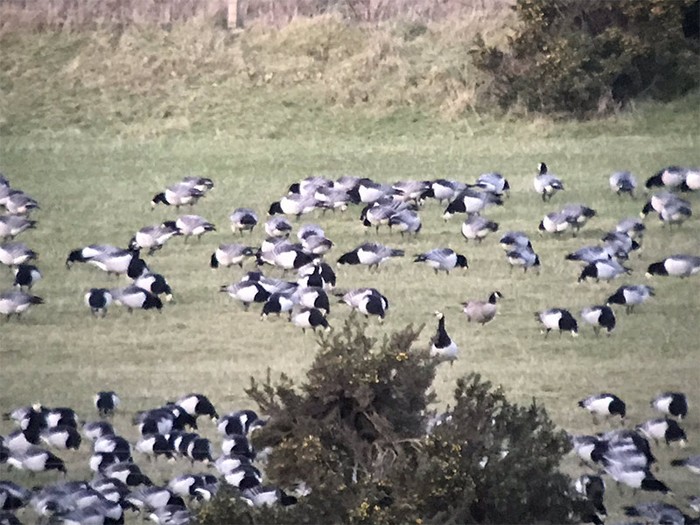 Black Brants were in relatively short supply this week – adults were noted around Felixstowe Ferry (Suffolk) still on 30th-5th, at Seagrange Park (Co.Dublin) on 31st, and on the Fleet (Dorset) once more on 1st-3rd.
Moving onto the quackers, the drake Black Scoter was lobbing around the Northumberland coast still this week, being noted off Goswick on 30th and Holy Island on 3rd.
His commoner brethren, Surf Scoters, were mainly accounted for by sightings from Scotland and Ireland again this week. Drakes were seen in Lothian off Musselburgh on 30th-3rd still and Gullane Point on 31st-1st; and off St Andrews (Fife), where two birds remained on 1st-2nd. Duos were seen in Ireland from Inch (Co.Kerry) on 31st and Ben Head (Co.Meath) on 3rd still. Finally a drake was seen in Wales at Black Rock Sands (Gwynedd) on 4th.
Almost 20 Ring-necked Ducks were again tallied nationally this week, with many settled individuals remaining popular local staples. All related to single birds with one notable exception – the flock of seven seen again in Co.Cork at Lough Atariff on 30th.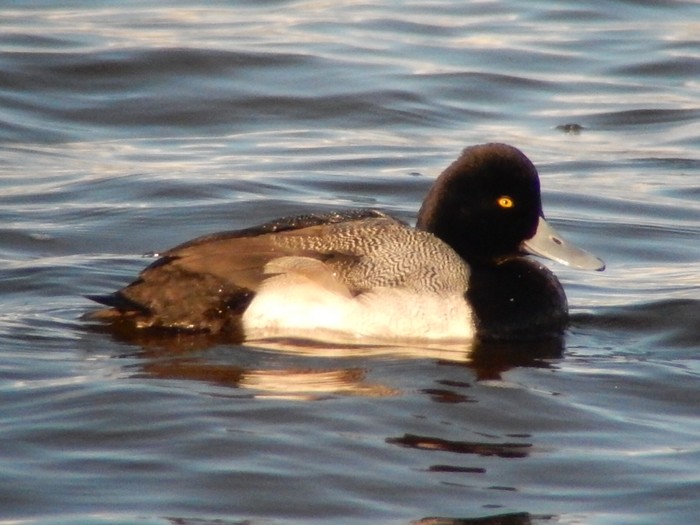 Ireland built on the modest recent influx of Lesser Scaups with a fresh drake at Belfast Lough on 30th, present there for its fourth day at that point. In Scotland, the drake remained on Loch Ryan (Dumfries & Galloway) on 30th.
The drake Ferruginous Duck at Blashford Lakes HWT (Hampshire) was still present and presumably correct on 31st-2nd; another drake was found in Essex on 5th at Holyfield Lake. It's historically a good time of year for them to be found. But recent events leave us with a jaundiced eye for these apparently blameless ducks…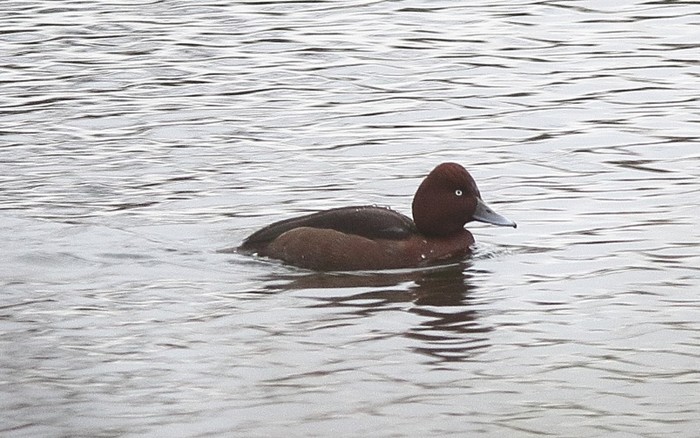 Numbers of American Wigeons took a bit of a dive this week, with just three familiar faces still being seen - the female still at Grimley (Worcestershire) on 30th-4th; and drakes in Highland at Tain Links still on 30th-5th and Loch Watten on 2nd.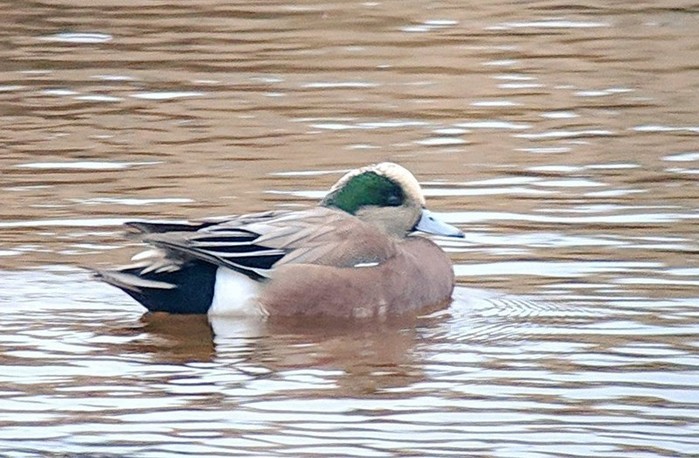 Green-winged Teals fared a little better – seven were noted over the course of the week. These comprised Scottish birds on South Uist (Western Isles) on 30th-4th, Tain Links (Highland) still on 31st-5th, on North Ronaldsay (Orkney) again on 31st-5th, and at Caerlaverock WWT (Dumfries & Galloway) and Loch Flemington (Highland) again on 4th. English individuals remained in the Kilnsea area (East Yorkshire) on 30th-5th and once more down at Abberton reservoir (Essex) on 3rd. An unconfirmed further report came from Netherfield Lagoons (Nottinghamshire) on 4th.
The female King Eider was once more logged at Ynyslas (Ceredigion) on 5th.
We'll finish up in Shetland, where our honorary waterfowl the Pied-billed Grebe was still mooching up and down the Loch of Spiggie in the company of a Little Grebe on 30th-3rd. We all know how that ends…
<!—Section Title -->
Things remained, for the most part, predictably peaceful on the Shorebirds front for another week, with one notable exception – and that would be Irish Spotted Sandpipers. I think we said here a few weeks back that after an autumn so dominated by westerlies as the past one we could be on for more than one example of this unassuming wader – and sure enough, the settled recent first-winter at Ferrybank (Co.Wexford) still on 30th-1st and, latterly, at nearby Ferrycarrig on 2nd was joined in the news this week by another young bird on the River Brickey at Dungarvan (Co.Waterford) on 30th-3rd.
I'd put money on there being at least another one lurking in some muddy tidal creek in Ireland or Cornwall, waiting for some keen-eyed birder to notice it.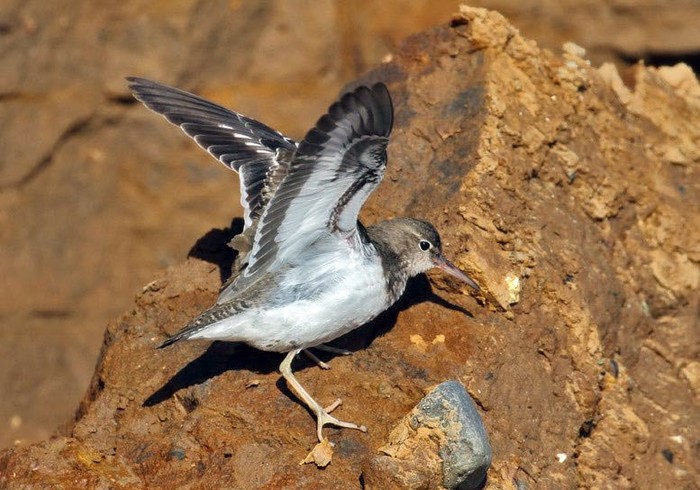 On the subject of Cornwall, the Temminck's Stint was seen again at Chapel Amble on 2nd-5th, and the first winter Lesser Yellowlegs remained at Devoran Quay on 30th-4th. Dorset's example of the latter was still present at Lodmoor RSPB on 30th-5th.
We finish up in Lincolnshire where, on 30th-5th, the adult Long-billed Dowitcher was still to be seen at Frampton Marsh RSPB.
After an absence of almost a week, the adult Bonaparte's Gull reappeared at Erith (London) this week on 31st-3rd – a welcome return, for sure. Equally welcome was the news coming out of Hessilhead Wildlife Rescue in Ayrshire where the recent adult Ivory Gull continued to recuperate, with an eye to a public release at some point in the hopefully near future.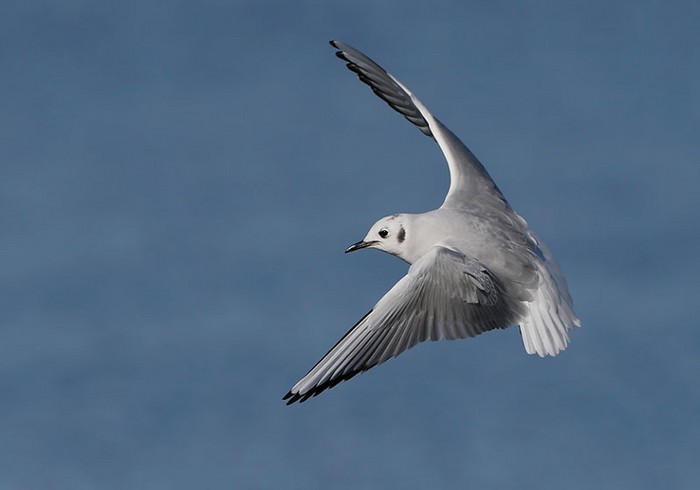 While the winter has been far from a classic for the species, Ring-billed Gulls picked up a little momentum this week, with Ireland leading the modest charge. Five adult birds were logged there: at Bray (Co.Wicklow) still on 31st-4th; at Timoleague (Co.Cork) still on 1st; on 2nd still at Dundalk (Co.Louth) and Nimmo's Pier (Co.Galway), with the latter bird still present on 4th; and on 3rd at Tralee Bay Wetlands Centre (Co.Kerry). Further adults were noted at Blashford Lakes HWT (Hampshire) again on 3rd and Strathclyde Loch (Clyde) again on 30th-4th; and the second-winter individual remained on Tiree (Argyll & Bute) on 2nd still. On 4th the adult was once more seen in Pembrokeshire at Llys-y-Fran reservoir; and on 5th a first-winter was found in Lincolnshire at Trent Port Wetlands.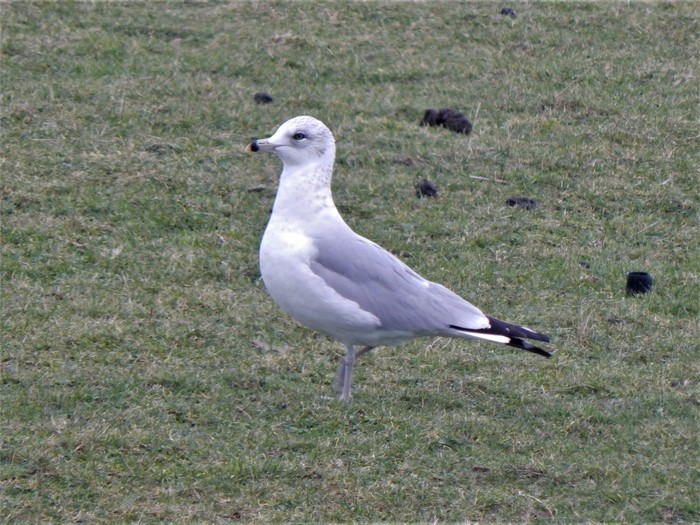 Numbers of both regular white-wingers remained pretty much static for another week, with around 35 individuals of Glaucous and Iceland Gull respectively noted nationwide. Kumlien's Gulls, meanwhile, continued to be picked out. The adult remained down on St Mary's (Scilly) until 1st, with further adults again on North Uist (Western Isles) on 30th and at Wintersett reservoir (West Yorkshire) on 2nd; a third-winter individual was seen at Eccup reservoir (West Yorkshire) on 1st; and a second-winter bird was noted at Lackford Lakes SWT (Suffolk) on 2nd-3rd. On 5th an adult was found in South Yorkshire at Skelbrooke Landfill.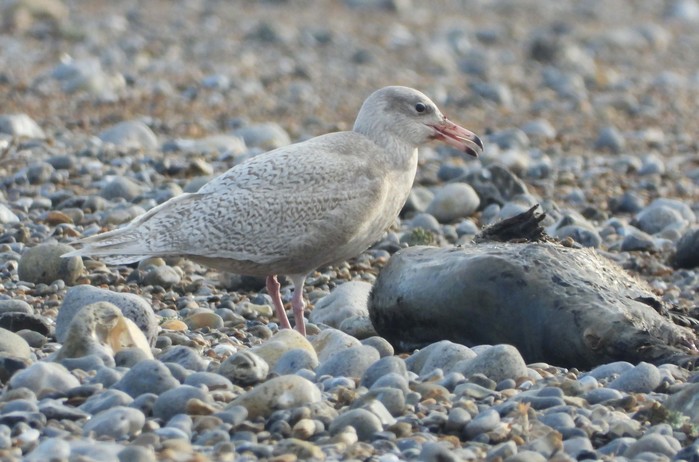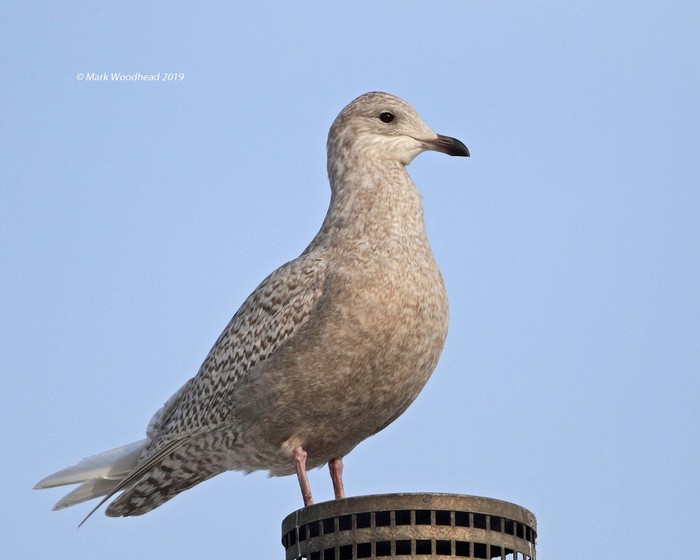 The adult Forster's Tern was once more seen in Co.Galway on Mutton Island on 2nd-4th.
If white-winged gulls are proving something of a damp squib this winter, the same can't be said for Rough-legged Buzzards - a fair few remained settled at their chosen wintering stations for another week, with some wandering birds providing welcome diversions for those fortunate enough to cross paths with them.
Starting in Norfolk, sightings came once more from Haddiscoe on 30th, Choseley on 1st still, and Snettisham on 1st and again on 5th too; Suffolk proved busy, with records from Blyford on 30th and 2nd, Sudbourne Marsh on 2nd, and Orford Ness again on 2nd-3rd; regular sites in Cambridgeshire continued to deliver the goods, at Holme Fen NNR on 30th-4th, and Thorney Toll on 30th-5th, with a sighting from Littleport also on 3rd; two birds continued to haunt the Chetney Marshes and Funton Creek area (Kent) until 3rd with at least one still in the area on 5th, and with a further sighting in the county at Lower Halstow on 31st; and on Scilly, one was seen on St Mary's on 30th. On 4th one was seen in North Yorkshire near Buckden.
But for a lack of concrete confirmation, the unconfirmed report of an Olive-backed Pipit in Dorset at Boscombe on 1st-2nd would have soared into the headlines. As it was, it heads up our relatively scant showing of interesting midwinter passerines.
The same could also be said for the female Black-throated Thrush, reputedly still present 'recently' on private land at Bishopstone (Wiltshire).
Yellow-browed Warblers remained unperturbed by the wintery turn the weather took in the southwest, with a good few still being seen and fresh birds continuing to be found. 18 birds in all were noted nationwide, with a scatter of fresh birds at interesting new locations – one on the Isle of Wight at Ventnor on 31st, one at Ferring (West Sussex) on 1st, and another in Pembrokeshire on 2nd at Dinas Cross.
East Sussex, meanwhile, continued to hold the rarer option in the form of the Hume's Warbler at Newhaven still on 30th, though not thereafter.
In Lincolnshire the intermittently seen Dusky Warbler put in another appearance at Huttoft Bank on 3rd again.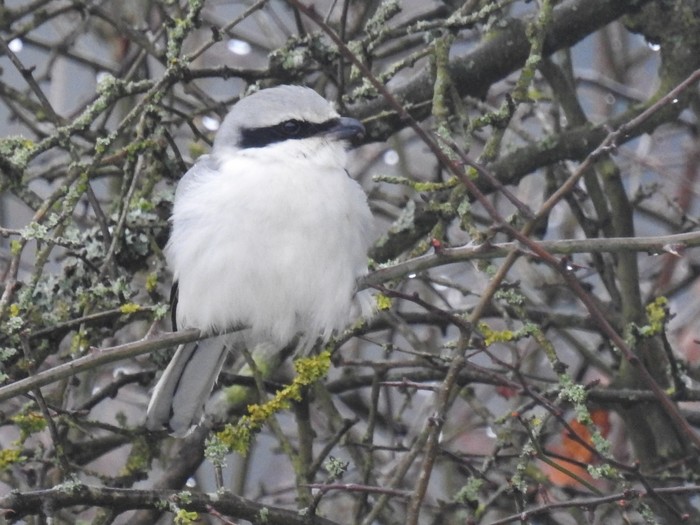 Our regular wintering staple, Great Grey Shrikes, continued to be very much on offer for those prepared to brave the cold and strike out into their temporary territories. Birds remained at Brandon Park Heath (Suffolk) still on 30th; at Grafham Water (Cambridgeshire) on 30th-1st; at Hatfield Moors NNR (South Yorkshire) still on 31st; at Hanging Houghton (Northamptonshire) still on 30th-5th; Santon Warren (Norfolk) on 31st-5th; at Crab Tree Bog (Hampshire) still on 1st-3rd; in Wareham Forest (Dorset) still on 2nd-3rd; in Ashdown Forest (East Sussex) still on 3rd; and on Cannock Chase (Staffordshire) again on 4th-5th. Further sightings came on 30th and again on 3rd in Suffolk at Mayday Farm, and on 30th-31st at Gunnerside (North Yorkshire). On 4th the North Yorkshire bird at Dalby Forest was even in song.
Waxwing numbers seemed to have plateaued at around 450 birds reported nationwide for a second consecutive week. No significant flocks were seen, with small parties making up this cumulative tally. After a halfway decent showing in the last month or so, one would still fancy one's chances of bumping into some on the berries in pretty much any supermarket car park, particularly in the north and east of the country.
The Richard's Pipit was again logged in Somerset at Kingston Seymour on 5th.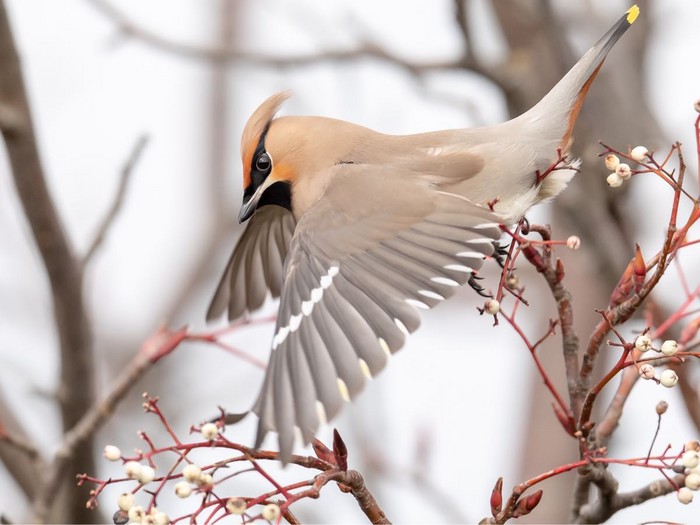 The Pied Crow was once more reported from Flamborough (East Yorkshire) again on 3rd and 5th, notching up yet another month to its increasing tenure there.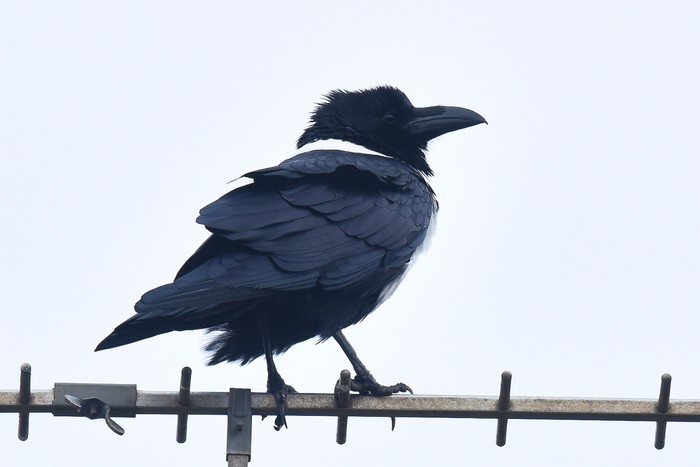 Two of this winter's crop of hardy Rose-coloured Starlings remained available this week – these being the birds in East Sussex at Seaford still on 30th and at Llandudno (Conwy) again on 30th-5th.
In Shetland, the Common Rosefinch was still enjoying the excellent hospitality on offer in a Cunningsburgh garden on 30th.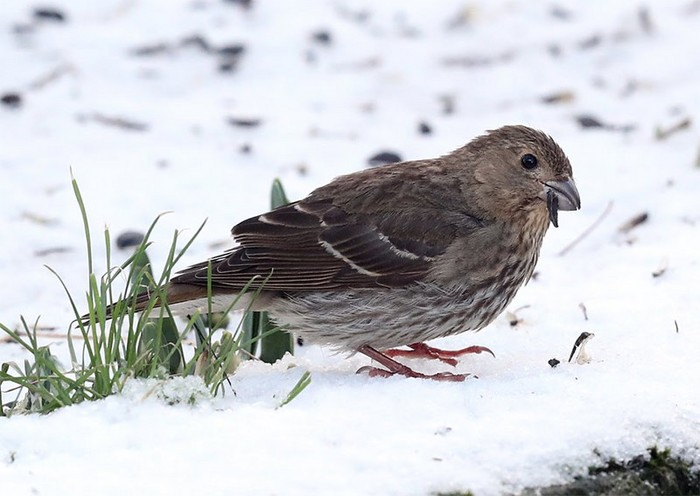 A couple of possible exilipes Coue's Arctic Redpolls were reported from Northumberland this week before a definite sighting, at The Bell near Whiteadder reservoir (Borders) again on 3rd – these were at Edlingham on 31st-1st, and Widdrington moor on 2nd – while, on 2nd, a further individual was found much further south, at Helpston (Cambridgeshire).
Finally, our British and Irish round up completes in the always pleasing form of a Little Bunting, present but with restricted access at Weybourne Camp (Norfolk) on 30th-2nd; if that weren't enough Norfolk frustration, news emerged on 4th of another seen recently at a private Breckland site.
It's been a good winter for records of Rufous Turtle Doves of one complexion or another in Western Europe, particularly in Scandinavia – this week, we've the Oriental Turtle Dove once more seen in Sweden at Gullbrandstorp on 30th-4th; and in Holland, the meena Western Rufous Turtle Dove remained at Limmen on 30th-4th. A couple of Turtle Doves were seen in Britain this week, though not of the rarer kind. Though, given their shocking decline in the face of decades of sustained persecution, they're sadly getting to be rare enough to be noteworthy in their own right.
Sweden also features this week with an Eastern Imperial Eagle present at Skurup on 30th-4th.
Returning to Holland for a moment, we have the Nutcracker still at Wageningen this week on 30th-5th; and, in Belgium, the now resident Pygmy Cormorant remained at Parc Domaine du Val Duchesse on 1st. Any of these very welcome to up sticks and head to Britain, obviously.
A Forster's Tern was seen in France this week again at Pointe de la Loire a la Gueriniere on 2nd-3rd; Guernsey, meanwhile, continued to play host to the American Royal Tern on 5th. Spain provided an American Herring Gull again on 3rd at Santo Estevo de Lires.
Another week, another male Pine Bunting… the preceding week's bird in Latvia was followed this week by one in Germany at Lachem on 31st-1st. Always lurking in the back of our minds as a possibility here too, this species at this time of year. I've fond memories of the Dagenham Chase bird all those years ago. 1992? It still feels like only yesterday. And, at the time, it felt like it might take almost three decades to get some warmth and feeling back in my extremities after a few cold hours watching it.
On the subject of chilly places, Iceland still played host this week to White-throated Sparrow at Ellioahvammur on 3rd and American White-winged Scoter at Keflavik on 2nd.
Heading to warmer climes, the Dwarf Bittern remained on Fuerteventura (Canary Islands) on 30th-3rd; and on Cape Verde, the African Crake was still present on 31st.
Finally, in Israel three Crested Honey Buzzards were noted over Eilat on 2nd.
In the wake of any week in which a duck of the calibre of Falcated Duck finally was deemed to have made the grade for formal admission to Category A of the British List, it seems only right that our attention should turn to quackers of various kinds in the coming days.
A glance at our past records for the coming week provides a couple of stand-out species that would be warmly welcomed. Them, and a Hooded Merganser… But moving swiftly on, past records of Steller's Eider and Harlequin provide some optimistic food for thought.
Perhaps (a little) more realistically, in the wake of a decent autumn of westerlies, we might also think along the lines of checking the local Common Coots for an American Coot. Relatively easily overlooked, particularly from afar, the coming week marks the anniversary of the discovery of two of Britain and Ireland's combined tally of 13 birds, in Dumfries & Galloway in 2004 and Co.Cork in 1981 respectively. Definitely worth giving the Coots a second glance then…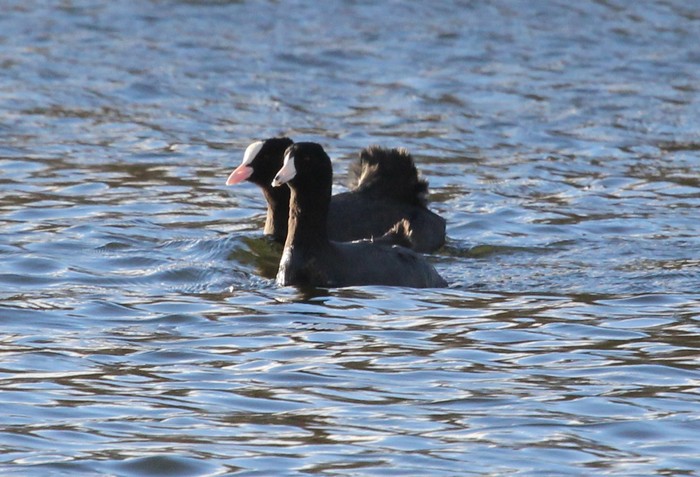 Jon Dunn
6 February 2019
Share this story
Tweet