Weekly birding round-up: 11 - 17 Apr 2018
The week at a glance
American Bittern in Suffolk
Black-headed Wagtail in Lancashire
Short-toed Treecreeper in Kent
Hooded Merganser in Western Isles
American White-winged Scoter in Lothian
Black Scoter in Northumberland
Horned Lark in Surrey
Pacific Diver in Cork
Pied-billed Grebe in Argyll
The week was definitely one of two halves, initially cold and grey with many eastern parts submerged in a blanket of fog. Things improved a little by 13th, however, as the wind swung into the southwest and temperatures slowly began to rise. Parts of eastern England even managed to glimpse the sun, albeit briefly, on 14th before a more general brightening and warming took place. The week ended with an increasingly hot southerly blast of air from Iberia on 17th.
American Bittern
The rarest bird of the week by far was again the American Bittern which remained at Carlton Marshes, Suffolk to 17th. It was still very elusive, however, only seen briefly once or twice a day, and not seen at all on 12th in the dense fog.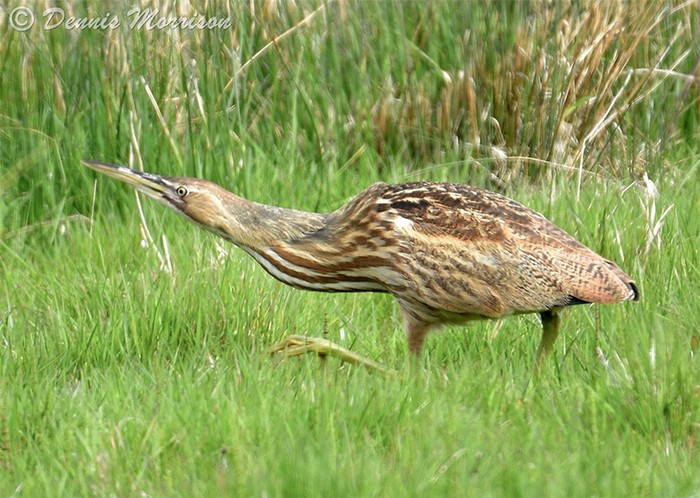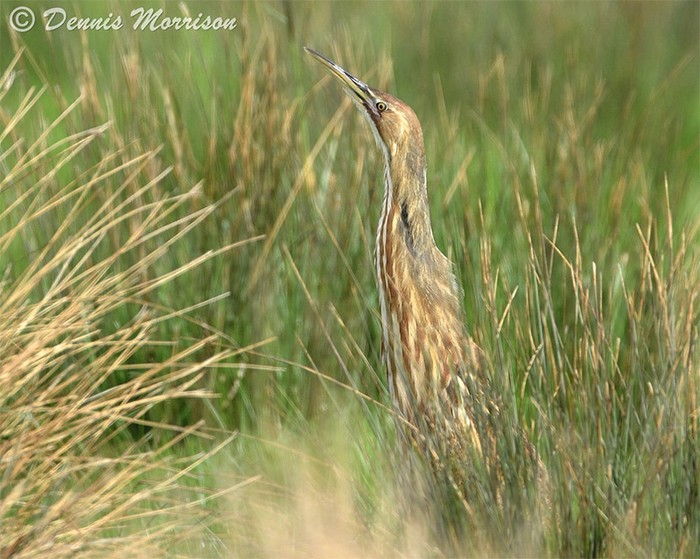 SOURCE IS FOLDER
Black-headed Wagtail
April should really be about southern European 'overshoots', however, and this week's best was a gorgeous male Black-headed Wagtail at Leighton Moss, Lancashire on 14th to 17th. An early migrant through the eastern Mediterranean, this is a pretty typical date for one in Britain. It was also an unsurprising location for this is a bird which can seemingly turn up anywhere, including in the far west. This subspecies has a track record of causing identification problems although well seen (and preferably also heard) birds should actually present few problems. This Lancashire bird certainly looks the part with very broad wing-bars, a jet black hood and green speckling in the nape, the latter perfect for feldegg and, of course, the chances of a Grey-headed Wagtail (the only confusion taxon) in Northwest England in mid-April must be decidedly slim.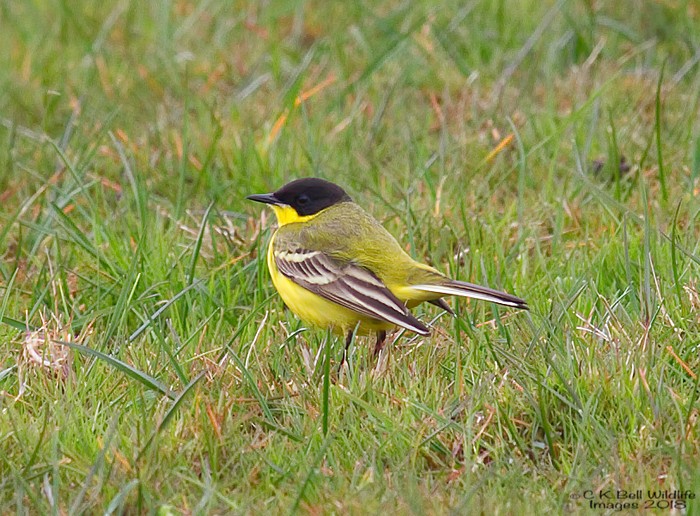 Short-toed Treecreeper
Short-toed Treecreeper is a much less spectacular migrant, both in terms of its movements and its looks, but the discovery of one at (unsurprisingly) Dungeness, Kent on 11th was very welcome nonetheless, particularly as it was the 'top tip' in last week's roundup published just hours before its appearance.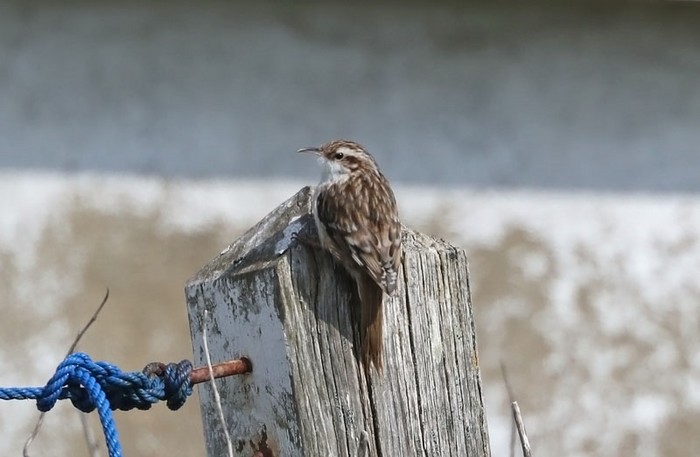 This is still a very rare bird in Britain, with only 29 records to the end of 2016. Away from Kent, only five counties have hosted the species – Dorset, Sussex, Essex, Suffolk and, most far flung of all, Yorkshire where one was at Hornsea Mere as long ago as October 1970. This is one species which doesn't seem to be occurring any more frequently in response to climate change. Even in Kent it's still a great find, anywhere else in Southeast England it's a magnificent find and anywhere beyond that it's pretty much the stuff of dreams.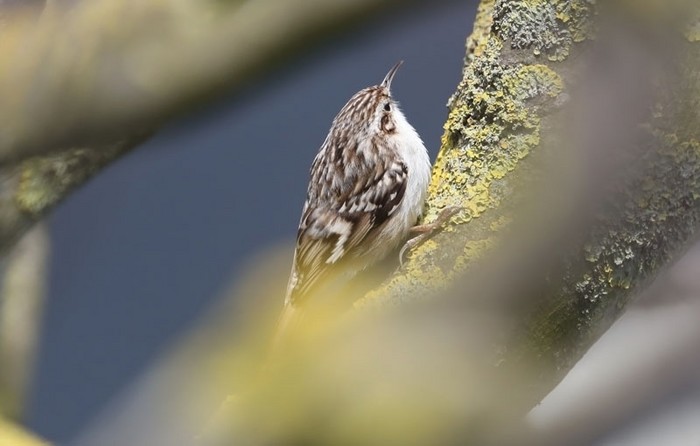 Hooded Merganser
Returning to lingerers, the drake Hooded Merganser was still on its pool on St. Kilda, Western Isles on 11th but apparently not thereafter.
American White-winged Scoter
The drake American White-winged Scoter was still off Musselburgh, Lothian on 17th.
Black Scoter
Also still present was the drake Black Scoter still off Holy Island, Northumberland and sometimes very close inshore to at least 16th.
Horned Lark
Still present too was the long-staying Horned Lark at Staines Reservoir Surrey to 14th but there was no sign of it on 15th, just as news emerged that it was now confirmed following DNA analysis as a Nearctic bird, an announcement which should certainly speed the passage of this subspecies group onto the British List.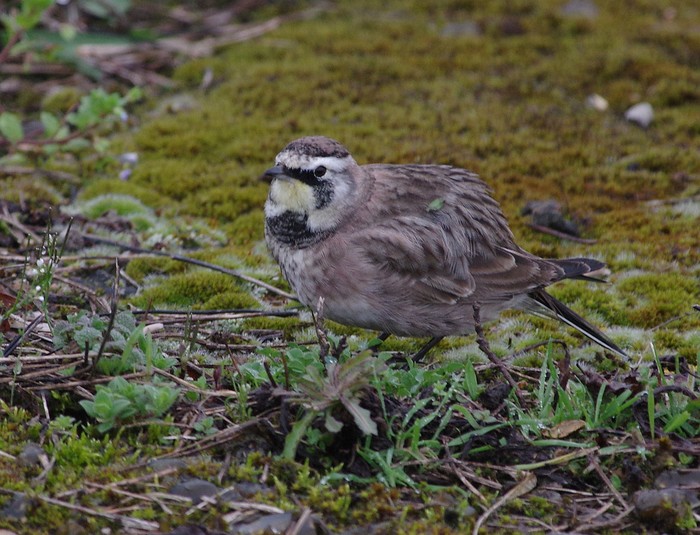 Pacific Diver
In Ireland the long-staying Pacific Diver was again at Crokhaven, Cork on 17th.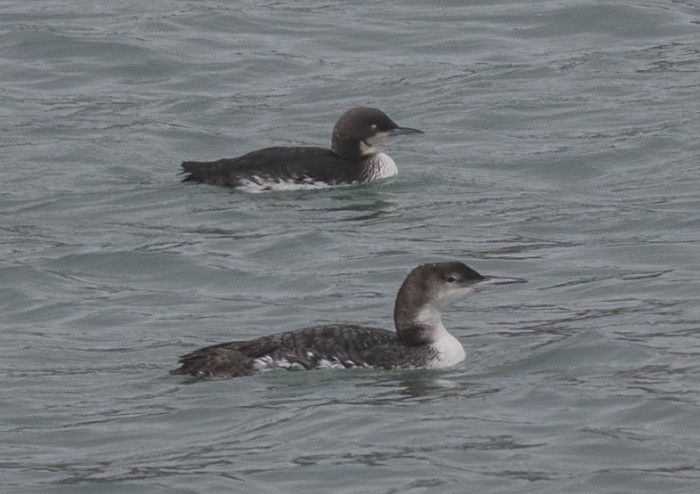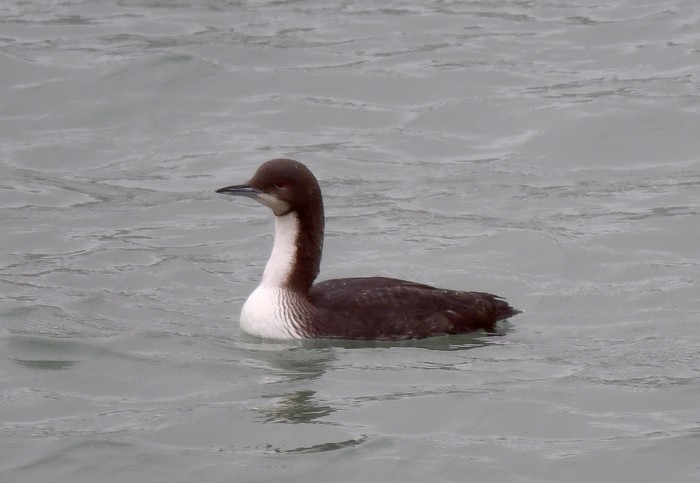 Pied-billed Grebe
Finally, the Pied-billed Grebe was still at Lochgilphead, Argyll on 13th but there was no mention of the Shetland bird.
White-billed Divers continued to dominate the seabird headlines with four off Lewis, Western Isles on 14th and one still next day, one still off Portsoy, Aberdeenshire on 14th and five off Cullen, Moray, two off Portsoy and one off Melmore Head, Donegal on 15th. On 16th, however, a boat trip off Portsoy produced the absolutely phenomenal total of at least 32 (with another off Burghead, Moray). It was not long ago that White-billed Diver was regarded as a true rarity. Their increasingly predictable spring presence at favoured Scottish sites is still a recent discovery but this concentration in the outer Moray Firth now takes the story to a whole new level, indeed in world terms this now seems to be an important site for the species. Where have all these birds wintered?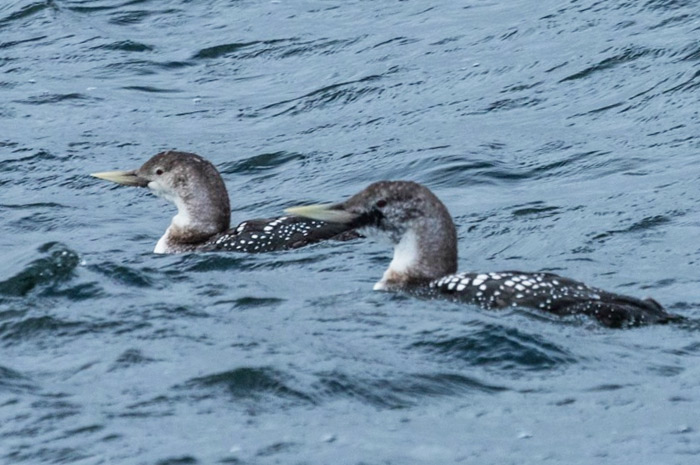 Balearic Shearwaters off various sites in Devon on 15th to 17th and off Mizen Head, Cork on 17th were a little unseasonal.
Wildfowl continued to drift away this week but the intriguing presumed 'Grey-bellied Brant' was still on Banks Marsh, Merseyside to 17th. Otherwise the Nearctic goose news involved a Snow Goose and a Cackling or Canada Goose both on North Uist, Western Isles. Decidedly late now, a Tundra Bean Goose was at Marshside, Merseyside on 12th.
The Ring-necked Duck roundup features birds at Quoile Pondage, Down, Edinburgh, Lothian, Slapton Ley, Devon, Woolhampton Gravel Pits, Berkshire, Cromane, Kerry, Ennis, Clare, Lewis, Western Isles (two), Par Beach Pool, Cornwall and Newbury, Berkshire. Dabbling duck news comprised just the drake Black Duck still at Strontian, Highland to 16th, American Wigeons at Rutland Water, Leicestershire and Spiggie, Mainland Shetland on 17th and Green-winged Teals (all drakes of course) at Keyhaven/Pennington, Hampshire, Ballycarry, Antrim, Lough Beg, Derry, Islay, Argyll, Scarborough, Yorkshire, North Uist, Western Isles, Southwold, Suffolk and Aberlady, Lothian.
Out to sea, Surf Scoters continued to bob around in a familiar list of places - Musselburgh, Lothian, Largo Bay, Fife, Skerries, Dublin (two), St. Austell, Cornwall (three), Unst, Shetland, Ballyvaughan, Clare and Gormanstown, Meath (four). The female King Eider was also still off Toormore, Cork on 17th.
Herons, egrets, crakes etc.
Glossy Ibises were at Saltash, Cornwall, Upton Warren, Worcestershire, Minsmere, Suffolk and Tiree, Argyll but there were no reports from Ireland. The rarest herons of the week were Night Herons - one at Shapwick Heath, Somerset on 16th and one found dead at Aldeburgh, Suffolk on 13th, no doubt the bird seen there recently.
Fortunately very much alive were Purple Herons at Burwell Fen, Cambridgeshire on 11th to 13th and at Marazion, Cornwall on 14th. The greatest Cattle Egret concentration of the week was nine at Ham Wall, Somerset.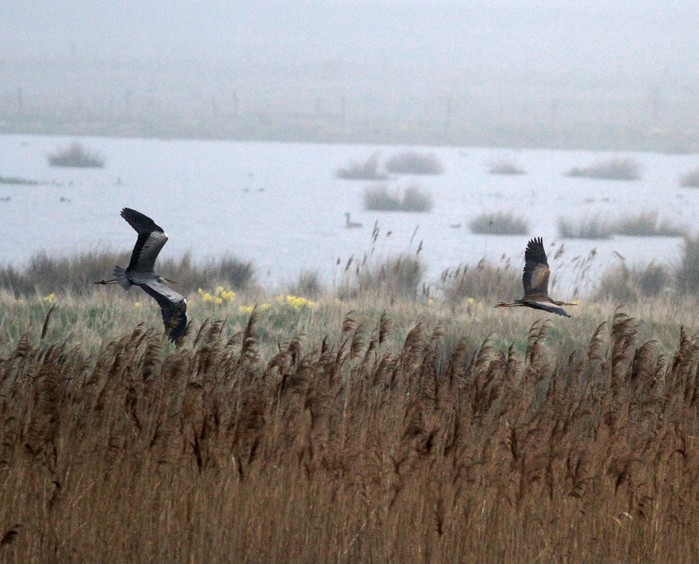 White Storks were at Maldon, Essex on 14th, Hartlepool, Cleveland, Bishop Auckland, Durham and Driffield, Wansford and Newsham, all Yorkshire, on 15th and then generally wandering around Holderness, Yorkshire on 16th.
The best migrant wader was a Long-billed Dowitcher at Grindon Lough, Northumberland on 17th. Otherwise, as is increasingly the case in April these days, the wader news was dominated by prospecting Black-winged Stilts. One was at Rye Harbour, Sussex still on 11th with other singles at Stodmarsh, Kent on 12th to 14th and another at Welney, Norfolk on 14th. Also in Norfolk, a Dotterel was near Thetford on 17th.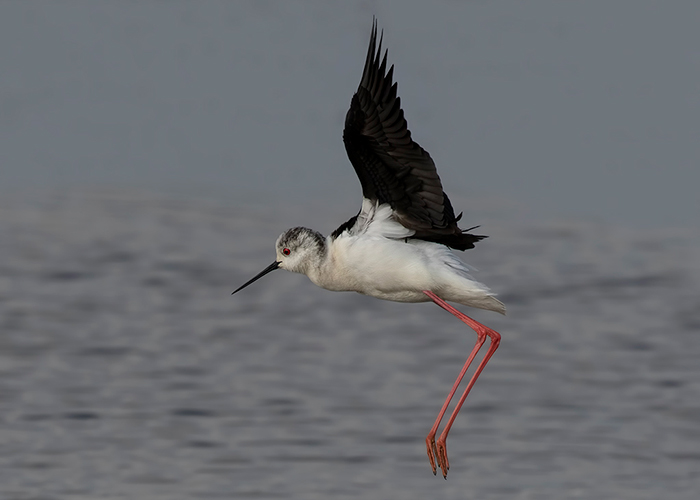 The rarest gull species was a first-year Laughing Gull on St. Martin's, Isles of Scilly on 17th. Back-up was provided by two Bonaparte's Gulls - the second-winter still at Longham, Dorset to at least 17th and an adult on the Ouse Washes, Cambridgeshire on 11th and then at nearby Fen Drayton on 14th.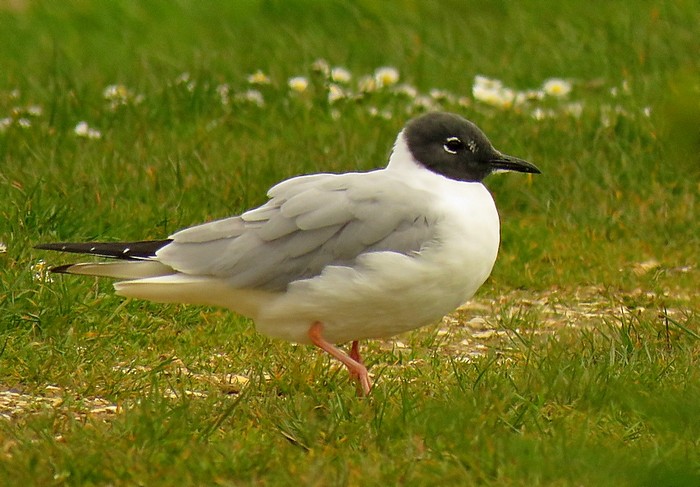 Iceland Gulls remained particularly prominent with maybe as many as fifty noted around the country, the greatest concentration being six at Tralee, Kerry on 13th although three at Rainham Marshes, London on 14th was actually more remarkable. The only Kumlien's Gulls of the week were a second-winter on South Uist, Western Isles on 13th and the juvenile still on North Ronaldsay, Orkney on 16th. Around thirty Glaucous Gulls were noted too, all equally widely distributed. The week's only Ring-billed Gulls were at Camden Quay, Cork on 15th, Newquay, Cornwall still on 16th and Titchfield Haven, Hampshire on 17th.
Near-passerines and Passerines
Lingering winter passerines included Coues's Arctic Redpolls at Aldeburgh, Suffolk to 11th and three still at Felthorpe, Norfolk to 15th. Just three Waxwings were reported - at Longbenton, Northumberland on 11th to 14th, Southend, Essex on 11th to 13th and Lerwick, Shetland on 14th. Surely these will all be gone next week.
Great Grey Shrikes were a mixture of lingering winterers and outbound migrants - at Holy Island, Northumberland, Cairnryan, Dumfries and Galloway, Morden Bog, Dorset, Moore, Cheshire, Sandiacre, Derbyshire, Hawling, Gloucestershire, St. Abb's, Borders, South Ronaldsay, Orkney and Caterton, Oxfordshire (two). Also outbound were two Black-bellied Dippers on Fair Isle, Shetland during the week and another on Inner Farne, Northumberland to 14th.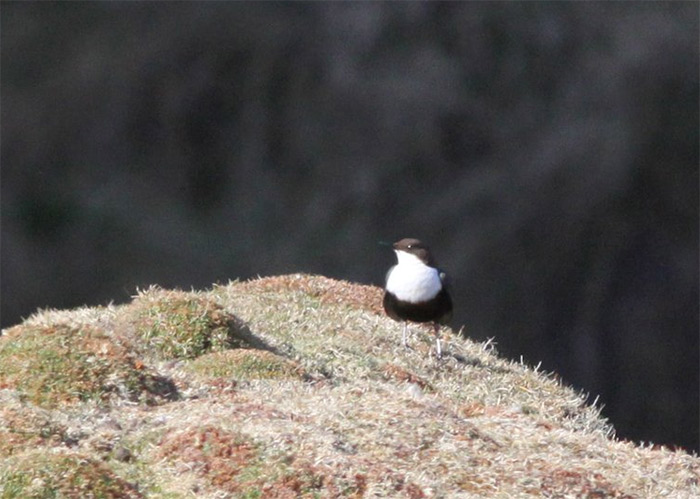 By contrast, incoming spring rarities were initially rather scarce although the pace picked up slightly towards the end of the week. The best were a fly-by Great Spotted Cuckoo near Kingsdown, Kent on 17th, an Iberian Chiffchaff singing at Kinksey, Oxfordshire on 16th and 17th, a Penduline Tit at Tyttenhanger Gravel Pits, Hertfordshire on 16th and the early morning of 17th, two Red-rumped Swallows over the Lizard, Cornwall on 14th, a lovely complement to the two Alpine Swifts also still there the same day, and then a Subalpine Warbler (thought to be Western) there on 16th. Another Alpine Swift was over Porthleven, Cornwall on 14th.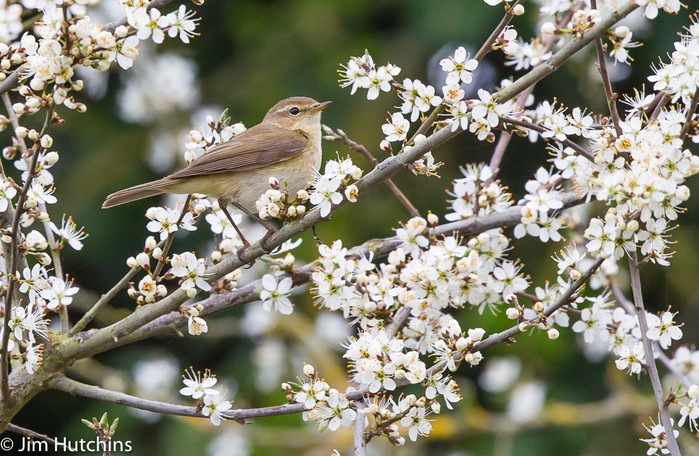 The best of the rest were Savi's Warblers at Eastbourne, Sussex to 11th, Minsmere, Suffolk to at least 16th and Strumpshaw, Norfolk on 16th and Woodchat Shrikes on Unst, Shetland on 17th (a ridiculously far north bird for so early in the season and sadly found dead later), St. Agnes, Isles of Scilly still to 17th and reported briefly at Roydon Common, Norfolk on 11th.
Hoopoes were noticeably fewer than last week, with birds at Burmarsh, Kent and Kilmore Quay, Wexford on 11th, Bude, Cornwall on 12th, up to two at Portland, Dorset on 14th to 17th, Haverfordwest, Pembrokeshire on 14th, Bridport, Dorset, Braunton, Devon and Beddington, London on 15th and Ardmore, Waterford on 16th. Otherwise, the scarce passerines amounted to a trio of Serins - at Eastbourne, Sussex and Durlston, Dorset on 12th and Lodmoor, Dorset on 15th and three Wrynecks - at Middleton, Suffolk, Weston super Mare, Somerset and St. Mary's, Isles of Scilly, all on 13th.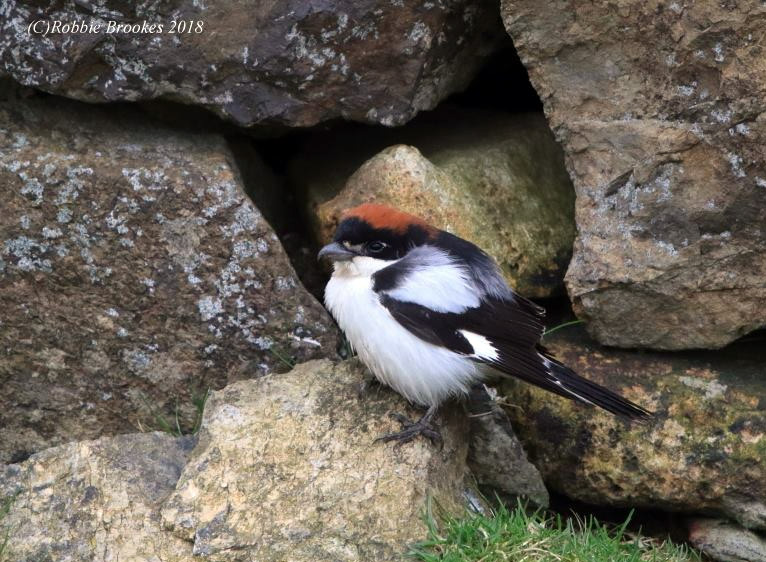 The most intriguing news, perhaps, was that the still-present 'Italian Sparrow' at East Budleigh, Devon has now been trapped and (with permission) feathers removed for DNA analysis. This will be a fascinating result indeed……..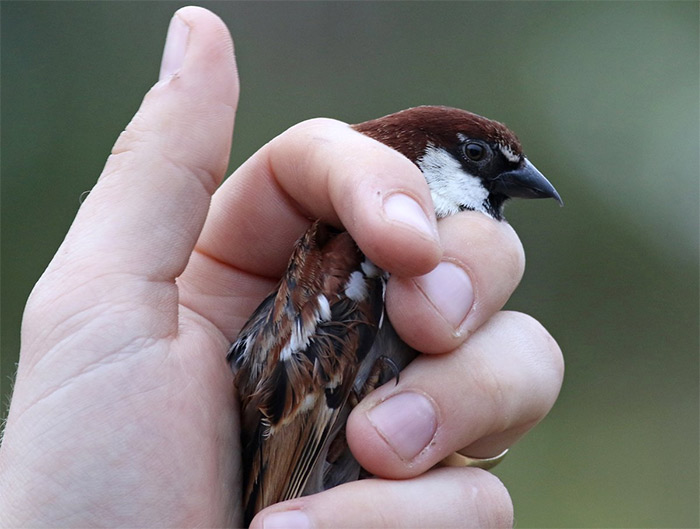 Further afield, tantalising birds were just the other side of the Channel - the American Royal Tern still on Guernsey, Channel Islands and a lovely male Black-eared Wheatear in the Netherlands, initially considered to be a Western but subsequently identified as an Eastern. Other excitements included a Little Swift in Denmark, a Blue-cheeked Bee-eater in Italy and a Black-throated Accentor photographed with an automatic camera at a bird feeder in Finland whilst, of particular relevance given recent events, a Dalmatian Pelican was in Poland, the country's eighth. A bit less relevant (but no doubt nice if you were there) were a Namaqua Dove and an Isabelline Shrike in Cyprus.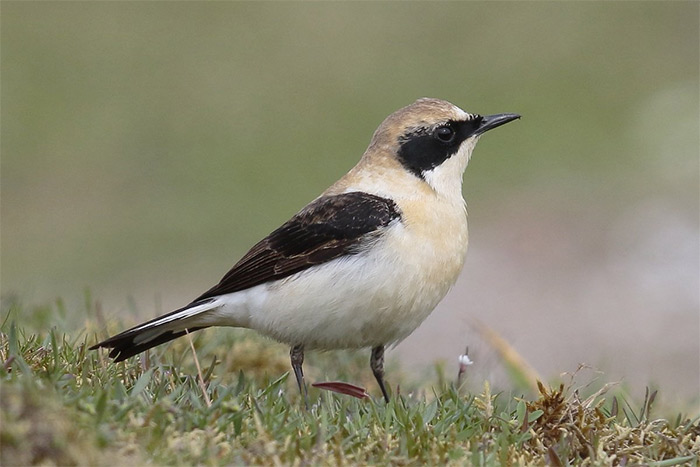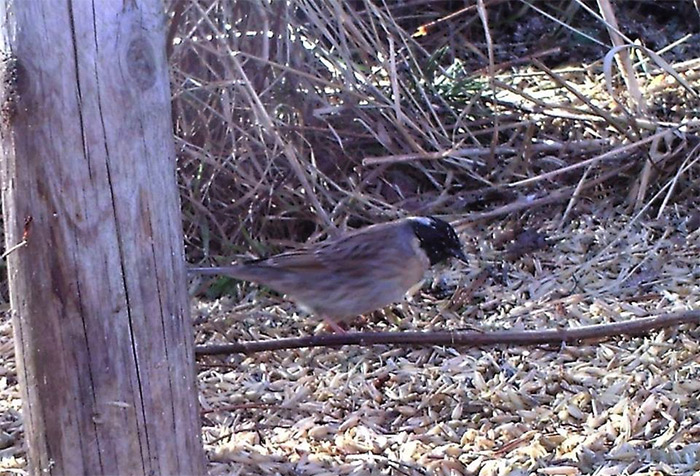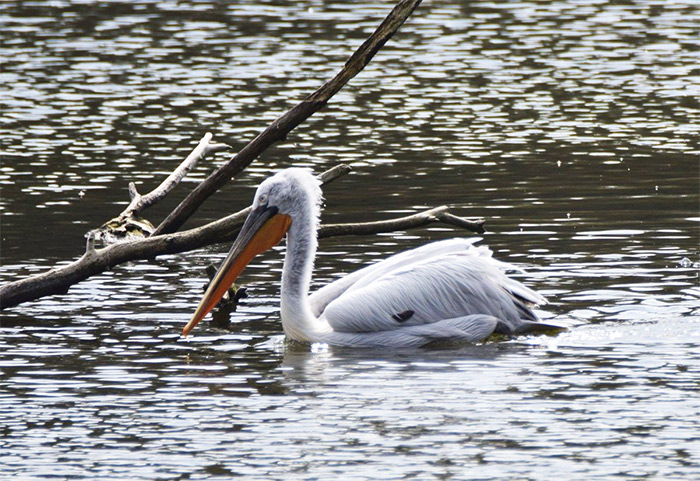 Looking ahead, we are promised a surge of hot air from the south for at least the first couple of days of the coming week. After a pretty grim first half of April this is welcome news indeed and should prompt a dramatic increase in the number of common, scarce and rare migrants. Traditionally, the number of rarities starts to pick up after about 20th April and we are now very nearly there. From now until mid-June almost anything is possible. So certainly think Black Stork, Pallid Harrier, Whiskered Tern and Citrine Wagtail but also Black-winged Kite, Slender-billed Gull, Alpine Accentor and Crag Martin.
Andy Stoddart
18 April 2018
Share this story
Tweet