Weekly birding round-up: 2 - 7 Jan 2020
Brown Shrike in Co Cork
Three Eastern Yellow Wagtails remain on show
Rare passerines linger into the New Year
Bufflehead relocates in Cornwall
Brown Shrike
An unexpected highlight of the week arrived on the final day of this review period, when a Brown Shrike was unearthed in a garden in Mallow, Co Cork. A photo posted on Twitter (below, in which the bird posed in such a position as if to proudly show off its Brown Shrike wing structure) was soon noticed by sharp-eyed birders, and was added to the ever-growing list of birds saved from oblivion by social media.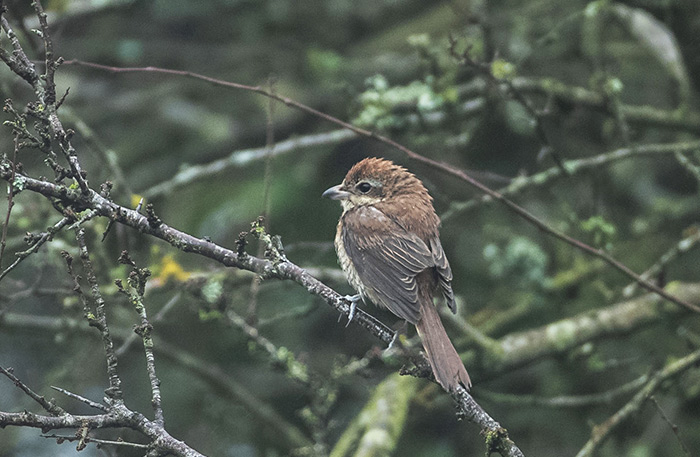 The only previous Irish record of Brown Shrike was the famous bird at Ballyferriter (Co Kerry) from 22nd November-10th December 1999. Despite the December showing, this was arguably a late autumn rather than winter record, but a bird did winter at Staines Moor (Surrey) ten years later, in 2009 (remaining until 2nd January, having been discovered in October).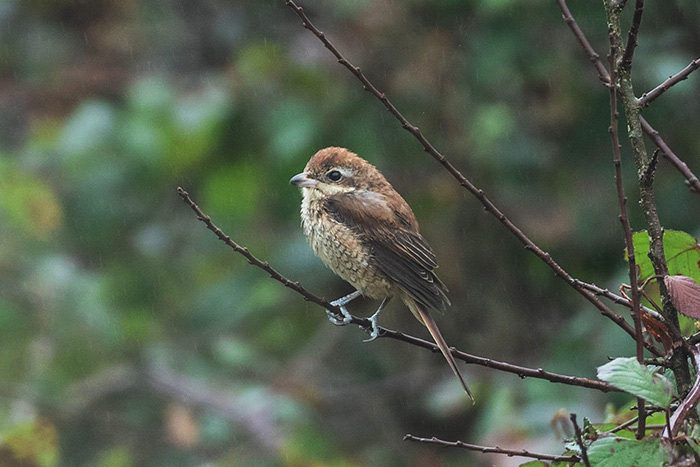 Over the last ten years, social media has had a game-changing impact on bird recording and birdnews dissemination. At the beginning of this new decade, it is exciting to speculate what, if anything, will have a similar impact over the coming years. Automatic, computer generated recognition of birds by sight and sound has got to be where the sensible money is. Cornell University's Merlin Bird ID App combined with Swarovski's prototype Digital Guide offers a tantalising glimpse of what is on the horizon, and sound recording stations, which send real-time alerts when they capture the 'peep' of a rarity may soon be removed from the science fiction bracket.
Eastern Yellow Wagtails
Three Eastern Yellow Wagtails remained available. The first-winter at South Slob (Co Wexford) – present until at least 4th - is only the second for Ireland, following a bird present on Tory Island (Co Donegal) in October 2013, the identity of which was confirmed by DNA analysis. The showy first-winter also remained at Prestwick Carr (Northumberland) throughout, as did the first-winter male blue-headed individual at Sedgeford (Norfolk).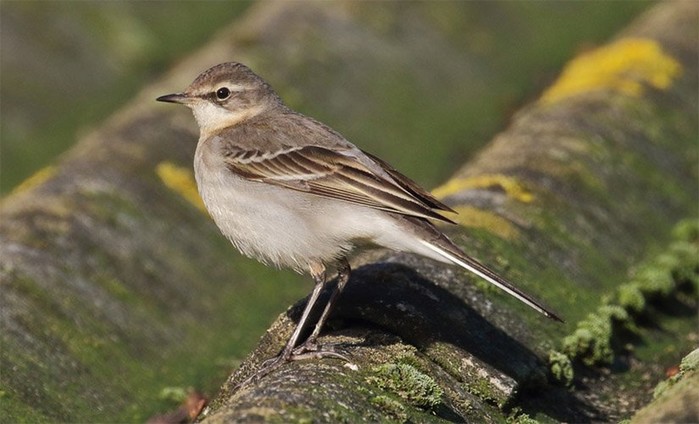 With the developments in the identification of Eastern Yellow Wagtail through DNA and sonogram analysis, coupled with its recent elevation to species status, the true status of this species in Western Europe is uncertain. Ten accepted modern day records in Britain and Ireland by the end of 2018 were followed by seven birds confirmed by sound-recordings in 2019, as well as a host of other probable and possibles, where vocal evidence was not forthcoming. Whether we are in the middle of an American Buff-bellied Pipit-style burst of records, or we now know what we've previously been missing, time will tell.
With the continued presence of the bird in Norfolk, which can be confidently assigned to the nominate form tschutschensis thanks to its male plumage (as things stand there are no known plumage features useful for assigning grey and white first-winters, and in all likelihood, adult females, to form), it is worth briefly summarising the current taxonomic situation of Eastern Yellow Wagtail.
Within Eastern Yellow Wagtail, there are two genetic clades – a northern clade (consisting of tschutschensis and plexa) and a southern clade (consisting of macronyx and taivana). Amongst these four taxa, three phenotypes exist;
grey-headed birds (spanning both clades - plexa in northern and macronyx in southern)/li>
blue-headed birds (nominate tschutschensis - in northern clade)
yellow-headed birds (taivana - in southern clade)/li>
To date, the Norfolk bird is the first to be identified to form. The bird trapped at Colyton (Devon) in December 2010 was subsequently identified by DNA analysis as belonging to the northern clade, but tschutschensis and plexa cannot be separated by DNA analysis alone, and the bird was a grey and white first-winter, so plumage was useless. None of the remaining British records have been convincingly assigned to the northern or southern clade, but interestingly a sound-recorded male in Portugal appears to be identifiable as plexa. So like the British records, in the northern clade.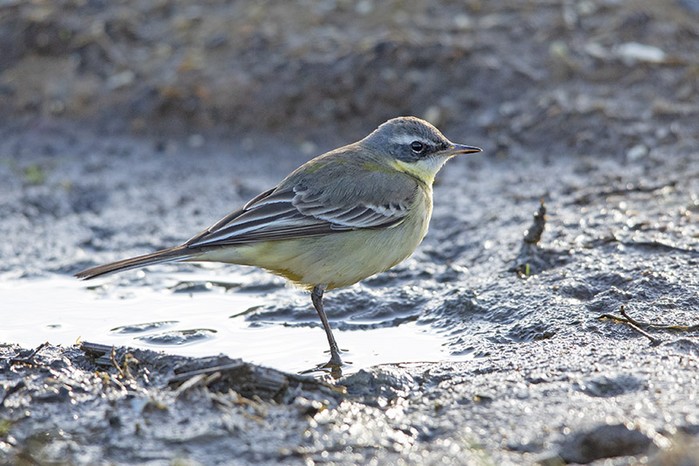 All things considered, it is likely that the Norfolk bird will prove to offer a rare opportunity to see an Eastern Yellow Wagtail assigned to form in Britain. The planets of a sound-recorded, blue-headed (rather than a clade-surfing grey-headed) male may not align again for some time!
Bufflehead
The Cornish Bufflehead discovered at Stithians Reservoir on 1st was relocated on the Camel Estuary on 2nd. The two long-staying ringed escapes (in Leicestershire and West Yorkshire) were logged on 1st and 2nd, so the Cornish bird cannot be rubbished as one of those two on a wander.
Lingering Rare Passerines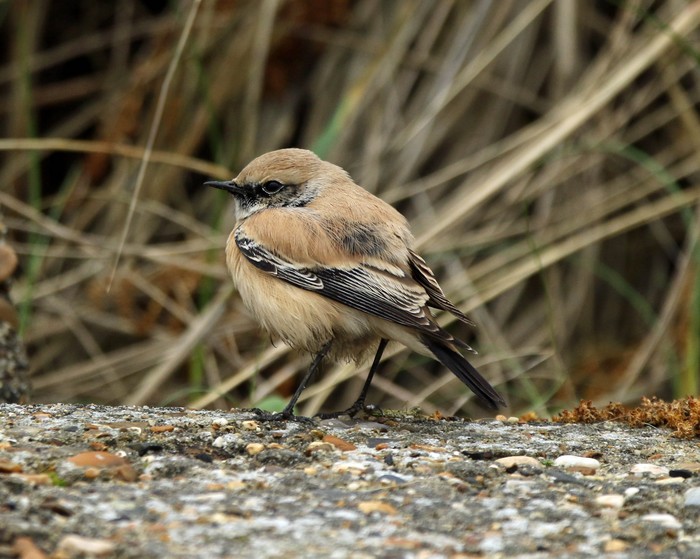 The Desert Wheatear at Eccles-on-Sea (Norfolk) was present until 6th, having been first discovered on 31st December, not on New Year's Day, as reported last week. The stunning adult male Black-throated Thrush was present at Whipsnade Zoo (Bedfordshire) throughout, and Eastern Stonechats lingered at Ashton's Flash (Cheshire) until 7th and Hollesley Marshes RSPB (Suffolk) until 5th. A faecal sample was obtained from the Cheshire stonechat this week and has been sent for DNA analysis, but we are still awaiting the results from the Suffolk bird.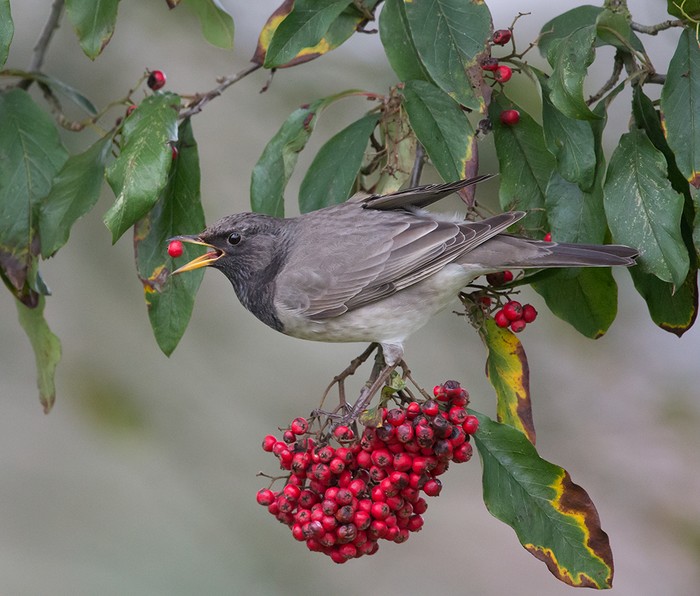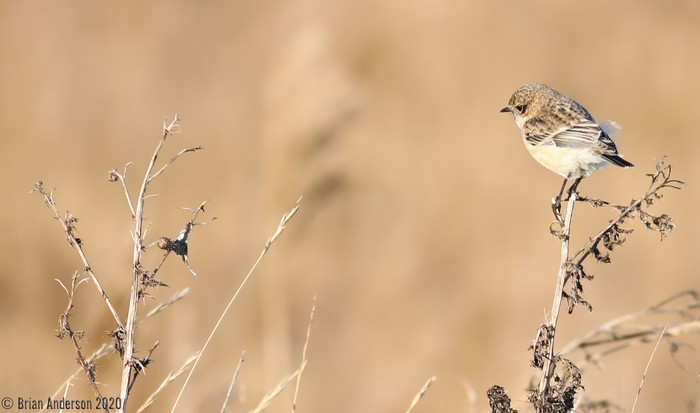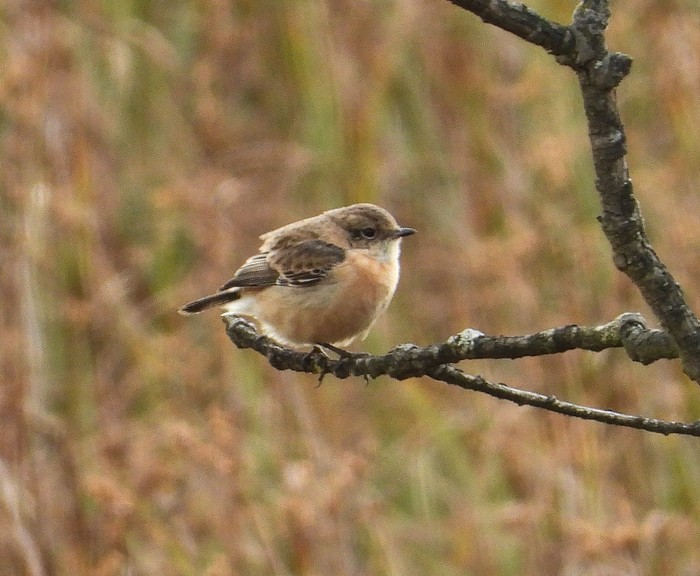 The American Buff-bellied Pipit remained in the Sennen 'Paddy-field' (Cornwall).
A White-billed Diver flew past Lamba Ness, Unst (Shetland) on 4th.
Nine Little Auks were logged, all but one on the Northern Isles or English east coast, with the outlier being logged off The Lizard, Cornwall.
The Fylde juvenile Purple Heron showed well at times during the week, having reappeared in its favoured weedy field and ditch at the end of last year.
Four Glossy Ibises comprised birds in East and West Sussex, Devon and Gwent.
The possible Grey-bellied Brant proved popular with those drawn to Norfolk by the aforementioned Eastern Yellow Wagtail. It showed well amongst the Pink-footed Goose flocks, throughout the review period. The bird at Tomhommie (Highland) was confirmed as still being present with Pink-footed Geese on 6th, proving it to be a different bird than that in Norfolk (and the latter bird itself is different to the nearby bird with Pale-bellied Brent Geese).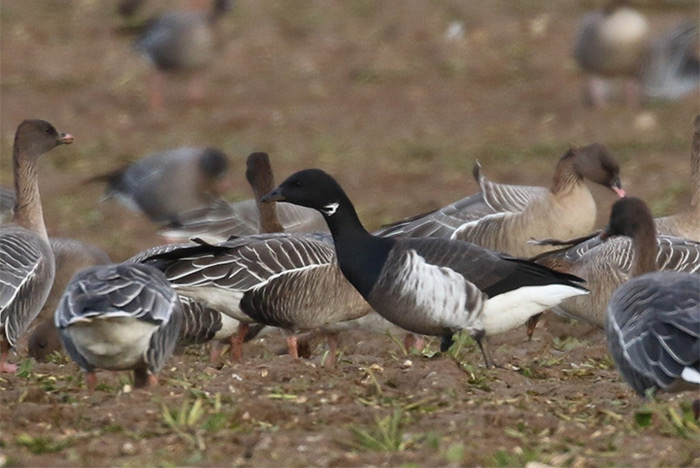 Three Black Brants were logged with Dark-bellied Brents – in Dorset, East Yorkshire and Essex.
The two wintering flocks of Taiga Bean Geese peaked at approximately 150 in Slamannan (Forth) and just eight in the Yare Valley (Norfolk), whilst wandering pairs were logged in Aberdeenshire and North Yorkshire. Over 100 Tundra Bean Geese were reported, the majority in East Anglia.
An influx of Russian White-fronted Geese was unexpected given the mild weather – flocks of 280 at North Warren RSPB (Suffolk), 121 on Isle of Sheppey (Kent), 239 at Buckenham Marshes RSPB and 210 at Holkham (Norfolk) are unusually high counts by modern standards. Many smaller flocks were scattered elsewhere across the south and east.
In Highland an intermediate morph Lesser Snow Goose was logged at Moyness on 4th and Tomhommie on 7th, whilst another Snow Goose was again on Shapinsay (Orkney) on 6th.
Two Richardson's Cackling Geese remained on North Uist (Western Isles), whilst a lone bird lingered on Islay (Argyll).
The headline duck should have been the Steller's Eider, but it decided not to make a 2020 appearance. Yet. Drake Black Scoters remained in Angus and Northumberland and drake Surf Scoters included singles in Co Clare and the long-staying bird in Lothian.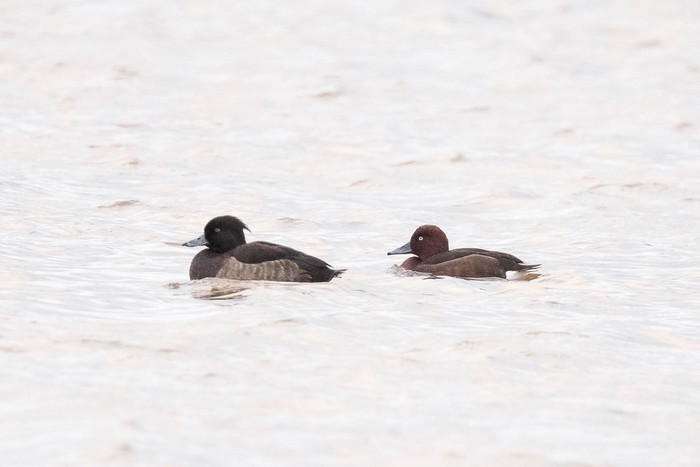 Two Ferruginous Ducks came in the form of a new adult female at Ranworth Broad (Norfolk) on 7th and the lingering drake in Warwickshire (until 4th). The Blue-winged Teal remained at Man Sands (Devon), Lesser Scaup were still at Stithians Reservoir (Cornwall) and Achill Island (Co Mayo) and the ever-present Black Duck was at Strontian (Highland). Three American Wigeons comprised two in Highland and another in Co Clare, whilst 18 Ring-necked Ducks and 11 Green-winged Teals were also logged.
<!—Section Title -->
A Lesser Yellowlegs at Nosterfield NR on 6th is presumably the same bird which visited nearby Catterick in November last year. Long-billed Dowitchers remained in Co Wexford (at South Slob), Co Wicklow (at Kilcoole) and Devon (at Bowling Green Marsh RSPB), whilst a Black-winged Stilt was reported near Truro (Cornwall) on 3rd. A Grey Phalarope visited Hook-with-Warsash (Hampshire), and another flew past Titchwell RSPB (Norfolk), both on 3rd.
Nine Ring-billed Gulls comprised the returning adults at Strathclyde Park (Clyde) and Llys-y-fran Reservoir (Pembrokeshire), 1st-winters at Hayle Estuary (Cornwall), Spalford (Lincolnshire) and Gann Estuary (Pembrokeshire) and adults in Co Antrim, Co Galway, Co Kerry and Co Louth.
Kumlien's Gulls were logged in Co Antrim, Leicestershire and Warwickshire, whilst approximately 37 Iceland Gulls and 35 Glaucous Gulls were also recorded during the week.
The Western Isles white morph Gyr made another appearance on North Uist on 4th. Rough-legged Buzzards were represented by confirmed birds at Funton Creek (Kent), Wykeham Forest (North Yorkshire), Wells (Norfolk), Stainforth (South Yorkshire) and Bawdsey Marshes (Suffolk).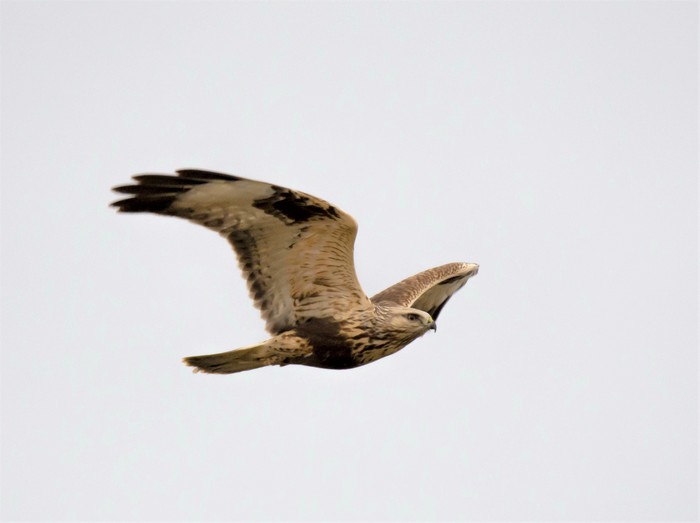 A Richard's Pipit at Steart (Somerset) until 7th was briefly headlined as a Blyth's Pipit on 4th, before calm was restored and the original identification was reinstated. Perhaps the bird's adult plumage caused the confusion? Interestingly the Richard's Pipit at Kingston Seymour on 1st November-2nd December 2019 was also an adult, and this was presumably the returning first-winter from 1st January-23rd February 2019 - perhaps one individual is responsible for all of these records? The sites are only 15 miles apart as the pipit flies.
Another Richard's Pipit remained at Halstow Marshes (Kent) until 6th. Meanwhile, in Aberdeenshire a Hoopoe was discovered on Facebook – in Rosehearty on 2nd.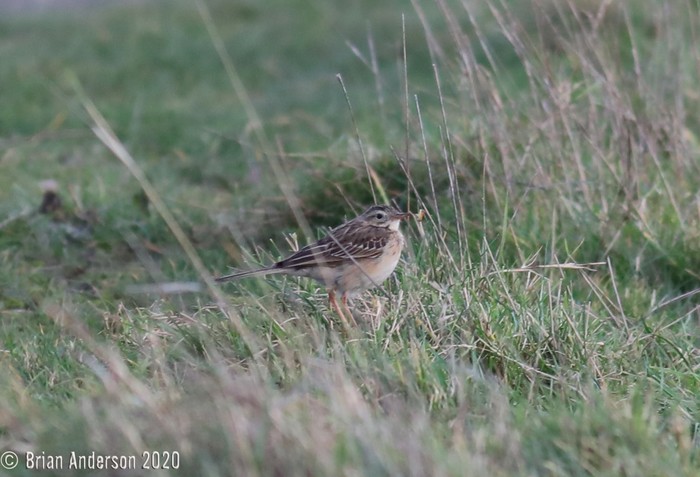 Six wintering Yellow-browed Warblers comprised singles in Helston and Malpas (Cornwall), Rotherhithe (London), Filey (North Yorkshire), Shifnal (Shropshire) and Ham Wall RSPB (Somerset). The Northern Treecreeper remained at Patching (West Sussex) until 7th.
Typical winter fare included 61 Lapland Buntings, thirteen Great Grey Shrikes and seven Shorelarks (five in Norfolk and singles in Highland and Suffolk).
The Netherlands continued to host the Little Whimbrel, which attracted a stream of Christmas holiday weekenders from the UK. Neighbouring Belgium produced the lingering Wallcreeper, Dusky Thrush and Pygmy Cormorant and elsewhere in Western Europe the American Royal Tern (Channel Islands), Sociable Lapwing (in Spain), Brown Shrike (in Italy), and Forster's Tern (in France) were the pick of the rarities. The Masked Wagtail and Oriental Turtle Dove were both still in Sweden, the Azores hosted an Allen's Gallinule, Israel produced an African Crake and Kuwait smashed it with Purple Sunbird, Evermann's Redstart, Indian Roller and Brown Shrike.
Breaking news: African Crake picked up exhausted a short while ago in Eilat, Israel by a member of the public. Taken into care. First for Israel! About 12th record for WP.

Photo by finder Gil Partush. pic.twitter.com/Dtw2nkLMuP

— Yoav Perlman (@yoavperlman) January 2, 2020
Through the rest of this week and into the weekend the weather looks set to continue its yo-yo pattern of relatively calm, dry days followed by wind and rain the next. It doesn't inspire hope of much change on the bird front, but perhaps a Red-breasted or a new Lesser White-fronted Goose will be unearthed amongst the incoming Russian Whitefronts. Failing that, rare gulls are of course on the cards during the winter months, and perhaps the Dutch Little Whimbrel will do the decent thing at some stage.
Stuart Piner
8 January 2020
Many thanks to all this week's contributors for your photos and videos
Share this story
Tweet