Weekly birding round-up: 23 - 29 May 2018
The week at a glance
Highland gets its first Moltoni's Subalpine Warbler
Dorset scores the first Black-headed Bunting of the year
East Sussex keeps on delivering – this time a Broad-billed Sandpiper
And a small influx of Rose-coloured Starlings delights nationwide
The weather gods finally smiled on us this week, though for those who witnessed some of the more theatrical electrical storms of recent years in southern England they might have been forgiven for thinking that someone had displeased the local deities.
What we birders pray for, however, are easterlies, and at last the longed-for tail winds arrived and, with them, the birds came too. Late spring can really deliver, given half a chance, and this week it did – happily coinciding with a bank holiday weekend, too.
Moltoni's Subalpine Warbler
As the week drew to a close, a probable Moltoni's Subalpine Warbler was found at Duncansby Head (Highland) on 28th, and remained there on 29th by which stage confidence in the positive identity had grown. Not so very long ago we didn't even recognise that as a valid species, with it being lumped into the amorphous mass of Subalpine Warbler - latterly, we now view things rather differently, and are coming to recognise the validity of Eastern, Western and, pertinently this week, Moltoni's Subalpine Warblers.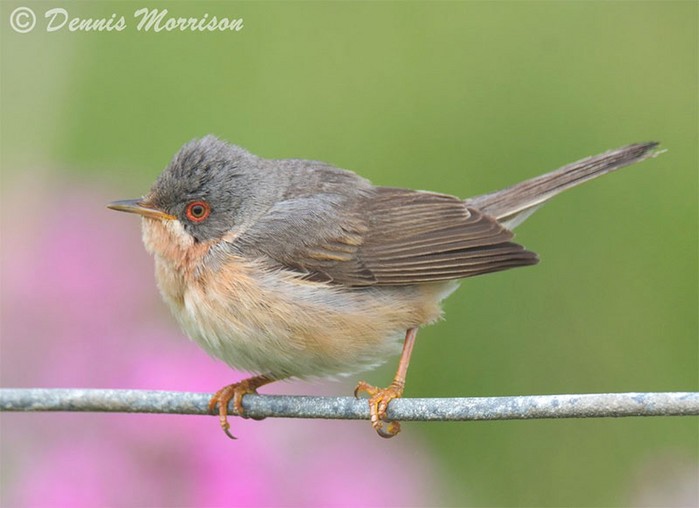 The latter remains, however, an achingly rare bird in a British context with just seven latter-day records accepted to the end of 2016 by the BBRC – of which all previous records bar two individuals (those males on Blakeney Point (Norfolk) on 11th May 2015 and Bryher (Scilly) on 16th May 2014) have been in Scotland. Another common feature to many of those accepted records is the high proportion that have either been trapped and DNA-analysed, or sound-recorded. Being unequivocal about them in the field is a big call, not least because ascribing the critical, precise tone and hue of their underparts can vary in the perception of individual birders and isn't always recorded faithfully by cameras – pitfalls identified, as well as the species' respective field characteristics, in Brian Small's excellent 2015 paper on the subject.
So what of this latest candidate? It certainly looks the pale part, and apparently responds strongly to Moltoni's song… But in the absence of a recorded song or faecal sample for DNA analysis, would it make the grade with the BBRC? There's certainly precedent that all will be well – BBRC have lately accepted an individual of the similarly challenging Eastern Bonelli's Warbler with neither a sound-recording nor DNA, so surely everything's fine with this latest Moltoni's.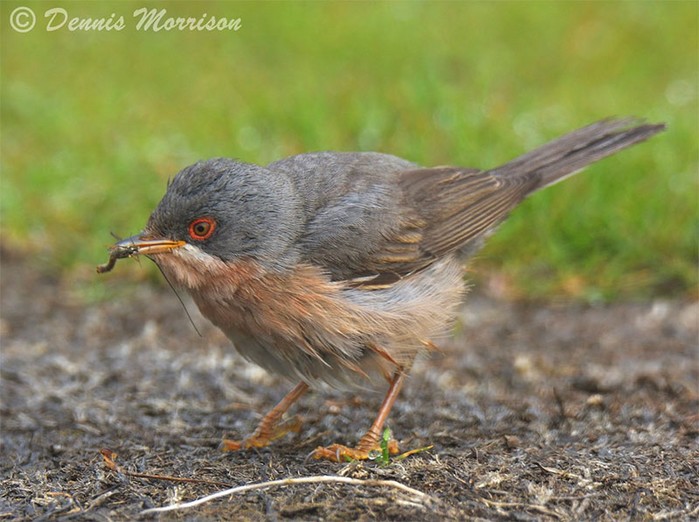 Black-headed Bunting
It really shouldn't have come as a colossal surprise that we got a Black-headed Bunting this week, a cracking male found on Portland (Dorset) on 28th. They are, after all, a classic late spring / early summer vagrant and, numerically speaking at least, they're not even all that rare – you're looking at over 200 accepted British records to the end of 2016…
But in birding, as in life, statistics simply fail to tell the whole story. The UK unemployment rate in early 2018 hit a 40 year low, but I challenge anyone to say that this is a generally happy country right now. And yes, there've been plenty of previous Black-headed Buntings in Britain, we're bang in the middle of the right time for another one to be found, and Portland lays claim to all but one of the previous nine Dorset records… but that's rather missing the point.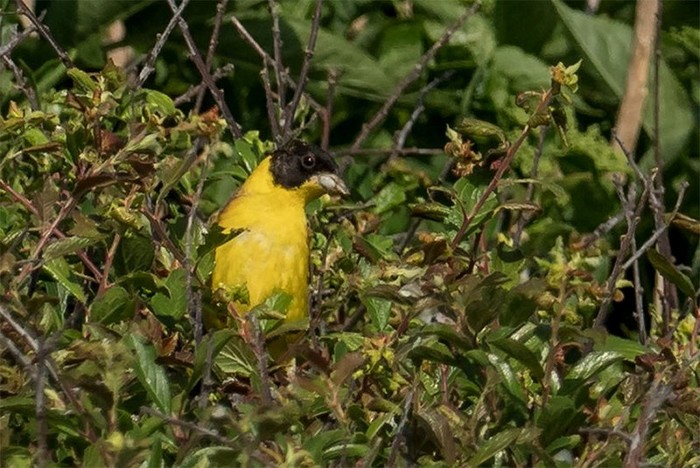 I can't think, offhand, of a more exciting passerine to see than a summer-plumaged male Black-headed Bunting at a coastal location as redolent with birding history as Portland. Never mind to see – imagine finding that bad boy?
Gorgeous.
Broad-billed Sandpiper
For a second successive week, East Sussex turned on the style and delivered the goods this week at Rye Harbour. Less than a week after it had hosted a one-day Terek Sandpiper, the same site was doing it again in the evening of 24th – this time turning up a Broad-billed Sandpiper.
We flagged it up last week as one to watch for in the coming days, and mentioned that they seemed to be getting scarcer. That bears closer examination – looking at the timeline for the species they're both less numerous and more sporadic now than they were back in what appears to have been their heyday in the 1980s and, to a lesser extent, 1990s. Indeed, we've even had blank years – 2001 was the first blank year for over 30 years, and was followed shortly afterwards by another void in 2009.

So that gut feeling that the species isn't what it once was is perhaps borne of more than intuition – though being right about that is no pleasure whatsoever, of course, as it probably reflects a general malaise in the natural world. What's a fact however is that they're gloriously funky shorebirds and irresistible with that snazzy head pattern.
Unfortunately for anyone wanting to pay their respects to this latest bird, it had taken a leaf out of the Terek book, and was a one day (well, a one evening) bird. Will we get another this year? I wouldn't hold my breath.
Rose-coloured Starlings
Now, I know the headlines are usually reserved for the top notch rarities, and Rose-coloured Starlings while undeniably good-looking birds, aren't so very rare at all, but… it's hard to ignore them when they start to turn up here in appreciable numbers as they did this week.
They're famously prone to irruptive behaviour, with 2002 being a particularly impressive and memorable year in this regard for British birders – some 180 individuals were logged that year, which were frankly the tip of the European iceberg as, in Eastern Europe, unprecedented numbers of breeding and non-breeding birds were recorded in the course of that summer.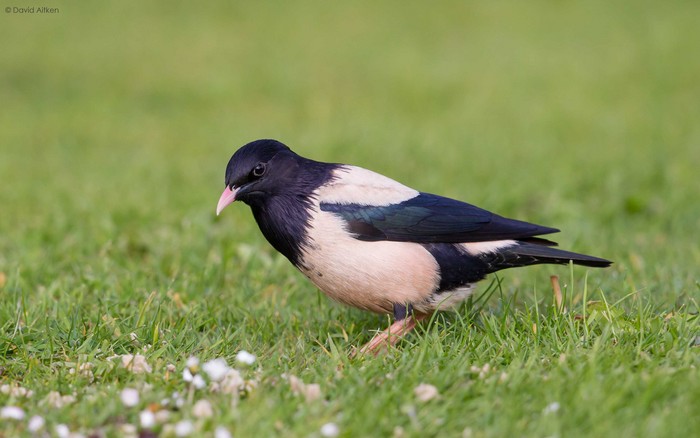 This past week saw birds both inland and at the coast, though the latter dominated as these birds were newly arrived. On 23rd-26th one was singing at Flamborough (East Yorkshire); on 25th one was in Northamptonshire at Wellingborough; on 26th one was at Lodmoor RSPB (Dorset), while on 26th-27th one lingered in Kent at Bishopstone; and then on 27th and 28th the pace quickened… 27th saw seven birds found, including duos on Portland (Dorset) and Trearddur Bay (Anglesey); and on 28th another seven birds were logged, including another duo, this time on private land at Nottington (Dorset).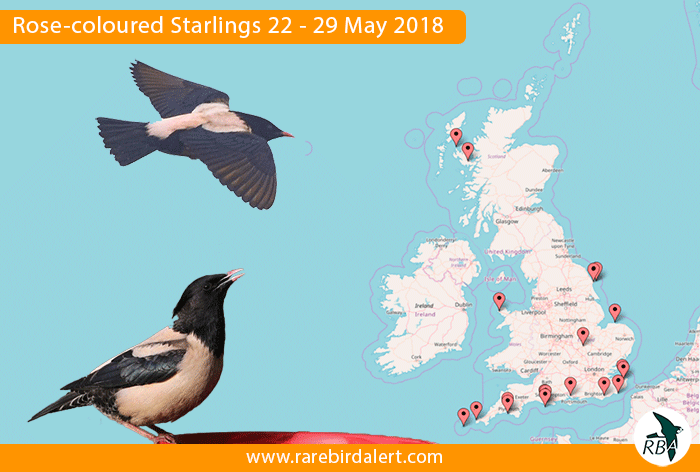 We're a way off 2002's British numbers just yet, but there's no denying that the 22 birds logged this week are a significant increase on the single bird that graced Ashington (Northumberland) the week beforehand. We'll wait and see what happens in the days and weeks to come, but just like the Hawfinch invasion of this past winter, this is an early heads-up that there's not going to be a better opportunity for a while in which to try to add a Rose-coloured Starling to your local patch list…
Top of the class this week where seabirds were concerned was the first Wilson's Petrel of the year, an at-sea sighting off Seven Heads (Co.Cork) on 24th. We all know there will be plenty more of them to come in this bird's wake in the course of the summer and early autumn ahead, but I'm already keenly anticipating what else the increasingly proactive Irish pelagic seabirders will find this year…
That said, the sighting of an albatross sp. this week off Holme (Norfolk) on 23rd served as a timely reminder that, while the odds of something spectacular increase the nearer to the continental shelf edge one looks, rare seabirds can turn up pretty much anywhere.
Skua passage continued on a very modest level in the past days – some 25 Pomarine Skuas were logged, with a peak count of 10 birds off Spurn (East Yorkshire) on 25th; while Long-tailed Skua sightings were restricted to an adult tracked along the Kent coastline on 24th; four birds noted off Skye (Highland) on 25th; and an adult in Mount's Bay (Cornwall) on 27th.
Two White-billed Divers, and adult and a juvenile, remained in Co.Donegal off Tory Island on 25th; on 27th one flew by Whitburn CP (Co.Durham); and on 29th one was off North Ronaldsay (Orkney).
We'll change the usual running order of our long-legged beasties this week to reflect some faintly notable wanderings of late, not least amongst Spoonbills - has it really come to this, in the spectacular wake of recent Green Heron and American Bittern sightings, that we've elevated spatula-faces to the head of the class?
Well, yes. While they're an increasingly regular sight down in England, and are consolidating their breeding status there, they remain scarce further north and, offshore, downright rare. Notable amongst the 50 or so birds logged nationwide this week then was the individual that had made it as far as South Ronaldsay (Orkney) on 25th-27th.
That nomadic feeling in the air was also shared by Glossy Ibises this week as, in addition to the recent regular at Druridge Pools NR (Northumberland) still on 23rd-29th fresh birds were also logged, including one as far north as Loch of Strathbeg RSPB (Aberdeenshire) on 28th. One was at Langford Lowfields RSPB on 23rd-26th; Lincolnshire provided a succession of sightings from Anderby Marsh LWT on 23rd, Gibraltar Point NNR and Freiston Shore RSPB on 24th and, on 26th-28th, at Frampton Marsh RSPB.
A White Stork was noted over Ower (Hampshire) on 23rd; one of its altogether rarer counterpart, a Black Stork, was seen circling Goole (East Yorkshire) on 28th.
A Purple Heron was seen in flight on 28th also, at Thorpeness (Suffolk); on 29th one was at Minsmere RSPB.
And so we finally come to egrets… I have a few, but then again (almost) too few to mention – the now usual national roll-call of some 40 Great Whites and a subdued tally of just four Cattle Egrets that we're admitting to: one again at Burton Mere Wetlands RSPB (Cheshire) on 25th-28th; a fly-by at Landguard NR (Suffolk) on 26th; one present at Witcham (Cambridgeshire) on 26th-27th; and another on 27th-29th at West Charleton Marsh NR (Devon).
The two adult Common Cranes remained this week at Gallows Bridge NR (Buckinghamshire) on 23rd; elsewhere, a quintet wandered around Aberdeenshire this week, being seen first on the Ythan estuary on 24th and then, latterly, at Newburgh on 26th and Loch of Strathbeg RSPB and Ellon on 27th; while on 23rd one passed over Scargill reservoir (North Yorkshire). On 29th one was wandering North Yorkshire, being sighted at Pickering and Wheldrake Ings, two were sighted in Dorset at Sturminster Newton, three were at Minsmere RSPB (Suffolk) and, back in Scotland again, one was seen at Thurso (Highland).
The recent singing Corncrake remained in North Yorkshire this week at North Duffield Carrs NR until 27th, with another heard in Cambridgeshire at Eldernell on 25th.
It was ever more peaceful this week where ducks and geese were concerned. Which is, of course, how it should be as we stand on the cusp of June.
With no scarce or rare geese to stand in our way, we're straight into a brief duck and dive with the quackers. American Wigeons were our most numerous duck of note this week, with four birds logged, two of which were at Ardvule on South Uist (Western Isles) on 23rd; a drake was in Co.Wicklow at Broad Lough on 24th; and the drake remained at Grindon Lough (Northumberland) on 23rd-28th still.
In Scotland, the drake Black Duck was still at Strontian on 24th-28th; and at Loch Gruinart RSPB on Islay (Argyll & Bute) the Green-winged Teal remained on 25th.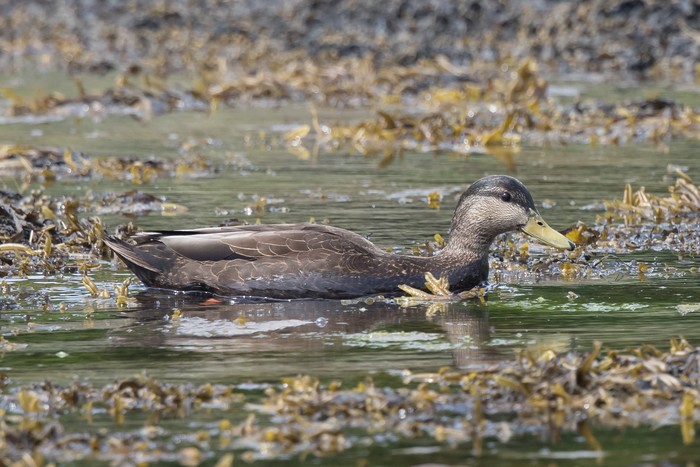 Further Scottish lingerers came in the form of the drake King Eider still on the Ythan estuary (Aberdeenshire) until 27th at least, and the long-staying drake Surf Scoter again off Musselburgh (Lothian) on 23rd, with three individuals noted there on 25th.
Finally, we've got two Ring-necked Ducks - the drake again on South Uist (Western Isles) on 24th-25th, and one reported from Rutland Water (Leicestershire) on 26th.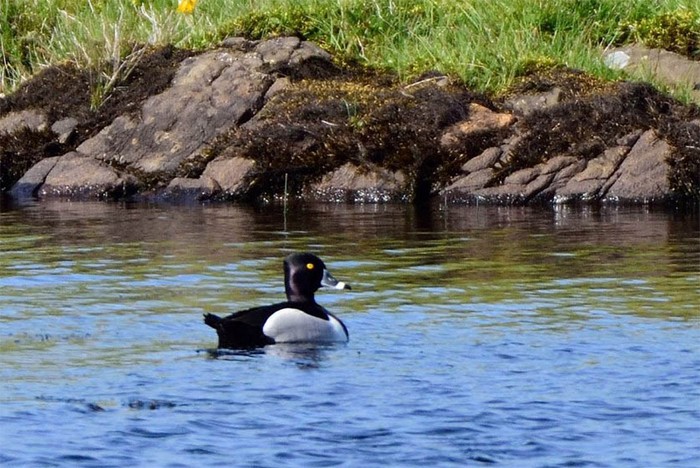 I say finally, but of course it isn't, quite, when our regular honorary waterbird, the long-staying male Pied-billed Grebe in Argyll & Bute at Loch Feorlin, remains present there still on 27th-28th, doing a Stithians, as it were.
Our shorebirds came over all early-autumn this week, with a tremendous variety of Nearctic sandpiper goodness to be had. We'll start with the little fella – a Semipalmated Sandpiper on Lewis at Bragar (Western Isles) on 25th-26th – before swooping down to Cornwall where, on 28th-29th, a Baird's Sandpiper graced Marazion beach.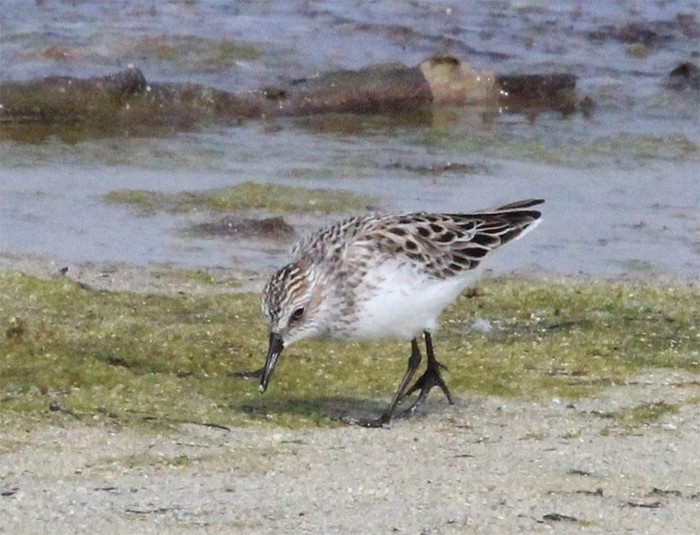 White-rumped Sandpipers, meanwhile, were to be found this week at Middleton Lakes RSPB (Warwickshire) on 25th and, in Co.Wexford, at Ring Marsh on 26th and Carnsore Point on 28th.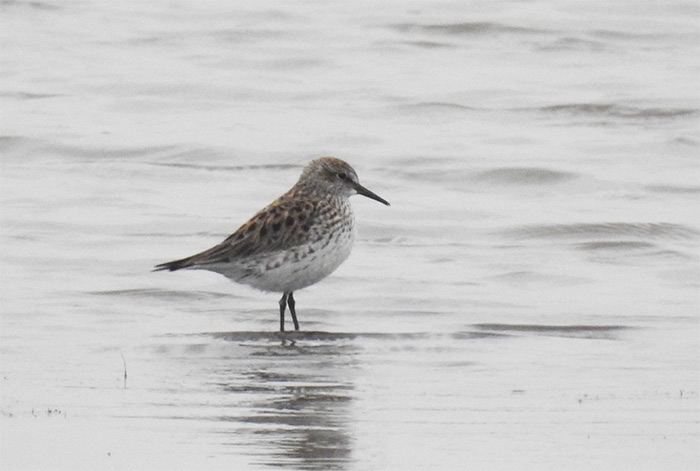 And that's not all folks, as two Pectoral Sandpipers from the previous week lingered – at Walmsley Sanctuary (Cornwall) and Loch of Strathbeg RSPB (Aberdeenshire) respectively on 23rd – and were joined by further sightings from the north on Foula (Shetland) on 26th and at Marwick (Orkney) on 28th, with another bird seen at Druridge (Northumberland) on 26th-29th.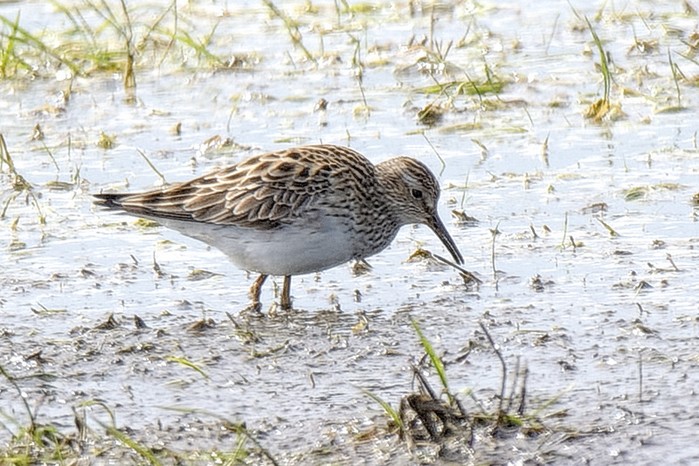 Meanwhile, in Ireland, a first-summer American Golden Plover graced Tacumshin (Co.Wexford) on 23rd-27th, while another first-summer individual was found in the closing hours of the week's daylight in the evening of 29th at Skaw on Unst (Shetland).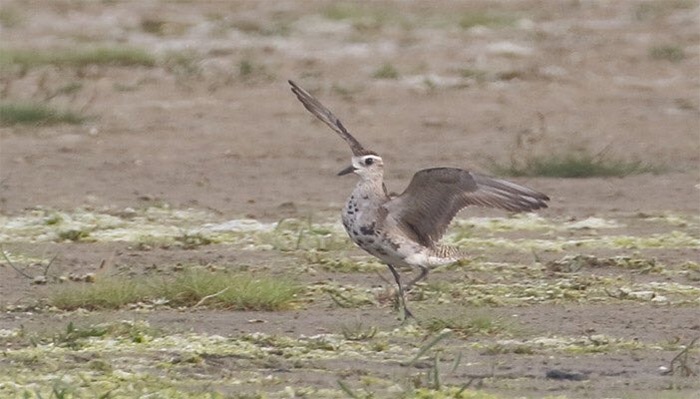 Another plover from closer to home came in the form of a Kentish Plover at Kingston Seymour (Somerset) on 28th-29th.
Black-winged Stilts remained, happily, in the news this week with sightings coming from Eldernell (Cambridgeshire) again on 23rd-26th; Rye Harbour NR (East Sussex) where three were seen in flight on 25th with two birds present there on 28th; Cliffe Pools RSPB (Kent) on 26th; and again at Rutland Water (Leicestershire) on 27th and Frampton Marsh RSPB (Lincolnshire) on 28th. On 29th one was at Freiston Shore RSPB (Lincolnshire).
Temminck's Stints were, once again, a notable feature this week, and nowhere more so than Cley (Norfolk), where four birds were seen on 27th, with two still present there on 28th-29th. Some 20 birds in all were noted nationally this week, with duos seen at several sites: at Kilnsea Wetlands (East Yorkshire) on 23rd-25th; at Saltholme RSPB (Cleveland) on 23rd still; at IPort Lakes (South Yorkshire) on 23rd also; and at Idle Valley NR (Nottinghamshire) on 23rd-26th. On 29th another probable duo were seen in South Yorkshire at Adwick Washlands.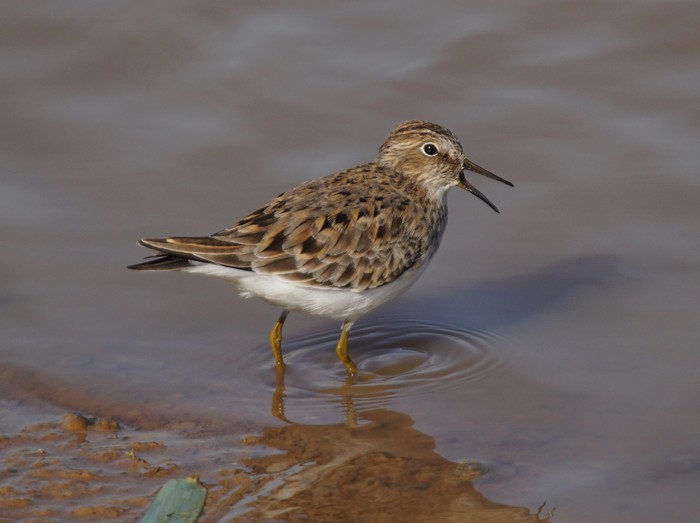 A handful of Dotterel were seen again this week, at widely scattered locations – one remained at Flamborough (East Yorkshire) until 29th; one was still present on Fair Isle (Shetland) on 23rd; two were seen on Rattray Head (Aberdeenshire) on 24th, with one remaining until 26th; and one was seen in Orkney on Hoy on 28th. Five were reported from Warland reservoir (West Yorkshire) on 26th.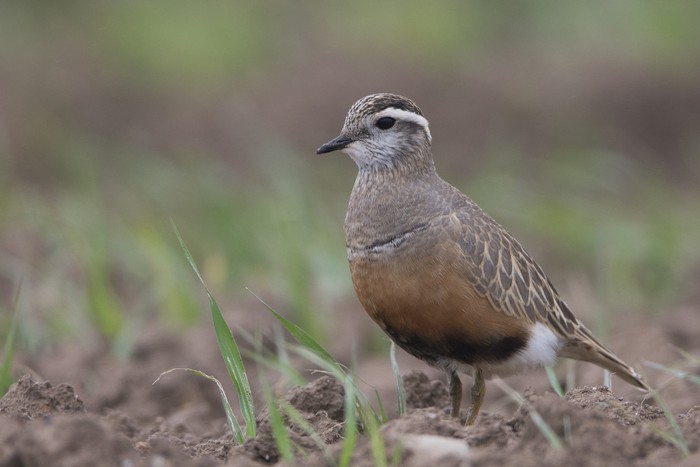 We finish with a trio of Red-necked Phalaropes this week – single birds noted at Frampton Marsh RSPB (Lincolnshire) on 23rd; Slimbridge WWT (Gloucestershire) on 25th-28th; and at Killin (Forth) on 26th.
Heading the gulls and terns section once more this week are the rare terns – and where else to begin with those than with Gull-billed Tern - of all the late-spring possibilities this always remains the cherry on the cake, more subtle than a Caspian and less likely to be dragged here by the charming hordes of Black Terns that are on the move and pulling White-winged Black Terns in their wake. This week saw an adult bird present at Burton Mere Wetlands RSPB (Cheshire) on 23rd-24th and it, or another, in Gloucestershire on 25th-27th at Slimbridge WWT and Saul Warth. On 29th an unconfirmed report came of it, or another, in the county at Splatt Bridge.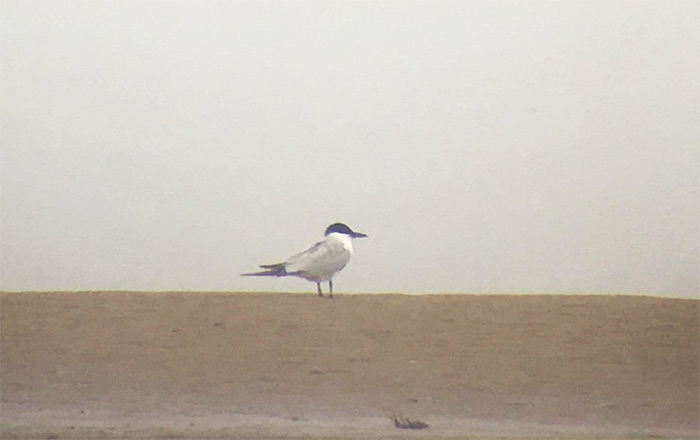 Speaking of White-winged Black Terns though, while their commoner marsh tern counterparts remained very much to the fore again this week (and caused some confusion for the unwary now and again) there were a handful of the rarer option found again in England – at Burnham Overy Staithe (Norfolk) on 23rd-26th; at Marshside RSPB (Lancashire) on 25th; and flying past Cottam (Nottinghamshire) on 25th also.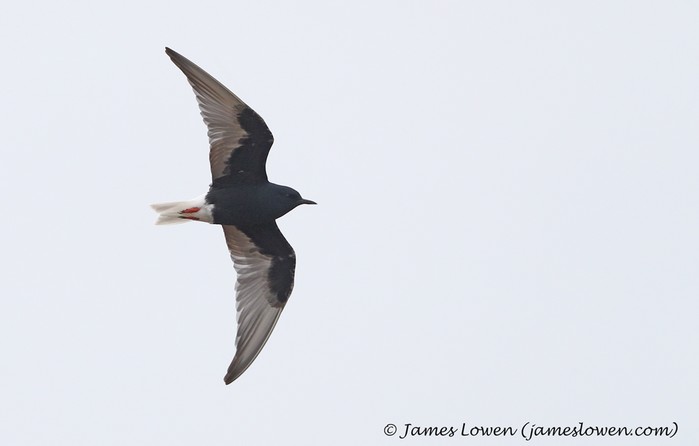 Back to Ireland, where at Tacumshin (Co.Wexford) the adult Forster's Tern was once more seen on 23rd-27th.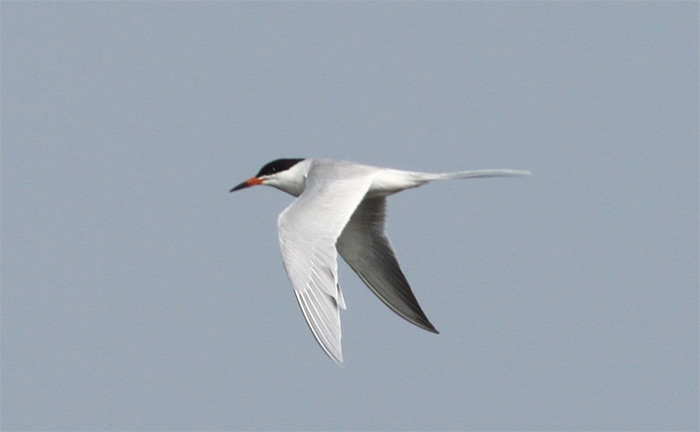 The adult Ring-billed Gull was seen again on St Kilda (Western Isles) on 25th, while on 26th a first-summer individual was seen in Shetland at Grutness.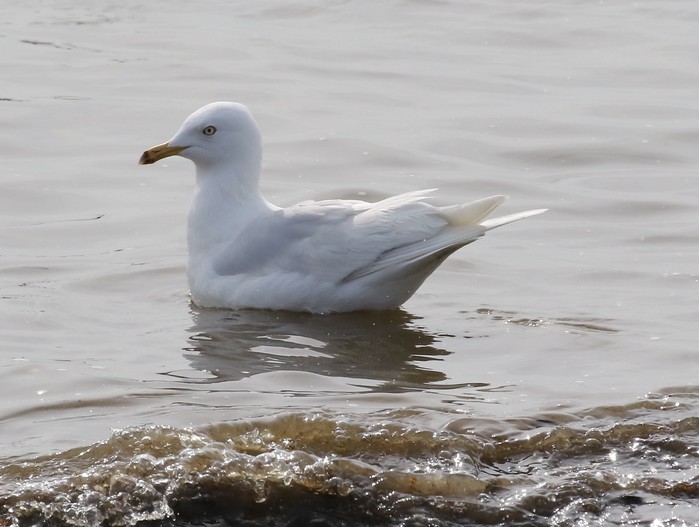 White-winged gulls continued to cling on nationwide this week, like a particularly persistent ice cube in a bank holiday drink, with no change on the previous week's tallies – some 20 apiece of Iceland and Glaucous Gulls logged once again.
Top of the raptors this week are two classic late spring vagrants - Red-footed Falcons noted as far west as Tacumshin (Co.Wexford), where a female bird was seen on 27th-29th, and in Somerset at Isle Brewers where a first-summer female was noted on 27th-29th.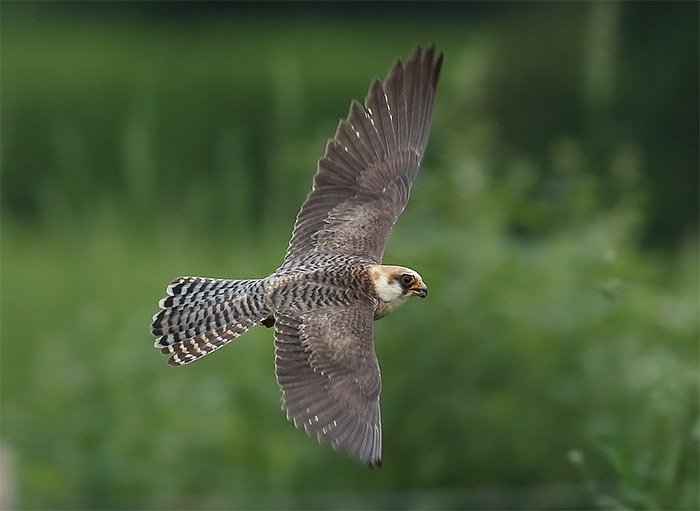 Black Kite(s) were seen again in Cornwall this week – at Porth Joke on 26th and, on 27th, at Goonhavern and St Columb Major, with a probable sighting at Drift reservoir on 29th. Elsewhere sightings came from Yell (Shetland) on 24th, and Great Bedwyn (Wiltshire) and Thurlbear (Somerset) on 26th, the latter bird getting into the bank holiday spirit by being last seen heading in the direction of the nearby Nag's Head pub…
The female Montagu's Harrier was still present at Blacktoft Sands RSPB (East Yorkshire) until 28th at least, and was joined in our sightings this week by further birds noted at Burnham Overy Staithe (Norfolk) on 23rd; on 24th by a probable male at Beccles (Suffolk) and a probable ringtail at Kilnsea (East Yorkshire); and on 26th by birds at Nosterfield NR (North Yorkshire) and The Naze (Essex). On 29th a male was reported at Stone (Staffordshire).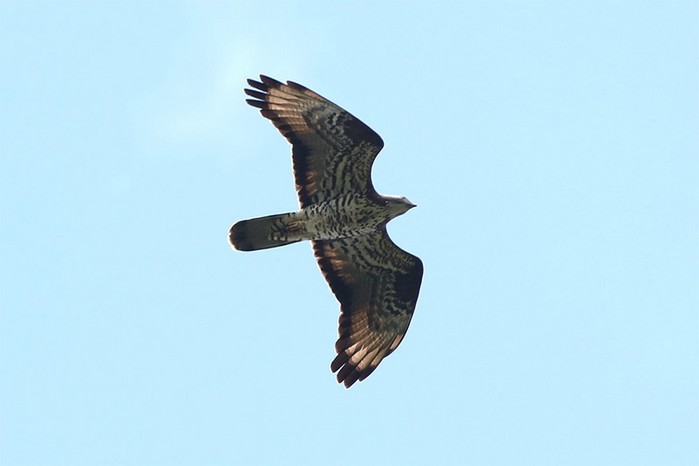 Some 30 Honey Buzzards were logged this week in England, all single birds bar a duo noted over Ashton Keynes (Wiltshire) on 26th. One of the singletons was a satellite-tagged bird on 23rd at Martin Mere WWT (Lancashire) – the insights this technology reveals into the movements and, hence, conservation requirements of birds are remarkable; not least the damningly abrupt ends met by our native Hen Harriers…
On a more cheerful note, female Snowy Owls were seen this week on St Kilda (Western Isles) once more on 24th-25th and, on 24th also, on Black Head (Co.Clare). Will we ever, in these warmer summers, get a repeat of the breeding birds that all-too-briefly graced Shetland in the late 20th century?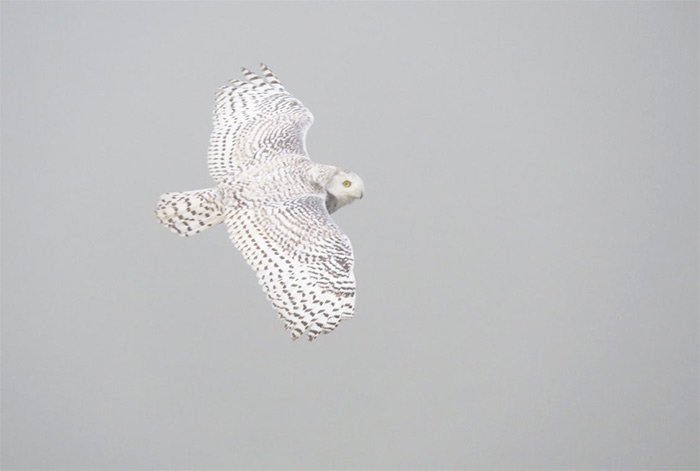 And so we come to the passerines where, once again this week, it was All Going On. We've already covered in the headlines what looks dangerously like an irruption of Rose-coloured Starlings, so we'll keep going with the colourful theme…
And that must, of course, mean a shifting kaleidoscope of Bee-eaters. Over 20 were seen nationwide this week, from as far southwest as Scilly where a single bird lingered on St Agnes on 23rd-28th, to North Ronaldsay (Orkney) in the north where a single lost bird was seen on 28th-29th. While most of these sightings involved single birds, two small flocks were seen – five passed over Burnham Overy (Norfolk) on 27th while, on 28th, five were present at Roseisle (Moray).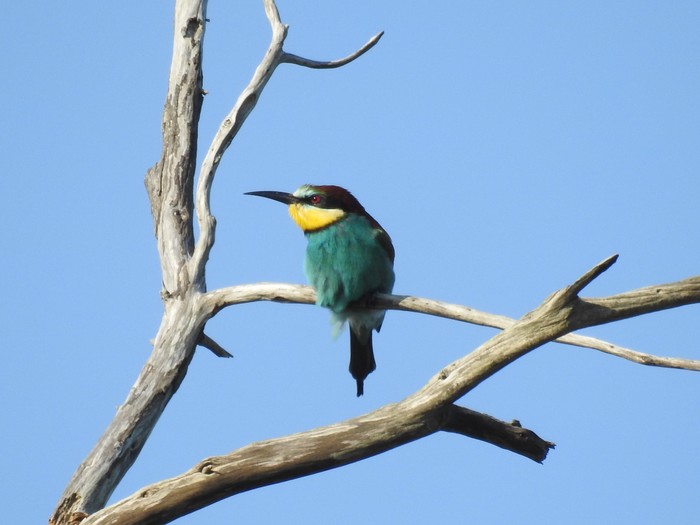 Following no taxonomical order but sheer colourful whim, we move onto Hoopoes, of which four were seen this week – at Fairlight (East Sussex) on 23rd; Folkestone (Kent) on 27th; and on 28th at Downderry (Cornwall) and Gibraltar Point NNR (Lincolnshire). Back in Folkestone a possible individual was heard only on 29th.
Golden Orioles meanwhile were both seen and heard nationwide, with the week beginning on 23rd with birds reported from as far afield as St Mary's (Scilly) and Levenwick (Shetland), and Weston Underwood (Derbyshire) being somewhere in between. On 25th reports came from Church Norton (West Sussex), Tresco (Scilly) and Nanjizal (Cornwall), the latter bird being heard in song on 27th. On 26th one was on Portland (Dorset) whilst another was back in the north, at Marwick (Orkney). 27th saw the week's largest single site tally, in the form of three birds on St Agnes (Scilly), and further records that day from Otford (Kent) and Newtown (Isle of Wight). Birds were heard in song on 28th at Worth (Kent) and, inland, at Langford (Bedfordshire). On 29th one was found on Spurn (East Yorkshire).
Eyes on the skies were rewarded with an Alpine Swift at Hengistbury Head (Dorset) on 26th with another possible bird that day on St Govan's Head (Pembrokeshire). Two Red-rumped Swallows were seen in Kent on 24th at Kingsdown, with another that day in Highland at Armadale. One was noted at sea some 30 miles east of Stronsay (Orkney) on 26th; and on 28th one was seen at Corton (Suffolk).
Two Short-toed Larks were seen this week – birds that lingered on Blakeney Point (Norfolk) on 25th-27th and on the Isle of May (Fife) on 26th-29th.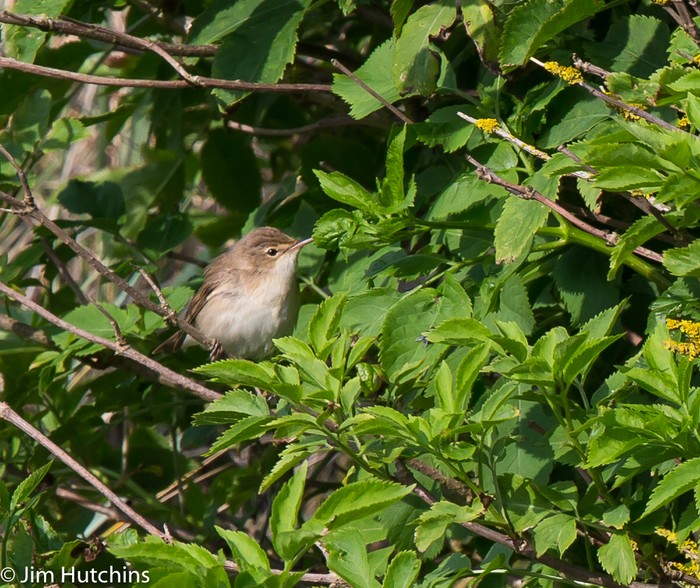 A Red-throated Pipit on Papa Westray (Orkney) was just reward for its dedicated finder while a Tawny Pipit on Great Saltee (Co.Wexford) did the decent thing and stuck around from 25th-26th.
Flava wagtails of all sorts had something of a resurgence this week… A possible Ashy-headed Wagtail was in Gloucestershire at Saul Warth on 26th with another the following day at Stanpit Marsh (Dorset). Probable Blue-headed Wagtails were noted in Hampshire at Pennington Marshes on 24th and at Polemere (Shropshire) on 26th-29th; confirmed birds were seen at Middleton Lakes RSPB (Warwickshire), Kilnsea (East Yorkshire) and Audenshaw reservoirs (Greater Manchester) on 26th. A female Grey-headed Wagtail was at Flamborough (East Yorkshire) on 23rd-24th; further birds were noted at West Kirby (Cheshire) on 23rd; on 24th at Cromer (Norfolk), Musselburgh (Lothian), and Kilnsea Wetlands (East Yorkshire), with two birds at the latter site the following day, and further probable seen on 24th at Pilning Wetland (Gloucestershire); at Spurn (East Yorkshire) on 25th; and at Titchwell RSPB (Norfolk) on 28th.
A handful of Bluethroats were seen this week at the coastal fringes – one on North Ronaldsay (Orkney) on 23rd-25th followed by further singletons at Wick (Highland) on 25th, trapped and ringed on Bardsey (Gwynedd) on 25th also, and on Fair Isle (Shetland) on 28th.
And so to warblers… We'll briefly note the caveat-laden unconfirmed report of a possible
Spectacled Warbler
from Spurn (East Yorkshire) on 27th and move smartly along to more certain fare. A singing
Eastern Subalpine Warbler
was in North Yorkshire this week at Burniston on 26th-27th, and a first-summer female was trapped and ringed on Bardsey (Gwynedd) on 29th.
Iberian Chiffchaffs continued to go from strength to strength, with at least five individuals seen and heard this week, and a couple of possible further candidates found as well. The settled bird in Cheshire at Thurstaston remained there on 23rd-28th, with another at Red Rocks NR on 23rd-24th; the singing male remained at Otley (North Yorkshire) on 23rd-29th. In Cornwall singing birds were still to be found at Polgigga on 28th-29th and Hayle on 23rd-29th. A possible singing bird was at Sutton-in-Ashfield (Nottinghamshire) on 26th, while on 28th a probable songster was heard in Cambridgeshire at March. With the marked retreat north of Willow Warblers - I didn't hear a single bird during a recent orchid-hunting trip to Kent, and I gather that's far from atypical now – I wonder how long it will be before breeding Iberian Chiffchaffs go from being highly notable to becoming a regular occurrence in the south…
Blyth's Reed Warbler is another warbler that's – in the modern parlance – undergone a journey. From impossible to do in the field and mega-rare to eminently doable and flirting with being merely scarce, they've come a long way in the past couple of decades. A probable individual in song this week at Holkham (Norfolk) on 24th heralded a small further arrival – a singing bird on Bardsey (Gwynedd) on 25th-27th; one on Blakeney Point (Norfolk) on 26th; one trapped and ringed on Fair Isle (Shetland) on 27th; and another in song at Low Newton (Northumberland) on 27th. A probable was in song at Red Rocks NR (Cheshire) on 28th.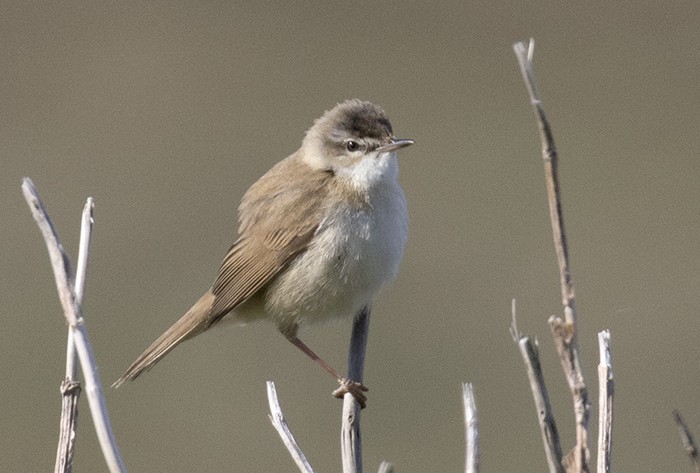 Shetland pulled a spring Paddyfield Warbler out of the bag on 28th, lurking in gardens at Scatness that day. While we tend to think of them as autumnal vagrants, they're being found with some increasing frequency in late spring and early summer too.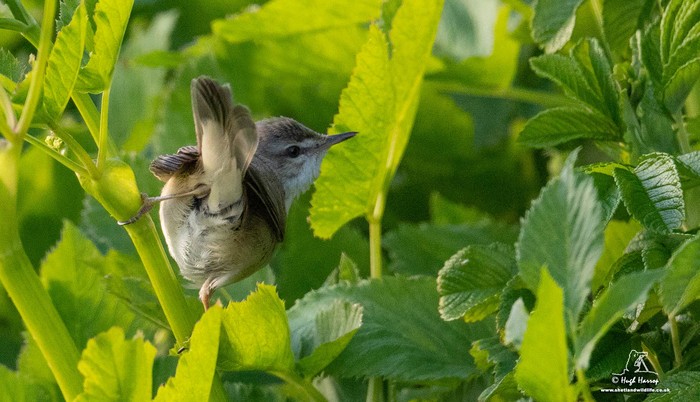 A Great Reed Warbler was croaking away on 27th at Porth Hellick Pool on St Mary's (Scilly). Marsh Warblers meanwhile were cropping up and exploding into multimix song all over the shop this week – some 30 birds in all were logged, many in song, and all singletons bar two found on Noss (Shetland) on 28th. Most were, as one might anticipate, found along the east coast but at least one had penetrated further west – heard singing on Anglesey at Cemlyn Bay on 28th.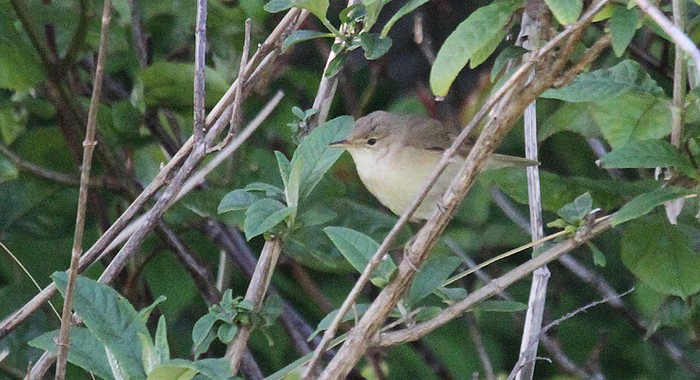 Icterine Warblers remained scarce currency, with numbers (only just) scraping into double figures this week. Birds were logged on Fair Isle (Shetland) on 23rd-28th, with two birds there on 25th; at Huttoft Pit (Lincolnshire) and Stiffkey (Norfolk) on 24th; at Kergord (Shetland) and Scolt Head Island (Norfolk) on 25th; on 25th-26th at Blakeney Point (Norfolk) and on Holy Island (Northumberland); trapped and ringed on the Isle of May (Fife) on 26th, with two birds present on 27th-28th; and at Burniston (North Yorkshire) on 26th-28th. That many of these birds were in song spoke volumes of what they should be doing, were they not somewhat lost.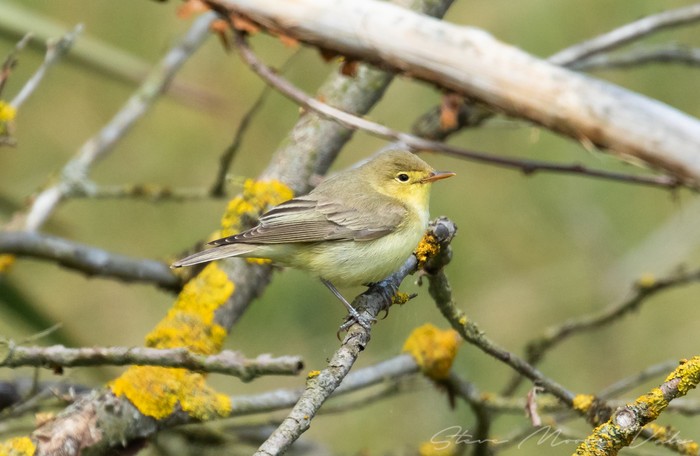 Our last wandering warblers this week were a quartet of Greenish Warblers, beginning with one in song at Titchwell RSPB (Norfolk) on 24th-25th; further birds were logged on 26th at Lowestoft (Suffolk), on 27th on Out Skerries (Shetland) (within sight of my house and yet there's still not one on the garden list…), and on 27th-28th on Isle of May (Fife).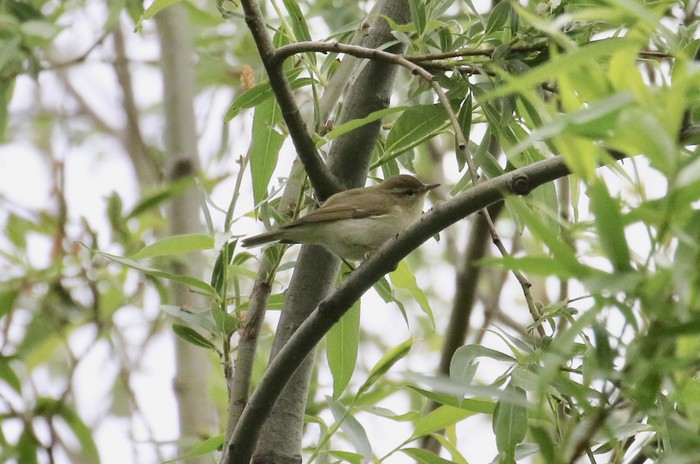 Isle of May was clearly enjoying a good week with plenty of variety, as it sported the first of our week's Red-breasted Flycatchers too, present on the island on 23rd-25th. Further sightings came from Calf of Man (Isle of Man) where a male was trapped and ringed on 23rd; North Ronaldsay (Orkney) on 25th, where another bird was ringed, and at Spurn (East Yorkshire) on 25th also; on 26th still in East Yorkshire at Easington and at Bempton Cliffs RSPB; on 26th-27th on Holy Island (Northumberland); on 27th on Bardsey (Gwynedd); and on 28th at Scatness (Shetland).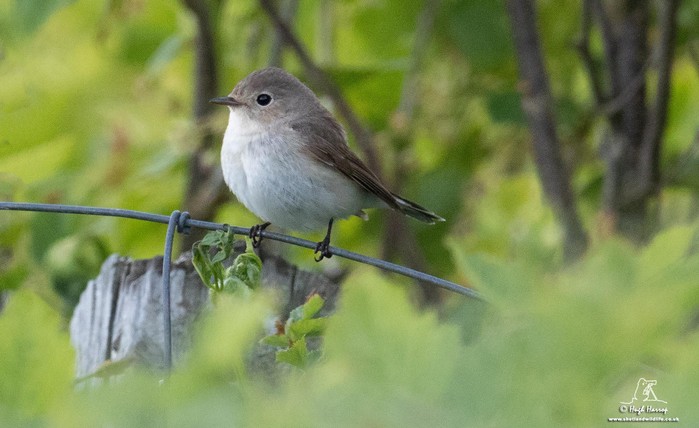 A Woodchat Shrike was on Lundy (Devon) on 24th-27th. Red-backed Shrikes, meanwhile, turned up this week in appreciable numbers, with around 35 birds in all tallied down the eastern side of the country. Fair Isle claimed the lion's share of sightings, with a peak count of seven birds present on the island on 28th.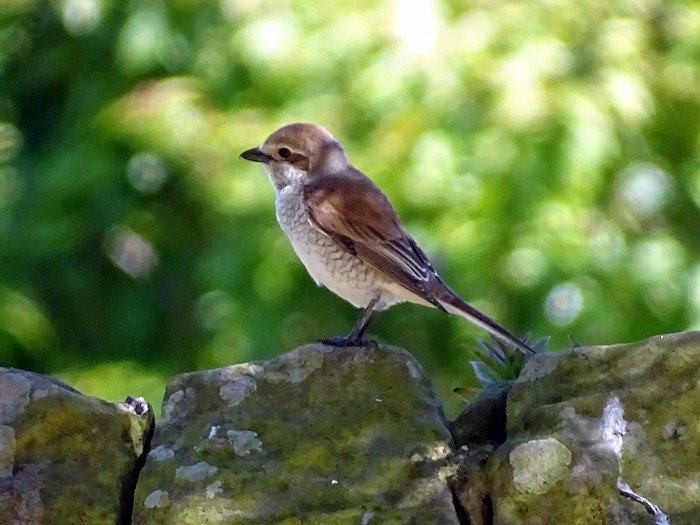 Decent numbers of Common Rosefinches drifted across too this week, with some 15 birds in all seen and heard nationwide, being single birds for the most part with just one site – Gibraltar Point NNR (Lincolnshire) – managing two birds on 25th.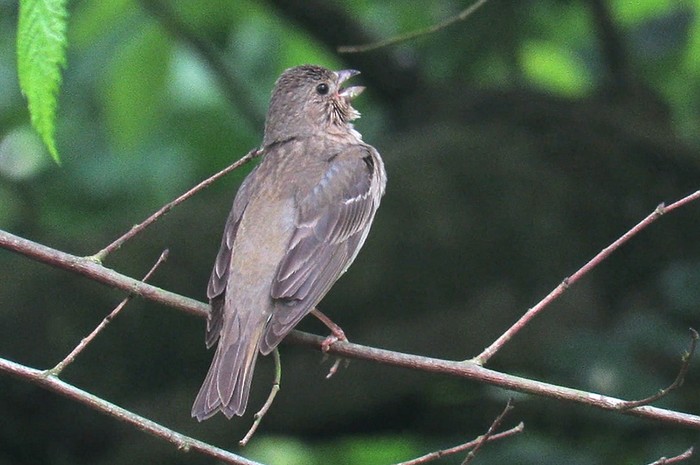 Serins were noted mostly in Norfolk this week, with sightings coming from Hunstanton and Heacham on 25th, and Beeston Bump on 26th; and the exception to this coming from Dungeness where one was seen on 27th.
We'll finish the passerines on the same colourful note on which we began them – Brownsman on the Farnes (Northumberland) was graced by a stunning male Rustic Bunting on 25th-26th.
The rest of the Western Palearctic made up for in variety this week what it may have lacked in volume where rare bird news was concerned. British eyes, however, must be drawn irresistibly to the Oriental Pratincole found on 27th-28th in western Norway in Rogaland at Ha… assuming this is the same bird that was seen the previous week in Sweden, it's heading in the right direction… Elsewhere in Norway a Black Scoter was seen at Auran on 28th.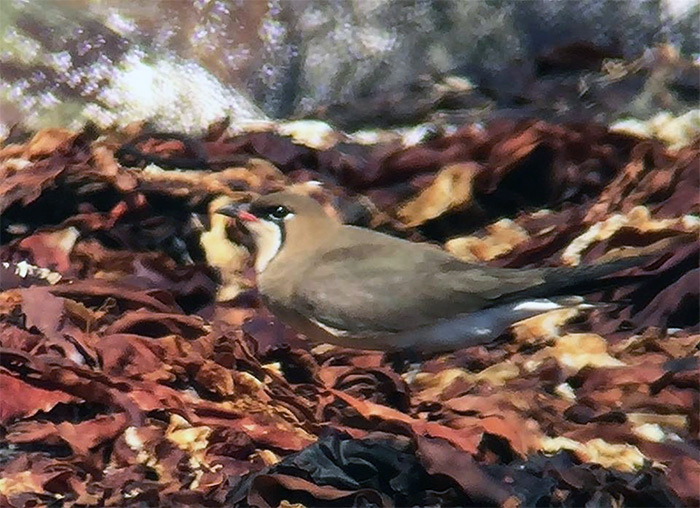 Sweden had to make do this week with a drake Stejneger's Scoter at Arsvik on 26th; on 26th also, a Moltoni's Subalpine Warbler trapped and ringed on Oland, providing Scottish birders with food for thought; and on 29th, a Sora singing at Vibysjon.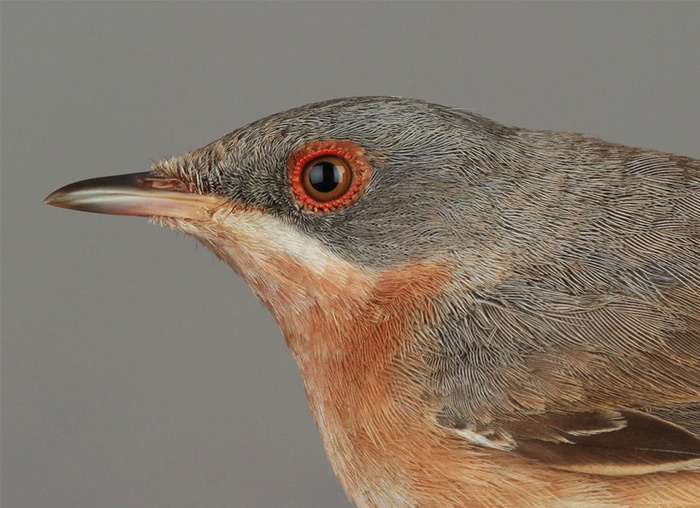 Finland scored a Scops Owl at Kristiinankaupunki on 23rd.
On 24th Armenia landed a Black Lark at Vedi Gorge while in Turkey a Basra Reed Warbler was trapped and ringed at Aras.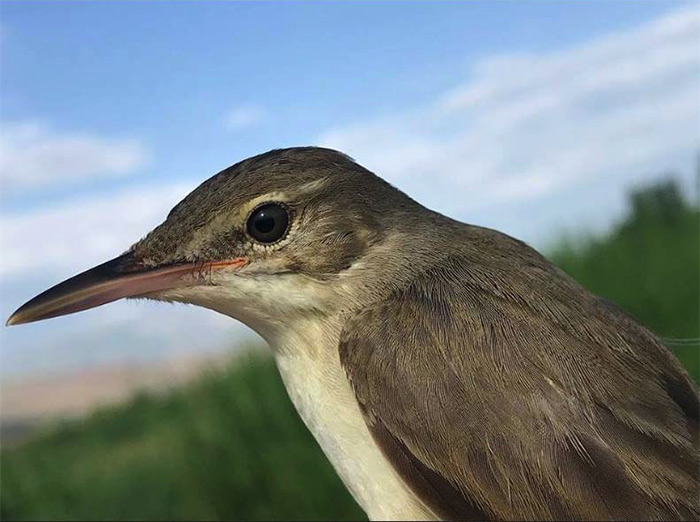 A Lammergeier in Holland at Klein Valkenisse on 27th will elicit mixed feelings from relatively recently thwarted British birders.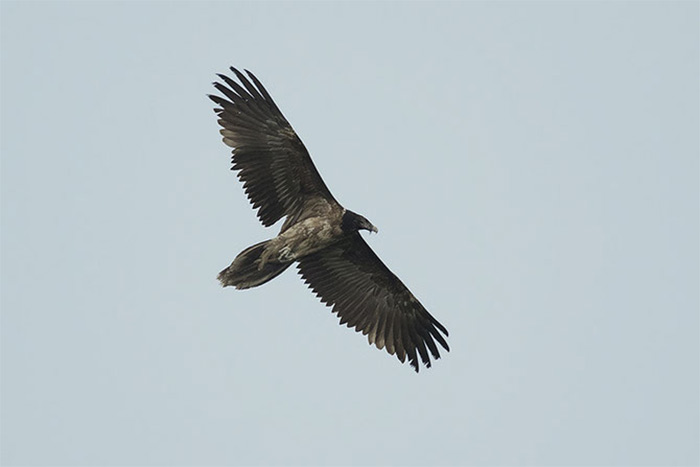 Then to Poland, where a Slender-billed Gull was found at Buda Stalowska on 28th.
In Italy a Greenish Warbler was trapped and ringed at Isola Ventotene on 27th.
Offshore, a Plain Swift was on Cape Verde on 24th.
My predictions last week of more White-winged Black Terns and Red-footed Falcons were perhaps low-hanging fruit – easy to foretell… and maybe the wishful thinking of a Black Stork fell into that category too. But all three predicted species did turn up this week, as did the main prediction of a Broad-billed Sandpiper.
So I am officially ON FIRE as a rarity predictor, and will throw all caution to the wind this week to shoot for the stars. You can keep your Caspian Terns or your Lesser Grey Shrikes…
…as this week we're hoping for one species. No, not one species – one individual of one species. I refer, of course, to the Oriental Pratincole that's making its way west across Scandinavia. Surely the next stop is on our shores?
Bring it!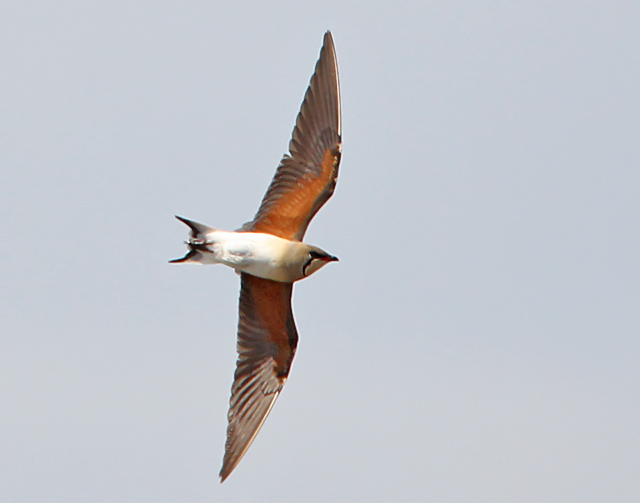 Jon Dunn
30 May 2018
Share this story
Tweet