Weekly birding round-up: 22 - 28 June 2016
The week at a glance
American White-winged Scoter in Aberdeenshire
Great Knot still in Norfolk
Dalmatian Pelican still in Cornwall
Caspian Tern in Norfolk
Most of the week was characterised by low pressure but quite high temperatures and muggy conditions. With light winds, thunderstorms and torrential rain were slow-moving and caused localised flooding. Later in the week, however, west or north-west winds and fresher conditions pushed in from the Atlantic.
American White-winged Scoter
With spring now faded away and autumn hardly underway this was, with one notable exception, a quiet week for new discoveries, most of the interest centred on a few long-staying and now apparently summering rarities.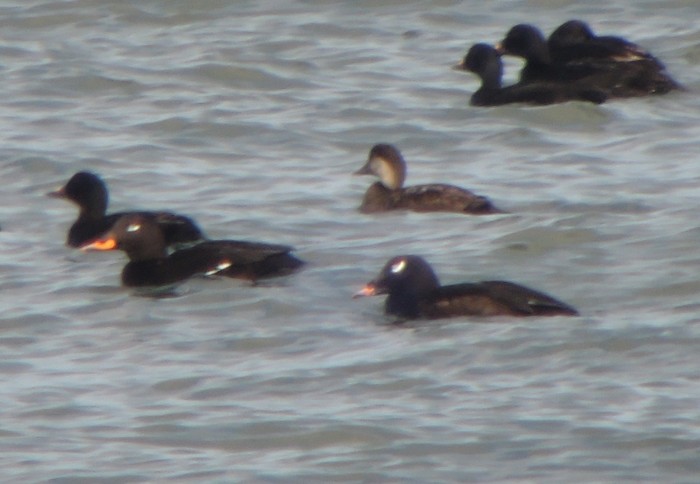 The unquestioned 'bird of the week' was the splendid drake 'deglandi' (i.e. American) White-winged Scoter found on 25th amongst the regular summering scoters off the Murcar Links Golf Course, south of Blackdog, Aberdeenshire. Here it remained until at least 28th where, judging by the online images, it was at least sometimes reasonably close and giving good views.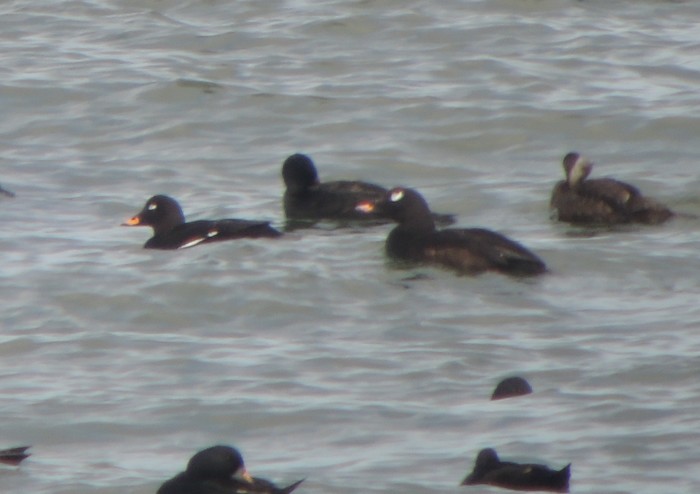 The photographs are certainly good enough to show the pinky bill hues, the appropriately-shaped bill bump, the extensive white 'lick' back from the eye and nicely contrasting brown flanks. Some of the images enable a useful (and reassuring) comparison with Velvet Scoter.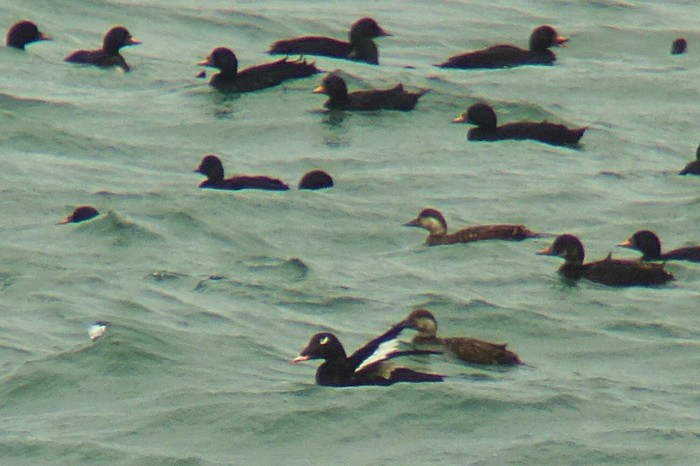 This represents only the fourth White-winged Scoter for Britain and Ireland where it is very much a 'new kid on the block', with all records in the last five years. The first was an adult male of the subspecies 'stejnegeri' (i.e. Asian) off Rossbeigh, County Kerry from 1st February to 11th April 2011, followed by a first-summer male 'deglandi', also off Murcar, Aberdeenshire from 11th to 23rd June 2011 and finally an adult male unidentified to subspecies (but considered by many to be 'stejnegeri') off Musselburgh, Lothian on 26th December 2013 but only noticed and identified retrospectively from photographs. This second Murcar bird therefore represents only the third for Britain (excluding Ireland) and only the second 'deglandi', this site now holding a monopoly of this form. Could the two Murcar birds be the same individual though?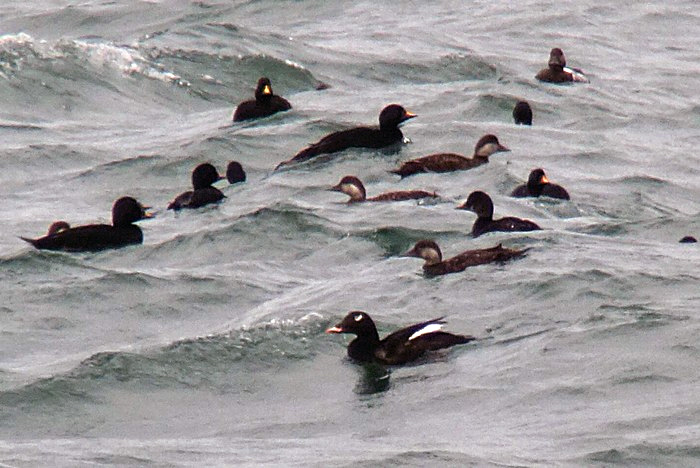 The subspecies 'deglandi' breeds in inland Alaska and across interior Canada from Manitoba westwards and winters on both coasts of North America. It is therefore a likely vagrant to western Europe and it is perhaps surprising that it took until 2011 to discover the first. Presumably it has been overlooked in the past, only brought to our attention by its recent rise to prominence in the identification literature and the consequent increase in awareness and search effort. It is likely that Britain's other large scoter concentrations, for example in Liverpool Bay, have also held White-winged Scoters but in most places the views of the birds are simply not good enough.
Inevitably, this occurrence reopens the taxonomic debate. The BOU British List recognises White-winged Scoter as a polytypic species with two subspecies, a treatment also adopted by IOC. HBW/BirdLife, however, recognise two species - White-winged Scoter and Siberian Scoter. The eventual decision about which global taxonomy will be adopted for the purposes of the British List will therefore have listing consequences but irrespective of such matters this is a great find and a super-looking bird.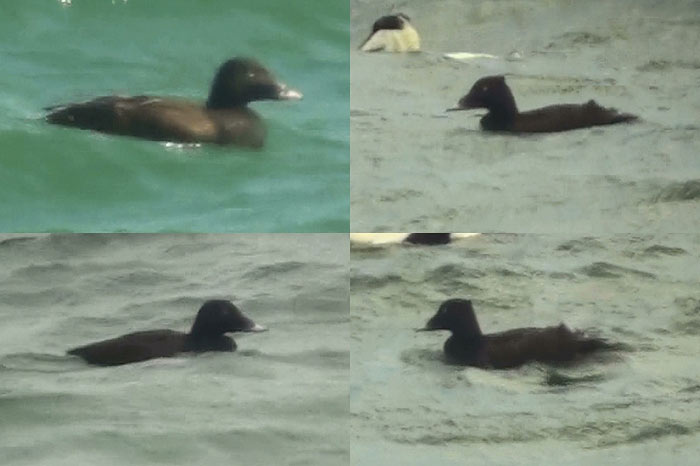 As ever, such a discovery provides an excuse for some digging into ornithological history. The species was described as 'Oidemia deglandi' by Charles Lucien Bonaparte (the prominent French – and briefly American – ornithologist and Napoleon's nephew) in 1850, the specific name 'deglandi' commemorating the French ornithologist Côme Damien Degland (1787-1856), Chief of the Hôpital Saint-Sauveur in Lille where he helped to found the town's Natural History Museum. In 1821 Degland published a catalogue of the museum's beetle collection but in 1849 he had moved on to ornithology, co-authoring 'Ornithologie européenne, ou, Catalogue descriptif, analytique et raisonné des oiseaux observés en Europe.'
Great Knot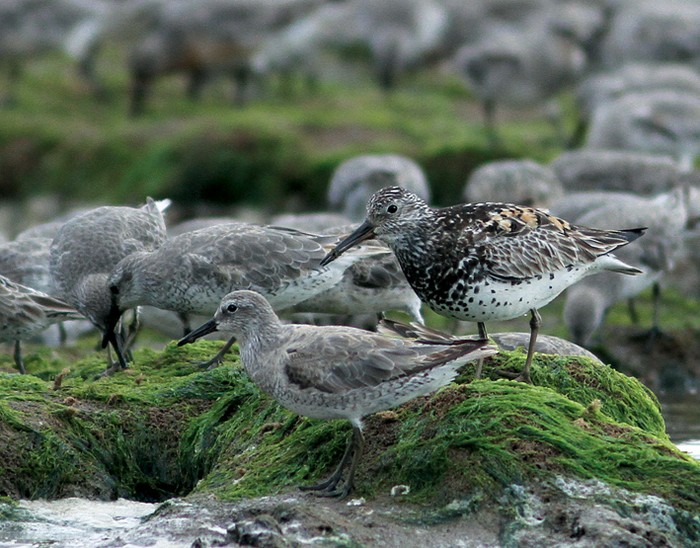 The week's other highlight was the continued presence of the Great Knot still commuting between Titchwell and Scolt Head, Norfolk to 23rd and then wandering more widely to Gore Point, Holme from 24th to at least 28th. The bird seems finally to be giving itself up to photographers as the quality of the images continued to improve during the week. Hopefully there will be more opportunities yet as the bird shows every intention of lingering.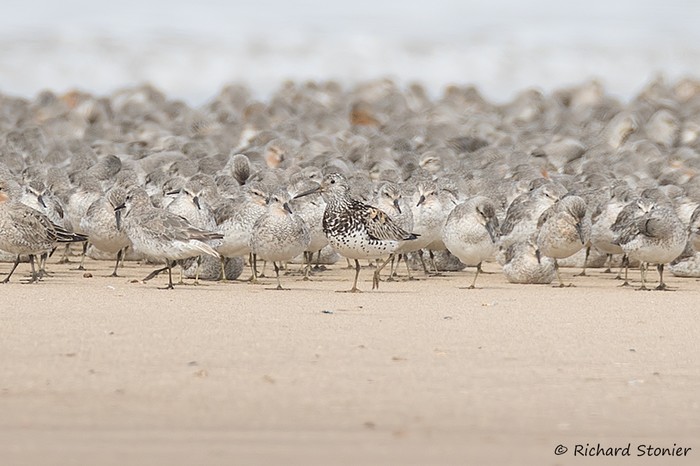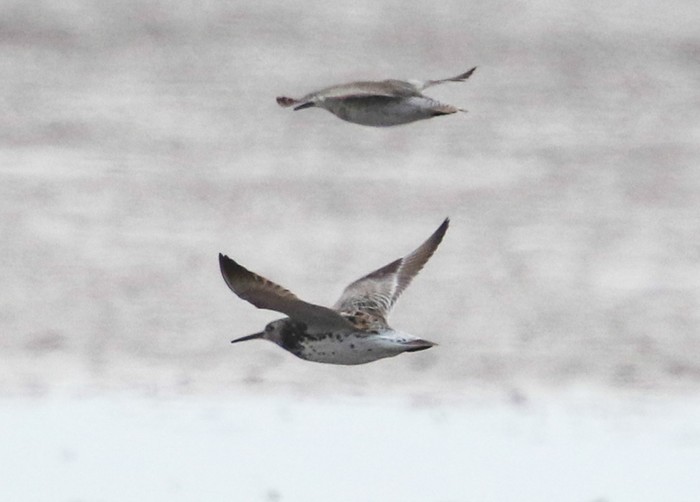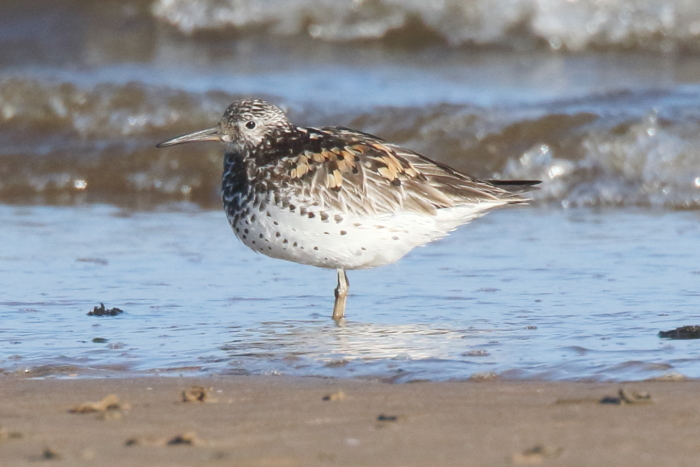 Dalmatian Pelican
Just about qualifying as a headline bird, the Cornish Dalmatian Pelican wandered as far as St. Winnow on the River Fowey and, in the other direction, the Hayle Estuary, on 23rd before promptly returning to its new home at Restronguet Creek near Devoran on 24th, remaining here for the rest of the week apart from a short trip over nearby Penryn on 26th. Judging by the level of internet chatter, however, interest in it continues to dwindle...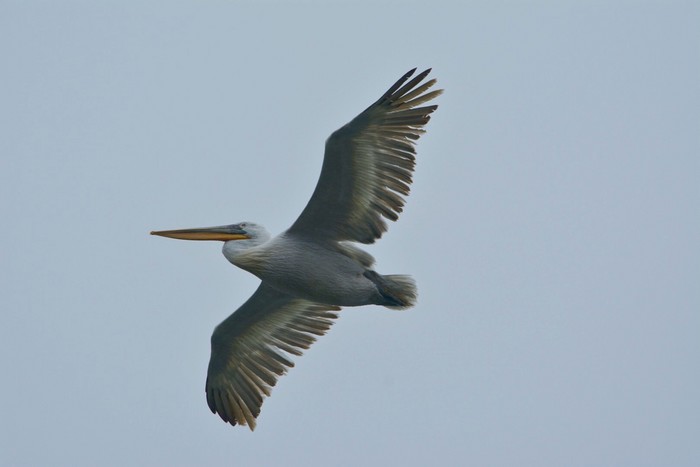 Caspian Tern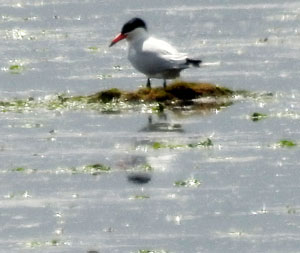 More popular this week were Caspian Terns , one again at Gibraltar Point, Lincolnshire on 23rd and it or another returning to Breydon Water, Norfolk from 24th to 28th. Here it showed well, performing its characteristic long distance feeding flights to a destination as yet undiscovered but always returning promptly. This site has an astonishing record for this species with well over twenty to date (though there might be some between-year duplication). The earliest here was as long ago as 1825, with a further ten recorded prior to 1920. After a strangely long gap, the next Caspian Tern here was in 1987, since when it has once again occurred regularly, this being reportedly the sixteenth modern record. The combination of large expanses of mud and nearby fishing opportunities is clearly perfect for this charismatic species.
'Euronews'
In a quick roundup of 'Euronews' (and, yes, we are still interested), the headlines were another presumed vagrant Chinese Pond Heron , this one at Mandal, Vest-Agder, Norway on 23rd, an Elegant Tern still at Noirmoutier, France and, over Falsterbo, Sweden a photographed potential hybrid Crested x European Honey-buzzard . In respect of the latter, Dick Forsman's new raptor identification book has exposed the widespread occurrence of such hybrids across western and central Siberia, an inconvenient fact for anyone seeking to claim a Crested Honey-buzzard in the Western Palearctic or who thinks they may have seen one in the past. Hybrid features include an intermediate wing shape, intermediate underwing patterning and the presence (or even the suggestion) of a dark carpal patch.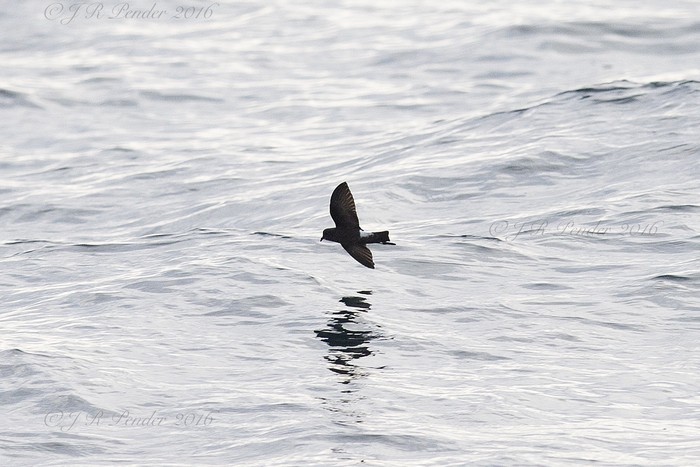 The obvious highlight of the week was the year's first Wilson's Petrel on a Scilly pelagic on 27th. Otherwise the only news related to three Balearic Shearwaters - off Porthgwarra, Cornwall on 26th, Pendeen, also Cornwall, on 27th and Berry Head, Devon on 28th, and four Pomarine Skuas - one past Porthgwarra the same day, two past South Stack, Anglesey on 27th and another past Porthgwarra on 28th.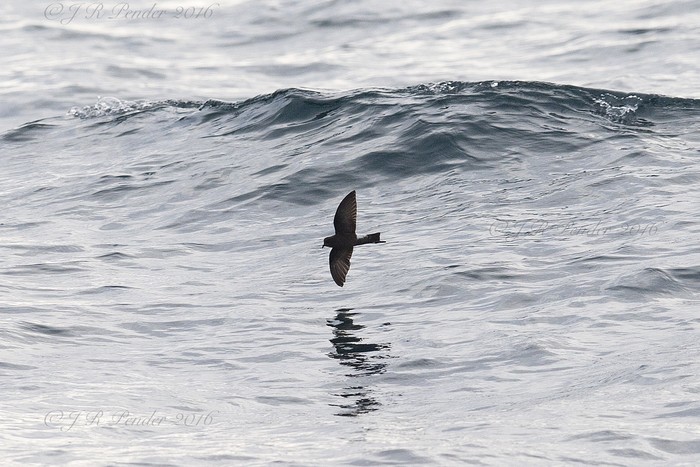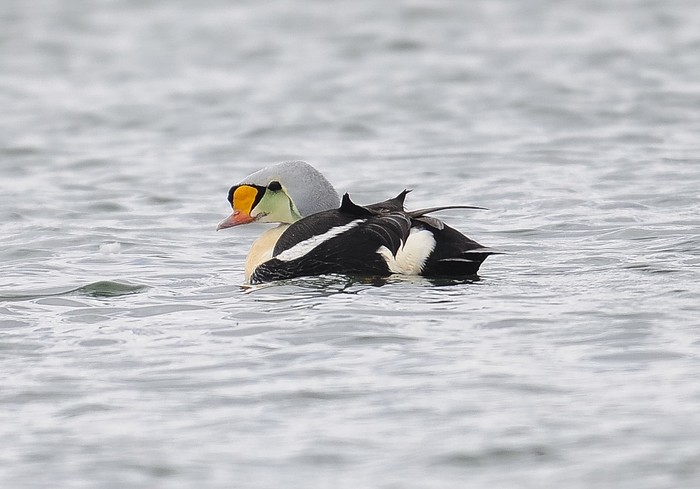 Almost all the rare ducks of note were seaducks, and all were in Scotland. The best was a first-summer drake Surf Scoter to 28th at Musselburgh, Lothian, a venue shared with the female King Eider there, whilst the resident drake was still on the Ythan Estuary, Aberdeenshire all week. The only non-seaducks were a drake American Wigeon at this latter site on 28th and the Ferruginous Duck still at Washington WWT, Durham at the week's end.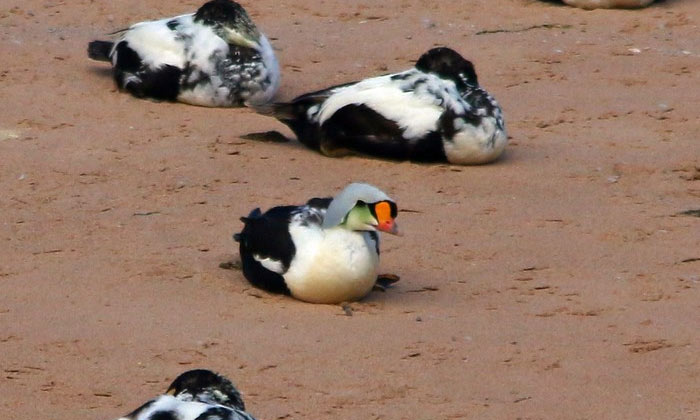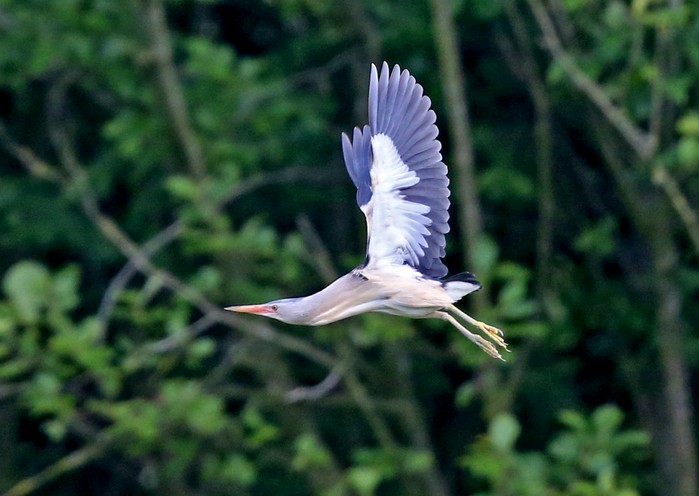 The male Little Bittern still in residence at Old Moor, Yorkshire to 28th was the best of the herons but the week's Cattle Egret count went up to five – on the Ouse Washes, Cambridgeshire on 22nd to 28th, at Pagham, Sussex to 22nd, at Dungeness, Kent to 24th, at Tacumshin, Wexford to 26th and at Radipole, Dorset on 27th.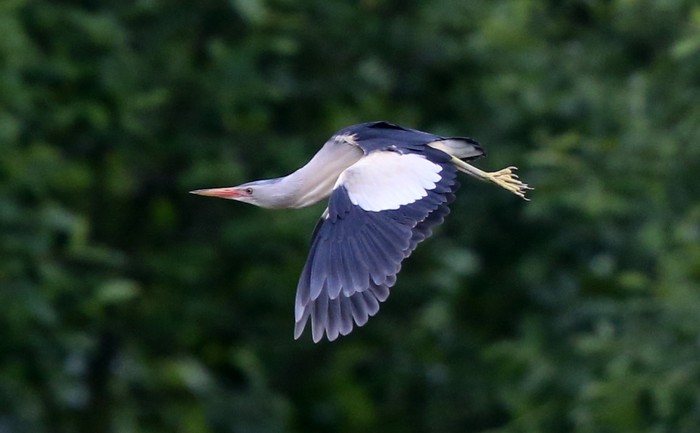 Away from Somerset and the Southeast, Great White Egrets were on the Ythan Estuary, Aberdeenshire to 24th and at Burton Mere, Cheshire and Wirral the same day, a venue shared with up to seven Spoonbills .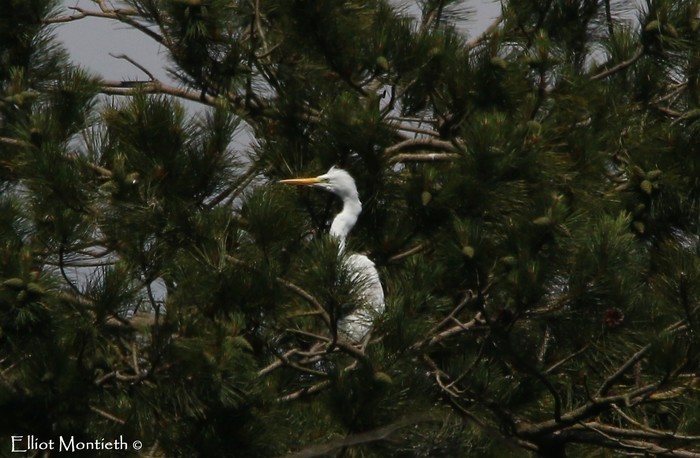 Glossy Ibises remained at Micklemere, Suffolk and Marshside, Lancashire to 25th with two at Ham Wall, Somerset to at least 23rd. Elsewhere singles were at Cors Erddreiniog, Anglesey on 24th and (the same bird?) at Burton Mere, Cheshire and Wirral on 25th.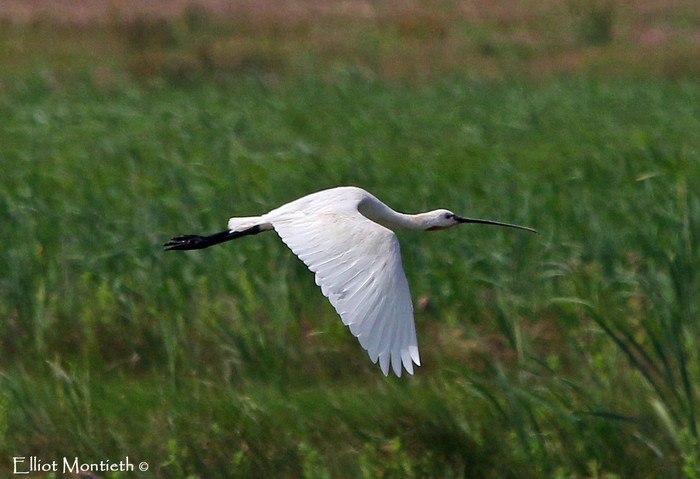 White Storks flew over Sandwell Valley, West Midlands on 22nd, Bolsover, Derbyshire on 24th and also over Rutland Street, Leicestershire on 24th, whilst one was seen on the ground at Culham, Oxfordshire on 25th. Completing the list of long-legged birds were the Common Cranes still at Spiggie, Mainland Shetland on 27th and on Benbecula, Western Isles on 28th.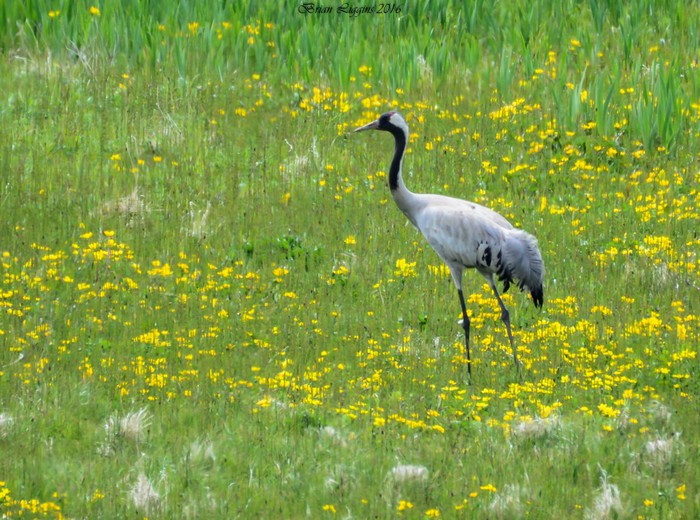 Rare raptors were just that, the best being a Black Kite at Dungeness and then Lade, Kent on 24th. Otherwise it was a story of Honey-buzzards with singles over Trimingham, Norfolk on 22nd, Thetford, also Norfolk on 24th and Corby, Northamptonshire and St. Margaret's Bay, Kent on 25th.
The singing Spotted Crake was again heard at Shotton Pools, Flintshire on 26th.
The only new rare wader of the week was a brief but photographed American Golden Plover at Kilnsea, Yorkshire on the early morning of 22nd. Unfortunately it soon flew off and was not relocated.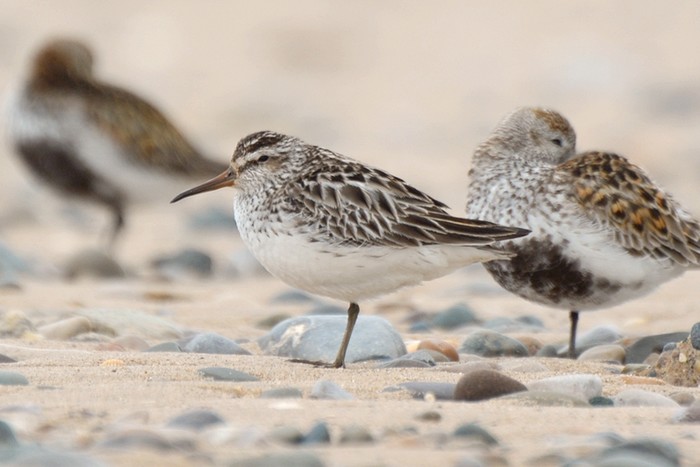 The only other rarity was the reappearing Broad-billed Sandpiper again at Gronant, Clwyd on 22nd, presumably the same bird as that present at the same site on 11th to 12th, then at nearby Kinmel Bay, Conwy on 13th to 14th (and perhaps also at Newport, Gwent on 18th to 21st). This is a rare bird in Wales so linking these non-overlapping sightings is certainly tempting. Further north, the long-staying Red-necked Phalarope was still at Grindon Lough, Northumberland to 28th, at one point rubbing shoulders with the escaped Demoiselle Crane.
It was also a case of 'as you were' for the gulls, the headline act continuing to be the first-summer Bonaparte's Gull at Ashington Northumberland to at least 27th. Also still present were the first-summer Ring-billed Gull at Enniskillen, County Fermanagh to at least 23rd and the Glaucous Gull at Ullapool, Highland to at least 25th. Apparent new birds included a Glaucous Gull at Dundalk, Louth on 24th to 28th and Iceland Gulls at Cork City, County Cork on 22nd, on South Uist, Western Isles on 24th and on Tiree, Argyll on 27th. Further south, a Caspian Gull was at Highgate, West Midlands on 24th with two north of Great Livermere, Suffolk and another at Cottenham, Cambridgeshire on 26th.
In Scotland, the now apparently summering Gull-billed Tern remained at Grangemouth, Forth to at least 25th while in Aberdeenshire a White-winged Black Tern at the Loch of Strathbeg may possibly have been the individual present last week in Cheshire and Wirral and then in Lancashire.
Away from the North-east, Roseate Terns were at Brownsea and Christchurch Harbour, Dorset on 2nd and 24th, at Minsmere, Suffolk on 27th and, more remarkably, in the Sound of Harris, Western Isles on 26th.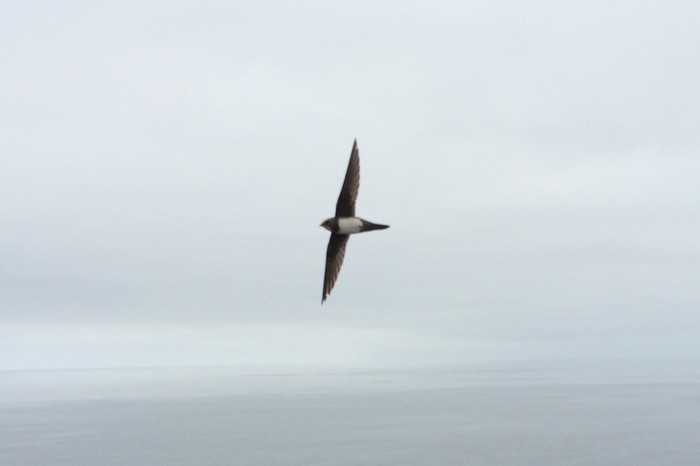 The warm air out of France produced an Alpine Swift on 26th but this one was unusually far to the north at Point of Fethaland, Mainland Shetland. Alpine Swifts are rare indeed at such high latitudes, this bird being only the twelfth for the islands and the first since 2003. Despite the warm vector, however, Bee-eaters failed to put in much of an appearance in a disappointing summer for this species. Three at Derriton, Devon on 22nd represented the sum total of those seen but another was heard over Portland, Dorset on 24th.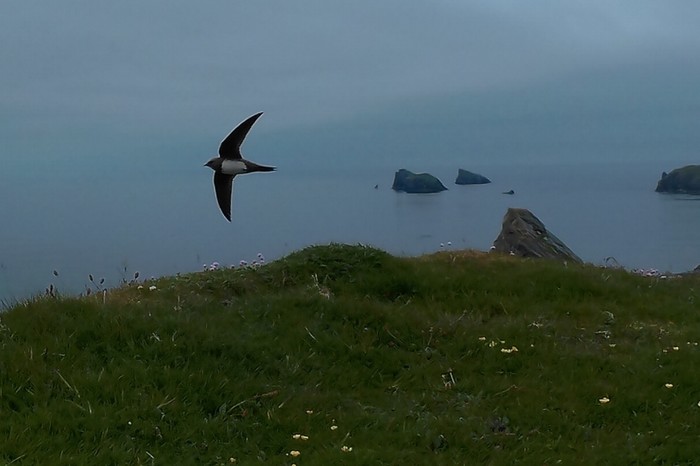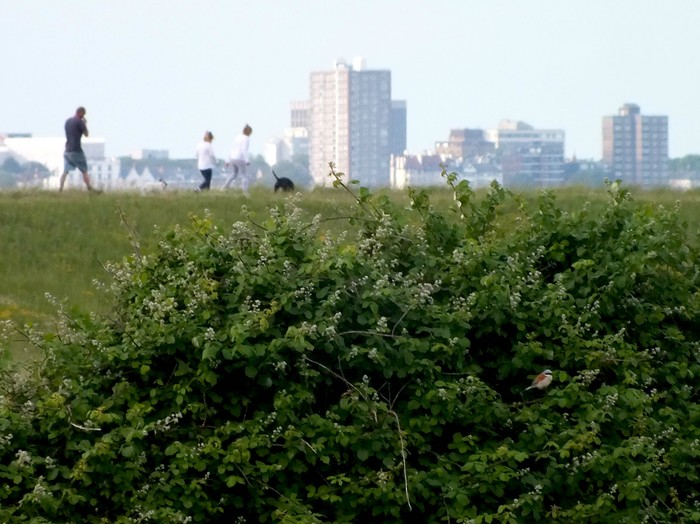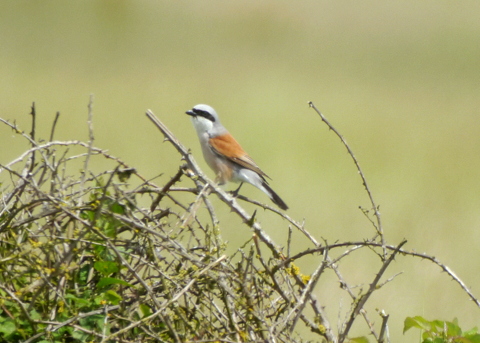 As expected for late June, the rare and scarce passerine tally was well down on the previous week. The pick of the new birds were a Savi's Warbler at Burnham Overy Dunes, Norfolk on 22nd to 23rd and, perhaps more surprisingly, a showy female Bluethroat at Lowestoft, Suffolk on 26th. Also new were a Hoopoe at Trusthorpe, Lincolnshire on 25th, a Golden Oriole at Elsted, Surrey on 26th and a male Red-backed Shrike at Allhallows, Kent, also on 26th and then remaining to 28th. Late news concerned a Blyth's Reed Warbler singing at North Foreland, Kent on 28th May.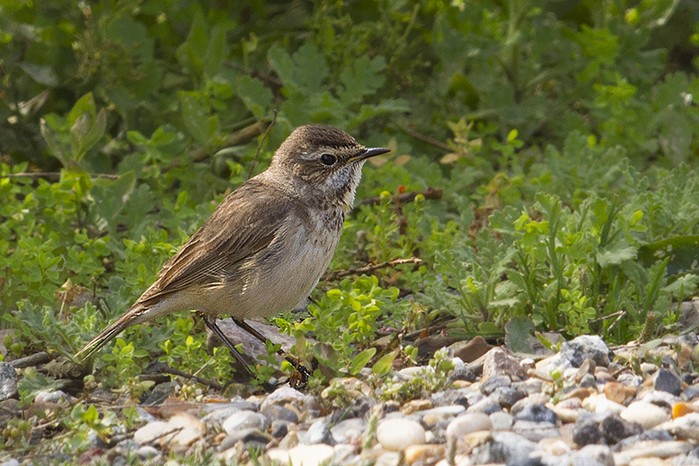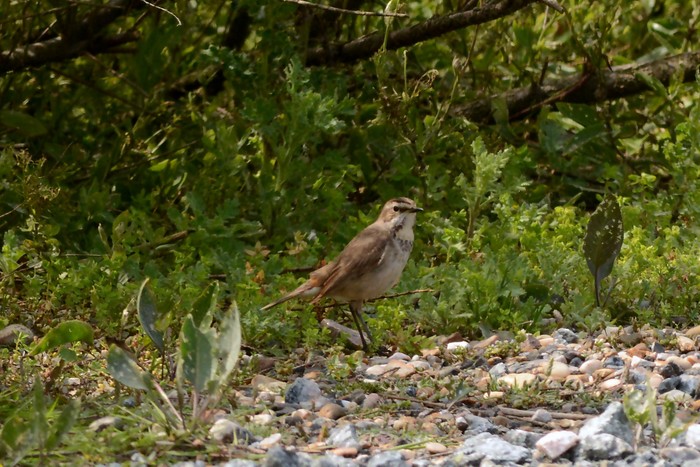 Lingerers from last week or earlier were the Iberian Chiffchaff on Tresco, Isles of Scilly to 27th, the male Woodchat Shrike at St. Abbs, Borders to 24th, the Marsh Warbler on Unst, Shetland to at least 26th, the Icterine Warbler reported still at Dalwhinnie, Highland on 23rd and a Serin at Landguard, Suffolk on 26th.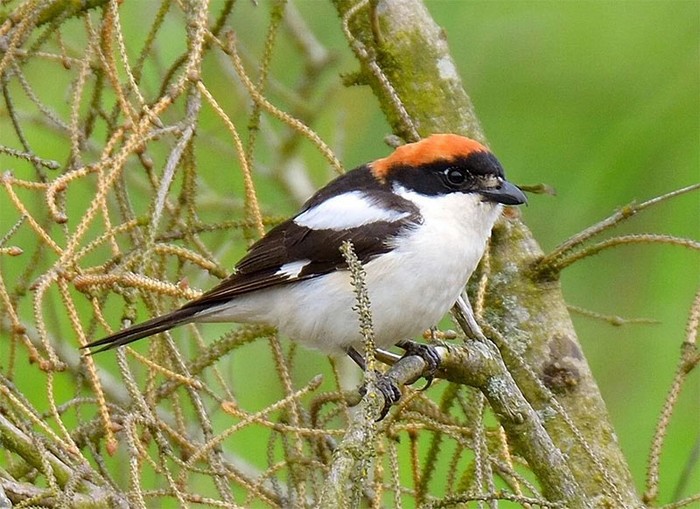 Next week sees a more vigorous westerly airflow with the isobars stretching back initially to Canada and subsequently to Greenland. At this time of year this brings two families to mind - seabirds and waders. Amongst the former, more Wilson's Petrels should be just around the corner but, given the vector ahead, a more ambitious target might be a South Polar Skua. The first Nearctic waders might also be on the cards. Either way, it's possible that Ireland might be the place to be in the coming week.
Andy Stoddart
29 June 2016
Many thanks to all contributors for the photos and videos this week.
Nick Littlewood, Kris Gibb, Chris Batty, Penny Clarke, Joe Pender, Richard Stonier, Andrew Jordan, Sean Nixon, Adam Whitehouse, Mike Tout, Bruce Root, Dennis Morrison, Elliot Montieth, John Pringle, Mrs Wilde, Brian Liggins, Henry Cook, Pete Hines, Craig Porter, Peter Triston, Neil Hughes, Jim Bailey.
Please note: we put a lot of time and effort into sourcing and and producing the images, videos and graphics for each roundup. Some of you (probably Apple users) may notice some photos etc. that appear to have incorrect captions. Please try refreshing the page as they are correcty captioned. If after a refresh they are still showing the incorrect captions then please email us