Weekly round-up: 24 - 30 Jun 2015
The week at a glance
The West Sussex Hudsonian Whimbrel remains available
Ditto the Greater Yellowlegs in Hampshire
While Norfolk supplies new eye candy with a fine Pacific Golden Plover
Wow.
And just when we thought this crazy, crazy year couldn't get any weirder on us if it possibly tried, it only went and served up a Prothonotary Warbler at an undisclosed location in Wales, a Black-throated Blue Warbler on someone's Facebook feed, and a Cerulean Warbler in my fevered, overactive imagination.
And I'm only making up two of those three lovely warblers... meanwhile the Prothonotary Warbler reported in Wales last week appears to have been concocted by someone else entirely. Which, if the previous week's unfortunate lesson in Why You Shouldn't Take At Face Value Everything You Read On An Individual's Twitter Feed (with regard the Whalsay Eyebrowed Thrush's continued presence or otherwise) wasn't enough, should prove another object lesson for us all. Cool your jets, people. It's midsummer, and despite a brilliant few weeks for American passerines things are finally calming down a tad.
It wasn't only twitchers' heart-rates that were elevated this week – as the days wore on the mercury began to rise too, and with light south-easterlies feeding into the south it was, if not cool for cats, certainly balmy for Bee-eaters. And, in a generally very quiet week, some other odds and sods besides.
Let's do your birds while you crack open a cold beer, slather on some sun-block, and do your best to ignore whatever half-arsed rare bird hoax someone with entirely too much time on their hands has dreamed up...
Hudsonian Whimbrel & Greater Yellowlegs
Thank goodness in an otherwise quiet summer week for our two stalwart American waders, the settled Hudsonian Whimbrel in West Sussex and the practically nailed-on Greater Yellowlegs in Hampshire. Both made it to 30th, and so technically were both present all week long.
That said, the Greater Yellowlegs briefly did something interesting midweek, and went missing. Were my Norfolk counterpart Mark's assertions that this was a summering bird all for naught? Fortunately normal service resumed and the bird reappeared in due course.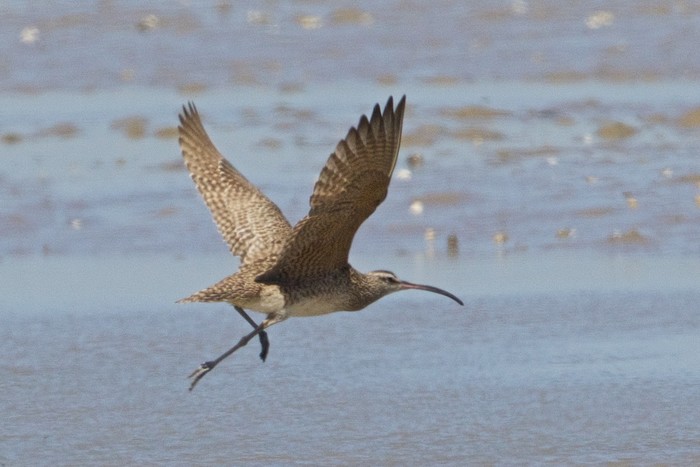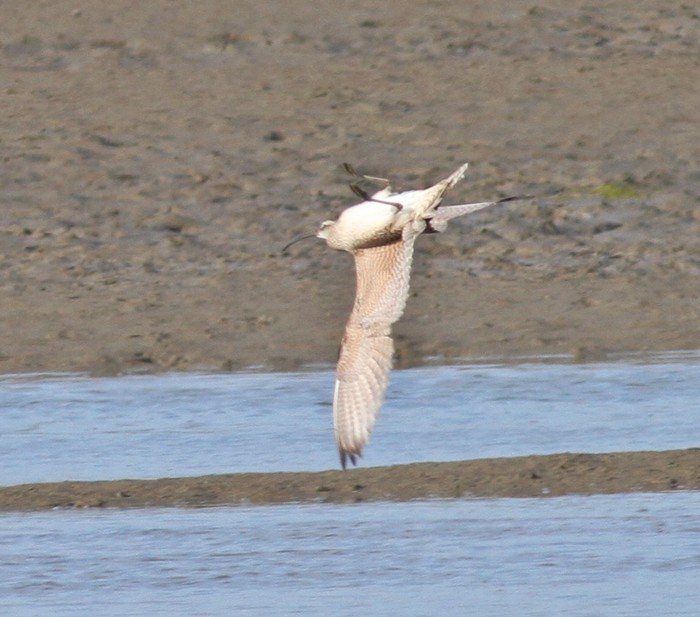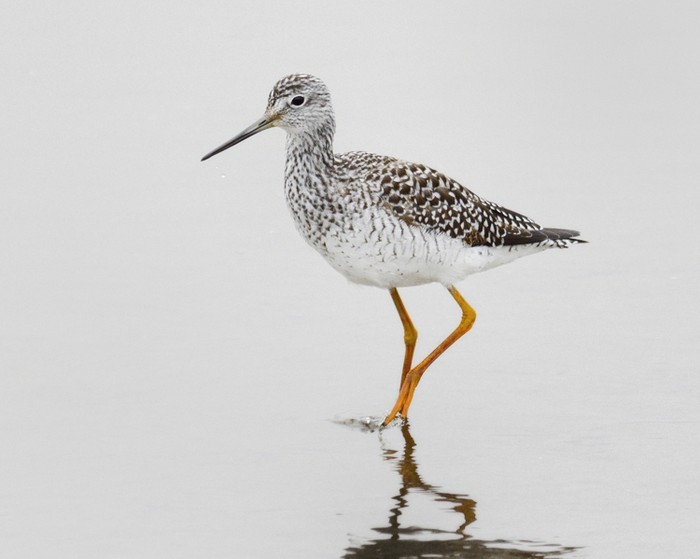 Whither next? We're coming into the prime time for fresh, new interesting waders to feature in these columns. Speaking of which...
Pacific Golden Plover
...once again the Curse of the Pacific Golden Plover struck this Round-Up writer a low blow this week – I'd no sooner done the enjoyable crystal ball gazing blurb for this week's copy and tentatively* predicted a Pacific Golden Plover in the coming days than one was confirmed for its second day in Norfolk at Breydon Water on 28th (remaining there until 30th).
Pah.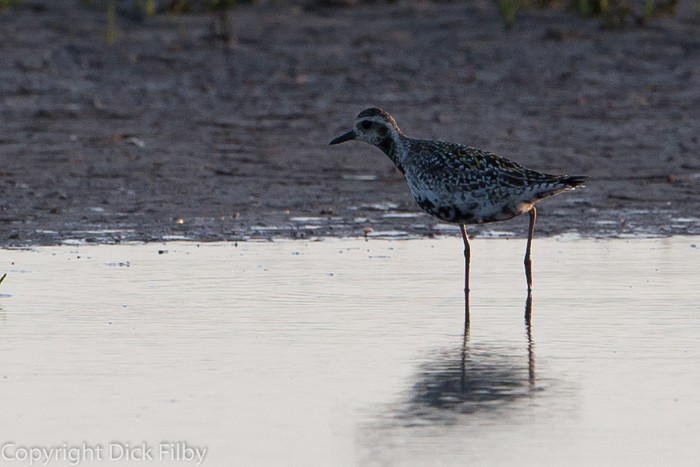 In an otherwise very quiet week this handsome wader is elevated to the headlines to keep the whimbrel and the yellowlegs company. Norfolk's twelfth individual of the species, it's the first since the last one in 2013 at... Breydon Water. Indeed, the site now accounts for fully a third of the accepted Norfolk records.
(*tentatively as, if you'll recall, I predicted one week after week last summer to the point of feeling faintly ridiculous that one hadn't pitched up during my spell at the Round-Up helm. This year one goes and turns up before I can publish my prediction. I can only presume I did something unpleasant to a Pacific Golden Plover in a previous life).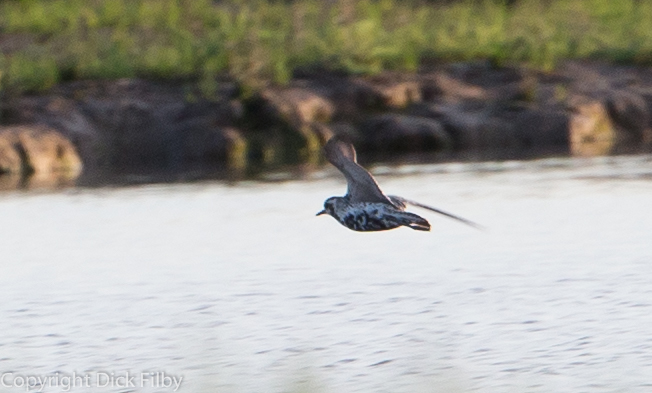 Pomarine Skuas remained a more or less daily fixture off Flamborough Head (East Yorkshire) this week with at least one there most days and two reported on 24th and 28th. Elsewhere three were logged off Ballycotton (Co.Cork) on 25th, and further singles passed Porthgwarra (Cornwall) on 28th and Filey (North Yorkshire) on 29th.
Devon accounted for the week's Balearic Shearwater records – a single off Start Point and Thurlestone Bay on 26th.
A large shearwater of one complexion or another passed Whitburn Coastal Park (Co.Durham) on 29th; unequivocal single Cory's were logged off Bray Head (Co.Wicklow) and at sea in West Bay off Bridport (Dorset) on 29th also.
So those were your seabirds. Quiet, wasn't it?
So quiet, in fact, that I feel the need to elevate Sunfish to the status of Honorary Bird for the week on the basis of Joe Pender's superb portrait of the species taken off Scilly this week. Many of us have seen a fin wobbling around on the surface from a Scillonian pelagic (remember those, nostalgia fans?) – hardly the most satisfying of views those, if we're honest. I would love to see a Sunfish like this...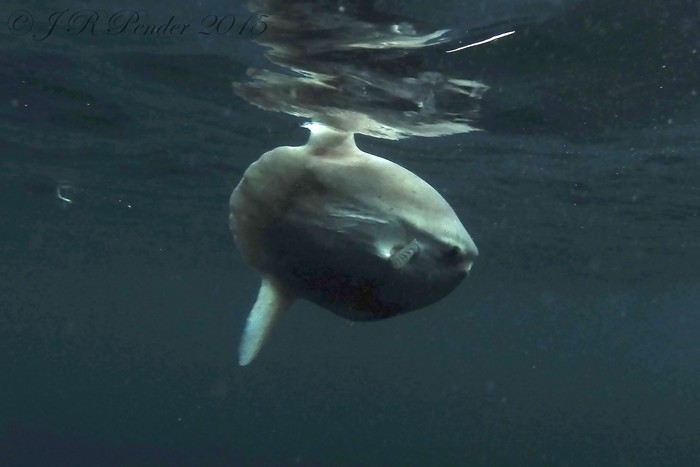 Not so peaceful amongst the long-legged beasties section this week (albeit positively deathly where Great White Egrets were concerned, more or which anon). We'll kick off in Cleveland, where last week's Squacco Heron made a welcome reappearance at Saltholme RSPB on 26th. The following day one appeared at Kirkby on Bain GPs in Lincolnshire...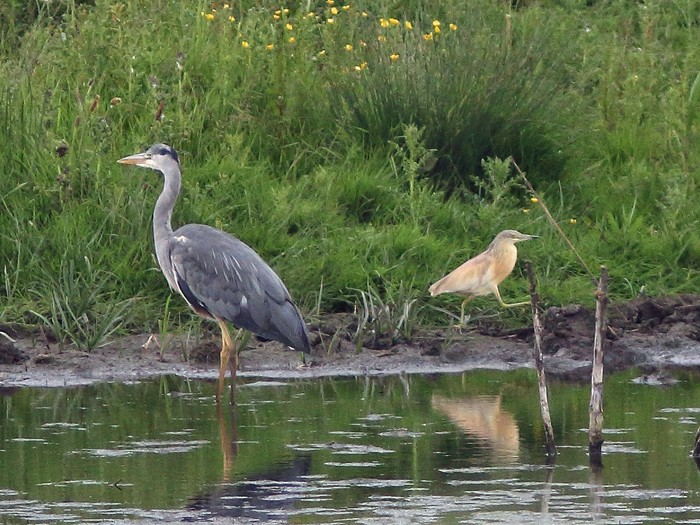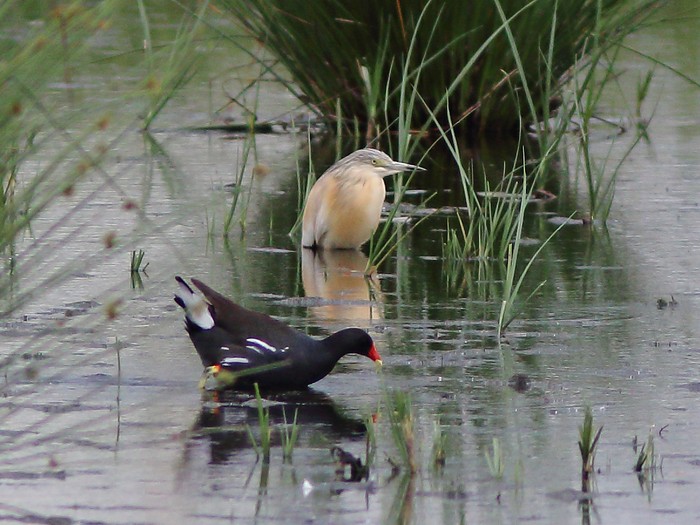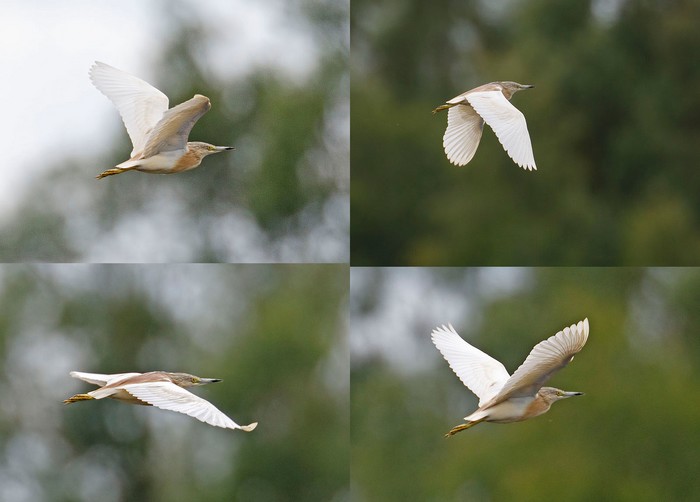 ...which latter site was proving particularly attractive to rare herons with a male Little Bittern found there on 28th by the finder of the previous day's Squacco - which had moved on by then. A Squacco Heron appeared on Anglesey at Cemlyn Bay in the morning of 30th, flew off, and then came and went through the afternoon. Back down in Suffolk at Lakenheath Fen RSPB reserve the singing male Little Bittern was still present on 26th; and in South Yorkshire one was seen in flight in a closed area of the Old Moor RSPB reserve on 30th.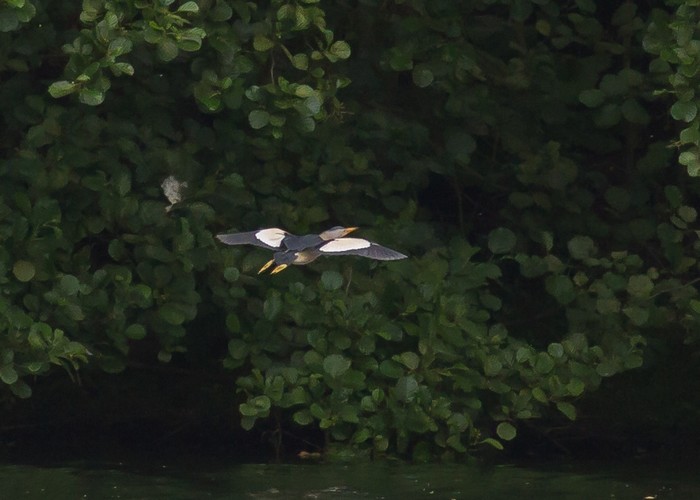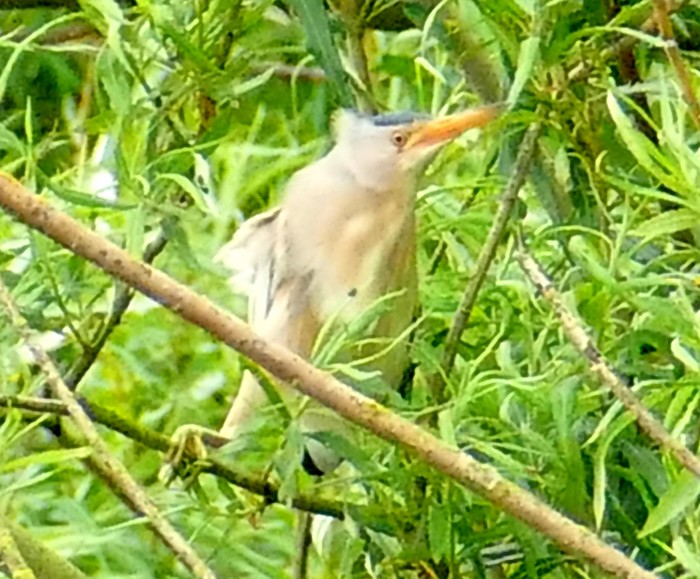 On Scilly the Purple Heron was again noted on 24th over St Martin's; in Somerset, the perennially heron and egret friendly Ham Wall RSPB accounted for a report of a juvenile on 24th also; and struck again on 30th when the occasionally reported Night Heron was seen again in flight.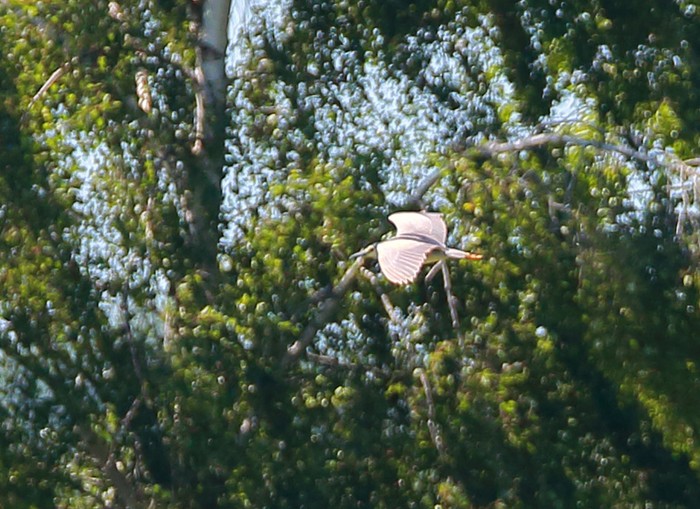 That said, after the previous week's immense count at Ham Wall of 18 Great White Egrets the weekly tally for the entire region took a tumble last week. A paltry tally of around half a dozen birds... with three at Ham Wall on 24th being as good as it got. Elsewhere a singleton remained faithful to Leighton Moss RSPB (Lancashire) until 28th, with further single birds on Islay at Loch Gruinart RSPB (Argyll) on 24th, on Horsey Mere (Norfolk) on 27th, over Marazion (Cornwall) on 29th, and one remaining at Ham Wall on 30th.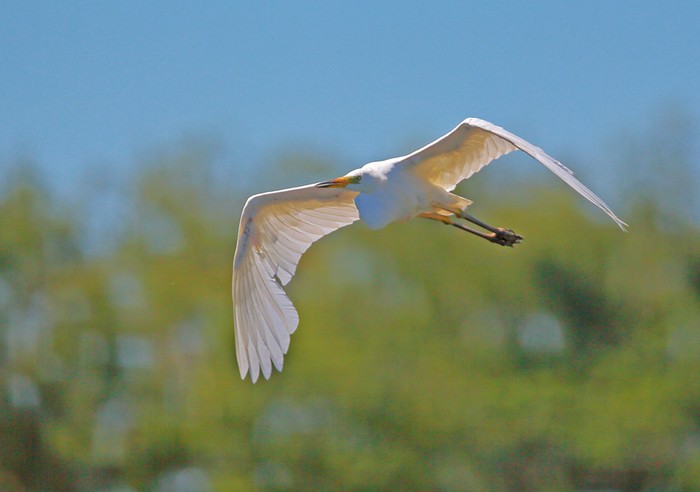 A Cattle Egret was in Suffolk on 28th at Trimley Marshes SWT and latterly Shotley Marshes.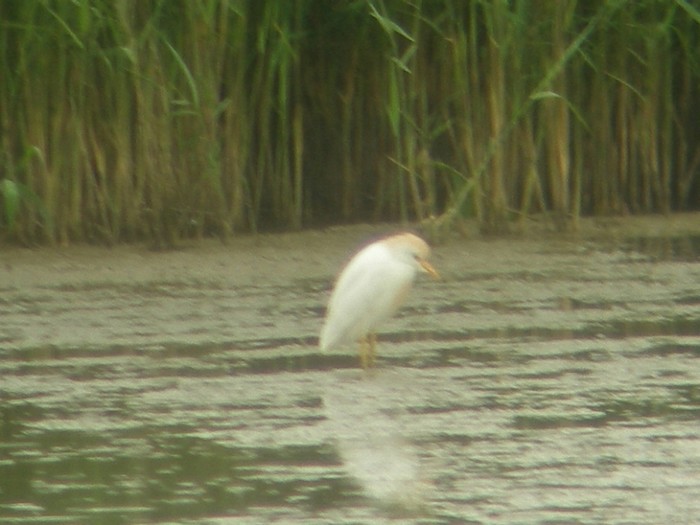 Where the egrets were quiet this week the Spoonbills more than made up for things with Norfolk's fluid population once again accounting for the lion's share of the records. Cley once again was a daily fixture in the news with a peak count of 13 birds recorded on 29th; Stiffkey Fen also made double figures with 10 birds there on 26th. Elsewhere Titchwell RSPB held six birds at the start of the week rising to eight there by 27th; and a single bird was noted at Breydon Water RSPB on 28th.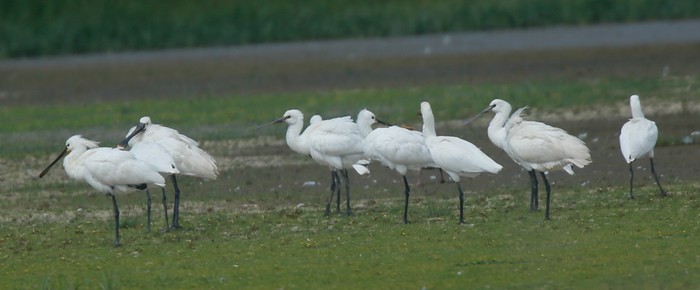 Gibraltar Point NNR (Lincolnshire) held onto last week's quartet until 25th, with two or three there daily thereafter. One remained at Cresswell Ponds NWT (Northumberland) on 24th, while one remained at Trimley Marshes SWT (Suffolk) on 25th-29th with two birds there on 30th. Further south still, in Kent three birds were again at Pegwell Bay on 28th, with a duo at Scotney GPs on 24th-29th. Moving west, in Hampshire five were seen over Normandy Marsh on 25th, with five then at Keyhaven Marshes on 27th. In Dorset four were noted over Christchurch Harbour on 24th with one again on Brownsea Island on 24th also, and one at Arne on 26th with three there on 30th.
Again barely a handful of Common Crane records this week to distract us – starting on Scilly where the sub-adult was once again seen from Bryher on 25th and St Martin's on 29th. Further single birds were recorded from Carlton Marshes (Suffolk) on 25th and 30th, from Eastrington (West Yorkshire) on 26th; and two were heard calling at Hatfield Moors (South Yorkshire) on 29th.
After last week's daring, avant-garde experiment in putting the geese after the ducks, it's back to normal this week. There's only so much midsummer wildfowl excitement a body can take.
Almost as if they knew winter was a-coming, numbers of notable ducks perked up a little this week. Three apiece then for American Wigeon and Green-winged Teal - starting with the American Wigeon, the female remained in Scotland at Rigifa Pool (Aberdeenshire) until 29th; the first-summer drake was still on Scilly at Tresco until 29th; and a drake was at Bolden Flats NR (Co.Durham) on 26th-28th.
Moving onto the Green-winged Teals, we begin up in the far north where on Shetland one was pottering around the fringes of Loch of Hillwell on 24th. The same day accounted for another bird at Staveley YWT (North Yorkshire), this one remaining until 26th. And finally we come to one on North Uist on 27th at Loch Portain (Western Isles).
Ring-necked Ducks remained part of the weekly mix with two now familiar drakes logged once again: up on Orkney one was again on Loch of Clumly on 24th-26th while in East Yorkshire the bird remained at Blacktoft Sands RSPB on 24th-28th. Finally, back down in Wales the drake Lesser Scaup caught the eye once again on 28th in Cardiff Bay (Glamorgan).
Amidst all these familiar spatula faces it was fine to have a new King Eider brightening up Moray – a drake at Wester Delnies on 27th-28th. Drabber but still subtly pleasing, the queen remained enthroned on Unst (Shetland) at Baltasound on 24th.
<!—Section Title -->
More American shorebird variety arrived this week to complement the headlining stars of the show – an adult Pectoral Sandpiper in Gloucestershire at Slimbridge WWT on 27th-29th; and in Ireland, an adult Long-billed Dowitcher in Co.Wexford at Seafield on 28th.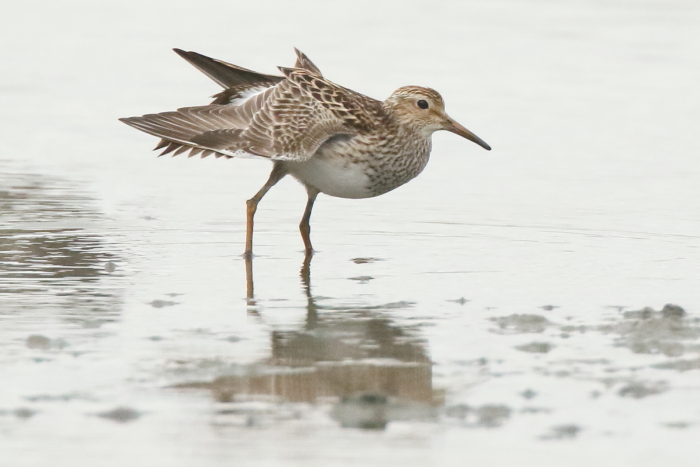 Away from the Scottish islands, where the regular small breeding numbers are surely augmented this year by the influx of Red-necked Phalaropes, just one bird was recorded this week – one in Aberdeenshire at Rigifa Pool on 24th-25th.
Last week's late Temminck's Stint remained at Vane Farm RSPB (Perth & Kinross) on 23rd, with another individual noted at Derwent Reservoir (Northumberland) on 27th-30th.
Two Black-winged Stilts were at Fingringhoe Wick (Essex) on 30th.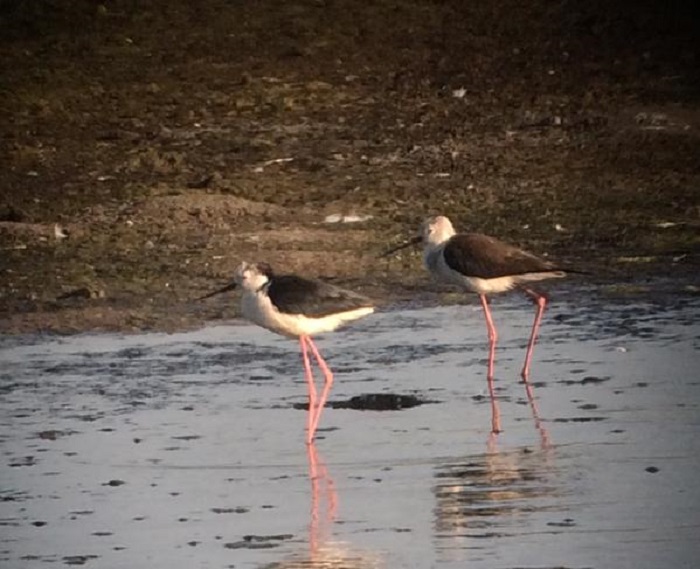 We'll kick off a slim gulls and terns segment with two seemingly settled American stunners: Co.Londonderry's first Franklin's Gull remained in full adult glory at Lough Beg throughout the week; while in Kent the adult Bonaparte's Gull remained all week on the north coast at Oare Marshes. From my chilly northern excuse-for-a-summer vantage point I really can't think of much I'd rather do more in the coming days than head out to Oare to enjoy this bird in the summer sunshine, and then stop off in Faversham for a pint of Spitfire and a pub lunch in one of Shepherd Neame's many pubs in the town...
...sighs...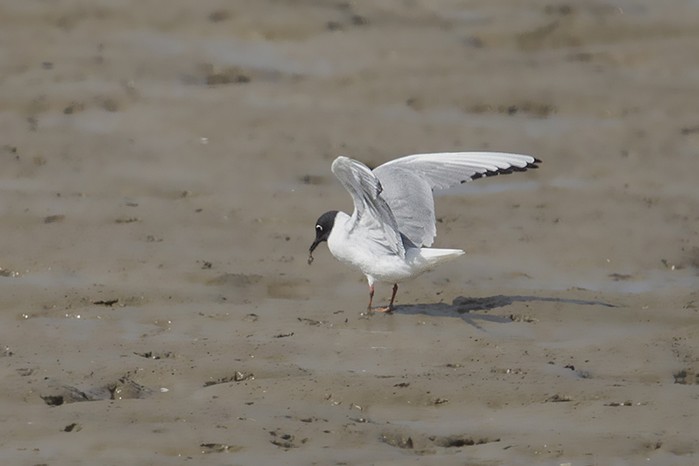 Frankly I'd even be happy to catch up with the long-staying first-summer Ring-billed Gull on the Hayle Estuary in Cornwall and force myself to eat a shop pasty. This bird was there all week long again; the Irish bird remained at Tralee Bay Wetlands (Co.Kerry) until 27th; and a first-summer was photographed in Cheshire at Burton Mere Wetlands RSPB on 26th.
A Laughing Gull was reported in flight over Crewe (Cheshire) on 30th.
Half of the week's handful of Glaucous Gulls were to be found in Orkney, with the exceptions of one on Shetland at Loch of Snarravoe on Unst on 24th, one still on the Lossie Estuary (Moray) on 29th and one in Co.Clare at Liscannor on 30th; the remainder were on mainland Orkney on 26th at Birsay, Holm and St Mary's, with the Holm individual still there on 30th.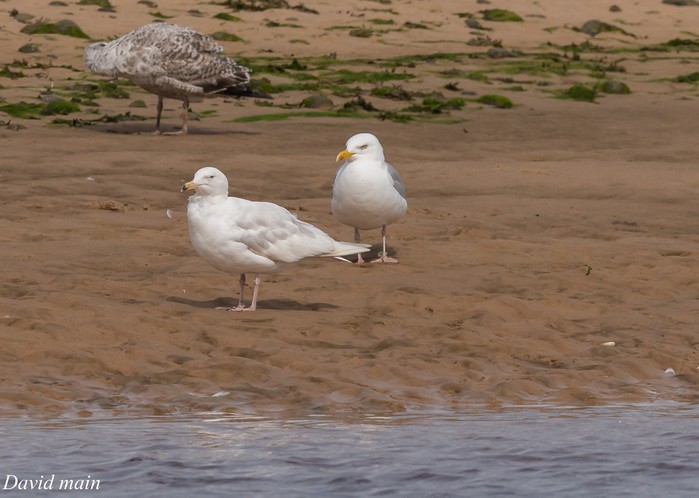 Co.Antrim had half of the week's Iceland Gulls with individuals at Glenarm on 24th-28th and at Ballycastle on 27th. Elsewhere, single birds were noted in Scotland at Arbroath (Angus) on 26th-29th and on Tiree (Argyll) on 28th still.
A Whiskered Tern on 24th at Minsmere (Suffolk) amply repaid my confidence in the species following my (admittedly rather safe) prediction of one last week; equally predictable but none the less lovely for all that were the single records of White-winged Black Terns - one flew by close inshore at Whitburn Coastal Park (Co.Durham) on 28th, and one was seen at Saltholme RSPB (Cleveland) on 29th.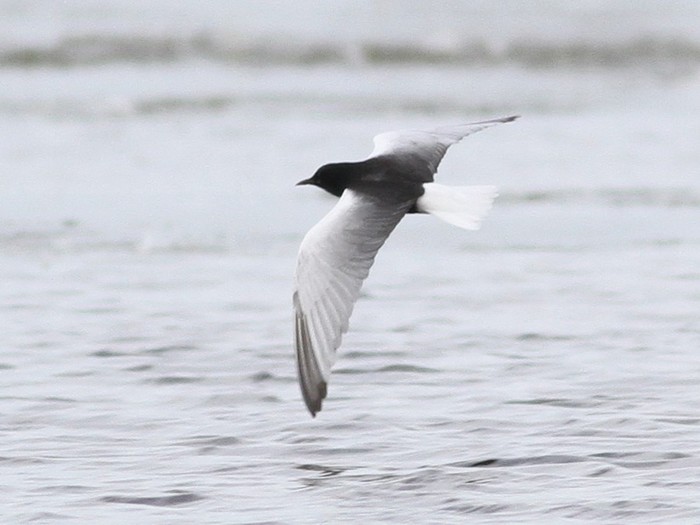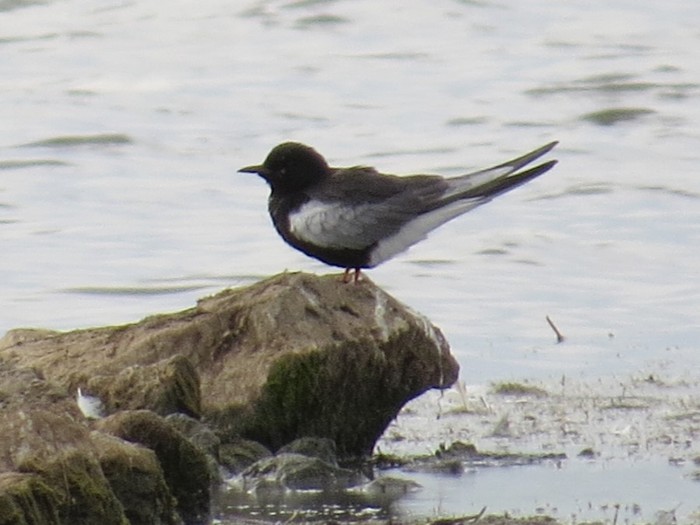 Another summer week, another fistful of putative rare raptor records... was it ever thus? Either I'm mistaken in feeling there are ever more reports of potentially rare raptors in recent years; or there genuinely are more rare raptors turning up which frustratingly elude definitive confirmation; or there's a lot of getting excited about Hobbies and Common Buzzards going on.
(Back in the day it was Marsh Harriers and Black Kites. These days we're more into Eleonora's Falcons and eagles...)
Starting with those bothersome eagles - any of which would, if confirmed, be brilliant, obviously – a possible Short-toed Eagle was seen from a moving vehicle on the M27 near Southampton on 24th; while an unconfirmed report came through of a dark morph Booted Eagle circling over Barnes (London) for a couple of minutes on the morning of 29th; and more frustratingly amorphous still, a possible eagle sp. was seen dropping into woodland west of Folkestone (Kent) on 27th.
What was it Fox Mulder used to plaintively say in the X-Files? I want to believe...
A male Red-footed Falcon spent 15 minutes at Hope Carr NR (Greater Manchester) on 24th; a further probable male was seen at Fyfield (Oxfordshire) on 26th.
A Black Kite was reported from Dungarvan (Co.Waterford) on 26th; on 28th a further possible individual was seen flying over Staple (Kent).
Once again at least two Honey Buzzards were seen in the Wykeham Forest (North Yorkshire) throughout the week; with another record from a regular locale coming from Nottinghamshire's Welbeck again on 26th. There was a scatter of further sightings as the week wore on, with birds reported from Weybourne (Norfolk) on 24th; on 25th from Northamptonshire's Daventry Reservoir CP and Northampton; on 27th from Christchurch Harbour (Dorset), Medmerry RSPB (West Sussex) and Grimsargh Reservoirs (Lancashire); and on 29th from Foulshaw Moss (Cumbria) and Stowupland (Suffolk).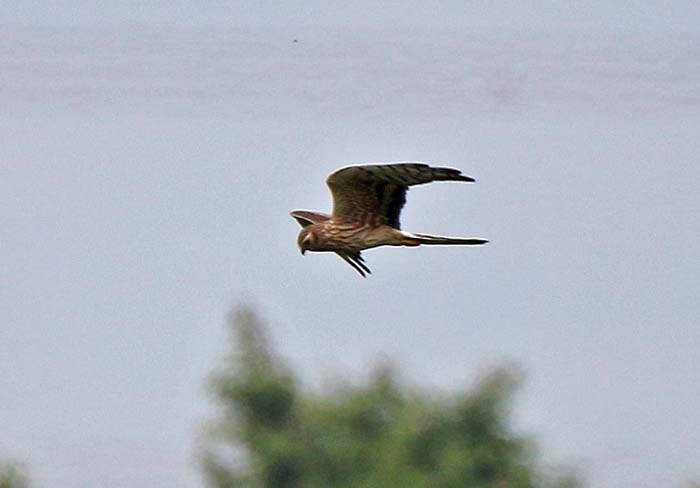 The pair of Montagu's Harriers remained around the Blacktoft Sands RSPB reserve (East Yorkshire) all week long.
Bee-eaters (and some other passerines)
Mainly all about the Bee-eaters again this week, and none the less lovely for all that.
Scores of birders have had their summers considerably enhanced in recent weeks by hearing the cheerful sound of Bee-eaters calling overhead. This week provided more opportunities as the irruption from the Continent continued apace.
In chronological order then... the week started with a flurry of records from Norfolk on 24th, four passing over Cromer and Weybourne respectively, and singles recorded at Cley and Sea Palling. Kent returned records the same day with three at Pegwell Bay and a single over Whitstable. Bucking the southern and eastern trend that day was a single all the way up in Highland at Eigg. The 25th kicked off with Kent dominating proceedings – 10 were noted at Dungeness, and a single at Sandwich Bay. Not a million miles away 10 were reported from Warningcamp (West Sussex); two passed over Mangotsfield (Gloucestershire); and in Scotland one was in Lothian at Gullane.
The 26th saw East Sussex return a scattering of records, with three over Ashdown Forest and singles reported over Lewes and Brighton. Elsewhere, one was recorded in Kent at Lympne; whilst in Essex eight were seen over Marks Tey, and in Suffolk at least five were over Woodbridge. Wales got in on the act on 26th with at least two birds heard passing over Great Orme (Conwy) and a single at Mariandyrys (Anglesey)
A busy day for records on 27th, starting in Suffolk where five passed over Aldeburgh and a single was noted over Alderton. In Kent parties of seven birds were seen over Hawkinge and Kingsdown. A single bird had made it into Staffordshire that day, noted at Uttoxeter. On 28th five birds were seen over Potter Heigham (Norfolk); on 29th one was recorded at Fairfield back in Kent; and on 30th one passed over Hodcombe (East Sussex) heading southwest.
Doubtless this will be happening anyway, but I really hope birders are checking out the old abandoned quarries in Kent. Surely there'll be something interesting going on somewhere this summer...
Speaking of birds trying to get jiggy, news broke on 24th of a singing male Blyth's Reed Warbler in Aberdeenshire at Inverurie, present then for its seventh day, and still there latterly on 27th.
Meanwhile the territorial Melodious Warbler remained in song at Marsh Lane NR (West Midlands) all week; while further Hippolais songster action came in the form of Icterine Warblers at Reculver (Kent) on 28th-30th and Tongue (Highland) on 29th-30th.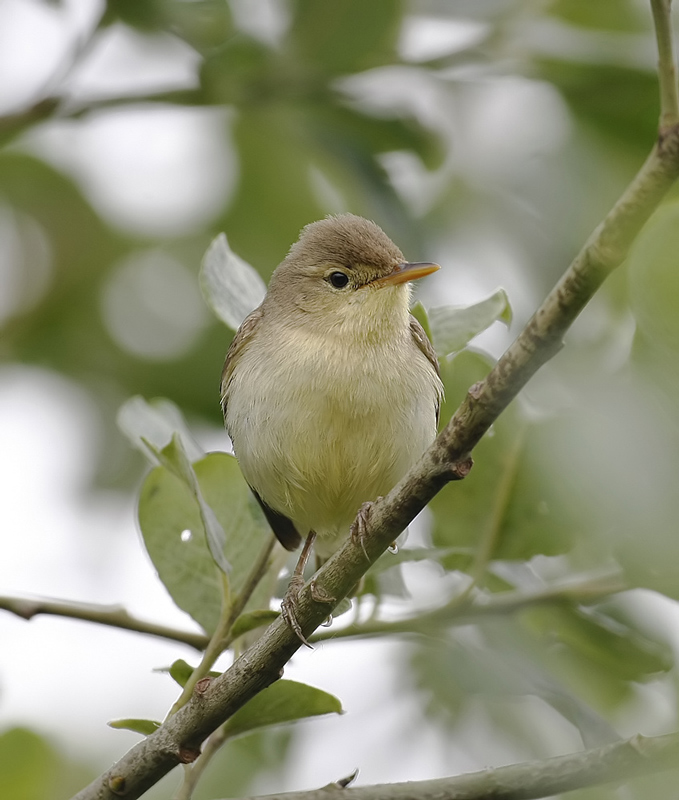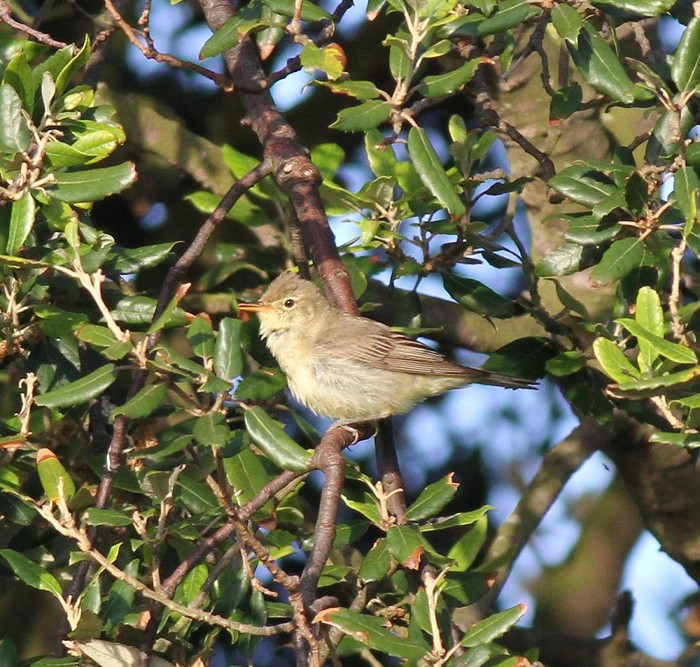 Tongue's Continental vibe was further enhanced by a singing Marsh Warbler there on 25th-26th; elsewhere Marshes were noted in the anticipated locales of Fair Isle (Shetland) and North Ronaldsay (Orkney) on 25th, the former trapped and ringed and the latter still there on 27th. One was in song on Orkney at Evie in the morning of 30th, while one was noted on Fair Isle that day also.
Fair Isle struck again at the close of the week with a first-summer male Western Subalpine Warbler trapped and ringed on the morning of 30th.
A singing male Greenish Warbler was reported in Somerset at Dunball on 26th but wasn't seen or heard subsequently.
Remaining in Somerset, a Wryneck was reported in song at Brympton D'Evercy House near Yeovil on 24th-30th.
A few late Red-backed Shrikes trickled through, with a male at Minsmere RSPB (Suffolk) on 25th, a female on Fair Isle on 27th, and a further bird at Pool of Virkie (Shetland) on 29th.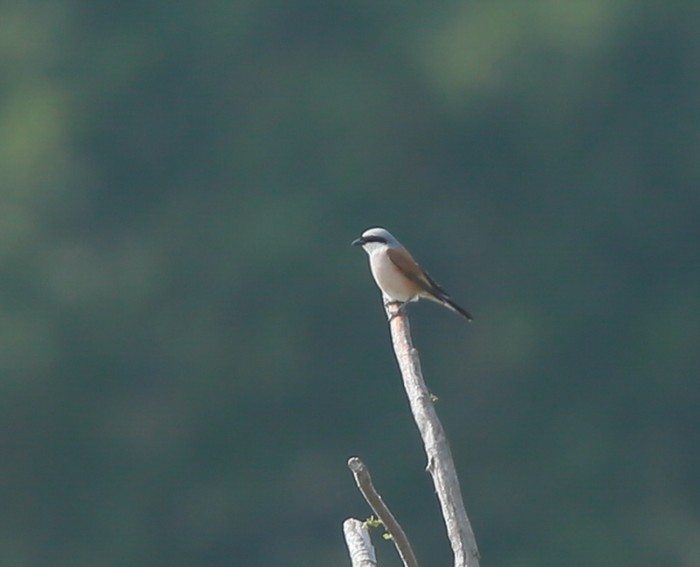 A male Woodchat Shrike was reported belatedly as present on 25th at Newton Pool (Northumberland).
A Golden Oriole spent most of the week on Fair Isle (Shetland), present there on 24th-29th. At the opposite end of the country one was in song at Kent's Dungeness on 25th.
The week began with an Alpine Swift in Ayrshire at Garnock Floods SWT on 24th; further possible birds were reported from Bedlington (Northumberland) on 25th and Deanlane End (West Sussex) on 26th.
An unconfirmed report of the previous Red-throated Pipit again on 29th on Ludworth Moor (Greater Manchester) was intriguing...
Pink was emphatically the colour on Harris however, with an adult Rose-coloured Starling at Miabhaig (Western Isles) on 24th-28th. Orkney laid claim to a further bird at Hoy on 24th.
Three Serins were logged during the week – at Leasowe (Cheshire) on 24th; and on 27th at Durlston CP (Dorset) and Spurn YWT (East Yorkshire).
Highland's good week for passerines was further enhanced by a Common Rosefinch at Brora on 24th-28th and the male Ortolan Bunting still coming to seed in a private garden in Morar from 24th-26th.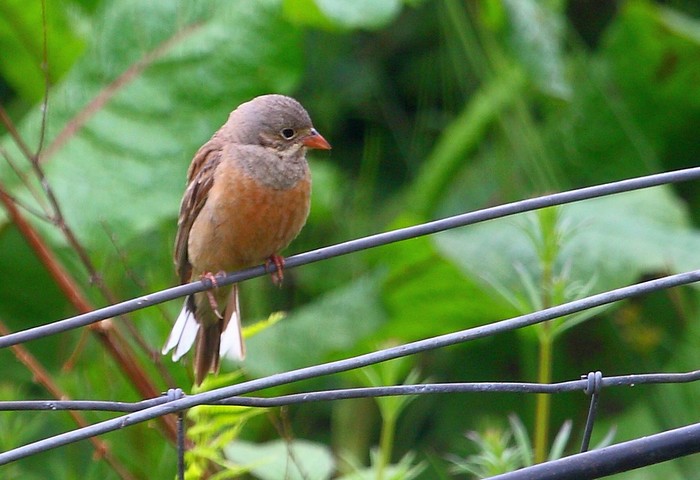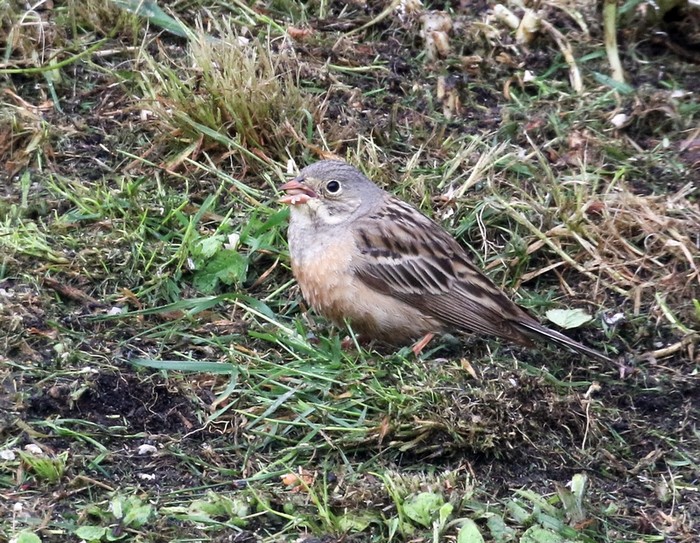 We'll finish with the customary glance a tad further back into the mists of time than merely the past week, and from those records of yore we'll have another punt at predicting what's around the corner in the coming days.
Immediately striking are the seabirds, with a couple of absolute monsters clocked up in the past decade – who can forget the agony of learning about the Somerset Yellow-nosed Albatross after the event in 2007? Crueller still when we learned, belatedly, that it was subsequently in Lincolnshire on 2nd-3rd July... And then there was the frankly bizarre reoccurrence of Ascension Frigatebird on Tiree (Argyll) on 5th July 2013, almost 60 years to the day after Britain's first was found moribund on the very self-same island in 1953.
Throw in a couple of Swinhoe's Petrels (both individuals trapped and ringed, at Great Skellig Rock (Co.Kerry) on July 1st 2000 and in Tynemouth on July 6th 1990) and a Fea's / Zino's Petrel past Co.Cork's Galley Head on July 2nd 2005 and you get the picture – we're heading into the uncharted waters of summer seabird madness when, if we get improbably lucky, we just might find terra incognita. Or a crazy-rare seabird at any rate.
Meanwhile, back in reality, and setting the statistically likely Black-headed Bunting aside (10 records of them in the coming week, it's practically a nailed-on certainty...), we're also coming into rare wader territory. While almost anything's possible on that front, there've been eight Pacific Golden Plovers logged in the coming week over the past 25 years – one of these smart adult birds would be a terrific find in the coming days.
Oh, hang on. That's already happened... Okay, we'll go for another Collared Pratincole - technically a rarity, but far from beyond the realms of possibility.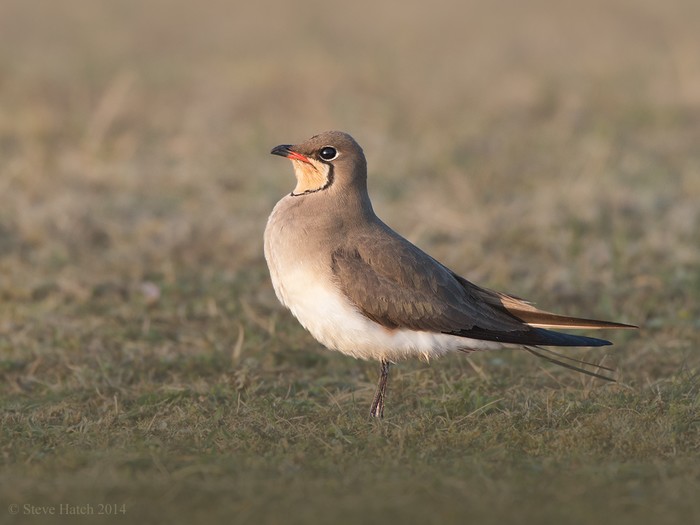 Jon Dunn
1 Jul 2015


Many thanks to all this week's contributors for their photos and videos.
David Carr Graham Catley John Derick Elvidge John Farmer Dick Filby Ian Forrest Jake Gearty Steve Hatch Paul Hindess Tom Hines Neil Hughes
Dave Hutton
Andy Jordan
Adrian Kettle Dave Killick / Western Isles Wildlife Terry Laws David Main Stephen MacDonald Bob McMillan Sean Nixon Gerry O'Niell Paul Oldfield
Joe Pender - Sapphire Pelagics
Colin Scott Robin Stokes Michael Trew.
Please check out our contributor's websites for more superb birding photos, videos and more.