Weekly round-up: 14- 20 Jan 2015
At a glance
Ireland's second classic Slaty-backed Gull within 12 months discovered in Donegal
Aberdeenshire first-winter drake Harlequin still down by the river…
The first Irish Black Scoter remains off the coast of County Kerry ~ with a second drake reported in Northumberland
The Highland Fling continues ~ the juvenile Ivory Gull relocates over and over again
Cornwall's wintering Pacific Diver hangs on around Penzance
Double helping of American Coots remains on offer ~ in the Hebrides and Ireland
A chilly week and an exciting one too…
The dank and damp weather faded to be replaced by the coldest weather of the winter to date (the coldest weather for a couple of years apparently) with temperatures in some parts of Scotland dipping towards 10 degrees (or more) below zero.
Snow fell in numerous parts of the country, from west to east and, as the winds finally began to drop to almost nothing, fog (freezing fog at that) came along behind it. Winds were generally light and variable and skies went from blue to black in one fell swoop on occasions as the sunshine gave way to rain, sleet and snow in quick succession.
The weather may have been on the cool side, but one bird in particular was hot, hot, hot…

Slaty-backed Gull
Friends of Craggy Island may remember that Father Shaft paid a couple of visits to see Father's Ted, Dougal and Jack Hackett during their time together - and when Sister Monica mistakes him as being from Africa he counters "sure I wouldn't know I'm from Donegal…" - he was indeed, but who knew he was from Killybegs…?
"FT" fans will perhaps know that little factoid - but perhaps rather better known, especially by the keen-eyed Everton FC fan, is that Séamus Coleman, the Toffees' flying overlapping "wing-back" also hails from Killybegs.
What's all the above got to do with the price of fish?
Bird of the week (and the first Bird of the Year contender), that's what…
Just three weeks shy of a full year since the appearance in Ireland of a nailed-on, startlingly striking near-adult Slaty-backed Gull at Galway's Waterside - on February 8th 2014 - up pops a second Irish record, this time at the ever-brilliant Killybegs, the undoubted jewel-in-the-crown for gullers in Donegal (and rather further afield too).
Anyone who has taken in the fishy-perfume and less-than-subtle aromas of this sensational birding spot, a natural deepwater harbour nestled within the hills of coastal Donegal, will know just how exciting a spot it can be…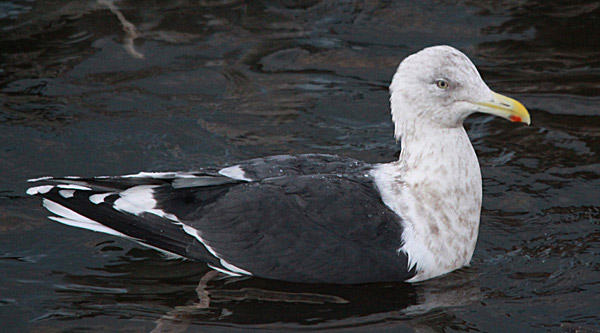 The gulls whirl, swirl and twirl though the air across the town throughout the winter - often from dawn until the middle of the afternoon - and January and February tend to be the optimum time of year to head to the northwest corner of Ireland and take the road west from Donegal town.
The pier, the tidal estuary and sewage outfalls are all prime locations, whilst the assorted roofs of the industrial fish-factory are magnets to the gulls as they move from location to location to location around the town and beyond.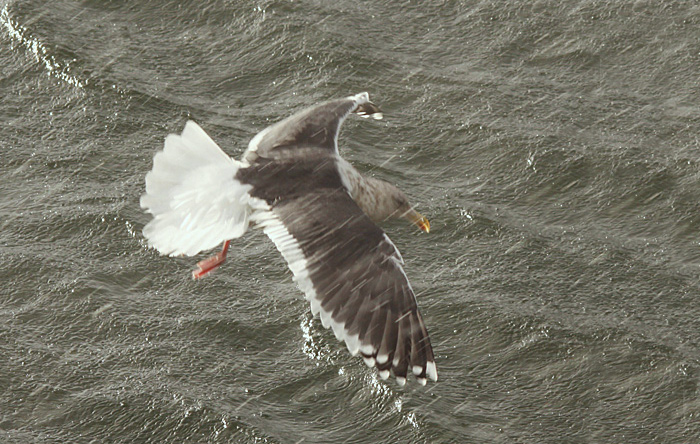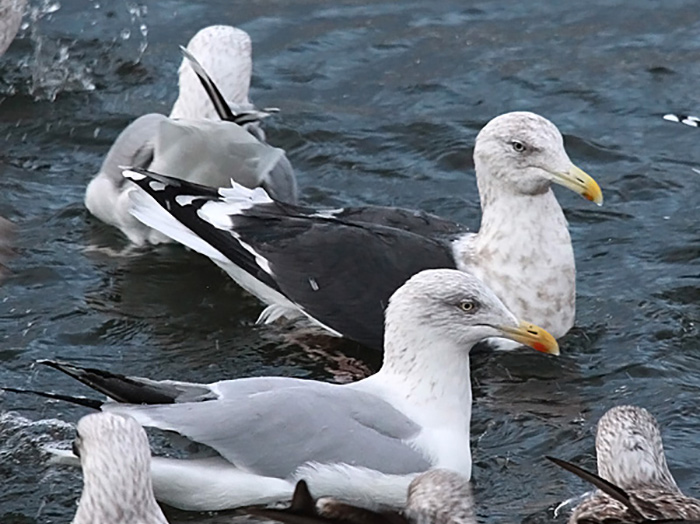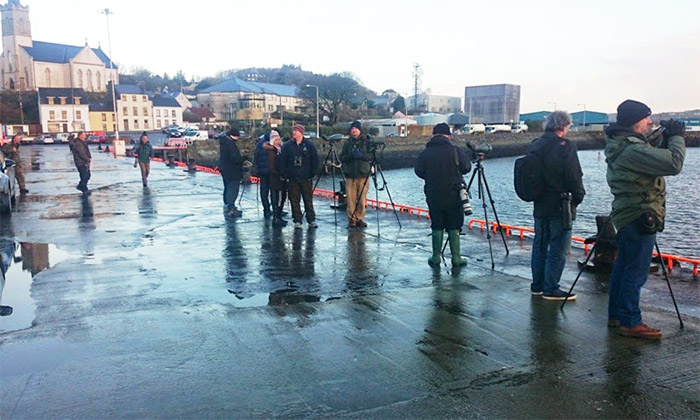 …and this week's big bird did just that - coming down to bread on the pier and sitting around town during the morning of 17th and beyond - found and photographed by Majella Callaghan and Derek Charles, taking a visit across the border from the "north" - and bagging their second sensational find in the town to boot - they've already notched up a recent adult Thayer's Gull on the "finds" bedpost…
Hats off to you the pair of you. Brilliant stuff…truly brilliant.
Readers of the "12-ish Days of Christmas" will be familiar with the recent history of Slaty-backed Gull - if you didn't see the piece, read it here - but a bust down of it all is this…
A mid-grey backed adult non-European gull found on the tip close to Rainham Marshes, on the edge of London in January 2011 lingered (albeit being seen very infrequently) through to the end of February but currently resides at BBRC level - a pale-end Slaty-backed Gull still the overwhelming conclusion, one backed up by a series of super photos taken on Pitsea Tip where the telling "string of pearls" pattern on the open wing was clear for all to see.
Then, last winter, Tom Cuffe discovered Ireland's first Slaty-backed Gull - and a classic at that - within the confines of Galway City, at Waterside, on February 8th.
Sadly that bird didn't linger (tho' Tom thought he may have caught sight of it briefly in August) - but few would have argued against Killybegs as the location for the next record. Many minds had thought it could be the site for the first, let alone the second…
Photos were awaited with much interest - could it be the Galway bird a year on or could it be a new individual - come Saturday night, everyone had there answer - it appears to be a markedly different individual….quite extraordinary.
(As a brief aside, anyone who has studied photos of the Irish Slaty-backeds and those seen elsewhere in the Western Palearctic (in northeastern Europe and Iceland too), will note that the differences between all of those and the London bird are rather eye-catching.)

..."Suddenly I saw him focussing and lowering the scope for me (I'm only 5' 1") and I asked him if he was looking at the third bird. I said it looked like a scruffy Lesser Backed Gull but I think it's legs were pink and asked him what he thought. He uttered the words ' Slaty Backed' amid adjectives like 'maybe', 'possible' and 'are my eyes deceiving me?..."
Read Majella Callaghan's full account on co-finding the Killybegs Slaty-backed Gull > here
With the Donegal bird being such an emphatic, text book example of the species and, more importantly for some, being twitchable (but only to a degree it seems), it threw up an interesting conundrum for those who's lists really matter to them.
Given the appearance of that controversial Essex bird - good in some ways but with something ever-so-askew (and still being some way from official recognition, which may never come anyway) - what should the dedicated B&I lister do now - stick or twist?
The options were simple really - have faith in the striking bird from southeast England and rest easy that it will be accepted one day or bite the bullet and do the insurance thing and head to Donegal and rack up the real deal. The inking-in of a bona fide Slaty-backed Gull then becomes a sure-fire home run.
But which "top listers" and their competitive chasers within the pack would dream of 'fessing up to not having faith in Britain's one and only effort to date?
Collywobbles all round for at least a couple of Top 10 merchants by the sounds of it and a return to Knock please Mr O'Leary… a move which, in listing terms, will reap many, many rewards.
(…there were, and will be, of course, some - many in fact - won't give a monkey's who does what anyway…but hey, there you go).
As of the middle of the day on 19th, it seems as though the gull has had the last laugh…
After showing well throughout Discovery Day, the bird obliged for Ireland's leading listers (and a meagre handful of quick-off-the-blocks British birders too) for the first hour or so of 18th before, rather unexpectedly, taking flight to the east (of its own volition) not to be seen through the remainder of the day and beyond.
Several Irish birders showed up too late (never trust anything to stay put, not even a seagull - its always first light or bust folks…) along with another handful of birders from the east side of the Irish Sea, searches high and low produced nowt. Their efforts were all to no avail.
Dip is the word I think…
And for those who did connect - let's hope that there was a chance to marvel at such a magnificent specimen and appreciate it for the huge rarity it is rather than just view it as a inked-in square on a list. I suspect perhaps only one or two observers will have enjoyed it for being the former at least, which is a sad indictment of the twitching mentality.
One question that is well worthy of considered thought is just which route the two Irish Slaty-backed Gulls have taken to reach Galway and Donegal. In discussion with Chris Gibbins this week, we seem to have both agreed that while highly subjective, there are options to muse on.
No one knows whether these birds emanate from Alaska or East Asia, and they could even be connected, in some small part, to the increasing number of records from Newfoundland. Could there be a tiny handful out-at-sea, off the coast of the far northeast of North America?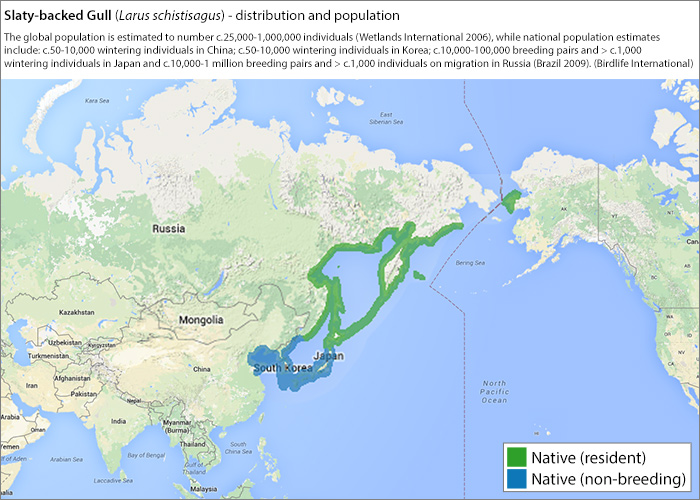 It seems most likely that whether coming from the Alaska, East Asia or even the northeastern seaboard of the Americas, they'll latch on to a trawler and follow it for maybe 100's of miles and, depending on which route the ship takes, they then end up in the harbour at St. John's in Newfoundland or Killybegs in Donegal.
All very subjective, but a fascinating guessing game to play - if you like that sort of thing.
For this particular Slaty-backed Gull, a return to Killybegs still feels a possibility, or perhaps there's a flight over the hills to another gulling location within the county, up at Burtonport, on the cards as another option…it could reappear somewhere - but that was the thought on that juvenile Thayer's from West Yorkshire. Maybe its long gone already.
Killybegs role call of honour includes Ross's Gull, numerous American Herring Gulls, three Thayer's Gull (adults in February-March 1998 and that one-day bird of Majella and Derek's in December 2013 and a juvenile in February 2003) and now, they have a Slaty-backed Gull.
As the "12-ish Days" piece mentioned, "Ireland in winter is undoubtedly a land of opportunity for the stalwart Larophile". This week's offering does nothing to dissuade anyone from that view…
...and those who like flutter wouldn't bet against the Western Palearctic's first Black-tailed Gull making its first port of call in Donegal.
Harlequin
Denied once more of "Top Dog" status this week, the fine first-winter drake Harlequin that remained along the River Don, often in the waters just north of Seaton Park, through until 20th.
Having already clocked up a fortnight on site, this dandy duck has, pretty much, ensured that anyone with the listing urge has now availed themselves of this tough-to-see species (should they not have been of the island-hopping persuasion) but anyone with an "English" list-only (there may be some out there…) could have a long wait - it's some 100 years ago this year that the drake mentioned a week or two ago was shot in Lancashire; that was England's most recent record.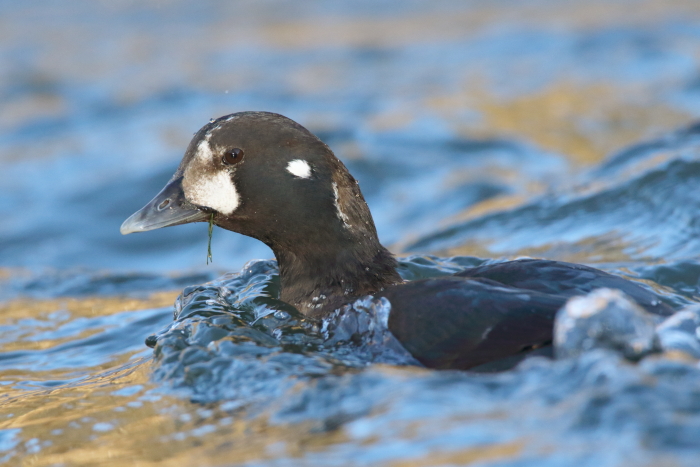 England's first (and Britain's first) Harlequin still resides in the Joseph Whitaker collection at Mansfield Museum - Whitaker was an eminent Victorian ornithologist and it was he who purchased the skin of a drake Harlequin from a North Yorkshire naturalist, Mr. Alfred Roberts in Scarborough in 1872. Whitaker was told that the bird had apparently been found, freshly dead, a decade or so previously along the shore at Filey by local fishermen.
It would be 125 years later that many British birders would have their first chance to twitch this very rare Arctic vagrant - the first-winter drake that was found 28 years this week (on January 16th 1987) in Sullom Voe, on the Shetland Mainland.
With all the excitement surrounding the Killybegs seagull and the continuing presence of the delightful ducky up north, its time to geta wriggle on - so like the waiter when asked for a crocodile sandwich, let's make it snappy…!
Black Scoter
Short and sweet time now - Ireland's first-ever drake Black Scoter continued to enjoy the surroundings of the ocean off Coolnaharragill Upper, close to Rossbeigh in County Kerry through to the end of the review period.
…what a week it has been for Irish birders with two huge birds on offer - and its barely the middle of January!
The week concluded with a report of another drake Black Scoter - this one off the coast of Northumberland, at Cheswick Sands on the afternoon of 20th. Could it be the same drake seen there in October 2011?
Ivory Gull
...while in Highland, the roaming first-winter Ivory Gull that appeared at the Ardmair fish farm, five miles to the northwest of Ullapool popped down the coast to the main harbour in Ullapool itself on 16th - where it showed nicely around the trawlers to 18th before skipping back to Ardmair on 19th-20th.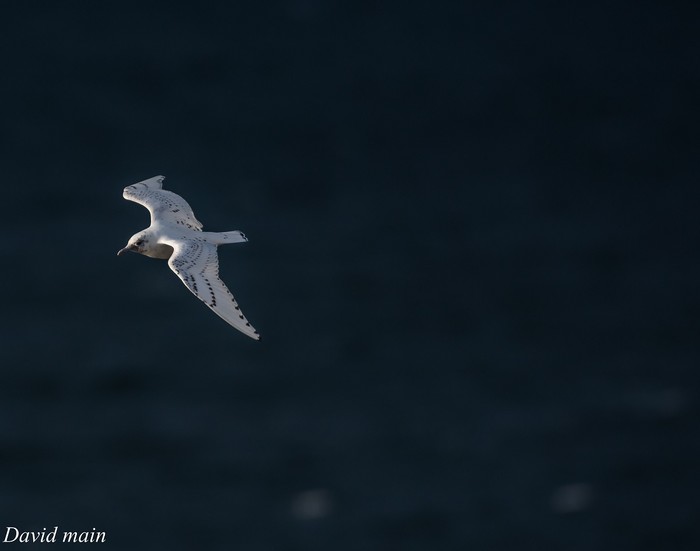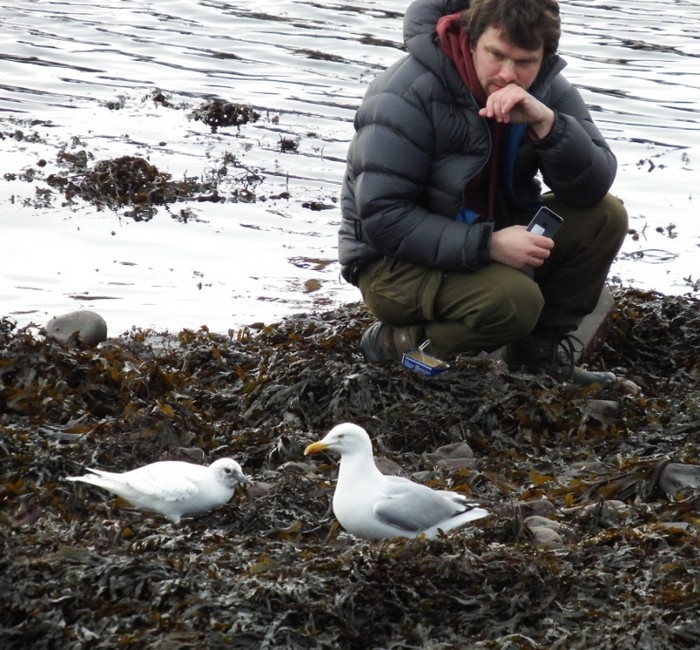 Pacific Diver
…in Cornwall's Mount's Bay, the adult Pacific Diver was seen through to the end of the review period.
…while up on the Outer Hebrides…
American Coot
…the wintering American Coot was still in situ on North Uist's Loch nam Feithean, on the Balranald RSPB reserve, through to 19th - a full two calendar months clocked up now with at least two more two go (if this one sticks true to the form that the species generally has…).
…also clocking up the days in to another week, the wintering American Coot that continued to bob around on the Kerry waters of Lough Gill to 18th.
…yep, that that was snappy enough…
A boat trip out in to the bay off St. Andrews (Fife) managed to produce a decent mid-January total of 40 Little Auks on 15th - with seven seen the following day. Another Scottish east coast boat ride yielded some 20 birds in the Firth of Forth (Lothian) on 19th. Elsewhere it was low figures only; on 14th singles were noted off Lunan Bay (Angus and on North Ronaldsay; the 15th saw one being taken in to care near Llanelli (Carmarthenshire) while on 16th, two birds headed past St. Ives Island (Cornwall).
Scottish singles on 17th were seen in Moray (at Burghead), in Highland (on Loch Shiel) and on Shetland (off Whalsay), while the 18th yielded four past Whitburn (Co. Durham), eight past Kinghorn and two from Kirkcaldy (Fife), three from Burghead (Moray) and ones off Troon (Ayrshire) and Bray (Co. Wicklow). The sole birds of 19th headed north past Blyth and in the bay at Echna Loch, Burray (Orkney).
In Lancashire, the young Pomarine Skua frequented the saltmarsh near Knott End to 20th, often showing well. Elsewhere, numbers were (unsurprisingly) on the low side - singles off the Suffolk coast passed Lowestoft, Kessingland and Dunwich on 15th, with one off the latter site on 16th too. Further lone birds were recorded on Shetland, west Cornwall, East and North Yorkshire, Cumbria and Dorset.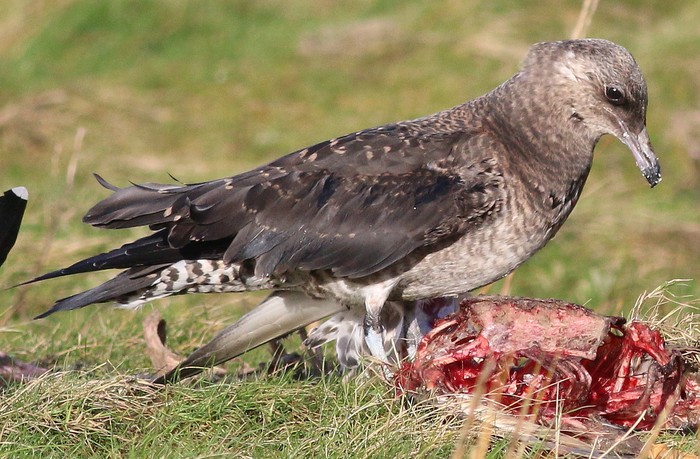 Cattle Egrets were, once again, represented solely by the "Dunge Duo" - the semi-resident pair still in place in southeast England through to 20th.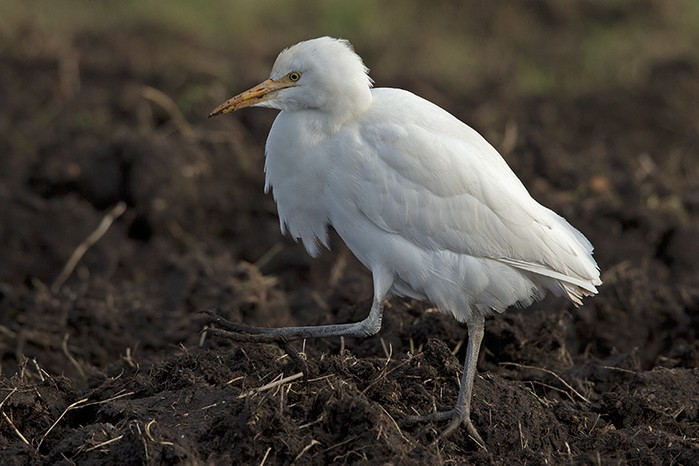 The same sizeable site continued to hold on to six Great White Egrets (the half dozen noted there on 14th at least), with another Kentish bird still in the Ashford area on 18th-19th, present at Conningbrook GPs, with an eighth for the county at Lade Pits, also on 18th. Bird number nine was noted near West Hythe on 18th.
As if that wasn't enough, the juvenile Night Heron remained at Nickoll's Quarry, not far from Hythe, to 20th - this popular bird was thought to have appeared sometime around the start of January and it should be noted that the juvenile seen at Burnham-on-Crouch and then on Wallasea Island in Essex was noted on December 30th. One in the same presumably.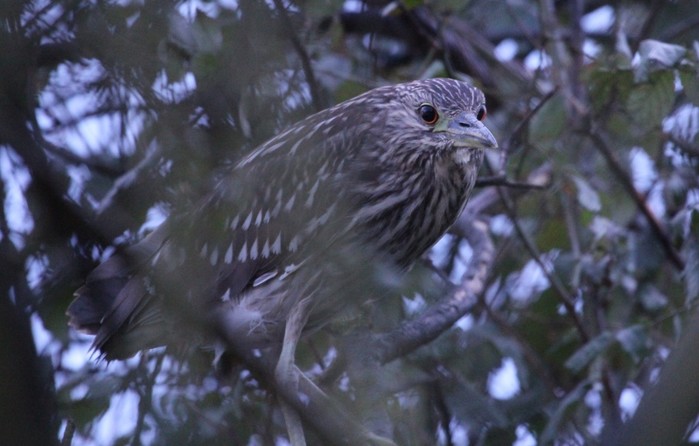 Either way, the heron and egret enthusiast had plenty to go at around in smallish corner of the Garden of England.
Away from Kent, there were a further 40 or so Great White Egrets on offer - in the northeast region, one was reported from Mablethorpe (Lincolnshire) on 17th while over the Pennines in northwestern England, around half a dozen birds were noted, at least two were at Burton Mere RSPB (Cheshire) on 17th, with further singles in the county noted at Neston Marsh (stricthlyspeaking on the Wirral), Frodsham and Hale, while two was also around the Crossens Marsh area of Lancashire.
Northamptonshire was still awash with big white birds, three were at Summer Leys on 15th (with two there to 17th) and further doubles were at Stanwick on 16th and Ditchford on 17th, while singles were at Pitsford Reservoir on 15th and at Thorpe Malsor on 18th. A further trio were noted together in East Anglia, at Lakenheath Fen RSPB (Suffolk/Norfolk border) on 17th, with two single Great White Egretsfor Cambridgeshire (at Ouse Fen and Needingworth Quarry Lakes on 17th) and one lingering near Lyng, at Sparham Pools (Norfolk) to 16th at least.
The Home Counties saw one bird remain at Roxton (Bedfordshire) to 17th with one then noted at Old Warden on 18th while Buckinghamshire saw one noted again at Linford NR on 19th and in Hertfordshire another was seen near Hemel Hempstead on 19th. Hampshire bagged two loners, one still at Blashford Lakes HWT (to 17th) and one at Bransbury on 15th and 18th. Essex too also grabbed a couple of singles (at Boreham and Foulness on 17th) with two together at Rye Harbour (East Sussex) on 17th. Southwest England yielded three for Somerset and one in Dorset (a first-winter still on Studland for much of the week) while the third triple-bill of the week was again at Llangorse Lake (Powys) to 18th at least.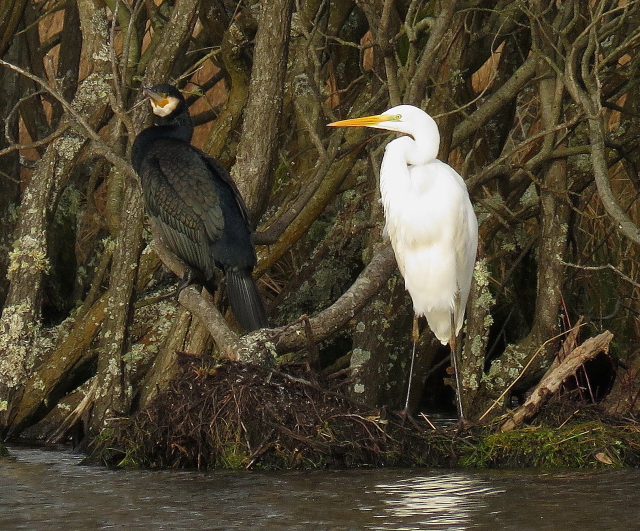 After a couple of probables failed to make the grade, there was one Glossy Ibisto report - found at Frampton Marsh RSPB (Lincolnshire) on 18th - one was last noted here on December 7th.
This week's high count of Dorset Spoonbills was 30, seen at Arne RSPB on 20th. Further, rather lower, multiples included threes at Snow Hill Marsh and Medmerry RSPB (West Sussex) on 14th-20th and on the River Lynher (Cornwall) to 16th, while Hampshire's three were split 2:1 between Lymington and Farlington through the week. Two birds remained at Dungarvan (Co. Waterford) through much of the wek, while one was - as usual - at Cormane (Co. Kerry) to 16th. Single Spooners remained on Samson (Scilly) to 14th (rising to three there on 19th) and one was logged at Studland on 16th.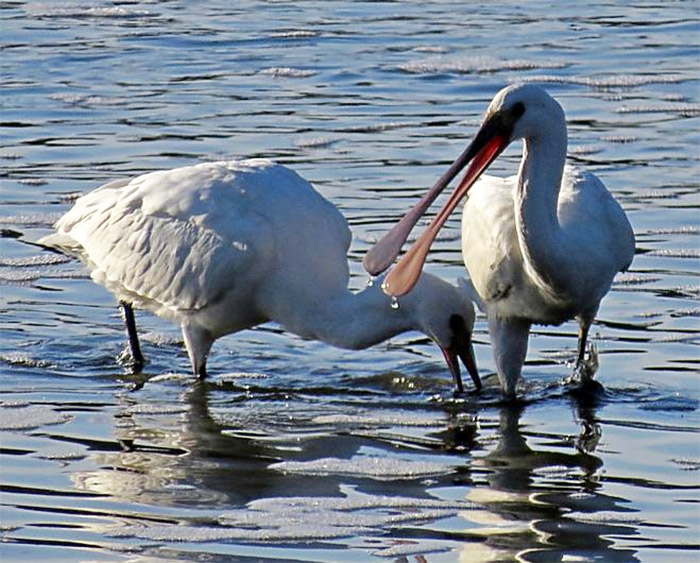 Two double figure Common Crane counts came from two East Anglian counties this week - 13 appeared at the Stubb Mill roost, Hickling NWT on 16th and 11 were noted again at the Nene Washes, near Eldernell (Cambridgeshire) on 18th. The only other figure of note was back in Norfolk, near Woodbastwick on 15th - presumably they could smell the delicious Woodforde's Wherry< from the up-in-the-air…
Honkers & Quakers time now, so let's do that white-cheeked goose thang....
Ireland's Lesser Canada Goose remained at Wexford's North Slob NNR to 18th, with the same day seeing the first report from the Goose Fields of Sligo of a Richardson's Cackling Goose - at Ballintemple - since the end of November (when one was seen at nearby Lissadell).
The second "hutch" of the week was the lingering winterer at Baleshare, North Uist (Outer Hebrides), present to 17th at least.
On Orkney, the white Snow Goose was still adjacent to Newark Bay, Deerness to 14th while the eight blue Snows found at Elmley NNR (Kent) on 18th are doubtless connected to the feral flock that has been noted around the Scotney area from time to time in the past three or four years.
The five or six Black Brants noted this week were all familiar individuals - in south Devon, one remained around the Exe Estuary (up as far as Powderham and Exminster Marshes) to 18th, while another south coast bird remained at Gosport (Hampshire) to 17th. Essex recorded one at Holland Haven on 16th when another was noted again at Lincolnshire's Donna Nook. Further up the east coast and alongside the Humber, a Brant was still on station at Spurn on 17th while another was reported from Holkham (Norfolk) on 19th - a site notorious for some very smart looking F1 hybrid adult birds...
It was very much "as you were" for the female King Eider off Ruddons Point (Fife) - she was still drifting offshore to 20th - along with a drake Surf Scoter - while new Surfies this week included a drake in Rosslare Harbour (Co. Wexford) on 17th, another at Skaw, Unst (Shetland) on 18th, a date which saw the bird in Newcastle (Co. Down) mentioned again. The only other Surf Scoters seen this week were the wintering first-winter drake that remained between Stutton Ness, Wrabness and Bradfield (Suffolk and Essex) to 20th and two drakes still off Old Conwy on the same date.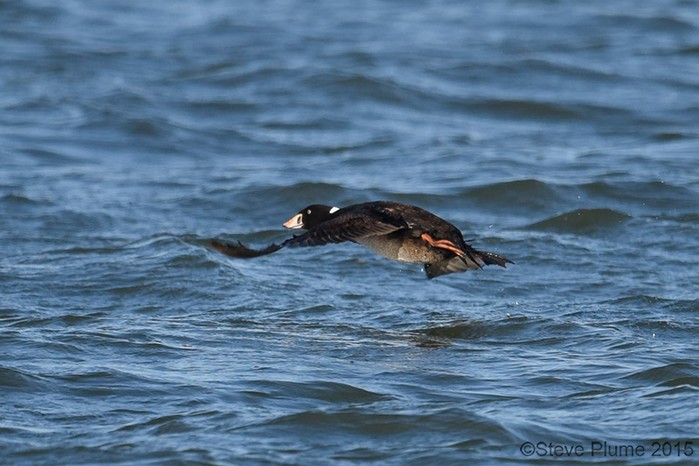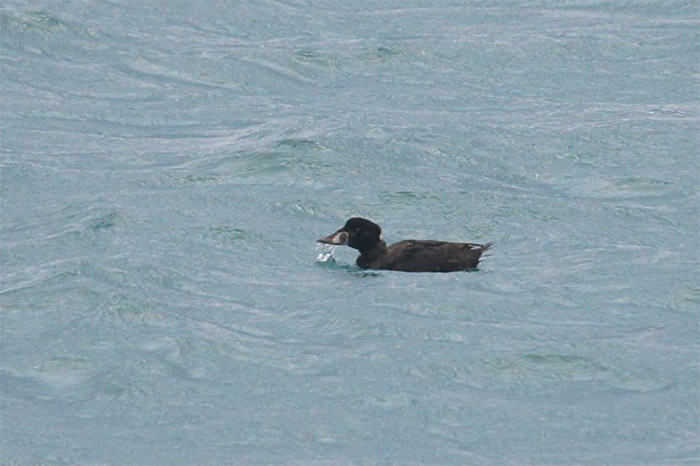 You can probably guess just which Lesser Scaups were around this week. It's the same quintet that have been mentioned here for several roundups previous to this one...
Ladies first I think, so off to Kerry for the female that continued its stay on Lough Gill (Co. Kerry) to 18th. The young first-winter drake was on Trabboch Loch (Ayrshire) to 16th at least, the Blazing Saddles drake was still on Llangorse Lake (Powys) to the same date while older males remained at Dozmary Pool (Cornwall) and Cardiff Bay (Glamorgan) to 20th.
The "same old, same old" vibe was pretty strong on the Ring-necked Duck front too - the pair of females were still together on Carlingwark Loch (Dumfries & Galloway) to 18th at least, with further "femme fatales" lingering in Northamptonshire (at Billing Aquadrome), Buckinghamshire (on Calvert Lakes) on the Outer Hebrides, (at Loch Sandary on North Uist) and in Ireland, in County Kerry (at Leane Lough, near Killarney - along with two additional drakes to 20th) and County Clare (at Ballyallia Lake) to assorted points throughout the past seven days.
Drakes included the wintering first-winter drake on Loch a'Phuill, Tiree (Argyll & Bute) to 14th, again at Bray (Berkshire) from 18th and still on Knockaderry Reservoir (Co. Waterford) across the weekend and on to 19th.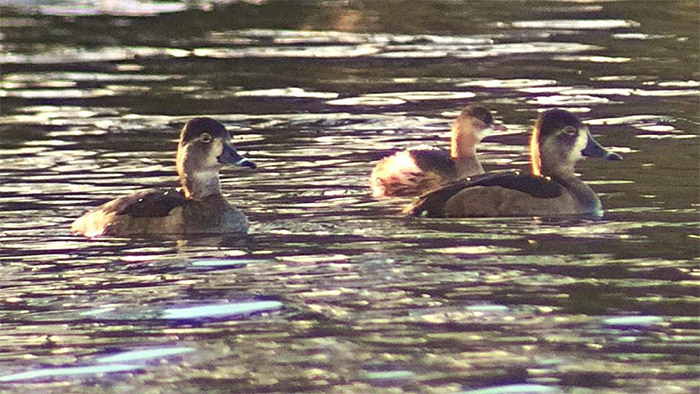 Next to waddle along Aythya Alley with the now-familiar tale of same, same is Ferruginous Ducks - the female lingering at Slimbridge WWT (Gloucestershire) to 16th, with the male at Blashford Lakes HWT (Hampshire) to 18th.
Just two drake Green-winged Teal were found away from Scotland this week - new on The Mullet's Cross Lough in County Mayo, on 16th and still at Ballycarry (Co. Antrim) on 19th. The remaining nine birds logged across the past week were recorded as follows - mainland birds remained at Caerlaverock WWT (Dumfries & Galloway) throughout with a second county record noted at Mersehead RSPB on 17th. A third mainland record came from Moray where one was found at Lossiemouth on 15th, where it stayed to 18th.
Island birds were on North Uist (at Balranald RSPB) on 14th-19th, two were togetehr at Muckle Roe, Mainland (Shetland) on 17th and three were seen on Orkney, on North Ronaldsay on 15th and the Mainland of Orkney on 17th, when one was found on Loch of Busqouy, with one at Loch of Tankerness on 19th.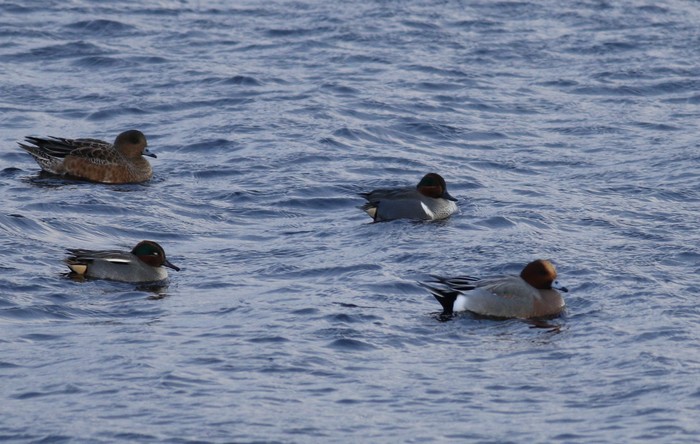 What makes that Loch of Busqouy record so interesting was that the finder also found a drake Blue-winged Teal the same day - just half a mile away at The Shunnan. What a cracking pair! (The islands' most recent record was also in winter, an immature or female seen on North Ronaldsay in December 2013 - the 14th Orcadian record in all).
New (hurrah!) this week was the drake American Wigeon that arrived at Swillington Ings on 18th - the first in the county since the end of 2012. That individual aside this species too was very much of the "as you were" order. In southwest England, two females were still on the Gannel Estuary to 18th with the third Cornish bird of the week still at Kingsmill Lake, near Saltash to 19th.
In Devon, the drake American Wigeon stayed on Yelland Marsh to 18th and further loiterers were at Meikle Loch (Aberdeenshire), Malin Town (Co. Donegal) and on the same county's border with Leitrim, at the Drowes River to the end of the weekend.
Finally news of a decent new arrival in the far southwest - a Black Duck that was seen (and photographed nicely by Joe Pender) briefly with Mallards on Samson (Scilly) on 19th - the first there since a long-staying drake departed in May 2010 and probably the sixth since the turn of the 2000's.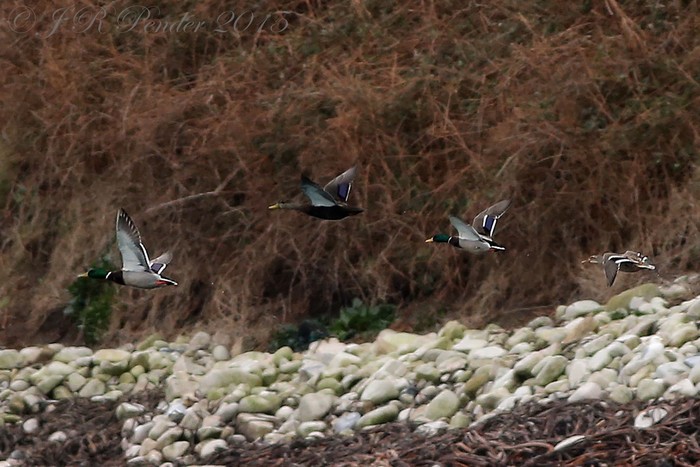 <!—Section Title -->
Northeast Scotland's wintering first-winter Spotted Sandpiper was still to be found at Inverallochy (Aberdeenshire) through to 19th while the occasionally jumpy Lesser Yellowlegs in East Sussex headed to Rye Harbour NR again on 14th-15th before having a day-trip to Pett Level on 16th before mooching back to Rye for 17th-18th. Less transitory was the Irish first-winter that was present along the Rogerstown Estuary (Co. Dublin) to 18th.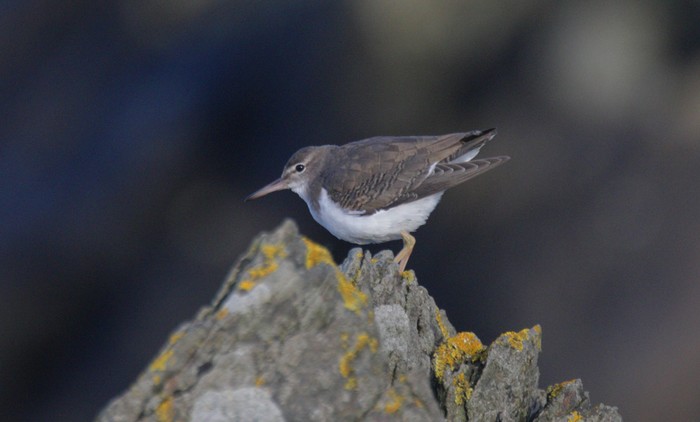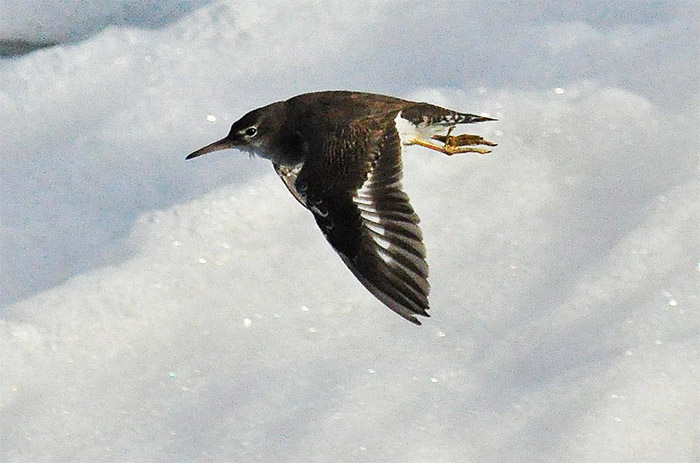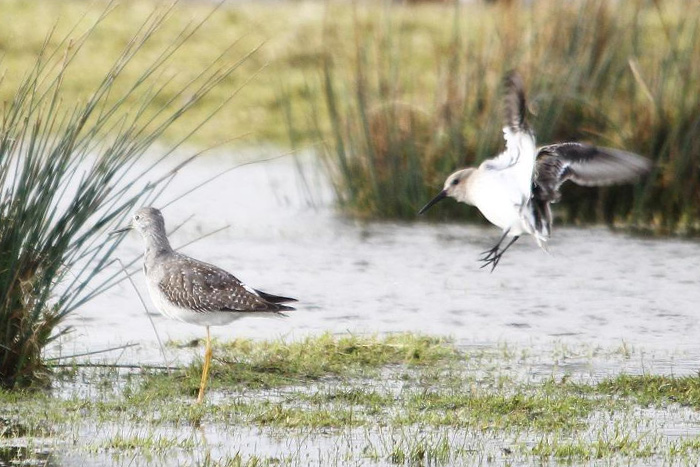 More familiar round-up fixtures in the Gull World this week were the resident second-winter Laughing Gull in County Cork, still showing at Ballycotton through to 18th while in Devon, the adult Bonaparte's Gull was noted on half a dozen occasions between Dawlish Warren NNR and Exmouth, through to 19th.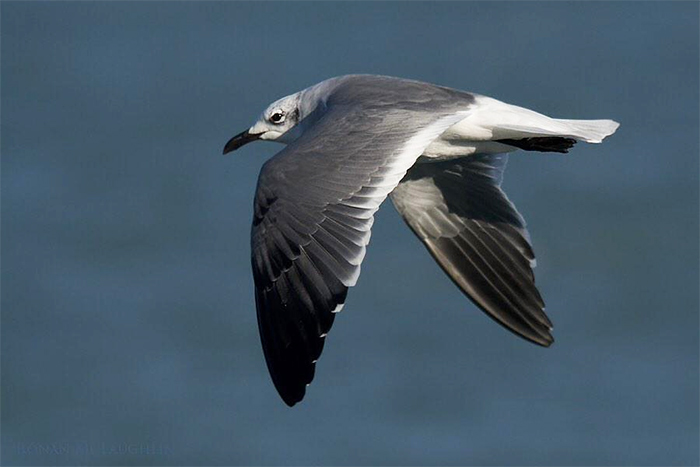 At least four of Ireland's ten (or eleven) Ring-billed Gulls were to be found in County Cork - all adults - with two for both Blackrock and Cuskinny Marsh on 18th (with one at nearby Cobh on 17th) when a further adult was on Cork City Lough. Two further adults were seen at different spots around Limerick City on 18th and the oft-returning bird at Bray (Co. Wicklow) was present to the same Sunday. New were single first-winters at the Tralee Wetlands (Co. Kerry) from 17th-18th and at Ennis (Co. Clare) on 19th-20th, with the same day in the same county also producing a "sub-adult" at Spanish Point, not far from Quilty.
Just four Ring-bills were seen across Britain - two adults continued to be logged in Hampshire (at Gosport and Blashford Lakes HWT to 20th), another was again noted on a couple of dates at Llys-y-fran Reservoir (Pembrokeshire) whilst the first-winter Ring-billed Gull remained on North Uist to 17th at least.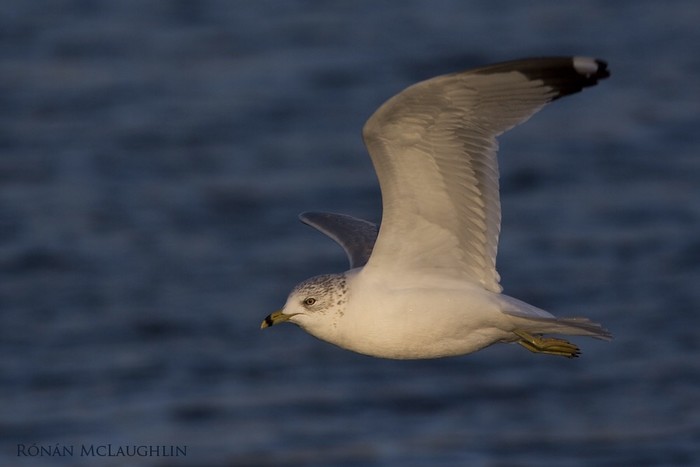 With almost identical figures to last week, some 85 Glaucous Gulls were seen in 28 counties across Britain and Ireland this week, with Scotland again leading the way with a tally of around 34 birds noted including 10 on Shetland (with three in Lerwick on 18th), five in Highland and on the Hebrides, five around Orkney and, best of all, seven on Tiree (Argyll & Bute) on 19th, consisting of a second-winter and six juveniles.
Around 13 birds were logged in the northeast of England, with four in North Yorkshire and threes for Northumberland and West Yorkshire; a singleton in Lancashire (at Fleetwood) was the only bird up for grabs in the northwest while the Midlands managed four; eight Glaucks were seen in East Anglia, including four in Suffolk (two of those at Carlton Colville on 17th) while three were recorded around Cambridgeshire. The southeast saw just one bird noted (in Essex) while in the southwest, all five (or six) regional birds were found in Cornwall.
Wales managed three of these brutish white-wingers (two of them in Glamorgan) while Ireland's 14 were split across seven counties - the five juveniles at Cromane (Co. Kerry) on 17th boosting the total (the Glaucous Gull to Slaty-backed Gull ratio at Killybegs this week was a solid 1:1).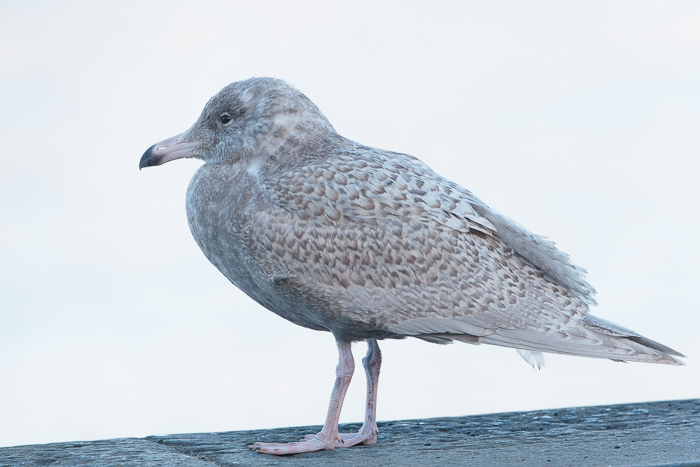 The figures weren't much higher for glaucoides and schistisagus at Killybegs wasn't much higher in favour of the non-mega - 2:1 this time - and those two were part of just eight seen across Ireland (in seven counties) with a further 33 Iceland Gulls in 16 British counties to add on to the total. Scotland and the northeast of England scored 14 each - seven for Shetland, a minimum four in West Yorkshire and three a piece for Highland, Moray and Northumberland.
Numbers elsewhere were low - but of particular note was a Norwegian black colour-ringed third-winter Iceland at Rainham Marsh (London) on 16th, one of the first I can remember...(this bird has also been seen in Denmark, in December 2013).
A juvenile Kumlien's Gull in the roost at Draycote Water (Warwickshire) on 15th and 17th was a decent inland find in such a modest winter for white-winged gulls, while more typical was the juvenile seen at Ardivachar, South Uist (Outer Hebrides) on 18th.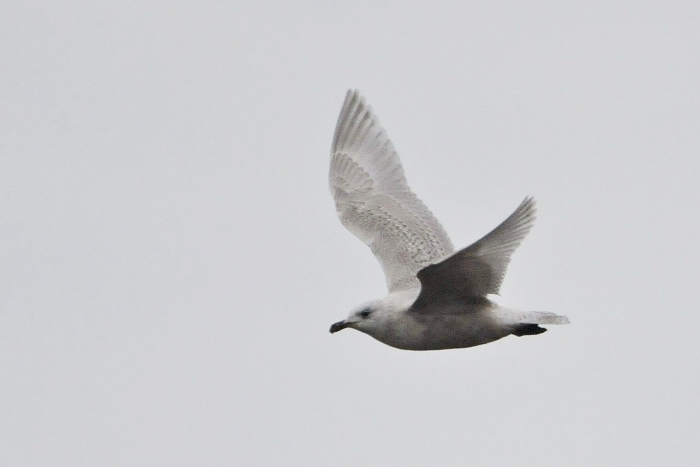 Finally, Caspian Gull is a particular favourite species of your author and enjoys a rather flirtatious relationship with the review itself, popping up from time-to-time like some long-lost lover...
...whilst not in full-on tiff mode at the mo., this stunning species hasn't appeared here much of late - the consistent numbers kind of make it a borderline inclusion and this week was no exception, well over 50 logged, including impressive scores of six for Rainham Marshes and five at Derbyshire's Foremark Reservoir on 16th with single sites in both Buckinghamshire and Staffordshire scoring fours as well.
One record though stands out from the cachinnans crowd this week - Argyll's debut Caspian Gull, a cracking first-winter that was seen at Lochgilphead on 17th-18th moving to the nearby tip south of the picture-postcard town on 19th.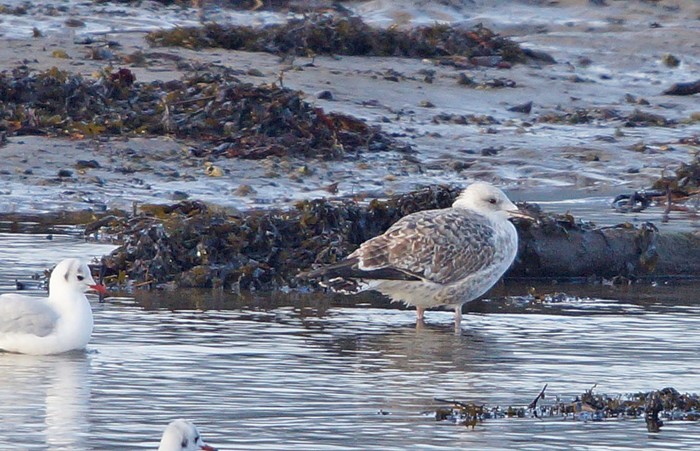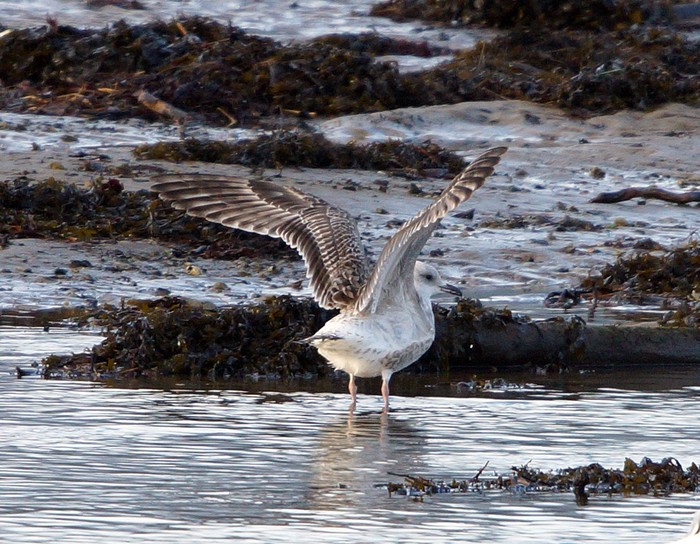 There are still very few documented records for Scotland (perhaps no more than six?) and this would appear to be the most northwesterly record for Britain to date. Likewise, Ireland has very few birds on the official record - the curious bird in Dublin (for the second winter in a row) is a wacky-looking thing which possibly has no Caspian Gull at all, whilst the bird found towards the end of the 90's at Killybegs is one of the most furthest northwestern birds anywhere in Europe (the species has made it Iceland too though). That too, like the SBG, was an Irish second...(I thank you...).

The weekly haul of Rough-legged Buzzards was two or three birds short of 20 # and, as usual East Anglia was at the top of the shaggy-feathered pile.
Norfolk continued to hold two individuals around Burnham Overy Dunes and Holkham Pines while singles elsewhere in the county were, in the far west, at Welney WWT on 18th and, in the east, at Breydon Water on 16th-17th and still at Halvergate Marshes to 18th at least. As expected, the popular bird in Cambridgeshire remained at Holme Fen NNR throughout the chilly week.
Northeastern England registered half a dozen birds between Durham's Quarrington Hill and Lincolnshire's Huttoft Bank with two reported in South Yorkshire (at Strines Moor on 14th and Broomhead Reservoir on 19th), while the wintering juvenile stayed put near Bridlington (East Yorkshire) all week. The sople representative for the Midlands was a bird noted over Arnfield Reservoir (Derbyshire) on 20th.
Rough-legged Buzzards in the southeast resided at Jevington (East Sussex) and Wallasea Island (Essex) to 17th at least while the juvenile was reported again at Hay Street (Hertfordshire) on 18th and an adult male was reported from New Hythe (Kent) on the same date. The final birds of the week were seen at Hesketh Out Marsh (Lancashire) on 18th and at Mennock Pass (Dumfries & Galloway) throughout.
The rarest passerine of the week surely had to be the photographed Dusky Warbler in the reedbed at Marton Mere (Lancashire) on 16th - an amazing winter record so far north but even more remarkable because it's the first in the county since one spent a couple of days at Fairhaven Lake in October 2003. That accepted record was only the second for Lancashire - the first was trapped and ringed at Heysham in November 1994.
Down along the south coast, the elusive Dusky Warbler showed from time-to-time at Chichester GPs (West Sussex) through to 19th, but it appears to be a tough cookie to get hold of.
Cornwall gathered together a quintet of Yellow-browed Warblers this week - new was a second bird near the sewage works at Gwennap, near Cusgarne on 18th, along with fresh finds at College Reservoir, near Falmouth from 15th and at Ponsanooth on 19th, while the long-staying bird remained at Penryn to 17th at least. Devon held two birds, at Broadsands to 14th and alongside the Plym still to 19th.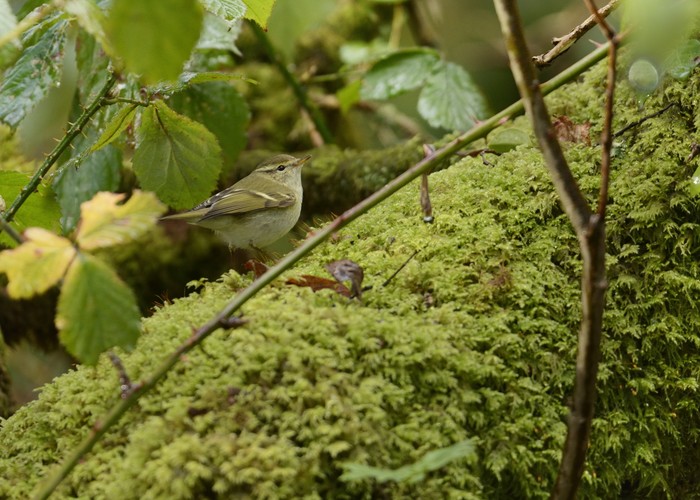 Last week's clever-clogs mention of the Devonian Penduline Tits being in no hurry to depart the Darts Farm reserve was right on the money, but only up to a point - there's been diddly-squat sign of the trio since 16th.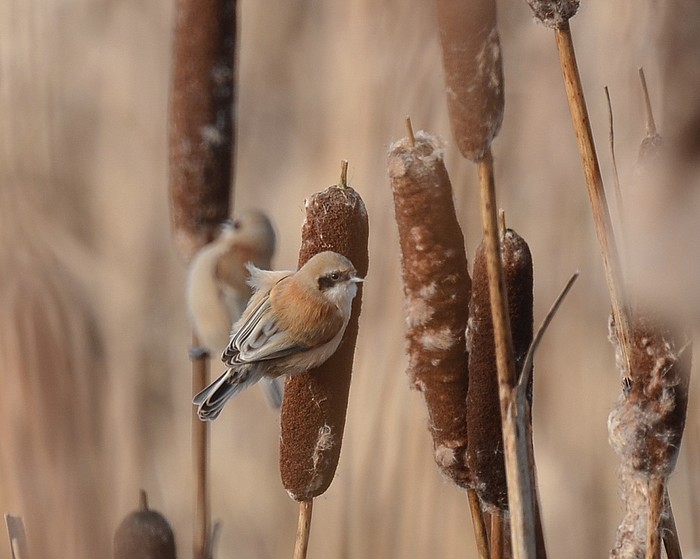 Three lone Richard's Pipit made it to another weekend in another review - at Stolford (Somerset), Breydon Water (Norfolk) and Cloughton Wyke (North Yorkshire). Further up the northeastern side of England, in Northumberland, the elusive Rose-coloured Starling at Prudhoe was seen briefly on the four days from 17th onwards.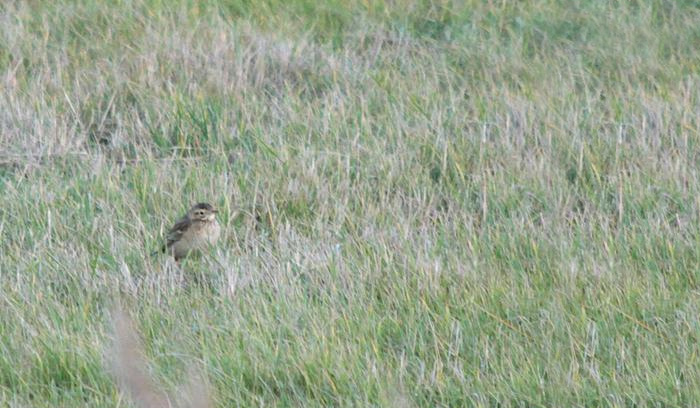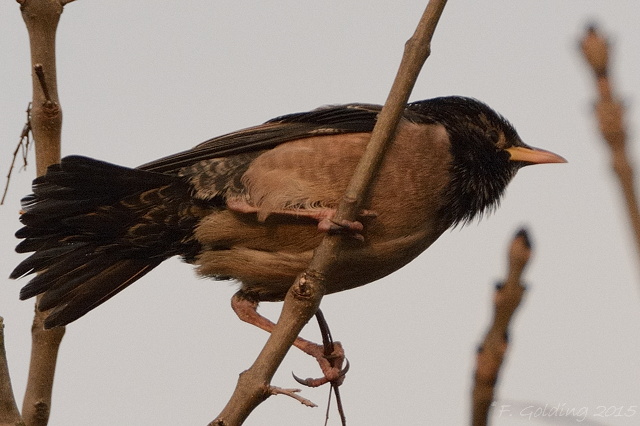 A couple of "new" Great Grey Shrikes were amongst the tally of 20 birds in 14 counties - fresh blood coming to southeast England and Shefford (Bedfordshire) on 17th, Enstone (Oxfordshire) on 18th and in the New Forest, at Ogden's Purlieu on 19th, one of two birds in Hampshire, the other still present at Bransbury Common to 17th. Lingering favourites (amongst others) in the region remained at Ledburn (Buckinghamshire), Iping Common (West Sussex) and Chilham (Kent) throughout the week.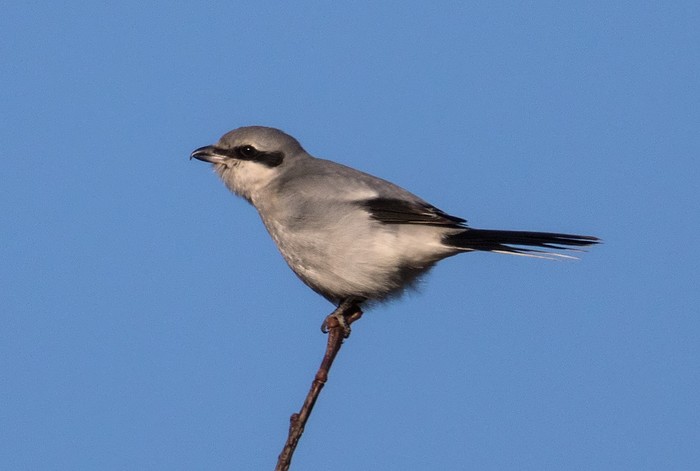 Two Great Grey Shrikes remained in Gloucestershire, at Crabtree Hill in the Forest of Dean and at Great Barrington to 19th while regional scores elsewhere were one for the southwest (still on Dartmoor, near the Soussons Plantation), two for the northwest (at Lytham Moss and Grindleton in Lancashire), two in the northeast (new at Midhope Reservoir in South Yorkshire from 17th and also still at West Harford Farm, Northumberland throughout) and also two in the Midlands (in Northamptonshire, at Deenethorpe and Derbyshire, on Beeley Moor) while three were seen in East Anglia (still on Roydon Common NNR and in the Brecks, at Santon Downham with another newbie at Winwick in Cambridgeshire on 14th).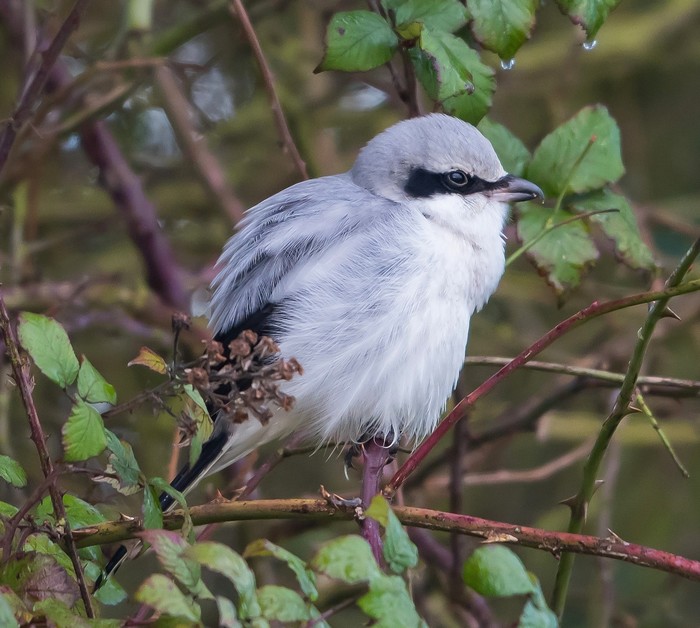 The final bird of the week was seen in Glamorgan, still at Llwyn-on Reservoir on 16th.
Despite the modest cold snap that crossed our collective paths this week, there was barely a whiff of Waxwings anywhere - around 13 noted countrywide. Three were at Peterlee (Co. Durham) on 15th and two were reported in Lancashire, at Darwen on 17th, with a further double in Bangor (Co. Down). Singles followed in Cleveland and Norfolk on 18th and the 19th saw two show up in Redcar (Cleveland) with five in Norfolk (two in Cromer and three at Dersingham). Three more followed on 20th, another seen in Norfolk, with two for Middlesbrough (Cleveland) as well.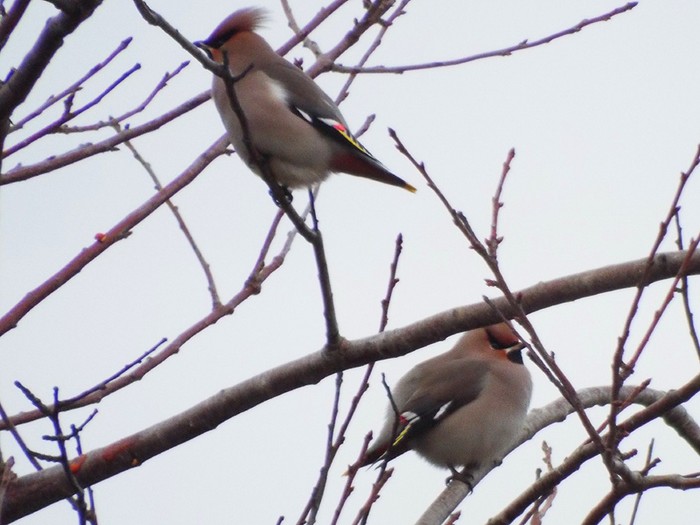 Arguably the best passerine of the week came to light after dark on our last day - 20th - a male Two-barred Crossbill seen amongst a small group of Commons at Lake Vrynwy RSPB (Powys) - a huge county rarity, potentially just the second-ever if accepted. The only other record was of a male picked up dead near Llandridnod Wells in November 1912. A 103-year blocker!
It seems likely to stay on the chilly side for a few days at least - and maybe there's a few more Arctic-type species to head our way?
The usual suspects are all potentials - from further Ivory Gulls or perhaps a first Ross's Gull for 2015 through to another Brünnich's Guillemot down south. We're lacking a few Coues' Arctic Redpolls this winter too, so who knows, the cold air may push some away from Scandinavia towards us.
Or maybe a wintering Nearctic passerine may pop up somewhere - January 23rd 2013 saw a White-throated Sparrow appear in Somerset and January 24th 1989 remains famous for the first sighting of the sensational Golden-winged Warbler in Maidstone - still one of the very best birds on the British List.
All that said, and returning briefly to those Arctic rares - wouldn't it be grand to see the owls Tengmalm's or Hawk appear on the pager this week.
…or what about Wallcreeper, just like the current crimson-winged beauty in Belgium right now…
Wouldn't that be lush…?
Mark Golley
21 Jan 2015


Thanks this week to Derek Charles, Majella Callaghan and Chris Gibbins for all things Slaty-backed Gull.
Thanks also to the rest of our contributors for their photos, videos and sound files.
Dermot Breen, Andrew Jordan, David Main, Richard Rafe, Peter Stanfield, Chris Upson, Steve Smith, Ian Ballam, Mike Pennington, Jack Bucknall, Toby Green, Joe Pender, Stefan McElwee, Ronan McLaughlin, Peter Macdonald, John Kemp, Alexander Greene, Jim Dickson, Chris Brompley, Ian Goodall, John DArcy, Jake Gearty, Jim Swalwell.
Thanks to this week's round-up sponsors - Oriole Birding
Contributors websites Check out our contributors website for more great photos and other news