Weekly round-up: 9 - 15 July 2014
The week at a glance
Britain's fourth ever Great Knot a county first for Norfolk
Norfolk strikes again with only its second ever Stilt Sandpiper
The mobile Black-winged Pratincole is found again, in Lincolnshire and then Norfolk
Fair Isle's run of rich form continues with a returning Swinhoe's Petrel
The first Fea's Petrels of the year seen offshore from East Yorkshire, and in Co.Down
The Bridled Tern gets itchy feet (again), and starts wandering the east coast
And the Short-toed Eagle continues to tease in the south...
While Shetland (well, Fair Isle, almost singlehandedly) has bossed the county standings for rare birds so far this year, it was Norfolk's turn this week to hog the limelight and remind us all that you write the county off at your peril. With seasonably warm and settled weather this past week, and shorebirds now very much on the move, the scene was set for a searing Norfolk hat-trick.

Great Knot, Norfolk
Found late on the evening of 13th, an adult Great Knot remained at Norfolk's Breydon Water until 15th, showing well albeit distantly (another infamous 'Great Dot'!) at times. The species happily marries its great rarity with striking good looks, and as a county first and only Britain's fourth-ever record, this was a deservedly popular bird; and will be even more so if it does the decent thing and hangs around until the coming weekend.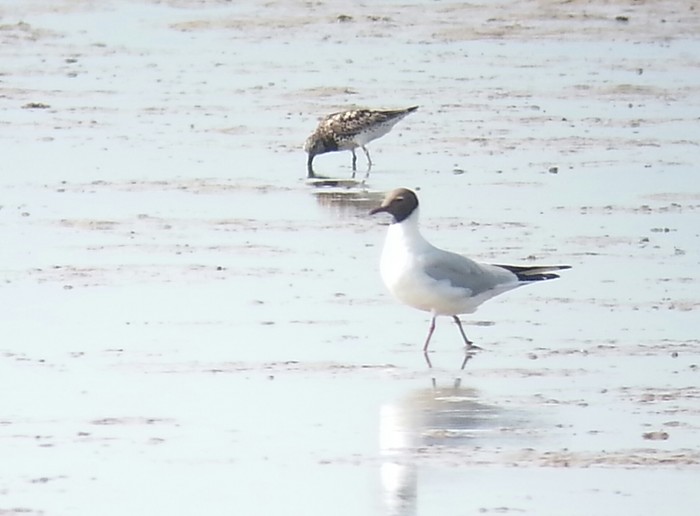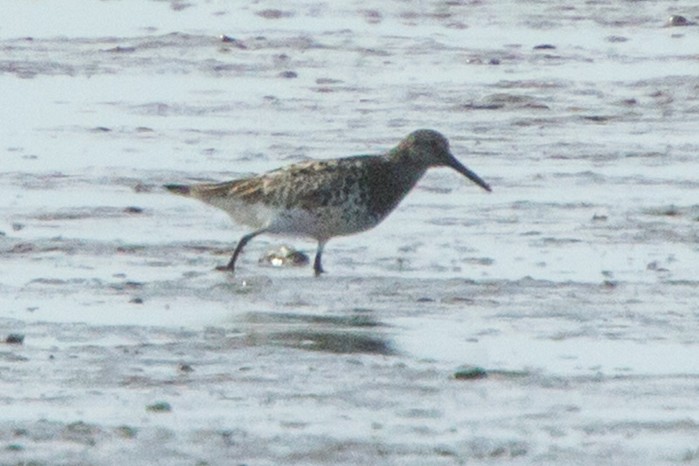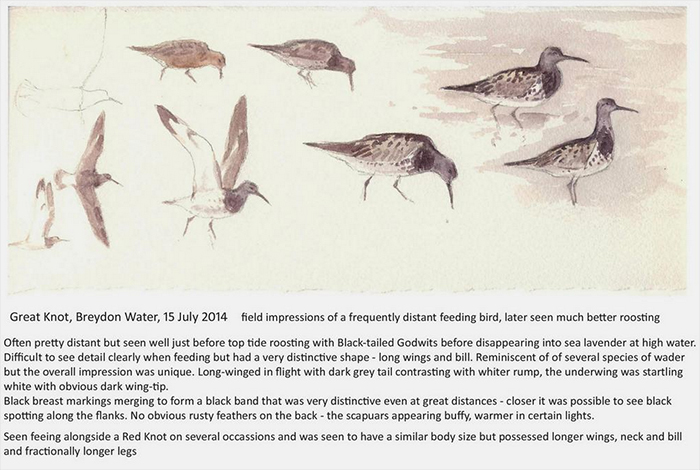 Great Knot in Britain & Ireland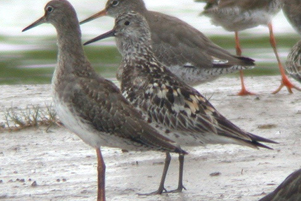 BOU/IRBC Status: A
RBA status: Extremely rare
Accepted British records: 3
Accepted Irish records: 1
Most recent accepted record:
July - Aug 2004 - Skippool Creek, Lancs
25 years after Britain's first individual was an all-too-brief discovery on Shetland, there have only been two subsequent national records, in Cleveland in 1996 and Lancashire in 2004 (with Ireland getting in on the action in the latter year too, in Co.Dublin). This week's bird is the earliest record by a fortnight, with most of the British previous records coming rather later in the autumn.
Stilt Sandpiper, Norfolk
By the time the Breydon Water Great Knot was found, Norfolk was already having a great week for displaced shorebirds. How else to describe a week that had already laid claim to an adult Stilt Sandpiper at Hickling Broad? Found there on 11th, it shared the site briefly with a Pectoral Sandpiper just for good measure.
With 30 previous British records, this is nowhere near the eye-watering rarity of Great Knot but it's still a pukka rare bird by any decent standards, and represents only the second record for the county. The first was back in the spring of 2005, a bird that frequented Burnham Norton and Titchwell during an eight day stay. This year's individual was somewhat less accommodating, remaining true to Hickling for just two days.
Black-winged Pratincole, Lincolnshire and Norfolk
Completing a triumvirate of quality shorebirds this week was the rediscovery of the wandering Black-winged Pratincole that's teased (and occasionally delighted) birders off and on in the past few weeks. Is there anything more frustrating than an unsettled pratincole? There are certainly fewer families more prone to upping sticks and vanishing powerfully over the horizon at the drop of a hat...
Found this week on Lincolnshire's Gibralter Point on 14th, this was an overdue county first – the species had been recorded in the past from every east coast county from Kent up to Yorkshire, and this year's bird had added Co.Durham and Northumberland to the species' passport. Alas, true to form, it didn't hang around for long in Lincolnshire, and was last seen flying out over the Wash.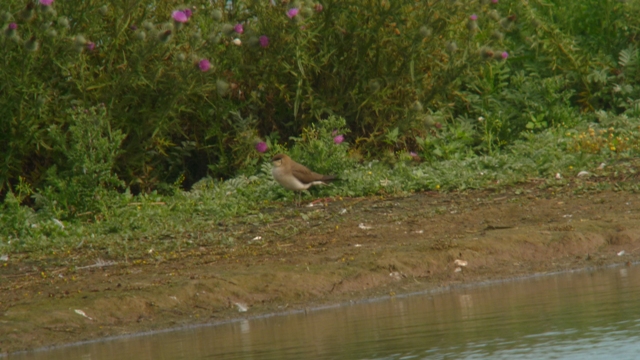 Apparently heading southwards now, it came as no great surprise when what was presumably the same bird was found in the afternoon of 15th in Norfolk at Cley. This makes it the 5th record for the county and, most impressively, the 4th record for the species at Cley alone. People talk about Fair Isle specialities, but that's a compelling case for Black-winged Pratincole to be accorded a Cley speciality status! Needless to say, its stay was all-too brief, and it headed off high to the south in the early evening. Where next? Not Minsmere, surely…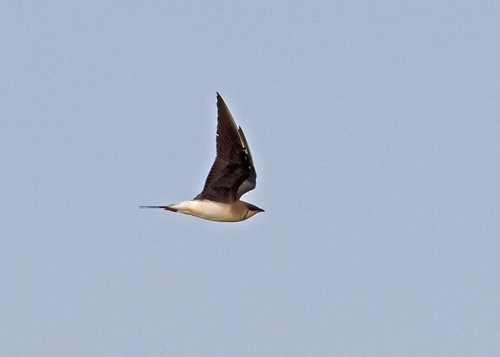 Swinhoe's Petrel, Fair Isle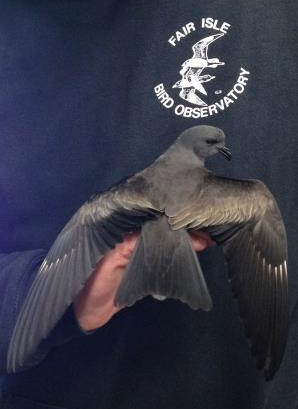 Speaking of Fair Isle, given the site fidelity (if returning annually to Storm Petrel ringers' nets can be described as such) shown by the Swinhoe's Petrels trapped and ringed at Tynemouth, and latterly re-trapped in subsequent years between 1989 and 1994, the reappearance this week of one of last year's two birds on Fair Isle should perhaps come as no particular surprise. That said, given petrels' pelagic lifestyle and the almost inconceivable waywardness of the species (the nearest known breeding colonies are in the northwest Pacific, for heaven's sake!) and the odds have to be readjusted somewhat.
You can only imagine then the delight of the Fair Isle Bird Observatory team when the male bird that become almost twitchable last year turned up in their nets early in the morning of 9th. The observatory staff had agreed sensible guidelines with the BTO for petrel-ringing sessions in the event that one of last year's Swinhoe's Petrels was re-trapped this year, and amongst these was the decision not to play Swinhoe's calls subsequent to a first control of one of the returning birds. Despite that measure being implemented, the same bird was back in the nets under its own steam again on 12th and 14th.
Given that the bird needs to come into the nets by its own volition, that those nets will only be open when the weather conditions are perfect for petrel-ringing, and that the nets in question are all the way up on Fair Isle... it's certainly not a straightforward bird to twitch. The best bet is almost certainly to commit to a week on Fair Isle – by no means a great hardship! – and hope for a calm night of weather conducive to a Storm Petrel ringing session, and that the Swinhoe's continues its unusual habit of coming into the nets regardless of what petrel-calls are being played. At times last year the bird itself could be heard calling in the Havens, a truly evocative sound.
Quite what's going on with these birds in the North Atlantic is, for now, anybody's guess. Broadly speaking, there are two working hypotheses – that there's a small, pioneer and hitherto undiscovered breeding population of the species somewhere out there in the North Atlantic; or that these birds are simply (very) lost vagrants that are hanging out with the local petrels for want of suitable company of their own kind. Other birds have been trapped over the years in Ireland, Madeira, France, Spain and Norway, and there have been a number of at-sea sightings in both the eastern and western North Atlantic. Intriguing stuff...
The technology is said not to be there to fix a sufficiently small tracking device to a trapped bird capable of remotely off-loading data – so for the time being at least these birds' pelagic movements will remain a mystery.
Fea's Petrels, East Yorkshire and Co.Down
Statistically more common, but arguably far harder to catch up with than the former species, the first Fea's Petrel of the year was recorded this week some 6 miles off Easington (East Yorkshire) on 13th. With 13 records from Yorkshire up to the end of 2012, the county has an enviable reputation for the species, accounting for a shade over a quarter of all 47 accepted British records. Ireland, naturally, dominates the overall standings with 73 accepted records to the end of 2011; and sure enough, on 14th another was logged passing St. John's Point in Co.Down.
Whether it's more observer coverage, confidence, or a genuine upturn in the species' numbers in British and Irish waters, what's undeniable is that the statistics show a definite upswing in the past decade compared to previous years. With an average of seven accepted records each year in the past decade, the species is now regular, though never easy and always a matter of sheer serendipity for the fortunate observers.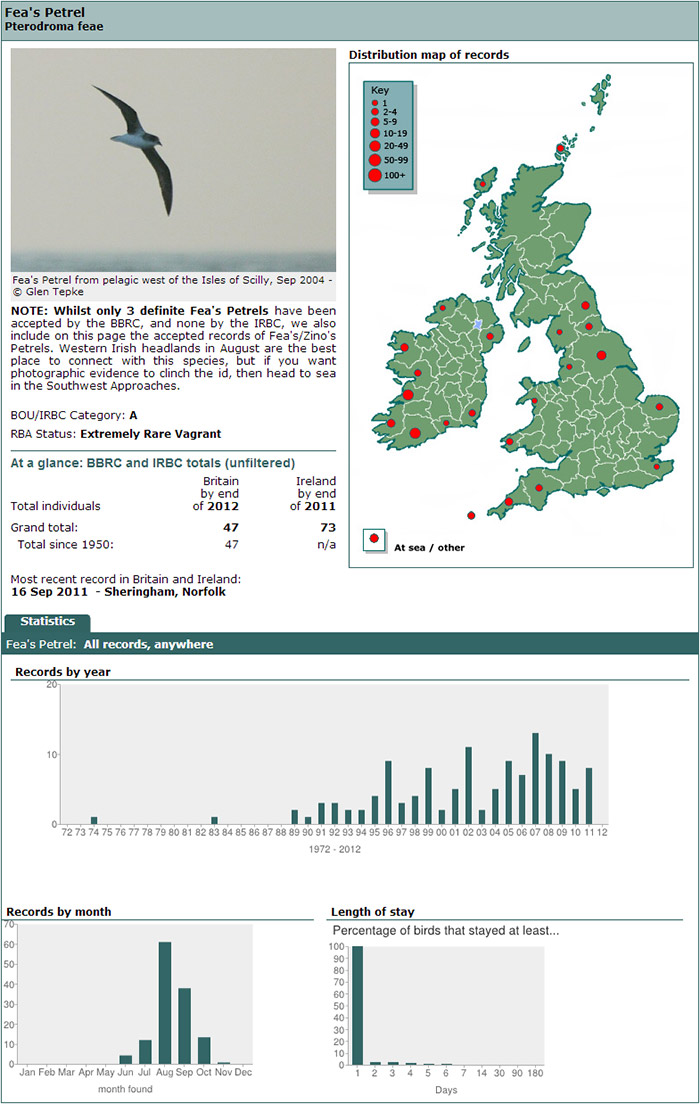 With the sea-watching season now dawning upon us, it's time to dust off those scopes and take to the headlands. Or head out to sea... There seems to be more of a culture of regular pelagic birding off North America, and the results are plain to see in a host of vagrant seabird records – as they have been in recent years closer to home off Scilly. You can only wonder what vagrant riches lurk unseen from land in British and Irish summer waters, and might be stumbled across by regular pelagic coverage. White-faced Petrel anyone?
Bridled Tern, Lothian, Northumberland, Co.Durham, Cleveland
Which moves us along neatly to the penultimate of this week's headline birds, another displaced and genuinely rare seabird. This one's been something of a fixture in the past few weeks, albeit rather a mobile one – the Bridled Tern began the week up in Lothian at Port Seaton on 9th, but before too long wanderlust had got the better of it again, and it was off on its travels once more.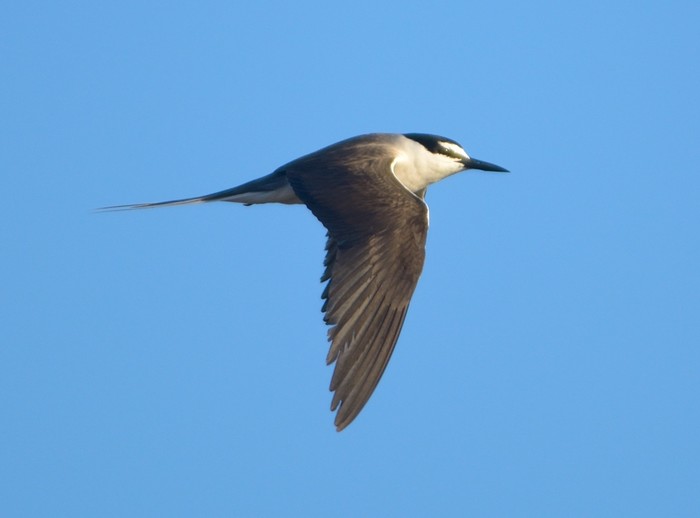 On 10th it remained in Lothian at Seacliff Bay; was missing for the 11th, and back on Inner Farne in Northumberland on 12th; and then on 13th it moved south past Co.Durham's Whitburn and then spent a while in Cleveland, noted at Seaton Carew and then latterly off Hartlepool Headland. Whither next? Seawatchers on Norfolk's north coast will be hoping for more than just a large shearwater or a scarce skua or two in the coming days.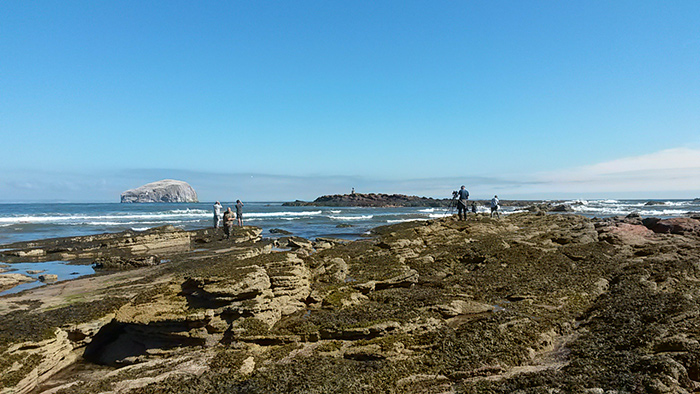 Short-toed Eagle, Surrey
And finally, in a bumper week for headline-stealing birds... Just when the Short-toed Eagle had done the decent thing and become practically reliable in East Sussex and Hampshire, it promptly vanished from its former haunts and went AWOL once again. I think we all assumed it was probably somewhere in the south of England, but the burning question was precisely where. As has become de rigeur with this bird, on 12th reports came from two likely locations – back in East Sussex's Ashdown Forest, and from Hatchet Pond in Hampshire. So far, so confusing – was the bird again motoring from one place to the other, or were Common Buzzards proving a trap for the unwary? The latter scenario proved to be the case for the Hatchet Pond report.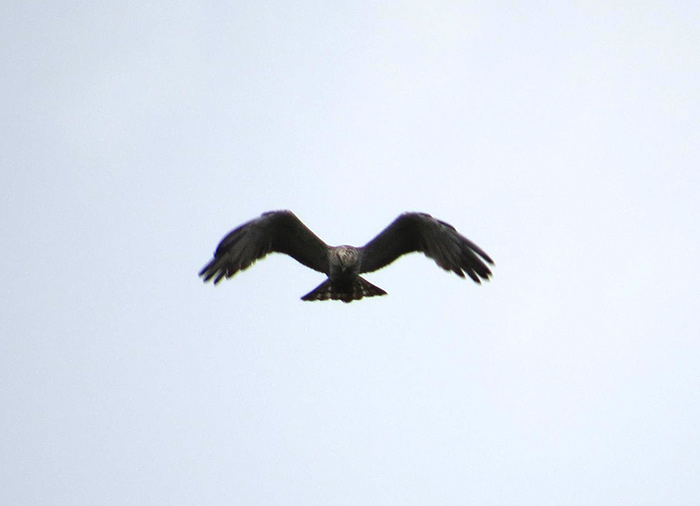 Just to further muddy the waters, a photo taken of a raptor over Thursley Common (Surrey) on 12th proved beyond all doubt to be the second-summer bird that's provided so much enjoyment (and frustration) so far this summer. That's another county that can ink the species in on the county list... And meanwhile, back down in Hampshire a probable bird was reported again from Brockenhurst on 14th, and a possible sighting came the following day at Blashford Lakes HWT. Where and when will it be definitively pinned down next?

There's a definite sense of anticipation now amongst those who are never happier than when spending hours scanning the waves from a headland, or messing around on boats with a bucket of chum... (and who isn't happy doing just that?).
The year's first Wilson's Petrels were noted off Scilly from a boat trip on 14th, with three individuals recorded – doubtless the first of many for Scilly in the coming weeks.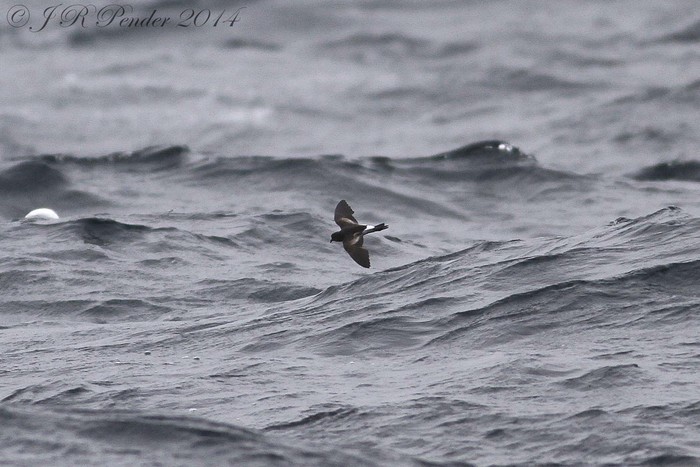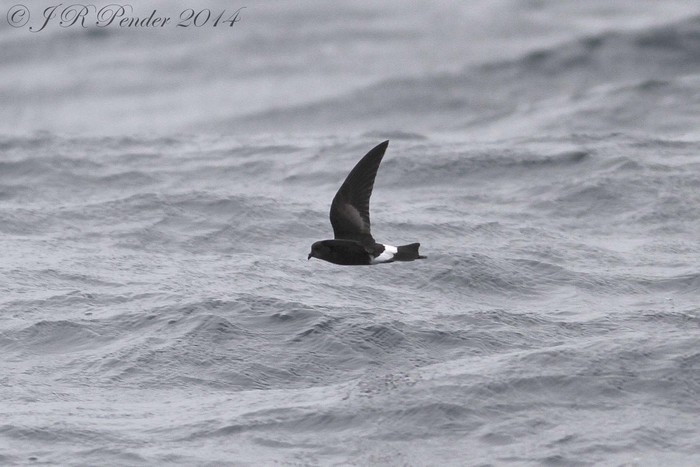 Norfolk scored with a fine adult Long-tailed Skua at Winterton late on 14th – obligingly, it spent a goodly while on the beach there. Winterton had already featured that week with a Cory's Shearwater past there on 10th, with another noted off Sheringham the previous day. The week's final Cory's was seen off Berrow in Somerset on 13th.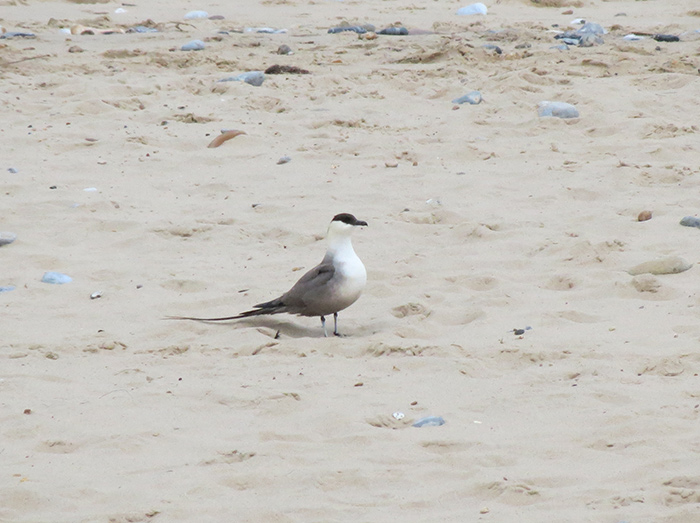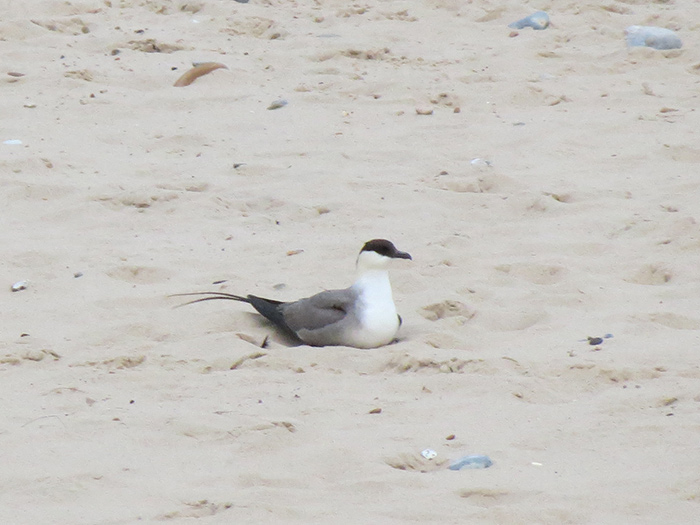 Back with the skuas, a Long-tailed passed Dunbar (Lothian) on 15th, and a single Pomarine Skua was noted from Spurn and Flamborough Head alike early on 11th.
As usual, the south-west hogged news of Balearic Shearwaters, with small numbers noted from all the usual vantage points: singles off Portland (Dorset) on 9th, 10th, 13th and 14th; two birds from Durlston (Dorset) on 12th, with a single off there on 14th; three birds were logged from Devon's Berry Head on 14th also; and a singelton passed Porthgwarra on 15th.
Things were still just ticking over on the White Stork front this week, with a single bird noted in Worcestershire at Sedgeberrow on 11th.
The adult Night Heron remained in Pitville Park (Gloucestershire) on 9th, but was not reported subsequently. Another individual was at Kent's Bough Beech Reservoir on 13th; sharing the site with three Great White Egrets that had arrived on 11th and remained until 15th.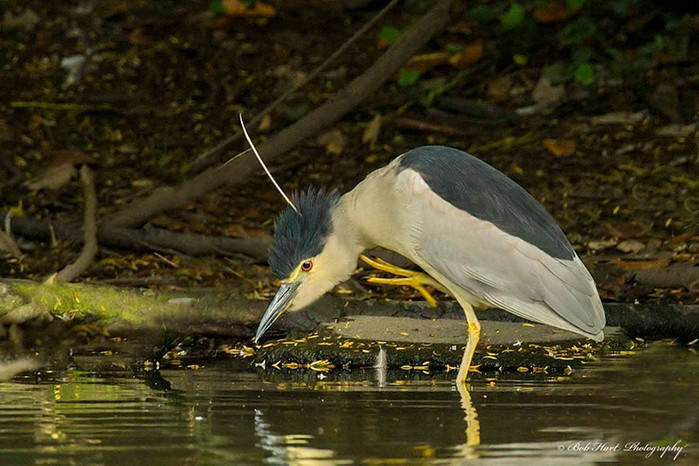 A further 15 or so Great White Egrets were reported during the week: at Wicken Fen (Cambridgeshire) and Rushy Common (Oxfordshire) on 9th, the latter bird remaining until 12th; at Aqualate Park (Staffordshire) and March Farmers (Cambridgeshire) on 11th; in Suffolk at Minsmere on 11th, and Eastbridge on 12th; and in Somerset, three birds were at Shapwick Heath on 11th, and two birds were at Ham Wall RSPB on 11th-12th. As the week drew to a close, single birds were noted in Suffolk at Trimley Marshes and Cliffe (Kent) on 12th-13th; in Norfolk at Hickling Broad on 13th, Titchwell and Cromer on 14th, and Blakeney Harbour on 15th; in Gloucestershire at Coombe Hill Meadows on 14th; and back in Cambridgeshire at Burwell Fen on 15th.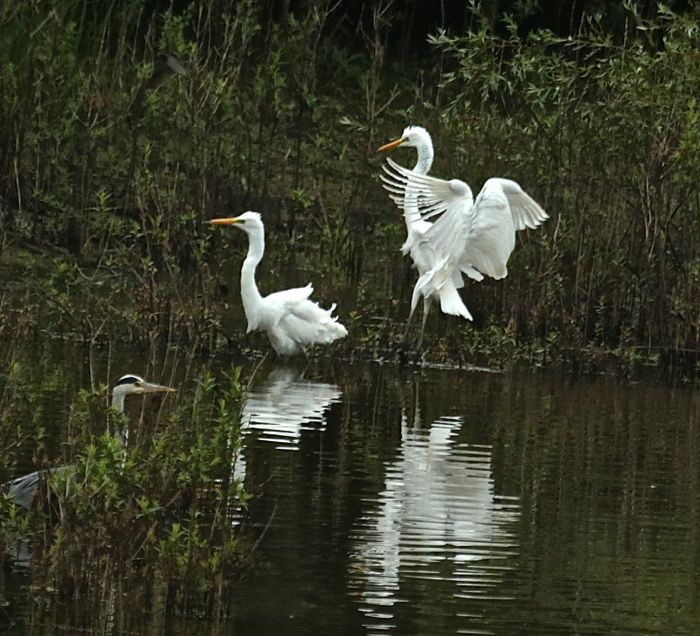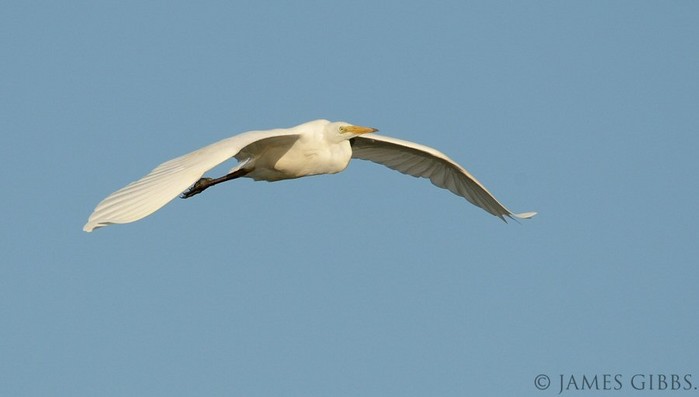 Just the one Cattle Egret was logged in recent days, the long-staying bird at Hillsborough Park Lake (Co.Down) still present on 9th-11th.
Keeping tabs on the numbers of Spoonbills in the country remained challenging, to say the least this week, with the ever fluid population on the North Norfolk coast proving particularly troublesome. Suffice to say, outside of Norfolk some 30 birds were noted, with notable multiple counts including six birds at Dorset's Middlebere on 15th, and eight birds in Lincolnshire at Alkborough Flats on 12th. Four birds passed Gibralter Point (Lincolnshire) on 13th, and three birds remained more or less faithful to Druridge Pools (Northumberland) all week long. A further trio were in Hampshire at Titchfield Haven on 9th-11th.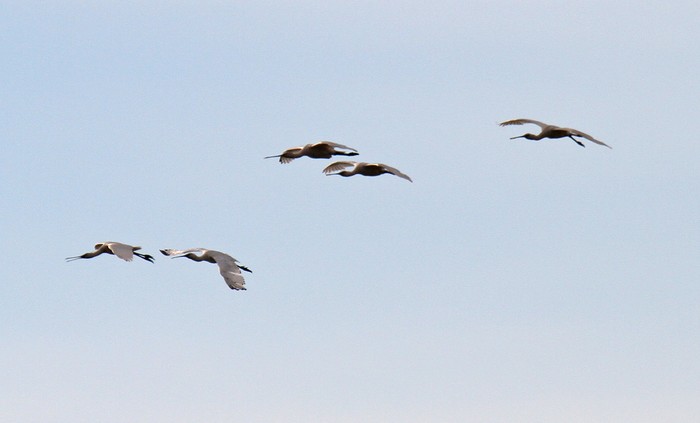 Meanwhile, back in Norfolk, Cley once again dominated the news with a fluctuating tally of birds that peaked at 30 on 15th. Titchwell saw numbers steadily rise from eight on 11th to 13 by the 14th. Other notable sightings included three birds from Holme on 9th; six birds at Stiffkey on 11th; four birds were noted at Blakeney Harbour on 13th, and four over Breydon Water that same day; and the week ended with eight mobile birds seen at Blakeney marsh on 15th.
The sole record from Scotland came from Kincardine Bridge (Forth), with two birds present on 12th-13th; whilst in Ireland the singleton remained at Quoile Pondage (Co.Down) until 14th.
And so to Britain's over-summering population of Glossy Ibises, with a number of birds remaining present at their chosen sites into the new week: individuals at Fairburn Ings (West Yorkshire) still on 9th; in Cambridgeshire at Ouse Washes RSPB until 13th; at Milnthorpe (Cumbria) and Vane Farm RSPB (Perth and Kinross) until 14th; and at Frampton Marsh (Lincolnshire), at Otmoor (Oxfordshire), and in the Stanpit area of Dorset until the 15th.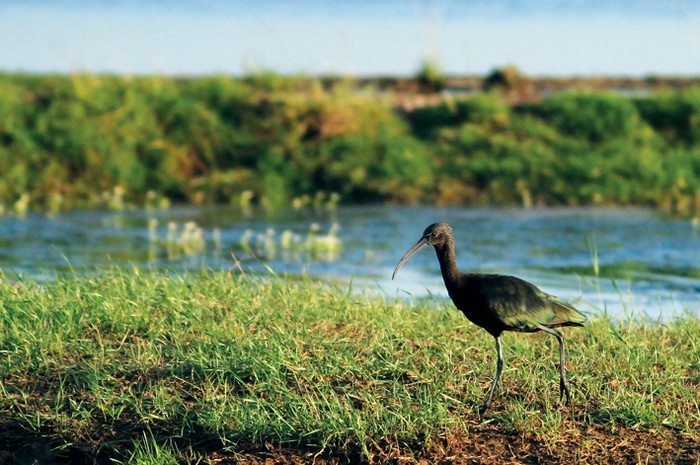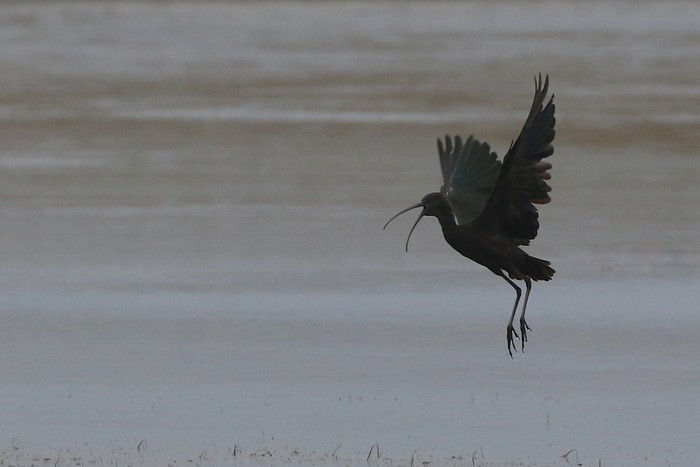 Further sightings came from Wintersett Reservoir (West Yorkshire) on 10th; at Newington (Nottinghamshire) on 10th-13th; at Watermead CP (Leicestershire) and Welney WWT (Norfolk) on 15th, with another reported from Northamptonshire at Stanford Reservoir that day; and from Ireland, where a bird was noted in Co.Cork at Ballycotton on 13th.
In East Yorkshire the first-summer Common Crane remained all week at Leven Carrs; in Norfolk mobile birds were noted on 15th, with a pair over Cantley and three over Buckenham Marshes RSPB, whilst eight birds were noted at Horsey.
The summer lull continued unchecked where wildfowl were concerned this week, though the presence of two Surf Scoters in Aberdeenshire off Blackdog during the week (a female from 9th-13th, and a drake on 12th-14th served as timely reminders that those massing scoter flocks are well worth keeping an eye on at this time of year...
Elsewhere, there were very slim pickings to be had. Two Lesser Scaups were recorded, the drake still in Somerset at Blagdon Lake until 14th, and one again at Tittesworth Reservoir (Staffordshire) on 10th.
Ireland accounted for a pair of Ring-necked Ducks at Lough Beg in Co.Derry still on 14th. p>

No two ways about it, this was a superb week for rare shorebirds – they bossed the Rarity Round-Up's headlines in no uncertain terms, but there were also some top drawer birds amongst the supporting cast.
Star-billing amongst them goes to the Collared Pratincole found in Suffolk at Minsmere on the morning of 15th, leaving us still waiting for an Oriental this year to complete the set...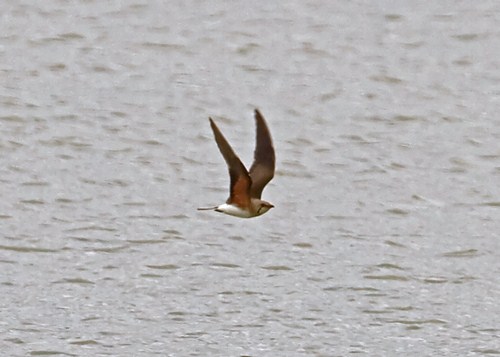 Minsmere meanwhile was definitely the place to be that day, with a Yellow-legged Tortoiseshell confirmed there by mid-morning – doubtless part of thesignificant invasion of the species in recent days on the near continent, and one of several confirmed in East Anglia on 15th.
With the extinction of Large Tortoiseshell as a British breeding species any 'large' tortoiseshell species is noteworthy in the UK these days, but anyone finding one on the east coast in the coming days should pay particular attention to it – these are mega-rare butterflies for Britain. Much rarer than Camberwell Beauties and, as far as previous records go, rarer even than Great Knot...
Back to birds, and a good showing of sandpipers this week: the adult Spotted Sandpiper in Clyde settled down at Baron's Haugh until 13th; while in Ireland a White-rumped Sandpiper was at Tacumshin (Co.Wexford) on 9th-11th, sharing the site with a Pectoral Sandpiper on 11th. Other Pectoral Sandpiper sightings came from St. Peter's Pool (Orkney mainland) again on 9th, and from Norfolk at Cley on 9th-15th and Hickling Broad on 11th.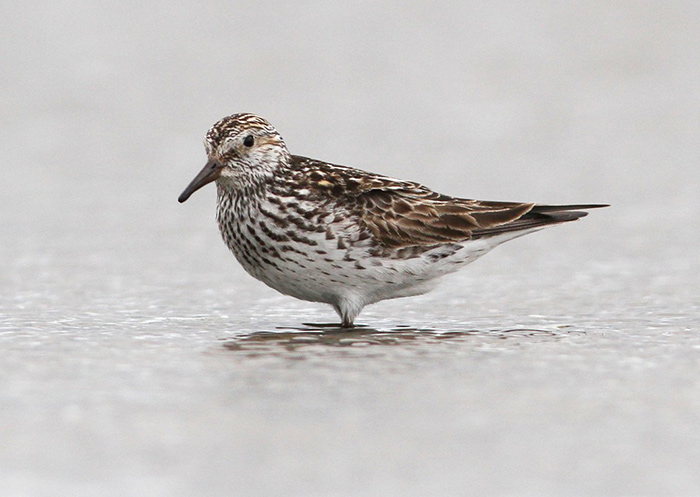 Lincolnshire laid claim to a fine adult Lesser Yellowlegs on 11th-15th.
Further north, in Northumberland a Temminck's Stint stayed faithful to Low Newton-by-the-Sea from 11th-14th.
Good news from West Sussex where the family of Black-winged Stilts stopped being quite so secretive and coy, and birders were able to confirm this week that all three chicks were still alive and kicking and being attended to by their parents at Bracklesham Bay RSPB until 13th at least.
Back up in Orkney, the Grey Phalarope remained in residence on North Ronaldsay's Gretchen Loch on 11th still.
And finally, after being predicted in these hallowed columns for the past fortnight, a possible Pacific Golden Plover was reported flying north past Gorleston (Norfolk) in the evening of 10th...
Winter's about as far away now as it's possible to be, and a mere three white-winged gulls remained on offer to remind us of the largesse the colder months can afford. Mind you, when one of those is a Ross's Gull, who's complaining? The first-summer remained present in Devon at Bowling Green Marsh until 15th.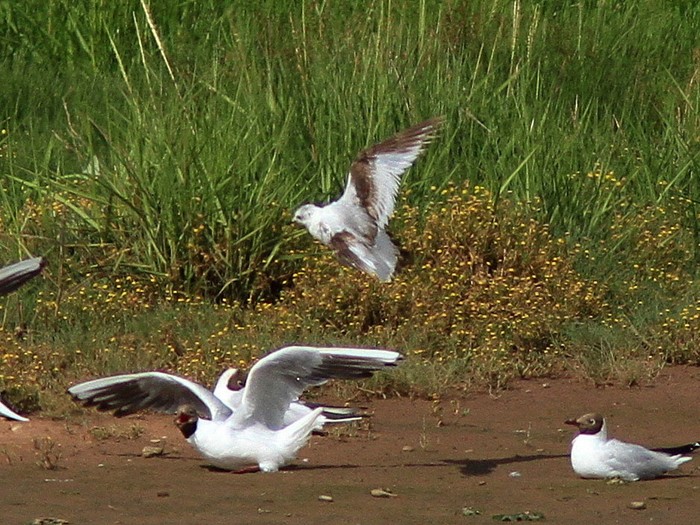 More common fare came in the form of an Iceland Gull up in Shetland on Fair Isle on 11th, and a Glaucous Gull in Ireland at Cape Clear (Co.Cork) on 13th.
Ireland also weighed in with the first-summer Laughing Gull again at Ballycotton in the early evening of 15th.
More exotica came from Essex in the form of a cracking adult White-winged Black Tern at Abberton Reservoir from 11th-14th., with another in Cleveland at Saltholme RSPB on 12th.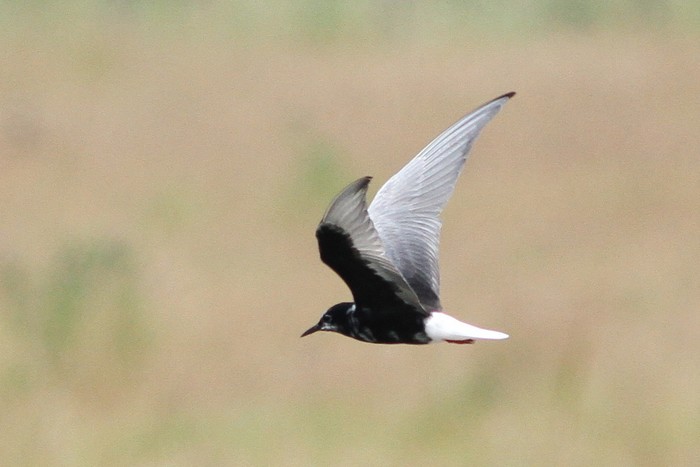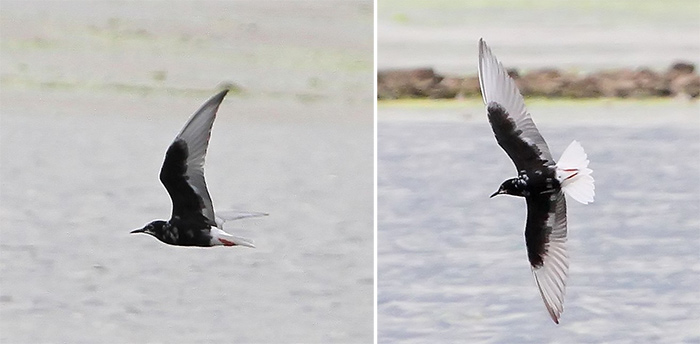 Topping the rare raptor news was a female Red-footed Falcon seen in Norfolk at Hickling Broad on 12th. This would have been displaced for top spot had the possible pale morph Booted Eagle seen over Bideford (Devon) been confirmed. Mind you, even if it had been... y'know, that whole Booted Eagle and records committee thing... it'd have been far from plain-sailing. Probably for the best that this one got away.
A couple of Black Kite records came in this week, a bird over Ventnor (Isle of Wight) on 10th, and a probable reported over Slough town centre (Berskhire) on 13th.
Once again, a handful of Honey Buzzard sightings, kicking off in Norfolk on 9th at Watton, with one also reported between Horning and Wroxham that day. One was over Whitwell (Derbyshire) on 10th, and South Yorkshire laid claim to another at Potteric Carr on 11th. On 12th, reports came from Hickling and Felmingham (Norfolk), and Kilnsea (East Yorkshire).

Not a lot to see here in the passerine corner this week, typically for the time of year. No point in your making a fresh mug of tea and settling in for the long haul – this won't take long...
Warbler news was restricted to Fair Isle, where a Marsh Warbler was still there on 11th.
The male Red-backed Shrike remained in Norfolk at Winterton Dunes all week long, being still present there on 15th. A female was reported from Surrey's Thursley Common on 14th, and was still present though elusive on 15th.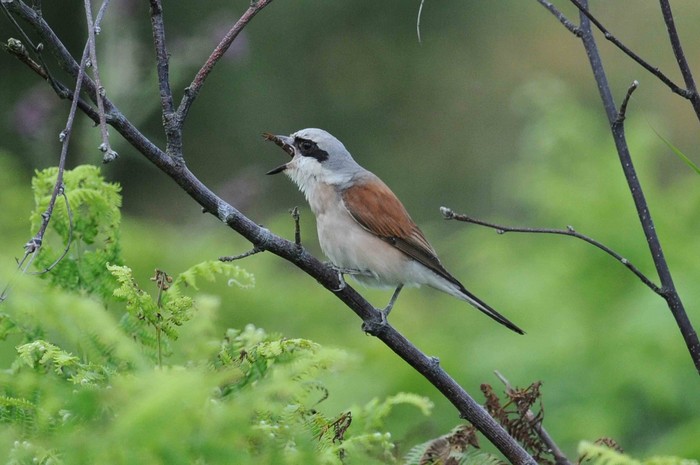 A Hoopoe was seen briefly in a garden in Chandler's Ford (Hampshire) on 11th.
Further colourful fare came in the form of Bee-eaters with one in Aberdeen (Aberdeenshire) on 9th, and one heard flying north over Winterton Gap (Norfolk) on 10th.
The final pickings of this week's notable passerines came in the diminutive form of a Serin, with one noted in East Sussex at Rye Harbour on 12th.
Last week Andy scored a fine predictive hat-trick with Great Knot, a trapped Swinhoe's Petrel and a relocated Black-winged Pratincole. As far as this predicting game goes, I feel a bit like the Brazilian team probably did after their humiliation at the hands (or rather, the feet) of the Germans last week!
And as with last week, it's firmly primetime now for seabirds and shorebirds. A classic midsummer Caspian Tern is a good bet, as are more Wilson's Petrels should anyone put to sea in the south-west.
Surely this week, for the third time of asking, we'll get a confirmed Pacific Golden Plover? Statistically more likely than the latter are more White-rumped Sandpipers but, aiming higher, what about a fine Red-necked Stint or a sand plover of some description... a Greater Sand Plover at Falsterbo in Sweden on 14th perhaps providing a clue as to what you might hope for on an estuary near you.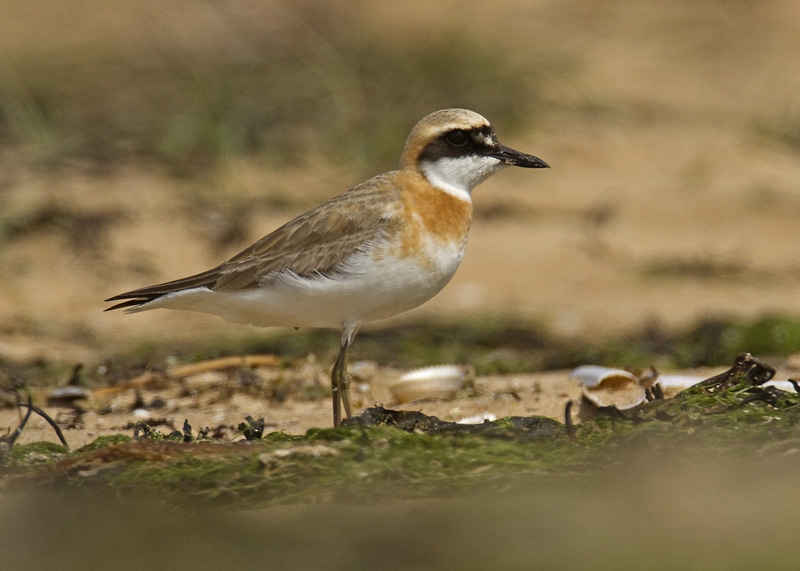 Jon Dunn
16 July 2014


Many thanks to all our contributors for their photos, videos and sound recordings.
Will Soar, Joshua Burch, James McCallum, Nige Lound, David Carr, David Parnaby and Fair Isle Bird Observatory, Glen Tepke, Dennis Morrison, Bruce Kerr, Mike Taylor, Joe Pender, Stuart White, Robert Hart, Chris Bond, James Gibbs, Simon Spavin, Penny Clarke, Stuart Gillies, Jason Coppock, David Carr, Dave Fairhurst, Gus Guthrie, Killian Mullarney, Paul Kelly, Cliff Woodhead, Rob Stonehouse, Sylvia Brennan, Nick Appleton, Marcus Conway.