Weekly round-up: 02 - 08 July 2014
The week at a glance
Black-browed Albatross passes Dorset
Short-toed Eagle again in Hampshire
Ross's Gull remains in Devon
Bridled Tern still in Northumberland
Black-winged Pratincole reappears in County Durham and Northumberland
And as we go to press news from Fair Isle in the early hours of 9th (so just outside the round-up period) of a Swinhoe's Petrel, more on that next week
A large high pressure to the south of Britain brought light variable winds and high temperatures at the beginning of the week until an Icelandic low and its long trailing fronts finally broke through on 4th and 5th, bringing westerlies, some significant rainfall and a rapid drop in temperature. Southeast England recorded 29 degrees in the strong, hot southwesterlies ahead of the fronts but within a day these areas were struggling to get anywhere near 20 degrees.
As might be expected for early July, however, the week brought relatively few new bird excitements. For most, it was a case of 'as you were', with the country's headline summering rarities still in situ but little else new.
Black-browed Albatross, Dorset

There was one exception to this sleepy picture, however, as an early morning scan of the sea off Portland, Dorset on 5th produced the doubtless surprising sight of an eastbound Black-browed Albatross . And, as ever these days, there were photos too, albeit of the 'old school' record shot variety. Around 90 minutes after passing Portland, it was seen from a boat off Durlston Head, Swanage but sites further east were to be denied a positive encounter with the great bird. This is the second Black-browed Albatross for Dorset, the first also being on 4th February 1980, also off Durlston Head.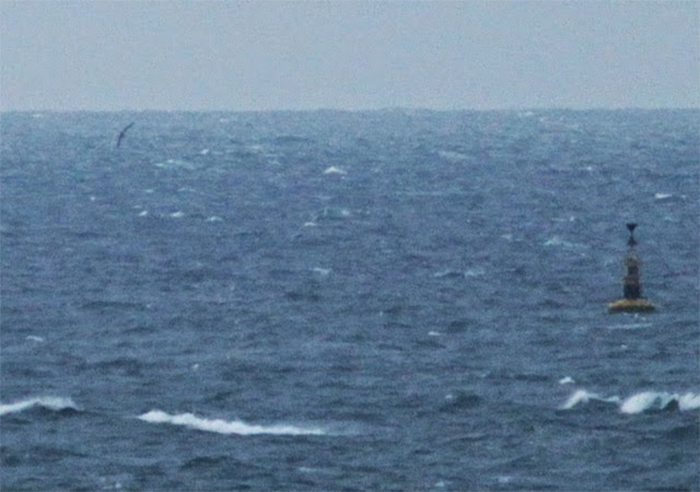 A wandering Black-browed Albatross (no pun intended) seems to be a regular feature of northwest European waters these days and the obvious suggestion is to link this bird to the recent crowd-pleaser at Heligoland, present on and off from 28th May to 13th June. It remains to be seen whether it will return there or whether, this late in the season, the attraction of a Gannet colony has waned. In the meantime, it is clearly a valid seawatching target anywhere in the Channel or southern North Sea at least.
Short-toed Eagle, Hampshire
Also on the south coast, the summer's main attraction – the magnificent Short-toed Eagle – remained, though now back in Hampshire where it was in the Beaulieu area of the New Forest again until the late morning of 2nd when it flew off north. It then disappeared until 5th when it reappeared a couple of times during the middle part of the day. Since then, however, the trail has gone cold again though logic suggests that it is still at large in the country somewhere. Surely it will provide another quality 'patch tick' for someone sometime soon.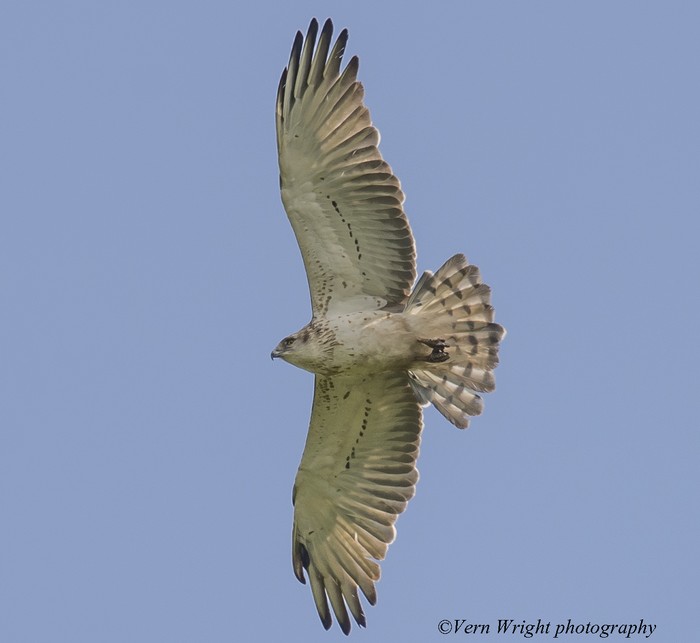 Ross's Gull, Devon
Meanwhile, just down the road in Dorset, the other long-stayer of the summer – the first-summer Ross's Gull – was still around Bowling Green Marsh, Topsham and nearby sites. This bird has now been there since 25th May (over six weeks) but it still has a little way to go to beat the stay of the 1974 Stanpit bird which was present from 16th June to 20th August.
Bridled Tern, Northumberland
The action wasn't all on the south coast, however. 'Up north', the summering Bridled Tern was still being seen on Inner Farne, Northumberland (albeit typically erratically) until 4th but it disappeared on 5th only to reappear on 6th, disappear again on 7th and then reappear once more on 8th. It has yet to be discovered on its trips away from the Farnes (and it may well be far out to sea) but it is clearly worth looking out for anywhere in north-east England or south-east Scotland. Last year this bird lingered until 19th August so it clearly has the potential to be around for a while yet. Once it finally goes missing from the Farnes, however, it will become another seawatching target though, judging by its movements this year and last, it prefers the cooler, clearer waters and rocky coasts of the northern North Sea to the muddy shallows and sandy beaches of East Anglia.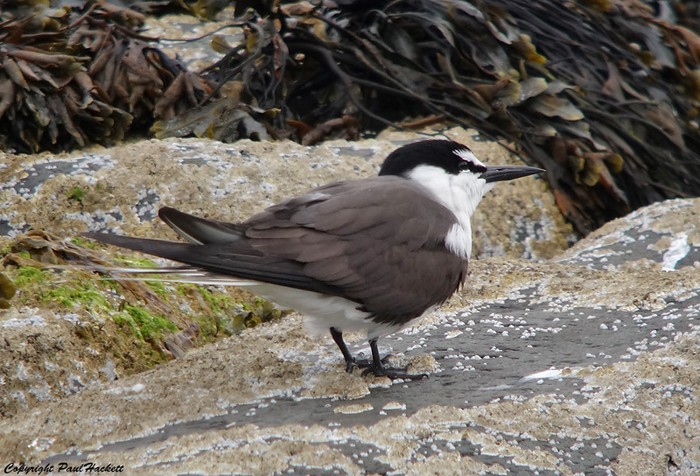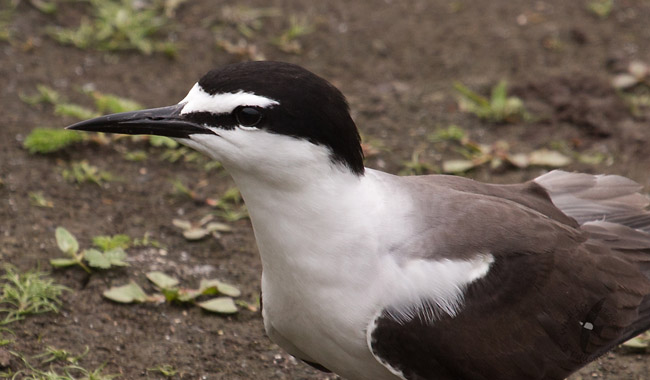 Black-winged Pratincole, Co.Durham and Northumberland
Not far away, what is no doubt last month's Black-winged Pratincole resurfaced amidst mid-summer Lapwings and Starlings at Hurworth Burn Reservoir, Durham on 5th – a stunning new bird for the county. It remained here, showing on and off but providing some good views before, perhaps predictably, disappearing again after an early morning showing next day, only to then pop up briefly at Holywell Pond, Northumberland that evening. It was still at Holywell Pond till mid-morning on 7th, only to fly off once more! This bird has always been somewhat erratic, appearing first (but only briefly) at Hauxley, Northumberland on 12th June and then for little more than half an hour at Saltholme, Cleveland next day. Pratincoles are notorious for being mobile and elusive but this one is clearly taking it to extremes. Where will it appear next?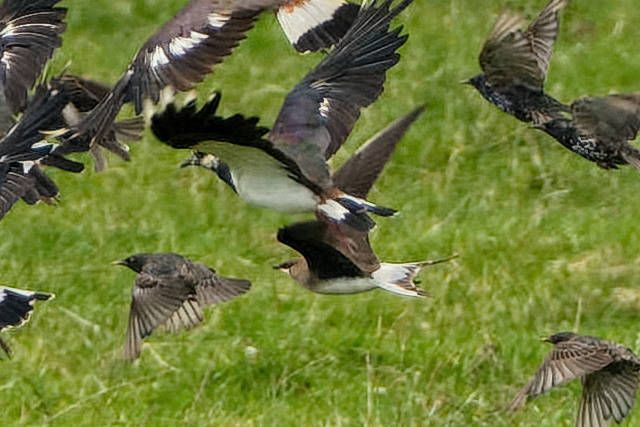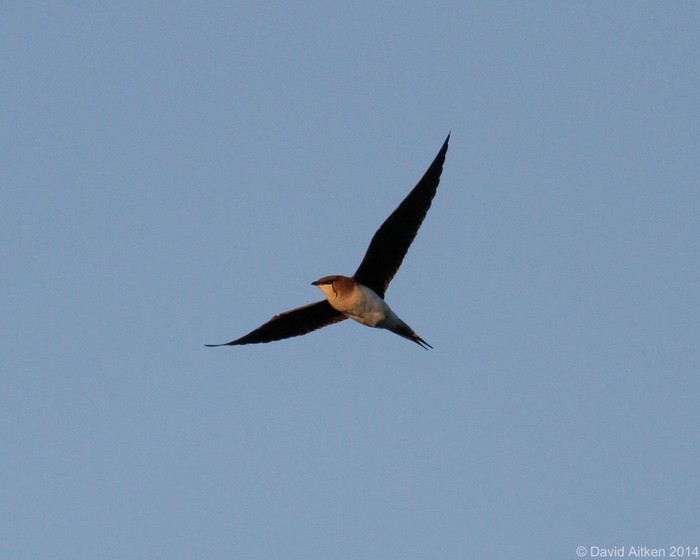 Apart from the albatross excitement, there was little stirring on the seabird front this week though history tells us that better seawatching times are just around the corner. The pick of the bunch in a lean week were a Pomarine Skua off Saltcoats, Ayrshire on 3rd, a Long-tailed Skua off Ardvule, South Uist, Western Isles on 4th, a 'Blue Fulmar' off Flamborough, Yorkshire on 2nd, a Cory's Shearwater off Galley Head, Cork on 4th and a tiny scatter of Balearic Shearwaters – a single off Gwennap Head, Cornwall on 3rd and Cape Cornwall on 5th and twos off Portland, Dorset on 3rd and 7th and a single on 8th (making this the seabird capital of the week) and Milford-on-Sea, Hampshire on 5th.
Glossy Ibises put in a good showing for mid-summer. This is not traditionally the best time for them but their continued presence hints at further attempts to establish themselves in this country. Records were widespread too, coming from sites as scattered as Lowestoft, Suffolk, Fairburn Ings, Yorkshire, Frampton Lincolnshire, March Farmers, Cambridgeshire, Dungeness, Kent, Stanpit Marsh, Dorset, Milnthorpe/Grange-over-Sands, Cumbria, Lough Funshinagh, Roscommon, Ballycotton, Cork and Loch Leven, Perth and Kinross.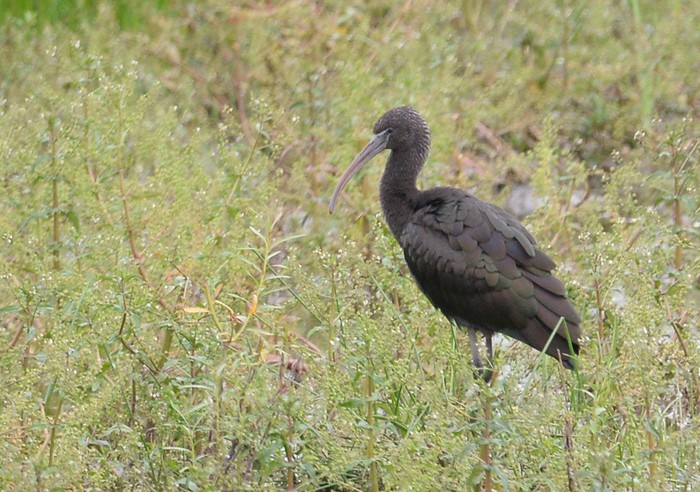 Great White Egrets were also well distributed, but more concentrated in the south, reports coming from Selsey, West Sussex, Exmouth/Starcross, Devon, Long Eaton Gravel Pits and Carsington Water, Derbyshire, Kenfig, Glamorgan, Ouse Washes, Cambridgeshire, Meare/Ashcott, Somerset, Northward Hill, Kent and Rushy Common and Farmoor Reservoir, Oxfordshire.
Other heron highlights were three Night Herons between Meare and Ashcott, Somerset on 3rd (with two there again on 8th) and a single in Cheltenham, Gloucestershire on 6th to 8th. In Ireland, a Cattle Egret was still at Hillsborough, Down on 6th.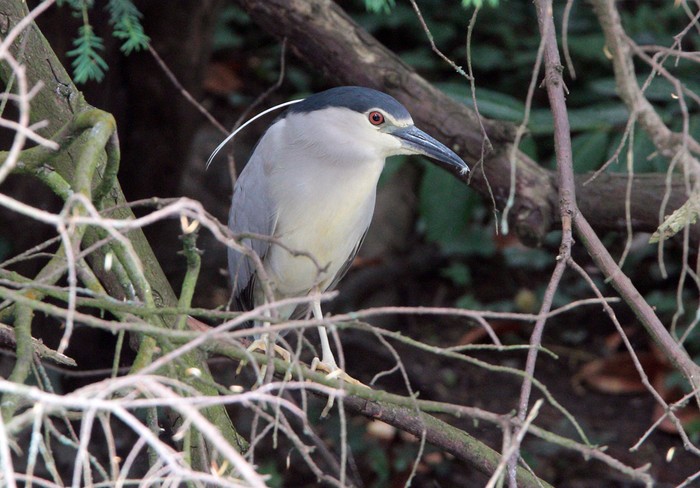 The other obvious long-legged bird was of course Spoonbill , with up to 30 forming a post-breeding gathering at Cley, Norfolk. Around twenty others were reported, mostly in the south and south-east but outliers were four at Druridge Pools, Northumberland and two at Findhorn, Moray whilst one was at Dundrum/Quoile Pondage, Down.
A Corncrake singing at Flamborough, Yorkshire on 2nd and 3rd was the only notable crake of the week.
Things were also a bit subdued in the ducks department, with just an adult drake Lesser Scaup at Blagdon, Somerset to at least 6th and a brief eclipse drake Blue-winged Teal at Lound, Nottinghamshire on 2nd.
As with seabirds, we are now on the cusp of better things but this week there was only the merest hint of what is still to come. The best discovery by far was a summer plumage adult Spotted Sandpiper just east of Baron's Haugh RSPB at Easterbraes, near Motherwell, Clyde on 6th. Elsewhere, single Pectoral Sandpipers were at Haroldwick, Unst to 6th, Cley, Norfolk on 3rd to 7th and Deerness, Orkney on 7th with a Temminck's Stint at Derwent Reservoir, Northumberland on 2nd and 3rd and, a good bird for Ireland, one at Sandymount Strand, Dublin on 5th.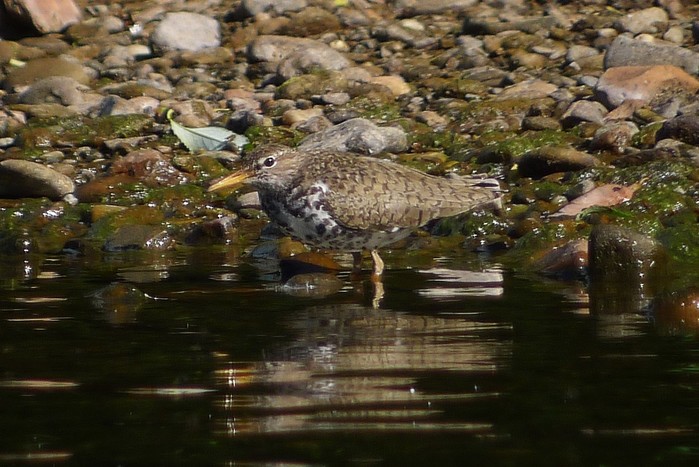 Amongst the 'odds and sods' were the breeding pair of Black-winged Stilts still with a chick at Medmerry RSPB, Bracklesham Bay, Sussex and a summer-plumaged Grey Phalarope on North Ronaldsay, Orkney to at least 5th.
Apart from the Devon Ross's Gull, the only rare or scarce gulls anywhere all week were a first-summer Laughing Gull at Ballycotton, Cork on 3rd and 4th and, nearby, a Glaucous Gull at Cape Clear on 6th.
Apart from the presumed escaped adult Black Kite around Wrentham, Suffolk all week, Honey Buzzards over Badshot Lea, Surrey on 3rd, Titchwell, Norfolk and Foula, Shetland on 6th and St. Neots, Cambridgeshire on 7th were the only scarce raptors noted.
As expected, the mid-summer passerine interest was limited. Top billing goes to the Lesser Grey Shrike still on Unst, Shetland to at least 7th but scarcities included the Rose-coloured Starling at Burnley, Lancashire to 5th, two Marsh Warblers still on Fair Isle, Shetland, two Blue-headed Wagtails at Slimbridge, Gloucestershire, a Red-backed Shrike at Beaulieu Road, Hampshire and a Hoopoe at Wareham, Dorset, both on 5th, and a Serin over Beachy Head, Sussex on 7th.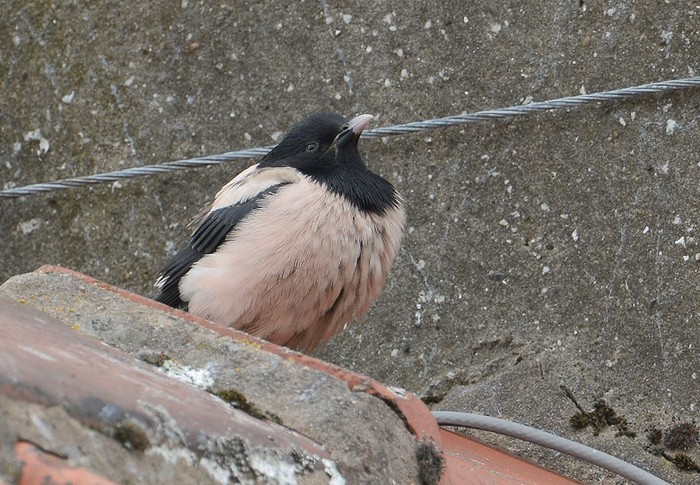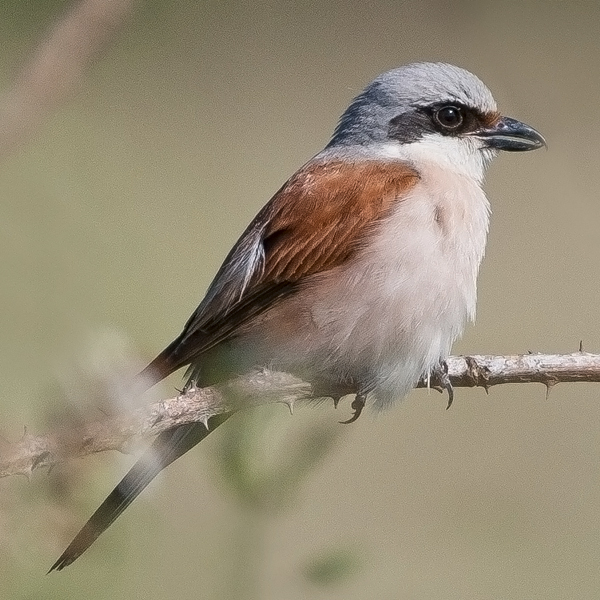 Looking ahead, a key target for mid-July should be seabirds but, according to the weather forecast, there seems little potential for a push of birds from the Atlantic though a local displacement in the southern North Sea looks possible at the beginning of the next RBA reporting week. Whatever the weather, however, Wilson's Petrels should soon be reported in the Southwest and there is of course still time for someone to trap a Swinhoe's Petrel….
The other midsummer target is obviously waders, and with two Pacific Golden Plovers in Norway and one in Finland this week, this is the overwhelmingly obvious prediction, though some may prefer to be a little greedier and ask for a Sharp-tailed Sandpiper or a Great Knot instead. In the absence of new waders, however, there is still plenty of scope for relocating the Short-toed Eagle or the Black-winged Pratincole (or even the Black-browed Albatross?).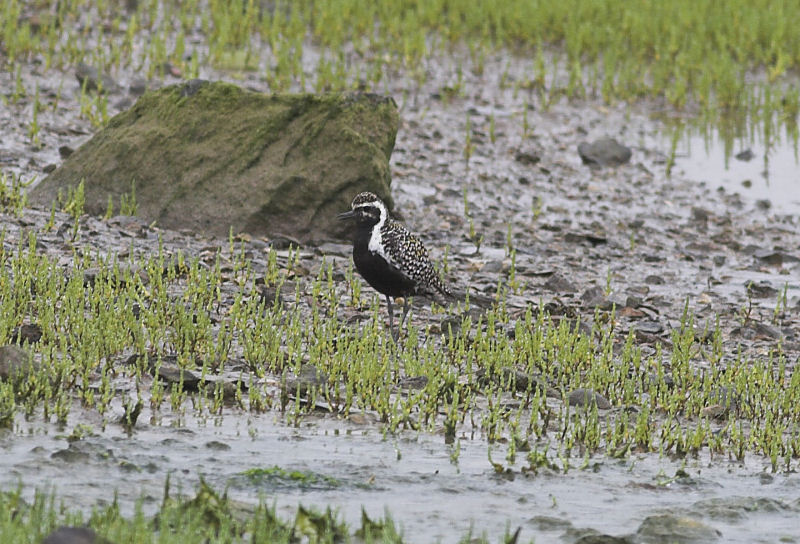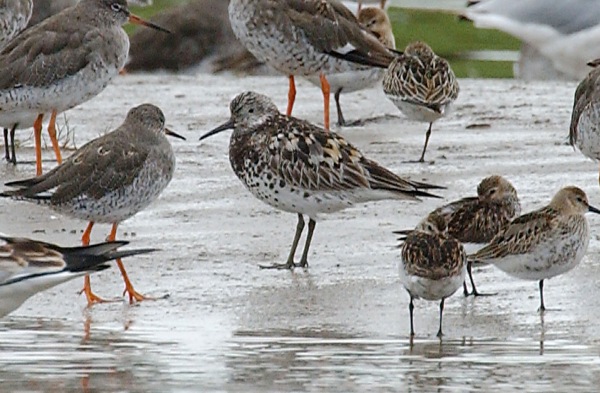 Andy Stoddart
09 July 2014


Hen Harriers need YOUR help
Author, naturalist and environmental commentator Mark Avery has recently launched an e-petition to ban driven grouse shooting in order to protect Hen Harriers. In just the first four weeks it has over 5,500 signatures.!
If you haven't already done so, please take a few minutes to read Mark's compelling case to ban driven grouse shooting and sign the e-petition
Mark, in conjunction with the recently established group Birders Against Wildlife Crime (BAWC), are also organising a day of peaceful protest against the ongoing persecution of this enigmatic raptor. Hen Harrier Day will take place on Aug 10th, just two days before the start of the grouse shooting season, at a number of sites across northern England. Chris Packham has just this week confirmed that he will be attending the Derbyshire protest, and Rare Bird Alert will be there too.
If you want to see an end to the persecution of Hen Harriers on British uplands then please come along and show your support. Full details of Hen Harrier Day can be found on Mark's website and the BAWC website
Thanks for your support and we hope to see lots of you there.
Many thanks to this week's contributors for their photos, videos and sound recordings.
Martin Cade, Frank Schultz, Vern Wright, Paul Hackett, Carl Chapman, Frank Golding, David Aitken, Steve Furber, Edward Wiper, Phil Lowe, Allan Chard, Craig Shaw, Davie Abraham, Mike Pennington, Logan Johnson, Rael Butcher, Geoff Atherton, Mike Malpass, Robert Wilson, Monty Curtis,
Contributors websites
If you have contributed to our round-up and would like your banner here please send us one (700 x 130 pixels) and your website address and we will be delighted to include it.