Weekly round-up: 21 - 27 May 2014 - sponsored by Oriole Birding
The week at a glance
Brief adult Slender-billed Gull drops in to the Norfolk coast
Fair Isle's fourth monster rare of the spring appears ~ c'mon down Calandra Lark!
…and the male Caspian Stonechat sticks it out for a while longer too…
Pale phase Booted Eagle reported over a single observer on the Kent coast
The Garden of England lands a singing male Baillon's Crake as well
…and a male Collared Flycatcher in Argyll rounds off a hectic week
A frenetic week this week as May hurtled towards a typically frantic climax ~ a seven day period awash with some great birds, some controversial birds and some "fall" birds too.
The meteorological effect was clear for all to see ~ the weather was shaping up to drop a great bird on Shetland sometime around Thursday ~ and right on cue, Fair Isle did the business once again. By the end of the week, other parts of the east coast had a chance to play and Norfolk stole the show with a highly desired species for the Nouveau Lister.
After several days of potent southerlies, blue skies and warm wafts from across the English Channel, the weather systems broke down across almost the whole country as the Bank Holiday weekend ended ~ sunshine replaced by leaden skies and, for the Norfolk coast at least, rain. All day long. And a cool, brisk Nor'East'er too. Conditions which ought to have yielded rather more than they did.
Lots to go at then, so we'll open up in style with an all-too-brief, cute-as-you-like seagull…

Slender-billed Gull - Norfolk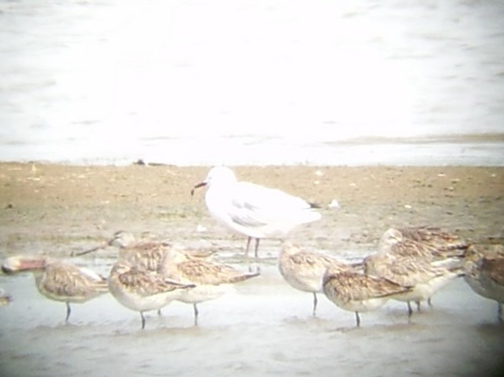 There are some really great things that you can do in 36 minutes.
You can watch an episode and a half of "Father Ted" or maybe the new episodes of "The Fast Show". You can listen to The Beatles best record, "Revolver", Creedence Clearwater Revival's "Willy & The Poor Boys" or The Ramones eponymous first record. You can even boil 8 eggs, one by one, with time to spare and snaffle the buttered soldiers to go with it, just for good measure.
You can also be lucky enough to be on site at Titchwell RSPB reserve perched along the north Norfolk coast during the afternoon of 26th and be a witness to the first Slender-billed Gull in Britain for 14 years too.
The initial news from source was a little ponderous as it was relayed to the hordes but after a quick burst of negative news, things livened up a few minutes later when the bird was officially listed as a) real and b) still present.
Everything seemed to be going to plan ~ the bird though mobile was still present and Titchwell is a reserve that has a habit of hanging on to its birds for a while. However…
…with under 40 minutes on the clock, the bird was up and away on its silver dream machine, heading east over the bank towards Brancaster and instantly becoming the fifth individual for Norfolk, following on from Cley's famous pairs of May 1987 and May 2000.
Slender-billed Gull has become something of a much-required mega during the past 14 years ~ not that they were every common, far from it, but there was a 12 month period between May 1999 and the end of May 2000 when it felt as though we really were going to be on for a bunch of them ~ that particular time frame offered up not only the one-day pair on Cley's Arnold's Marsh (on May 5th 2000) but also two separate singles in Kent ~ at Grove Ferry and then Monks Wall from May 5th-8th 1999 and, the last one until this week, at Dungeness on May 30th-31st 2000 at Dungeness.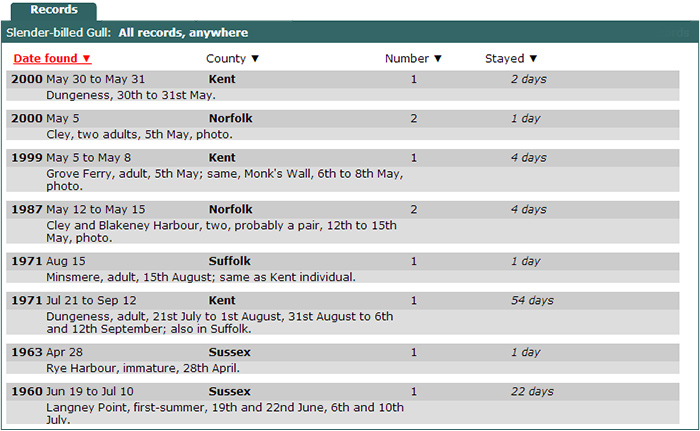 Earlier records date from the mass-twitched pair at Cley and Blakeney across four days in the middle of May 1987, with a single tracked from Kent to Suffolk in the summer of 1971 and long-ago singles in Sussex in April 1963 and, the first for Britain, an occasionally seen first-summer at Langney Point in June and July 1960.
With records this week from both the Netherlands and Denmark, there's every reason to think that we may well get another one before too long. The east or south coasts remain clear favourites for the next one in 2014 ~ Spurn, Cley, Minsmere or Dungeness. Where will it be I wonder?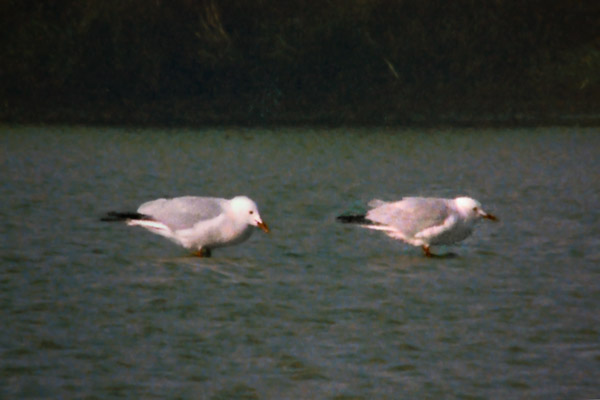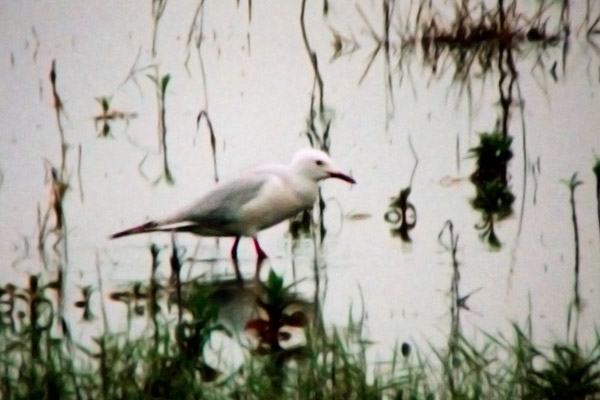 Calandra Lark - Fair Isle
As the new review period began, many folk were still left marvelling of the birding daring-do of some rather intrepid and remarkably perceptive Irishmen but thoughts had to be focussed on the week ahead.
Surely as the high pressure that brought warm, humid air to many parts of the country the previous week broke down, there would be a field of opportunity for someone, somewhere to land one of the hoped for (predicted) birds of recent weeks ~ someone, somewhere was going to pluck a quality late May rare out of the bag.
And sure enough, it didn't take long ~ by the time the clocks had chimed out for midday on 22nd, two classic for-the-time-of-year birds had been found ~ one on the mainland (more on that in a mo) and, in utterly un-shocking news, one pitched up on …. (drum roll please…) Fair Isle.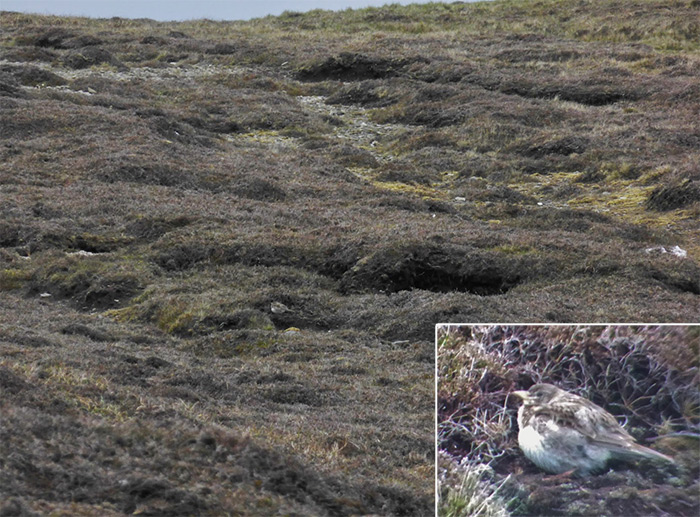 Calandra Lark, like the species that follows, was last recorded in 2012 but remains a fiendishly tricky thing to catch up with. This week's bird, found near the mast at the island's north end, will become the 18th British record and Shetland is now romping away from the chasing pack in the numbers game ~ this makes it half a dozen for the island group and the fifth for Fair Isle itself.
Fair Isle's first Calandra was discovered in April 1978 and there was a 21 year gap until the next one ~ a two-day found on May 16th 1999. Less than a year later came the third, a one-day wonder on May 13th and the most recent individual was found on April 20th 2008, and stayed for three days.
Twitching Calandra Larks is a tough game to play ~ the four most recent records have been either tricky, one day birds that were barely seen after the first sighting (the Sandwich Bay bird of May 5th 2012 and the Gibraltar Point bird of May 11th 2011 fitting nicely into that category) while that three-dayer mentioned above on Fair Isle and another on Unst (on May 12th 2007) were never going to be easy.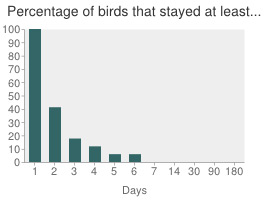 You have to go back to the hugely enjoyable bird on the Isle of May in May 2006 for the most recent occasion for listers to list this bulky boyo (an unprecedented six day stay). Options prior to that were thin on the ground too ~ one on the Isle of Man in 1997 was a draw for some, while a handful chanced their arm at the two-day bird on St. Agnes in 1996. Before that, the only chance was the famous airfield bird on St. Mary's, just after the much-twitched male Pine Bunting, in April 1985.
April scores six to May's nine Calandra Larks, with solitary singles in September 1994 on St. Kilda and October 2004 at Spurn. The spring window stretches from April 2nd (that was the date of our first, found at Portland in 1961) to May 22nd (the date for this week's bird) and with nine birds found since 2000, the signs are encouraging that we're on for more, not less of these huge (literally!) Melanocoryphas.
…(and if ever anywhere was on for the next way overdue Bimaculated Lark, you'd be sticking all your hard-earneds on Shetland, most likely Fair Isle or Unst, within the next three weeks).
Caspian Stonechat - Fair Isle
Having collected the award for "Stunning Rarity in A Supporting Role" for its performance alongside both the Bunting with a Z in it and the rather easier to spell Hermit Thrush, the startling male Caspian Stonechat added a third award in almost as many weeks as it continued its spring sojourn on Fair Isle until 27th (31 days and counting) offering up fraternal vagrancy greetings to the lonely, lost-looking Calandra in the process.
Good work sir.
Very good work indeed.
Baillon's Crake - Kent
Up before the lark and disturbing the relative tranquillity of a rather tame feeling Thursday morning was the entertaining news of the discovery of a singing male Baillon's Crake on the West Flood of Kent's Oare Marshes reserve.
While the pulling power and allure of this oft super-secretive species has been lessened somewhat, thanks partly to the singing male on Anglesey, at the Malltraeth RSPB reserve exactly two years to the day from this one (May 22nd 2o12) and, primarily, due to the showy juvenile Baillon's later the same year at London's Rainham Marshes, nothing should detract from this outstanding find.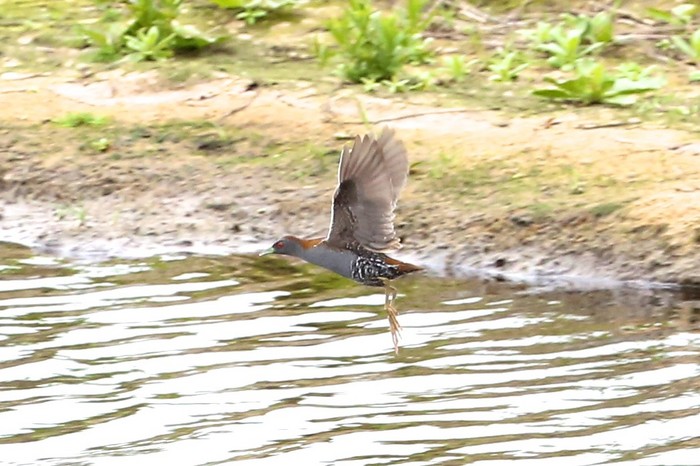 This week's new arrival becomes the seventh record for Kent ~ three of them dating back to the 19th Century (two in 1850 and one in 1870) while others followed in 1943 (a male shot at Deal in May 1943) and, in the modern day, the well twitched songster at Grove Ferry in June and July 1999 along with Kent's last, which was also found at Oare Marshes, present there for 11 days across the end of June and the start of July.
Overall, the number of Baillon's Crake records totals just under 90 birds now, but many of those are old-time acceptances. As has been discussed here on these pagers before, recent twitchable birds have been few and far between ~ most people's first chance came with the insanely tame male in Mowbray Park, Sunderland in May 1989 and despite a dozen following in the intervening 25 years, very few have made themselves available.
2012 was, of course, something of a sensation where this particular species was concerned. It began with the superb adult on the Great Saltee off the coast of Wexford in late March, with the Welsh bird following along a couple of months later.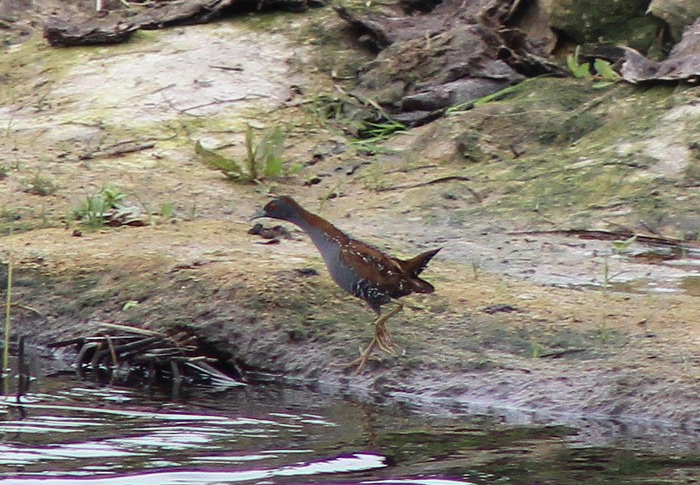 What happened then was, when it became known about later that year, astounding ~ at least six singing males had been found (during Spotted Crake surveys) by RSPB bods ~ four of them at Malltraeth, between May 22nd and July 14th, with perhaps as many as six there in all. Single singing male Baillon's were also discovered at the Nene Washes RSPB in Cambridgeshire in early June and at the Ynys-hir RSPB reserve in Ceredigion at the end of the same month.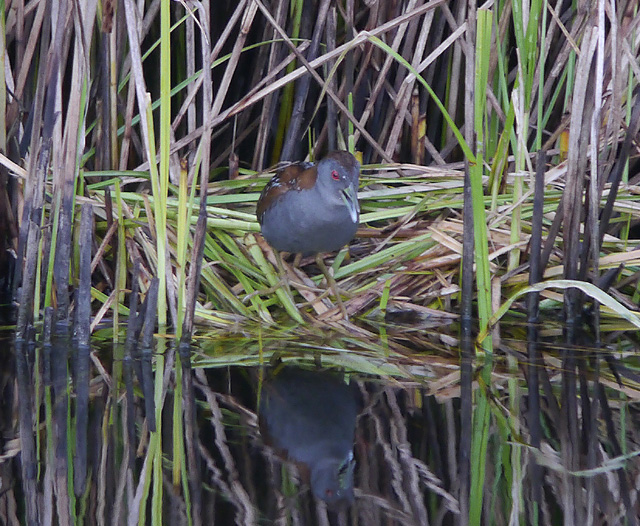 To round it all off, the showy and ever-so-popular juvenile at Rainham, which fuelled all sorts of debate as to just how far it had travelled.
…and now we have another ~ a species that is, along with Great Bustard, the puerile schoolboy's choice of "amusing" singers…offering up raspberry-blowing, whoopee cushion, pooping and parping noises a-go-go ~ sounds that will always ensure an elicit, ill-placed giggle ~ aural delights that a certain Mr J. F. Pants would be proud of for sure.
Booted Eagle - Kent
…here we go again….
Yes indeed. Ladies & Gentlemen roll up, roll up for another instalment of the ongoing saga of British (and Irish of course) Booted Eagle ~ with the 2014 soap opera opening up courtesy of a pale phase bird noted heading across Worth Marsh, Sandwich (Kent) around lunchtime on 25th.
Everyone knows just what a palava and just what a right-old rigmarole we go through every single time this species rears its head across the Channel. The inevitable questions ("will it be accepted?", "is it one?", "what are the chances of it being there when I'm there…") and allsorts of other familiar carry-on will have been all over the online forums quicker than you can say "BOURC Says No".
This remember, dear reader, is a committee who don't like "giving" you birds.
However, if suitable evidence appears for this week's contender to be allowed to play with the big boys in Category A ~ the Booted Eagle was reported passing over in the company of two Honey Buzzards, the winds were a nice helpful brisk southerly, we've had plenty of "southern" rarities and vagrants in the past few days ~ then maybe those within the mysterious darkened ranks of the Keepers of the List will have to review it with due diligence and perhaps we'll see some elevation through the ranks.
The last decade or so is littered with reports of the species, strewn across the RBA pages like plastic pint pots after the headliners at Glasto have trouped away, and it is interesting to recount another record of Booted Eagle, another pale phase for that matter, which was reported from Pegwell Bay and Sandwich back in December 2002. That bird didn't make the grade…
Elsewhere in Kent, a pale morph was reported over Grove Ferry in September 2007. That bird didn't make the grade. A dark morph circled Dungeness for 10 minutes (relocating to Lydd) in September 2009. That bird didn't make the grade.
Elsewhere around the UK, Booted Eagles reported in Suffolk and Hampshire (in June 2010) didn't make the grade. The presumed intermediate seen in Norfolk last July won't make the grade either.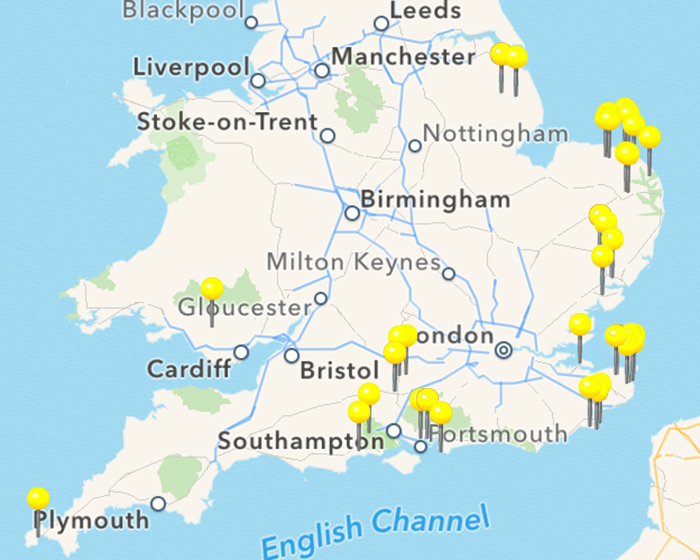 …and, those four words were (we know) also applied to our only definite Booted Eagle to date ~ the pale bird that pin-balled its way from Ireland ~ south and north ~ and (mainly) assorted bits of the southwest and Westcountry of England (often entirely coastal as it struggled to find a way out) between March 1999 and June 2000 ~ starting off alongside the Rogerstown Estuary in Dublin and being last seen over Orkney's North Ronaldsay.
A three-way committee decision ~ the BOURC, NIBARC and the IRBC ~ ruled against the bird's status as valid for Category A and it may be worth revisiting their five point outline as to just why this bird should not be accepted as a Category A species.
i) the state of the plumage described in most of the records, with damage to wing and tail feathers, raised questions about the origin of the bird(s). Expert opinion was sought from Dick Forsman who stated that the plumage was abnormally abraded, particularly for a bird in its first spring, when such birds are usually in good condition;
ii) the arrival date in Ireland, 5 March, the first of the multiple records, was a month earlier than any other extralimital European record. In addition, the first few spring migrants at Gibraltar appear there only in early March with the main arrival being much later;
iii) its arrival in Ireland would have involved a long sea crossing and this species typically undertakes long detours during migration to avoid making long sea crossings;
iv) the individual bird involved in the majority of records (identified through feather damage) stayed in Britain and Ireland for more than one year, which contrasts with the short stays of most other vagrant birds of prey. In addition, the vast majority of European Booted Eagles spend the winter in sub-Saharan Africa; and
v) the species is rare, but not unknown, in captivity, although there is no official register of captive birds in Britain. Information received from the RSPB Investigations Department included details of a pale morph Booted Eagle (which they were previously unaware of) in an aviary in Wales in the course of their work, and reports were received of captive birds in a collection in Essex. There was also a description received of a possible dark morph bird with jesses in Kent.
What will become of it all? Nothing at all I suspect ~ and the glut of records from Norfolk the following day took many skywatchers up frustrating blind alleys throughout the day, as records veered across the east of the county like a drunk-driver on the A47. Perhaps fortunately for frustrated would-be eagle watchers, the SBG news stopped it all, point blank. Dead in its tracks. No more was heard as the bird most certainly wasn't the word…
Anyway.
…now for something completely different…..
Collared Flycatcher - Argyll
May began with a male Collared Flycatcher already in residence in the Borders and the final week of the month popped in a late second male found during the late afternoon of 27th at Carnan Mor, Tiree (Argyll & Bute).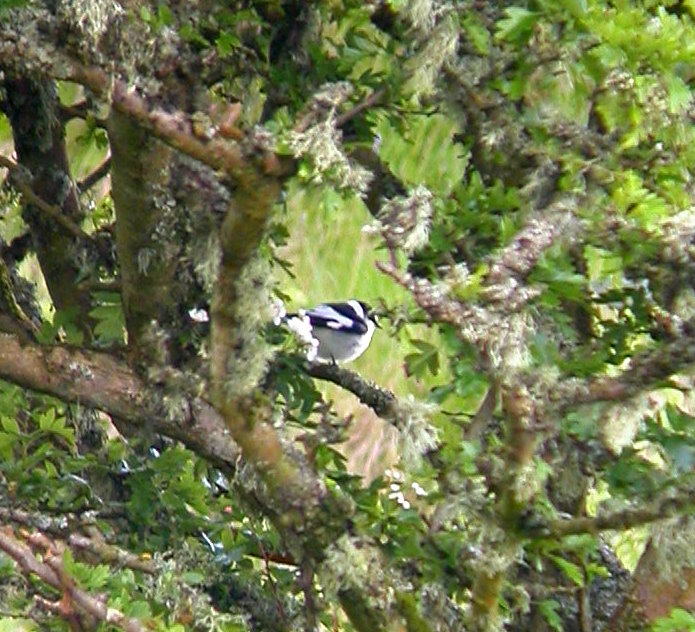 A fabulous bird, as they invariably are, it becomes the first record for the county and is the 43rd (give or take) Collared Flycatcher for Britain (the Irish securing their first a couple of years ago, on May 29th on Tory Island).
Of the 44 birds in all, a whopping 28 have been found in May, so there's little doubt that anyone wanting to give it a whirl and try and find one of these mighty fine Ficedulas should keep this month as the month to do their bit.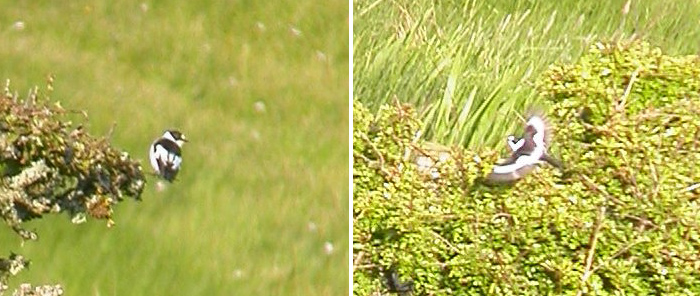 The first White-billed Diver for fortnight was noted heading past Lossiemouth (Moray) on 25th with one seen later the same day (it couldn't be the same bird could it?) in Dunnet Bay (Highland).
Long-tailed Skuas began with a promising 48 in four afternoon hours off Noup Head, Westray (Orkney) on 21st but was actually the only double-figure total of the week. North Ronaldsay saw a two on 22nd and five pass on 23rd with the latter date seeing one head by Aird an Runair, North Uist (Outer Hebrides). Long-taileds after this one were also all singletons ~ passing Milford-on-Sea (Hampshire) and Bray (Co. Wicklow) on 24th and on 25th, lone adults were off Whitburn (Co. Durham), Magilligan Point (Co. Derry) and, remarkably, at Hatfield Moors (South Yorkshire), a bird which lingered for much of the day and through to 27th. The final records of the week came from Powillimount (Dumfries & Galloway) on 26th and Seaton Sluice (Northumberland) on 27th.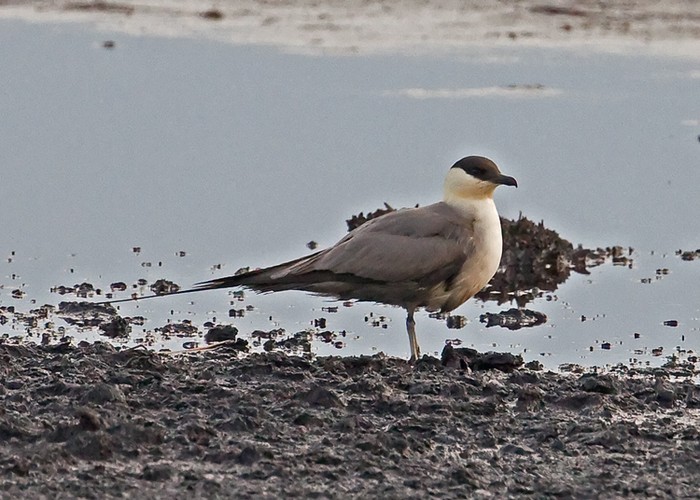 By the end of the sunny Sunday of the Bank Holiday weekend, 81 Pomarine Skuas had been logged from 12 counties, all of them regular haunts for the species on spring passage. That said, the 40 birds counted off Cornwall's Porthgwarra (in five hours) on 25th was a great total for the county and 10 were also seen the same day off Mousehole. Three sets of five were noted in Dorset and it was single figures from Devon to Shetland for the other records this week, although eight off the coast of Dumfries & Galloway on 26th and a flock of 12 passing the boat over to Lundy on 27th nudged the overall score that through in to three figures.
A slight rise in Balearic Shearwaters came on the back of the brisk breezes through the Channel this week ~ 11 birds noted, all of them in the southwest. There were two for Devon, four for Cornwall (off Porthgwarra on 25th) with the rest being seen in Dorset, with five for Portland Bill and one for Durlston.
Rounding things off, a very unseasonal Grey Phalarope, seen heading across Sanday (Orkney) on 26th.

Comin' 'atcha like a mini Coto Doñana this week are the unlikely confines of Elton Reservoir, on the edge of Bury in the metropolitan zone of Greater Manchester. Just eight days after the majestic pair of White-winged Black Terns bid the area a fond farewell, up popped a stunning adult male Little Bittern at the very same northwestern site ~ remarkable scenes.
The first of the year, this beautiful bird showed throughout the day on 25th and again on 26th and becomes only the fourth for "Greater Manchester" ~ and the first since two singles were seen in May and December 1945. The first for the area came way back in 1808.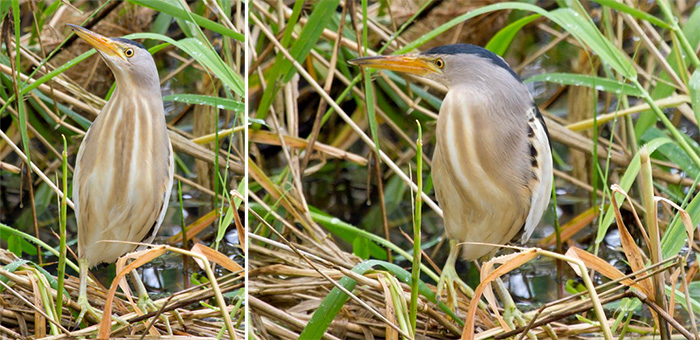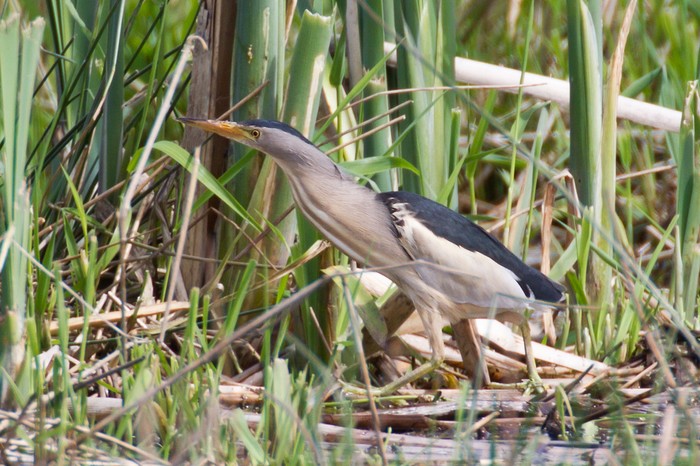 On something a grand tour on 26th was a Black Stork that started off in West Yorkshire, seen for 10 minutes over Wintersett Reservoir before heading east just after 10am. An hour later, it was circling near Goole (East Yorkshire) and stayed in the area for almost two hours, taking in a remarkable trio of counties at one point ~ drifting around the Thorne Moors reserve it skirted the border of East and South Yorkshire, and Lincolnshire too!
Soon after 1pm, it was officially in Lincs., airspace circling near Crowle before being noted heading north by the River Trent at Keadby and then, back in East Yorkshire, at East Cottingworth and before continuing on to North Yorkshire, seen near Malton to complete a remarkable five counties in a day tally.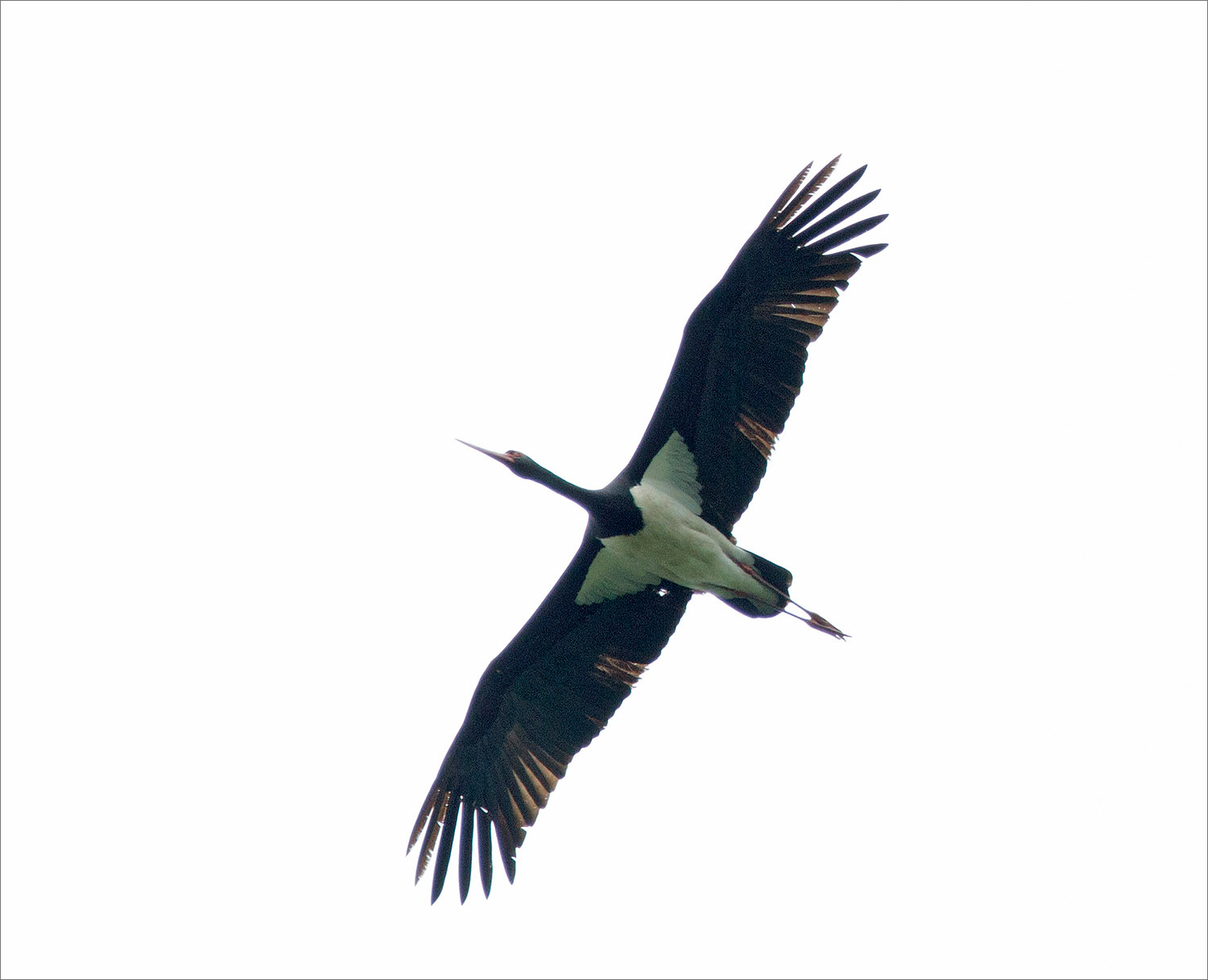 The second Black Stork of the week made itself known along the south coast, heading north along the Cuckmere Rover (East Sussex) on 27th (and followed reports of distant presumed Black the day before in Dorset.
Doing its level best to sneak under the radar as the real deal was a White Stork at Upton Fen NWT (Norfolk) on 21st but there's nothing to suggest it came from anywhere other than Thrigby Hall. Nice try big man.
Faring a little better was the White Stork reported over St. Cleer (Cornwall) on 22nd ~ the third week in May in west Cornwall has a nice ring of authenticity about it.
In pretty short supply this year has been Night Heron and the 2014 was bolstered by a new arrival in North Yorkshire ~ seen on the East Pool of the Filey Dams YWT reserve on 25th.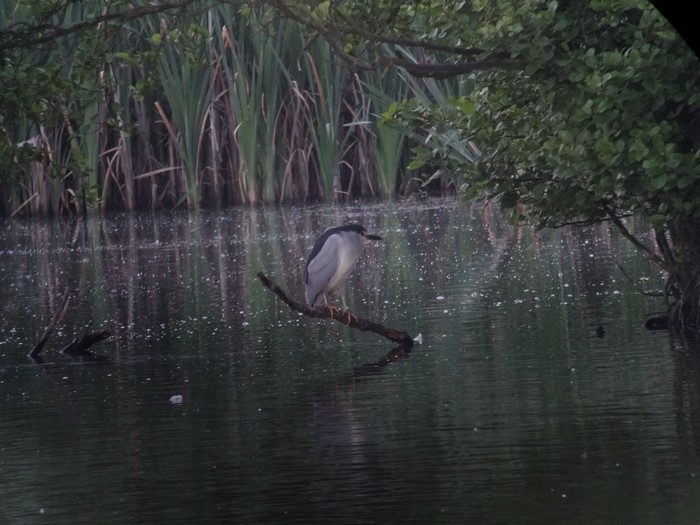 A quartet of Purple Herons made things interesting for those based in Suffolk, Cornwall, Scilly and West Yorkshire ~ one was seen well at Minsmere RSPB on 21st and was followed by one at Marazion RSPB on 22nd-23rd with the latter date seeing one noted again on St. Martin's. The final bird of the foursome was seen at Dewsbury on 26th ~ an excruciatingly rare bird in the county.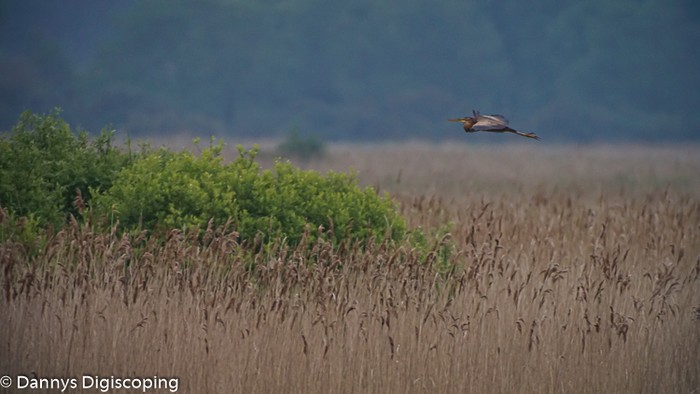 The week began with five of last week's Glossy Ibis still on the roster ~ the two birds in Dorset roosted at Hengistbury Head and singles were at Edderthorpe Flash (South Yorkshire), Rutland Water (Leicestershire) and Otmoor RSPB (Oxfordshire) while new was one found near Dunleer (Co. Louth). The Dorset duo were back at nearby Coward's Marsh on 24th-26th while in Nottinghamshire, one was again at Lowdham on the same dates and in Lincolnshire, at Willow Tree Fen LWT last week's Glossy Ibis stayed put to 25th.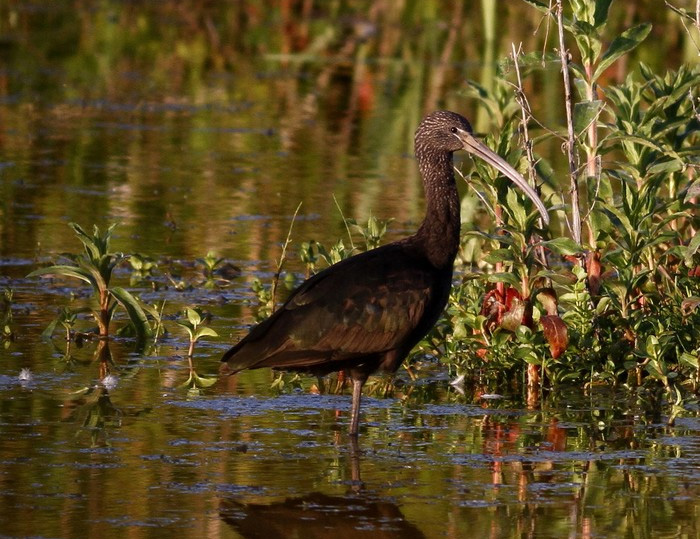 In Scotland, a lone bird was at Vane Farm RSPB (Perth & Kinross) on 25th while Shetland's bird remained around the south Mainland, mainly at Loch of Hillwell until the end of the weekend while also still in place this week, the North Ron bird, present to 25th.
The Tacumshin Cattle Egrets were in no hurry to make their getaway from Wexford, still in place on 26th.
After a strong mid-May showing last week, numbers of Great White Egrets dropped from 20+ to a dozen or so over the past seven days. Five of those were noted on 22nd ~ singles in Northumberland (at Alnmouth), South Yorkshire (at Old Moor RSPB), on the Wirral (by Heswall Golf Course) while two were seen in Cambridgeshire (at Dog-in-a-Doublet).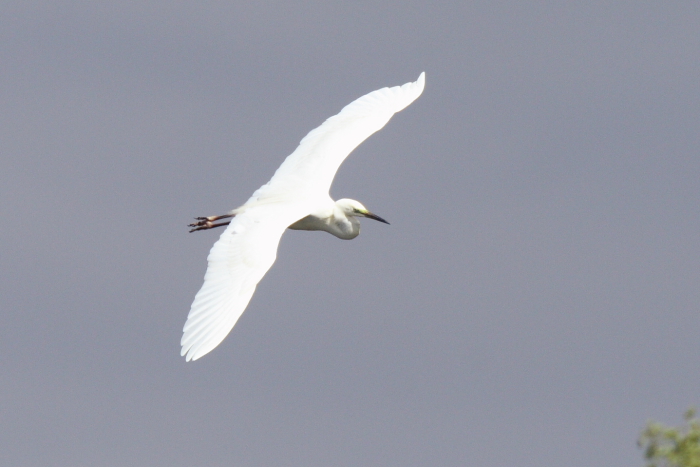 The week continued with a single at three sites in Cleveland over 24th-25th, one each for Otmoor RSPB (Oxfordshire) and Thorney Island (West Sussex) on 25th and at Fleetwood (Lancashire) on 27th, while a minimum of four were around the Somerset Levels.
There was already superb news from the breeding north Norfolk Spoonbills this week ~ at least three juveniles have already fledged the small colony on Holkham Freshmarsh with a minimum eight adults in the area too.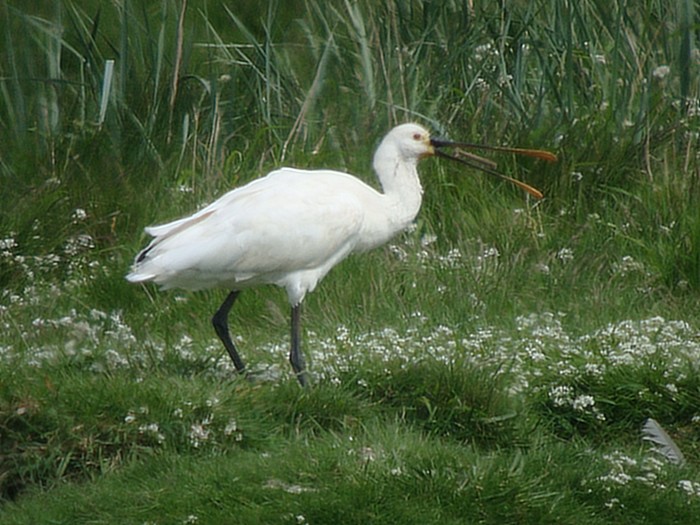 Elsewhere in Norfolk, assorted ones and twos were peppered along the north coast, from Titchwell to Cley (with SBG dippers clocking six at the former site on 26th), throughout the week while around the corner in the east of the county, four were at Berney Marshes RSPB on 21st with five over Horsey and Hickling on 25th. Four birds were also noted at the Loch of Strathbeg RSPB (Aberdeenshire) at the start of the week while twos were seen London, Suffolk and East Yorkshire. Three single Spoonbills were noted in Kent and aside from an inland bird in Cambridgeshire (where else…!) and west coast singles in Wiltshire, Gloucestershire and Glamorgan, all the remaining 20 or so were dotted along the east coast of England with three further singles in Scotland.
A quintet of Common Cranes graced the area around Cantley Marshes RSPB (Norfolk) on 25th while four lone birds were reported elsewhere to the end of the weekend ~ at Wark Forest (Northumberland) on 22nd, Foula (Shetland) on 24th and then Unst on 25th, with further singles the same day at Teversham (Cambridgeshire) and Langsett Reservoir (South Yorkshire).
Two American Wigeons, including a drake, were new at Caerlaverock WWT (Dumfries & Galloway) for a short time on 24th and made up half the total for the species this week ~ lingering drakes still at Loch of Strathbeg (Aberdeenshire) to 23rd and on Loch Stiapabhat, Lewis (Outer Hebrides) to 25th.
A drake Blue-winged Teals was found at Clonakilty (Co. Cork) on 27th and the Celts also claimed all four of the week's Green-winged Teals~ one was at The Gearagh (Co. Cork) on 22nd when another reappeared on Islay, at Loch Gruinart RSPB. The following day saw one pop up at Ynys-hir RSPB (Ceredigion) and on 27th, Cork saw one appear at Clogheen Marsh.
A late May surprise in the guise of a drake strong>Lesser Scaup was a surprise at Frodsham (Cheshire) on 26th-27th while the sole Ring-necked Duck was a drake on the Dunbar Quarry pools (Lothian) on 24th-27th.
The drake King Eider was in no hurry to go anywhere other than Ythan Estuary, still present (as expected) for much of the week. At least two drake Surf Scoters remained along the coast at Blackdog and Murcar while a female Surfie was new in Dunnet Bay (Highland) on 25th.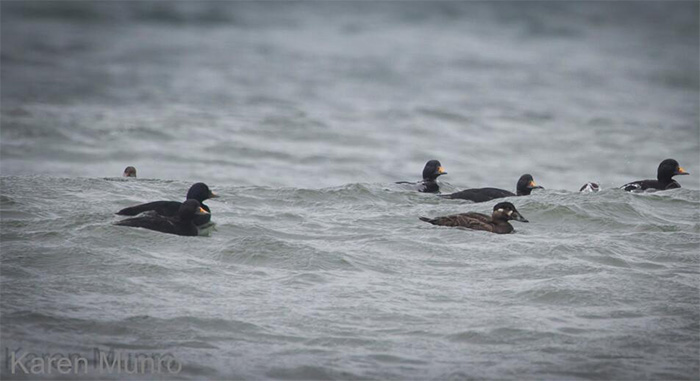 Before departing Dabblers Weekly we'll give due notice to the news of what initially (for the uninitiated like me) felt like the real deal Marbled Duck at Spring Vale, on the Isle of Wight on the evening of 21st.
Every reader will be well aware of the lack of Category A status for this particular species and this bird tried to tuck itself nicely under the duvet of outstanding contenders that have appeared in previous warm springs ~ see the one-day bird at Norfolk's Kelling Water Meadow in April 2000 and the individual that arrived at Saul Warth in Gloucestershire in April 2007, just a few days before a substantial flock of 17 Glossy Ibis…
The autumn has exceptional options for genuine vagrants too but they are lost amongst a mire of colour-ringed or tame birds. A bit like Hooded Merganser. Ah, no, hang on, maybe not….that species plays by a whole different set of rules doesn't it? How remiss of me to forget that…
We know we have had wild Marbled Ducks and we know that we've had genuine White-headed Ducks too (look how they've stopped now they have no carrier species to travel with…) and maybe one day the powers that be at the BOURC will see sense prevail and add both species to the British List.
Sadly though, this one seems to have been doing the rounds down there for a good while according to a few online pundits, so the soapbox is popped away under the stairs and will only be brought out when the right horse needs to be backed. And this IOW bird, unlike those Saul Worth and Kelling birds, ain't the one to stake your house on.
Which is good. Wheat from the chaff and all that.

The late news of the ammended ID of a peep on South Uist in the Outer Hebrides takes centre stage where the waders of the world are concerned this week. Initially reported as a Little Stint, a further inspection of an online image rendered that call redundant as a superb summer adult Semipalmated Sandpiper was shown in the photograph.
A cracking thing, it had been on the beach at Rubha Ardvule on 24th ~ becoming only the 12th ever may record (out of just under 280 accepted birds, to the end of 2012). This is the fifth May bird in 10 years and the first for five years and a day ~ that 2009 bird was seen not far away at Aird an Runair on North Uist.
After lamenting the lack of recent Broad-billed Sandpipers and rejoicing at news of one in Lincolnshire last week, the past seven days brought news of two birds ~ the first was reported from Loch Indaal, on Islay on 23rd and was followed by an all-dayer at Nosterfield NR (North Yorkshire) from pre-breakfast to post-supper on 25th ~ remarkably the third record for the inland site, following on from singles in May 2002 and August 2012 (and was still present the next day too).
The popular and über-photogenic Terek Sandpiper seemed to reside at Lincolnshire's Covenham Reservoir until the morning of 21st tho' it all started to get messy when a Greenshank started to get mentioned (cue collective roll of eyes and a dash for the Collins Guide…).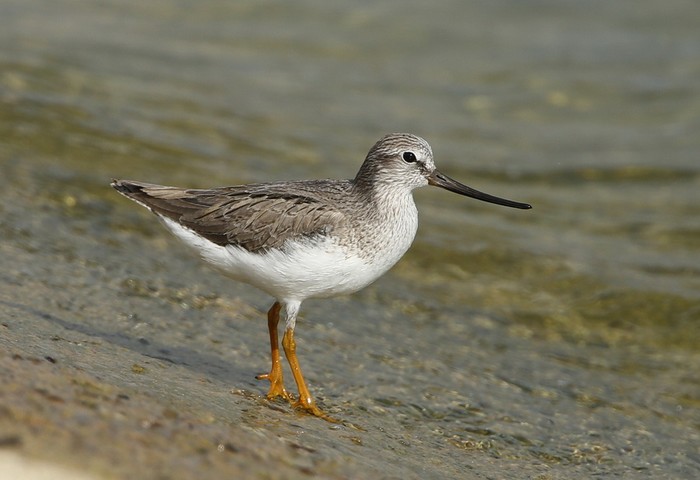 Scotland's first Kentish Plover in over three years was a super find on the Isle of Skye, at Dunvegan on 23rd ~ its actually only the sixth in the past 12 years or so ~ with three for Lothian, at Aberlady Bay (in May 2002, June 2008 and Tyninghame (in April 2011) with one on Shetland (in April 2004) and a wintering bird on the Outer Hebrides (between November 2007 and February 2008).
An evening Red-necked Phalarope must have been a nice evening surprise for the locals at Old Wolverton (Buckinghamshire) on 22nd. The same date saw another reported from Loch Indaal, on Islay (Argyll & Bute) while the rarity role-call for Cambridgeshire clocked up another species in a tremendous spring for the county, a female at Eldernell on 23rd.
Three Pectoral Sandpipers were found across the past few days, both found on 22nd, with one for Gibraltar Point NNR (Lincolnshire), one for Swine Moor (East Yorkshire) ~ the former in place to 23rd, the latter doing a bunk before reappearing on 24th ~ with the third at Newport Wetlands (Gwent) on 27th.
After a strong week last week, Temminck's Stints kept up the late May charge with a decent showing over the past seven days too. The review period began with four birds present at Frampton Marsh RSPB (Lincolnshire), two birds still at Tyttenhanger GPs (Hertfordshire) and Lunt (Merseyside) with singles at Slimbridge WWT (Gloucestershire), Bamburgh (Northumberland) and Ladybank (Fife). The total was added to with ones at Hatfield Moors (South Yorkshire), Tunstall (East Yorkshire) and Loch Gruinart RSPB (Argyll & Bute) on 22nd with two on the lagoons at Mussleburgh (Lothian) on the same day. Scotland racked up another when one was found in Highland, at Balnakeil on 24th to take the total to a very respectable 18, with the 19th of the week arriving on Fair Isle on 27th.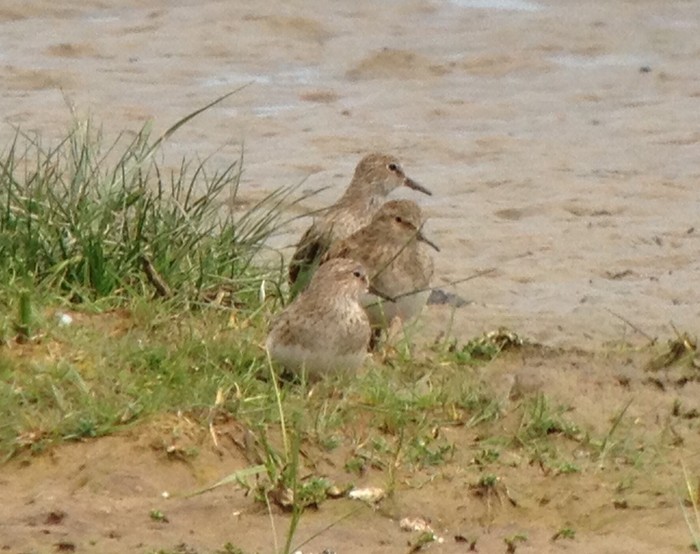 Just four Dotterels were noted through the week ~ two remained at Horsey (Norfolk) to 21st and a further two were found at Rattray Head (Aberdeenshire) on 23rd, where they stayed to the following day.
New this week were the three Black-winged Stilts in an area of no general access in Lytchett Bay (Dorset) on 21st-25th. Pairs lingered at Cliffe Pools RSPB (Kent) and Bracklesham Bay (West Sussex) throughout the week (the former now under 24 hour guard from the RSPB) while the birds seen last week in Cambridgeshire were reported at Fen Drayton "recently" too. A lone female was another new arrival this week, found on Meare Heath NR (Somerset) on 23rd.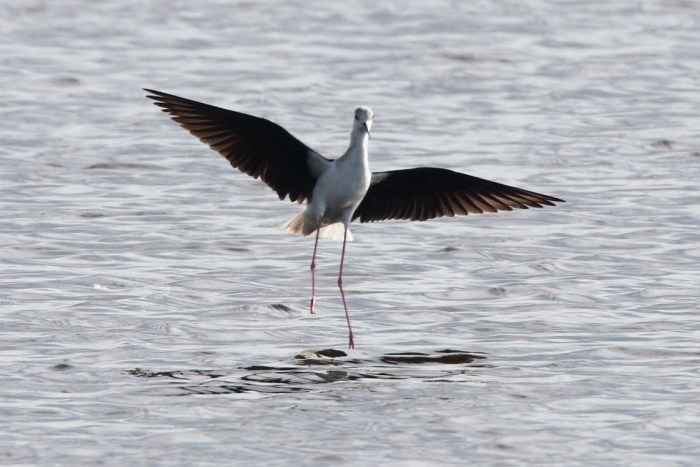 Two White-winged Black Terns became three White-winged Black Ternsup on Loch nam Feitham, North Uist at the start of the round-up week ~ where they remained until 24th. The same date saw the arrival of County Donegal's first WWBT since 2009 ~ found on Inch Island Lake on 24th, where it stayed to the following day (and becomes only the third county record ever). A single bird was seen heading past Walney Island (Cumbria) heading out in to Morecambe Bay on 25th, while the final birds of the week seen on Stronsay (Orkney) on 26th and Long Nanny (Northumberland) on 27th.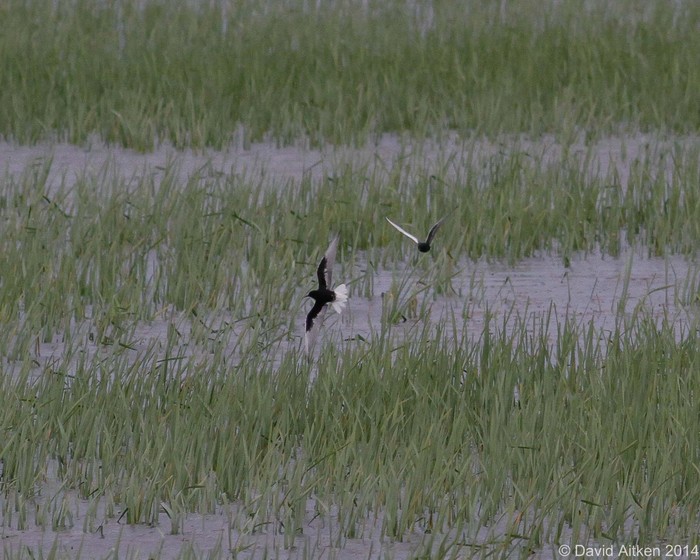 In Dublin, two single Ring-billed Gulls were, once again, our only representatives of the species for the week ~ a sub-adult was at Blackrock on 22nd with a first-winter there two days later.
We're down to just one young Kumlien's Gull this week, still on Fair Isle over the weekend to 26th but with lots more to go at we'll skip merrily through the eight Iceland Gulls noted this week (on South and North Uist, and in Orkney, North Yorkshire, Worcestershire, Gwynedd and Donegal) and six Glaucous Gulls (minimum two on North Uist, with one each for South Uist, Shetland, Orkney and Argyll & Bute).
After all the entertainment surrounding the Cornish "invasion" a few days ago, normal service has been resumed this time around with just one or two Black Kites mentioned ~ over Longframlington (Northumberland) and then Jedburgh (Borders) on 21st and Eastbourne (East Sussex) and Mappercombe Manor (Dorset) both on 27th. Back in Northumberland, a very late Rough-legged Buzzard was seen in the Ingram Valley on 26th.
Red-footed Falcons were extremely thin on the ground, the only ones reported being a not-seen-again bird at Dungeness RSPB on 24th and one briefly at Portland on 27th. It was also a poor seven days for Montagu's Harriers, a ringtail at Horsey (Norfolk) on 21st the sole record.
The one raptor that didn't fare too badly this week was Honey Buzzard ~ with 14 recorded to the close of play on 25th. Five of them were seen in Kent on 25th ~ along with the two mentioned with the Booted Eagle over Worth Marsh, two separate birds where seen coming in-off at St. Margaret's at Cliffe and another was at Capel-le-Ferne. Up to four birds were in East Yorkshire, including a couple for Flamborough Head over 23rd-24th and one made it as far north as Shetland, seen on Mousa on 21st. There was also news of a welcome return by at least one to the Hykeham Forest (North Yorkshire) on 26th with ones at Eastbourne (East Sussex), Sheringham (Norfolk) and Filey (North Yorkshire) all on the same day.
Finally, after news of a two-day White-tailed Eagle in East Sussex was actually just a jolly jape and as much of a hoax as the Cottingley Fairies then, lo and behold, an immature White-tailed Eagle was seen in East Sussex, seen near Uckfield on 25th. How confusing…Another immature was reported from Dry Drayton (Cambridgeshire) on the same day. And the week ended with a probable over Druridge Bay (Northumberland).
No confusing the final bird in BOPWorld ~ the male Snowy Owl which seems to have moved from North Uist to Benbecula ~ present at Creag Ghoraidh on 23rd.

One of the recent surely-we're-on-for-one warm weather predictions here was Black-headed Bunting and this bore fruit on 21st with the appearance of a female on Skomer (Pembrokeshire).
Present the following day and on to 24th, this becomes the 12th for the west coast county but the first since an autumn first-winter on the same island in September 2004. The lion's share of those dozen Pembrokeshire records are split between Skomer and neighbouring Skokholm ~ the latter island recording birds in 1965 (two in a month then), 1987 and 1996 while the former has hosted singles in 1988, 1994, 2003, 2004, 2014 while the Skokholm bird of 1994 popped to Skomer for good measure too.
The second Black-headed Bunting was a much rarer proposition for the birders of the county it had chosen to take up temporary residence in ~ Cromer in Norfolk was the location, the bird, a male, coming to feeders during the increasingly murky evening of a frenetic and, ultimately, utterly pointless day (26th) for many county birders.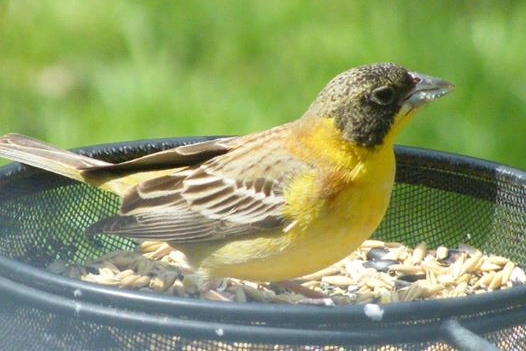 Norfolk has (to the surprise of many) logged only two of these beefy buntings in the past ~ the first, a male, was found behind Walsey Hills, Cley in April 1979 (where it spent two weeks) with the second (and only recently accepted) was the female or first-winter type seen on Blakeney Point in September 1989.
The 21st also proved to be a very good day indeed for Rustic Buntings ~ three separate birds found on three different Scottish islands. The first came in gardens at Balephuil, on Tiree (Argyll & Bute) with afternoon arrivals on Unst (Shetland) ~ a female ~ and North Ronaldsay (Orkney) ~ a super male.
The three-in-a-day score for 21st is unique for spring (until later in the week!) ~ there have been a handful of two birds in the same day (at the same site on a couple of occasions) ~ and there have been some "big" springs for Rustic Buntings in the past.
In 1974, seven were discovered between May 10th to 20th, with seven the following spring too, arriving between May 9th and June 6th. Another spring septet came between May 7th-21st 1985 with eight found between May 20th-31st 1987. The biggest spring to date for these exquisitely charismatic buntings was 1993 ~ a startling 11 found in May alone, part of a staggering year-end total of 48 birds (just under an eight of all accepted records ever!)
The fourth and fifth Rustic Buntings of the week (the second and third on Shetland) were found in the willows at the Pool of Virkie, south Mainland, and over on Out Skerries on 27th with the sixth, in a super week for this super bunting, (and the second for Argyll this week) was found on Iona, also on 27th ~ so the second three-bird day of the week.
The week brought along four reports of Blyth's Reed Warbler ~ the first was found on Foula (Shetland) on 24th and this was followed by late news of one apparently photographed and heard singing at Writtle (Essex) on the same day (a desperately rare bird in the county, just one accepted so far, seen in June 2003).
The third came the following day, trapped and ringed at Long Nab, Burniston (North Yorkshire) with the fourth being a county first for Pembrokeshire, a singing male on Skomer on 26th. Two more followed in a busy week for this once-tricky species, with one on Fair Isle and the other, a singing male, at Solas, North Uist ~ the first spring record for the Hebrides.
Berkshire's fourth Great Reed Warbler (and the first since 1990) was a tremendous find in a reedbed on the back of an industrial estate in Reading on 22nd. Next morning, with the sun up at dawn at a time when most of us would have been giving it Industrial Big Red Eye, the ringers at Gibraltar Point were picking the site's first Great Reed Warbler out of the nets ~ becoming only the ninth Lincolnshire record, and the first since June 2006 ~ with another reported briefly from further north in the county, at Saltfleetby on 25th. In between those two came another singing male, this one at Chew Valley Lake (Somerset) on 24th-25th.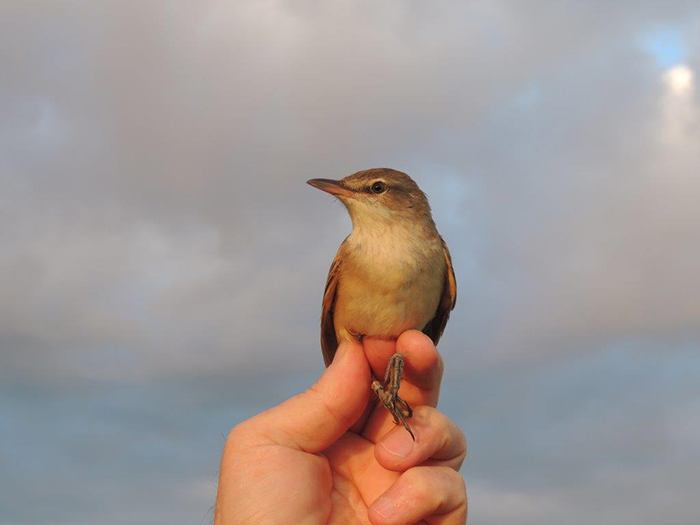 Way rarer than either of the previously two mentioned warblers these days is Savi's Warbler and a singing male in Wales is rarer still. This week's bird was found at the Newport Wetlands (Gwent) on 24th and often showed well over the course of the weekend to 27th. Since being reinstated on to the Rarities List in 1999, there has been just one accepted record for Wales ~ on Anglesey for four days in early June 1999.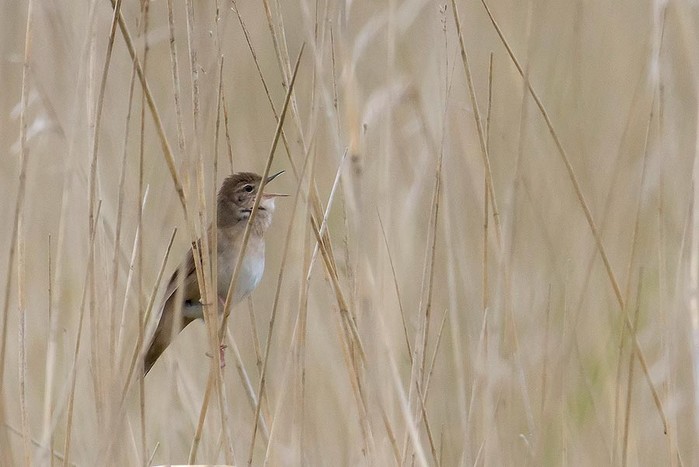 Spring Greenish Warblers are a bit of a treat and a singing male at Languard NR (Suffolk) on a damp 27th was a great find to brighten up a truly dull day in East Anglia.
Typically starting to figure more and more in the news as the week (and the month) drew to a close was Icterine Warbler. First to appear was one at Scatness, Mainland (Shetland) on 23rd and it was followed by a singing male at Skinningrove (Cleveland) and another on Shetland, on Whalsay, on 24th and a third Shetland bird, this one on Unst, on 25th. The weather forecast suggested more where to follow…and sure enough, Shetland clocked up another four with new arrivals on Fair Isle and Yell on 26th with another for Fair Isle and another on Out Skerries on 27th.
Marsh Warblers too became more obvious, with singles in Lincolnshire, near Horncastle on 21st, on Unst on 23rd, singing at Long Nab in North Yorkshire on 24th (the day before the Blyth's Reed was trapped) and on Papa Westray (Orkney) and Quendale, Mainland (Shetland) both on 25th. The weather forecast suggested more of those were to follow…and at least two duly did, seen at Baltasound on Unst (Shetland) on 26th and on North Ronaldsay (Orkney) on 27th.
A new Western Subalpine Warbler, a male, was found at Esha Ness, Mainland, (Shetland) on 25th when the female of the same form was still on Fair Isle.
Shetland also scored heavily with a male Black-headed Wagtail at Funzie (Fetlar) during the evening of 25th ~ a huge bird for the islands, perhaps only the second-ever for Shetland, following on from a male on Fair Isle in May 1970 ~ while a little more expected was another Shetland Citrine Wagtail, a first-summer male found at Haroldswick on Unst on 23rd and still there the next day.
The second Citrine of the week, afirst-summer female, was discovered on Bardsey Island (Gwynedd) on 25th ~ the first spring record for the county and only the second-ever, with the same location taking the first one, seen there in October 2010.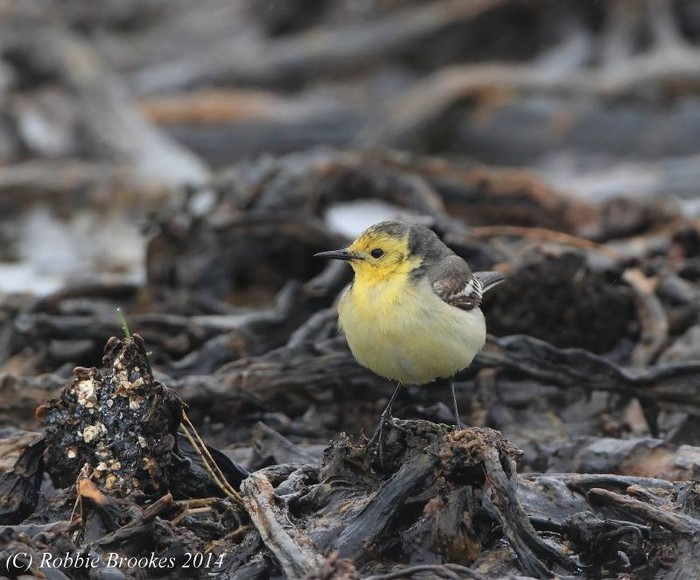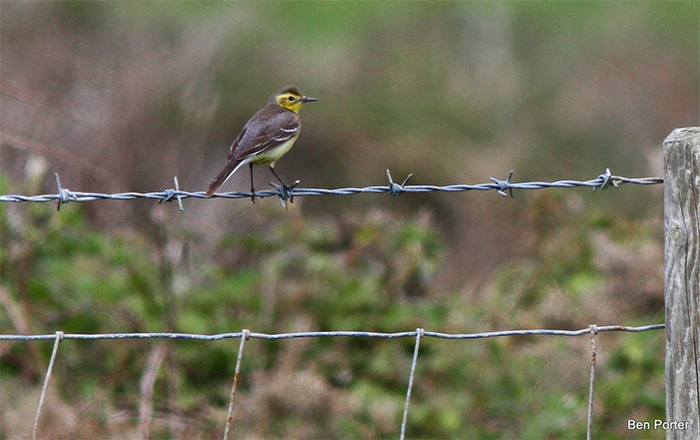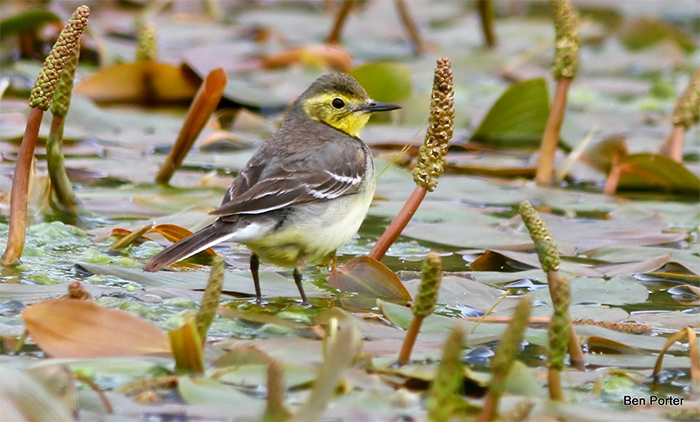 A Bluethroat arrived on Fair Isle on 21st with it or other female-types recorded daily to 25th. A male Red-spot was at Sumburgh on 22nd-23rd and another Shetland bird appeared on Out Skerries on 26th while along the east coast, a female was at Flamborough Head (East Yorkshire) on 23rd.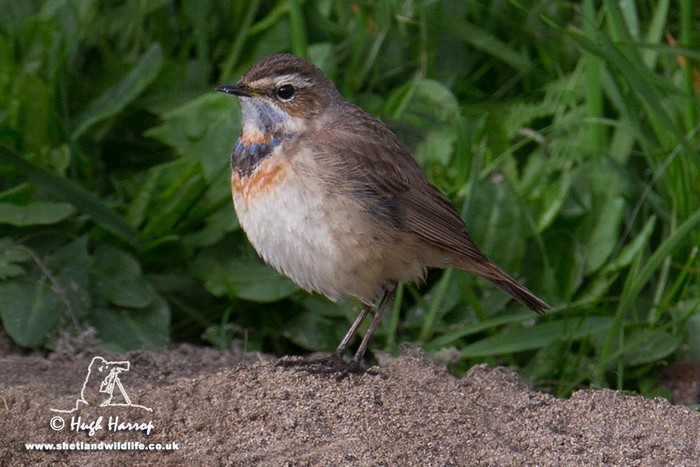 Six Red-breasted Flycatchers made themselves known during the last week ~ the first was found on the Lizard (Cornwall) on 22nd and was followed by singles on 23rd at Kilnsea (East Yorkshire ) and Out Skerries (Shetland), on 24th at Long Nab, Burniston (North Yorkshire), on 26th when one was trapped and ringed on the Isle of May (Fife) and finally on 27th when one arrived on the Farnes.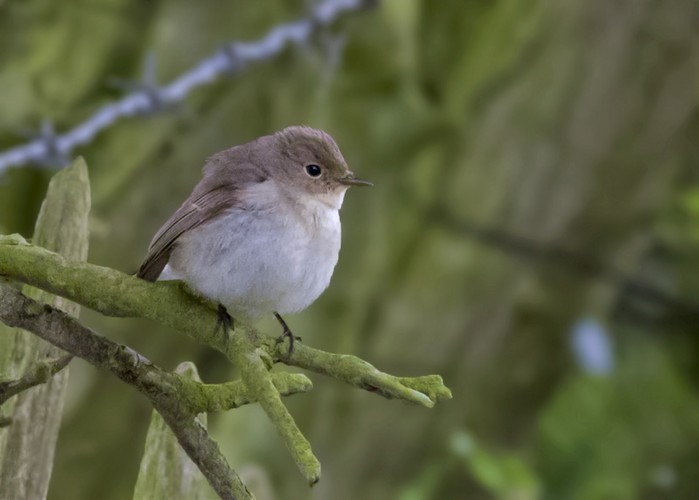 Scilly scored a new female Woodchat Shrike on St. Mary's at Carn Friars on 21st and then another (in a decent spring for the species on the island) in the pines at Normandy on 26th. The third of the week made it to the northeast coast, a first-summer male spending most of 24th at Skinningrove (Cleveland) ~ being seen there again on 27th.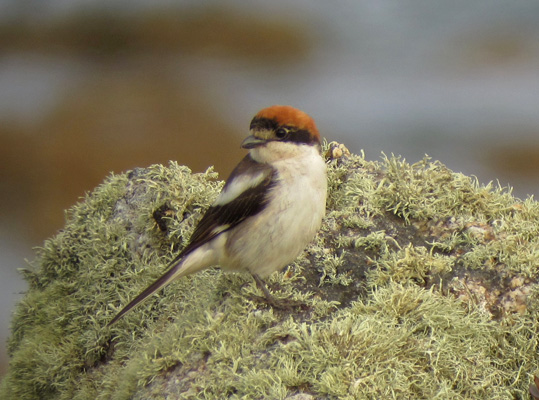 After a week or two of not really getting started, there was a marked improvement where Red-backed Shrikes were concerned ~ at least 31 noted by the end of the week. East Yorkshire fared best, seven in all with four for Spurn on 23rd and two at Flamborough the same day. There were six for Shetland, up to four were seen in North Yorkshire and there were three on North Ronaldsay on 27th alone. Elsewhere, Lothian, Norfolk and Scilly all had two each and amongst the notable singles were a female in West Yorkshire, at Pontefract on 25th and a male on Tiree (Argyll & Bute) on 26th.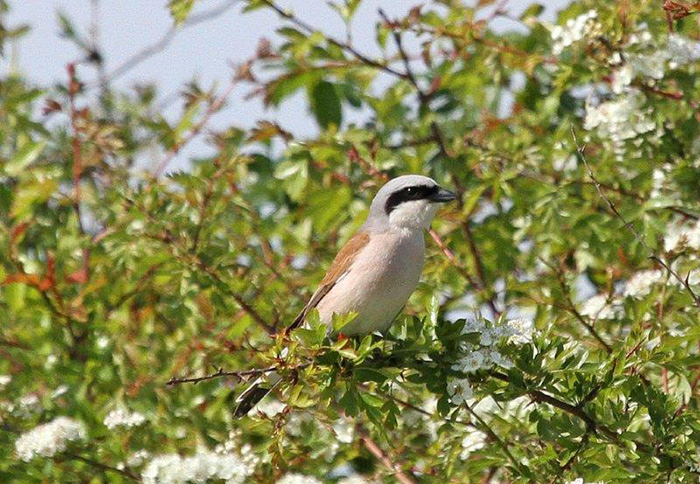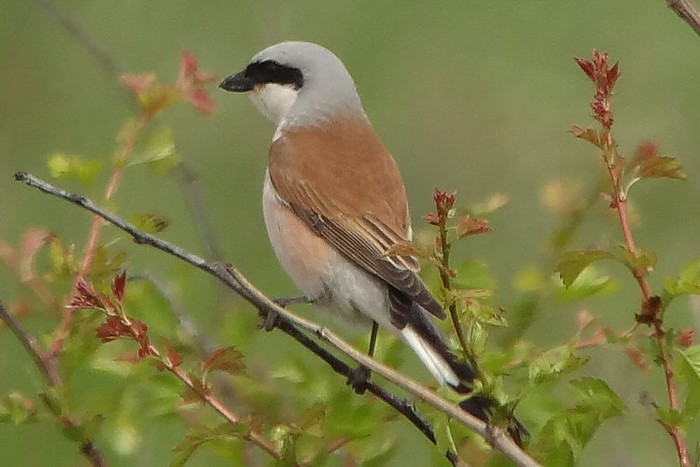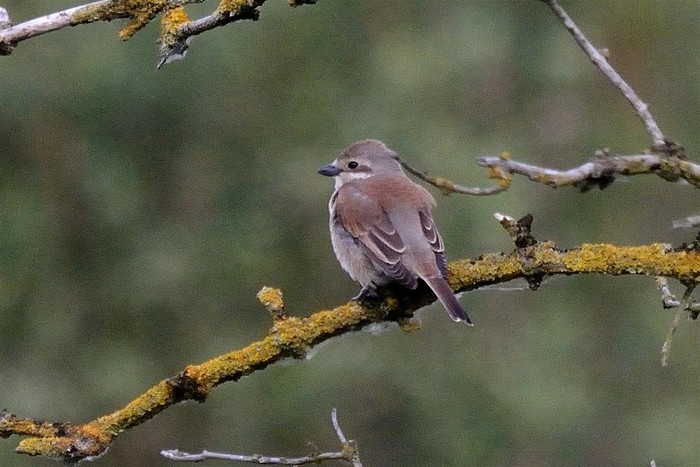 Piecing together what the country's Bee-eaters have been up to this week is a subjective affair but that shouldn't stop us having a good go at it all.
A flock of five were found at Flamborough Head on 22nd (two days after five were seen in Sussex…) and they proved popular during their two day stay. The same quintet were then noted heading over Tunstall on 24th and then over Spurn during the morning of 25th with surely the same five dashing over Helpston (Cambridgeshire) some three or four hours later.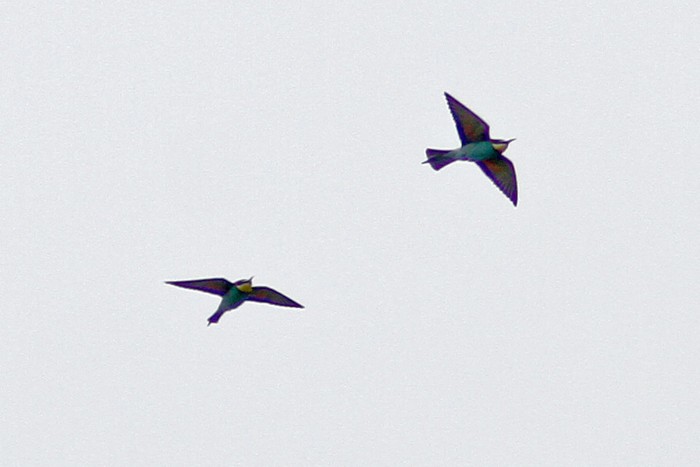 In Suffolk four Bee-eaters at Bawdsey on 23rd where then picked up later the same day at New Romney (Kent) and these then stuck around the Dungeness area to 25th, albeit rarely seen with at least one still around to 26th. Presumably the same four then tracked along the south coast to Portland, where they were seen on 27th.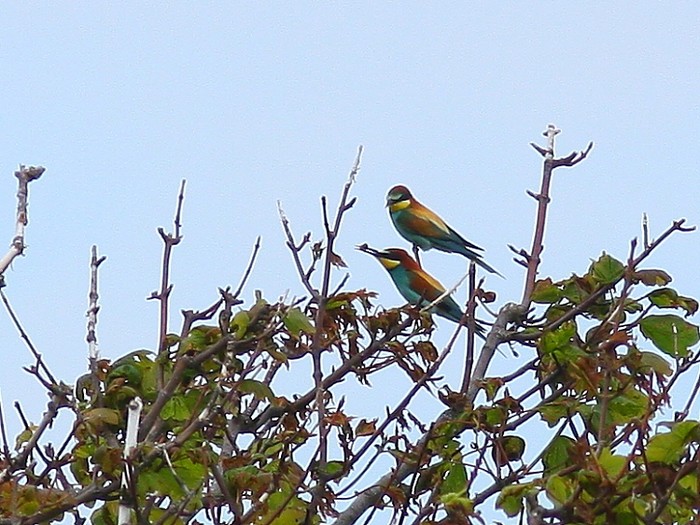 Suffolk also recorded a singleton at Corton on 22nd with one not far away at Winterton (Norfolk) the next day. The 23rd also yielded a rare Irish Bee-eater at Tralee (Co. Kerry) and further singles came along to Otmoor RSPB (Oxfordshire) and St. Martin's (Scilly) on 24th and 26th respectively. With the final one on Mull, at Glen Aros on 27th.
Red-rumped Swallows have begun to fade in the news stakes over the past week ~ one was seen heading south at Felixstowe (Suffolk) on 23rd and Shetland birders recorded the third in just few days when one was seen at Boddam (Mainland) on 25th. Meanwhile the number of Alpine Swifts seen in 2014 doubled this week with singles recorded over Hermaness, on Unst on 24th and then Marwick and Birsay Bay (Orkney) on 26th-27th.
The new week began with four male Golden Orioles being recorded in a very broad spread around the country ~ on St. Mary's (Scilly), at Horsey (Norfolk), Lochmaddy, North Uist (Outer Hebrides) and Vidlin on the Shetland Mainland. Both Scilly and Shetland saw further singles arrive on 23rd ~ on St. Martin's and Unst ~ with Wales claiming the next two, at St. David's (Pembrokeshire) on 25th and Bardsey Island on 26th, with the same date seeing an east coast bird pop up at Spurn. The week concluded with another for the southwest, seen near Barnstaple (Devon), a third for Wales, at the Newport Wetlands and one for Suffolk too, at Minsmere RSPB, all on 27th.
Three of the first four Hoopoes this week were seen around Scotland ~ on 21st one was noted at Dundonald (Ayrshire), the 22nd saw another arrive on the east coast, at Innerleithen (Borders) and the third was found on the Isle of Skye (Highland) on 25th. The 24th saw a Hoopoe reported near Ravenscar (North Yorkshire) and on 26th the fifth of the week made it to Westwood Pool (Worcestershire).
Wrynecks were thin on the ground this week, three singles noted, one of which, the bird at Boddam, Mainland (Shetland) was leftover from last week and was still around on 27th. The other two were at Withernsea (East Yorkshire) on 24th and Newbiggin-by-the-sea (Northumberland) on 21st. The only Short-toed Lark of the week was on Fair Isle on 27th.
Wryneck, Boddam, Shetland from Shetland Wildlife on Vimeo.
At long last, we reach the final stretch of this week's monster and mop up the finches…
There are just Serins to report ~ one was seen briefly on the Isle of Wight, at Ventnor on 27th while the day before, another spent some time around Portland Bill along with a singing Common Rosefinch, one of 14 recorded through the week.
Ten of those were on Shetland, beginning with one for Fair Isle on 21st with two on Out Skerries on 23rd and singles on Bressay on 24th, Unst on 25th, two on Mainland on 26th and a further single for Out Skerries and another two on Mainland on 27th following along behind. Orkney was represented by one on Papa Westray on 5th, the Isle of May registered one on 23rd while the only other English records this week came from Spurn on 24th and Landguard NR (Suffolk) on 27th.
Last but by no means least comes Two-barred Crossbill and there were three to report to you as our final bird of a hectic, hectic final full week of May. A male remained at Norfolk's Lynford Arboretum to 25th while in Kent, after well over a month of no news at all, the male was again in Hemsted Forest on 25th while a bird on a feeder in Horley (Surrey) on 26th was something of a surprise to end on.
There we are then, the end of a curious week stuffed to overflowing with decent birds.
Whilst we await the first Thrush Nightingale of the spring, (surely this week?) and perhaps the first (overdue now) Caspian Tern we can all enjoy a little bit of virtual birding around our respective patches knowing that this, traditionally, is when the really big birds of spring drop…
The period from the end 0f May to early June is awash with a mass of great rarities ~ way too many to detail here ~ but there are three that still, to this day, are genuinely eye-catching.
Blowing away the dust and cobwebs of 53 years of no further records, we alight first on the Copeland Island Fox Sparrow. A skulking bird, it was seen only occasionally in the field during the two day's it was present on the island (June 3rd-4th 1961) but it was trapped and examined by two teams of ringers at the time. It remains our only record…
The second bird in the same category, with just one accepted record to date, is Suffolk's White-crowned Black Wheatear. Appearing on June 1st or 2nd 1982, the bird remained around the pumping station at Kessingland to June 5th (having been identified on 4th when the news began to circulate) and, despite just one day of "availability", a few 100 birders saw this yet-to-be repeated monster mega.
The final bird of our Mythical Megas is the most charismatic and enigmatic birds on the British List (and, arguably, our most wayward vagrant ever too). Found on May 28th 1979 on Inner Farne, the adult Aleutian Tern remains one of the species that is most unlikely to be recorded here again.
The seven black and white images in the "Birds New To Britain & Ireland" book remain the most gripping of any UK rarity ~ a bird that showed down to around 15 feet at times ~ and the closest we can dream of getting close to something akin to it is perhaps Eastern Common Tern. Imagine a white forehead on one of these and you're not too far away…
…and here's our most recent outstanding contender for an Eastern Common Tern ~ seen from a boat in the outer part of Brancaster harbour (Norfolk) on May 19th. The bird was only seen once and was noticed when Baz Scampion was reviewing his images a day or two later. It has been looked for subsequently, but with no luck. Presumably, like the longipennis in Suffolk in June and July 2011, this bird will prove ultra-elusive if indeed it is ever seen again. But when it does appear, it'll be well worth connecting with…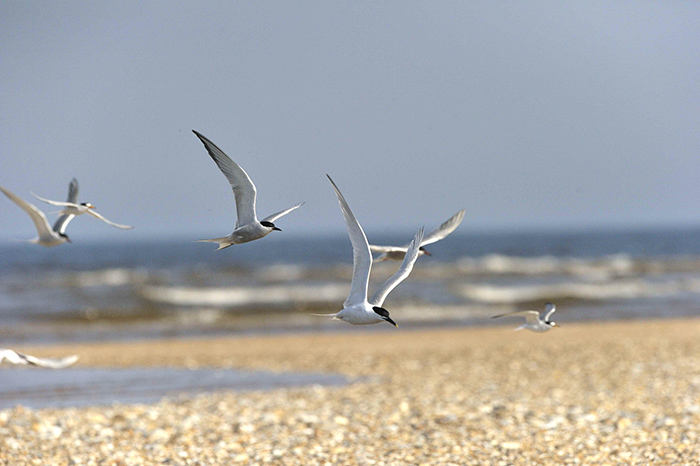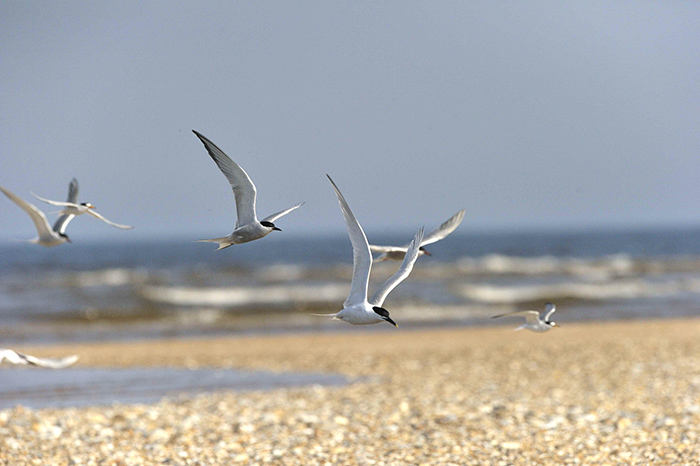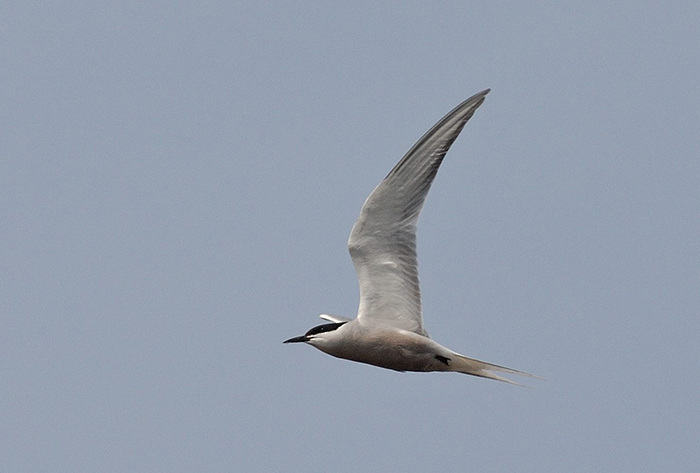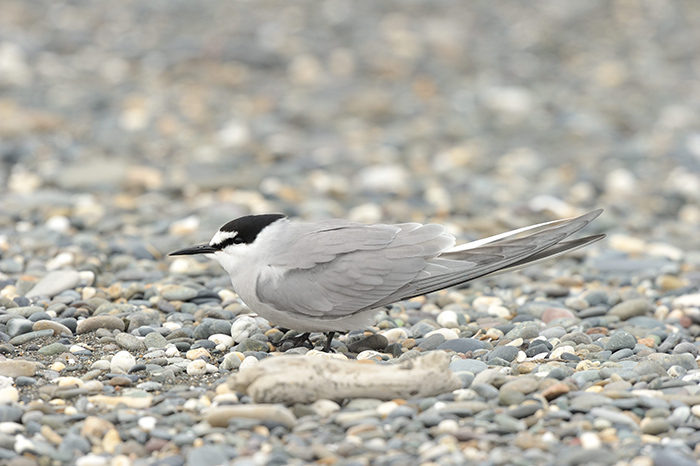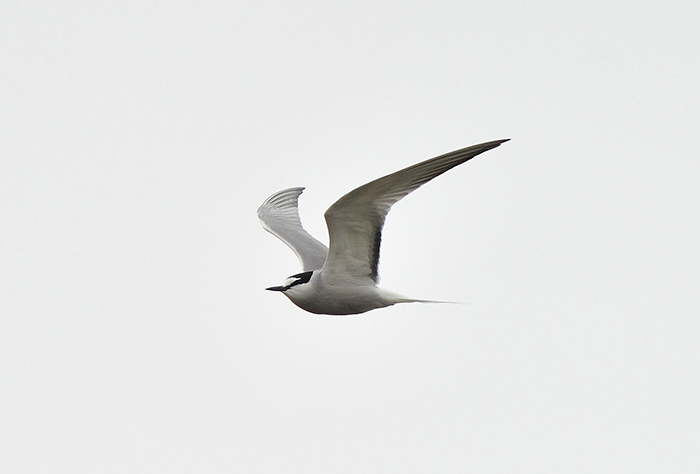 For more of Baz's stunning natural history images check out bazscampionnaturephotography.co.uk. Its worth it for the magnificent gallery of Spoon-billed Sandpipers alone...
Mark Golley
28 May 2014


Special thanks this week to Baz Scampion for his shots of the Brancaster Eastern Common Tern and his Russian tern images too. Also to Mark Warren and the North Ronaldsay Bird Observatory and Kevin Wilson and the Gibraltar Point ringers.
Thanks also to the rest of this weeks contributors for their photos, videos and sound recordings
John Watson, Alan Tate, Tommy Hyndman, David Parnaby, Robert Rackliffe, Robin Stoke, Murray Wright, John Bowler, David Carr, Jonathan Lowes, Ivan Ellison, Pete Hines, Graham Catley, Graham Holgate, Danny Porter, Gerry O Neill, Andrew Jordan, Phil Lowe, Martin Scott, John Hall, Tony Marr, Karen Munro, Gary Waddington, Steve Clifton, Dean Eades, Tim Vaughan, Andrew Jordan, David Aitken, Sue Bignell, Rebecca Nason, Kevin Wilson, Paul Marshall, John Lawton, Darryl Spittle, Roger Riddington, Graham Catley, Robbie Brookes, Ben Porter, Robin Mawer, Hector Galley, Tony Dixon, Mick Hemmingway, Mark Coates, Joe Stockwell, Hugh Harrop, Rob Fray,
Contributors websites