Weekly round-up: 16 - 22 July 2014
The week at a glance
The wandering Black-winged Pratincole chalks up another county, appearing this week in Cambridgeshire
The Fair Isle Swinhoe's Petrel still present in the Havens
Suffolk lands a Bufflehead
And finally... unconfirmed reports of Bridled Tern in Norfolk and a Ruby-crowned Kinglet in Co.Cork
The week started with the Met Office predicting a 'Spanish plume' – which to you and me is a warm airflow from Spain finding itself meeting our usual cool Atlantic air, and making thunderstorms – and as much of England could attest, that's exactly what happened. Torrential rain – ah, it must be a British summer! That said, the week was characterised by warm, even hot weather right across the UK. It all felt very Mediterranean. Time then to mix up some sangria and settle down with the Rarity Round-Up...

Black-winged Pratincole, Norfolk and Cambridgeshire
This summer has been good for anyone wanting to catch up with a pratincole in Britain, and the double-bill of Collared and Black-winged available this week will have proved an irresistible draw for some. The week began with the Black-winged Pratincole still present in Norfolk, where it could be found at Stiffkey on 16th-17th. True to its prior form, the bird wasn't going to stay put for long, and after a blank on 18th it was relocated once again – not a million miles from Norfolk, at Cambridgeshire's Ouse Washes RSPB on 19th-20th.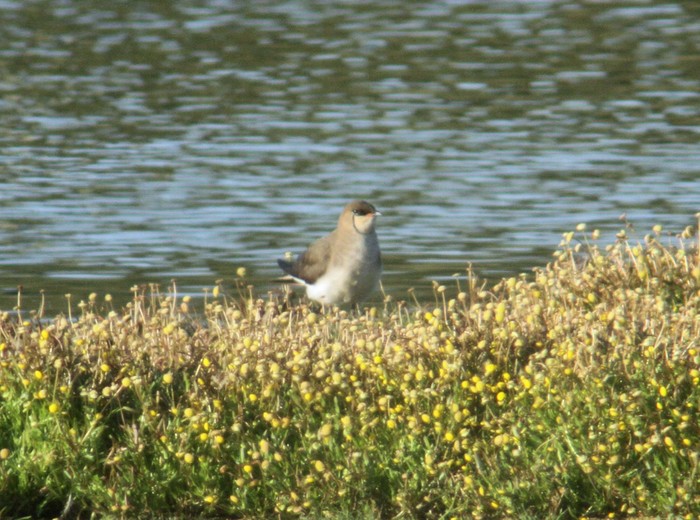 This was only the third record for the county, and given that the first and second records date from 1981 and 1982 respectively, this would have been a long overdue county tick for many local birders. Needless to say, with two days under its belt the wandering bird was nowhere to be seen on 21st...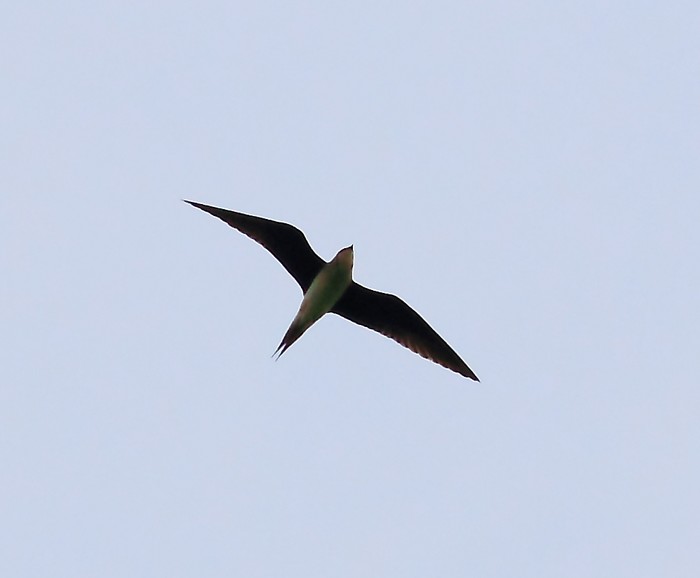 Swinhoe's Petrel, Fair Isle
Back in Fair Isle some still evenings heralded the unfurling of the mist nets for a spot of Storm Petrel ringing in the Havens. Sure enough, the faithful male Swinhoe's Petrel came unbidden into the nets on 16th and 18th alike. On both occasions, as set out in the guidelines agreed with the BTO for this unusual set of circumstances, the petrel ringing session concluded at the point at which the Swinhoe's was caught, in order that it not be re-caught multiple times in any one ringing session.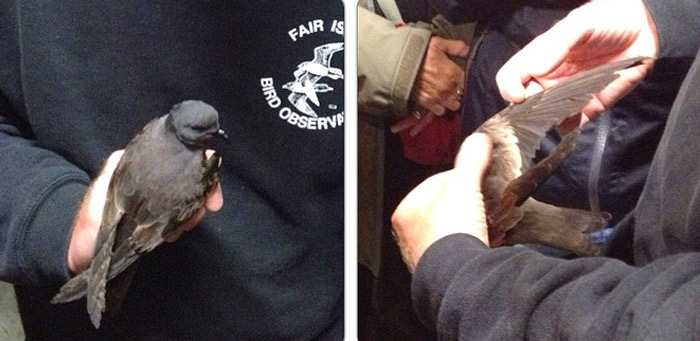 The Observatory plans to conduct some petrel ringing sessions at other locations around the island's coast in the coming days, weather permitting. This, of course, being in order to attempt to ring some Storm Petrels without the Swinhoe's arrival prematurely curtailing proceedings. For those of us watching from afar, it'll be interesting to see what happens. Is the Swinhoe's faithful to the original ringing site in the Havens? Will another individual hove out of the darkness and into the nets? That would sound like an absurdly optimistic prediction, were it not for the fact that two individuals were trapped last year and, on the showing of the returning 2014 individual at least, a lack of Swinhoe's calls in the audio lure need be no deterrent to actually attracting one. We watch this space.
Bufflehead
It's the height of summer and the flags are cracking across the land as the mercury soars. What better circumstances for a Bufflehead to be found? In Suffolk.
But that's precisely what happened at Trimley Marshes SWT, where news of an adult female shimmered out of the heat haze in the early afternoon of 22nd; present for her fourth day. No questions about this one's identity (see Wholly Unconfirmed Corner below), but what to make of its provenance? Whilst one's natural inclination is to think that midsummer in the east of England seems a little off for a rare North American duck with just 16 previous British records, a glance at the past records tells a somewhat different story... Suffolk has form where Bufflehead is concerned – there are two previous county records, and one of them was in July too. Granted that's the only July record from the UK, but it's still a precedent of a sort.
As we have discovered in recent times, rare ducks now seem to be getting the benefit of the doubt where the authorities are concerned. Or at least, they do once they're on the British list. The hurdle seems a little higher for a first for Britain than it does for subsequent records. Which seems fine on the one hand – we don't want any dubious wire-hoppers on the British list, do we? – but begs the question about why such rigorous standards don't appear to be equally applied to subsequent records, and why some species seem more equal than others.Hooded Merganser and Wood Duck (indeed, Bufflehead) being cases in point.
Still, let's not let such speculation mar yesterday's Bufflehead. On current form, short of this one flapping a pinioned wing or flashing some unfortunate aviculturist's rings, it's probably all fine.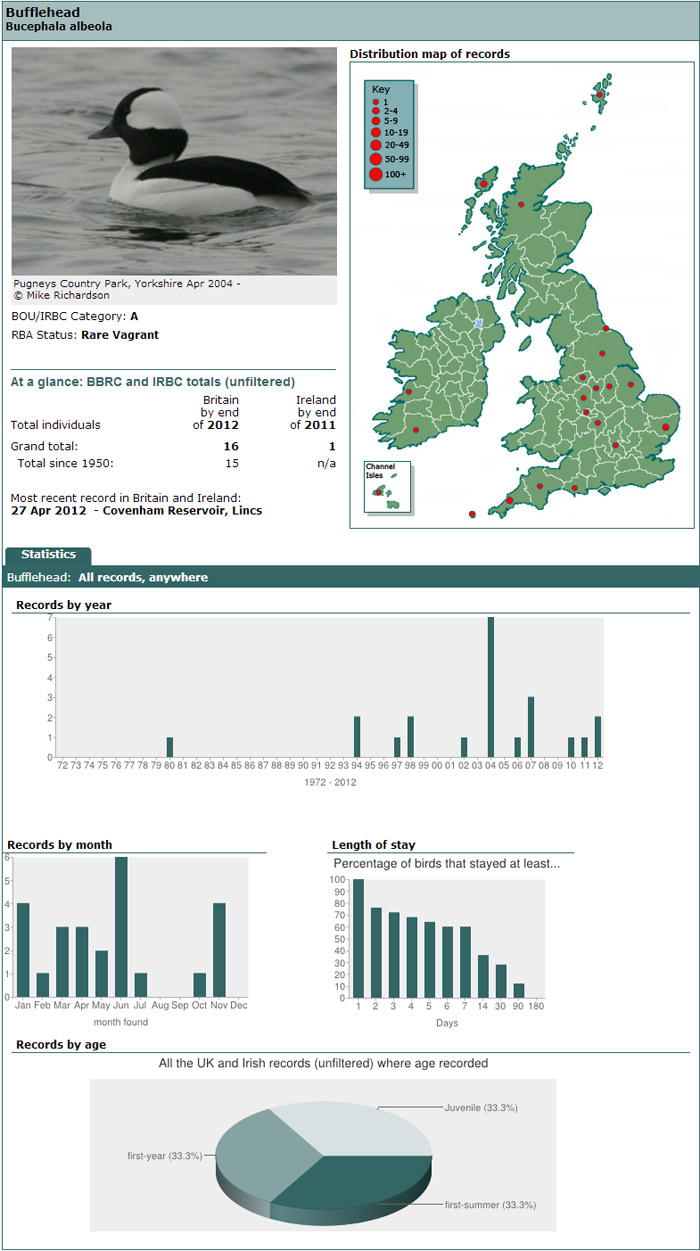 Bridled Tern (Norfolk) and Ruby-crowned Kinglet (Co.Cork)
Bridled Tern Ruby-crowned Kinglet - were there ever two more unlikely bedfellows? Nevertheless, these are the species that star in this week's Wholly Unconfirmed Corner – either the Rarity Round-Up equivalent of the annual midsummer newspaper reports of big cats on the loose in the British countryside, or some of the biggest 'ones that got away' there have been for a little while.
We start in Norfolk, where what would presumably have been the same wandering Bridled Tern that's mooched up and down the north-east coast this summer was belatedly reported roosting with Little Terns at Winterton on 18th. There was no sign of what would have been Norfolk's first record there the following day, just those Little Terns.
Moving on to Ireland, where a belated report of a male Ruby-crowned Kinglet came from a private garden in South Mall, Cork City (Co.Cork) in the evening of 17th. Wholly unconfirmed, but apparently it had been showing well for around five minutes at a range of just eight feet away from the observer. The owner of the garden is said to be familiar with the Goldcrests that occur in her garden...
What to make of that then? The head says it's all wrong: wrong time of year for an American passerine, not on a remote island or headland, no prior form for regular vagrancy, the species is so damn small and likely to be moribund by the time it gets here across the Atlantic... but the heart just wants it to be true. The year after Ireland's first in Co.Cork in October 2013 – could one have possibly crossed the Atlantic, clung onto the thread of life, and overwintered? Say it's so, please... But at the time of going to press, we've heard nothing more, and the garden's owner wants her privacy respected and no visitors to the garden. As with the Winterton Bridled Tern, for now this too must remain a chimera.
Things kept ticking over nicely this week where seabirds were concerned, with an unseasonal White-billed Diver in Highland off Thurso on 19th a noteworthy start to proceedings. Just how unusual this species is in the height of summer can't be overstated – up until the end of 2008, when the species stopped being assessed by the BBRC, only eight of 374 records came from July – and two of those (including the only Highland record) were long dead.
Ireland got in on the year's Wilson's Petrel action on 19th, with one noted from a pelagic out of Co.Mayo to the continental shelf edge; a good trip, with two Great Shearwaters and nine Leach's Petrels also recorded.
A Cory's Shearwater was logged off Spurn (East Yorkshire) on 19th, with a further 10 birds logged at sea in the southwest on 21st: five from the Scillonian near Wolf Rock, and five from a pelagic out of Scilly; and another five noted from Galley Head (Co.Cork) on 22nd . Offshore from Galley Head things were much more interesting that evening, with 11 Cory's Shearwater, five Great Shearwater and four Wilson's Petrels seen from a boat - not a bad haul, by any standards.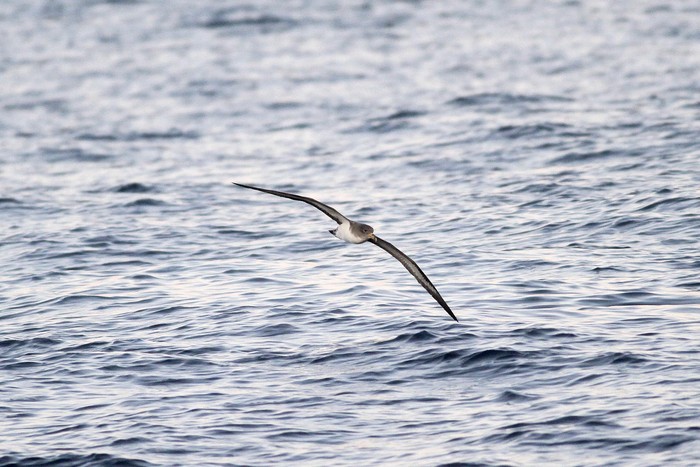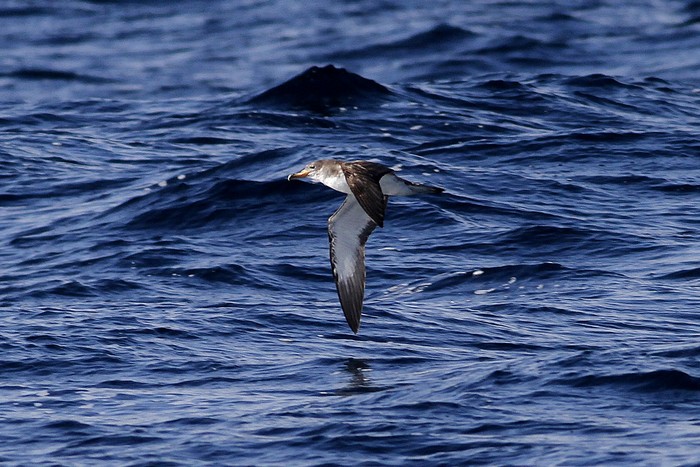 A notably displaced shearwater on 19th was the Balearic seen passing North Ronaldsay (Orkney). Elsewhere, there was still not a lot of movement to report where Balearic Shearwaters were concerned. Small numbers continued to be noted largely from the usual places – in Devon, singles off Berry Head on 16th and 18th, and from Hope's Nose on 20th; in Dorset, small numbers were seen almost daily from Portland, with a half dozen past there on 17th and 20th, and a single off Durlston CP on 18th; and other single birds seen from Thorpeness (Suffolk) on 20th, and in Ireland from Silver Strand (Co.Galway) on 16th.
Just the one Pomarine Skua was reported this week, seen off Burniston (North Yorkshire) on 19th. Slightly more on offer where Long-tailed Skuas were concerned, with single birds seen on 16th at Galley Head (Co.Cork) and in Norfolk off Great Yarmouth and Holme; and on 20th, when one was reported in Lothian from Gosforth Bay.
Another week, another single report of a White Stork - this time from Abingdon (Oxfordshire) on 20th. Other notable long-legged birds involved a handful of species – a possible Purple Heron seen at Mablethorpe (Lincolnshire) also on 20th; the adult Night Heron still at Kent's Bough Beech Reservoir on 16th and a probably second-summer bird at Seeswood Pool (Warwickshire) on 21st-22nd; and the adult Cattle Egret again noted in Co.Down at Hillsborough on 21st.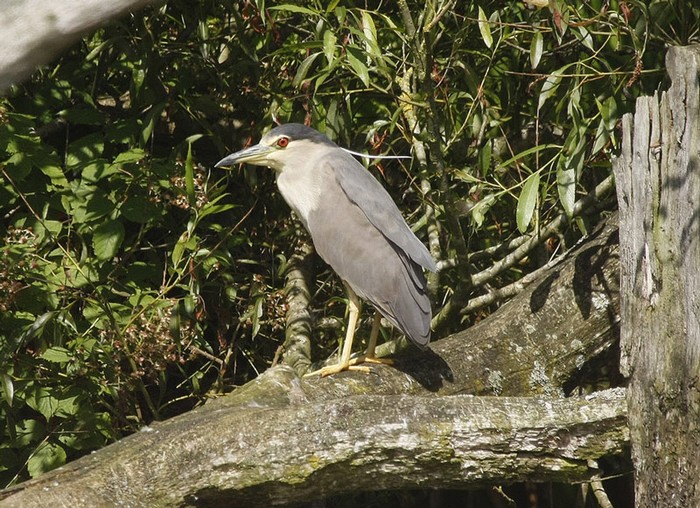 There was definitely something going on where Great White Egrets were concerned this week – numbers more or less doubled on last week, with around 30 birds reported from 14 counties. Two birds remained at Bough Beech reservoir (Kent) all week; other duos were noted at Ham Wall (Somerset) on 16th at least (with at least three birds at Shapwick Heath NNR on 19th), and in Lancashire at Martin Mere WWT on 18th, and Leighton Moss on 20th – the latter site hosting three birds on 21st-22nd.
Elsewhere, single birds were noted in Somerset on 20th at Chard Junction; in Gloucestershire at Coombe Hill Meadows on 16th-19th, Slimbridge on 17th, and Kempsford GPs on 20th-22nd; from Suffolk at Lakenheath on 16th-22nd and Kessingland on 19th; from Essex at Wat Tyler CP and Bowers Marsh RSPB on 20th; from Norfolk at Hickling Broad on 16th-22nd; in Cambridgeshire at Wicken Fen on 16th-19th; from Warwickshire at Middleton Lakes RSPB on 17th-19th; from Staffordshire at Aqualate Mere on 18th; in Cheshire at Sandbach Flashes on 18th; from East Yorkshire at Hornsea Mere on 16th, and from West Yorkshire at Fairburn Ings on 17th; in Cumbria at the Kent Estuary on 21st; in Wiltshire at Cricklade on 22nd, and in Conwy at Alwen Reservoir on 20th-22nd.
Spoonbills numbers remained strong in Norfolk, with peak counts at Cley on 16th involving 22 birds, and 20 birds at Titchwell on 17th. Stiffkey accounted for eight birds on 17th, and Brancaster six birds on 20th rising to 14 on 22nd. Two birds at Thornham on 19th and a singleton at Hickling Broad on 16th-22nd seemed rather paltry by the county's recent standards.
Elsewhere numbers remained static with around 30 birds noted across the reporting area – multiple records came from Northumberland where three birds were noted at Druridge Pools on 16th-17th, and Cresswell Pond on 20th; two were seen over Bough Beech reservoir (Kent) on 16th, with another two reported from Fairburn Ings (West Yorkshire) that day also; at Blacktoft Sands (East Yorkshire) where a duo were to be found on 17th-20th; in Moray at Findhorn Bay where the two birds were again seen on 21st; and most notably in Lincolnshire, where three birds lingered at Frampton on 19th-22nd and six birds were at Alkborough Flats on 19th, with five still there the following day. Single birds were at Bowers Marsh RSPB (Essex) on 16th, Drayton Bassett (Staffordshire) on 18th, Cotswold Water Park (Wiltshire) on 22nd, and in Ireland at Quoile Pondage (Co.Down) still on 16th-20th.
Settled Glossy Ibises were the order of the day this week where that species was concerned. Lingerers from last week remained at Watermead CP (Leicestershire) until 19th; at Vane Farm (Perth and Kinross), Ouse Washes RSPB (Cambridgeshire) and around Christchurch Harbour (Dorset) until 21st; and at Frampton Marsh (Lincolnshire), Otmoor (Oxfordshire) and Milnthorpe (Cumbria) until 22nd. Further individuals were in Cambridgeshire at Berry Fen on 19th-22nd, Welney (Norfolk) on 19th-20th, and in Leicestershire at Wanlip on 20th-22nd.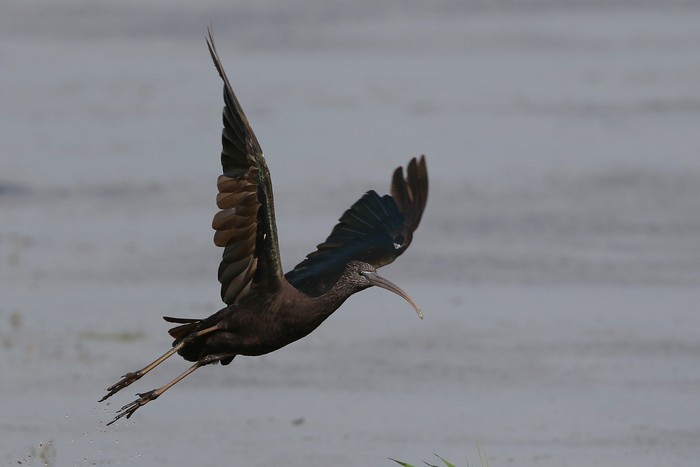 In East Yorkshire the first-summer Common Crane remained happily on station at Leven Carrs until 20th. In South Yorkshire two birds were on Hatfield Moor on 22nd.

More signs of the passing of summer and the early days of autumn came this week with a trio of Spotted Crakes reported: single birds were in Somerset at Weston sewage works on 19th, in Gloucestershire at Slimbridge on 20th, and in Dorset at Lytchett Bay on 20th-22nd.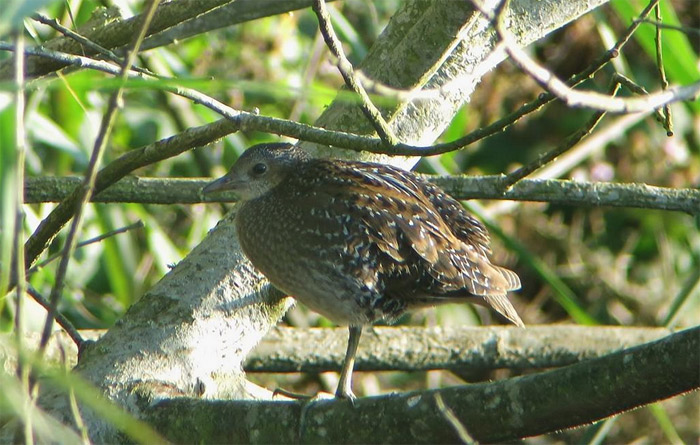 Very peaceful this week where wildfowl were concerned, with just three summering Ring-necked Ducks to report – a male and a female at Lough Beg in Co.Derry still on 16th, and the moulting drake in Scotland at Murton GPs (Angus) still until 21st at least. p> <!—Section Title -->
After last week's terrific showing from the shorebirds, things calmed down a lot this week. Top of the class goes to the two pratincole species on offer – the wandering Black-winged and the considerably more settled Collared - the latter remaining at Suffolk's Minsmere until 22nd.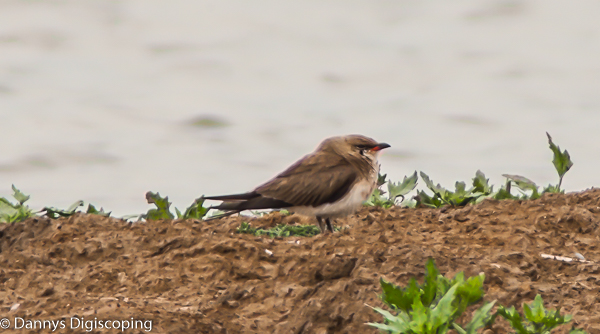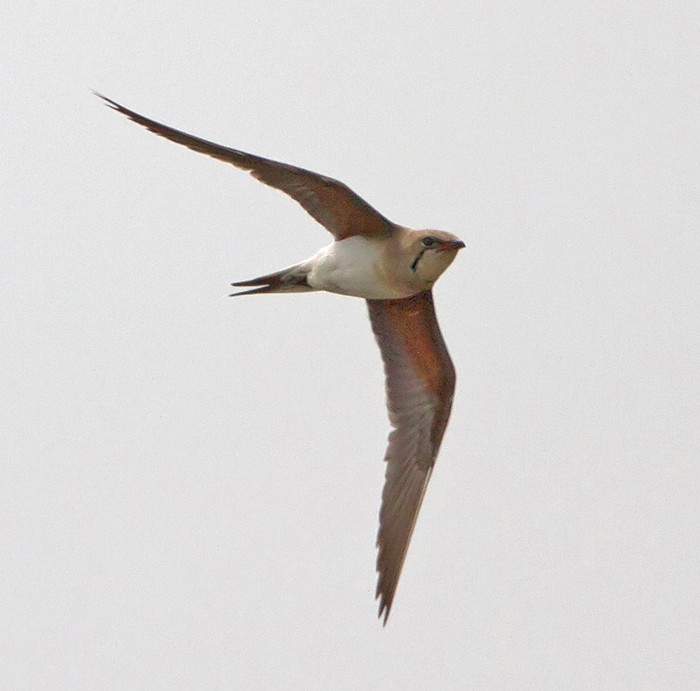 Lincolnshire came close to stealing the show with a probable Terek Sandpiper seen at Frampton on 20th. That tremendous site continued to hold the adult Lesser Yellowlegs all week, with the bird still there on 21st.
Also settled, on North Ronaldsay (Orkney) the Grey Phalarope remained in residence on Gretchen Loch on 17th. Staying in Scotland, the Spotted Sandpiper was again reported from Baron's Haugh RSPB (Clyde) on 18th.
Two Pectoral Sandpipers were logged this week, single birds at Misson (Nottinghamshire) on 17th, and in Lancashire at Hesketh Out Marsh RSPB on 20th.
Norfolk accounted for the week's sole Temminck's Stint at Titchwell on 19th-20th.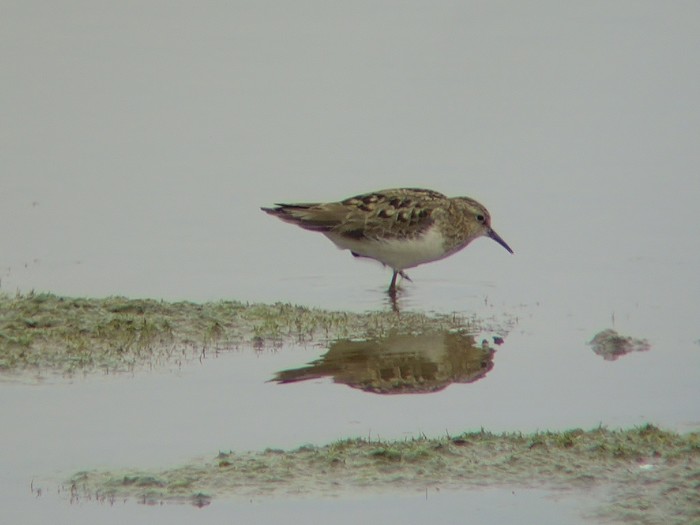 Last, but by no means least, we come to Black-winged Stilts. That two pairs from this spring's influx of the species stayed to breed in the UK is a matter of record now – but what became of the other adult birds that arrived weeks ago? When six birds (two adults, and four young) were discovered in Suffolk at Cavenham Pits on 19th the rumour mill span into life. It's entirely plausible that the adults had been there, unseen, hitherto. Whether or not the rumours in some quarters of six pairs breeding in the UK this summer are anything more than wishful thinking remains to be seen... The Suffolk birds showed no signs of going anywhere, remaining there until at least 21st (with at least one still there on 22nd), and lending some credence to the theory that the young were locally-hatched; and meanwhile in West Sussex the two adults and their three offspring remained all week at Bracklesham.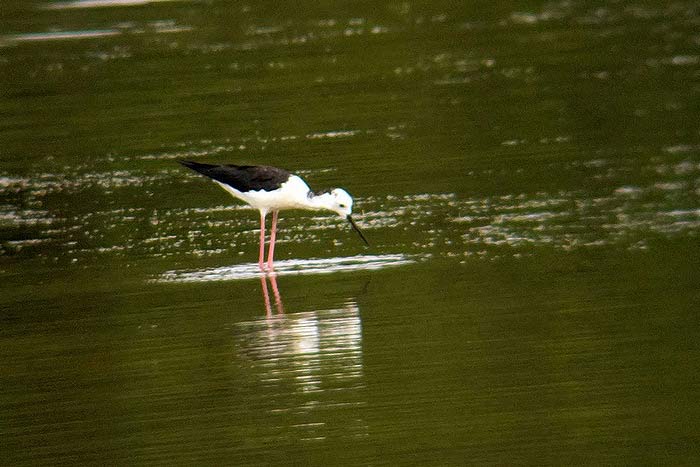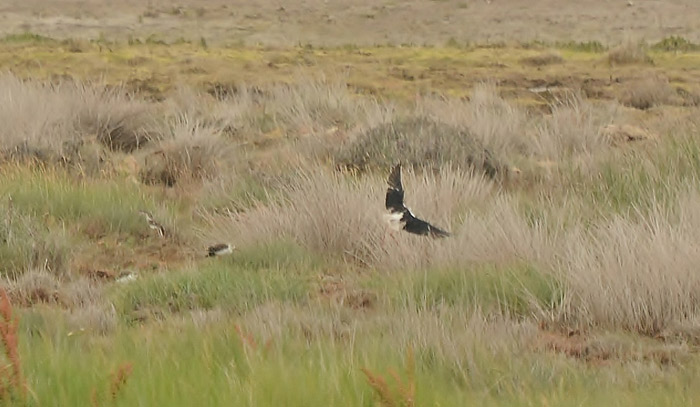 Headling the gulls, the first-summer Ross's Gull remained all week in Devon at Bowling Green Marsh, whilst in Ireland the first-summer Laughing Gull was reported again at Ballycotton on 18th and 20th.
These regulars aside, there was more excitement in the south-east where an adult Bonaparte's Gull was to be found at Kent's Oare Marshes on 17th-22nd. Only the fourth record for the county, this was the first since a one-day bird in 2001.
Norfolk laid claim to a first-summer Baltic Gull in the early evening of 18th at Cley. It's early days yet, but I'd bet that in the fullness of time, once we collectively know what we're looking for and gain some confidence, we'll probably find that Baltic Gull is an annual if rather rare visitor to the UK.
A far cry from the 20+ that were being logged weekly in Ireland during the winter months, a first-summer Ring-billed Gull made a summer appearance in Dublin Bay (Co.Dublin) on 20th.
Something of a uplift in numbers of white-wingers this week – the nights are drawing in, winter's coming, etc. A whole two Glaucous Gulls were on the Mullet (Co.Mayo) on 19th; whilst where Iceland Gulls were concerned North Ronaldsay laid claim to one on 16th, and Fair Isle (Shetland) one on 17th.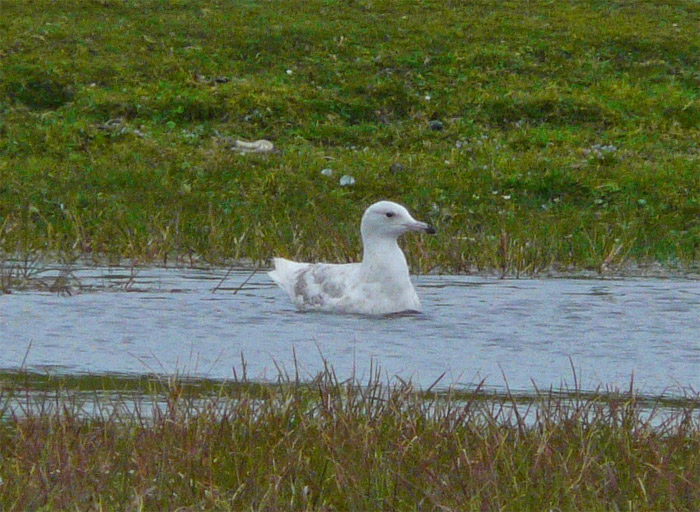 Very peaceful this week where raptors were concerned, with just a handful of records to report on and absolutely no eagles of any kind. Sadly.
A potential first-summer male Red-footed Falcon was seen on Orkney late on 22nd, noted near Dounby on the Orkney mainland.
Once again, a pair of Black Kite were noted, single birds in Norfolk over Acle on 16th, and in Berkshire over Moor Green Lakes NR on 20th.
Slightly more numerous were Honey Buzzards, with a handful of sightings away from the regular watchpoints. One came in off the sea at St Margaret's Bay, being seen over Bockhill Farm (Kent) on 18th. An unconfirmed report of another that day came from Cornwall at Westdowns. One was noted over North Downs (Hampshire) on 19th, and another probable record came from Bath (Somerset) on 20th.
Norfolk accounted for two reports of Montagu's Harrier this week, a probable male at Stiffkey on 17th, and one at Haddiscoe on 21st. A further bird was noted in Lincolnshire on 22nd, at Blacktoft Sands in the early afternoon.

Although a little livelier than last week, things were for the most part predictably quiet this week where passerines were concerned. With no further ado we'll start dodging the tumbleweeds and pray for September.
Fair Isle hung onto a Marsh Warbler, with one bird still there on 17th. The week's tally doubled with another bird singing in Dorset at Stanpit on 18th.
A female Woodchat Shrike kicked the week off at Gramborough Hill (Norfolk) on 16th. Meanwhile the male Red-backed Shrike was still to be found in Norfolk at Winterton Dunes until 21st at least. After this spring's good showing, who'd bet against there being one or two other Red-backed Shrikes lurking in the scrub out there on the east coast?
Two possible Hoopoes were reported, one at Purleigh (Essex) on 17th, another on 19th at Charlbury (Oxfordshire). A further probable bird was noted in Hampshire at Basingstoke on 22nd.
The only Bee-eater of the week proved equally hard to pin down – a probable at Abbotsbury (Dorset) on 18th.
Less troublesome were two Rose-coloured Starlings noted during the week: the adult seen again in Suffolk at Lowestoft on 19th, and another up in Highland on 17th west of Scrabster at Forss.
A Short-toed Lark seen at Rainham Marsh RSPB on 20th is an excellent London record for those fortunate enough to catch up with it.
Dungeness closes the week's passerine reports with a Serin, noted there on 17th only.
We're firmly into the height of summer now, and the likely birds for the coming week remain much as last week – seabirds and shorebirds being the most likely headline-stealers in the days to come.
A Caspian or a Gull-billed Tern are distinct possibilities; and you can take your pick from an array of tasty tubenoses, with Fea's, Wilson's, Madeiran and Swinhoe's Petrels all having featured in the coming week in past years. The latter, of course, is practically a dead cert on Fair Isle. But who knows, maybe one without leg jewellery may yet be found.
On the shorebird front, I'm going to employ a bit of reverse psychology and not predict, yet again, a Pacific Golden Plover. That should do the trick... While almost anything's possible where shorebirds are concerned at this time of year, and White-rumped Sandpipers seem all-but inevitable, I'm going to fix my sights squarely on a classic late July wader – a fine Marsh Sandpiper or two.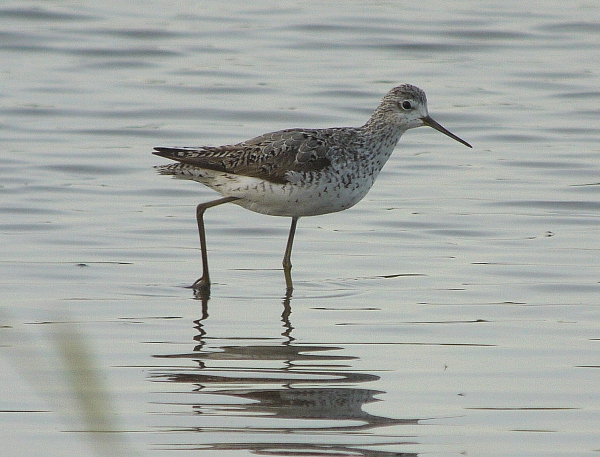 Jon Dunn
23 July 2014


Many thanks to all our contributors for their photos, videos and sound recordings.
Mark Leitch, Brendan Doe, Chris Bromley, Ian Mills, Mike Richardson, Joe Pender, Dave Hutton, Stuart Gilles, Shaun Robson, Danny Porter, Nicholas Brown, Craig Shaw, Denise Emmerson, Barry Woodhouse, Mick Davis, Mark Warren, Justin Carr.