Weekly round-up: 15 - 21 Aug 2012
The week at a glance
Trio of Fea's (type) Petrels off the Irish coast
Ireland's second Least Sandpiper of the autumn flies through County Cork
…while a Barolo Little Shearwater also passes the Cork coast
Northern Isles and east coast enjoy another week of drifters and rares…..
The new round-up week began with a lively belt of weather moving across many western parts of Britain and Ireland, bringing hefty showers or longer spells of rain, along with some pretty unseasonal strong south to southwesterly winds.
Once the system had moved through, a pulse of very warm, humid weather followed on behind and over the weekend, in parts of East Anglia and the southeast of England, temperatures climbed beyond the 30 degree mark (Suffolk hitting 32 degrees on 19th). Coupled with the high humidity it was, in some places, borderline unbearable.
The further north you went, the better it got (in terms of birding weather for starters) ~ much of the week saw the Northern Isles enjoy south-easterlies and occasional pulses of rain or showers ~ and the birds that arrived as the week unfolded certainly reflected those exciting conditions….
Headline birds
Last week, the lack of rarer seabird species was duly noted ~ the smart money, after a peek at the aforementioned weather system that skirted through at the start of the week, and the hairdryer-hot pulse of air coming from way beyond the Iberian peninsula that followed, suggested that if there was going to be something a cut above the norm, then the first few days of the new round-up period would be the time to look…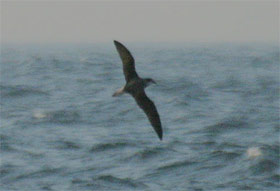 …and, right on cue, Ireland scored three Fea's (type) Petrels over the weekend of 18th & 19th. First up, two birds seen off Carnsore Point (Co. Wexford) on the morning of 18th, with at least one lingering off shore to mid-morning, amongst a feeding flock of Manx Shearwaters. Once accepted by the IRBC, these two will become the fourth and fifth county records ~ previous Wexford records (all accepted as Fea's/Zino's, as is the case with virtually every other record from Ireland or the UK) came in 1999 (seen across six late August days from three different locations), 2005 and 2008, both of which were seen from Carnsore.
The following day, on 19th, another Fea's type was seen off Cape Clear (Co. Cork) ~ the 12th record for the island. Currently Cork has 31 accepted Fea's/Zino's to its name ~ a remarkable haul ~ and Cape Clear's dozen include the first ever accepted Pterodroma, seen in September 1974. The only site to claim more of these legendary seabirds is County Clare's most famous seawatching spot, Bridges of Ross ~ 17 records there…..
Currently, there are just three records of specifically proven Fea's Petrel on the British or Irish list ~ all photographed birds from the Western Approaches, in and around Scilly ~ two birds in 2001 (including the much-admired bird from the M.V. Scillonian III) and one during the autumn of 2004.
Fea's Petrel in Britain and Ireland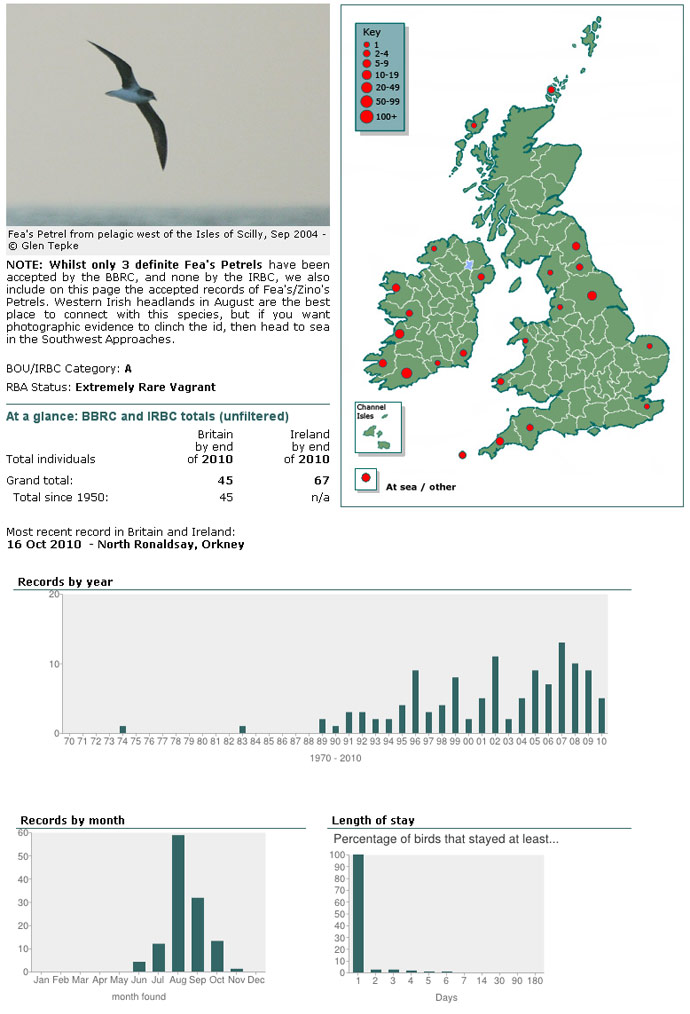 Not to be outdone by a Fea's Petrel, Cape Clear's long-time warden Steve Wing notched up a calling Least Sandpiper just after midnight of 20th. As audacious a claim as it may seem to be, the squidgy, shrill notes of this lovely little Calidrid would stand out to the trained and travelled ear.
There are currently five records of Least Sandpiper on the Cork list ~ the first in 1966, the most recent in 1993 ~ and all five have arrived between August 7th - 13th September.
Staying in Cork, back out to sea, news too this week of a fly-by Barolo Little Shearwater off Toe Head in the west of the county, on the afternoon of 19th. If accepted, this would become Cork's first Little Shearwater since August 1993, when one was seen off Cape Clear Island. The Cape has four of the five county records to its name at present, including two birds seen between 24th-26th September 1978.
Earlier this week, four Barolo Little Shearwaters were seen off the coast of Nova Scotia, each one of them captured wonderfully well in startling flight shots, something that has yet to happen with any claim in Britain or Ireland to date….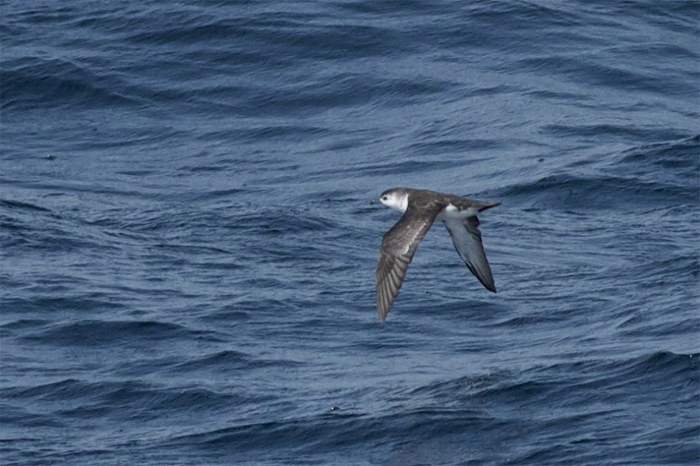 Seabirds
At least six Wilson's Storm- petrels to report this week ~ all from Ireland with four of them seen on 17th ~ the first appeared off Bridges of Ross early in the morning, with a further three seen from a pelagic trip off the coast of County Kerry later in the day. Bird five was seen on the same seawatch as the Barolo Little Shearwater, off Toe Head (Co. Cork) on 19th with number six (and Cork's second of the week) following along at Galley Head on the morning of 21st.
Perhaps surprisingly, there were very few big shearwaters recorded, just eight Great Shearwaters noted, with one each for Cornwall (Porthgwarra) and Devon (Berry Head) and three for Cork (including two off Cape Clear) and singles for Scilly, Wexford and Kerry (on the pelagic on 17th). Cory's Shearwaters could muster a handful more ~ eight off Cape Clear on 16th with two off Gorran Haven (Cornwall) the same day, one from Flamborough Head on 19th and one in the waters of Scilly on 21st. Back at Berry Head, the week's high count of Balearic Shearwater was noted on a windy 15th, 26 counted by the afternoon, with 11 off Milford-on-Sea (Hampshire) the same day. It was low single figures for the rest of the week, birds noted as far north as Lancashire and East Yorkshire, with around 60 birds seen in total.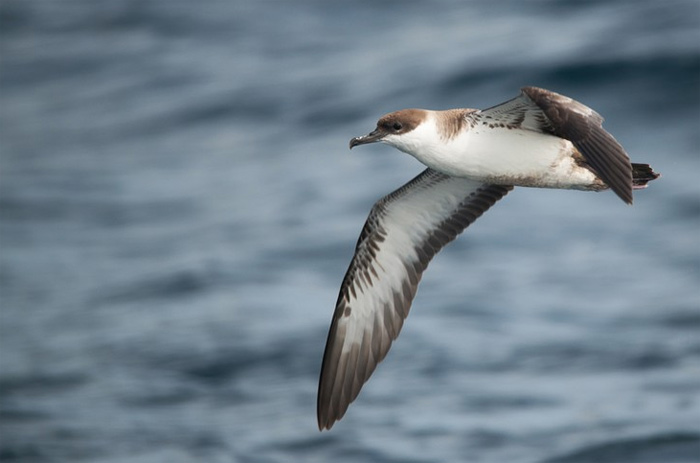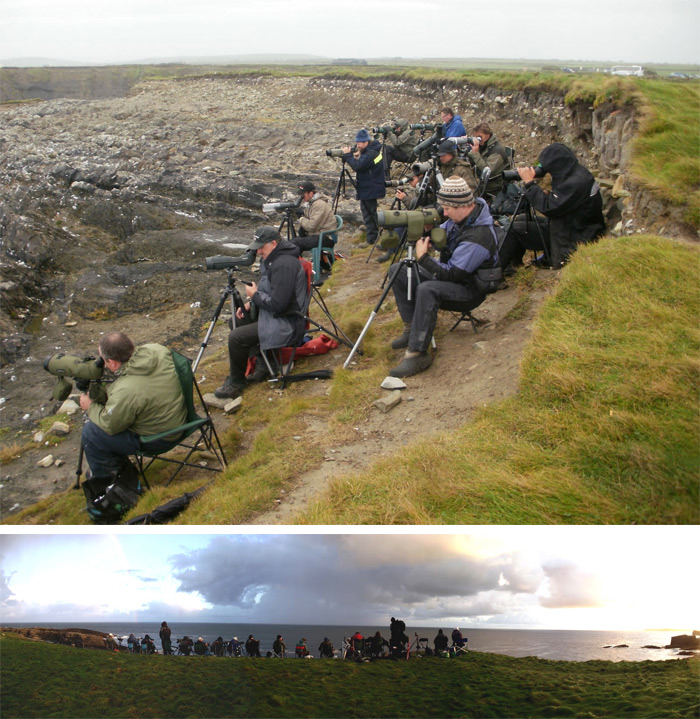 Three of the week's five Long-tailed Skuas were seen off East Yorkshire (two from Flamborough and one from Grimston), with one a piece for Norfolk and Cork. Just over 30 Pomarine Skuas were notched up over the past seven days, with four passing through the Swale (Kent) on 15th and six trundling by Bridges of Ross on 21st.
Seven Sabine's Gulls were noted on a further-out-than-normal Scilly pelagic on 18th and followed two, closer to St. Mary's, the previous day. Off Skye, an adult Sabine's Gull was seen on 17th (with an immature on 20th) with further singles reported from the Dyfi Estuary (Gwynedd) on 16th and Tolcarne and Downderry (Cornwall) on 15th.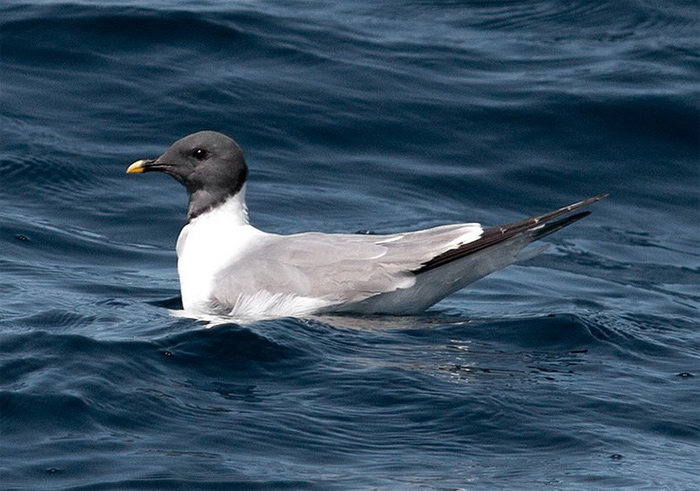 Grey Phalaropes this week included four off Clogher Head (Co. Louth) on 15th with another off Hermitage, also in Louth, the same day. Singles were noted at Spurn and Tacumshin (on 16th and 19th) while the Kerry pelagic on 17th scored an adult on 17th.
Herons, Egrets & allies
At Pennington Marshes (Hampshire), the adult Night Heron remained in place until at least 19th, while two Purple Herons were seen during the week ~ at Fritton Marshes (Norfolk) on 15th and Grove Ferry (Kent) on 19th-21st.
Also present at the latter site was a Great White Egret, one of up to half a dozen reported through the course of the week which also included other Kentish birds at Stodmarsh on 18th (though that could quite easily have been the Grove Ferry bird) and Dungeness on 18th-19th. Elsewhere the Great White Egret at Grimley (Worcestershire) throughout the week, and others were in Cheshire (at Burton Mere Wetlands on 17th), Cornwall (over the Hayle Estuary on 19th), Somerset (at Chew Valley Lake on 20th) and the Wirral (over Hilbre Island) on 21st.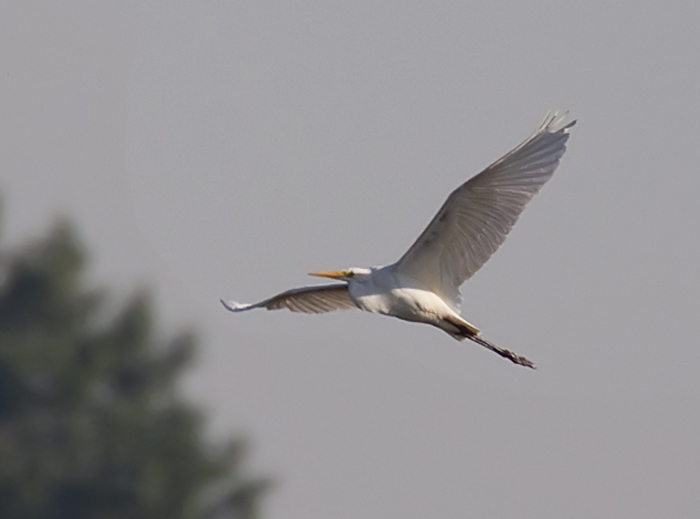 The quartet of White Storks lingered a little longer at Wet Moor in Somerset ~ still present from 16th-21st (departing to the northeast just after midday on the final date) while over the Severn Estuary and away to Pembrokeshire, a Glossy Ibis remained at Marloes Mere all week ~ birds have been seen here, off and on, since January 17th this year with a peak of four birds in May. Another long-staying Glossy Ibis is the bird at Tacumshin (Co. Wexford) which was seen to 18th at least (birds have been noted here intermittently since May) while in Cork, a bird at Timoleague has been around since at least early June (one was seen in February and three were present in May).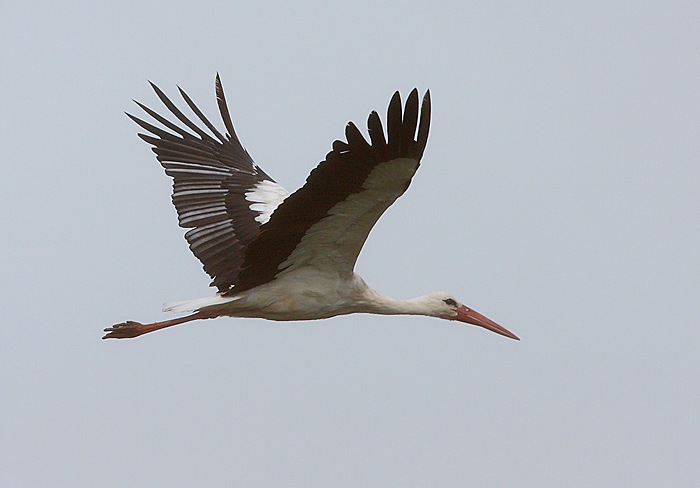 Up to 20 Spoonbills were still enjoying themselves at Titchwell RSPB (Norfolk) during the week, with eight of them decamping to nearby Holme on 19th. To the east, at Cley, up to 10 birds were noted (including several begging juveniles of various growing bill lengths) while in Suffolk, Minsmere RSPB hosted seven birds on 15th while nine other birds were spread across seven counties, from Somerset and Dorset to Northumberland and Forth. The only Common Cranes reported this week were three birds at Welney WWT (Norfolk) on 21st.
At Marazion Marsh, a Spotted Crake was seen through to 18th, with another at Stanpit (Dorset) on the same day (seen again at the end of the week too). The 18th also saw the discovery of a Spotted Crake at Farlington Marshes in Hampshire, that bird showed well to the following day with the final individual this week appearing at Birstall Meadows, near Leicetser, on 21st ~ a great inland patch find. On Orkney, a drifting Corncrake was found on North Ronaldsay on 16th.
Ducks & Geese
The first Ring-necked Duck of the autumn was found at Loch Leven (Perth & Kinross) on 20th, while two Ferruginous Ducks remained from previous weeks ~ at Blagdon Lake (Somerset) to 19th at least (having last been reported at the start of the month) and at Minsmere RSPB (Suffolk), also to 19th.
The only other duck of note this week was a female Surf Scoter (and the presumed Surf X Common Scoter hybrid) amongst the summering sea duck flock off Blackdog (Aberdeenshire) on 17th.
Raptors
Staying in Scotland, a Black Kite was seen over the Montrose Basin (Angus) on 19th (still a very rare bird in mainland Scotland) while some 25 migrant Honey Buzzards were reported during the week, including three over Wells (Norfolk) on 20th.
Off the coast of Donegal, on Arranmore, the male Snowy Owl was still present on 17th-20th, captured in flight beautifully here by Ronan McLaughlin….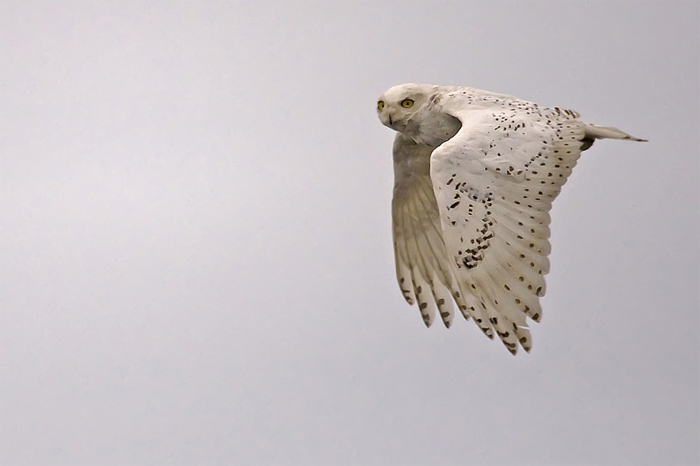 Shorebirds
This week saw the arrival of the first two Baird's Sandpipers of 2012 ~ the first making landfall in County Kerry, at Baile an Reannaigh, on 16th-17th with the second, a neat juvenile, appearing at West Angle Bay (Pembrokeshire) on 20th-21st.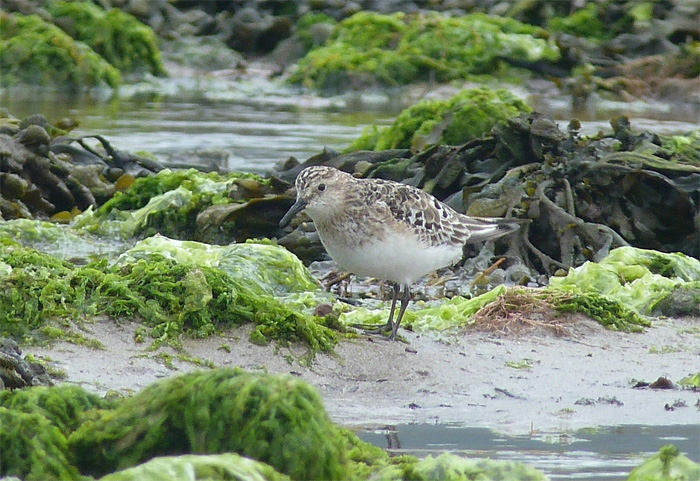 Also new this week, a super-stripey juvenile Broad-billed Sandpiper ~ found at last knockings of the evening of 21st at Seaton Snook (Cleveland). Just the second Broad-billed Sandpiper of the year (the only other individual was seen on the Outer Hebrides at the end of May) it's the first in the county for a couple of years ~ the most recent record was another juvenile, also at Seaton Snook, in September 2010.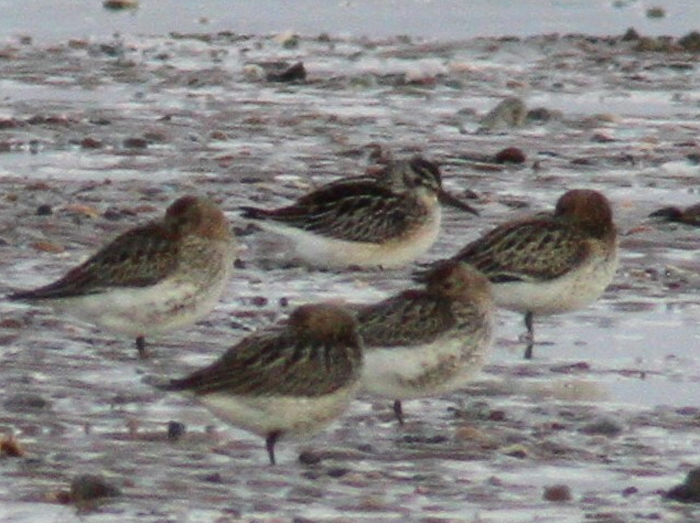 Another new shorebird this week was the first-summer American Golden Plover found on the Ouse Washes, near Earith (Cambridgeshire) on 21st ~ since the first record in 2001, this still exciting vagrant has appeared in the county in seven of the last 11 years ~ not a bad strike rate ~ but it's the first since 2008.
Northumberland's first Buff-breasted Sandpiper in almost three years was found at Warkworth on 18th with Irish singles on Cape Clear, also on 18th, and Quilty (Co. Clare) the following day. In Derry, a White-rumped Sandpiper spent 18th-20th on the banks of the Bann Estuary and the second of the week was found at Snettisham RSPB (Norfolk) on 21st.
Five Pectoral Sandpipers were recorded this week ~ singles remained at Marshside RSPB (Lancashire) and Elmley RSPB (Kent) to 16th and 17th respectively ~ with new birds at Saltfleetby NNR (Lincolnshire) on 18th and, on 19th, at Rosslare (Co. Wexford) and Loch of Strathbeg (Aberdeenshire).
The moulting adult Long-billed Dowitcher at Slimbridge (Gloucestershire) remained in place for another week while, from a different point on the compass, a Black-winged Stilt, seen in flight over Pett Level (East Sussex) on 15th.
Rarer still could be the potential Marsh Sandpiper seen and photographed (in very poor weather) on the Amble Marshes (Cornwall) on 19th ~ if submitted, and accepted, it would be a long-overdue first for the county (next door neighbours in Devon have only ever had three, while other southwestern counties can muster only a further four ~ one for Dorset and three for Somerset).
A Dotterel spent most of 17th in fields near Gamlingay (Cambridgeshire) while single flyovers on 18th were noted in Kent (over Bockhill Farm) and Norfolk (over Felmingham) while two birds appeared on Bardsey Island (Gwynedd) on 19th (with two also present on 21st). On 20th, singles were noted again in Kent (at Abbot's Cliff) and in Carmarthenshire (at Garreg Lwyd) with the total completed by one at Nanjizal (Cornwall) on 21st.
In Kent, a Temmick's Stint was on Oare Marshes (Kent) on 17th-18th (one paid a brief visit here last week) while juvenile Red-necked Phalaropes were in the Lower Derwent Valley (North Yorkshire) on 17th and Frampton Marsh RSPB (Lincolnshire) from 18th-21st.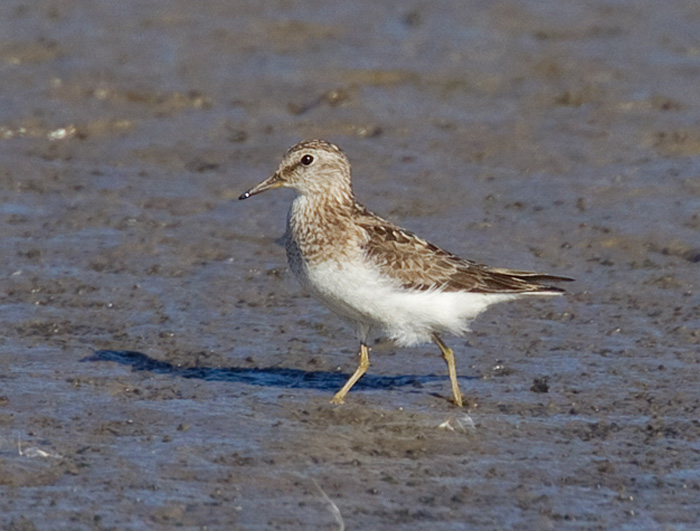 Gulls & Terns
In Ireland, to the northwest of Dublin, in County Meath, the first Franklin's Gull of 2012, a first-summer, was found heading in to the roost on the beach at Gormanstown on the afternoon of 16th. Aside from an autumn bird at Schull, in County Cork last October, this is the first Franklin's Gull in the Republic for over six years (one was seen at Kilcoole in March and April 2006).
Up until the end of 2010, there were 16 accepted of this long distance traveler in Ireland, with a further 66 in Britain. Six of those 82 birds famously appeared in a 10 day window at the start of November 2005 ~ tailgating the remarkable invasion of Laughing Gulls ~ with birds found two birds in Cornwall, two birds in Ireland (in Wexford and Galway), along with other singles in Wales and on Shetland.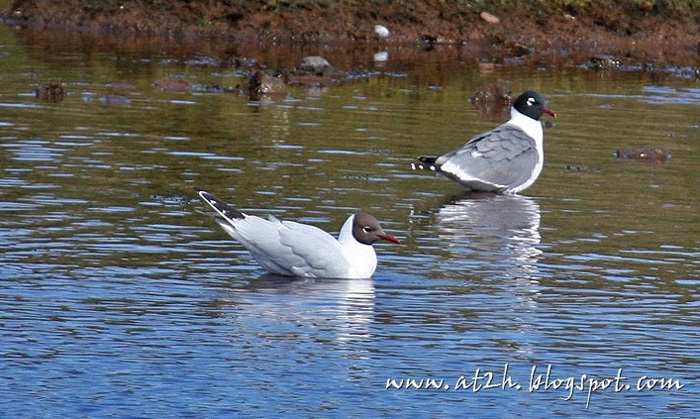 By the end of the spring 2006, a further six Franklin's Gulls were found (and accepted), five of them uncovered in the Irish Republic (including two in County Down). This week's bird in Meath will become the second county record, the first, in September and October 1999, was also discovered at Gormanston.
Franklin's Gull is a relative newcomer to the British and Irish List ~ the first was discovered at Farlington (Hampshire) in the early winter of 1970 and just four were recorded up until the start of the 1980's.
Britain's first first-summer spent five early July days in Ayrshire in 1980 (famously depicted in "A Twitcher's Dairy) while many people's first encounter came with the well-twitched bird on the Barbican, in Plymouth, in January and February 1982 (that bird also appeared in Cornwall and, later in the spring in Dorset, at Radipole ~ a wandering trait matched by several Franklin's Gulls that have followed).
A total of 11 birds were seen during the 1980's, with 29 in the 90's (including six in 1990 and five in 1999) and 40 in the 2000's (including 9 in 2005 and 10 in 2006, tho' doubtless there is yet more overlap with some of these records than is on the record books.
Franklin's Gull in Britain and Ireland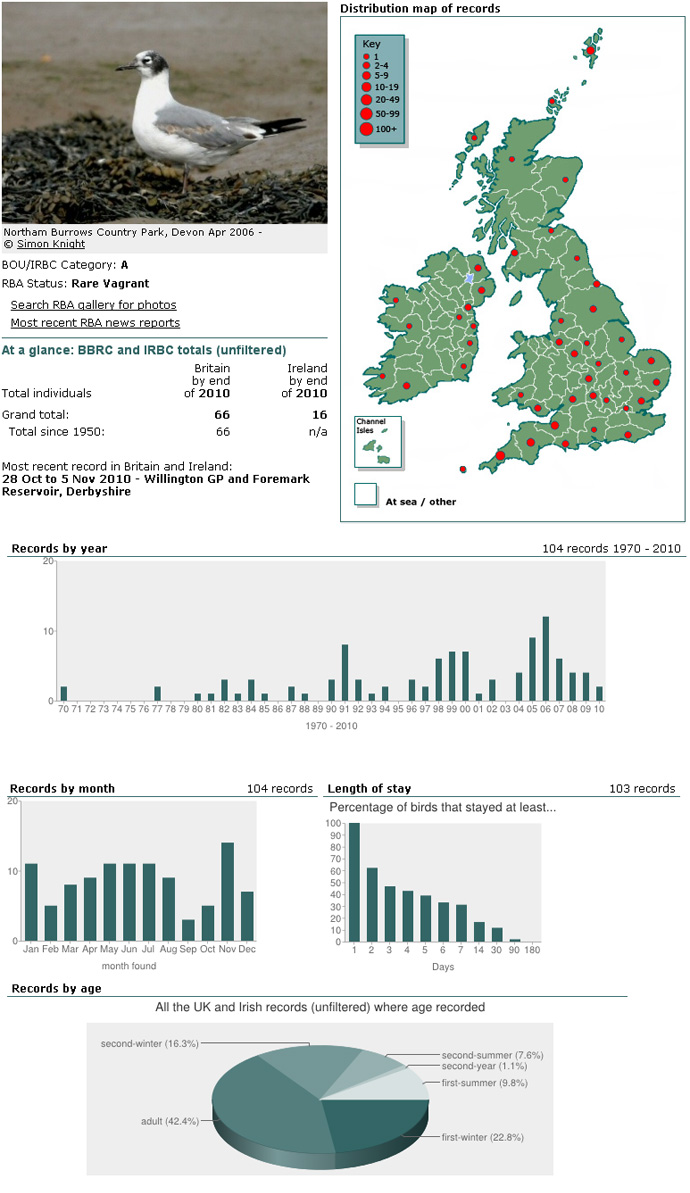 In northeast England, the super-looking adult summer Bonaparte's Gull was back at Whitburn (Co. Durham) this week, back for its third year in a row. Last year, the bird appeared on August 5th and remained to August 16th, reappearing again at the end of the month and on in to September. In 2010 it was noted first on August 28th and was seen, off and on, until September 11th ~ with presumably the same bird appearing at nearby Roker in October.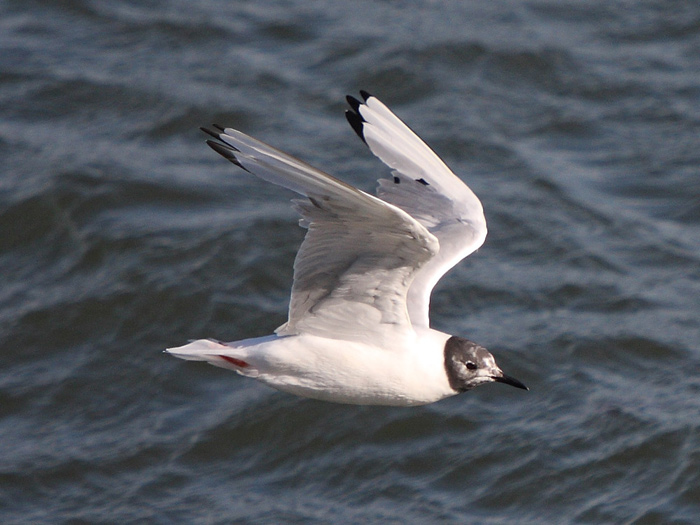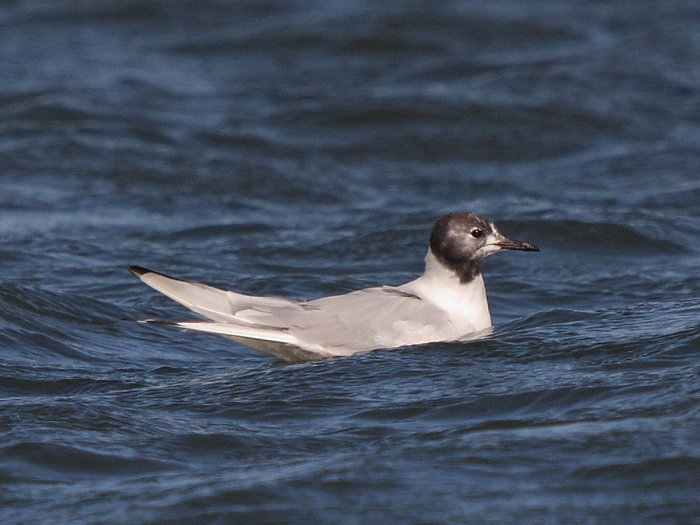 The second-summer Ring-billed Gull remained at Groomsport (Co. Down) throughout the week while in Forth, at Kinneil Lagoon, an adult Ring-bill was back for its umpteenth year from at least 15th. A new arrival, a second-summer, was at Doonbeg (Co. Clare) on 20th.
At least seven unseasonal Glaucous Gulls were seen during the week, on Shetland on 16th, on South Uist and in Glamorgan on 18th, with two at Kilbaha (Co. Clare) on 19th and further singles reported from Gwent and Argyll on 20th. A single Iceland Gull was reported from Beith (Ayrshire) on 18th.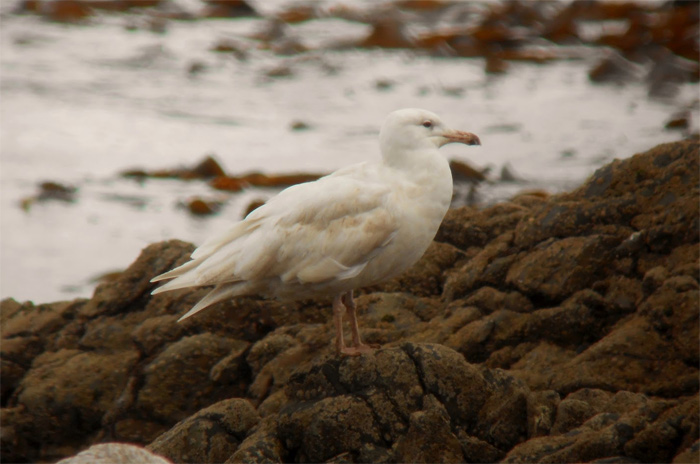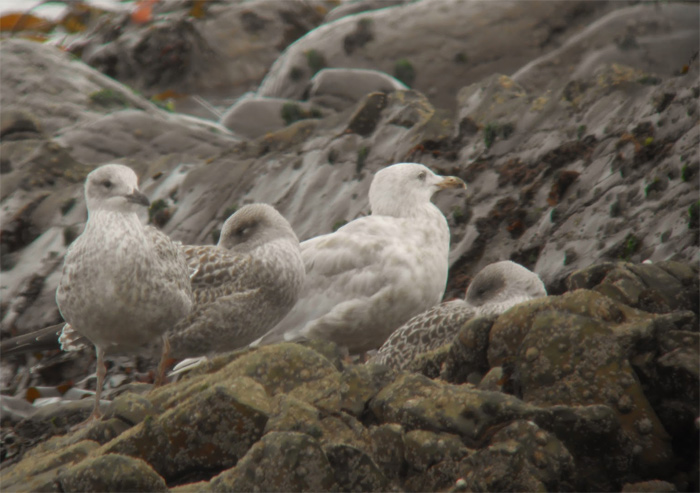 Across in Norfolk, a delightful-looking (presumed) adult Baltic Gull was discovered in the pre-roost gathering on Pat's Pool during the evening of 15th and the inevitable (annual) fuscus can of worms was opened once more….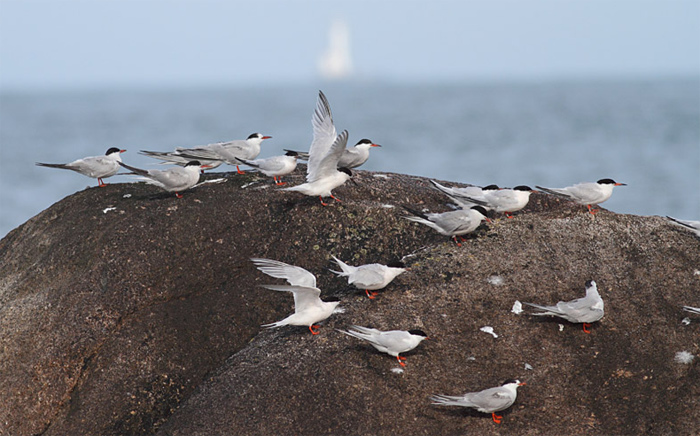 Overshooting drifters
Birders in the Northern Isles (especially those on Orkney's North Ronaldsay and across Shetland) have been having a fine time of it in the last fortnight or so. This week the two island groups hosted a Booted Warbler each ~ the first appearing on "North Ron" on 16th and it was quickly followed by one at Sumburgh on 18th-20th.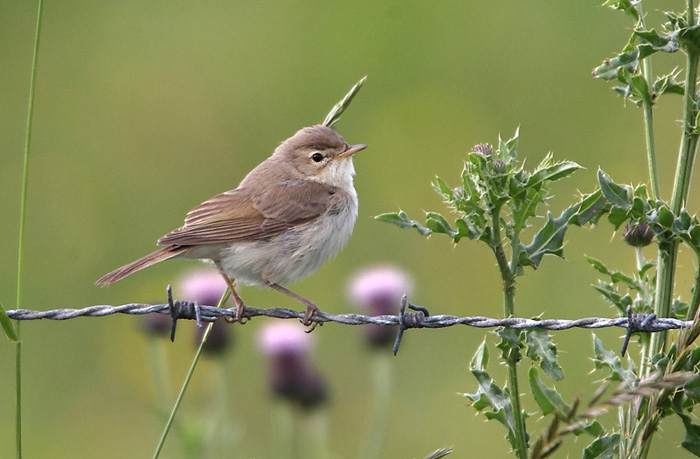 Shetland also snuck in the year's first Arctic Warbler, found on Fair Isle during 19th (the fifth consecutive year that the species has been seen on the island) and it (or another) was seen again on 21st. Meanwhile it was one-all in Greenish Warblers ~ last week's bird remaining on North Ronaldsay while Shetland bagging a new arrival on 18th, one was found on Out Skerries.
Seven Icterine Warblers were found around Shetland this week (four on Mainland, and one each for Whalsay, Unst and Yell) with two for Orkney and singles in Aberdeenshire (at Mains of Slain on 15th) and East Yorkshire (at Flamborough Head on 19th).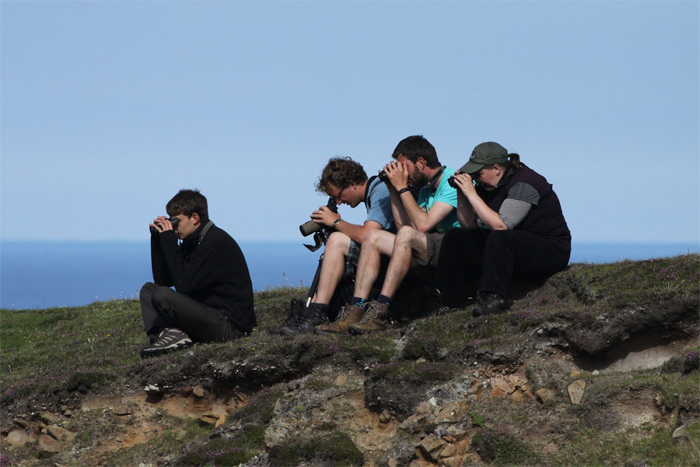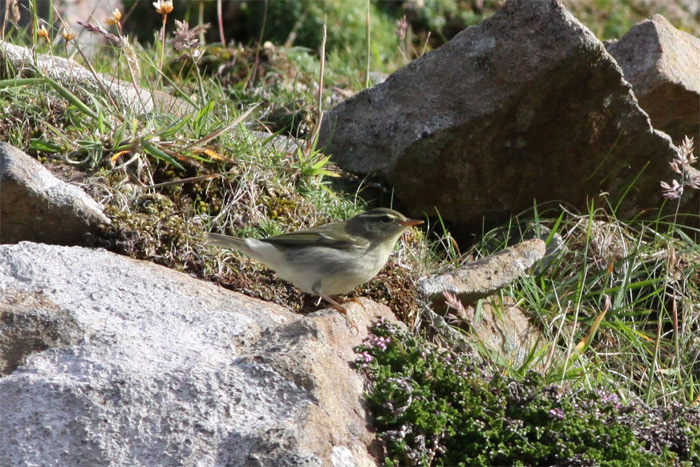 The final Shetland Icterine of the week, found at Vidlin on 20th, was the second nibble at the Eastern Olivaceous Warbler cherry this week, the first occurred in Fife, the bird at Kilminning re-identified ~ from photographs ~ as a Chiffchaff).
Elsewhere on Shetland, back on Fair Isle, last week's two Citrine Wagtails remained to 15th and a new arrival was found at Haroldswick, on Unst, on 17th, while the island group also hosted three of the week's four Common Rosefinches, one each for Fair Isle, Unst and Fetlar (between 15th-20th) while a male was seen on Arranmore Island (Co. Donegal) on 17th.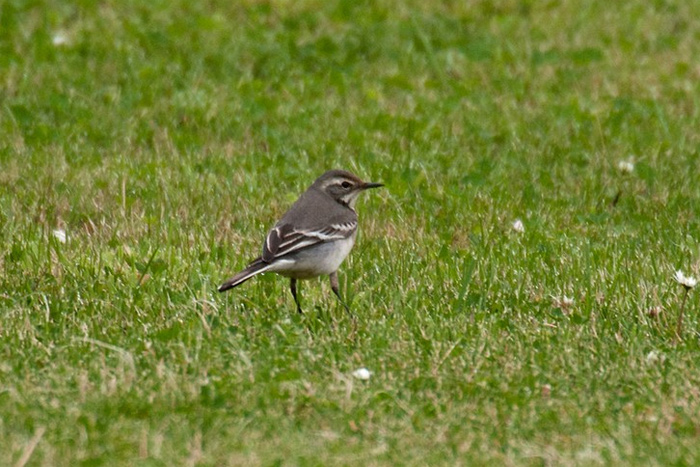 There were single Golden Orioles for Shetland (at Sandness, Mainland) on 19th and for Orkney (inevitably on North Ronaldsay) on 20th, while of the 20 or more Barred Warblers recorded this week, Shetland scored around eight (including three on Fair Isle on 16th) and Orkney managed at least three (all on North Ronaldsay). Spurn fared well with Barred Warblers over the weekend of 18th-19th (at least three birds reported) while there were two each for Fife and Norfolk.
Spurn also popped in the first Ortolan Bunting of the autumn (seen on 18th) with North Ronaldsay continuing its terrific run of birds when another Ortolan appeared on 20th. Further impressive finds this week included a Tawny Pipit in east London, at Barking Bay, during the evening of 19th (the first for the capital in over two decades) with another at Bradwell-on-Sea (Essex) on 21st. Single Woodchat Shrikes were noted in Dorset, at Wyke Regis, from 18th-21st and on Tresco (Scilly) on 20th.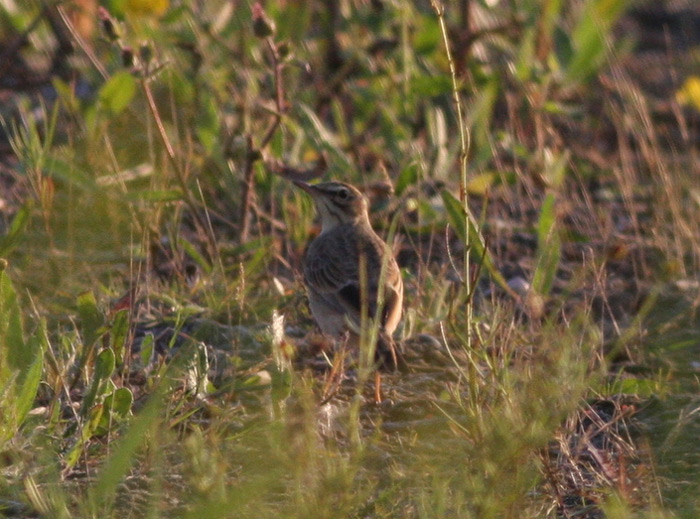 Eight of the 12 Red-backed Shrikes this week were split between Shetland (five there) and Orkney (three for them, including two on South Ronaldsay on 17th) with singles in Fife (on the Isle of May), East Yorkshire (at Spurn), Cornwall (at Land's End) and in Wexford (at Hook Head).
Wrynecks too were mainly seen in the Northern Isles ~ 9 of 22 recorded this week were split between Shetland (six) and Orkney (three), with three in Cornwall (all on 21st) three for Dorset, two in East Yorkshire (tho' one was dead) and singles in Hampshire, Wiltshire, West Sussex, Norfolk and Fife.
Passerines ~ the best of the rest
Dorset scored three trapped Aquatic Warblers on 18th ~ two were caught on private land adjacent to Lytchett Bay with the third ringed in the north of the county the same day. In Cheshire, a two-day Aquatic Warbler was at Red Rocks on 19th-20th ~ a desperately rare bird in the northwest, so hopefully a lot of folk got to enjoy it….the fifth Aquatic Warbler of the week arrived at Steart (Somerset) on the early morning of 21st.
Three Melodious Warblers were found on 19th-20th ~ the first out on Walney Island (Cumbria) and this excellent west coast find was followed by one in East Sussex, at Beachy Head and one in Devon, at Start Point. The Walney bird is the first in the county since one on nearby South Walney NR in September 2003.
In Suffolk, ringers at Hollesley Marshes RSPB produced a surprise on 19th when they trapped a male Red-spotted Bluethroat ~ the first male Red-spot in over four years (the most recent was at Shingle Street in May 2008, male White-spotted Bluethroats having notched up five county records since March 2005).
Three Alpine Swifts made hay in the summer sunshine this week ~ the first was found along the seafront in Newquay (Cornwall) on 17th-18th, bird number two appeared over Edinburgh, also on 17th (it too was last seen on 18th) while the hat-trick was completed by one on the west coast of Ireland, over Brandon Head (Co. Kerry) on 21st ~ the third record for the site since the start of the 2000's.
A Hoopoe spent some of 16th on Portland, with it or another seen on 20th. Another Hoopoe was at Newdigate (Surrey) on 18th-19th, while this week's round-up concludes with a report of an adult Rose-coloured Starling in a garden at Potter Heigham (Norfolk) on 19th.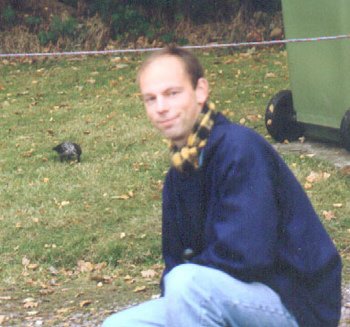 As we edge ever closer towards September, the weather for the next few days looks as though it could favour the Northern Isles once more, although there could be the odd cheeky seawatch or two to be had in the southwest or off assorted Irish headlands.
A whole host of great birds have appeared in the last week of August in years gone by ~ many listers now would dearly wish for another Little Whimbrel ~ 27 years and counting since the bird in north Norfolk (arriving on 24th August, while Britain's first arrived in south Wales, at Sker Point, at the end of August 1982).
And who's for another Nutcracker invasion? The famous movement in 1968 was in full flow during the fourth week of August, 54 birds recorded in the period we'll cover next week, 22nd – 28th August. Aside from a tricky two-day bird in Kent in 1998, there's not been a remotely twitchable Nutcracker since the famous bird at Cocknage Wood in the autumn of 1991.
Mark Golley
22 August 2012

This weeks contributors
For their help, contributions and photos this week a special thanks goes to:
Dave Parnaby
and
Fair Isle Bird Observatory,
Davey Farrar,
Paul Hawkins,
Mark Newsome, Jim Woods, Dr Graham Etherington, Glen Tepke,
Tom Johnson
David Campbell,
Niall Keogh,
Ashley Fisher,
Steve Ashton,
James Packer,
Ronan McLaughlin,
Ian Forrest,
Jason Atkinson
Paul Kelly,
and
Brydon Thomason.