Weekly round-up: 25 - 31 July 2012
The weeks highlights
Greater Yellowlegs reappears yet again
Roller reappears yet again
Semipalmated Sandpiper in Lothian
Influx of White-winged Black Terns
A surfeit of Baillon's Crakes
This week saw a return to more typical British summer weather. After the extremes of last week, only 25th saw such high temperatures whilst the nose of an Atlantic high pressure continued to extend across the country. By 26th, however, high pressure was building over the North Sea, bringing a shift in the wind to a northeasterly on exposed coasts and rolling much colder cloud and fog into eastern England. Elsewhere temperatures were soon down to a more normal twenty degrees or so with sunshine across much of the south though a trailing front from a low pressure off northwest Scotland brought rain across the north of the country. By 28th the wind was in the west for most, with moderate temperatures and a mixture of sunshine and showers but temperatures took a further dip on 30th in increasing winds.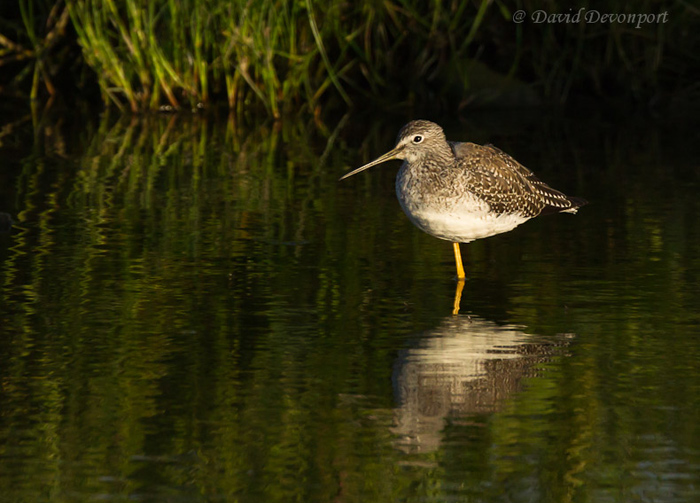 Headline birds
As well as being a busy week for weather, this was a busier week for birds too, with a more definitively autumnal feel to proceedings and an excellent set of birds, the best of which were all in Scotland, particularly Orkney. As well as a Scottish and Orcadian flavour to the week, the other obvious theme was reappearing birds!
Hot on the heels of last week's miraculously reappearing Western Bonelli's Warbler on North Ronaldsay, Orkney and House Crow at Cobh, Cork, both resurfacing after long apparent absences, the long-staying but wandering Greater Yellowlegs reappeared at St. John's Loch, Highland on 25th, continuing this site's recent good run of birds which includes Black Kite, summer plumage Grey Phalarope and multiple Lesser Scaups.
Last seen at Loch of Mey, Highland on 28th May, it had previously been at Loch of Strathbeg, Aberdeenshire, Loch Fleet, Highland and before that at Hauxley/Druridge/East Chevington, Northumberland. Though this is this bird's third appearance in Highland, it is only the second individual for the county, the last being as long ago as 19th May 1985, on the Isle of Skye. It was not seen on 26th but, guess what, it reappeared there on 27th. Is its next stop destined to be Orkney, just a short flight across the Pentland Firth?

View Greater Yellowlegs in a larger map
If so, it would contribute yet another good bird to this archipelago's already fine run of birds this autumn. Last week's national highlight was the Sharp-tailed Sandpiper on Westray, whilst the rediscovered Western Bonelli's Warbler also added to the quality. This week, what is presumably this summer's wandering Roller made a reappearance on 26th near Finstown, Mainland, by the road to Heddle, and was still there on 30th. This is only the 12th for Orkney, the last as long ago as 1966! This bird was last seen at New Pitsligo, Aberdeenshire on 15th July, before that it was at Aldborough and Spurn, both Yorkshire. Like the Greater Yellowlegs, it seems bent on continuing north despite the lateness of the season.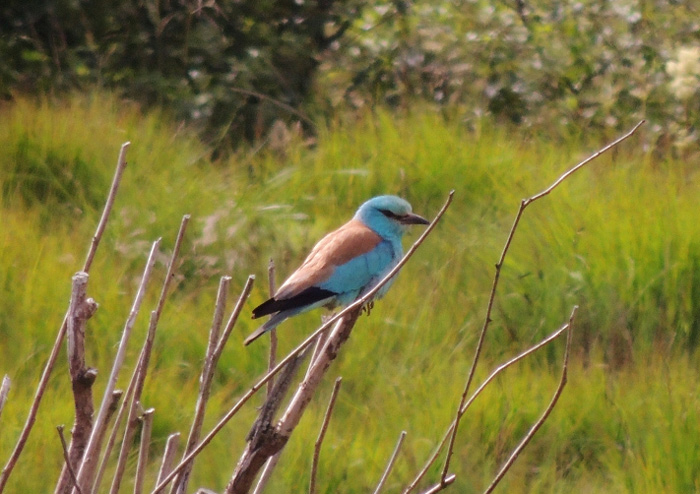 The week's third highlight was also in Scotland. Predicted in last week's roundup, the appearance of an adult Semipalmated Sandpiper at Tyninghame Bay, Lothian on 29th was perfectly timed! It stayed to 31st and became only the second record for Lothian, following the first, a juvenile at the same site, on 27th August to 15th September 2010.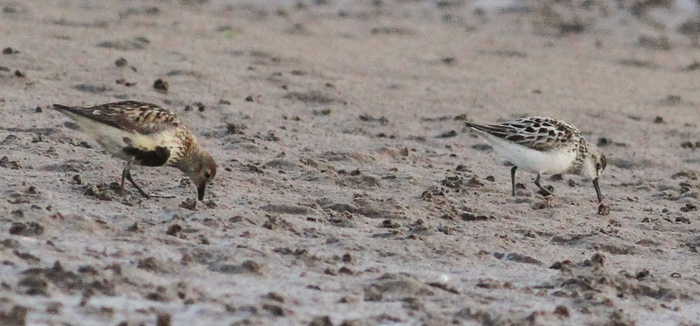 Closer to home for most was a sudden rash of White-winged Black Tern sightings in east and southeast England - at Frampton Marsh, Lincolnshire briefly on the early morning of 25th, then singles at Minsmere, Suffolk on 28th and Staines, Surrey on 28th and 29th, with further reports from Orford Ness, Suffolk on 29th and from Alton Water, also Suffolk, on 29th to 30th and then another at Cresswell Pond, Northumberland on the late evening of 29th, the latter presumably then at Saltholme, Cleveland on 30th and 31st. How many (or few) birds might have been involved remains an open question.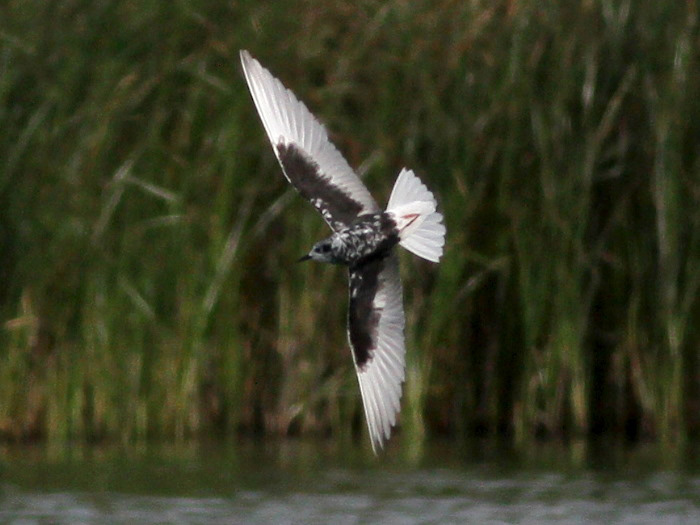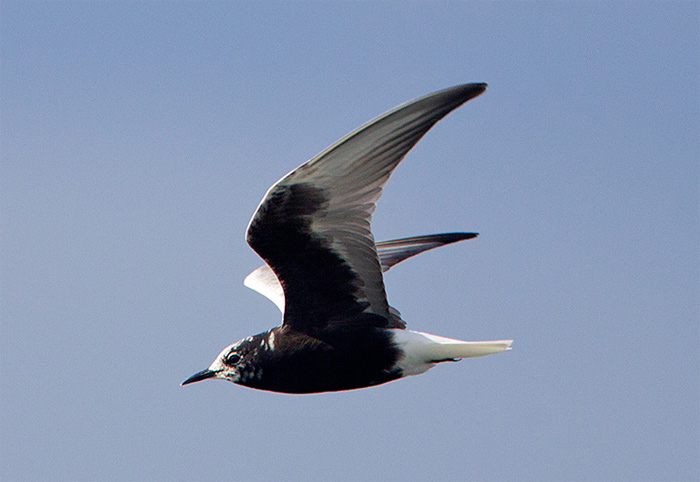 Although 'late news', 31st saw a remarkable revelation – this summer has seen at least seven singing male Baillon's Crakes at three sites across England, with possibly two more at another two sites! Following the discovery of a singing male on this year's national Spotted Crake survey, surveyors were asked to listen out for Baillon's Crakes too, with this astonishing result! This begs the obvious question as to whether this year is exceptional (at least 30 were heard in the Netherlands this spring) or whether we are seriously overlooking this species and it is actually a rare breeder rather than a vagrant. Next year will be fascinating!
Our European neighbours wre also making headlines this week, particularly the Dutch who came up with a summer plumage Brunnich's Guillemot standing on the beach at Lauwersoog on 28th. Looking for all the world like some lost penguin, it was still there on 29th and proved extremely popular and, of course, well-photographed. Other 'Eurohighlights' included a juvenile Great Black-headed Gull in Poland, Short-toed Eagles in both Holland and Sweden and an Imperial Eagle also in Sweden. Also worth a mention is the Red-necked Stint in Italy on 29th – a predicted bird for the last two weeks but in the wrong country!
Seabirds
Despite a return to fresher breezes from the Atlantic, most of this week saw little seabird action, with only a Wilson's Petrel off a pelagic fourteen miles northwest of Newquay, Cornwall on 25th of note. However, 31st saw an upsurge in activity with 2 Great Shearwaters past Cape Clear, Cork and 14 Great Shearwaters and 35 Cory's Shearwaters past Mizen Head, Cork.
Herons, Egrets & allies
The headlines in this section were made by new Glossy Ibises , firstly a bird at The Naze, Essex on 25th to 30th and then no fewer than six reported flying northeast over Lanllwni, Camarthenshire on 28th. Other ibises continued their protracted stays at Tacumshin, Wexford and Marloes Mere, Pembrokeshire. In the presumed escapes category was a Sacred Ibis at Brandon Marsh, Warwickshire on 26th.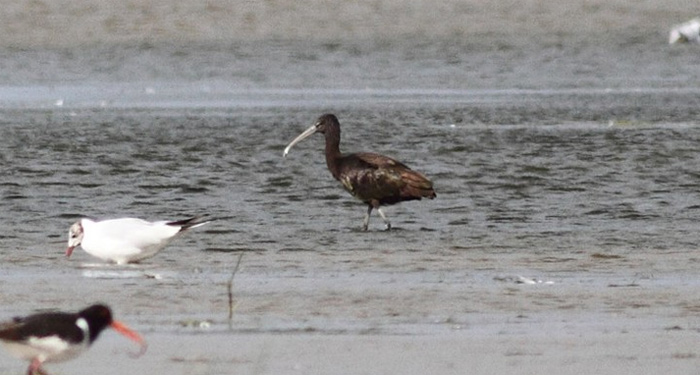 After last week's suggestion that our White Stork flock might have left the country, this proved not to be the case! The foursome were at Thorney Moor, Somerset on 28th and 29th.
As for herons, Purple Herons were at Stodmarsh, Kent on 25th and 29th, Coombe Hill Meadows, Gloucestershire on 28th to 30th and Oare Marshes, also Kent, and Mepal, Cambridgeshire on 30th and 31st, Great White Egrets in Somerset and a single at Titchwell, Norfolk briefly on 28th and then at nearby Burnham Norton on 30th and a Night Heron at Bandon, Cork on 26th.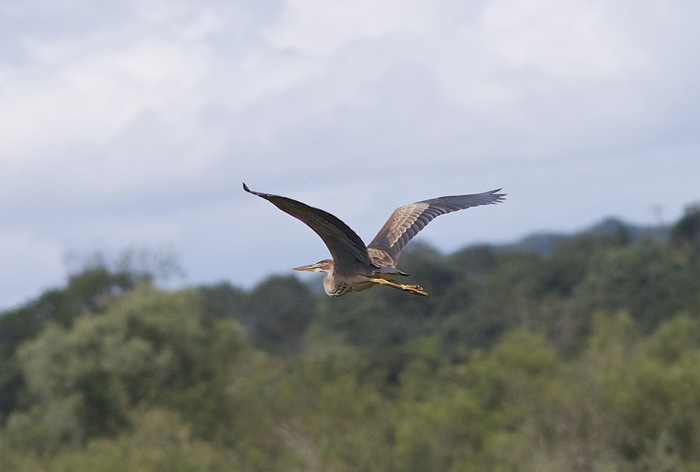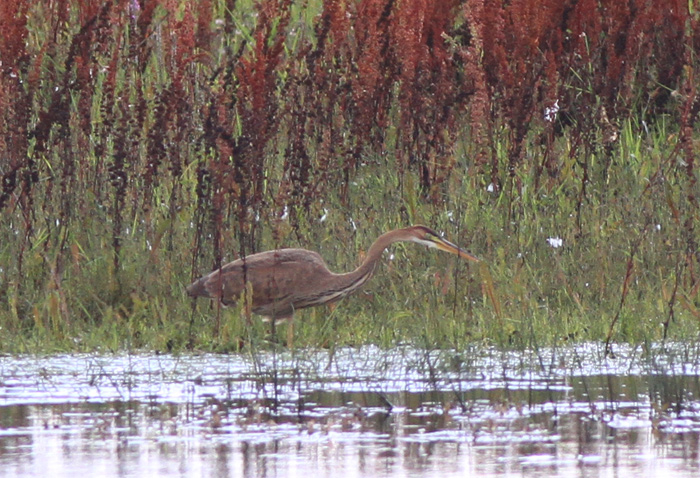 Ducks & Geese
Rare ducks were again few and far between, the only reports relating to the now seemingly resident adult drake Ferruginous Duck at Blagdon Lake, Somerset and up to 2 Surf Scoters again at Blackdog, Aberdeenshire.
Raptors
the first-summer female Montagu's Harrier was still at Tacumshin, Wexford all week and a female was also at Portishead, Somerset on 28th.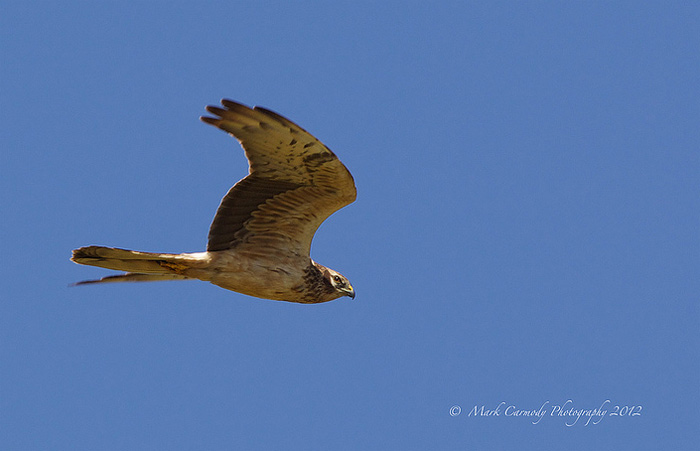 Shorebirds
The supply of new waders slowed a little this week, the best new arrivals being a Buff-breasted Sandpiper at Frodsham, Cheshire on 28th to 30th and a White-rumped Sandpiper at Brownsea Island, Dorset on 31st and, another good bird for Orkney, a Lesser Yellowlegs at Kirkwall, Mainland on 30th and 31st. The other new waders were all Pectoral Sandpipers - at Loch of Strathbeg, Aberdeenshire to 29th, Earith Washes, Cambridgeshire on 26th and 27th, Normandy Marsh, Hampshire and Bishop Middleham, Durham on 29th to 31st and Cliffe Pools, Kent on 31st, the latter with a Temminck's Stint . Others remained into this week at Belfast Lough, Antrim and near Bawtry, Yorkshire.
Still lingering were the adult White-rumped Sandpiper at Frampton Marsh, Lincolnshire to 25th and the adult Long-billed Dowitcher at Slimbridge, Gloucestershire to 31st.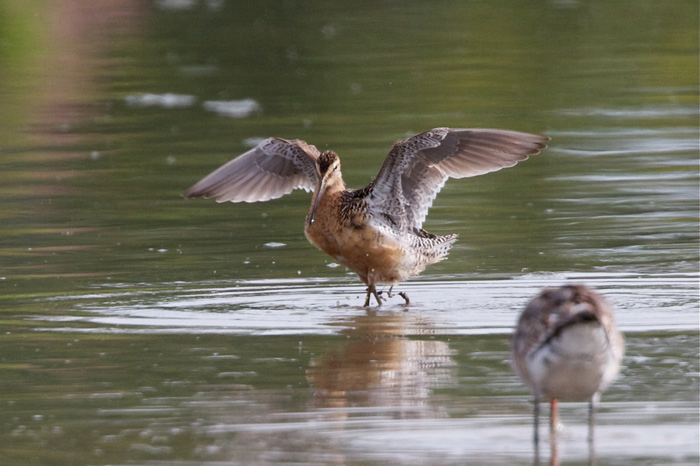 A Red-necked Phalarope was also reported at Frampton Marsh, Lincolnshire on 26th but much more fun was the encounter with a bird at sea six miles west of Annagh Head, Mayo on 25th. How many of us have seen one like that? A Dotterel at Bornish, South Uist, Western Isles on 25th and a Grey Phalarope past Strumble Head, Pembrokeshire on 29th complete this week's wader roundup.
Gulls, Terns and Skuas
Continuing the good run of birds for Scotland, a Gull-billed Tern was at Loch ba Liana Mhoire, South Uist, Western Isles briefly on 25th, whilst a Caspian Tern was belatedly reported from Minsmere on 25th, doubtless last week's Norfolk bird making a reappearance.
There was little gull interest this week, only the Glaucous Gull still at Troon, Ayrshire and the second-summer Ring-billed Gull still at Groomsport Down. Elsewhere, single Sabine's Gulls were off Kilcummin Head, Mayo and Spurn, Yorkshire on 27th, with two in Broadford Bay, Skye, Highland on 28th and one still there next day and a single past Flamborough Head, Yorkshire on 31st.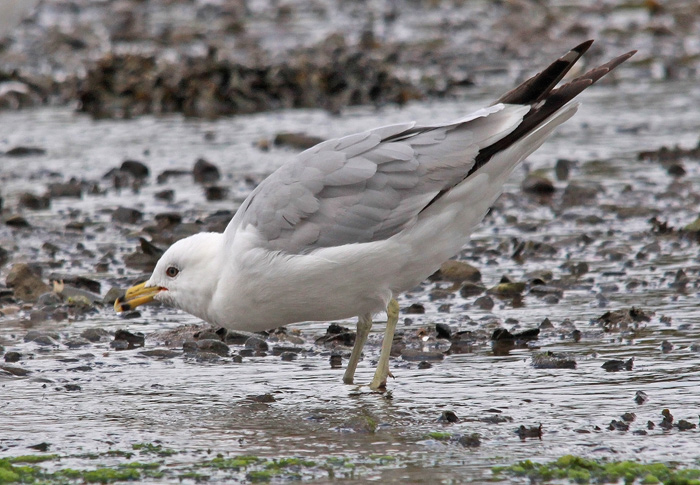 Finally, a sign of approaching autumn came in the elegant shape of an adult Long-tailed Skua at Christchurch Harbour, Dorset on 29th and then two past Clogher Head, Louth on 31st.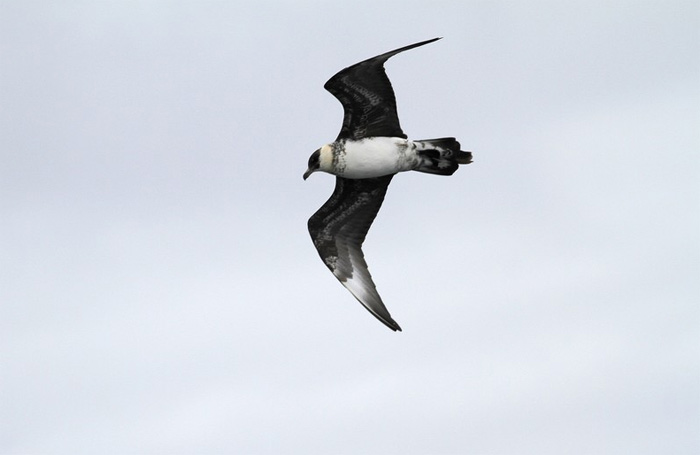 Owls
The Snowy Owl action continued this week, with the male still on Arranmore Island, Donegal to at least 28th and the female at The Mullet, Mayo to at least 27th. Elsewhere one was reported from Barra, Western Isles on 26th and a late report also came in from St. Kilda of a male there too on 22nd July, later confirmed as still present on 30th.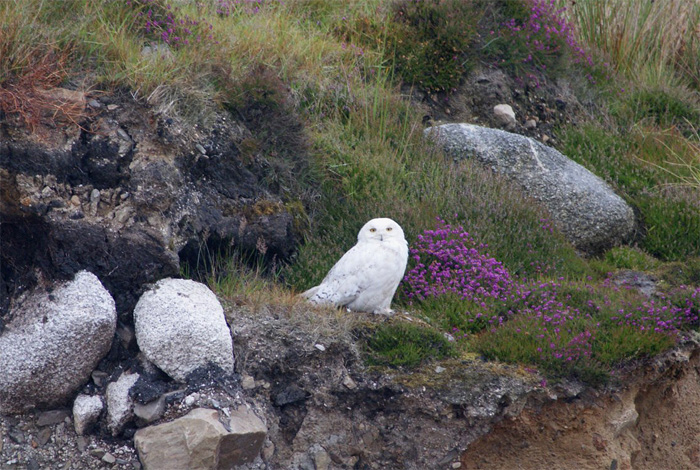 Near Passerines
In Cornwall an Alpine Swift was reported at Portscatho on 31st.
Passerines
Continuing the theme of reappearing birds, Blakeney Point, Norfolk's Short-toed Lark continued to tease, popping up again on 26th, as did North Ronaldsay, Orkney's Western Bonelli's Warbler again on 30th.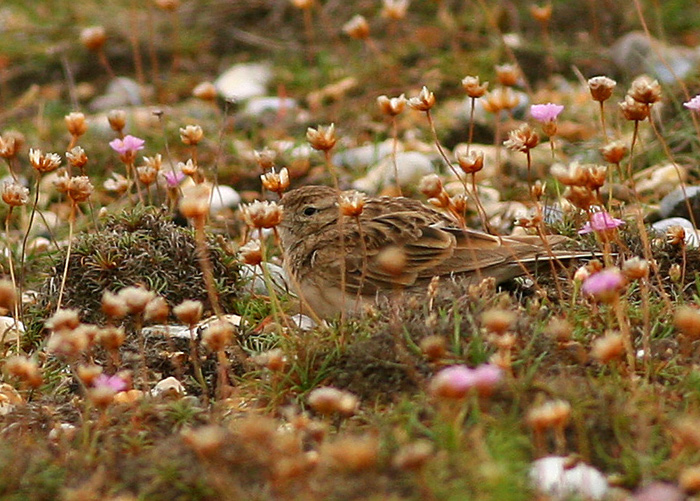 New passerines included a Serin over Cheriton, kent on 25th, a Bee-eater at Titchfield Haven, Hampshire briefly on 28th and again briefy next day, a Red-backed Shrike at Cheriton, Hampshire on 26th and Hoopoes between Rossmore and Reenascreena, Cork and between Meols and Leasowe Lighthouse, Wirral, both on 26th.
The rarest passerine was the singing male Iberian Chiffchaff still at Porlock, Somerset to at least 29th.
Next week sees a new month and a new set of birds. Given a suitable vector, it's now not too early for the autumn's first scarce passerine migrant from the continent, perhaps an Icterine or an Aquatic Warbler but the smart money must be on more waders. I'll go for next week's star birds as Red-necked Stint (as always), Greater Sand Plover and Pacific Golden Plover .
Andy Stoddart
01 August 2012
This weeks contributors
For their help, contributions and photos this week a special thanks goes to:
David Davenport, Tom Wootton, Ian Forrest, Chris Upson, Paul Kelly, Andrew Hale, Jon Mercer, Mark Carmody, Michael Smith, Joe Pender, Derek Charles, Christine Cassidy, Joe Cockram.