Weekly birding round-up: 8 - 14 Mar 2017
The week at a glance
Beach landing for a Baillon's Crake in Cornwall
Lancashire's first Black-throated Thrush identified by video
The singing male Blue Rock Thrush remains in Gloucestershire for another seven days
North Yorkshire's male Pine Bunting makes it to another week and there's belated Norfolk news too…
The juvenile Pacific Diver lingers in Northumberland
Cleveland's male Eastern Black Redstart on site all week
Orkney's male Northern Harrier still out on North Ronaldsay
No nasties this week weather-wise as a generally settled-ish spell of weather set itself in place across much of Britain and Ireland as high pressure was the predominate force for several days.
That high pressure doubtless helped some of our traditional early arriving summer regulars to head this way - some earlier than usual but its always great to see the first mentions of Ring Ouzel, Garganey and Osprey as March unfolds…
There was a decent amount of sunshine through the week but there were also some chunky bands of rain too, pushing across southwestern counties with more following along well to the north. Winds remained largely to the left of us, but there was a slight change towards the northwest as the weekend approached.
After that, it remained pretty good really, settled if a little breezy and although there was a bit of warmth in the sun, there was no sign just yet of that first real push of long-term warming, migrant-friendly conditions to have any significance on things, the mix of birds that are part and parcel of the weekly review still looking set in its ways.
That said, there was a feeling of restlessness as birds seemed to shift around the country and new rares did appear. And the main attraction was really rather fine…
After a minor flurry of activity just after lunchtime on Friday (when your correspondent's least favourite little duck popped his pretty head above the Dungeness parapet and then, thankfully - or not, depending on your point of view - a green-ringed leg) things reverted back to type in what was generally a quiet and entirely expected second full week of March. There was one little after-dark surprise though.
Baillon's Crake
After the Kentish duck proved to be a case of "stand at ease" it looked as though Friday was going to pass by with just a gentle whimper but that's always a dangerous thing to assume - it feels sometimes as if there's barely ever a quiet day these days.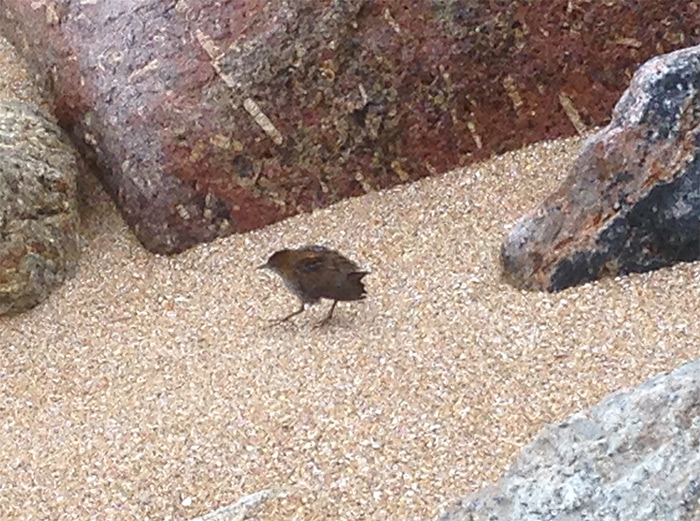 The familiar clarion call of the Mega Alert came well after dark on 10th - it brought news of a Baillon's Crake seen to have come in off the sea and land on the beach at Porthchapel, near St. Levan (Cornwall) earlier in the day. It then flew around the coast, heading west towards Porthgwarra. Not long after, there were the photos to go with it - a somewhat incongruous sight of a small, very rare, blue rail on a Cornish beach was presented in two brilliantly gripping images.
There has been just one modern day Cornish record, a male noted at Stithians Reservoir on May 6th 1995 (the four other county records all come before the start of the 1880's) while March records as a whole (from over 80 acceptances in all) number just three. Along with this week's bird, there was one caught by a cat in Hampshire, at Lymington, on March 17th 1990 (a bird that was released unharmed) and, more recently, that stunning adult on Great Saltee Island (Co. Wexford) on March 24th 2012.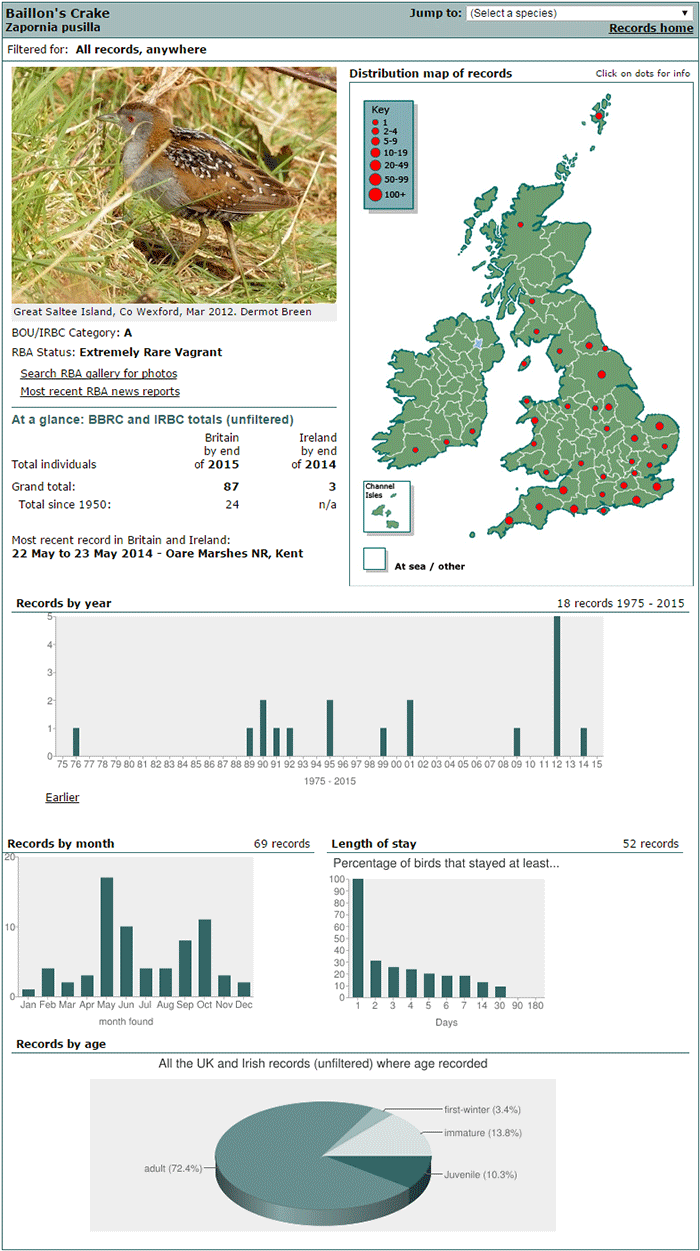 Black-throated Thrush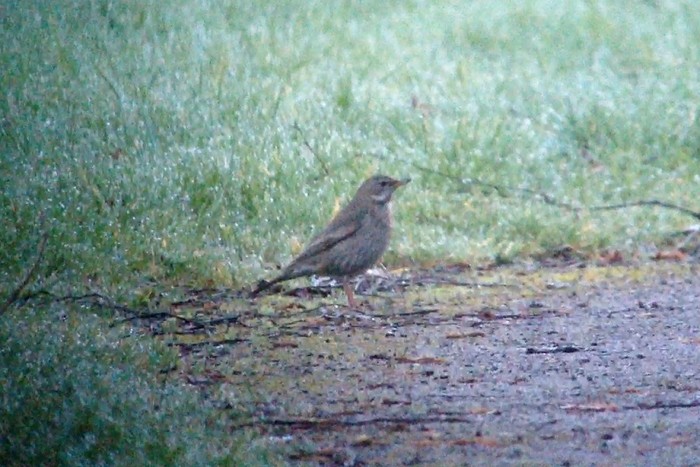 There have been a healthy number of reports of Black-throated Thrush in the last six months or so (eight or more, two of them highly twitchable) but, despite that, this remains a species that always excites and news of another this week was no different.
Identified by video, the tame first-winter female filmed at Forest Green, near Preston during the afternoon of 12th was of particular significance to county listers being a 1st record for Lancashire. Early-birders scored at dawn the next morning but the Thrush went to ground almost immediately after that. Game over.
March records are still pretty exceptional, this is only the 4th one to date, others being the fascinating first-winter male which showed some Red-throated features at Banchory (Aberdeenshire) in 2013, the popular female at Buckton (East Yorkshire) in 2007 and the obliging young female that spent over three weeks in Holkham Park (Norfolk) in 1996.
Blue Rock Thrush
After that little flurry of excitement, the remaining headliners aren't going to take long this week…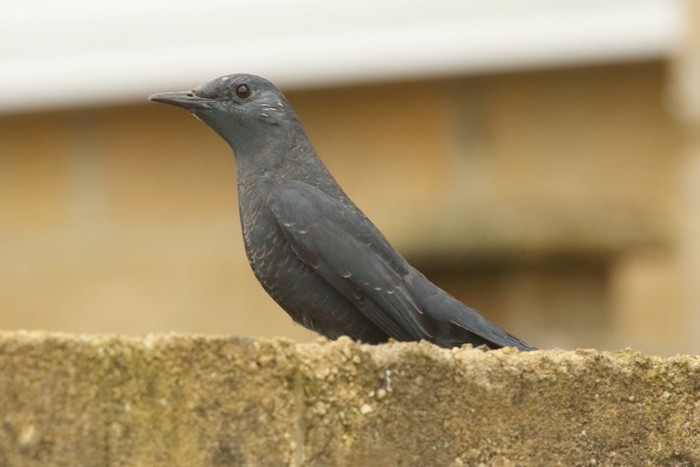 The singing male Blue Rock Thrush has dodged a few accusatory bullets ever since he appeared in the unlikely surroundings of Stow-in-the-Wold (Gloucestershire) just before Christmas and now, with 80 days or so clocked up in the Cotswolds almost all the angst has gone as the detractors (or, some might say, pragmatists) begin to fade like a March sunset and, despite the undoubted strangeness of it, this bird seems destined to settle on to the list behind those from more expected locations at more expected times of the year.
This particularly popular Monticola remained particularly solitarius until 14th and, as has been touched on in the last couple of weeks, the only thing on many birders' minds is just when he'll leave the Gloucestershire rooftops behind. There's every chance he will but, of course, he may not. What then for BBRC I wonder?
Pine Buntings
Much less to debate with regard to the fine male Pine Bunting that remained along the hedgerows of Dunnington (North Yorkshire) for a few more days, apparently present through until dawn on 11th.
If that was the case (there was no further sign that day) he's clocked up 51 days on site to became the joint-longest staying Pine Bunting in Britain, equalling the record set by the male seen at Wembury, down in south Devon, from January 27th-March 17th 2004.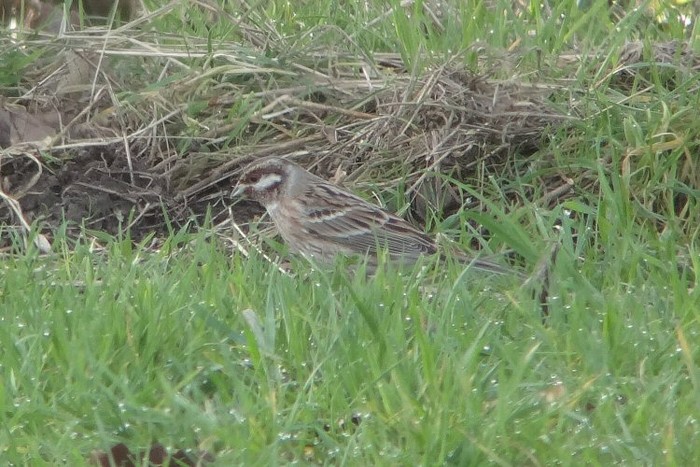 There was some belated news too this week of the winter's (unprecedented) fourth Pine Bunting found in Norfolk earlier this year. Let's clarify a few points that popped up on Twitter last week…
The bird, a first-winter female, was on private land near Felmingham (not close to the coastal footpath at Sheringham). It was present for just a few hours on one day (not the six weeks that straddled the end of 2016 in to the middle of February 2017). Two observers saw the bird (no list of invite-only "big names") and they put in place a plan to allow access, once the landowner had been consulted. Sadly the bird had other ideas...
Inaccurate tweets and howls of indignation meant little once the facts were established but few tweets are ever rescinded or howls silenced. They leave a bit of a mess behind them and there's an uneasy sense that we may all end paying the consequences.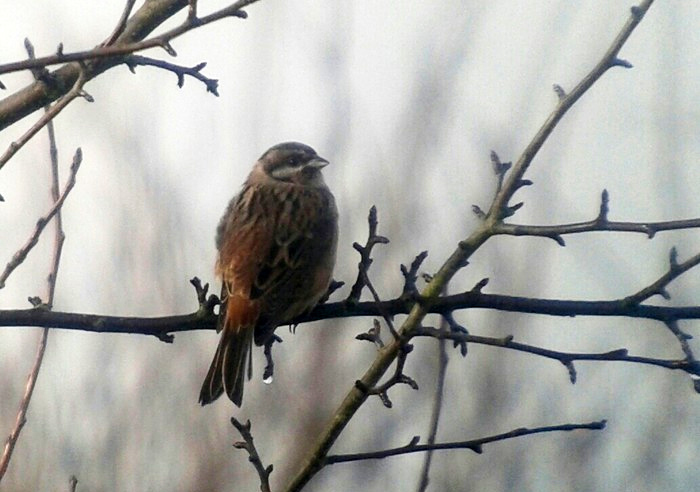 There have been three previous Norfolk records prior to this one; the first spent an afternoon along the border with Suffolk, at Hopton, on October 28th1995 with a longer staying male at Choseley in late February and March 2004. Last autumn, a young female seen on Blakeney Point was retrospectively identified from photographs on October 24th.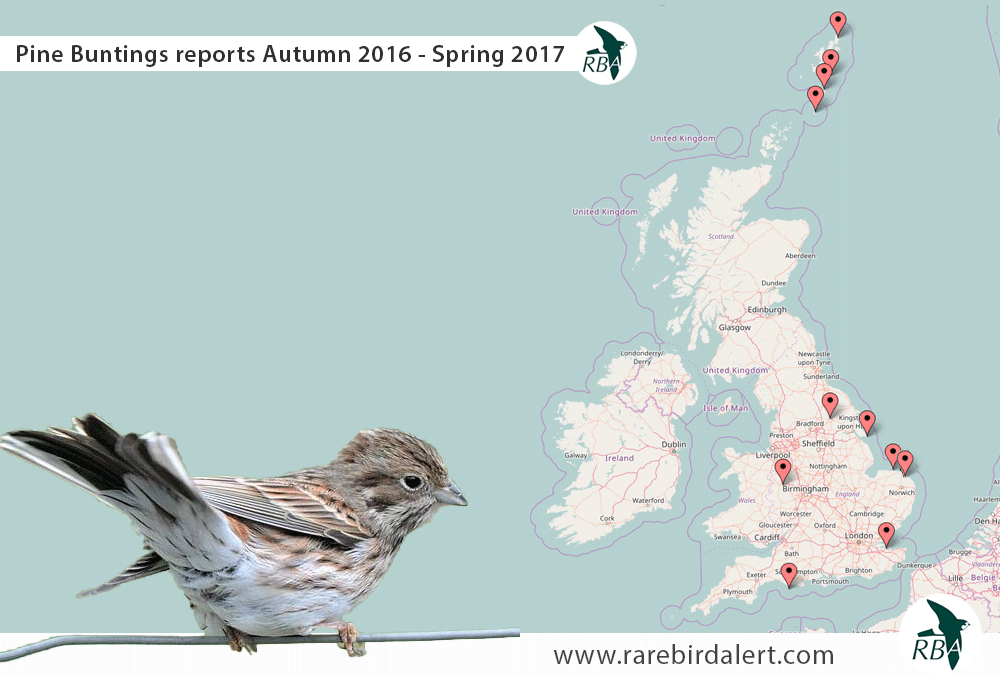 Pacific Diver
Heading up the east coast and in to Northumberland where the juvenile Pacific Diver managed to evade the remote-controlled Gyr and stay put on the waters at East Chevington NWT throughout the week, with a detour to Druridge Pools for a while on 13th. This one will have to go some to break some of the records set by his or her forefathers, so without dwelling further, it's on to the next one…
Black Scoter
…which, handily, just happens to be the other part of a strong double for the county, the drake Black Scoter which remained off Goswick to 8th. Again, as with his Diver buddy along the coast, there's untold records for this species which this much admired chap is someway from closing in on, so let's keep going and rattle through what's left.
Eastern Black Redstart
The final member of the northeast triumvirate of top-notch, Grade A winter rares, the dashing male Eastern Black Redstart, has been a record breaker (and then some). No example of this gorgeous form has ever spent so many days on site - he was still in place to 14th - and I'd guess that the local birders at Skinningrove (Cleveland) will be rather sad to see him go.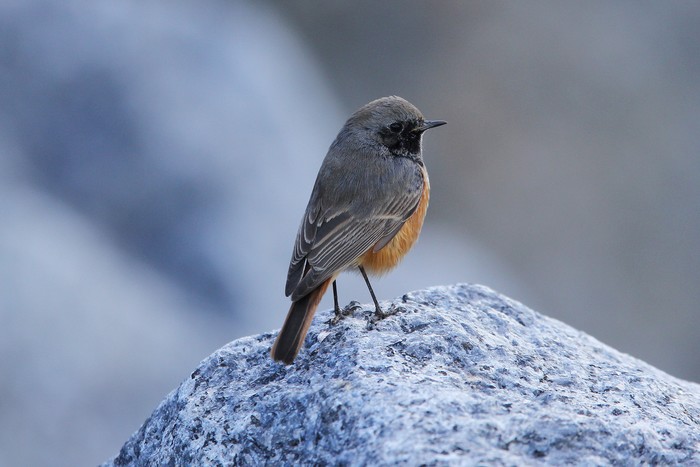 This striking species-in-waiting is, don't forget, still exceptionally rare here, prior to the exceptional and extraordinary arrival of autumn 2016 (topped only by those cutesy Accentors) there were still only eight accepted British records (including two's in 2011 and 2014). Once all those waifs from last year get through the committee hoops, the total will double - it really was quite something.
Northern Harrier
Also "quite something" was the somewhat unexpected return of the gorgeous male Northern Harrier on North Ronaldsay (Orkney) last autumn. Noted again on 8th, 10th and 12th, he's drifted in and out of the island sporadically since October 23rd last year and must have his mind on departing soon (last spring's departure date was February 28th).
As we build up to the annual funfest of banana-bills off the coasts of Aberdeenshire and the Outer Hebrides, there's just the one White-billed Diver to note this week, the long-returning adult still off St. Margaret's Hope, South Ronaldsay (Orkney) until 11th.
…and, aside from a Pomarine Skua off North Ronaldsay on 10th and another off Aird an Runair, North Uist (Outer Hebrides) on 14th, that was that this week in Seabird Central…
Numbers of southwestern Cattle Egret dropped through the week, "just" the 91 or so recorded across the four counties through the week.
Starting off in the far west of the region, where in Cornwall numbers dropped like a stone to a dozen by the end of the weekend, a drop of over 25 birds (but mainly because of no reports from the southwest of the county). A new group of five birds popped up at Bude Marsh on 8th while a single remained at Tehidy, near Camborne until 9th and six lingered on the Gannel Estuary until 12th at least. New were the two at Sancreed, also on 12th.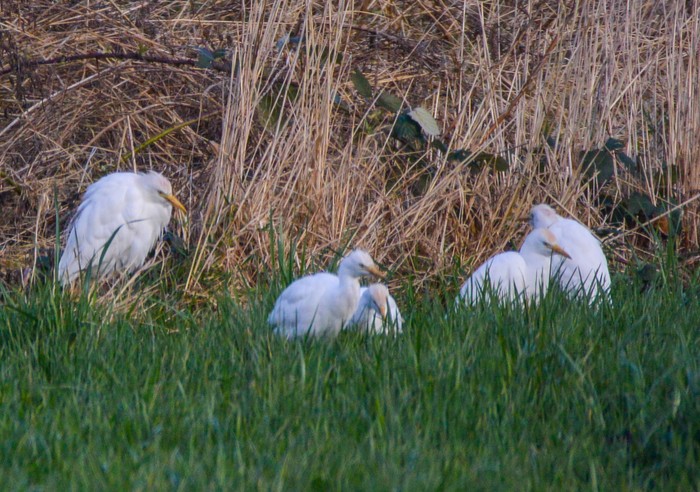 Devon birders had plenty to play with, at least 41 on all across the county, most of them to be found along the south coast. Two began the week at Totnes with five still at South Milton and they were followed by two at Bowling Green Marsh RSPB on 9th rising to four and then seven by 11th. A dozen remained at Tamerton Foliot, to the north of Plymouth until at least 11th with a five and a two around Teigngrace and nearby by the Teign Estuary on 12th. Up in north Devon, there were eight Cattle Egrets seen at Fremington Quay on 10th (with seven still on 13th).
Next door in Dorset there was also a strong showing to be had, 35 or more noted across the week, with nine at Tatton on 12th the highest count of the week. Six remained at Litton Cheney to 11th and the same date saw four logged near Kingston Maurward. Another four remained at Bockhampton, near Dorchester to 12th. Threes were recorded from Portesham and Littlebredy over the weekend while two twos were still at Abbotsbury to 13th and also at Wool on 8th. Singles were seen at Hengistbury Head on 10th and Moreton on 11th. Somerset's sole contribution was the lingering bird at Dunster to 12th at least.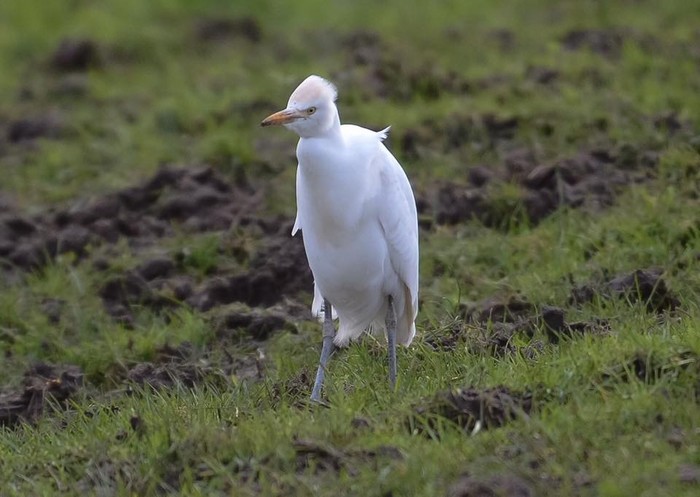 The South Midlands saw six birds noted in Gloucestershire, up to four at Saul Passage to 12th (presumably the same four at Frampton later the same day) with two at Doynton to 11th. One was in Wiltshire, near Amesbury on 8th while in other parts of the Midlands two were seen from a terrain south of Northampton on 9th. Ten were in the northwest (seven in Lancashire), six still around Southport and Birkdale to 12th with a single near Leighton Moss RSPB to 12th with three at Burton Mere Wetlands RSPB (Cheshire) on 12th. Four in the southeast saw three singles for Hampshire and one stick it out on the Isle of Wight. One or two birds were in the Northeast, in Lincolnshire at Saltfleetby and then Theddlethorpe St. Helen ahead of the weekend while a lone Cattle Egret was still at Iken (Suffolk) to 13th. Wales and Scotland had a bird a piece, both to 11th, at Newport (Pembrokeshire) and Stranraer (Dumfries & Galloway).
Ireland did well this week, with at least 28 birds in just four counties (up from 11 last week); Cork hosted six, then eight at Carrigaline to 11th (nine were at nearby Lough Beg on 12th) with a further three still near Clonakilty. In Waterford, a quintet were seen near the airport on 11th and a two were at Dungarvan to 11th while in Wicklow, a singeton was at Broad Lough on 12th. Wexford held at least eight at Tacumshin on 12th bringing the grand total for the week to 141 birds in all.
A pair of Glossy Ibis kept anticipation high on the Somerset Levels throughout the week with singles noted at Fremington Quay (Devon) on 10th-14th, still at Ely (Cambridgeshire) and Thorncross (Isle of Wight) to 12th with a new arrival seen at Copt Point (Essex) on the same date.
Two groups of nine Spoonbills are worth a mention this week, at Wrafton (Devon) and around Poole Harbour (Dorset) to 11th while oddments included motorway sightings from the M5, three seen between Cullompton and Exeter on 10th with two seen alongside M40 near Tetsworth (Oxfordshire) on 11th (makes a change from Red Kites I suppose).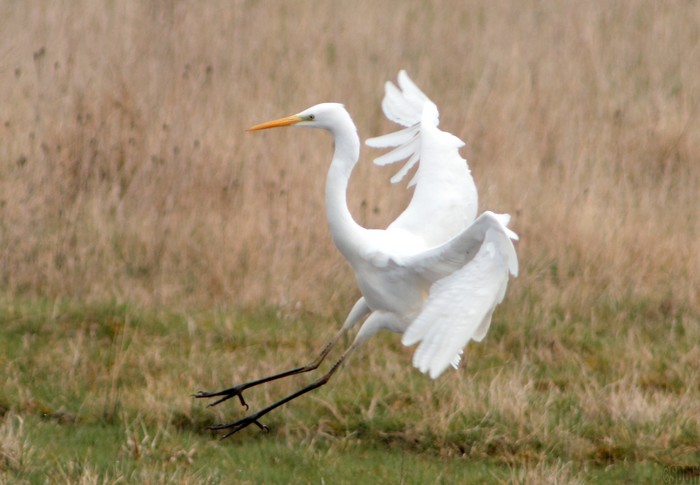 Well over 60 Great White Egrets were well spread through the week, at least seven were in Norfolk while six were at Greylake RSPB (Somerset) on 12th and five were at Dungeness RSPB (Kent) to 8th.
The Nene Washes flock of Common Cranes peaked at 19 this week, seen near Eldernell (Cambridgeshire) on 10th. At least seven were around the Lakenheath Fen RSPB reserve (Suffolk) through the week while a lone bird was tracked along the north Norfolk coast in the late afternoon of 11th, in transit from Holkham to Cromer in the space of an hour. Wiltshire got in on the act on 13th, two at Cotswold Water Park (presumably not duff WWT ones?).
After a decent showing last week, we're drawing a blank on those white-cheeked geese this week so it's the Lancashire blue Lesser Snow Goose we start with this week, seen at Leighton Moss RSPB on 8th and then Burholme Bridge on 14th while a white Snow was noted again near Loch Achnacloich, Alness (Highland) on 9th. Elsewhere in Scotland, a probable Todd's Canada Goose was seen near Portnahaven, Islay (Argyll & Bute) on 14th.
Only four (or maybe five) Black Brants to mention this week; one remained at West Mersea (Essex) until 9th (with it or another at Maldon on 12th), the regular around the Humber was at Easington on 10th and Skefflington on 11th when a familiar bird reappeared at Cley (Norfolk). New on 12th was a singleton at Frampton Marsh RSPB (Lincolnshire).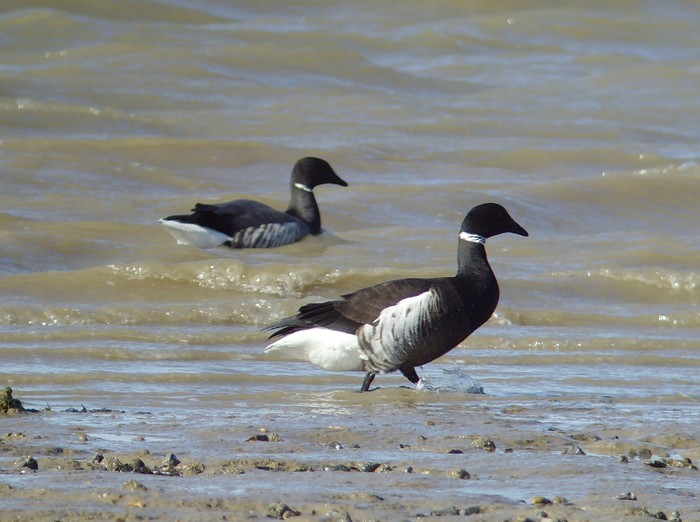 Cut and paste is a wonderful thing - the drake Black Duck remained at Strontian (Highland) through until 11th this week while hot-foot from their Pearl Anniversary celebrations were the two wintering drake Lesser Scaups lingering at Loch of Boardhouse, Birsay (Orkney) to 11th and Dozmary Pool (Cornwall) to 14th.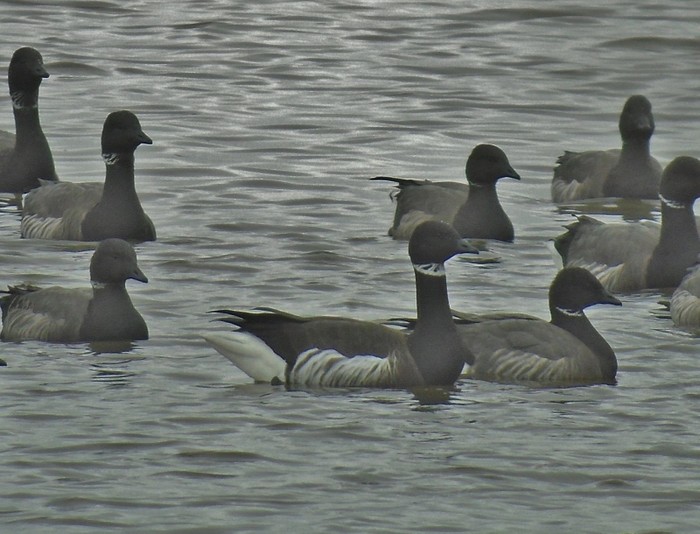 Hampshire's drake Ferruginous Duck was noted again at Blashford Lakes HWT on 8th while there were 11 Ring-necked Ducks on the go, including a couple of newbies as spring ruffled a few feathers…
Ireland hosted seven birds through the week, three remained near Ballybay, at Lough Morne (Co. Monaghan) to 12th while two drakes were still at Knockaderry Reservoir (Co. Waterford) to 11th. Single drakes remained at Union Hall (Co. Cork) and Lough Skean (Co. Sligo) to the end of the weekend and the female was still at Cloonee Lough, Tuosist (Co. Kerry) until 12th.
Lingering Ring-necked Ducks were the female at Paxton Pits (Cambridgeshire) and the male at Dungeness RSPB (Kent) both to 14th with a new drake from 11th at Brent Reservoir (London). Also new this week was the drake seen for a day at Nosterfield NR (North Yorkshire) on 10th.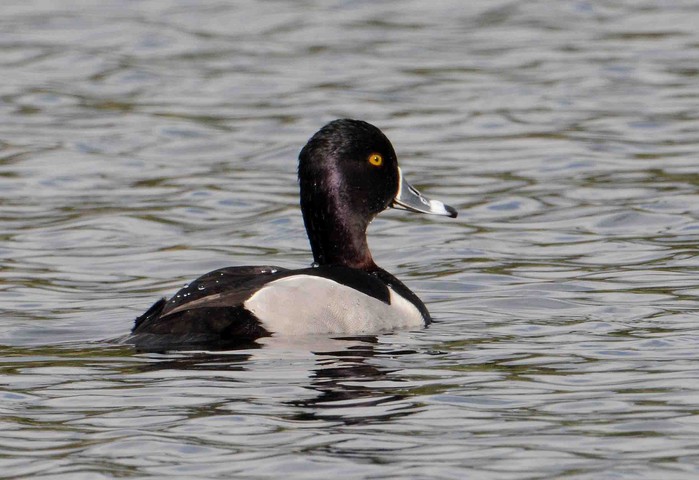 Seven American Wigeons were on offer over the past few days; English birds were the 1w female at Grimley (Worcestershire) to 13th and the 1w male at Exminster Marshes RSPB (Devon) to 12th; Scottish birds were the 1w male back again at Drumpellier CP (Clyde) from 8th-11th, the male still at Udale Bay (Highland) to 13th and a relocating drake at Fairlie (Ayrshire) on 12th-13th; there's one Welsh and one Irish bird to report too; drakes still on the Gann Estuary (Pembrokeshire) to 9th and Dundrum (Co. Down) to 13th.
Moving on to the week's baker's dozen Green-winged Teals now, where the split this week was 6:6:1 between England, Scotland and Ireland. New on 12th were singles at Boultham Mere (Lincolnshire) and Rodden Hive (Dorset) where another remained at Lytchett Bay until the end of the week. Another SW bird was still at Greylake RSPB (Somerset) to 12th with further birds noted again at Ashleworth Ham NR (Gloucestershire) and Wedholme Flow (Cumbria).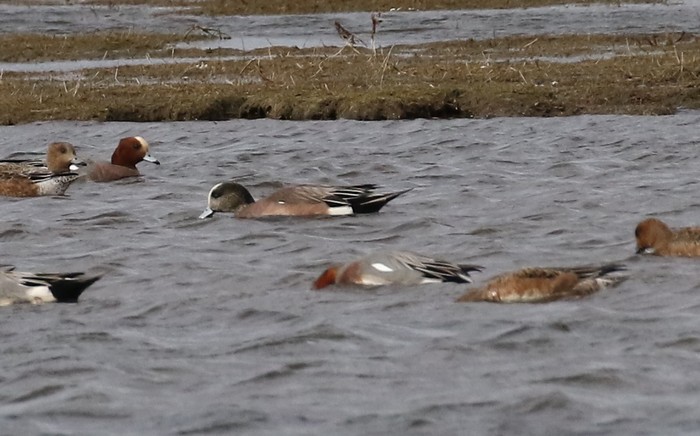 Scottish drakes included two for Orkney, one on South Ronaldsay on 9th and another on North Ronaldsay on 10th with other islanders noted at Balranald RSPB, North Uist (Outer Hebrides) on 9th and Loch Gruinart RSPB, Islay (Argyll & Bute) to 11th. On the mainland, singles remained at Loch Flemington (Highland) to 8th and Caerlaverock WWT (Dumfries & Galloway) to 13th. Making up the numbers to at #13, the drake found at The Cull (Co. Wexford) on 8th.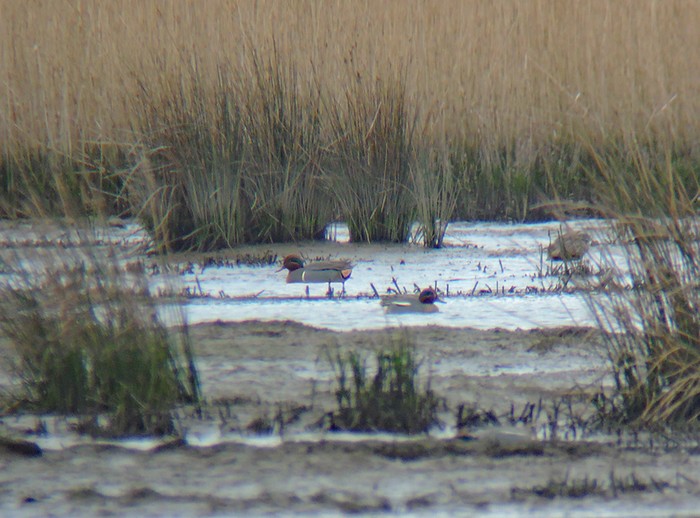 Six of the eleven Surf Scoters recorded this week were seen in Ireland; three (two drakes and a duck) were in Brandon Bay (Co. Kerry) on 8th with drakes in Ballyvaughan Bay (Co. Clare) from 10th-11th and still at Murvagh (Co. Donegal) to 11th with a new one off the Skerries (Co. Dublin) on 12th. In Scotland, two drakes were in Kirkwall Bay, Mainland (Orkney) to 10th and a female was joined by a male again off Joppa and Mussleburgh (Lothian) by the end of the weekend while an English young drake was again off Man Sands (Devon) on 12th.
Finally, back in Ireland, the queen King Eider was seen again from Castlegregory (Co. Kerry) on 11th - the first sighting since the end of last month.
The recently returned wintering 1w Long-billed Dowitcher was still at Tacumshin (Co. Wexford) until 12th with the Dorset Lesser Yellowlegs still at Lytchett Bay to the same date.
In Staffordshire, the wintering Temminck's Stint popped up again, this time at Tucklesholme Quarry SWT on 11th.
The past seven days have been very tidy for Bonaparte's Gulls - as is often the case, March is proving to be a good month for this Transatlantic traveller and two more new arrivals were located this week (there are almost 60 acceptances for the month) .
The first of them was a first-winter that was seen on the pier at Kenmare (Co. Kerry) on the afternoon of 11th, the 17th record for the county and the first since 2014. Better still was the superb inland adult at Swithland Reservoir (Leicestershire) on the morning of 12th - a county first and a terrific patch find.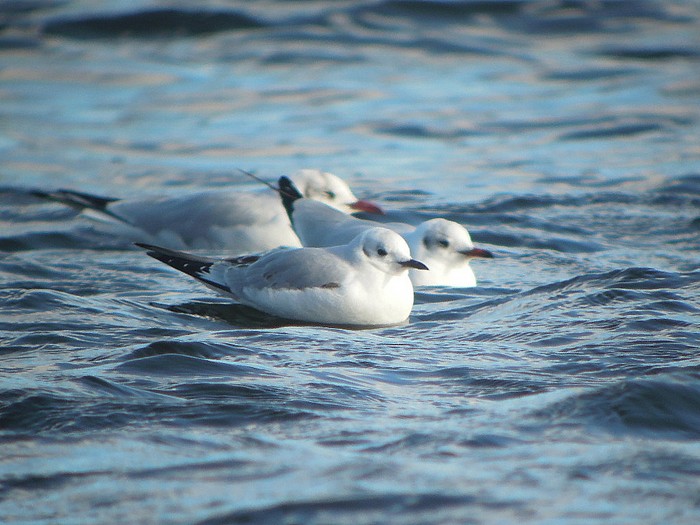 Last week's new first-winter at Helston boating lake (Cornwall) was seen through until 14th while recent adults remained at near Gourock, at Cardwell Bay (Clyde) until 9th and still at Coolcower (Co. Cork) to 11th.
It hasn't been the strongest winter ever for Ring-billed Gulls but there was a repsecatble figure for the past seven days, some 19 noted with the lion's share (as usual) in Ireland. Two adults and two first-winters were at Tralee Bay Wetlands (Co. Kerry) at the end of the weekend (and another Kerry adult was at Carrahane Strand on 13th) while County Clare hosted two at Quilty (an adult and first-winter) on 11th. Cork held singles adults at Timoleague and Cuskinny Marsh on 8th with the same date seeing another adult mentioned for Sligo Town's Doorly Park. Another adult was again at Nimmo's Pier (Co. Galway) on 12th, a date which also saw a new first-winter appear at Old Head of Kinsale (Co. Cork) and the second-winter noted again at Enniskillen (Co. Fermanagh).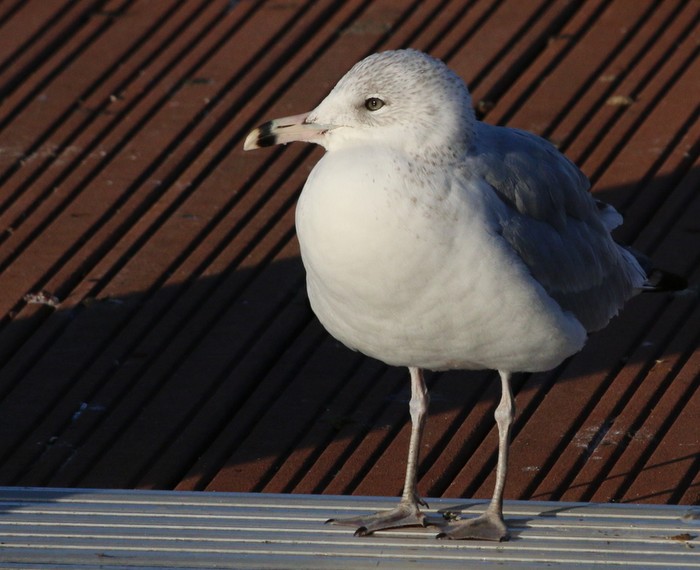 Around Britain, further 1w's were still near Loch Gruinart, Islay (Argyll & Bute) to 8th, the Gann Estuary (Pembrokeshire) to 13th, the Gannel Estuary (Cornwall) to 14th and new at Tiumpan Head, Lewis (Outer Hebrides) on 13th and (wholly unconfirmed) at Walpole Park, Gosport (Hampshire) - the same site, of course as the anceint adult that was last seen in the same spot two years ago - while an adult was seen again on Cornwall's Hayle Estuary on 9th.
Four or five juvenile Kumlien's Gulls were seen in Ireland this week; at Cashen (Co. Kerry) and still around Belfast Lough RSPB (Co. Antrim) on 8th; at Ballynagaul (Co. Waterford) on 10th and Rusheen Bay (Co. Galway) on 12th with the long-staying possible still at Bray (Co. Wicklow) of much of the week. The week's only adult was found at Killybegs (Co. Donegal) on 12th and a second-winter joined the youngster at Cashen on 14th while the only other reports of the week came from the Outer Hebrides; on South Uist where another youngster was seen at Rubha Ardvule on 11th, on Lewis, where a juvenile was at Tiumpan Head on 12th and Barra where a 2w was present on 14th.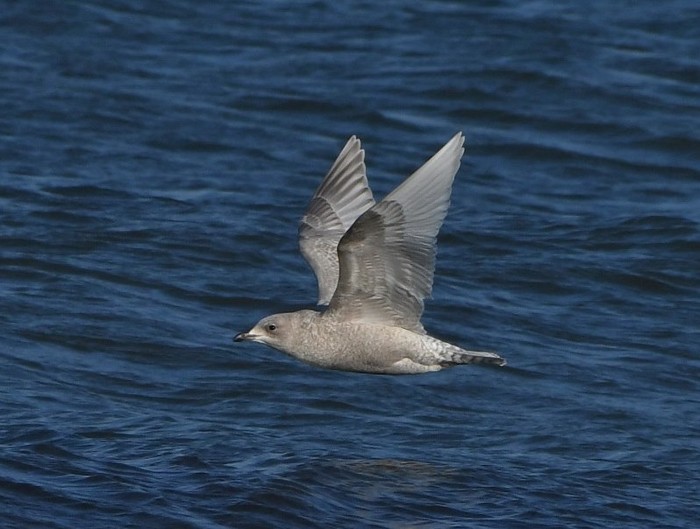 After a couple of pretty strong late winter weeks, numbers of Iceland Gulls fell by around 15 birds to 140 individuals in 40 British and Irish counties over the past seven days. As expected, Scotland still fared best, 55 birds in a dozen counties/regions with the Outer Hebrides ahead again, their haul of some 35 including six at Rubh' Arnal, North Uist on 12th, seven at Butt of Lewis, Lewis and eight at nearby Port Nis on 14th. Up to 10 were in Highland and five were in Borders. Ireland scored 40 in 10 counties, with five at Killybegs (Co. Donegal) on 11th and also around Galway City on 12th-14th with six still in Sligo Town to the same date.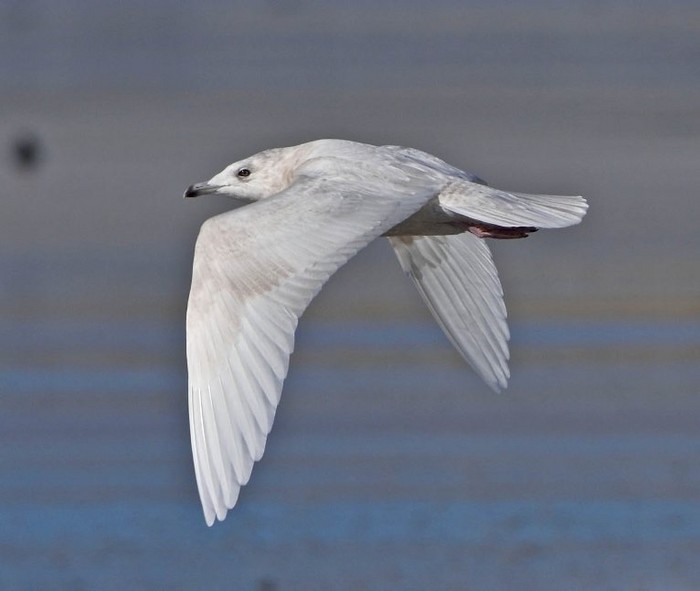 Some 31 birds were seen in England with 15 from the Northeast being the highest regional tally which inlcuded four at Eccup Reservoir (West Yorkshire) on 9th. Four of the northwest's seven were around Greater Manchester and all of the southwest's five were in Cornwall. Threes were logged in the Midlands, the southeast and also in Wales.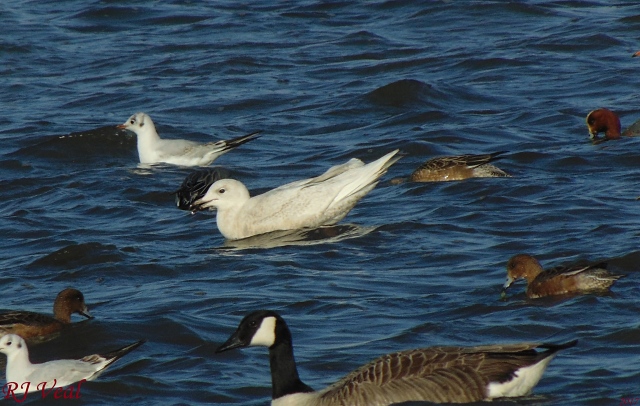 Numbers of Glaucous Gull fell off a touch as well this week, a round 100 noted in 34 British and Irish counties. As with the Icelands, Scotland did well, 41 noted in nine counties including 22 for the Hebrides, with seven at Rubh' Arnal on 9th the highest single site count. Five were counted around Peterhead (Aberdeenshire) on 11th as well as Tiree on 14th while four were on Orkney. England also managed 41 Glaucks this week, including 16 in the northeast, spread around six counties, five of them in North Yorkshire. Four of the Midlands seven birds were seen over a couple of nights (10th-11th) at Draycote Water (Warwickshire) while five of East Anglia's half dozen were in Norfolk. Five were in the southeast and the northwest and two were in southwestern England. Wales scored three.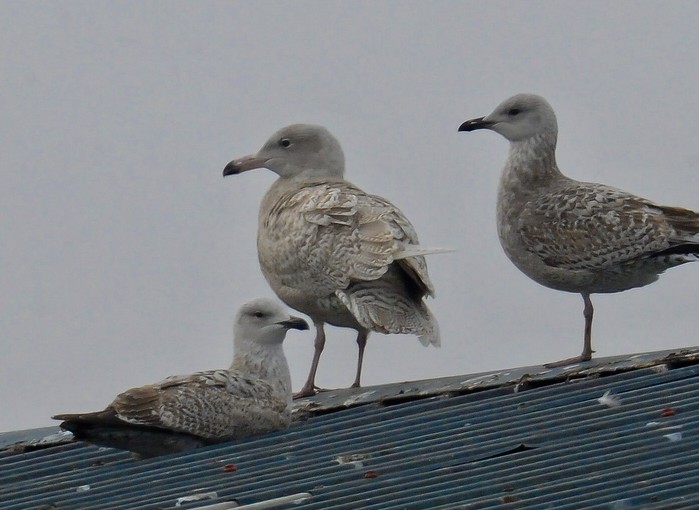 On the Irish west coast, the adult Forster's Tern was still in Galway this week, seen on 12th at Kinvarra.
New this week was the Snowy Owl found on Tarmon Hill, Blacksod (Co. Mayo) on 8th - possibly the female that has been around in west Mayo for a decade or more now.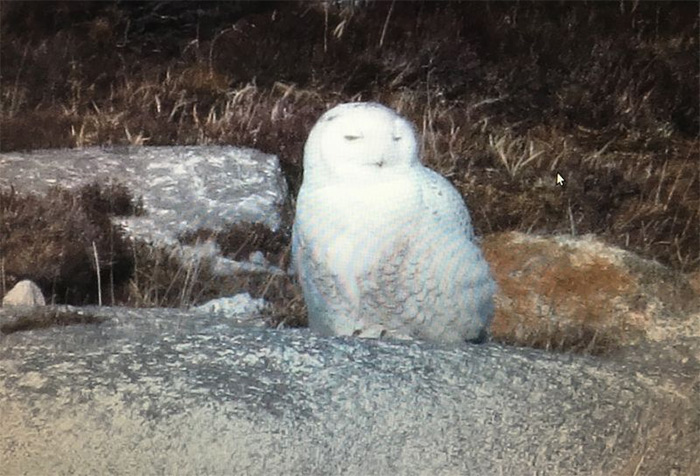 Norfolk's young female Pallid Harrier remained around New Holkham until 9th and was seen nearby between the Creakes (North and South) on 10th. That seemed to be the end of that until she reappeared at New Holkham during the afternoon of 13th.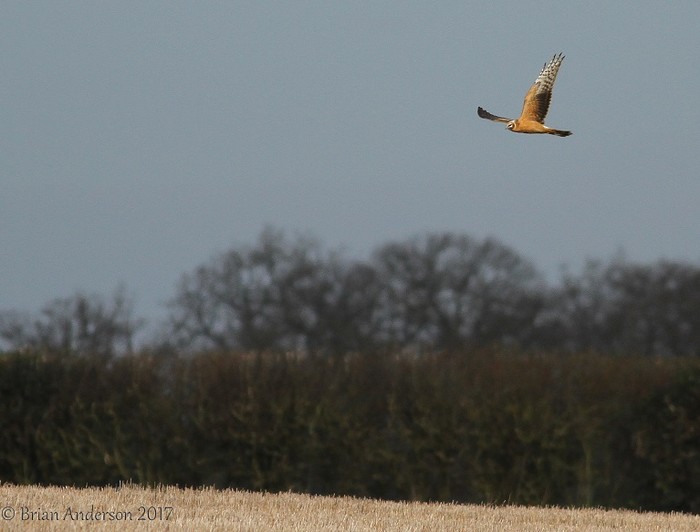 In a quiet week for BoPS, the same East Anglia county also held the week's sole Rough-legged Buzzard, the adult male still out at Haddiscoe until 12th at least.
There was doubtless a little whoop of joy in some parts when news of the first Alpine Swift of 2017 popped up on 10th, one seen circling over Midleton (Co. Cork) and it was followed quickly by the second the following day, this one over Dungeness RSPB (Kent) for a short time during the morning of 11th.
Ireland also bagged the debut Hoopoe of the spring when one was seen at Ventry (Co. Kerry) on 10th and it too was followed by an English south coast record on 11th, this one on private land near Studland (Dorset). New too was the Kentish fly through early Serin at Dungeness NNR on 14th.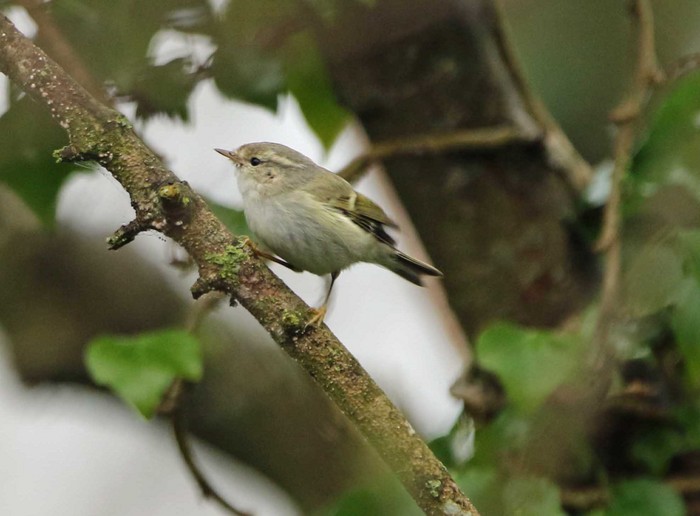 As with one or two other bits and bobs this week, the shuffling around as the change of seasons begins to kick in saw the departure of the Devonian Desert Wheatear after 120 days by the seaside but the singing first-winter male Bluethroat remained on station at Willow Tree Fen LWT (Lincolnshire) until 14th.
Back in Dorset, the Hume's Yellow-browed Leaf Warbler stuck it out on Portland until the end of the weekend while, moving around a bit were Yellow-browed Warblers with 14 recorded including new arrivals at Copeland Bird Observatory, off the coast of County Down on 11th and, in total contrast, Notting Hill in west London on 12th. There were four birds for Cornwall and six for Devon, including two still at Swanpool in the former county and two again at Staverton in the latter, while other singles remained near Kinver (Staffordshire) to 10th and Dungarvan (Co. Waterford) to 11th.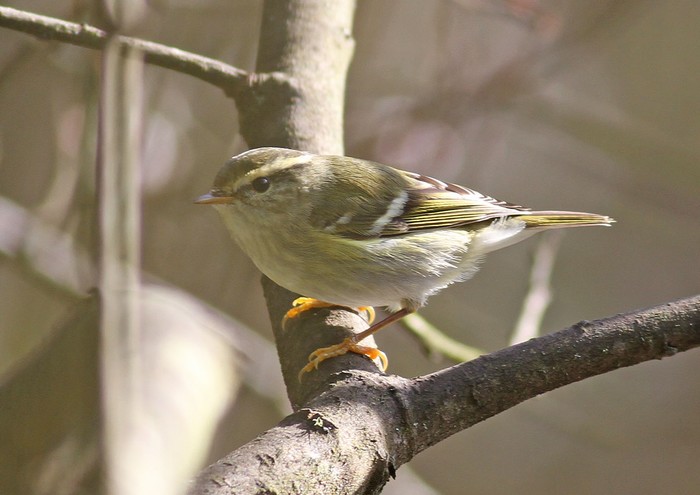 We're down to just the one Richard's Pipits, still at Arlingham (Gloucestershire) on 9th while its the same for Rose-coloured Starlings too, the only one to note being the wintering young male at Crawley (West Sussex) to 12th.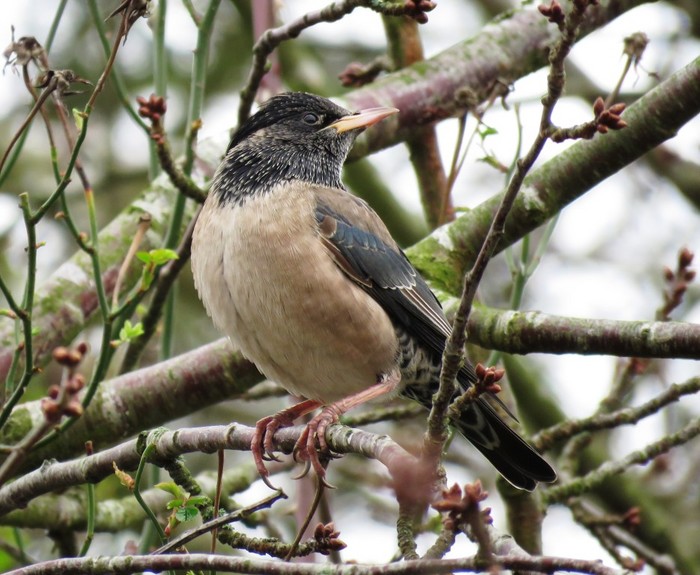 It looked as if it was going to be a pretty much even-steven week where Great Grey Shrikes were concerned at first, but an upward (almost expected) spike pushed numbers to up to around 35 in all for the past seven days, noted in 19 counties.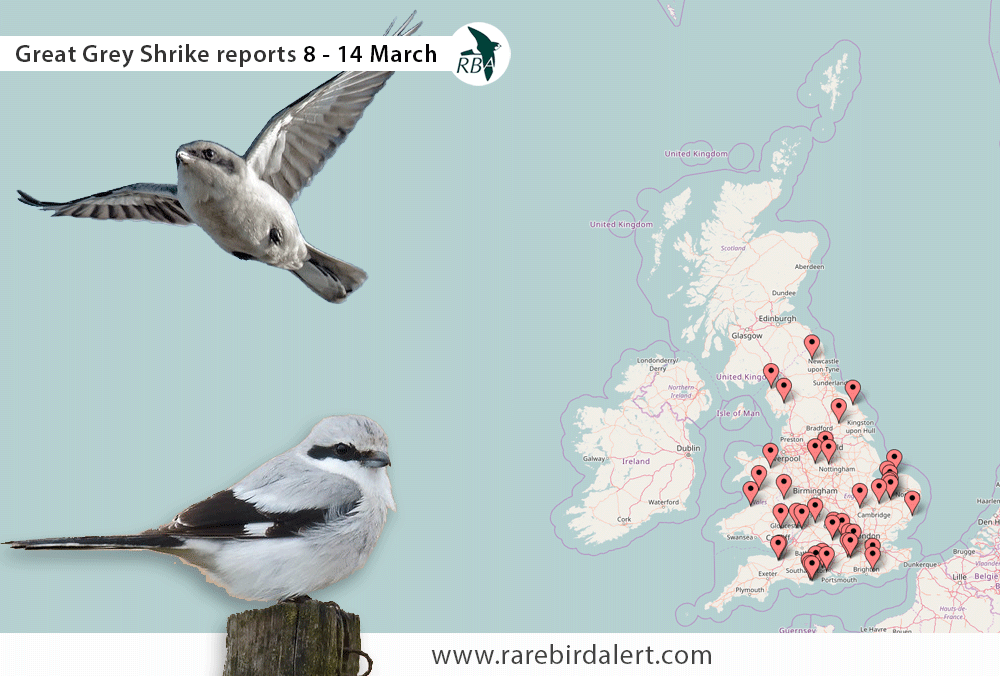 The southeast managed ten birds in four counties with Surrey managing three - at Chobham to 10th and both at Thursley and Frensham to 13th while there were three more for Berkshire too (at Wishmoor Bottom to 11th, West Isley to 13th and new at Little Staughton, also on 13th) with two for Oxfordshire (one at Nettlebed on 10th and reported from Harwell on 12th). Just one was in Hampshire, in the New Forest on 11th and East Sussex singletons were at Southerham SWT (East Sussex) on 13th and again in Ashdown Forest on 14th.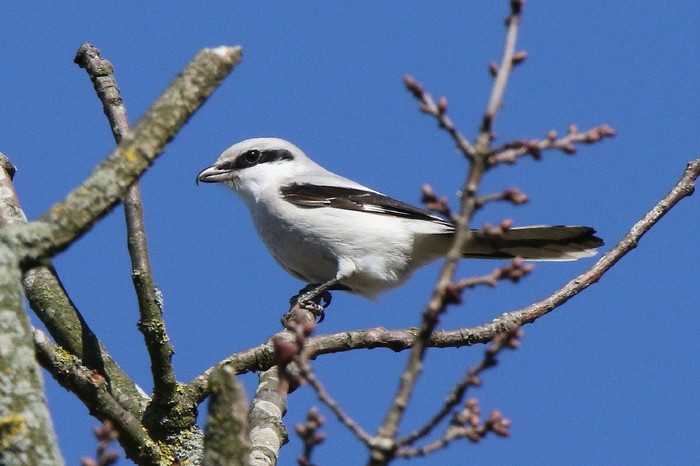 Seven Midlands birds were noted, still at Owler Bar (Derbyshire) to 13th at least, with another in the same county at Ogston Reservoir on 9th. Shropshire's Black Hill bird remained to 12th while new in Gloucestershire was one at Hawling on 9th-12th and Frampton on 12th while another stayed put in the Forest of Dean for much of the week. Another Midlands bird was reported from Swallow Moss (Staffordshire) on 13th. Dorset hosted three of the southwest's four birds, at Rempstone on 11th and still at Hartland Moor and Verwood until after the weekend while in Somerset one remained near Aisholt to 13th.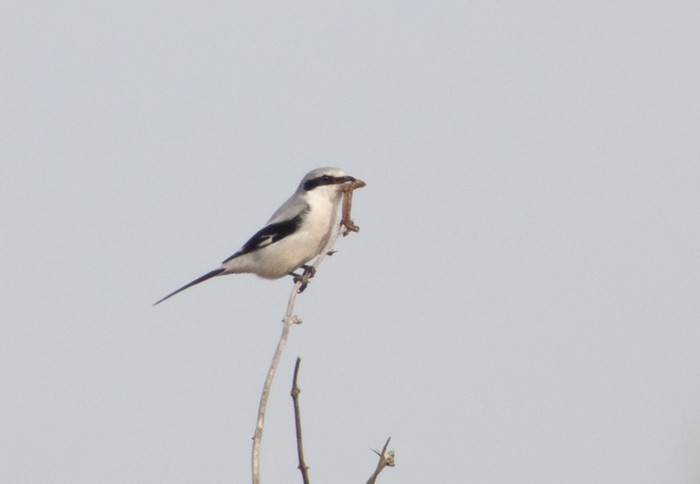 Great Greys elsewhere included five in East Anglia, Norfolk birds remained at Cockley Cley, Narborough and again near Wighton with singles at Wicken Fen NT (Cambridgeshire) and new to Suffolk, at Upper Hollesley Common from 11th. Three were in the northeast, at the Harwood Forest (Northumberland) to 8th and in North Yorkshire, in the Langdale Forest to 11th and near York to 13th. Two loners were in Cumbria, still at Soddy Gap, near Broughton Moor on 12th and new at Hawkshead Hill on 13th while we round things off with a monochrome Welsh quartet - old stagers again at Cross Inn (Ceredigion) on 10th-11th, the Clocaenog Forest (Denbighshire) on 11th-12th and also at Pontypool (Gwent) on 11th-13th and Machynlleth (Powys) on 12th.
Rough calculations (and we're taking rougher than a badger's B-hind…) comes up with a figure of around 2600 Waxwings again this week - back to where we were when I picked up the round-up reins the other week and up a fair few on last week, yep they're moving too.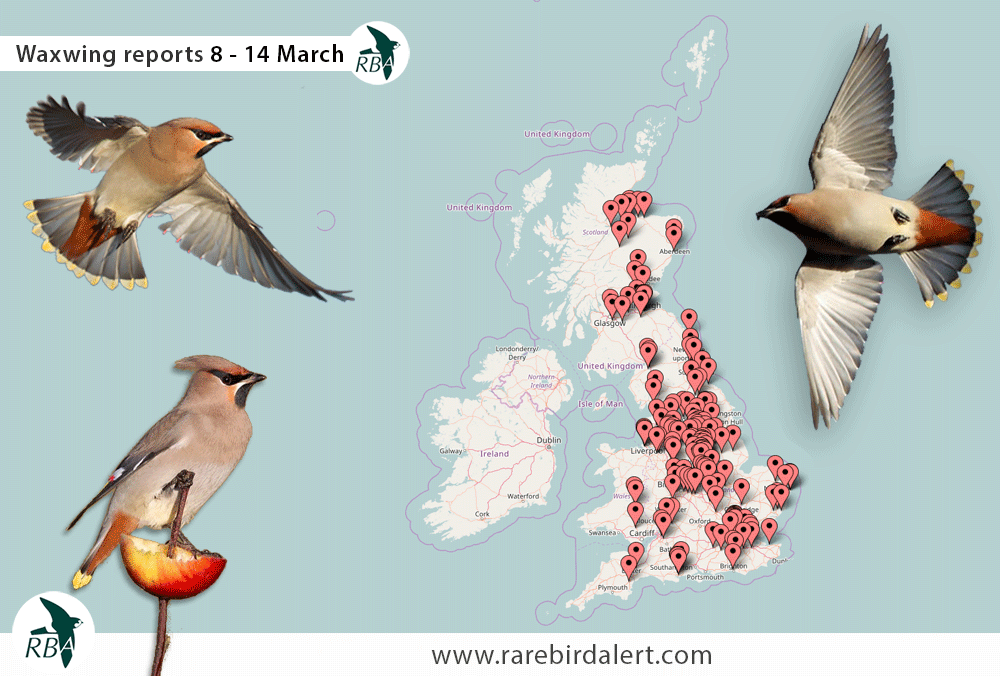 Again as with last week, there's a swift scoot around the regions, as well as being in ascending order of regional approximates, the largest flock size is also included to. Clear? Marvellous. Off we go then…
SW (15+) - 6 at Chudleigh Knighton, Devon on 11th
Wales (73) - 60 at Newbridge-on-Wye, Powys on 10th
Ireland (c.84) - 42 at Dundalk, County Louth on 10th
EA (c.140) - 42 in Woodbridge, Suffolk on 11th
Scotland (300+) - 52 around Bathgate, Lothian on 8th
SE (370+) - 58 in East Malling, Kent at the start of the week
NW (375+) - 75 in Lyme Park CP, Cheshire on 12th
Midlands (600+) - 80 at Biddulph, Staffordshire on 9th
NW (640+) - 100 at Northallerton, North Yorkshire on 10th and 90 in Sheffield, South Yorkshire on 11th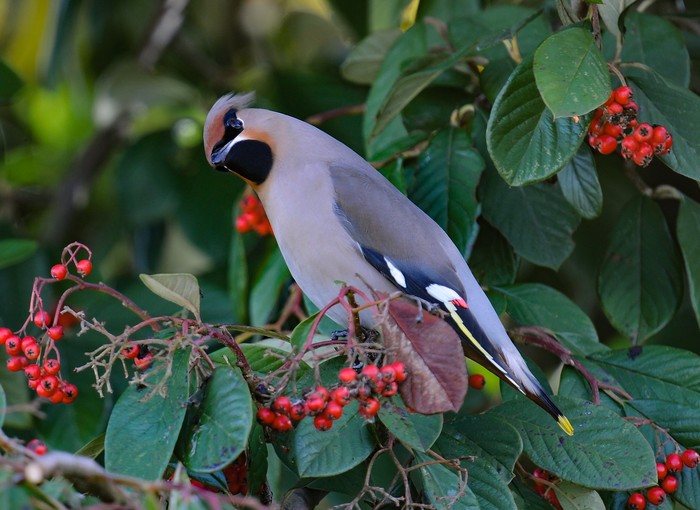 Mirroring recent events at Dersingham was the report from the Wirral of a singing male Eastern Stonechat briefly at Leasowe on 14th. It seems to have been caught up in an arrival of a dozen regular Stonechats but seemed to disappear soon after being seen.
Last up, the wintering Little Bunting which lingered at Great Barford GPs (Bedfordshire) throughout the week with two more still in the Nanjizal valley (Cornwall) on 12th.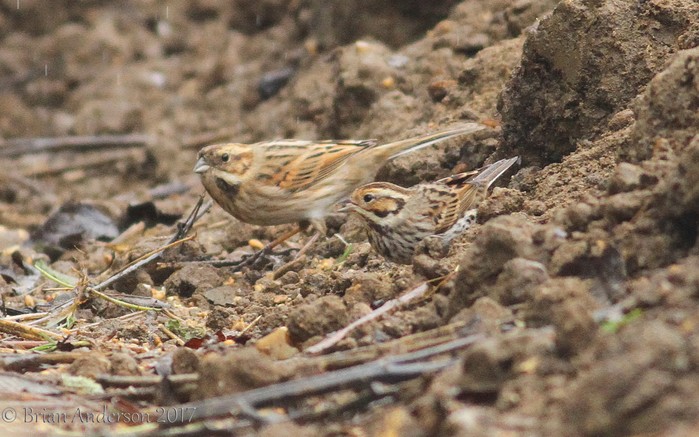 Extending the typing digits to the furthest corners of the Western Palearctic to bring you the best of the rest from Europe and beyond now and let's start once again with the WP's second-ever White-throated Bee-eater that remained around the hotel garden at Dakhla, in the Western Sahara to at least 10th.
Visitors to Cape Verde Islands (at the very furthest southwestern most extremity of the recording region - off the coast of west Africa…) had a stellar week by the looks of it - after the 1st Stilt Sandpiper last week, two new 1sts were found within 48 hours this week; a Sooty Tern was off Razo on 9th with a Black-capped Petrel following on during the morning off 11th, seen heading north from Punta do Burril, São Nicolau. Earlier in the week, the same island saw the appearance of a new Black Heron at Tarrafal.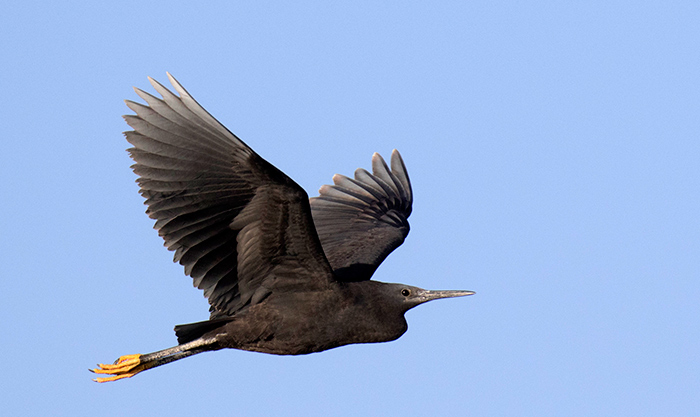 Further to the north, the Spanish Thayer's Gull remained at San Cibrao, Galicia to 10th while a Dalmatian Pelican was in northeastern France, at Stenay, on 12th.
Dutch birders were still able to enjoy the 1w drake Baikal Teal at Noordwijk, Zuid-Holland and female Pine Bunting at Appelscha, Freisland, both to 10th and the Blyth's Pipit in Noord-Brabant to 14th.
Better still (and particularly intriguing) was the juvenile Lammergeier that headed over Katwijk and then Rotterdam during the afternoon of 12th. It seems that this one had spent some time in Germany before drifting into the Netherlands. Where next? Well, if it had carried on due west from Katwijk it would have sailed over the Suffolk coast, somewhere around Dunwich or Minsmere, but what the bird did was to head back towards the German border the following day but was still well to the SSE of Rotterdam on 14th.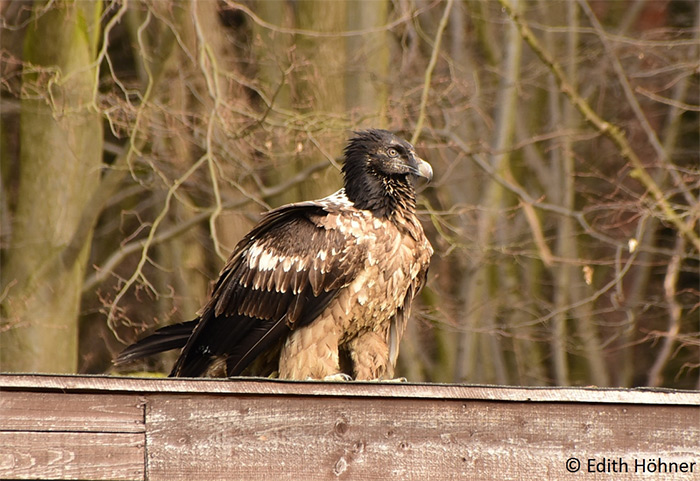 Further north still and up in to Norway, where the wintering Oriental Turtle Dove remained at Klepp, Rogaland to 13th and the Siberian Accentor was at Slettmoen Øst, Hedmark until the end of the weekend while another was still in Sweden, at Lindesberg to 12th.
Closest to home was the news that the metal-ringed American Royal Tern was again noted on Guernsey this week, seen in Pecqueries Bay on 13th.
The coming week…
Calm and settled appears to be the order of the day for the week ahead, which always makes the mug's game of predicting just what could be around the corner even more mug-gy.
"Summer" birds have been drifting in, slowly but surely, for the last week to ten days and there's nothing to suggest that anything will change in the seven days ahead. That said, it also doesn't as though we're on for the first genuine push of common, early migrants just yet but, like the whispering voices in "Field of Dreams", "they will come".
Potential early overshoots are the same, usual suspects as any other week in March - there's always the chance of an early Red-rumped Swallow, Night Heron, maybe even a dashing splash of early Mediterranean colour in the form of a Subalpine Warbler or two.
Who knows, if the weather wobbled south there's also a chance of a second-half-of-March Woodchat or, best of all, Great Spotted Cuckoo.
March 16th has yielded two Alpine Accentors - in 1922 and 2002 (the latter near Minsmere) and, another March Sylvia, Sardinian Warbler (that one appearing at Holme) with another on March 18th 1990 on The Lizard in Cornwall (and what a dandy he was).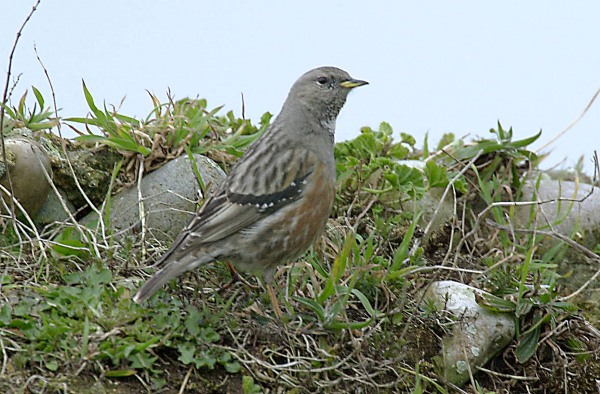 Truth be told, there aren't too many more genuinely eye-catching rares to light up the imagination - Cambridgeshire's drake Baikal Teal of March 2014 is perhaps the cream of the crop and we're also in Bufflehead time too, its now 23 years ago this week since the masses enjoyed the Colwick drake (from March 17th onwards), the first-ever mainland twitchable record and, at the time, only the 4th for Britain.
Despite Cornwall doing what it could to ruin my small crake prediction (written before it appeared, 'natch) I'll not change anything so there's still time for a big Arctic or Pacific gull (or even a small one) but the main money is going to slip towards the eternal March favourite, Little Crake. This month boasts almost a fifth of all records, including two superb crowd-pullers in Sussex (in 1985) and Kent (in 1997).
…and, we'll call it now, sometime within the next four weeks, there's going to be a huge headliner along the south coast when a bird we're sort of familiar with departs the current chosen favourite location - eyes down for a full house when Guernsey's American Royal Tern rocks up on The Fleet…
Mark Golley
15 March 2017
Share this story
Tweet


Many thanks to all contributors for their photos and videos this week.
Alice Davey, Dermot Breen, Andrew Jordan, Tony Dixon, Chris Gomersall, Mark Killeen, Michael Turner, John Pringle, Sean Wileman, Sean Wileman, David Darrell-Lambert, Dean Nicholson, Richard Mills, Toby Green, Lorne Bissell, Fionn Moore, Brad Robson, John Kemp, Stephen Duffield, Reuben Veal, John Pringle, Stefan Stutz, Brian Anderson, Mark Leitch, Mike Barker, Tess Wright, Michael Tew, Dave Burns, Sean Nixon, Daniel López Velasco, Edith Hohner, Michael Malpass,