Weekly birding round-up: 14 - 20 Dec
The week at a glance
Blyth's Pipit in Somerset
Black-throated Thrush in Denbighshire
Greater Yellowlegs in Wexford
Gyr on Orkney
'Eastern Black Redstarts' in Cornwall, Cleveland and Lothian
Dusky Thrush still in Derbyshire
'Masked Wagtail' still in Pembrokeshire
Killdeer still on Shetland
Pallid Harrier still in Yorkshire
Pacific Diver back in Cornwall
The week's weather was remarkably settled - anticyclonic, calm and dry for most but with a lot of cloud trapped beneath the high pressure it was gloomy, cloudy and foggy. In most years the pre-Christmas week is largely devoid of rare bird interest with winter well and truly in place, the days at their shortest and Christmas squeezing out time in the field. However, this is 2016 and the flow of new rarities therefore continued unabated with some fabulous discoveries. Alongside the lingerers, these produced what must be one of the best pre-Christmas rarity line-ups ever.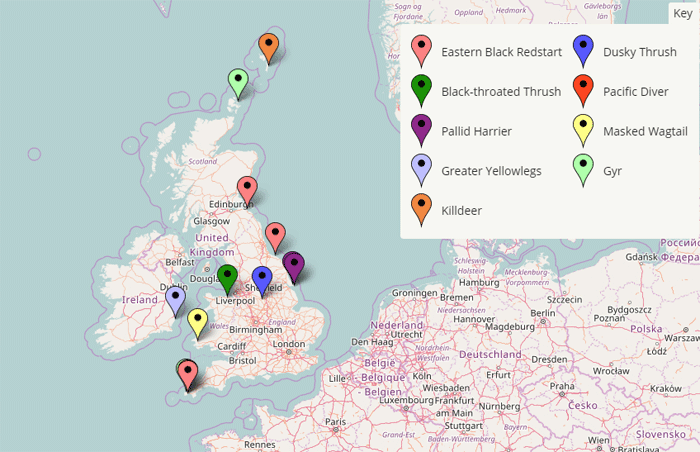 Blyth's Pipit
Top billing goes to another quality eastern passerine and another legacy of October's astonishingly prolonged Siberian vector. This week's top treat from the east was a Blyth's Pipit identified at Blagdon Lake, Somerset and Bristol on 19th (though present since at least 15th) and then still there on 20th. Needless to say, this was a new bird for the county but its appearance mirrors that of Britain's only other late December Blyth's Pipits - at Gringley Carr, Nottinghamshire from 28th December 2002 to 5th January 2003 and at Calder Wetlands, Yorkshire from 8th December 2014 to 6th January 2015. England's mild, damp winter grasslands are literally a world away from the more arid shortgrass habitats typically favoured by this species - Mongolia in summer, India in winter - but hopefully this bird will remain in its new home for a little longer.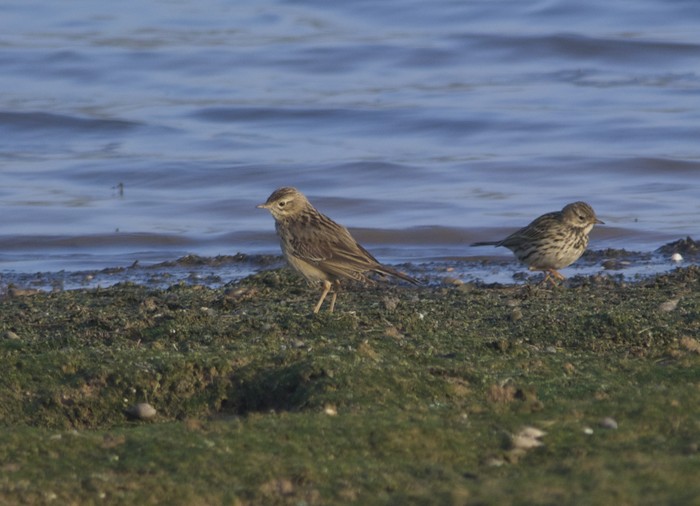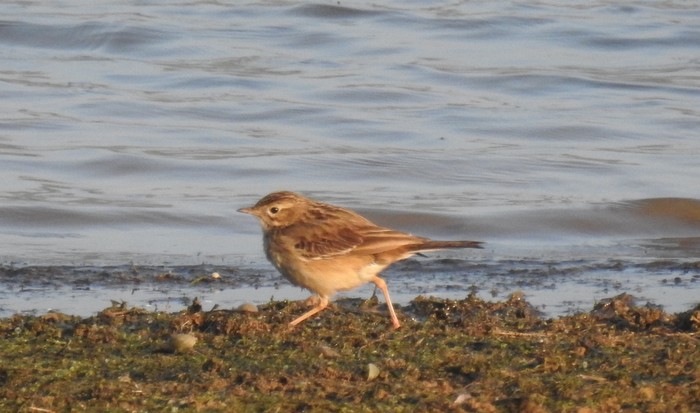 Black-throated Thrush
Vying for top spot and yet another quality Siberian rarity was a female Black-throated Thrush near St. Asaph, Denbighshire, seen briefly on 16th and then again on 17th, 19th and 20th. It was, however, highly elusive but it is clearly still there somewhere and with a bit of persistence may yet be tied down. Typically for a mid-winter 'Sibe' it was in the west although, unsurprisingly, it was a new bird for Denbighshire. Black-throated Thrush is not a 'stand out' bird on a brief or rear view so how many more might be out there? If the New Year brings a big freeze and an influx of winter thrushes to suburban gardens, we might get to find out.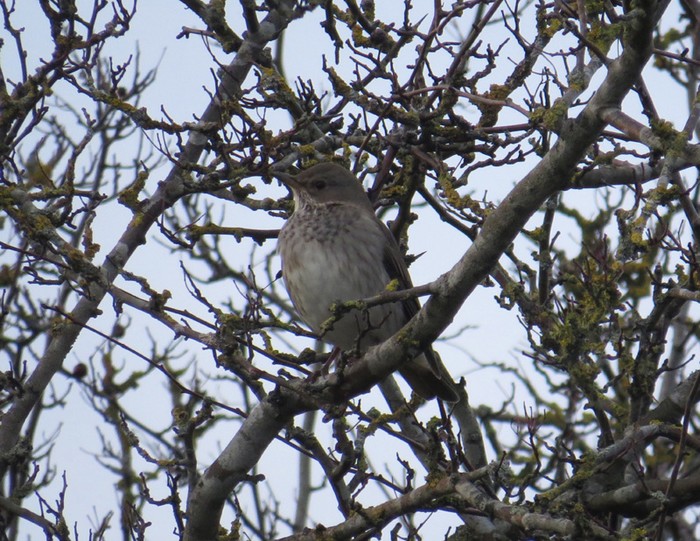 Greater Yellowlegs
Next in the headlines is a bird from the opposite direction - a surprise Greater Yellowlegs at Cahore Marsh, Wexford on 18th and 19th, an excellent find away from the vagrant wader mecca of Tacumshin. Surprisingly, this is Wexford's first ever Greater Yellowlegs and the first in Ireland for over ten years. It represents even more work for whoever is drafting the wader section of the 2016 Irish Rare Bird Report.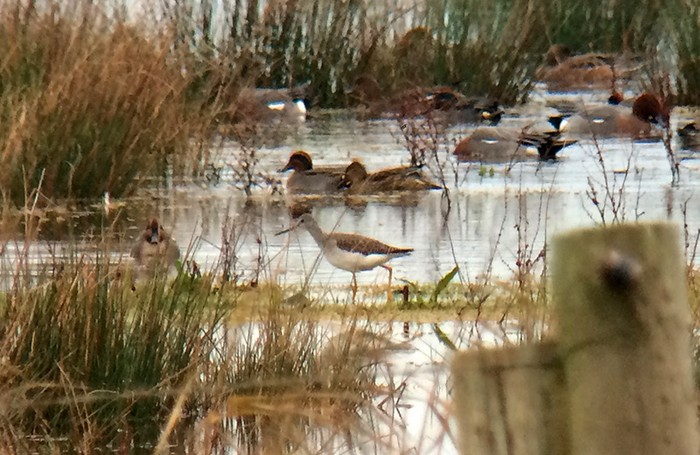 Gyr
From yet another direction came the third of the week's new top rarities – this one a white Gyr from Greenland. Needless to say, it was in the far north, on Shapinsay, Orkney on 17th. Although annual in Britain, most records are in the far north and northwest in early spring and most are short-stayers. Perhaps it's time for another to linger in the Southwest.
'Eastern Black Redstarts'
'Eastern Black Redstarts' are next on the list, determined to dominate the November and December headlines as never before. The now familiar long- staying males remained at Torness, Lothian and Skinningrove, Cleveland to at least 20th but much less expected was the discovery of yet another (and another male…), this one at Mousehole, Cornwall on 18th to 20th.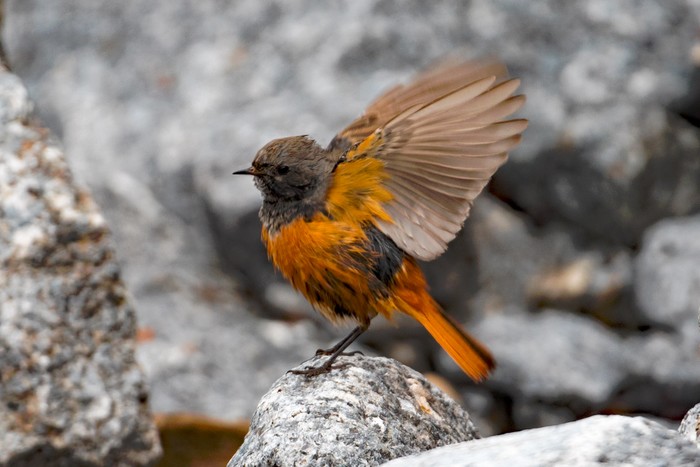 Dusky Thrush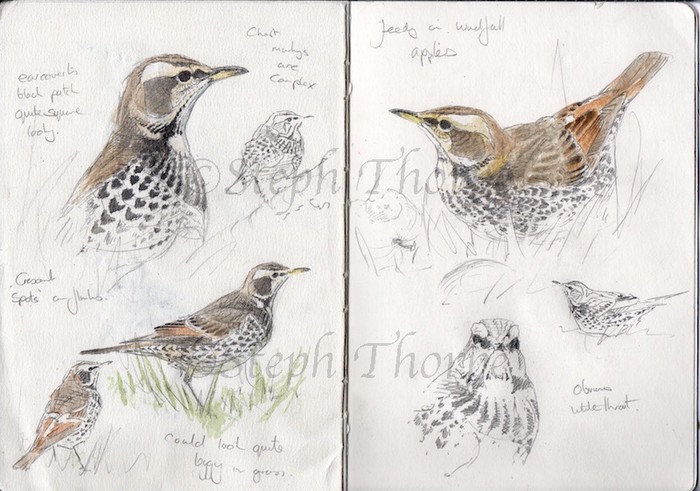 Turning finally to the other long-stayers, the female Dusky Thrush in Beeley, Derbyshire was thought to have gone early in the week but was then seen again on 17th to 20th. With the major rush of twitching interest now over, reports of this bird will now doubtless decrease, a situation which will be exacerbated by the onset of Christmas and the unavailability of viewing at the Dukes Barn Activity Centre until the New Year. Hopefully though the bird will remain blissfully unaware of the seasonal disruptions, enjoy a bit of peace and quiet and still be there in January.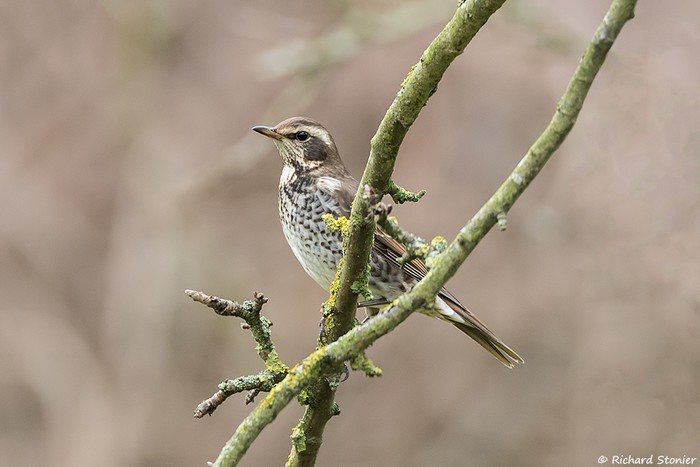 Lingerers and returners'
Also looking determined to make it to the end of the year were the splendid 'Masked Wagtail' still at Camrose, Pembrokeshire to at least 20th, the Killdeer still at Sandwick, Shetland to at least 16th and the juvenile Pallid Harrier still at Welwick, Yorkshire to at least 20th (and visiting nearby Kilnsea on 17th). Finally, Cornwall's returning adult Pacific Diver made its first appearance of the winter back at Penzance from 18th.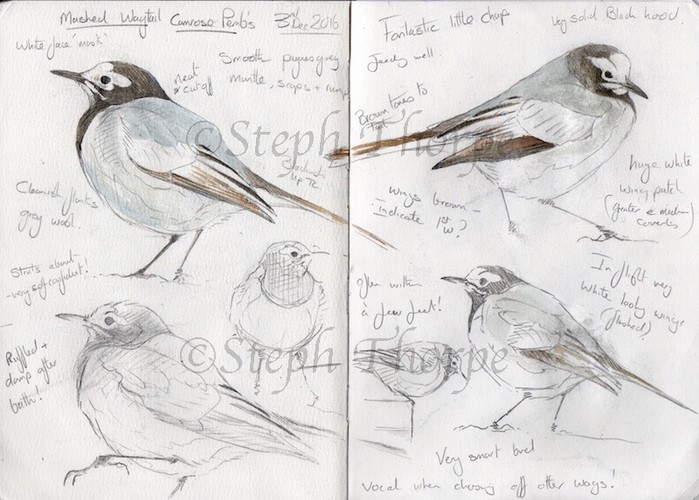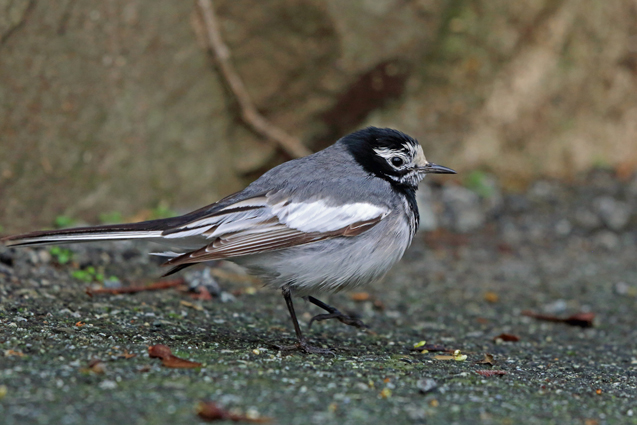 Further afield
The Western Palearctic highlight of the week was a well seen and photographed apparent Asian House Martin in Israel. Other notable birds included a Forster's Tern , a Snow Goose and a Hooded Merganser on the Azores and a Sociable Plover and the Stejneger's Scoter (still) in Spain. The only northwest Europe rarity news concerned a Pine Bunting in the Netherlands and a meena Oriental Turtle Dove in Norway.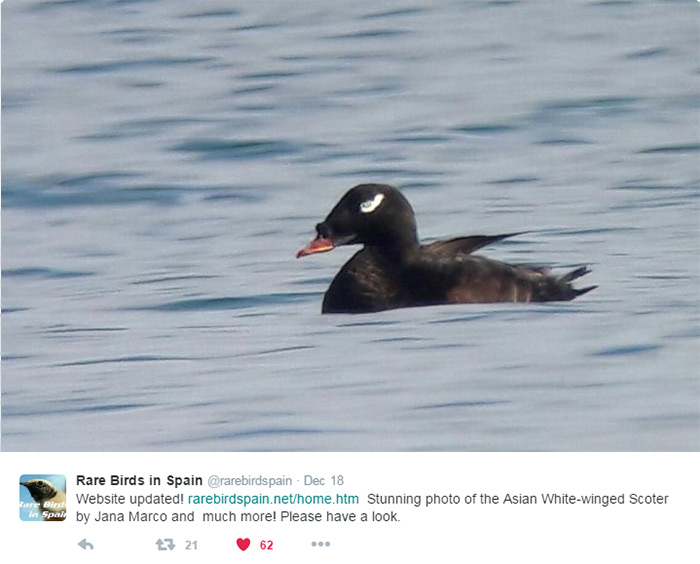 The only scarce seabirds of the week were Little Auks at Findhorn, Moray on 14th, Kirkwall, Orkney (two) on 15th and Newcastle, Wicklow on 16th.
Turning to wildfowl, the best new discovery was a first-winter Red-breasted Goose amongst the Pink-footed Geese at Choseley, Norfolk on 19th and 20th. Although Pink-footed Goose might not be everyone's favourite carrier species for a Red-breasted Goose, its arrival coincided with a major influx of Eurasian White-fronted Geese to eastern England during the week, many of which were scattered amongst Norfolk's goose hordes.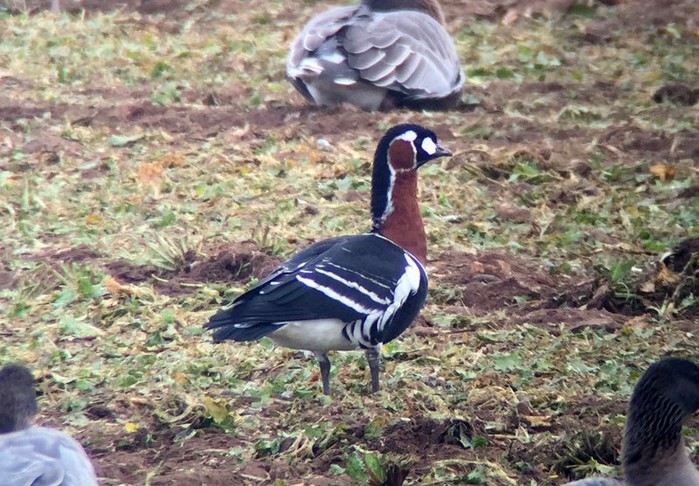 Otherwise the goose story was mainly the same as last week, with reports of most of the wintering rarities slowly dribbling in by the week's end. These included the 'Richardson's Cackling Goose' and two 'Todd's Canada Geese' at Lissadell, Sligo and, in England, the 'Todd's' still between Titchwell and Docking, Norfolk to at least 20th, the latter sometimes sharing its field and Pink-footed Goose flock with the Red-breasted Goose as well as multiple Tundra Bean, White-fronted and Barnacle Geese! Elsewhere, an adult blue morph Snow Goose at Southport, Merseyside on 16th to 18th was new, whilst a white morph was at Loch Eye, Highland on 20th and the three blue morphs were again at Loch of Skene, Aberdeenshire the same day. Finally, 'Black Brants' were noted still at Kilnsea, Yorkshire, Portland Harbour, Dorset and Cley/Salthouse, Norfolk.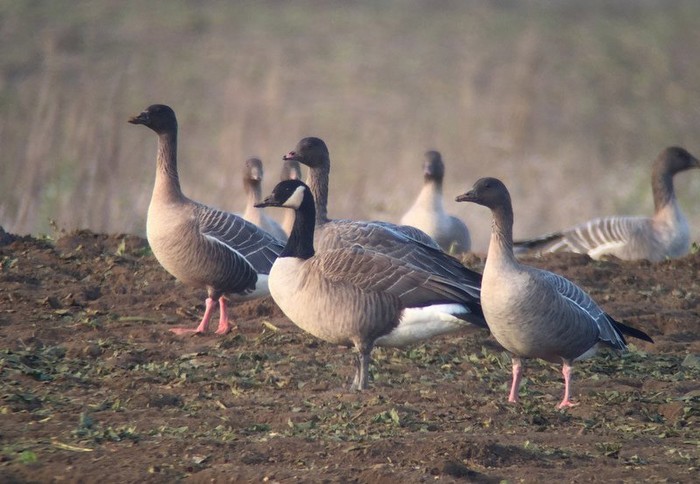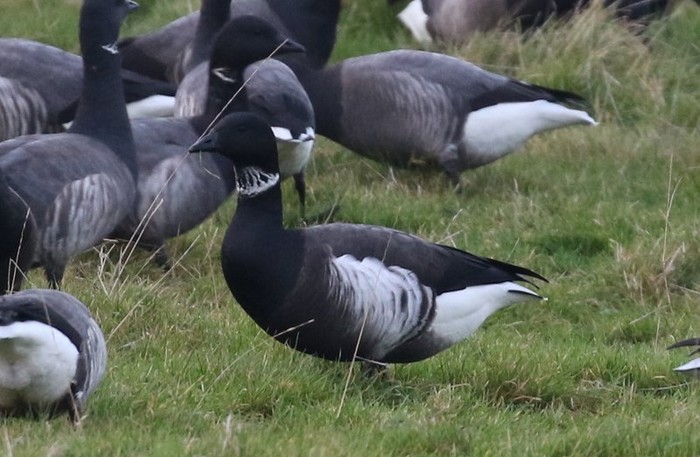 The best ducks of the week were the drake Hooded Merganser , again at Lochwinnoch, Clyde on 18th to 20th, the drake King Eider still in the Mullaghmore area, Sligo to 20th Lesser Scaups still at Loughrea, Galway to at least 15th and Birsay, Orkney to at least 18th, a Ferruginous Duck at Washington, Durham on 15th and another (albeit probably a genetically compromised escape) at Titchwell, Norfolk on 19th and 20th.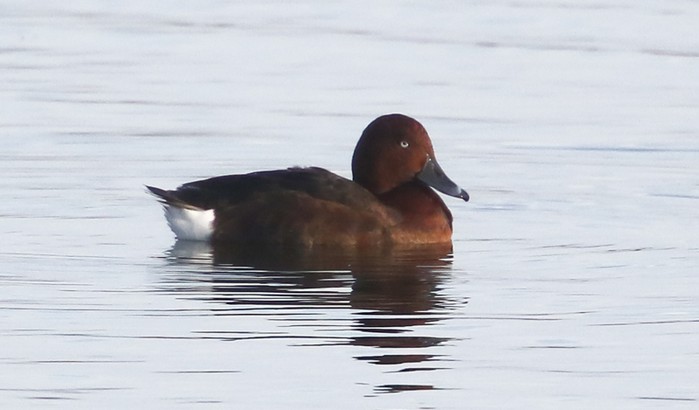 American Wigeons were reported at some now mainly traditional venues - Topsham, Devon, Tain, Udale Bay and Muirtown Basin, all Highland, Newquay, Cornwall, Caerlaverock, Dumfries and Galloway, Sanday, Orkney and Loch of Lintrathen, Angus.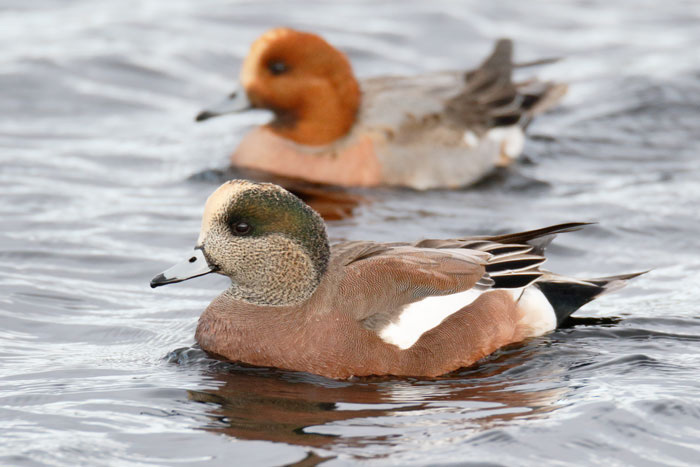 Green-winged Teals were slightly more numerous but were similarly distributed, with two sites hosting both this and the former species. Records came from Martin Mere, Lancashire, Poole Harbour, Dorset, Ballymena, Antrim, Islay, Argyll, Kinvarra, Galway, Caerlaverock, Dumfries and Galloway, Rutland Water, Leicestershire, Loch of Lintrathen, Angus, Hayle Estuary, Cornwall and Lough Swilly, Donegal.
Ring-necked Ducks were noted at Loughrea, Galway, Dungeness, Kent, Pitlochry, Perth and Kinross, Paxton Pits, Cambridgeshire, Tittesworth Reservoir, Staffordshire, Drift Reservoir, Cornwall (two), Killarney, Kerry, Milton Loch, Dumfries and Galloway and Loch of Skaill, Orkney.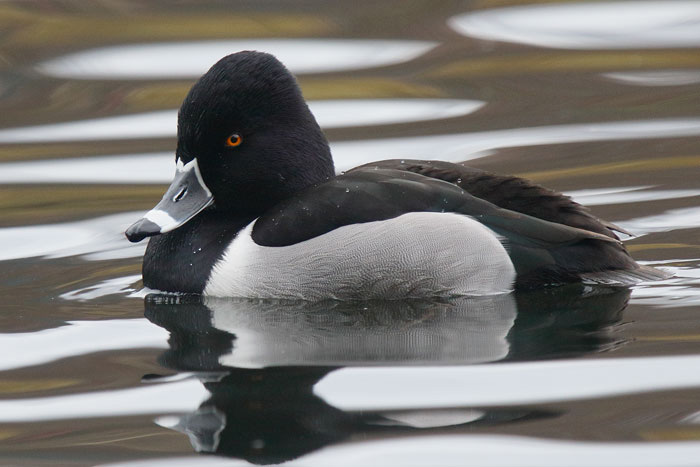 Finally, Surf Scoters were at Loch Ryan, Dumfries and Galloway, Musselburgh, Lothian, Ballinskelligs Bay, Kerry (three), Man Sands, Devon, Murvagh, Donegal and Wide Firth, Mainland Orkney.
Herons, egrets, crakes etc.
This winter's bumper influx of Cattle Egrets continued with around seventy noted, still mostly in the Southwest though one was still in the Little Crosby, Merseyside area. Flock sizes increased further this week with a remarkable thirteen at Newquay, Cornwall, seven at Teigngrace, Devon and Tacumshin, Wexford, five at Nottington, Dorset, Sancreed, Cornwall and South Marston, Wiltshire, four at Weare Giffard, Devon and three at Warblington, Hampshire, the Camel Estuary and Drift Reservoir, both Cornwall, Lady's Island Lake, Wexford and Saul, Gloucestershire.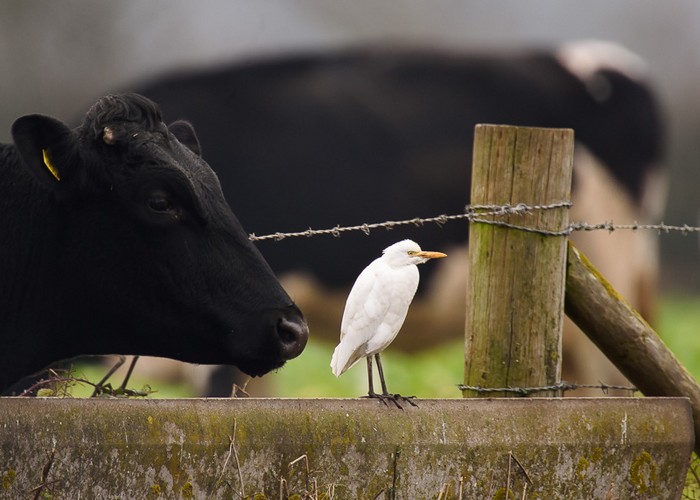 Somewhat outnumbered by all the Cattle Egrets was the Night Heron , still at the opposite end of the country on Sanday, Orkney on 14th.
Eight Glossy Ibises were reported this week, all from traditional locations - West Mersea, Essex, Fremington, Devon, Ham Wall, Somerset (two), Cossington Meadows, Leicestershire, Loch of Strathbeg, Aberdeenshire and the Swords Estuary, Dublin.
Apart from the Greater Yellowlegs in Wexford, the only rare wader of the week was the Lesser Yellowlegs still in Poole Harbour, Dorset.
Glaucous Gulls remained scarce this week with only around thirteen noted - at Cleggan, Galway, South Uist (two) and North Uist, both Western Isles, Tiree, Argyll, Sandbach, Cheshire, Hartlepool, Cleveland (two), Lossiemouth, Moray, Crosby, Merseyside, Whitburn, Durham and the Hayle Estuary and Crowdy Reservoir, both Cornwall.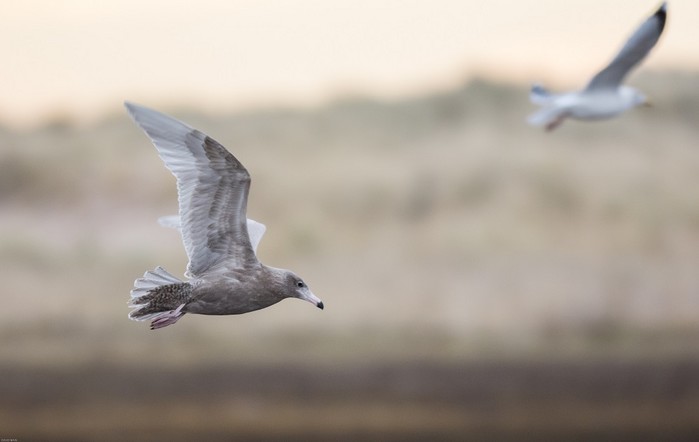 Iceland Gulls were only slightly more numerous with around fourteen reported, almost all in Scotland but singles were at Grimsby/Cleethorpes, Lincolnshire, Cley, Norfolk, Whitburn, Durham, Nosterfield, Yorkshire, Blackburn, Lancashire and Rosslare Strand, Wexford. Of most interest was an adult 'Kumlien's Gull' at Scatness, Mainland Shetland on 16th and 18th and a second-winter at Tralee, Kerry on 20th.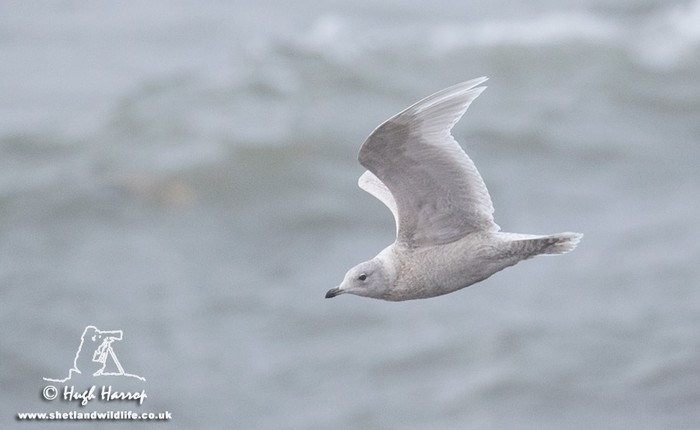 Finally, adult Ring-billed Gulls remained at Nimmo's Pier, Galway and Blashford Lakes, Hampshire and one was at Ballyallia Lake, Clare on 17th with a second-winter at nearby Ennis, also Clare, on at least 17th and 20th.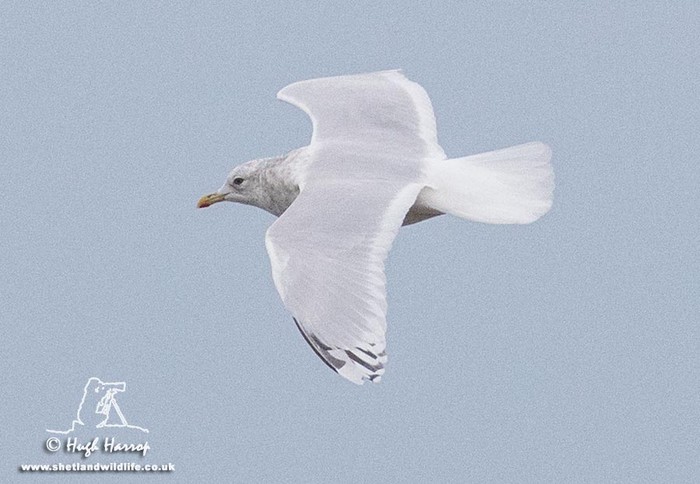 Near-passerines and Passerines
Although it was mid-December, the week continued to produce what are normally considered to be autumn passerines. Indeed in terms of new discoveries it sometimes felt more like October than just before Christmas. The best new bird of the week was a sometimes elusive Hume's Yellow-browed Warbler at Portland, Dorset from 14th to at least 19th. Also continuing the autumnal theme was a highly unseasonal Red-throated Pipit on Lundy, Devon 19th, a Hoopoe in Stowmarket, Suffolk on 16th and a new Little Bunting at Polgigga, Cornwall on 18th, the latter rounding off a truly exceptional autumn for this species. Other eastern passerines included two Richard's Pipits at Abbotsbury, Dorset on 15th to 19th and a single at Arlingham Warth, Gloucestershire on 16th to 18th.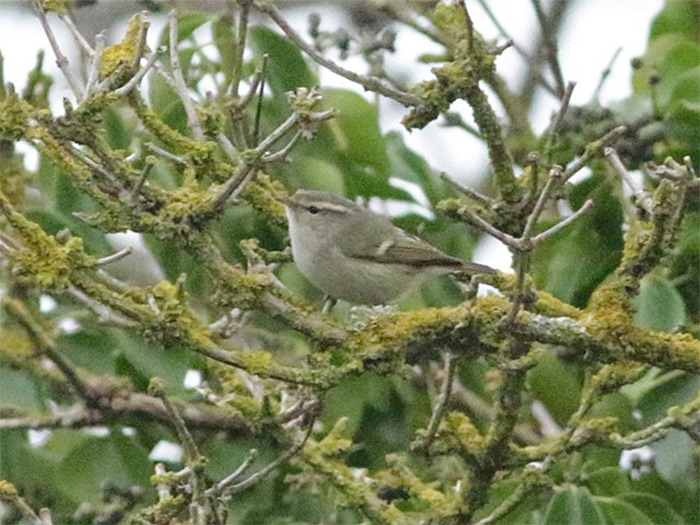 As for long-stayers, and potential winterers, the male Desert Wheatear was still at Thurlestone, Devon to at least 20th, with up to two Dusky Warblers at Ripple, Worcestershire to 19th also and the Rose-coloured Starling still at Crawley, Sussex to at least 20th.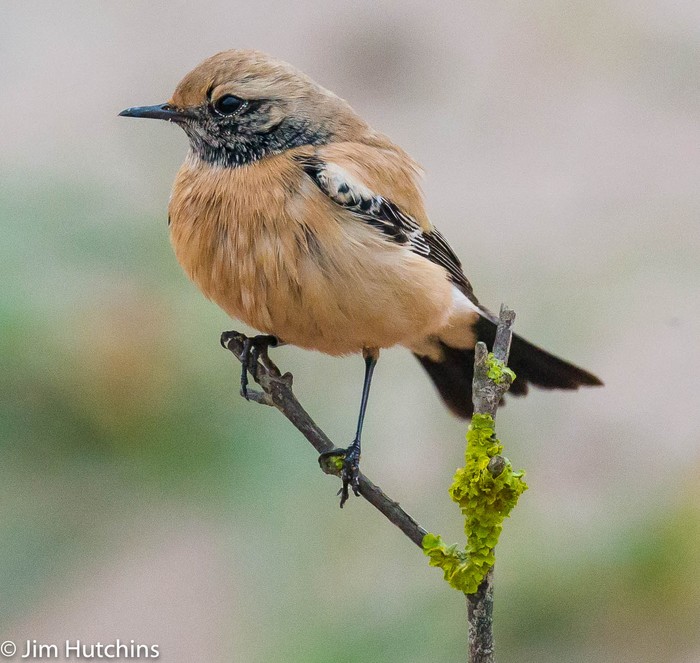 Yellow-browed Warblers continued to bring a touch of Siberia to the Southwest with a dozen reported from around ten locations in Dorset, Somerset, Devon, Cornwall and the Isles of Scilly. Elsewhere, singles were at Wanstead Flats, London still to at least 20th, Kinver, Staffordshire on 16th to 20th and at Hook Head, Wexford on 15th.
Turning to true winter passerines, Shorelark highlights continued to include fifteen at Tyninghame, Lothian and up to thirty-two at Holkham, Norfolk. Great Grey Shrikes , winter's grey sentinel, numbered around fifteen, a little down on recent weeks. Most were in the south and west but there were two north of the border - at Lochgilphead, Argyll on 16th and Doune, Forth on 17th.
Waxwings are the ultimate Christmas decorations so it was only appropriate that this week saw the largest flock reported so far this winter - a staggering 1,100 at Aviemore, Highland. Numbers there have been high for some time but this was a significant increase on recent weeks. There have been never been any four-figure flocks in England but 'The Birds of Scotland' lists a handful, all in 2004 and including what appears to be the British record of 1,800 at Kincorth, Aberdeenshire on 21st November of that year. While not quite at the level of 2004, therefore, this week's Aviemore flock is nevertheless clearly exceptional and with their loud ringing trills echoing through the streets of this Speyside town, this must be a magical Christmas experience indeed.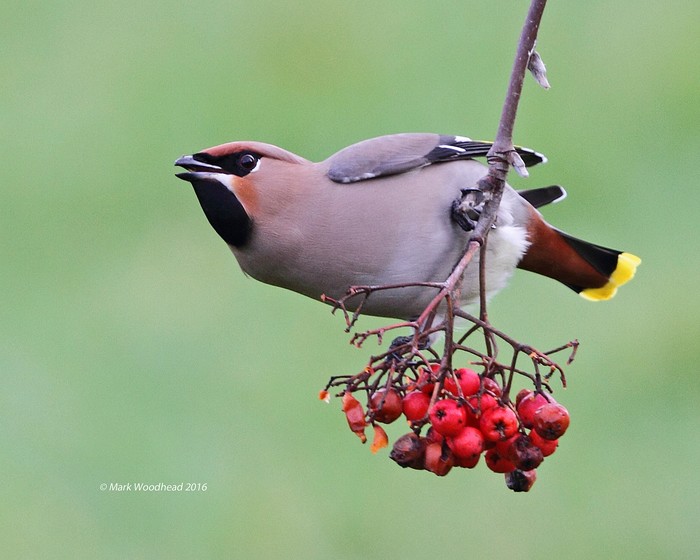 Elsewhere in Scotland, other large flocks were noted as follows - 210 in Grangemouth, Forth, 100 in Kirkcaldy, Fife, 100 in Aberdeen, Aberdeenshire, 200 in Edinburgh, 270 in Musselburgh and 120 in Portobello, all Lothian, 180 in Nethy Bridge, 150 in Croy, and 180 in Fortrose, all Highland, and 150 in Glasgow, Clyde. South of the border, the large flocks in Cumbria seem to have faded away with the only three-figure congregation in the county being 100 in Carlisle. Elsewhere in northern England, 108 were in Norton and 150 in Thornaby-on-Tees, both Cleveland, and 100 in Newcastle, Northumberland. Further south they remained very scarce but three birds brought some seasonal cheer to Chatham, Kent all week, three more were in Beaconsfield, Buckinghamshire on 19th and five were in Hertford, Hertfordshire on 19th and 20th.
Looking ahead, the calm, gloomy anticyclonic conditions look as though they are coming to an end as stronger winds and rain push in from the west. The final few days before Christmas will surely be quiet (won't they?) but the period after Christmas and into the New Year traditionally brings with it one or two significant discoveries as observers head desperately out of the house for some fresh air and a new year list. There will be no weekly roundup next week but by the time of the next one, on 4th January 2017, I expect that there will be much to report. In the meantime have a great Christmas and New Year and make sure to take time out to savour and relive some of the great moments of autumn 2016 - we may not see its like again.
Andy Stoddart
21 December 2016
Share this story
Tweet

Many thanks to all contributors for the photos and videos this week.
Hugh Harrop / Shetland Wildlife, Brian Thompson, Dave Helliar, Alex Humphreys-Jones, Niall Keogh, Jeff Hazell, Alan Tate, Steph' Thorpe, Clare Gillatt, Richard Stonier, Nigel Voaden, Marcus Nash, Sean Nixon, Steve Gantlett, Gareth Rees, Ian Ballam, Paul Hindess, David Main, Martin Cade, Jim Hutchins, Birds of Poole Harbour, Mark Woodhead.