Scilly Pelagic Magic 2016
Jim Almond looks back a memorable 12 days spent on St. Mary's when he took part in 11 Scilly Pelagic sessions from the 11th to 22nd August 2016. All images taken with Canon 7D MkII and Canon 300mm f2.8 lens plus 1.4 extender = 420mm
I seem to be feeding an addiction that rears its head every August? The need to be on the open sea during prime seabird passage whilst mainlining a fix through Scilly Pelagics is the only cure I know. Early planning is essential as places are soon filled and a double weekend was booked a year in advance. With optional Thursday and Tuesday evening sessions, there was to be eleven sessions spent on the sea with just one day (the middle Wednesday) to recover!
The middle two 'long' weekends in August 2016 had been selected for the 'Birder Special' weekends organised by Bob Flood and Ash Fisher, utilising MV Sapphire skippered by Joe Pender. The last two years had produced a Scopoli's Shearwater candidate and Fea's Petrel respectively; so I was fuelled with hope of another mega: Tropicbird or another rare Petrel maybe? There are no guarantees of course but with fantastic views of Shearwaters and Petrels virtually guaranteed, the birding has always produced the goods for me.
Joining the queue for boarding is essential as the Scillonian is invariably full at this time of year. The aim, a good vantage point, or railing seat to check out any birds passing by. A calm Scillonian crossing of Thursday 11th August didn't produce any birds of note but Manx Shearwater showed really well on the Cornish side. Time to fire off a few pictures and get your 'eye in' for the challenges that lie ahead.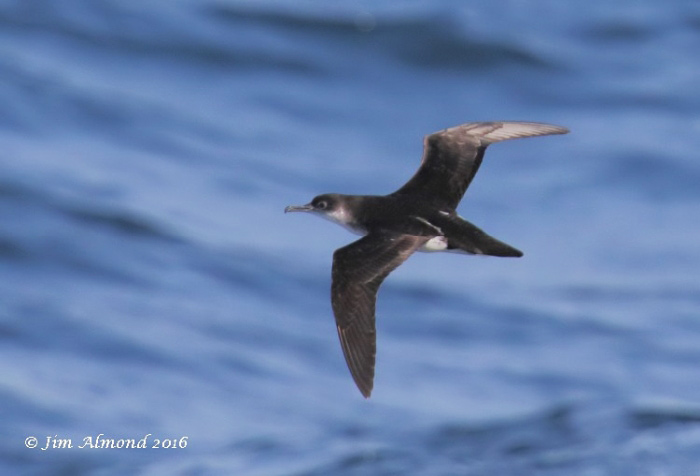 Westerly winds of 15 knots remained constant for the next two days and the highlight of an evening pelagic later that day was undoubtedly Storm Petrels, always following and circling the boat once we were a mile or two out to sea. Great Skua and Manx Shearwater put in brief appearances. It was more of the same on the Friday evening when with light falling, a distant Wilson's Petrel stole the show. Cetaceans are always of interest and Common / Risso's Dolphins put in an appearance plus Ocean Sunfish.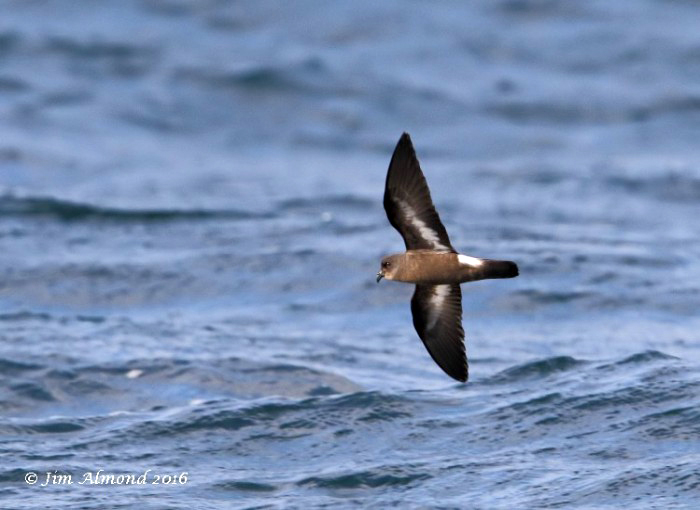 With winds easing on the Saturday, a late morning start found us heading east to intercept two trawlers some 15 miles away. There is never any guarantee that good birds will be present but trawlers are seabird magnets and history proves it's a good bet for finding something special? A Balearic Shearwater came close whilst steaming, Sooty Shearwater too. The gulls following Sapphire drawn by a constant stream of bread caught the attention of 2 Great Skuas and a dark morph Arctic Skua.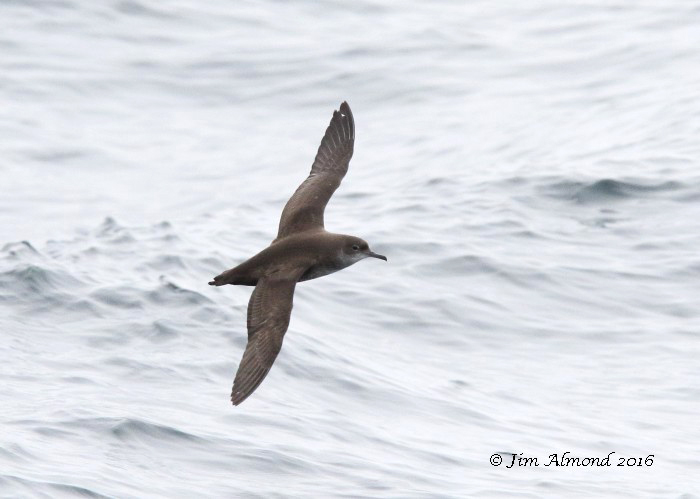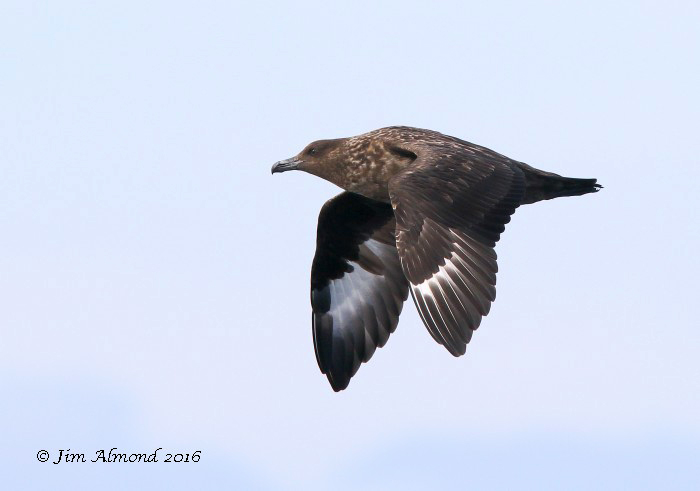 Having eventually caught up with the trawlers, a Great Shearwater plus adult Sabine's Gull were our reward. The Sabine's Gull stayed around the trawler for a while, loafing on the water but never allowing a close approach. This was a 'first' for me from a 'Scilly Pelagic' and so much better to see on the open sea rather than a tired bird wrecked on an inland water. There was more cetacean interest with Risso's and Common Dolphin, Harbour Porpoise and on the final stages of the run in, a Minke Whale.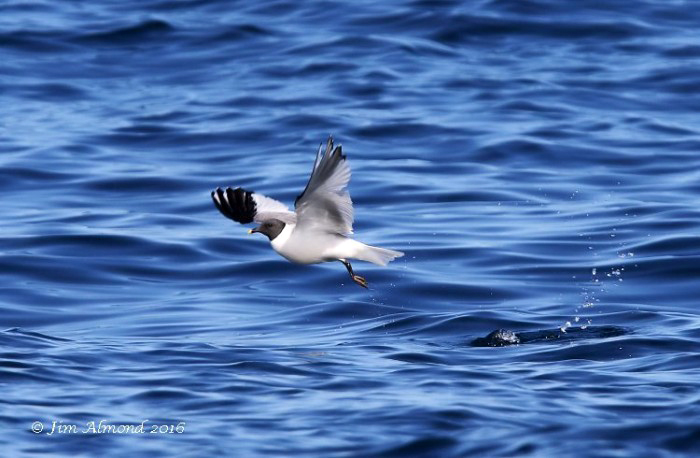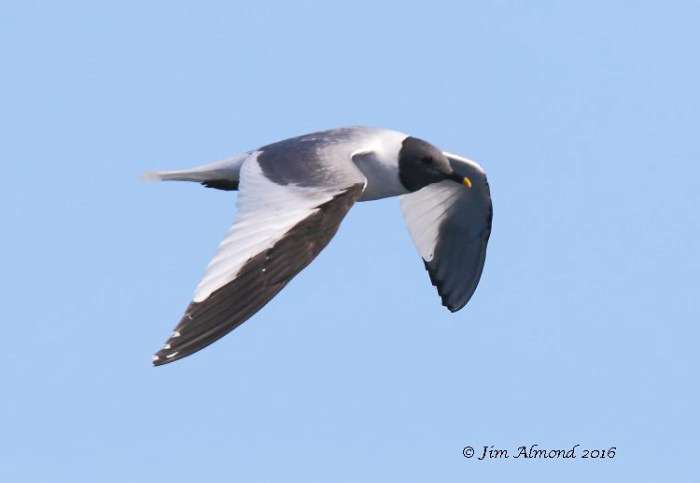 The rest of the weekend saw a light easterly airflow develop, causing a clear out of Shearwaters. It was hard going but perseverance added a couple of surprise Sooty's to Sunday's trip. Monday witnessed the easterly wind strengthening to 20 knots and some of the participants might well have described the evening as chunderful rather than wonderful. Time to reflect on the dreaded malaise of seasickness? There are a variety of pills to pop, homeopathic tricks to try such as wrist 'pressure bands', or just simply having that positive mental attitude and getting on with it? One key 'must do' seems to be keeping a full stomach and regular snacking is recommended. Concentrating on the task in hand (the birds) definitely helps so that nausea is less likely to be a problem. A 1st summer Long-tailed Skua rescued an otherwise uneventful session.
Each trip seems to produce something of interest and a Blue Fulmar was the pick of the birds from a quiet Tuesday evening. I was already looking forward to the following weekend, the forecast was also looking promising…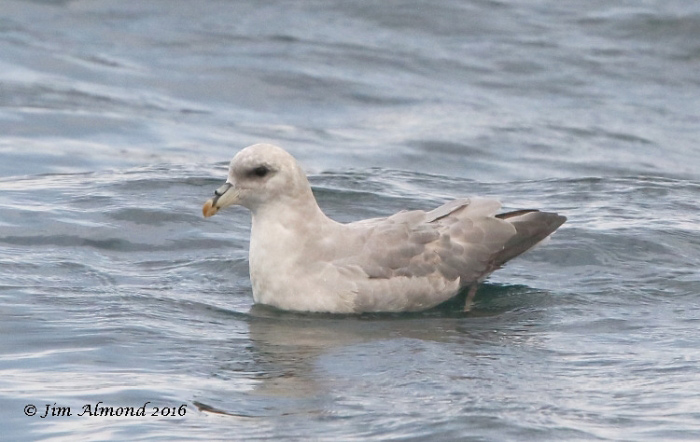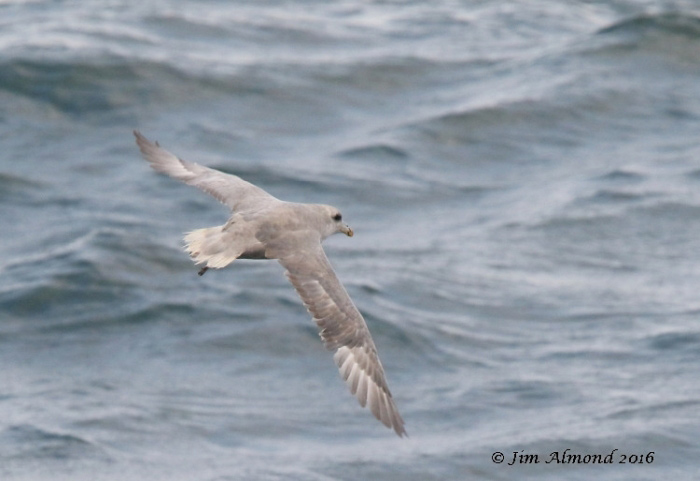 A bit of a respite from the sea was provided by Wood Sandpiper amongst several confiding waders coming right up to the hide at Porthellick pool. An Icterine Warbler on the garrison, whilst not exactly confiding, provided good views after a bit of patience and perseverance!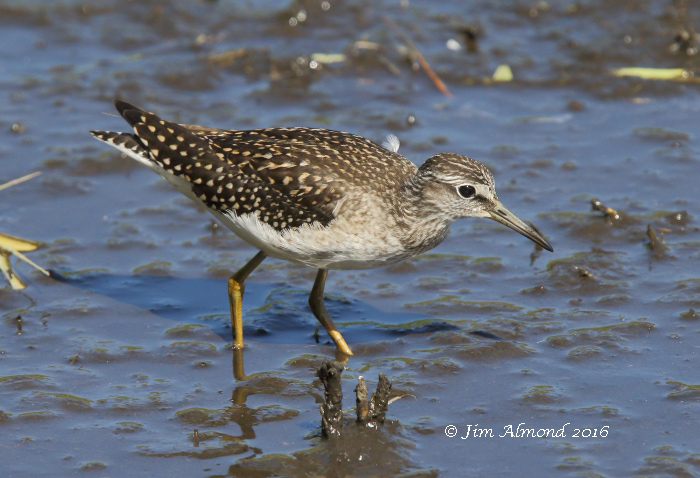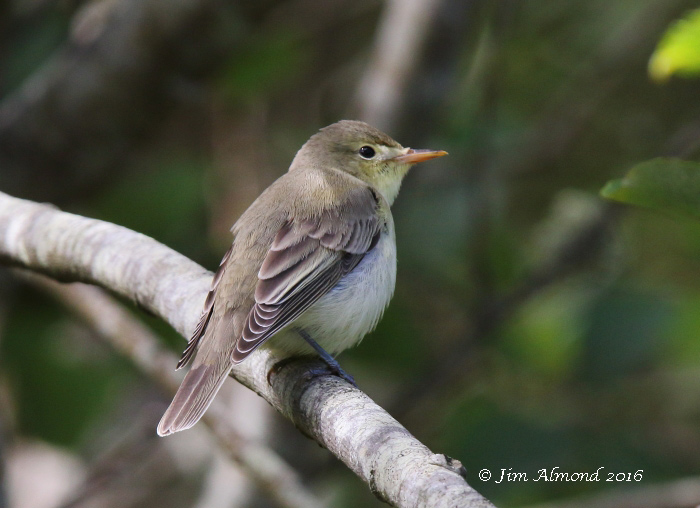 Thursday 18th August saw a return to westerly airflow and 1 Great plus 2 Cory's Shearwater were seen. The big talking point however was a nasty depression, currently deepening in the mid-Atlantic and destined to hit the area the following day with winds of 30 – 40 knots forecast, bring it on!
Having coped with 'Bertha' the previous year, the 'Big Friday' sea held no terrors for me but there was a buzz of nervous anticipation as the participants gathered at the quay. Joe opted to go out via Penninis, heading west and using the lee of the island to avoid the worst of the wind and waves. To get there, we were soon in the grip of a gale force wind however, an amazing experience and time to step back from trying to get close ups of Shearwaters and savour them performing, as one with the elements!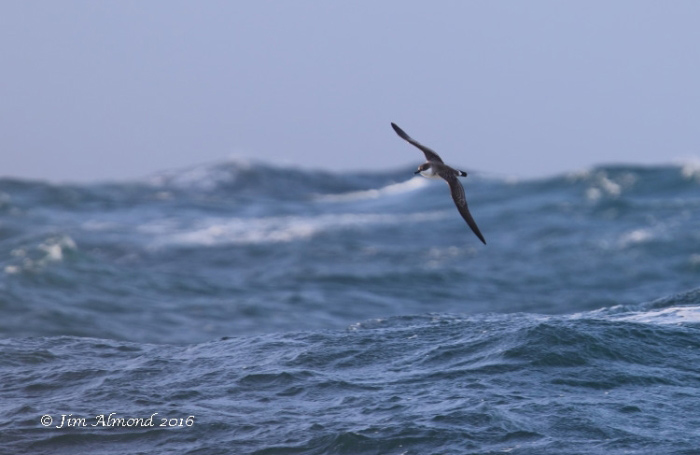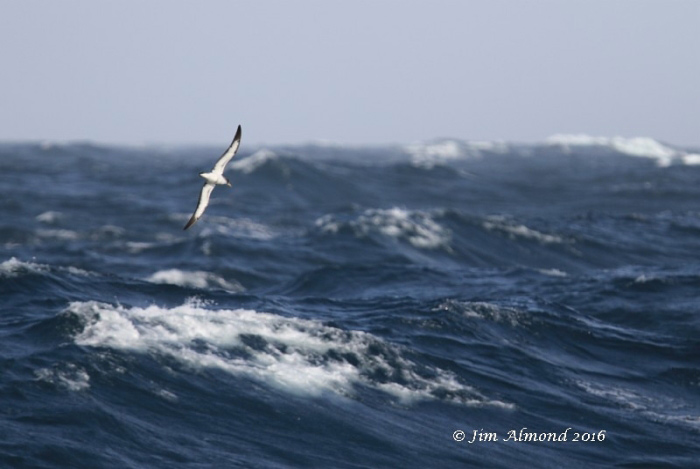 An estimated 42 Cory's Shearwater were seen, some of which were particularly showy, coming quite close to the boat. Another 6 Great Shearwaters were added to the list with a supporting cast of 10 Manx Shearwater and 4 Great Skua plus 100+ Storm Petrels.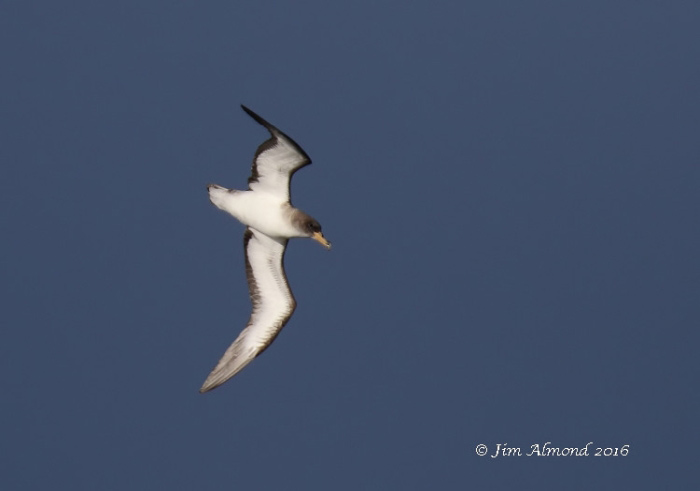 There was no change in wind strength the following day and with a squall hitting the quay just before the 11.00am start, there were a LOT of empty seats! We had to contend with two or three more soakings during the day but the birds were on top form, performing even better than the previous evening. Steaming north-east of the islands, another 25 Cory's and 7 Great Shearwaters were revelling in the gale force winds etching an indelible impression on our birding memories. That combination of big sea and Shearwaters effortlessly shearing over mighty waves was once again seabird heaven! This time we managed the 'big three' with FOUR Wilson's Petrels streaking in to steal the limelight. An adult Yellow-legged Gull joined the usual crowd of gulls on the run back in.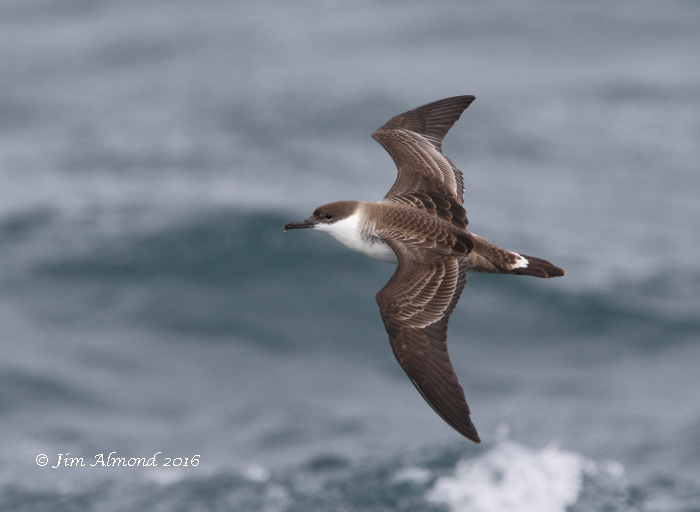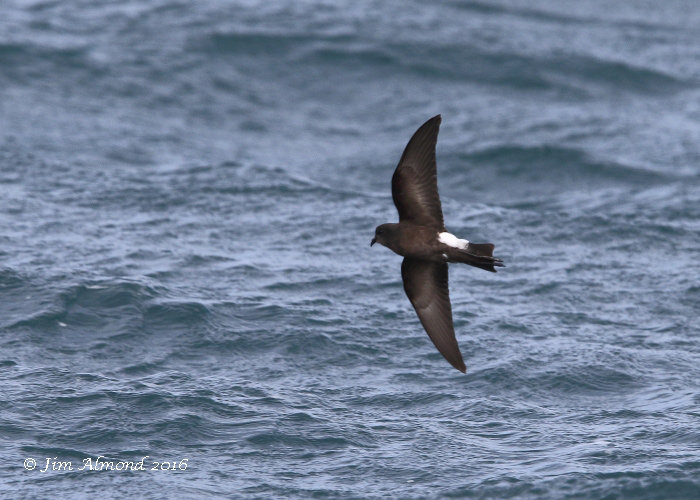 For those with sea-legs flagging, there was relief that the gale had blown out by the 8.00am Sunday start but it was still a lumpy sea and the day was spent chumming and drifting some five miles South of the islands. It was more of the same: Manx, Sooty, Great and Cory's Shearwater all put in an appearance, plenty of Stormies as usual and the 'unexpected' bird of the day was another 1st summer Long-tailed Skua.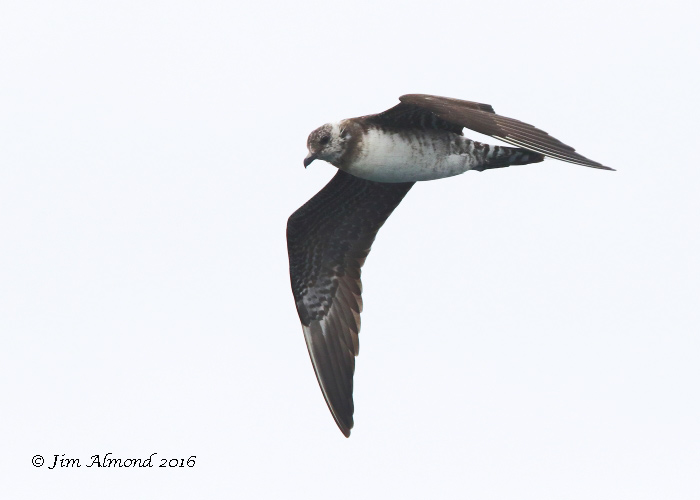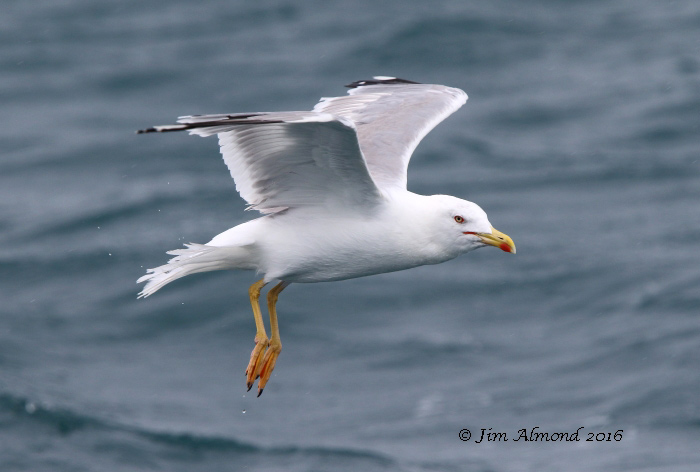 All good things must come to an end of course and the Monday evening session was to be my last. We headed south with a 15 knot wind blowing, then drifted hoping for petrels? We found a raft of gulls and the call 'Sab's' went up once again as an adult Sabine's Gull came into view. The best was yet to come with another Wilson's Petrel extravaganza. At least another FOUR powered their way into the Storm Petrel gathering. We had witnessed the amazing gale blown events of the weekend and now in calmer seas were staring at the crossroads of two amazing journeys. Wilson's Petrel from their breeding grounds in the Antarctic sharing the waters here with Sabine's Gull fresh from the Arctic, both making journeys of uncertainty, often into the unknown but an essential part of every year. Hmm, sounds like a weekend with Scilly Pelagics!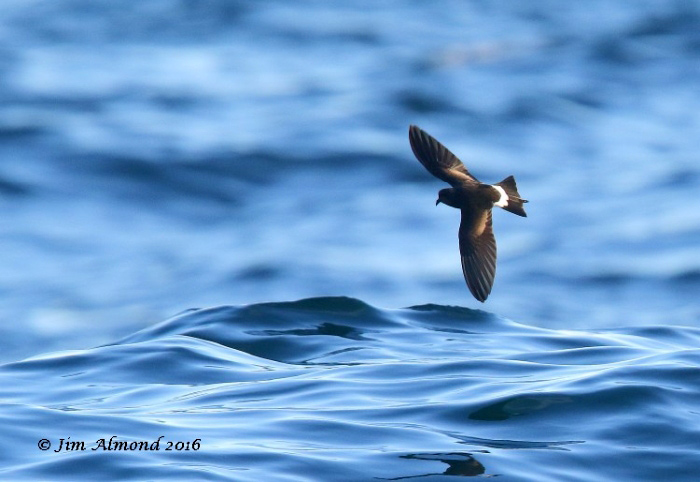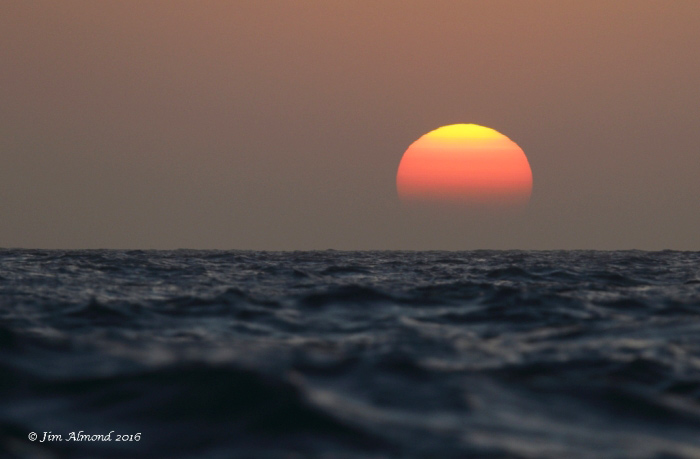 Equipment used
Canon EOS 7D Mk II SLR camera
Canon 300mm f 2.8 IS USM L lens
Canon 100 – 400mm f 4.5-5.6 IS USM L lens (for Dolphins etc)
Canon MK II 1.4x extender
Some tips for getting the best out of this type of trip.
Have waterproof clothing and protective covers / bags available for equipment. A thermal underlayer in windy conditions is a good idea. Sun cream in hot conditions is essential!
Footwear should be non-slip, the deck is likely to get wet / slippy from fish oil.
For photography, 400mm focal length is optimum but a zoom or fixed lens covering the 300 – 500mm range is ideal. A spare camera body will save you the hassle of changing lenses.
A fast shutter speed is essential, aim for 1/2000sec or faster.
Practice taking pictures of the gulls following the boat while sailing out, ensure your exposure is spot on and get into the rhythm of steadily tracking them in flight.
Ensure you have enough large capacity memory cards with you, you may need them!
Don't put your equipment down on seats where it could slide off and get damaged.
Enjoy the birds and be philosophical – it can be very difficult to get sharply focussed images with the inevitable motion.
The unpredictable nature of the birds and conditions mean that every trip is different, always remember – nothing is ever guaranteed!
Jim Almond
September 2016
More images at www.shropshirebirder.blogspot.co.uk