Weekly birding round-up: 1 - 7 Feb 2017
The week at a glance
Pine Buntings in Kent and Yorkshire
Dusky Thrush in Derbyshire
Blue Rock Thrush in Gloucestershire
'Eastern Black Redstarts' in Cornwall and Cleveland
Red-flanked Bluetail in Glamorgan
Hume's Yellow-browed Warbler in Dorset
Gyr on Western Isles
Killdeer on Shetland
Northern Harrier on Orkney
Snowy Owl on Orkney
Pacific Divers in Northumberland and Cornwall
Black Scoter in Northumberland
Pallid Harrier in Yorkshire
Hudsonian Whimbrel in Cornwall
The week began with a relatively mild southerly airflow although for some it was windy and wet at times. The weather then became fairly slack, with calmer, cooler conditions prevailing although another band of wind and rain passed through the country at the end of the week, bringing southeasterly gales and snow to Scotland. For the first time in many weeks there was no major discovery during this review period and it was time to enjoy the long list of wintering rarities, a great selection of more usual winter fare, particularly Glaucous and Iceland Gulls and Tundra Bean and White-fronted Geese, and, in our common birds, the first signs of spring.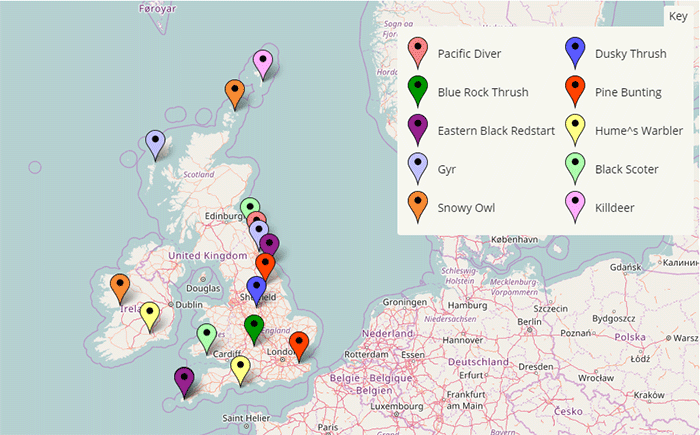 Lingering passerines
Perhaps the most interesting of the lingering rarities was the male Pine Bunting near Sittingbourne, Kent which was still present to 2nd but not reported thereafter. Views of this bird have clearly not been great but it is interesting that at least two images posted online have appeared to show a largely pale throat and yellow hues in the primaries. These might of course be photographic artefacts but the fact that they show up in both images must suggest that these features could be real. Field views (or better photographs) may already have resolved the issue one way or the other but if the yellow in the wing is real then the bird is of course a Pine Bunting x Yellowhammer hybrid. Such hybrids are relatively common so in a winter which has seen a record-breaking influx of Pine Buntings it is to be expected that they will form a small percentage of the records. Indeed it would be highly surprising if this were not the case. Further north, what appears to be a pure male Pine Bunting remained at Dunnington, Yorkshire to at least 7th.
Also present all week was the female Dusky Thrush at Beeley, Derbyshire, still twitchable in a favoured field to at least 6th. Also still available were the adult male Blue Rock Thrush at Stow-on-the-Wold, Gloucestershire to at least 7th and the 'Eastern Black Redstarts' at Mousehole, Cornwall to at least 4th and Skinningrove, Cleveland to at least 7th. The Cleveland bird notched up 100 days of residence this week - an impressive feat in what is a pretty exposed location. The other passerines listed here have also been around for some time now and it will be fascinating to see how much longer they linger. They will all be acutely aware of the lengthening days and the recent more spring-like conditions so it is just a matter of time before they respond to these cues and move on. Indeed the most recently discovered winterer - the Red-flanked Bluetail near Caerphilly, Glamorgan - was thought to have gone already but has clearly been present the whole time, being seen again on 5th and 6th. Also popping up again out of nowhere was the Hume's Yellow-browed Warbler at Portland, Dorset, unseen since mid-December but also seen again on 5th.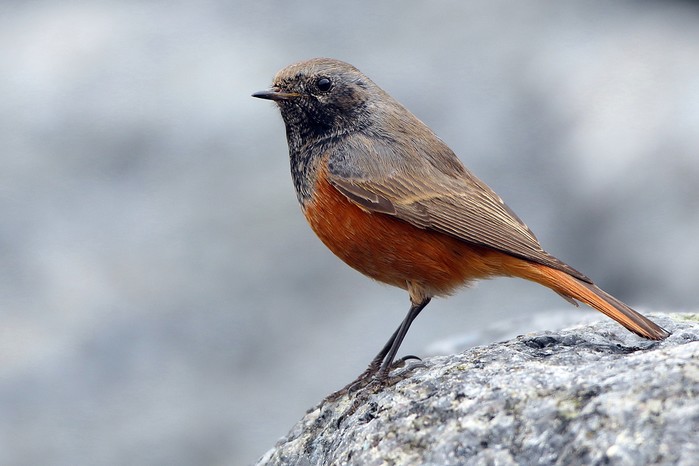 Non-passerines
Turning to non-passerines, northern Scotland's winter rarities remained all week too - the mobile white Gyr on the Western Isles (now on Harris) on 5th, the Killdeer at Sandwick, Shetland to at least 3rd, the adult male Northern Harrier on North Ronaldsay, Orkney to at least 1st and the female Snowy Owl still on Eday, Orkney to at least 4th. In England the Pacific Diver was still at East Chevington, Northumberland to at least 7th with the nearby drake Black Scoter still at Goswick to at least 5th. Also on the east coast, the juvenile female Pallid Harrier was at Welwick, Yorkshire to at least 7th. Finally, the Southwest's two star non-passerines - the Penzance Pacific Diver and the Perranuthnoe Hudsonian Whimbrel - were both still present to 4th.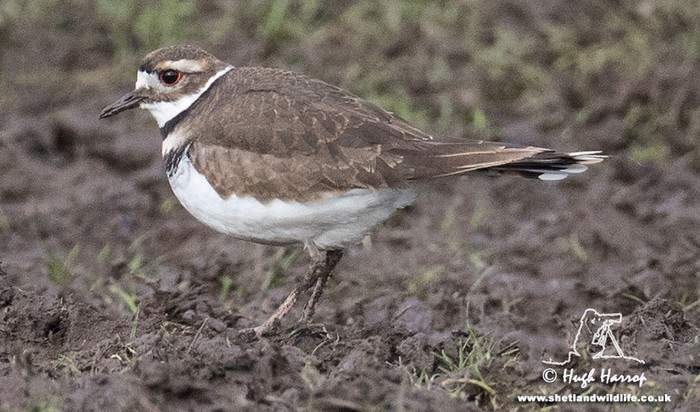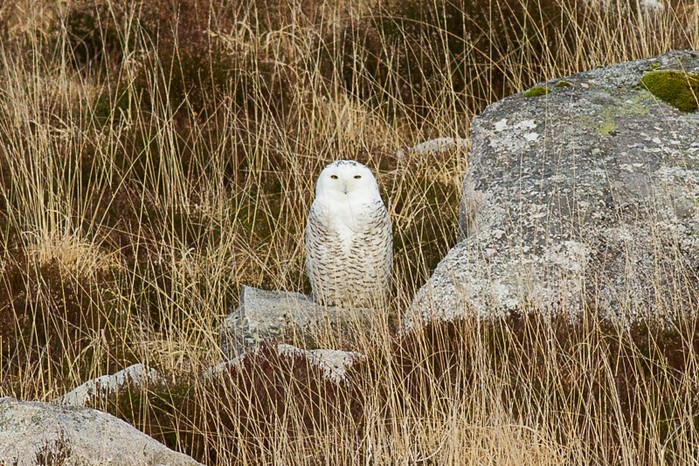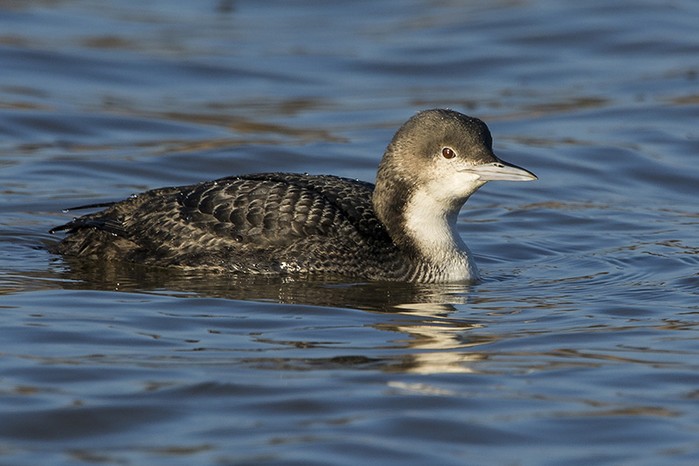 Further afield
Northwest Europe was the source of some interesting news this week, not least in respect of some belated genetic analysis. Firstly, the well seen and photographed but highly controversial Locustella warbler at the Maasvlakte, the Netherlands on 4th October last year (and considered finally to be probably a Grasshopper Warbler) has apparently yielded faecal DNA which shows it to have been a Lanceolated Warbler after all. Secondly, and perhaps even more interestingly, the DNA analysis of a Lesser Whitethroat at Meijendel, the Netherlands in September 2014 has shown it to be of the montane form althaea (under IOC taxonomy treated as Hume's Whitethroat Sylvia althaea). This throws yet another brick in the pond when it comes to our understanding of which Lesser Whitethroat forms/species might reach northwest Europe and, when they do, how we might identify them. And if althaea is now on the radar presumably minula and margelanica are too. Lesser Whitethroats are beautiful and fascinating but it does at times feel as though we are taking one step forward and sliding two steps back.
As for current rarities, a drake Baikal Teal was a good find in the Netherlands. Also in the same country this week were a Hume's Yellow-browed Warbler , a Blyth's Pipit and a Bufflehead . Another Black-throated Thrush in Norway this week, one of a good number in Scandinavia this winter, proved from photographs to be a Black x Red-throated Thrush - a hybrid combination which has also occurred in Britain. Again, given the number of Black-throated Thrushes in northwest Europe this winter the odd hybrid should perhaps also be expected. Yet another Black-throated Thrush was found, this time in Sweden, and a Dusky Thrush was in Italy. Closer to home, however, was a stunning first-winter Royal Tern showing well on Guernsey, Channel Islands. Could it make the short hop to our south coast?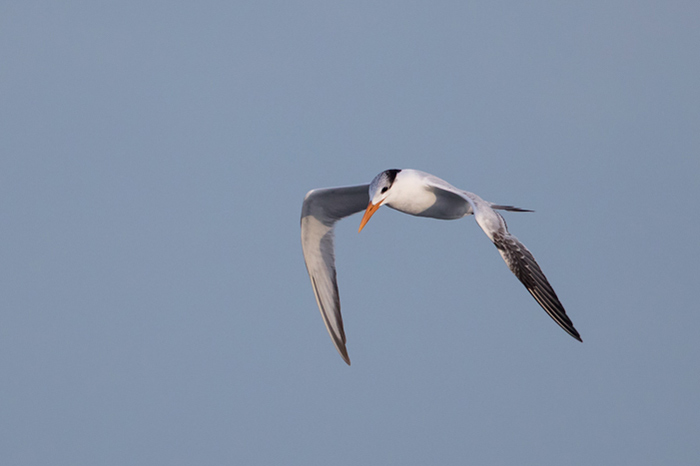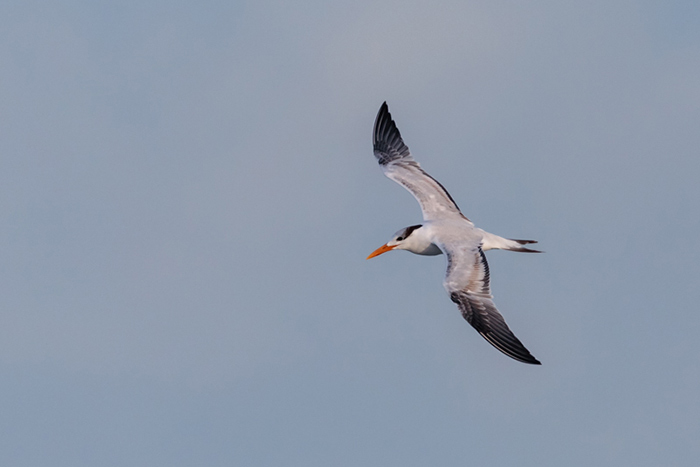 The much-visited juvenile White-billed Diver on the River Witham near Woodhall Spa, Lincolnshire remained until 2nd but then seems to have disappeared to the south in the poor weather. Another passed North Ronaldsay, Orkney on the same day. The week's only Little Auks were three off North Ronaldsay, Orkney on 2nd and a single off Great South Wall, Dublin on 4th. Rather less seasonal were a Leach's Petrel off Scalby Mills, Yorkshire on 1st (a very rare bird in the North Sea in February) and a Pomarine Skua off Newlyn, Cornwall on 2nd and 3rd.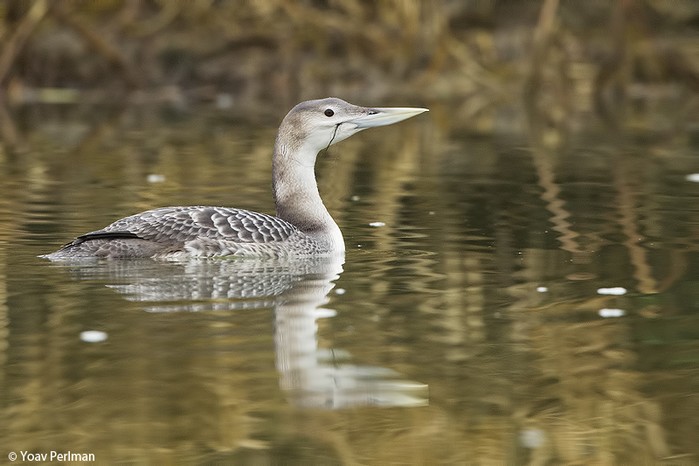 This winter's excellent selection of geese continued this week, mainly comprising widespread Tundra Bean and White-fronted Geese , with a remarkable 123 of the former near Clippesby, Norfolk. Meanwhile, the much rarer duo of Red-breasted Goose and 'Todd's Canada Goose' (both previously in Norfolk) remained settled in Lancashire. The former was at Pilling to at least 5th, with the latter at Eagland Hill on 1st and Thurnham on 5th to 7th. In Ireland, single 'Todd's' were at Tuam, Galway and North Slob, Wexford on 5th and a 'Richardson's Cackling Goose' was still on Islay, Argyll the same day whilst adding to Lancashire's goose excitements was the 'blue' Snow Goose still at Nateby to at least 6th. Elsewhere, 'Black Brants' were at East Mersea/Wallasea Island/Walton-on-the-Naze, Essex, Hayling Island, Hampshire and Welwick/Kilnsea, Yorkshire.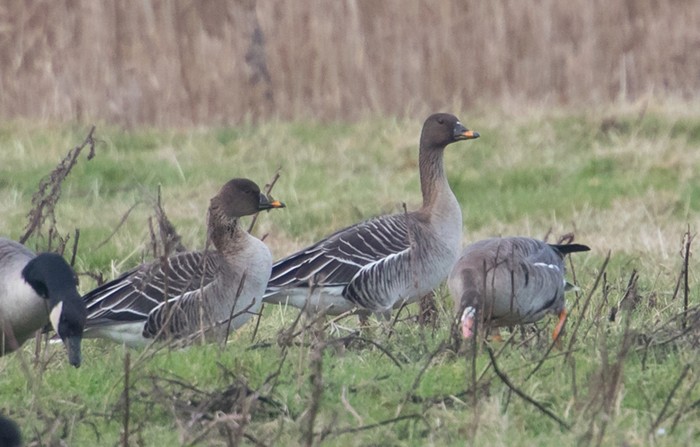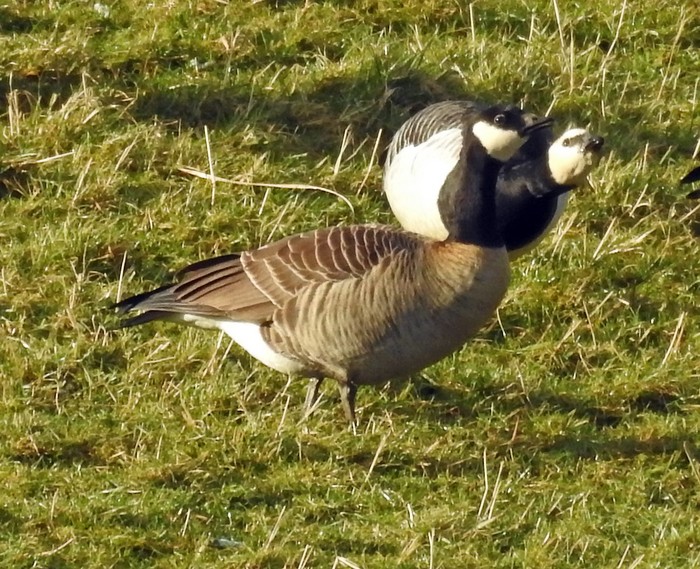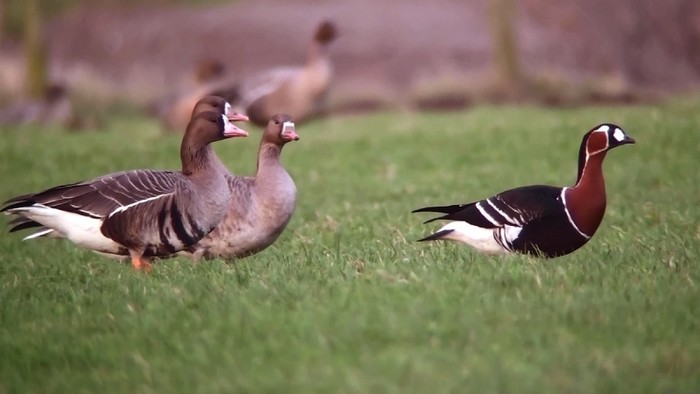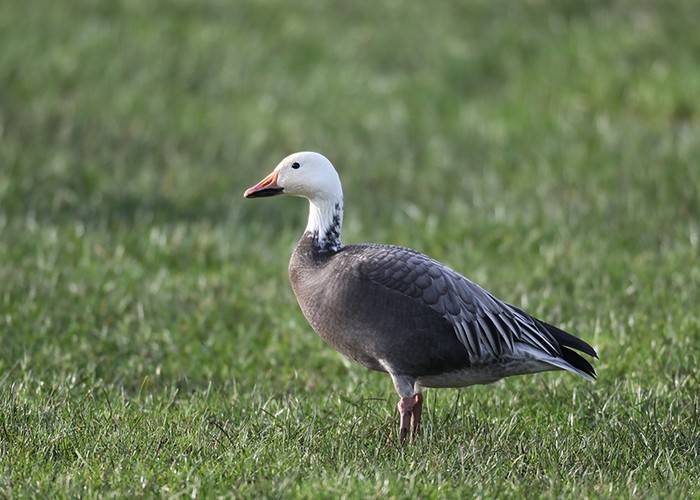 The duck highlights were once again the drake Hooded Merganser at Lochwinnoch, Clyde to at least 7th and the semi-resident drake Black Duck at Strontian, Highland still on 1st (apparently with three Black Duck x Mallard hybrids). In England, the Lesser Scaup was again on Dozmary Pool, Cornwall and the Ferruginous Ducks at Washington, Durham and Blashford Lakes, Hampshire. Nine Ring-necked Ducks remained faithful to their winter haunts at Nosterfield, Yorkshire, Pitlochry, Perth and Kinross, Kirkby-on-Bain, Lincolnshire, Dungeness, Kent, Chew Valley Lake, Somerset, Carlingwark Loch, Dumfries and Galloway, Paxton Pits, Cambridgeshire, Loughrea, Galway and Knockaderry Reservoir, Waterford.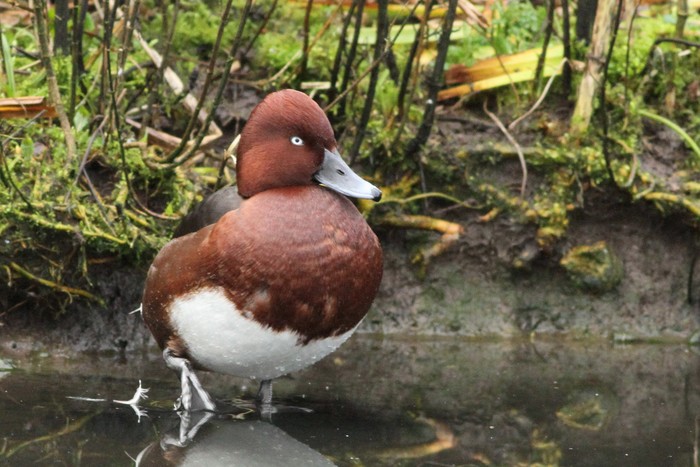 American Wigeons numbered eleven, with drakes noted at the Gann Estuary, Pembrokeshire, Caerlaverock, Dumfries and Galloway, Grindon Lough, Northumberland, Hunterston, Ayrshire, Clachnaharry and South Kessock, both Highland, Kingsmill Lake, Cornwall, Grindon Lough, Northumberland, South Alloa, Forth, Drumpellier Country Park, Clyde and Exminster, Devon.
Drake Green-winged Teals remained at the Hayle Estuary, Cornwall, Loch Flemington, Highland, Rutland Water, Leicestershire, South Uist, Western Isles, Carsebreck Loch, Perth and Kinross, Lurgangreen, Louth, Ballymena, Antrim and Poole Harbour, Dorset. A short-stayer was at Filey Dams, Yorkshire on 3rd.
On the sea, Surf Scoters were at Old Colwyn, Conwy, Largo Bay and St. Andrew's, both Fife, Musselburgh and Seton Sands, both Lothian, Rhossili Bay, Glamorgan, Reenroe, Kerry (two) and Laytown, Meath.
Herons, egrets, crakes etc.
Cattle Egret counts included twelve at Falmouth, Cornwall, eleven at Weymouth, Dorset, six at Tamerton Foliot, Devon, five at Bude, Cornwall, Colyton and Teigngrace, both Devon, and Malltraeth, Anglesey, four at Woodborough, Wiltshire, Exmouth, Devon and Saul, Gloucestershire and three at Carrigaline, Cork, Kingsmill, Cornwall, Portesham, Dorset, Warleigh Point, Devon and Tomhaggard, Wexford. All were, as usual, in the Southwest or southern Ireland apart from a notable outlier (and still a good bird for Scotland) at Stranraer, Dumfries and Galloway on 3rd.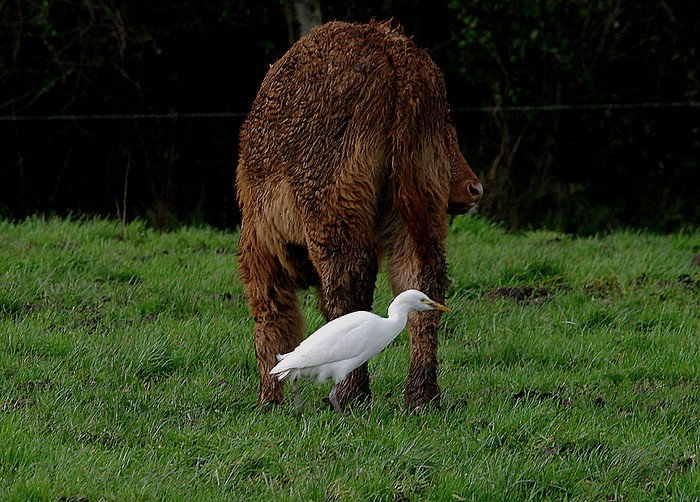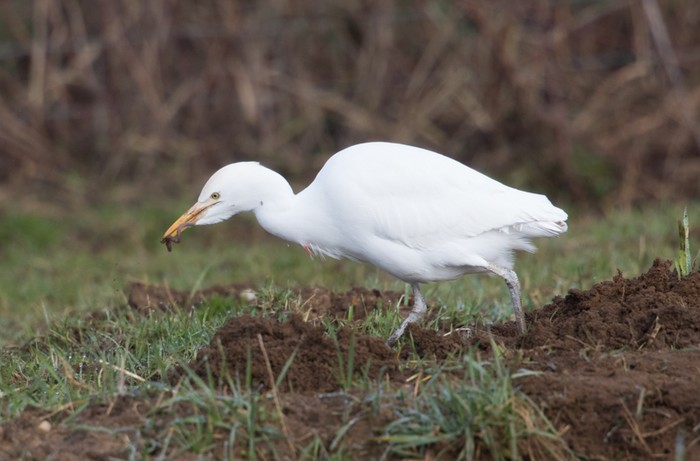 Glossy Ibises were reported from traditional locations - Ham Wall, Somerset (two), Loch of Strathbeg, Aberdeenshire and Brightlingsea, Essex.
The week's only Rough-legged Buzzards were the adult males still in the Haddiscoe/Berney area, Norfolk and around Thorney, Cambridgeshire.
The Lesser Yellowlegs at Poole Harbour, Dorset was a familiar fixture but much more surprising was the discovery of another at Longdon Marsh, Worcestershire on 5th - an excellent first record for the county. What was doubtless the same bird was then found at Coombe Hill Meadows, Gloucestershire on 7th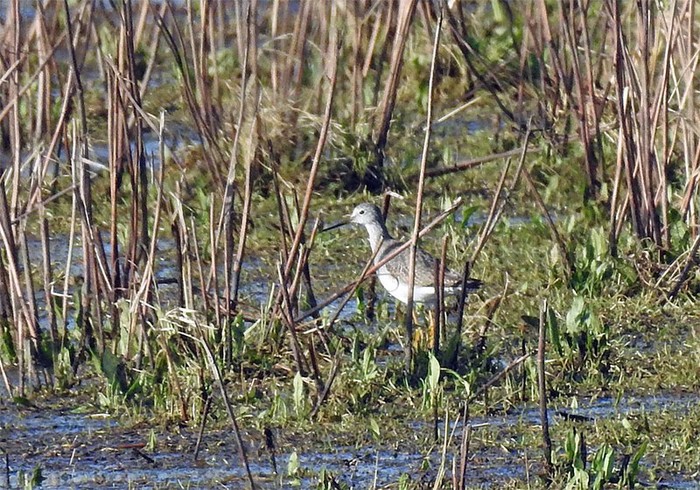 Perhaps the best discovery of the week was an adult Laughing Gull at Creggoduff, Galway on 3rd but it was only seen briefly and not relocated. In Scotland, an adult Bonaparte's Gull at Gourock, Clyde on 5th and 6th was also new. Are we now seeing the beginnings of spring gull movements up western Britain? In England, the Devon adult Bonaparte's Gull remained on and around the Exe Estuary.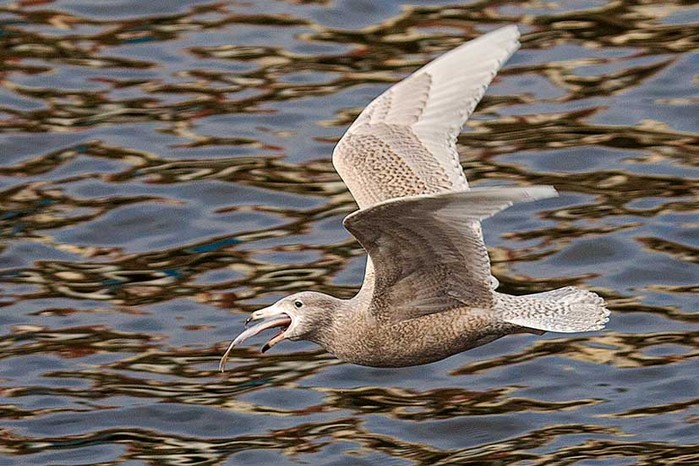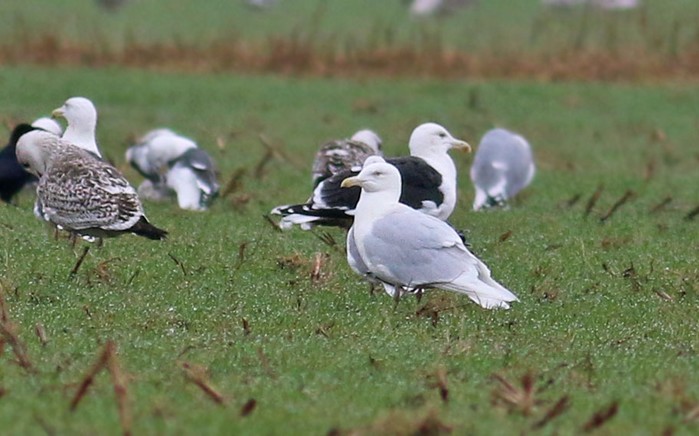 Glaucous Gulls remained widespread with counts of six at Rufforth, Yorkshire, five in Dunnet Bay, Highland and four at North Shields, Northumberland and Draycote Water, Warwickshire and Yell, Shetland. Iceland Gull concentrations included seven at Loch Kishorn, Highland and six at Lerwick, Shetland and Sligo, County Sligo. Juvenile 'Kumlien's Gulls' were at Mousehole, Cornwall, Ormsary, Argyll, Rosslare, Wexford, Helvick Head, Waterford and Kinsale Harbour, Cork.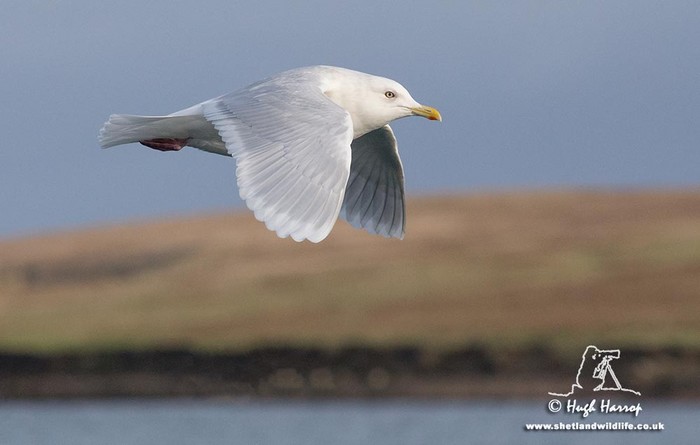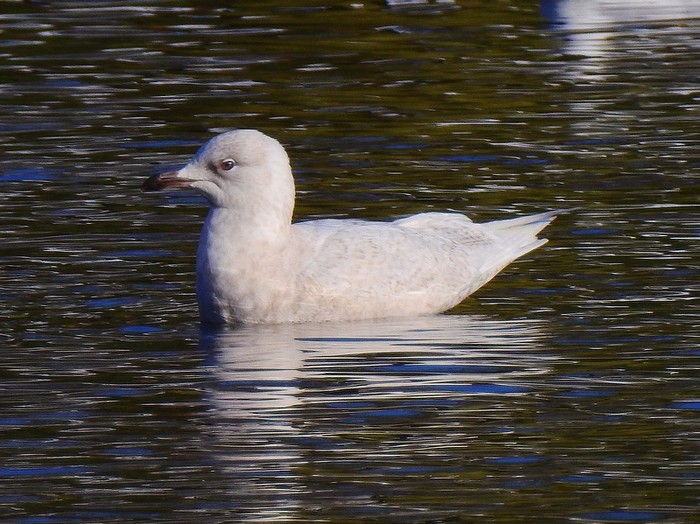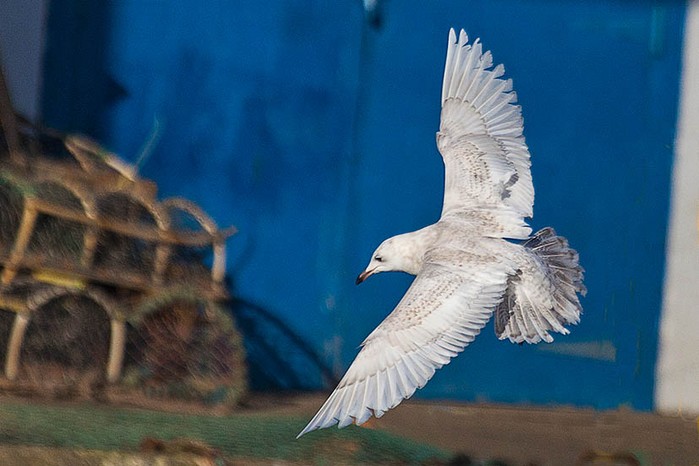 Following this winter's influx of Ring-billed Gulls , the first-winter was still around Newquay, Cornwall with a second-winter found at the Hayle Estuary, also Cornwall, on 4th and another second-winter at Lambeth, London on 3rd. The adult was again at Chew Valley Lake, Somerset. In Scotland the adult was still at Motherwell, Clyde. In Ireland around thirteen were noted, all lingerers from the past few weeks. Most were singles but four were still around Tralee, Kerry and duos were at Dundalk, Louth and Nimmo's Pier, Galway.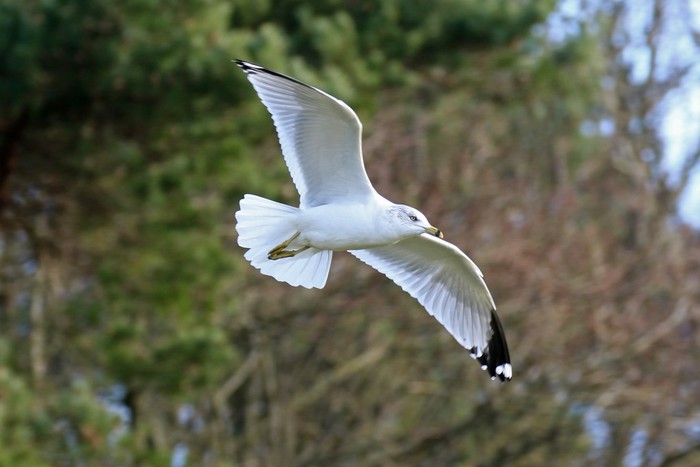 It was very much a case of 'as you were' for passerines, the only exception being yet another Little Bunting , this one at Great Barford, Bedfordshire on 3rd to at least 6th. Further south, the other wintering Little Buntings remained in situ at Axminster, Devon to at least 7th and Ports Down, Hampshire to at least 5th.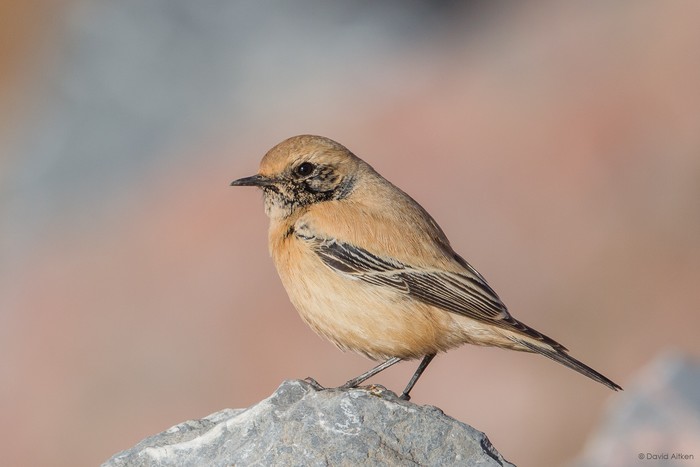 Also in southern England, the male Desert Wheatear was still at Thurlestone, Devon to at least 5th with the Rose-coloured Starlings at Crawley, Sussex and Dorchester, Dorset to at least 7th and the Serin at Newhaven, Sussex to at least 7th also. Yellow-browed Warbler reports were few this week - just half a dozen in the Southwest and singles still at Kinver, Staffordshire to at least 6th and at Dungarvan, Waterford to at least 1st. Have some of the birds reported earlier in the winter (over twenty in the Southwest) now disappeared or are they just being reported less frequently?
Peak Shorelark counts for the week were 17 at Long Nab, Yorkshire, 33 at Holkham, Norfolk, 31 at Brancaster, also Norfolk, and 22 at Donna Nook, Lincolnshire. Seventen Great Grey Shrikes were noted, almost all at traditional heathland and moorland sites in southern England though two were in northern England (Cumbria and Northumberland) and three in Scotland (Lothian and Aberdeenshire). New this week were singles at Whaley Bridge, Derbyshire and The Lizard, Cornwall. Might the latter be an early-moving spring migrant? It will be interesting to chart the ditribution of these shrikes over coming weeks as winter territories are abandoned and migrants pass back north.
Waxwings continued to be widespread though the big groups are now well fragmented. The only three-figure flocks were in Scotland and the north - 100 in Edinburgh, Lothian, 125 in Hamilton, Clyde and, largest of all, 186 in Sheffield, Yorkshire. In the south flocks as large as fifty reached Essex, with up to 33 in Hertfordshire and 29 in Kent. In the Southwest, twelve got as far as Devon.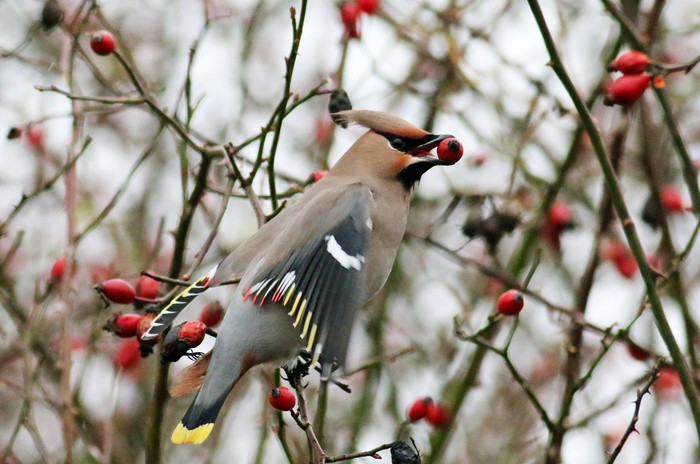 February is a teasing month, with rapidly lengthening daylight and real touches of spring on some days (at least in southern England). Indeed last week saw plenty of displaying raptors, and Woodlarks singing once more over favoured heaths. However, as usually happens in February, this all looks about to change. The week ahead promises a return to winter with a blocking anticyclone over Scandinavia dragging in very cold air from the continent. So, instead of thinking ahead to the first overshooting Great Spotted Cuckoo we might have to think instead of geese, Smew and small grebes fleeing a frozen continent.
Andy Stoddart
8 February 2017
Share this story
Tweet


Many thanks to all contributors for their photos and videos this week.
David Carr, Sean Cole, Adam Mcpherson, Hugh Harrop, Dermot Breen, Bill Richmond, Andy Marquis, Yoav Perlman, Kris Gillam, Sean Nixon, Jim Dickson, Graham Jepson, Rob Stonehouse, David Boult, Ian Ballam, David Stone, Paul Taylor, Ron Marhsall, Jonathan Heath, Gaz Robinson, Christopher Teague, David Aitken, Shaun Ferguson,