Weekly birding round-up: 25 - 31 Jan 2017
The week at a glance
Pine Buntings in Kent and Yorkshire
Red-flanked Bluetail in Glamorgan
Snowy Owls in Mayo and Galway
Dusky Thrush in Derbyshire
Blue Rock Thrush in Gloucestershire
'Eastern Black Redstarts' in Cornwall and Cleveland
Gyr on Western Isles
American Coot on Western Isles
Killdeer on Shetland
Northern Harrier on Orkney
Pacific Divers in Northumberland and Cornwall
Black Scoter in Northumberland
Pallid Harriers in Yorkshire and Orkney
Hudsonian Whimbrel in Cornwall
The week began with bitter conditions indeed. With southeasterly winds dragging in air from the frozen continent, daytime temperatures across Southeast England on 26th struggled even to reach zero. In the unremitting grey gloom there was a distinct touch of Siberia about the weather. From 27th, however, the Atlantic low pressure, out to the west for some time, finally pushed in, bringing much milder conditions albeit with stronger winds and bands of rain. By the middle of the week it felt suddenly a lot more like spring.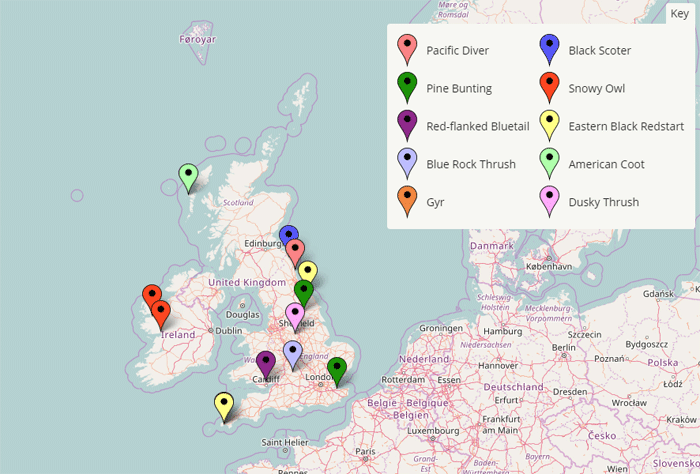 Pine Bunting
In keeping with the Siberian conditions was the week's best find - yet another Pine Bunting (and another male) at Milton Creek, near Sittingbourne, Kent. Actually found on 24th, it was still present until 31st. Further north, the male was still at Dunnington, Yorkshire to 31st. Both birds have been rather elusive, however, as is clearly evident from the rather 'retro' feel to the record shots which have appeared online. This felt very much like a trip down memory lane, back to the days when the best views were secured by actually going to see the bird rather than by browsing frame-filling images on the internet.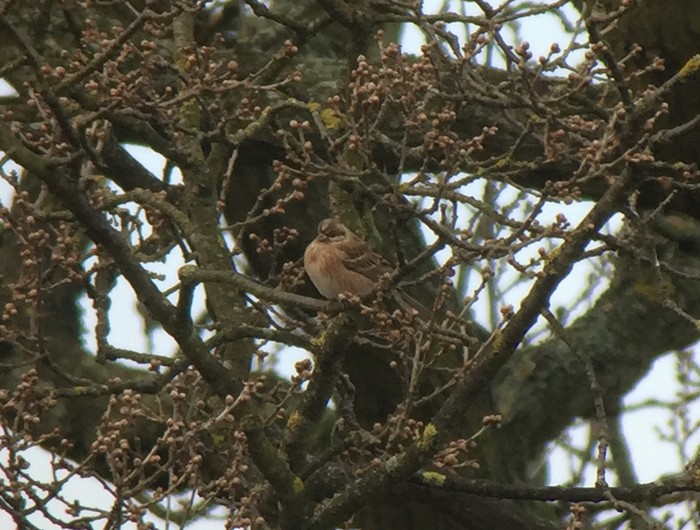 Red-flanked Bluetail
Given the autumn's procession of Siberian vagrants and the relentless series of discoveries of wintering thrushes and buntings, it was perhaps a little surprising that no-one had yet found a wintering Red-flanked Bluetail - also a hardy species which routinely winters at quite northern latitudes in China, Korea and Japan. This omission was promptly rectified by the discovery of one of these charming little Robin cousins near Caerphilly, Glamorgan on 26th and then present to 29th. This is in fact only the second wintering Red-flanked Bluetail ever to be recorded in Britain, the first being near Nettleton, on the border of Wiltshire and Gloucestershire, from 3rd February to 9th March 2014. Although Red-flanked Bluetails (at least in autumn) are hardly headline-grabbbing news these days, this winter bird was much more notable and also a doubtless very welcome new bird for Glamorgan.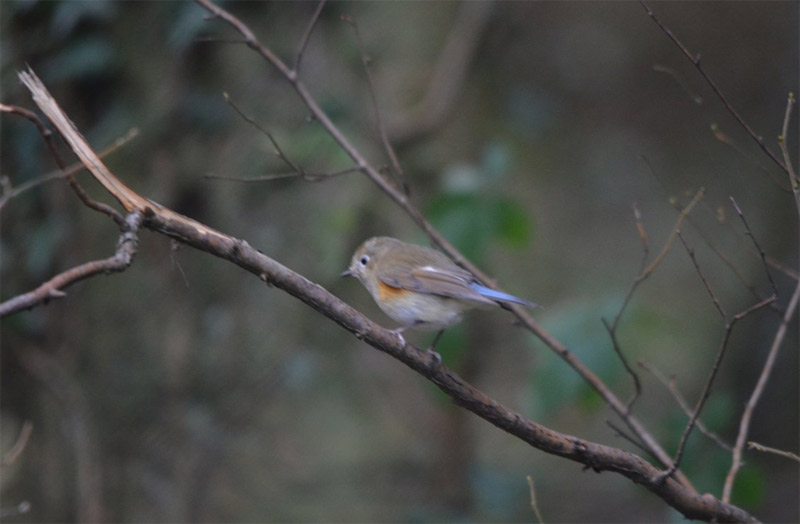 Snowy Owls
Also new this week (or at least relocated) was a Snowy Owl at Kinlooney Lough near Westport, Mayo on 29th. Nearby, in County Galway, the female was again near Spiddal on 31st. Snowy Owl is mainly a bird of the far north and far west these days but another appearance on English soil wouldn't go amiss.
Lingering passerines
Otherwise, it was a case of 'as you were' for our wintering passerines, all of which seemed to cope perfectly well with the cold conditions at the beginning of the week. The Dusky Thrush , another northern winterer, was probably little troubled by the weather and was still at Beeley, Derbyshire to at least 30th. Less accustomed to such conditions was probably the adult male Blue Rock Thrush at Stow-on-the-Wold, Gloucestershire though it survived nonetheless and was still present on 31st. Finally, both male 'Eastern Black Redstarts' were still around too - at Mousehole, Cornwall to at least 30th and Skinningrove, Cleveland to 31st.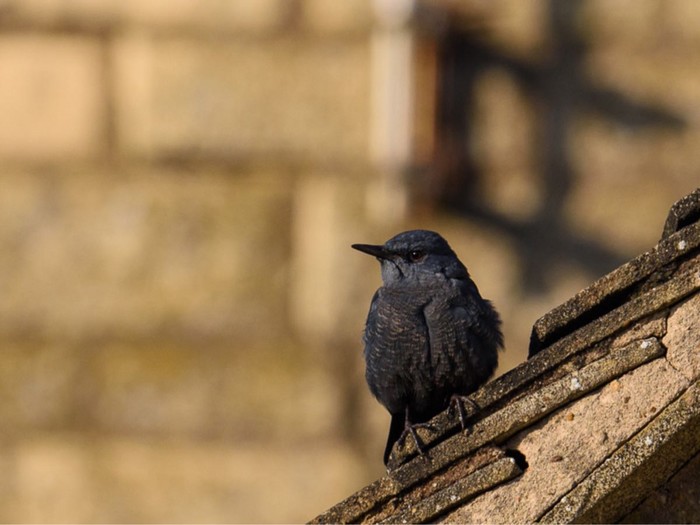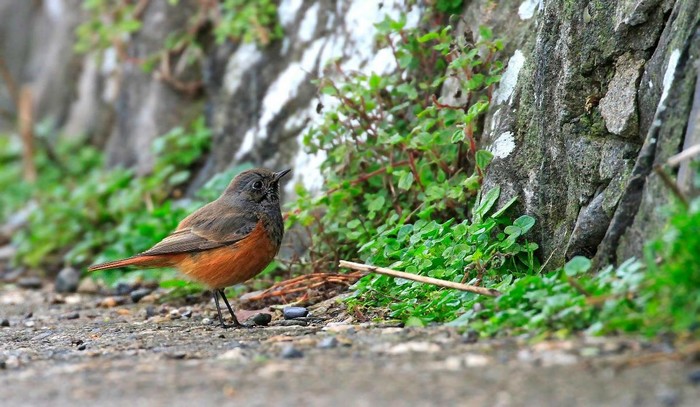 Scottish non-passerines
Scotland's growing list of non-passerine rarities remained largely in place. The headline bird (if only because it's the most recent discovery) was last week's white Gyr , seen again on North Uist, Western Isles on 29th. The American Coot remained there also to 31st. Turning to Scotland's other island groups, Shetland's wintering Killdeer was still in its favoured fields at Sandwick, Mainland to at least 30th whilst, in Orkney, the regular adult male Northern Harrier was still wandering around North Ronaldsay to at least 29th and the juvenile Pallid Harrier was seen again at Sandwick, Mainland on 29th also.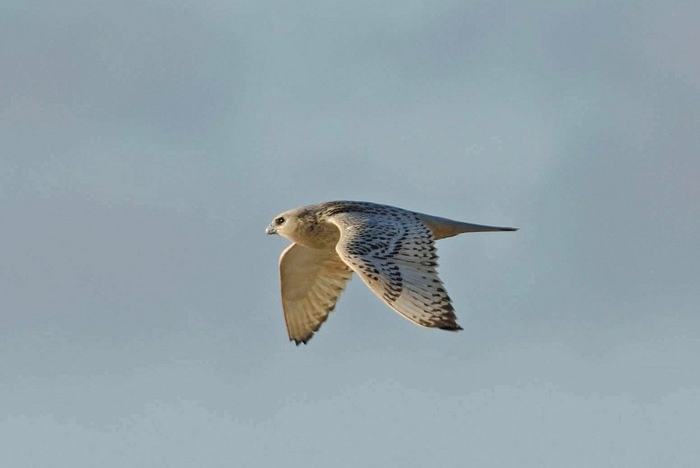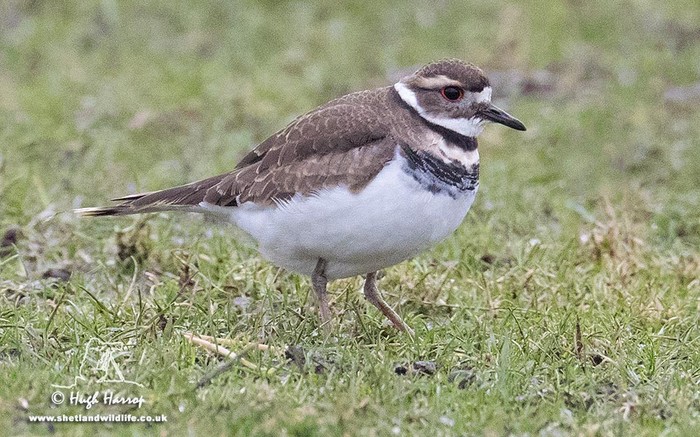 English non-passerines
In England, an equally impressive set of birds was still on offer. Top billing went to Northumberland's juvenile Pacific Diver , still at Druridge Country Park to 28th and then back at East Chevington on 29th to 31st. Also in Northumberland, the drake Black Scoter was still amongst its Common Scoter companions off Goswick to at least 29th. In England's opposite corner, the veteran adult Pacific Diver was still at Penzance, Cornwall to at least 30th with the Hudsonian Whimbrel still at nearby Perranuthnoe to at least 28th. Finally, in between the two, the juvenile Pallid Harrier remained in the Welwick, Yorkshire area to at least 30th, though also wandered as far as Spurn.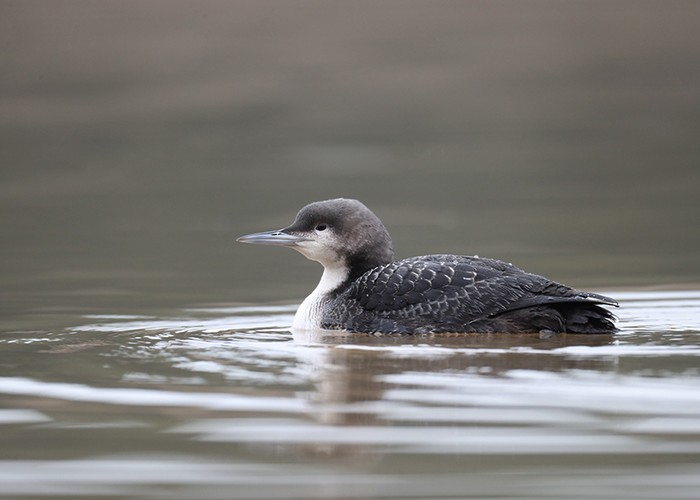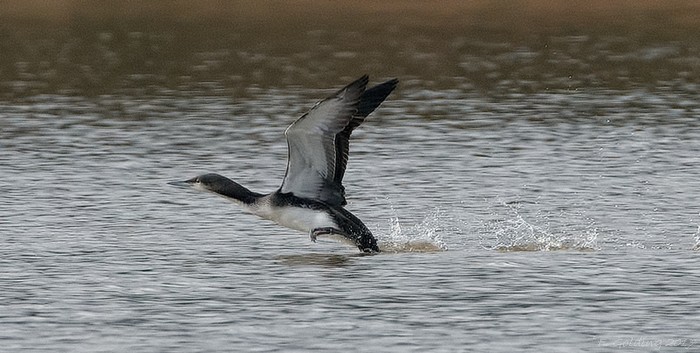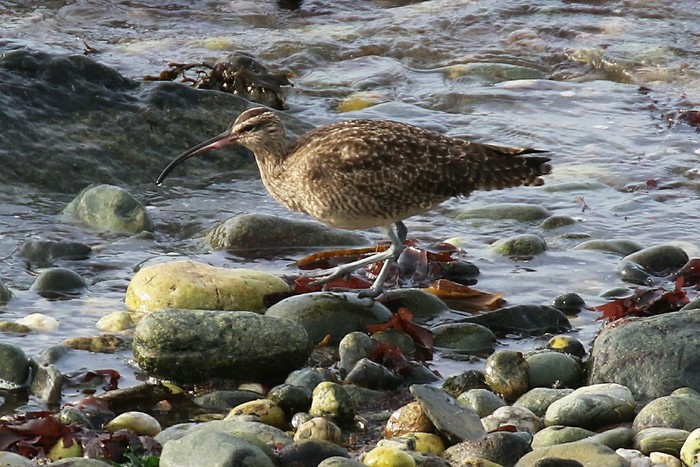 Further afield
'Euronews' this week featured a White-throated Sparrow and another Pine Bunting in Norway with yet another Pine Bunting in the Netherlands and a Blyth's Pipit in Germany. Further south, a Steppe Grey Shrike and a Hudsonian Whimbrel were found in Spain and an adult male Red-flanked Bluetail in Italy whilst in Portugal the Sora was still present and giving ultra-close views. Finally, a Common Yellowthroat was on the Azores.
The week's rarest seabird was once again the juvenile White-billed Diver cruising sedately up and down the River Witham just west of Woodhall Spa, Lincolnshire to 31st. Others were off Mallaig, Highland on 27th and between Yell and Fetlar, Shetland on 30th. The week's only Little Auks were two off Tiree, Argyll on 25th, three off three Hemsby, Norfolk on 28th and a single off Fife Ness, Fife on 31st. A little less seasonal was a Balearic Shearwater off Trevose Head, Cornwall on 28th.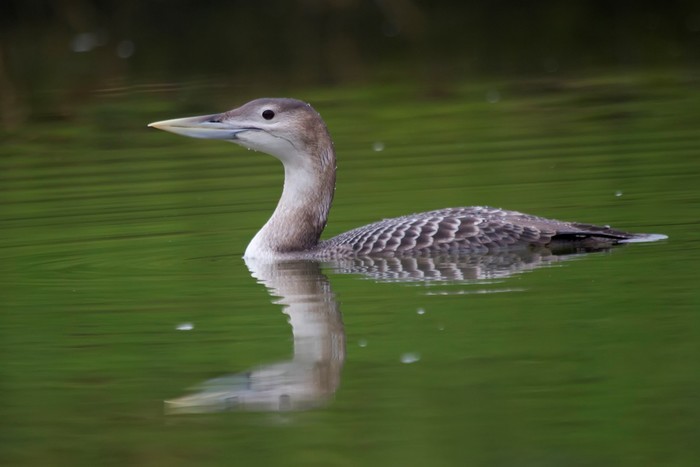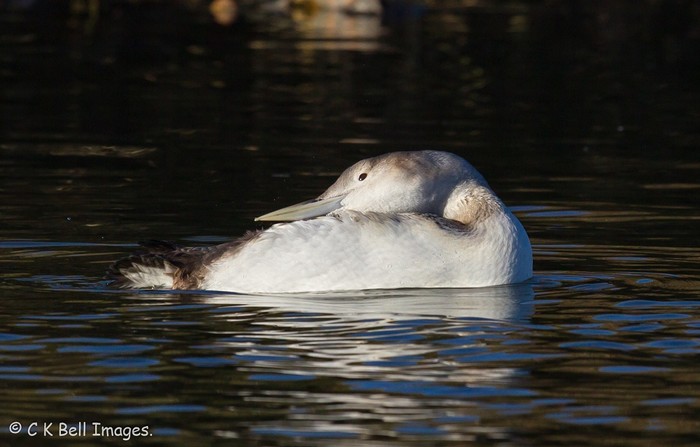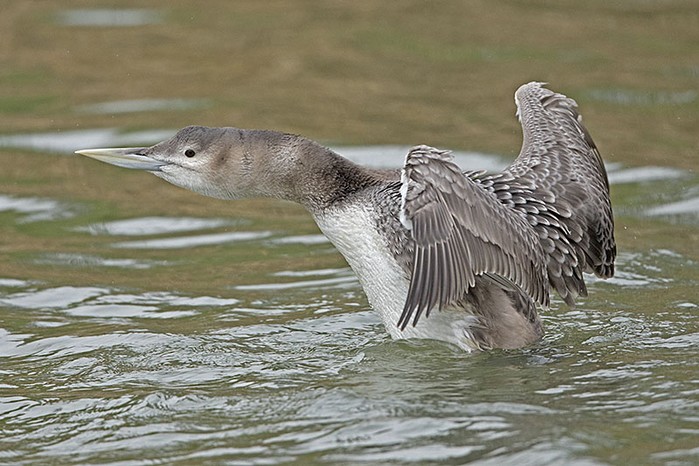 The Red-breasted Goose at Pilling/Nateby, Lancashire was again the week's rarest goose, still there to at least 29th. There was no sign of the 'Todd's Canada Goose' there but one was still in Ireland at Wexford's North Slob. In Scotland, a Cackling Goose was still on Islay, Argyll on 30th. Also in Lancashire, the 'blue' Snow Goose was at Nateby on 28th. Siberian 'Black Brants' were reported this week from Maldon/Wallasea, Essex, Donna Nook and Gibraltar Point, both Lincolnshire, and Welwick/Spurn, Yorkshire, with a Nearctic bird at Castlegregory, Kerry.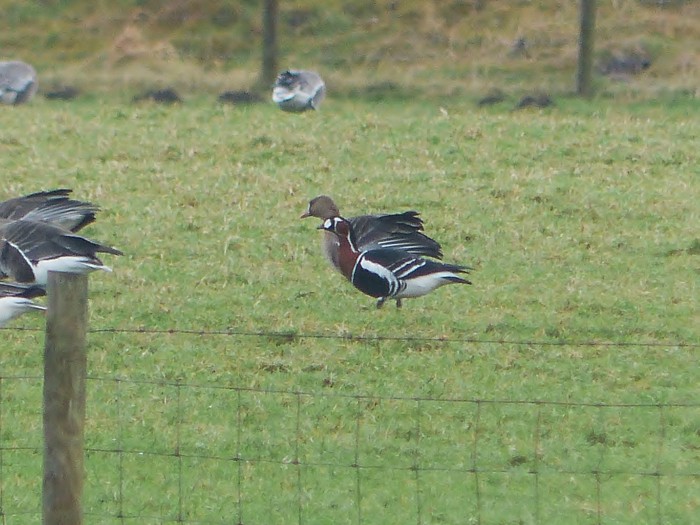 The now familiar line up of rare diving ducks remained largely in place, most notably the drake Hooded Merganser , still at Lochwinnoch, Clyde to 31st, but also the Lesser Scaups at Dozmary Pool, Cornwall and Birsay, Orkney. Ferruginous Ducks remained at Holme, Norfolk, Washington, Durham and Blashford Lakes, Hampshire, with another found at Staines Reservoir, Surrey. Ring-necked Ducks were as always commonest with no fewer than fourteen noted, two in Scotland, six in England and six in Ireland.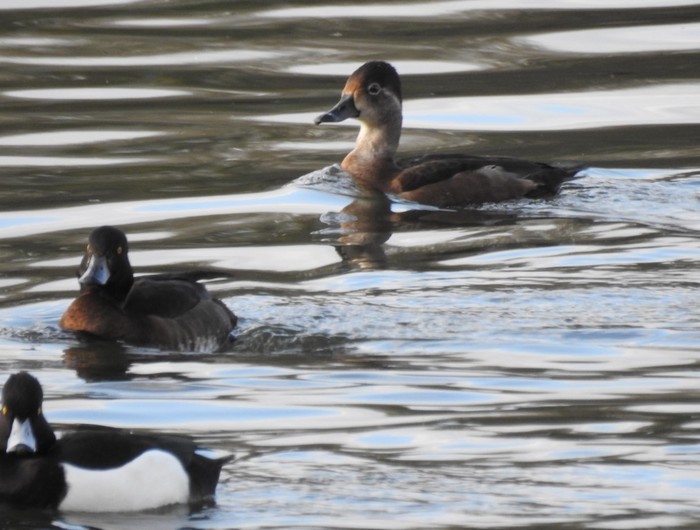 The week's ten drake American Wigeons were concentrated in Scotland and the Southwest - on Barra, Western Isles and at Loch of Lintrathen, Angus, Hunterston, Ayrshire, Caerlaverock, Dumfries and Galloway, Clachnaharry, Udale Bay and Tain, all Highland, Saltash and Kingsmill Lake, both Cornwall, and Exminster, Devon. Drake Green-winged Teals totalled fourteen - nine in Scotland, three in England and two in Ireland.
Surf Scoters were at some traditional locations - Dublin Bay, Dublin, Brixham/Torbay, Devon, Joppa, Lothian, Old Colwyn, Conwy, Reenroe, Kerry (two) and Largo Bay, Fife.
Herons, egrets, crakes etc.
Cattle Egrets remained present in significant numbers in the Southwest and southern Ireland. The still-impressive peak counts included twelve at Helston and ten at Newquay, both Cornwall, seven at Tomhaggard, Wexford, six at Constantine, Cornwall and Malltraeth, Anglesey, five at Pewsey, Wiltshire, four at Colyton, Devon, Nottington, Dorset, Saul, Gloucestershire and Bude, Cornwall and three at Teigngrace and Waddeton, both Devon, Rathercan, Carlow, Abbotsbury, Dorset and Sancreed and Porthallow, both Cornwall. The week's only Glossy Ibis was at Loch of Strathbeg, Aberdeenshire.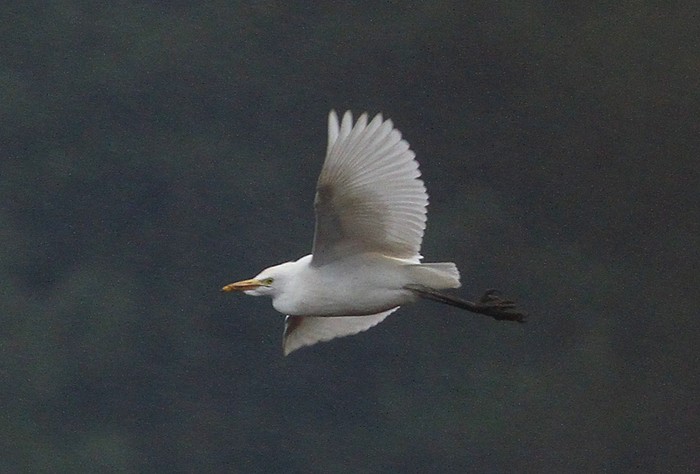 The only Rough-legged Buzzards reported were in the Haddiscoe area, Norfolk and at Lochindorb, Highland still, with others reported at Burwell, Cambridgeshire and Gayton, Norfolk on 30th.
The wader story was a familiar one too - the Lesser Yellowlegs still at Poole Harbour, Dorset and the Long-billed Dowitcher at Tacumshin, Wexford. The unseasonal Temminck's Stint was at Branston Gravel Pits, Staffordshire to 27th but there was no sign of it thereafter.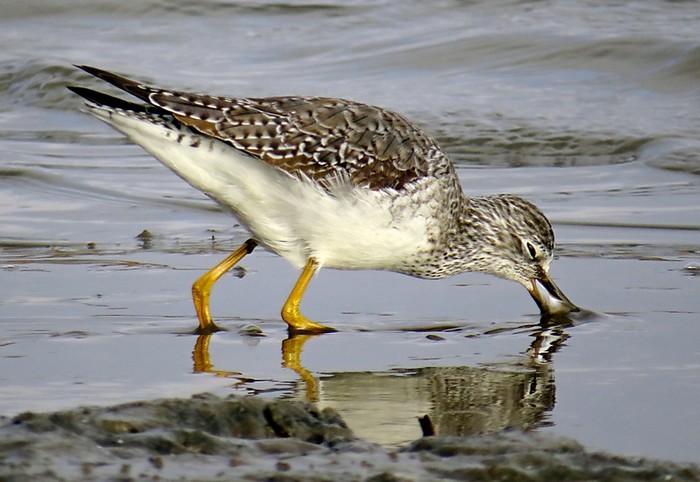 The adult Bonaparte's Gull remained on and around the Exe Estuary, Devon to at least 28th but the main gull news continued to be the widespread presence of Glaucous and Iceland Gulls seemingly throughout the country. No great concentrations were noted but six of the former were on North Uist, Western Isles with five at North Shields, Northumberland and seven of the latter at Esha Ness, Shetland. One or two more 'Kumlien's Gulls' were noted than hitherto, with singles at Mousehole, Cornwall on 25th, Rossaveel, Galway and North Uist, Western Isles on 26th, South Uist, Western Isles on 28th, Kilkeran Lake, Cork on 28th and 31st, Chew Valley Lake, Somerset on 29th and Greencastle, Donegal on 30th.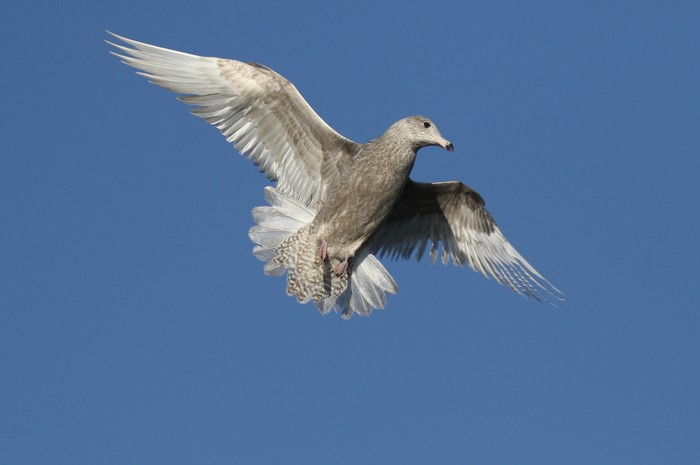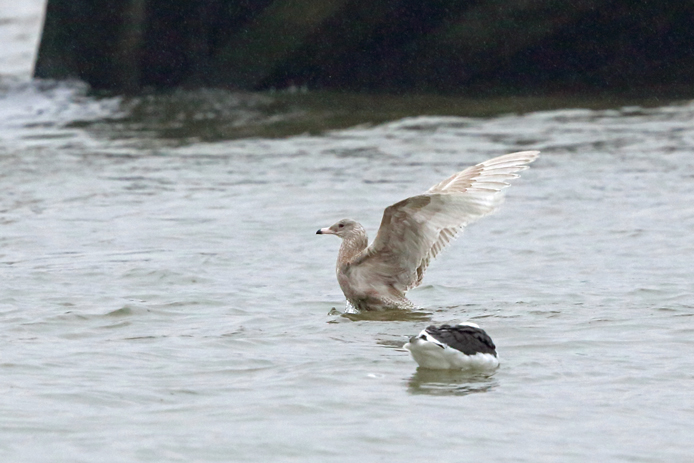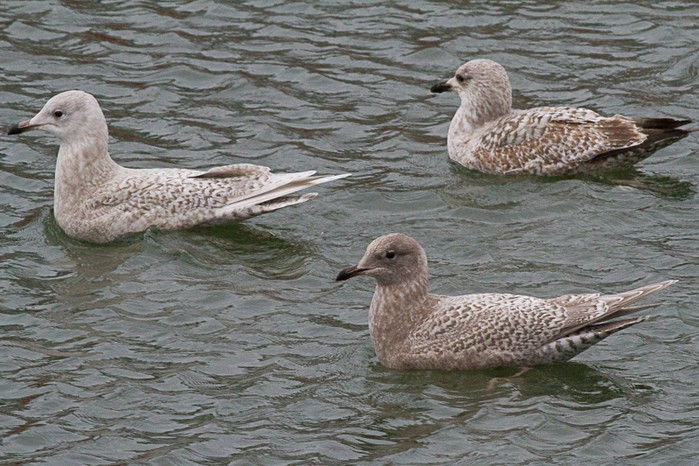 Slightly fewer Ring-billed Gulls were reported than of late, with only around a dozen logged in Ireland. On this side of the Irish sea, lingerers were still at Llys-y-Fran Reservoir, Pembrokeshire, the Hayle Estuary, Cornwall and Blashford Lakes, Hampshire but a new bird (an adult) was on Vatersay, Western Isles on 26th and 27th.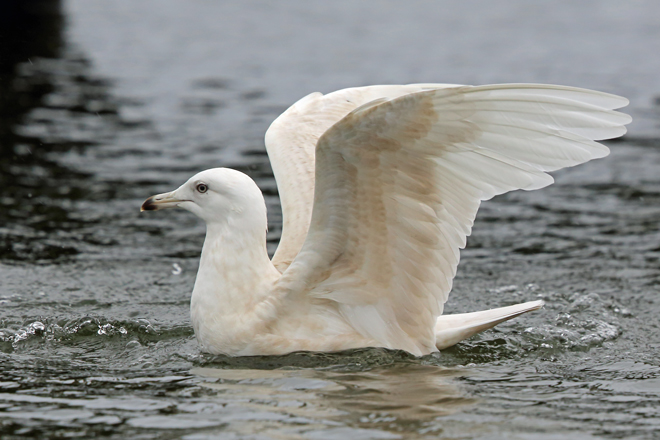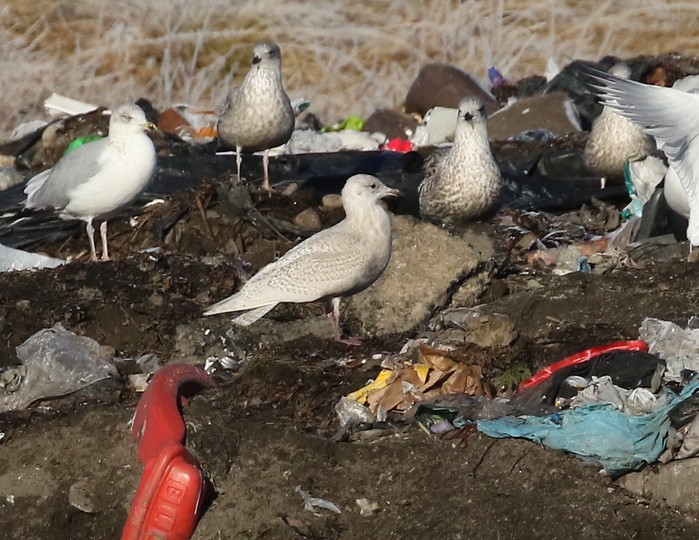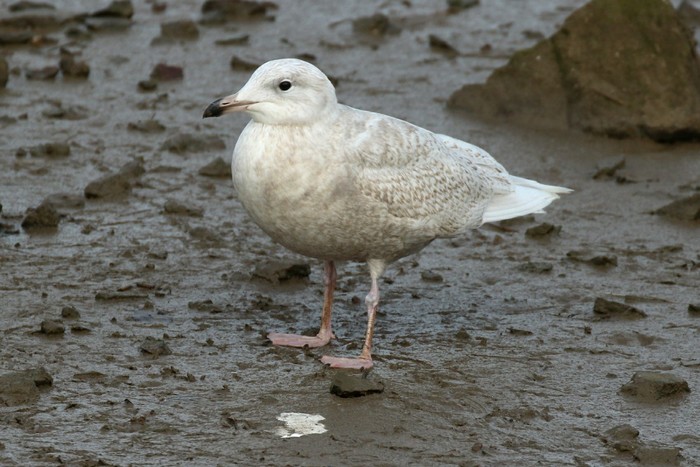 The passerine highlight was the discovery of two more wintering Little Buntings - at Ports Down, Hampshire from 25th to least 30th and at Axminster, Devon on 28th to at least 30th. After last autumn's record-breaking invasion of this delightful tiny bunting, these discoveries were hardly a surprise but they were very welcome nonetheless. As is so often the case with wintering Siberian rarities, the south and west of the country were favoured. Last week's new bird at Over Norton, Oxfordshire was also still there to at least 28th.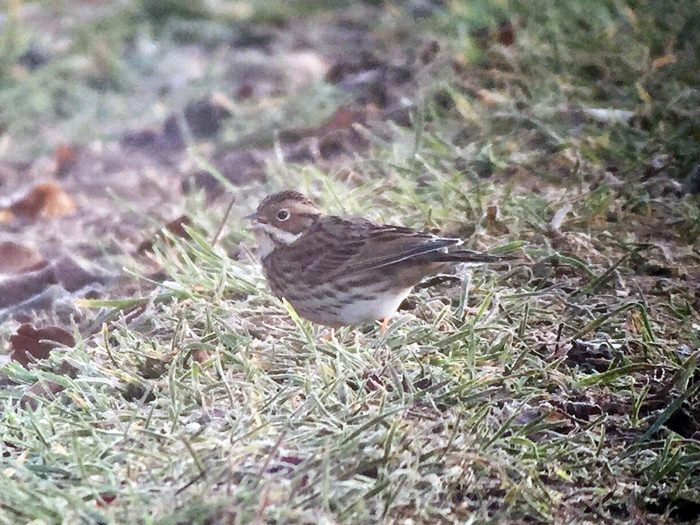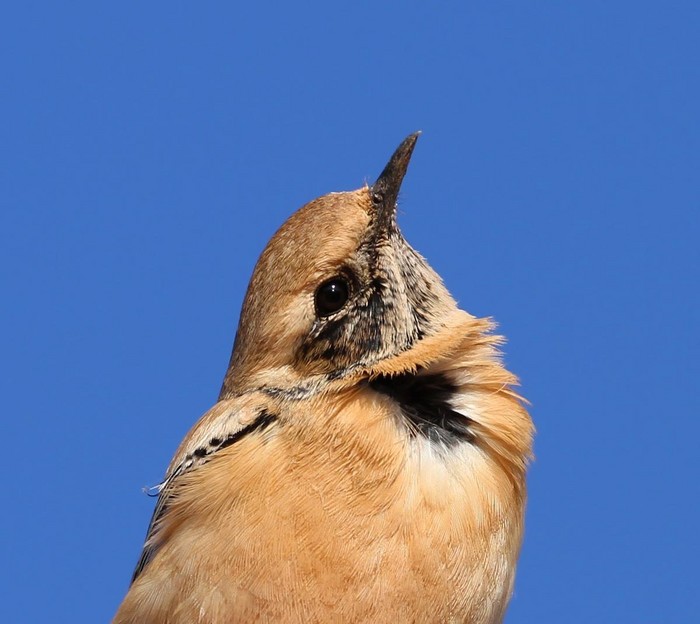 Also in the Southwest were the male Desert Wheatear still at Thurlestone, Devon to 31st, the Richard's Pipit at Arlingham, Gloucestershire to at least 28th with the two at Abbotsbury, Dorset to at least 27th and a handful of Yellow-browed Warblers although only around six were reported this week, significantly down on recently. All were in southwest England apart from one still at Dungarvan, Waterford to the end of the week.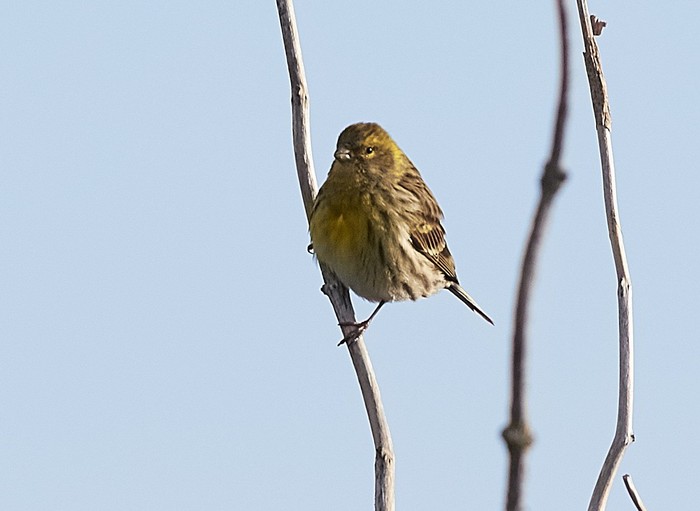 Along the south coast, the Serin was still at Newhaven, Sussex to 31st and the Rose-coloured Starlings at Crawley, Sussex to at least 30th and Dorchester, Dorset to at least 29th.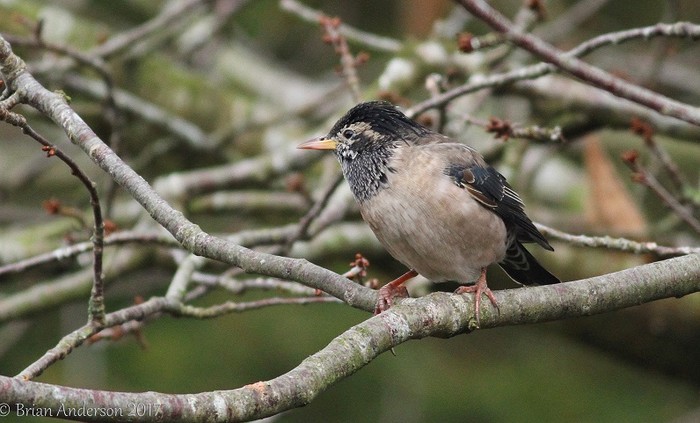 On the east coast, 16 Shorelarks were still in residence at Long Nab, Yorkshire with seven at East Chevington, Northumberland, 25 at Tyninghame, Lothian and 39 at Holkham Bay, Norfolk. Around twenty Great Grey Shrikes were noted, the vast majority in southern England but records also came from Yorkshire, Northumberland (two), Lothian and Aberdeenshire.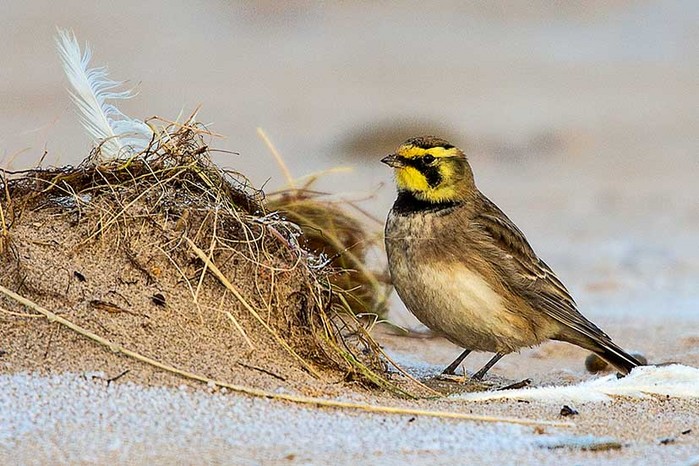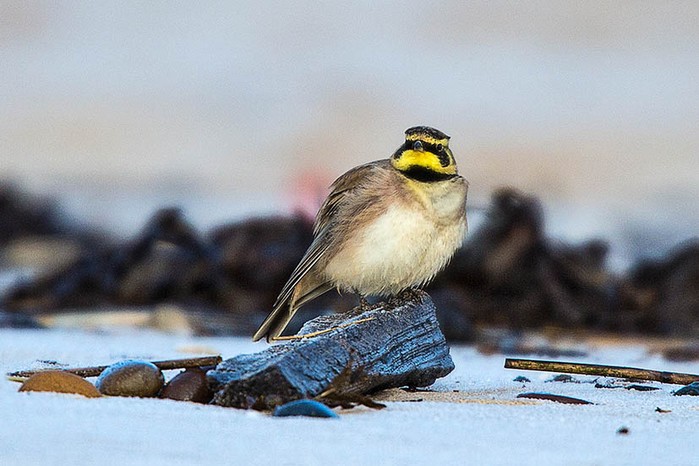 Waxwings were widespread this week though seemingly more dispersed now with the only three-figure flock being 100 in Sheffield, Yorkshire. Decent-sized parties in the Southeast included 25 in Kent, 50 in Essex and 40 in London and there were good flocks further west too with 30 in Gloucestershire, 30 in Glamorgan, 60 in Powys and ten as far southwest as Devon.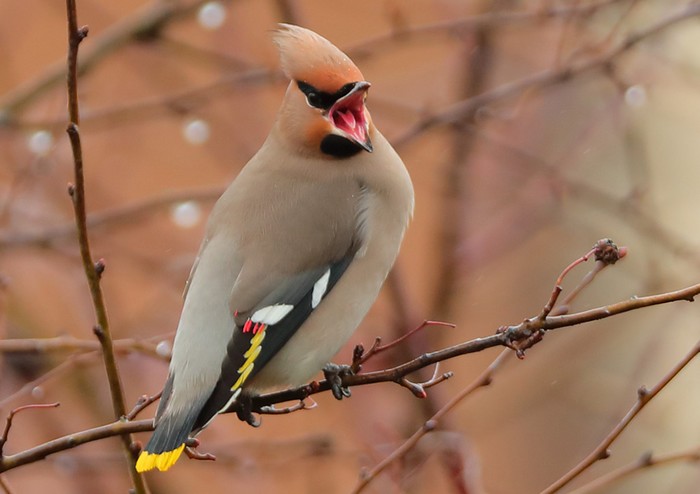 The week ahead promises a continuation of the generally mild conditions with Atlantic air firmly in charge and a succession of weather fronts lining up. There is also the prospect of some significantly more stormy conditions before next weekend. Nevertheless, with higher temperatures and longer days (it's now light until nearly 5pm) there are some definite hints of spring in the air and as we enter February we should see further signs, at least in the behaviour of our resident birds. In terms of rarities we should certainly still be looking for wintering thrushes and buntings whilst we are now entering the peak time for gulls 'out west'.
Andy Stoddart
1 February 2017
Share this story
Tweet


Many thanks to all contributors for their photos and videos this week.
Alan Cripps, Andrew Last, Steven Bunn, Ted Smith, Bob Laughton, Stephen Duffield, Hugh Harrop, Graham Jepson, Chris Waring, Frank Golding, Christopher Teague, Georg Schreier, Jan V, Dave Andrews, Craig Bell, Clare Gillatt, Chris Upson, Alan Whitehead, Dave Helliar, Alex Shepherd, Paul Kelly, Brett Spencer, Ian Ballam, Alan Jack, Nigel Voaden, Nigel Voaden, Toby Green, Christopher Teague, Bob Laughton, Phil Gaywood, Brian Anderson, Ron Marshall, Michael Trew, Mike Tew,