Weekly birding round-up: 18 - 24 Jan 2017
The week at a glance
Pacific Divers in Northumberland and Cornwall
Pine Bunting in Yorkshire
Gyrs in Antrim and the Western Isles
Pallid Harriers in Orkney and Yorkshire
Black-throated Thrush in Yorkshire
Blue Rock Thrush in Gloucestershire
Dusky Thrush in Derbyshire
'Eastern Black Redstarts' in Cornwall and Cleveland
Snowy Owls in Orkney and Galway
Killdeer on Shetland
American Coot on the Western Isles
Northern Harrier on Orkney
Black Scoter in Northumberland
Lesser White-fronted Goose in Essex
Hudsonian Whimbrel in Cornwall
This week the country remained under the influence of a large area of high pressure across central Europe. This brought calm, cold conditions with the lowest temperatures in the Southeast. However, although the weather might have been settled, the rare bird action continued. Mid-winter is supposed to be a quiet time for new rarities but this week continued where last year left off with a number of exciting new discoveries and a growing and now very impressive list of major rarities scattered around the country. Apart from these highlights, the main excitements continued to be the impressive influx of Glaucous Gulls and a further southward drift of Waxwings .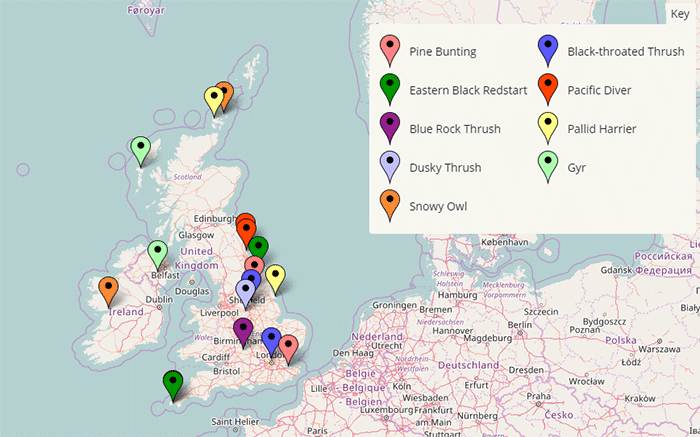 Pacific Divers
The best discovery of the week was a juvenile Pacific Diver identified at East Chevington, Northumberland on 20th (although, it later emerged, it had been present at Blyth on 18th). It remained at East Chevington until 21st when it relocated to nearby Druridge Country Park and was still present here on 24th, giving exceptional views. It had suitably petite proportions with a weak bill and short body, and its plumage was entirely typical too with a grey-washed face, lack of white 'thigh patch' and chin and vent 'straps'. This record is of course strongly reminiscent of Britain's first ever Pacific Diver at Farnham Gravel Pits, Yorkshire from 12th January to 4th February 2007. Since then the species has been much more 'on the radar' and unsurprisingly has now been recorded another half a dozen times, with at least two birds frequenting Cornwall and others in Shetland, Gloucestershire and inland in Pembrokeshire. In Ireland it has occurred in Clare and Galway. This is clearly a species that could occur anywhere, including inland. It is, however, the first record for Northumberland. At the opposite end of the country, the wintering bird was still off Marazion, Cornwall to at least 21st.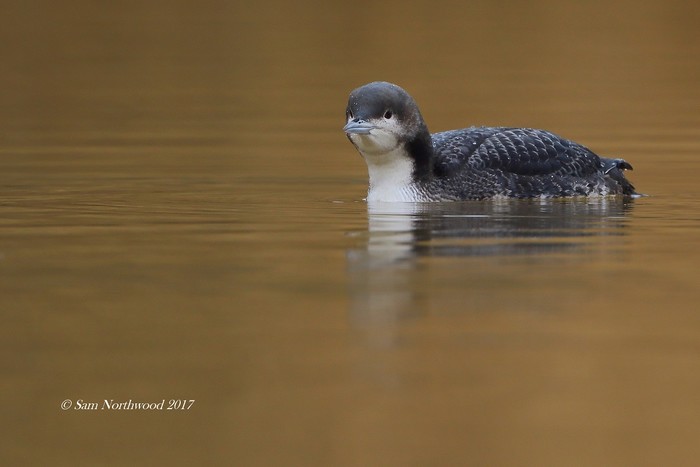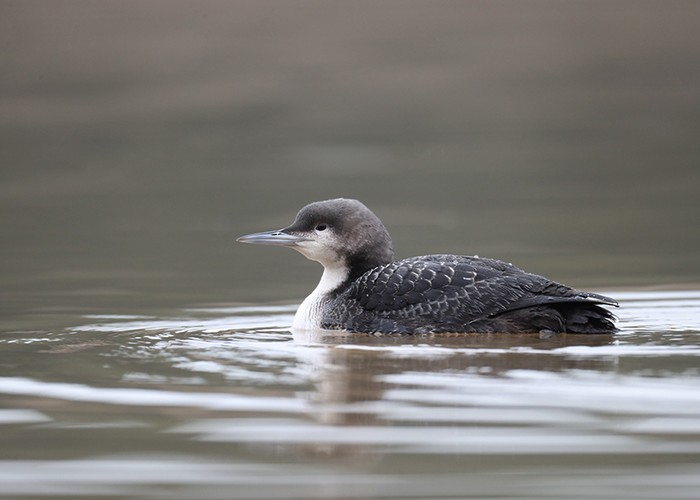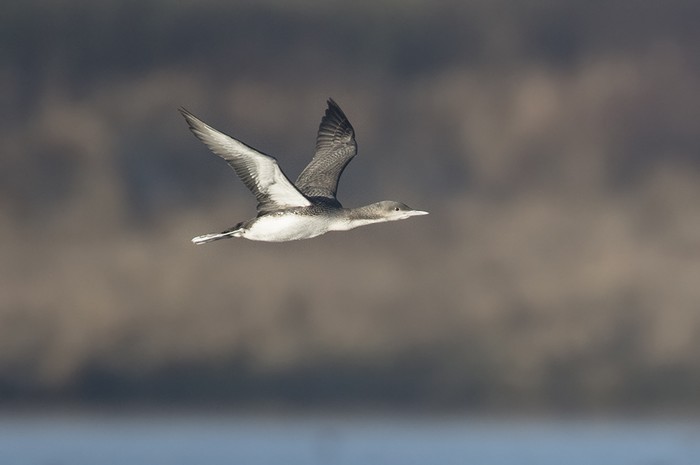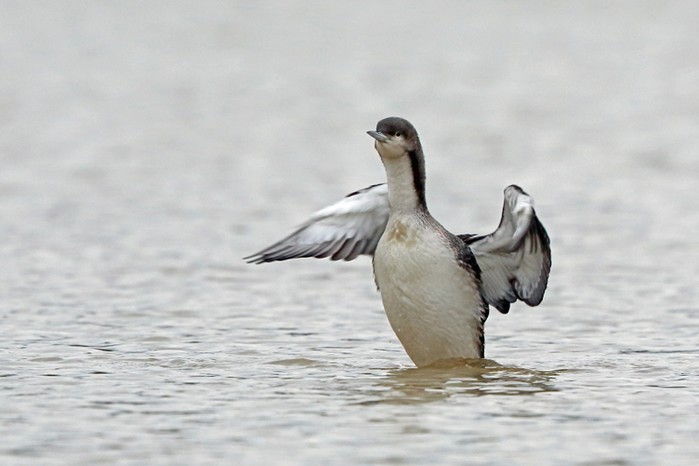 Pine Bunting
The week's other top find was very much the species of the moment. After last autumn's record influx of Pine Buntings , this was always going to be a good winter to search for more and so it has proved. This week's bird, found at Dunnington, Yorkshire on 20th, was a stunning male with a large flock of Yellowhammers and, although typically elusive, did give reasonable views at times. The eighth for Yorkshire (the last being at Spurn last October), it remained to 24th.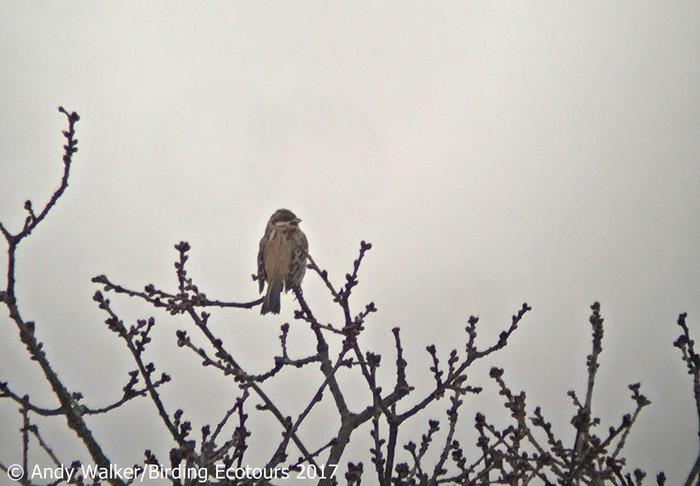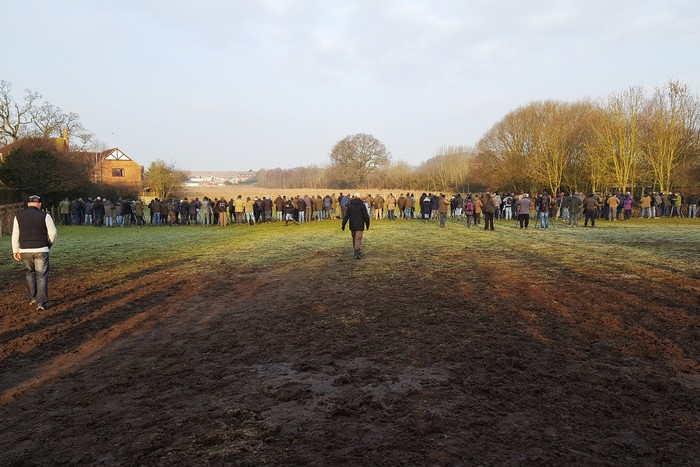 Gyrs
Also new this week were two splendid white Gyrs , the first near Craigavon, Antrim on 20th and the second near Kyles Paible, North Uist, Western Isles on 21st. Both were, however, typically brief. As we head towards early spring we can no doubt hope for more of these exciting Greenland falcons.
Pallid Harriers
More unexpected was the discovery of a 'ringtail' Pallid Harrier at Sandwick, Mainland Orkney on 21st although it had apparently been present since at least 16th. This is a strange time of year for a Pallid Harrier to be on Orkney but has it perhaps been there, undetected, since the autumn? Further south, the juvenile was still at Welwick, Yorkshire to 24th.
Lingering passerines
Turning finally to the now very long line-up of lingering passerine rarities, last week's first-winter female Black-throated Thrush was still at Adwick Washland, Yorkshire on 19th but there was no sign of it thereafter. Nearby, however, the female Dusky Thrush was still at Beeley, Derbyshire to at least 23rd. Continuing the thrush theme, the adult male Blue Rock Thrush was still in Stow-on-the-Wold, Gloucestershire to 24th. It apparently shed a feather this week which may enable its subspecific identity to be determined. Finally, both first-winter male 'Eastern Black Redstarts' were still present this week - at Skinningrove, Cleveland to 24th and Mousehole, Cornwall to at least 23rd.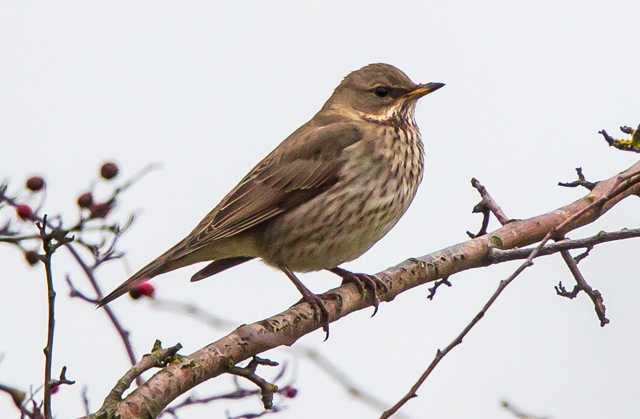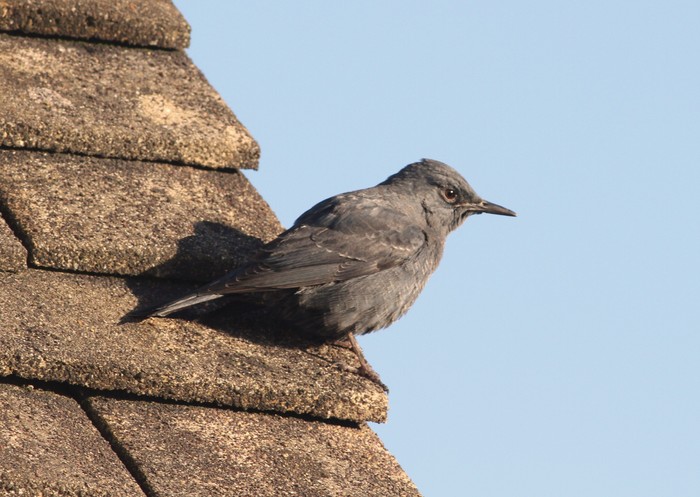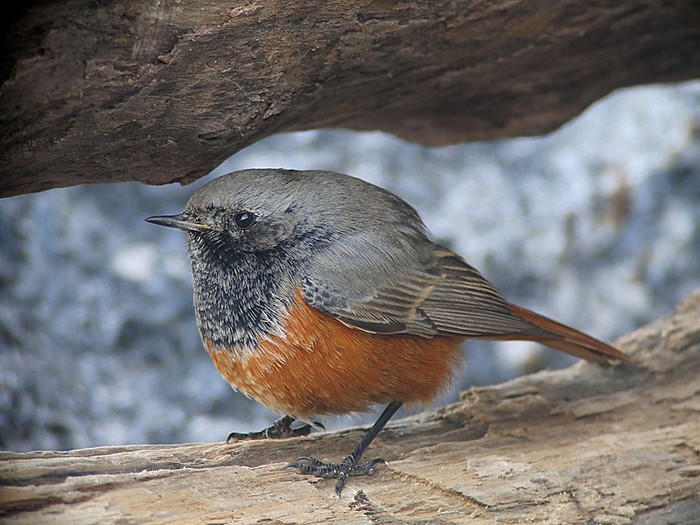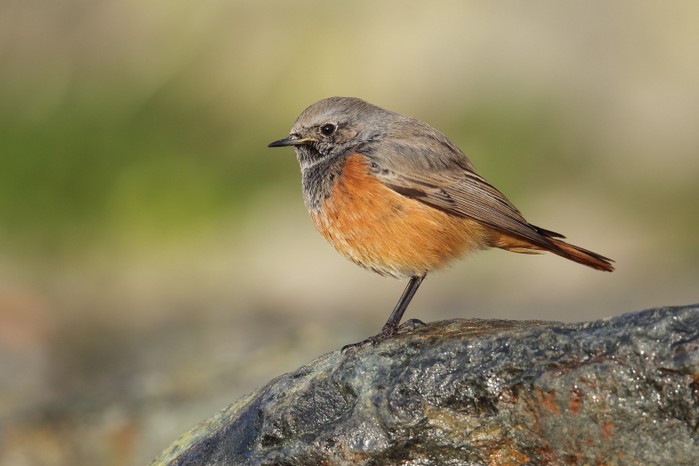 Lingering non-passerines
Turning to the non-passerines, the Snowy Owl was again near Spiddal, Galway on 18th with the Orkney bird still on Eday to at least 20th. Also in the far north, the Killdeer was at Sandwick, Shetland to at least 23rd, the American Coot still on North Uist, Western Isles to at least 22nd and the Northern Harrier on North Ronaldsay, Orkney to at least 22nd as well, the latter adding to a fine selection of harriers for the county. In England the drake Black Scoter continued to accompany the Common Scoter flock off Goswick, Northumberland to 24th, the adult Lesser White-fronted Goose was still on Foulness Island, Essex on 18th and, at the opposite corner of the country, the Hudsonian Whimbrel was still at Perranuthnoe, Cornwall to at least 23rd. This latter species also made the headlines this week by finding itself amongst the taxonomic changes arising from the BOU's adoption of the IOC World Bird List as the basis for the British List. Under IOC taxonomy, this taxon reverts to its former status as a subspecies of Whimbrel.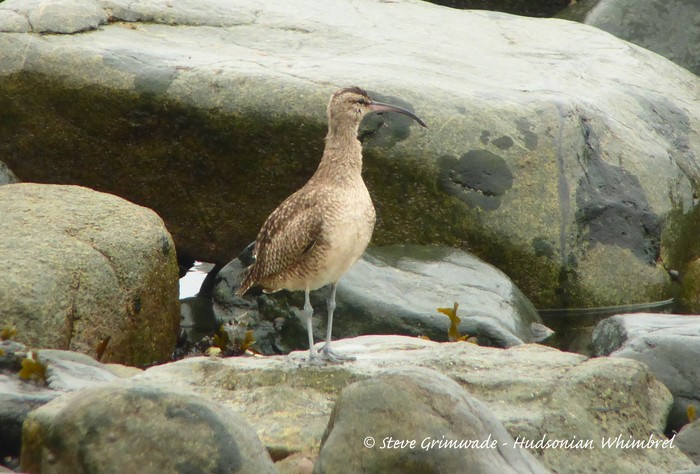 Further afield
Over in Europe, Siberian Accentors continued their bid for fame, with one found in Hungary. Elsewhere, single Black-throated Thrushes were in Norway and Sweden, an Eyebrowed Thrush (alive this time) and a Hume's Yellow-browed Warbler in Spain, a Sora in Portugal, a Western Purple Swamphen in northwest France, a Pallas's Gull in Italy and a Ring-necked Duck in Poland.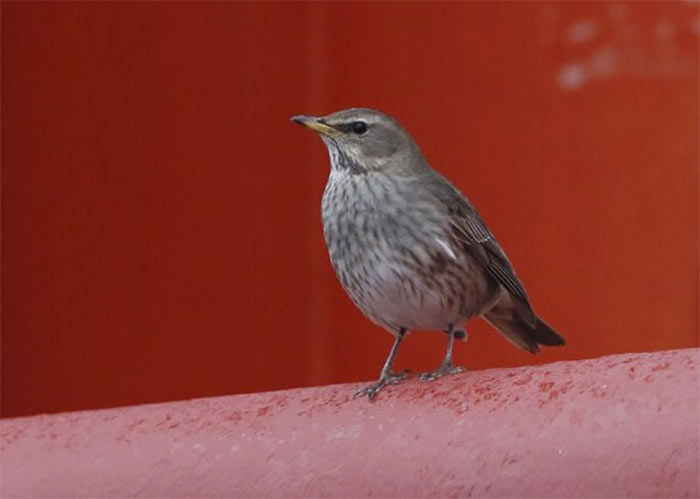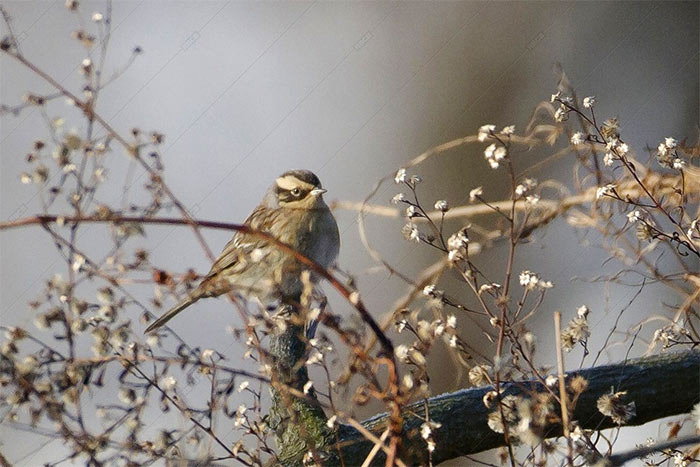 The undoubted seabird highlight of the week (albeit inland) was a juvenile White-billed Diver on the River Witham at Woodhall Spa, Lincolnshire on 20th. It was still present to 24th and, like the Pacific Diver further north, gave exceptional views, looming impressively out of the fog. Remarkably, Lincolnshire's last White-billed Diver was also on this same river, within just a few miles of this very spot, on 29th February to 2nd March 1996 when it sadly got itself entangled in fishing line and died. Hopefully this week's bird will avoid a similar fate. Lincolnshire has only recorded one other White-billed Diver (found dead at Friskney Marsh on 26th March 1976) so, somewhat bizarrely, no-one has yet seen a White-billed Diver in the county alive and on the sea. Up in the Northern Isles, at much more traditional venues for the species, the long-stayer was still off South Ronaldsay to at least 21st with another in South Nesting Bay, Mainland Shetland on 23rd.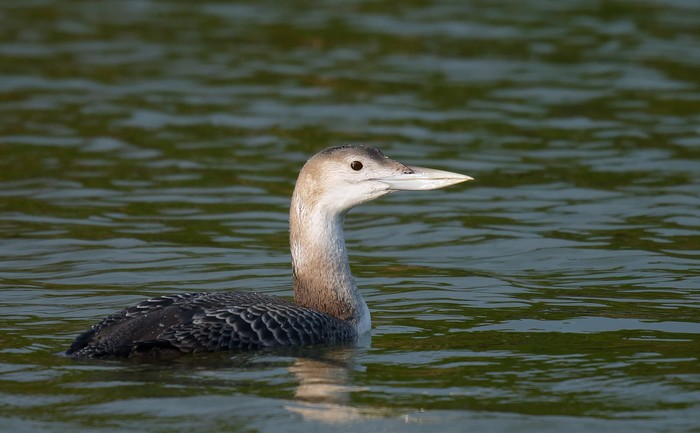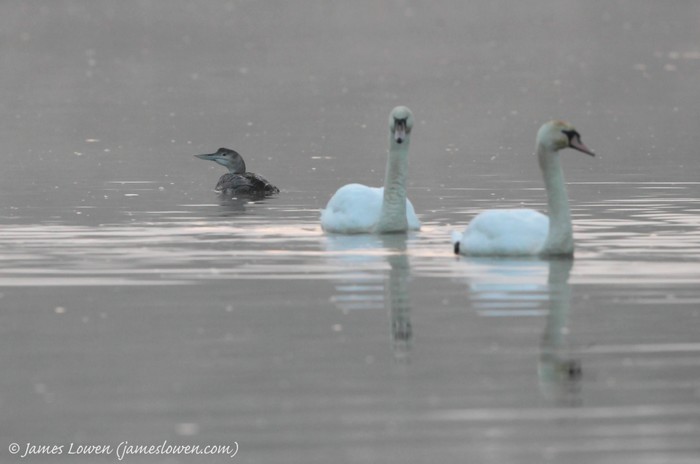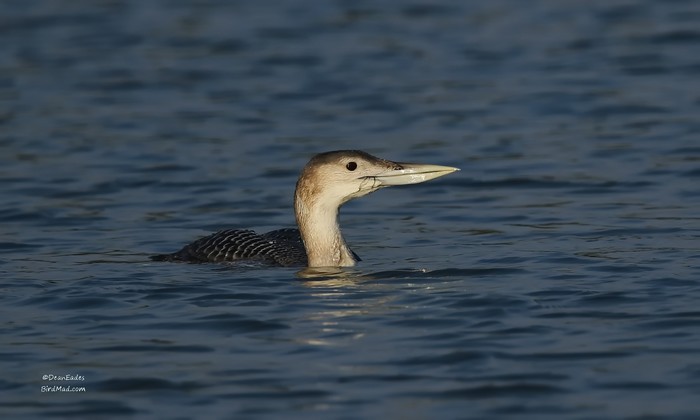 The only Little Auk reports of the week were of two birds off Minsmere, Suffolk on 19th and off Holm, Mainland Orkney and Rough Point, Kerry on 23rd.
The goose headline of the week was the continued presence of the Red-breasted Goose in the Cockerham area, Lancashire to at least 22nd. The same area also hosted a 'Todd's Canada Goose' on 20th and 21st, presumably the Norfolk bird last seen just before New Year and now relocated, just like the Red-breasted Goose, to Lancashire. In Ireland, another 'Todd's Canada Goose' was at North Slob, Wexford on 21st. 'Black Brant' reports this week came from Castlegregory, Kerry, Kilnsea/Easington/Welwick, Yorkshire and Langton Herring, Dorset.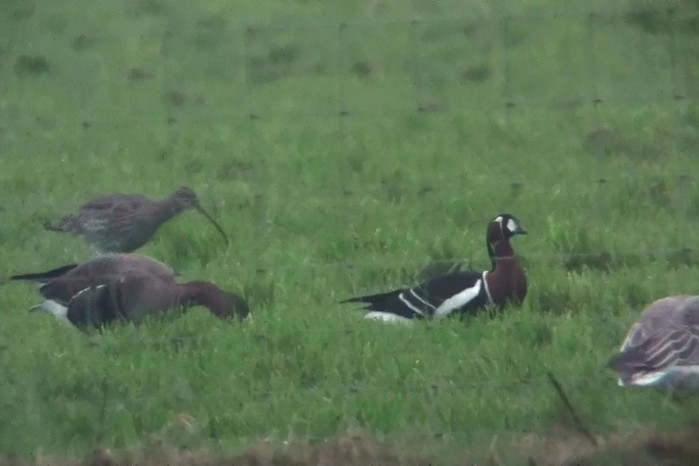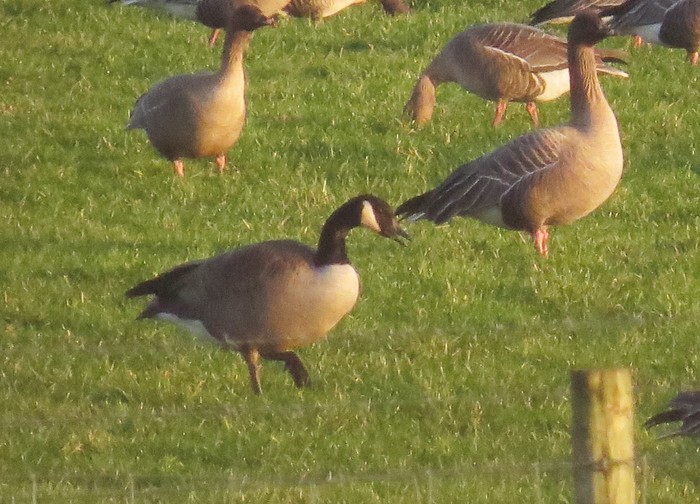 Unlike the somewhat mobile geese, the ducks were, as usual, a little more sedentary and the week's offerings had more than a touch of the familiar. Starting with diving ducks, the drake Hooded Merganser remained at Lochwinnoch, Clyde to 24th, Lesser Scaups at Belfast Lough, Antrim, Dozmary Pool, Cornwall and Birsay, Mainland Orkney and Ferruginous Ducks at Holme, Norfolk, Washington, Durham and Blashford Lakes, Hampshire. Ring-necked Ducks were at Dungeness, Kent, Pitlochry, Perth and Kinross, Kirkby-on-Bain, Lincolnshire, Chew Valley Lake, Somerset, Knockaderry Reservoir, Waterford (two), Abberton Reservoir, Essex, Acharacle, Highland and Siddick Ponds, Cumbria.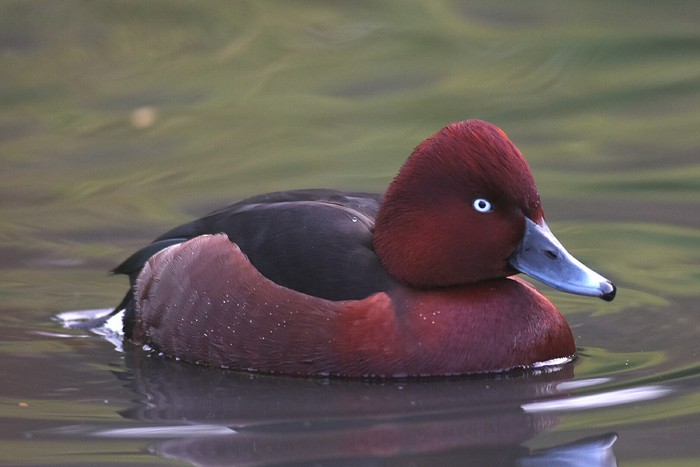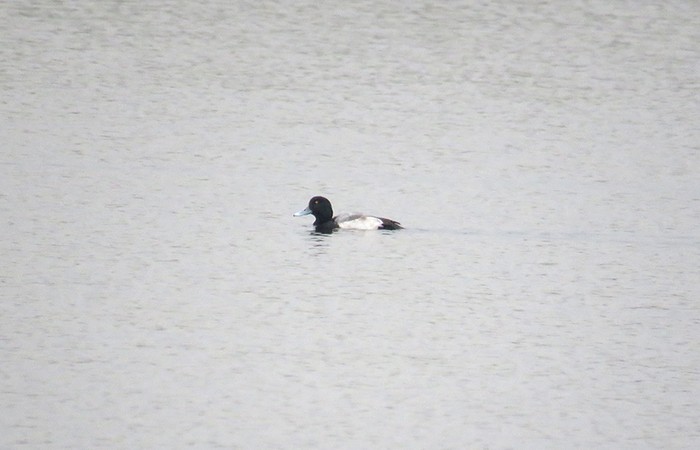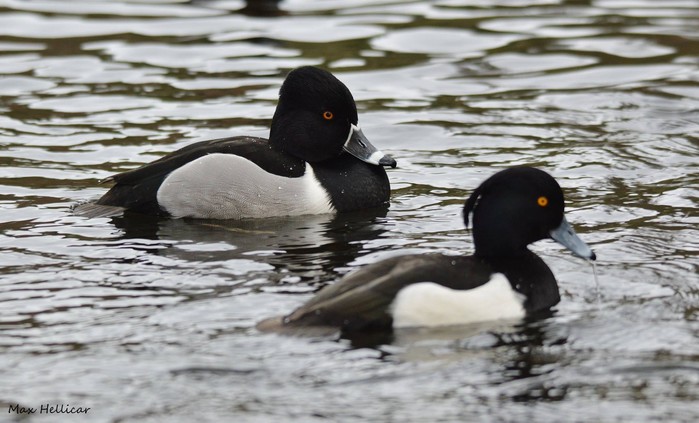 Turning to the dabblers, American Wigeons (all drakes) numbered eight - at Caerlaverock, Dumfries and Galloway, Countess Wear, Devon, Gann Estuary, Pembrokeshire, South Kessock, Highland, Barra and North Uist (two), Western Isles and Loch of Lintrathen, Angus. Drake Green-winged Teals added up to thirteen - at Ballymena, Antrim, Burton Mere, Cheshire and Wirral, North Ronaldsay, Orkney, South Uist, Western Isles, Hayle Estuary, Cornwall, Timoleague, Cork, Kinvarra, Galway, Caerlaverock, Dumfries and Galloway, Rutland Water, Leicestershire, Tankerness and Loch of Skaill, Mainland Orkney and Loch of Lintrathen, Angus (two).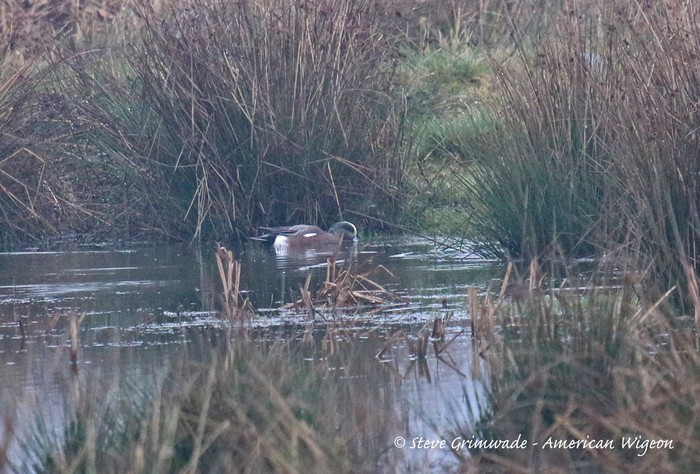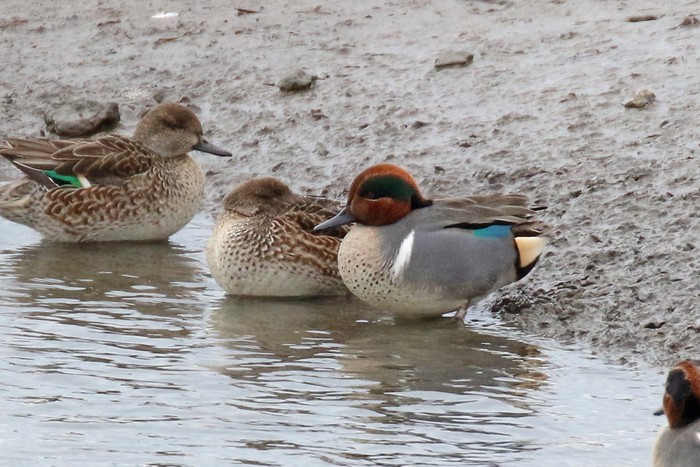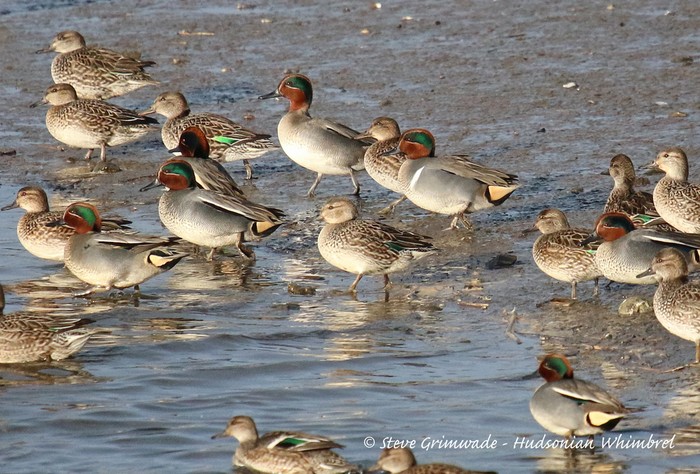 At sea, Surf Scoters were off Torbay, Devon, St. Andrews, Fife, Brandon Bay, Kerry (two), Llanddulas, Conwy (three), Quanterness, Mainland Orkney, Unst, Shetland, Musselburgh, Lothian, Rhossili Bay, Glamorgan (two), Ballinskelligs, Kerry and Dublin Bay, Dublin.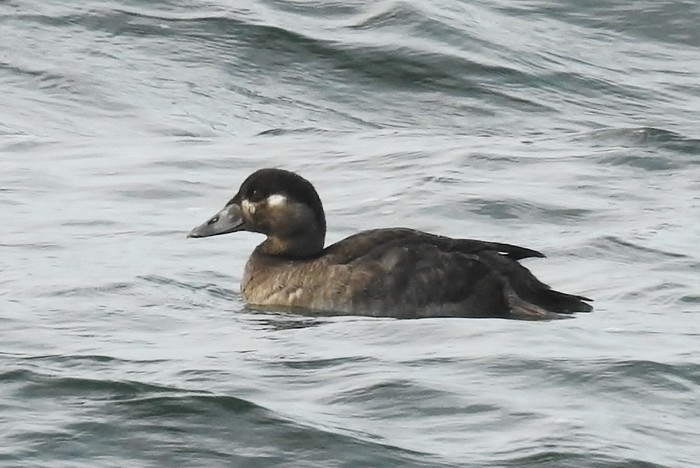 Herons, egrets, crakes etc.
Cattle Egrets remained widespread in the Southwest and in southern Ireland with some impressive flocks still. These included ten at Carrigaline and seven at Fountainstown, both Cork, six at Teigngrace, Devon and Tomhaggard, Wexford, five at Buckland Ripers, Dorset, four at Warblington, Hampshire, Southport, Merseyside (the furthest north by some margin) and Saul/Frampton, Gloucestershire and three at Chale Green, Isle of Wight and Abbotsbury, Dorset.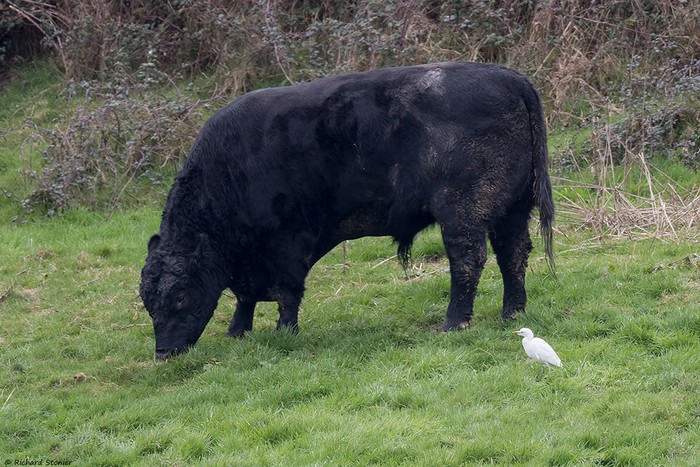 Two Glossy Ibises at Ham Wall, Somerset and singles at Fingringhoe Wick/Vange Marsh, Essex and Fremington, Devon were the only reports of this species this week.
The only Rough-legged Buzzards of the week were at Berney, Norfolk on 18th and then at nearby Haddiscoe on 21st and 22nd and at Lochindorb, Highland still on 22nd. It has been a poor winter indeed for this species, with more wishful sightings than real ones.
The wintering Lesser Yellowlegs was still at Poole Harbour, Dorset as was the Long-billed Dowitcher at Tacumshin, Wexford. Surprisingly, the Temminck's Stint reappeared at Branston Gravel Pits, Staffordshire on 24th.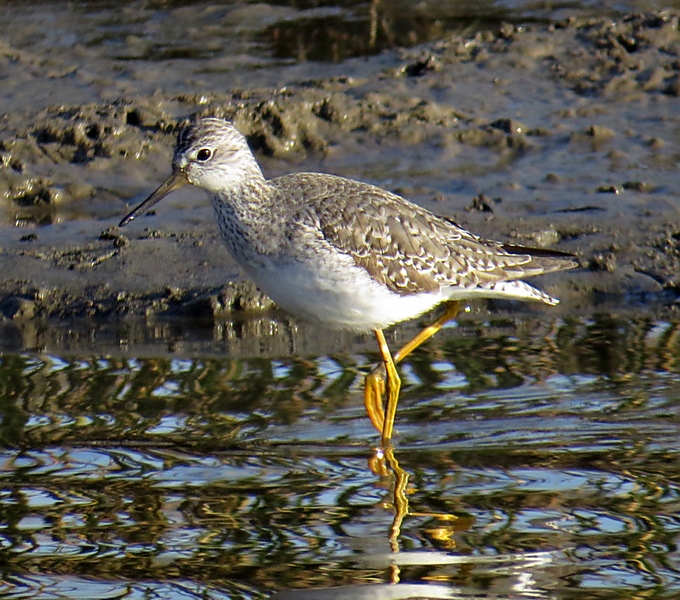 The adult Bonaparte's Gull was still at Dawlish, Devon to at least 22nd but the gull headlines continued to be dominated by Glaucous Gulls . Coming up with an estimate of the numbers involved in this now memorable influx is becoming increasingly difficult but birds were reported throughout the country, particularly in the north and northwest, down North Sea coasts and inand at traditional refuse tip and reservoir roost locations. Significant concentrations included 16 on North Uist, Western Isles, 18 on Unst and 14 on Fair Isle, both Shetland, and, unusual so far south, at least four around Sheringham, Norfolk. This powerful but beautiful Arctic gull will surely be 'bird of the month' for many.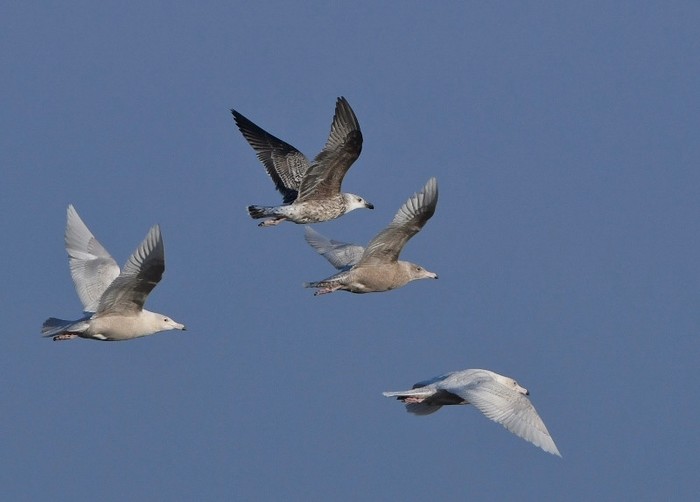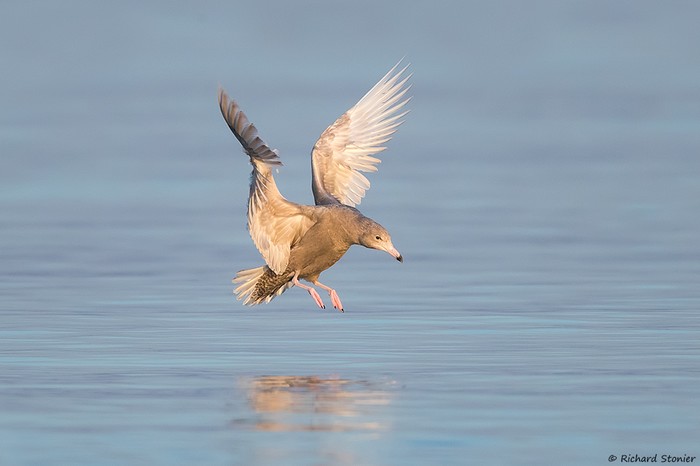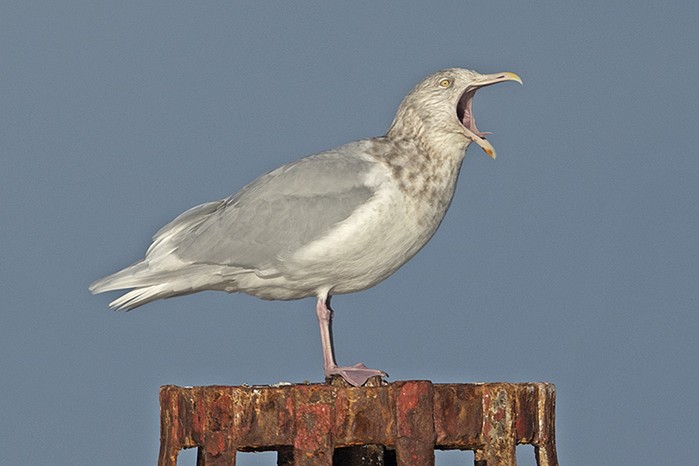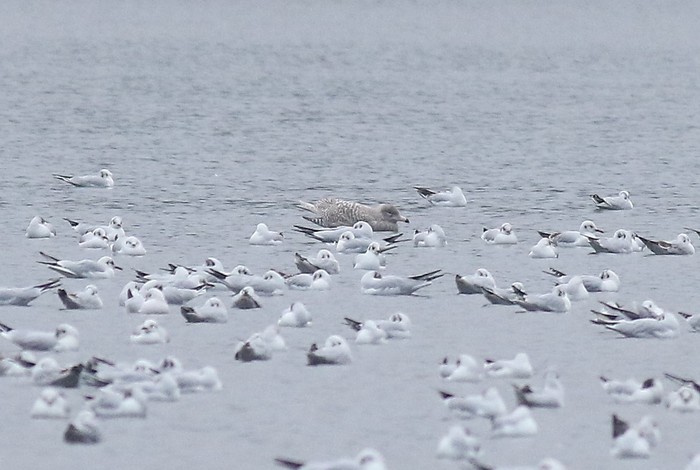 Iceland Gulls were widespread too with notable concentrations including eight at Loch Kishorn, Highland and an impressive four as far south as Saltfleetby, Lincolnshire. 'Kumlien's Gulls' were on Lewis, Western Isles on 20th, at Tralee, Kerry on 21st, around Blackburn, Lancashire on 21st and 22nd, and at Rossaveel, Galway on 24th. It is now not far off the peak time for Iceland Gulls but, so far at least, there have not been the impressive numbers which, on occasion, reach Ireland. February and March are best but much will depend on the weather in the North Atlantic in the weeks ahead.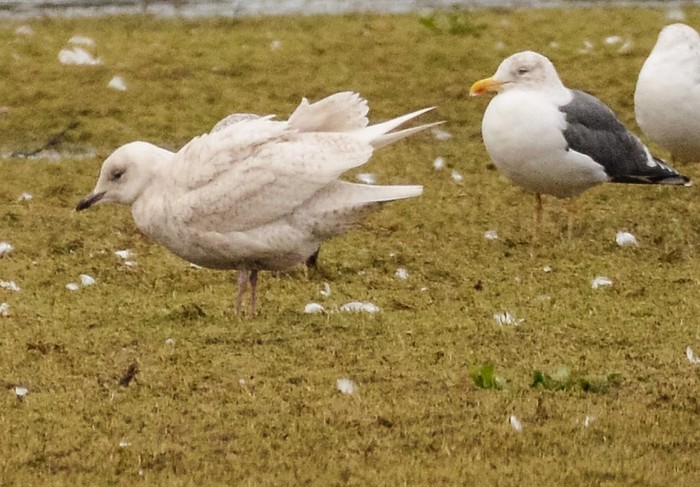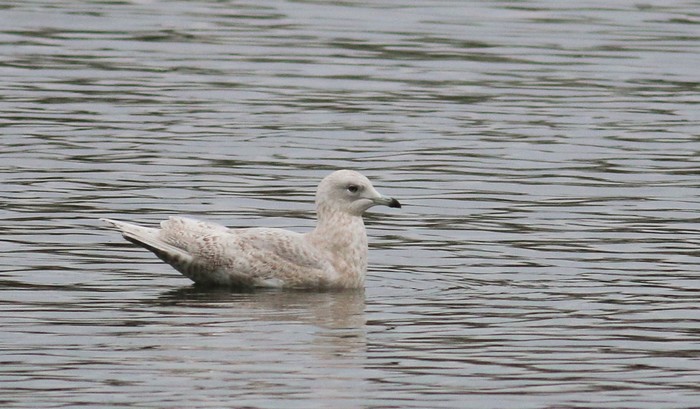 Caspian Gulls were also widespread but a particularly notable record was a second-winter in Limerick City, Limerick to at least 18th, the first record for the county. Caspian Gull remains a rarity in Ireland (particularly in the west) with only thirteen accepted records for the Republic and only two of these on the west coast. The Limerick bird was exceptionally well photographed and the images provide a classic case study in the identification features of this species. There is more to a Caspian Gull than a list of features, however, for this is surely the most elegantly-proportioned and beautifully-hued of all the large gulls.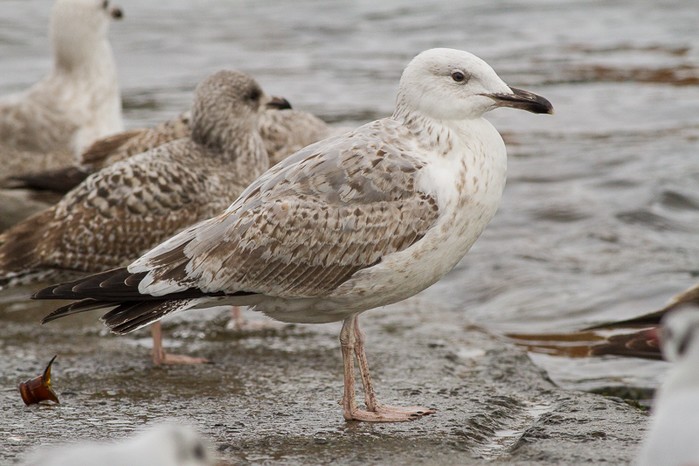 Irish Ring-billed Gulls totalled around sixteen, with five at Tralee, Kerry and four at Nimmo's Pier, Galway. In England singles were still at the Gannel Estuary, Cornwall and Chew Valley Lake, Somerset with up to two still at Blashford Lakes, Hampshire. Wales's single was again at Llys-y-Fran Reservoir, Pembrokeshire with Scotland's still at Motherwell, Strathclyde.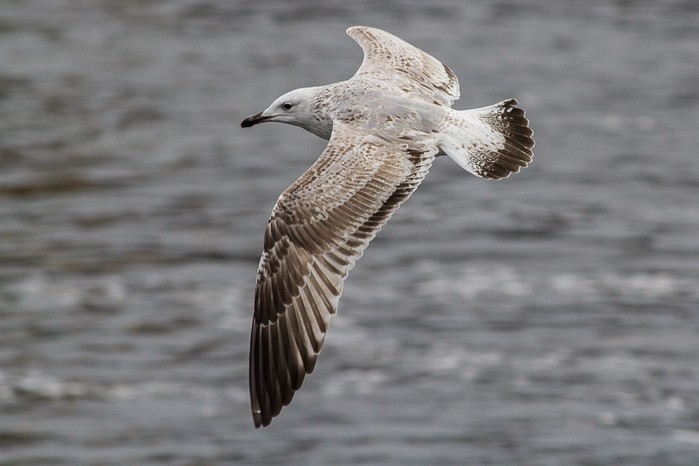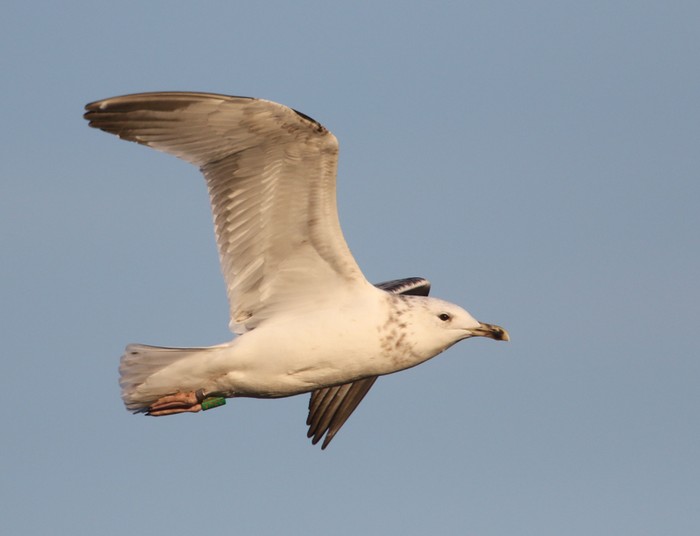 Back in Ireland, the Forster's Tern was again at Nimmo's Pier, Galway on 21st.
Wintering passerines included the male Desert Wheatear still at Thurlestone, Devon to at least 23rd, Little Buntings at Knettishall, Norfolk to at least 20th and Polgigga, Cornwall to 24th, the Rose-coloured Starlings at Crawley, Sussex (and now singing) to 24th and Dorchester, Dorset to at least 19th, the Serin at Newhaven, Sussex to 24th and the Richard's Pipits at Arlingham, Gloucestershire to at least 23rd and Abbotsbury, Dorset (two) to at least 23rd. A new Little Bunting was at Over Norton, Oxfordshire on 22nd to 24th with two also at Sennen, Cornwall on 23rd and new Richard's Pipits were at Seasalter, Kent on 21st and Huntspill, Somerset on 22nd.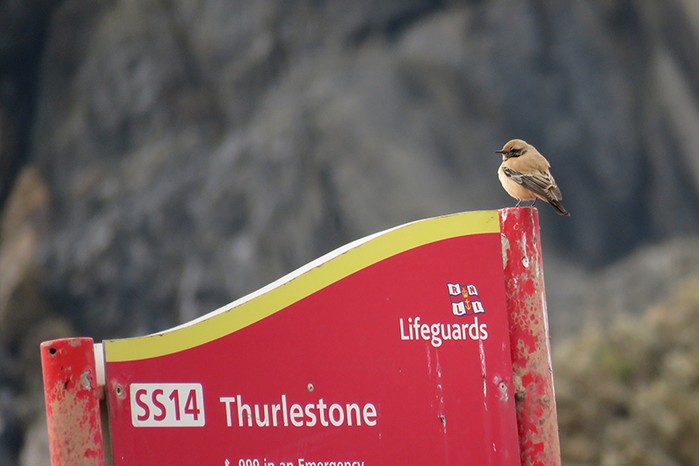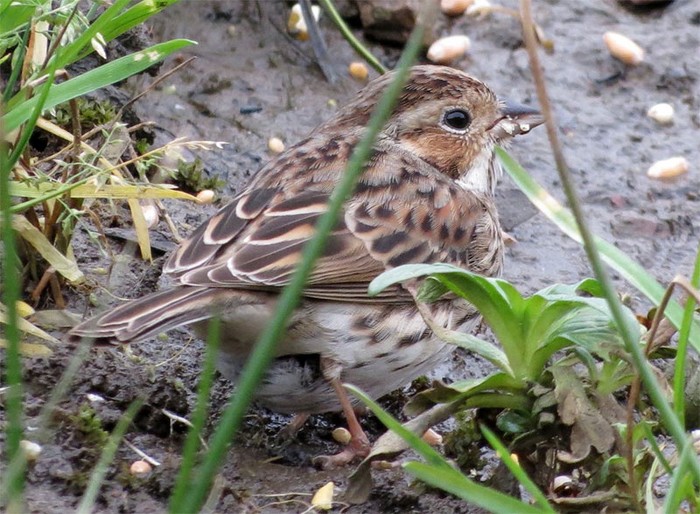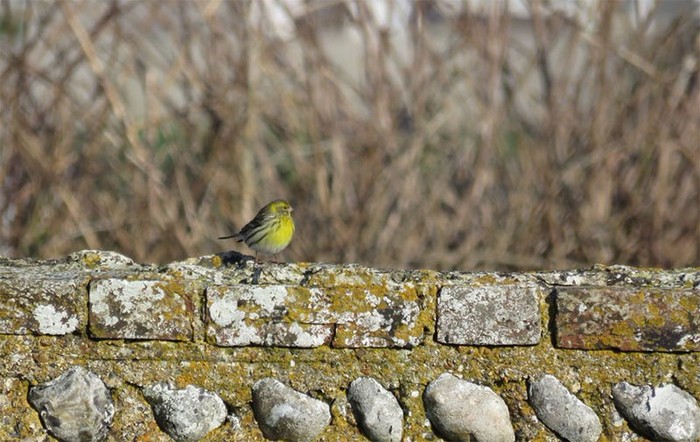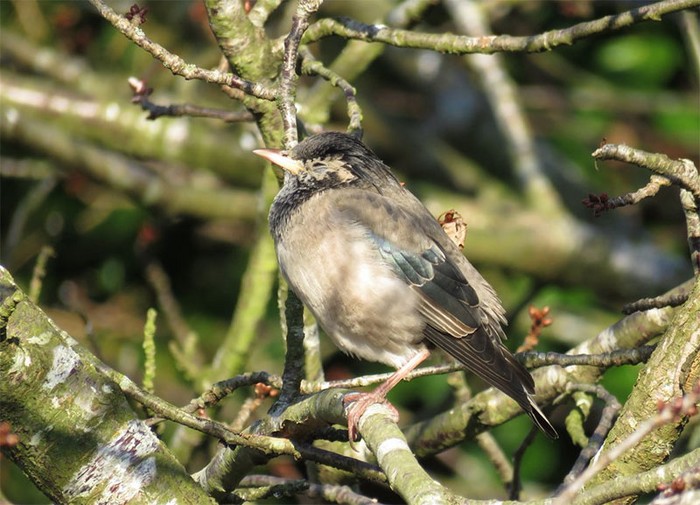 At least a dozen Yellow-browed Warblers continued to frequent the Southwest with, further afield, singles still at Kinver, Stafordshire and Dungarvan, Waterford to 24th.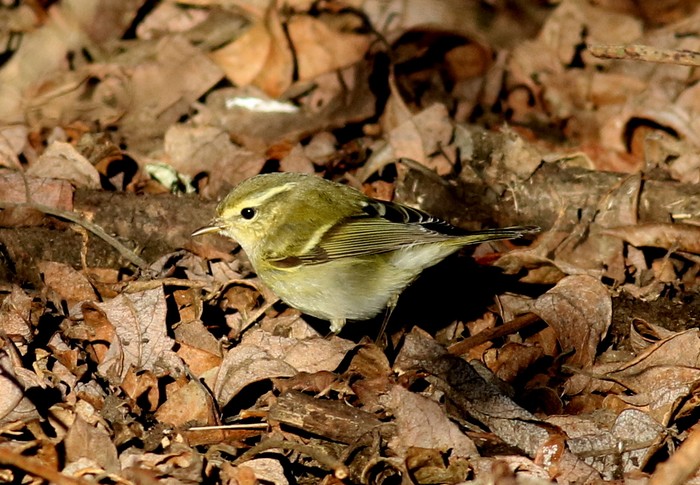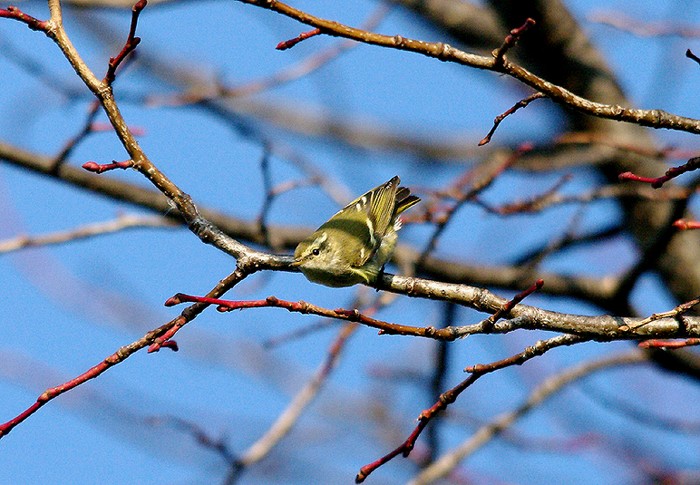 As for true winter passerines, up to thirty Shorelarks were still at Holkham/Burnham Overy Dunes, Norfolk with 23 at Tyninghame, Lothian, 18 at Long Nab, Yorkshire and seven at East Chevington, Northumberland. Much more unusual was a single on Helvellyn, Cumbria on 21st - a mid-winter bird but in montane breeding season habitat. Great Grey Shrikes numbered around twenty-five, most in southern England but two were in Wales (Powys and Ceredigion), three in northern England (Lancashire, Cumbria and Northumberland) and two in Scotland (Lothian and Highland).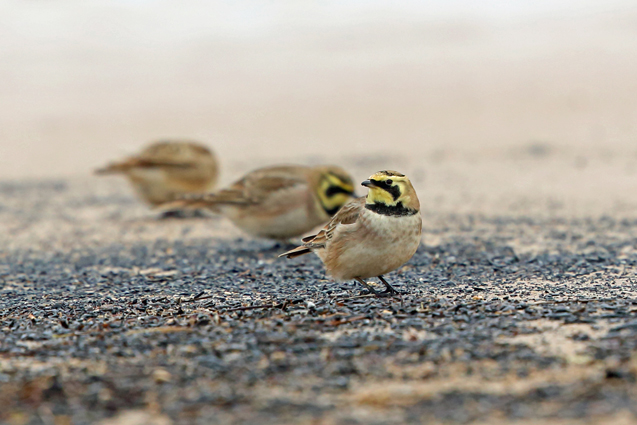 Although 100 were still in Edinburgh, Lothian, Waxwings continued their inexorable spread south, with the largest flocks now extending south into the Midlands - 241 in Brownhills and 100 at Castle Vale, both West Midlands, 200 in Chesterfield, Derbyshire, 140 in Huddersfield and 115 in Sheffield, both Yorkshire, and 110 in Padiham, Lancashire. The number of three-figure flocks was lower than in recent weeks, however, with birds seemingly much more dispersed. In southern England flock sizes continued to grow with up to 84 in Kent, 30 in Essex, 34 in Hertfordshire, 33 in Glamorgan, 30 in London and 30 in Devon.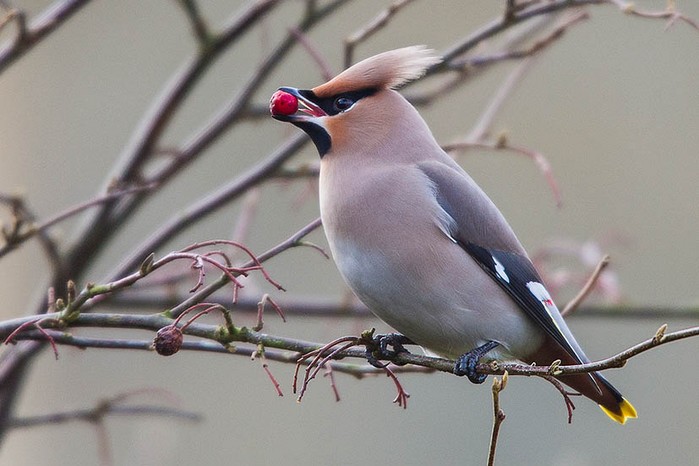 Looking ahead to next week, a low pressure attempts to push in from the west. Initially this will drag in south-easterly winds and very cold air from the continent but later in the week we may be in for a more traditional mix of milder temperatures but higher wind speeds and no doubt some rain too. In terms of birds, quite what awaits at this stage of the winter is hard to predict but, on the evidence of the year so far, there will surely continue to be surprises. With continuing bitter temperatures across central Europe, is there a chance of a wandering Great Bustard?
Andy Stoddart
25 January 2017
Share this story
Tweet


Many thanks to all contributors for their photos and videos this week.
Sam Northwood, Graham Jepson, John Malloy, Nigel Voaden, Alex H Jones, Andrew Walker, Mark Killeen, Steve Clifton, Peter Garrity, Neil Cowley, Ian Boustead, Lewis Thomson, Paul Dinning, Steve Grimwade, Jan Kåre Ness, Péntek István, Tony Davison, James Lowen, Dean Eades, Paul Sullivan, Neil Fox, Andy Hood, Shaun Ferguson, Max Hellicar, Alex Shepherd, Christopher Teague, Anthony Williams, Richard Stonier, Ian Ballam, Birds of Poole Harbour, John Kemp, Chris Upson, Robert Dowley, Michael Turner, Jonathan Heath, Dermot Breen, Sean Nixon, Shaun Ferguson, Lee Evans, Jason Coppock, Mike Morse, David Stone, Ron Marshall, Paul Ward,