Weekly birding round-up: 24-30 Aug 2016
The week at a glance
Royal Tern in Kerry
Western Purple Swamphen in Lincolnshire
Sykes's Warbler in Orkney
Semipalmated Sandpiper influx in Ireland
Pallid Harrier on Shetland
Fea's/Zino's Petrel in Cornwall
Least Sandpiper still in Clare
American White-winged Scoter still in Aberdeenshire
Hudsonian Whimbrel still in Cornwall
Dalmatian Pelican still in Cornwall
The weather this week was somewhat complicated, beginning with relatively slack and humid anticyclonic conditions. As usual in early autumn, this signalled a quiet period with few birds feeling the urge to move and a high percentage of the interesting ones being leftovers from the active vectors of the week before. By 27th, however, these conditions were displaced by a weak area of low pressure which moved slowly in from the Southwest, across the centre of the country and into the North Sea. The low pressure was accompanied by a band of thundery rain which crossed central areas but the winds were generally light. The brief spell of easterly winds in East Anglia and the Southeast was badly timed and didn't extend into the continent - the wind in Denmark and the Baltic generally being in the west - and passerine arrivals here were virtually non-existent. Conditions were far more favourable further north, however, with the Northern Isles experiencing a good arrival on 28th and its first real run of rarities this autumn.
In the Southwest, the light winds meant that last week's seabird bonanza faded away as quickly as it had come but a ridge of high pressure brought an unexpected but very brief rush of large shearwaters to Cornwall and Scilly on 28th before hot weather returned to the Southeast, with another low pushing in towards the Northwest to end the week. As it did so, it brought more large shearwaters within sight of southwest Ireland.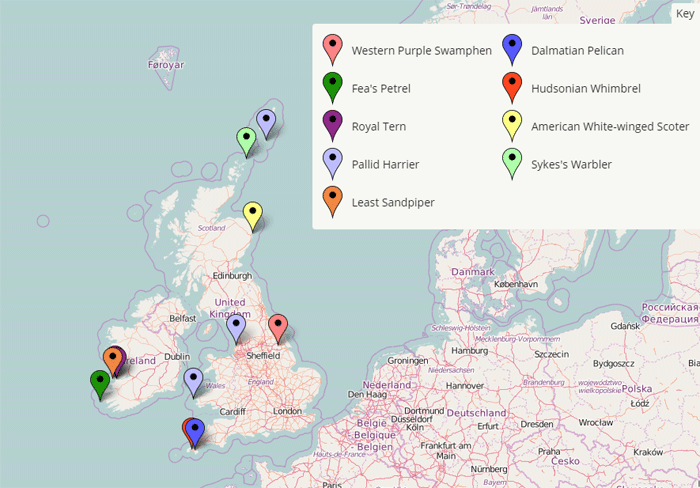 Royal Tern
The best bird was of course the near-adult Royal Tern refound on the last day of last week's review period at Beale Strand, near Listowel, Kerry. Although present on the morning of 24th, it flew off at 0740 and for much of the day it looked as though it had done a repeat of its premature disappearance from Lough Roonagh, Clare the week before. All was well, however, for it was back for a couple of hours in the mid-afternoon. Next day it was relocated across the estuary at Carrigaholt, Clare and then remained either here or back at Beale Strand until 28th, ensuring (at last) a relatively straightforward twitch for most. Inevitably, the quality of the photographic documentation improved, revealing that the bird has now begun to moult some white feathering in the left fore-crown. There was, sadly, no sign of it on 29th. Intriguingly, however, another Royal Tern (at the same time as the Kerry/Clare bird and possessing a white forehead) was reported off Carnsore Point, Wexford on 26th.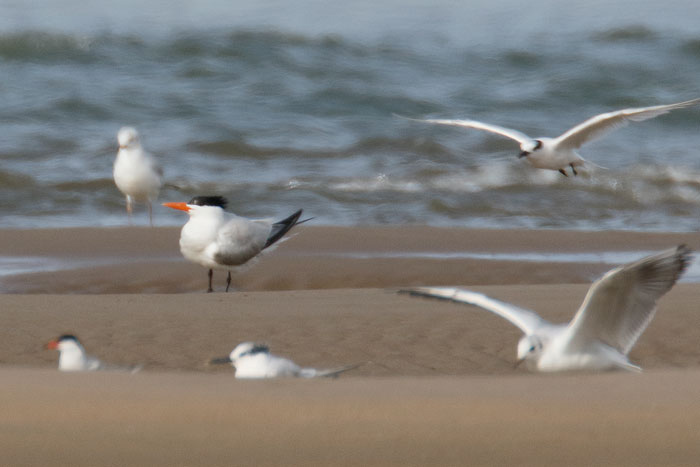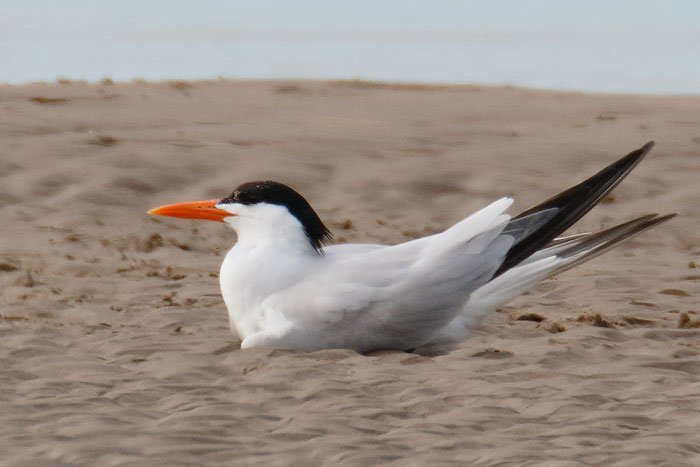 Western Purple Swamphen
The most surprising big rarity of the week was undoubtedly a Western Purple Swamphen found at Alkborough, Lincolnshire on 30th. The initial assumption was of course that this would prove to be the relocating bird from Minsmere, Suffolk last seen on 5th August but the first photographs showed an apparently duller bird (although later images suggested a brighter, more similar bird). Is it just the same bird or, intriguingly, could it be another individual? The question remains unresolved at the moment but irrespective of the answer this represents a welcome opportunity for those who failed to see the Minsmere bird.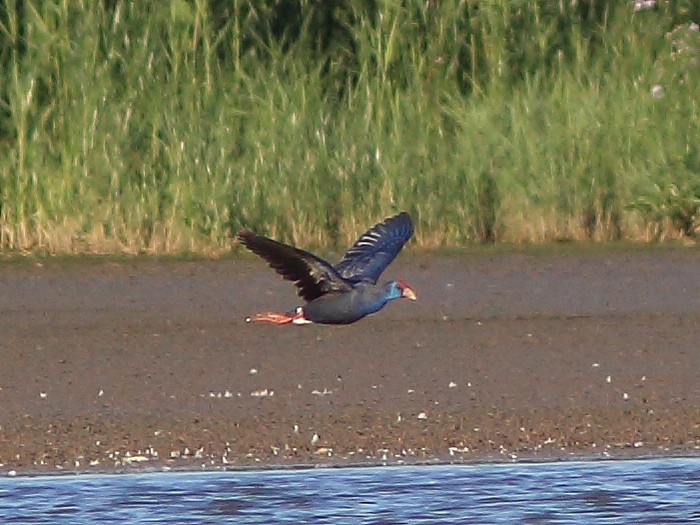 Sykes's Warbler
Heading up the passerines was a Sykes's Warbler trapped on North Ronaldsay, Orkney in the evening of 28th. This remains a very rare bird with still fewer than twenty records in Britain and Ireland but, after previous occurrences in 2002 and 2003, this is the third for North Ronaldsay, making it the best site in the country for this species. Neighbouring Fair Isle has only managed two, but these were the first two British records - in 1977 and, earliest of all, in 1959. This is very much a Northern Isles bird, with twelve of the total of nineteen records now coming from the two counties. It can occur throughout the autumn but August has provided seven records with a remarkable outlier July record too - at Portland, Dorset on 1st July 2000.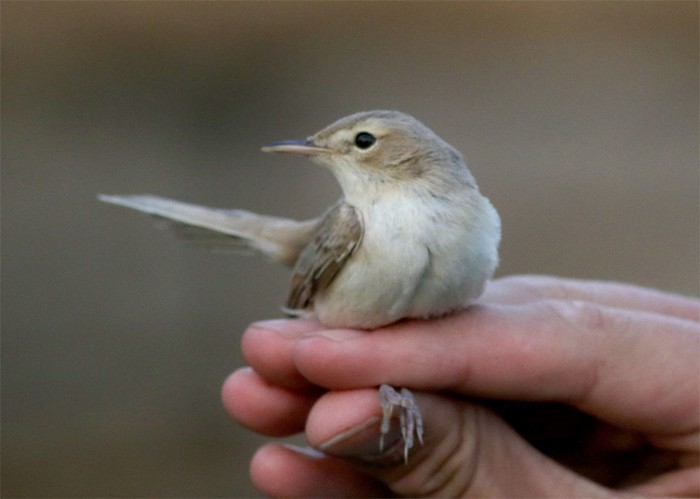 Sykes's Warbler experienced a sudden rise to prominence in 2002 with a multiple arrival of birds in Sussex, Norfolk and Orkney in a nine-day period at the end of August. Since then it has become more regular but is not annual. Although subtly distinctive on a good view (with a touch of Blyth's Reed Warbler about it) some can nevertheless be tricky to identify, witness the debates around the 'Green Farm' Booted Warbler on St. Mary's, Isles of Scilly in October 2006 and written up in 'British Birds' three years later. Indeed Sykes's and Booted Warblers still comprise a species pair which BBRC will accept at 'either/or' level. This latest bird, with lovely in hand photos, will not need to stray into such territory, however.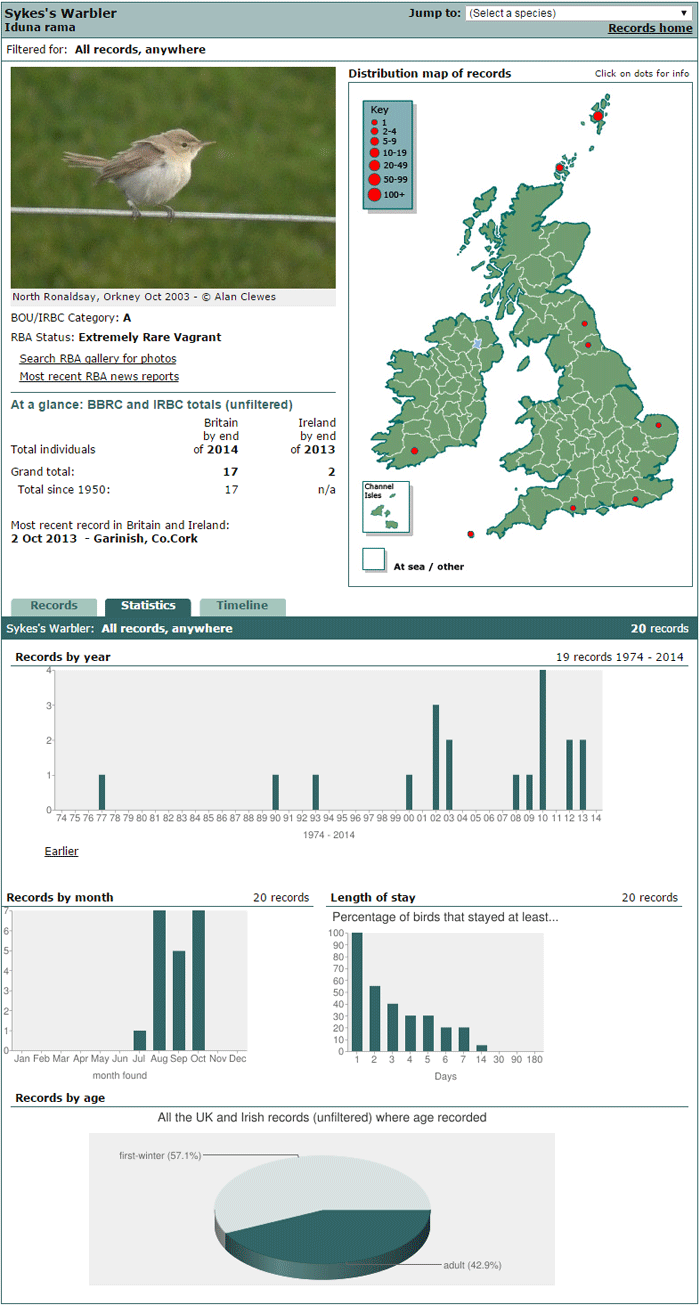 Semipalmated Sandpipers
Notable over 26th and 27th (particularly on the latter date) was a sudden influx of Semipalmated Sandpipers to western Ireland. The first was a juvenile at Ballyferriter, Kerry on 26th (and still present to 30th) with, remarkably, a further four found in quick succession on 27th - at Ballycotton, Cork, Lough Donnell, Clare, and Waterville and Ballylongford, both Kerry. The days when this was considered an impossible identification are now long gone and, thanks once more to the efforts and talents of Jonsson and Grant, we can now readily appreciate the distinctive nature of 'Semi-p's'. Juveniles in particular are a delight, grey-toned and neatly-scaled above with a weak mantle 'V', lovely 'anchor marks' in the rear scapulars, rather solid-looking ear coverts, a good eye ring, tubular bill and, of course, small palmations.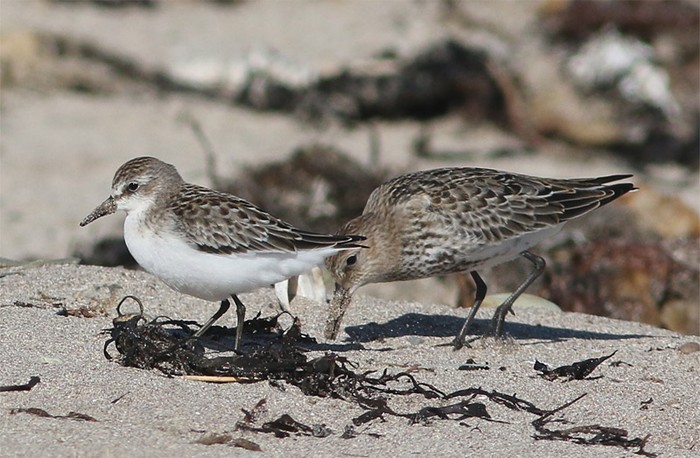 Pallid Harrier
A juvenile Pallid Harrier at Toab, Shetland on 25th was one of the best birds of the week although such an occurrence barely raises an eyebrow these days. Pallid Harrier is now an entirely predictable autumn vagrant, particularly in Shetland where it has become annual or very nearly so, sometimes with multiple occurrences. How times have changed! It doesn't seem long ago that this species was in Category B territory but the astonishing occurrence of five in 1993, including a displaying male in Perthshire, presaged a remarkable reversal of fortunes.
Another summering bird, this time on Orkney in 1995, a late August bird at Elmley, Kent in 2002 and a winterer in Norfolk in 2002 to 2003 were the first to be seen by many but now the species has become almost commonplace with 81 British and Irish records to the end of 2014, with well over twenty and perhaps nearer thirty on Shetland. Nor is this phenomenon confined to Britain, for Pallid Harrier is now off the official rarities list in a number of European countries.
Fea's/Zino's Petrel
Continuing the recent run of Fea's/Zino's Petrels were two more, the first off Porthgwarra, Cornwall on a surprisingly good seawatch on the afternoon of 28th and the second south of Great Skellig, Kerry on 30th. These are at least the sixth and seventh this autumn already.
Least Sandpiper and lingerers
Back on the subject of 'peeps' in Ireland, the Least Sandpiper was still at Loop Head, Clare to 25th. Finally, the trio of mega-rare lingerers - the drake American White-winged Scoter off Murcar, Aberdeenshire, the Hudsonian Whimbrel at Perranuthnoe, Cornwall and the Dalmatian Pelican in Cornwall all remained in situ, the latter initially at Restronguet Creek and then relocating to Helston Loe Pool on 29th.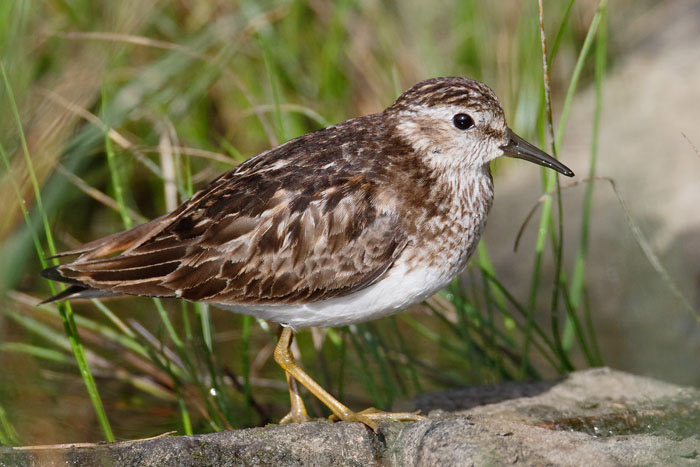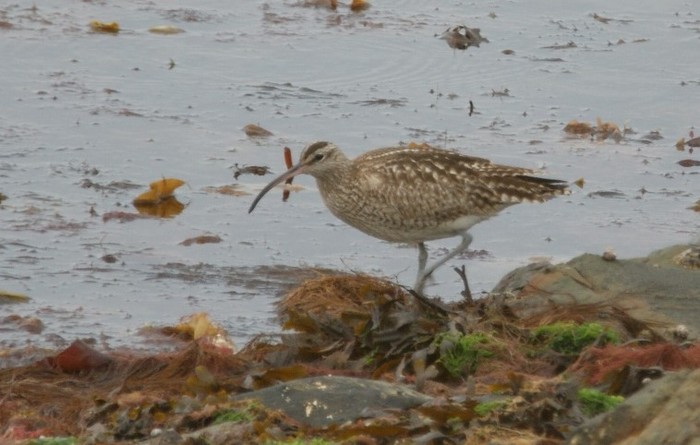 Further afield
This week's 'Euronews' features another Royal Tern in Finistère, France on 24th (the country's third and perhaps relevant to the Wexford report?), last week's Sociable Plover still in The Netherlands to at least 26th, dark morph Eleonora's Falcons in Sweden on 28th and 29th (amazingly, the 22nd and 23rd records for the country), a South Polar Skua and a Fea's/Zino's Petrel off Estaca de Bares, Spain on 28th and a presumed Cabot's Tern on Terceira, Azores on 29th.
Seabird activity in the west was much reduced in the early part of the week. The best seawatch on 26th was off Bridges of Ross, Clare, chalking up at least eight Cory's Shearwaters , two Great Shearwaters , two Long-tailed Skuas , two Sabine's Gulls and half a dozen Grey Phalaropes . Cape Clear, Cork did well too with six Cory's, 38 Greats and a Grey Phalarope, and two Cory's and six Greats were off The Mullet, Mayo the same day.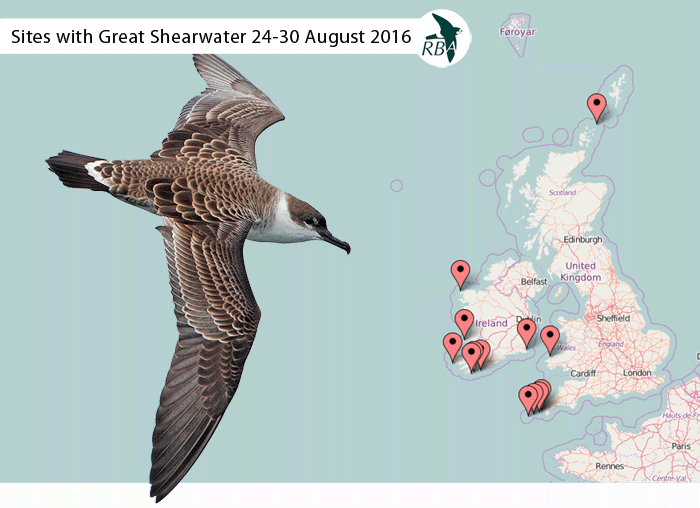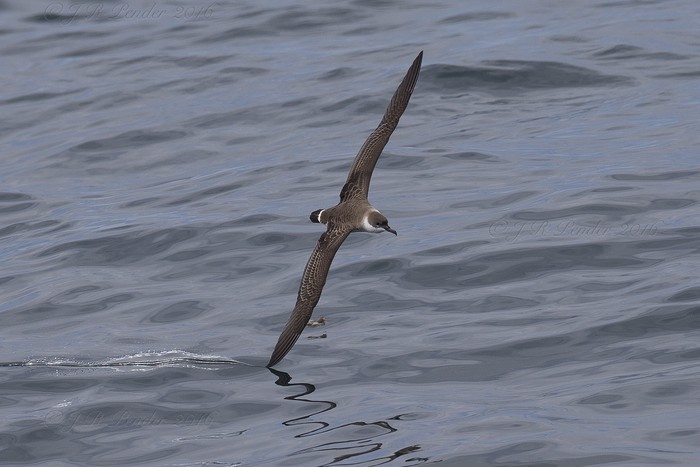 Bar single Cory's in Galway, Waterford and Wexford on 26th also, all the other west coast seabirds until mid-week were off boats - a Sabine's Gull off a Scilly pelagic on 26th, a Wilson's Petrel , 12 Greats Shearwaters and a Sabine's Gull off a Baltimore, Cork pelagic on 27th and a Great Shearwater off the 'Scillonian' and another off a boat off Penzance the same day.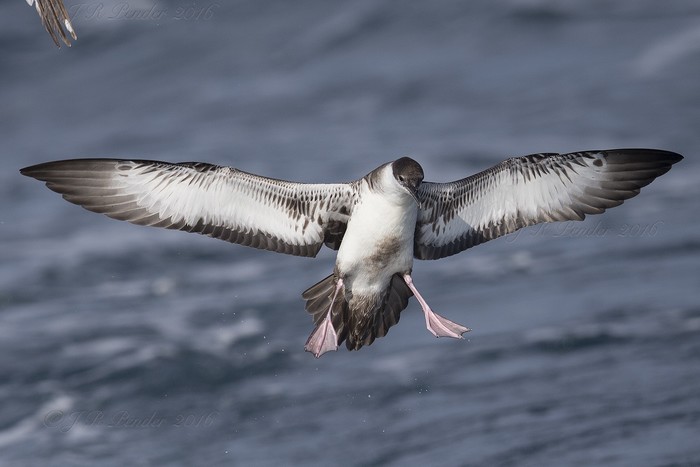 In the North Sea, a Sabine's Gull passed Spurn, Yorkshire on 24th, Balearic Shearwaters were off Long Nab, Yorkshire on 24th and 25th, Newbiggin, Northumberland on 25th and Sheppey, Kent and Flamborough, Yorkshire on 27th and Long-tailed Skuas were off Flamborough on 26th and 27th and Fife Ness, Fife on 27th.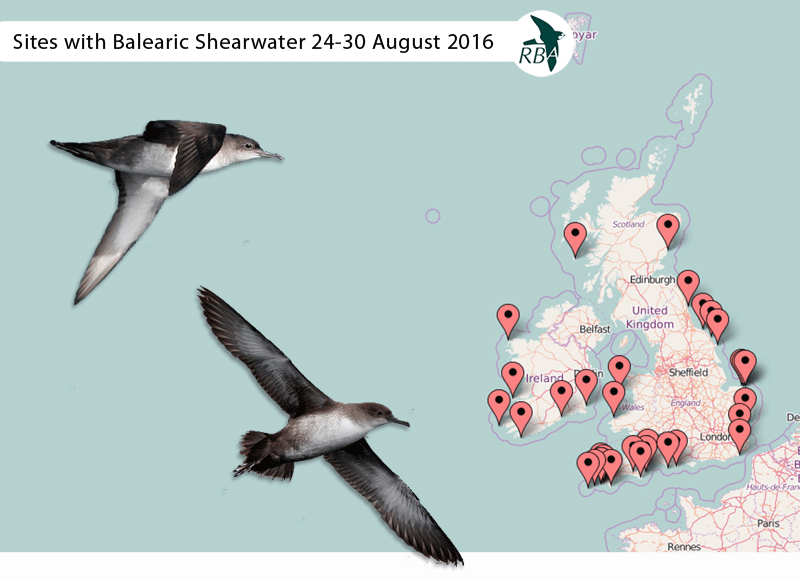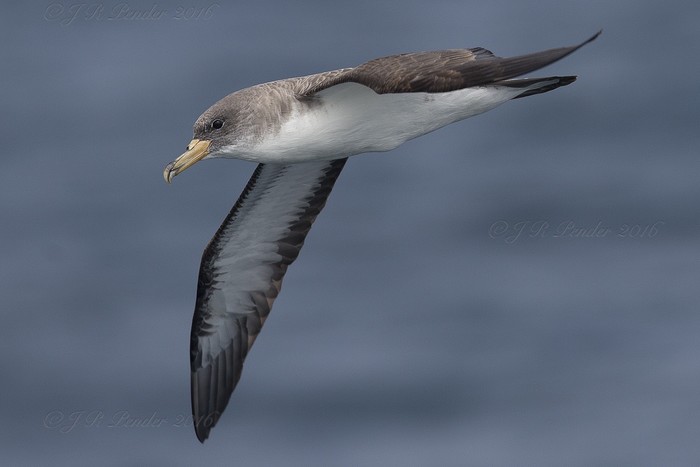 In Scotland, Sabine's Gulls were off Tiree, Argyll on 26th, Skye, Highland on 25th and 26th and in The Minch, Western Isles on 27th. More unusually, a Cory's Shearwater was off North Ronaldsay, Orkney on 24th.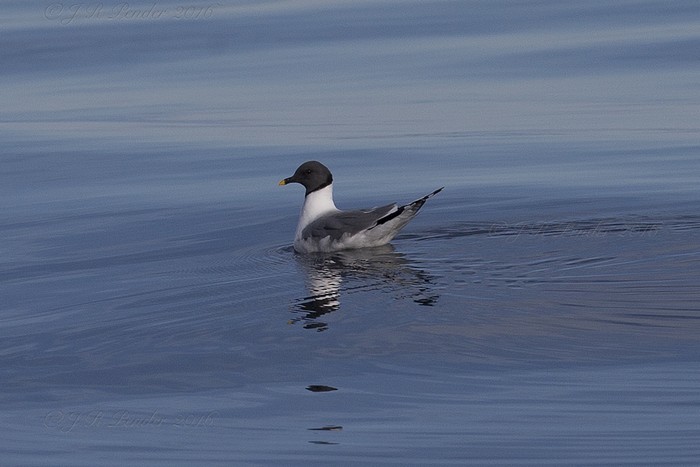 Then, on 28th, things perked up considerably, firstly in the northern half of the North Sea where light north-easterlies were sufficient to bring a few Long-tailed Skuas within sight of land. Singles were recorded at Barns Ness, Lothian, Sheringham, Norfolk, Spurn and Hunmanby Gap (two), both Yorkshire, Hartlepool, Cleveland, Whitburn, Durham (two) and Tynemouth, Northumberland. Meanwhile an unexpected surge of large shearwaters hit the Southwest the same afternoon with, in addition to the Fea's/Zino's Petrel, twenty Cory's and three Great Shearwaters off Porthgwarra, Cornwall and an even more impressive 82 Cory's and 239 Greats from a Scilly pelagic.
The 29th was quiet again but three Cory's passed Pendeen, Cornwall, a single passed Scoughall, Lothian and one was seen from a boat 38 miles north of Cromer, Norfolk. Away from the Channel, Balearic Shearwaters were off Tiree, Argyll, Cley and Sheringham, both Norfolk, and Flamborough, Yorkshire and, in Scotland, a Sabine's Gull passed Chanonry Point, Highland.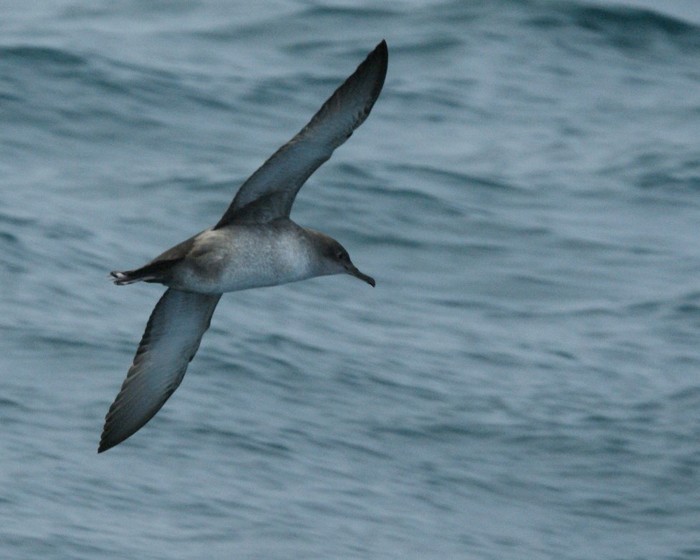 The 30th was also quiet in the North Sea, with just a Balearic Shearwater off Staithes and two off Flamborough, both Yorkshire, but a Great Shearwater off North Ronaldsay, Orkney was a good record. Also in Scotland, a Sabine's Gull was off Skye, Highland. In Ireland six Cory's and four Great Shearwaters were off Great Skellig, Kerry, ten Cory's and four Greats off Cape Clear, Cork but a much more impressive 282 Cory's and 127 Greats off Galley Head, also Cork . Three Cory's were also off the 'Scillonian'.
The rare ducks tally for the week was pretty meagre - just the resident (albeit intermittent) drake Black Duck again at Strontian, Highland on 27th to 30th, the lingering Surf Scoter still at Murcar, Aberdeenshire to at least 24th, the drake Ring-necked Duck at Loch of Bosquoy, Orkney on 27th and the drake King Eider still at Murvagh, Donegal to at least 29th.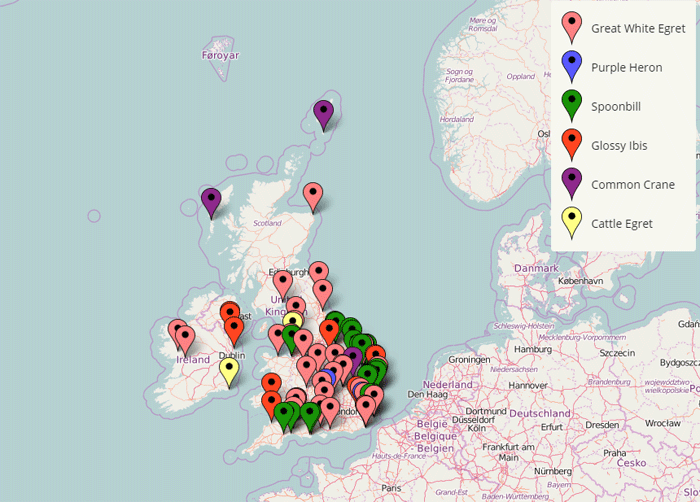 The single-site Great White Egret counts reached nine at Ham Wall, Somerset and four at Dungeness, Kent but the furthest north and west this week were at Rahasane Turlough and Lough Corrib, Galway, Caerlaverock, Dumfries and Galloway, Druridge, Northumberland and Loch of Strathbeg, Aberdeenshire. Cattle Egrets remained at Marshside, Merseyside to at least 29th and Tacumshin, Wexford to at least 26th. The Purple Heron also lingered at Otmoor, Oxfordshire to at least 30th and another was on the Isle of Sheppey, Kent the same day.
Glossy Ibises continued to frequent a list of largely familiar locations - Strumpshaw and Buckenham Marshes, Norfolk, Rogerstown Estuary, Dublin, Llanelli, Camarthenshire, Fremington Quay, Devon, Ham Wall, Somerset (two), Vange Marsh, Essex, Dundalk and Lurgangreen, Louth and Austerfield, Yorkshire.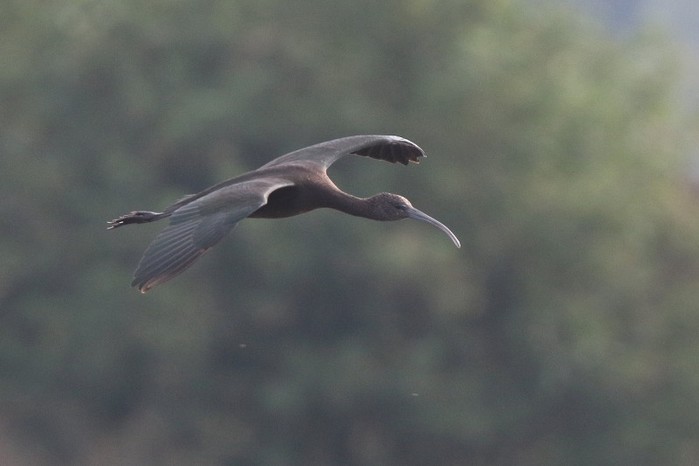 Spoonbill totals included 35 at Titchwell, Norfolk 24 at Havergate and 21 at Hazlewood Marshes, both Suffolk, thirteen at Alkborough Flats, Lincolnshire and twelve at Burton Mere, Cheshire and Wirral.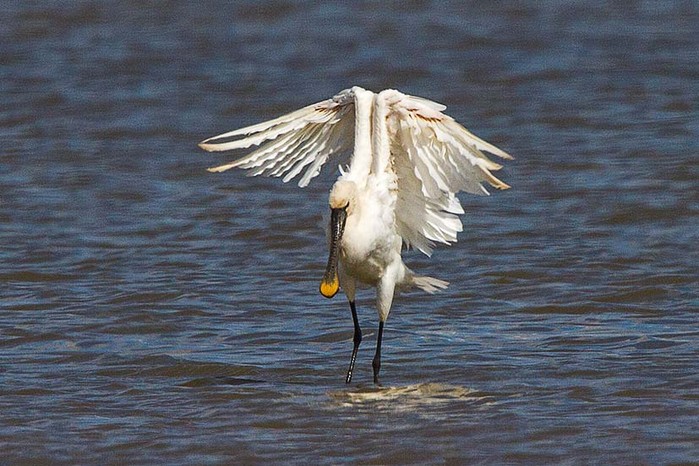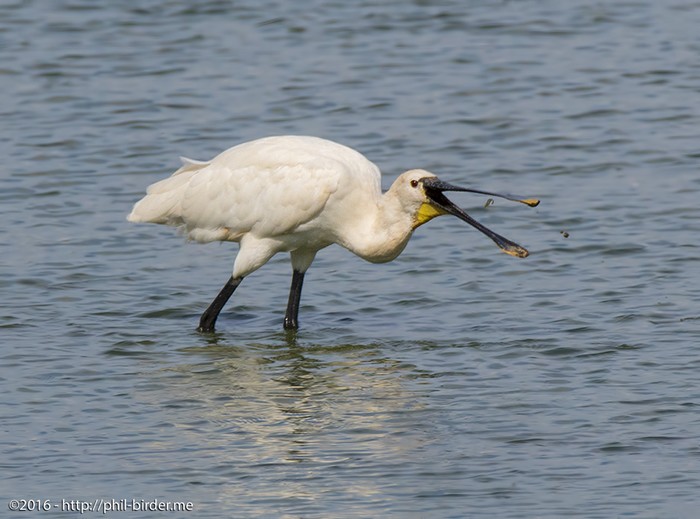 Finally, the resident Common Cranes were still at Hillwell, Shetland to at least 27th and on Benbecula, Western Isles to at least 30th.
At least fifteen Honey-buzzards were logged during the week, almost all in southern England but one was over Ogston Reservoir, Derbyshire on 26th. Montagu's Harriers were at Sheringham, Norfolk on 24th, Blacktoft, Yorkshire on 24th and 25th and Seaford, Sussex on 26th.
The Spotted Crake was still at North Cave, Yorkshire to 30th and Corncrakes were at Boarhills, Fife on 28th and on St. Martin's, Isles of Scilly on 29th.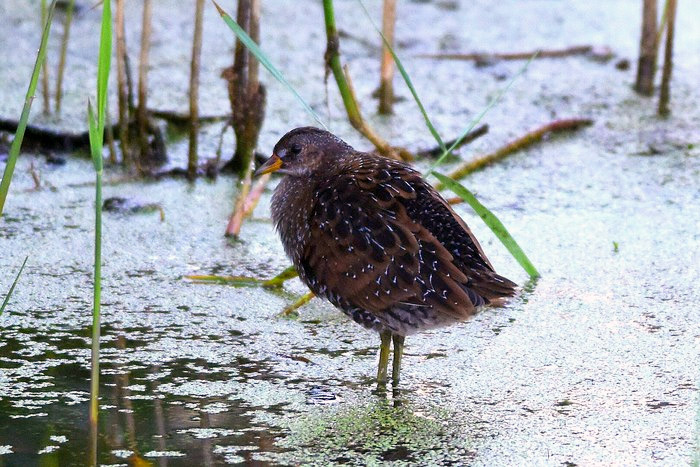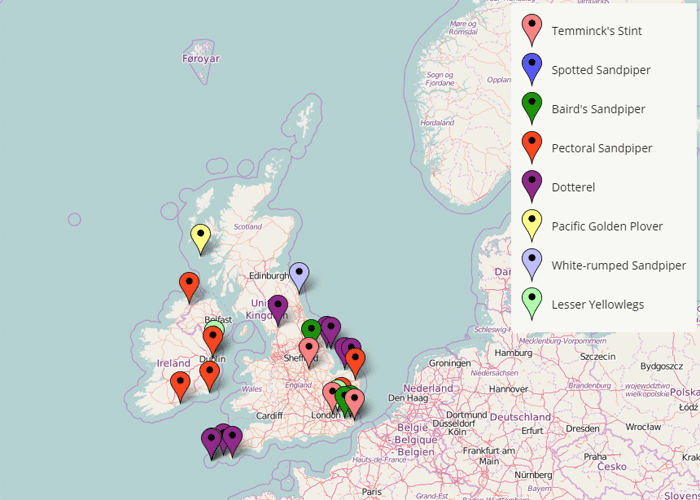 Amongst the Nearctic species, Baird's Sandpipers at Reculver, Kent on 26th to 28th and Hatfield Moors, Yorkshire on 30th and a Spotted Sandpiper on St. Mary's, Isles of Scilly on 27th were the best but a Lesser Yellowlegs was at Vange Marsh, Essex on 24th to 29th with one still on the Rogerstown Estuary, Dublin to at least 24th, and the White-rumped Sandpiper was still at Amble, Northumberland to 29th. Interestingly, most of the week's Pectoral Sandpipers were in the west - two at Tacumshin, Wexford and singles at Ballycotton, Cork, Blanket Nook, Donegal and Sandymount Strand, Dublin - clearly indicating a direct transatlantic origin. The only birds to break the pattern were at Fambridge, Essex on 29th to 30th and at Strumpshaw Fen, Norfolk on 30th. Finally, a Buff-breasted Sandpiper added to the year's stupendous wader list at Tacumshin, Wexford on 27th with another at Ballyconneely, Galway on 30th.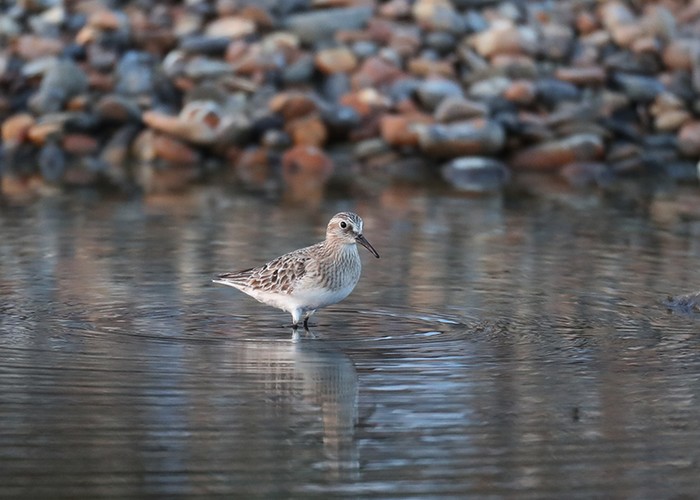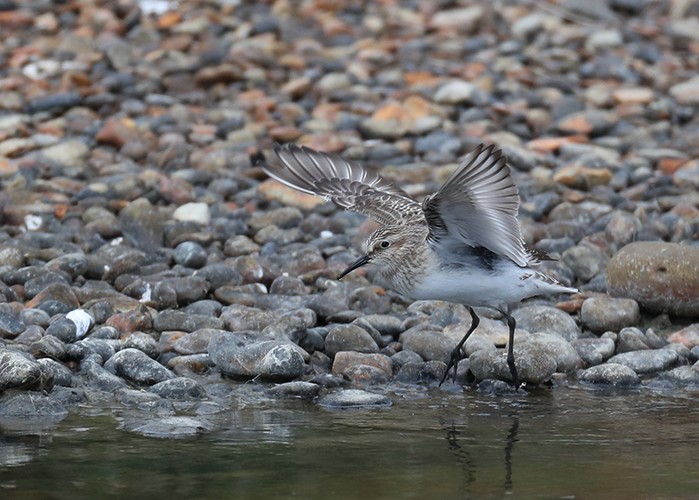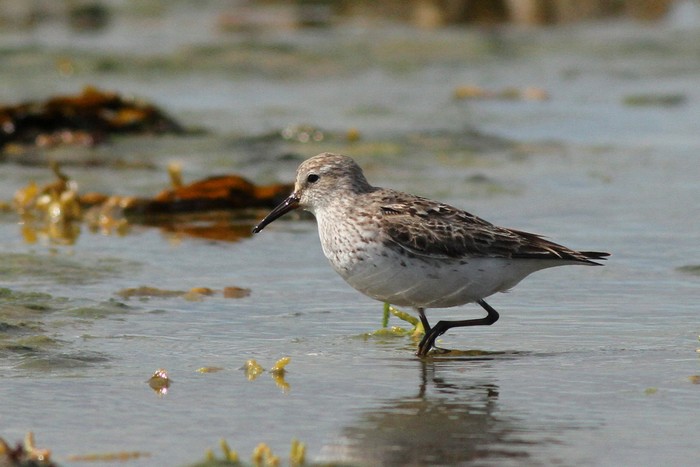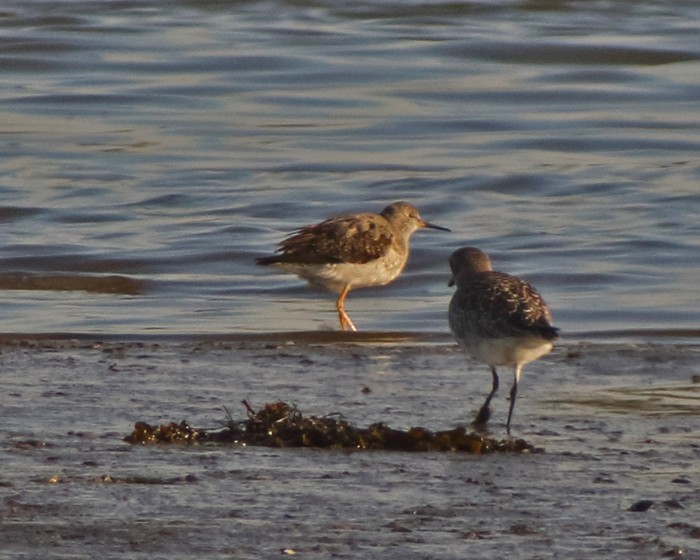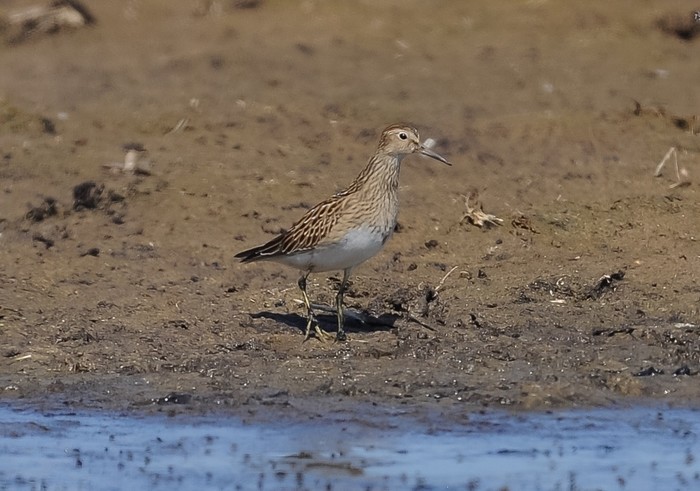 Turning to Palearctic waders, the best find by far was a splendid adult Pacific Golden Plover on Tiree, Argyll on 29th and 30th. Leading the scarce waders, Temminck's Stints were at Rainham Marshes, London to 24th, Holme Pierrepont, Nottinghamshire on 24th, Sandwich Bay, Kent on 24th to 29th and St. Mary's, Isles of Scilly on 30th. Finally, a Dotterel was on St. Agnes, Isles of Scilly on 25th and 26th, three flew over The Lizard, Cornwall on 27th and singles flew over Sandy Bottoms, Cumbria, Warham Greens, Norfolk and Spurn, Yorkshire on 28th, Sunk Island, Yorkshire on 29th and Sheringham, Norfolk on 30th.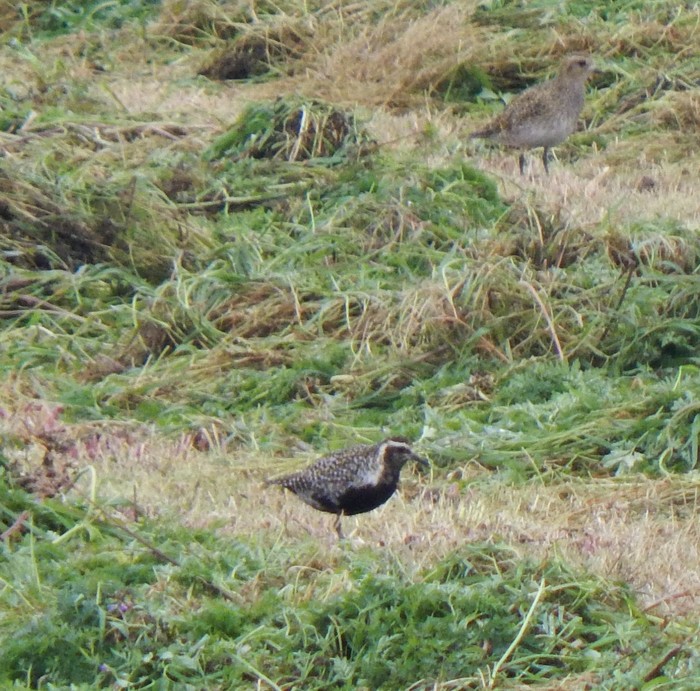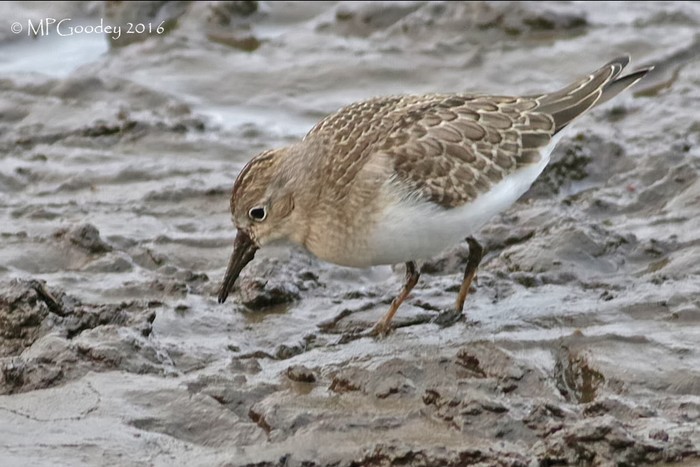 The returning adult 'Azorean Gull' at Stanwick Gravel Pits, Northamptonshire from 23rd to 25th was the rarest gull of the week but the adult Bonaparte's Gull was still at Faversham, Kent to 29th. Up north, the summering Glaucous Gull was still at Ullapool, Highland to at least 28th with Iceland Gulls at Loch Ryan, Dumfries and Galloway on 26th and Downpatrick Head, Mayo on 27th.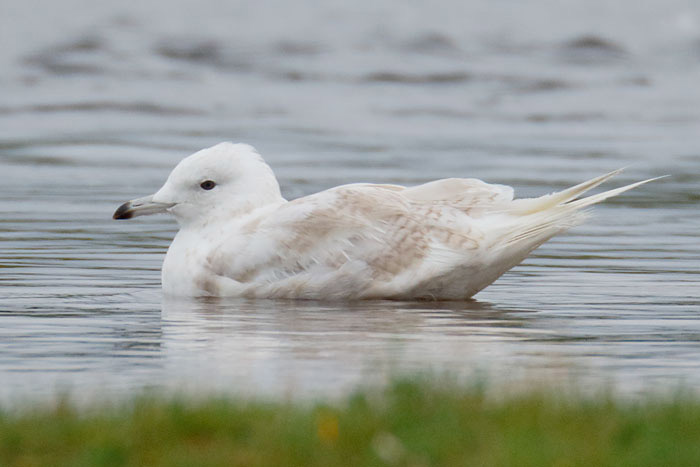 Juvenile White-winged Black Terns were at Farmoor Reservoir, Oxfordshire on 27th, Llangorse Lake, Powys on 28th and Saltholme, Cleveland on 29th to 30th though it is unclear whether there is any duplication involved. In Ireland the long-staying Forster's Tern was at Dundalk, Louth on 24th and 25th. Away from Ireland and the Northeast, Roseate Terns were at Tilbury, Essex on 24th and Gosport, Hampshire on 26th with one at Dawlish, Devon, one in Mount's Bay, Cornwall and two at New Passage, Gloucestershire on 28th. To the north, one was at Seaton of Usan, Angus on 29th.
Near-passerines and Passerines
Hoopoes at Portland, Dorset on 24th and Portsmouth, Hampshire on 25th to 26th were the only notable near-passerines. As for passerines, bar a belated report of a Lanceolated Warbler at Titchwell, Norfolk on 25th, the best birds were all on Shetland - the autumn's first Arctic Warblers at Scatness on 27th and 28th, at Mid Dale on 28th and Geosetter on 29th, Booted Warblers at Sumburgh and Fair Isle on 28th (the latter to 30th) and Blyth's Reed Warbler and Greenish Warbler also on Fair Isle on 28th. Not a bad start to the Northern Isles rarity season and a full set of western Russian warblers for Fair Isle.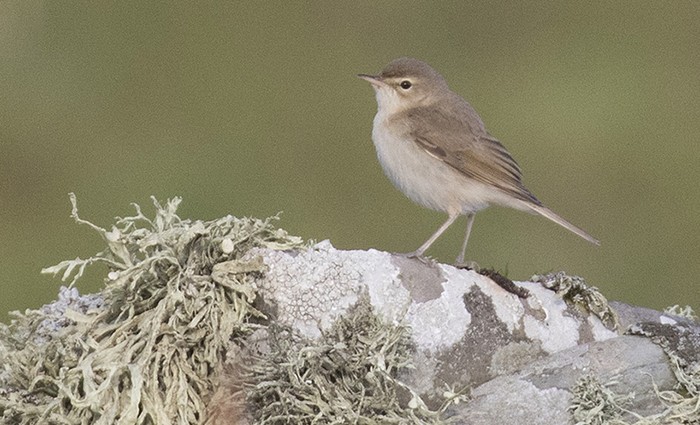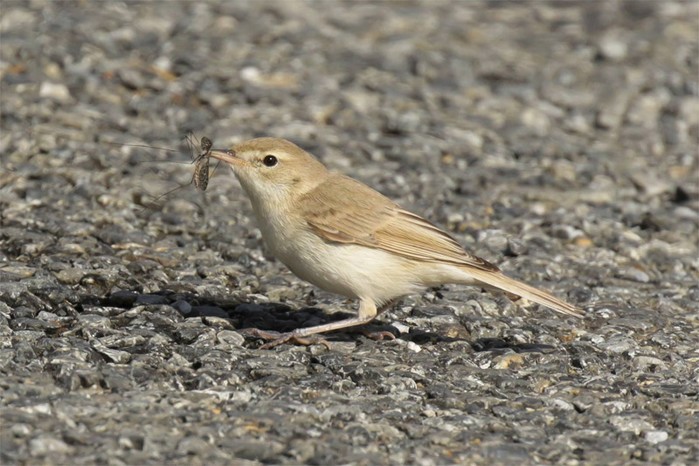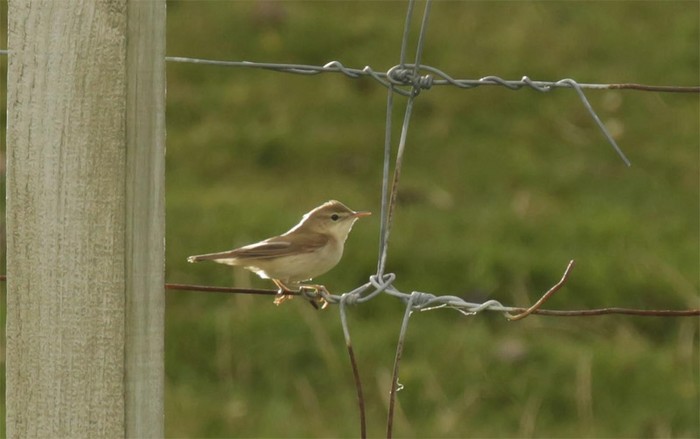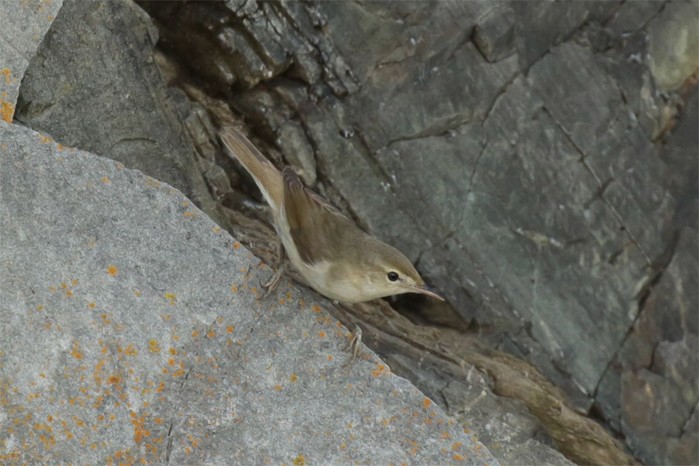 Away from Shetland, the best were a Citrine Wagtail at Polgigga, Cornwall on 25th to 26th and Greenish Warblers on the Isle of May, Fife on 25th, at Lulworth Cove, Dorset on 27th, at Marsden Hall, Durham on 29th and on Whalsay, Shetland on 30th. Increasingly rare these days, a Tawny Pipit was at Sheepcote Valley, Sussex on 27th. Ortolan Buntings were at Seaford, Sussex and Bardsey, Gwynedd on 24th, at Hengistbury Head and Portland, both Dorset, and St. Agnes, Isles of Scilly on 25th (the Portland bird remaining to 29th) and Blakeney Point, Norfolk and The Lizard, Cornwall on 28th (the latter still there on 29th). In a somewhat different vein, seven were sound-recorded at night over Poole, Dorset during the week and another seven over Portland. Clearly this type of technology-based 'birding' has the potential to rewrite the status of at least some species……..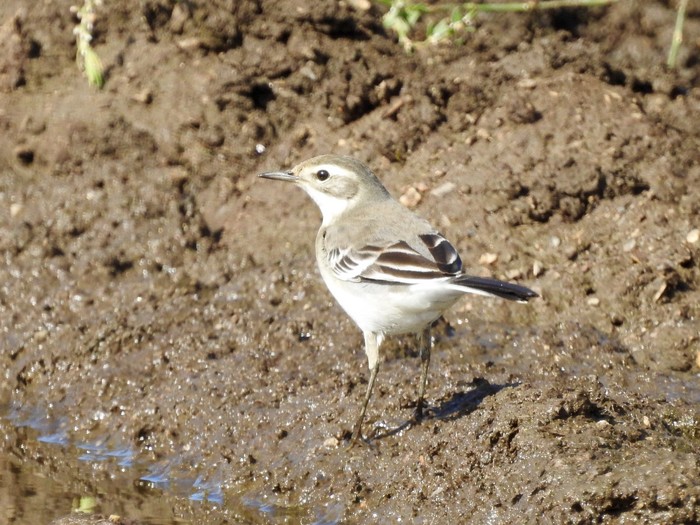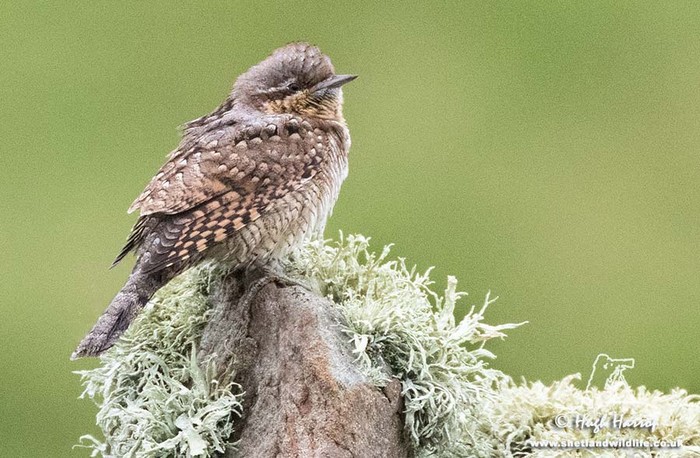 In numerical terms, Wrynecks dominated the headlines with around thirty-five noted, mainly in south coast locations but several reached Shetland and others got as far west as Ogmore-by-Sea, Glamorgan, Ramsey, Pembrokeshire, Ainsdale, Merseyside and Auchie Glen, Dumfries and Galloway. Inland birds were found at Hatfield, Hertfordshire, Stanford Reservoir, Northamptonshire, Salisbury Plain, Wiltshire and Selby, Yorkshire.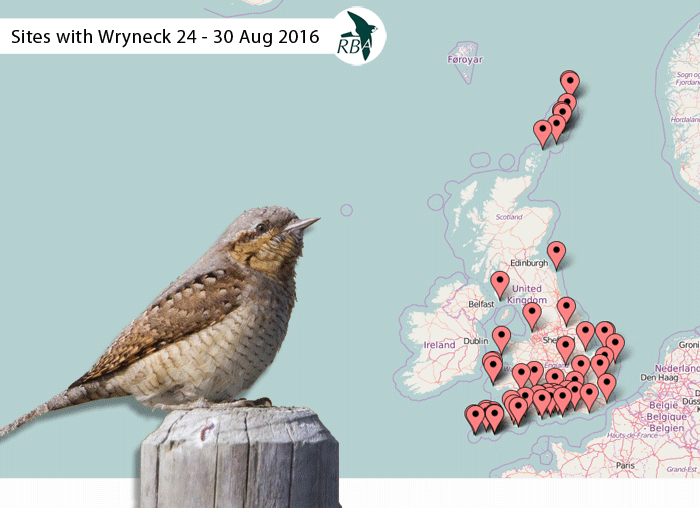 Hippolais warblers were also relatively prominent, particularly in the slack conditions early in the week, nowhere more so than on Bardsey, Gwynedd where no fewer than three Melodious Warblers and two Icterine Warblers were found on 24th – a remarkable tally indeed! Around another twenty Icterines were recorded elsewhere, all at traditional locations from Bryher, Isles of Scilly, The Lizard, Cornwall and Sandwich Bay, Kent in the south to Shetland in the north. There were also three more Melodious Warblers - on Bryher and St. Agnes, both Isles of Scilly, and at Sandwich Bay, Kent.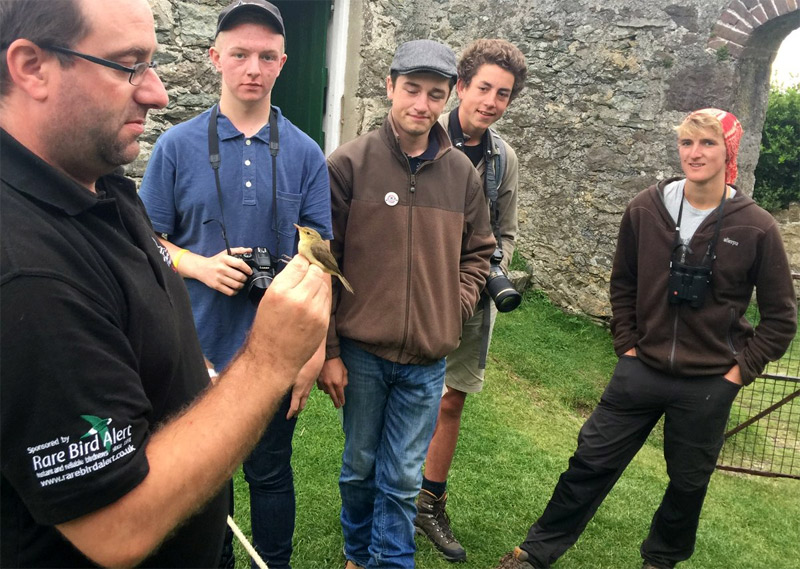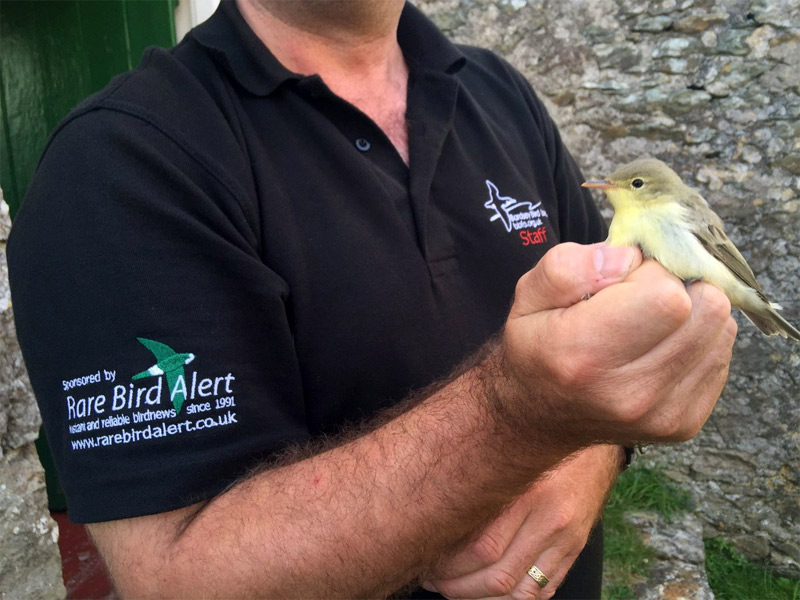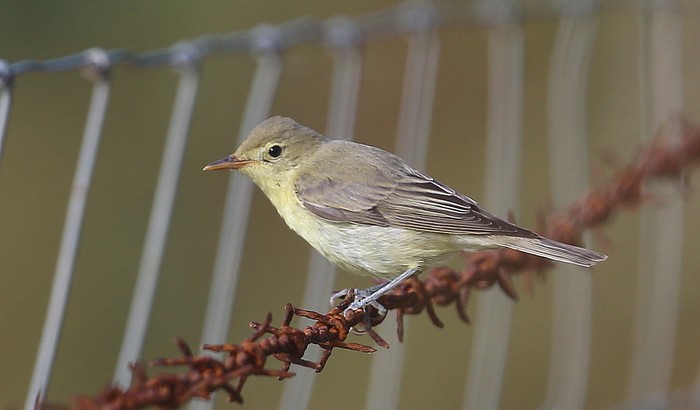 Barred Warblers totalled at least eleven - at Fair Isle, Shetland (at least two), Deeping St. Nicholas, Lincolnshire, Kilnsea, Yorkshire, Porthgwarra and The Lizard, both Cornwall, Salthouse, Norfolk, North Ronaldsay, Orkney (at least three) and Hayling Island, Hampshire.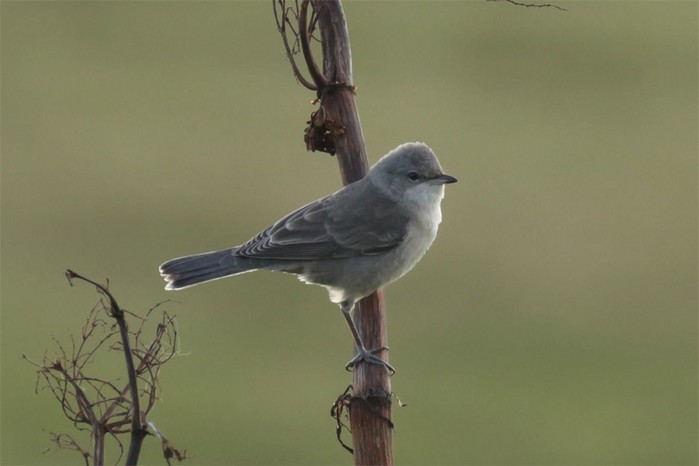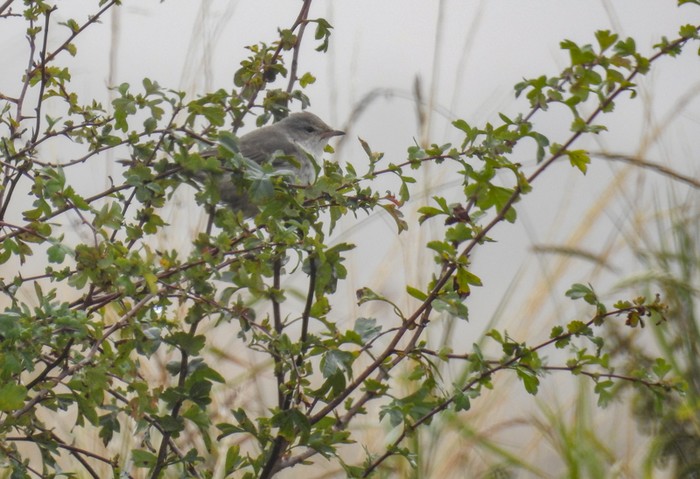 Around nine Red-backed Shrikes were logged, almost all on the east coast between Kent and Shetland, but one was at Christchurch Harbour, Dorset and another on Skokholm, Pembrokeshire.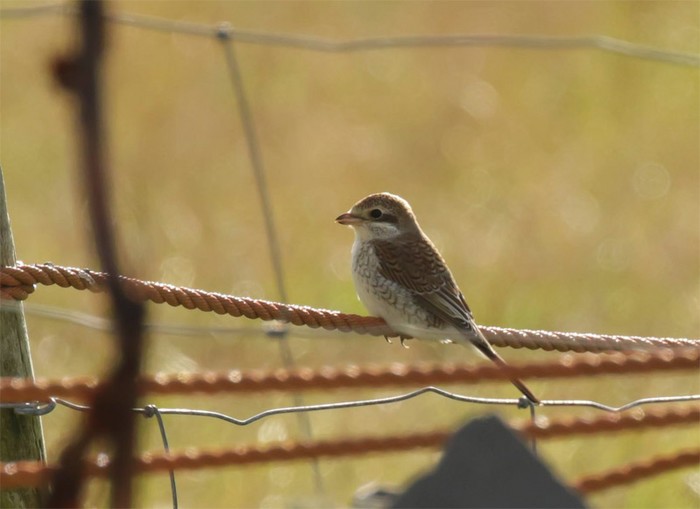 Finally, the autumn's first Red-breasted Flycatcher was on a boat off north Norfolk on 28th whilst Marsh Warblers reached Unst and Fair Isle, both Shetland, and North Ronaldsay, Orkney and Common Rosefinches were on Unst, Noss, Mainland and Fair Isle (at least two), all Shetland, and Papa Westray and North Ronaldsay, both Orkney. Down south, Serins were at Landguard, Suffolk and Salthouse and Winterton, both Norfolk.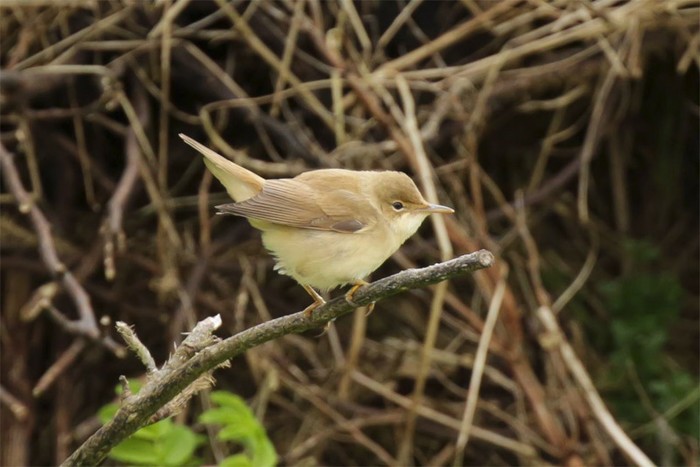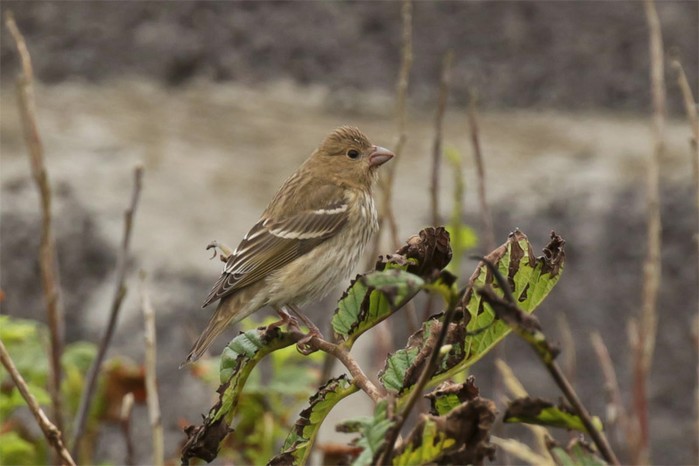 Next week, or at least the first half of it, looks to be dominated by a typical pattern of Atlantic lows and mild southwesterlies. Such conditions suggest that waders and seabirds are likely to remain on the agenda but is it too early for the autumn's first American passerine? For continental passerine-seekers, a wait until after the weekend looks necessary.
Nevertheless, the birds (and the weather) are clearly gearing up for September. The seabird mix is tipping towards Sabine's Gulls and Long-tailed Skuas, the vagrant waders are now largely juveniles, the first Red-breasted Flycatcher of the autumn has been logged and the Northern Isles are beginning to dominate the headlines. September is clearly upon us and while this can be one of the most exciting months of the year it can also be one of the most frustrating. Everything depends on the weather……..
Andy Stoddart
31 August 2016
Many thanks to all contributors for the photos and videos this week.
Steve Gantlett / Cley Birds, Pete Hines, David Carr, Steve Clifton, George Gay, North Ronaldsay Bird Observatory, Lee Gregory / Fair Isle Bird Observatory, Paul Kelly / Irish Bird Images, Michael O'Clery, David Williamson, Joe Pender / Sapphire Pelagics, Greg Baker, Dave Burns, Ron Marshall, hil Birder, Andy Hood, Graham Jepson, Shaun Ferguson, Rob Stonehouse, Hugh Harrop / Shetland Wildlife, John Pringle, John Bowler, Martin Goodey, Jason Coppock, SevernSideBirds, Tony Barter, Birds of Poole Harbour, Mike Morse, Bardsey Bird Observatory, Tim Hemmings, Dave Tucker,
Please note: we put a lot of time and effort into sourcing and and producing the images, videos and graphics for each roundup. Some of you (probably Apple users) may notice some photos etc. that appear to have incorrect captions. Please try refreshing the page as they are correcty captioned. If after a refresh they are still showing the incorrect captions then please email us
Contributors websites