Mark Golley's weekly birding round-up: 18 - 24 May 2016
The week at a glance
Britain's first Lammergeier reported again from west Devon and then its pinned down back on Dartmoor before quickly moving to Cornwall - elusive isn't the half of it…
The first-ever spring record of Black-billed Cuckoo is the week's most head-spinning event
…the Cornish Dalmatian Pelican lingers in the west end of the county before stretching the wings a tad…
Hampshire scores a Sunday Stilt Sandpiper - the county's second and a rare May occurrence anywhere
Fair Isle lands a female Collared Flycatcher on a Manic Monday
Portland holds on to their showy first-summer Great Spotted Cuckoo
Scilly's singing male Iberian Chiffchaff still in residence on Tresco - ditto the songster in west London
After all the near-insanity of the past two weeks, that truly extraordinary raptor (whatever its ancestral heritage), the exquisite lemon-faced little warbler, a second exceptional and revelatory piece of supreme bird identification from Ireland and the ultimate incongruity of the Cornish waterbird - well, this past week has seen May take her foot of the peddle to one degree or another.
…and that was of no real surprise when the weather charts at the start of the week were viewed in depth.
All that excitement yielded by the extensive ribbon of high pressure, and the assorted winds from the east, southeast or northeast so yearned for at this time of year conceded ground to various low pressure swirls that span across the Atlantic depositing moist, slightly muggy and certainly wet conditions through the early part of the week - rain bands passing across the country like a vast blue blanket on the maps.
After the rain belt passed us by, conditions became all the more fair.
Winds remained (loosely) from the west but began to move themselves towards a fresher northerly aspect as the weekend rolled in to town (but so did more showers and heftier pulses of rain, in the southwest and across parts of Ireland at least) but across much of the country, away from the far sou'west, the closing days of the week saw a fair amount of dry weather, warm with gentle breezes laid on for many.
Where there any new birds though?
Well, yes, there were one or two, one of which (in its own, unblocker-locker way) was more than a match for the continuing search for the contentious big boy down Devon (and as it turns out) Cornwall way…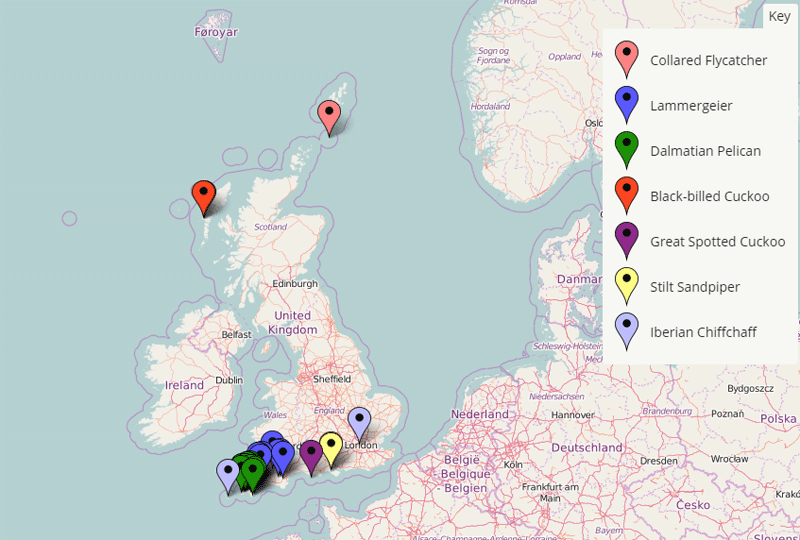 Lammergeier
After the remarkable events of the back end of last week that saw the videoed Welsh Lammergeier rock up some 100 miles due south, on the bottom edge of Dartmoor and promptly go to ground after just a handful of bona fide sightings, what would happen next was anyone's guess…
Some of those in and around the moors, who searched hard through the tail end of last week will tell you that, with bodies on the ground (as it were) it just felt as though the "there it is" moment was just a holler away but all too soon, the Lammergeier trail was cooling quicker than a naked, sweaty man doing snow angels.
After reports from 17th (covered here last week) came nothing other than news within wholly negative parameters. From afar, in Norfolk, with my Devonian born and bred hat on, I started idly musing on what the bird may do next (depending on which sighting you go with as the last of the "real deal" ones).
Two options sprang to mind - one would be that the bird would head across the moors and maybe loiter around the outcrops and Tors around the back end of one of my old haunts, Fernworthy Reservoir; the other was that someone would see the bird drift through my old, old local patch, over the wooded tracks of the West Okement Valley, on the edge of my home town Okehampton or through the steep valleys heading up to Cranmere Pool - my mind's eye painting a vivid picture of the über-BoP drifting over Stenga Tor or Amicombe Hill.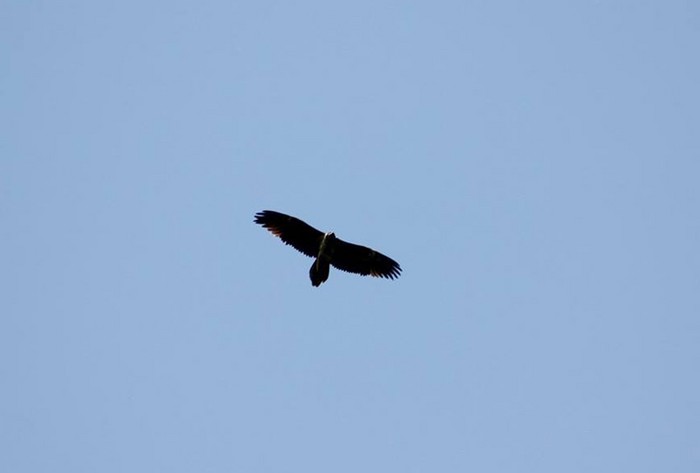 Neither came to pass of course (as far as anyone knows) but the latter may not have been too far off the mark as midday passed with news of a further report, a 20 minute report at that, of the Lammergeier touring over the plantation at Cookworthy Moor, some 10 miles WNW of my old home town.
As many reached for a map or the SatNav and tried to work out precisely where that remote part of the county actually was, I was swept back 30 years to the Sixth Form, when my British list remained to the south of 400, my adoration of the hoary old Canuck was blossoming faster than I could keep up with and, primarily, to my dear friend, my first love, Stella who just happened to live right there, right at Cookworthy Moor.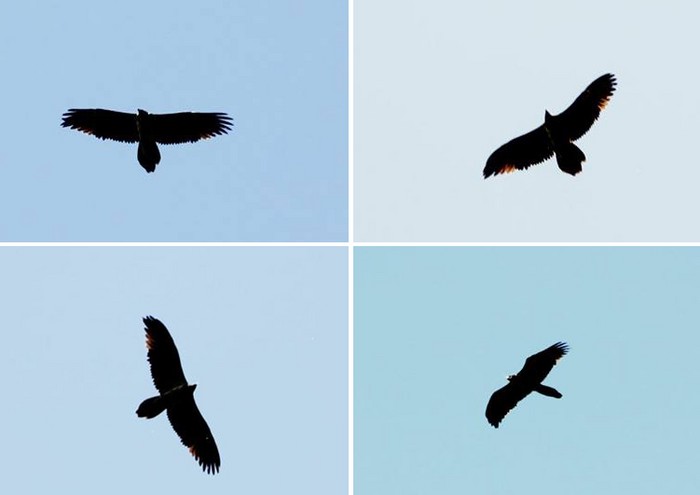 The boggy moorland, the Culm Measures, the plantation itself and Stel's mum and dad's place in the woods - it was like heading back within the vortex of Stewie Griffin's time machine for a few moments as I gazed down at the pager…
…as it turned out, maybe Junior Griffin's methods would help all those questing across the moors of Devon and now Cornwall as the search continues. How such a sizeable beast can lose itself seems hard to fathom until you understand the terrain - expansive in the extreme and really tough to cover, especially with diminishing numbers able to search beyond more than a day or so.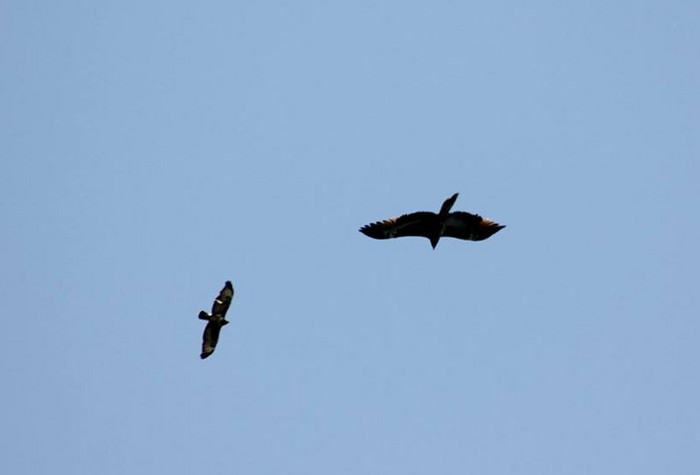 As of Sunday afternoon, the waiting game continued and where it went from Cookworthy Moor (it reportedly drifted west) could have put the Lammergeier within site of the north Cornwall coast; had it gone back north, hugging the rugged and glorious border between land and sea before striking out, back across the Bristol Channel to whence it came or did it head back towards Dartmoor or even down to Bodmin Moor (where at least two people were thinking the same as me…)!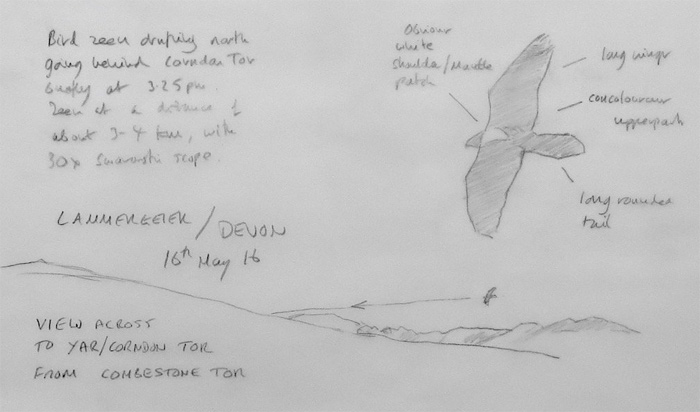 Well…it may never have gone much further than the original area it was reported from last week as, well after dark on 22nd, came at least one new bit of news, this one not far from Postbridge (again), this time near the Bellever Forest just before tea-time. This time it was seen for around a minute, being mobbed by corvids and Buzzards - some began asking whether it had actually ever left the area.
Monday morning dawned with not much to report, bar a tad of negative news from the Bellever area - then, more news - another report from Dartmoor, this time around Venford Reservoir.
The metaphorical net was closing in - this one was about to fall…the sightings and reports from the moors were all within a small-ish radius and with bodies on the ground, someone "known" was going to score…
…half an hour later it was due west, at Princetown and that's where it gave itself up for the first time - showing off and on for an hour and a half (often at significant height) close to the small moorland village famed for the imposing, dour-looking Napoleonic-built HMP Dartmoor before departing further and further up in to the sky, collecting a tasty thermal and heading north.
No sooner had the trail become so white hot, almost instantly it turned stone cold - but for Norfolk birders Steve and Sue Gantlett an eight day, camper van based search was finally at an end - the most dogged quest of twitching history, taking them across the many parts of the high ground of Devon and Cornwall, finally coming to a stunning conclusion…
Young Lazza was, for S&S finally U.T.B.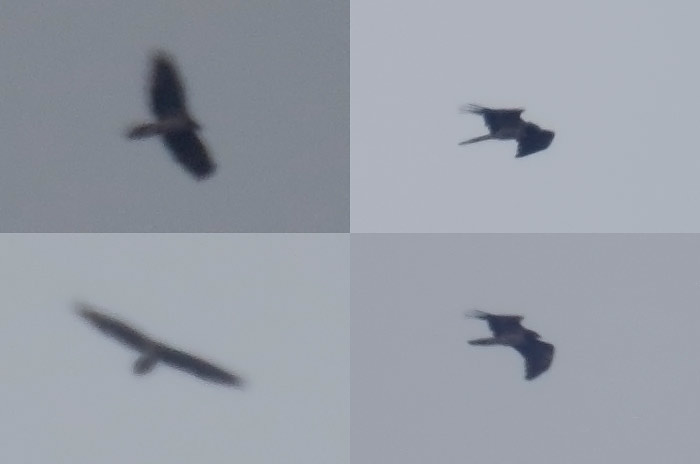 …and Steve and Sue certainly had had the right idea because the sunshine thermal of 23rd saw the Lammergeier depart Devon airspace and cross counties within just a couple of hours or so, appearing three miles south of Bodmin, at Breney Common CWT (near Lanivet where panda bamboo comes from…), not far from where the Gantlett's had spent time searching - a distance of around 40 miles to the west as the Vulture flies - but it could have been a million miles away for those still searching on Dartmoor…
…and the photos that went with that Breney Common sighting ramped up the immense (in every sense) value surrounding this bird and for those struggling to catch up with it, a hefty hammer blow. Ooooof indeed…and more was to follow as yet more late news emerged on the evening of 23rd, the bird had been seen heading north late in the day near Rosenannon, due south of Wadebridge.
Yet another new search area then and some obtained distant views from nearby Winnard's Perch ahead of 9am before the bird drifted southeast - still in no hurry to give itself up.
Then, for the umpteenth time, it all went quieter than a church mouse…not a peep heard as the few searching the vastness of the southwest moorland drew blanks…and the quiet outlook was matched by the reaction to the appearance (in some images) of some seemingly bleached looking flight feathers…
…this remarkable "1st" is one that's gonna run and run…
Black-billed Cuckoo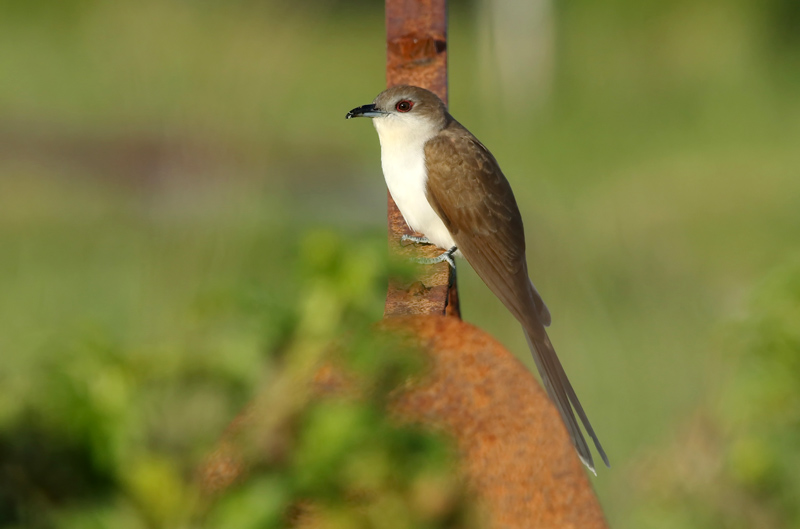 Ok.
No May round-up should ever contain news of a vagrant American cuckoo - the whole idea seems utterly fanciful and almost preposterous but that's where we find ourselves in May 2016….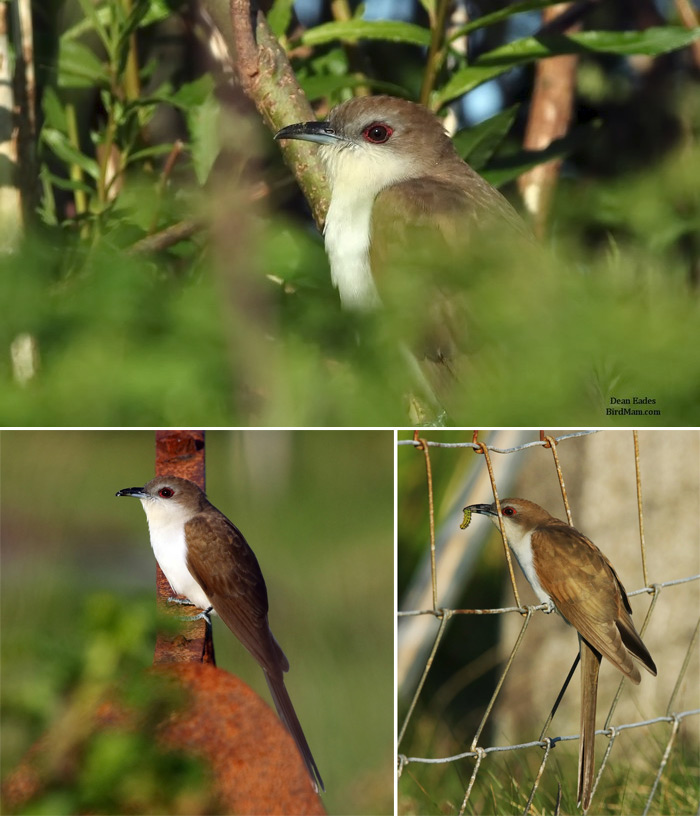 …we know that visitors (excruciatingly rare visitors at that) from the Nearctic are always on the cards should the conditions prevail, and they are oft' predicted here (as they are again at the end of the line, some 6500 words on from here) - but to be looking out of the window, seeing a churchyard awash with spring flowers, trees festooned with the freshest, most vibrant verdant hues whilst listening to the sweet melody of Blackcaps outside the door and then to be writing the words "Black-billed Cuckoo discovered on North Uist" feels curiously wrong yet dizzyingly exciting, all in one go.
But that's the bare bones of the it - the later hours of the afternoon of 22nd brought news which was, in a way, all the more startling than that of the Devon's big bopper and the Cornish Pelican.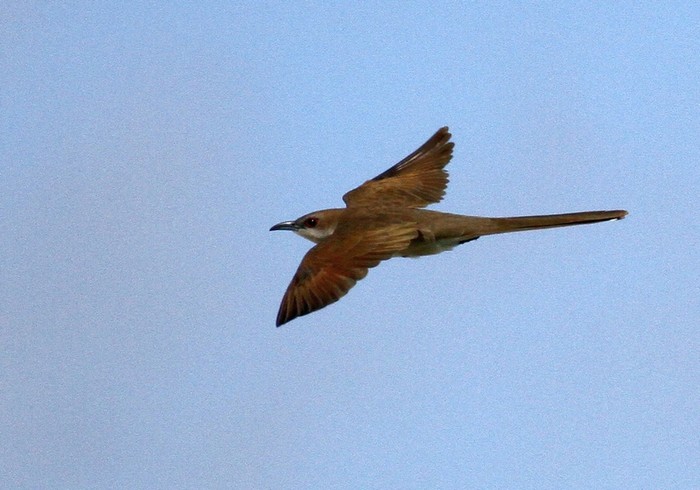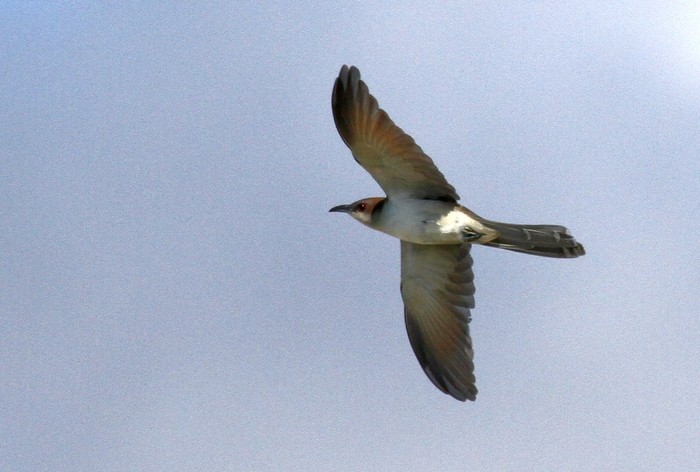 A remarkable first spring record of Black-billed Cuckoo had been found in a garden at Bayhead, on North Uist and not only was it showing well, it was looking so much perkier, so much more fit and healthy than any of the previous Trans-Atlantic waifs who always looked to have that moribund sadness in their eyes…flaccid wings drooping at their sides, tail waving around almost in mini-surrender after a life-draining journey over the ocean.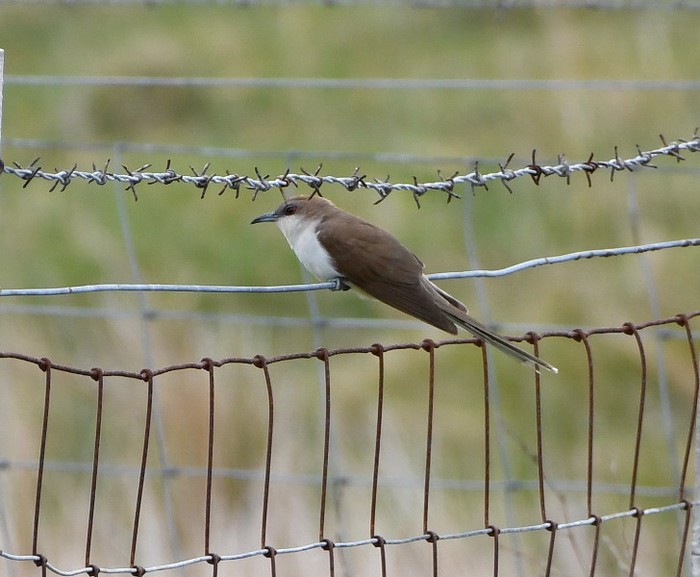 …and the fitness of the Hebridean Black-billed Cuckoo couldn't be doubted - a set of great shots from Dean Eades showed a bird that was scoffing caterpillars and with a suitable overnight residence available, the EarlyBird news of a second day on site meant that those with charter flights at the ready were now in go-mode, though how must they have felt by mid-morning when confirmed Lammergeier news drifted through to them?
The cuckoo meant a busier day than usual at Benbecula Airport
Well, logic says that the odds remain stacked against a Category A acceptance for the raptor and the Cuckoo is the % winner in this particular part of the listing game, especially as the saga of the drifting Devonian BoP could last far longer than a Hebridean American vagrant - the latter of which remained hail and hearty and on view to travellers on 24th too.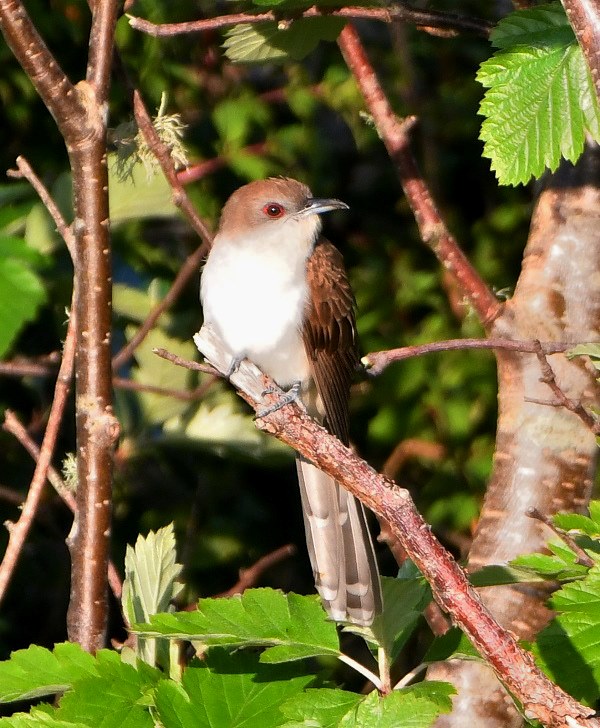 The extreme dearth of Black-billed Cuckoo records over the past 25 years was discussed here in late October 2014 following the discovery of a mobile one-day wonder on North Ronaldsay - that Orcadian mega was the first record for 24 years, since another typical one-day bird was seen around Watermill, St. Mary's (Scilly) on October 10th 1990 (it was found dead the following day).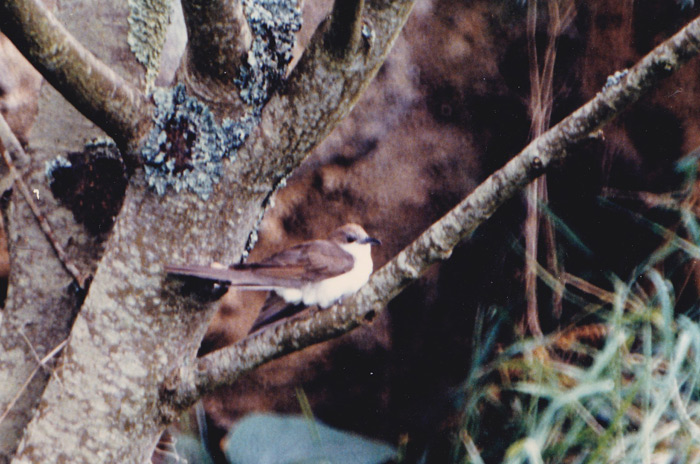 Given that Scilly was still in its hey-day, several 100 birders connected on that particular Sunday afternoon and for many folk there at the time, this was their second or even third Black-billed Cuckoo - following on from the famous road-blocker near Telegraph on October 12th 1985 or the Hugh Town bird of October 21st-23rd 1982 (the amazing year that saw four arrive between late August and late October, two of them on Scilly).

Fifteen records in all - including one at-sea - and the fourth record for Scotland; along with that Orkney record mentioned above there are records from Shetland (on Foula for two days in October 1953) and Argyll & Bute (at Kintyre for a record three days in November 1950). Scilly remains well ahead with a third of all records while Devon has managed two.
…all of which links us nicely with…
Dalmatian Pelican
…across the Tamar, over the river from all that Lammergeier carry-on, down in the far west of Cornwall, the headliner from two weeks ago, the stray Dalmatian Pelican did its best to frustrate and delight those who continued to pop some ink on their listing insurance policies.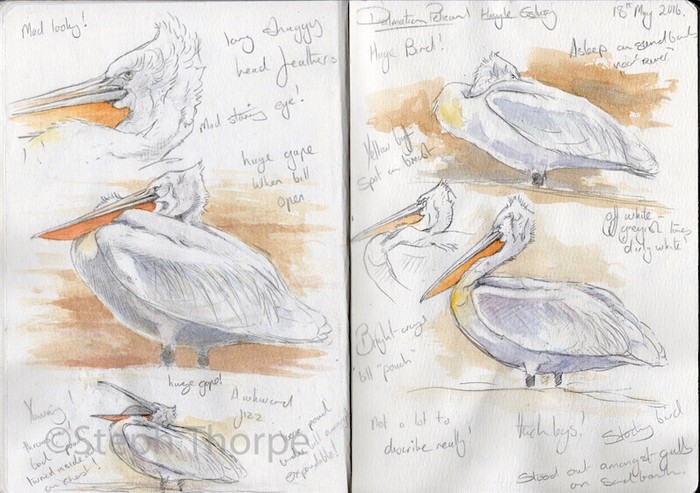 Having slowly begun to edge away from the tip of the nation and settling in to some sort of a roost routine at Drift last week, the past seven days have seen our friend from somewhere in the east become more adventurous still - no round Britain trip yet (arrival in Norfolk will come somewhere between June 5th – July 11th…) but a few braver wing-beats were deployed this week to expand the Cornish sites visited…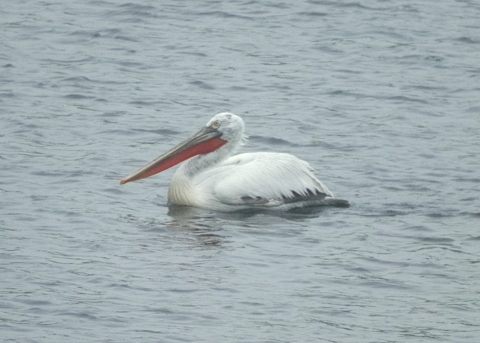 The first morning of the new review period saw the Dalmatian Pelican appear on the Hayle Estuary before heading back towards Penzance by lunchtime time. The next day (19th), a trip across Mount's Bay had been undertaken as the bird was seen heading east and then west over Helston before venturing up to Camborne on 20th, quickly heading back to Lelant and the Hayle Estuary soon afterwards.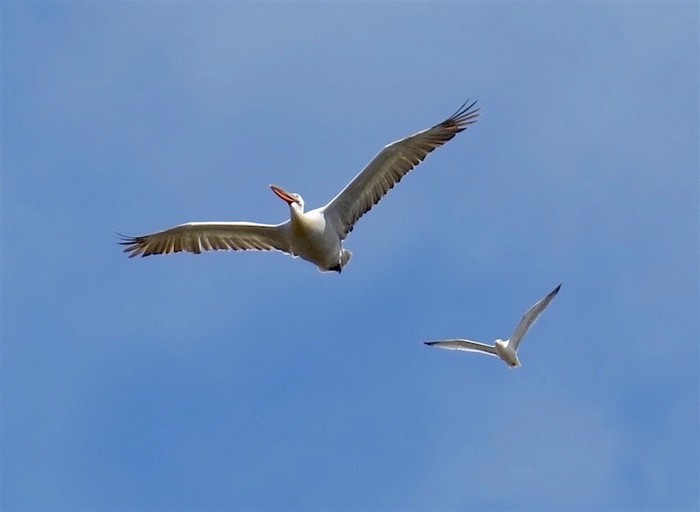 Saturday visitors drew a blank but on 21st, the ole DP was back at the furthest western end of the county, seen at Tregeseal, near St. Just before departing back across the water to the Lizard later the same day. By 23rd, the Pelican was enjoying the pretty surrounds of the Helford River and it was on site there the following morning too. Penwith proved irresistible though - the flying machine was back over St. Just later that afternoon before returning for a night on Drift.
Whatever the equivalent of "itchy feet" is for pelicans, well, our boy in Kernow has got 'em.
Stilt Sandpiper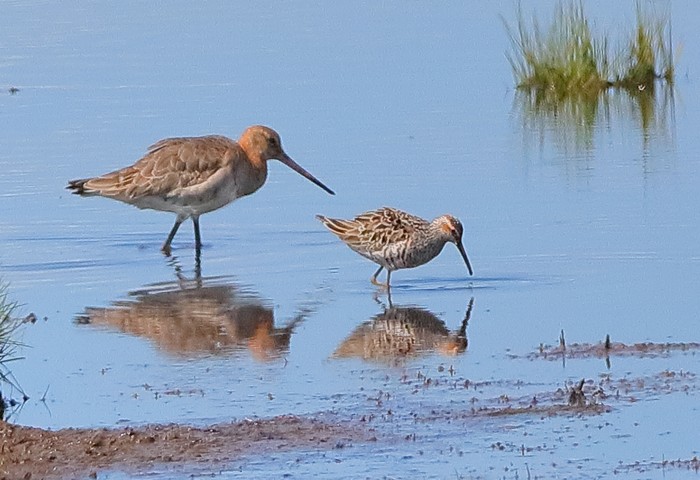 It still seems faintly ridiculous to be writing about there being a Lammergeier and Dalmatian Pelican being at large in southwest England (could there be a more unlikely pair of (potential) vagrants?) and that exceptional spring Hebridean Coccyzus so the appearance of the week's most typical (just…) unusual new arrival was something of a relief…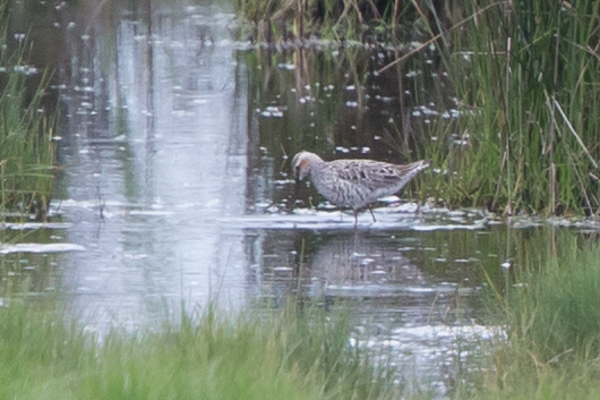 Hampshire was the county that offered up something "normal" (yet still handsomely rare and, in this instance, handsome-in-the-extreme too) in the shape of a stunning summer-dressed Stilt Sandpiper found on the floods of Pennington Marshes on 22nd - the first record anywhere in Britain and Ireland for a couple of years, since birds were logged in Norfolk, Northumberland and commuting between counties Dublin and Wexford, all in 2014.
The one and only (until now) record of Stilt Sandpiper in Hampshire ahead of this week was also discovered at Pennington, back in the summer of 2002, where it spent a fortnight from late July in to August and this week's new offering from the south coast remained to 23rd at least.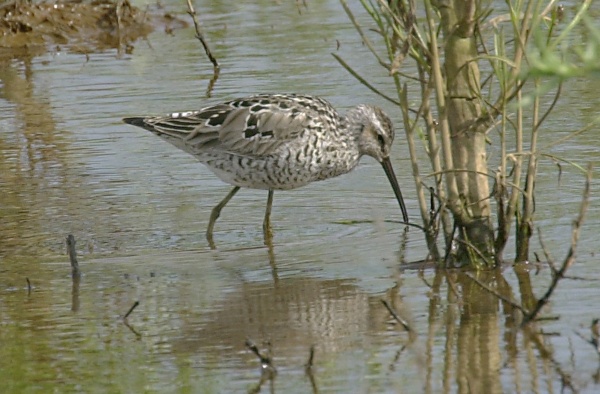 Across the board, there've been 55 previous Stilt Sandpiper acceptances (some of those are, as per the Irish bird above, mobile relocated multi-site birds) but this is just the 4th May record to date; the first ever in the month was found in Suffolk, at Minsmere in 1985 with 30 years elapsing until the next May bird, the much appreciated Norfolk bird at Burnham Norton in 2005 with the third following three years later in Leicestershire, at Rutland Water.
Collared Flycatcher
As collective breath was drawn on what seemed to be at times a rather hectic Monday, the evening brought news from Fair Isle of another fine, fine bird for the island - a female Collared Flycatcher - which was found in the southern half of the island, close to the school.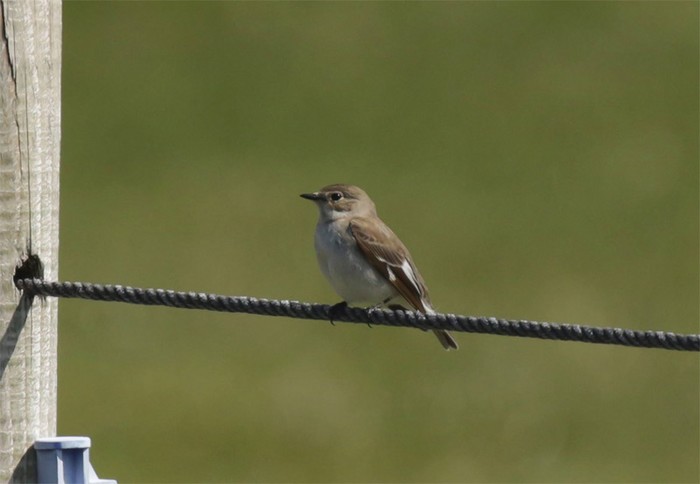 The Observatory website reports that although the bird was mobile, crucial detail such as the exact shape of the white patch at the base of the primaries was duly noted, ditto supporting features such as the colour tone of the nape.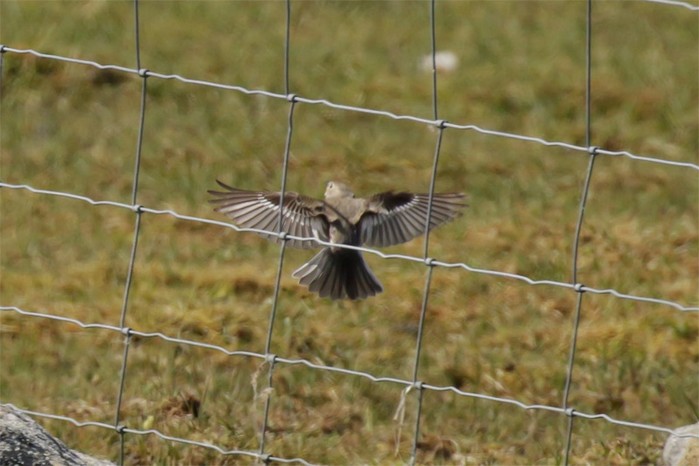 This week's bird, assuming it gets accepted, will become the 47th record of Collared Flycatcher for Britain (there's been one in Ireland too) and is the 18th record for Shetland, seven of which have been found on Fair Isle (four of them in the last five years), one in April, four now in May, one in June and one in October. The spring records have seen four males arrive with two females (including this week's) - the previous record being a trapped, ringed and mtDNA analysed bird from June 9th 2013.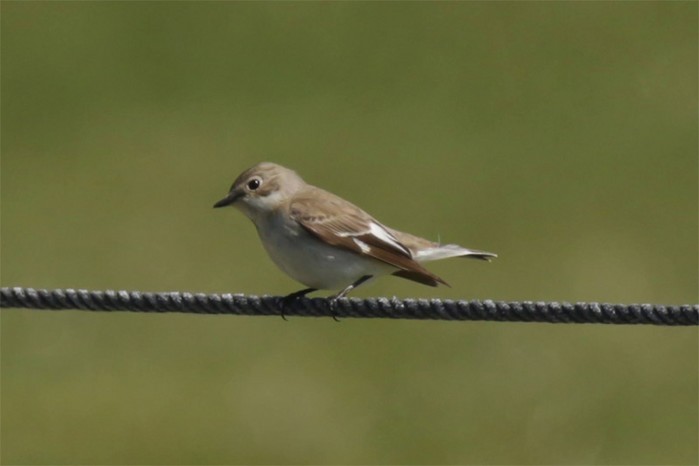 The record books show a grand total of six already accepted spring females, the one mentioned above from Fair Isle in 2013 along with birds in Donegal in May 2012, on Scilly in May 2009, on North Ronaldsay in both May 2008 and 1999 with one on Out Skerries in May 1976.
Great Spotted Cuckoo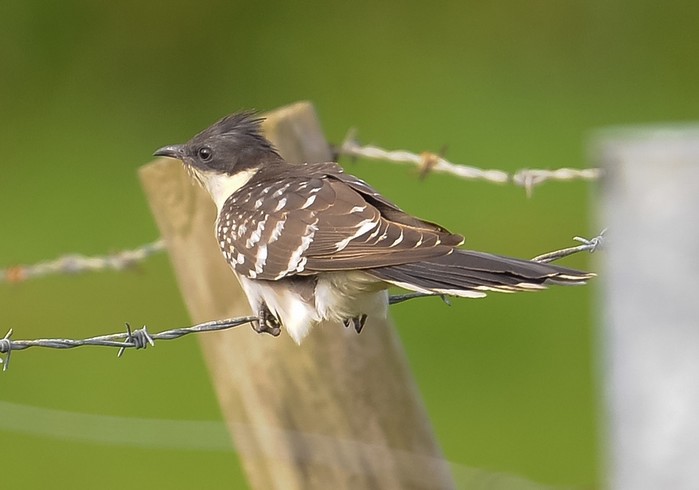 Tucked beneath the all-enveloping shadows of last week's head-turning stars came the delightful first-summer Great Spotted Cuckoo on Portland and this week, there was no signs of the "first for the island" (and just the third for Dorset) of leaving his/her new found home in a hurry…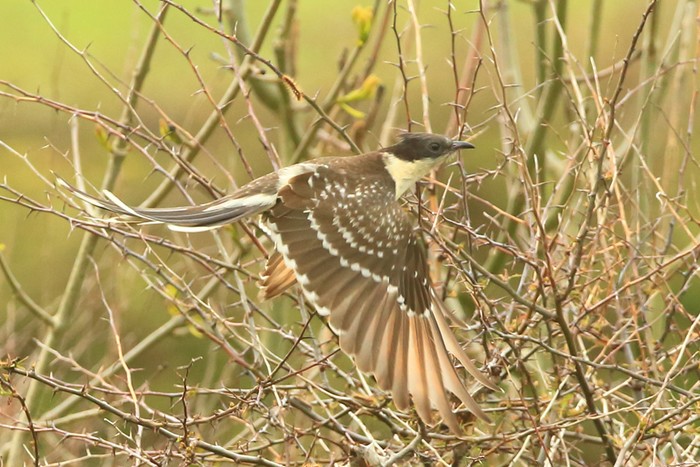 …still present on 24th, the bird has already chalked up 12 days in and around the area, making it (easily) the longest staying May bird to date…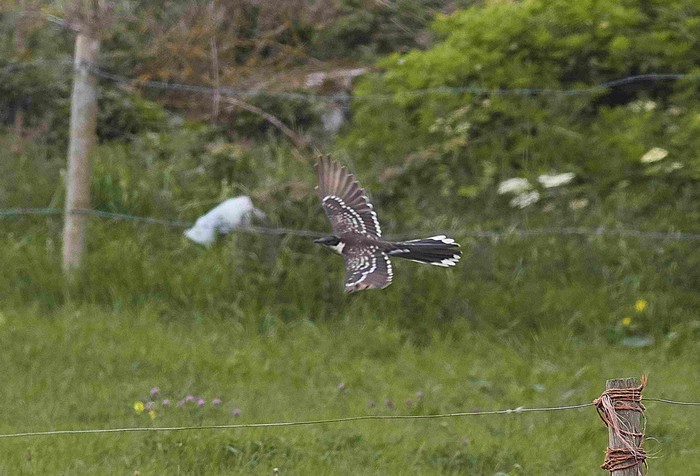 …there've only been three previous to this one and, of those, one was a one-dayer in Lincolnshire in 1971, another lasted three days on the Isle of Wight in 1986 and the last stuck it out for six days in Cornwall in 1973.
Many readers here will have seen a Great Spotted Cuckoo at some point in their birding adventures in Britain and Ireland; there've been just over 60 records since the 1st historic record from Galway in 1842. Many of you may have seen several birds here (five or six hasn't been difficult in the past 20 years+) but how many of these gems have you seen?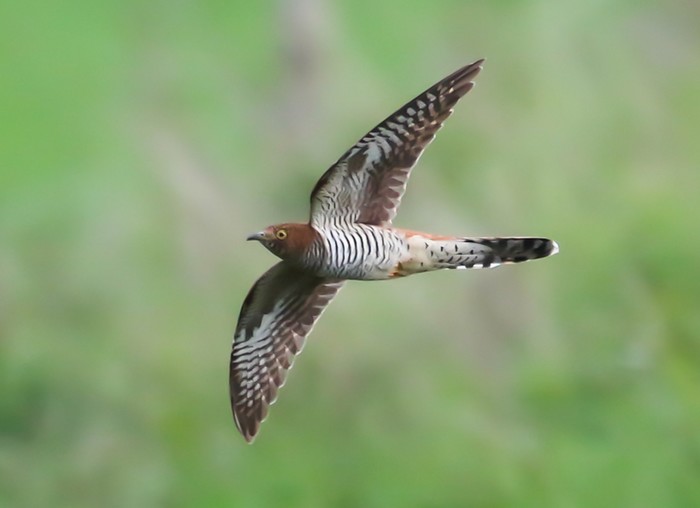 Iberian Chiffchaffs
Two Iberian Chiffchaffs last week, two Iberian Chiffchaffs this week is the most basic of outlines of what's what with the two less sexy, rather frumpy little Phylloscopus (compared to what was on offer last week on Shetland at any rate) that were on offer - in what has become a rather decent spring for the borderline species.
Singing males continued to ply their wares to the weekend in the bushes of the Abbey Woods, on Tresco (Scilly) and (remarkably) along the edge of the Thames, at Barnes (Greater London) - the former on site to 23rd at least.
Little was made of the capital's bird last week - it took a while to firm up but this cracking discovery became the second for London, the first was "our" first (as it turned out) - one was recorded at Brent Reservoir on June 3rd 1972 and it would be 20 years until the second would come along, also sound-recorded, this time on Scilly.
Should all the Iberian Chiffchaffs reported since April be accepted, the total of seven will nudge 2016 in to second place, just behind the amazing eight of 2010.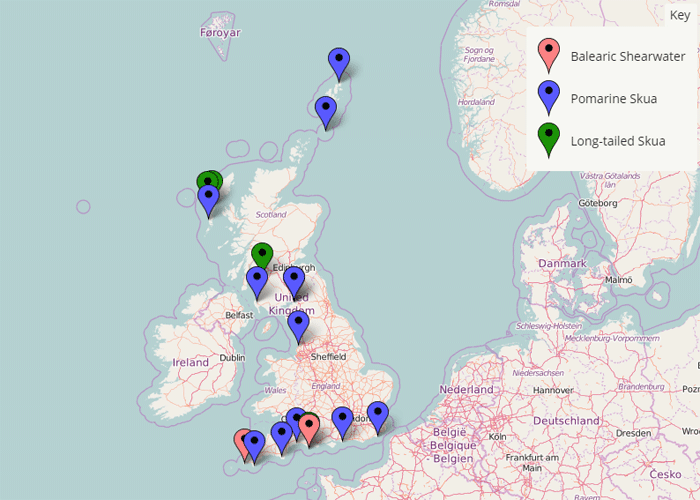 Long-tailed Skuas were in short supply across the week, just four singles noted up to and including 23rd - three of them were seen from Balranald RSPB, North Uist (Outer Hebrides) on 19th, 21st and 23rd with the only record coming from Saltcoats (Ayrshire).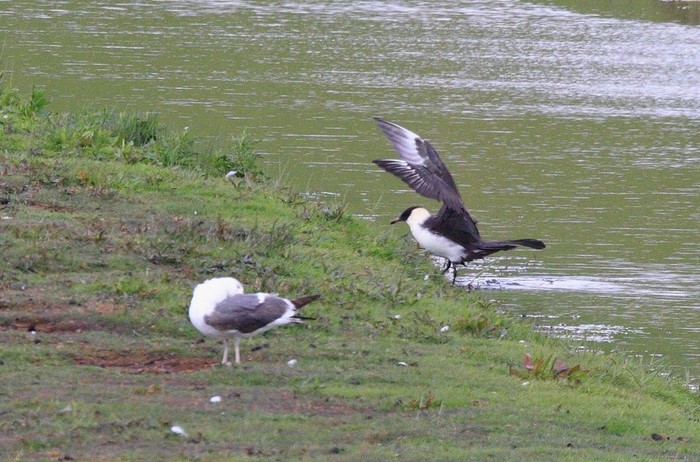 There were more Pomarine Skuas on offer though - at least 52 noted across nine widely spread counties and areas; Cumbria's Bowness-on-Solway fared best with 24 birds through the week, including 14 on 21st. Balranald birders managed 10 across the week (out of 12 in all for the Hebs) while seven of eight off Dungeness were seen on 18th. Others (all singles, twos or threes) were spread from Cornwall to Shetland and included a rare lingering pale adult on the marsh at South Huish (Devon) from 18th-21st.
Little else to report from the sea side of things - lone Balearic Shearwater from Portland Bill and Porthgwarra (Cornwall) on 23rd being the only other birds to report…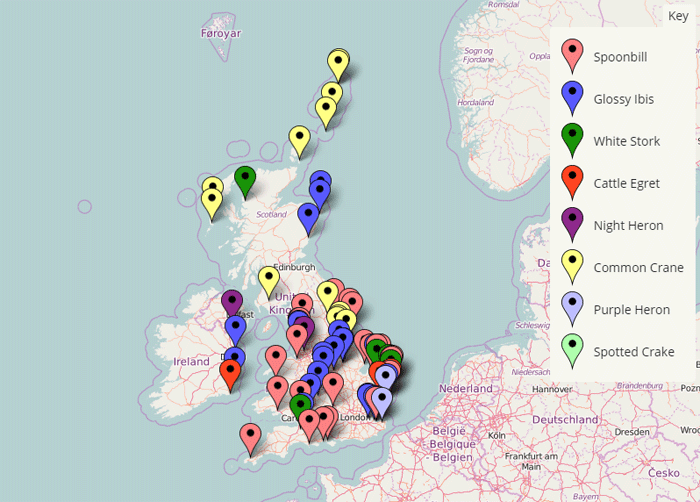 We'll start with news of the first Night Heron in the north of Ireland for almost five years - one seen on the lake near the Dromatine Conference centre, Newry (Co. Down) on 18th. The most recent record was a 1st-summer at Toome (Co. Antrim) in July 2011 (two were reported later the same month in Down as well). A second bird for the week was the adult at Carr Mill Dam, near St. Helen's (Lancashire) on 22nd.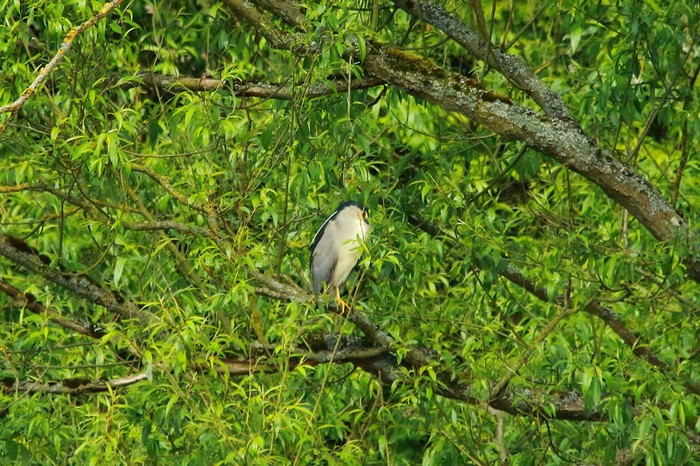 Two separate Purple Herons were logged this week - the first was an adult at Grove Ferry NNR (Kent) on 18th and the second appeared in the ditches of Kings Fleet, not far from Felixstowe (Suffolk) on 23rd (could it be a returning bird from last summer?)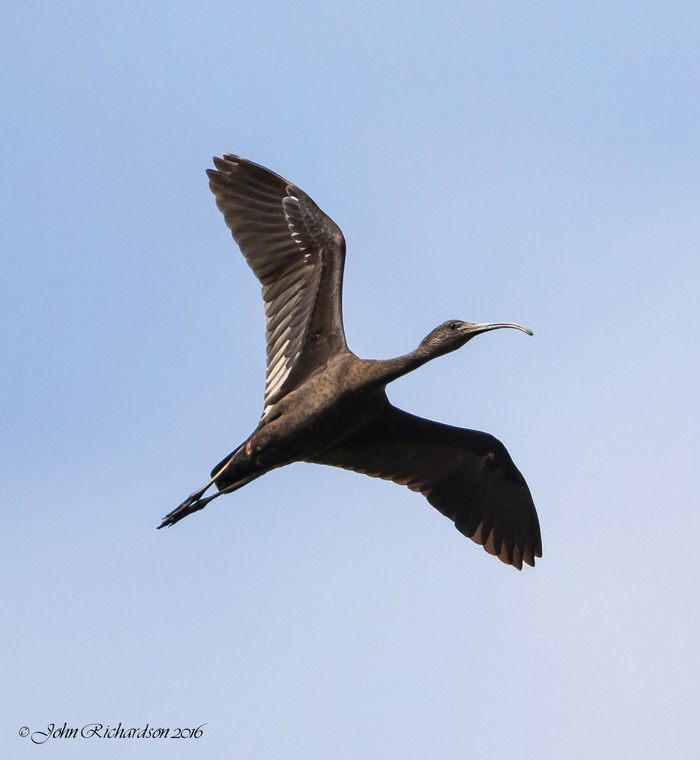 Wexford's Cahore held a gathering of five Glossy Ibis on 22nd (still some way off the high count for the county, that was flock of 11 in October 2013) - the Cahore quintet making up most of Ireland's total of six for the week (the other was seen on the Rogerstown Estuary, in Dublin from 18th-21st) and that Irish sextet accounted for a third of the overall total for the past seven days; 18 birds in all noted in a dozen counties.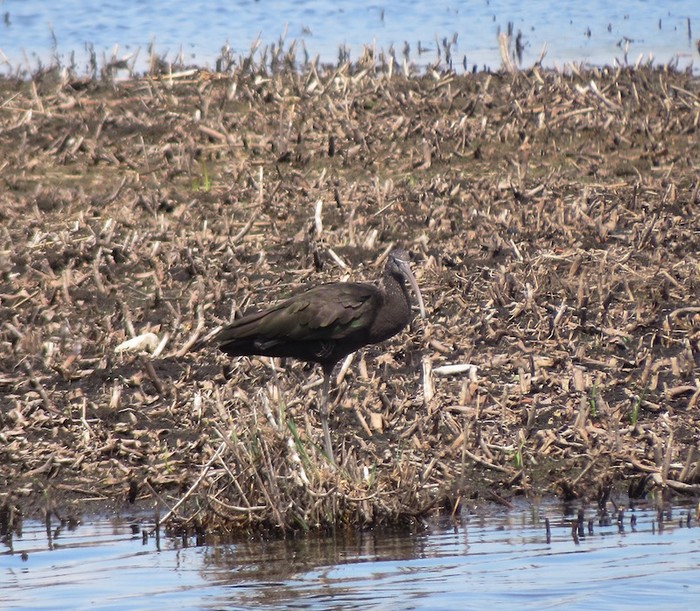 Scotland hosted three birds, one lingering on the Montrose Basin (Angus) until 19th with one at Loch of Strathbeg RSPB (Aberdeenshire) on 18-19th before being joined by a second bird (presumably the one seen at Slains Pool on 20th) through to 22nd. England's northwest saw a Glossy Ibis linger at Marshside RSPB (Lancashire) throughout the week while the Midlands saw one remain at Slimbridge WWT (Gloucestershire) to 18th, another move from Lower Pool (Worcestershire) to the Warwickshire/Staffordshire border, at Middleton Lakes RSPB through 22nd with it or another on Attenborough NR (Nottinghamshire) the following day which then commuted to assorted sites around the county to 24th when one was again noted on the Somerset Levels.
East Anglia singles were reported over Wells (Norfolk) on 20th and at Suffolk's Hollesley Marshes RSPB on 19th and 21st while Kent held the final two to report; at Elmley RSPB on 19th and between Cliffe Pools RSPB and Higham on 22nd.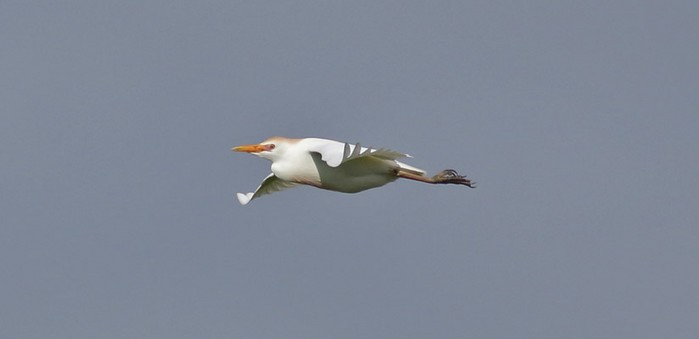 A dashing summer-dressed Cattle Egret was at Tacumshin (Co. Wexford) on 21st-24th (perhaps the same bird seen there earlier in the month).
Some 30 Spoonbills were strewn across the country, with a slightly surprising six or seven in Lancashire, including four at Lytham St Anne's on 21st-22nd (two more were at Leighton Moss RSPB as well). A flock of five 1st summer birds were at Burgh Castle and nearby Berney Marshes RSPB (Norfolk) from 19th, part of a minimum 11 in the county. An inland bird was found in Oxfordshire, at Port Meadow on 23rd with further singles spread from Cornwall and Dorset to Cheshire (rising to three at Burton Mere on 24th) and North Yorkshire. Two were in Wales, on the border of Glamorgan and Carmarthenshire, at Loughor from 20th with presumably the same two then moving to Gwent.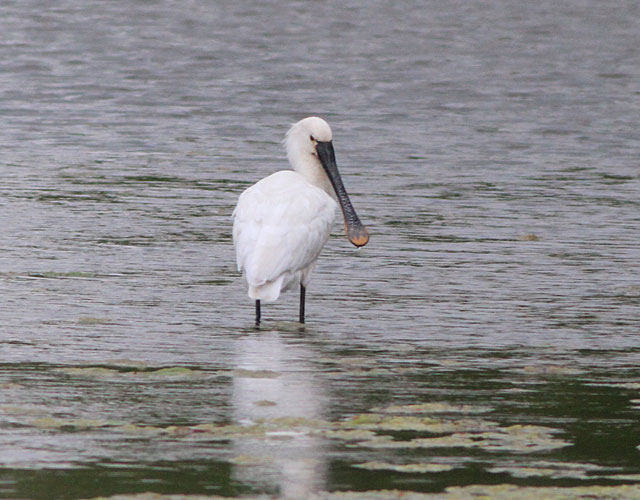 Four Shetland islands hosted a Common Crane this week (presumably just a couple were involved in the sightings) - one was at Westing, Unst and Cullivoe, Yell on 18th and was followed by one on Fair Isle from 20th-22nd with another on Mainland, at Loch of Hillwell on 22nd. One of these Shetland birds was likely to have been the bird seen on South Ronaldsay (Orkney) on 19th while another off-islander was the individual still out on South Usit on 19th, moving to Benbecula on 21st.
Other Cranes this week were few and far between; two were seen over Selby (North Yorkshire) on 22nd (and then at Skipwith Common on 24th) with one elsewhere in the same county moving from Elvington to Darlington (Co. Durham) on the same date. The only other reports this week came from Winteringham (Lincolnshire) on 21st and on 24th at Newton Stewart (Dumfries & Galloway) with two (of unknown origin) over Somerset's Chew Valley Lake.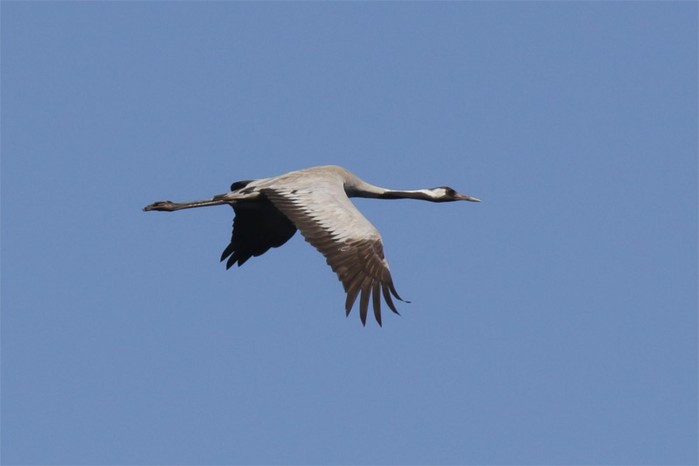 The week's only significant (i.e. not a Norfolk duffer) White Stork news were the two birds seen in Highland, near Gairloch on 23rd - the first record for the region since 2008. Earlier in the week came a report of a single from Somerset - seen in fields near Westonzoyland on 20th before departing to who knows where…
Lastly, the singing male Spotted Crake at Leighton Moss RSPB - still giving it some to 22nd at least.
Not much to report where these winter staples are concerned…two drake Ring-necked Ducks take the lead here - still at Loch Finlaggan, Islay (Argyll & Bute) to 20th and Castle Ward NT (Co. Down) to 22nd.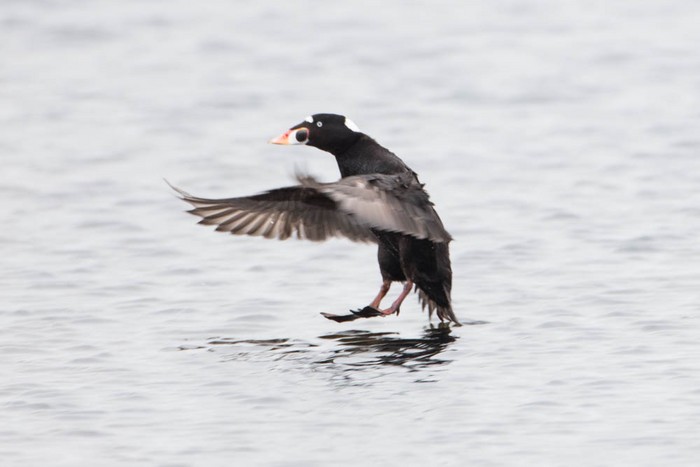 We're on to the seaducks already and we're off to Filey where the first-summer drake Surf Scoter remained to 19th and then its off to Scotland where the drake Surfie lingered at Belmont, Unst (Shetland) to 24th and the drake King Eider remained at Achiltibuie (Highland) to 19th while a second drake was seen heading past Burghead (Moray) on 19th. Finally to Ireland, where the second drake of the week was seen at Ballyconnell in County Sligo - doubtless the same one as was present off-and-on until March 20th.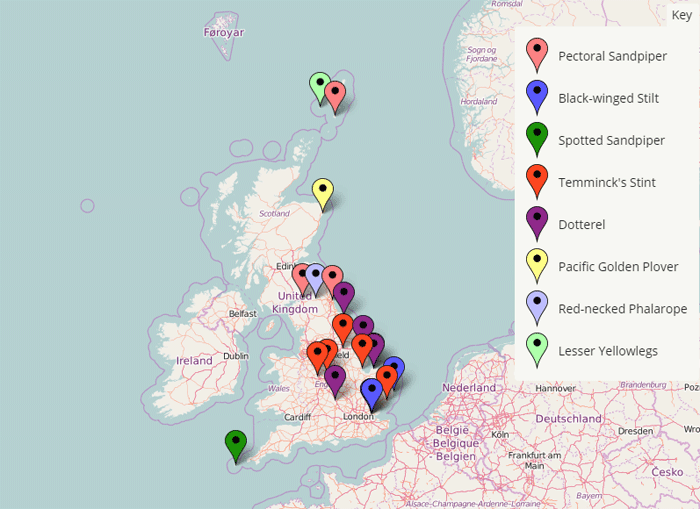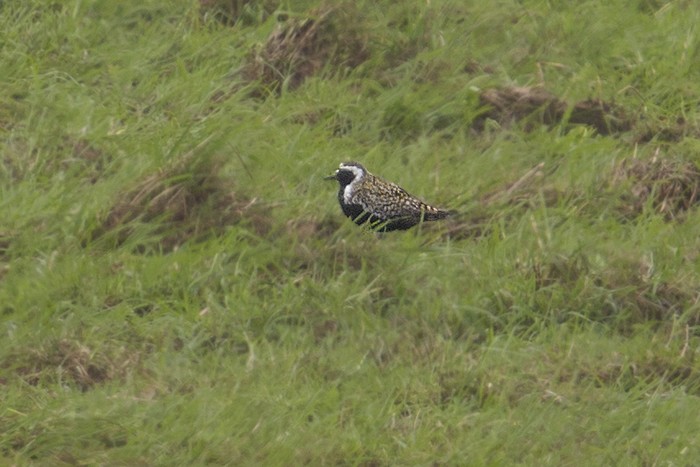 No doubting the pick of this week's shorebirds - the adult summer Pacific Golden Plover found on the pool at Slains (Aberdeenshire) on the morning of 21st, a bird that departed to the north at around 5am next morning.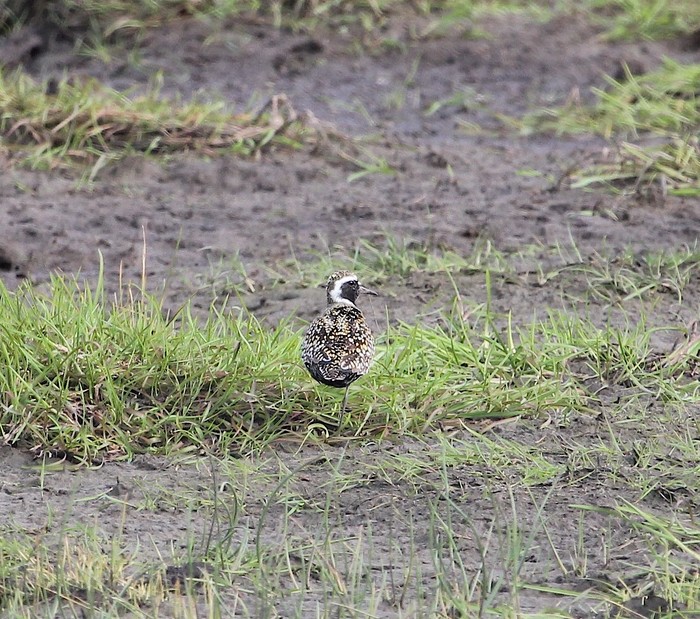 This immaculate looking bird is just the second record for the Scottish county (the first was on the Ythan Estuary for over a fortnight in November 2003) and is also only the 7th May record to date, four of the other six being adults (from just over 100 acceptances in all), the most recent of which was at Beddington and Barnes (London) on May 2nd 2010.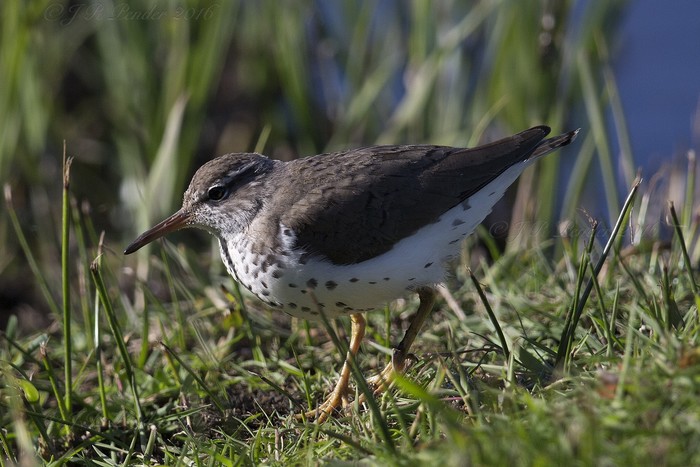 On Scilly, the fine adult Spotted Sandpiper remained around Porth Hellick Pool, St. Mary's through until 23rd (there have been 28 accepted records for the islands to date, with two reports from last year) but the most recent bird came in autumn 2010. There are two previous May records for the islands, on St. Agnes between 6th-12th in 1996, and on Tresco for the last day of the month in 2004.
Last week's Shetland Lesser Yellowlegs remained on Foula until 18th while a new Pectoral Sandpiper was found in the same extensive island chain, at Loch of Hillwell, Mainland on 21st. The first Pec of the week was found on the River Esk, at Longtown (Cumbria) on 18th, where it remained until 20th and the last appeared at Boldon Flats NR (Co. Durham) on 24th.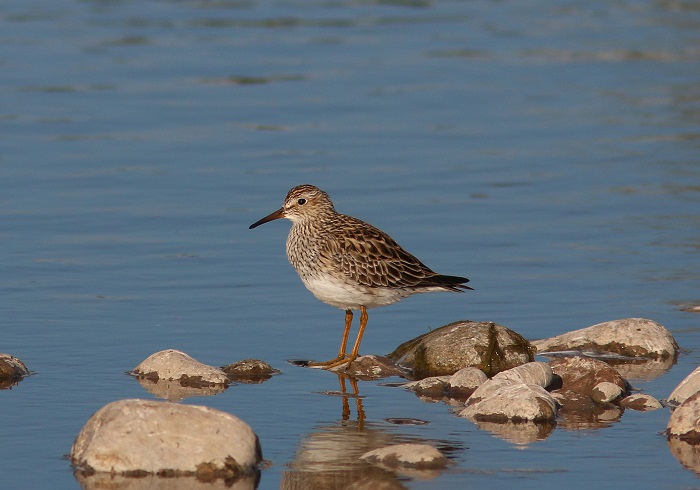 In Essex, a pair of Black-winged Stilts remained at Wat Tyler CP to at least 19th with one (of the same?) at Vange Marshes RSPB on 20th. A loner was again at WTCP on the same date and then two were at Bowers Gifford from 20th-22nd but by 23rd, they were again at Wat Tyler before going back to Vange for the last day of the week - restless or what? One other was noted this week, seen on Minsmere RSPB (Suffolk) on 20th.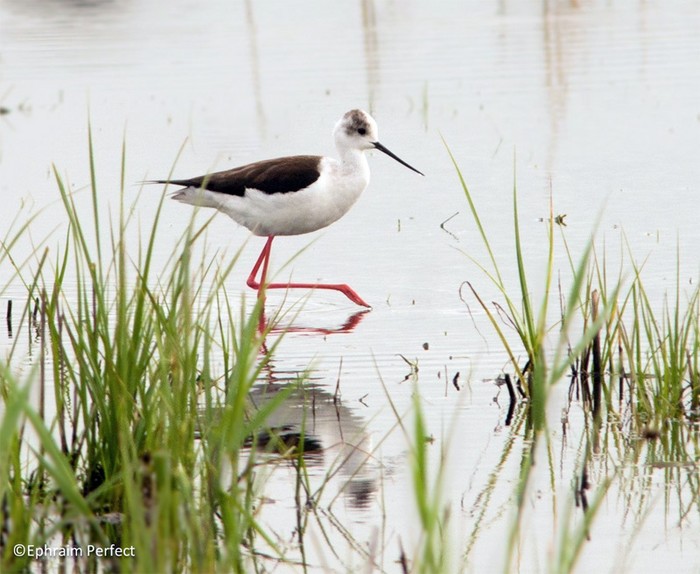 Just the two Red-necked Phalaropes were noted through the past seven days, lone females seen on Grindon Lough (Northumberland) on 19th and Papa Westray (Orkney) on 23rd, while five Temminck's Stints included two together at Hatfield Moors NNR (South Yorkshire) on 18th, two singles in Staffordshire, still at Belvide Reservoir until 20th and new at Barton-under-Needwood from 18th-22nd. The final one this week was at Frampton Marsh RSPB (Lincolnshire) on 21st.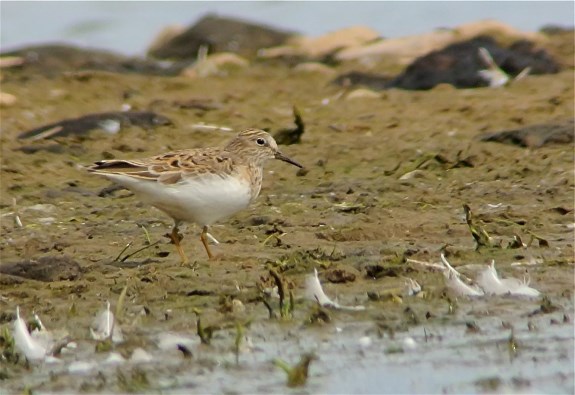 Numbers of Dotterel continued to fall (no surprise as they push northwards) - just eight on offer through the week. Four remained at Danby Beacon (North Yorkshire) until 18th (with one there to 21st), two lingered at Lincolnshire's Horse Shoe Point to 19th and a single remained in the fields at Choseley (Norfolk) to 22nd. The only newbie was found in Oxfordshire, at Deddington on 22nd.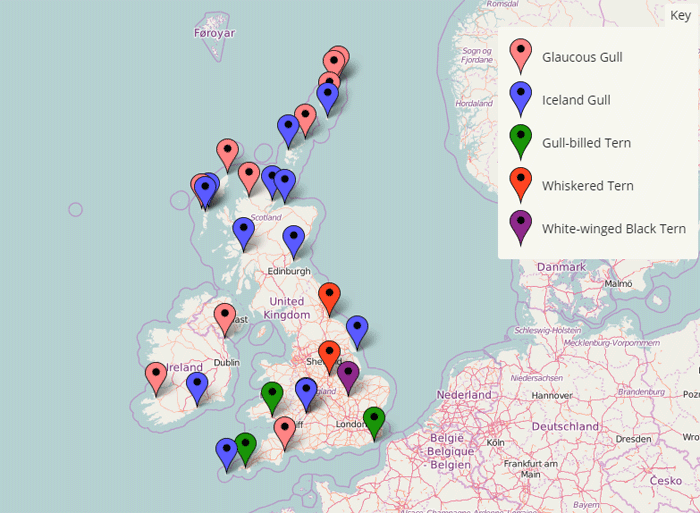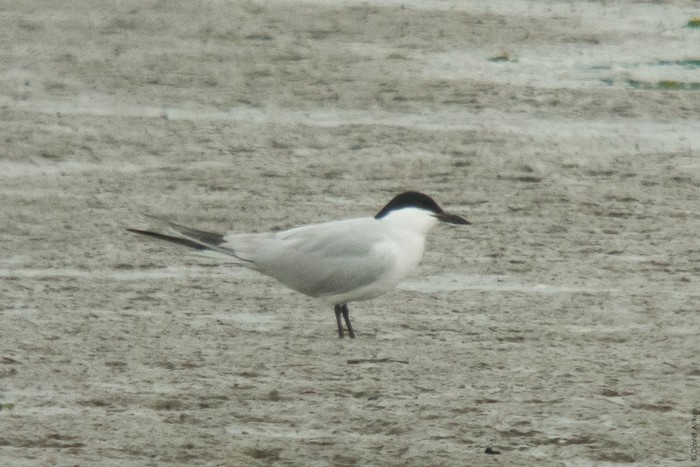 New in Wales this week was a fine Gull-billed Tern that appeared close to the border of Glamorgan and Carmarthenshire, at Loughor, on 18th where it flip-flopped between counties until 21st. Glamorgan has scored three birds prior to this, the most recent being in almost the same spot in June 2012 - it too ventured in to Carmarthenshire as did one in 1996. There have been four previous records in the last mentioned county, aside from those in 2012 and 1996 they've hosted birds in September 1974 and April 1989.
Two further Gull-billed Terns were seen this week; the first was at Praa Sands (Cornwall) on 18th, departing with Sandwich terns (if accepted, it will become the 13th or 14th for the county (there were a couple logged last year). The other record this week came from Kent, where an adult (maybe even one of the above) was found at Dungeness RSPB on 22nd - the 39th for the county but the first for a three days short of decade, the last Kentish G-bT was also at Dungeness, on May 25th 2006.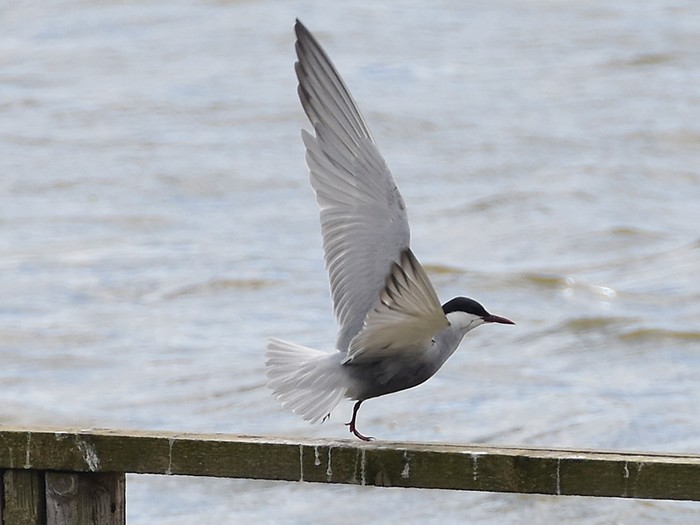 The slightly surprising long-staying duo of Whiskered Terns remained at Saltholme Pools RSPB (Cleveland) until 22nd at least - of the just-under-100 records for the month only seven have made it to double figure stays; the Cleveland birds are on 15 as it stands.
Nottinghamshire's Attenborough NR recorded the third Whiskered Tern of the month; two were present on May 6th and this week saw one make a brief appearance on 22nd.
A lone White-winged Black Tern also makes it in to the melting pot this week - an adult spending an evening at Grafham Water (Cambridgeshire) on 18th.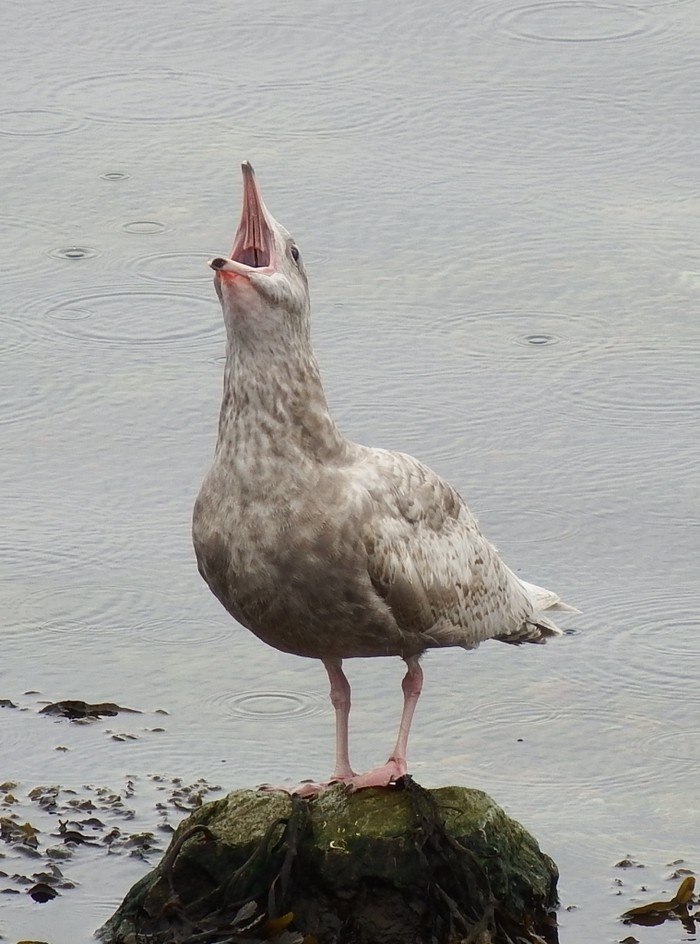 We've got better things to do than dwell for too long on the loitering Glaucous Gulls and Iceland Gulls - luckily there was a lovely symmetry between both species this week; 10 of each, seven of those in Scotland in both instances (the former species seeing two a piece for Shetland, Orkney and the Hebrides, with the latter seeing orkney score two, with singles widely scattered).
Rounding things off here, the first-summer Ring-billed Gull at Crosby Marina (Merseyside) on 24th with a super find of a first-summer Bonaparte's Gull at Castle Island (Northumberland) the same day.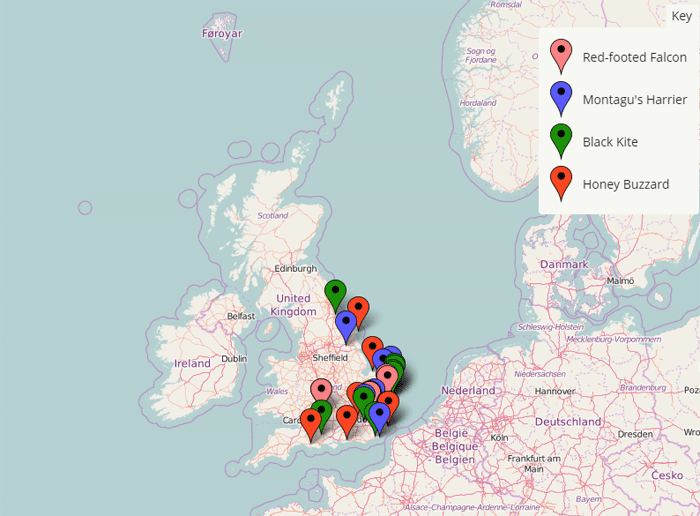 Three female Red-footed Falcons get us under way here - last week's bird at Vange Marshes RSPB (Essex) remained to 20th (with the same individual reported at nearby Basildon on 21st and then Bowers Gifford and Wat Tyler CP on 23rd) while new was one at Cotswold Water Park (Wiltshire) on 18th, appearing again on 20th and remaining to 22nd and re-reappearing on 24th - the first in the county since 2011. Bird #3 appeared on Suffolk's Sutton Common on 23rd and showed well to 24th.
Birders at Salthome noted Cleveland's first Black Kite since perhaps 2007 when it drifted over on 19th. The following day another was reported from a moving car along the M20 near Swanley (Kent) and also at Rainham Marshes RSPB (London) - who knows, the same bird? - while another coasted along the Suffolk coast, seen at Kessingland, then nearby Benacre and finally at Thorpeness on 22nd.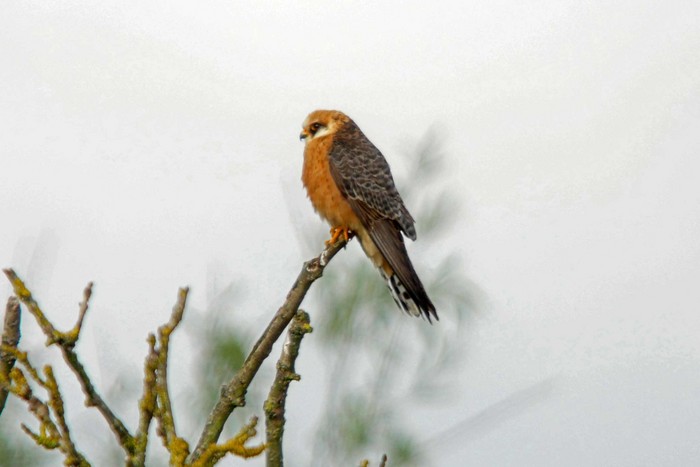 In East Yorkshire, the female Montagu's Harrier remained at Blacktoft Sands until at least 23rd while further ringtails were noted at North Fambridge (Essex) on 19th, Dungeness RSPB (Kent) on 20th, Acle (Norfolk) on 21st and Rainham Marshes RSPB (London) on 22nd. The week's only migrant male was at Wymondham (Norfolk) on 20th.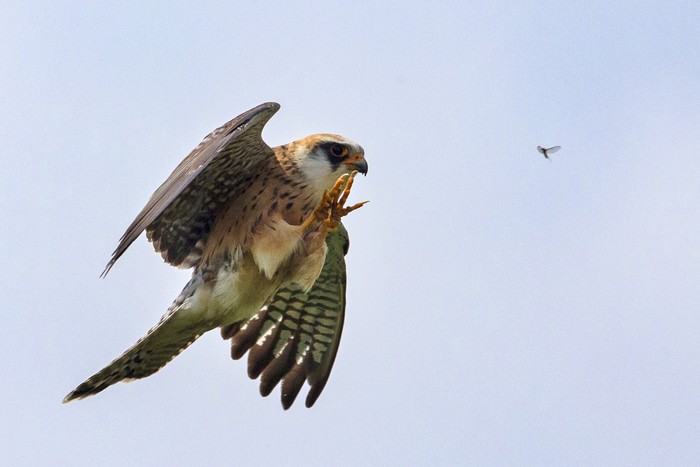 Eight single Honey Buzzards appeared through the week, two of them heading across Flamborough Head (East Yorkshire), one on 19th, one on 22nd, with two more in Norfolk, the first seen over Choseley on 21st and a dark adult seen over Baconsthorpe on 23rd. The remaining foursome were all singles in southern England - at Sandwich Bay (Kent) on 19th, Dorchester (Dorset) on 20th and over Regent's Park (London) and Lidsey (West Sussex) on 22nd.
Fair Isle on fine form…
As is sometimes the way, let's home in on one location to mop up the birds noted through the week - normally that location is Fair Isle and there's no change here as that's precisely where we start this section...(and don't we've forget we've already done their "big bird" of the week)...
New was a singing male Red-throated Pipit on 22nd (the second in a week) and it had been preceded by a female Ortolan Bunting on 21st, a day which also saw one of the week's three Icterine Warblers appear (others were found on 18th and 22nd).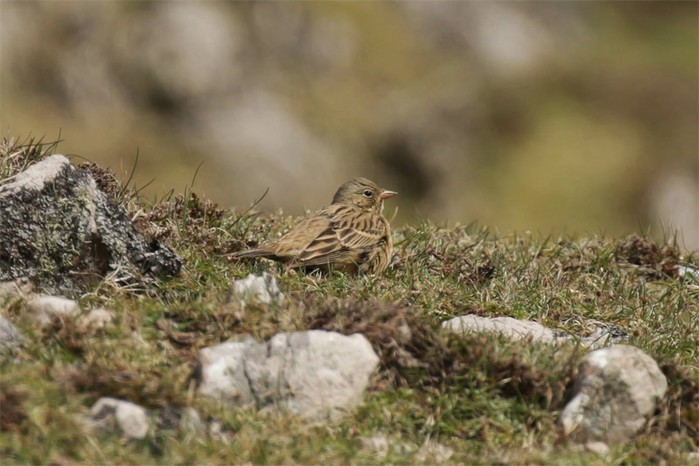 Several Red-spotted Bluethroats were recorded through the week, peaking at four on 20th and then six on 23rd (including two males) while a maximum of three Red-backed Shrikes were seen on 18th (a new male arrived on 23rd) with last week's male Woodchat Shrike lingered near Burkle until 24th.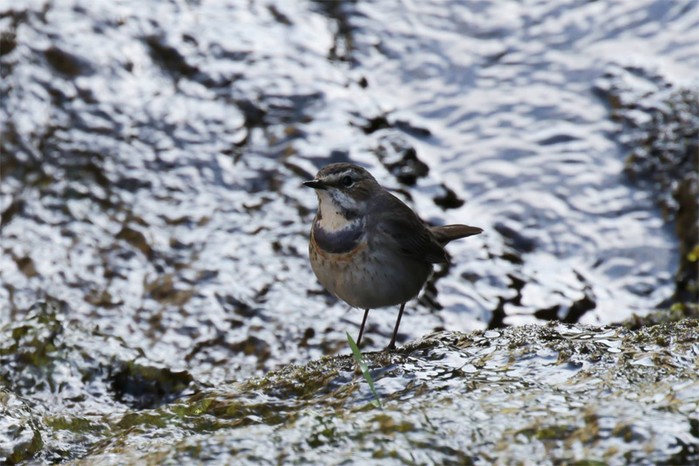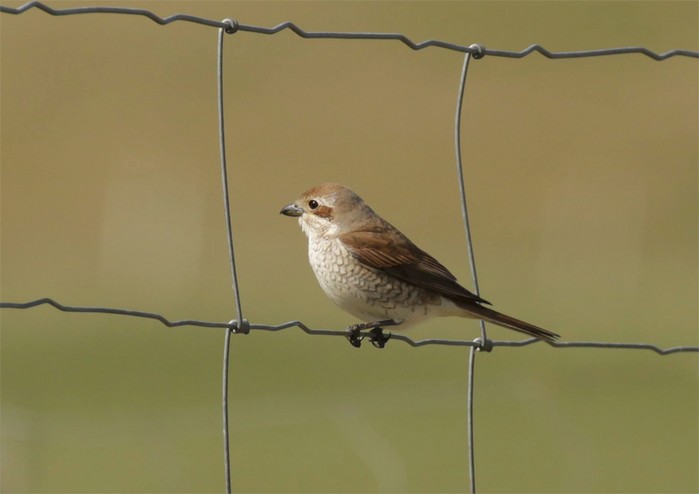 All of the above paled into insignificance though as the main focus for island listers (hot on the heels of the third-ever Little Ringed Plover at Calandra Lark time a couple of weeks ago was the 1st Fair Isle Little Egret found at Da Water on 20th - species # 386 and counting…(and the 4th LRP was discovered this week too).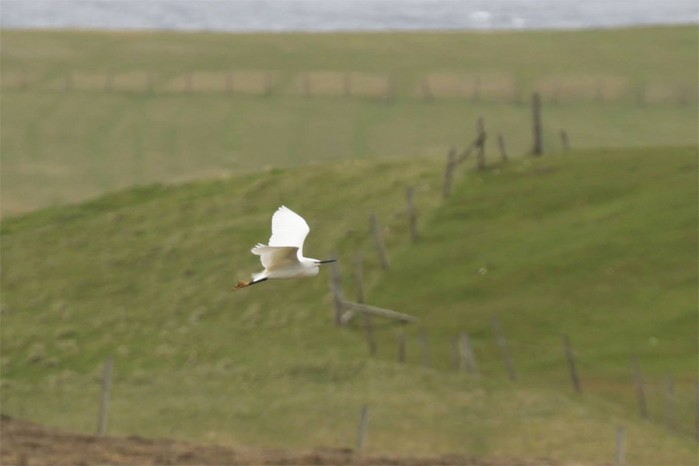 What's what else where…
We'll begin the rest of the passerine section with the a bird that put the kibosh on one of my favoured predictions for the week ahead - a male Black-headed Bunting located around the farm on Skomer Island (Pembrokeshire), the third year in a row that the island has landed the species.
Last year Skomer snagged an early June male with a female the previous May (between 21st-23rd) - and the island now has eight records of this chunky bunting on the books (from a Pembs., tally of at least 15).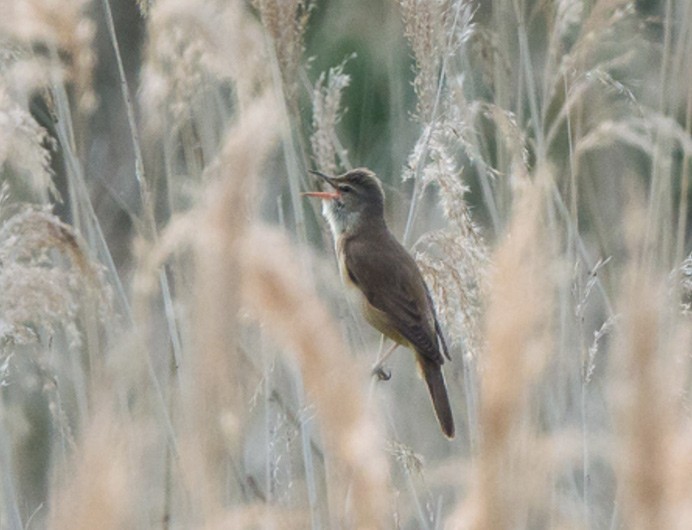 Contiuing the impressive May run of cute Sylvias were the male Eastern Subalpine and male Western Subalpine Warblers that were logged on Foula (Shetland) across the weekend of 21st-22nd - the predicted Moltoni's has yet to show the mega hand so far this spring…
Still-present and still-popular was the singing male Great Reed Warbler that remained in Cambridgeshire, at Paxton Pits through until 24th - many locals will have been delighted at the protracted stay, this being only the 4th county record and the first since 1982.
In Ireland, a singing Savi's Warbler was an outstanding county first for Wicklow when discovered at East Coast NR, near Newcastle on 19th where it remained to 24th. As well as becoming a "1st record", it is only the ninth-ever in Ireland as a whole, the most recent being the twitched bird at Tacumshin in June 2012.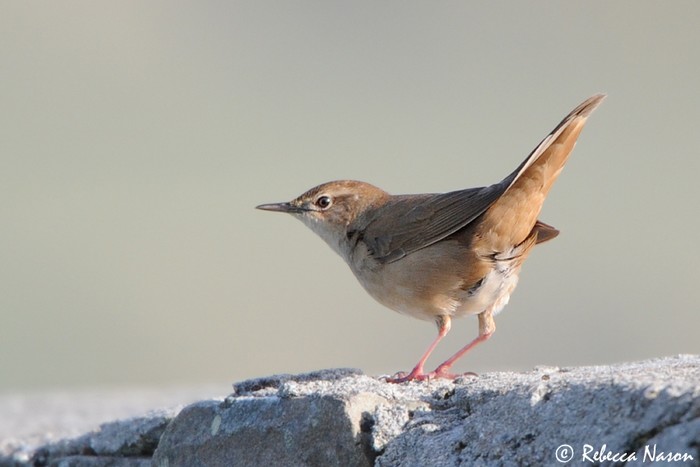 Shetland's first Savi's Warbler since May 2011 was found in the gardens of the Sumburgh Hotel, Mainland on 22nd - captured beautifully for us by Rebecca Nason - and a second new arrival was heard at Blacktoft Sands RSPB on 23rd-24th. Two others remained in place from last week (in a strong seven days for the species) at both Greylake RSPB (Somerset) and Minsmere RSPB (Suffolk) to 22nd at least.
There's just one Marsh Warbler to mention, a 15 minute male reported in song at South Norwood CP (London) on 22nd while Hippos showed their collective hand courtesy of a Melodious Warbler on St. Agnes (Scilly) on 24th and non Fair Isle Shetland Icterine Warblers on Mainland, at Lerwick on 20th and Tresta on 24th.
Let's ramp up the colour-contrats a bit now - two or three single Bee-eaters mad themselves known over the last seven days; one Wombled over the windmill on Wimbledon Common on 19th (…sorry, I couldn't help myself…) while what could certainly have been one in the same bird headed north over Lowestoft (Suffolk) at 9am on 22nd before one headed west over Gramborough Hill, Salthouse (Norfolk) at around 1.30 the same day. The week ended with two heading north at Sandwich Bay (Kent) on 24th.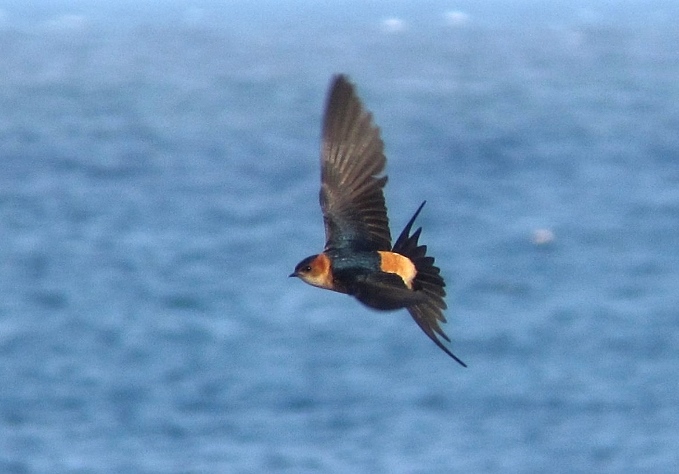 Two Red-rumped Swallows were located in Kent this week, over Stodmarsh NNR on 18th and at a private site at Folkestone on 23rd with the third (and only other one) of the week was still around Porth Hellick Pool, St. Mary's (Scilly) through until 22nd.
With the cool westerly influenced weather it wasn't much a surrpise that barely any Golden Orioles were on offer (much like other Med goodies) - only three noted across the last seven days. The first of the week was seen at Frampton Marsh RSPB (Lincolnshire) on 20th and was followed by a singing 1st summer male at Musselburgh (Lothian) from 22nd-23rd with another young male at Whitburn CP (Co. Durham) on 23rd. (The Lothian bird is only the fourth in the county in the last 12 years or so and the first since 2012).
There were a few more Hoopoes mentioned but it is tricky to pick the Upupa wheat from the epops chaff - but here's what's what…single birds in south Devon remained at Berry Head, Brixham until 20th with another at Noss Mayo on 18th. After that, take you pick…
Two Hoopoes were reported in flight over the road at Chicklade (Wiltshire) on 19th and a trio of brief reports followed on 20th from Fen Drayton RSPB (Cambridgeshire), Wooler (Northumberland) and Elveden Forest (Norfolk) with another "over the road" bird reported from Wicklow, near Arklow on 21st.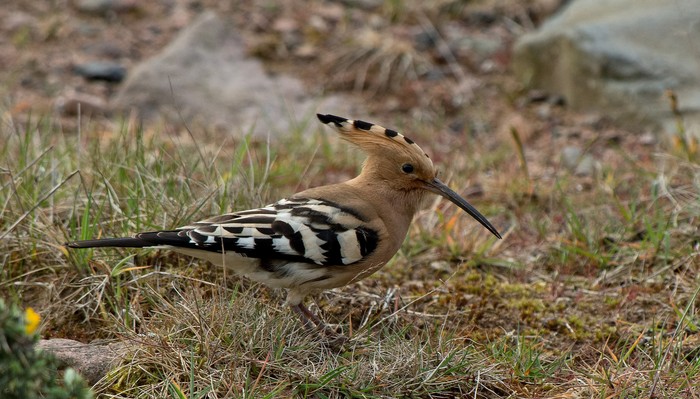 Not much left to mention now as the end draws nigh on a quiet week for drifting passerines...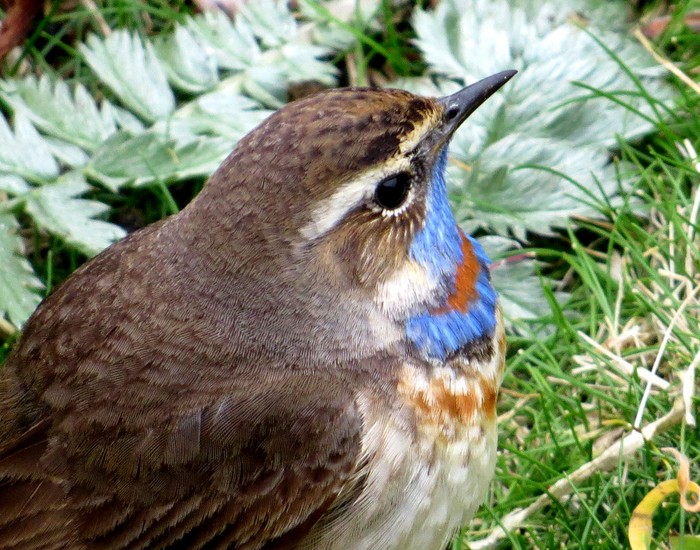 Away from Fair Isle, a further three Red-spotted Bluethroats were recorded - a male and female were on Fife's Isle of May to 19th and a female was on North Ronaldsay (Orkney) on 20th while additional Red-backed Shrikes were also few and far between; a male was at Pentland Skerries (Orkney) on 18th-20th and a female was trapped and ringed on Skokholm Island (Pembrokeshire) on 23rd. The final "drifters" of the week were the Common Rosefinch on Whalsay (Shetland) on 22nd, the Red-breasted Flycatcher trapped and tinged on North Ronaldsay (Orkney) on 24th - that Danish Taiga was so close…and on Scilly, an Ortolan Bunting on St. Agnes on 24th.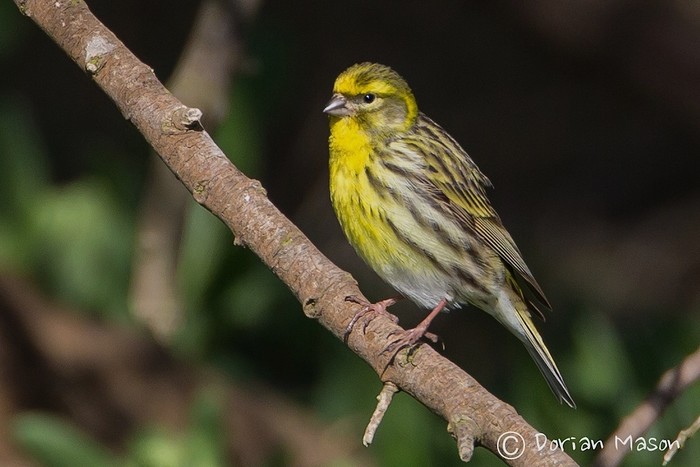 Last week's two Serins were this two Serins - single singing males remaining at Felixstowe (Suffolk) and Selsey Bill (West Sussex) through until 19th.
The coming week…
The early indications (and my word they are early) are that conditions may perk u pas the new week bumbles in to view - there's a suggestion that those longered for easterlies are about to wind themselves up once more - and with the final few days appearing on the May monthly, the eternal optimists out there will be willing something non-contentious (and, ideally, something on the mainland to emerge from the shadows as the month ticks down towards summertime...
The week ahead is awash with records of so many great and good birds that it is tough to pick out whatmay or may not be coming our way...
Sylvias are to the fore of course, those Sub-A's can't stop coming and there's a decent spread of rarer cuties too - May 29th has produced two much admired and welcomed species - the Hartlepool Western Orphean Warbler in 2012 and the Sizewell Marmora's Warbler from 2001 while May 27th 1993 will forever be etched in my bird-finding heart…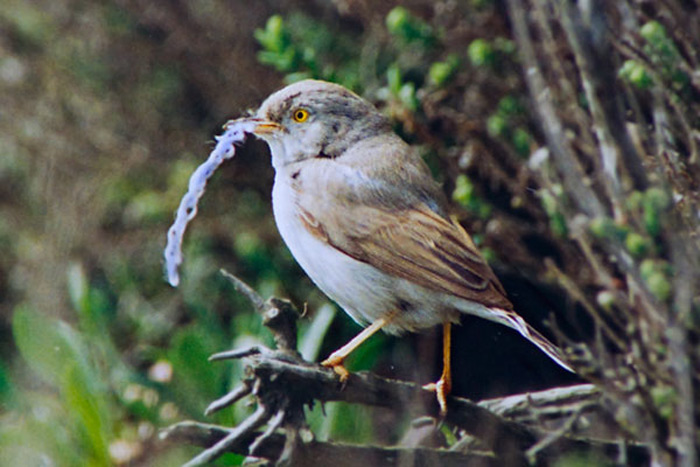 As well as hosting my desert-dweller from afar, Norfolk also famously held the (still present) Oriental Pratincole throughout the period, while Cley smashed it with the first mainland Pacific Swift on the heady day of May 30th - and both species could easily materialise again; the Suffolk PS of 2013 was found at Bawdsey on May 29thwhile the Sussex OP of 2009 was found at Pagham on May 28th.
Oddball, wacko records need a nod too - that Shetland Tree Swallow of May 29th 2002 remains the most recent of our lowly two records while May 27th 1990 brought one of our most remarkable records (and still one of most remarkable records) the Lundy Ancient Murrelet - a bird that was part of a remarkable double twitch for many, the unique double header completed by....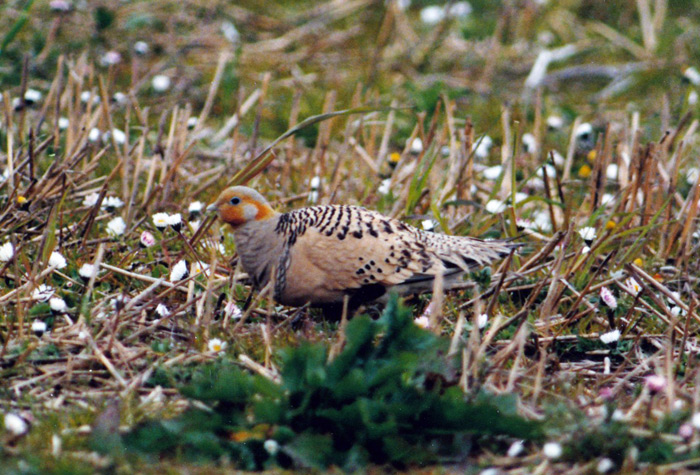 If the weather plays tricks and wends a way to the west, there's plenty to go at - let's not forget that this time last year offered up two North American thrushes; the Grey-cheeked Thrush on the Mullet on 25th with the North Ron., Veery following along on a sizeable front on 30th.
We're definitely in prime Roller territory now and the clarion call for a nice Black-eared Wheatear could spring at almost any time too…
…anyway, with all of the above in mind…well, we're in the mood for the Predicto-rare to kick in once more (last week's success of Rustic Bunting being flagrantly ignored by my erstwhile Norfolk scribe - too busy with the BOURC I guess!)…but anyway…I've got my ball back again so here's your 1,2,3 for the seven days ahead…
#1 - Terek Sandpiper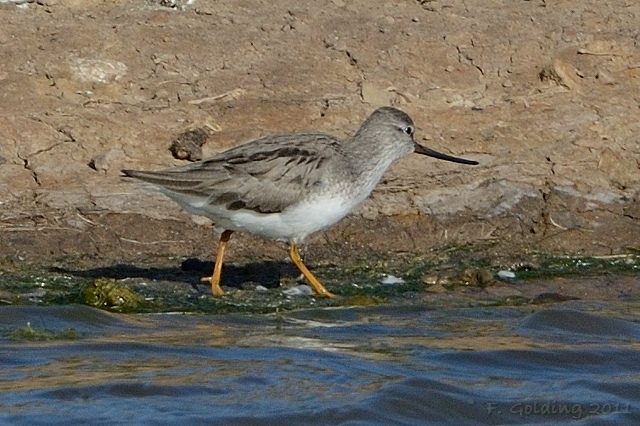 This almost feels like a shoe-in if (and it is the usual, weekly big IF) the winds, weather and pressure systems pull in those longed-for east sou'easterlies; there've been 11 of this storming shorebirds recorded historically across the next week, the most recent of which was at Rye Harbour, in East Sussex, on May 25th 2013.
# 2 - River Warbler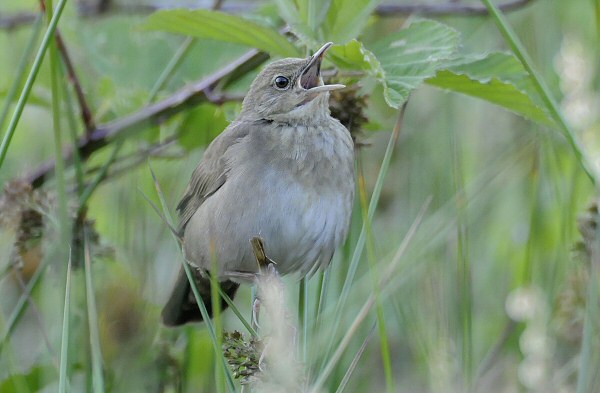 Another bird that's very much dependant on the right weather deciding to avail itself of our craggy shores, seven of the eight recorded through the month have been discovered in these final few days that we're heading towards - and of that septet, three have been discovered on May 25th - most recently at Gibraltar Point in 1998, with one at Flamborough Head in 1989 and, first of all, in 1981, the famously infamous bird in Norfolk, at Roydon (a bird which threw up quite some notoriety for the twitching fraternity at the time, some "bad behaviour" even making the headlines in assorted national papers.
# 3 - White-throated Needletail
Despite having fallen (in a literal sense too) to those with the time and effort to invest in a trip to the Hebrides in June 2013, there was a time, three decades or so ago, when the last week in May meant one thing and one thing only.
Needletail.
It all began with the news that broke on the murky Saturday morning of May 25th 1984 - Shetland had just scored a Needle-tailed Swift (as they were back then) and panic was strewn across the country as birders formulated just what they could do avail themselves of what was then (and arguably still is) Britain's most supreme rare.
I was dipping the Margate Collared Fly having travelled down overnight from….Shetland….and the sense of "WTF" as news circulated is still etched in the mind. People hurriedly began heading north and those that did make the move were duly rewarded at Loch of Hillwell (it stayed for almost a fortnight) - and that started a run of records (of assorted degrees of "twicthability") across the next seven years (it had first appeared on Orkney in June 1983 fact-fans and pedants…).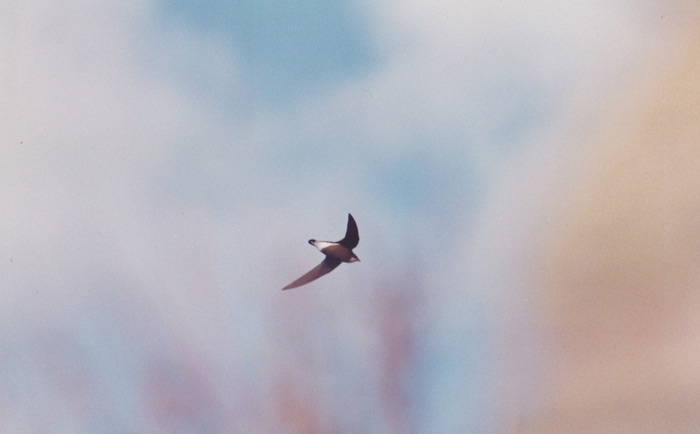 Twelve months on from the Shetland Show, the bird made a brief appearance in West Yorkshire, at Fairburn Ings (on 27/05) and a gap of three years followed until the show-stopping performance around the cliffs, fields and stonewalls of Hoy - found on May 28th, the bird remained for a dozen days and was a quite extraordinary vision…(all the more appealing than the - 1st at the time - Pallas's Rosefinch on North Ronaldsay…).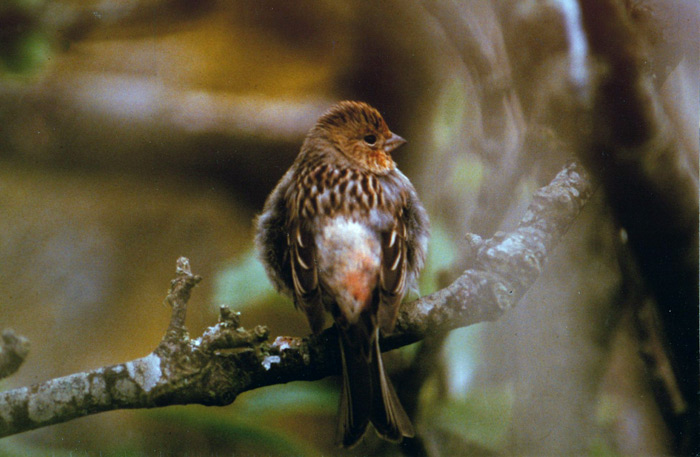 The bird's final year on our shores was 1991 and a journey cross-country of several 100 miles, two countries and four counties began on May 26th 1991 with a display at Wierton Hill reservoir, near Maidstone in Kent.
This is a bird that is, rightly, the stuff of legend…and what better excuse than to finish off with Chris Bromley's breath-taking image of that most recent bird from Lewis…arguably the finest rare bird shot taken here of one of the truly great rare birds..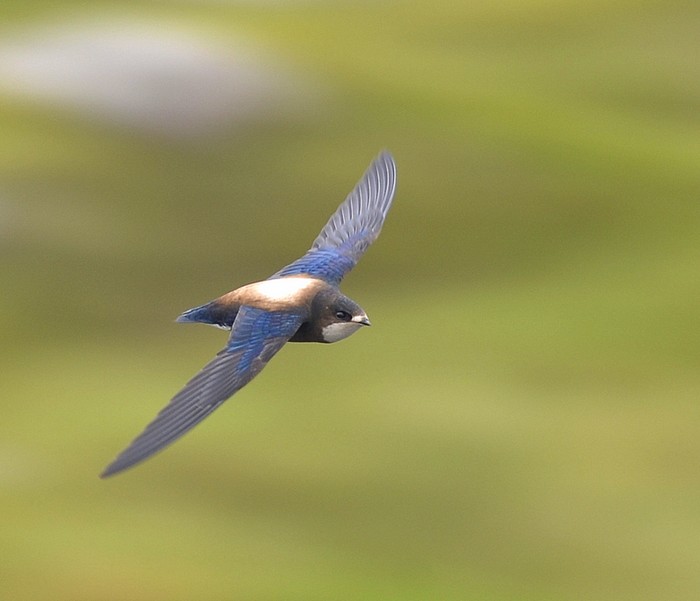 Holy Hirundapus Batman…! (…such a choice seems vindicated coz the Finns scored one the day after this was typed…there's clever!)
Mark Golley
25 May 2016
Many thanks to all the photographers this week who've been busy posting shots on the
RBA gallery
.
Rowena Castillo Nicholls, John Gale / www.galleryofbirds.co.uk, Dean Eades, Stuart Piner, John Kemp, Kevin Osborn, Barry Wright, Chris Bell, Steph' Thorpe, Peter Triston, Pete Hines, Michael Trew, Simon Colenutt, Shaun Ferguson, Michael Malpass, Lee Gregory / Fair Isle Bird Observatory, John Pringle, Phil Gaywood, Martin Cade / Portland Bird Observatory, Sean Nixon, Alan Doidge, Derek Williams, John Richardson, Graham Stacey, Paul Kelly / Irish Bird Images, Terry Hobson, Tim Stenton, Neil Hughes, Andy Williams, Joe Pender / Sapphire Pelagics, Nick Franklin, Ephraim Perfect, Steven Nuttall, David Aitken, Mark Chidwick, Jim Swalwell, Richard Rafe, Mark Coller, Jack Hill, Martin Adlam, Angus Molyneux, Matthew Mellor, Rebecca Nason, Robin Mawer, Mark Bowen, John Nadin, Dorian Mason, Alan Tate, Jack Levene, Josie Hewitt, Frank Golding, Michael Malpass, Dr Pete Wheeler, David Tipling, Chris Bromley.
Please note: we put a lot of time and effort into sourcing and and producing the images, videos and graphics for each roundup. Some of you (probably Apple users) may notice some photos etc. that appear to have incorrect captions. Please try refreshing the page as they are correcty captioned. If after a refresh they are still showing the incorrect captions then please email us
Contributors websites