Mark Golley's weekly birding round-up: 30 Mar - 05 April 2016
The week at a glance
Belated "RFP" news - Kent hosts a Western Rufous Turtle Dove a week ago
On the Isle of Man comes this week's rarest new bird, a Slate-coloured Junco - and it shows nicely too…
Cornish Arctic ermine-feathered double in 24 hours - a Gyr followed, amazingly, by a Snowy Owl!
…while the juvenile Gyr continues to delight on the Hebrides
Britain's second colour-ringed Baltic Gull surfaces again in Leicestershire
Cornwall's lingering Pacific Diver makes it in to April…
…while, from nowhere, the Hudsonian Whimbrel reappears again too
Orkney's male Northern Harrier back on North Ronaldsay after over a month away
County Cork's adult Glaucous-winged Gull makes it to April
Norfolk welcomes a Northern Long-tailed Tit as the review period closes
Lock-up wire-hopper or the real deal? Cumbria's Demoiselle Crane still in situ…
Things certainly seemed to perk up a touch once the final dribs and drabs of Storm Katie cleared away out in to the North Sea last week - after that soggy ole Bank Holiday Monday (and those nasty three-digit gusts of wind in places) the new review began with largely clear blue skies, the occasional puffy white cloud and winds from a somewhat variable south-sou'west to almost light northerly.
Ahead of the weekend, a weakening weather front passed across much of Ireland and western and far northern coasts of Britain, bringing rain for many - meanwhile in the east and southeast, the sun was out again with (once again), varying degrees of cloud.
The weekend saw much of the country enjoying some settled weather with more sunshine, more warmth in the temperatures and some rather migrant friendly southerly winds too (reflected in some of the species that moved in too). Ireland's southern half saw more rain pass through and by the new working week it was the eastern side of England that had to put up with some damp weather as a pocket of heavy rain moved quickly away and off towards the continent.
Conditions were more favourable to the brave waifs and strays who dodge the bullets, illegal nets and lime sticks of the Mediterranean (but whilst we still allow the carnage of the grouse moor and other wildlife crimes to continue, Britain is no better) for the first time in 2016 and despite it being the earliest of April dates, the weather put a bit of vim and vigour in to many birder's step as spring felt like she was really on the way…
…and it turned out to be a busy old week…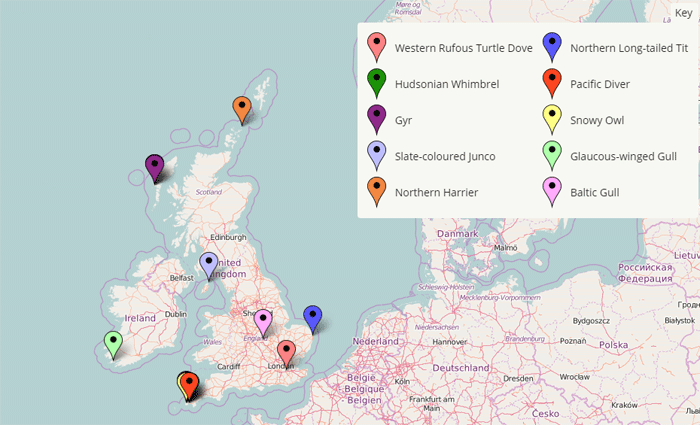 Western Rufous Turtle Dove
Always coming as a surprise are those bits of belated news of something really rare in a garden somewhere that's been around a while and is neatly identified from photos. It happens from time to time and the evening of April 2nd saw the scenario crop up once again as news of a Western Rufous Turtle Dove (the form meena) emerged from the village of Otford in Kent (just north of Sevenoaks and due south of Dartford).
The hugely rare garden visitor had been in place since around February 18th and was still in place last week but searches the day after the news came out bore nothing but negative vibes throughout the day.
If accepted, this will become the second record of the somewhat petite form this winter, following on from the popular bird that found itself in the gardens of Scalloway in late November and on in to December (before heading further to the north northwest and dropping on to Faeroes).
Check out some of the round-ups from the last week of November and first week of December for all your orientalis and meena record break downs (in terms of respective numbers of each) but this will become the 13th British record and a first for Kent.
Perhaps of interest is the notably upturn in records (of either form) in the past 14 years. Prior to 2002 there had been only five records, the most recent of which had been the Spurn meena on November 8th 1975. A gap of 27 years followed but, quickly, three appeared in the far north of Britain between November 2002 and December 2003 (two in Highland and one of Orkney). Seven years elapsed until the multi-observed orientalis in Oxfordshire from December 2010 to May 2011 with a Suffolk garden bird present at Barsham in April of 2011 too. Norfolk birders all missed out on the retrospectively identified bird at Hickling in March 2012 and then along came the two birds of this winter - eight birds in less than two decades is a significant upturn in the proceedings.
Slate-coloured Junco

... I did however notice the dusky grey markings on the body feathers and thought it could be some kind of warbler, maybe a Lesser Whitethroat. The bird then jumped out of the brambles onto the ground and straight away I focused through the binoculars and couldn't believe it - a Slate-colouted Junco!
Read Sean Gray's finders account here
If the excitement surrounding an exceptionally rare mainland dove was very much short-lived - gone before we knew it - then the appearance of a Slate-coloured Junco out in the Irish Sea, at Point of Ayre on the Isle of Man, also felt likely to come and go a little promptly too.
This delightful species isn't the mega it was once, thanks in no small part to a veritable bundle of "available" birds in the late 80's and 90's and more recently, the 40 day New Forest bird of the winter of 2011-'12 eased any outstanding listing issues. Two further Juncos followed last spring as well - the one-day singing males on Shetland Mainland and Cork's Dursey Island - birds which took the overall standings to 46 birds in all.
None of the above should, in any way detract from the quality of the find this weekend on the Isle of Man - a rootle in the record books is tough because the island isn't included within the BOU catchment area but it is (indeed) an island first and a very entertaining surprise on spring's 1st true bird-packed weekend of the year.
This smoky-toned cracker was, as it turns out, a classic one-day spring bird - searches on site on 4th yielded empty bushes only - and is the eighth for April, twos duly noted in 1975 (in Gloucestershire and Gwynedd) and 2008 (in Kent and Yorkshire).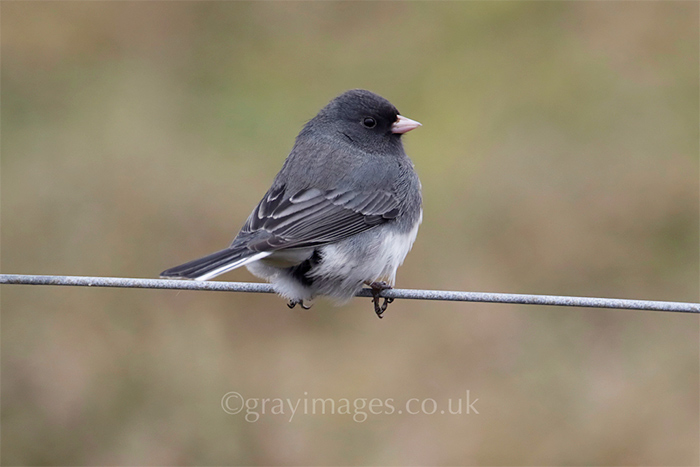 Cornwall's Arctic double: Gyr & Snowy Owl
With many birders looking on with envy at the wonderful array of images from the white Gyr that follows, news of another, more accessible white bird in west Cornwall on 3rd piqued a degree of interest.
Seen on a classic date and classic early April location (as per last week's roundup), this new arrival was first noted at St. Just, before drifting over Pendeen and Bosullow Common before appearing at Men-an-Tol later in the afternoon.
There have been 16 previous Gyr records in and around the county of this stunning bird of prey, six of them since 2000 with this week's arrival being the fifth in April and the first anywhere in the county for exactly seven years - one spent two days at Newquay on Arpil 3rd-4th 2009.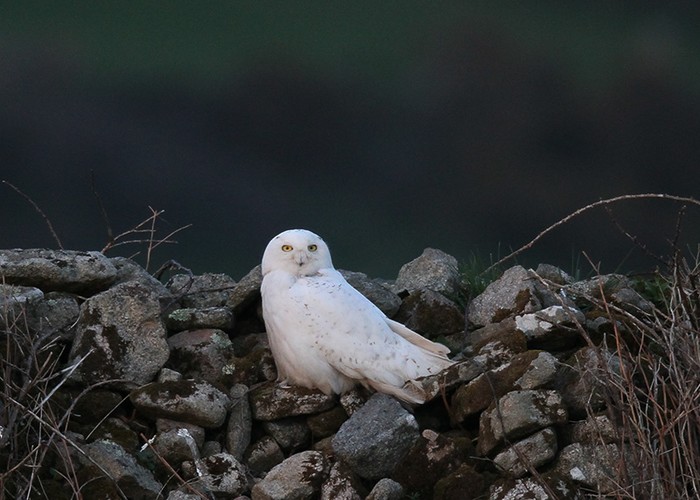 Birders searching for the falcon on Men-an-Tol the next morning may have wistfully cast their minds back to a couple of other big rares noted at the same site in recent years - the male Northern Harrier of November 2013 and the hugely popular Snowy Owl of 2008. Few would have predicted that one of the latter would soon be making the news just a few miles away but that's just what happened - Cornwall's 7th Snowy Owl had been found in the Kenidjack valley for a remarkable early April double.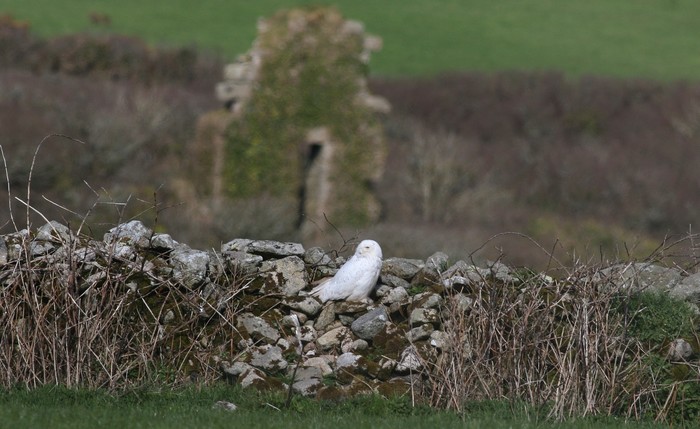 The Owl remained in the area a little closer to St. Just for much of the morning and through until dusk (but was gone the next day) is the second (or perhaps third) modern day record - the aforementioned wintering bird of 2008 in to 2009 stuck around the Zennor and Sennen areas for much of the time through the 120 days stay with what may have been a different individual located at Falmouth in February 2009.
Twitchable English Snowy Owls remain (as you'd expect) a tremendously rare event; that Cornish bird (which first arrived on Scilly) was the most recent one until this week, before that comes the ship-assisted bird in Suffolk (found in Felixstowe Docks in October 2001) with one a few weeks before that for a day in Cumbria. Those birds and this week's Cornish arrival are the only four English mainland birds in the last 25 years - if it stays, a crowd is guaranteed.
Gyr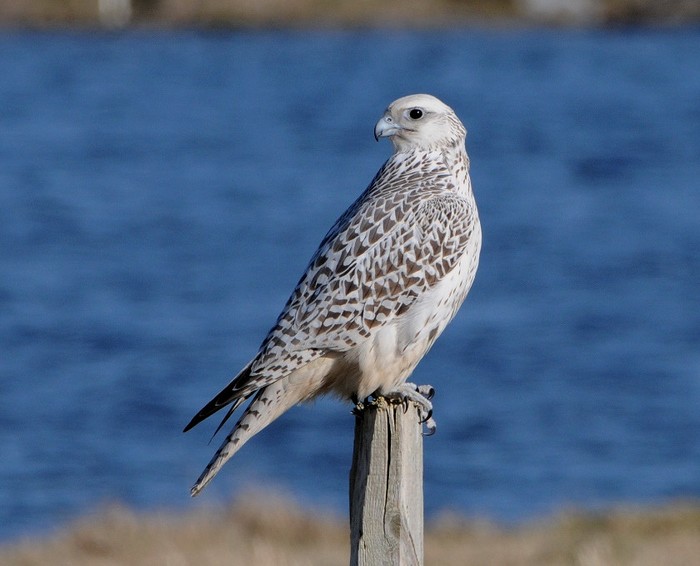 This species and the other Arctic wanderer mentioned above may well be the "commonest" official BB rarities to feature within the headliners to date, but the increasingly astonishing performance of the majestic juvenile/first-winter female white Gyr on the Outer Hebrides, made it feel like a little bump up the running order was required to acknowledge this marvellous bird…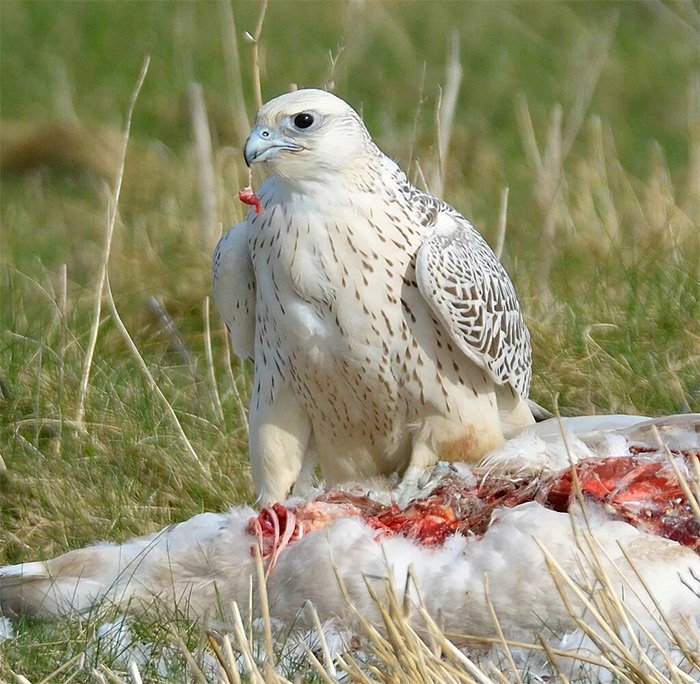 It all began on December 6th last year when a white Gyr appeared on the machair at Ardivachar Point, on South Uist where it was photographed bathing in puddles - and this was just the start of a series of captivating images to come from around the islands over the next four months or so of this most glorious of raptors.
What may have been the same Gyr could have moved islands through December and one was logged at Hougharry, on North Uist on 21st of the month - and it was then seen at various points around the same island through until January 8th of this year. A week or so later, and a Gyr is seen around the Loch Bee area of South Uist (from January 15th intermittently through to February 6th) and what was presumably a new one-day bird was found at Butt of Lewis on February 1st.
Later in the same month, two sightings of a white Gyr came from North Uist (on 21st and 25th) and then nothing was noted March 14th when one appeared at Loch Paible, North Uist. This bird quickly settled down and although not seen every day, became a significant draw as Easter approached, weekenders taking their chances and many of them secured views to live long in the memory…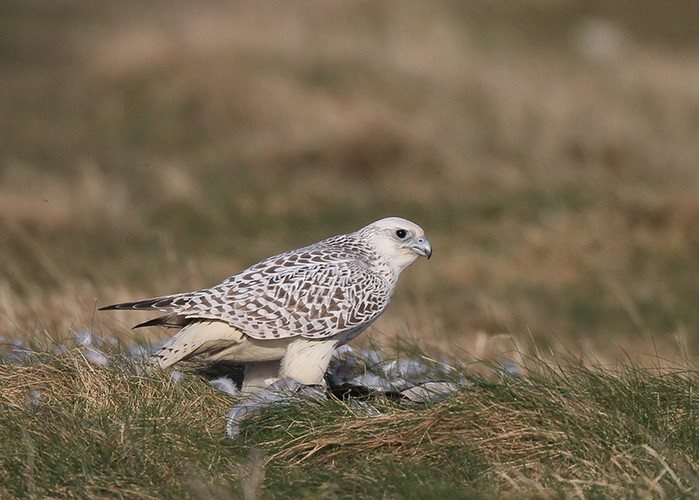 …and this week was no different, as this most mighty and most regal princess of raptors gave jaw-dropping views in and around the Balranald RSPB reserve, often showing sensationally well as it attended a fresh swan carcass through until April 5th.
There may have been in excess of 500 records across Britain and Ireland and over 70 on the Outer Hebrides alone but few, if any, have been quite like this one…
Baltic Gull
Black J727, the adult Norwegian Baltic Gull continued to lurk in Leicestershire this week, seen again on the roadside pools near Shawell during the late morning of 2nd (online chat mentioned it was at the same site in 2014 too).
Contra to last week, and with apologies to finder Carl Baggott, the bird was ringed not as a chick but as an adult in her Nordic homeland (in late February 2006) and in the latest shots, looks even more the part than it did in last week's images - all slinky and dinky and utterly lovely.
As was loosely touched upon last week, it is such a shame that it is only colour-ringed fuscus that generate comment in Britain - as was noted seven days ago (in a round the houses way), field identification of unringed, non-adult birds has been in full flow for at least a decade (due notice being taken of the Jonsson paper and employed to great effect at Cley in 2006 for instance - Birding World Vol 19, No. 9) and many experienced gullers are seeing them in various parts of the country (be they early autumn juveniles or mid-summer first-summers).
Sadly they aren't seen as sexy and are largely ignored (make up your own mind as to just why so many people can't be arsed with them - you know yourself just what you think of them and you'll know why too…).
Pacific Diver
Last week was odds-on favourite to have been the quietest week of the year so far, but the appearance of Britain's second adult Thayer's Gull ensured that for devotes of genuinely enthralling and challenging really rare birds, there was something to get the old gnashers in to…
No such luck this week (not until the Saturday lunchtime at least) as the first big birds of the week were either long-stayers or a touch contentious - anyways, making a tiny bit of personal history for itself, was the wintering Pacific Diver seen off Perranuthnoe on March 31st and close by in Mount's Bay, from St. Michael's Mount on April 1st and 3rd.
The latter dates are significant where this splendid rarity is concerned, it has never yet remained so long in to the end of a Cornish winter/start of a Cornish spring, the previous latest departure (as mentioned here a few weeks ago) was March 25th 2013.
Hudsonian Whimbrel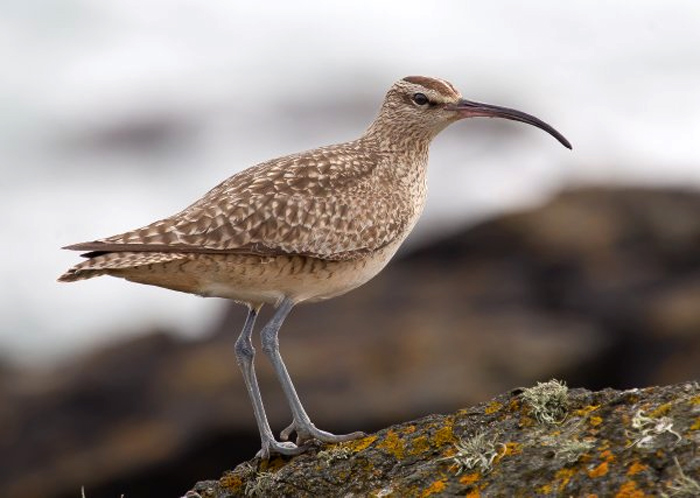 Coming as something of a surprise in almost precisely the same spot as the old Diver was the rediscovery of the first-winter Hudsonian Whimbrel during the afternoon of 2nd back on the rocks at Boat Cove, Perranuthnoe - the first sighting since March 13th (and there were three consecutive days post 13th with proper negative news) and it was there again the following morning too (with further sightings week coming on 4th-5th).
Presumably this Cornish 1st has secreted itself away in a cove somewhere along the coast - vagrants really do do some fascinating things...
Northern Harrier
Another significant rare that has been hiding who-knows-where of late is the male Northern Harrier that has been a frequent attendee of the Headliners here since it first arrived on North Ronaldsay on September 25th last year. He was something of a staple part of numerous weeks' bletherings through until early December - since then, he's been acting up a bit.
There was just one other December date, with one in January and February saw sporadic mentions early, mid and late in the month, with February 28th being the last recorded date until - hey presto! - there he was again on April 2nd, all grey and ghostly.
Where's he been I wonder?
Glaucous-winged Gull
At long last, falling away from the top spot like Bohemian Rhapsody and (Everything I Do) I Do It For You is the Castletownbere Glaucous-winged Gull; still present on April 3rd in the Cork town to clock up another month in an increasingly long stay.
Whether it stays or goes, it will always be more interesting than either of said dreary, dirges above.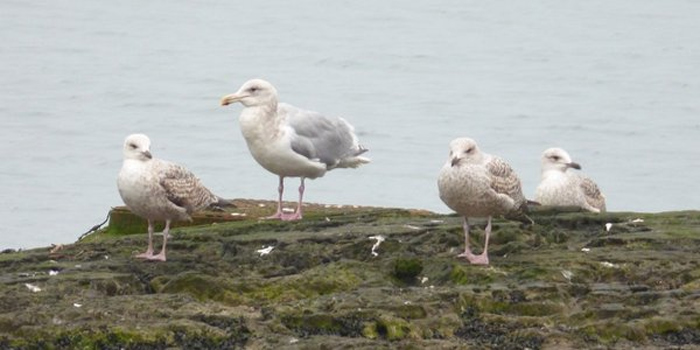 Northern Long-tailed Tit
After a handful of south coast birds seemed to melt away well before April approached, the late afternoon news of a Northern Long-tailed Tit at Gorleston-on-Sea (Norfolk) on 5th was a boost for east coast birders - especially those in the county where it alighted.
If accepted, it will be the first record since a handful were reported across the county in the late autumn/early winter of 2010, none of which were twicthable. The only recent bird that showed at all was the early April bird in and around Horsey and Hickling in 2006.
The Gorleston bird was seemingly an all-too-brief showing, birders arriving later in the evening couldn't find said snowball.
Demoiselle Crane
Lastly to the continuing saga of the "is it or isn't it" adult Demoiselle Crane in Cumbria. There are still folk heading to see it and there's been plenty of chat continuing online as to the provenance or otherwise - the bare bones of it being that it was still at Eaglesfield through until 31st.
In a week where flogging a dead horse will be to the fore, courtesy of the Grand National, it seems like an entirely appropriate metaphor to slap on the listing wishes of those keen to see some elevation for the very pretty northern Grus.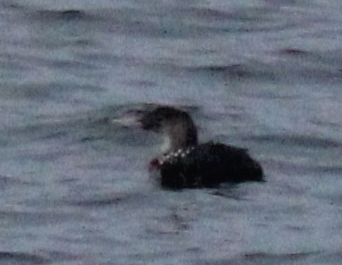 Finally then, we're on to the other stuff…
There were six White-billed Divers to report this week; the 30th brought news of both the birds at Burghead (Moray) and also at Eoligarry, Barra (Outer Hebrides), the latter was seen through until 4th, the former to 5th. The same date also saw the appearance of one on Orkney, seen at Herston (South Ronaldsay) while over on the Hebrides, two more were again seen from Port Skigersta, near Port Nis, on Lewis on 2nd with three on 4th.
A dark Pomarine Skua was photographed off St. Kilda, from the R.V. Celtic Explorer on 30th and a pale phase headed past Lizard Point (Cornwall) on 2nd.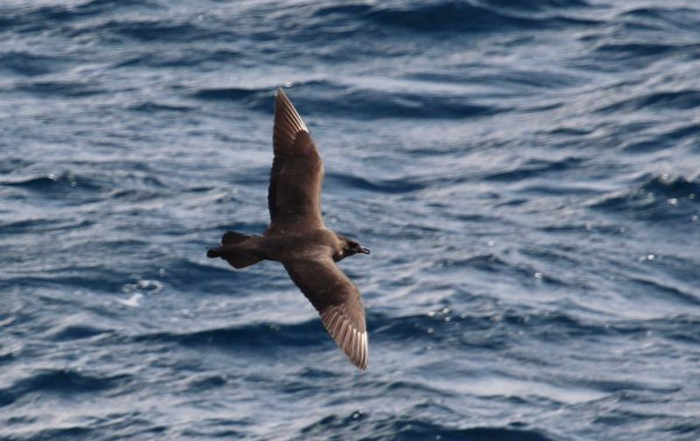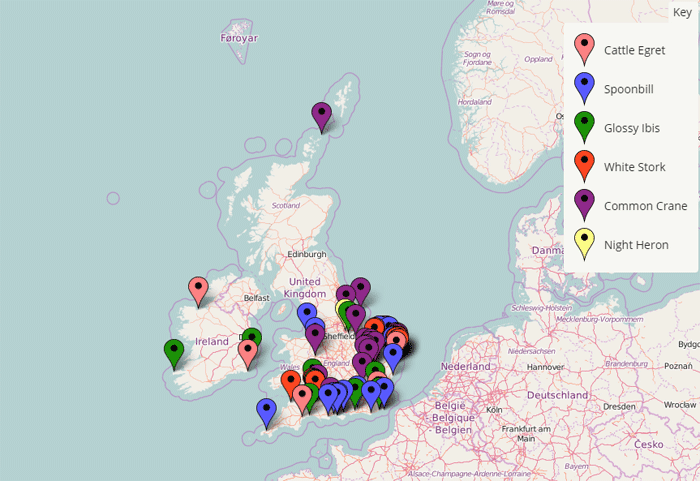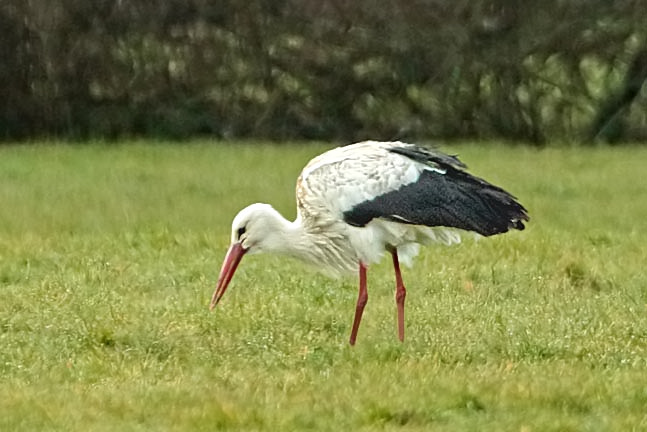 With those first puffs of overshoot friendly weather leading in to the weekend, you'd really like to think that the White Stork seen over fields at Bittadon, not too far from Ilfracombe, on Devon's north coast was going to be the real deal - there's certainly nothing to say otherwise. What was presumably the same bird resurfaced a couple of days later, over Tealham Moor (Somerset) and moved from there to Ham Wall RSPB on the final day of the review week.
Duffers remained at either end of Norfolk, in the west at Heacham and then Snettisham on 30th with at least one roaming around the marshes of Berney, Halvergate, Breydon and Acle while origins of one along the cliffs at Corton (Suffolk) and then Hopton (Norfolk) on 31st have to be viewed as questionable (it was reported late on 4th that the Halvergate bird at least may not be a local plastic-stork, so maybe that bird is linked to the Corton + Hopton fly-by? Also on 4th was news of another flyover in Norfolk, at Surlingham.
In South Yorkshire, a Night Heron was reported along the river at Doncaster on 31st but there's been no more sign of that one just yet.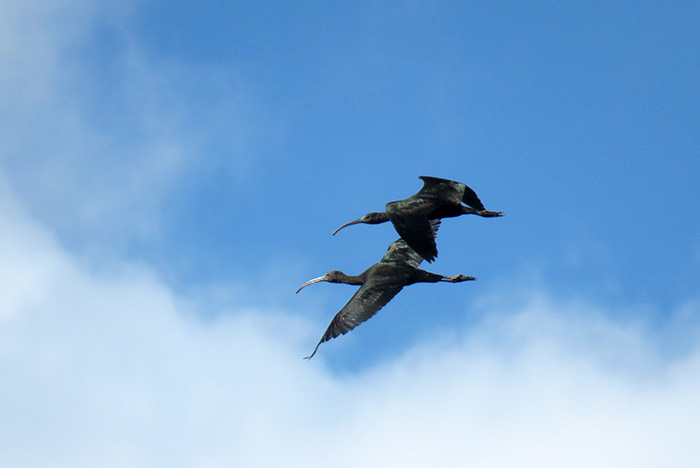 A new Glossy Ibis started off the week's proceedings at Slindon (West Sussex) on 30th - the first in the county for a couple of years. Up to nine more were recorded through the remaining days of the week; on the 4th one Reappeared in East Sussex, at Pett Levels while remaining throughout the week were singles at Seaton (Devon), Meare Heath (Somerset), Misson (Nottinghamshire), Goldcliff Pools NR, Newport Wetlands (Gwent), Smerwick Harbour (Co. Kerry) and two were still in Wexford, at Cahore. Also on 5th, one was noted over Dungeness (Kent).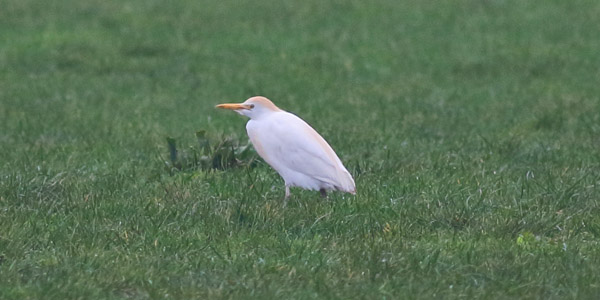 Also all making it to April 3rd (at least) were four of the week's five Cattle Egrets - still in place at Powderham (Devon), Biddenham (Kent), near North Cove (Suffolk) and Tacumshin (Co. Wexford). Another Irish bird was found at Enniscrone (Co. Sligo) on 4th-5th - an exceptionally rare bird there, indeed it is actually a 1st for the county (which, as it turns out, had been around for a couple of months).
While it may have been a hectic time for new rares, the past seven days have been one of the quitest of the last four or five months for Spoonbills - struggling to get to 20 birds in all, spread widely across eight English and one irish county. The highest counts of the week were from Hampshire, five seen at Keyhaven Marshes on 2nd with four over Titchfield Haven NNR the following day. Four lingered in Dorset's Poole Harbour at the start of the week with three at Stanpit and four over Eastbourne (East Sussex) on 4th (appearing at Rye Harbour the following day) - the only other multiple being the two Irish birds that remained at Tacumshin. Otherwise it was three singles in Norfolk and other loners spread from Cornwall to Cheshire, including one at Whixall Moss (Shropshire) on 4th-5th, the first in the county since October 2013.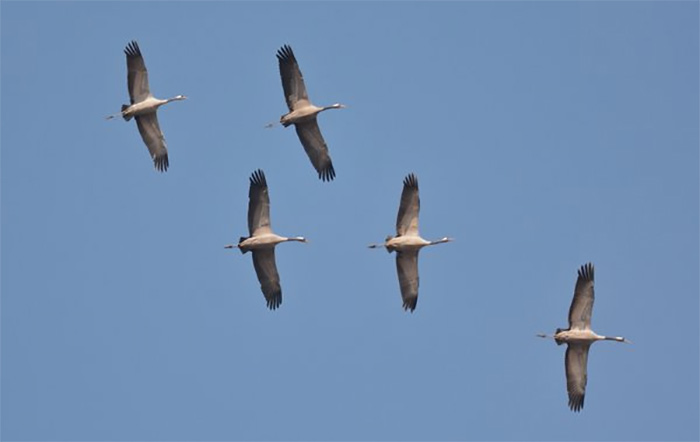 As usual it was East Anglia that fared best with records of Common Cranes with Norfolk coming out on top with a peak of seven birds over Martham Broad on 31st a day which also saw four more reported from Kelling Heath. Also on March's final day were lone birds at Strumpshaw Fen RSPB and Horsey while 30th saw one noted from Welney WWT while five were seen on 2nd-4th at Winterton.
In Cambridgeshire, Cranes were seen at four sites around the county, including six over the A14 near Cambridge on 30th when three were also seen again at Eldernell. Singles were also reported from Hemmingford Grey on 1st and near Bluntisham on 2nd.
A flock of four spent half an hour drifting over Chew Valley Lake (Somerset) on 1st, with two again on 5th (introduced birds from Gloucestershire perhaps?) and two were at Wimborne St. Giles (Dorset) the same day. A migrant arrived on North Ronaldsay (Orkney) on 2nd (the same one as was there a few weeks ago?) while two over York on 3rd and singles over Hatfield (Hertfordshire) and Hunmanby Gap (North Yorkshire) round off the action.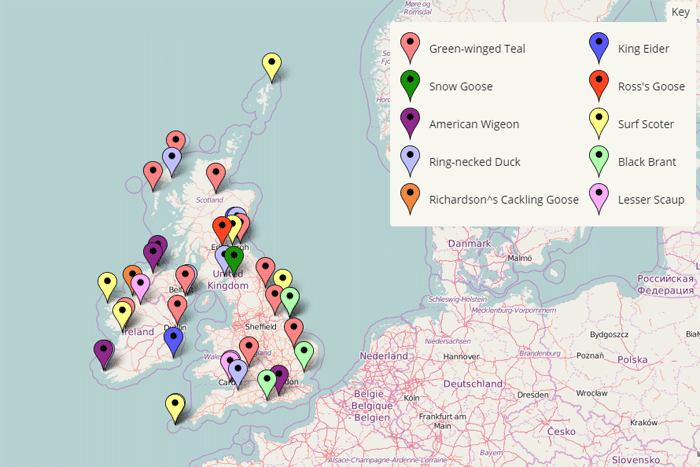 A departing Ross's Goose was found amongst the Iceland-bound Pink-footed Geese at Bathgate (Lothian) on 3rd and again on 5th - perhaps the same vagrant that was in Clyde and Forth earlier in the winter? Another cute white and black honker to resurface this week was the Cumbrian Snow Goose - seen at Rockcliffe Marsh on 5th.
Still out in Sligo on 4th were the two vagrant white-cheeked geese, the Richardson's Cackling Goose and the Todd's Canada Goose in place at Ballintemple - they'll be off soon surely…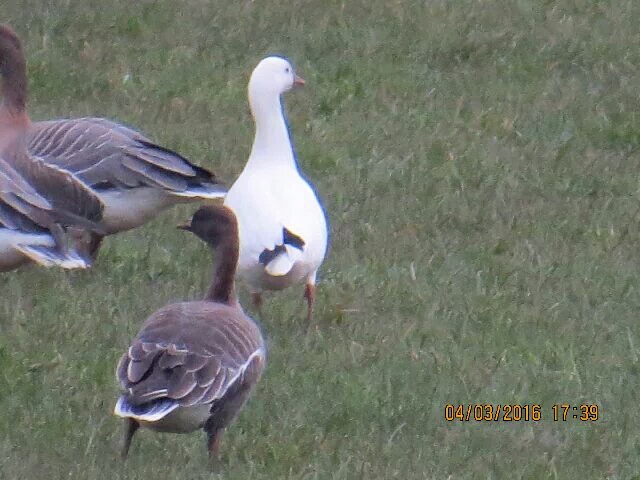 Spurn's recording area continued to host two Black Brants this week, seen along the Humber through until 3rd at least, with a single present on 4th. Just two more were noted, at Gosport (Hampshire) on 30th and again on West Mersea Island (Essex) on 31st.
We may have lost one of our usual Lesser Scaups, no mention this week of the Bodmin Moor bird, but there were still two to report - still at Lough Skean (Co. Sligo) to 3rd with the Welsh drake in Cardiff Bay on 1st before heading back to Cosmeston Lakes CP on 3rd.
There was a little rise in the number of Ring-necked Ducks found and reported this week helped along by the group of three (including two drakes) at Lough Namona, near Waterville (Co. Kerry) on 3rd-4th. Also new in Ireland was the drake at Castle Ward (Co. Down), again seen on 3rd-4th while one remained in Donegal, at Inch Island to 30th.
New on the Outer Hebrides was a drake Rn-D at Leumrabhagh, on Lewis on 4th while the Scottish mainland held on to single drakes on Kilconquhar Loch (Fife) to 3rd and Caerlaverock WWT (Dumfries & Galloway) to the end of the week while England's only bird from the nine noted was again on the Somerset Levels on 1st.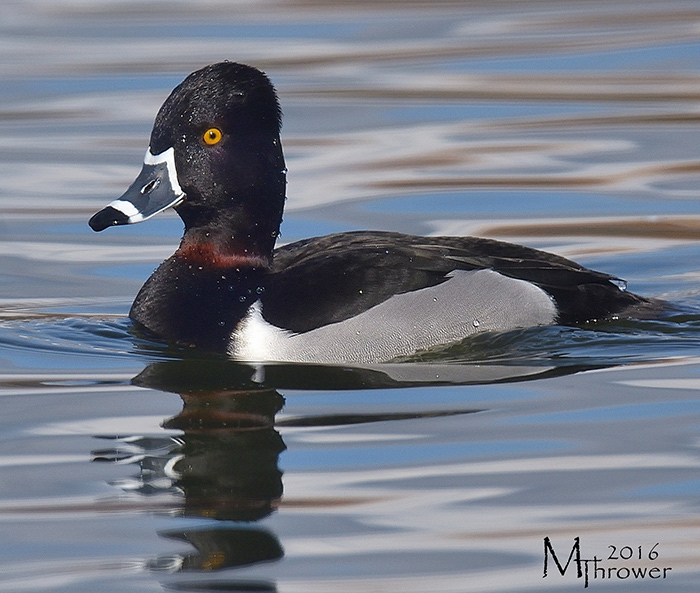 A drake American Wigeon was back along the waterways of Ballinskellings (Co. Kerry) on 31st and was one of just a tiny handful noted in a week where the change from one season to another couldn't have been more apparent. Two drakes were reported again from Goorey, Malin (Co. Donegal) on 31st while, not far to the south, on Inch Island, a lone drake seen on 30th-2nd was joined by two hybrid drake American Wigeon X Eurasian Wigeon on the latter date. Innarestin'…
Same, same for Green-winged Teals, another week with 13 noted with a split of 6:4:3 across Scotland, England and Ireland. Those Scottish drakes included two again at Loch Flemington (Highland) on 30th (with one to 4th), two singles still on the Hebrides, at Loch Stiapabhat, Lewis and Balranald RSPB, both to 3rd, with mainlanders at Tyninghame Inner Bay (Lothian) to 4th and Caerlaverock (Dumfries & Galloway) to 5th.
English drakes saw a new bird appear at Denver Sluice (Norfolk) on 2nd and Blacktoft Sands RSPB (East Yorkshire) on 4th with lingerers at Coombe Hill Meadows (Gloucestershire) and Saltholme Pools RSPB (Cleveland) to 3rd and 4th respectively.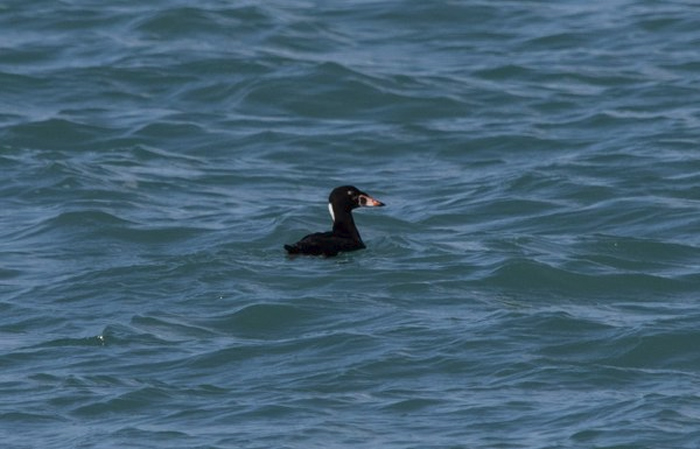 Ireland's three Green-winged Teals were still to be found at North Bull Island (Co. Dublin) to 31st and Kiltiernan Turlough (Co. Galway) to 3rd while new was one at Quoile Pondage (Co. Down) on 30th.
Hands up who wants to see a flock of NINE Surf Scoters?!?!? Well if you do, take yourself off to Claggan, along Mayo's Blacksod Bay quick smart - that was the amazing number recorded on 2nd (the third week in a row there's been tidy numbers there). The group consisted of four adult males, three adult females and single young male and female - impressive scenes (as the kids may say).
Elsewhere in Ireland, a drake remained off of Collsiva Quay, near Ballyvaughan (Co. Clare) to 3rd while first-winter drakes in England lingered between St. Mary's and St. Martin's (Scilly) to 3rd and Filey Bay (North Yorkshire) to 5th. Shetland held on to the adult drake Surfie on Unst through to 3rd while on the east coast, drakes were at Joppa (Lothian) to 1st and in Largo Bay (Fife) to 31st - the same site also continued to hold the female King Eider for much of the week while the Wexford Queen was noted throughout, present to 5th.
Hooray! There's a new shorebird to write about!
Admittedly there's not masses to say about the fresh-stock provided by the Lesser Yellowlegs that found itself on Carlton Marshes (Suffolk) on the morning of 3rd - it will become 11th record for the county and the first since a two-day bird on Halvergate Island RSPB in April 2013.
Aside from the modicum of excitement generated by the 'legs, it was as you were for the rest of the week's shorebirds…all three 1w Long-billed Dowitchers were still showing no urge to head off just yet, recorded at Keyhaven Marshes (Hampshire) to 2nd and both Cresswell Pond NWT (Northumberland) and Rutland Water (Leicestershire) to 5th.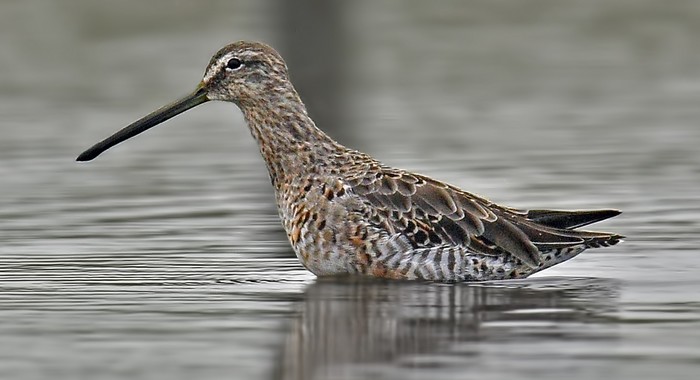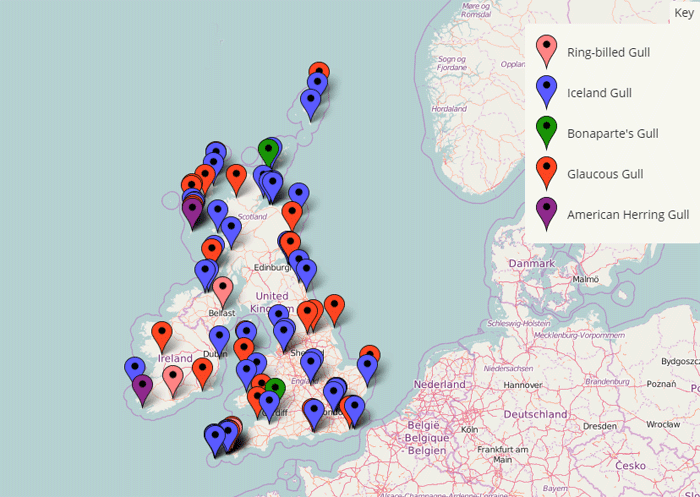 Making a surprise reappearance out on Barra this week was the first-winter American Herring Gull at Castlebay on 3rd-5th - it was last noted on site on March 7th. New for the week was the second-winter at Cahermore (Co. Cork) on 3rd; it is tempting to surmise that it may even be the same bird that was seen there almost a year ago (on April 15th 2015).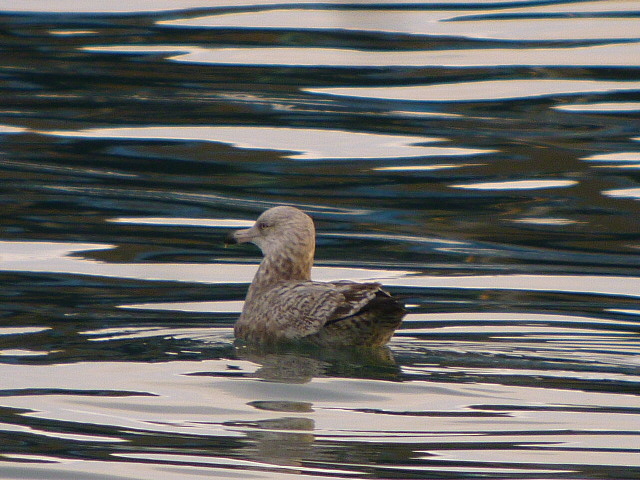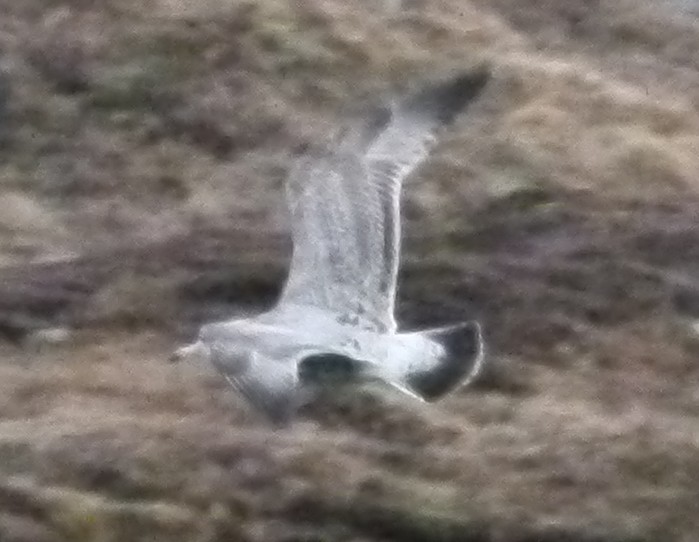 Away up in Highland, the adult Bonaparte's Gull that resurfaced again last week at Thurso was seen again on 30th while in south Wales, a little behind itself was the returning adult seen in Cardiff Bay on 5th - a bird that's been seen almost annually since 2009.
Ring-billed Gull numbers fell through the floor this week, from 16+ seven days ago to a mere four (maybe five) - the second-winter remained on the Hayle Estuary (Cornwall) to 5th while Ireland saw just three or four reported; two were seen in Cork City on 3rd (with one on 5th at Lavitt's Quay) and a second-winter was at Belfast Lough RSPB (Co. Antrim) on 2nd.
Also falling away this week was Glaucous Gull - 35 noted across 22 counties in Britain and Ireland, with eight of Scotland's 15 seen on the Outer Hebrides. Four birds were noted in the southwest of England, part of a national weekly total of 11 while Ireland and Wales both managed four.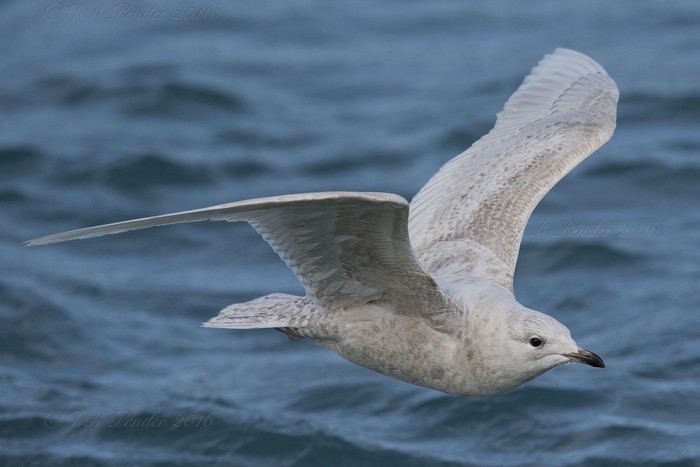 Iceland Gulls also dropped away as well in a now familiar trend this week; 50+ seen in 24 British and Irish counties (compared to 53:35 seven days ago). England's 20 birds were helped hugely by at least half a dozen in west Cornwall and on Scilly, with a further five in the southeast. In Scotland, eight on the Hebrides accounted for just under half of the country's total while three of Ireland's ten appeared around County Cork. Wales comes in at the back again - two birds seen in Ceredigion their only input.
We're officially in to the start of that ole Black Kite time of year and this week saw the first of 2016 heading east over Hythe (Kent) on 3rd - there'll be plenty more of these reported in the next eight weeks or so.
A few roaming Rough-legged Buzzards were mentioned at various places around the country through the last seven days; the first was noted at St. Osyth (Essex) on 30th with another reported in Wiltshire the same day. The final day of March saw one head across Burnham Overy Staithe (Norfolk) and another report came from Essex, at Stanford-le-Hope on 1st. Two more were logged on 4th, reported west over Rodmersham (Kent) and Butley (Suffolk) with another report from the latter county, at Brandon, on 5th. Regular Rough-legs remained in the Waveney Forest (Norfolk) to 2nd and at Holland Haven (Essex) to 4th.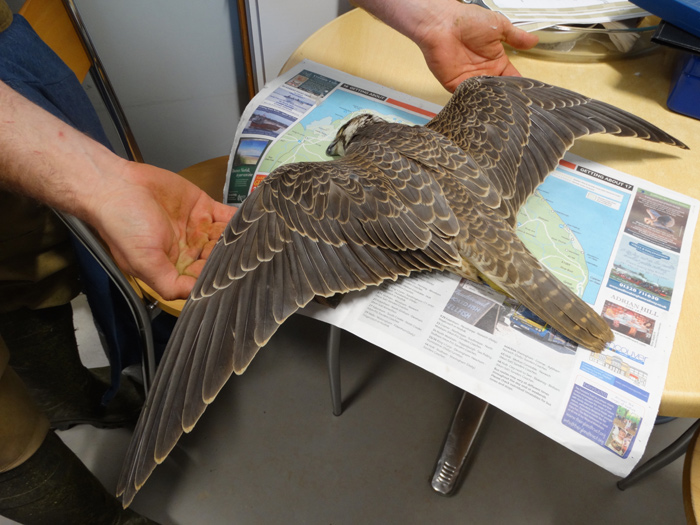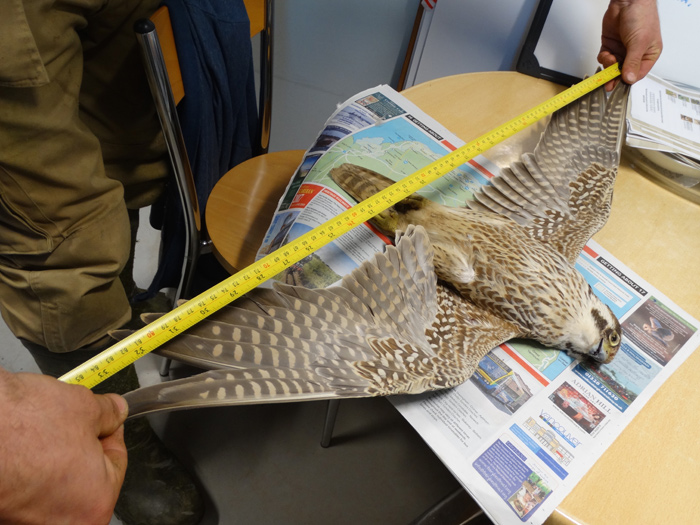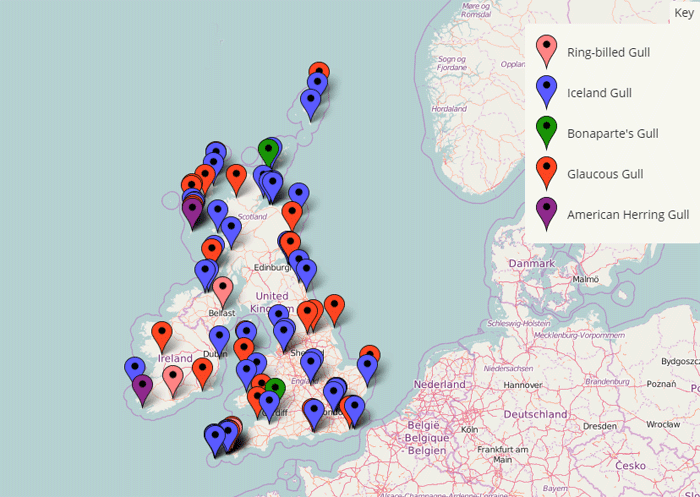 The first confirmed Woodchat Shrike of the year was found on the Lizard, at Windmill Farm NR on 2nd where it stayed through until the 5th (it comes on the back of an unconfirmed report from Dorset last week). New too to 2016 was the Alpine Swift seen at Bolton Ings, in the Dearne Valley (South Yorkshire) on 1st.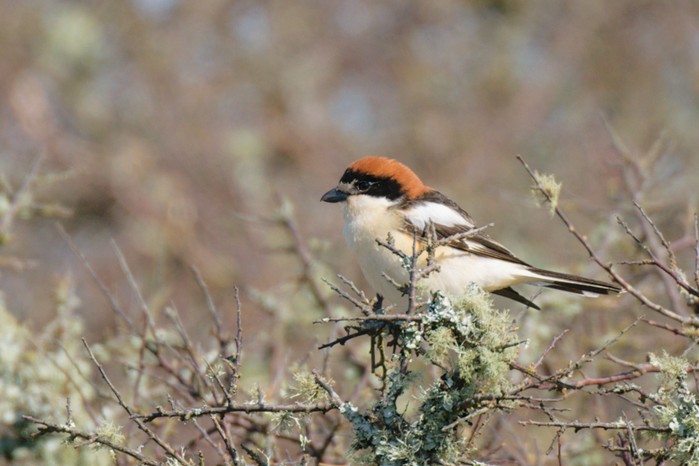 Five new Serins were found through the week; the last day of the review period (5th) saw one head over Dungeness (Kent) while prior to that, a busy 3rd saw singles noted at both Spurn (East Yorkshire) and Durlston CP (Dorset) with a singing male on St. Mary's (Scilly) the previous day. The first of the week was found in the Obs., garden at Portland Bill on 2nd and was followed the next day by a nice, early Wryneck was trapped and ringed at (Dorset) on 3rd and a second bird was a brief visitor to Saltdean (East Sussex) on 4th.
There was also a small run of Hoopoes too as things perked up on the overshoot front - up to three arrived on the Hampshire coast on 3rd, at Pennington Marshes, in Southampton and also on Sandy Point with others the same day reported at Polgigga (Cornwall) and Foulness Point (Essex). Another arrived on the Lizard on 4th with Cornwall's third of the week popping up near Sancreed on 5th.
Meanwhile in Staffordshire, the crowd-pleasing Hoopoe took leave of the chosen wintering ground on 31st while back on the south coast, another very popular recent winter discovery, the Portesham Pallas's Warbler continued to show until 5th. Three Yellow-browed Warblers were also on the books this week - still at Marazion Marsh RSPB(Cornwall) to 2nd and new in Crediton (Devon) on 30th-31st and then in London, at Brent Reservoir on 3rd and again on 5th.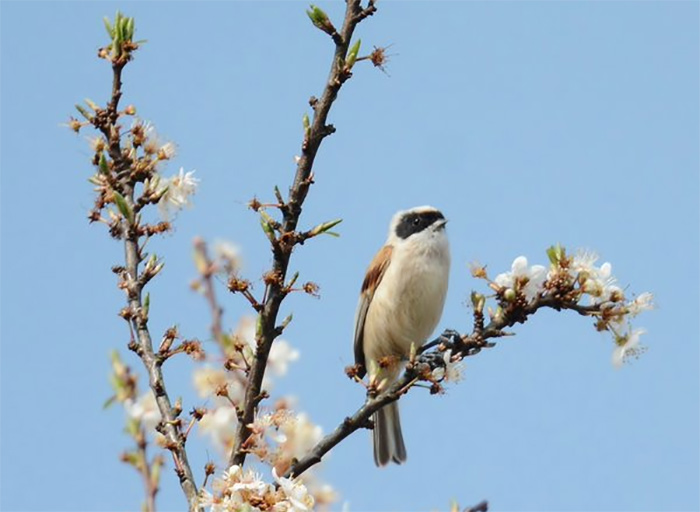 Norfolk's Penduline Tit seemed to lose much of the bashfulness that has accompanied his recent stay at Strumpshaw Fen RSPB - noted daily from 31st-4th and often showing rather nicely. Just one other was reported, appearing again at Ticthfield Haven NNR (Hampshire) on 30th.
In East Yorkshire, the two first-winter Richard's Pipits remained at Flamborough through until 4th and making another appearance was the wintering bird along the Swale (Kent) - seen again on 2nd.
Nine of the week's 23 or so Great Grey Shrikes were to be found in the southeast of England with Surrey seeing birds logged at Hankley Common on 30th, Frensham on 2nd-3rd, Ash Common on 4th with two at Thursley Common on 3rd. Two remained in Hampshire, in the New Forest and at Longparish until 3rd, while West and East Sussex retained a singleton each, still at Ambersham Common and the Ashdown Forest to 3rd and 4th respectively.
Up to four Great Greys were in the Midlands, one lingered near Owler Bar (Derbyshire) throughout the week while one or two were seen in the Forest of Dean (Gloucestershire) until the weekend at least while another in the same county was at Purton on 31st. Fresh English birds were seen at Gilsland (Cumbria) on 31st and Garway Hill (Herefordshire) and Crowland (Lincolnshire) on 5th with further wintering individuals remained at Grime's Graves (Norfolk) to 2nd and Harwood Forest (Northumberland) to 3rd. New in Scotland was a bird at Burnmouth (Borders) on 4th.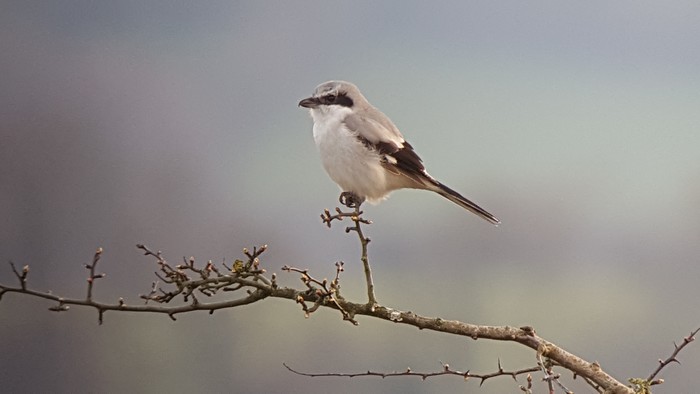 Powys held two of Wales' four birds, in the Elan Valley and also at Hundred House from 31st-5th. Long-stayers were still to be found at Afan Forest Park (Glamorgan) to 30th and at Cross Inn (Ceredigion) through to 4th.
What may be the final Waxwing of another very lean winter was seen at Braemar (Aberdeenshire) on 3rd while, finally, the elusive Little Bunting was logged again near Pyrford (Surrey) on 30th-31st.
The coming week…
If we have weather in place in the next seven similar to some of that we've just left behind, well, the winter blues will begin to ebb away to nothing more than a chilled and fading memory.
Warmer weather is obviously conducive to migrants and with migrants come overshoots, some of which can be vagrants of the very highest calibre.
If there's some south or southeast winds on the cards, there's little doubt that the likes of Scilly, the south coast of England and the bottom corners of Ireland may well begin to reap the rewards - and they are rewards that can come in almost any shape and size.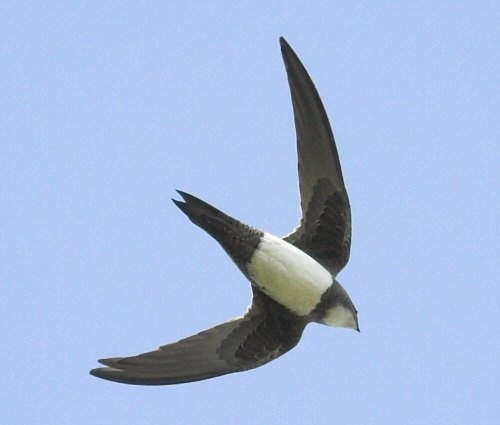 For those with an eye for the aerial feeders, we're lining up for the a blast at another Alpine Swift and a first Red-rumped Swallow, both of which have been noted in decent numbers historically across the seven days ahead, particularly the former...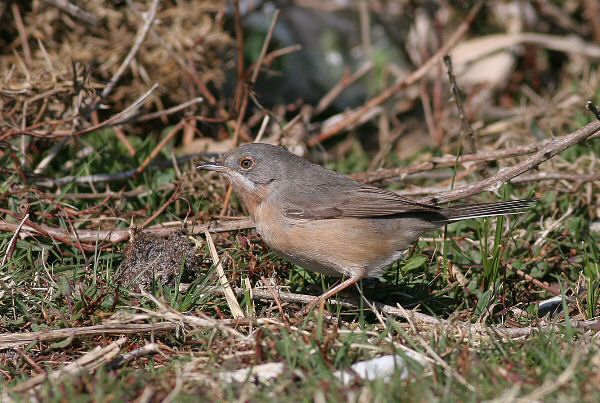 If poking around in bushes is your thing, the odds have just improved on the likes of Subalpine Warbler popping out and announcing itself (this year, more than ever, almost every male Sub-A that moves will be coming under the strictest of scrutiny) while if you fancy a Sardinian Warbler as an addition to your "finds list" - head out on April 10th; three have been found on that date, on Cape Clear in 1995, at Portland in 1997 and in Kent, at St. Margaret's in 2001. And if you fail there, well, there's an overwhelming chance of another Woodchat somewhere if the weather is nice and kind to us…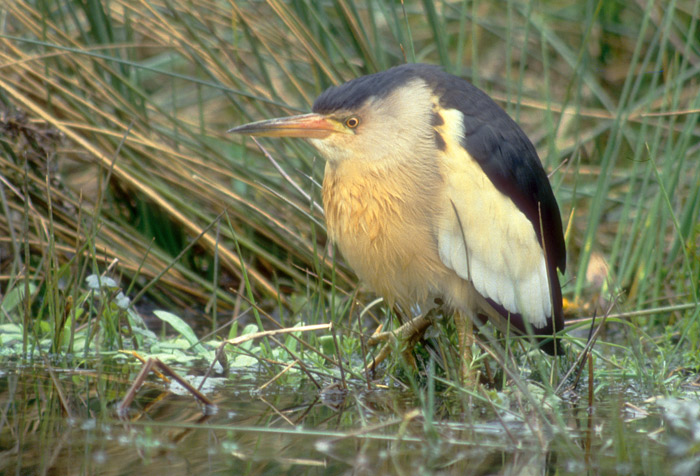 With those sort of overshooting passerines come overshooting herons and the like - Purple Heron, Night Heron, Little Bittern and Squacco Heron could all be potential rares for the week ahead.

If shorebirds are your bag and the recent trio of dowitchers are getting a little dull, we're heading towards a nice time of year for an arrival or two of Black-winged Stilt - at least 16 records (including some multiples) have been noted in the seven days ahead while April 6th and 7th have scored two recent-ish Killdeers - on Shetland and the Hebrides in 2007 and 2009 for the former date and Norfolk and Lancashire for the latter.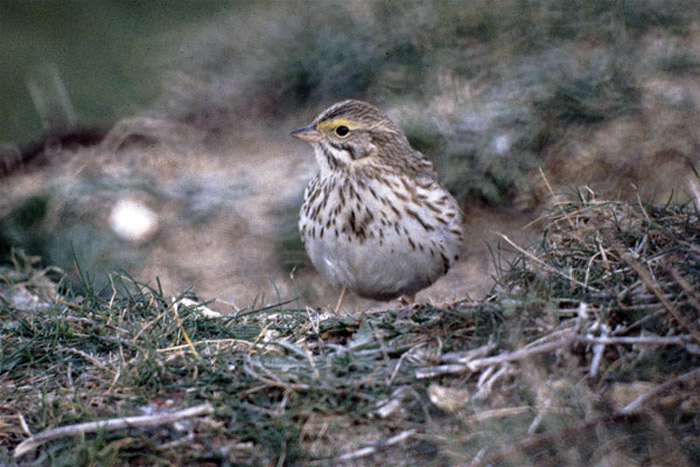 And the really big rares? Well that Flambrough Crag Martin caused a commotion most recently (on April 11th 2014) while April 11th has deposited both a Song Sparrow on Fair Isle (in 1989 - that was the 6th and there's not been another post-the Seaforth 7th in October 1994) and that funky old "Ipswich" Savannah Sparrow on Portland Bill in 1982 (the other two, of a more conventional form, were both autumn birds on Fair Isle).
The big prize? Too easy! Wallcreeper (by a mile) - April 6th sees the 39 anniversary of the Hastings bird's five day stay in the early spring of 1977…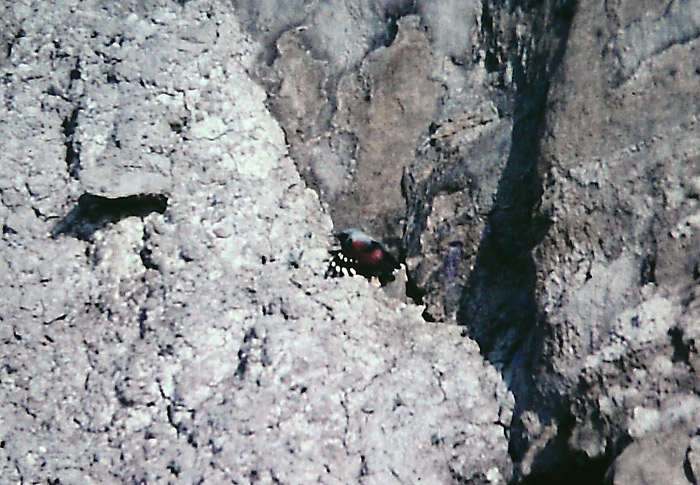 Now that really is a bird to risk the wrath of any boss, any partner or anyone else for that matter to ensure that you ink in that little box on the list…
Mark Golley
06 April 2016
Many thanks this week to Nigel Tucker for allowing us to use his legendary Hastings Wallcreeper shot ~ the next one will have rather more images available I suspect...thanks too, to Jane Williams for the Cley Tundra Peregrine images and also Alan Hayden for his shot of the Portland "Ipswich" Savannah Sparrow and once again, to Tim Loseby for raiding the treasure trove of archive images and digging out that popular newt-guzzling male Little Bittern. Thanks also to the rest of this week's contributors for their photos and videos.
Brian Liggins, Sean Gray, Graham Jepson, Andrew Slade, John Kemp, Dennis Morrison, David Gray, Chris Griffin, Kilian Kelly, Pete Hines, Tony Marr, Niall Keogh, Jeff Hazell, Cian Cardiff, Paul Kelly, Mick Davis, Keith Rickard, Mike Thrower, Will Wagstaff, Andrew Easton, Jack Bucknall, Fionn Moore, Joe Pender, Beverley Teague, Martin Cade - Portland Bird Observatory, Steve Clifton, John Tilby, John Miller, Gary Thoburn, Mike Malpass, Jon Worthington,
Please note: we put a lot of time and effort into sourcing and and producing the images, videos and graphics for each roundup. Some of you (probably Apple users) may notice some photos etc. that appear to have incorrect captions. Please try refreshing the page as they are correcty captioned. If after a refresh they are still showing the incorrect captions then please email us
Contributors websites