Birding round-up: 16 - 22 Mar 2016
The week at a glance
Ireland's Glaucous-winged Gull continues to hang fire in County Cork
…while Kerry's Black Scoter is logged again
The adult Pacific Diver reappears again in west Cornwall
Ten minute Northern Long-tailed Tit again on the coast of Kent
A Cumbrian Demoiselle Crane causes a ripple in the rarity pond…
…as does the reappearing West Midlands Hooded Merganser
It was, pretty much, high pressure all the way for almost all of us across the past seven days or so - it may have wobbled this way and that, like a meteorological blancmange but, for the most part, the high just sat there, dragging with it not those pleasing summer migrant laden, warm (early) southerlies but rather less migrant friendly, cool north-based breezes.
A blocking high is never a good high.
Precipitation was in pretty short supply though and the sun came and went under various shades of grey cloud. When the sun broke through, it was lovely, if you could find a place out of the nagging chilly easterlies, but they soon lurched to the left and trundled in to kinder, gentler north to northwest airflow.
T'internet scribes helped me (at least) learn something new about omega blocks (there's stupid me initially thinking it was just some birder-y based jape of a typo) and, sure enough, there it was at the start of the week - lows to the "top" and "bottom" with the high lobbed carefully in the middle. Even I could work out a) why such a weather pattern was so named and b) that it wasn't conducive to onward transit for many overshoots.
Hope springs eternal though and the birds have to push through our way at some point. Given that is still the best part of 10 days away from April (as you read this) those winter shackles are likely to hang on for a day or two longer - it will happen, it always does. Patience is, indeed, a virtue…
Where are the BOURC when you need them most eh? They really could have saved the situation this week by lobbing the press release regarding those old honkers out now rather than when they did - it has been quiet with a capital Q…
Still, no matter, we'll have to wait a while longer for 602 and all the repercussions that may/may not bring with it (none at all if the Dungeness Acadian Flycatcher makes it ahead of assorted ducks, geese and a gull) and head on towards the somewhat meagre bunch that make up this week's headline acts.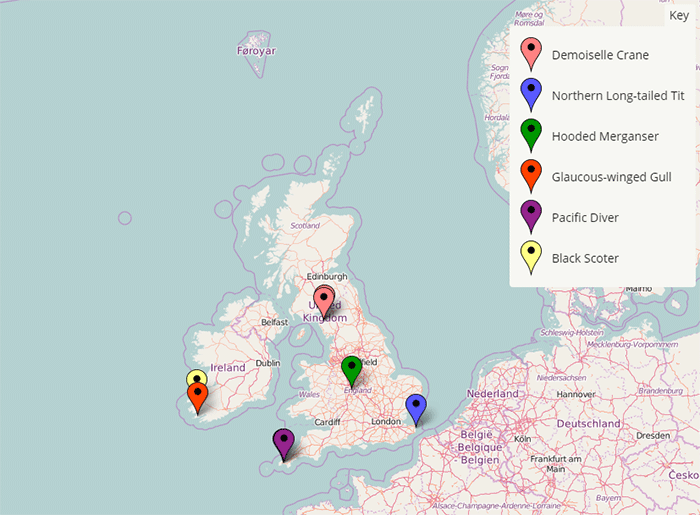 Glaucous-winged Gull
There's not a whole lot of things left to say about the first Irish Glaucous-winged Gull aside from the fact that it was still in County Cork, at Castletownbere, through until at least 20th.
Departure must be coming any day now - and the big puzzle will be where will it go. Or indeed, will it go? Could it actually just decide to loiter with some of the local larids and settle down to a life on the Irish coast?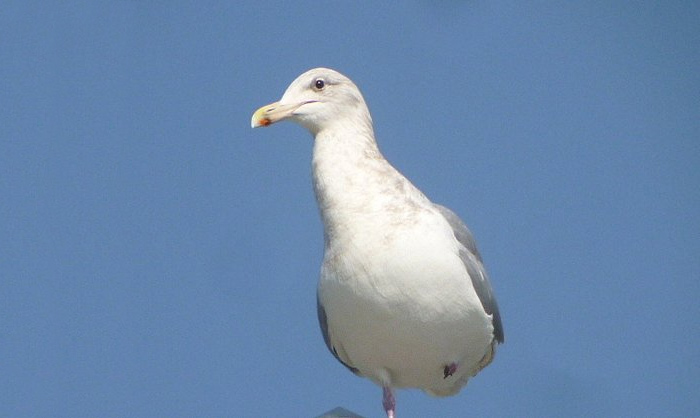 These mighty beasts aren't averse to a bit of jiggy-jiggy with any old seagull that catches the eye in their native homelands, so if the sap rises (as it were…) lord knows what could appear in the Western Palearctic in the next few years - that'll get those G.R.O. dudes scratching their heads won't it?
Black Scoter
Where these ultra-rare gulls go once they've had enough of a western European winter is anyone's guess (there aren't a rash of repeat performances) and the same question sort of applies to just exactly where do our ultra-rare ducks go and, especially if it is a fine drake Black Scoter amongst a raft of egg-baring female Commons, quite what happens when they leave their wintering grounds…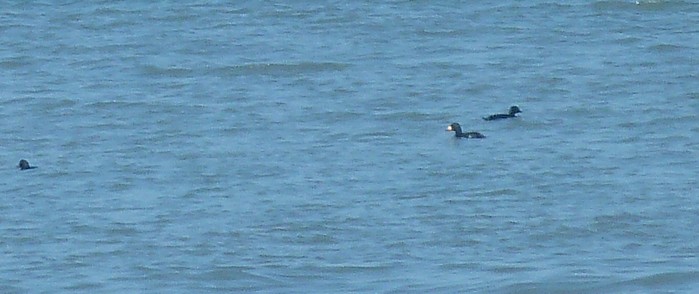 Currently, Ireland's first americana is still moored off the coast of County Kerry, at Rossbeigh - seen there on 18th and the next day too -for what was the first sighting of the month and the first in just over a month (last noted on February 15th).
In such a quiet week for "big rares" this sort of thing is more than useful padding.
Pacific Diver
For just the second time this month, the adult Pacific Diver was noted in and around Mount's Bay, seen right at the start of the week, on 16th at Boat Cove, near Perranuthnoe (on a day which saw the third day of "no sign" of the presumably northbound Hudsonian Whimbrel - last seen on the morning of 13th). Third and fourth March dates followed on 19th-20th as the Diver continued to linger in favoured Cornish waters.
The only other March Diver date thus far was the 7th, prior to that there were (typically) only a few sightings through February with several days of gaps between them.
March 25th 2013 is this bird's latest departure date from west Cornwall - will it linger for another few days?
Northern Long-tailed Tit
To Sandwich Bay Bird Observatory next where the settled morning of 22nd saw the staff head out on breeding bird census duty and reward for the daily grind was offered up through the diminutive shape of a dainty Northern Long-tailed Tit along the track to the Obs. Watched for 10 minutes before disappearing, it will be interesting to know just whether this is the bird seen on site on March 8th or a new arrival.
Demoiselle Crane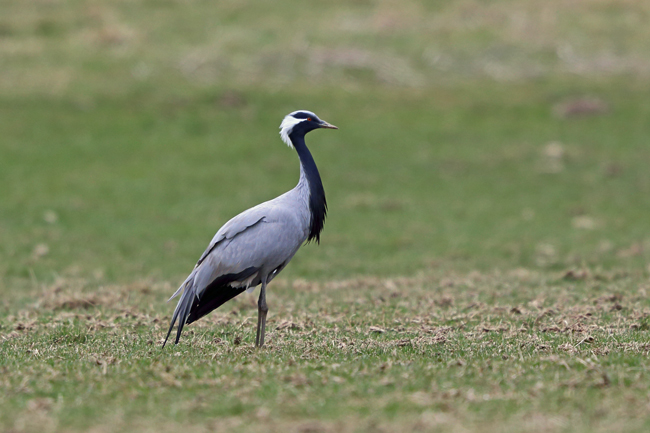 Last week it was Hooded Merganser, this week we have the fine adult Demoiselle Crane at Mockerkin Tarn (Cumbria) from 16th-20th - with mention made that it may well have been lingering in the area since the third week in February.
A bandwagon tried to roll to accentuate the positives for this exquisite, most elegant of birds, but everything appears to be working against it. For starters Demoiselle Crane is, of course, not on the British List and despite this lovely adult being unringed, "wary" and all of the other straws that are clutched so frequently in these (desperate-measures) listing circumstances, the likelihood of this individual suddenly changing the BOURC's collective mind and allowing admittance to Category A seem fanciful. That's not to say that the species shouldn't be on the British List - the origins of the Broadland flock of six birds (at Horsey) on April 23rd 1967 remains a complete mystery, ditto birds seen elsewhere in the country (from the northeast to the southwest) in the same year; a retrospective case, almost 50 years on, seems unlikely (sadly) to stir the loins of the committee. And much the same can be said for the most recent A-Grade contender, that superb Spurn bird…
Found on September 13th 1993, this particular Demoiselle Crane generated a whole heap of interest at the time - almost anyone with a list was drawn to East Yorkshire for "insurance purposes" with a high "feel good factor" oozing out from the banks of the Humber.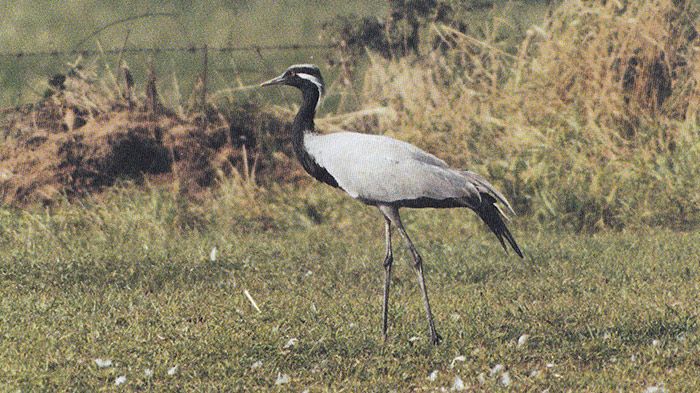 The east coast was in a significant run of good eastern vagrant weather at the time ~ the week in which the bird was found confirms that (and then some) as it also supplied (amongst other things); two Pallid Harriers (at a time when they were still genuine "megas"), a Shetland Sharp-tailed Sandpiper,Lanceolated Warbler and Red-flanked Bluetail (again a very rare species at the time), an east coast Roller and Yellow-breasted Bunting (with another on Scilly), three Booted Warblers (including one trapped at Spurn on my visit to pay homage to the Crane), a couple of Siberian Stonechats and seven Rustic Buntings.
On paper, everything was looking really strong for this bird and the sense of excitement at Spurn was palpable as eastern rares dropped in on a daily basis by way of support. This really felt like the real deal. Hundreds of birders made the trip, almost everyone departed happy in their minds that here was a genuine contender.
The Demoiselle Crane departed on September 23rd and all seemed set fair…and then it all went to mush. What was reported to be the same bird appeared in Essex just a couple of weeks later and the whole thing began to unravel. Seen at several sites in the county through until early December, rumour eventually started to circulate that the bird was now very tame and approachable (as they are in Rajasthan) and was undoing all the good work set in stone at Spurn. The (apocryphal) tales of being fed by fishermen banished the bird to the naughty step and there's never been a way back for it from there.
Was it really the same bird? Did it really sully itself by such hand-fed shenanigans? Plenty of folk say "yes" and some can quote 1st-hand expereinces. So that was, and still is, that. But to this day, two decades+ down the line, it still feels like the one that got away…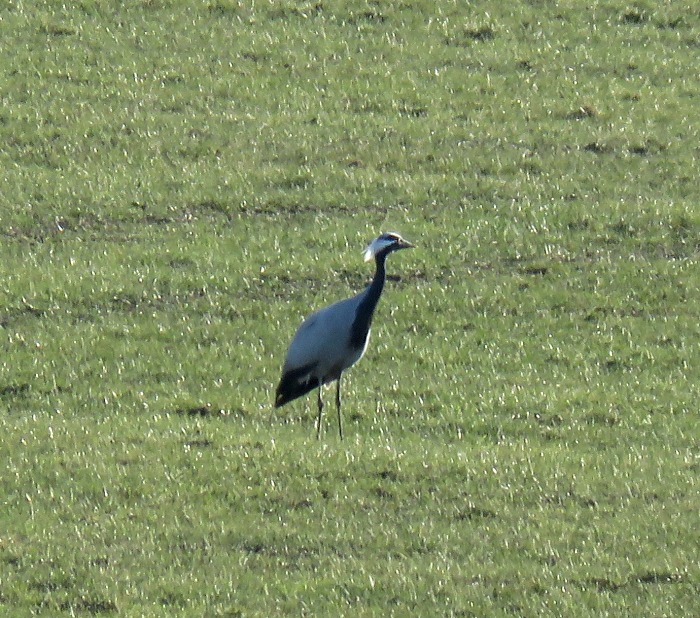 Back in Cumbria, birders searching for the current Demoiselle Crane during the morning of 21st had a similar feeling - despite searches there was no sign of the bird having last been noted circling the area early in the afternoon of 20th. The plot just started to thicken…but not for long as later the same day, just a few miles along the A5086, the bird was discovered settled in fields near Cockermouth and it was still there the following day.
The case for the prosecution seems to be well and truly in the box seat. Don't get me wrong, I'd love to see Demoiselle Crane backdated and accepted as much as I'd love to see Messers Mbokani, Bamford and Jerome score goals for fun for Norwich City. Neither are happening anytime soon, I can guarantee you of that…still it's a bit of fun though…
Hooded Merganser
Oh do I have to?
Let's get this over with quick smart. What is surely the same "redhead" Hooded Merganser from the Black Country's Dudley Canal (seen there on March 11th) resurfaced at Edgbaston Reservoir, on the fringes of Birmingham city centre, on 20th - a distance of some seven miles or so - and duly elicited a bit of interest from those who didn't connect with the (same?) bird in Wiltshire.
It hasn't done anything awful yet, so there's still no reason to see why it/they won't be accepted (they have to be as there's nothing going against it/them…) and for that reason (and the extreme rarity) it has to stay in and around the headliners. Yuck.
Back to proper birds now and the oncoming change from winter to spring was marked last week by news of White-billed Divers at one of their regular "transit" sites - Port Skigersta, near Port Nis on the Hebridean island of Lewis. One was still there this week (seen on 19th) but another favoured location figured in the past seven days too, when a couple of adults were seen near Portsoy (Aberdeenshire) on 16th (with one there to 18th).
Also new was the single adult found off Burghead (Moray) on 18th - birds have been seen annually in the county since 2009 and the waters off this week's location have been favoured in several previous springs.
A tiny passage of tiny auks was recorded off the coast of Northumberland on 19th - two Little Auks were seen past Blyth and Tynemouth with nine logged off Newbiggin-by-the-sea. Another was reported on the sea at Titchwell RSPB (Norfolk) on 21st.
The most surreal moment of the week came on 20th when Bermuda Petrel man Niall Keogh unleashed another mighty curious "seabird" around the R.V. Celtic Explorer c.170 nautical miles to the WSW of Cork's Dursey Island - behold a migrating Water Rail!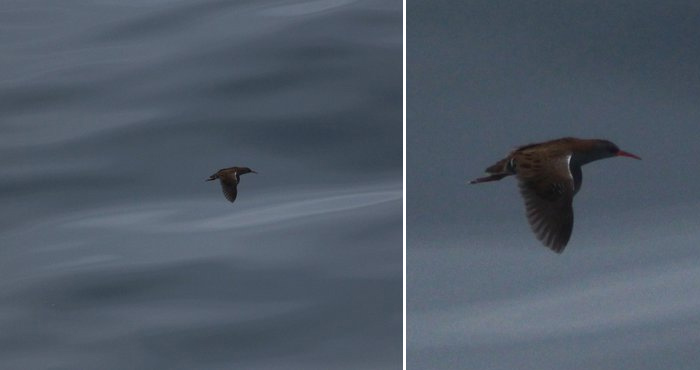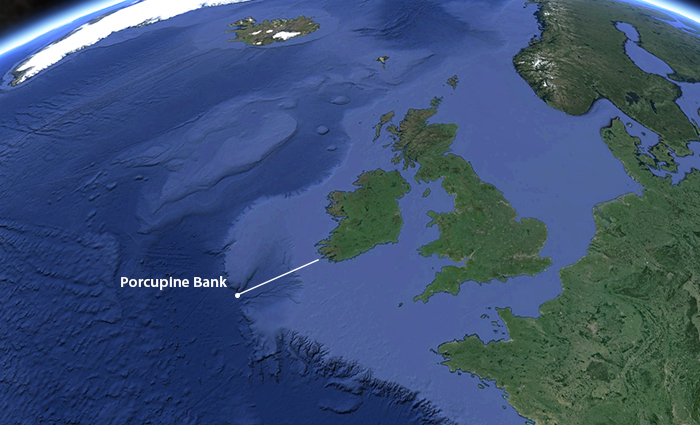 We know they migrate but to have one circled the boat…cool and wacky in one fell swoop.
…and there was me thinking the next time Niall's name would crop up was for the predicted Black-capped Petrel.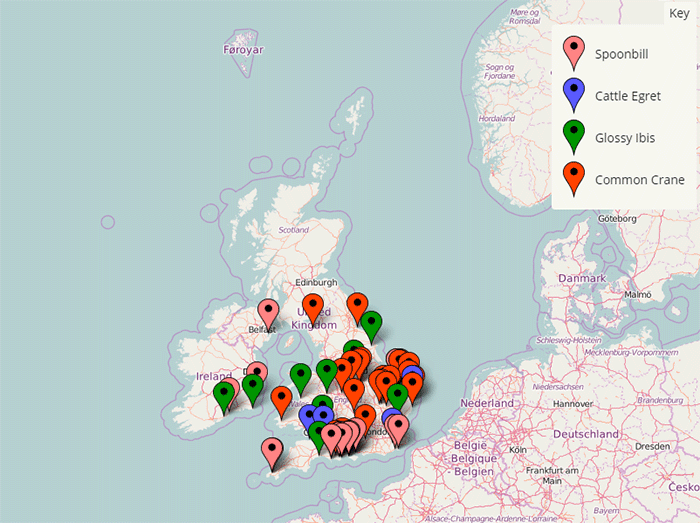 Numbers of Glossy Ibis recorded this week fell to 10 (from 14) but there was a shuffle of the pack here and there with some interesting new spots popped on the map.
In Wales, along with the still present bird at Goldcliff Pools NR, Newport Wetlands (Gwent) - through to 22nd - a new arrival was found at Borth Bog, Cors Fochno (Ceredigion) on 18th; the fourth record for the county and the second in the same general area. English lingerers were at The Hythe, near Colchester (Essex) to 21st and Seaton (Devon) to 22nd while fresh stock included one over Langtoft (East Yorkshire) and at Venus Pool (Shropshire) on 19th-20th with one of those two then (presumably) being the bird that popped up at Carr Vale (Derbyshire) during the late afternoon of 20th (the Venus Pool left in the morning…) before appearing to depart the following morning (it was back later in the afternoon and 22nd too).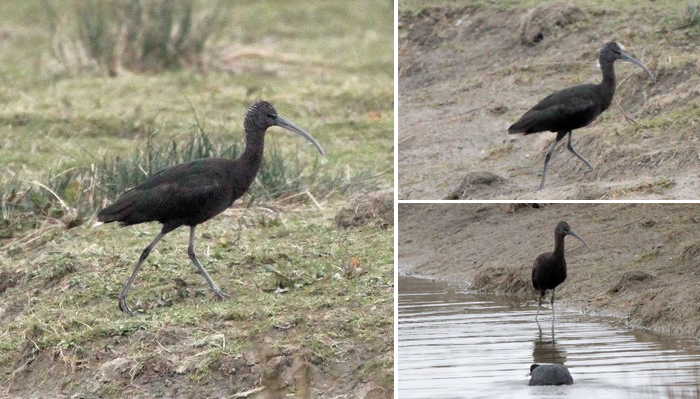 Irish Ibis saw three birds remain in County Wexford; one was at Tacumshin on 17th and two were at Cahore through until 21st while Cork saw one appear at Youghal on 16th.
Suffolk's single Cattle Egret continued to reside in the fields near North Cove throughout the week while another long-stayer (an even longer stayer) was again noted at Biddenham (Kent) on 20th (the first sighting in over a month) while 21st saw one fly past Hurlstone Point (Somerset).
Hampshire and Dorset remained the focus for the diminishing Spoonbill action - the former county held nine at Keyhaven on 19th rising to 11 at Pennington on 21st while the latter south coast county had a maximum five in Poole Harbour and four at Lodmoor RSPB through the week. Along with those 20 or so, singles were in Cornwall and Suffolk with a trio of singles reported in north Norfolk. Four were in Ireland, two stayed at Cahore in Wexford to 19th, one was in Waterford, at The Cunnigar to 18th and in the north, another loner was at Strangford Lough (Co. Down) to 20th.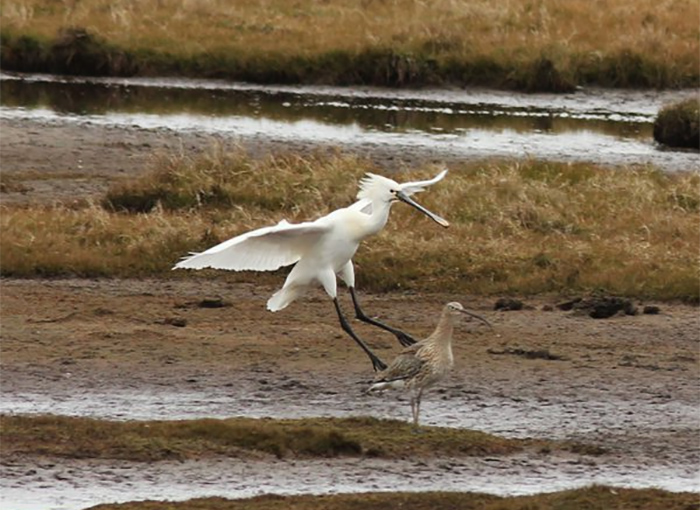 A few Common Cranes continued to roam the country this week; the two that flew over Bran Sands, near South Gare (Cleveland) on 17th were presumably then seen on 18th in Nottinghamshire, at Nosterfield and Hoveringham before taking in the closing moments of the East Midlands derby game at, errr, Derby's Pride Park at lunchtime on 19th. Another twosome were seen at Banbury (Oxfordshire) on 18th and then threes were at Briantspuddle (Dorset) on 20th and Chasewater (Staffordshire) on 21st. A lone wanderer was logged in Surrey, over Badshot Lea, on 22nd.
In East Anglia, four sites in Cambridgeshire recorded ones and twos this week (at Burwell, Earith, Ouse Washes RSPB and Needingworth) with two Cranes still at Lakenheath Fen RSPB (Suffolk) on 17th with a coastal flock of four over the Minsmere RSPB reserve on 21st. Another pair were at Strumpshaw Fen RSPB (Norfolk) on 17th with singles at Paston on 17th and Wells on 20th-21st, a bird which drifted over to Cley and Blakeney Point on 22nd when another Suffolk single was seen, this one over Carlton Marshes SWT.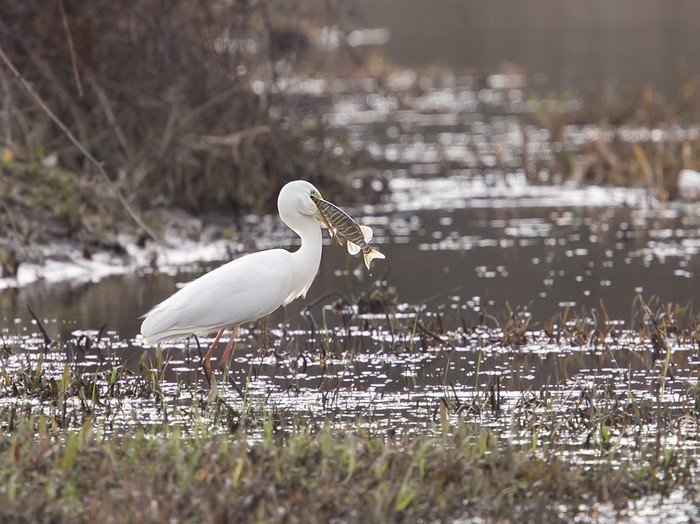 Great White Egrets were again widespread and eight roosted at Dungeness RSPB (Kent) at the start of the new review period with seven on 19th which is still pretty cool while the Isle of Wight White Stork reported at Brading Marshes RSPB on 17th has yet to resurface anywhere.
Ireland's lingering Richardson's Cackling Goose and Todd's Canada Goose were the week's only white-cheeked offerings, seen at Ballyconnell on 16th-17th before moving to nearby Ardtermon on 19th.
Half a dozen Black Brants were reported across the last seven days, starting off with two again at Kilnsea (East Yorkshire) on 16th (and again on 20th) and they were followed by still-present individuals at Exminster Marshes RSPB and Bowling Green Marsh RSPB (Devon) on 18th and near Walton-on-the-Naze (Essex) and Farlington Marshes HWT (Hampshire) both to 19th at least. In west Norfolk, the Brant seen at Snettisham RSPB at the start of the month was present again on 16th and 19th.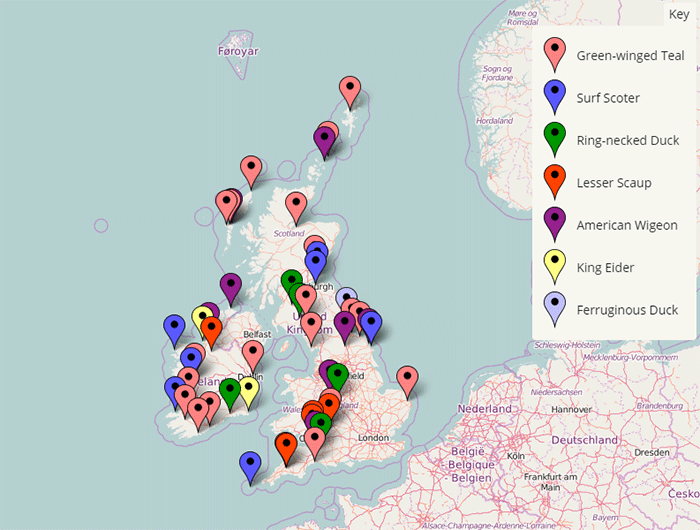 Sligo grabbed a drake Lesser Scaup on 18th, seen on Lough Skean where it remained until the following day. In south Wales, the ageing drake dropped in to Lisvane Reservoir on 17th before returning to the more familiar waters of Cosmeston Lakes CP for 18th-20th. Cornwall's wandering male was still at Siblyback Reservoir on1 8th before heading back to Dozmary Pool for 20th-22nd.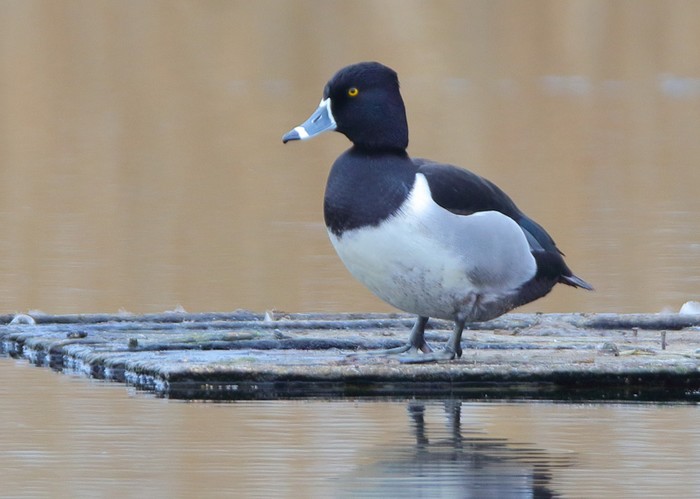 There are five Ring-necked Ducks to mention in a week of diminishing returns; drakes remained at Milton Loch (Dumfries & Galloway) to 19th, Loch o' th' Lowes (Ayrshire) to 20th, Knockaderry Reservoir (Co. Waterford) to 21st and again at Ham Wall RSPB (Somerset) on 22nd while new in Staffordshire was a drake at Chasewater on 21st-22nd (the second record for the county this month). Over in County Durham, the drake Ferruginous Duck was reported again at Washington WWT on 17th.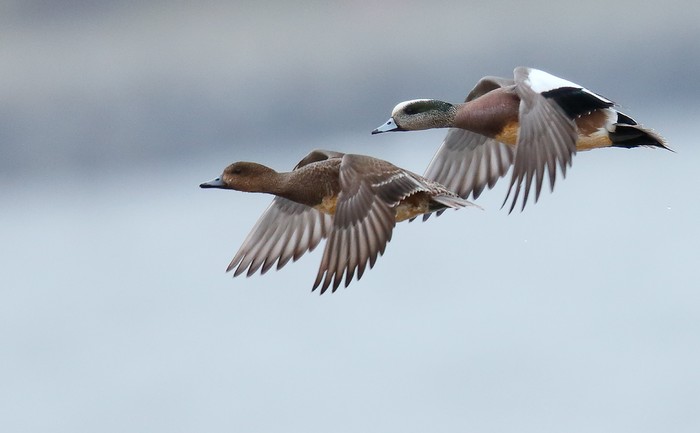 The two drake American Wigeons remained near Loch Portain, on North Uist (Outer Hebrides) to 17th with another Scottish island bird, another drake, was found on Sanday (Orkney) on 18th. Two Irish singles (again drakes) lingered at the Drowes River (Co. Donegal/Co. Leitrim border) and Malin Town (Co. Donegal) to 19th while English males were at Aqualate Lake (Staffordshire) to 19th and Steart WWT (Somerset) to 21st and Scalby Mills (North Yorkshire) throughout to 22nd.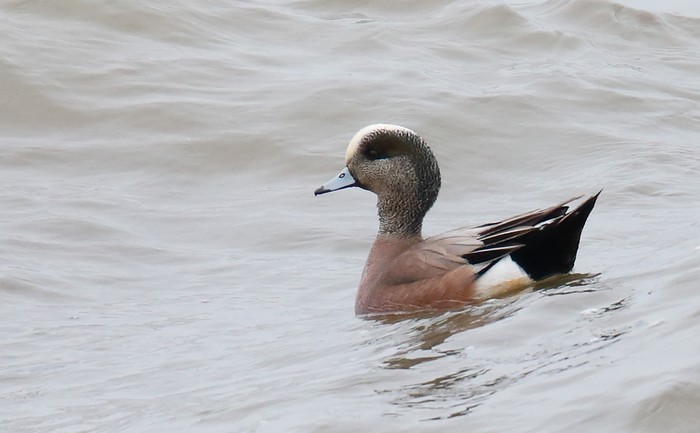 Nudging up one on last week's tidy tally is Green-winged Teal, an impressive 20 recorded across Scotland, England and Ireland again, with this week's split being 9:6:6.
Up to three singles remained around the Outer Hebrides, seen on North Uist at Loch Sandary on 16th and Loch nam Feithean on 17th with another still on Lewis, at Loch Stiapabhat to 18th. Further island birds were noted again on the Shetland Mainland, at Ollaberry on 17th and recently still on North Ronaldsay (Orkney) while four more drakes were still on the Scottish mainland; two were again on Loch Flemington (Highland) on 19th with one at Caerlaverock (Dumfries & Galloway) to the same date and the new arrival from last week was at Luthrie (Fife) to 21st.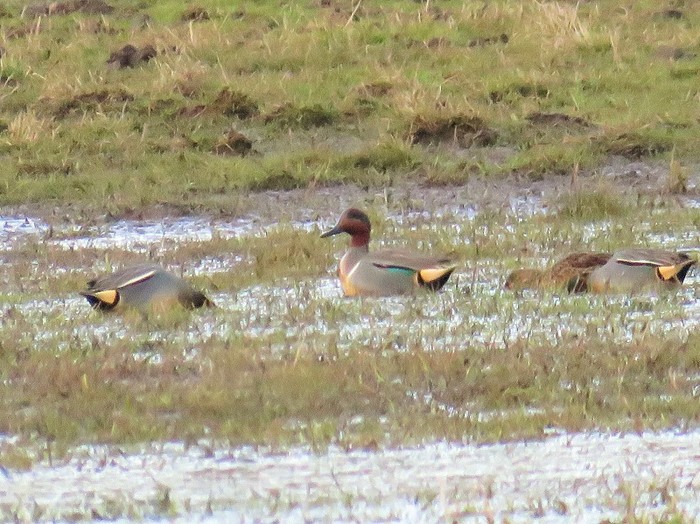 New in England at the start of the week was a drake Green-winged Teal at Hodbarrow RSPB (Cumbria) and another fresh find was at Scaling Dam Reservoir (Cleveland/North Yorkshire border) on 18th. Elsewhere in the northeast, one was at Saltholme Pools RSPB (Cleveland) on 18th-20th with lingering birds at Cantley Marsh RSPB (Norfolk) to 17th again at Ashleworth Ham NR (Gloucestershire) on 21st and Seaton (Devon) to 22nd.
Two new drake carolenensis were found in Ireland; one was on Lough beg (Co. Derry) on 19th and the following day saw another appear on Kiltiernan Turlough (Co. Galway) on 20th. Two lone birds stuck it out in Kerry, at Ross Castle, near Killarney to 19th and Tarbert to 21st while others were still at North Bull Island (Co. Dublin) to 16th and near Clonakilty (Co. Cork) to 22nd.
A super flock of five Surf Scoters was found in Mayo's Blacksod Bay on 20th - comprising two adult drakes, a 1w drake and two ducks - quite something considering that, aside from a drake in the Bay in January this year there'd been no reports of the species in the county for almost 10 years. Further Irish birds were another 1w drake, this one at Castlegregory (Co. Kerry) and an adult drake was off the coast of County Clare, at Coolsiva Quay on 18th. Two regular drakes were in Scotland for a few more days, at Musselburgh (Lothian) and Largo Bay (Fife) both to 20th, while Filey's popular young male remained to 21st and Scilly's 1w drake was noted on 22nd.
The week's only King Eiders were both seen in Ireland; the young female was at Rosslare Backstrand (Co. Wexford) to 20th and the drake stuck it out around Ballyconnell (Co. Sligo) to the same date.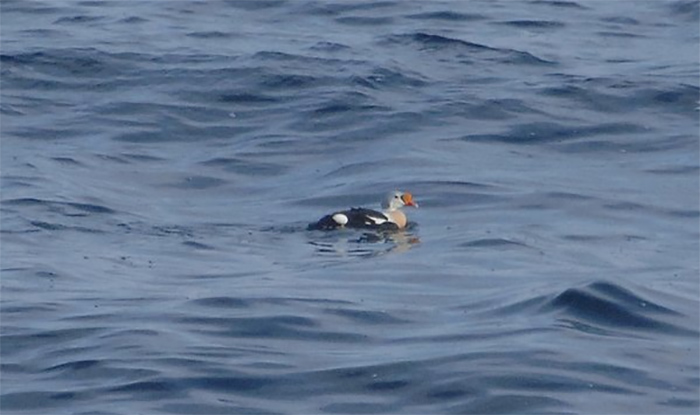 It was much as you were with the small smattering of shorebirds this week, all that was on offer were the three, now very familiar, first-winter Long-billed Dowitchers - noted at Pennington Marshes (Hampshire) to 17th and both Cresswell Pond NWT (Northumberland) and Rutland Water (Leicestershire) to 22nd.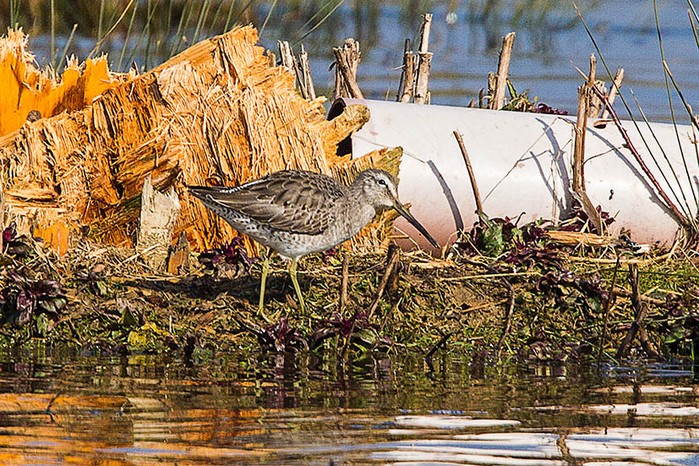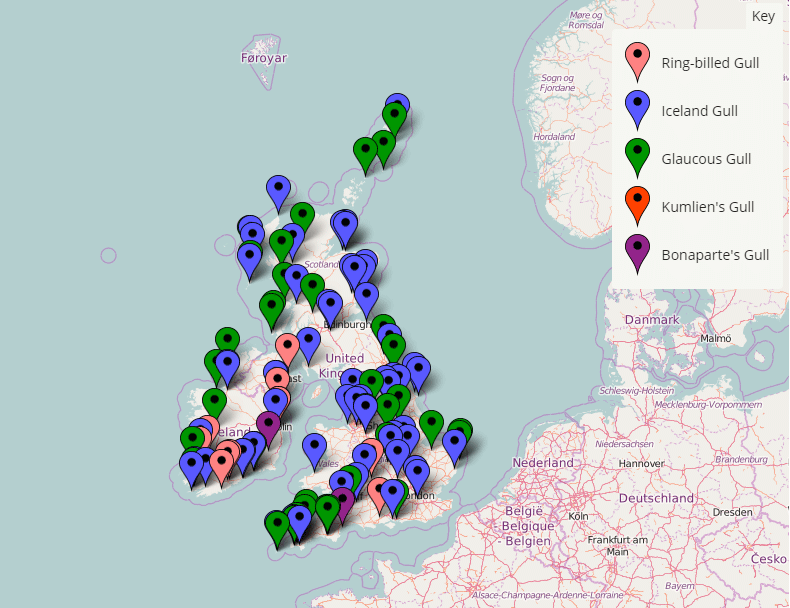 The roosting gulls at Calvert Lakes on the evening of 17th offered up what was, most likely, the same adult Bonaparte's Gull that had flip-flopped between Herts & Bucks a couple of months ago - first seen at Wilstone Reservoir early in the New Year, the bird hopped across from Hertfordshire and in to Buckinghamshire on January 9th, appearing at College Lake (becoming the 1st county record in to the bargain) and was seen in and around both counties until January 16th.
Two months down the line and a return visit to Buckinghamshire has been duly made (the outside chance that it could be a different bird - maybe in transit from Dawlish were extinguished with news of said bird on 19th-20th) but there's a proven track record of smaller, rare larids being tracked from the far southwest to other English counties.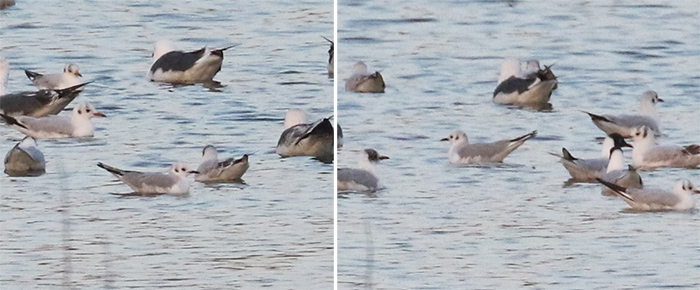 Even better than the Bucks bird was the super discovery of an adult Bonaparte's Gull at Kildavin (Co. Carlow) on 18th - a county first and yet another cracking find for Killian Mullarney (as if pulling that amazing and extraordinary Vega Gull wasn't enough...), proving, once again, the merits of thorough checks of gull flocks will bring just reward. The site lies close to the border of Wexford, which in contrast to the smaller, neighbouring county, has managed at least a dozen records in all.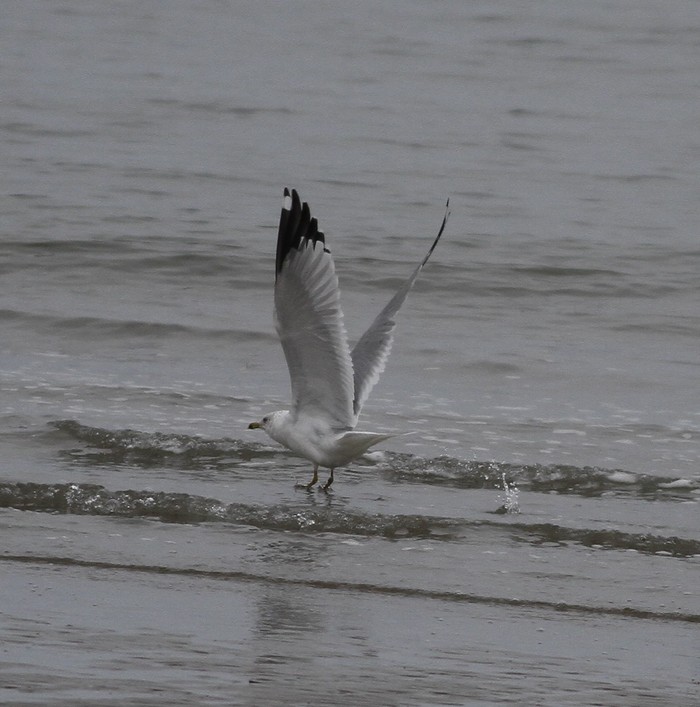 Ring-billed Gulls fell away a little more once again, 15 noted through the week, 13 of them in Ireland. Three were in and around Dublin on 16th-17th including two at Sandymount Strand while three adults were seen in County Cork, one was in Cork City on 18th, another was at Timoleague on 19th and the 20th saw one at Glanmire too. Kerry's Tralee Bay Wetland still held three (the same two adults and second-winter) to 21st.
A couple of birds remained around Nimmo's Pier (Co. Galway) for much of the week while further singletons (again all adults) were at Tarbert (Co. Kerry) to 18th, Cruisetown (Co. Louth) to 20th and in Antrim, at Carrickfergus to the same date. English birds were represented by at least one adult nightly at Blashford Lakes HWT (Hampshire) to 20th with the 2w still around the Hayle Estuary (Cornwall) to 21st.
Beginning to tail away (after three or four consecutive weeks of 50-55 birds) was Glaucous Gull - around 39 recorded across 23 British and Irish counties over the past seven days; 17 were in seven Scottish counties, including five in Argyll & Bute and a further four that were logged in Highland. England managed 14 (in 11 counties) with half a dozen in the southwest, including four in Cornwall. Three of Ireland's eight in all were at Castlegregory (Co. Kerry) on 18th while, as with last week, Wales drew another blank.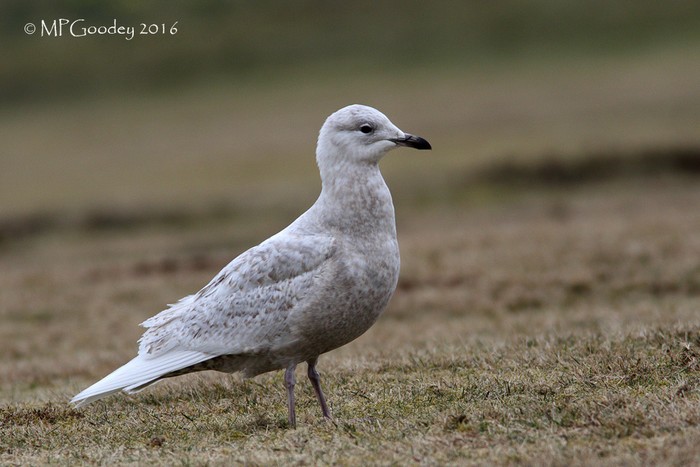 Dropping by 10-15 birds this week was Iceland Gull, around 60 noted from 30 counties in all (down from over 70 last week) - England was out in front this time, with 26 birds in 16 counties, including eight+ in the far southwest of England (three for Cornwall and maybe four for Scilly) while the northeast and the northwest managed at least five each with a further quartet in the Midlands. Six of Ireland's 17 birds were in County Cork with up to four in Waterford while Scotland's 15 were spread thinly across seven counties. Wales stuck in one loner, in Ceredigion.
A new Kumlien's Gull, a second-winter, appeared in the pig-fields at Hopeman (Moray) on 21st while a third-winter was at Rufforth (North Yorkshire) on 16th.
Finally, in Ireland, the adult Forster's Tern remained off Galway City's Nimmo's Pier through until 19th.
Like an imperious pied warrior sitting atop a rocky outcrop, the stunning juvenile white Gyr drew birders and photographers alike to the Outer Hebrides and the Balranald RSPB reserve on North Uist across the weekend and on to 22nd - there aren't enough superlatives to do justice to this glorious specimen, so just enjoy this selection of portraits…

We're down to just four Rough-legged Buzzards this week - one was reported over the Nene Washes, at Eldernell (Cambridgeshire) on 17th, the same date seeing more news of the showy Shetland Rough-leg at Sullom too. Out on Haddiscoe Island (Norfolk) one remained to 21st and the juvenile was at Holland Haven (Essex) 22nd.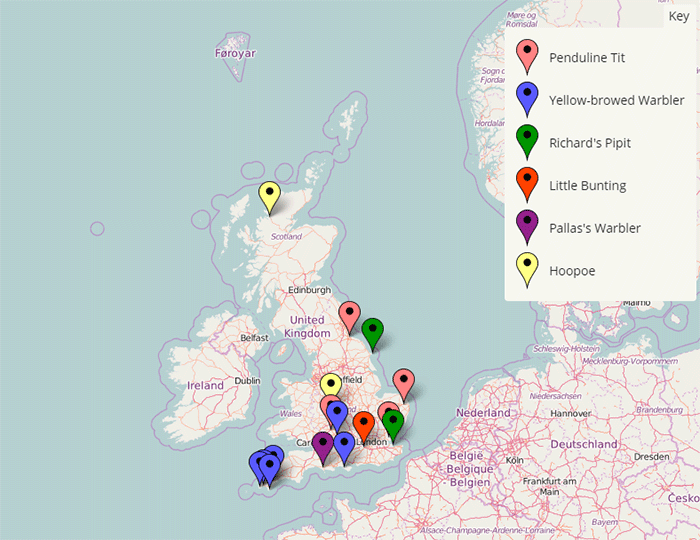 Despite the dribbliest of dribbles of March early migrants, it was wintering passerines that still concentrated the mind for this week at least and few are better than the snazzy little Pallas's Warbler that was still at Portesham (Dorset) throughout the week.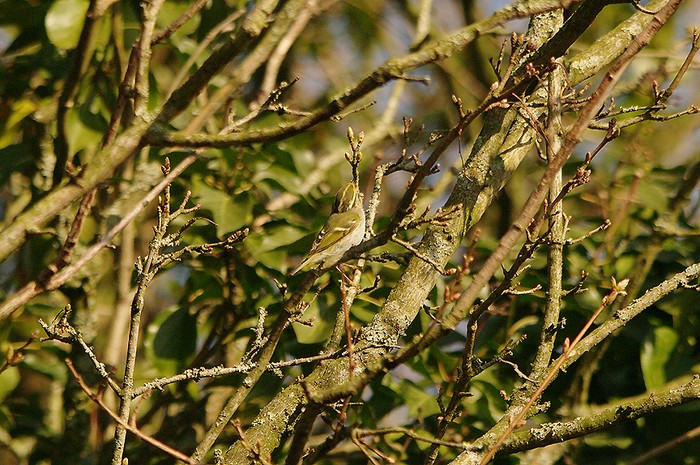 Two new Yellow-browed Warbler appeared in Cornwall this week; one was found in the trees adjoining the Marazion Marsh RSPB reserve in on 18th (where it stayed for the rest of the week) with another located at Lizard village the following day. The county's third was hanging on at St. Clement to 20th and the fourth remained in Nanjizal valley to 22nd. The only other report this week came from the Isle of Wight, one mentioned briefly at Freshwater, also on 20th.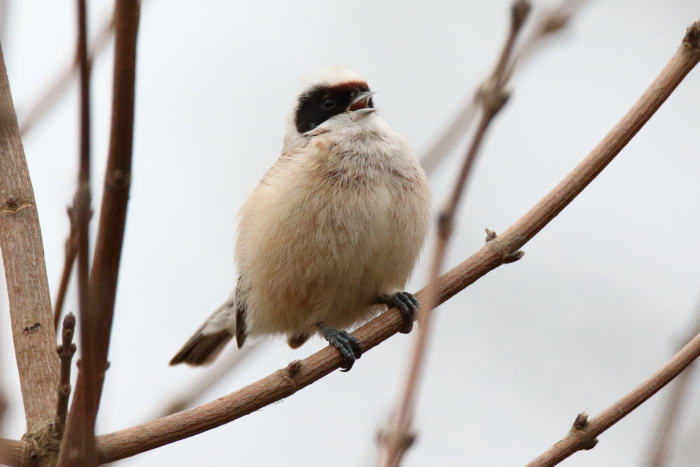 The popular southeastern Penduline Tit at Magnolia NR, Ashingdon (Essex) was seen on the mornings of 16th and 17th but not subsequently. Doubles remained near Brockworth (Gloucestershire) to 20th and Saltholme RSPB (Cleveland) to 22nd with the elusive bird at Strumpshaw Fen RSPB (Norfolk) seen and heard again on 21st.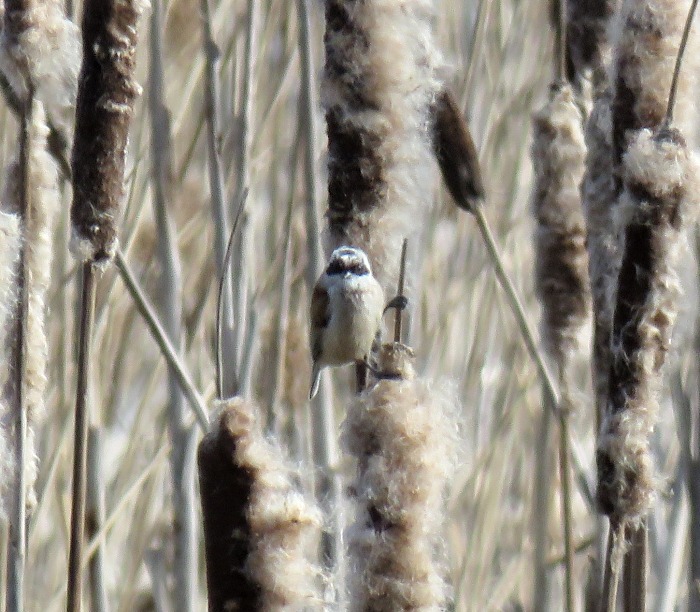 A new Hoopoe in Highland was something of a surprise over the weekend, seen north of Ullapool, at Strathain on 19th bit not subsequently. No such issues for the remarkable Kingswinford bird, still around the Staffordshire countryside throughout the week.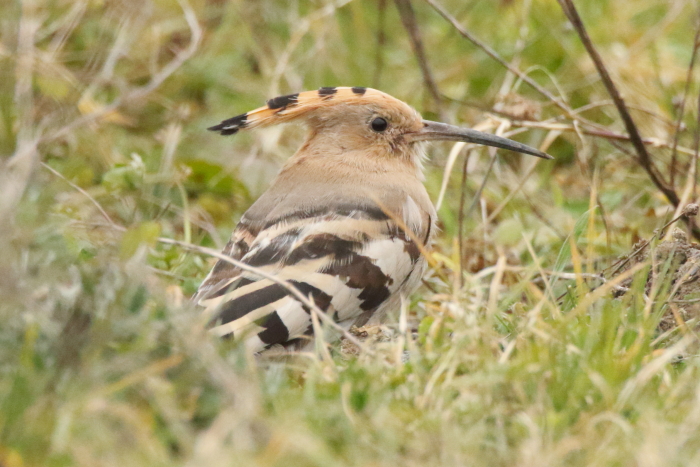 Flamborough's two first-winter Richard's Pipits remained near the North Landing car park throughout the week and the rather less frequently mentioned wintering bird alongside the Swale in Kent was noted again on 20th, the first report since March 7th.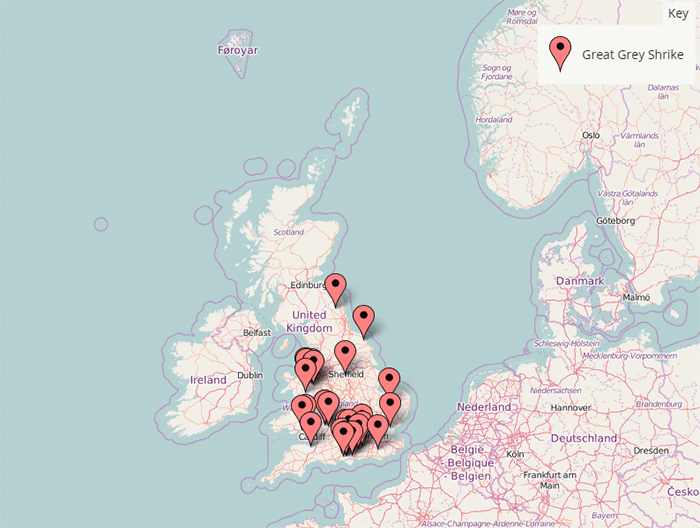 As many as six Great Grey Shrikes were recorded around Hampshire through the week; the first was reported close to the M27 at Fareham on 17th and was followed by New Forest birds at three sites through the week and singles in the Woolmer Forest to 18th, still near Andover to 20th and Crabtree Earth, near Basingstoke on 21st. Wales wasn't doing too badly either, six birds seen in the Principality - still in Denbighshire at World's End to 18th and the Clocaenog Forest to 20th with a border-bird (with Conwy) still at Llyn Brenig to 21st. Glamorgan hosted two more, still at the Afan Forest Park on 20th and new on the same date at Treherbert and another was in Powys, in the Dyfnant Forest on 21st.
That's around 11 Great Grey Shrikes so far and two more were still in Surrey, at Bagshot Heath on 18th and Thursley Common to the following day while elsewhere in the southeast, singles remained in the Ashdown Forest (East Sussex) to 17th and Heybridge Basin (Essex) to 18th. At least two birds remained in Gloucestershire, at Frampton-on-Severn to 17th and in the Forest of Dean to 21st (one or two there) with an East Midlands single found at Owler Bar (Derbyshire) on 20th, a bird that remained to 22nd.
19 and counting then and there's four more to come - popular regional singletons performed in Somerset's Quantock Hills and the Norfolk Brecks, at Grime's Graves (to 16th and 22nd respectively) while the northeast east continued to host loners at Langdale Forest (North Yorkshire) to 20th and in the Harwood Forest (Northumberland) through to 22nd.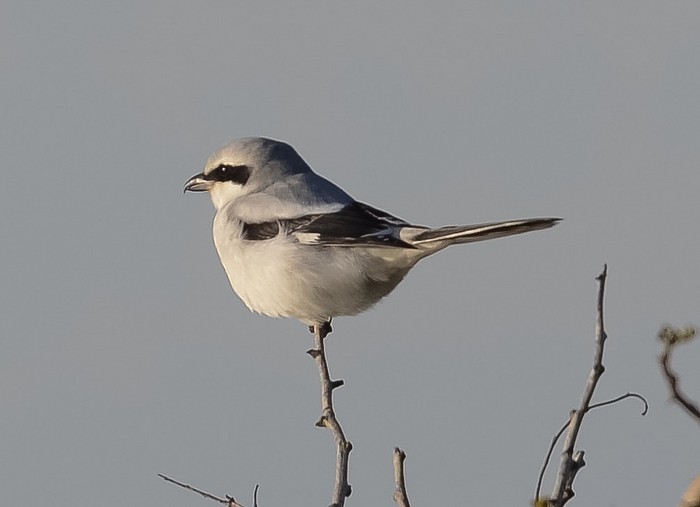 Finally, after a week of no sightings and then no news, the Surrey Little Bunting popped up again in the fields near Pyrford on 21st with another seen in the village near Woking the following day.
The coming week…
This time last year the headliners were all standard wintering goodies that had lasted throughout much of the late, late days of 2014 and onwards in to the back end of winter 2015 - mainland Scotland continued to draw birders to Aberdeen for the lovely young drake Harlequin and those of a collecting bent could take in the female at Brora in Highland too. If island hopping was your thing, the American Coot was still sitting pretty on the Hebrides while the English drake Black Scoter was hanging around Northumberland's Stag Rocks again.
The only real sign of spring was the surprise male Desert Wheatear on St. Agnes and, truth be told, we could do with another similar shot in the arm now as the late winter blues kick in just that little bit harder.
…what we all need is a repeat of the exciting events of March 23rd-27th 2002 when a whole batch of super rares dropped themselves in to the far extremities of southwest England and Ireland…
They've been mentioned here before but that cracking arrival is worth a reprise - March 23rd dropped a male hispanica Black-eared Wheatear in to the Nanquidno valley while Scilly picked up an Alpine Swift.
The following day brought west Cornwall another huge rare - a Scops Owl - to Porthgwarra, a bird which was very well received and the same day saw a further eight Alpine Swifts appear including an amazing flock of five in Cork. Scilly nipped in with a Pallid Swift the following day and a further three Alpine Swifts were located between 25th-26th. The rare arrival drew to a mini-close on 27th when a female Little Bittern dropped in to Exeter - as good a late March selection as you can imagine…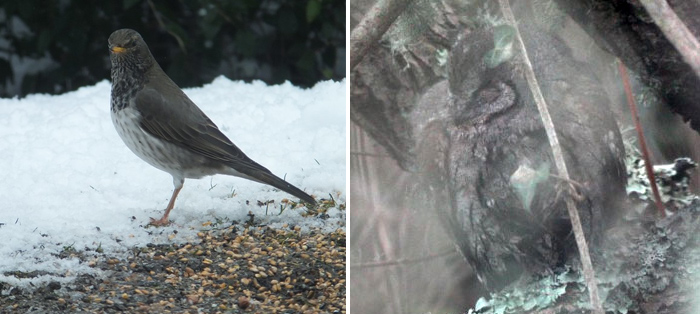 The spread of rarities across the week is a little wider than you'd perhaps expect (as ever, weather is key) - the respective March 25th's of 2007 and 2013 have yielded Black-throated Thrush - the most recent one at Banchory, in Aberdeenshire, had a waft of some Red-throated influence - but winter thrushes on the move is (almost) to be expected.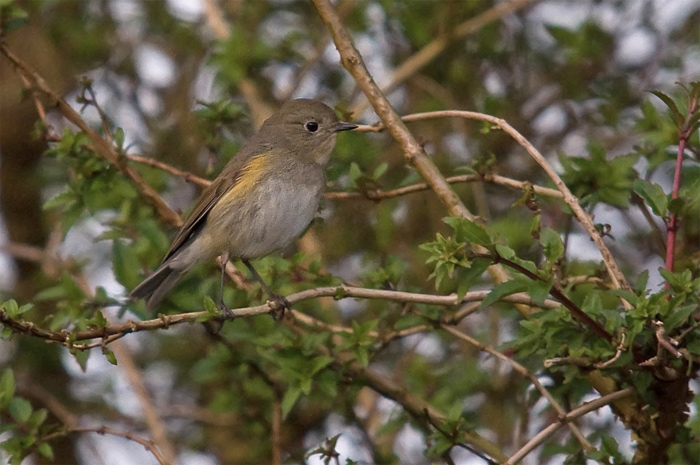 Talking of which, we've almost started to expect the occasional late March or early April relocating Red-flanked Bluetail (Germany has just landed one…) and County Cork produced one out on Galley Head on March 26th 2012 - only the 3rd for the country and 1st in spring - and that had come hot on the heels of…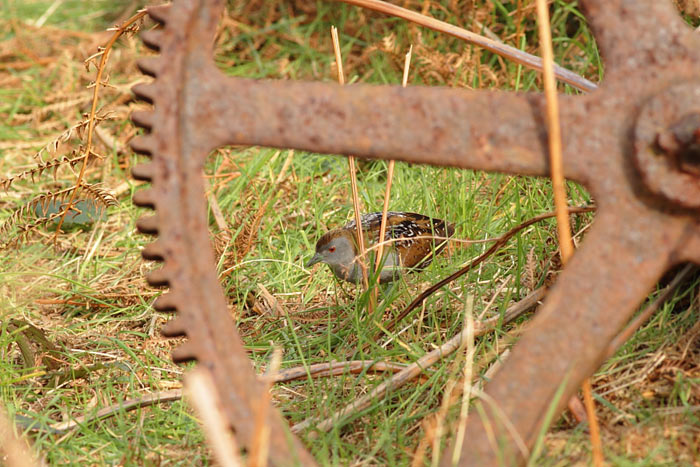 …Ireland's first Baillon's Crake in over 100 years which had been found just a couple of days beforehand over on Great Saltee Island, off the Wexford coast, a marvellous adult that performed, at times, ridiculously well (as is so often the case) while sandwiched in between the Republic bread was a Scilly filling of another late March Scops Owl, seen at Higher Moors on March 25th-26th…
The major honours though go to two hefty-billed birds which appeared 23 years apart; both of them monster rares And one of them is more monster than the other)…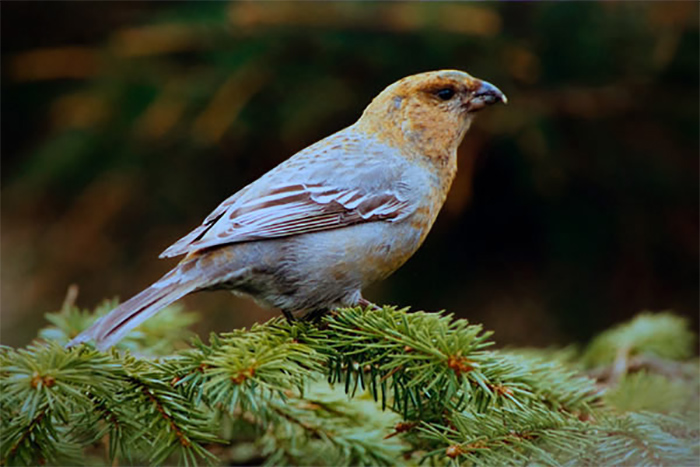 March 25th 1992 brought dizzying news from Lerwick, where a stunning young male Pine Grosbeak had alighted and, conveniently, he decided to play ball for the hordes for what turned out to be a month - the 1st twitchable bird out of the eight there'd been; three more have followed, two of them up on Shetland. An "available" mainland bird would be much appreciated…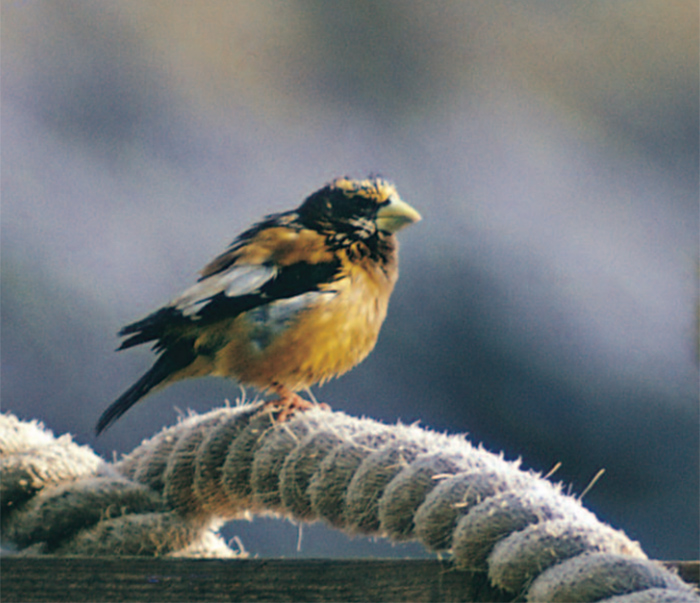 …and talking about a "much appreciated" rare, an Evening Grosbeak anywhere would be just the ticket - a couple of weeks ago mention was made of the most recent record, from Highland in March 1980, well now we have the 47th anniversary of Britain's 1st; an adult male found on St. Kilda on March 26th 1969 by Nic Picozzi. A repeat of this species still seems to be a very long way off…
Mark Golley
23 March 2016
Special thanks this week to Killian Mullarney for sending through his Bonaparte's Gull shots from Carlow. Thanks too to Dave Hurtshouse for his help with tracking down sources for the Spurn Demoiselle Crane. Thanks also to the rest of this week's contributors for their photos and videos.
Fionn Moore, Davey Farrar, Nigel Voaden, John Harriman, Adam Hartley, Niall Keogh, Stephen James, Megan Lowe, Graham Clarke, Michael Trew, Tony Davison, Tony Davis, Dave Suddaby, Michael Bell, Ron Marshall, Gerry O Neill, Martin Goodey, David Aitken, John Nadin, David Stone, Andrew Jordan, Adam Hartley, John Pringle, Toby Green, Nick Stampford, Rónan McLaughlin, Dermot Breen, Alan Tate Nic Picozzi.
Please note: we put a lot of time and effort into sourcing and and producing the images, videos and graphics for each roundup. Some of you (probably Apple users) may notice some photos etc. that appear to have incorrect captions. Please try refreshing the page as they are correcty captioned. If after a refresh they are still showing the incorrect captions then please email us