Birding round-up: 27 Jan - 02 Feb 2016
The week at a glance
News emerges from Northumberland of a drake Black Scoter off Bamburgh
The Glaucous-winged Gull remains in Co.Cork
While Cambridgeshire and Hertfordshire share a Franklin's Gull
And Cambridgeshire lands an American Herring Gull
More stormy winter weather battered parts of Britain and Ireland this week as the new fetish for anthropomorphising storms rattled through Gertrude and Henry. Call 'em what you will, they brought high winds and heavy rain for some.
It's time now to grab a cuppa and settle down for another blast though the week's offerings – like a slice of leftover Christmas cake, there were some welcome glacé cherries to enliven an otherwise rather quiet week in late January.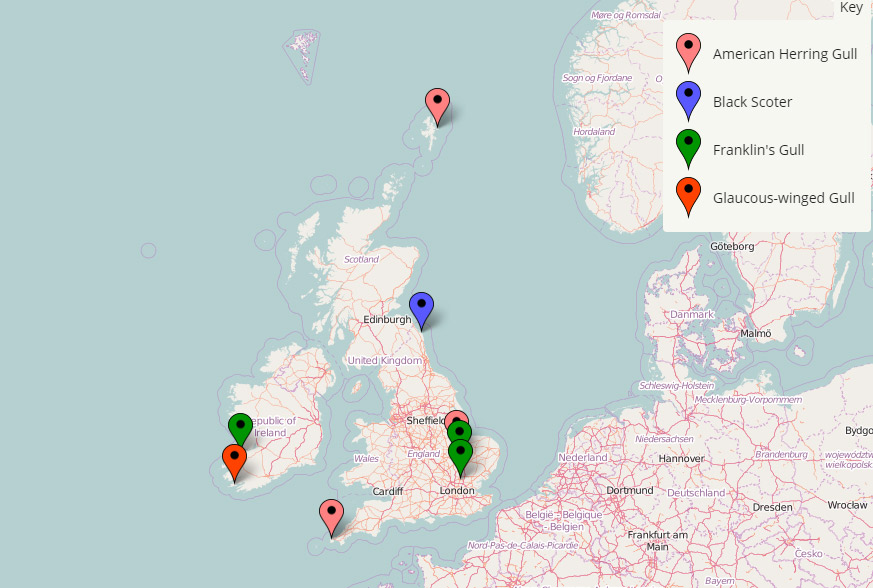 Black Scoter
When news broke of a drake Black Scoter off Bamburgh on 27th, I could be excused for feeling pretty pleased with myself. I had, after all, just that morning predicted in the Rarity Round-Up hot off the press one might be found in the coming week.
Turns out that this wasn't actually new in this week after all, rather spoiling the illusion of my predictive powers of divination – this handsome bird had in fact been off Bamburgh since 15th, and remained there throughout the week – sometimes showing close inshore, albeit in viewing conditions that were at times less than ideal courtesy of the inclement weather.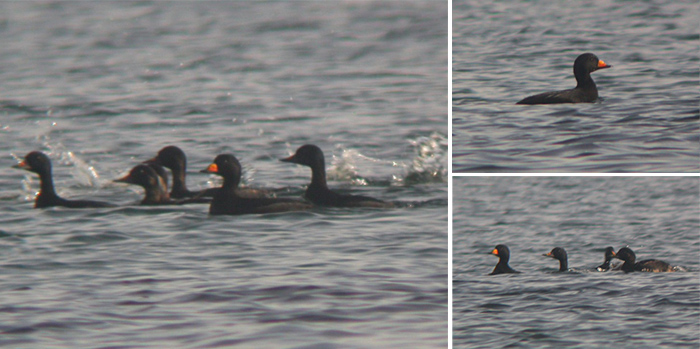 The site of course has history where the species is concerned – the county's first was found here on 14th April 2011, remaining there off and on for a month before presumably the same individual put in an appearance further up the coast at Goswick later that year in October and nearby Cheswick Sands in November. Nothing further then until last year when a drake – could it be the same bird? – was found again at Cheswick Sands on 20th January 2015, remaining in the vicinity until 26th March. One would assume that this year's individual is that latter bird returning for another spell.
Of the 13 accepted British records up to the end of 2014 one off Cleveland's Redcar on 16th-18th June 2014 remains the most southerly acceptable record on the east coast – there will be other eastern coastal counties fancying their chances of one before too long, though the small number of records nationally suggests it may yet be a long wait before the species newly graces any county avifauna.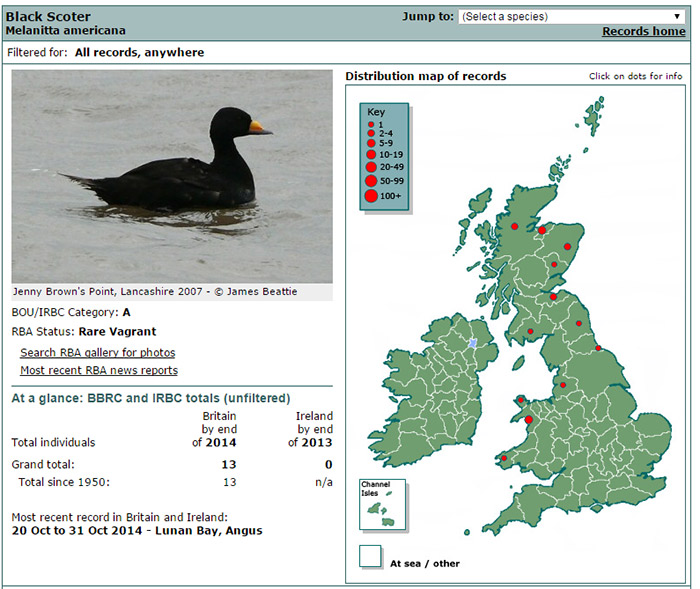 Glaucous-winged Gull
It's hung around long enough now to be feeling right at home in the Rarity Round-Up – yes, the Castletown Bearhaven adult Glaucous-winged Gull remained in Co.Cork for another week, being seen there again on 29th-31st – the subject over the past few weeks of many a pilgrimage for British birders who'd still yet to catch up with one in the region.
That said, there are still plenty of us waiting with bated breath for the next occurrence in Britain...
Franklin's Gulls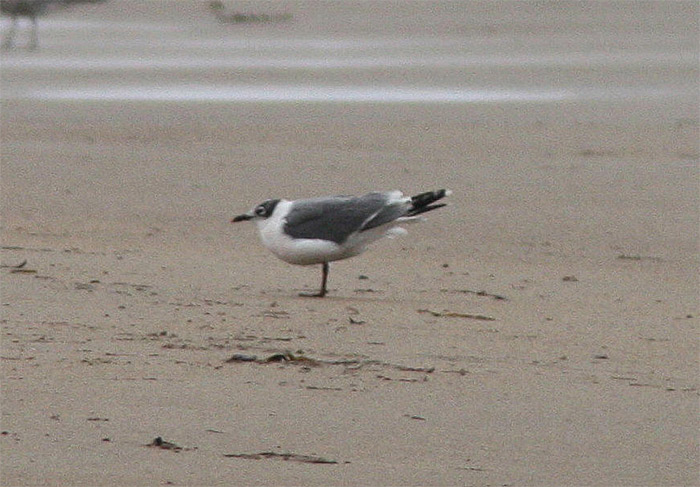 And speaking of much-anticipated larids, finding an inland Franklin's Gull must always rate as a genuinely exhilarating moment for any birder.
An adult found on 30th at Fen Drayton Lakes RSPB (Cambridgeshire) was gone by the following day – and then put in an all-too-brief appearance some 35 miles away on 31st in Hertfordshire at Amwell GPs. (Hertfordshire, of course, has already had a terrific January for rare gulls with its first Bonaparte's at Wilstone Reservoir on 4th-16th).
This Franklin's shares that particular distinction, at least so far at Hertfordshire's concerned – it's the first record for the county, while simultaneously being only the second for Cambridgeshire in the wake of an adult at the marvellously named Grunty Fen on 29th July 2006.
Meanwhile in Ireland last week's second-winter individual was still in Co.Kerry at the start of this week – being seen at Kilmore Strand again on 28th.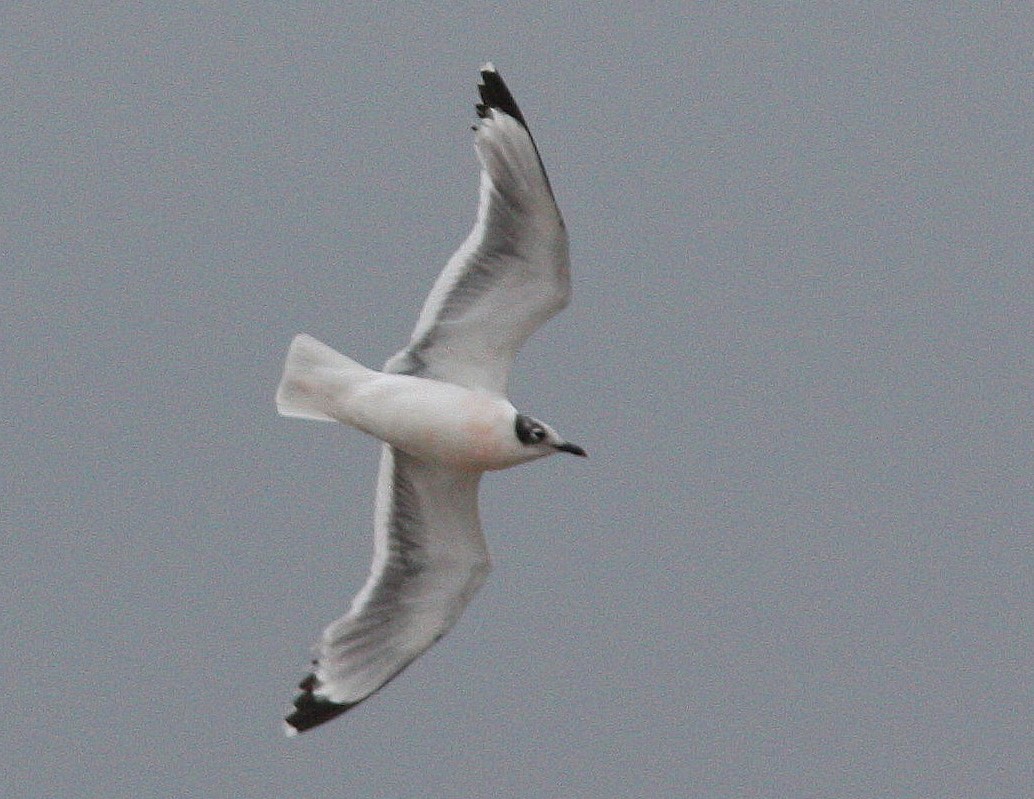 American Herring Gull
By the end of the week it was beginning to feel like a competitive gull-off between Hertfordshire and Cambridgeshire, with the former county having already taken the latter's Franklin's Gull as a welcome county first for itself.
How better then for Cambridgeshire to riposte than with a nice juvenile American Herring Gull found raiding the delectable skips at the McCain factory at Whittlesey on 2nd? Mm. Food waste and large gulls... It's a combination as cheesily classic as salt'n'vinegar, chips and gravy, or Wogan and Eurovision.
We've plenty more on what makes (or doesn't make) for a good American Herring Gull later on this week, but a quick glance at the stats suggests any smithsonianus is a pukka rarity, at least as far as British records are concerned – we've a mere 29 accepted records to the end of 2014 compared with Ireland's magnificent 92 to the end of 2013.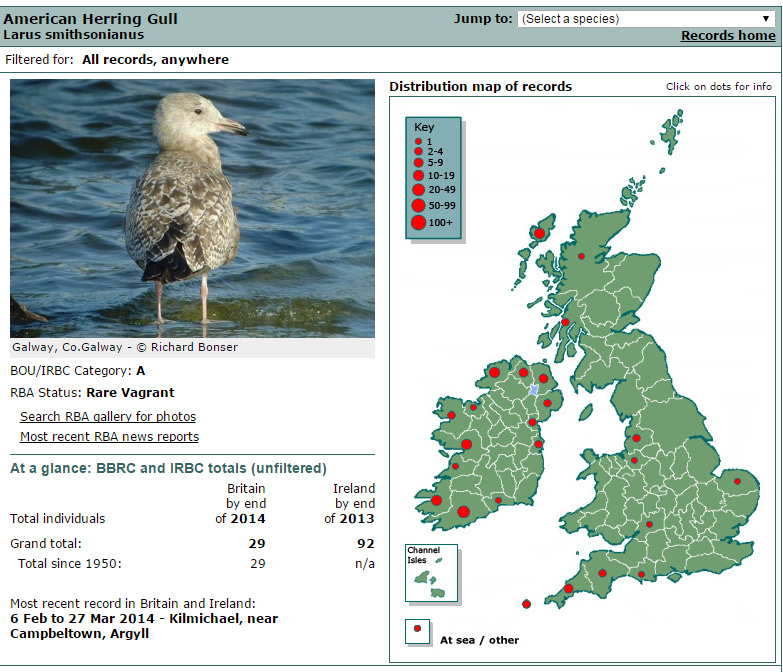 So it's a rare bird - and for Cambridgeshire, this one constitutes a county first. It's been said before, but what a brilliant winter this is turning out to be across the piece for fans of the tasty smorgasbord that's gulls of all shapes and sizes.
For a while this week it looked like we might be about to draw a blank where the regular Cornish adult Pacific Diver was concerned... Until the weekend, not so much as a peep – and then on 30th, there it was again in the Newlyn area. Phew.
After Shetland's recent run of wintering White-billed Divers it fell to Orkney this week to provide one for the news – this being the regular individual again off South Ronaldsay on 31st.
Little Auks continued to slip back into winter obscurity with a bare scattering to report – starting in Orkney on 27th two birds were seen at Loch of Ayre, with singletons that day also in Scotland at Tarbat Ness (Highland) and Saltcoats (Ayrshire) – the latter site logging two birds on 29th. On 28th the most southerly record by a country mile this week was a single bird seen in Brighton (East Sussex), with another that day in Highland off Dunvegan on Skye. A single bird was off Corsewall Point (Dumfries & Galloway) on 29th with another English bird seen that day in Cumbria from Workington – the latter site logging another singleton the following day. Two birds were off Point of Buckquoy (Orkney) on 31st. Nine passing Aird on Tiree (Argyll) on 2nd were the biggest count by some margin in a week that had only just started to climb into double figures – a far cry from not so very long ago.
Pomarine Skuas meanwhile began to make some tentative signs of activity – on 27th single birds were seen from Cape Cornwall (Cornwall), Dawlish Warren NNR (Devon) and Irvine (Ayrshire); while on 30th a single bird passed Workington (Cumbria) and three were noted passing Pendeen (Cornwall).
Things quietened down substantially this week where Glossy Ibises were concerned – no double-figure tallies to report and, indeed, just a handful of sightings in all. We kick off in Ireland where Co.Cork could muster one still at Youghal Bay on 27th-29th and one at Midleton on 31st; and two birds remained in Co.Kerry on 31st at Murreagh.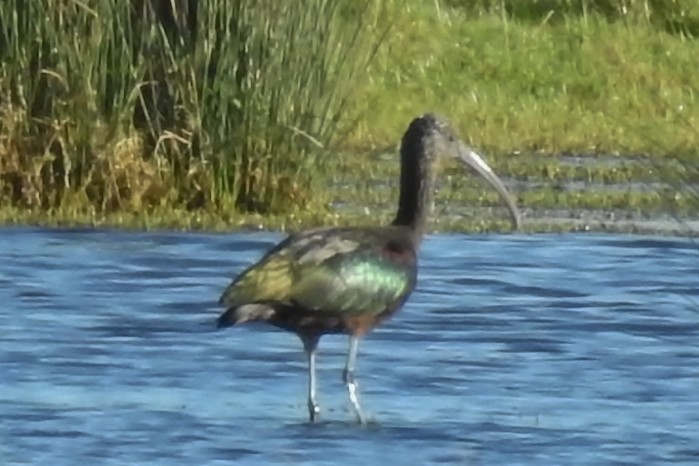 In England the settled bird remained in East Sussex at Pett Level until 2nd February, while one remained in Suffolk at Hollesley Marshes RSPB until 2nd also. On 28th one was seen over Boston (Lincolnshire), and on 31st singletons were seen in Devon at Seaton Marshes and New Bridge, the former site holding onto its bird on 1st February. On 2nd one was in fields at Marazion (Cornwall).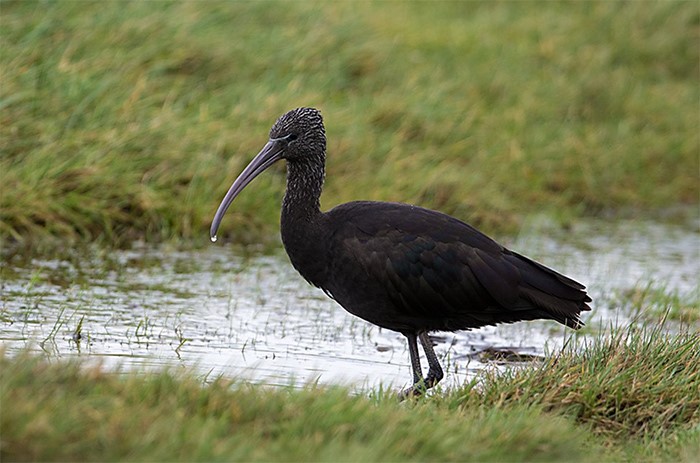 Cattle Egrets meanwhile had a little bit of a moment this week with six or seven records in all: one at Exminster Marshes RSPB (Devon) on 27th-31st with a probable sighting of it in flight there on 1st; sightings from Somerset at Steart WWT again on 28th-31st and at Stolford on 31st; and in Suffolk at Iken still until 2nd. A probable was seen from a moving train at Wickford (Essex) on 2nd. Two sightings came from Ireland on 27th – in Co.Wexford at Tacumshin and in Co.Limerick at Limerick.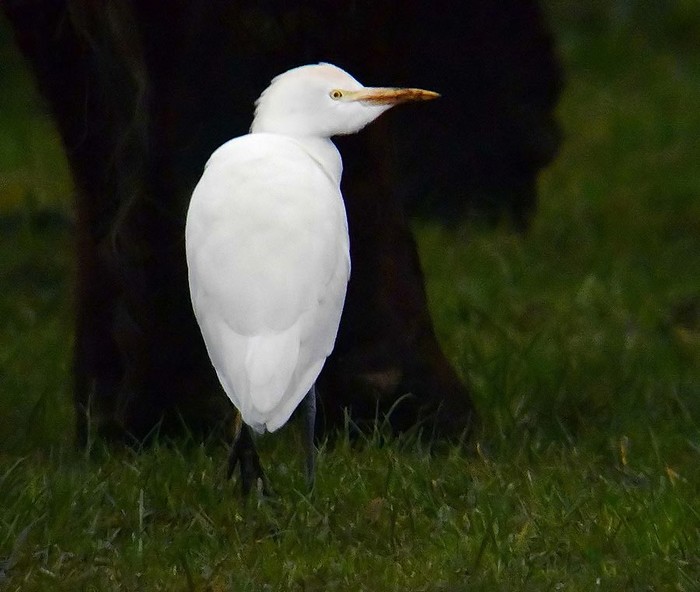 Were it not for the settled flock of 20 Spoonbills seen again at Shipstal Point (Dorset) on 27th-31st we'd not have much to report where spatula-faces were concerned – this week was mostly all about the usual suspects. Four birds remained in Suffolk at Hazlewood Marshes SWT and North Warren RSPB until 2nd. One was again in Kent at Harty Marshes on 30th; at least two continued lobbing around the Keyhaven area of Hampshire throughout the week; and in Cornwall one was again at Walmsley Sanctuary on 28th while the immature bird remained on the Hayle Estuary until 2nd. Further sightings came from Cornwall at Wadebridge on 27th; from Norfolk with two birds at Warham Greens on 27th and one at Burgh Castle on 28th; and four birds in Dorset in Lytchett Bay on 29th.
Irish sightings were headed by the settled quintet at The Cunnigar (Co.Waterford) present until 30th; while one remained at Strangford Lough (Co.Down) on 30th.
Away from the usual winter stations a single Common Crane seen at Bassenthwaite Lake in Cumbria on 30th was notable. 14 birds were seen on 1st in Cambridgeshire at Manea, with eight still there on 2nd.
Our honkers and quackers provided quality and variety this week, if not quantity for the most part. One or two new faces cropped up amongst the usual suspects...
We start then with a blue morph Snow Goose with Pink-footed Geese on 31st at Stranraer (Dumfries & Galloway). The regular white morph was again seen in Cumbria on 31st at Skinburness.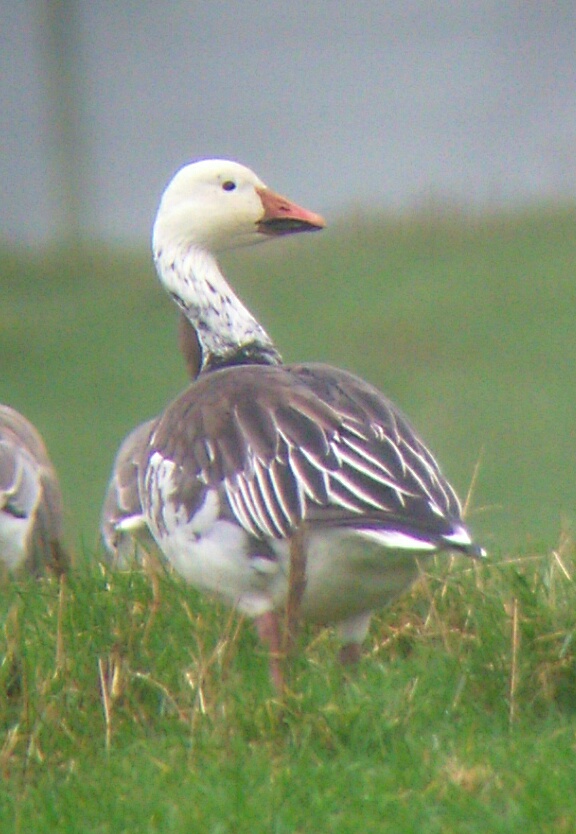 Four Black Brants were reported on 30th from Hamford Water (Essex); one was at Maldon on 28th. One remained in Devon at Exminster Marshes RSPB on 28th-30th, as did the minima Ridgway's Cackling Goose of uncertain origin on 27th-31st.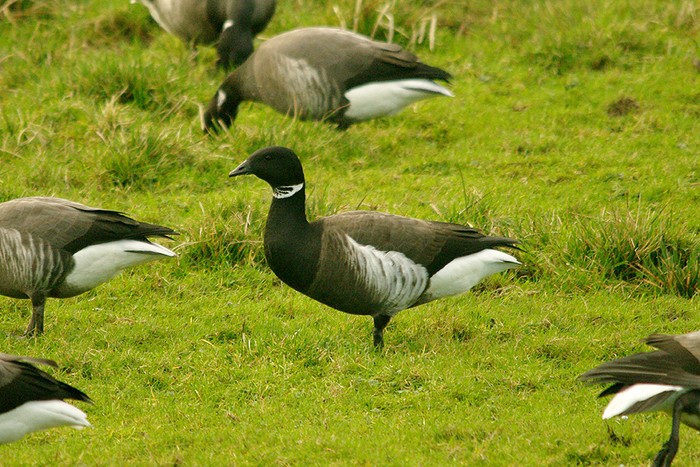 Further Geese Formerly Known As Canada were in Co.Sligo this week at Raghly – where both Richardson's Cackling Goose and Todd's Canada Goose were to be found hanging out with the Barnacle Geese on 31st.
Our two by now familiar drake Lesser Scaups were seen again this week in Cornwall at Dozmary Pool until 30th and in Glamorgan at Cosmeston Lakes CP until 30th also. p>
Numbers of Ring-necked Ducks crashed this week with a handful seen – just five birds and a hybrid. Getting the latter out from under our feet to begin with, on 29th at Carlingwark Loch (Dumfries & Galloway) there was no sign of the first-winter drake formerly seen there – but instead there was a first-winter drake Ring-necked x Tufted hybrid. Two bird theory, anyone? The drake remained in Perth & Kinross at Pitlochry on 27th, while in Ayrshire the drake remained at Trabboch on 29th January - 1st February. The English drake remained at Bray GPs (Berkshire) still until 31st with a female seen in Staffordshire at Tittesworth reservoir on 30th. Ireland provided a drake still at Loughrea (Co.Galway) on 30th.
In Hampshire the drake Ferruginous Duck was logged again on the lakes at Blashford HWT on 29th, while as the week drew to a close a female was found in Norfolk at Holkham Park on 1st-2nd.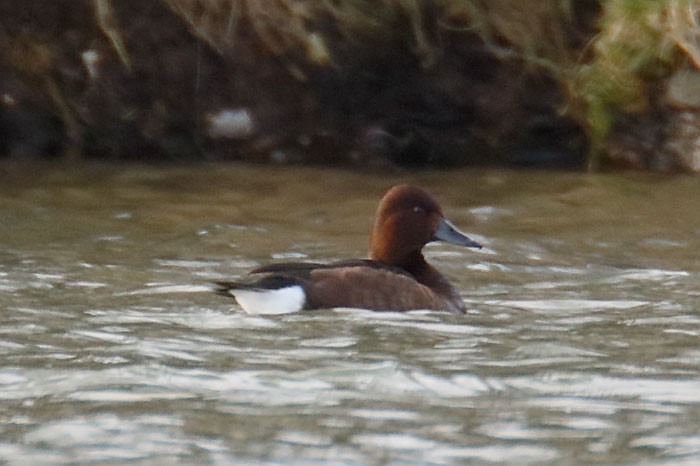 A mere four American Wigeons were reported this week, a drop of two thirds on last week – these were at Steart WWT (Somerset) on 27th January – 1st February, Scalby Mills (North Yorkshire) on 30th January – 2nd February, South Kessock (Highland) on 31st, and in Ireland at Tacumshin (Co.Wexford) still on 30th.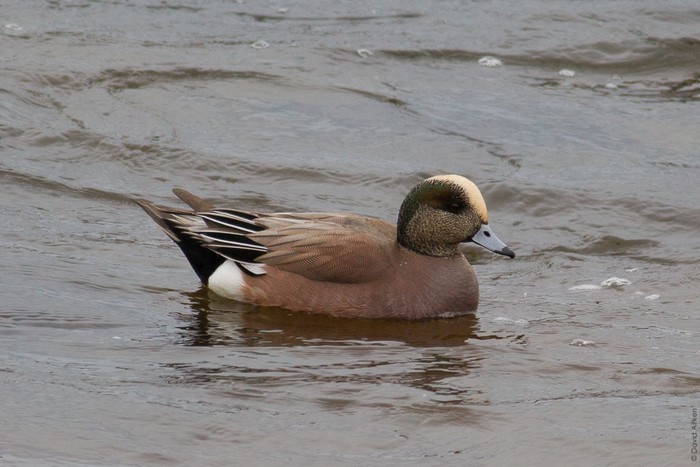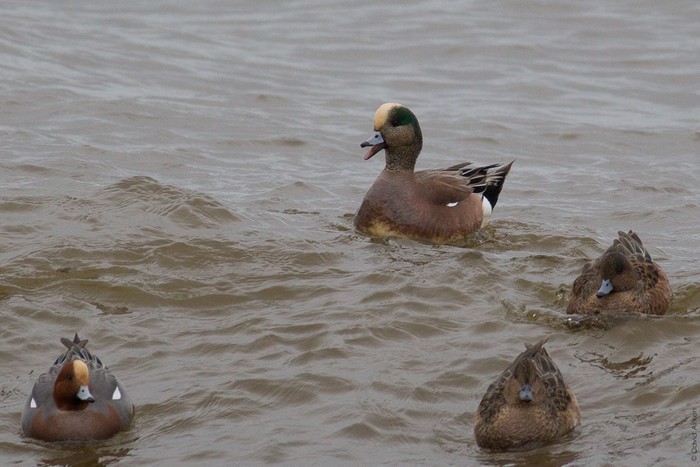 There was a slight reduction in numbers of Green-winged Teals also this week, with a drop from last week's 14 to 10 in the past seven days. Caerlaverock (Dumfries & Galloway) retained one at least until 1st, one was again in Orkney on Papa Westray on 28th, and one was still on Loch Bee on South Uist (Western Isles) on 2nd; one remained in Co.Durham at Boldon Flats until 2nd, with one again at Saltholme (Cleveland) on 31st; Somerset's Steart WWT held one still on 28th-1st February, with sightings in Devon at Seaton Marshes on 30th-2nd and Exminster Marshes RSPB on 2nd; and in Norfolk one graced Ranworth Broad on 28th-29th. One Irish sighting came from Kilbrittain (Co.Cork) on 30th.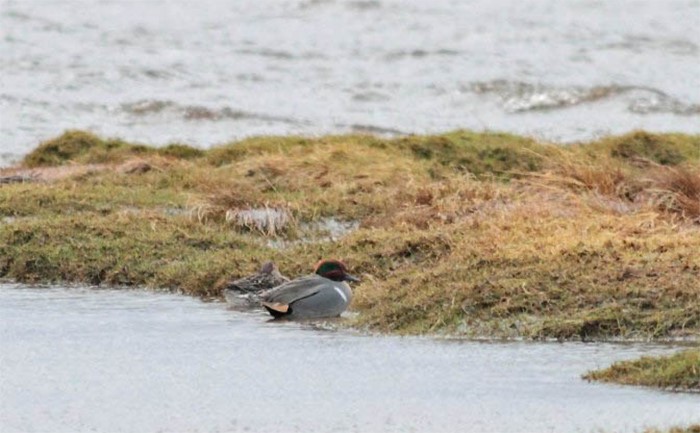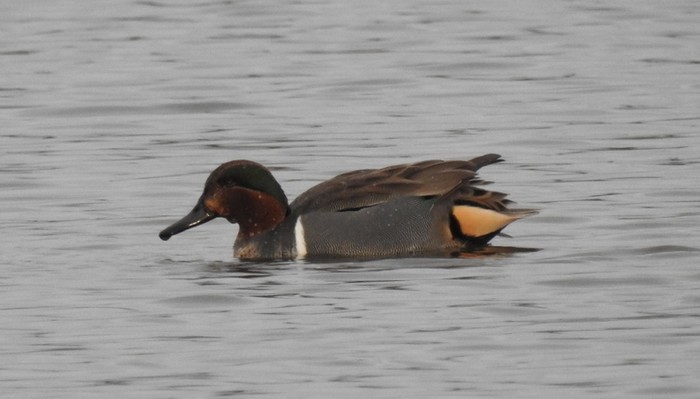 Easily the most interesting Green-winged Teal in a long time was seen in Suffolk at Blythburgh on 1st-2nd – sporting an unsightly nasal saddle, this bling did at least reveal the bird's origins – ringed in Portugal on 15th January 2015 at São Jacinto.
There was a real dearth of Surf Scoters this week – the first-winter drake remained in North Yorkshire off Filey until 1st; a drake was again seen in Orkney in Inganess Bay on 28th; and the drake was again seen in Unst (Shetland) off Easting on 30th.
We finish with a good haul of King Eiders - most notable being two seen on 30th at Ballysadare Bay (Co.Sligo) – this first-winter drake and female duo were first seen there on 23rd. The female was again off Ruddon's Point (Fife) on 27th, and a drake was seen in Devon at North Burrows CP on 30th – this would be only the second record for the county following the long-staying first-winter drake present in the Torridge Estuary for much of 2008.
<!—Section Title -->
Our perennial favourite in the stable of rare wintering waders made another welcome reappearance this week – yes, the long-staying Greater Yellowlegs was back on the River Medina at Pinkmead on the Isle of Wight on 31st and again on 2nd!
Meanwhile in Norfolk the Lesser Yellowlegs was again at Breydon Water RSPB on 28th.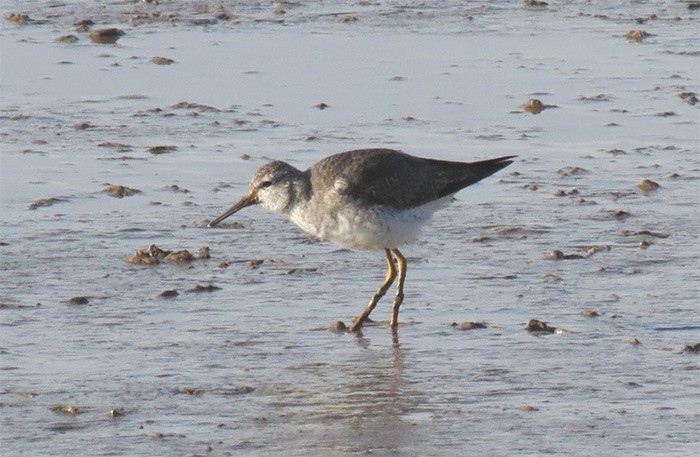 Cast into the position of supporting role simply by the recent absence of said Greaterlegs was the once again settled Hudsonian Whimbrel still pottering around the Marazion area this week until 31st.
After last week's glut of the species things were much quieter for Long-billed Dowitcher this week with just the wintering first-winter bird again at Cresswell Pond NWT (Northumberland) on 28th-31st.
We've got just two Grey Phalarope to interrupt our headlong flight into the Gulls and Terns - one was in Bray Harbour (Co.Wicklow) on 28th while one was at St.Gothian Sands LNR (Cornwall) on 2nd.
Gulls once again featured prominently in our headlines this week, and away from the new and settled big-hitters there was plenty more to get our teeth into.
Starting small, there were two adult Bonaparte's Gulls logged this week, and neither was in Devon – one was in Highland again at Castletown on 29th, and another was off Hook Head (Co.Wexford) on 30th.
A first-winter Laughing Gull was seen on Walney Island (Cumbria) on 30th. This is just the third record for Cumbria following one relatively recently in 2012 at Dalton-in-Furness on 17th-18 March, and one further back in 1984 on the Kent Estuary.
A putative first-winter American Herring Gull was on Whalsay (Shetland) on 28th-31st – which, if it was indeed smithsonianus, would make it the first record of the species for Shetland. That's a big if, however, as the bird was far from a straightforward, cut-and-dried 'classic' first-winter example. Seen amongst other first-winter Herring Gull this bird stood out a mile – a strikingly dark bird with a pale head, and a good uppertail and strongly barred rump. To say it divided opinion would be a mild understatement – while it's possible to find online reference photos of similarly unconventional birds confidently identified as American Herring Gull, dark argentatus Herring Gull was mooted as a possibility by other pundits; as was the nth generation hybrid option with a bit of Glaucous Gull thrown in somewhere back in the bird's distant ancestry.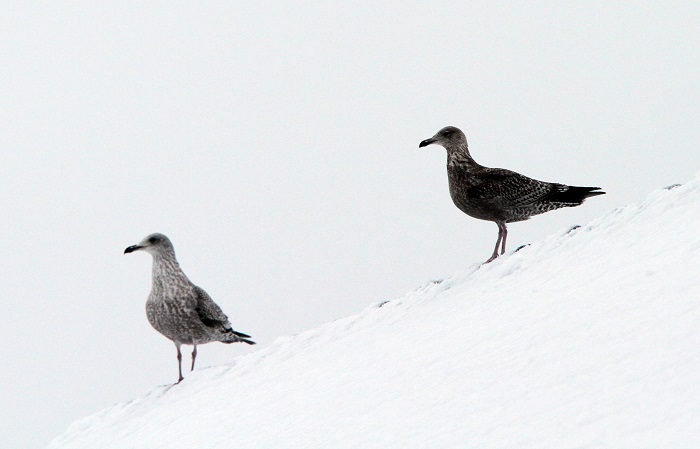 Ultimately, it's proving a fascinating bird. The greater coverts don't feel quite right for American Herring Gull - but we hear that those of smithsonianus from northern areas tend to have more chequered greater coverts than those of the typical Great Lakes bird - and the tail has issues too: the outer tail feathers are more barred than one would ideally like, and the tail band is, perhaps, not extensive enough. That said, not every smithsonianus has an all-dark tail... Was the breast concolorous enough for everyone's taste? Maybe not – though the appearance of this varied wildly depending on the light conditions and dryness of the plumage in question.
A quote from the excellent Dutch Birding paper on the subject of American Herring Gull identification in Western Europe resonates in this instance:
"Although every case should of course be considered on its merits, problematic birds (ie, birds with a mix of 'good' and 'bad' characters) are arguably more likely to be unusual-looking European Herring Gulls than aberrant or atypical smithsonianus."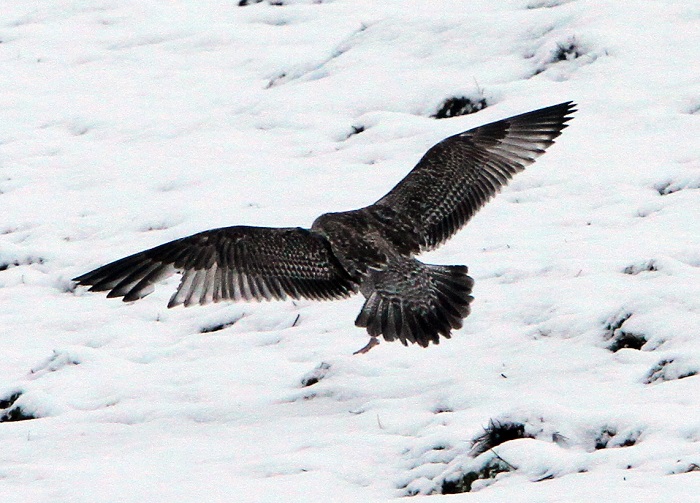 This all felt rather fitting in the week that saw the announcement of the desperately sad news of Birding Frontiers founder Martin Garner's untimely death. Martin was a keen fan of a knotty identification puzzle; and had enjoyed his visits to Shetland over the years. While we continue to try to unpick the identification of this striking Whalsay gull I'm left with the feeling that Martin would have rather enjoyed the learning process this bird has engendered.
Less contentious all round was the third-winter American Herring Gull again in Cornwall at St.just on 28th-30th, and of course the juvenile found on 2nd in Cambridgshire featured earlier in our headlines.
Ireland once again dominated the week's showing of Ring-billed Gulls - of 24 birds noted nationally, a solid 18 were in Ireland with notable single-site counts at Tralee Bay Wetlands (Co.Kerry) again on 30th January -2nd February with three birds noted there; and duos at Timoleague (Co.Cork) on 29th and Nimmo's Pier (Co.Galway) on 30th and in Cork City (Co.Cork) on 1st. Single birds were logged in Dublin (Co.Dublin) and Carrickfergus (Co.Antrim) still on 29th; on 30th at Seafield and Kilkee (Co.Clare), Ballyhealy and Duncannon (Co.Wexford), Ballinskelligs (Co.Kerry) and Portrush (Co.Antrim); and on 1st February at Blackrock (Co.Louth).
Away from Ireland the first-winter remained in Cornwall at Sancreed until 2nd, with an adult at St.John's Lake on 30th. The settled adult was still in Hampshire at Blashford Lakes HWT until 2nd February. In Wales the adult was again at Llys-y-Fran reservoir (Pembrokeshire) until 1st February, with a second-winter at Porthcawl (Glamorgan) on 31st. In Scotland the adult remained at Strathclyde Loch (Clyde) until 31st.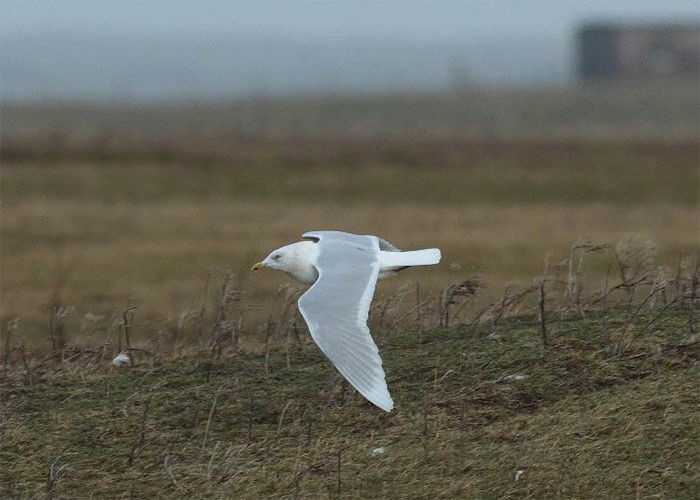 Another week elapsed without a great deal of change in either the numbers or distribution of either of our regular white-wingers – inland and coastal birders the length and the breadth of the land all seemed to stand an equal chance of crossing paths with a Glaucous or Iceland Gull.
Taking the Glaucous Gulls first, around 75 birds in all were recorded in 15 English, five Scottish, two Welsh and seven Irish counties. The peak single site count was four birds, at Cullivoe on Yell (Shetland) on 2nd – elsewhere trios were on Yell at Cullivoe earlier in the week on 27th-28th; at Rufforth (North Yorkshire) on 28th and 30th; in Penzance (Cornwall) on 29th-31st; at Duncannon (Co.Wexford) on 31st – 1st February; and in Co.Mayo at Blacksod on 31st.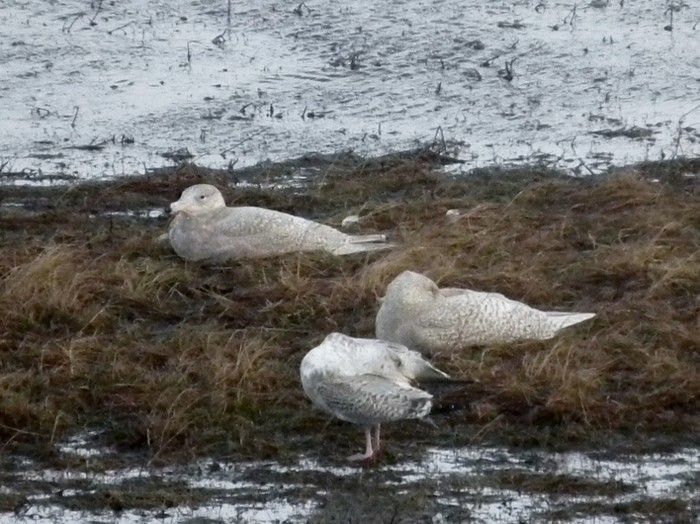 Iceland Gull numbers dropped ever so slightly on last week with around 60 birds noted nationwide in 16 English,eight Scottish, two Welsh and 11 Irish counties. Three birds were as high as any single site count rose, with trios noted on 28th in Scilly on Tresco's Great Pool, on 30th in Co.Clare at Loop Head, and on 31st on the Lossie Estuary (Moray).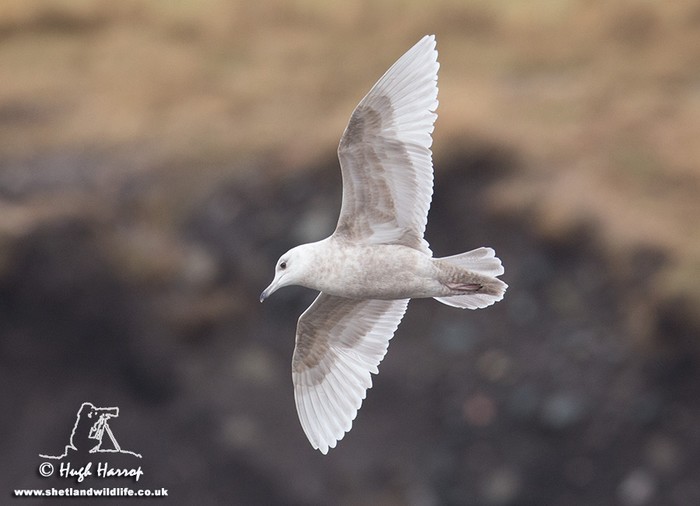 We conclude the gulls with half a dozen Kumlien's Gulls - mainly featuring birds from last week. The juvenile remained at Wintersett reservoir and Anglers CP (West Yorkshire) until 30th; the subadult was still at Barmston (East Yorkshire) until 31st; the juvenile was still in South Yorkshire at Hampole until 30th; and one was again reported from Fen Drayton Lakes RSPB (Cambridgeshire) on 28th. A second-winter was seen in Shetland at Scatness on 28th, while in Ireland a juvenile was at Tralee Bay Wetlands (Co.Kerry) on 30th – 2nd.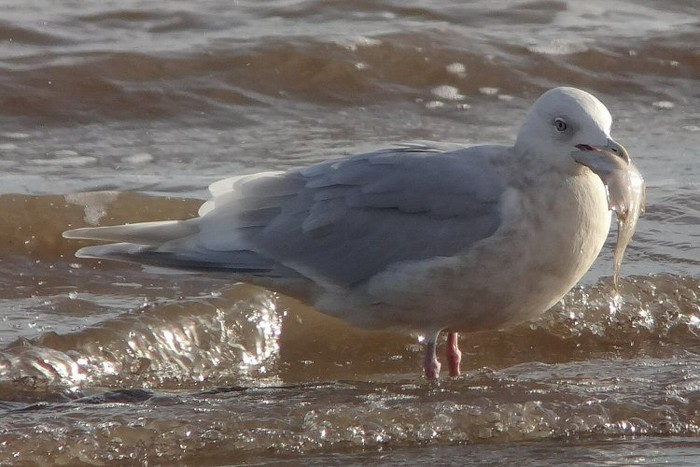 Last but not least, our regular Forster's Tern was seen again on 2nd in Kinvarra Bay and off Newtownlynch Quay (Co.Galway).
Pretty much as-you-were this week where our raptors were concerned, with stalwart regulars of late still all present and correct.
Hence we start with the white Gyr still in the Western Isles on South Uist at Bornish until 31st; and then head south east where we find the juvenile Pallid Harrier still in Norfolk at Flitcham and Roydon Common NNR until 2nd February.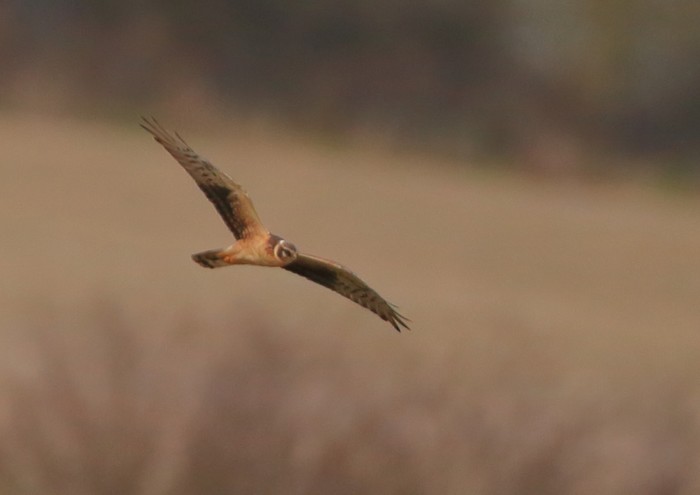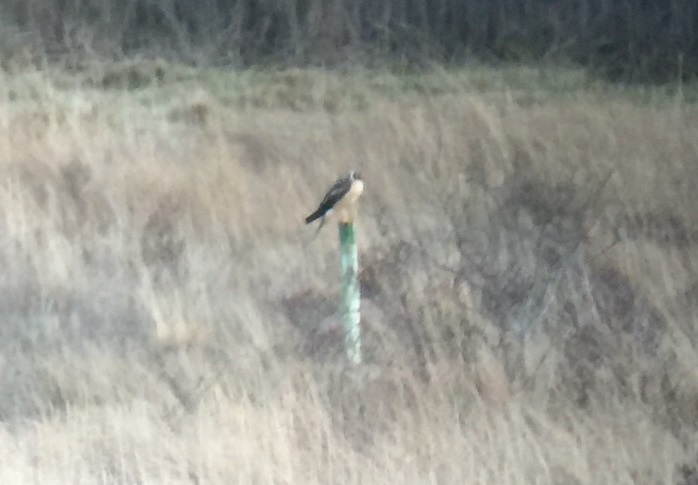 Staying in the latter county the two Rough-legged Buzzards were still being reported more or less daily at Choseley, with the juvenile still in Essex in the vicinity of Holland Haven CP until 31st. A further individual was seen in Northumberland at Howick on 28th.
Belated news from last week concerned a Snowy Owl in Co.Galway at Kinvarra on 26th.
And so we enter the final straight with the passerines – and notwithstanding the quiet time of year for rare and scarce material for this section of the news, it was pretty peaceful out there this week.
After a spike in sightings of the species in recent weeks, with eight birds seen across sites in Kent, Hampshire and Gloucestershire, there were just the two males in Gloucestershire to keep Penduline Tits in the news until the very last day of the week – they stuck around at Horsebere Flood Alleviation Pool until 1st February. As the week drew to a close on 2nd three birds were again noted in Hampshire at Titchfield Haven NNR.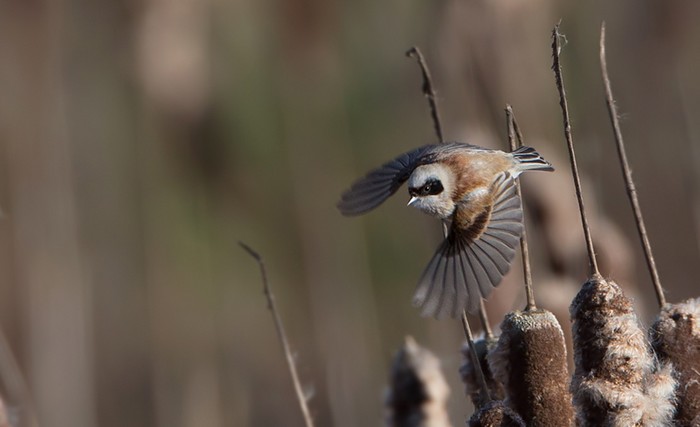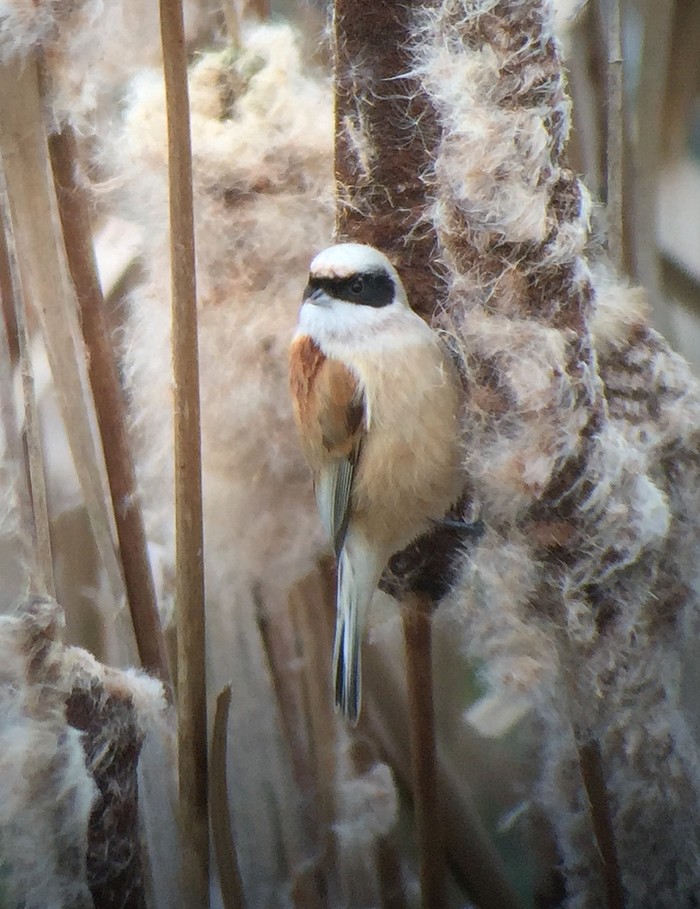 Also sticking it out was our hard-as-nails wintering Hoopoe in Staffordshire at Wall Heath in Hinksford, seen daily until 2nd.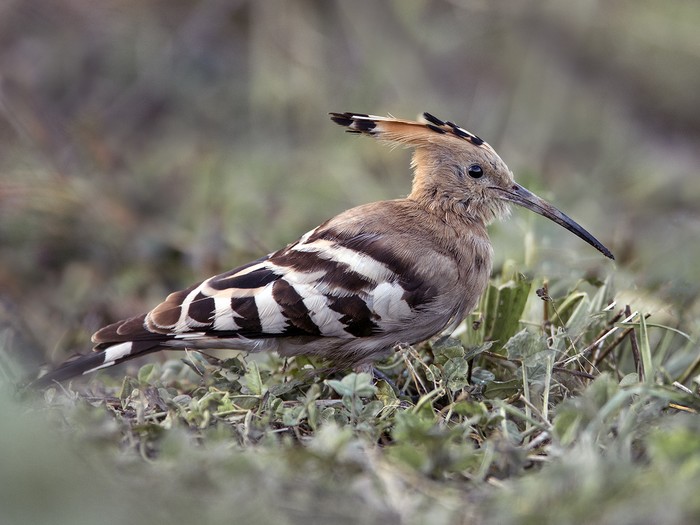 In Somerset the Dusky Warbler at Ham Wall RSPB just squeaked into another week, being seen there again on 28th. The Eastleigh Yellow-browed Warbler remained in Hampshire until 2nd, while the Cornish individual remained at Ponsanooth until 2nd. One was seen again in Cornwall in the Lizard village on 28th.
Sharing said Cornish village was the adult Rose-coloured Starling, seen again there on 28th-31st; another first-winter bird was seen in Ireland on 31st in a private garden in Courtown (Co.Wexford).
If ever there was a metaphor for the dismal showing of Waxwings this winter, it's 50% of this week's sightings of the species, an unfortunate individual that ended up a Sparrowhawk's lunch at Fillingham Lake (Lincolnshire) on 29th. A further bird was in Suffolk on 31st January – 2nd February in Ipswich.
With no news from Kent it fell to Flamborough (East Yorkshire) to provide us with our Richard's Pipits this week as the three birds stuck around there until 30th; a probable was in flight over Swillington Ings (West Yorkshire) on 2nd February.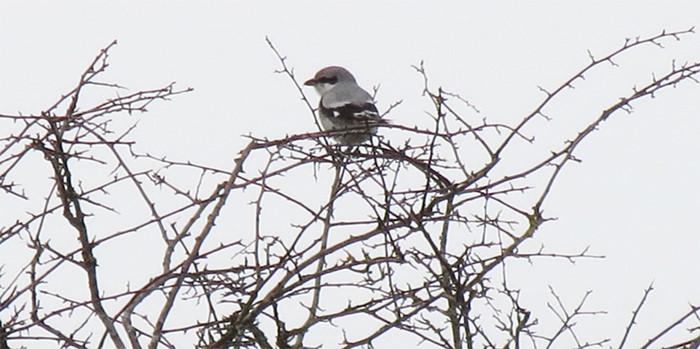 Even Great Grey Shrikes seemed to be having a quiet week this week – only just scraping into double figures. Hampshire was at the heart of what action there was, with sightings coming from Bransbury Common on 28th and on 30th at Stoney Cross Plain and Woolmer Pond. In Surrey the Thursley Common regular was seen on 28th-31st, with a sighting also at Frensham Common on 30th and two at Thursley on 1st. In Essex one remained at Heybridge Basin until 31st, while in Norfolk one lingered around Grimes Grave until 1st. The Wareham Forest individual of late was still there in Dorset until 31st also. Further sightings this week came on 28th still in North Yorkshire in Langdale Forest, with one seen that day also in Nottinghamshire at Budby.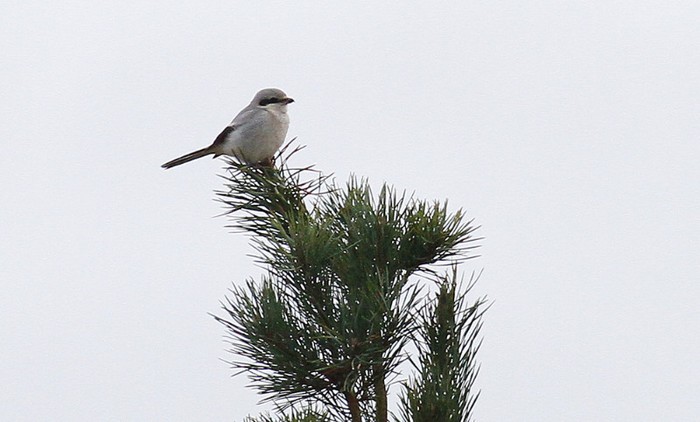 The recent Serin in Norfolk at Downham Market remained there a while yet, still being seen until 28th but not thereafter.
Hardier finch stock came in the form of the Coues's Arctic Redpoll still present at Birling Carrs (Northumberland) this week until 1st February.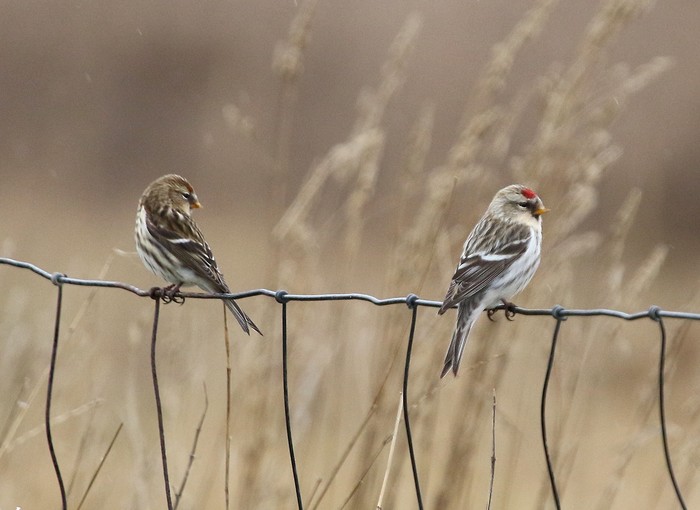 The coming week…
Just one week to go now before I do a Manuel Pellegrini and hand you gracefully back to Mark, the Pep Guardiola of rare bird reportage. I would need to finish strongly with another Black Scoter-esque prediction of uncanny brilliance.
(To be fair, it's not that eldritch – Rare Bird Alert's 'Previous Records' function is an excellent search tool and a fine way to kill an hour of an evening reminiscing about what's occurred in the dim and distant, and speculating about what might be just around the corner – and with thousands of previous records to go at, some fairly accurate stabs in the dark can be made...)
The first week of February doesn't give great deal of succour though. Or at least, not for anyone hoping for something that would precipitate a sudden, unexplained absence from work – past records of Pallas's Sandgrouse, Tengmalm's Owl and Great Bustard all have the air of unrepeatable antiquity about them.
(I know, the Norfolk Great Bustards were only back in 1987, but that's starting to feel quite a while ago...)
Nope, it's traditional late winter rarities that our attention should probably turn to in the coming week. Of the ducks Ferruginous stands out as a likely contender (as we've already seen in the past few days in Norfolk) with 16 accepted records up to 2014 in the coming week; and amongst the gulls, such a prominent feature of the past month or so, it's the Arctic stalwarts that stand out - Ross's and Ivory Gulls respectively.
We've already had recent Cornish and Irish records of the former. Perhaps it's now time for one of the latter to make an appearance...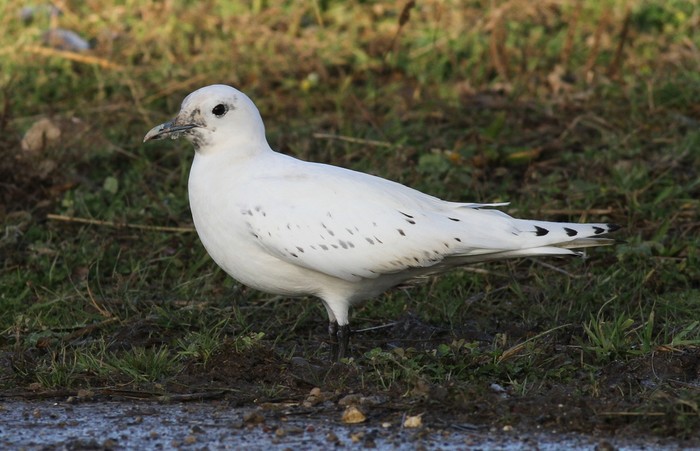 Jon Dunn
February 3rd 2016
Please note: we put a lot of time and effort into sourcing and and producing the images, videos and graphics for each roundup. Some of you (probably Apple users) may notice some photos etc. that appear to have incorrect captions. Please try refreshing the page as they are correcty captioned. If after a refresh they are still showing the incorrect captions then please email us
Thanks to this week's contributors for their photos and videos.
Kris Gibb, David O'Connor, Anthony Williams, Ian Barnard, Barry Woodhouse, Brian Henderson, David Stone, David Aitken, Steve Duffield, Steve Gantlett, Dave Helliar, Jon Dunn, David Dinsley, Michael O'Clery, James Nangle, Hugh Harrop/Shetland Wildlife, Tony Dixon, Michael Trew, Patrick Finch, Lee Evans, Pete Walkden, Andrew Last, Jamie MacArthur, Brett Spencer, Jason Coppock, John Nadin, Gareth Hughes, Stuart Piner.