Weekly round-up: 04 - 10 Nov 2015
The week at a glance
Remarkable scenes as a Crag Martin ends up in northeast Derbyshire
East Yorkshire sees the 1st Blyth's Pipit for the county spend a few minutes at Spurn
The Cornish Hudsonian Whimbrel remains around the beaches of Marazion
Lincolnshire hosts a fly through Pallid Swift ahead of the weekend…
…and the juvenile Pallid Harrier re-surfaces in the south of the county
The second Pallid Harrier of the week reported, after the fact, from Northumberland
…while further Pallid Swifts are mentioned from Norfolk, Suffolk and Kent
Another damp and mild week, with the prevailing (strong to gale force at times) winds lurching up from the south and then southwest as a slightly soggy, literally damp-squib of a first few days of November passed by with, well, with (initially) little to let the imagination run riot.
All the way across the synoptic chart, from the west coast of Scotland, Ireland and England were assorted wibbly-wobbly lines that drifted in from the Atlantic Ocean with little real potency (or so it seemed).
But, hold on…what was that lurking out on the top left of the map? The projected forecast for Friday through to Sunday evening showed a (not overly fiercesome) low pressure system wrapping itself up and tightening over Hudson Bay, deepening as it left the Eastern Seaboard of North America and then trundling west. There was certainly some strong southerly winds ahead of it, even wafting some bird-producing southeasterlies for the Northern Isles.
A mini-ripple Atlantic effect then but would it produce any November stars with stripes?
Crag Martin
Well, no, seemingly not…as the pick of the new birds this week (few and far between sadly) were from the complete opposite directions...
Gazing in to the crystal ball, seeing the blustery, mild (almost warm) southerlies winds pushing up from the continent, there are several species that you'd perhaps be inclined to select as a rare of choice - Pallid Swift being an easy one to go with.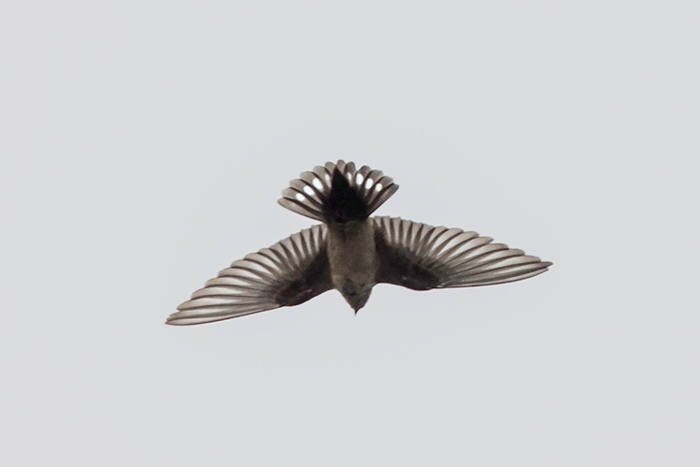 Beyond that sort of thing, the options are few and far between but within "that sort of thing" lurked this week's quite remarkable star of the show. Anyone sticking a wager on a Crag Martin appearing in this (rather agreeable) weather for swifts and hirundines would be worthy of a significant pat on the back.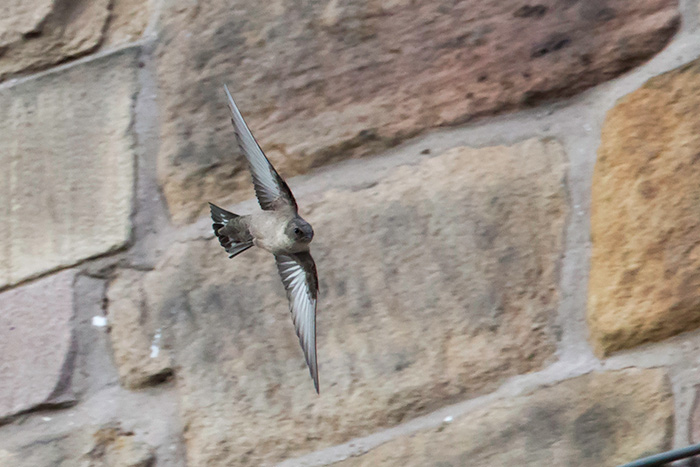 But even the smartest of smarty-pants selecting Crag Martin as the wild card to watch out for would never, in a million years, have selected inland Derbyshire as the place for this week's main happening to happen.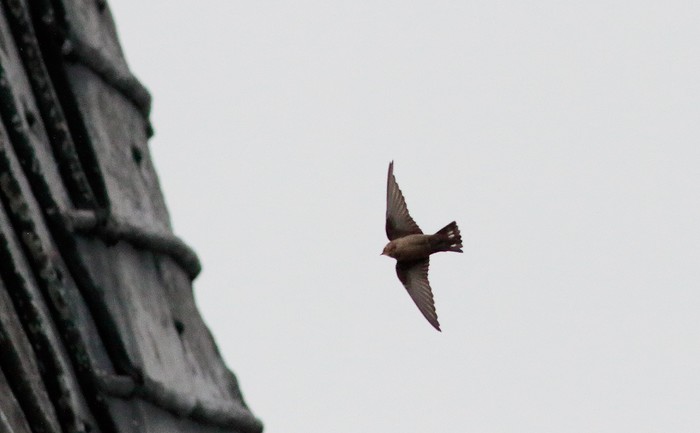 It's away then to the rather wonderful crooked spire town of Chesterfield in northeast Derbyshire where, arguably, one of the finds of 2015 came about on 8th - Britain's 11th (or maybe 12th) Crag Martin discovered around the Church of St. Mary & All Saints (no, not them…) sometime after midday for not only a remarkable county first, but also the first-ever record for November too (Little Swifts in the 11th month of the year makes sense, we've had a three of them, but a Crag Martin! Cool…).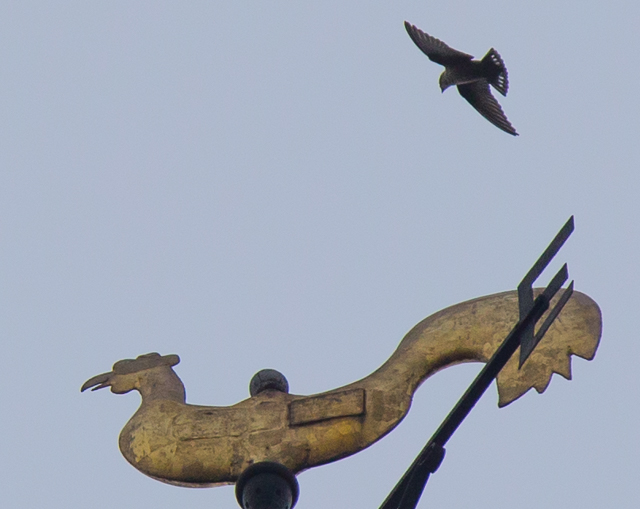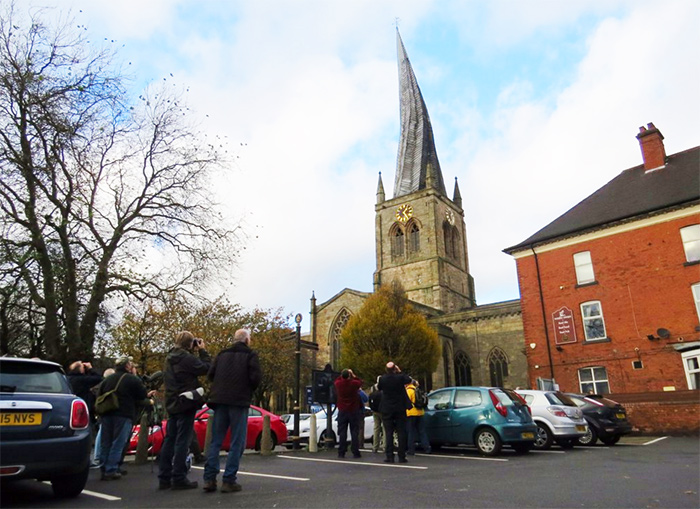 Blimey Charlie. Talk about brightening up a dull day.
EXCLUSIVE: Finders-in-the-field

As it was Remembrance Sunday, I assumed that the car parks would be rather full, so instead I stopped on the by-pass about 700m away and scanned. I could not see any Peregrines but to my surprise there was a hirundine flying around the spire. I guessed that this would be a late House Martin but, on swapping the bins for a scope, could not make out any colour and it looked rather chunky...
Read Roy Frost finders' account here
The accepted Crag Martin records to date have been spread across six months - Britain's first, at Stithians Reservoir in Cornwall was found on June 22nd 1988 with the second following less than three weeks later, in East Sussex, heading over Beachy Head.
Two autumn birds came next, in early September 1989 at Llanfairfechan (Gwynedd) and six years later, on October 8th 1995, again at Beachy Head. The first-ever twitchable bird came along to another inland East Midlands county, thanks to the amazing bird at Swithland Reservoir on April 17th 1999, a bird which famously moved north to Pugneys CP (West Yorkshire) the following day.
The second bird of 1999 (unless it was actually the same one…) departed our shores out of Orkney on May 3rd and a seven year+ gap followed until the latest record (until now) was noted at Badshot Lea (Surrey) on October 22nd 2006. Another south coast record came along in 2008, one seen in West Sussex, at Truleigh Hill on September 21st and April's third record (and just the second "available" one) came along last spring for a three-day stay around Flamborough Head. (What may turn out to be April's 4th was noted briefly on the Isle of Wight this spring of course).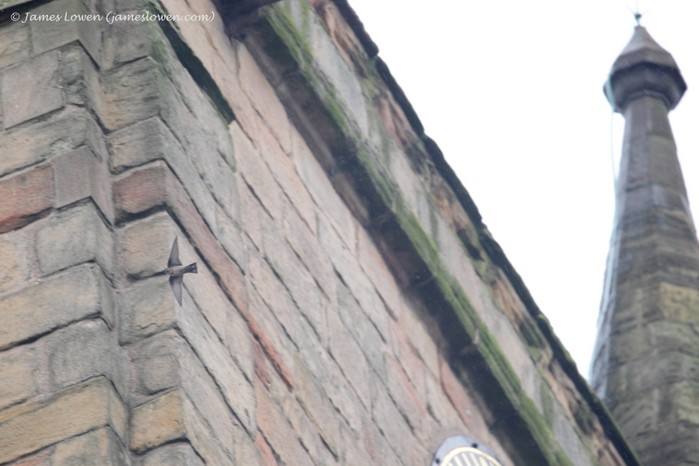 However, this week's brilliant discovery didn't seem to want to play the game as many would have hoped (at first at any rate) - showing for perhaps less than 15 minutes before departing to…well, let's wait and see…yep, it wasn't very far at all it seems as before half past one, the bird was back around the spire and showing well once more. And then it did another bunk…and wasn't seen again 'til dusk.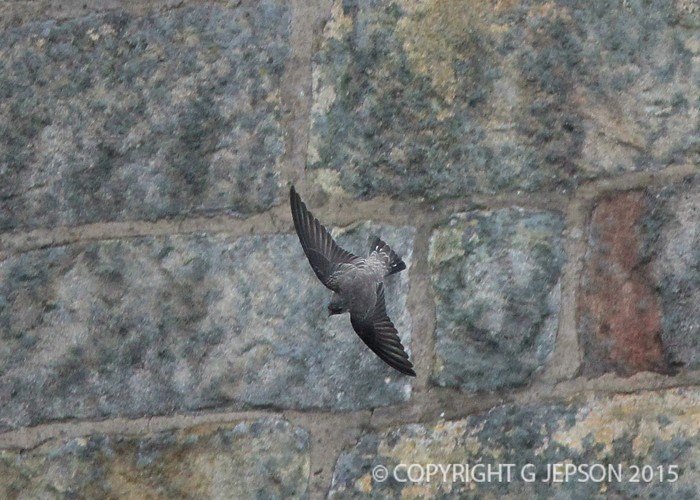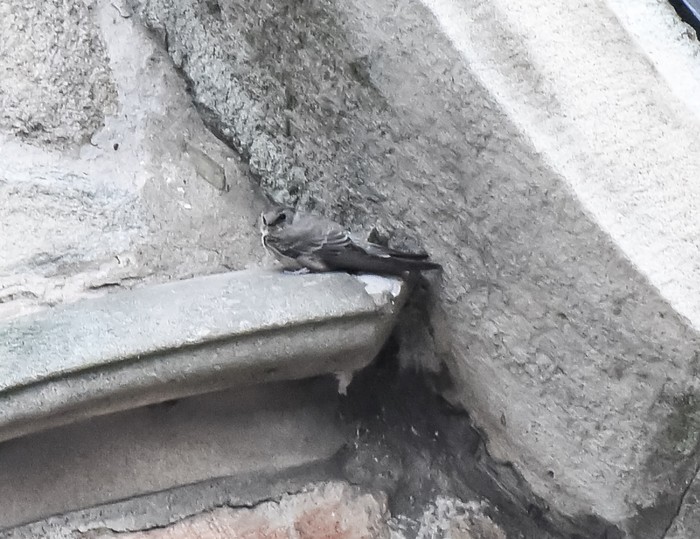 Fortunately though, a Monday morning check of the crooked spire proved fruitful, as there it was again - the same game of cat & mouse ensued throughout the day, this time though the stays around the church were dotted with one or two lengthier visits through until early afternoon. The pattern was set…and much the same happened on 10th too (a day which also saw records of House Martin, Sand Martin and Swallow in and around the country too - that's a November 1st for sure…).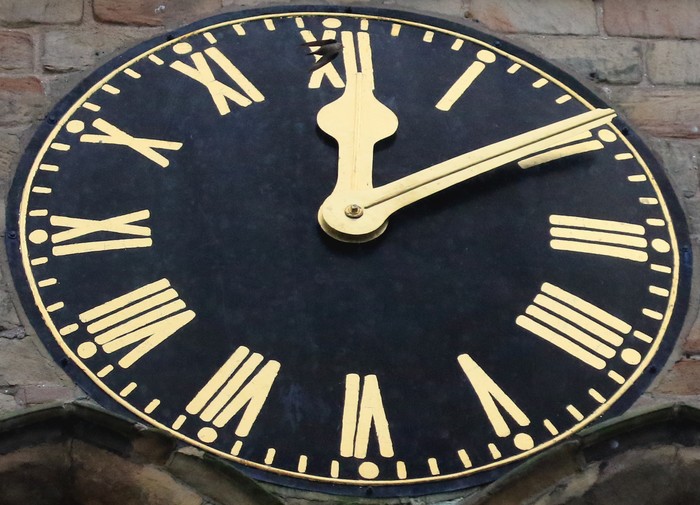 Blyth's Pipit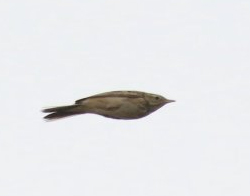 The dampish start to Bonfire Night in East Yorkshire was aided and abetted by a subtle shift in wind direction, from southerly to southeasterly and, with just a couple of hours of daylight on the clock, one-time UEA graduate Mike Pilsworth stepped up to the plate and landed the first Blyth's Pipit for the county (and only the second record for the whole of Yorkshire) when he scored a 10 minute viewing on the wires and saltings at The Warren, Spurn (impressively picked up on call first of all).
There are many avid Yorkshire listers within the White Rose county, but doubtless some of them sub-divide within that (especially if they live between Hull and Bridlington you'd guess) and would have been a little torn when news broke (especially the swift departure) - a 1st for the east but not a Yorkshire tick, thanks to the bird found in the west, at Pugney's CP last December - a bird which remained through until January 6th 2015.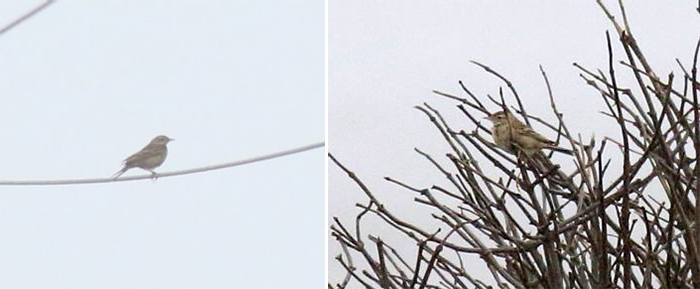 The last month has been a pretty productive one for this famously enigmatic bird from the days of yore - first came the late afternoon bird out on the slender dune slack of Stiffkey Binks in north Norfolk (found on October 2nd) and it was followed by the well-documented first-winter Blyth's on St. Mary's (Scilly) from October 13th-25th.
Two brief reports from either end of the country - at Sumburgh, on the Shetland Mainland on October 15th and over Nanjizal Valley in west Cornwall last week (on October 31st) - and now we have the photographed Spurn bird in the mix too.
Should the BBRC accept the brief birds in Shetland and Cornwall, it would establish 2015 as the best year ever for Blyth's Pipit - with five in all for the autumn - the previous best for a single year was 2007 when four were found between October 16th-27th (one for Scilly, one for Cornwall and two for Shetland). Four is, of course, the number we're definitely on anyway - three of the autumn birds are well documented and there was the overlap in to 2015 for the West Yorkshire bird too of course.
Hudsonian Whimbrel
After a mini-weekend hiatus last week, Cornwall's 1st Hudsonian Whimbrel stuck it out on the rocky shores of the beach at Little London, Marazion through until 6th, disappearing on 7th but being noted again for half an hour during the afternoon of 8th.
The appearance of this autumn's juvenile on Scilly and then in Cornwall means that 2015 becomes only the second year to have recorded two Hudsonian Whimbrels within the calendar year - this one and the popular summer bird in West Sussex equalling 2007, a year which saw the much-twitched first-summer spend over two months in and around Cumbria's Walney Island (between mid-June to mid-August) followed by the end-of-August adult on Fair Isle.
Pallid Swift
Given the very mild, grey and dank weather continuing on through several days this week - those brisk southerly winds not letting up one iota - there was an inevitability about the continuing reports of possible, probable and definitive Pallid Swifts through the week.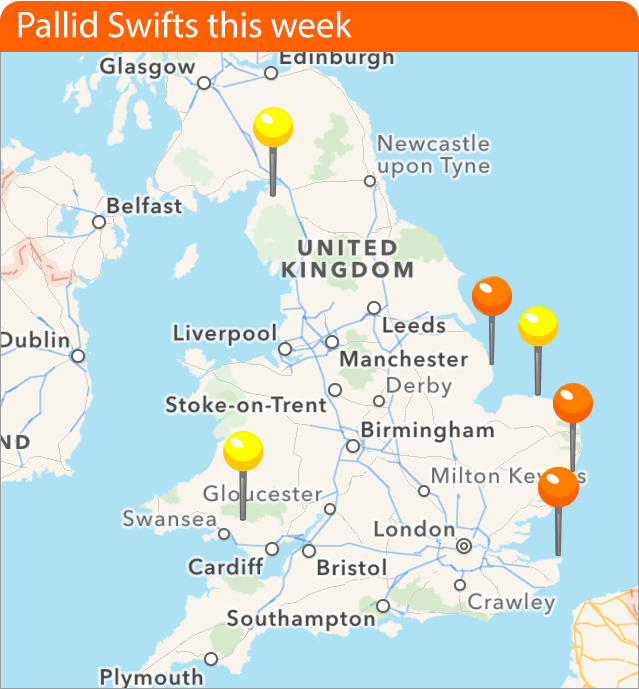 A couple of "probables" kicked thing off on 5th (at Wigton in Cumbria and Glyn-neath, in Glamorgan) and the following day saw a firmer report come from the Chapel St. Leonard's area of Lincolnshire, a mid-morning Pallid Swift reported heading south near Wolla Bank. Until now, there has been just one acceptance for the county - a single bird over Skegness on October 23rd 2004 - so this could be a very fine county record indeed.
To date, there are only 24 British and Irish counties with proven Pallid Swift on their respective lists, a neat consecutive chain of counties registering at least one all the way down the east coast from Borders to Kent, with Norfolk out in front with 17 accepted records in total (one may be added to that total if the unconfirmed report from Cley on 6th ever firms up).
Down in neighbouring Suffolk, the second or third Pallid Swift of the week was noted at dusk over the plantation to the south of Sizewell on 7th - if submitted and accepted, it will become the 6th record for the county, the most recent being a rare spring bird at Kessingland in March and April 2010.
…and that Suffolk bird was followed by the third (or fourth) of the week in Kent; a juvenile seen throughout the day on 9th, over Margate town centre for what could be the 10th county record and the first since the accepted bird over Dungeness in April 2011. This week's bird is the second November Pallid Swift for Kent, the first coming in 1984; a remarkable (at the time) set of records springing up at Portland (two birds there on 10/11), near Strumble Head (one present on 12-13/11) and then Warden Point, Sheppey from 14-16/11.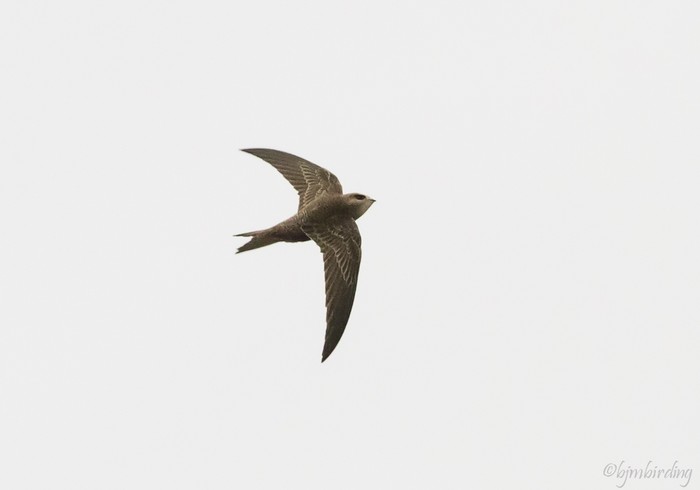 Pallid Harrier
Lincolnshire's first-ever Pallid Harrier went AWOL for a wee while after being noted at Gibraltar Point NNR on 29th - but wherever its been in between times, it decided to mooch back to the same site on 5th, noted on the western side of the expansive reserve.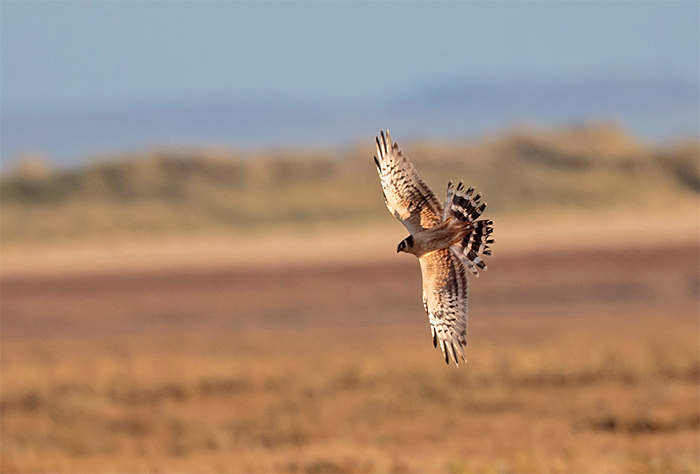 The bird reappeared during the following two days and seems to be the same bird noted around the reserve last week - an individual which had originally trundled down from Spurn (where, coincidentally, it was found by Mike Pilsworth - the boy's on a roll!)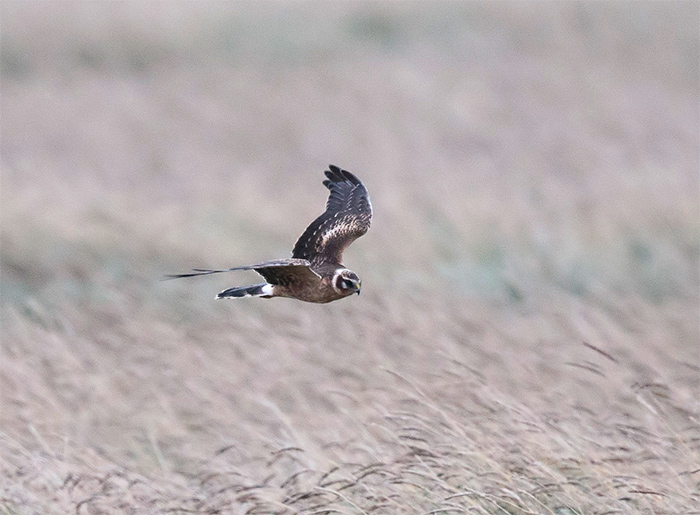 Further north, what appears to have been a new juvenile Pallid was a belated report from The Snook, Holy Island (Northumberland) on 5th - if accepted, it will become a new bird for the county.

A returning favourite around these parts is the Bluemull Sound White-billed Diver that appeared once more in the waters between Yell and Unst for another winter on 6th - the first sighting there since mid-March. This (or other adults) bird has been noted around the sound every year since 2005 and although elusive, it seems to be generally up for grabs (should you happen to be passing…).
The unsettled and windy weather that pushed across southern and western areas of Britain and Ireland at the weekend pulled a few species up out of Biscay and the Western Approaches; a lone Leach's Storm-petrel flew past Penlee Point, Rame (Cornwall) on 7th while three single Sabine's Gulls were noted on the same date, juveniles seen from Strumble Head (Pembrokeshire) and, in Cornwall, from St. Agnes and Church Cove, Lizard. The fourth of the week was also seen from the Lizard, an adult passing Bumble Rock on 9th.
Elsewhere in Cornwall on 7th, two Grey Phalaropes were logged off the north coast, at Towan Head and on 8th singles were seen in the North Sea, heading south past Spurn (East Yorkshire) and on the southeast side of Ireland, dropping in to Tacumshin (Co. Wexford). The windy weather of 9th produced the fifth and sixth of the week, noted from Rubha Ardvule, South Uist (Outer Hebrides) and over Shepperdine (Gloucestershire) with the final one of the week being noted from Licannor Pier (Co. Clare) on 10th.
The first three days of the new review week saw lone Pomarine Skuas track past North Ronaldsay (Orkney) on 4th and Berry Head (Devon) on 5th with three off Filey (North Yorkshire) on 6th. The following day saw 11 Poms from six widely spread counties, from Cornwall and Devon, across to Pembrokeshire and East Yorkshire, extending north to Moray and Orkney. Three birds followed on 8th in Fife, including two heading inland at North Queensferry with singles in the Outer Hebrides, Northumberland and Cork.
Half a dozen late Balearic Shearwaters were noted until the final day of the week, singletons seen from Towan Head, Berry Head and Strumble Head on 7th with three off Church Cove on the same day. The 10th saw 11 birds head by Start Point (Devon).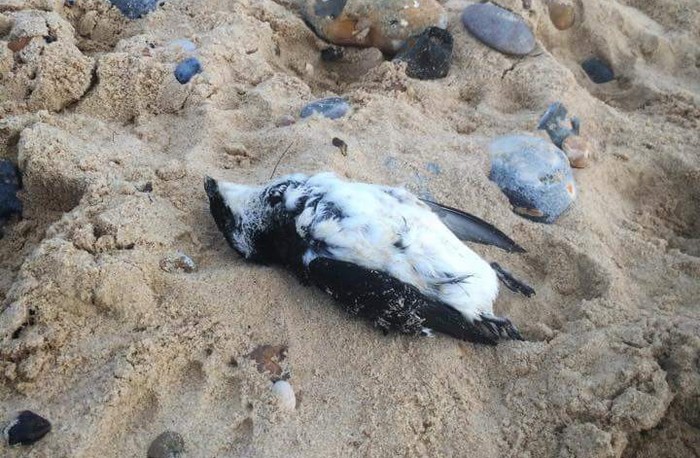 There's still no real Little Auk weather on the agenda (and none likely in the foreseeable either) but there were 13 (live ones) noted this week, all in Scotland; North Ronaldsay saw seven whizz by on 4th with twos noted there on 7th and 9th. One was on Fair Isle on 4th (with it or another found dead on 6th) and three were seen from the Isle of May (Fife) on 6th (when a further dead one was found in east Norfolk). Further birds were noted on 8th - one was seen off Mainland Orkney, at Dounby, three more passed North Ronaldsay and five flew past Fair Isle, where the second Leach's Storm-petrel was noted during the same spell of seawatching - and on 9th, two more were seen from the Isle of May (Fife) and three were off Fair Isle.
Half a dozen Glossy Ibis were seen across the last seven days; new was one at Northwick Warth, Pilning (Gloucestershire) from 6th-10th, the second in the county this autumn but the others were all favourites from recent times. Two birds remained around Kerry's Lough Gill until 5th while lone birds were at Seaton (Devon) to 4th, again at Wat Tyler CP (Essex) to 8th and still on the Somerset Levels (at both Meare and Shapwick Heath) to at least 9th.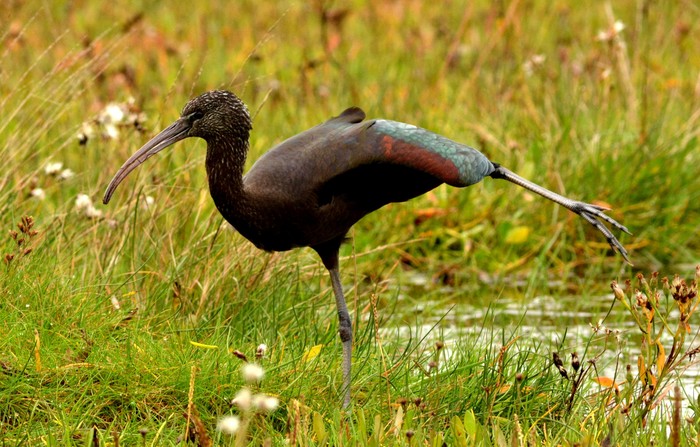 The Teigngrace Trio of Cattle Egrets remained in south Devon until 6th (with two then seen at nearby Kingsteignton on 9th) before they moved along to Aveton Gifford on 10th. Two singles were still in Somerset; at Shapwick Heath and Steart WWT, both to 7th while another reappeared in north Cornwall, by the Camel Estuary on 8th. In southeast Ireland, one remained at Tacumshin (Co. Wexford) until 7th.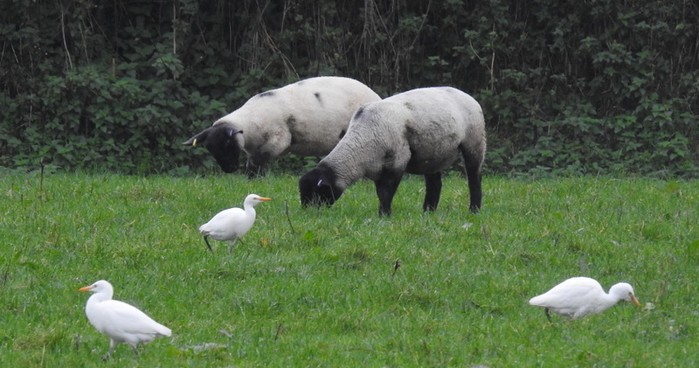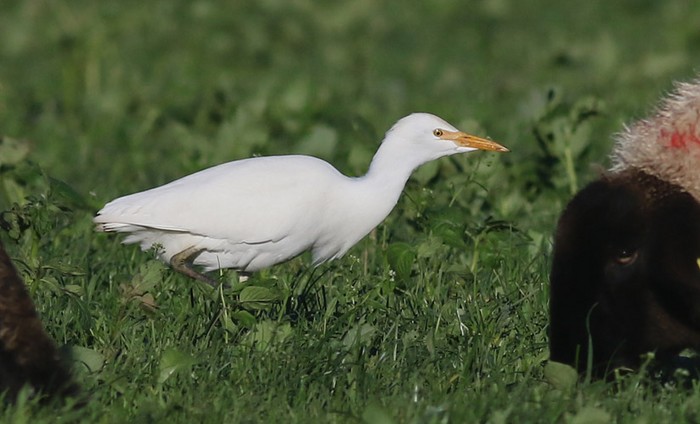 Spoonbills in Poole Harbour managed a high count of 36 this week, seen at Arne RSPB on 8th. The only other multiples were three at Havergate Island RSPB (Suffolk) on 4th and twos for Wrafton (Devon) and the Hayle Estuary (Cornwall) from 5th. Further singles were seen in Scilly, Somerset, Hampshire and Gloucestershire while in Ireland, four Spoonbills remained at The Cunnigar, Dungarvan (Co. Waterford) to 8th at least and loners were in Wexford (at Tacumshin), Cork (at Clonakilty) and Kerry (at Cromane).
There must be some Common Cranes somewhere in the country but, as of the morning of 8th, none had been reported…thankfully four were noted in Norfolk later in the afternoon, on Oby Marshes. Another then followed in Lincolnshire on 9th, found out on Croft Marshes with five Broads birds at Hickling on 10th.
The white Snow Goose moved over the Solway from D&G to Cumbria on the final day of the week, seen with the Barnies at Bowness-on-Solway on the morning of 10th.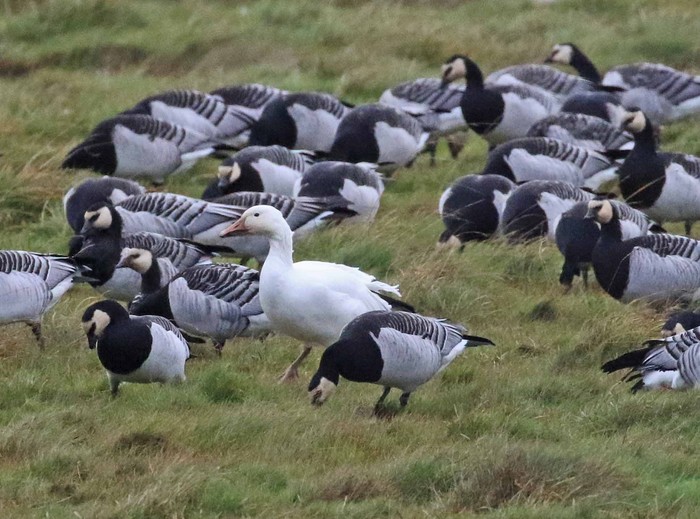 Three Black Brants were noted through the past seven days, regular adults again on the Fleet, at Ferrybridge (Dorset) and in the Eye Field, Cley NWT (Norfolk) - both seen on 8th - with a "new" bird noted the same day in Essex, at West Mersea.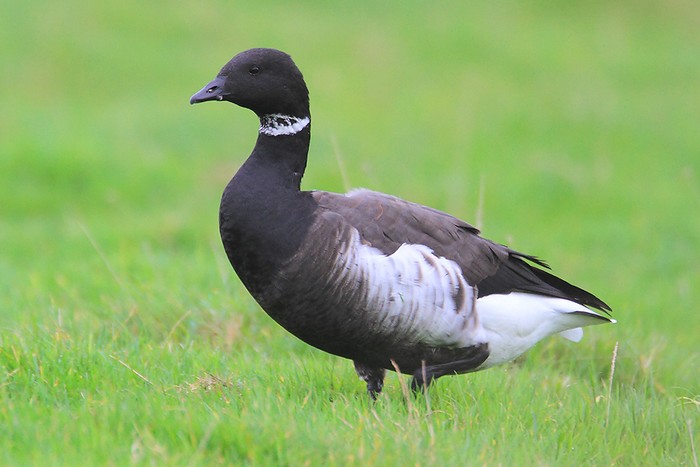 In a lean week for a lot of things, there's only the one Lesser Scaup to mention, still on Lough Gill (Co. Kerry) to 5th. A quintet of Ring-necked Ducks bustled in to the action - four of them drakes - noted at Kinnegar Pools (Co. Down) to 4th, Pitlochry (Perth & Kinross) to 10th and new on Orkney, near Loch of Harray, Mainland on 7th and also in Ireland, at the North Slob WWR (Co. Wexford) on 8th.
In the Home Counties, the drake Ring-necked Duck was on Startop's End Reservoir (Hertfordshire & Buckinghamshire border) through to 7th as well, putting in a mile long flip into Buckinghamshire proper at dusk the same day, when it was found on College Lake.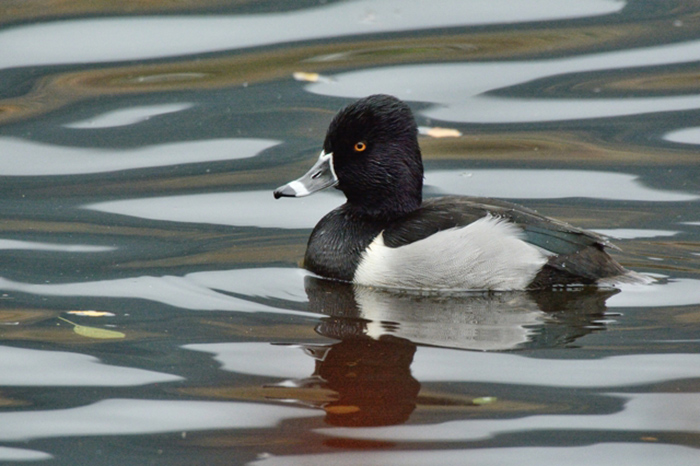 Up in the northeast of England, the drake Ferruginous Duck of unknown origin continued to be a topic of conversation for all interested parties due to the continuing show it put on amongst the captive birds at Washington WWT in County Durham, he was still there to 8th.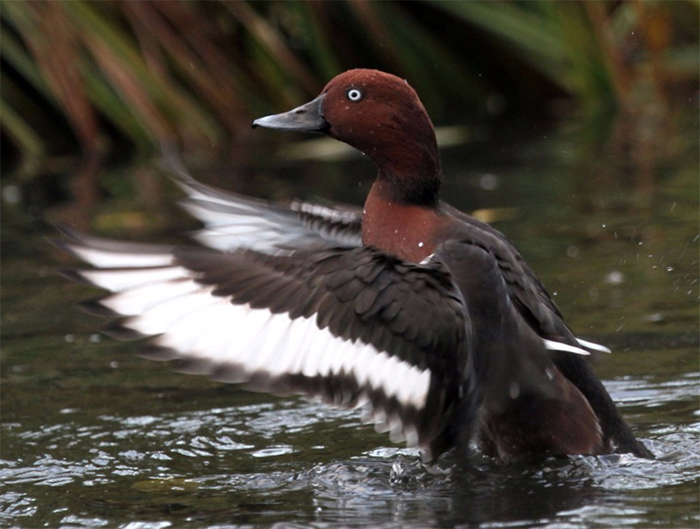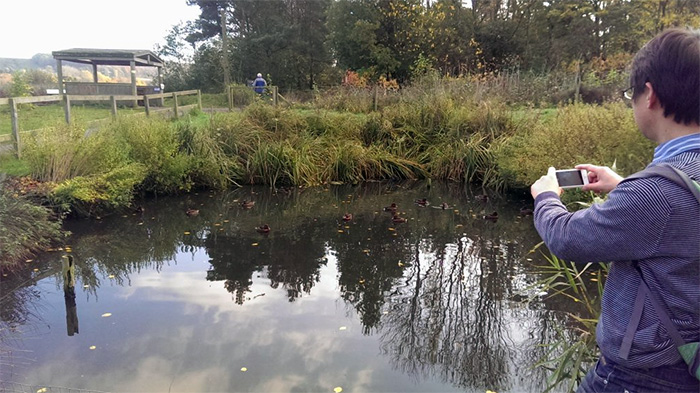 Two drake American Wigeons were logged on 7th - remaining on Loch a'Phuill, Tiree (Argyll & Bute) and also at Tacumshin (Co. Wexford) - and the 3rd of the week was noted again on the border of Leitrim and Donegal, on the Drowes River on 9th. Thank goodness too for the drake Green-winged Teal at Caerlaverock WWT - the regular on the D&G scene being the one of only three representatives for the species this week - the others appearing at Seal Sands (Cleveland) on 8th and Vane Farm RSPB, Loch Leven (Perth & Kinross) on 9th.
In eastern Scotland, the drake Surf Scoter flip-flopped between sites at Joppa and the mouth of the River Esk, at Musselburgh to 8th and a single drake was again off Llanddulas (Conwy) on 7th.

First stop is County Dublin and the Rogerstown Estuary where a new juvenile Long-billed Dowitcher was found on 8th - only the fifth ever for the east coast county and the first since a juvenile on the Swords Estuary in September and October 2003 - and it remained to 10th.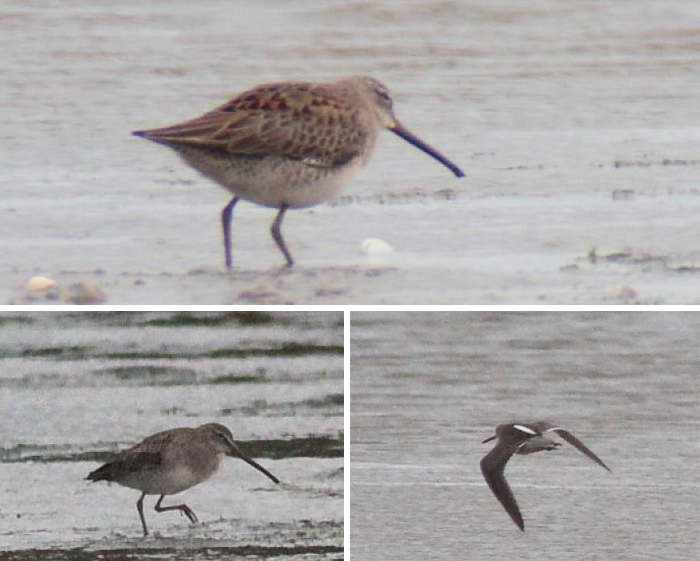 Following swiftly on after the Dublin dowitcher came the second new Long-billed Dowitcher of the past seven days; located in Northumberland, at Cresswell Pond NWT on 9th - the fourth to be seen on the site from a total of seven county records in all (that's a decent strike rate…) and this week's newbie is the first to be seen in Northumberland since a 1w bird was at Long Nanny in November 2012. The bird popped in to Druridge Bay the following morning but was back at Cresswell soon afterwards.
The moulted first-winter Semipalmated Sandpiper was the pick of the remaining shorebirds on offer this week, seen again at Slimbridge WWT (Gloucestershire) between 4th-6th - this bird has been in and around the area and along the Severn since the end of September and is perhaps setting itself up for a winter in the south Midlands.
Over in east Norfolk, at Breydon Water, the Lesser Yellowlegs found last week remained through until 8th while new Nearctic stock appeared in Cork where two juvenile White-rumped Sandpipers made it to Ballycotton on 7th, the second and third for the county this year.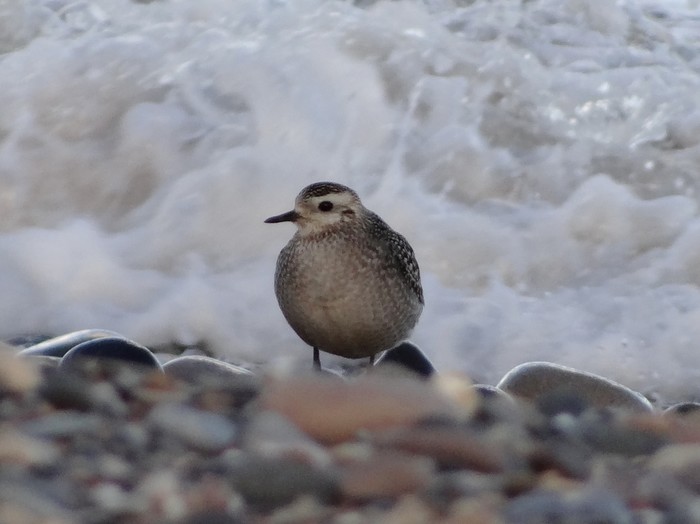 There were seven American Golden Plovers loiterin' and a lingerin' this week - to start with, let's stay in Cork, where the adult was at Rosscarbery to 4th and the recent juvenile was again at Ballycotton to 7th at least. Up in Derry, a juvenile American Goldie was at Myroe on 8th (one was seen in the area on October 25th) while Scotland also managed to hold two birds this week; the new youngster found in Lothian, at Torness last week re-appeared on 6th (and was present on 7th and again on 9th) and on South Uist, the juvenile AGP was still at Bornish to 10th. The long-staying juvenile (almost a month now) remained at Kilnsea (East Yorkshire) for much of the week and new in North Yorkshire was a juvenile at Scorton on 6th - the first in the county since 2010.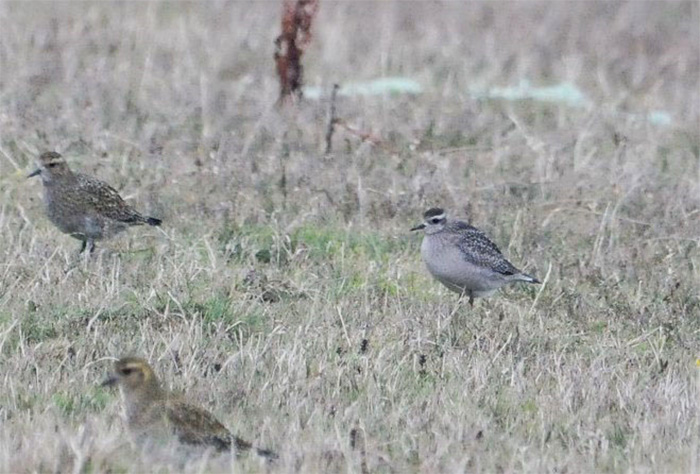 The final shorebirds of note were great November finds - inland in Worcestershire was a first-winter Red-necked Phalarope, appearing on the flashes at Upton Warren on 9th for the 1st county record since a spring bird at the same site in May 2012, it was still in place on 10th. The week's second Red-necked Phalarope was also seen on 10th, at Hollesley (Suffolk) - a bird which had originally appeared on 8th.
Starting, as has been the case for a wee while now, in County Kerry where the adult Gull-billed Tern was still showing no real inclination to leave the west coast just yet - still showing in the Blennerville area until 10th (over there weeks around and about the place to date). There's a way to go yet, but could we be on for the first-ever record for December?
In Nottinghamshire, the adult atlantis Azorean Gull popped in briefly to Hoveringham on 4th - a bird as distinctive as this must be on the cards for anywhere in the Midlands this winter, next stop Albert Lake in Leicestershire maybe?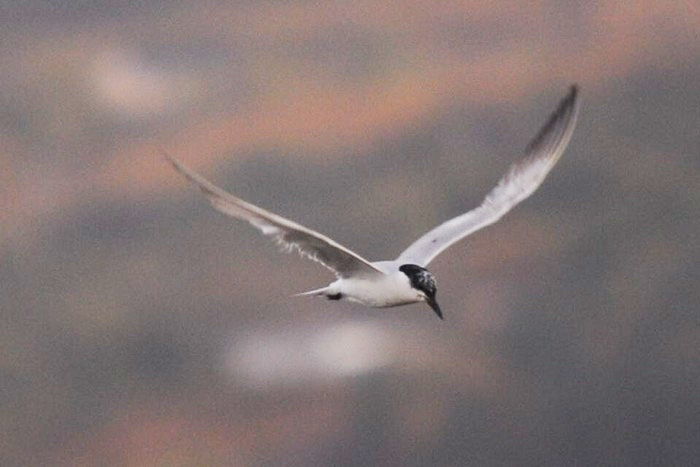 In west Cornwall, the elusive third-winter American Herring Gull popped in to the fields around Jericho Farm, St. Just on 4th and was then located on the roost rocks at Mousehole on the evening of 6th.
After almost a week of no sightings, the wintering adult Bonaparte's Gull was seen again in south Devon on 5th - noted off the outfall at Dawlish (not far from Muzzaville...).
The Celts held three Ring-billed Gulls this week - the old-stager remained in Dingwall (Highland) to 4th and new in Ireland were two birds on 7th; a 1w seen at Blennerville and a 2w noted at Doorly Park (Co. Sligo). Also, down in Hampshire, an adult Ring-bill was reported at Farlington on 8th.
White-wingers remain thin on the ground; seven Glaucous Gulls noted, with three seen on 4th - west past Ardvule Point, South Uist, off North Ronaldsay and also on Loch of Hillwell, Mainland (Shetland). A new juvenile was seen at Campbeltown (Argyll & Bute) on 6th and on 8th singles were reported from Benbecula (Outer Hebrides), Swillington Ings (West Yorkshire) and Fair Isle (Shetland) with another on the final island on 9th, along with another for North Ron.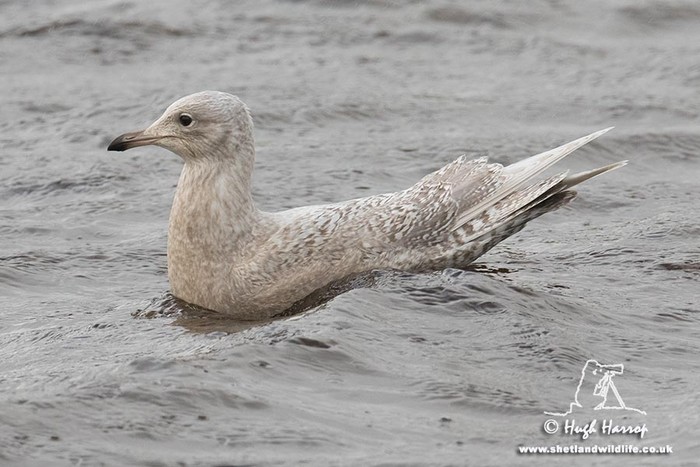 White-wingers remain thin on the ground; seven Glaucous Gulls noted, with three seen on 4th - west past Ardvule Point, South Uist, off North Ronaldsay and also on Loch of Hillwell, Mainland (Shetland). A new juvenile was seen at Campbeltown (Argyll & Bute) on 6th and on 8th singles were reported from Benbecula (Outer Hebrides), Swillington Ings (West Yorkshire) and Fair Isle (Shetland).
Staying put on Shetland, a second-winter Kumlien's Gull was alongside three Iceland Gulls at Loch of Hillwell on 4th and single records elsewhere on south Mainland followed at Quendale on 5th and Grutness on 6th, with another off Fair Isle on 8th. Two (perhaps of the threee mentioned above) were then at Boddam on 9th. In Highland, an Iceland Gull was at Loch Kishorn on 5th while the 9th saw further Scottish birds noted off Barra and also at Fraserburgh (Aberdeenshire). Across in Ireland three more were logged; on Inch Island (Co. Donegal) also on 5th, Kilbrittain (Co. Cork) on 7th and Glenarm (Co. Antrim) on 8th.
Finally, mention must be made of one of the most elegant and peachy of birds on the British List - Caspian Gull. Seldom featuring round these parts anymore (which is a shame as they rock...) but the total of at least 10 in the roost at Minsmere on 8th is outstanding and is absolutely worth a shout.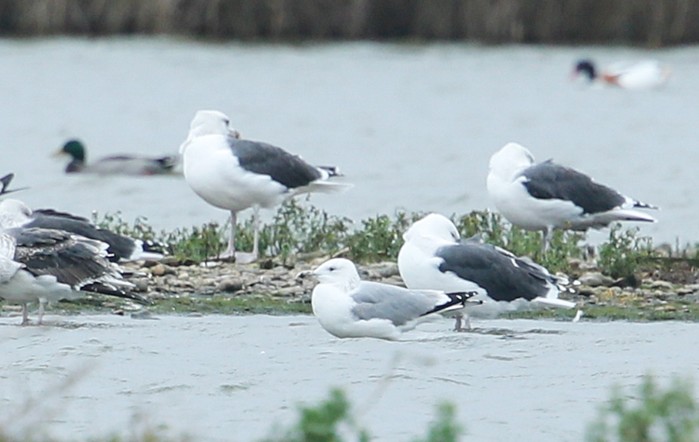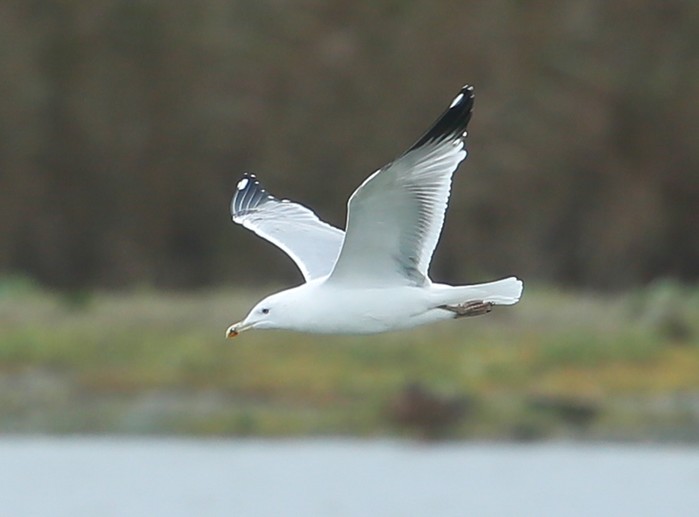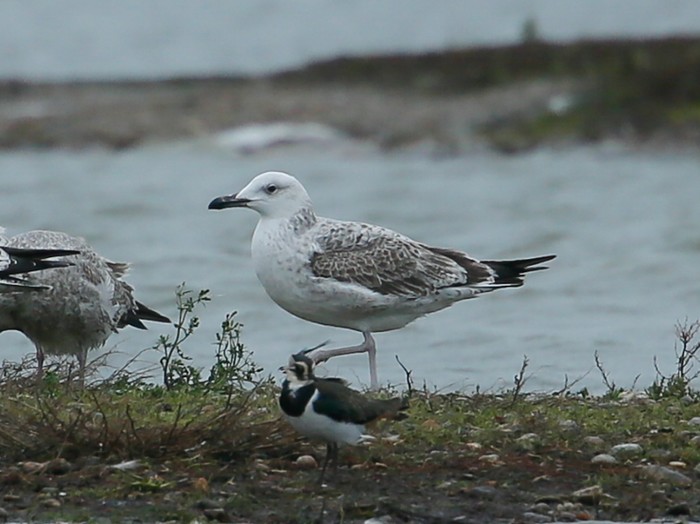 There are a lot of cachinnans spread around the country at the moment, several of them colour-ringed, so if you get half a chance, go and have a look for one of these absolute rompers!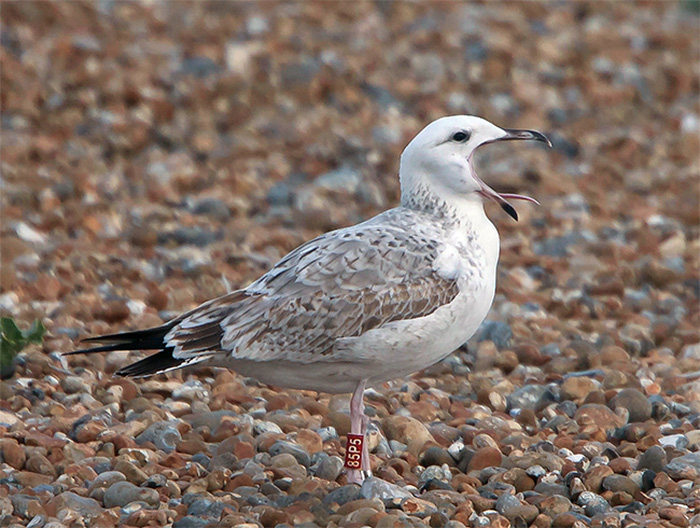 Numbers of Rough-legged Buzzards thinned out markedly this week, with just fivebirds logged in all.
The most reliable of Rough-legs remained the individuals at Titchwell RSPB and Holland Haven, present through until 8th and 10th. Two were seen on 6th - at Sleddale (Cleveland) and Holme Fen NNR (Cambridgeshire) and, back in Norfolk, one was noted near Hunstanton on 8th.

Wheatears, Waxwings and warblers …
Let's start off the first section of the passerine week with the short and sweet news of an unsexed Desert Wheatear reported along Thornham Point (Norfolk) on 5th. No one seems to know anything else about it, so we'll move along (despite it being another triumphant prediction…).
While the winds stay largely warm and wet, there's little likelihood of us being inundated with swarms of Waxwings but there've been a few getting through to our shores this week…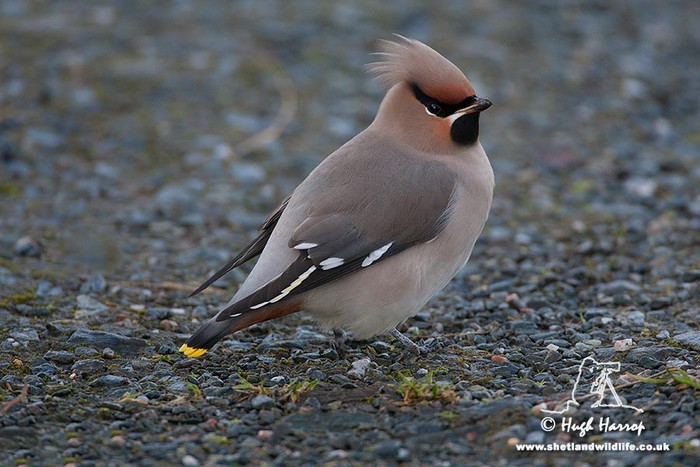 Five singles were seen around Shetland to the weekend, one was in gardens in Lerwick on 5th with a suitably photogenic bird appearing on Hugh Harrop's driveway near Quendale the same day. Fair Isle saw singles alight on the famous island on 6th and 8th with a single at Cunningsburgh, Mainland on 7th (and two were in Lerwick on 9th as well). November 7th also saw County Durham host parties of four and ten, dropping in to Washington WWT and South Shields. A flock of seven rounded the week off, seen at Banchory (Aberdeenshire) on 10th.
Back to in Durham, where the popular (and late) Arctic Warbler that remained in and around Marsden Quarry until 7th. Two new Dusky Warblers were found over the past few days, at Clibberswick, Unst (Shetland) on 5th and also on Mizen Head (Co. Cork) on 7th - making 2015 the third year that Cork has recorded two-in-a-year (joining 1987 and 2007); the grand total for the county now rests on nine in all.
It looked like it was to be a blank week for Pallas's Warblers until one was found at St. Levan (Cornwall) on 10th. Next up, Yellow-browed Warbler - numbers of which dropped like a stone over the last seven days. A week ago, the review reported 120+, this week we're down to around 30 seen across the country.
Scilly fared best with at least seven birds on the island, four were on St. Mary's on 4th and singles were recorded on St. Agnes, Bryher and Tresco. Four lone birds were in Cornwall and three more made it to Dorset, making a dozen for the southwest in all. Next came Scotland, with eight noted, five were on the Hebrides, four were on Shetland and one was new on Orkney.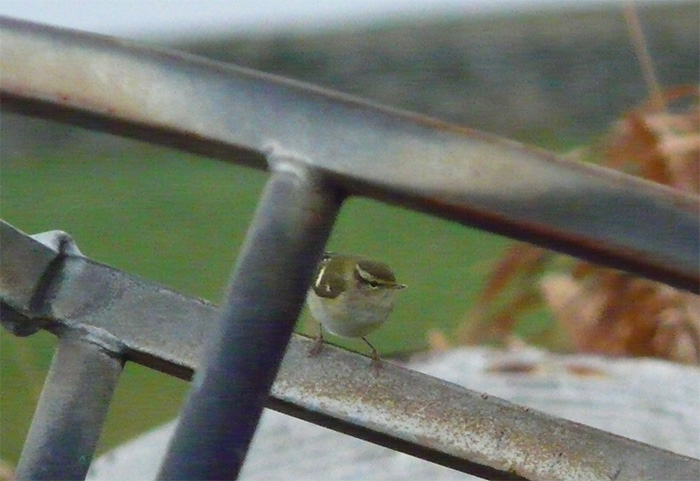 Otherwise it was two Yellow-broweds for the northeast, East Anglia and Wales with singles in the northwest and a heard-only bird reported in Solihull (West Midlands) on 5th.
Pipits & Buntings
Fair Isle's Olive-backed Pipit was last reported on 8th while half a dozen Richard's Pipits were up for grabs; two were near Sennen (Cornwall) on 7th, at least one was around Unst (Shetland) on the same day while last week's bird at Selsley (Gloucestershire) showed through until 8th. Also on 8th, brief birds were at Hengistbury Head (Dorset) and Shell Ness, Sheppey (Kent).
Fair Isle's Ortolan Bunting was hail and hearty and in no hurry to depart northern climes, still in place until at least 7th.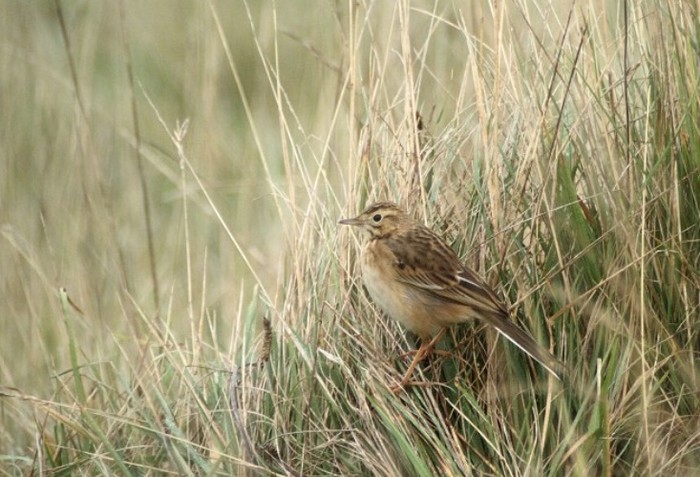 Faring better were the breathing Little Buntings on St. Agnes (Scilly) to 4th, on Tory Island (Co. Donegal) on 5th and at Burrafirth, Unst (Shetland) on 7th ~ the Donegal bird being of most significance, being the first in the county since one on the same island on an almost identical date four years ago, seen on 03/11/11.
Basal patch birds…
The week's only Red-breasted Flycatcher remained in Waterford, in gardens around Brownstown Head until 9th while on the Shetland Mainland, a late-ish Bluethroat was at Quendale on 4th.
The 3 S's…Serin, Shrikes and Ssssssh!
Last week's Devonian Serin remained in Exmouth until 8th, present for well over a week now.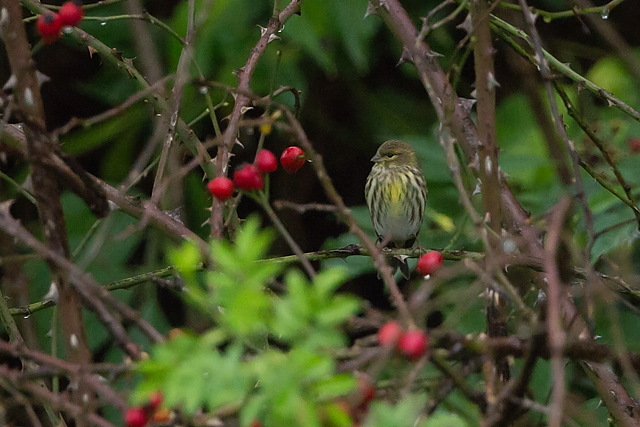 Great Grey Shrikes remained a pleasing feature of the week's news, nine birds seen on the first day of the review period (4th) alone. From north to south, the singletons were noted as follows on North Ronaldsay (Orkney), at Jockey Shield (Cumbria), Ewden (South Yorkshire), Leash Fen (Derbyshire), Winterton (Norfolk) and further south, in the Forest of Dean (Gloucestershire), in the New Forest, at Broomy Plain and also in Berkshire, at West Ilsley and Black Down NT (West Sussex).
"Bonfire Night" saw second singles appear in both Hampshire and West Sussex, with new arrivals found on Pewley Down (Surrey), Minsmere RSPB (Suffolk) with two on Fair Isle. Last week's bird at Heybridge (Essex) was also noted on 5th.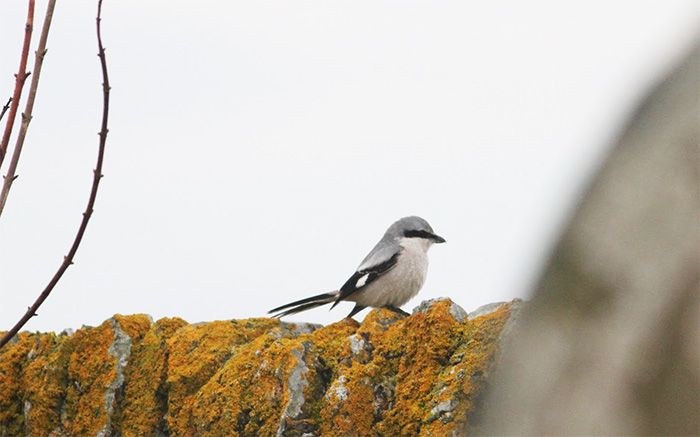 Further "second singles" appeared on 6th for both Berkshire and Derbyshire while new on 7th were Great Grey Shrikes at Barton in Fabis (Nottinghamshire) - which was actually the 2nd Derbyshire bird crossing the Trent - and Scalloway, Mainland (Shetland) with a lingering bird still on Cannock Chase the same day. The second day of the weekend saw birders log again the bird in Dumfries & Galloway, at Langholm with singles found in roadside hedges in Bedfordshire, at Henlow and in the Brecks, at Santon Warren, with Surrey's second noted again at Frensham Common. Fair Isle also scored a single GGS on 8th as well.
Wrapping things up, a Penduline Tit that was seen and heard over St. Olaves (Norfolk) - heading towards Haddiscoe on 8th - and the late news of two 1w Penduline Tits that caused a bit of a stir (due to news being withheld), between October 31st-November 2nd, at a private part of Broom GPs (Bedfordshire). Fortunately for any interested parties, there was an "available" adult in the same county last year.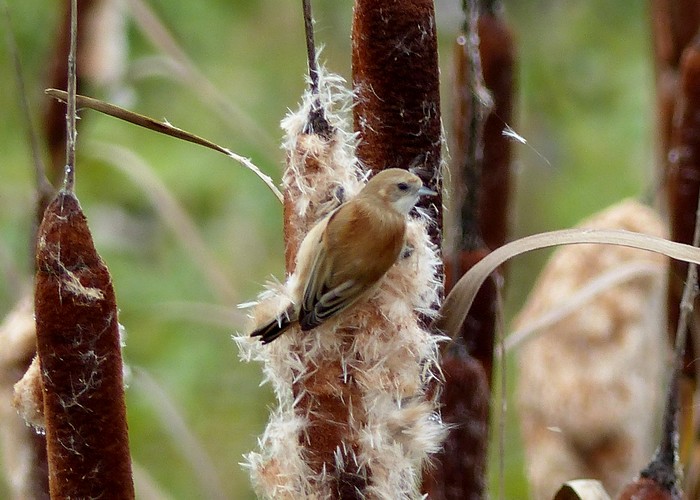 The week ahead…
The further in to November we get, the less likely the chances of the big mega dropping - but there's always reason to keep eyes open and spirits high - you just never know what's coming at you next…
Once again, the most obvious species on the cards has to be Desert Wheatear - depending on if the winds shift from the SW of course - but this engaging little bird has been recorded daily through the seven days ahead, 21 found in all between previous November 11th-17th's.
The record books show that the 13th is the optimum day - five found in all - with "fours" for both 12th and 15th. The most recent find within the period was last year in Montrose, where a male was located on November 16th.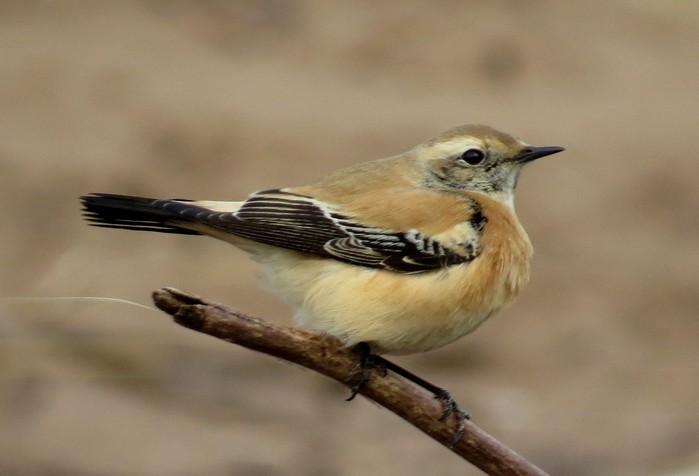 November 13th has history for all those with a penchant for rare and really rare Eastern thrushes…on this date in 1983, Britain's 7th Dusky Thrush was found in the Coombe Valley, near Bude in north Cornwall. The following year saw 13/11 yield Britain's third Siberian Thrush, a male found on South Ronaldsay while 11 years further on came a fine inland record of a Black-throated Thrush at Sheffield, in South Yorkshire.
Thrushes of a rather different geographical bent have also been a feature of the week ahead - there've been four American Robins located over the years, including two on November 11th (the most recent appearing on Bardsey in 2003) with others coming on 14/11/82 (to Lundy) and 17/11/2013 (to South Uist).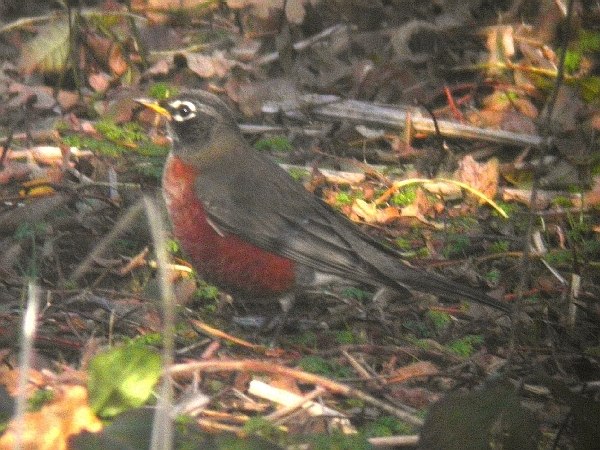 A major surprise of November 2005 was the inland Gray-cheeked Thrush found on 13th in woodland in Hertfordshire (spending almost two weeks on site) - a bird that proved hugely popular given the Home Counties location.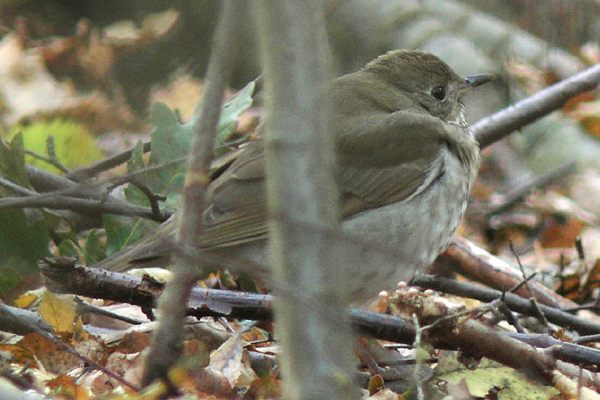 Six species mentioned then - and it does feel as though it's Desert Wheatear and American Robin that remain on the one's to watch out for list…Indeed they are all super things but they are all birds which the keenest of listers will have nestled comfortably UTB - the missing piece of the jigsaw above falling thanks to the Margate thrush of May 18th 2013.
There is though, one more thrush species that, is within that whole Murrelet category of ultra-rares mentioned last week - birds that you really wouldn't have wanted to have missed and birds that seem destined to not make a return to our shores anytime soon (it is also something that will be waffled about here for years to come at this time of year…).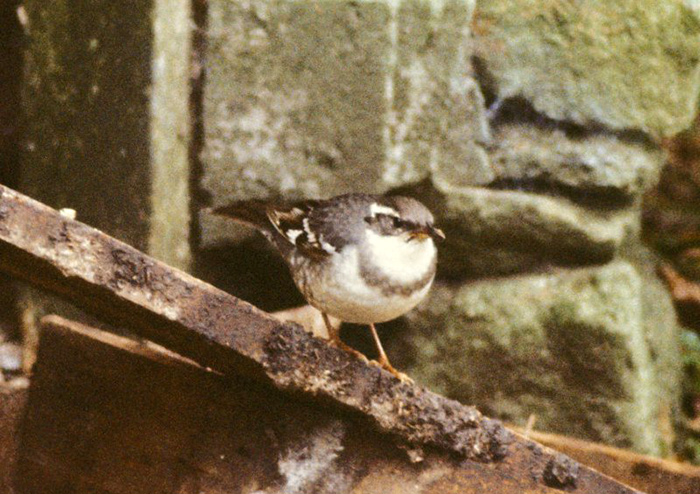 It's the Nanquidno Varied Thrush and November 14th marks the 33rd anniversary of the (genuinely) remarkable looking bird's first known appearance in and around the farm within this superb Cornish valley (it had actually first been seen by a local resident five days earlier). The amazing looking thing actually went missing again until 17th when the legendary Bernard King relocated the bird and after discussion as to the mysterious individual's identity, a number of locals gathered on site on the morning of 19th.
Despite such striking plumage, those present still struggled to put a name to the bird in front of them - narrowed down to a Zoothera courtesy of the distinctive underwing pattern but advanced no more than that - it wasn't until another legendary figure of southwest (and British birding too) Steve Madge got home and realised that the plumage patterns were a perfect match for Varied Thrush…but in what was clearly some aberrant garb. That seemingly anomalous plumage put many twitchers off at the time, but many more headed to Nanquidno to marvel at a British one-off, present to 23rd.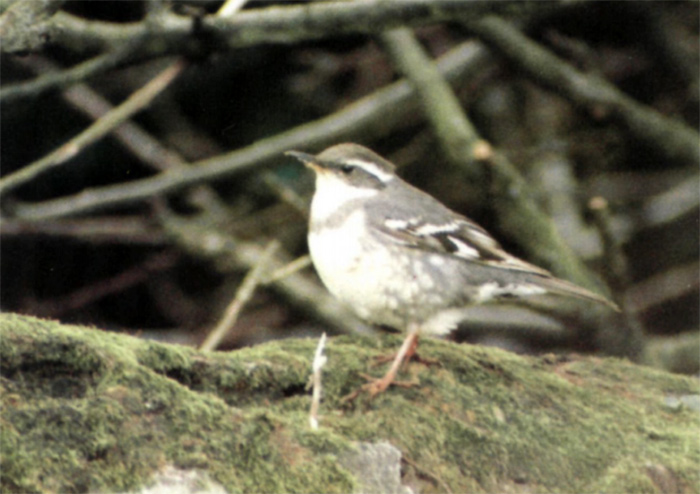 Subsequent investigation confirmed that, once in a blue moon, identical plumage had been recorded on other Varied Thrush within North America - the ascent to Category A was confirmed.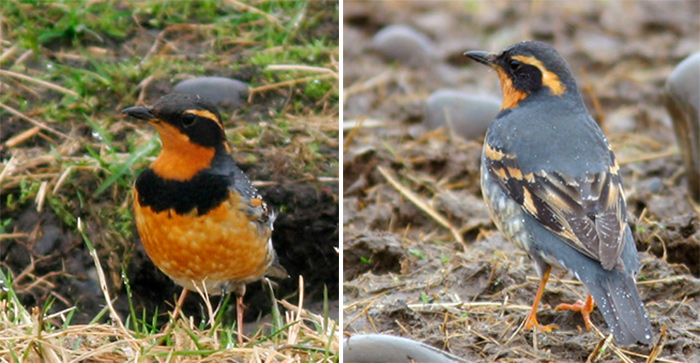 The only recent glimmer of hope - the stunning male found in Iceland in May 2003. Aberrant one or bog-standard one - either would draw a really big crowd.
Let's face it, there's no chance of one of these gorgeous birds popping up in the next seven days, so let's throw hats in to the ring and go for American Robin as the one to watch.
Mark Golley
11 Nov 2015
Please note: we put a lot of time and effort into sourcing and and producing the images, videos and graphics for each roundup. Some of you (probably Apple users) may notice some photos etc. that appear to have incorrect captions. Please try refreshing the page as they are correcty captioned. If after a refresh they are still showing the incorrect captions then please email us

Special thanks this week to Mike Pilsworth for his Blyth's Pipit shots and also to Garry Taylor and Spurn Bird Observatory. Many thanks as well go to John Miller for his ever-so-gripping Varied Thrush shot and Hugh Harrop for supplying his super Waxwing. Thanks also to all of this week's contributors for their photos and videos.
Andy Butler, Tony Davison, Robert Smith, Tony Davison, Peter Garrity, James Lowen, Graham Jepson, Michael Turner, Mike Pilsworth, Spurn Bird Observtory, Steve Williams, Barry Matlock, Graham Catley, Darren Ward, Rachel Green, Jim Bailey, Paul Bowerman, Dave Helliar, David Boult, Paul Kelly, Rob Holmes, Barry Farquharson, Sam Viles, Judith Rogers, Aidan G Kelly, Dean Nicholson, John Kemp, Philip Parsons, Edward Carty, Hugh Harrop / Shetland Wildlife, Sean Nixon, Martin Casemore, Mark Warren / North Ronaldsay Bird Observatory, Mark Leitch, Peter Tongue, George Gay, Martin Palmer, John Nadin, Geoffrey Alan Clewes, Mark Reeder, John Miller, A J Croucher, Skarphéðinn G. Þórisson.