Weekly round-up: 07 - 13 Jan 2015
At a glance
The first Black Scoter for Ireland discovered off the Kerry coast
Greater Yellowlegs a neat south coast Sunday find
Aberdeenshire's first-winter drake Harlequin continues to prove popular
Scottish mainland welcomes an Ivory Gull - could it be the Skye bird?
The wintering male Eastern Black Redstart lingers on St. Mary's
….and the Cornish Pacific Diver maintains station in Mount's Bay
The Kerry American Coot remains in place for another week
After the somewhat mixed bag of wintery weather that trundled across Britain and Ireland through the days that made up "Christmas & New Year 2014/'15" there was no doubting what the deal was with the meteorological conditions of the last seven days. Wind. And lots of it…
A couple of fierce, rather brutal deep, deep low pressure systems zapped across the north of Scotland on Wednesday in to Thursday and again on Friday in to Saturday bringing with it gusts that edged towards three figures and power cuts and travel disruption in to the bargain.
Further south, it was windy all round with occasional showery outbursts with temperatures, prior to the weekend, producing a double-digit temperature spike for some. Not that it necessarily felt that warm given the brisk sou'westerly, but as the weekend arrived so too did a cold front which, along with the gales, saw temperatures fall to a seasonal norm. More wind and wintry showers followed through to stumps on 13th…
….and so, we come to the roundup for the week gone by - a week which, like the day after the night before in the most sodden of gin palaces had an almighty comedown for all and sundry. Not that it wasn't to be expected, it absolutely was, but the return to normal life for many after a two week (give or take) break meant that rares were very much fewer and far-er between….
Black Scoter
…and few were more far-er away (for many) than the exciting discovery of a drake Black Scoter off the coast of County Kerry, close to the lovely open sea expanse of Rossbeigh on 8th - with news out-and-about once the identity was properly sorted the following day.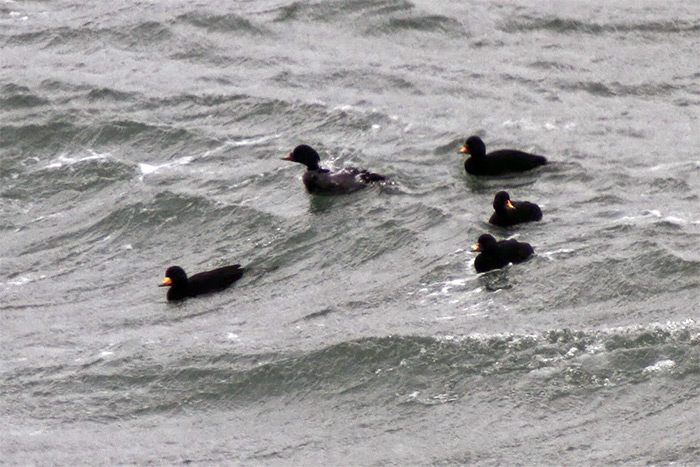 While perhaps generating little by way of genuine "cor, blimey Charlie" reactions on the land mass to the east of the Irish Sea, anyone with a list of note in Ireland would have been scampering to the far west coast for a long-overdue national first. And, given the choppy sea state and generally rough-house conditions on the day of discovery- it was one heck of a find.

Finding Ireland's first Black Scoter

...It was however, an immediately striking looking yellow bill. Straining through the murk to re-locate it each time would be accompanied to a mental sound track along the lines of "Is that it? … no. That one maybe?... no. JAYSUS! That's the one! Damn, gone again..."
Read Michael O'Clery finders account here
This new addition to Irish avifauna generally remained faithful to an area to the WSW of Rossbeigh, offshore from Coolnaharragill Upper through to 12th at least, with one or two reasonable shots obtained to show him in all his stark and contrasting black and orange finery.
This particular stretch of the Atlantic coast is, of course, rather familiar to many British birding visitors as well as their Irish counterparts - any number investing their hard-earned to head to Rossbeigh in March and April 2011 to admire the stunning Stejneger's Scoter, with often a female Surfie in the area too - truly this is the Irish equivalent to Murcar and Blackdog…
Black Scoter, by the very nature of the species, is one that frequently lingers once discovered and that famous long-returning drake off the Welsh coast at Llanfairfechan was many birder's "ink-in" bird. For those who struggled to connect, well the aforementioned Murcar and Blackdog offered up summering opportunities in both 2011 and 2012 and further south was the sometimes showy bird in Northumberland in April, October and November of, also, 2011.

Greater Yellowlegs
A little bit like Black Scoter, the appearance of a new Greater Yellowlegs in Hampshire on the morning of 11th may not have drawn the mass attention it once would have - but, as with the Kerry quacker, the south coast shorebird was still a very decent pick-up and shows that yes, anything can turn up at anytime, anywhere…(as if we needed it telling to us again).
This week's new headline maker was found at Titchfield Haven NNR and becomes the second record for Hampshire - the sole record to date was a two day bird at Farlington Marshes in late September 2007 - and it also becomes the 52nd record of this popular Tringa for Britain and Ireland.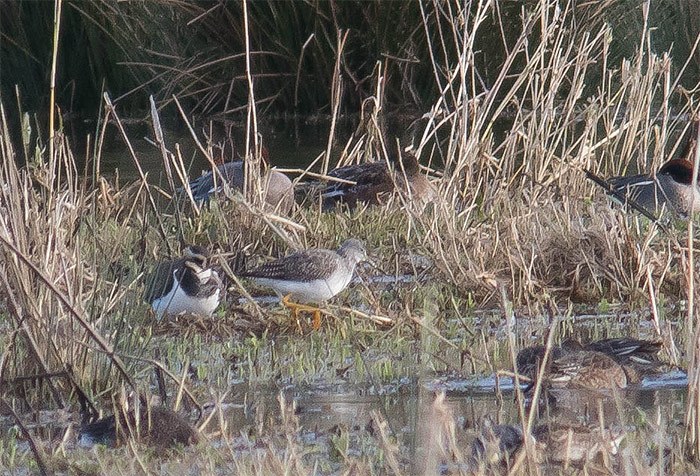 Since then, there have been a further six records, prior to the Titchfield bird - one on Foula, also in 2007, three singles in 2011 (in Cornwall for two September days, in Northumberland for a month from mid-November and on the Fleet, Highland in December) while 2012 saw the appearance of a first-winter at the Loch of Strathbeg RSPB in Aberdeenshire from March to May, complete with a rather random four-day return visit in the autumn as it presumably came back from somewhere in northern Europe.

...My first instinct was that this was the presumed Greenshank but I then noticed that the bird had a square white rump. This set the alarm bells ringing in my head and I immediately thought of yellowlegs, but which one?..."
Read Mark Rolfe finders account here
Our most recent Greater Yellowlegs was found in September 2013, a one-day individual photographed on the Coldharbour lagoon at Reculver.
Historically, there have been only three other January finds of a Greater Yellowlegs ahead of this week's surprise discovery - one was shot near Skibbereen in Cork on January 21st 1940 and a freshly dead individual was located in a Dublin poulterer's shop in late January 1947. Most recently was a bird on the North Kent Marshes, at Allhallows from January 21st through to February 2nd 1997.
I wonder if any one tried to do a Yellowlegs double-in-the-day? The Pett Lesser still on station and around 2 and a bit hours drive away….it must have been tempting!!!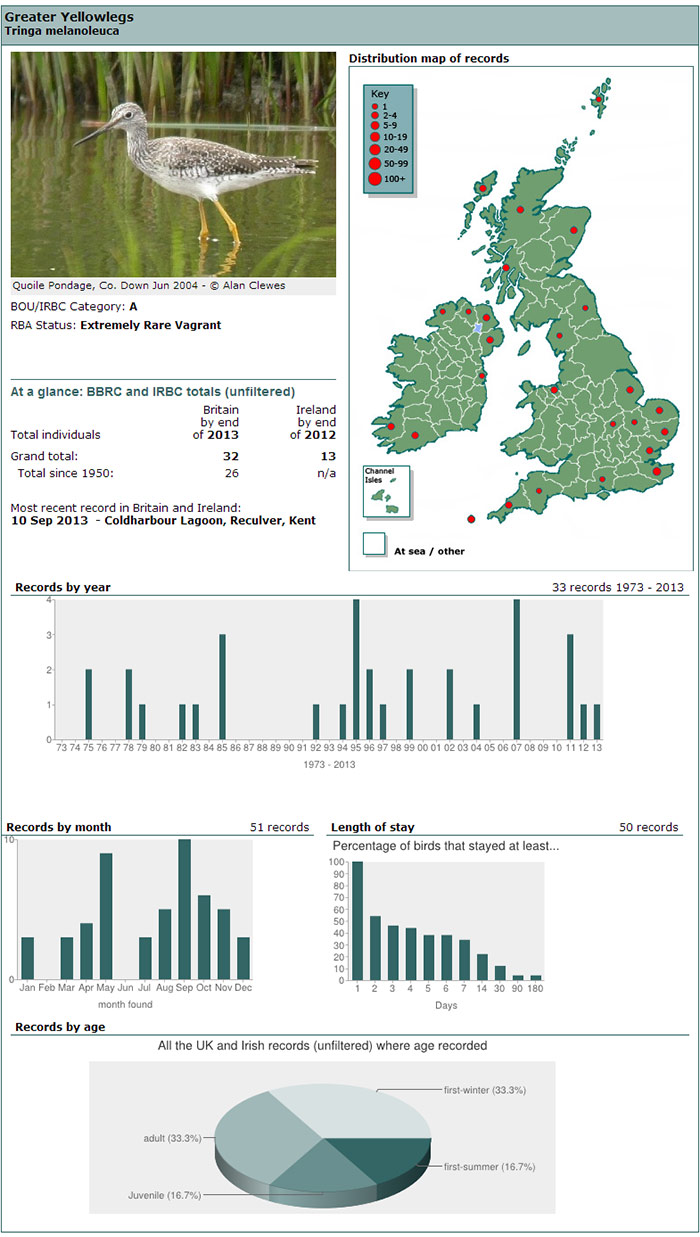 Harlequin
It seems weird to have a bird of such high quality as number three for another week - last week the Bustards and Gulls took priority and this week, new rares trump old ones, so spare a thought as we….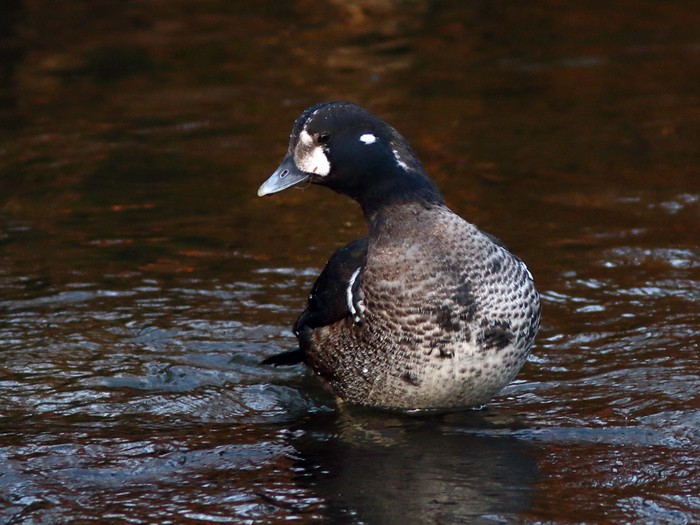 …head away up north now, to news that the rather lovely first-winter drake Harlequin continued to frequent the River Don, on the north side of Aberdeen, through until 13th, drawing a fair few birders to northeast Scotland in to the bargain as the weekend came and went.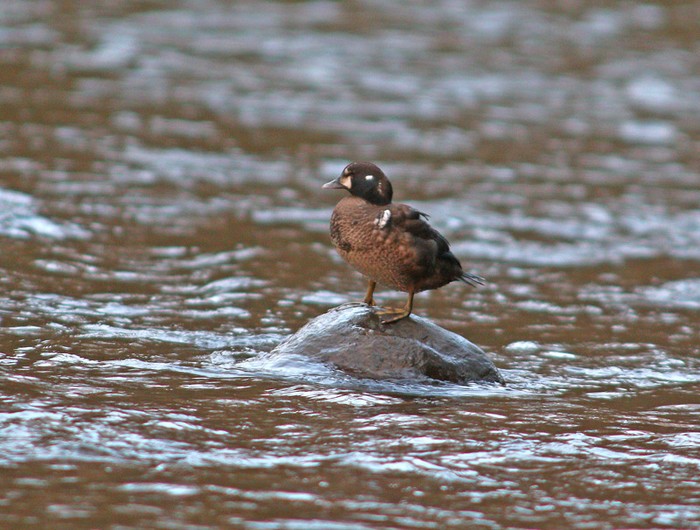 As was touched upon last week, a Harlequin on the British mainland is a rare, rare thing - of the 16 records of 21 birds to date (including this new arrival) only nine birds (from seven sightings) have made it the mainland.
Several of those are historic occurrences too - from the first for Britain, an adult male found dead at Filey in the autumn of 1862, Britain's third, another adult male shot at Crossens, on the Ribble in Lancashire in either 1915 or 1916 and the fifth record too (a young drake shot in Borders in January 1954).
Indeed there have been just four mainland Harlequin records in the past 50 years - the two birds mentioned last week at Wick in April 1965 and the singleton at the same site in February to May 1991, along with the well-twitched pair of first-summer females at Girvan (Ayrshire) for 15 days in April 1996 and, of course, the current Aberdeenshire bird - and, with island-hopping not being everyone's cup of tea (the most recent twicthable birds both coming to the Outer Hebrides - last winter's North Uist bird and a female on Lewis in '04), it is easy to see why many have headed north to enjoy this really dandy duck.
Ivory Gull
The western side of Scotland has had a right old time of it this winter where the deliciously delightful Ivory Gull is concerned.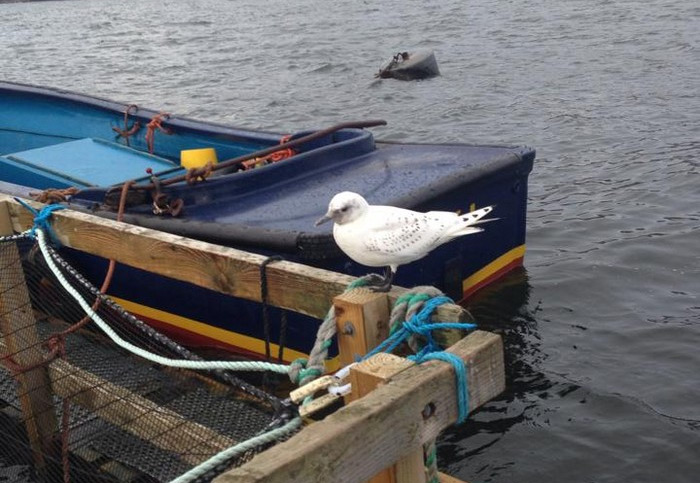 First came the youngster on the Outer Hebrides, on Benbecula, between December 13th-16th. Next was the showy, tame baby on the pier at Uig, on the Isle of Skye, a bird that was noted between December 23rd and January 4th and now, just eight days further on from that comes what could potentially be the third within a month, courtesy of the tame juvenile seen around the fish-farm at Ardmair, some five miles to the northwest of Ullapool in Highland.
An initial perusal of the images posted to RBA suggested that this was, perhaps, a third bird - but what about closer inspection? Well, its proving tricky…it does look very similar…so close in fact that you do start to think, "yep, same bird"…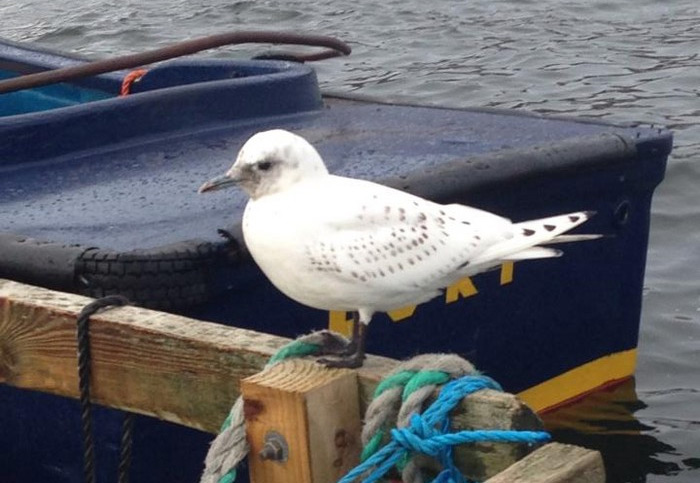 Second bird again or a new third one, either way, we're some way off beating the remarkable three week spell from the very end of November to December 18th 2013 ~ an amazing nine juvenile/first-winters noted within the period, including four in northeast England, with two at Seahouses on December 7th.
Eastern Black Redstart
In the far southwest of England, two headliners stuck it out for a few more days…
Up first, the superb wintering first-winter male Eastern Black Redstart that remained at the Shark's Pit, on St. Mary's to 12th - this has now become, comfortably, the longest staying example of this gorgeous form, with an arrival date of November 30th, we're up to 44 days and counting….
…and very tame he proved to be too…
Pacific Diver
With rather more days on the clock overall, the adult Pacific Diver that was seen through to 12th in Mount's Bay (Cornwall).
The first year in which the lost mega found its way in far southwestern England (2007), it departed in March and it has repeated the same departure month for heading to wherever it heads off for in 2008 (when it was at Porthpean), 2010, 2011, 2012 and 2013.
So, if people continue to scan the waters of Mount's Bay for a few weeks more, there's ever chance that this Pacific Diver will stay true to type and head away in eight to ten weeks or so.
American Coot
Ireland's second great bird of the week, indeed Kerry's second great bird of the week was the still-wintering American Coot that remained on Lough Gill to 12th.
There's been no news of the bird on the Uists, but you'd wager that that one was still around too…
Hmmm.
A new, Black Scoter, new Greater Yellowlegs and Ivory Gull, a twitchable mainland Harlequin, lingering Eastern Black Redstart and American Coot along with a returning Pacific Diver - that's not too shabby a start to the proceedings is it…?
Imagine being confronted with that list 30 years ago…

On Shetland, the waters of Bluemull Sound yielded another record of White-billed Diver on 11th - a classic date in a classic location for this always appreciated ivory-beaked beastie.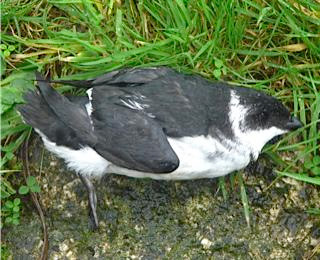 On Orkney at least eight Little Auks were seen between the Mainland and Lambs Holm on 9th with a further nine noted elsewhere (only in ones and two); off Flamborough Head (East Yorkshire), also on 9th; past Rhos-on-Sea (Denbighshire), Point Lynas (Anglesey), Mizen Head (Co. Cork) and two off Carnsore Point (Co. Wexford) - all on 10th and on 11th, two were seen past Little Ormes Head (Conwy) and in Mount's Bay, Marazion (Cornwall).
Some 25 Pomarine Skuas were reported through the week - half a dozen of those were seen in Cornwall, including four for St. Ives. Two birds were noted past Gibraltar Point (Lincolnshire) on 12th with three off the Norfolk coast and six to the south in Suffolk as well, with three off Minsmere RSPB on 13th. Further singles were noted from Devon to East and North Yorkshire whilst the west coast saw birds in Ceredigion, Lancashire (a lingering youngster near Knott End to 13th), Ayrshire and Argyll & Bute.
The stormy weather produced a couple of Grey Phalaropes across the past seevn days - one heading past Whitburn (Co. Durham) on 11th with another on Orkney, on Westray, on 11th-13th. Five of the eight Cornish Balearic Shearwaters recorded this week were noted from St. Ives, including three on 8th, with one off Towan Head on 10th and two through Sennen Cove the next day with one also seen off the Eastern Isles (Scilly) on 13th.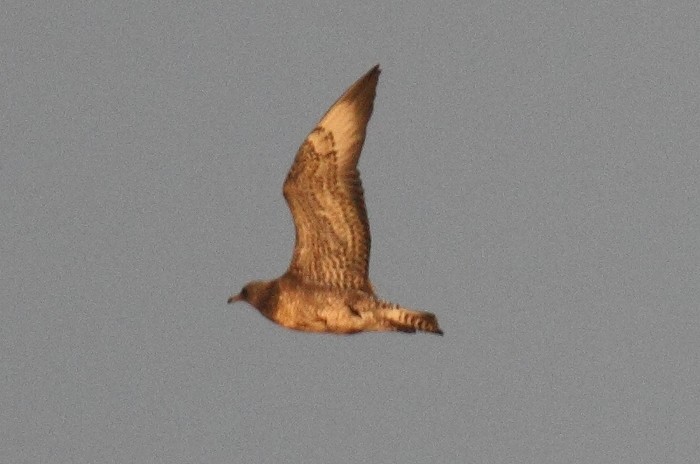 In Kent the duo of Cattle Egrets were still in no hurry whatsoever to take their leave of Dungeness, still hanging out along the Dengemarsh Road throughout the week to 13th.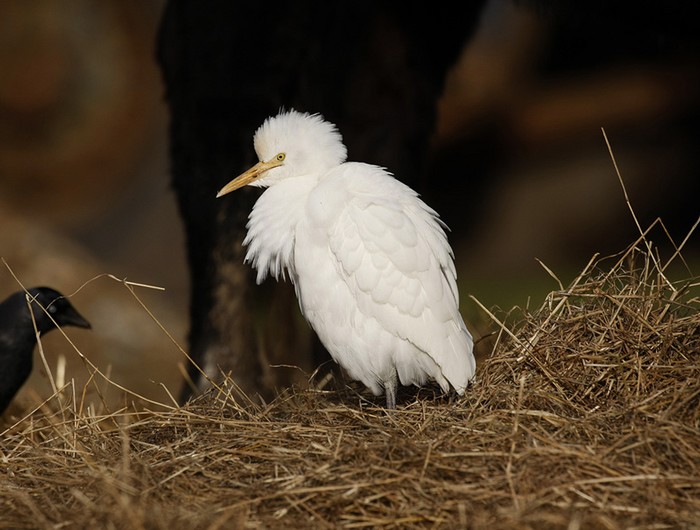 Arguably the most notable of any of the 27 Great White Egrets logged this week was the singleton seen at Crookstown in County Kildare - a huge rarity for the county, its certainly the first there in the past decade or so (minimum…).
In our usual north-to-south styleeeeee, we'll begin in the northwest of England where three birds were noted - two were around the Frodsham area (Cheshire) on 11th with one on the Wirral, at Neston Old Quay on 8th. In the Midlands, Northamptonshire claimed all records of the species once again - seen at three familiar sites with two each for Ditchford and Summer Leys on 10th with one again at Pitsford Reservoir earlier in the week. The sole representative for the northeast was a single bird reported with the local herons near Friskney (Lincolnshire) on 13th.
Great White Egrets in East Anglia managed one remaining on the Suffolk/Norfolk border at Lakenheath Fen RSPB through to 11th with one again at Sparham Pools (Norfolk) on 10th and a rather elusive bird was present again around the North Wootton marshes, near King's Lynn on 11th.
Six of the seven Kentish Great Whites were at Dungeness RSPB on 13th, the other was noted at Ashford on 11th. Two were located at Roxton (Bedfordshire) on 10th (with one at Blunham the following day), and in Buckinghamshire, another was at Linford from 9th. A lone bird remained around Hampshire's Blashford Lakes HWT throughout the week.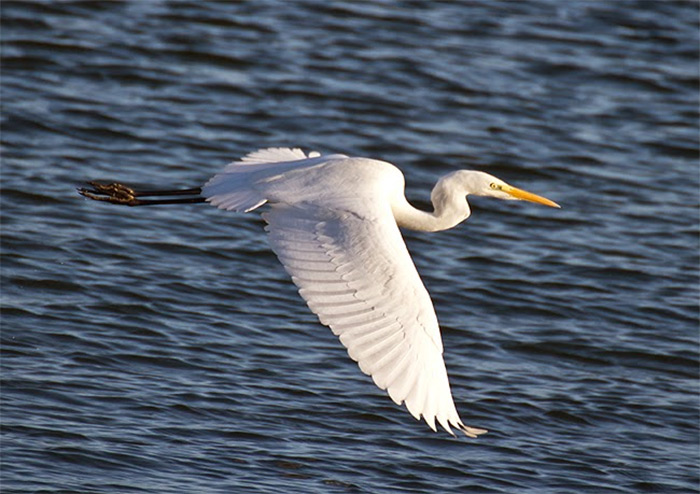 Records were pretty thin on the ground in southwest England ~ just two each for Somerset and Dorset, while Wales managed a total of four ~ one was again at the National Wetlands Centre WWT (Carmarthenshire) on 10th and three lingered at Llangorse Lake (Powys) to 13th.
Devon's Glossy Ibis moved from South Huish Marsh to Aveton Gifford by 10th whilst the other two birds this week were the other two birds from the fortnightly monster roundup of last week, still at Tramore Backstrand (Co. Waterford) to 10th and at Fen Drayton RSPB (Cambridgeshire) on 11th-13th.
There was plenty of spatulate-shaped action along the south coast again this week - Dorset's Spoonbills managing counts from Arne RSPB of 30 on 8th, 35 on 10th and 37 on 12th while West Sussex hosted at least three (still at Snow Hill Marsh to 10th, with a split 2:1 the following day at Medmerry RSPB and Pagham Harbour. Hampshire also managed at least three this week, including two at Farlington Marshes from 8th.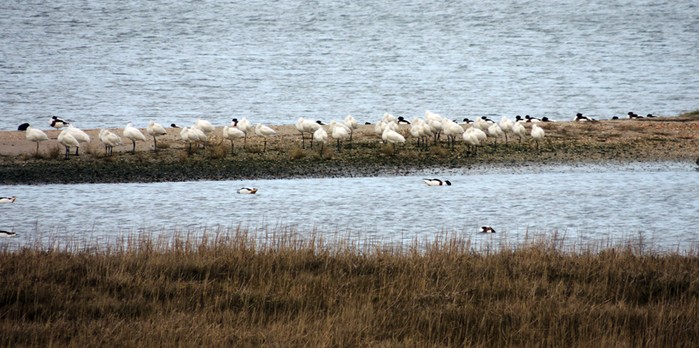 Elsewhere, three Spoonbills were present at Havergate Island RSPB (Suffolk) on 10th, two were in north Devon, at Wrafton Pond on 11th, while singles were at Wacker Quay (Cornwall) on 9th, still around Samson (Scilly) on 8th and at Cromane (Co. Kerry) throughout the week.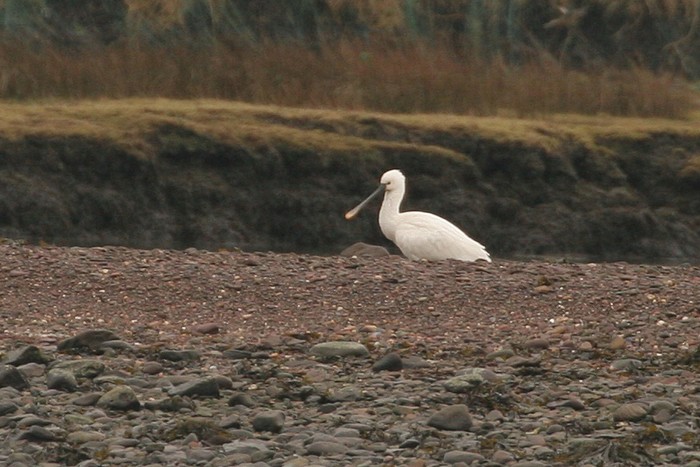 Norfolk Common Crane records this week were pretty thin on the ground, two were near Hemsby on 7th and three were near Horsey the following day. The only others noted this week were two again at Eldernell (Cambridgeshire) on 13th.
After the surprise of two Night Heron through the Christmas and New Year extended holiday period, news of a third within as many weeks came from County Cork this week with a juvenile seen from the north end of the Slob at Youghal - presumably it is actually the same juvenile that was seen at Crookhaven on November 29th last year…
The lone representative of the vagrant white-cheeked goose clan this week was the hutchinsii Richardson's Cackling Goose that remained at Baleshare, North Uist (Outer Hebrides) to 11th.
The sometimes elusive Snow Goose on Mainland Orkney was seen again near Newark Bay, Deerness on 12th while, jumping genus, we swoop in to the six Black Brants recorded through the past week - new was one for Oare Marshes KWT (Kent) on 7th whilst the 9th saw the reappearance of one on the grass at Gosport (Hampshire) where it remained to 12th. Wintering regulars still present this week were seen around Darts Farm RSPB, Topsham and the Exe Estuary (Devon) to 13th, at Trimley Marshes SWT (Suffolk) on 13th, Salthouse (Norfolk) to 9th at least and in East Yorkshire, at Patrington Haven on 8th.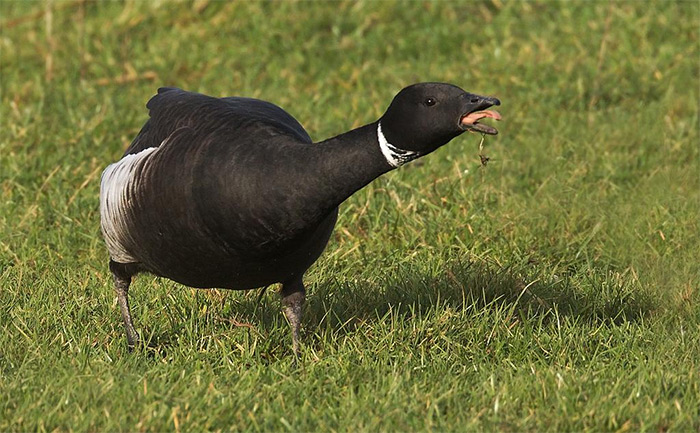 In Fife, off Ruddons Point the female King Eider was seen again on 10th while along the coast in Lothian, the drake Surf Scoter was still off Musselburgh to 12th. In Conwy, the Colwyn Bay Surf Scoters managed a peak of four drakes on 10th whilst the only other bird noted this week was the first-winter drake that remained around Stutton Ness and Wrabness (Suffolk/Essex) throughout the seven days, present to 13th (when it appeared at nearby Bradfield.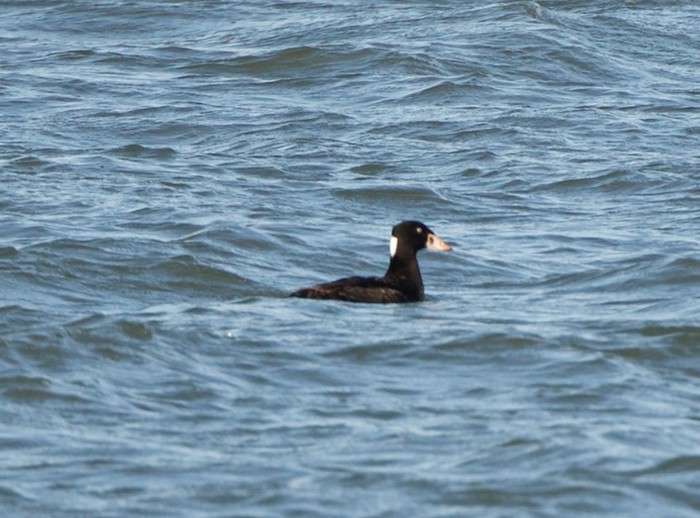 Four of our wintering Lesser Scaups were noted again this week - adult drakes in Cardiff Bay (Glamorgan) to 11th and still on Dozmary Pool (Cornwall) throughout the week, while the first-winter drake was still to be found on Trabboch Loch (Ayrshire) also to the end of the review period. The only female noted was the lingering bird on Lough Gill (Co. Kerry), seen to 12th.
The new review week began with the pair of female Ring-necked Ducks still on Carlingwark Loch (Dumfries & Galloway) where they remained for another full week. The female in Northamptonshire was on the assorted pits around the Billing Aquadrome to 10th before moving to Stanwick GPs on 11th. New females were seen at Calvert Lakes (Buckinghamshire) on 7th and on 9th-10th, with another found on Ballyallia Lake (Co. Clare) on 8th-13th, while the long-staying duck on Loch Sandary, North Uist (Outer Hebrides) was present to 10th.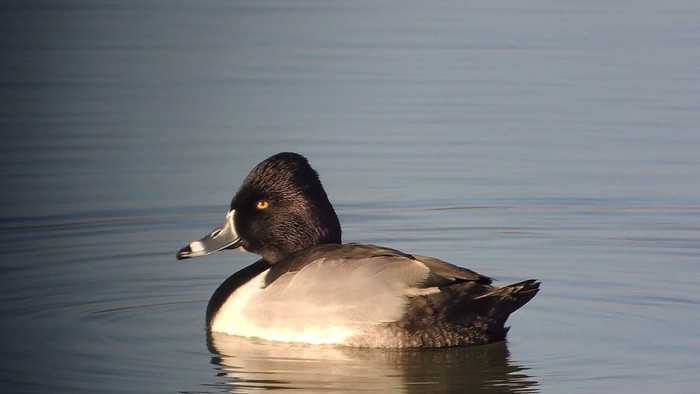 Further Irish birds included three (2 m's, 1 f) still on Lough Leane, Ross Castle (Co. Kerry) to 13th and the lone drake that remained at Knockaderry Reservoir (Co. Waterford) to 9th while a further Scottish record was the wintering first-winter drake that stuck it out on Loch a'Phuill, Tiree (Argyll & Bute) to 11th.
It was as-you-were with Ferruginous Ducks this week - the drake was on Blashford Lakes HWT in Hampshire to 13th and the female was at Slimbridge WWT (Gloucestershire) to the same date.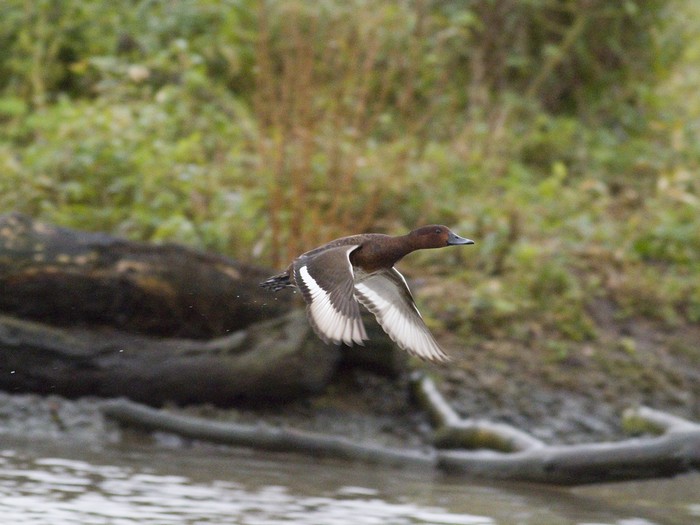 In Dumfries & Galloway, the drake Green-winged Teal on the Folly Pond at Caerlaverock WWT didn't have to look too far for a friend this week - a second drake appeared on site (on the Back Pond) on 13th. A further four were seen elsewhere - all leftovers from previous weeks - at Cliffe Pools RSPB (Kent) to 9th, on Loch Sandary, North Uist (Outer Hebrides) and at Druridge Pools (Northumberland) to 10th and on Larne Lough, Ballycarry (Co. Antrim) to 11th.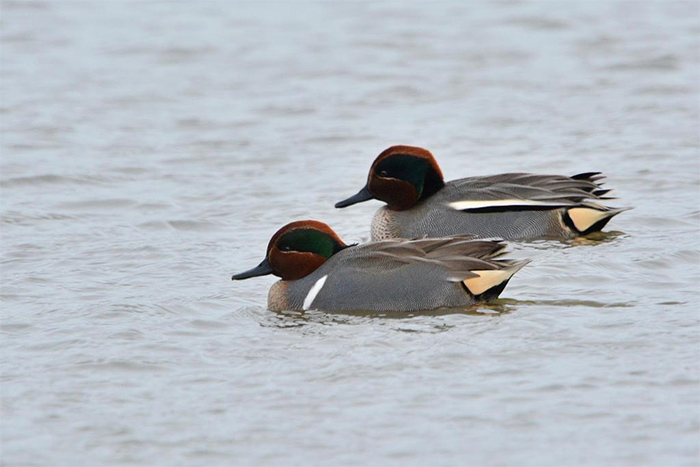 Cornwall played host to three American Wigeons - the two females lingered on the north coast on the Gannel Estuary throughout the week while on the south coast of the county, a drake was found at Kingsmill Lake, near Saltash on 11th. Back on the north coast of southwest England, but moving next door in to Devon, where the drake American Wigeon was still on Yelland Marsh on 7th while up, up and away to the Northern Isles, the drake was again noted on the Shetland Mainland, at Loch of Collaster, near Norby on 10th. Dropping down on to Orkney, the third drake of the week remained at Mill Dam, Shapinsay with the fourth male lingering at Harper's Island, Cork Harbour (Co. Cork) to 11th.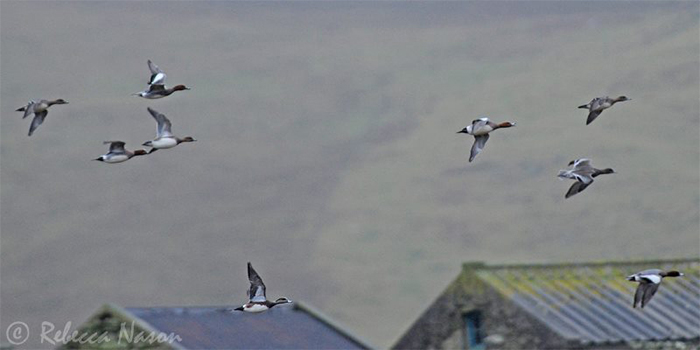 <!—Section Title -->
Taking up the classic "padders position", the juvenile Spotted Sandpiper at Inverallochy (Aberdeenshire) - a nice little day-list addition for Harlequin listers - present through to 12th.
The hat-trick of wintering Lesser Yellowlegs held strong over the past seven days - the individual in East Sussex remained at Pett Level throughout the week, while the Irish duo remained at Poulnasherry Bay (Co. Clare) to 10th and on the Rogerstown Estuary (Co. Dublin) to 13th.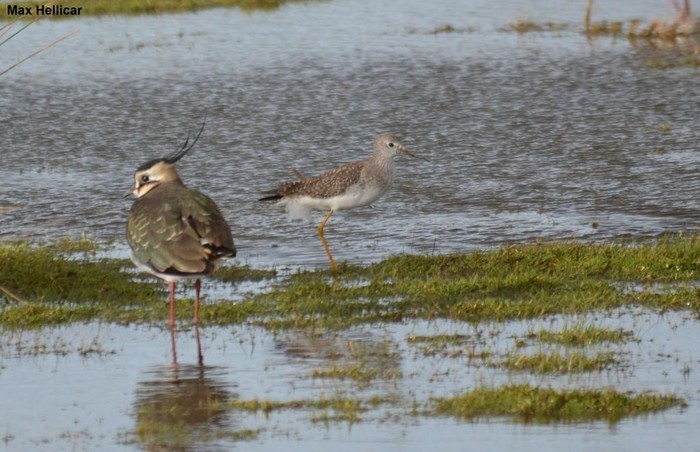 Rarer gulls present this week included the resident second-winter Laughing Gull that was seen at Ballycotton (Co. Cork) to 11th and the resident (for now) adult Bonaparte's Gull that was seen again at Dawlish Warren NNR on 9th.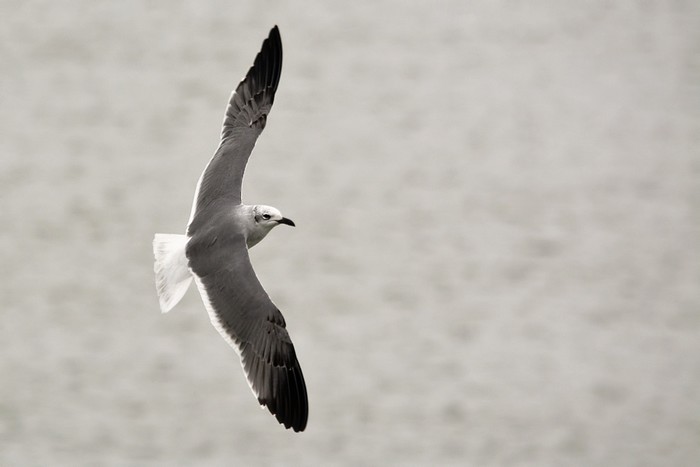 Ring-billed Gulls put on something a spurt of records across the holidays, but the past seven days has seen things settle down a little. Ireland was still top of the tree with nine birds noted there, with four for Cork including two at Blackrock on 8th and singles at Castletownbere, also on 8th and at The Slob, Youghal on 12th. Two were noted around Dublin on 9th-10th (at Sandymount Strand and Drmnagh), further down the east coast, an adult remained at Bray (Co. Wicklow) with further regulars at Wexford and Rosslare on 10th-11th and at Tramore (Co. Waterford) to 11th.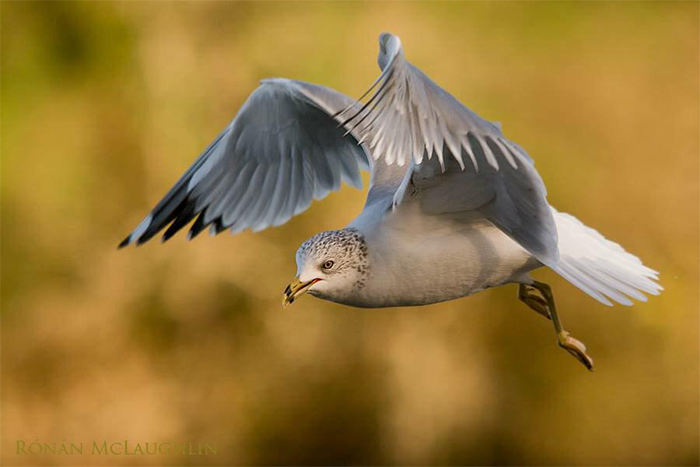 A new first-winter Ring-billed Gull made it to Loch na Reivil, North Uist on 10th while the adult was again at Strathclyde Loch (Clyde) on the same date. In Wales, the adult popped in to Llys-y-fran Reservoir (Pembrokeshire) also on 10th, while two adults in Hamsphire were seen pretty much daily at Blashford Lakes HWT and Gosport throughout the week. The final birds of the 16 on offer were the adults at Heltson Boating Lake (Cornwall) to 8th and at Dingwall (Highland) throughout the week.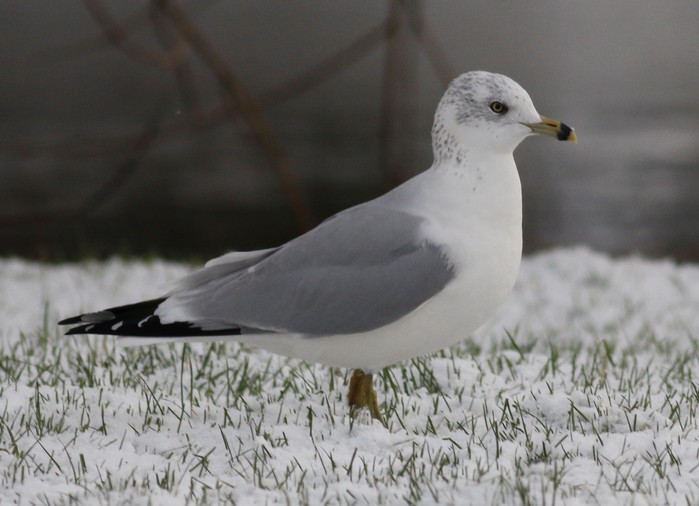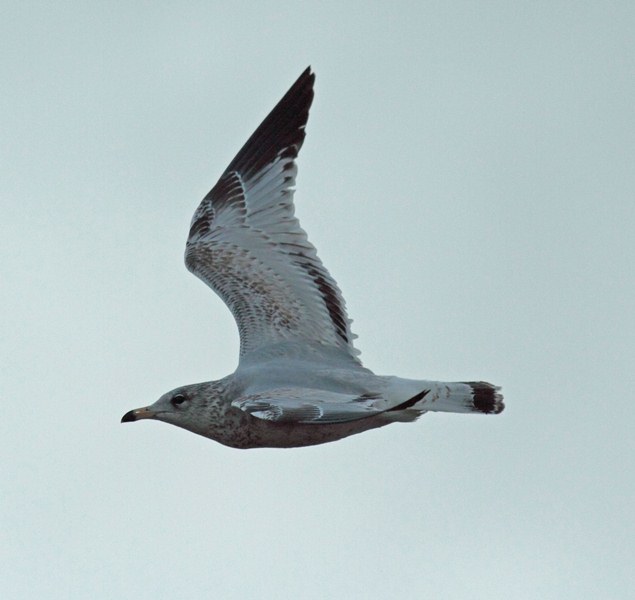 The big numbers of Glaucous Gulls were to be found in the Northern Isles - around 34 birds being shared around Orkney and Shetland (some 13 for the former, 21 for the latter). The 9th saw three juveniles appear on South Ronaldsay with a mighty impressive nine youngsters counted around Fair Isle (which hosted two older birds later in the week too). Seven birds (a near-adult and six juveniles) flew west in just over two hours past Point of Buckquoy, Mainland Orkney on 11th while Highland and Lothian managed two each,w ith up to five in and around Argyll & Bute.
Around 13 Glaucks were seen around Ireland, including up to four in County Clare, while there were three a peice for both Wexford and Kerry (Waterford managing two, with one in Louth as well).
In the northeast of England, some nine birds were spread betyween six counties, including three for Northumberland, while Cambridgeshire, Cornwall and Pembrokeshire all scored a pair.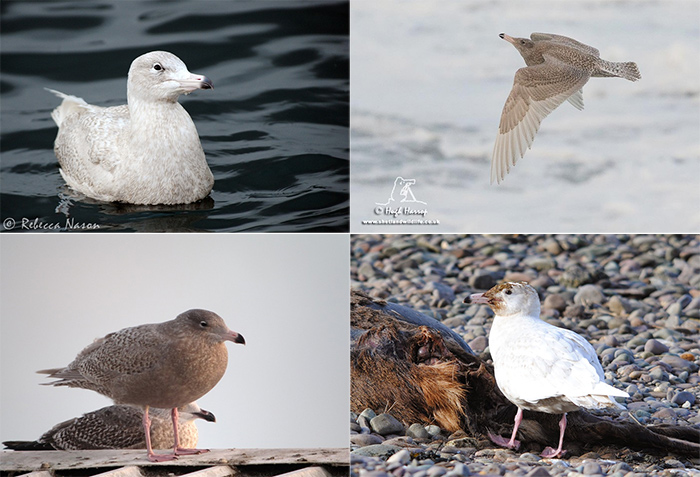 While Glaucous Gull performed well in terms of numbers compared to the Christmas period, there was a definite slump where Iceland Gulls were concerned - after around 75 across Christmas and New Year, the drop down to around 40 birds this week was pretty pronounced.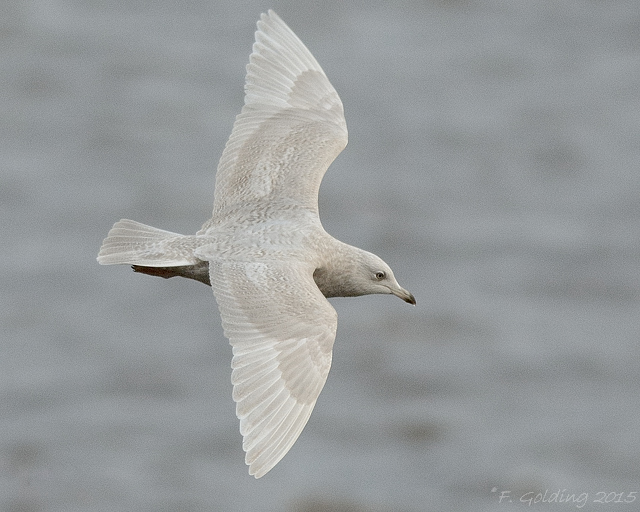 Scotland managed a collective Lucky Thirteen, including eight around Shetland (with four at Lerwick on 12th), with a couple on the Hebrides and singles in Aberdeenshire, Moray and Lothian. Nine birds were noted around the northeast of England, including three or four in Northumberland and a minimum two for both County Durham and West Yorkshire. Cheshire and Nottinghamshire also hosted two Icelands while three of Ireland's nine were seen in County Cork, at Ballycotton on 10th.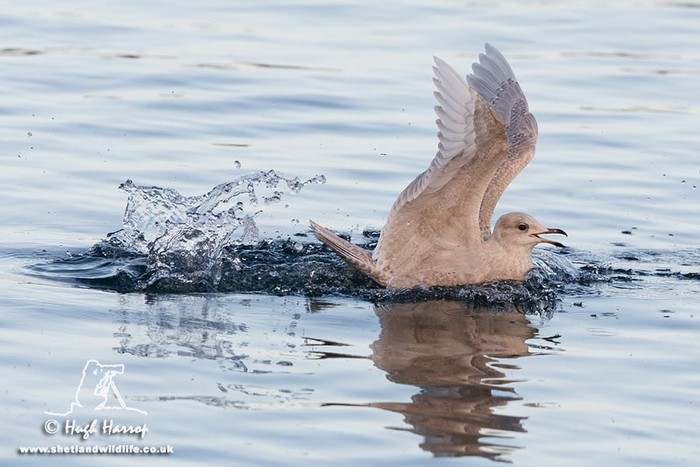 The sole Kumlien's Gull was noted on Fair Isle, a second-winter there on 10th-11th.
Over in County Clare, the Forster's Tern went a-wanderin' away from Galway for the day, popping up at Corranroo on 13th, a site that lies due south of Nimmo's Pier and Galway City, at the bottom end of the expansive Galway Bay.
Previously this bird has only ever made it to the Clare/Galway border, when it rocked up at Kinvarra, due east of Corranroo, so this may be a bona fide "first" for the county after some 12 years of waiting...
There was a bit more ermine-clad assassin action to be had this week - the sight of a white Gyrfalcon passing quickly across the bleak and beautiful Carrowmore Strand in County Mayo on 12th must have been such a thrill…and it would have been all the more thrilling given that it's the first in the county for six years (since one was seen around the Mullet in March and April 2009) - though Mayo can boast an impressive 29 accepted records to date.
You kind of know the drill with Rough-legged Buzzards - Norfolk remains the hotbed of much of the regular lagopus action - two juveniles lingered around the marshes and dunes of Burnham Overy and Holkham all week, while one also lingered at Halvergate Marshes throughout. Another Norfolk bird was at North Wootton Marshes on 11th (one was in the area last winter too), while a further duo were reported from Flitcham on 7th. East Anglia's other regular for the winter of 2014/'15 was the ever-present bird at Holme Fen NNR (Cambridgeshire).
In the northeast, up to three Rough-legged Buzzards were reported from Lincolnshire, including one still at Frampton Marsh RSPB on 10th-11th, while the popular juvenile remained near Bridlington (East Yorkshire) to 8th at least. Further north, one or two birds were noted in Durham (including one at Quarrington Hill to 13th) while another was seen to fly in-off the sea at Tynemouth (Northumberland) on 10th.
Mopping up the rest - in the southeast, singles remained at Jevington (East Sussex) and Wallasea Island (Essex) to 11th (with the latter at Foulness on 13th), a new bird was reported from Derbyshire, at the Woodhead Pass, on 13th while Scotland continued to see one remain around the Mennock Pass (Dumfries & Galloway) to 8th.

Devon's trio of Penduline Tits showed no intention of departing from the Darts Farm area, near Topsham - all present and correct to 13th - albeit not being seen for every minute of every day…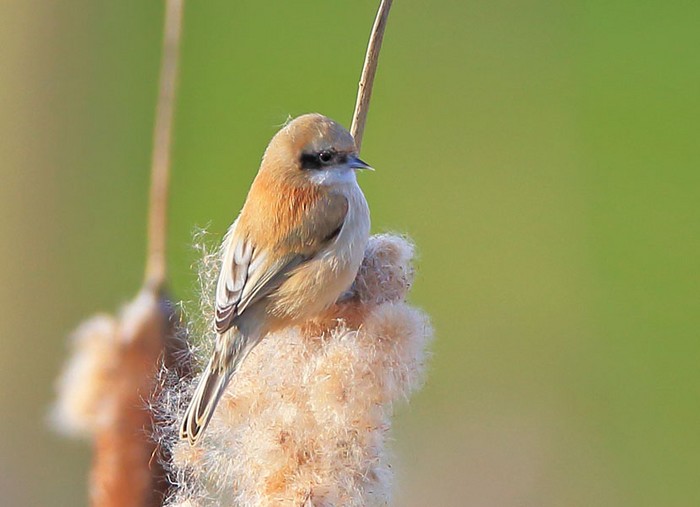 This remains a really rare species within the mainland counties at the far southwestern end of the country - Devon's first Penduline Tit was seen as recently as October 1996 and singles have followed in 2003 and 2004 (a ringed bird from the Netherlands, which was thought to have returned briefly the following year) and, most recently in 2009. Cornwall too has just four records on the books - a flock of four was seen at Land's End in October 1993, with singles following in 1997, 2003 and 2004.
While the far southwest may not be a hotbed of records for Penduline Tit, it remains the best place to try and encounter wintering Yellow-browed Warblers - four birds present this week, split evenly as a two and two. Devon's singletons remained at Broadsands and along the edge of the Plym to 13th while Cornish birds on 11th were at Penryn and Cusgarne, near the small sewage farm at Gwennap.
The wintering Dusky Warbler found recently at Chichester GPs (West Sussex) was seen through to 9th, with some of the local Cetti's Warblers causing some interesting ID issues for some thereafter it appears, but the beast was back and reported as still present on 13th.
Norfolk saw the appearance of a Richard's Pipit at Breydon Water on 7th and bird which then showed infrequently through to the end of the review period. Overwintering loners remained at Cloughton Wyke (North Yorkshire) and Redcliff Point, near Osmington (Dorset), while two were still to be seen at Stolford (Somerset) up until 9th at least.
A Hoopoe was reported heading over the beer garden of the local pub in Piddle Hinton on 8th (too much of the marvellous local Badger Beer I reckon…) while a one-day Rose-coloured Starling at Prudhoe (Northumberland) on 11th and again on 13th was almost as much of a surprise.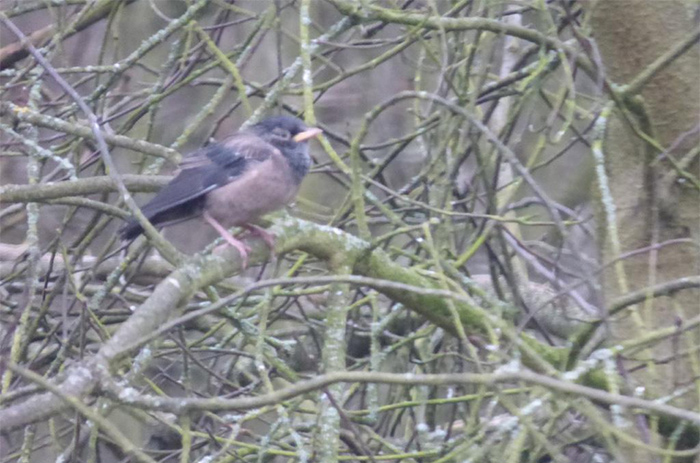 Pint of Hopping Hare anyone?
With pretty much everyone back in to the swing of that old work-thang, reports of Great Grey Shrikes tailed off a bit this week - around 18 noted from 12 counties, with Gloucestershire leading the way with up to three in the county, including two in the Forest of Dean with one of the Holiday birds, at Great Barrington still in situ too.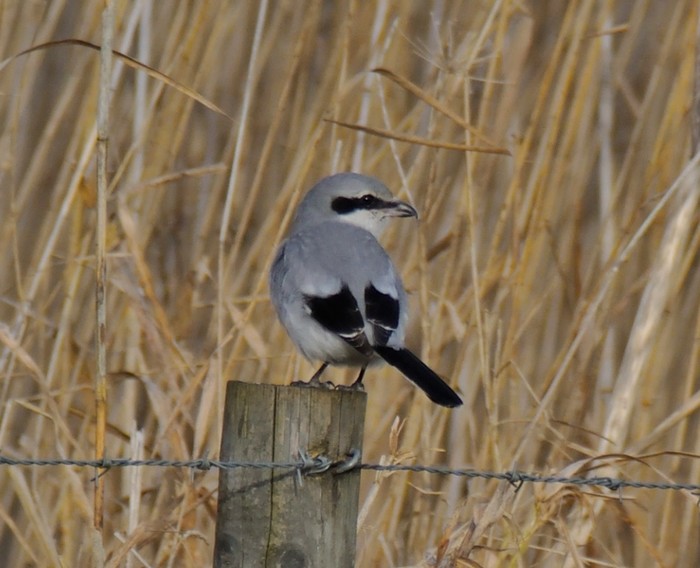 Four counties recorded twos - Lancashire hosted singles at Grindleton to 8th and Lytham Moss to 13th; Surrey saw one each for Thursley and Milford on 12th; Hampshire had birds reported from Bransbury Common on 7th-13th and at Woolmer Pond on 13th; Devon birders logged singles at Aylesbeare Common RSPB on 9th and on Dartmoor, near the Warren House Inn on 10th while Norfolk scored one and half thanks to the wintering birds at Roydon Common NNR and in the Borderlands, at Santon Downham - the former to 11th the latter to 13th.
Popular regional draws included the Home Counties bird at Ledburn (Buckinghamshire) from 7th-13th, the southeast individuals at Chilham (Kent) to 11th and Iping Common (West Sussex) to 13th, in the Midlands at Deenethorpe (Northamptonshire) to 13th with the bird at West Harford Farm (Northumberland) present to the same date. In Wales, the Great Grey Shrike was seen again at Parkmill (Glamorgan) on 11th and another popped up in the same county at Twmbarlwm on 13th, a bird which wraps up all things excubitor for another week.
Last but not least, Waxwings. With least being the relevant word here…
In a miserly winter full stop for the species, this week was as desolate as could be - three singles seen across the last seven days. One appeared in a roadside hedge near Kirmington (Lincolnshire) on 7th, one was in Edinburgh (Lothian) on 10th, one spent a couple of days in Elgin (Moray) from 9th-11th while another (the only other) one was Easington (East Yorkshire) on 13th.
With the continual run of westerlies, you can't help but think that any potential new rarity arrivals in the next few days will be from that general direction…
There's been a few American Robins previously in the second and third weeks of January, so there's a passerine option. Gulls are the obvious choice but what about a mega Yankee-Doodle-Dandy duck instead…?
Britain's second (as it turned out) Canvasback was found on the pits close to the Wissington Beet Factory in west Norfolk on January 18th 1997 - a bird that relocated to Welney WWT where it remained through to March, returning in December the same year.
The same bird was thought to be the same that appeared in Essex in November 1997 and that was one of seven birds seen between 1996 and 2002 - a curious pulse of records which stretched from Cornwall, Kent and away off to Orkney, but since the Pennington Flash 20 day summer drake of 2002 - not a sniff….
…and for those who crave an eastern vagrant…well, seek solace in the fact that Britain's first Naumann's Thrush was found at Woodford Green in Essex on January 19th 1990. Happily that one stayed put for 50 days…but just one has followed, remarkably not far away…but that was 18 years ago, in January 1997.
Two very different species, but two very much wanted lifers for a new generation of birders…
Mark Golley
14 Jan 2015


Thanks to all of our contributors for their photos, videos and sound files.
Tom Shevlin - Wildlife Snaps, Aidan Kelly, Trevor Codlin, Sean Foote, Alan Clewes, David Carr, Paul Bagguley, Alex Shepherd, Colin Davies, Noel Hawkins - Summer Queen Cruises, Martin Goodey, Bob Dawson, Dave Hutton, Caleb Knight, Zoe James Max Hellicar, Martin Casemore, David Darrell-Lambert, Dave Carter, Tim Jones, Bill Richmond, Rebecca Nason, Max Helicar, Ronan Mclaughlin, David Boult, Toby Green, Steve Duffield - Western Isles Wildlife, Hugh Harrop - Shetland Wildlife, James Packer - The Somerset Birder, Adam Hartley, Frank Golding, Paul Hindess, Michael Trew, Tom Cadwallender, Jonathan Theobald, Darren Coombs,
Thanks to this week's round-up sponsors - Oriole Birding
Contributors websites Check out our contributors website for more great photos and other news