Hen Harrier hotline - report your 2015 sightings
As spring gets underway, the RSPB is asking people who spend time in the English uplands to keep their eyes peeled for Hen Harriers, England's most threatened birds of prey.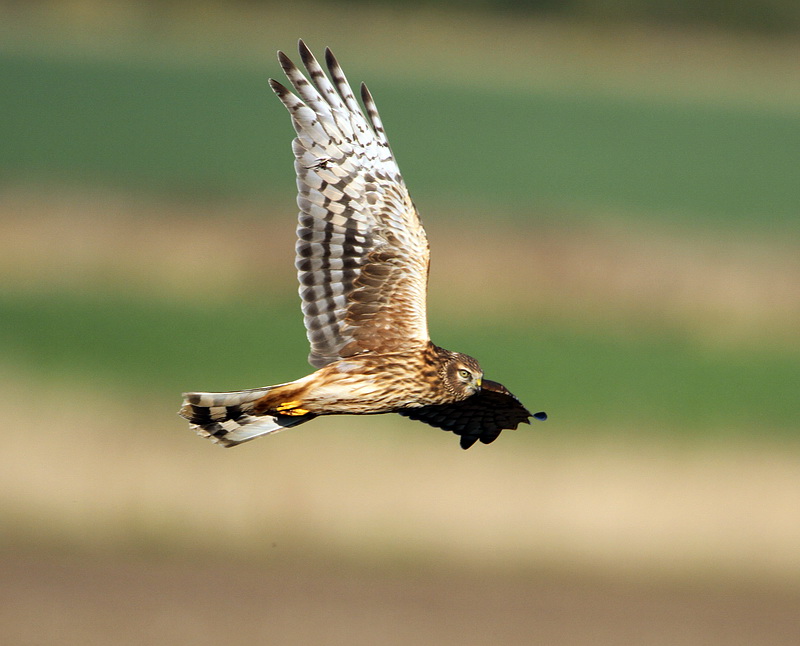 Now in its eighth year, the conservation charity has re-launched its Hen Harrier Hotline in the hope of discovering where these birds are potentially breeding.
The uplands of Northern England should have at least 320 pairs of breeding Hen Harriers but last year there were only four successful nests in the whole of England.
The main reason Hen Harriers have reached this crisis point is that the species suffers from ongoing illegal persecution.
Hen Harriers breed in remote upland locations so the RSPB relies on walkers and cyclists to inform them of their location. The conservation charity can then put measures in place to protect the nest.
Male Hen Harriers are an ash-grey colour with black wing tips and a wingspan of just less than a metre. They are sometimes known as "ghostbirds" because of the pale colour of their plumage.
Female Hen Harriers are slightly larger, owl-like in appearance, and have a mottled brown plumage, which camouflages them when they nest on the ground. They have obvious horizontal stripes on their tails, giving them the nickname "ringtail" and a patch of white just above, on the rump
The Hotline.
The Harrier Hotline number is 0845 4600121 (calls charged at local rate). Reports can also be e-mailed to henharriers@rspb.org.uk. Reports of sightings should include the date and location of sighting, with a six-figure grid reference where possible.
RSPB
05 February 2015