Finders in the field: Red-flanked Bluetail in South Gloucestershire Feb 2014
John Barnett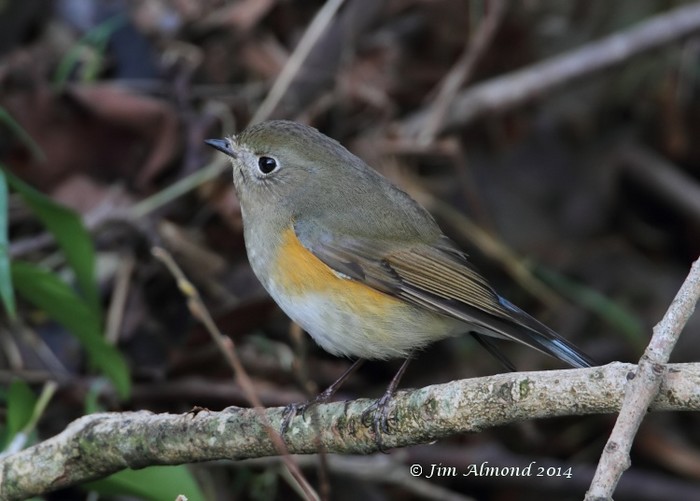 I live in Marshfield and spend most of my bird watching time on the local patch. Normally I go North of the village as there is high land there, and in the past we have had all three Harriers, 15 Short-eared Owls two years ago, and Quail are regular in the Summer. It's mainly known for its roost of up to 500 Corn Buntings in winter and dozens of pairs breeding in the Summer. It's wonderful area, with lots of farmland species that are rare elsewhere.
Up to yesterday the best spot was in 1989 when a Woodchat Shrike spent a Sunday afternoon by Rushmead Farm, found by another regular visitor to the patch, Martyn Hayes.
Having not been there for a week or so, I decided yesterday afternoon to walk down the Shire Valley, hoping to get Kingfisher on my patch year list, or else a Water Rail, which I'd seen on the second pond last November. The Shire is a beautiful chalk valley more reminiscent of Derbyshire than the Cotswolds. There was a chilly wind blowing down the valley, and I'd just passed the former farmhouse on my right when I heard five or six high pitched calls, rather like a Chiffchaff, but higher, I thought. I stopped to hear it again-I often find it easier to pick birds up by call rather than by sight-when a bird perched on a branch 10 metres in front of me. I had a look and thought 'Robin', but why had it only got the reddish colour on its flanks. I tried to remember if I'd seen a Robin like that before. It was also flicking its tail which,at this stage, I couldn't see properly. I thought, oh well, red-flanked, all it needs is a blue tail now, when it turned around and there was the blue tail! I nearly collapsed, my heart started racing, and I thought-it really is one! I don't take photos, but it was really obvious what it was. I raced up the hill to ring the two people I'd got the numbers of-Martyn, and Jack Willmott and then waited for them to arrive. It moved up and down a little area by the stream, feeding and then returning to a low perch and back again, flicking its tail all the time and allowing me to be quite close. Occasionally it would rest for a few minutes and then start off again.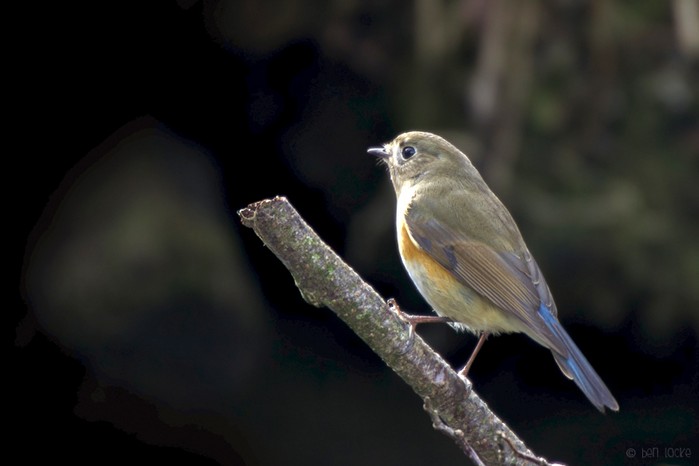 Thankfully Martyn arrived with his camera, and the result can be seen on his 'The Birds of South Gloucestershire' website! Jack also arrived and before dusk five other people were able to get to the valley.
I was happy for the news to get out as it was on a public footpath, and as long as visitors parked on the upper lane off the main road to Tormarton, which is a rat run to the motorway, I was confident that all would be well.
I went along today at about 11 30 and found 70 more people than are normally in the valley on a sunny day in February! I was really pleased that everyone was able to get really good views without having to wait around or search. I believe that over 200 people came during the day, maybe more.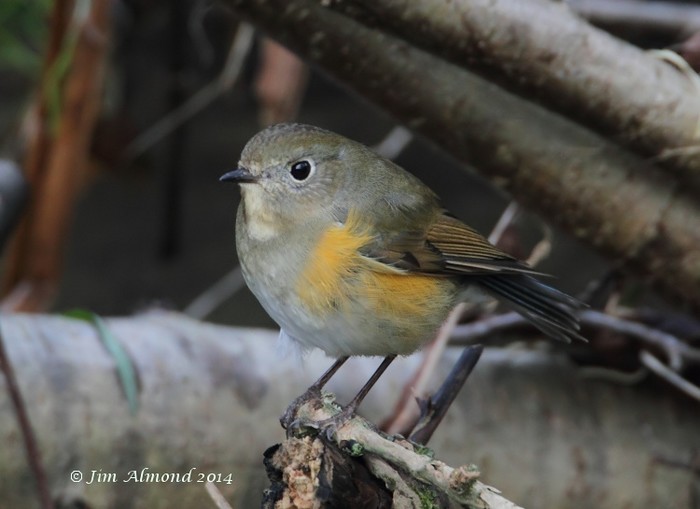 I've never felt as I did yesterday whilst bird watching-to find your own rarity on your own patch, nothing can beat it!
PS: I've no idea whether the bird I heard was the Bluetail or not: I just knew that what I heard was not a call I'd normally hear there, so whatever it was, thanks!
John Barnett
04 Feb 2014
Directions and access
The bird is north of Marshfield in Shire Valley 100yds beyond houses at Shirehill Farm. Please park carefully on the road north of the valley and don't block access ST.785.770. Walk to the valley and then east on path past farm. The bird has been very obliging at times and with patience and quietness you should obtain good views.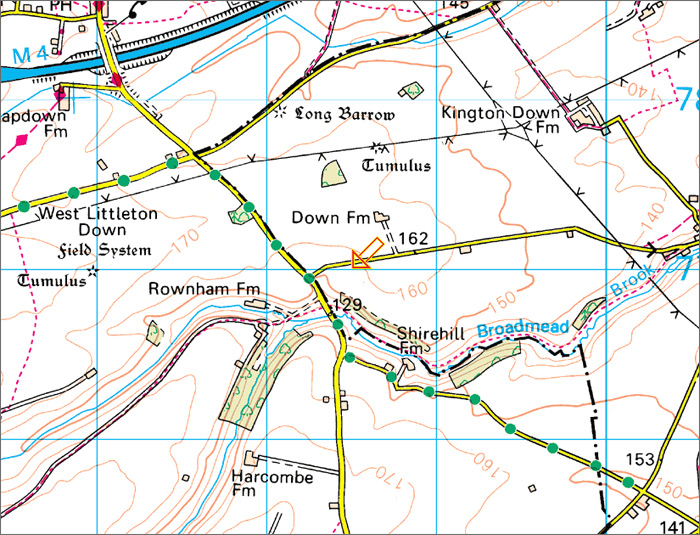 Red-flanked Bluetail in Britain and Ireland
Red-flanked Bluetail is traditionally an autumn vagrant in Britain, this is the first record of a wintering bird. The earliest spring records both occurred on March 31st in 2007 at Easington, East Yorkshire and 2012 on Lewis, Western Isles. April has hosted just three records and May just the one.
Since 1993, when the first twitchable mainland bird was found in Dorset, there have been dozens of records, 2010 alone hosted up to 32 birds! Despite this Red-flanked Bluetail is still a species which for most birders still causes the heart to skip a beat every time one is found and for any dedicated patch worker a dream find.