Finders in the Field: Hudsonian Godwit, Meare Heath, Somerset, 26 Apr 2015
by Tom Raven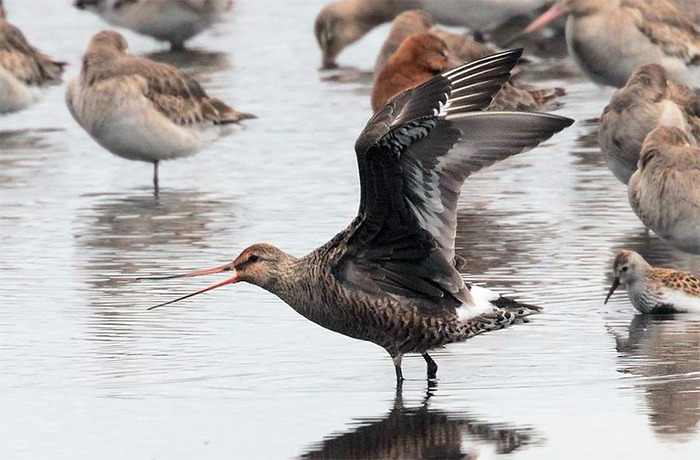 Friday evening saw me driving back from work in two minds whether to go out to the local patch. It was dull, occasional light drizzle and I didn't really fancy it. As I was passing nearby, I thought I might as well. After parking at Ashcott Corner, I walked westwards along the old railway track. I hadn't gone far and was still 250 meters short of the wader scrape when I saw the godwit flock, which had been building in number over the last few weeks, take flight.
Typical, I thought. I just get here and all the waders sod off. I thought I better check them for smaller waders and I was immediately struck by a godwit size wader that was very dark, almost black at that range. I couldn't see an obvious wing bar, especially compared with the black tailed godwits it was with, but its tail pattern was the same. I only got a top view as they banked and thankfully they settled quickly. It took me a few minutes to reach the spot opposite the scrape from which I could observe them, even though this sighting had doubled my usual walking speed!
A few options were going through my mind, the most predominant one being ' must be a melanistic type blackwit'. Luckily, the godwit flock had settled on the island and were affording good views. The bird of interest was quickly picked up, mainly due to its darker appearance. A number of other features struck me. The background chest and belly colour was more a dark blood red, compared with the brighter orange of the summer plumage blackwits it was with. The vent/undertail area was heavily barred. This was unique compared with the hundred or so black tailed godwits in the flock. The facial markings stood out, with a predominant grey background, which was mirrored on the birds neck. The spangling on the back was much darker than other birds in the cohort.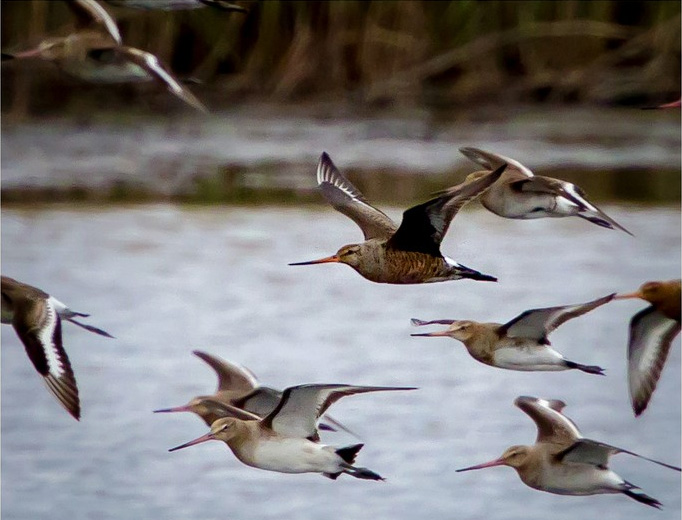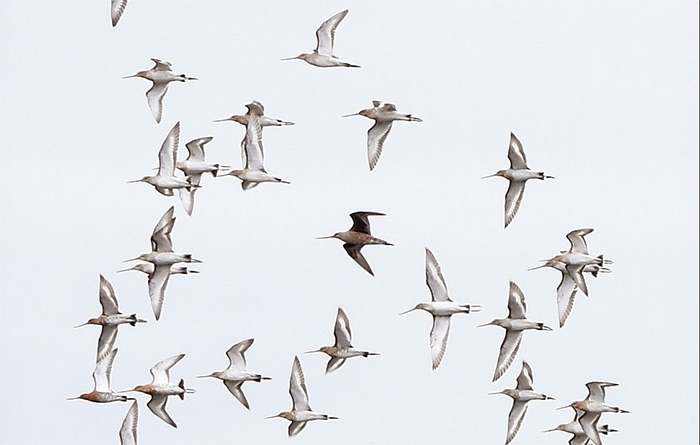 BOU/IRBC Status: A
RBA status: Extremely rare
Accepted British records: 2
Accepted Irish records: 0
Accepted records:
1988 26 Sept: Slains Pools, Aberdeens
1983 26 Apr - 6 May: Blacktoft Sands, Yorks. Presumed same as 1981 individual 1981/82 22 Nov - 14 Jan: Countess Wear, Devon, presumed same as E.Yorks
1981 10 Sep - 3 Oct: Blacktoft Sands, also in Devon.
By this stage, Hudsonian was really starting to be the only option. The bill looked straight to me. I knew I had to see the underwing coverts to be sure. The area is a communication deadspot for me which was frustrating, I couldn't get any messages out. Did I stay there and get as much ID as possible in the fading light? Did I go back to the carpark for comms. Is it even a Hudsonian, why isn't it just an aberrant black tailed, which frankly was the more likely option? I watched it until the light was too poor and then retreated, head in turmoil. I then started to reflect as I drove the short distance home.
Had I really seen those features? Was my head playing tricks. Was it a figment of my imagination, fuelled by the throw away remark made by a local birder I was talking to at that very spot just a few days previously about wishing one of the godwits to have black underwings?
I fretted for a few hours before sleep. Google images of a sum plum Hudsonian were exactly the bird I had just seen, but some illustrations had a much more obvious wingbar. I knew how rare Limosa haemastica was, so, despite my observations, my head was telling me 'no way, it's a weird black tail'. Numerous times that night a started writing texts/tweets saying' I think I've had a Hudsonian godwit, probable hudwit….etc, etc only to delete them, telling myself I was deluded. I set my alarm for 05.00 and went to sleep.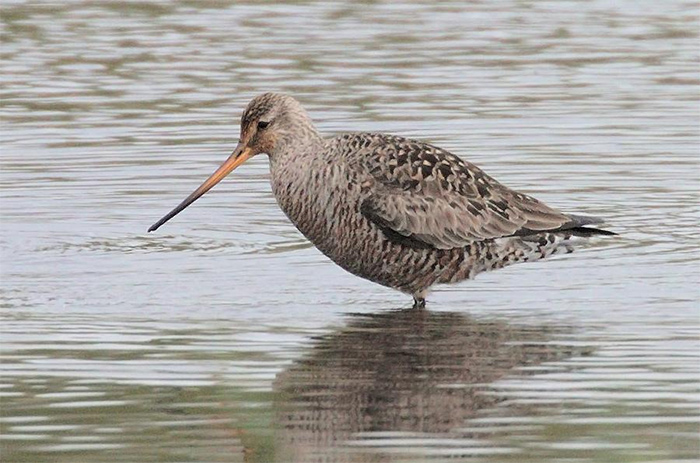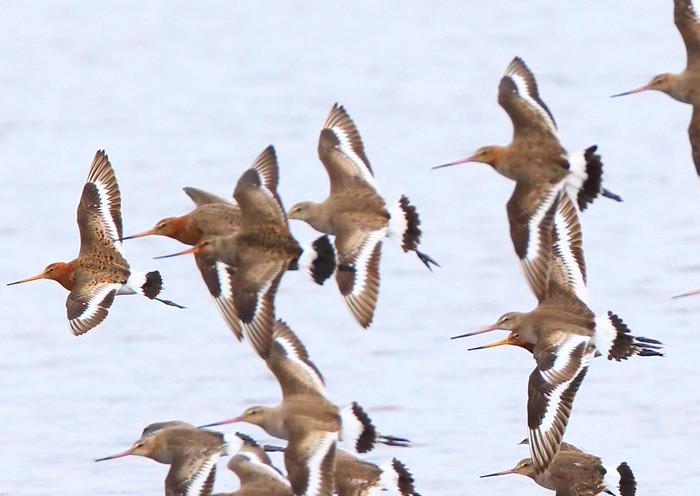 Arriving the next morning about hundred black tailed godwits were present. The light was good and I was optimistic. I knew the two features I was going to nail this sod with having thoroughly read ID features last night. A quick, but careful scan showed it not to be present!! All I could think of for the next 45 minutes was, 'its gone, a potential mega and I didn't get enough on it to confirm it, what a waste, why didn't I do it properly'.

Then something, probably a sprawk, spooked the flock and they all took flight as a tight mass, with other birds joining from elsewhere on the scrape. Quickly, I got them in the bins. Is it there…..yes, dark bird, top view, thin, restricted wing bar….come round, keep going, there's the underwing.
Oh my God, its dark.
I can't believe it, I know what I've seen, but for some reason I'm not sure!! Was it the light? All the other birds had white underwing. What's wrong, it's a Hudwit, but I still cant believe it. It settles on the island, offering good views. Let's grill the neck. Jeepers, the streaking is so clear, my heart is thumping so hard its making viewing difficult, yet I still want to be even more sure! How sure do you have to be?!! It flaps its wings a few times to get from the water to the exposed mud and I get a stonking view of the underwing coverts.
Its all systems go; texts, tweet, calls, many of which don't work until I get back to the carpark, and I'm late for work!! But strangely, I'm buzzing and nothing in the world is going to worry me. Not for a day, at any rate.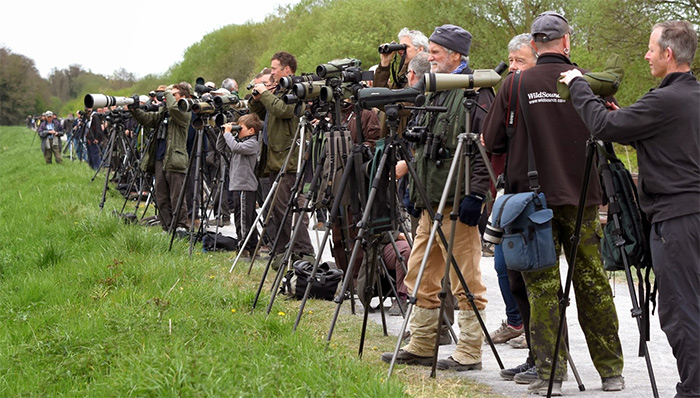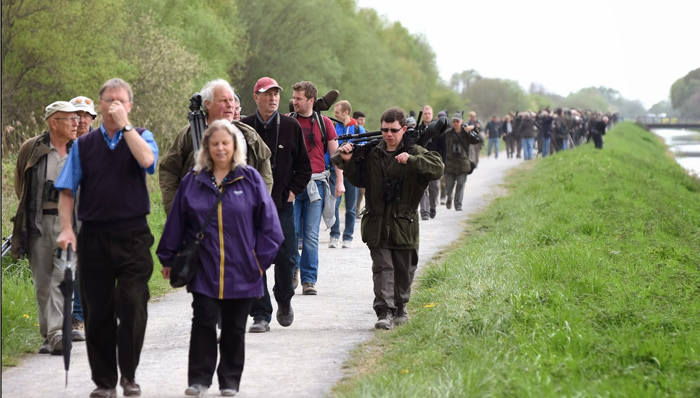 Tom Raven
22 April 2015

Write for Rare Bird Alert
Do you have a birding story you would like to share? From foreign birding trips to your local patch, finders accounts and more, we would love to hear from you.
All our articles are free for anyone to view and we include them in our weekly newsletter which goes out to thousands of birders every Wednesday. We also share them on our Twitter and Facebook pages, making sure your article will get read by as many people as possible.
If you would like to write an article please for us please get in touch with your ideas, thank you.
The RBA team