Holly Blue number are up despite 'evolutionary struggle' with predatory wasp
Despite being 'locked in an evolutionary struggle' with a killer wasp the Holly Blue has bounced back this summer following a series of steep declines, results from the Big Butterfly Count have revealed.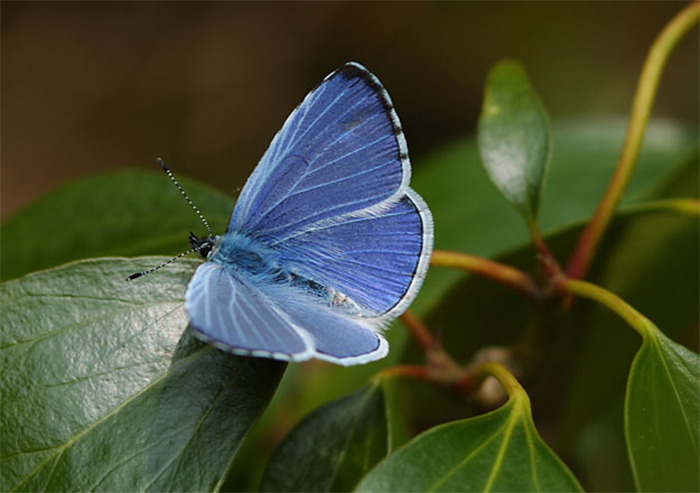 The Holly Blue, a common garden butterfly, experienced its best Big Butterfly Count since 2010, with a 151% increase in numbers compared to 2014, according to the world's largest insect citizen science survey.
The butterfly follows a boom and bust life cycle due to its relationship with a parasitic wasp Listrodomus nycthemerus. The wasp inserts a single egg into the living Holly Blue caterpillar via its long syringe-like sting. The wasp larva develops within the caterpillar, eventually killing it after it has changed into a chrysalis.
When numbers of both species are low, the Holly Blue is able to quickly build its population. But, the wasp soon catches up to take advantage of the glut of Holly Blue caterpillars, causing the butterfly's population to crash.
The Holly Blue has been struggling in recent summers with low numbers recorded, but this year the butterfly bounced back as it enjoyed a temporary advantage over the wasp.
Despite the wet and miserable conditions experienced across much of the UK in July and August, butterfly species did better than was feared. More than half of the 20 Count species recorded better numbers than in 2014.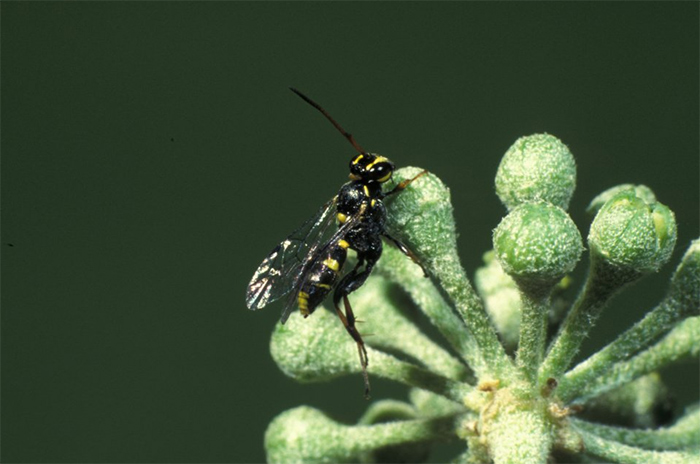 The Gatekeeper claimed top spot as the most commonly seen species (for the second time in Big Butterfly Count history) with numbers up 17% compared to last summer. The Large White recovered from a fall last year to claim second spot with a 46% rise.
A record 52,000 people took part in this year's Count, spotting almost 600,000 butterflies during the three-week mid-summer recording period.
The huge number of counts did not translate into huge numbers of butterflies. On average people saw 13.4 individual butterflies per Count, compared with 14.7 in 2014 as the wet, damp conditions proved less than ideal for butterflies, which thrive in warm sunny weather.
Our most colourful garden butterflies the Peacock and Small Tortoiseshell struggled, both falling by more than 50% compared to last summer. Red Admiral and Speckled Wood also suffered with numbers down 25% on 2014.
Counters had been asked to keep an eye out for the Common Blue while on the coast but numbers of this butterfly were down by 12% on last year.
Butterfly Conservation's Head of Recording, Richard Fox, said: "Undeterred by the lacklustre summer weather, record-breaking numbers of people took part in this year's Big Butterfly Count.
"More than 50,000 members of the public from Scilly to Shetland enjoyed 15 minutes immersed in the wonderful world of butterflies.
"One of the highlights of this year's Count was the Holly Blue. This delightful, azure-blue butterfly was much more common this summer in gardens town parks and in the countryside. I didn't see a single one last summer but they seemed to be everywhere this year. I even found its eggs on ivy buds in my garden."
Full results can be found at www.bigbutterflycount.org
Butterfly Conservation
12 October 2015