Protected zones offer refuge for Cambodia's endangered ibises
In a process that has been six years in the making, the Prime Minister of Cambodia, Hun Sen, has approved plans to divide Lomphat Wildlife Sanctuary's 250,000 hectares of land into four different zones, with added protection for areas that are significant to globally threatened species.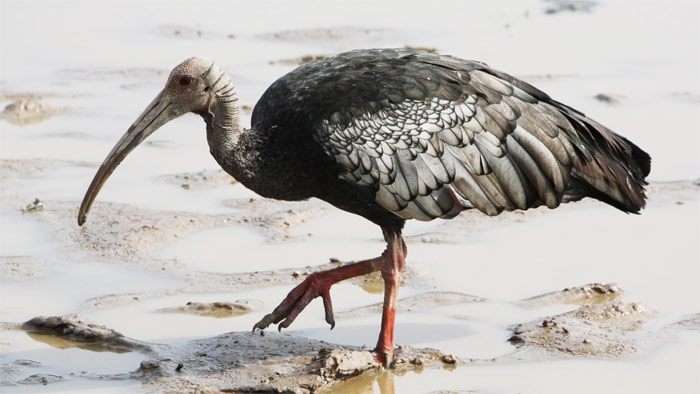 It's a move designed to ensure that the sanctuary's most vital forest habitats are protected from illegal logging and human disturbance, while simultaneously making provisions for sustainable land use and development for local communities that depend on the protected areas' land for their livelihood.
Lomphat Wildlife Sanctuary is one of Cambodia's largest protected areas, and is among the first to be zoned in accordance to The Law on Nature Protection. This came into effect in February 2008 and requires protected areas to be divided into four different management zoning systems:
Core Zones – areas of the park that shelter Critically Endangered species or contain fragile ecosystems; access to these zones is prohibited except for officials and researchers;
Conservation Zones – important conservation areas that lie adjacent to the Core Zones and as such act as a buffer zone, protecting the Core Zones from small-scale land encroachment;
Sustainable Use Zones – areas of high economic value where, after consultation, development and investment opportunities may be permitted;
Community Zones: reserved for local communities and may already include residential lands and paddy fields.
Under the zonation plan 42,000 hectares has been designated as a Core Zone, for the sanctuary is home to five Critically Endangered bird species; these include the Giant Ibis Thaumatibis gigantea and the White-shouldered Ibis Pseudibis davisoni, two birds that have been hit hard by the rapid reforestation and habitat fragmentation that has occurred in South-east Asia in the last few decades.
Lomphat also supports three Critically Endangered vultures; White-rumped Vulture Gyps bengalensis, Slender-billed Vulture Gyps tenuirostris and Red-headed Vulture Sarcogyps calvus in addition to several globally-threatened large mammal species, including Eid's Deer Recervus eldi and Banteng Bos javanecus.
These species are threatened by hunting, illegal logging and small-scale land encroachment, activities that have increased in recent years as a result of the Cambodian government allocating at least 50,000 hectares of land within the sanctuary to domestic and foreign investors in the form of Economic Land Concessions (ELCs). ELCs are a contentious issue within Cambodia, not only creating land use conflicts with local villagers, but also threatening the country's most precious habitats. BirdLife International lead the zonation planning process together with the People Resources Conservation Foundation .
"We supported the Ministry of Environment to develop this zonation plan since 2012 with the objective of protecting the remaining core area of the sanctuary from being converted and destroyed," says Bou Vorsak, Cambodia Programme Manager, BirdLife International. "This zonation plan will prevent new and enlarged economic land concessions. The plan also allocates areas for local communities to establish their own conservation areas and affords the right to sustainably use natural resources."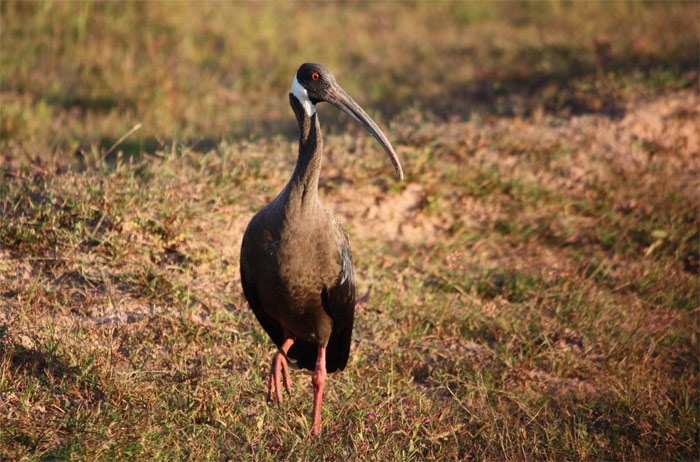 "The Lomphat Wildlife Sanctuary zonation plan will help to ensure effective management of the site and reduce the conflict between protected area authority and natural resources users," said H.E. Say Sam Al, Minister of Environment of the Kingdom of Cambodia.
"Thanks to the Prime Minister's approval of the Lomphat Wildlife Sanctuary zonation plan, we hope there will be no more big forest clearances in the sanctuary from now on," says Thuy Sophann, chief of the O Rey Community Protected Area committee. "My communities are happy to work with the protected area rangers to stop illegal logging and small-scale land grabbing."
Putting this zonation plan into practice will require more work, including the installation of boundary markers, awareness raising in local communities, developing and implementing enforcement protocols for each zone, and supporting and building capacity amongst local communities to manage community zones. Above all it requires the recruitment, training and deployment of an expanded ranger force. However, the Prime Minister's approval of this plan is a crucial step towards preserving the sanctuary's most vulnerable wildlife.
3 February 2017
Share this story
Tweet