Bird Therapy - therapeutic benefits of birdwatching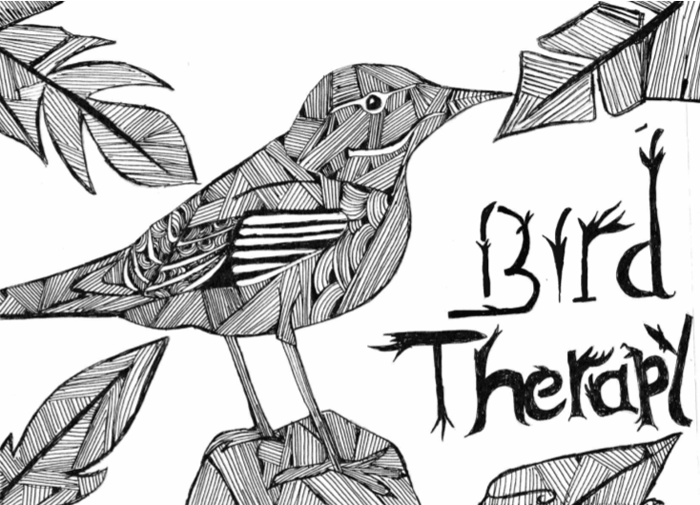 My non-birding friends often ask me 'Why birding?' or comment jokily on its quintessential quirkiness. My initial response to this is usually something along the lines of 'I really enjoy it and I firmly believe in its therapeutic value'. This had become a 'stock phrase' of mine and whilst I believed what I was saying, I had not put much thought into the deeper meaning of my words.
Depending on who had asked, I would begin to share my experiences of how it has helped me with my own mental health. Yet, every time I metaphorically turned my back on one of these discussions I would find myself thinking about the 'justification of the means'. It was at one of these junctures of thought that I realised the entire notion of the therapy of birding couldn't possibly be a standalone experience.
So at the start of 2015, I asked myself 'does anybody else feel this way about birding too?' Yes, a few people I had met through birding circles had conversed with me about the subject and I was aware that my ideas resonated with certain people. With this question, the seed was sown for me to set about on my own project into the therapeutic benefits of birding for mental health and wellbeing.
A little bit about me… I suffer from OCD, generalised anxiety disorder and sporadic bouts of depression. I feel that birding has helped me in a myriad of ways. I was formally diagnosed in 2013 and throughout the past few years I have been learning to manage my symptoms and compulsions.
I love the countryside and I find the experience of being outdoors reinvigorating and uplifting. I 'properly' took up birding as an interest in July 2014 and haven't looked back. It has given me a positive focus; especially in managing my obsessive behaviours such as organisation, categorisation and list making.
Many studies have shown that exposure to the outdoors and 'green spaces' is beneficial to both physical and mental health. There are also clear correlations between being outdoors and the reduction of stress-related symptoms. My project will ultimately draw from these avenues of thought and my own ideas to hopefully present a compelling case for the therapeutic benefits of birding.
Bird Therapy is not a scientific study and I don't profess to be able to prove anything specifically. I have discovered that many people feel the same about birding as I do and many people have felt willing enough to share their experiences with me. Please have a look at my blog page, which can be found at birdtherapy.wordpress.com.
Take part in the Bird Therapy survey
Through this you can access an anonymous online survey which can be found through the 'Online Survey' tab on the site navigation menu. There is also a tab to a Bird Therapy twitter page where I can be contacted and I can also be emailed at; birdtherapy@hotmail.co.uk.
Joe Harkness
19 April 2016