Advanced Bird ID Handbook – The Western Palearctic
Author: Nils van Duivendijk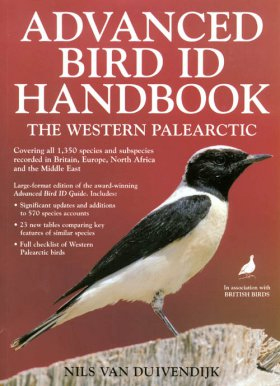 Although field guides are a useful and practical resource, one is sometimes left hunting around for additional information when researching the identification of a bird, or simply 'genning-up' for a trip to a new region. The Advanced Bird ID Handbook is an attempt to extend the limited information found in field guides and give a thorough account of every bird species found in The Western Palearctic (WP).
Weighing in at 1.3kg, measuring 26cm x 19cm and covering 1350 species, this is a big book! Like it's American counterpart, 'Pete Dunne's Essential Field Guide Companion', it's unlikely you'll be using the handbook as a pocket guide. Other than on the cover, there are no photographs or illustrations in this book. Every inch of space is reserved for the text of the book. It starts with a brief Forward and Introduction then provides a key to the abbreviations, symbols and glossary of terms used in the book and then enters the ID part of the book.
Each species is taken in turn and then, depending on the difficulty of the species to identify, a bullet list of ID features, ranked with the most important features first, are provided. The accounts usually start with identification features that can be used in all plumages and then goes on to discuss sex or age-specific points. Often the account ends with some notes about the species, such as taxonomic issues, range overlaps, pitfalls of identification (e.g. confusion with albino or leucistic versions of other species, plumage variation, etc.).
Sometimes, when there are two species that are very similar to each other (e.g. American and Pacific Golden Plovers, Tundra and Taiga Been Geese, Thekla and Crested Larks, etc.), a feature table is provided, giving the most important features to look for when confronted with one of the species and how the two vary in relation to that feature.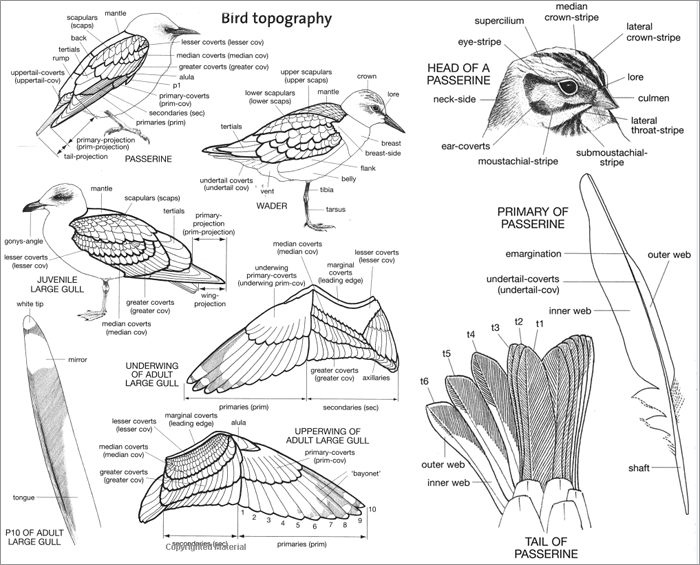 Often, it's not just two species that look similar. It's sometimes the case, for example with large gulls, where many species are similar to each other. The Handbook handles this by giving a thorough introduction of ageing gulls, giving the combination of feather generations to look for and including the variation found between ages. Each species account covers multiple confusion species and the identification of all subspecies are dealt with. This really is an in-depth guide to bird identification, providing practically every identification feature for every bird in the WP.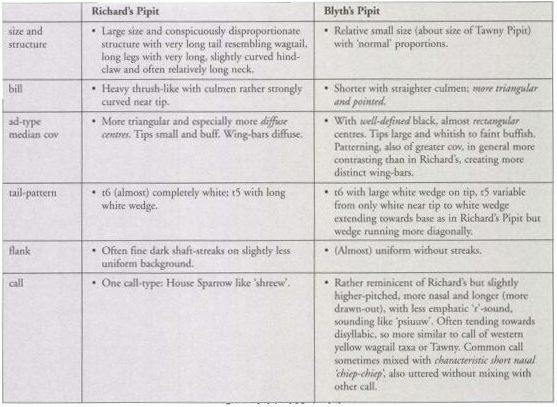 Hardback: 416 pages
Published: 2011 - New Holland Publishers Ltd
ISBN: 978-1780090221
RRP: £24.99
Special price for RBA users with discount code: SAVE £8.50 - Only £16.49 delivered!

For details on how to get your exclusive discount code click here
As every species in the WP is addressed there are some strange entries. The first species in the book is Ostrich and although the author deals with the separation of this species from the bustard family, it's quite unlikely that one would ever really need to do this. The same could be said for a number of other birds in the book – Mute Swan, Hoopoe, Kingfisher, Eurasian Jay, etc., all really don't need much of an introduction and are readily identified with the most basic field guide. This brings about the question of whether the author is missing out on perhaps another book – The Concise Advanced Bird ID Field Guide, a condensed version of the current handbook with only the more challenging species included and can readily be taken on a foreign trip without having to pay excess baggage charges.
Rating
Although I've only had the book for a few weeks, I've found it a very valuable resource which I've put to use on a number of occasions. At this rate the relatively inexpensive £25 price-tag makes The Advanced Bird ID Handbook a very prudent purchase.

Graham Etherington
November 2012