Weekly birding round-up: 15 - 21 Sept 2020
The week at a glance
Argyll & Bute lands a Western Palearctic first Yellow-bellied Flycatcher
Ireland's fourth Bobolink is found in Co.Donegal
Norfolk's second Brown Shrike is a welcome and locally popular find
Scilly scores a Great Snipe which would be the first for the archipelago in almost half a century
And Orkney gets a Swainson's Thrush to build on the islands' superb year to date
The prior week was a strong one for Nearctic waders and, of course, Devon's latest Sora, but there was a lingering feeling that we might have been a little short-changed by the weather. It felt as if something really monstrous could have been blown in.
That said, if birders' optimism was hard currency, we'd all be very wealthy indeed. We like to dream, and we like to dream big. Mostly, though, that flies in the face of the facts – monstrously rare birds are just that. Monstrously rare…
Just sometimes, dreams do come true. Sometimes birds exceed our wildest dreams. Very occasionally, a British passerine first is more than just a British first – sometimes it's a Western Palearctic first. This was one of those special weeks.
Yellow-bellied Flycatcher
It wasn't really so very long ago that a vagrant Empidonax flycatcher in Britain seemed beyond the realms of avarice. We wouldn't really get one here, would we?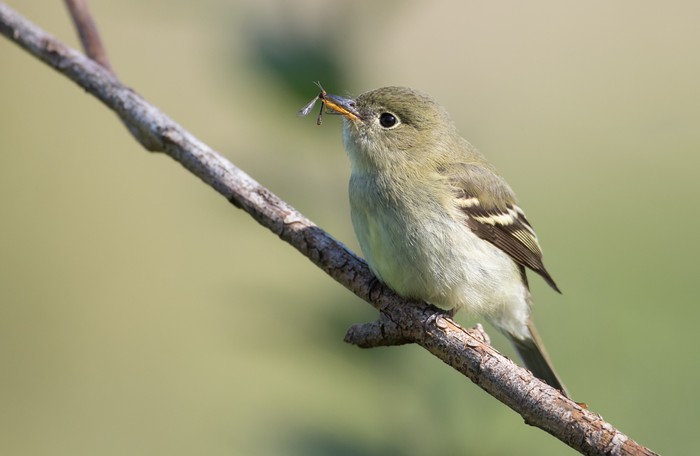 Then, of course, the incomparable Nanjizal Valley in the deepest recesses of west Cornwall came up trumps on 8th-9th October 2008 with Britain's first Alder Flycatcher. That had the feel of a once-in-a-lifetime bird but, of course, it wasn't. Things were about to take a turn for the mildly surreal.
Because if you were placing bets on an Empid being found this side of the Atlantic, you'd put your money on it being someplace in the west. Cornwall, Scilly, Ireland, maybe the Western Isles. But not Norfolk, or Kent. Not somewhere in the east.
Don't get me wrong. Both of the latter counties have ample historic pedigree for novel Nearctic birds – our one and only Red-breasted Nuthatch and Golden-winged Warbler stand testament to that fact. But for sheer Nearctic numbers, the west is generally best.
What followed that Cornish Alder Flycatcher was definitely both surprising and crowd-pleasing material – two years later, Norfolk landed another individual out on Blakeney Point on 25th-27th September 2010; and then to everyone's consternation, Kent did the unthinkable and delivered our first Acadian Flycatcher on the shingle of Dungeness on 22nd September 2015.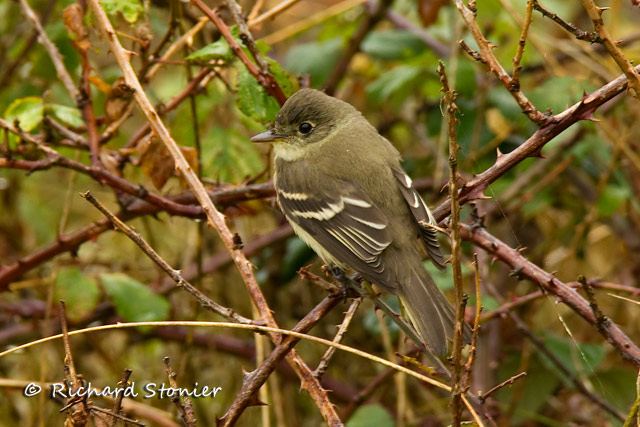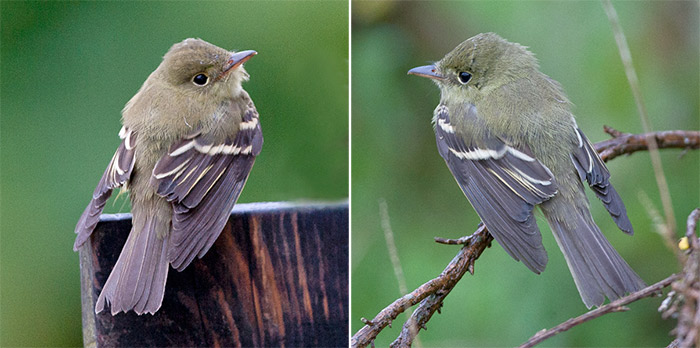 The latter bird was one strictly for the fast-responders – a one-day bird only, but if you could drop everything and get to Dunge in what remained of that rainy day, it was yours relatively straightforwardly. The Empid cat was out of the bag, and as it stood east was beating west for records to date.
This week the balance of records was levelled, with our latest example of their kind being found in the west – Scotland's first Empidonax flycatcher, tucked into the welcome shelter of a Tiree (Argyll & Bute) garden on 15th. This, however, was not how the news first trickled out…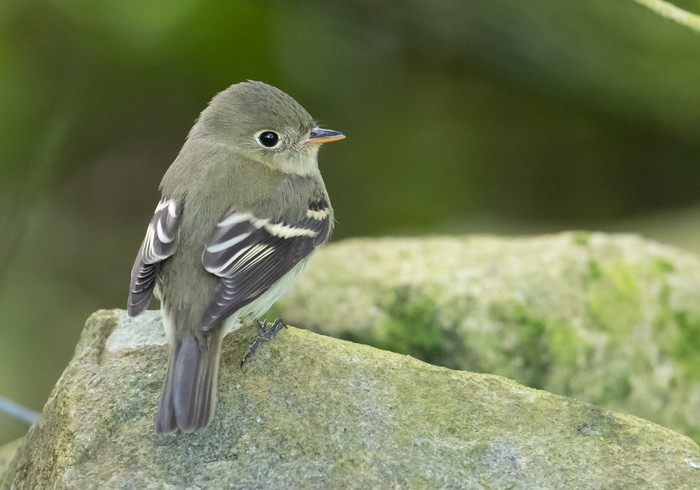 Rumours began on social media early in the day that there was a New World warbler being suppressed on a Scottish island, perhaps a Canada Warbler… but at the very end of the day, those rumours had coalesced into more concrete, accurate and startling news – there was a Yellow-bellied Flycatcher, the Western Palearctic's first, on Tiree.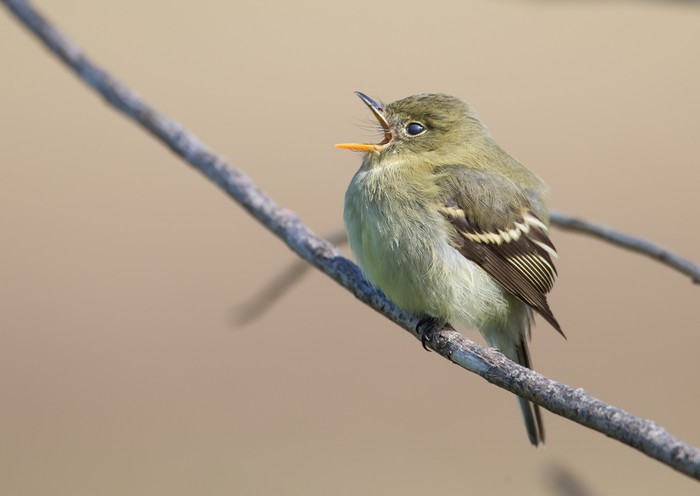 With a range and migratory patterns that mirror those of Alder and Acadian Flycatchers, it was perhaps just a matter of time before one made it to the Western Palearctic. How satisfying for British listers that the WP's first should be in Britain – and that it should choose to linger. This was no fleeting Dunge Acadian - the bird remained settled in its favoured garden until 21st, becoming decidedly confiding on occasions too.
In these Covid times we're having to moderate and change our behaviour in all walks of life – if there was idle chatter about what the mystery 'warbler' was going to prove to be this week, there has also been plenty of speculation about what the latest government guidelines for social gatherings would augur for twitches. This week, at least, it was pleasing to hear the news from Tiree that birders visiting to see the Yellow-bellied Flycatcher were comporting themselves respectfully and impeccably. What the unfolding surge in Covid-19 cases means for the autumn ahead is another matter entirely – we may yet find ourselves grounded once again.
Thank you to all so far who have attended the YBF over the last few days. I cannot commend enough how everyone is behaving & taking the pressure & worry off myself & John.https://t.co/NlnPhT1X3O

— Tiree Ranger Hayley (@Nadair_Thiriodh) September 17, 2020
Regardless, we should all remember that non-birders, particularly those living in remote rural locations, may be understandably nervous about the prospect of visitors from outside the area generally, let alone a sudden surge in visitors en masse. Let's safely enjoy the weeks of autumn ahead within the limits of these unprecedented circumstances and, if it comes to a time when we shouldn't travel, remember that at the end of the day being mindful of one another's health is more important than seeing a bird.
And this week – let's just revel in the images and footage of that glorious first Yellow-bellied Flycatcher - a sulphurous, fabulous addition to the British list. What's next? Least Flycatcher, anyone?
Bobolink
Ireland wasn't destined to miss out entirely on the Nearctic passerine front this week as, in the morning of 20th, Ireland's fourth Bobolink was discovered on Fanad Head (Co.Donegal), remaining there on 21st for good measure.
It's been a long wait since the last individual, a one-day bird on Cape Clear (Co.Cork) on 10th October 2003… and a longer time still to the last individual that did the decent thing and hung around for a few days – both Ireland's second and first ever Bobolinks were made of more settled stuff, being seen on 13th-24th September 1982 on Cape Clear, and on 12th-14th October 1971 on Hook Head (Co.Wexford). But yeah… 1982 was a long time ago, and 1971 pre-dates a good many current Irish birders altogether.
Britain, meanwhile, has been comfortably out-pacing Ireland for Bobolinks, with 32 accepted records to the end of 2018. In 2008 alone, with three widely scattered birds, Shetland, Cornwall and Scilly single-handedly equalled prior Irish output. There's a good case then for more Irish birds being well-overdue… and, meantime, 2020 is shaping up nicely for Nearctic birds as whole in Britain and Ireland.
Brown Shrike
All of which said, there was movement from the east this week too. Not so very long ago, Brown Shrike was the stuff of unthinkable rarity, courtesy of some mid-1980s action in Shetland and, thereafter, nothing.
Contemporary birders of a younger vintage, spoiled by the change of fortunes for the species and the recent rush of records in the past 20 years, would need to think about Long-tailed Shrike to understand how us grizzled middle-aged and older models used to yearn for another Brown Shrike…
With 25 accepted British records up to the end of 2018, and amongst them some long-staying and even wintering records lately, there's barely a birder who wants to see a Brown Shrike badly enough who hasn't seen one. That's at a national level – at a county level, it's a rather different story. Some counties have been particularly blessed in that regard – Shetland leads the pack with eight accepted birds to date; whilst in the south, Cornwall has four accepted records, and Yorkshire three.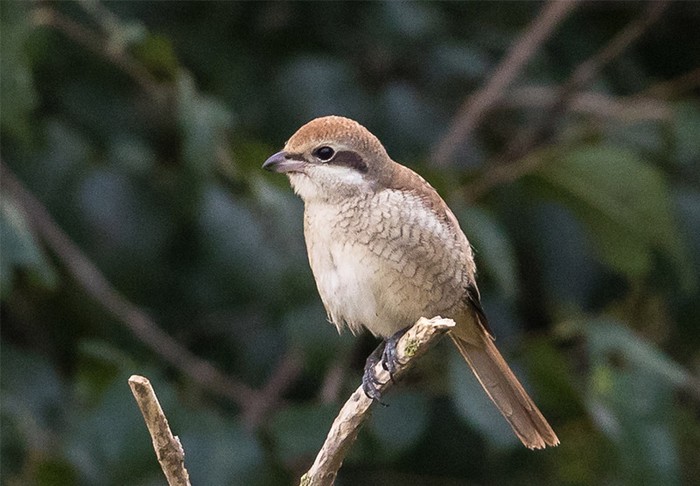 Norfolk, on the other hand, has been a little short-changed, with just a brief and frustratingly elusive bird at Weybourne on 21st October 2018 to show for itself. That was set to change this week with the discovery by Alex Berryman of an absolutely belting first-winter Brown Shrike at Warham Greens in the morning of 18th.
Better still, the bird was not only a delightfully showy individual throughout the rest of that day, but it chose to linger too – remaining at Warham Greens until 21st – and was deservedly popular throughout. Not to mention a reminder that we can reasonably expect some easterly action in the days and weeks to come. Perhaps the headline-stealing birds this autumn won't all be of a westerly persuasion…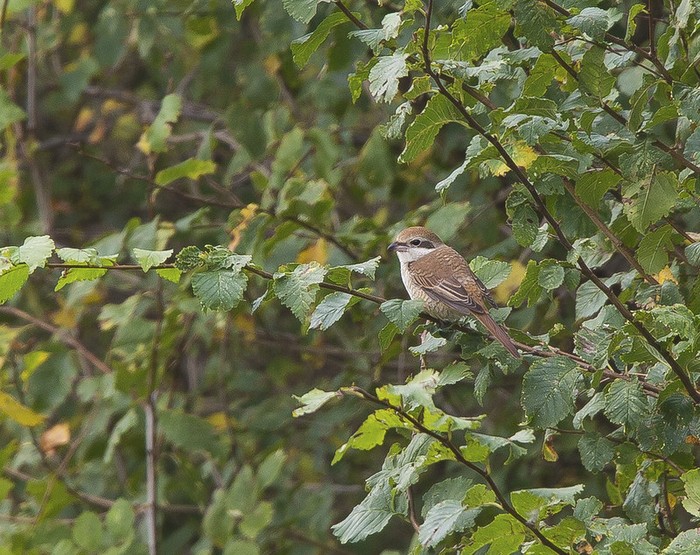 Great Snipe
Those of us who made regular autumn pilgrimages to Fair Isle in the 80s or 90s could be forgiven for feeling a little blasé about Great Snipes - such as one could ever be complacent about these charismatic, pot-bellied big beasts. They were pretty much as regular as clockwork, year after year, on Shetland's premier birding destination – and if your visit didn't coincide with one, you could be reasonably relaxed about that, safe in the knowledge that, provided you put in a few years' worth of visits, eventually your path would cross that of a Great Snipe.
Speaking for myself, an hour spent sat at the foot of Malcolm's Head in September 1996, in the company of Shetland's great bird-man, Dennis Coutts, and a confiding Great Snipe that approached us to within a few metres on the waxcap-studded short turf, must be up there as one of my happiest Fair Isle birding memories – and there have been plenty of those, down the years, courtesy of that wonderful island and various iterations of the Bird Observatory at the heart of the island community.
A glance at the stats, nationally, for Great Snipe would have us think that they're really not all that rare at all – we've a grand total of just over 700 accepted individuals up to the end of 2018, after all – and Fair Isle in September remains, to this day, probably one's most reliable chance of seeing a British bird. Drill down a little and the picture is a little different. Only 172 of those 700 odd birds come post-1950 and, while they've been more or less annual since 1950, there have been some blank years, and those empty years are cropping up a little more frequently of late.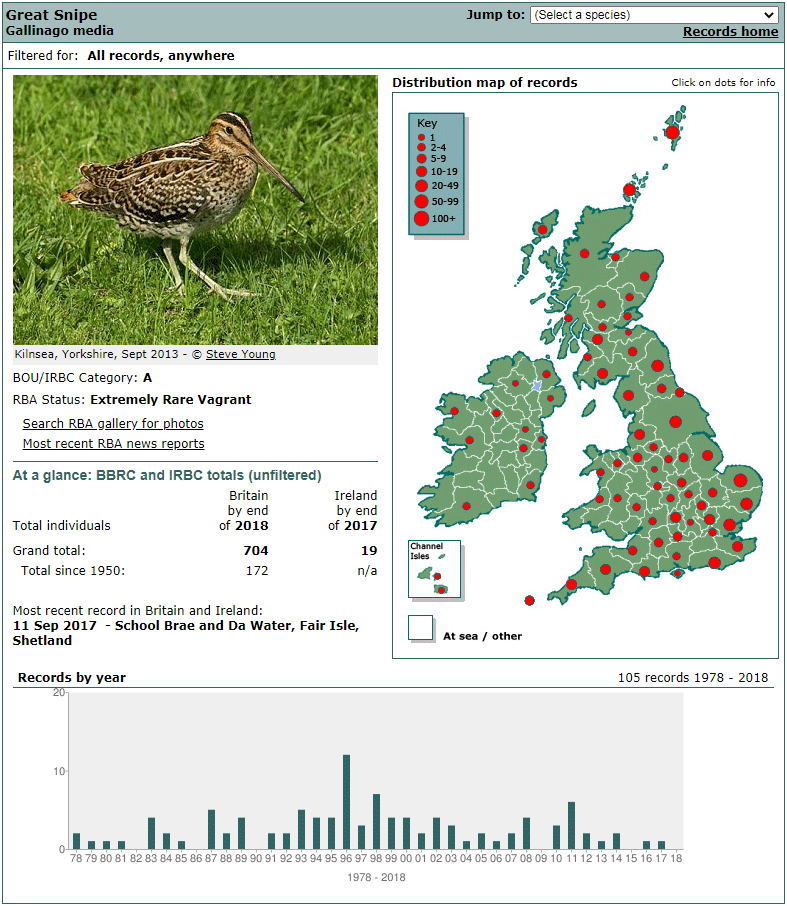 Furthermore, while the historic data paints almost the whole of Britain red with county records from pretty much everywhere, coastal and inland locales alike, there's no denying the northerly and easterly bias to latter-day Great Snipes. If you keep a Scilly list, for example – and many do - Great Snipe is a prize of considerable heft, metaphorically as well as literally.
Scilly has just six records on the books, the last of which was a one day bird on St Martin's way back on 21st October 1973 – getting on for half a century ago, then. News this week of one found on Bryher on 20th would have set some hearts a-racing locally – though, to be fair, there have been some prior claims in the past 20 years that have come to nothing – a litany of possible and probable birds that, more often than not, have been seen in flight but have eluded subsequent re-finding.
As yet, that too seems to be the fate of this week's bird – found on Bryher in the late morning on Shipman Head Down, it then flew behind Watch Hill and then… nothing. It had done what Great Snipes do, which is to say melted into the landscape, a bird that would be destined to be locally popular if only it would follow the desired script.
Swainson's Thrush
Orkney, no stranger to the news headlines this year, was at it again this past week with the first of the year's Nearctic thrushes – a smart Swainson's Thrush trapped and ringed on the Orkney mainland at Swannay on 17th, and still present there the following day.
Of the shade over 40 prior accepted British records, Orkney's enjoyed just three birds, two of which were in the past decade. While they're still a proper, pulse-quickening rarity – show me a Catharus thrush on this side of the Atlantic that isn't – there's no denying that they're being found with increasing frequency in recent years – of the past decade, there's only been one blank year (2013) since 2010, and some years have featured multiple records too.
With September and October the absolute prime-time for them, we're surely in for another, or a Grey-cheeked, in the weeks to come. Or maybe one of their rarer congeners if we're really lucky…
For the second week running, we kick off the seabirds with something intriguing that's, perhaps, destined to elude certain identification and, as such, may not find favour with the relevant adjudicating authorities.
Initially reported as a presumed Great-winged Petrel seen heading west past Cley NWT (Norfolk) at 8:45am on 20th, shortly after that initial news had been released the bird's putative identity had refined somewhat, to a presumed White-chinned Petrel.
Seen by four observers, whatever had flown west past them was certainly interesting, and sufficiently so to draw more observers to Cley to cast their eyes out to sea. Further possible sightings ensued during the morning and, at 12:50, what's thought to be the same bird seen at the outset was once more picked up, now heading east. Once again, a potentially epic seabird had flirted with lucky/unlucky (delete as appropriate) observers.
To see how last week's and this week's putative White-chinned Petrels will fare, if submitted, it'll be interesting to watch how the putative Trinidade Petrel seen from Porthgwarra (Cornwall) on 29th July 2018 gets along with BBRC…
Sticking with the reports of epic seabirds for a moment more, a Brown Booby was reported from Trevose Head (Cornwall) on 16th.
Once again this week, it fell to pelagics to provide our only Wilson's Petrels of recent days – one apiece for a pelagic off Cape Clear (Co.Cork) on 18th and one off Scilly on 21st.
Some 20 Leach's Petrels nationally were a significant drop on the prior week's showing – the island ferries off the Scottish west coast proving most fruitful. On 15th a single bird was seen from the Oban/Castlebay vessel (Argyll & Bute/Western Isles), and three from the Ullapool/Stornoway route (Highland/Western Isles); on 16th, one more was noted from the latter stretch of water. Elsewhere, two were seen from Boulmer (Northumberland) on 16th; and two in Essex on 18th from Frinton-on-Sea and Holland Haven CP.
Small numbers of both large shearwaters were logged in recent days – possible Great Shearwater in Northumberland on 16th from Cullernose Point and on 17th from Cullercoats; 20 from the pelagic off Cape Clear (Co.Cork) on 18th; a single bird seen heading north off Southwold and Lowestoft (Suffolk) on 19th; and a single bird east past Sheringham (Norfolk) in the morning of 20th.
Cory's Shearwaters meanwhile were less numerous still – one passing south off Flamborough (East Yorkshire) on 16th was followed by a probable bird off there the following day; one was seen from Lowestoft (Suffolk) on 17th; one seen from Spurn (East Yorkshire) on 18th was followed by one or two more on 19th; and one was noted heading north off Ulrome (East Yorkshire) on 19th. The pelagic off Cape Clear on 18th provided three more birds.
Numbers of Balearic Shearwaters just about stayed in three figures this week – 145 birds were logged over the course of the week, of which Portland (Dorset) supplied the lion's share, with a peak count of 54 birds off there on 15th, with another fair tally of 35 birds on 21st.
Pomarine Skuas continued to be seen in reasonable numbers, with 60 birds noted in recent days, with 16th being particularly busy – on that day duos were seen from North Queensferry (Lothian), and Filey and Old Nab (North Yorkshire); three birds from Kinghorn (Fife) and Seaton Sluice (Northumberland); and four birds from Flamborough (East Yorkshire). The same day accounted for the best of the week's 50 or so Long-tailed Skuas, with quartets being logged that day from Filey (North Yorkshire) and Flamborough (East Yorkshire).
We close the seabirds with the faintest suggestion of the changing of the seasons… the first Little Auks of the autumn were reported this week – single birds off Hornsea (East Yorkshire) on 16th, Huttoft Bank (Lincolnshire) on 17th, and Gruinard Bay (Highland) on 20th.
The recent influx of Glossy Ibises continued to make themselves felt this week, with yet more widely scattered records augmenting our regular, settled birds – not least at Newport Wetlands (Gwent) where the long-staying bird still present on 16th-21st was joined by a second individual on 17th-18th. Further Welsh sightings came from Porthmadog (Gwynedd) still on 15th; Llanrhidian Marsh (Glamorgan) on 18th; and on Anglesey on 19th where one at Cemlyn Bay was surpassed by two seen at Cors Ddyga RSPB, all still present on 20th, and the Cors Ddyga RSPB birds until 21st. On 21st Pembrokeshire sightings came in the form of one seen in flight over Whitesands Bay and one seen near St David's in the early evening.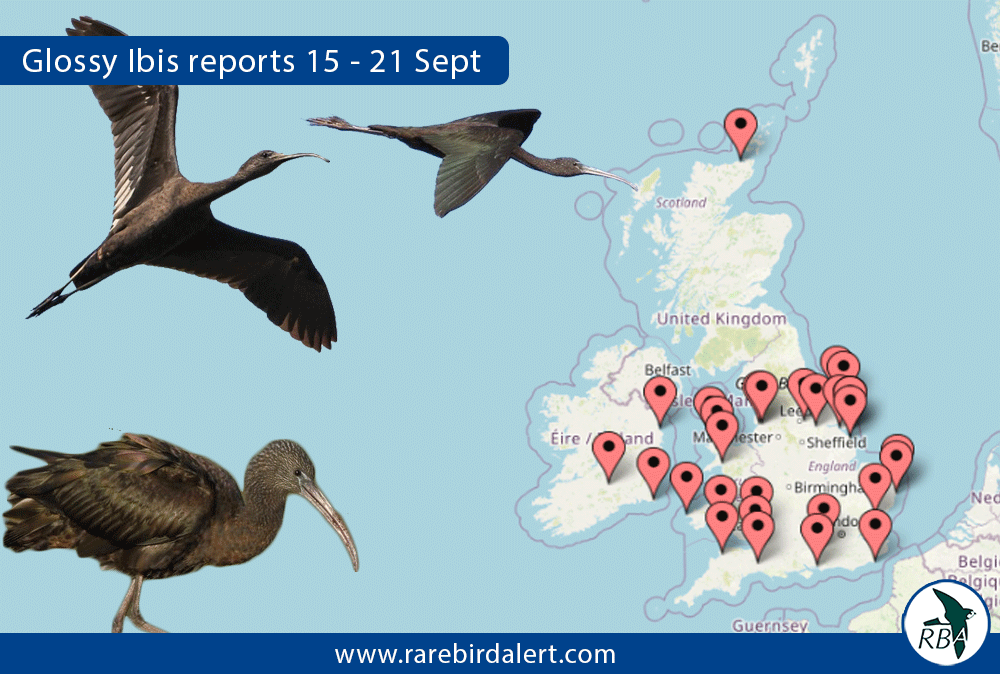 English sightings came thick and fast as the days unfolded – the recent Dungeness (Kent) bird remained there on 15th-21st; in Somerset, the individual at Chard reservoir was still present on 15th-20th, whilst another was present at Steart WWT on 15th-18th; the Devon bird at Fremington Pill was still to be seen there on 16th-19th, joined by a second individual on 18th and again on 21st; moving north, one was seen at Conisholme Fen (Lincolnshire) on 16th; another was noted in East Yorkshire at Kilnsea and Spurn on 16th, while one circled Filey Dams YWT (North Yorkshire) before heading east that morning also; on 17th, a bird was present at Tice's Meadow NR (Surrey); further Yorkshire records came from St Aidan's RSPB (West Yorkshire) on 18th and, on 19th-21st, from Southfield reservoir; and then, on 19th, a possible flock of seven birds seen over Wivenhoe (Essex) heralded sightings of a single bird in Suffolk at Southwold and Carlton Marshes SWT. On 20th, a mobile flock of four birds were seen around Banks Marsh NNR (Lancashire), while another singleton was seen briefly at Hayling Island (Hampshire). On 21st one was noted over Flamborough (East Yorkshire).
A lone Scottish bird was found on 20th near Thurso (Highland), while Irish birds were found at Balbrigga (Co.Dublin) on 20th and Tacumshin (Co.Wexford) on 21st.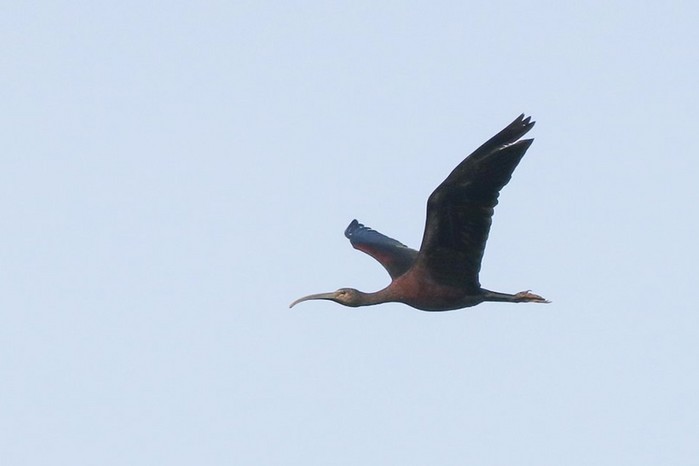 Two Corncrakes were seen this week on Tory Island (Co.Donegal) on 17th, while a single bird was found that day also in the east, on Spurn (East Yorkshire). One more was reported on 21st from Burton Mere Wetlands RSPB (Cheshire).
A Spotted Crake was reported from Minsmere RSPB (Suffolk) in the evening of 21st.
In the wake of the prior week's epic arrival of Blue-winged Teals in the Western Isles it's perhaps no surprise that further sightings would ensue somewhere in the islands – and, sure enough, a female bird was seen on South Uist at Loch Ardvule on 18th-19th, followed, on 20th, by one on North Uist at Loch Mor and four birds again on Lewis at Kneep – that quartet remained at Kneep on Loch Sgallier on 21st. Away from the Western Isles, another was found on 21st at Annagh Marsh (Co.Mayo).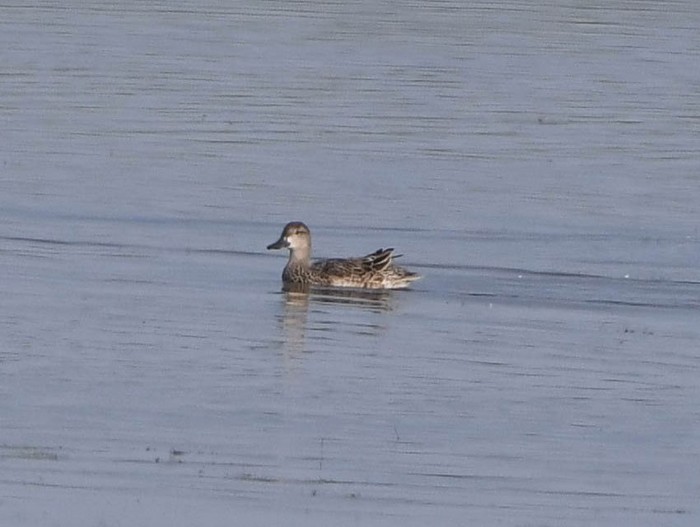 On the Scottish mainland, meanwhile, the drake Black Duck was still present at Strontian on 17th-20th at least.
A drake American Wigeon was found on 20th at Needingworth Quarry Lakes (Cambridgeshire) with, for double duck, a drake Ring-necked Duck also present there at the time. On 21st, the former had relocated to nearby Barleycraft Lake; while the latter remained on Needingworth Quarry Lakes on 21st.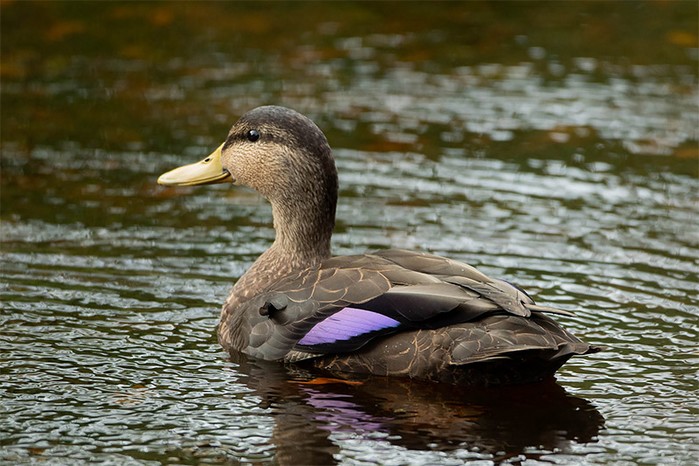 The drake Ring-necked Duck remained on Orkney at Loch of Ayre on 15th; and an eclipse drake was found on 20th at Belhaven Bay (Lothian).
The week also marked the return of Surf Scoters to the news – a drake was found on 15th in Gwynedd at Uwchmynydd; two drakes in Lothian on 19th-20th in Gosford Bay; and a female/juvenile drake off Ballinskelligs (Co.Kerry) on 21st.
<!—Section Title -->
Top of the shorebirds in the main body of this week's news has to be the Collared Pratincole at Ballinskelligs Strand (Co.Kerry) on 20th – while in an Irish context they remain properly rare, numerically speaking, a succession of sightings in the past couple of years have robbed just a little bit of the ultra-rare lustre from them.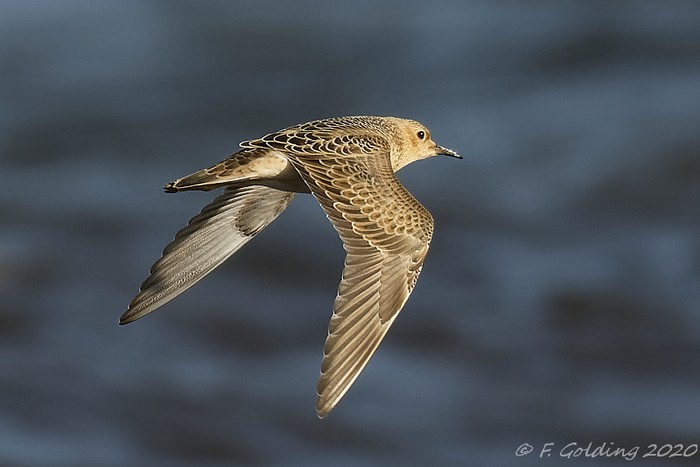 The previous week's shorebird headline-maker, Buff-breasted Sandpiper, continued to be seen in decent numbers this week – a shade over 30 birds in all were seen across Britain and Ireland. Multiple birds were seen at Marloes Mere (Pembrokeshire) where two birds remained on 15th; in the Western Isles, where two were seen on North Uist on 15th and two on Lewis on 17th; on St Govan's Head (Pembrokeshire) where two birds were present on 18th-20th; on Bryher (Scilly), where three birds were found on 17th; and in Ireland at Lissagriffin (Co.Cork), where four birds were seen on 17th; Mannin (Co.Galway), where five birds were seen in flight on 21st; and Slyne Head (Co.Galway) where two birds were found on 21st also.
Semipalmated Sandpipers lingered at various points of Britain and Ireland. Starting in Cornwall, the lingering juvenile was still being seen on the Hayle estuary on 17th-20th, while it or another was seen a little way along the north coast at Godrevy Point on 15th-21st. In Scotland, the recent juveniles remained on Lewis (Western Isles) on 15th-18th and Danna (Argyll & Bute) on 15th-17th. In Ireland, Co.Cork provided sightings from Ballycotton on 17th and at Rosscarbery again on 18th.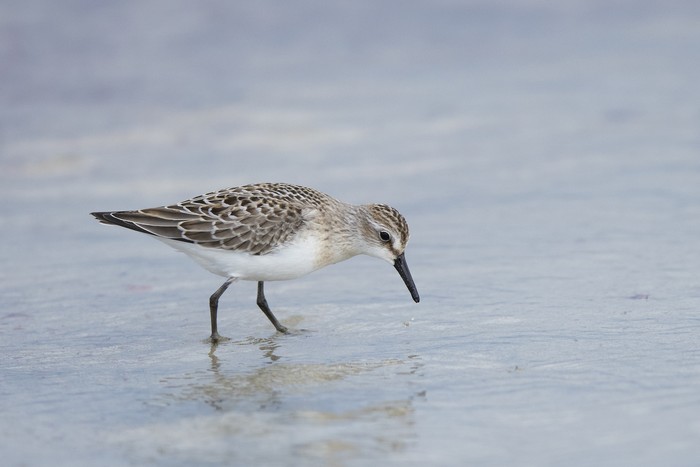 A number of Baird's Sandpipers lingered into the new week. Birds remained on the Hayle estuary (Cornwall) until 21st; on North Uist (Western Isles) on 15th; at Dornoch Point (Highland) until 20th; on North Ronaldsay (Orkney) until 20th; and at Timoleague (Co.Cork) on 15th-21st still. In addition to those settled birds, Co.Kerry provided new sightings at Black Rock Strand on 17th and Ferriter's Cove on 18th, and Co.Wexford one at Nethertown on 20th. On 21st further birds were seen on South Uist (Western Isles) and at Churchtown (Co.Wexford).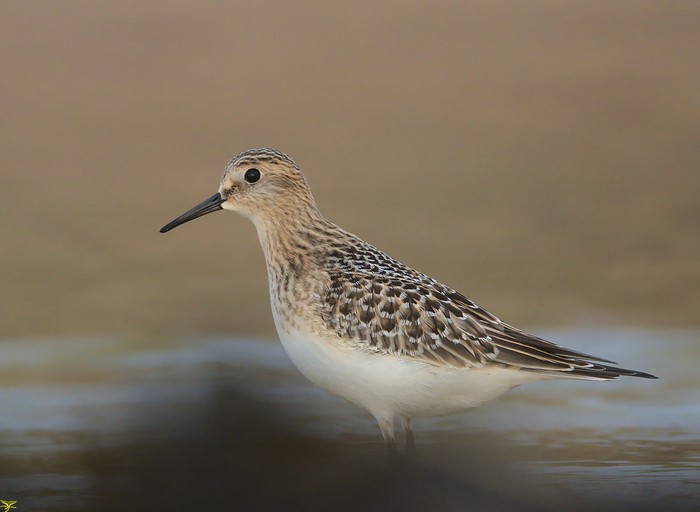 A White-rumped Sandpiper was reported from Carrahane Strand (Co.Kerry) on 18th.
Pectoral Sandpipers posted another hefty tally across Britain and Ireland of, cumulatively, some 30 birds in all. Of these, almost half were in Ireland and, there, the week's highest single site count of seven birds chose to linger at Tacumshin (Co.Wexford) on 15th-18th. Elsewhere, duos were noted at Swineham (Dorset) still on 15th-21st; Ballymacoda (Co.Cork) on 15th; and at Loch of Strathbeg RSPB (Aberdeenshire) on 19th.
On Scilly, the lingering Spotted Sandpiper remained on St Mary's on 15th-18th; Unst (Shetland) supplied a couple more reports, from Haroldswick on 16th and Norwick on 17th; and then on 21st one was found in Co.Clare at Cloghaun Lough.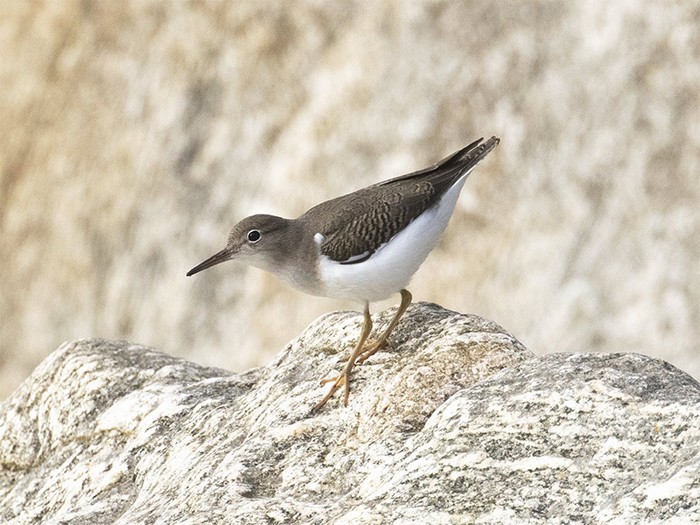 The recent adult Long-billed Dowitcher remained settled at Anthorn (Cumbria) on 16th-21st, with two birds reported from there on 19th; another adult bird this week was seen on Lough Beg (Co.Derry) on 21st.
Recent Lesser Yellowlegs remained at Runham (Norfolk) on 15th-20th and on the Bann estuary (Co.Derry) on 15th; further birds were found this week at Farmoor reservoir (Oxfordshire) on 15th, Slimbridge WWT (Gloucestershire) on 17th-18th, at Lissagriffin (Co.Cork) on 17th-20th, Potter Heigham Marshes (Norfolk) on 20th, and at Newport Wetlands RSPB (Gwent) on 21st. Another possible bird was seen in Cheshire at Thurstaston on 20th.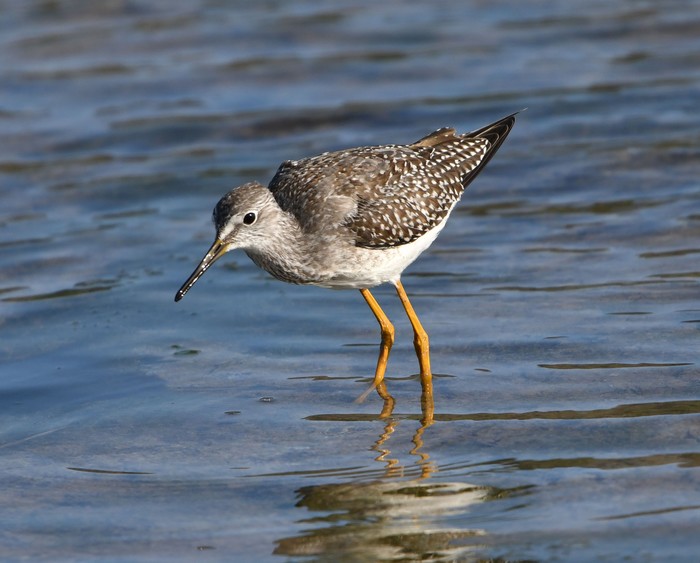 Further American Golden Plovers continued to pop out of the woodwork too. In addition to the recent birds still in Kent at Oare Marshes KWT and adjacent Sheppey on 15th-16th, and up on Yell (Shetland) still on 15th, additional individuals were found on 15th on The Lizard (Cornwall) and Unst (Shetland); on 18th at Carrahane Strand and Ferriter's Cove (Co.Kerry); on 19th at Ballyheigue (Co.Kerry); and on 20th at Pendeen (Cornwall). On 21st a further adult was found in Hampshire at Falrington Marshes HWT.
Some 25 Dotterels seen this week spoke of a species on the move now. Most records involved single or two bird sightings, but numbers on Tresco (Scilly) rose from two birds on 17th to three later that day, and four by 18th-21st; while a trip of seven birds were at Pendeen (Cornwall) on 18th.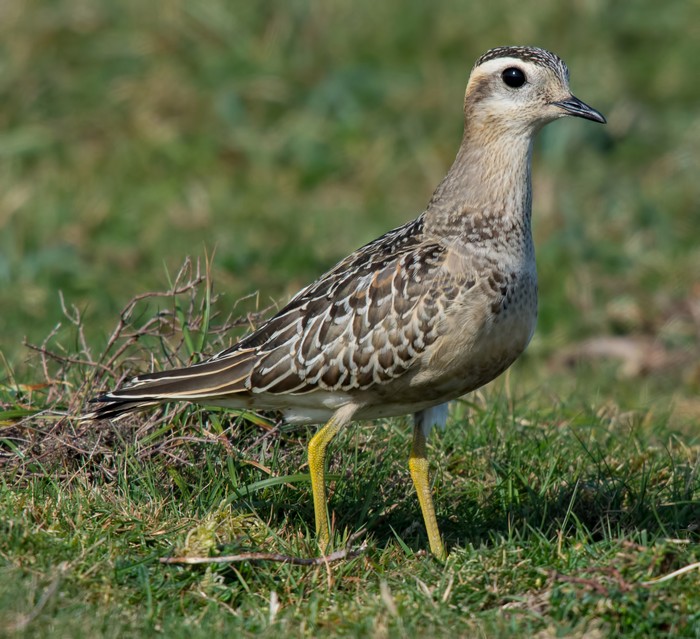 A Temminck's Stint was found at Pool of Virkie (Shetland) on 16th.
Two Black-winged Stilts were seen in flight at Christchurch Harbour (Dorset) on 16th and appeared to land, but couldn't be relocated subsequently.
Finally, a Grey Phalarope seen at sea off the Fowey estuary (Cornwall) on 15th was followed by three birds noted in Roaringwater Bay (Co.Cork) on 18th.
The previous week's Larid highlight, the adult Franklin's Gull, was once again seen at the start of the current week in West Yorkshire near Denholme on 15th.
Further Nearctic flavour came in the dainty form of the adult Bonaparte's Gull again at Garretstown (Co.Cork) on 15th-17th.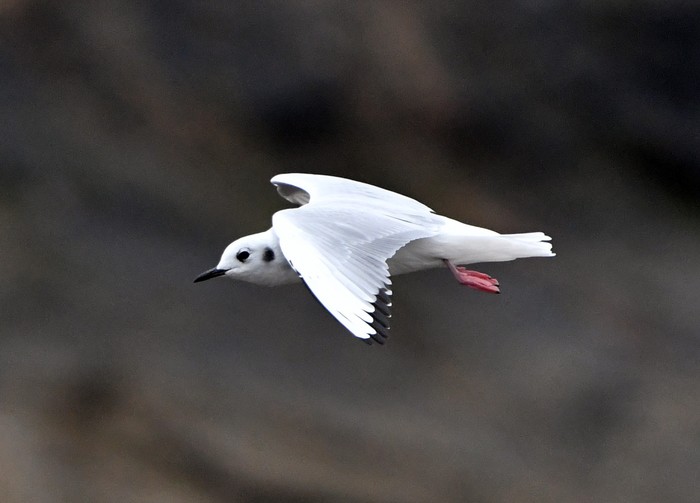 Some 25 Sabine's Gulls were noted nationwide in recent days, for the most part being seen down the length of the east coast from Northumberland to Kent. Elsewhere, the lingering bird remained in Highland at Ullapool on 16th-21st, while the recent individual in Cheshire was once again seen at Hale on 17th.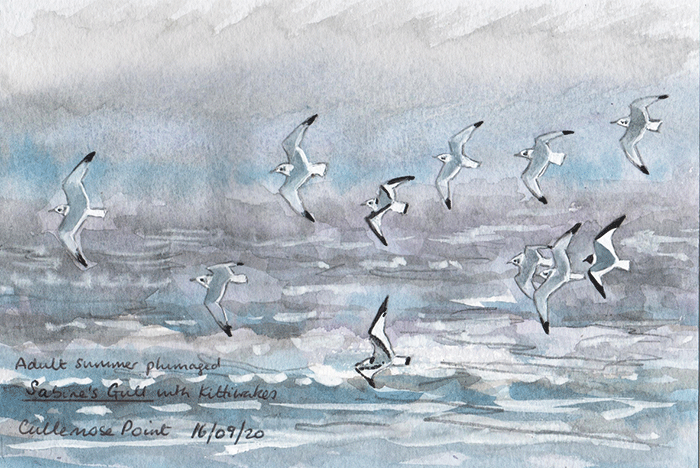 A Glaucous Gull was seen on North Uist (Western Isles) on 15th, with another reported from South Gare (Cleveland) on 20th, and one on Hayle estuary (Cornwall) on 21st; while Iceland Gulls were found on adjacent South Uist on 17th, at Anstruther (Fife) on 18th, and on the Lossie estuary (Moray) on 20th.
A fixture in the news for weeks now, the young Lammergeier in Derbyshire remained in the Crowden area until 18th, but then started to show signs of southbound restlessness – on 19th, it ended up roosting on a cliff at Lathkill Dale and then, on 20th, it was on the move… moving into Leicestershire at Thornton and then, on 21st, a probable sighting came from Oxfordshire at Eynsham. One would assume that it's heading back to more alpine surroundings for the winter after its British summer sojourn, and will be departing our airspace any day now. I'm sure I'm not alone in wishing it well, and breathing a hearty sigh of relief that it somehow managed to avoid any mishaps during a stay in northern England's dangerous uplands…
?? enlightened edit of the original picture courtesy of finder Andy Smith, the Bearded Vulture that drifted over Thornton Reservoir this afternoon, just wow. Safe journey my big big friend. #mega pic.twitter.com/xZumXyZJMe

— LROS (@LROSbirds) September 20, 2020
In West Sussex, the juvenile Pallid Harrier was again seen on Thorney Island on 15th, and was reported once more from there on 17th also; meanwhile another juvenile was seen in flight over Penzance (Cornwall) on 19th, presumably accounting for the bird seen on 20th at Porthgwarra and then Polgigga.
A possible Black Kite was noted near Corfe Castle (Dorset) on 15th; a confirmed bird was once again seen at Polgigga (Cornwall) on 16th and again on 21st; and another on 20th at Dowrog Common (Pembrokeshire).
A spell of light easterlies was all it took this week to open the doors to the annual arrival of Yellow-browed Warblers. While North Ronaldsay (Orkney) had cracked the door open some weeks ago with our earliest ever bird, that anomalous individual was a lone pioneer until 15th, when Fair Isle (Shetland) landed another singleton. Five more were found on 16th, including our first confirmed mainland bird of the autumn, at Kilnsea (East Yorkshire). From 17th onwards, the pace was picking up, with 50 birds logged on 17th alone and, by the week's end, some 300 birds in total found nationwide.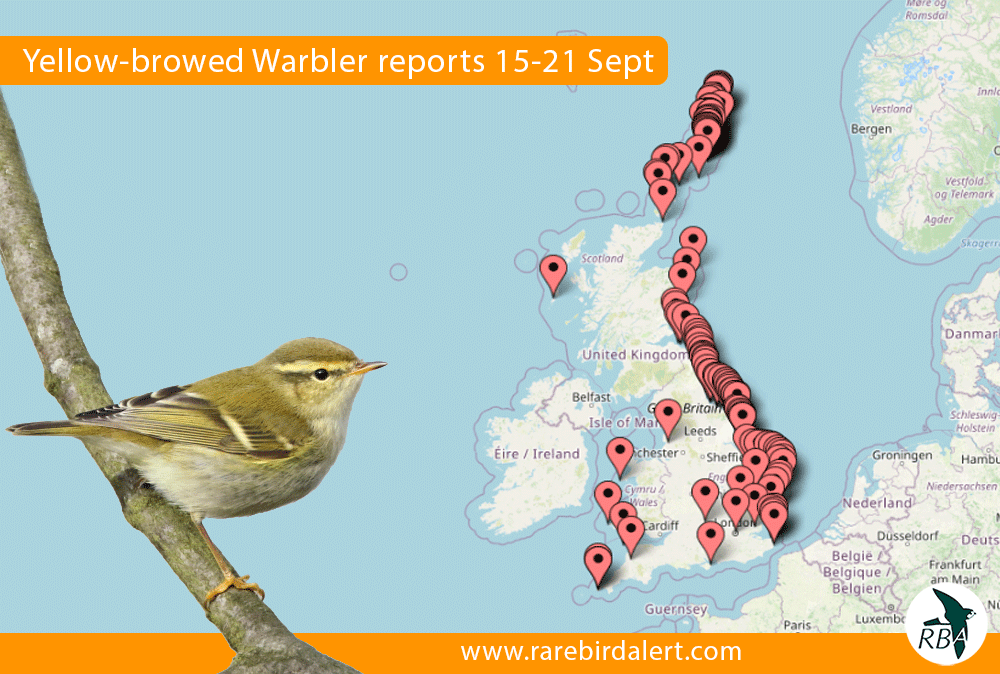 They're just what we need at this time of year to keep our hopes up and spirits high – any day of birding that includes finding one of these silver-voiced beauties always engenders the feeling that something much better just might be around the next corner.
One such bird was found on Out Skerries (Shetland) on 18th – a Western Bonelli's Warbler, still present there the following day too. Another Bonelli's Warbler sp was reported from Norfolk's Holkham Pines on 19th.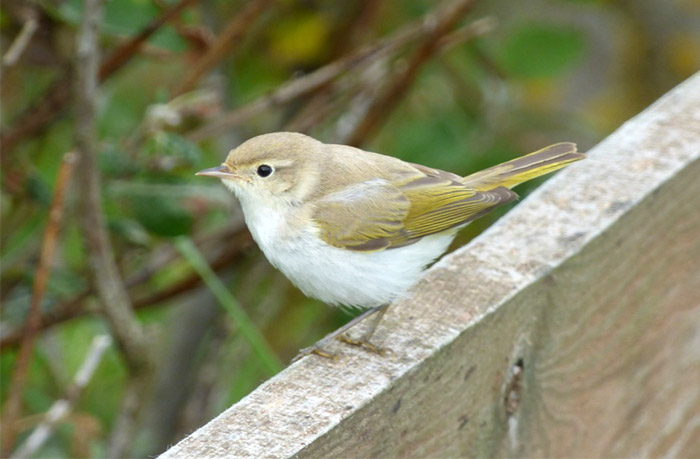 North Ronaldsay's (Orkney) purple patch, meanwhile, continued apace with the finding of a showy Lanceolated Warbler on the island on 15th.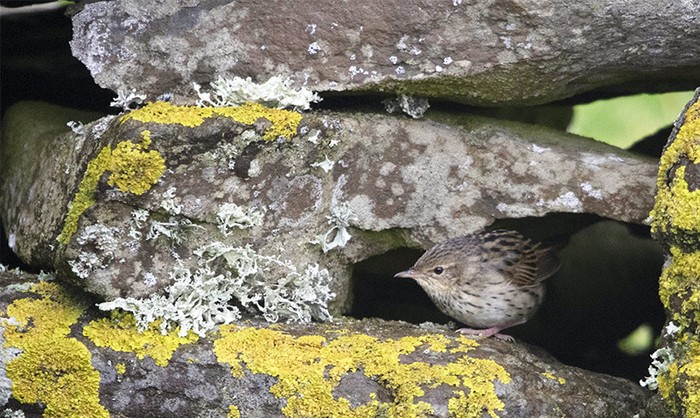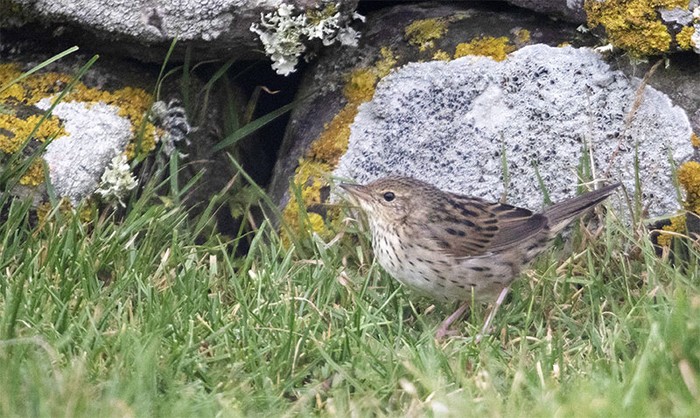 As the week drew to a close, an Aquatic Warbler was reported from Radipole RSPB (Dorset) in the evening of 21st.
A handful of Greenish Warblers were trickling through still – birds being found this week at East Hills (Norfolk) on 16th, and Robin Hood's Bay (North Yorkshire) on 18th-19th, with another possible bird seen at Ryhope (Co.Durham) on 17th. On 20th a further possible bird was heard only at Grain (Kent); and on 21st one was found at Flamborough (East Yorkshire).
Arctic Warblers were similarly subdued – a probable bird at Kilnsea (East Yorkshire) on 15th being followed by one at Wells (Norfolk) on 17th and another at Skaw on Unst (Shetland) on 17th-18th. Another was found in Kent in Ramsgate on 20th-21st, while a further birdwas heard only on 20th in Norfolk at Warham Greens, and then seen there on 21st. On 21st one more was found in Whitburn (Co.Durham).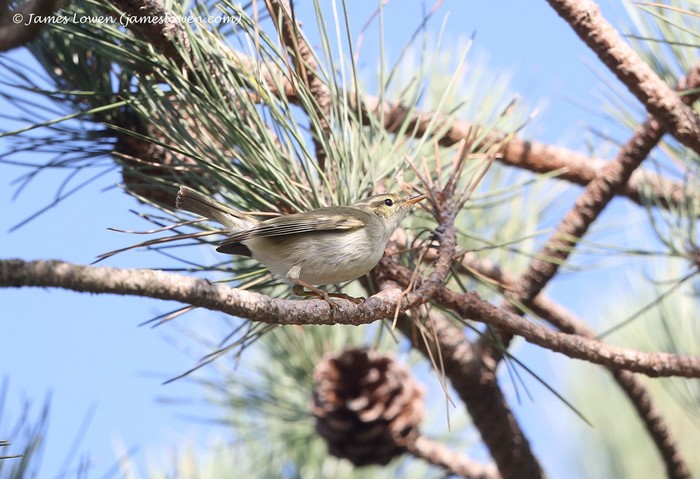 A Blyth's Reed Warbler was trapped and ringed at Kilnsea on 18th, with another trapped and ringed there on 21st; and one more found on The Naze (Essex) on 21st also.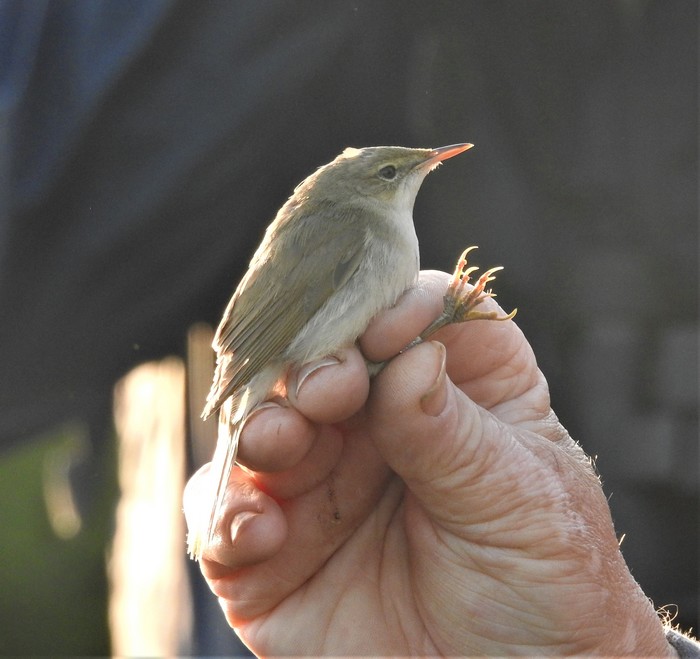 Marsh Warblers, meanwhile, were found on 18th on North Ronaldsay (Orkney) and Trimley Marshes SWT (Suffolk), and on 20th on Tory Island (Co.Donegal).
An Icterine Warbler was reported from Farlington Marshes HWT (Hampshire) on 15th, followed by another seen on Fair Isle (Shetland) on 17th, and one in Nanquidno Valley (Cornwall) on 20th. The Melodious Warbler remained on Skokholm (Pembrokeshire) on 17th-19th, with further birds found this week at Nanjizal Valley (Cornwall) on 15th, St Martin's (Scilly) on 18th, and Dursey Island (Co.Cork) on 18th.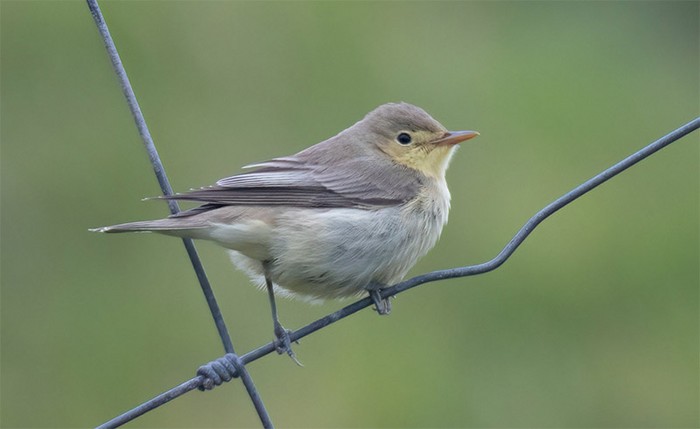 A shade over 25 Barred Warblers bring the warbler side of things to a conclusion this week – a better showing, certainly, than the prior week, but still not exactly setting the world on fire. Fair Isle (Shetland) peaked with three birds on 17th; while Flamborough (East Yorkshire) played host to two on 17th also, and two again on 21st.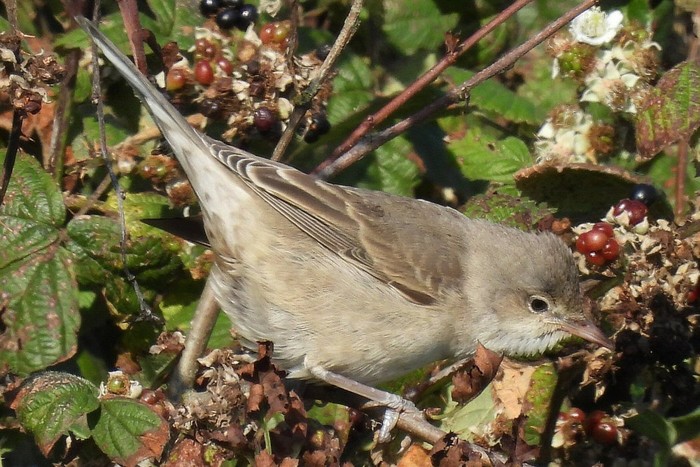 Numbers of Wrynecks found this week held firm, with at least 50 birds logged over the course of recent days. Several sites boasted at least two birds this week – on 16th, Gugh (Scilly); on 17th, Bardsey (Gwynedd) and Skomer (Pembrokeshire); on 18th, Warham Greens (Norfolk); and on 19th, St Mary's (Scilly) and Kenidjack (Cornwall). St Mary's appeared to boast three birds on 20th, while adjacent Bryher had four that day also.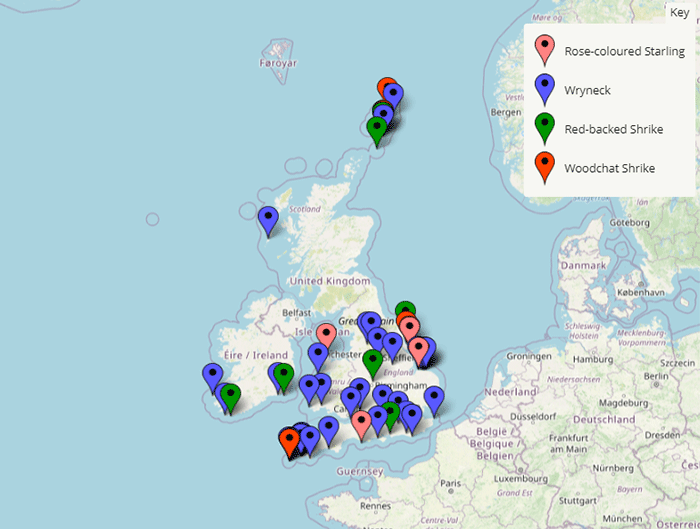 The recent juvenile Woodchat Shrike on Yell (Shetland) remained an elusive presence there until 21st, while another on the Shetland mainland at Levenwick played similar games of hide and seek on 16th-18th. The bird found on 14th at Grimston (East Yorkshire) remained this week until 15th only; while a bird previously identified as a Red-backed Shrike on Gugh (Scilly) transpired to be a Woodchat and was still present, for its seventh day, on 15th.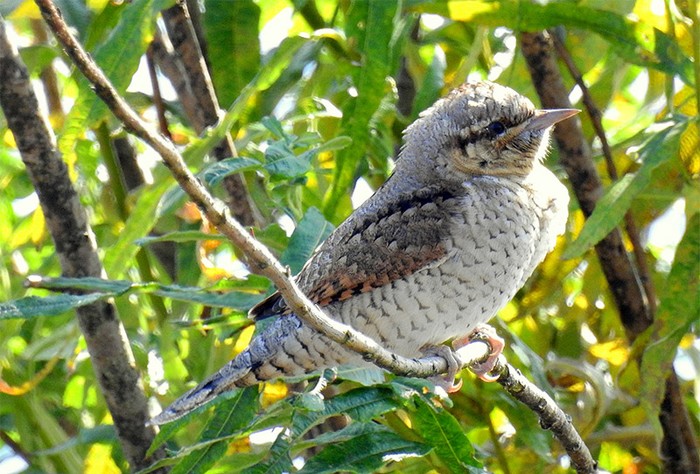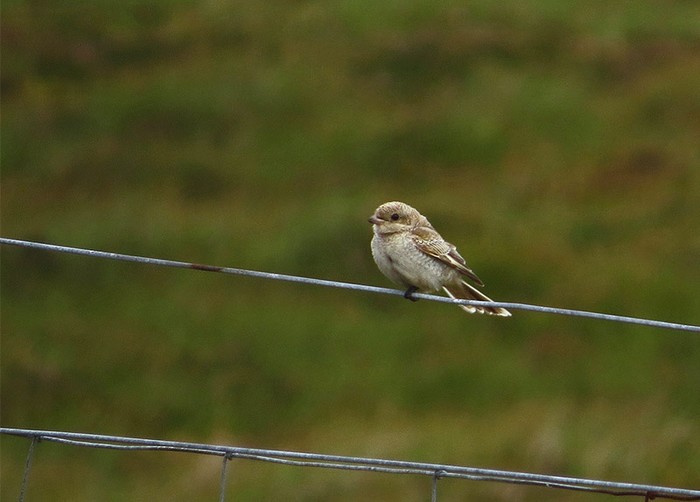 Further Red-backed Shrikes were found this week at Flamborough (East Yorkshire) on 15th still and 18th-21st; on Thorney Island (West Sussex) still on 15th; in Sutton Park (West Midlands) still on 15th; on 17th on Fair Isle (Shetland) and Great Saltee Island (Co.Wexford); on 18th on Shetland at Scousburgh and Boddam, the latter bird remaining until 20th; on 19th-21st at Wells Woods (Norfolk); on 20th on Bryher (Scilly) and Cape Clear (Co.Cork); and on 21st at Bigton (Shetland).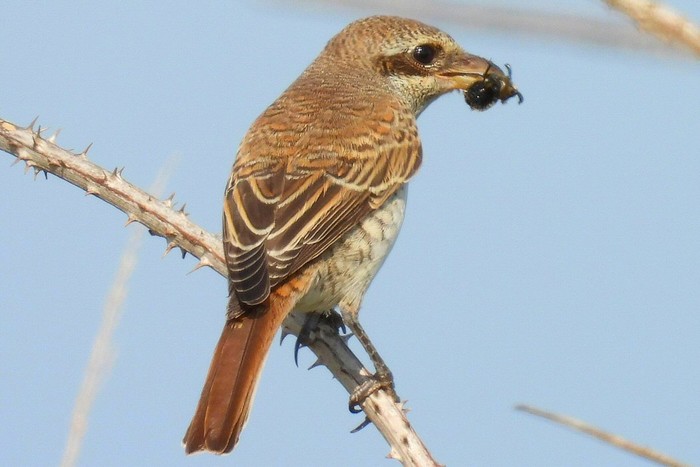 Colour came this week in the form of Bee-eaters seen in Cornwall on 16th at St Levan and Porthgwarra and, on 17th, at Polgigga and Land's End; and one on St Mary's (Scilly) on 17th also.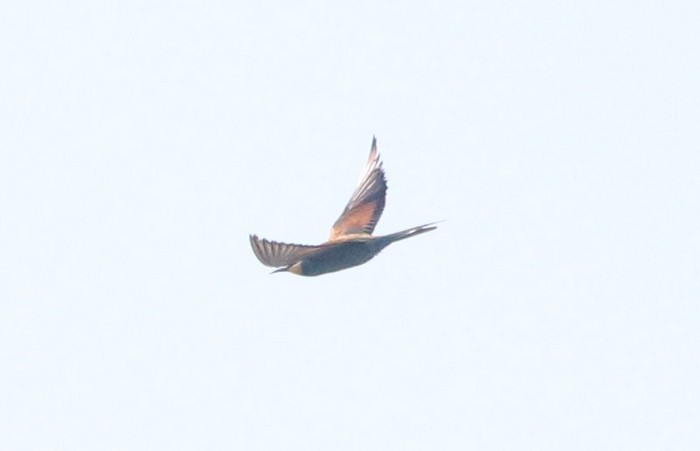 A Hoopoe was seen at Saxmundham (Suffolk) on 16th.
A possible Pallid Swift was reported from Filey (North Yorkshire) on 19th. Keeping up that tantalising theme, a probable Isabelline Wheatear was reported from Bedruthan Steps (Cornwall) on 15th.
A Short-toed Lark found inland at Shackleford (Surrey) on 19th-20th was a less glamorous but nonetheless excellent county bird.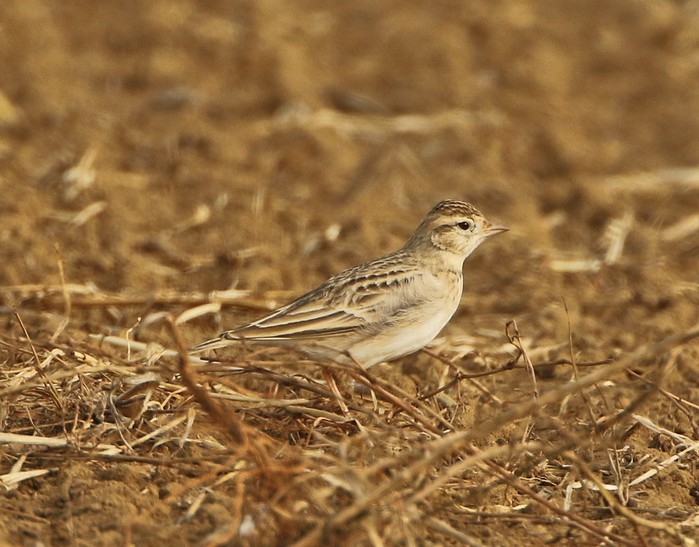 Shetland continued to dominate reports of Citrine Wagtails this week – birds were noted on 15th over Sandsayre Pier, and on 16th at Quendale and Grutness, while the recent Fair Isle bird remained present until 16th also. Away from Shetland, one was found on 18th at Tacumshin (Co.Wexford).
A possible Grey-headed Wagtail was seen on 17th at The Mullet (Co.Mayo), with another found on 19th at Nanquidno (Cornwall); another possible flew over Nanjizal Valley (Cornwall) on 21st.
A Red-throated Pipit was found on North Ronaldsay (Orkney) on 18th, followed the next day by one at Kilnsea (East Yorkshire) and, on 20th, another probable over St Mary's (Scilly). Last reported from Porthgwarra (Cornwall) on 13th, a mobile Tawny Pipit was again seen there on 21st.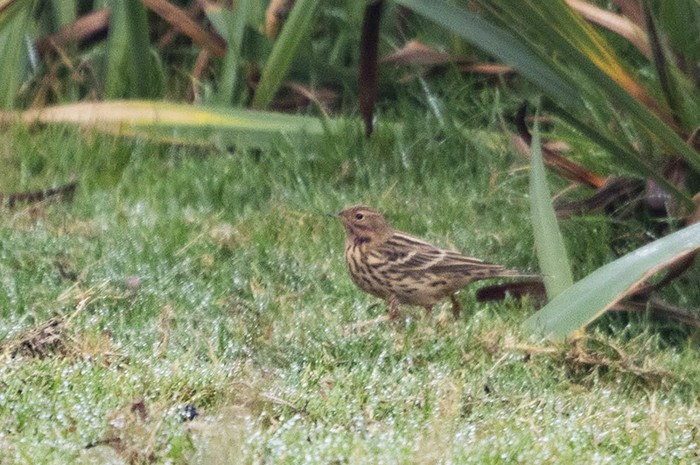 The Northern Isles account for both of this week's Bluethroats - one apiece for Orkney and Shetland, seen on North Ronaldsay on 17th and Unst on 18th respectively.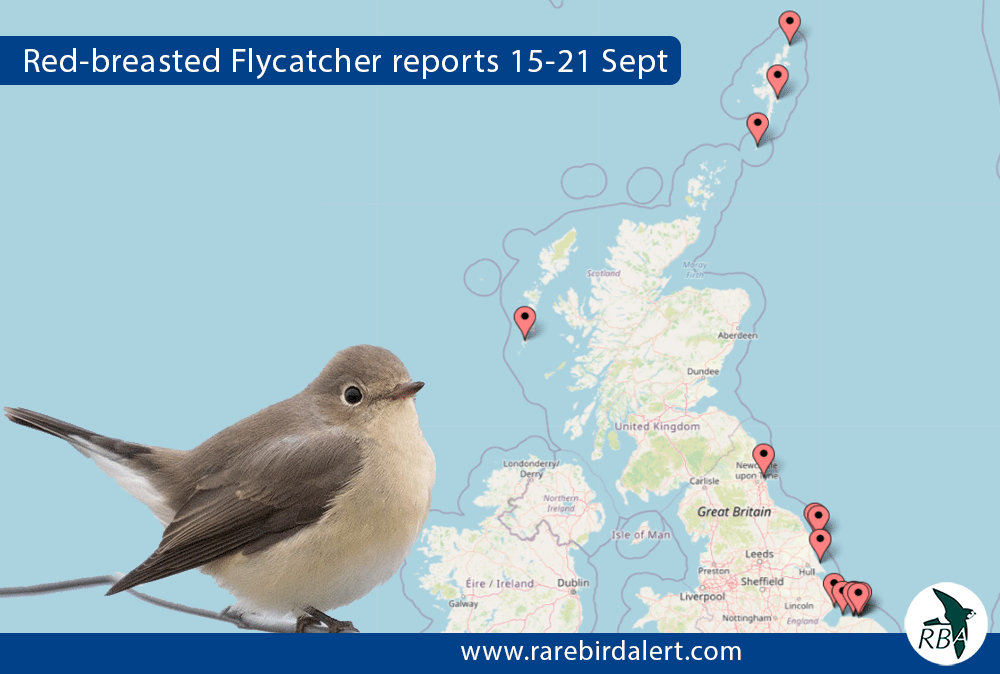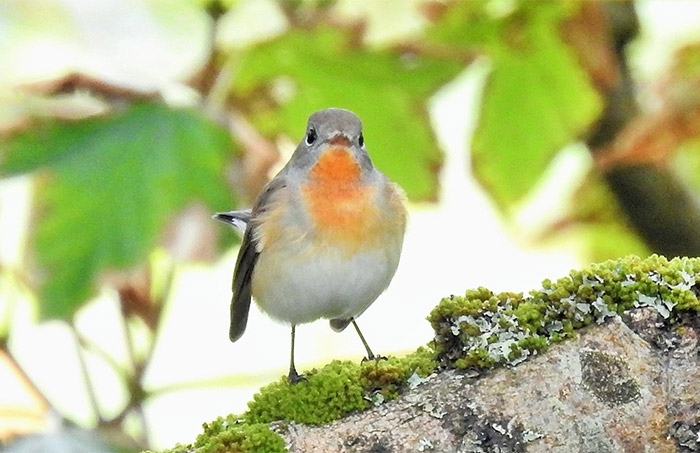 Red-breasted Flycatchers made it into double figures for the first time this autumn, with at least 14 birds recorded lately. Norfolk kicked things off with one found at Stiffkey Fen on 16th, another on Blakeney Point on 16th-17th and one trapped and ringed at Holme Dunes on 17th; East Yorkshire picked up the baton on 17th with two on Flamborough and one at Bempton Cliffs RSPB, while single Shetland birds were present that day on Unst and Fair Isle; and then in the days that followed the honours continued to be shared between Norfolk and East Yorkshire – one in Wells Woods (Norfolk) on 18th-21st was followed by one in the county on 19th at Holkham Pines; and on 19th two were again on Flamborough, with another seen at Tunstall. On 20th further birds were found on Barra (Western Isles), Gibraltar Point NNR (Lincolnshire), and Tynemouth (Northumberland); on 21st, one was seen on Bressay (Shetland), while the Barra bird remained that day also.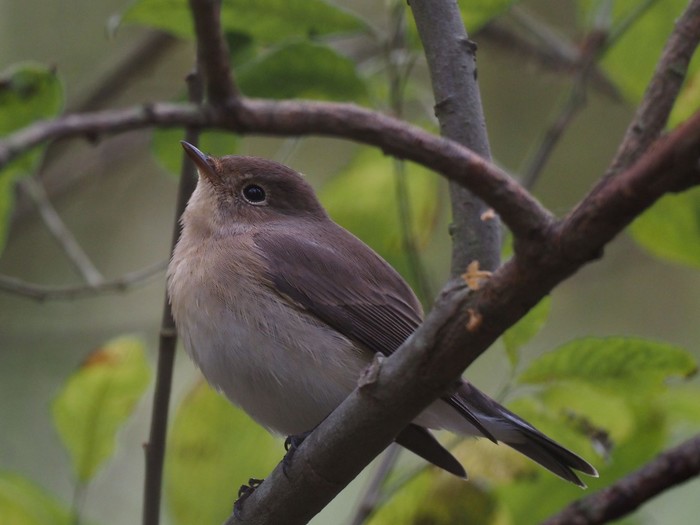 Settled Rose-coloured Starlings remained on Fair Isle (Shetland) on 15th-16th; Portland (Dorset) on 17th-21st; and at Bull Bay (Anglesey) on 18th-21st. Elsewhere, birds were seen in East Yorkshire at Easington and Kilnsea on 15th-17th, and a possible passed over Titchwell RSPB (Norfolk) on 16th.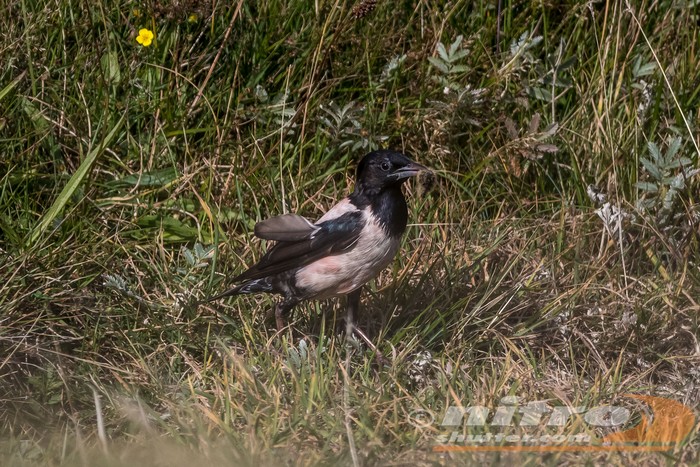 Common Rosefinches again struggled to break into double figures, with most of the week's paltry showing being once more on Shetland, with the exception of birds on North Ronaldsay (Orkney) on 19th and Skellig Michael (Co.Kerry) on 20th. In Shetland, a single bird on Fair Isle on 15th-17th had a second bird on the island with it on 17th-21st; two were on Mainland at Grutness on 15th-16th; one lingered on Unst at Norwick on 16th-19th; two on Out Skerries on 17th had dropped to one there on 18th; one was present on Whalsay at Skaw on 18th; another on Mainland at Sandwick on 20th; and a further Unst bird at Northdale on 21st, with one that day too at Hoswick in the south Mainland.
A possible Yellow-breasted Bunting in Norfolk at Wells Woods on 19th came to nothing subsequently – we don't need reminding just how achingly rare this once regular autumn fixture has now globally become, let alone in Britain.
Speaking of buntings in decline, the beleaguered Ortolan Bunting remains a species on a knife edge too. Confirmed birds this week in England were seen and/or heard this week at Starehole Valley (Devon) and Sandwich Bay (Kent) on 15th; at Wyke Regis (Dorset) and Birling Gap (East Sussex) ono 16th; at Burnham Overy Dunes (Norfolk) on 17th; Spurn (East Yorkshire) on 18th; and on 20th on St Mary's (Scilly) and at Hayle estuary (Cornwall).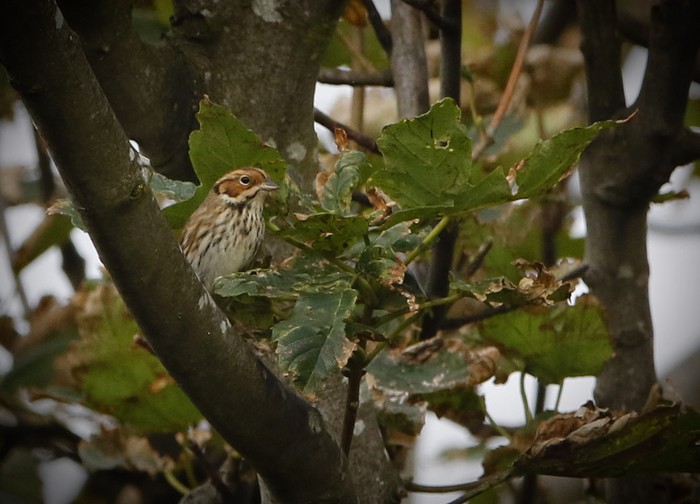 Finally, we were starting to do well for migrant Little Buntings this week, with 13 birds in all logged nationally up the east coast from Norfolk to Shetland. Three were on Fair Isle (Shetland) on 17th-18th; while Unst held two at Burrafirth on 18th (falling to one bird there on 20th) and one at Uyeasound on 19th; and two were on North Ronaldsay (Orkney) on 18th. On the mainland, on 15th single birds were found at Sammy's Point (East Yorkshire) and Thornham Point (Norfolk); one trapped and ringed on 18th-19th at Spurn (East Yorkshire); at least one was in the Kilnsea area of East Yorkshire on 19th-21st; another was on Holy Island (Northumberland) on 19th-21st; and, on 21st, one more was found at Gibraltar Point NNR (Lincolnshire).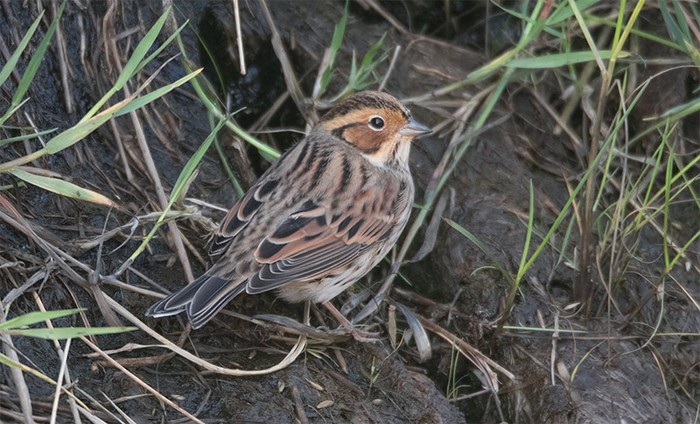 The overseas news this week was just that – very overseas indeed. We'll start with the juvenile Preuss's Cliff Swallow, still present on Cape Verde at Sal on 16th…
…and then, in the blink of an eye, transport ourselves to the Azores where a Bay-breasted Warbler was found on Corvo on 18th – the third for the Azores, and the fourth for the Western Palearctic. The balance being one that remains one of the most contentious birds on the British list to this day – for all manner of reasons, another one here would be extremely welcome.
Further Corvo finds followed on 21st – two Semipalmated Plovers, and a Laughing Gull for good measure.
Closer to home, a White's Thrush was trapped and ringed in Germany at Greifswalder Oie on 20th – a more attainable prize for us…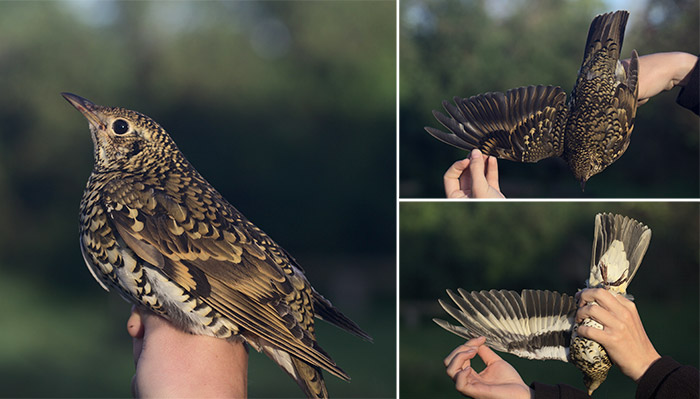 In Holland, on 21st, the Black-winged Pratincole remained at Camperduin.
The overseas news finishes, neatly, where it began with an Empidonax flycatcher – this time a potential Alder Flycatcher in Iceland at Hvalsnes on 21st.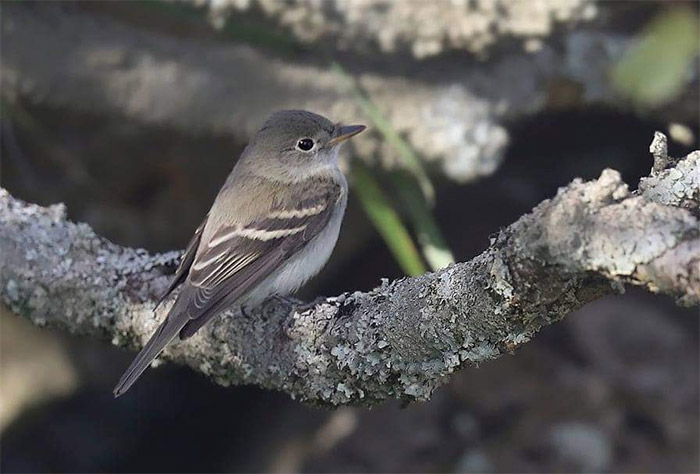 The past week featured, on the night of 16th, what was estimated to be the largest movement of migrating birds in North America for the entirety of the autumn migratory period – somewhere in the region of 559 million birds were said to be on the move that night.
While the pace may be slowing a touch in the week to come, there are still a lot of birds migrating south down the USA's eastern seaboard at the moment. The forecast for the start of the week suggests some of them will find their way out over the Atlantic and one or two might just hit the west coast of Ireland or be whipped up to the Western Isles…
What then can we hope for with a following wind, a dash of good fortune, and lashings of boundless optimism?
At the not wildly unlikely end of the spectrum, an American Buff-bellied Pipit doesn't feel like an unreasonable call under the circumstances – prior records for the week to come hit double figures, with 10 past birds from which to draw some modest confidence.
Six past Bobolinks ought to provide a heads-up too – we landed one in the week just gone, but another could be on the cards; as could be another Swainson's Thrush, or the autumn's first Grey-cheeked.
While the romantic in us all yearns for a warbler of some description – for aesthetics and sheer rarity, a nice Magnolia Warbler would fit the bill nicely – sheer past numbers have to draw us, irresistibly, to Red-eyed Vireo, as 31 accepted records to date owe themselves to the coming week. Not the rarest of Nearctic passerines, to be sure – but one that makes the day of anyone who's fortunate enough to find one.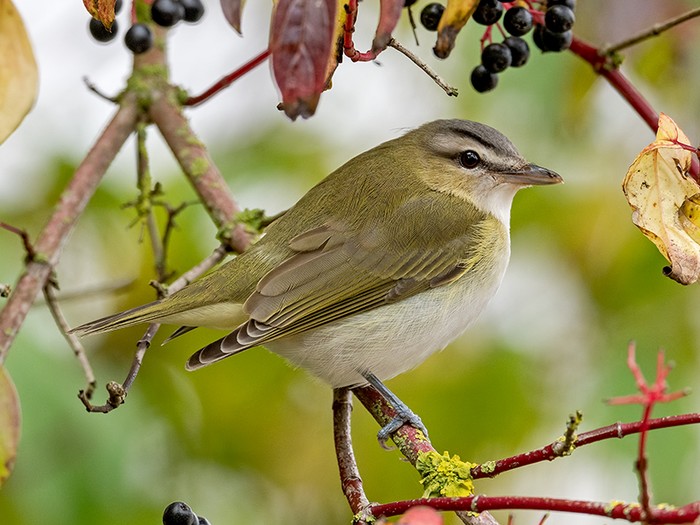 Jon Dunn
22 September 2020
Many thanks to all this week's contributors for your photos and videos
Share this story
Tweet