Weekly birding round-up: 23 - 29 Jun 2020
The week at a glance
Co.Waterford lands the Western Palearctic's first confirmed Short-tailed Shearwater
Following a run of recent European records, Lothian scores a Greater Sand Plover
Ceredigion gets its first record of White-throated Sparrow
And the Cayenne Tern remains (elusive) in Co.Wexford
Weatherwise there was something for everyone this past week, with boisterous winds coming in off the Atlantic, a heatwave that sparked chaos in Dorset, thunderstorms and lightning, torrential rain showers, and a balmy south-easterly airflow hitting northern Scotland.
If that sounds like the perfect recipe for some tasty midsummer birding, well… read on.
Short-tailed Shearwater
We closed last week's round up ruminating on the recent run of loopy seabirds Britain and Ireland had enjoyed. White-chinned Petrel, Cayenne Tern, whatever next?
Only half-joking, I mentioned the imminent anniversary of Britain's first Atlantic Yellow-nosed Albatross and, with what felt like serendipitous timing, one was promptly seen this week at sea off Portugal. That was not, however, the bird that was to stretch the bounds of 2020's seabird good fortune to breaking point this week…
…as, unbeknown to most of us, at the tail end of the preceding week, on Monday 22nd, a waterlogged and exhausted shearwater sp had been found on the sands of Tramore Bay (Co.Waterford).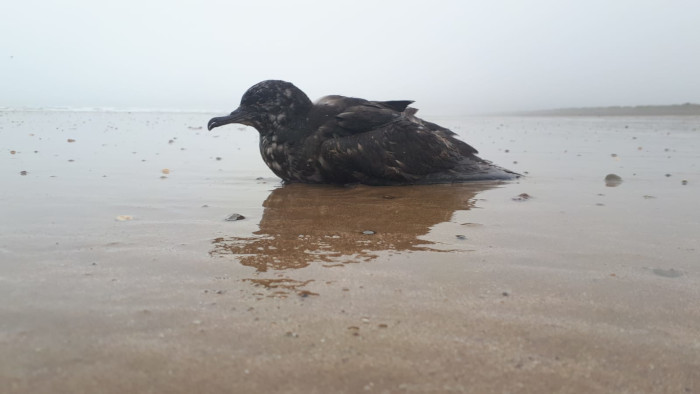 Rescued by Arlo Jacques and Adrian Allen, the bird was taken to a rehabilitation centre but, sadly, proved moribund, dying shortly afterwards in care. As the bird dried out, opinion was shifting as to its identity – away from the anticipated Manx towards Balearic Shearwater and then, once the wing length exceeded and thus excluded both of those species, but fell way short of Sooty Shearwater, and close attention was paid to the bird's bill, towards something considerably rarer indeed – Ireland and the Western Palearctic's first confirmed record of Short-tailed Shearwater.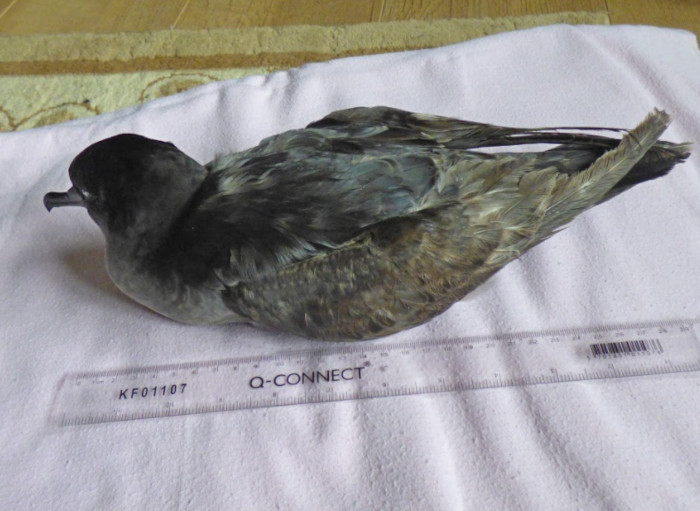 Australia's most numerous breeding seabird species has flirted with the Western Palearctic for a while now, with a handful of putative prior records. Sea-watching stalwart Brett Richards submitted a bird that he and two other observers saw passing Flamborough (East Yorkshire) on 27th July 1997, though the record didn't pass muster with BBRC. In 2010 a further small flurry of sightings followed – a possible from Bridges of Ross (Co.Clare) on 18th August, and then two further candidates on consecutive days in Cornwall – heading west off Pendeen on 26th August and east past Porthgwarra on 27th.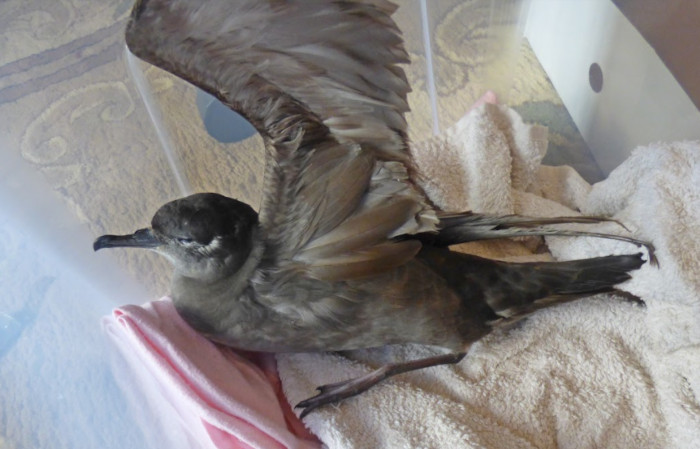 Wintering high in the Pacific between Alaska and Hawaii, Short-tailed Shearwater is the consummate long distance, oceanic migrant and, as such, has been mooted as a possible vagrant for many years. Increased attention paid off the eastern seaboard of the USA seems to have paid dividends, with recent records that suggest vagrancy into the North Atlantic is certainly not out of the question – a moribund bird was found off Florida in July 2000, while at least two birds were seen between August and October 2017 off Massachusetts.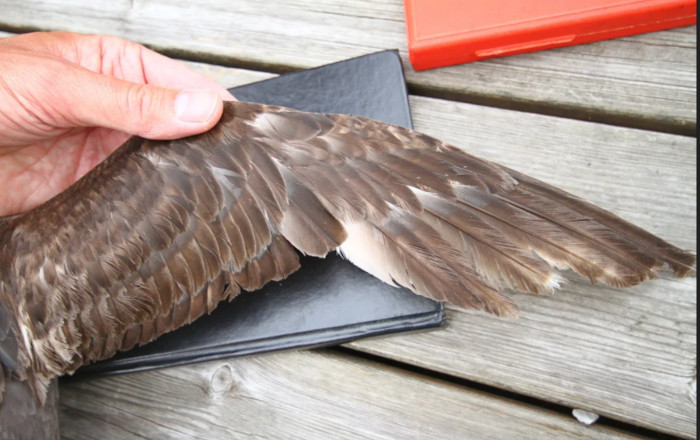 A recent paper in British Birds (see here) by seabird legends Bob Flood and Ashley Fisher has established useful criteria for separation from Sooty Shearwater or dark-plumaged Balearic Shearwater. Nonetheless, a passing bird on a seawatch is still going to be a big call…
Greater Sand Plover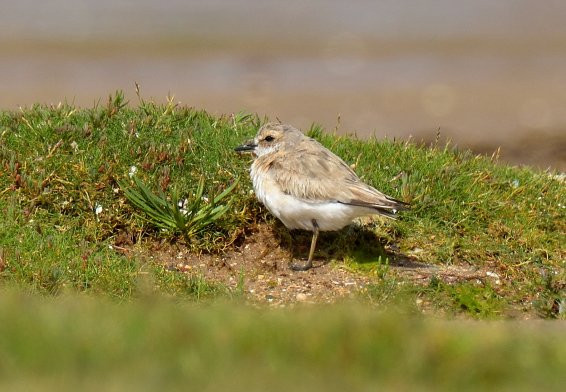 We've been banging the drum in these quarters for another British record of Greater Sand Plover for weeks now, in the wake of recent individuals seen elsewhere in Europe – birds having been logged in the past month in Hungary on 25th May, Sweden on 6th June, Norway on 10th June, Germany on 13th June and, most recently, on the west coast of Norway on 20th June. There felt like a certain inevitability to the next British record being any day soon…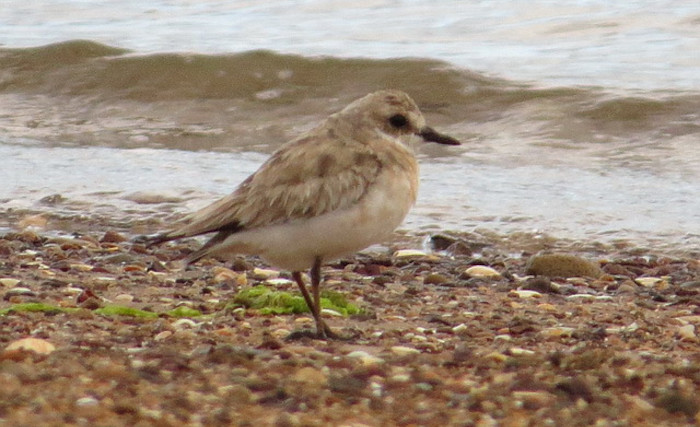 Sure enough, one was finally found this week in Lothian, in Tyninghame Bay on 27th-29th. With just 17 accepted records to the end of 2018, Greater Sand Plover retains some genuine star quality, even in Lothian which has enjoyed its fair share of past birds – individuals found at Aberlady Bay on 24th June 1982, Tyninghame on 6th-7th June 1999, and Dunbar on 19th-20th September 2008.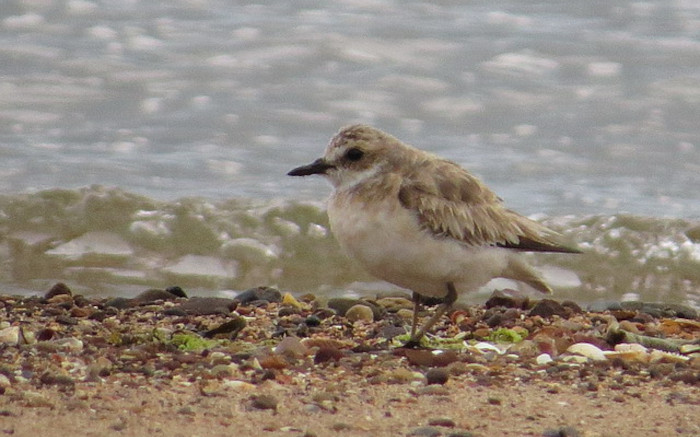 Lothian birder James Morrison would have been rather too young to appreciate the last record but, this week, he celebrated his 12th birthday with Lothian's latest Greater Sand Plover, giving rise to my favourite tweet of the past week by a country mile. Birthday presents don't come much better than this…
I got greater sand plover and rose-coloured Starling on my 12th birthday today what a day @birdinglothian @RareBirdAlertUK pic.twitter.com/f5s6Cruau8

— James Morrison (@theyoungbirder) June 28, 2020
White-throated Sparrow
Unexpected garden birds, meanwhile, come little better this week than Ceredigion's first record of White-throated Sparrow, found in a garden in Cwrtnewydd, near Lampeter, on 24th, but not seen there subsequently.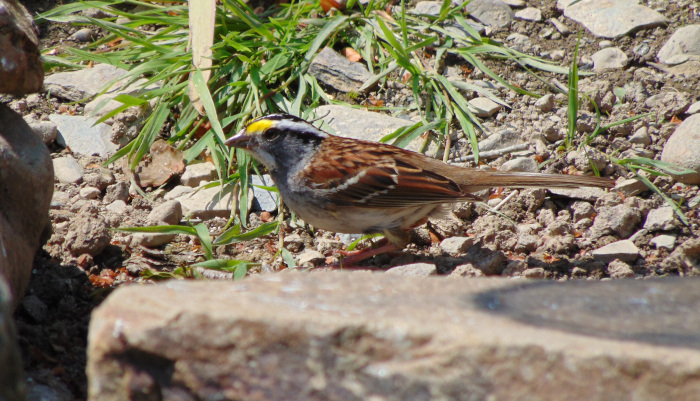 The British account for the species has just reached 50 prior accepted records to the end of 2018, with a well-established pattern now of a spike in late spring/early summer sightings. May, and to a somewhat lesser extent, June are our peak months, so this bird is certainly consistent with that.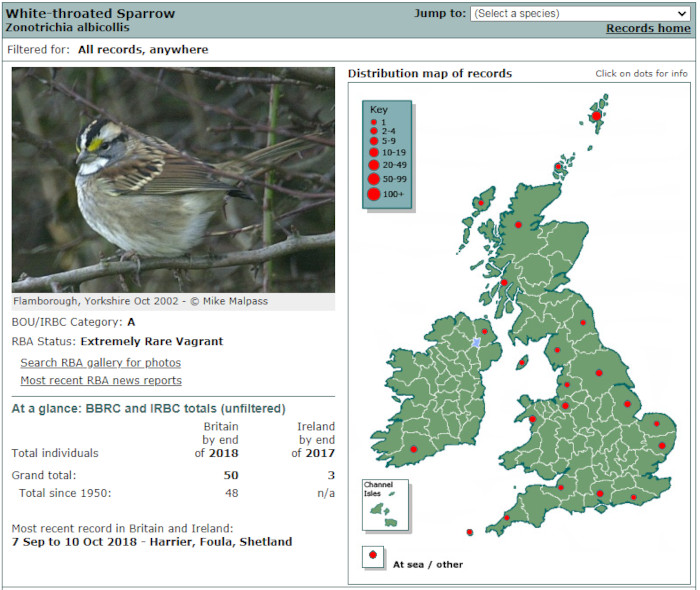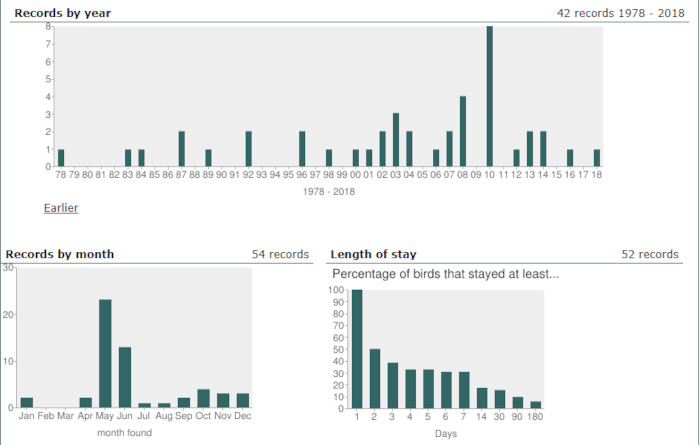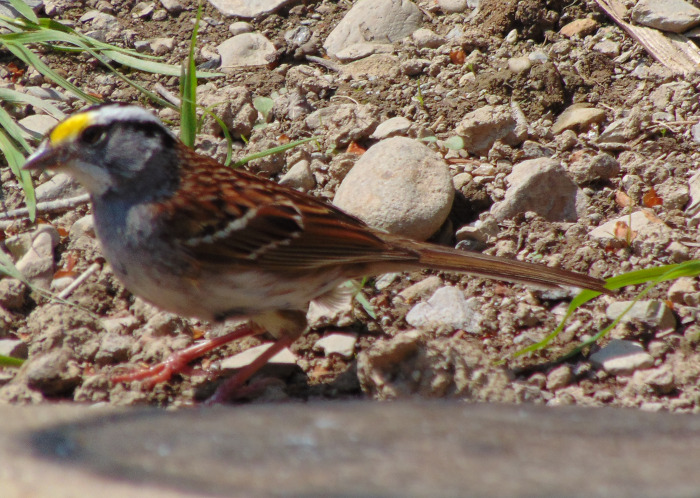 Worth noting also, this week, the discovery of Poland's first and the Western Palearctic's seventh Savannah Sparrow, at Jastarnia on 26th.
Savannah Sparrow, Passerculus sandwichensis photographed at Jastarnia, Hel Peninsula yesterday by Waldemar Póltorak, the 1st record for Poland and 7th for Western Palearctic pic.twitter.com/3tiUTr8XnG

— Tarsiger (@TarsigerTeam) June 27, 2020
Cayenne Tern
Bookending the headlines, rather neatly, is our other recent Western Palearctic first, the Cayenne Tern seen lately in Co.Wexford at Lady's Island Lake – and still present this week until 25th at least, being seen intermittently in flight there. She's either done a bunk now or is hunkered down tightly on a nest… time will tell.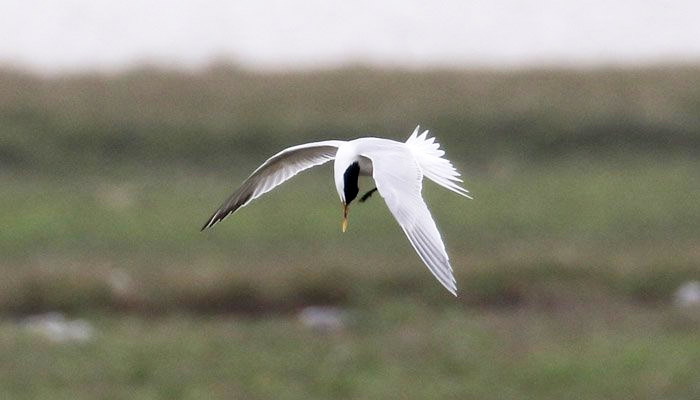 Bringing together, rather neatly, two themes of recent weeks is the bird that introduces us to our seabird section and, had it only been confirmed, it would have soared straight into the headlines too… This being another rare seabird, and one that was sound-recorded in the dead of night – a possible Swinhoe's Petrel heard near Scarborough (North Yorkshire) in the early hours of 27th.
The summer's first Wilson's Petrels were two birds seen at sea off Co.Cork near Porcupine Bank on 23rd, followed by a bird seen passing Bridges of Ross (Co.Clare) on 28th.
A Leach's Petrel, meanwhile, was heard in the darkness near the Storm Petrel nets on North Ronaldsay (Orkney) on 24th.
Making up in quantity what they lack in star quality in a week dominated by another shearwater entirely, Balearic Shearwaters were seen in some numbers later in the week, particularly in Devon – of the approximately 1,000 birds logged in recent days, peak counts came on 27th when 425 birds were seen from Start Point and 329 off Prawle Point.
A scattering of Pomarine Skuas were noted this week – in Shetland at Fleck on 23rd; in Cornwall at Pendennis Point on 26th, Porthgwarra on 27th and 29th with two birds on the latter date, and Lamorna on 27th where two birds were seen; and in Co.Dublin where one was seen from Dun Laoghaire on 28th.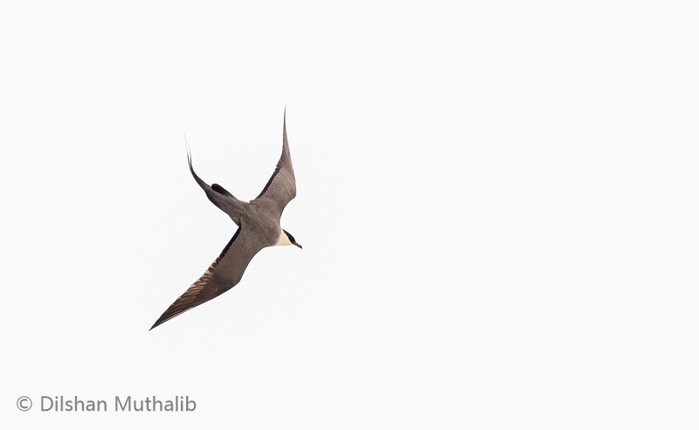 Long-tailed Skuas were restricted to two singletons, seen on 26th off Peacehaven (East Sussex) and Kilnsea (East Yorkshire).
Peaceful times this week where long-legged beasties were concerned, with the two most notable records concerning lingering birds we already knew about from recent days and weeks.
In Herefordshire, the first-summer Night Heron was still present near Kerne Bridge on 25th.
In Worcestershire the adult Glossy Ibis remained settled at Lower Moor on 27th-29th.
In Shetland, Common Cranes remained on Fair Isle and Unst on 23rd and 24th respectively, with a further Fair Isle sighting as the week closed on 29th. Further sightings came in the form of three over Emberton CP (Buckinghamshire) on 24th and, on 25th, two apiece for Ottery St Mary (Devon) and Mansfield Woodhouse (Nottinghamshire).
Finally, the recent Spotted Crake was still singing at Splatt Bridge (Gloucestershire) on 23rd-28th.
We'll start a very denuded paddle through the recent rarity duckpond this week in Scotland, where the drake King Eider showed up in Burghead Bay (Moray) on 23rd-28th and, back in Lothian, a female Surf Scoter was noted off Musselburgh on 23rd, and a drake off Port Seton on 28th.
Crossing south of the border, the drake American Wigeon was still on Grindon Lough (Northumberland) on 25th-28th.
Finally, out in Co.Derry a drake Ring-necked Duck was seen on Lough Beg on 23rd.
<!—Section Title -->
Pick of the week's also-ran waders was a smart adult American Golden Plover on North Ronaldsay (Orkney) on 25th-26th. The island enjoys a stellar reputation for summer Pacific Golden Plovers, with nine of Orkney's 13 accepted records owing themselves to North Ron in the months of June to August between 1991 and 2018 – but American Goldie is conversely a rarer beast altogether at this time of year and a traditionally autumnal arrival.
Not what we thought a late night scoot about would produce. A stonking American Golden Plover between the lighthouse and Sjaver pic.twitter.com/I6BzGQs3Fc

— North Ronaldsay Bird Observatory (@NRonBirdObs) June 25, 2020
In North Yorkshire, the first-summer Lesser Yellowlegs remained at Nosterfield LNR on 23rd-28th; another was seen in a flooded field at Misson (Nottinghamshire) briefly on 29th.
Further south, the male Black-winged Stilt continued to be seen at Dungeness (Kent) on 23rd-29th.
On 29th, a Temminck's Stint was found in West Sussex at Pulborough Brooks RSPB.
Finally, the female Red-necked Phalarope was still to be found this week on Grindon Lough (Northumberland) on 23rd-28th, with another seen on 28th-29th at Frodsham Marsh (Cheshire).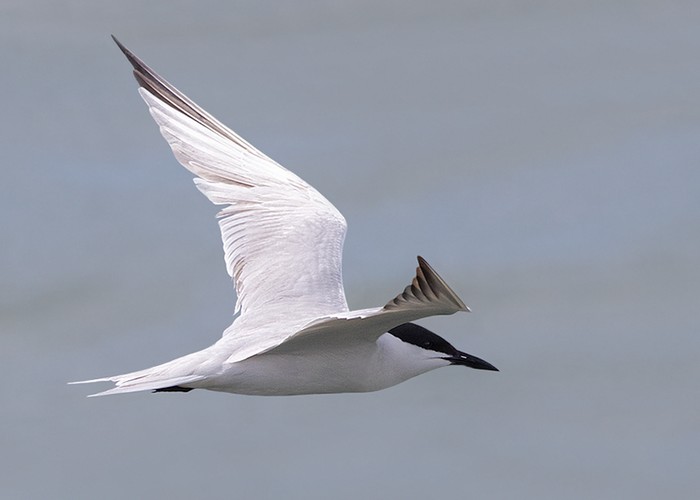 Starting the gulls'n'terns once more in Ireland, the Gull-billed Tern found the previous week lingered in recent days at Ballycotton (Co.Cork) until 29th; in Kent, meanwhile, the news was dominated by another bird present at Dungeness on 23rd-29th.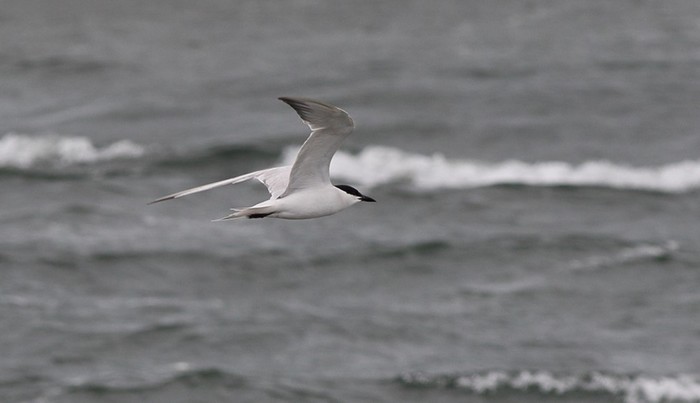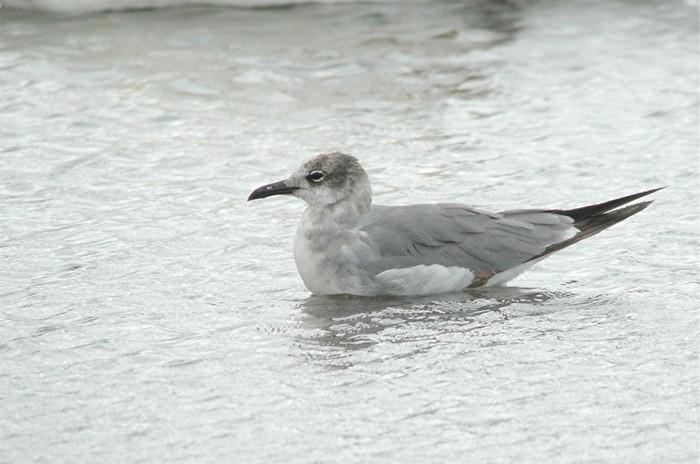 A first-summer Laughing Gull was found on 28th-29th at Belvide reservoir (Staffordshire) – a long and keenly awaited county first.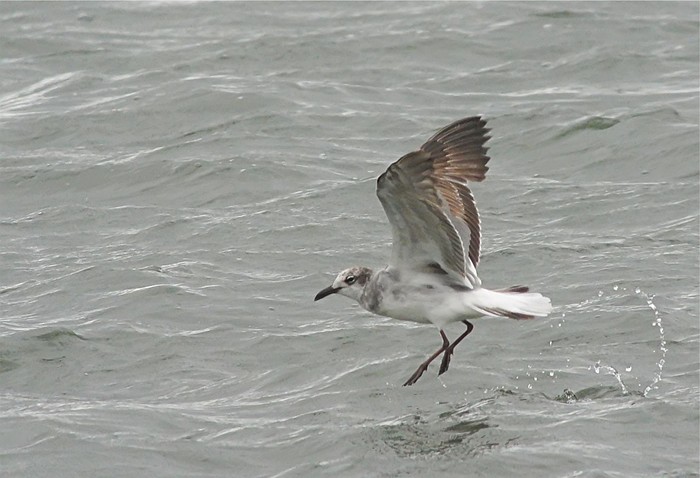 The week began with an adult Bonaparte's Gull found on 23rd at Poppit Sands (Pembrokeshire), followed by a first-summer lingering at Stinky Bay on Benbecula (Western Isles) on 26th-27th, and the first-summer again seen on the Add estuary (Argyll & Bute) on 28th-29th.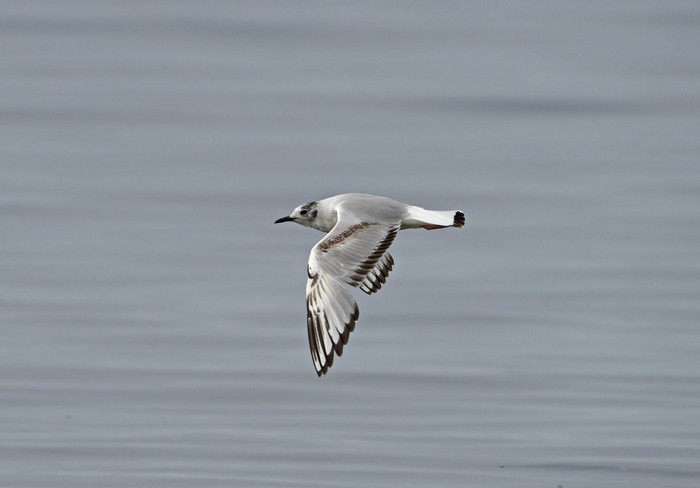 It shared the site with a Glaucous Gull on 27th; the week's only other white-wingers were the recent bird seen once more in Lincolnshire at Pyewipe on 24th and again on 28th-29th; one still on Lewis (Western Isles) on 28th; and another at Westport (Argyll & Bute) on 28th also. We're surely due a blank week for these traditionally winter visitors sometime soon…
????????Anyone missing a Vulture ??? @Draycotebirding @Natures_Voice @LeamPeregrines @ pic.twitter.com/Ep3YZnE2PI

— Lucy Burrell (@LucyBurrellGB) June 26, 2020
It feels kinda churlish to relegate a bird of the undeniable stature and presence of a Lammergeier from the weekly headlines but, with the listing authorities determining that birds believed to originate from the introduced and not yet self-sustaining Alps population, even wild-born ones, to fall within the aegis of Category E, that's where the bird that was seen in England this week finds itself. A probable sighting in Northamptonshire at Braunston in the early evening of 25th was followed by two sightings in the late afternoon of 26th – at Balsall Common (West Midlands) and, a little later, passing over the A50 near Foston (Derbyshire).
(Making me wonder if I could keep a car on the road if one of those big bad boys passed overhead while I was driving beneath…)
This is thought to be the bird seen most recently in Belgium, wandering around northern Europe for the summer. While its origins are fairly straightforward to divine, those of the possible Lanner or Saker seen in Shetland this week at Tingwall on 24th are less so – not least because before that bird was seen, one of the ferrymen on the Whalsay ferry was telling me about a large falcon wearing falconry gear he'd seen on Yell a few days beforehand.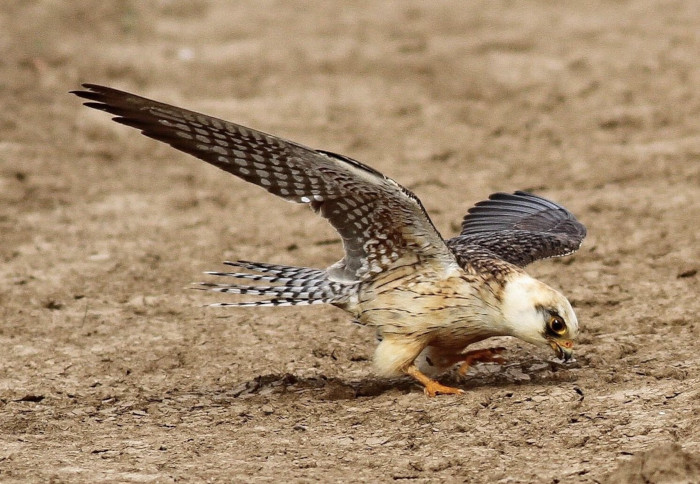 Happily, Red-footed Falcons come with less cloudy pasts altogether. Our recent run of good form continued this week, with birds seen at Walland Marsh (Kent) on 23rd; Ewell (Surrey) on 24th; Hambrook Marshes (Kent) and St Olaves (Norfolk) on 25th; in Hertfordshire on 25th at Walkern and Welwyn Garden City; and on 27th-28th at Sunk Island and on 28th-29th at adjacent Thorngumbald (East Yorkshire). On 28th a mobile female was found in Cornwall near Rosenannon.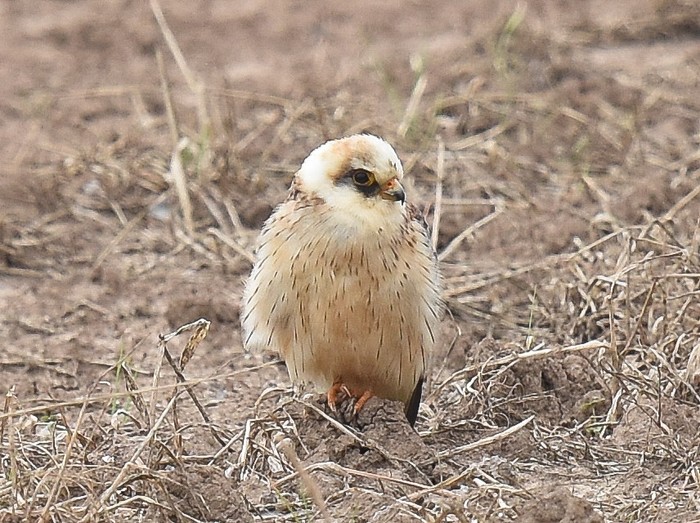 A male Montagu's Harrier was seen in Cambridgeshire near Shepreth on 24th.
Finally, a White-tailed Eagle was noted in Lothian at Dirleton on 27th.
As we'd expect, things finally began to quieten down this week on the passerine front, though those Rose-coloured Starlings continued filtering through – but more of them anon. For now, pick of the week's passerine news would have to be the cracking Lesser Grey Shrike discovered by a local at Ellister (Shetland) on 27th and, happily for local birders, still present in the area on 28th-29th.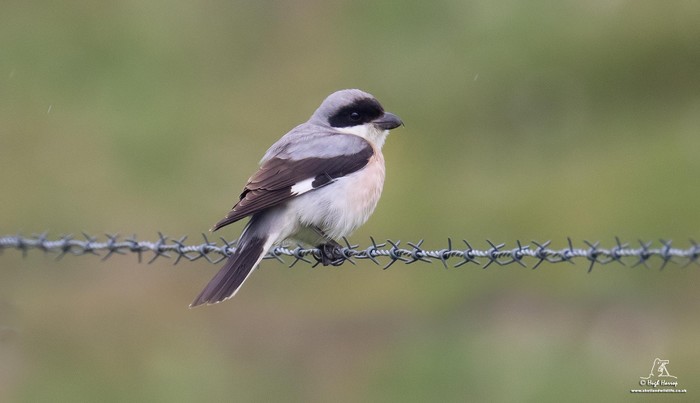 Nearby, a female Red-backed Shrike was found at Sumburgh on 26th-29th while, on Fair Isle, the female also remained on 23rd. Mainland British birds comprised a male at Horsbere Brook (Gloucestershire) on 24th and a female at Port Clarence (Cleveland) on 25th.
A probable Blyth's Reed Warbler delivered a brief burst of song at Geosetter (Shetland) on 23rd, but wasn't seen or heard subsequently; another possible bird was reported from Dungeness (Kent) on 27th; and a confirmed bird was present at Longlands Lake (Cumbria) on 27th-29th.
Marsh Warbler numbers, meanwhile, contracted sharply compared to the preceding fortnight – Fair Isle (Shetland) provided birds on 23rd and 25th; one was present at Quendale on 24th, and another at Bigton (Shetland) on 27th-29th; Norfolk got a bird at Hickling on 25th; and one was heard in song at Wormwood Scrubs (London) on 27th.
A Western Bonelli's Warbler was another brief songster this week, heard in the morning of 24th at Reculver (Kent), but not thereafter.
More obliging, the singing male Iberian Chiffchaff remained at Minsmere RSPB (Suffolk) on 23rd-28th.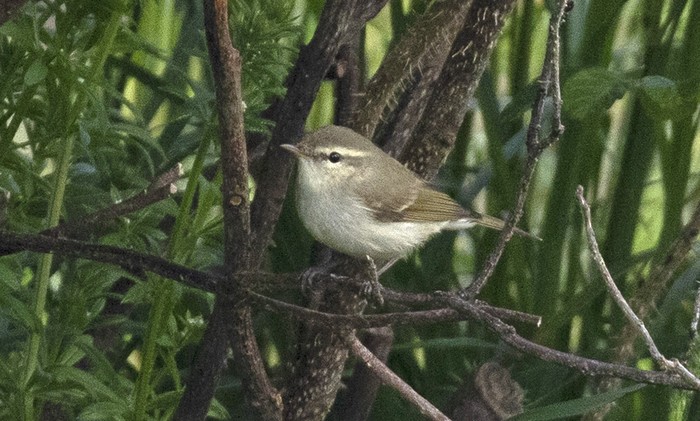 A Greenish Warbler was in song on St Mary's (Scilly) on 23rd; further birds were found this week on Skokholm (Pembrokeshire) on 23rd, Isle of May (Fife) on 25th, and at Sumburgh (Shetland) on 26th.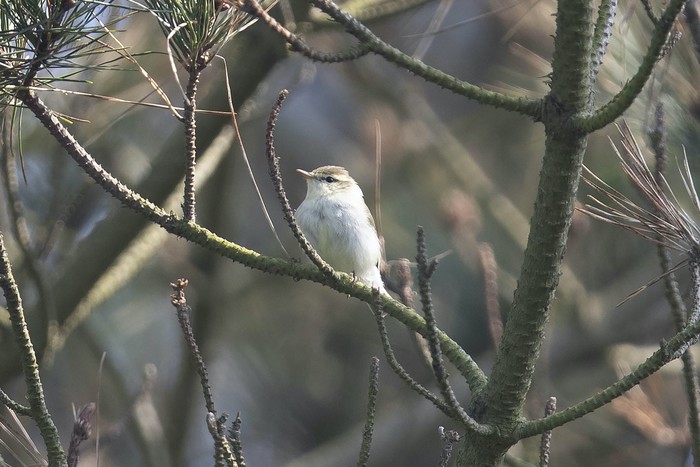 Shetland's outer islands provide a couple more scarce warblers this week – a well-marked Barred Warbler trapped and ringed on Fair Isle on 24th, and an Icterine Warbler out on Foula on 25th.
Finishing the warblers back in Kent, a female Subalpine Warbler sp, thought to be probably a Western, was seen at Hope Point on 23rd.
Colourful stuff next – two Bee-eaters were present on St Mary's (Scilly) on 23rd, with one heard over Portland (Dorset) on 28th; while singing Golden Orioles were found at Minsmere RSPB (Suffolk) on 23rd and, on 24th, in the Pygmy Hippopotamus enclosure at Whipsnade Zoo (Bedfordshire).
A Red-rumped Swallow was found on Foula (Shetland) on 28th.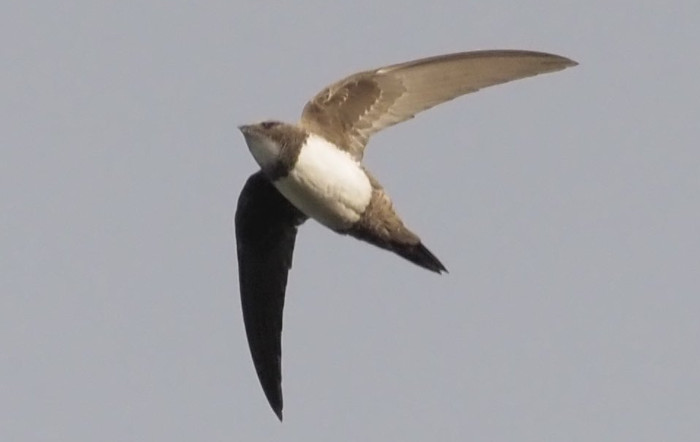 An Alpine Swift passed over Hemsby (Norfolk) in the afternoon of 28th; one lingered over Winterton in the late afternoon and evening of 28th, and in the morning of 29th; and another was seen on 28th briefly at Pitcox (Lothian).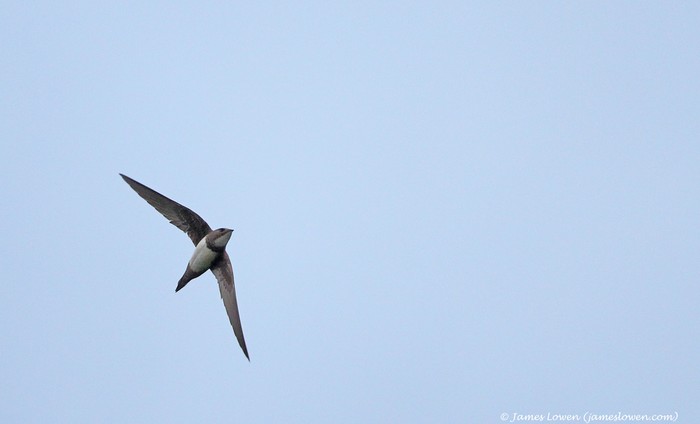 On Fair Isle (Shetland), the male Citrine Wagtail remained on 23rd-24th, while a probable Grey-headed Wagtail was found on 24th at Low Newton-by-the-Sea (Northumberland).
Fair Isle also accounted for a late female Bluethroat on 23rd.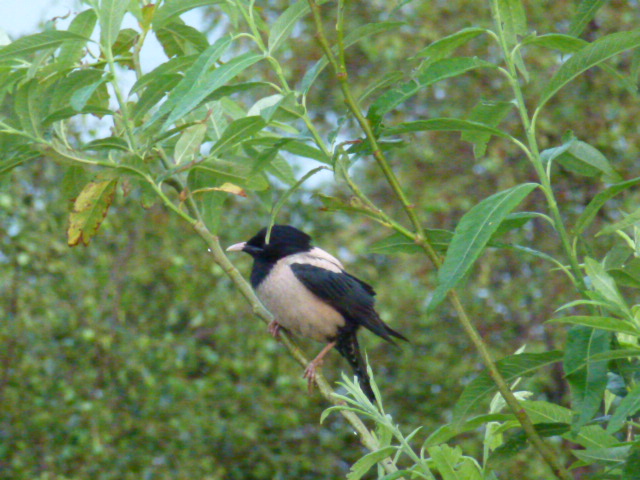 And so we come to Rose-coloured Starlings and, for another week, there were plenty to go at – of the 40 or so birds reported, two thirds were new individuals, scattered the length of Britain between Cornwall and Shetland, and out west in Ireland too.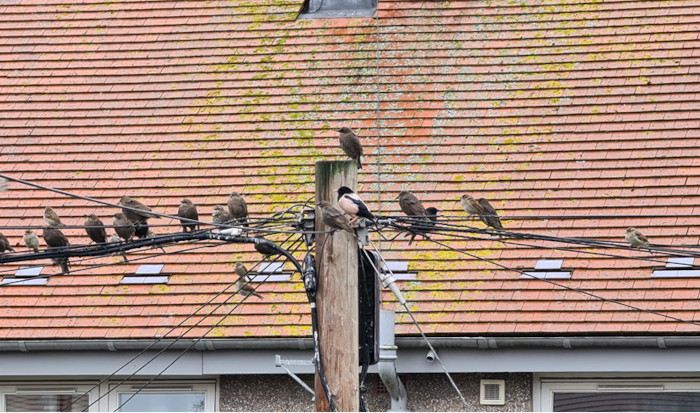 The week was notable for finches being on the move - Common Crossbill sightings were definitely on the up, not least in North Yorkshire where, on 25th, 1,223 were logged at Scarborough – on the same day that 1,486 Siskins were noted from the same vantage point. Are we on for another Two-barred Crossbill influx in the weeks to come?
A trio of Common Rosefinches were seen in recent days – on 23rd, individuals at Flamborough (East Yorkshire) and on Mull (Argyll & Bute); and on 27th-29th at Bigton (Shetland).
Last, but not least, a Serin was present on Portland (Dorset) on 23rd-26th.
Continuing a recent theme in northern Europe, yet another Green Warbler was trapped and ringed this week – this time, it was Sweden's turn, at Nidingen on 27th.
As already noted in our headlines, Poland's first Savannah Sparrow was found on 26th at Jastarnia, with a smart male Yellow-breasted Bunting found on the coast at Hel on 28th, the fifth national record.
Also mentioned in our headlines, an Atlantic Yellow-nosed Albatross was seen at sea off Sagres (Portugal) on 22nd – another national first, and only the sixth Western Palearctic record. Suddenly another British or Irish sighting, least of all on our recent form, doesn't seem such a big ask after all.
Atlantic Yellow-nosed Albatross photographed at Sea near Sagres, the 1st record for Portugal and 6th for Western Palearctic if accepted pic.twitter.com/PO5bFjUN86

— Tarsiger (@TarsigerTeam) June 23, 2020
Down in Cape Verde, a Swinhoe's Petrel was re-trapped on Cima Islet on the night of 28th/29th. Quite what these birds are doing in the Atlantic remains an enduring mystery, for now.
In Spain, the Seebohm's Wheatear remained at Bohoyo in the Sierra de Gredos on 24th-27th, while the recent Pied-billed Grebe was still present at Grijalba on 26th.
A Black Vulture was seen in France at Beaumont-Hague on 23rd. Oh for one of those to take a leaf from the Lammergeier's book and cross the English Channel…
In Holland the settled leucopsis Amur Wagtail remained at Rockanje on 23rd-27th.
In Israel the recent Three-banded Plover remained at Hama'apil Fishponds on 27th.
A Hudsonian Whimbrel was found in Faroe at Eysturoyar Sysla on 28th.
Finally, Iceland returned to the overseas news this week with two Wood Ducks at Latrabjarg on 24th and, on 26th-27th, the country's second ever Collared Pratincole at Garður.
Collared Pratincole, Glareola pratincola photographed at Garður, photo by Eyjólfur Vilbergsson - 2nd record for Iceland pic.twitter.com/ZSRMy0yldF

— Tarsiger (@TarsigerTeam) June 26, 2020
The coming week…
At last, I can stop saying Greater Sand Plover over and over again. It's finally happened.
And… relax.
Another Lesser Grey Shrike last week means the old soothsaying was having a good spell. Let's see what we can conjure up in the days to come…
(As last week, it's perhaps at this juncture worth invoking another preposterous seabird record of recent-ish years – that being the Ascension Frigatebird that spent a while loafing around on the shore at Bowmore on Islay (Argyll & Bute) on 5th July 2013. Only Britain's second record, and who would have predicted one, let alone two, records both from Argyll & Bute? Not gonna happen this week, but. Well. You know how it's working lately…)
If we're being a little (alright, a lot) more realistic, the coming week features an historic host of decent sandpipers that could, with a following wind, be found in the days to come, from the attainable levels of Marsh to the more dreamy strata of Sharp-tailed.
All that said, the massive movement of tens of thousands Common Swifts off the English east coast on 28th-29th – pause a moment and imagine what 46,026 Common Swifts passing through Gibraltar Point NNR (Lincolnshire) in a day actually looks like - makes me wonder about something with a white rump… Is it time for another Pacific Swift?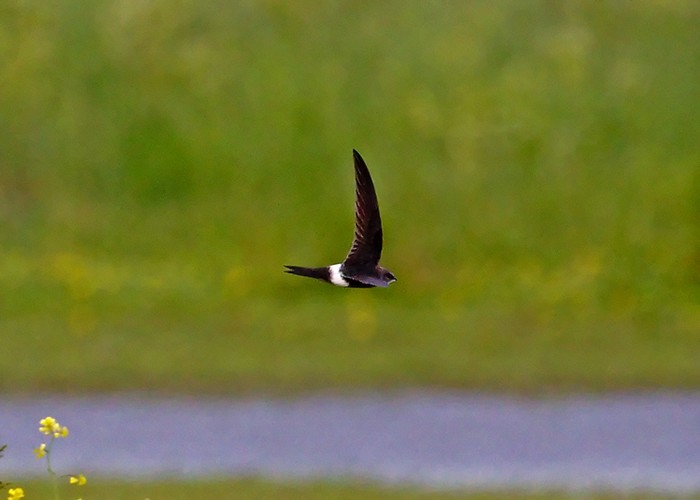 Jon Dunn
June 30th 2020
Many thanks to all this week's contributors for your photos and videos
Share this story
Tweet