Weekly birding round-up: 26 Jun - 2 Jul
The week at a glance
A Northern or Southern Giant Petrel is found in Co.Durham then later seen off the Northumberland coast
Highland enjoys a Terek Sandpiper
Shetland lands a Gull-billed Tern
In Gloucestershire the Little Bustard remains, but only just
The weather in the past week was, in a word, scorchio. And the birding? Well, the birding wasn't quite so red hot. The previous week proved a hard act to follow, so perhaps the anti-climax wasn't wholly unexpected – events late on Tuesday off Co.Durham notwithstanding. Time to grab a cool drink, stick a snazzy paper umbrella in it to liven things up, and take a quick spin through the best bits of the week that was…
Northern or Southern Giant Petrel
There is only one place to start the headlines this week, the Giant Petrel sp. which was picked up by a single observer as it passed Whitburn CP (Co.Durham) shortly before 6pm on Tuesday evening.
The fast release of the news meant that soon a number of pairs of eyes were trained out to sea, and this latest contender for a bird a hemisphere away from home was noted again at 6:37pm passing north off St Mary's Island (Northumberland), albeit very distantly at this point; and then, later on, from Cullernose Point (Northumberland). Something was going on out there… but what? Differentiating the two giant petrel options, at any significant range, was always going to be challenging; though arguably, in the moment, I bet the observers scarcely cared about this technicality. Mark Newsome's tweet from the field, as events unfolded, made for utterly gripping reading: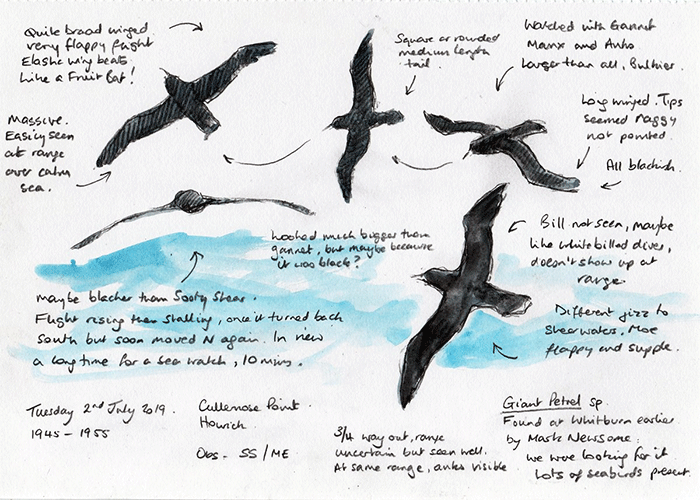 While Stewart Sexton's field notebook and blogpost is a brilliant combination of old school delight and latterday internet era chronicle. You can imagine yourself there, though I don't think I'd have managed to be half as coherent as he was under the circumstances. Just, wow.
There is only one accepted record of Southern Giant Petrel in the Western Palearctic: at sea off Italy seen from a ferry crossing the Adriatic Sea between Greece and Ancona on 2nd September 1991. In addition an unidentified Northern or Southern Giant Petrel is accepted as having passed Ouessant, Finistere, France on 2nd November 1967 whilst unaccepted records of Giant Petrels from Britain were seen at sea near Wolf Rock, Cornwall on 20th October 1967, passing Rubha na Faing, Islay, Argyll on 6th June 1976 and from Flamborough Head, East Yorkshire on 4th July 1988. A Southern Giant Petrel submitted from Skokholm, Pembrokeshire on 16th August 2000 was found not proven by the British Birds Rarities Committee.
So the past fortnight has now featured South Polar Skua, Sooty Tern and now this, Whatever next?
Terek Sandpiper
There's nothing whatsoever wrong with Terek Sandpipers - indeed, there's an awful lot that's right about them, as they've got abundant character and, with under 100 records nationally, are rare enough to get the pulse raised – but when one is about the sum of the birds rare enough to warrant elevation into the headlines, you know we've had a quiet week on the whole.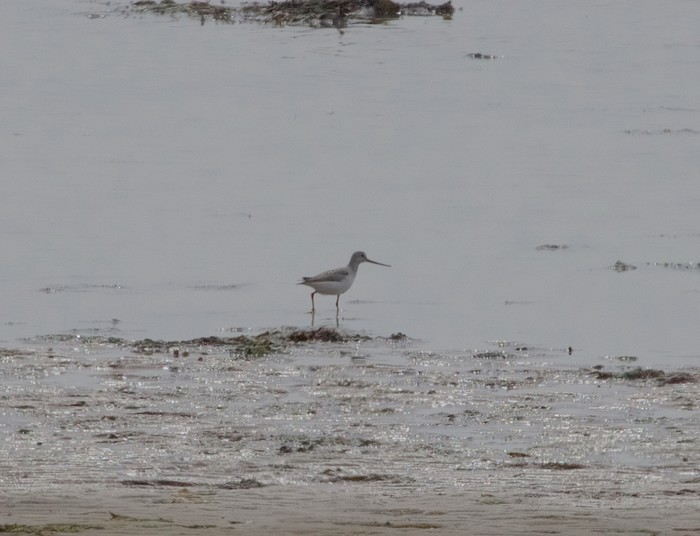 Which is to take absolutely nothing whatsoever away from the bird found in Highland this week at Dornoch Point on 28th-30th. In fact, from a regional perspective this bird was big news – just the third record from Highland, following the first in early June 1977 and a one day second bird at Kyle of Tongue on July 1st 2015. This latest individual, then, was significant for local birders – a three day bird, and at last a chance to put a firm inky tick in the box next to the species name on their Highland lists.
Gull-billed Tern
Many of the same sentiments could probably be said for Gull-billed Tern; indeed, perhaps more so, given that there are pushing on for 400 British records. One in Shetland this week was never going to be the calibre of bird to make everyone drop everything a la Tengmalm's Owl.
And yet… these things are all relative. Almost 400 previous British records paints a picture of a species that's flirting with ditching rarity status for 'just' scarcity billing. Heaven knows, they've been annual in Britain for decades, and only a few of those will have been Sandwich Terns…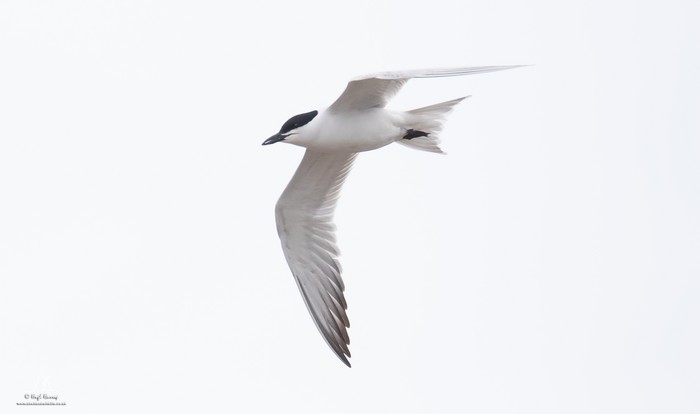 In Shetland, however, they're a much bigger deal. A bird present this week in the south Mainland, predominantly in the Pool of Virkie area, comes to be only the fourth for Shetland since the first, on Fair Isle in May 1971. Subsequent birds were found in 1995 – a one day bird – and 2013, when one mostly stuck around Pool of Virkie for five days in late July.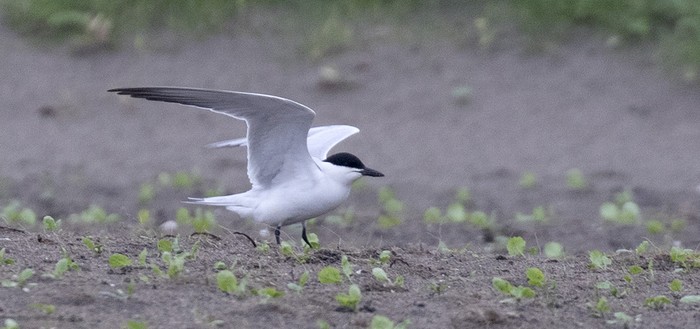 This latest bird, present this week on 30th-1st, followed one seen by a couple of north Mainland stalwarts up near Eshaness on 29th. One and the same bird? I guess we'll never know, but the coincidence is certainly striking.
Little Bustard
One of the stars of the previous, glittering, week's rarity offerings stuck around into the current recording period – this being the male Little Bustard present still at Slimbridge WWT (Gloucestershire) on 26th.
Having already been found on a weekend, and then lingered long enough into the new week to allow for sudden summer colds to strike anyone who couldn't make it on a day officially off work, this obliging and smart bird gave us one last bite at the cherry before vanishing. Now all we need is a Great Bustard of impeccable provenance to turn up somewhere to unblock that particular species. Nobody's holding their breath on that one…
Giant Petrel aside it was another very peaceful week where seabirds were concerned, as the British birding year continued to wallow in the midsummer doldrums.
A Cory's Shearwater seen from St Mary's (Scilly) on 27th was about as rare as the best of the rest was to get this week, while Portland (Dorset) accounted for the merest hint of Balearic Shearwaters, with one seen off there on 27th followed by two birds on 29th, and another on 2nd; and another five were logged off Downderry (Cornwall) on 30th.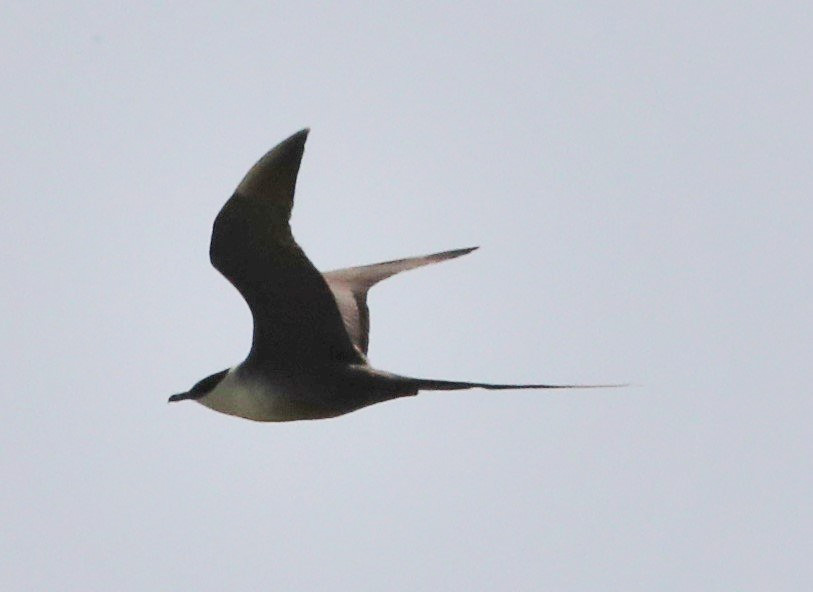 Portland also supplied a Pomarine Skua on 29th; Long-tailed Skuas, meanwhile, were seen at Scrabster Loch (Highland) on 26th and Spurn (East Yorkshire) on 29th, with two birds noted at the latter site.
Norfolk was enjoying a good week for rare and scarce herons, the most notable of which was the Squacco Heron found at Cley NWT on 29th and Stiffkey on 30th and again on 2nd. This joined a north coast roster that already included the settled Purple Heron still present at Titchwell RSPB on 26th-2nd.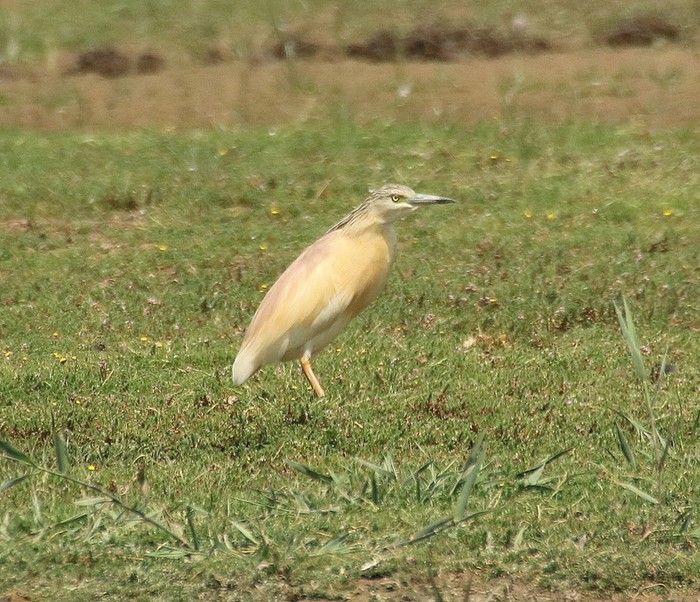 Two of our southerly National Nature Reserves provide us with a couple more Purple Herons - on 29th, single birds were also noted at Shapwick Heath NNR (Somerset) and Grove Ferry NNR (Kent), while on 30th the latter bird was seen flying over the Lampen Wall at adjacent Stodmarsh NNR.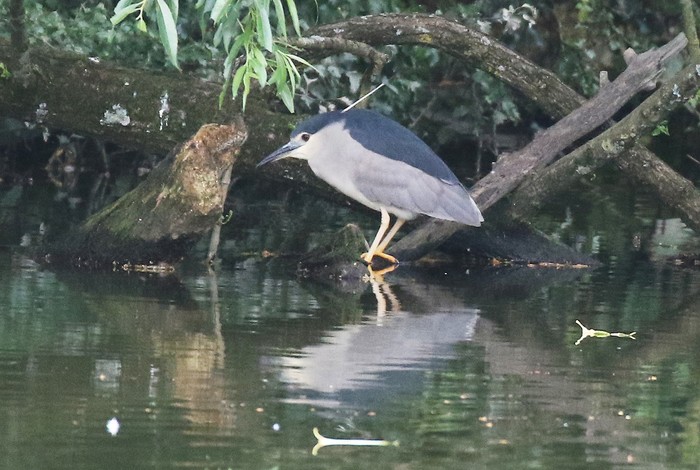 An adult Night Heron was found in Cheltenham (Gloucestershire) at Pittville Park on 30th-1st.
Short video of Night Heron at Cheltenham. Just as it flew in there was cheering and clapping. You can hear it a bit in the clip. No wonder it hid itself straight away. #GlosBirds pic.twitter.com/idOTG9avU6

— Anita Teague (@anitateague) July 2, 2019
Settled Glossy Ibises remained this week at a variety of by now regular haunts – at Marshside RSPB (Lancashire) on 28th-1st still; at Newport Wetlands NNR (Gwent) again on 29th; in Ireland still at Cahore (Co.Wexford) on 28th, with two birds noted there, and at Portmore Lough (Co.Antrim) still on 30th; and back in Dorset where the recently arrived bird checked in once more at Abbotsbury on 26th. On 1st one flew over Bredon's Hardwick (Worcestershire) in the evening.
An unconfirmed report of a Black Stork flying over Dovercourt (Essex) on 30th was preceded by a more concrete sighting – one seen in the morning over Titchwell RSPB (Norfolk).
Singing Corncrakes this week were reported from Inishvickillane (Co.Kerry) on 26th and Welney WWT (Norfolk) on 27th; the Spotted Crake was still in song at the latter site on 1st; and another Spotted Crake was in song at Ashleworth Ham GWT (Gloucestershire) on 2nd.
Thank goodness for a decent spread of interesting ducks, here to entertain us and to provide midsummer colour and variety this week. None could possibly be more entertaining than the drake Baikal Teal, still present for most of the week at Druridge Pools NR (Northumberland), being last reported from there on 1st, and now well into a British tenure that extends past 100 days. Also long-staying and at large this week was the escaped female Bufflehead - she's wandered all over the shop in recent months and, on 29th, had fetched up in Northamptonshire at Storton's GPs with what's presumably the same bird seen again on 2nd in Buckinghamshire at Floodplain Forest NR.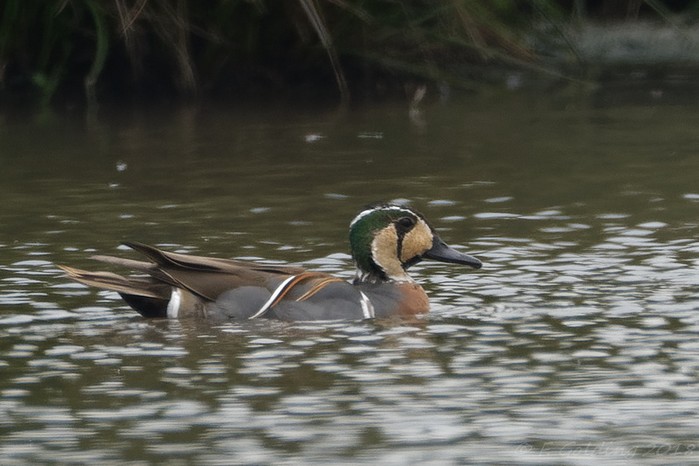 As is our wont in recent weeks, we start the main duck feast in Scotland, where much of the action was again centred. Starting in Clyde the drake Blue-winged Teal was still present on Frankfield Loch on 25th-2nd.
In Highland, the drake Black Duck was still to be seen at Strontian on 27th-2nd; and two drake Surf Scoters were logged at Embo on 29th.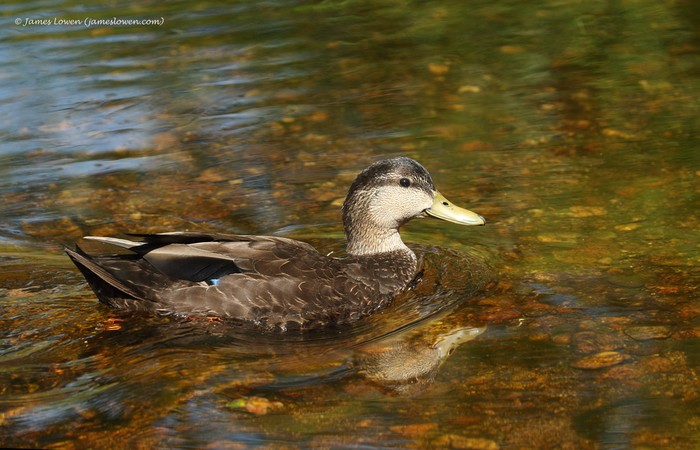 Moving south of the border, the American Wigeon was once more seen at Grindon Lough (Northumberland) on 27th while, in Norfolk, the Green-winged Teal remained at Cley NWT on 26th-1st.
The drake Ferruginous Duck remained in West Yorkshire at South Kirkby on 27th-30th; drake Ring-necked Ducks were seen once more at Abberton reservoir (Essex) on 26th-30th and at Llyn Brenig (Denbighshire) again on 29th; and the drake Lesser Scaup was still to be found at Millar's Moss reservoir and Mire Loch (Borders) on 30th.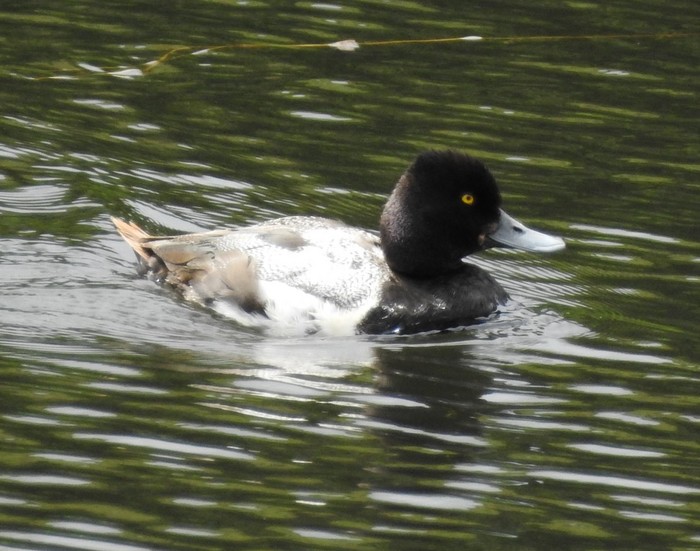 Finally, our honorary quacker, the long-staying male Pied-billed Grebe, remained in Argyll & Bute, being seen once more on Loch Feorlin on 29th.
<!—Section Title -->
A couple of fresh faces this week hinted at autumn wader passage. That's always slightly weird to wrap one's head around just after midsummer's day, but there it is – waders are already on the move once more.
Two Lesser Yellowlegs were discovered on 29th – one on Middlemarsh Wetlands (Lincolnshire) and the other in Norfolk at Titchwell RSPB; the latter bird remaining there until 2nd.
Kent's adult Marsh Sandpiper remained at Cliffe Pools RSPB on 26th-27th, but had felt the urge to move on thereafter.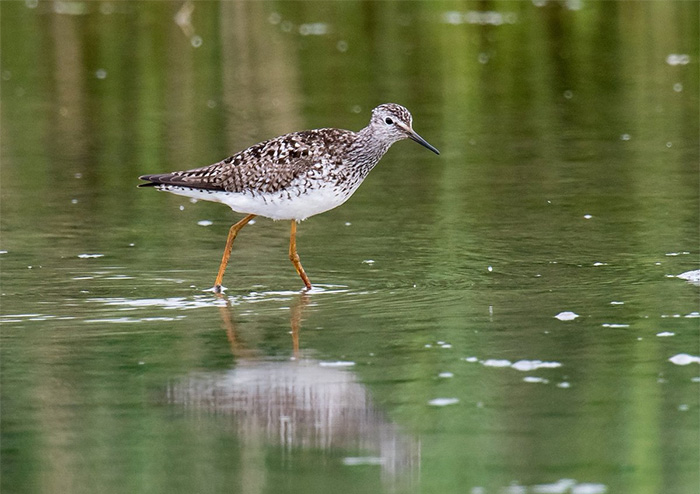 A Temminck's Stint was in North Yorkshire at Bank Island on 2nd.
In Co.Antrim the Long-billed Dowitcher was still present at Belfast Lough RSPB on 26th, but again was not reported after that.
New in, however, were two Black-winged Stilts at Wells (Norfolk) on 2nd.
Five Red-necked Phalaropes were logged this week – one at Grindon Lough (Northumberland) on 27th; and duos on North Ronaldsay (Orkney) on 26th and at Grutness (Shetland) on 27th.
While white-winged gulls were finally almost entirely an afterthought this week, our gulls did offer a touch of variety nonetheless.
We'll start our brief pick over the week's landfill with a couple of notable fly-by birds – starting on Skokholm (Pembrokeshire) where the second-summer Laughing Gull was once again noted passing on 26th; and in Cornwall, where an adult Bonaparte's Gull was seen on 26th passing Penzance. Another Bonaparte's Gull was seen, in Ireland at Tacumshin (Co.Wexford), on 2nd.
Our sole Glaucous Gulls were one seen on Shetland at Sandwick at 29th, and the second-summer bird again on the Lossie estuary (Moray) on 29th.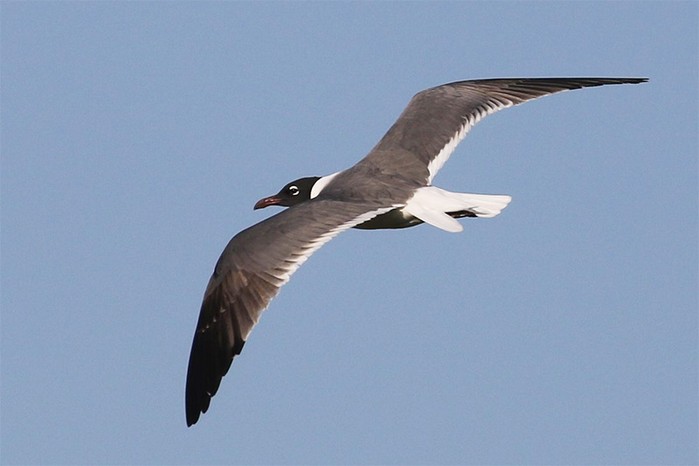 The recent Iceland Gull was still on Barra (Western Isles) on 2nd.
Biggest tern news away from Shetland, in every sense, this week revolved around the Caspian Tern seen on various points of the Exe estuary in Devon on 27th-28th. A classic midsummer arrival this, and always a welcome sight.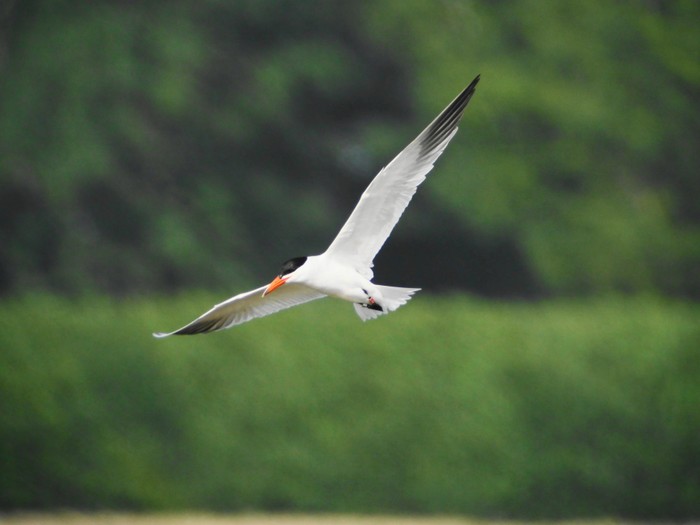 A trio of lost White-winged Black Terns also put in an appearance – one was seen at Lodmoor RSPB (Dorset) on 26th, whilst another adult was present at Minsmere RSPB (Suffolk) on 29th-30th, and a final bird was in Buckinghamshire at Floodplain Forest NR on 2nd.
Our notable raptors this week were confined to a couple of fleeting Red-footed Falcons - a female over St Columb Major (Cornwall) on 26th; and a first-summer female over Hope Point (Kent) on 30th.
Again heading up the final section of our British and Irish news, we've still got the Great Spotted Cuckoo present this week on the machair of Iona (Argyll & Bute) on 26th and, perhaps, still present there as lately as 29th.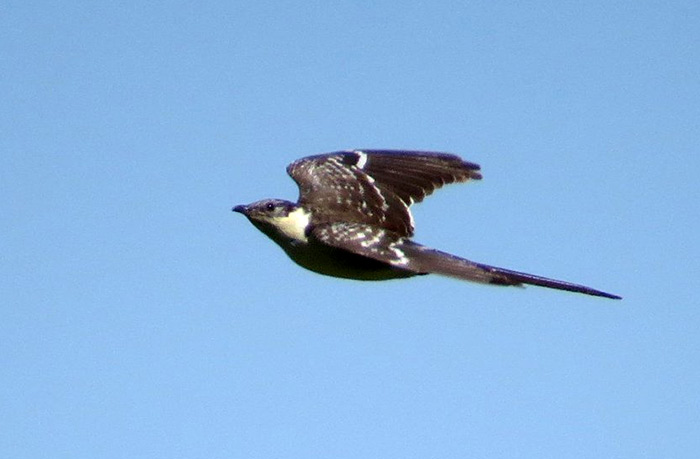 Around 20 Bee-eaters were logged this nationwide, albeit no strikingly green birds were reported this week… A flock of six birds seen in Cornwall in the late afternoon of 30th over Penzance perhaps accounted for the five seen earlier in the day heading east over Porthgwarra.
Another late Hoopoe was seen in recent days, this bird being found near Penysarn (Anglesey) on 26th.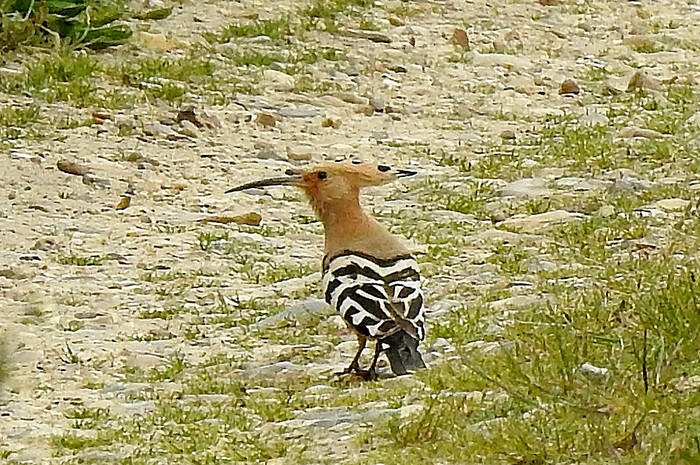 Returning briefly to Cornwall, an Alpine Swift was found on The Lizard on 29th; and a Red-rumped Swallow was noted over Nanjizal on 2nd.
On Skokholm (Pembrokeshire), the recent Short-toed Lark remained on the island until 27th at least.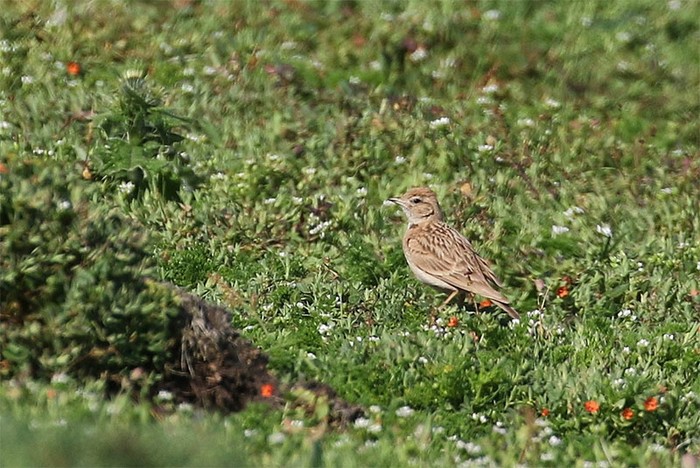 Fair Isle (Shetland) gave us either a late taste of spring or an amuse bouche for autumn in the form of a male Citrine Wagtail on the island on 27th-28th.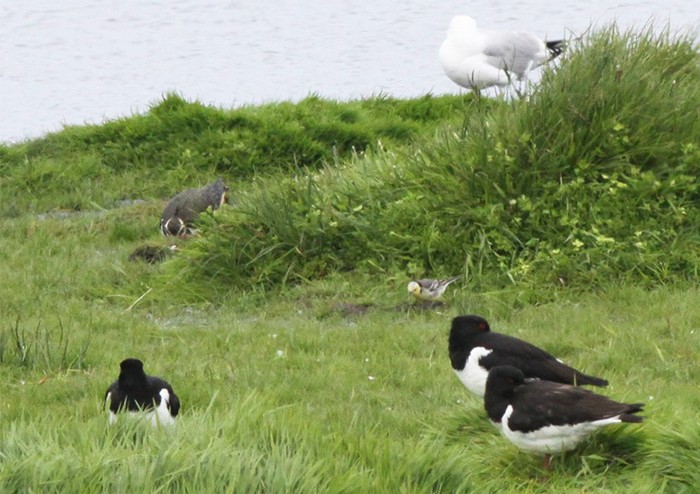 (Three Waxwings reported on Shetland at Laxobigging on 28th were, however, perhaps an even earlier hint of winter…)
All of which brings us to the warblers, where singing birds continued to hold court. At Swalwell (Co.Durham), the Iberian Chiffchaff remained a noisy presence until 2nd.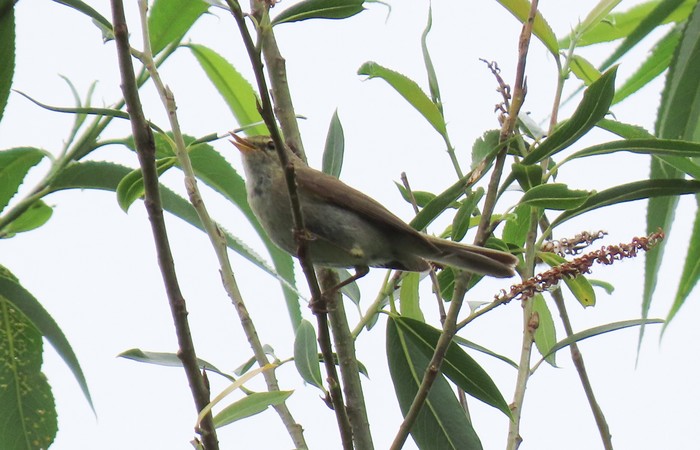 No warbler comes noisier than Great Reed Warbler, and at Pugneys CP (West Yorkshire) the settled bird continued to make himself heard until 30th. On Unst (Shetland) meanwhile the Blyth's Reed Warblers remained in song at Halligarth until 30th.
Two Marsh Warblers were noted this week – one trapped and ringed in Lincolnshire at Gibraltar Point NNR on 28th, and the other in song on Unst at Baltasound (Shetland) on 30th.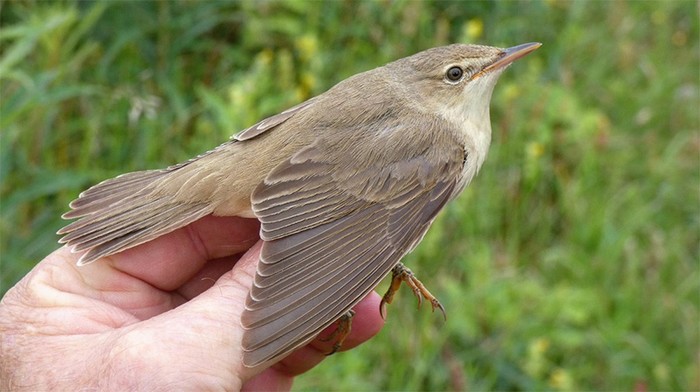 Down now to Anglesey, where the singing Savi's Warbler remained at at Cors Ddyga RSPB until 2nd; further birds in song were logged in Suffolk at Minsmere RSPB and Carlton Marshes SWT on 29th.
An unconfirmed report of a male Red-breasted Flycatcher came from Penryn (Cornwall) on 29th. Of even more insubstantial provenance in Cornwall this week, a (the?) Pied Crow was seen in Perranporth on 26th.
A solitary Golden Oriole was logged at Caherdaniel (Co.Kerry) on 26th.
A female Red-backed Shrike was present in Gloucestershire at Birdlip on 26th.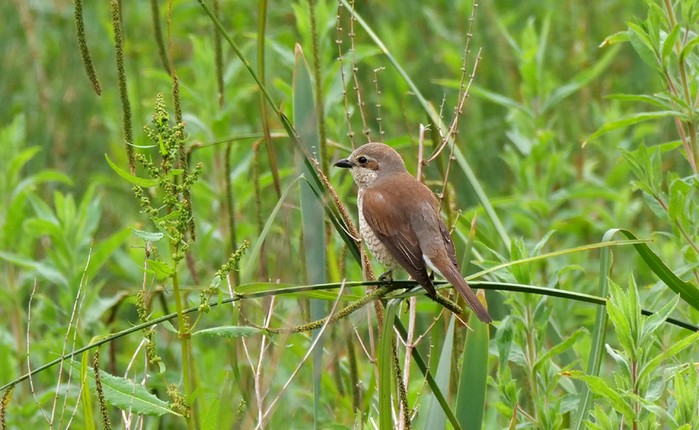 Four Rose-coloured Starlings were found this week in Scotland – one lingered on Shetland at Grutness on 26th-30th; while another was seen on Grimsay (Western Isles) on 30th; one was seen in Nairn (Highland) on 1st; and a final bird was back in Shetland in Lerwick on 2nd – and a further bird was present for a week until 1st in Cornwall in Hayle.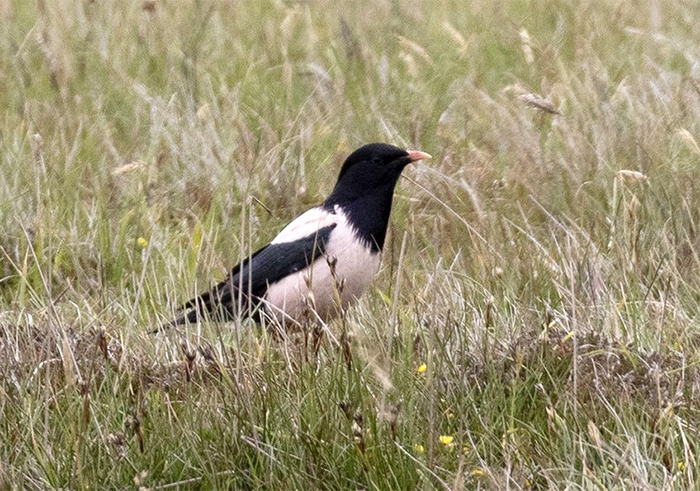 In Kent, the settled Serin remained in song at Littlestone-on-Sea until 29th; another was noted on Portland (Dorset) on 2nd.
Finally, we end up back on Fair Isle (Shetland) where a Common Rosefinch was seen on 26th, marking the end of a generally rather quiet week of domestic news.
We'll start our perambulations further afield in Holland this week where, life imitating art, in light of the recent Red-wattled Plover on Texel, and after my musings about the possible origins of the Grey-headed Plover seen in Scandinavia a few weeks back, what should turn up this week but a Grey-headed Plover at Workum on 27th-28th. One has to ask oneself what's going on with not one but two Asian plovers being found in Holland in the space of a week. Less puzzling was the resident Nutcracker, still to be found at Wageningen on 1st.
In Belgium, the River Warbler remained at Zichem on 27th, while the Pygmy Cormorant was still present that day too at Parc du Woluwe.
France, meanwhile, enjoyed an Elegant Tern at Polder de Sebastopol on 24th-1st.
Finally, in Spain the Red-footed Booby continued to be resident at Caleta de Velez until 1st.
It's hard to look forward to the first full week of July with anything approaching optimism where really startling rarities are concerned. That's not to say we haven't, historically, had some whoppers in the days to come – the popular Cornish Amur Falcon in 2017 leaps readily to mind – but really, it's not a classic time of year.
(We could take a leaf out of Holland's book in the past week – it'd be fascinating to see the reception either Grey-headed or Red-wattled Plover received on this side of the English Channel. My mind casts back to the mixed reception the Spur-winged Plover garnered in Kent in the summer of 1997… and of course, the very different confidence that greeted the arrival of a White-tailed Plover at various sites across England in early July 2010).
Anyway. None of this is (probably) likely to happen. The coming week is, however, prime time for a good tern or two drifting here from the continent, though the jury is probably out as to whether we've done Europe any good turns lately that deserve another… All three of Caspian, Gull-billed and White-winged Black Terns have turned up in the week just ended, and could well be on the cards for the coming days.
Or maybe something orange-billed could this way come? We've history of both Elegant and Lesser Crested Terns in the week ahead. With Elsie but a distant memory off the Northumberland coast, one of the latter would be a popular find…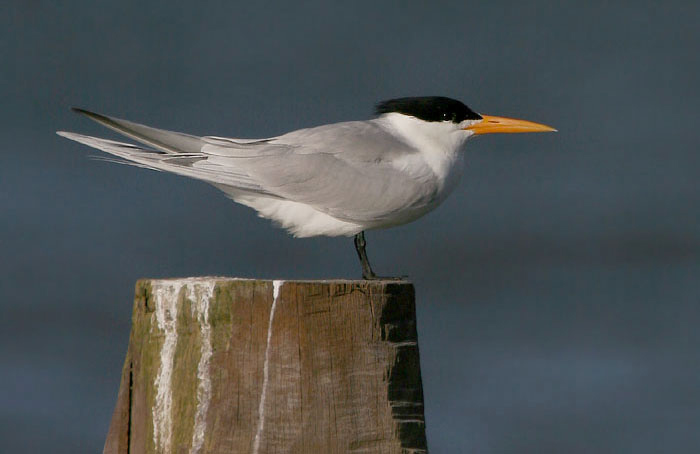 Jon Dunn
3 July 2019
Many thanks to all contributors for their photos and videos this week.
Share this story
Tweet