Weekly birding round-up: 17 - 23 Apr
The week at a glance
The Isle of Wight's good spring continues with a Slate-coloured Junco
Essex lands a Bufflehead of unknown origin
Are there any words more likely to warm a birder's heart than "high pressure over Scandinavia"? Combine those with a long hot bank holiday weekend, and you've got the makings of a great Easter. Without the chocolate, the eggs, or the bunnies. Possibly, if you were feeling particularly brave, without the compulsory family gatherings – as there were birds turning up, distractions a-plenty in every direction, and what's a birder to do…?
Slate-coloured Junco (& Great Spotted Cuckoo)
We start the week's proceedings on, where else, the Isle of Wight next where a Slate-coloured Junco was seen in a Ventnor garden on 21st before, inconsiderately, flying off.
The Isle of Wight has been enjoying a good early spring by anyone's standards, not least with the long-staying Great Spotted Cuckoo present, also at Ventnor, this week still until 18th when it too thoughtlessly did a pre-Bank Holiday flit.
The latter is a more or less annual arrival on these shores, albeit such a long-staying bird is rather more unusual. Slate-coloured Juncos, meanwhile, are far from annual – but show a strong preference for spring arrivals, with April and, especially, May being the months of choice for a significant proportion of Britain and Ireland's 43 accepted records to the end of 2016.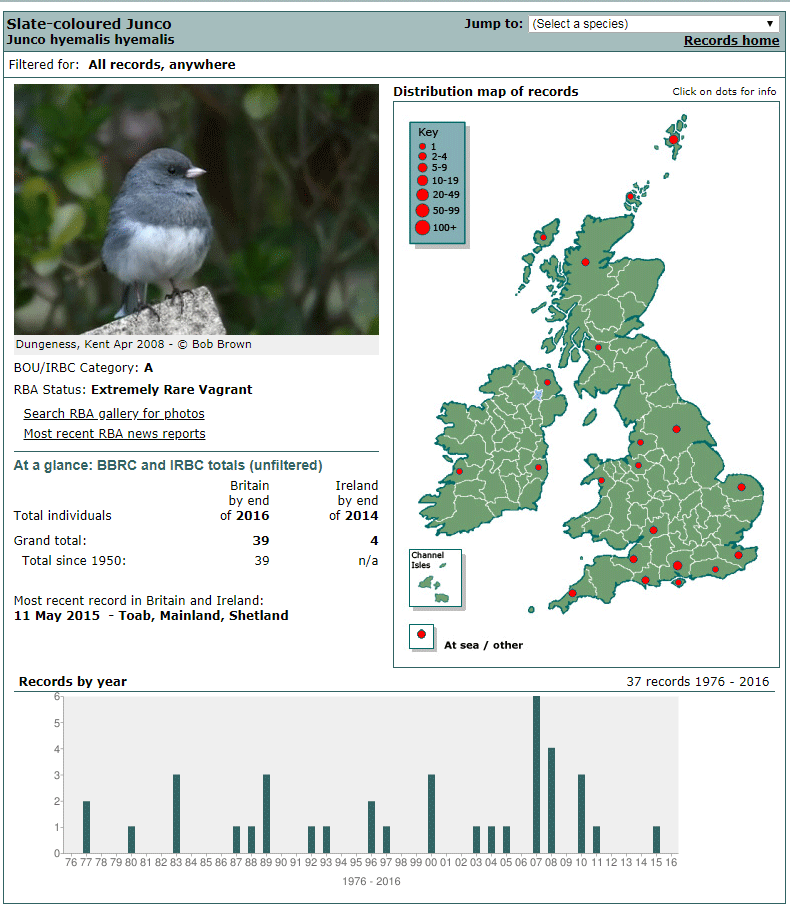 The Isle of Wight's sole previous record was an April bird, present at Wootton on 8th-9th April 1989. The wait for their next extended thirty years – but with no further sign of this week's bird since that initial garden sighting in Ventnor, the wait for an obliging bird goes on. Hopefully not for another three decades…
Bufflehead
So far so American, and so far so good. There's nothing not to like about a spring Slate-coloured Junco. On the other hand, a Bufflehead in Essex just has the feeling of a bird sent to try us.
Poor old ducks. Especially the colourful American species beloved of ornamental duck fanciers. They're blameless in and of themselves, but we've seen enough of their kind turn out to have hopped the wire from collections, sporting tatty wings or leg bling or both, to have developed an excusable cynicism about their kind. It's like that Russian fable, Peter and the Hooded Merganser all over again.
Sorry, Peter and the Wolf. Easy mistake to make. Cry wolf enough times and even a genuine vagrant duck is going to be eyed with some suspicion.
And let's not even go there where the Baikal Teal reported from Doxey Marshes (Staffordshire) on 23rd is concerned. Forty minutes of my life I won't get back spent crafting the entire British Baikal Teal story for these columns before it turned out to be a hybrid after all. Ducks – if they're not busy escaping from captivity they're whiling away the long days by getting busy with other ducks of entirely different species…
So, putting my innate scepticism to one side for a moment, let's have a look at the female Bufflehead at Hanningfield reservoir (Essex) on 21st. On the positive side, it was said to be elusive – always a good start – and there's nothing particularly awry about an April record. In fact, there's barely a month in which one of our past 17 British records hasn't turned up in. Any month apart from August, September or (oddly, perhaps) December can boast a bird that the relevant adjudicators deemed not to be an escape.
(Perhaps including within their number the odd one or two that raises an eyebrow to this day, but heyho. American ducks. Almost anything goes).
As for making our minds up about this particular bird… 'elusive' in the bird news is good, but 'distant' isn't helpful. Distant means it's hard to make any sense of what might be rattling incriminatingly around those ankles. Also unhelpful in the making the case for Essex's first Bufflehead is the ringed and presumed escaped female that's been mooching around the Midlands for months now, and was seen as recently as 19th a little bit closer to Essex – at Ouse Washes RSPB (Cambridgeshire), where it's spent much of the first half of April, with a quick foray to Potteric Carr YWT (South Yorkshire) on 18th for good measure. All of which tells us that, presuming this is the same bird, it's got itchy feet. And might easily account for the bird in Essex on 21st.
There was no sign of it in Essex on 22nd… but on 23rd a familiar ringed female was in Nottinghamshire at Holme Pierrepont.
We'll see what's made of the Essex record by the authorities in due course…
The pace continued to pick up this week where White-billed Divers were concerned, with at least 15 birds logged in Scotland – with Portsoy (Aberdeenshire) enjoying the lion's share of daily sightings, varying from just one bird off there on 19th to nine or more there on 22nd. Away from Scotland, one was seen from Malin Head (Co.Donegal) on 17th.
Ireland accounted for the first of the week's Pomarine Skuas - a species that in short order we'll be hearing a lot more of, but for now the first pioneers of spring passage were coming within sight of the British and Irish coastline. On 19th, one was seen from Rathlin Island (Co.Antrim), while singles were seen on 19th and 20th off Heysham (Lancashire). Lancashire accounted for another sighting on 20th from Rossall Point, with one also that day off Walney (Cumbria). The English Channel got a look in on 21st, with one seen from Splash Point (East Sussex) and two in short order from Dungeness (Kent). Then, on 22nd, 13 passed Dungeness and Splash Point respectively; Beachy Head (East Sussex) accounted for 17 in the morning alone; and a handful of single birds and duos were noted off Portland, St Aldhem's Head and in Chesil Cove (Dorset); on 23rd a further dozen were seen in the English and Bristol Channels.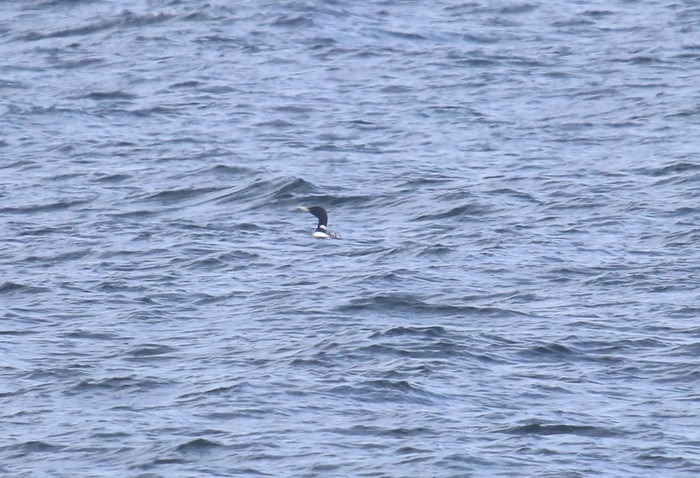 Plenty of colour and variety this week amongst our long-legged beasties, not least amongst our many resident Cattle Egrets, now sporting summer plumes and generally getting set (one hopes) for a bumper breeding season. Our highest count from several hundred nationally once more this week was again on the Somerset Levels where 74 birds were tallied at Ham Wall RSPB on 20th.
Staying in the Somerset area for a moment, a possible Purple Heron was reported from Meare Heath on 21st; another was seen that day in Norfolk at Burnham Norton and, on 23rd, at Burnham Overy.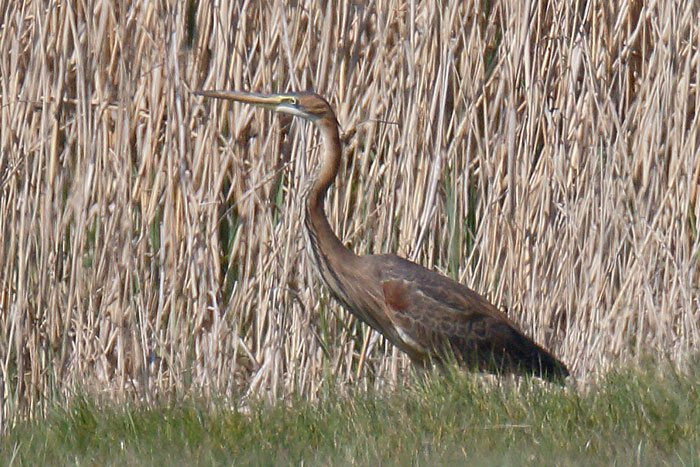 Down on Scilly the showy Night Heron remained on St Mary's on 17th-20th.
A Black Stork was reported circling Arundel WWT (West Sussex) on 17th. White Storks meanwhile continued to be seen all over southern England, with daily reports of single birds all over the place amounting to 18 records that included a green-ringed escapee at Westhay Moor NNR (Somerset) on 18th as a reminder that all is far from how it necessarily seems with them…
No such complications are posed by Glossy Ibises - we enjoyed another good week for them, not least in Co.Wexford where the sightings were coming thick and fast: at Rosslare still on 17th; two birds again at Lady's Island Lake and Tacumshin respectively on 18th; and a singleton at South Slob on 20th. Co.Cork got a look in too, with the single bird still at Clonakilty on 17th-18th.
English birds were accounted for by settled individuals at Marazion RSPB (Cornwall) on 17th-23rd, Fishlake Meadows HIWWT (Hampshire) on 17th-23rd, and Shapwick Heath NNR (Somerset) again on 20th-23rd. Further sightings came from Swillington Ings (West Yorkshire) and Oare Marshes KWT (Kent) on 17th and, on 19th, two birds in Cornwall over the Hayle estuary and at St Gothian's Sand LNR. The Welsh regular at Newport Wetlands NNR (Gwent) was seen again there on 23rd.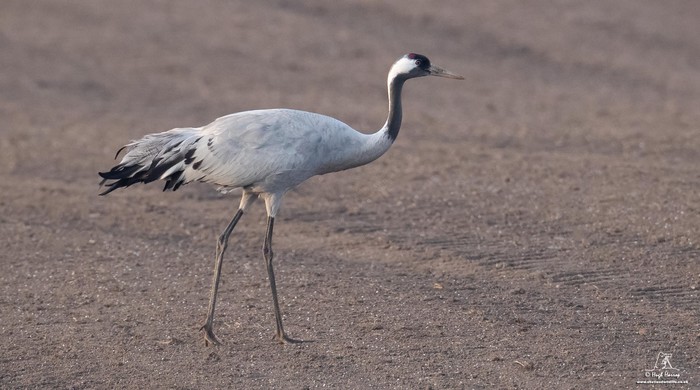 Common Cranes remained very much a feature for another week, with wandering birds reported widely the length of Britain – our furthest northerly record being one in Shetland in the Bakkasetter area of south Mainland on 22nd-23rd, while one remained at Dungeness (Kent) until 20th in the far south. With the species becoming more established as a British bird, and augmented by continental wanderers, it feels like a Common Crane could conceivably drift over just about anybody's garden airspace one of these spring days in years to come. (Though not mine. Yet…)
The previous week's Spotted Crakes remained at Potteric Carr YWT (South Yorkshire) on 17th-20th and Saltholme RSPB (Cleveland) on 17th-21st. We close the section with the welcome news that the first singing Corncrakes have been heard in Ireland and Scotland and, back in England, Bitterns are a-booming. I wonder if anyone's keeping a careful ear open in Suffolk at Carlton Marshes SWT…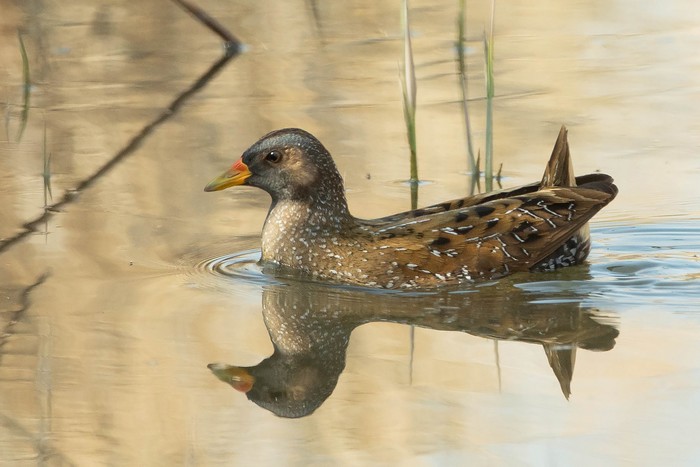 Summer is coming, and the goose news is getting increasingly hard to come by. Before we get onto ducks – hooray – we've just a few honkers to deal with. Namely a Black Brant still lobbing around the Spurn (East Yorkshire) area on 17th-20th, and another seen at Lough Neagh (Co.Armagh) on 21st.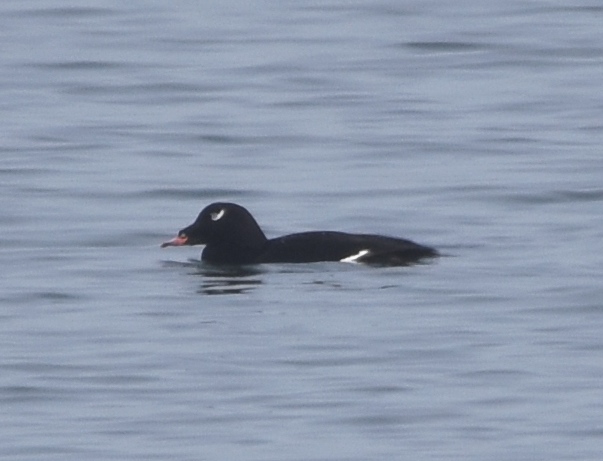 And so to ducks. Top, uncontentious news this week was the continued presence of the American White-winged Scoter off Musselburgh (Lothian) still on 18th-23rd; sharing the site with two Surf Scoters still on 17th-22nd and then, on 23rd, four of the latter species. A further Surf Scoter was seen in Ireland at Lahinch bay (Co.Clare) on 22nd.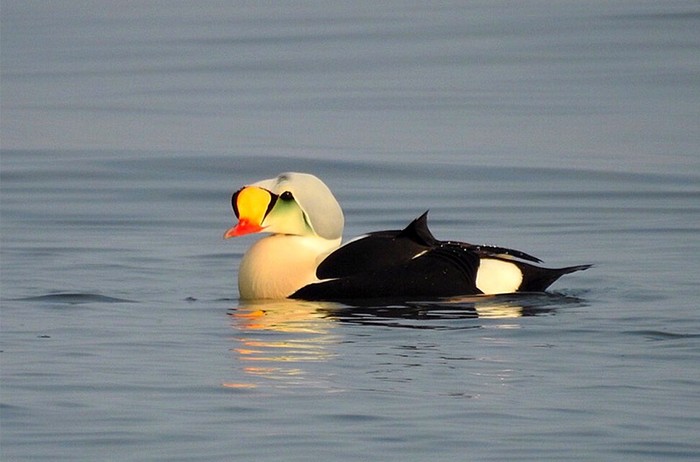 Highland continued to hang onto the drake King Eider at Nairn on 17th-23rd – whilst colourful and confiding, this was overshadowed by a more subtle and intriguing Common Eider this week. A first-winter drake dresseri 'Dresser's Eider' put in an appearance off Skerries (Co.Dublin) on 19th-22nd. This American form of Common Eider remains a rare beast on this side of the Atlantic, with this bird being both Ireland and the Western Palearctic's second record. While British birders, particularly in northern Scotland have turned up a number of good candidates for borealis 'Northern Eider', the search for a dresseri in British waters goes on…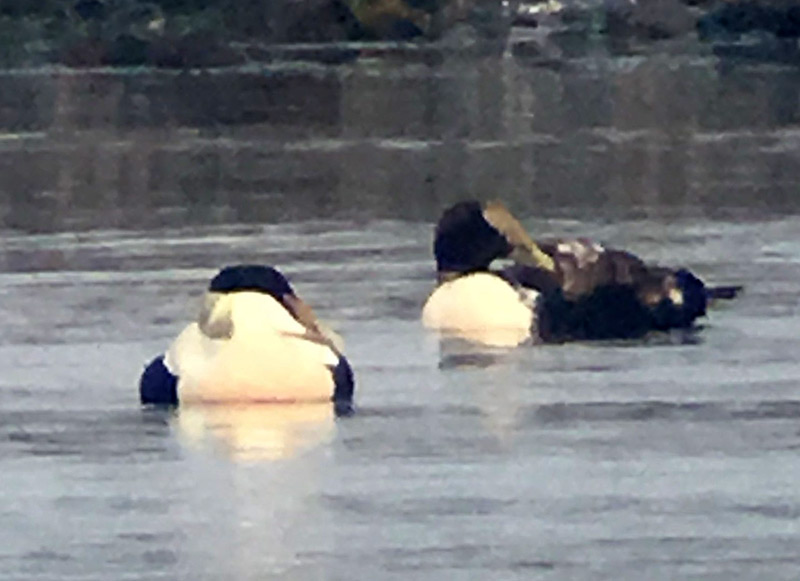 Turning our eyes to freshwater, two drake American Wigeons remained on offer this week – at the National Wetlands Centre WWT in Carmarthenshire on 17th still, and at Leighton Moss RSPB (Lancashire) on 17th-20th.
In Highland the drake Blue-winged Teal was still present at Mellon Charles on 17th-23rd, and the resident drake Black Duck remained at Strontian on 17th-23rd.
Green-winged Teals were contracting somewhat nationwide. Birds were logged this week at East Coast NR (Co.Wicklow) on 17th-19th still; Skewjack (Cornwall) on 17th-18th and again on 23rd; Budle Bay (Northumberland) still on 17th-22nd; at Ouse Washes RSPB (Cambridgeshire) on 18th; in Suffolk at Herringfleet Marshes still on 18th-23rd; at Vesnaby (Orkney) on 19th; and back in Cambridgeshire at Berry Fen on 19th-23rd again.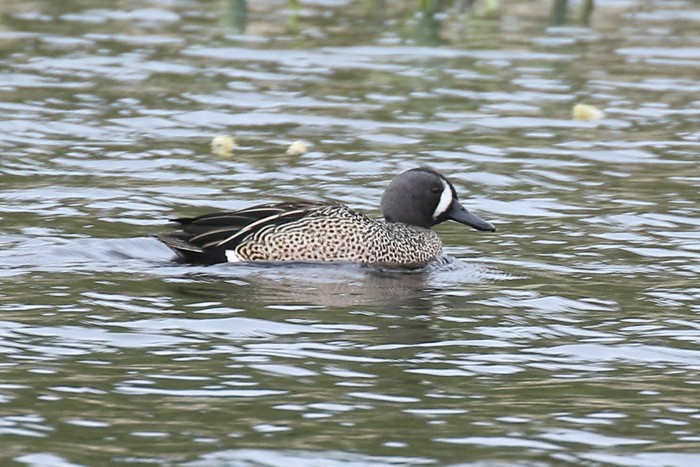 Staying in Orkney, the drake Lesser Scaup remained on Sanday on 21st, while the young drake was still present on Blagdon Lake (Somerset) on 21st-22nd.
One of the recent Ferruginous Ducks remained with us this week – the drake still at Silverlink Park LNR (Northumberland) on 19th.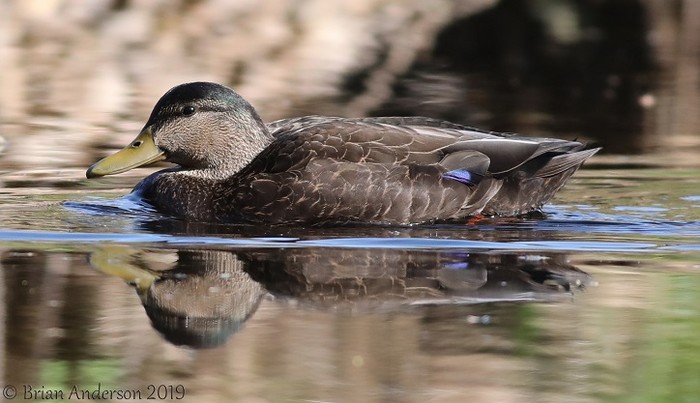 The three Ring-necked Ducks on Devon's Slapton Ley still on 17th-18th remained the highest single site tally of the 15 logged nationwide over the course of the week – though their number dropping to a single bird on Slapton Ley on 20th-21st suggests that these winter staples are starting to think about moving on.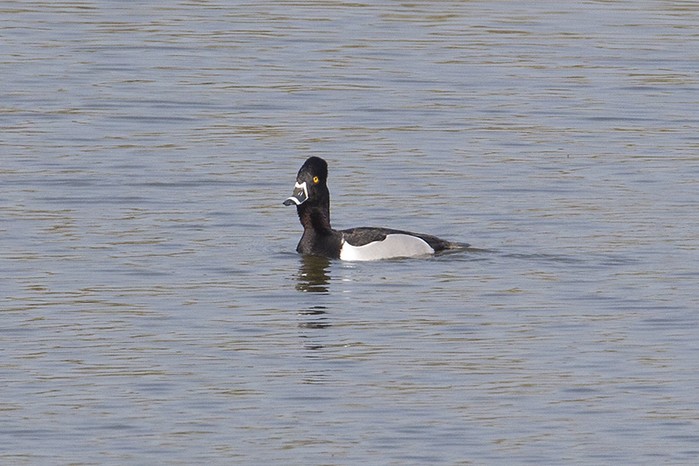 Finally the adult Pied-billed Grebe remained on Loch Feorlin (Argyll & Bute) on 20th-22nd and, once more, was heard in song. Will those sweet dulcet tones attract another Little Grebe this year?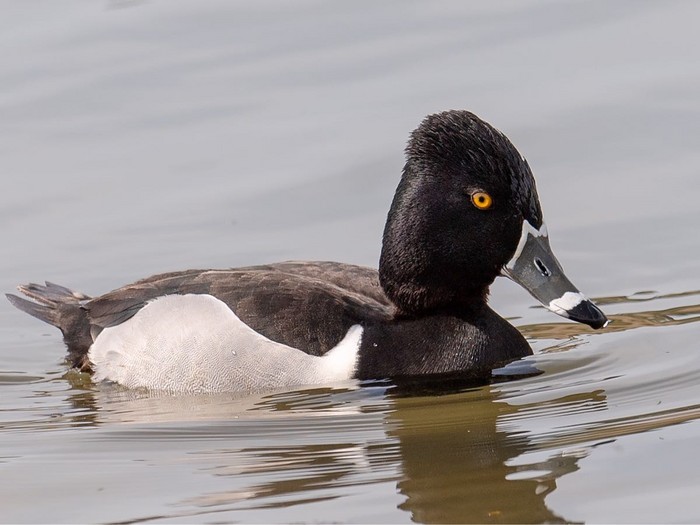 <!—Section Title -->
It's coming to the time now when the Shorebirds section of proceedings is an utter pleasure to write, with colour and variety a-plenty to sink one's teeth into. We'll start that with the happy news that yet more Black-winged Stilts were filtering north this week – birds were noted on Tiree (Argyll & Bute) still on 17th-18th; two birds were at Rye Harbour (East Sussex) on 17th-19th; a male was gracing Potter Heigham (Norfolk) on 19th-23rd; two were seen at Dungeness (Kent) on 20th and again on 22nd; three were seen in the evening of 21st in Christchurch Harbour (Dorset); and on 22nd-23rd two were present at Minsmere RSPB (Suffolk), while one was noted in flight over Westleton Heath on 22nd.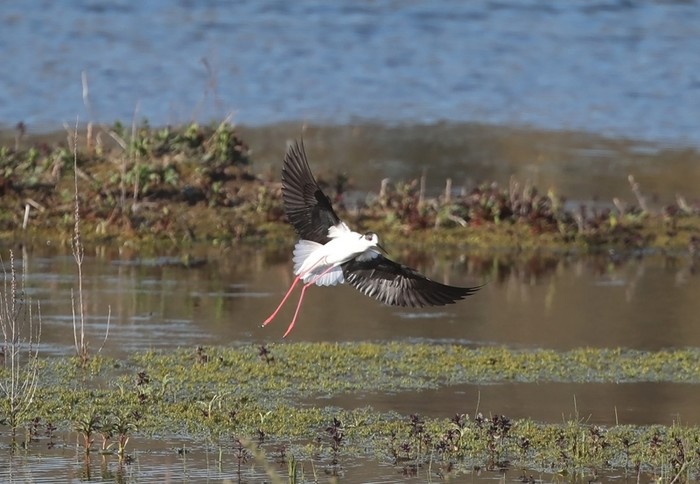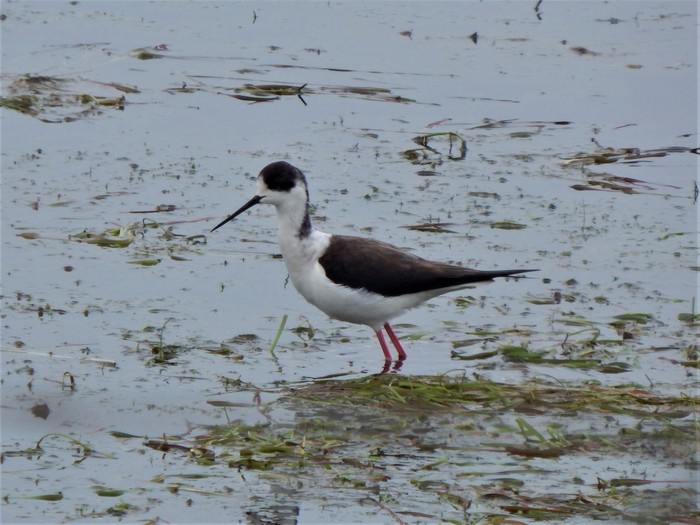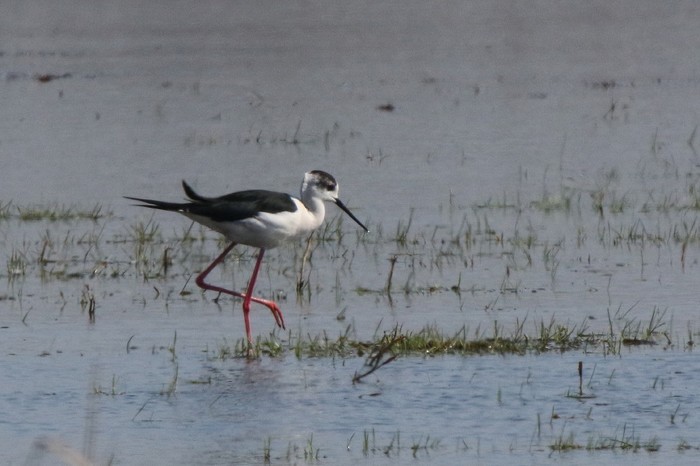 Temminck's Stints too were finally on the move – single birds were seen at Mickle Mere (Suffolk) on 19th and Abbotsbury (Dorset) on 20th; two were present at Welney WWT (Norfolk) on 21st; one was seen in Cornwall at Walmsley Sanctuary CBWPS on 21st also; and on 23rd single birds were present at Bishop Middleham (Co.Durham) and Frampton Marsh RSPB (Lincolnshire).
A trip of 12 possible Dotterel was reported from Abbeystead (Lancashire) on 18th; on 20th more concrete sightings came in the form of three at Stone Creek (East Yorkshire) and one on Nethermost Pike (Cumbria), with a further probable noted at Sheffield (South Yorkshire) that day also; and on 21st three were seen at Blencathra (Cumbria). 23rd was marked by a fresh arrival of birds – trios on Islay (Argyll & Bute) and Great Ormes Head (Conwy), and a single bird at Ben Cleuch (Forth).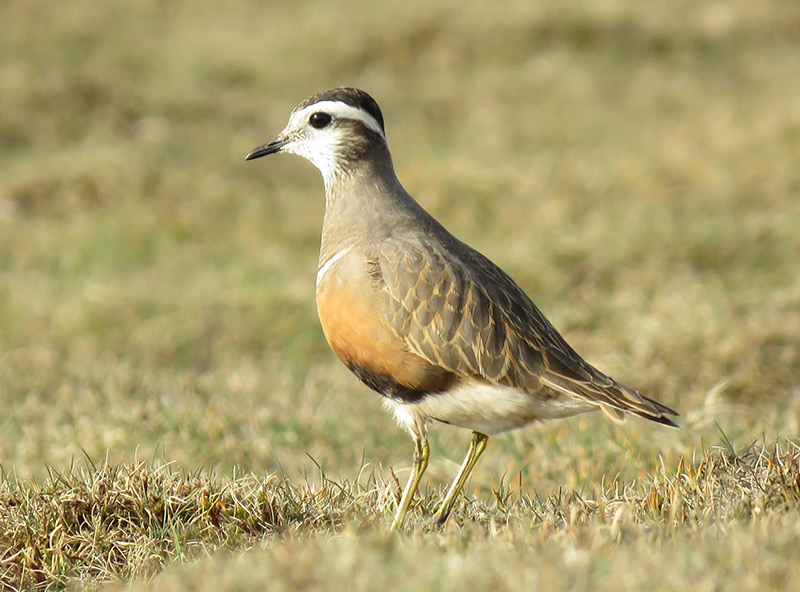 Displaced North American waders heading north are a lovely feature of this time of year – this week saw two individuals of two species logged, albeit neither was sticking around. A Pectoral Sandpiper was seen at Langford Lowfields RSPB (Nottinghamshire) on 20th; while a Buff-breasted Sandpiper was found at Marshside RSPB (Lancashire) on 21st.
More settled North American birds remained in the form of the Lesser Yellowlegs still at Lodmoor RSPB (Dorset) on 17th-20th; the Cornish individual again at Devoran Quay on 17th; and a fresh bird found in Ireland at Clogheen Marsh (Co.Cork) on 20th. Ireland also provided another sighting of the Spotted Sandpiper at Ferrybank (Co.Wexford) on 20th still.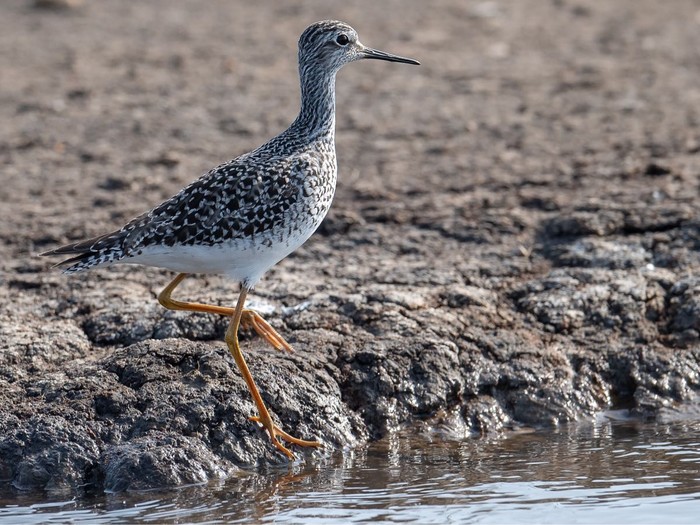 Back in England, the Long-billed Dowitcher was still present at Frampton Marsh RSPB (Lincolnshire) on 17th-23rd.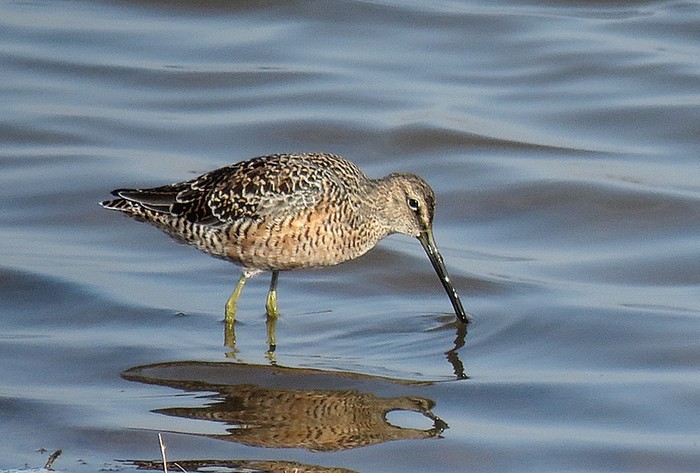 Finally we end up in Wales where, on 22nd-23rd, a male Red-necked Phalarope was present at Newport Wetlands NNR (Gwent).
Interesting gulls, rather like geese, are starting to thin out now. It'll soon be the turn of the terns to enliven these columns. For now, though, we turn to the adult Bonaparte's Gull still in Oxfordshire at Blenheim Palace on 17th-22nd to provide welcome rarity value; with another first-winter bird logged this week in Devon at Northam Burrows CP on 21st; and another adult on 22nd in Cardiff Bay (Glamorgan) on 22nd.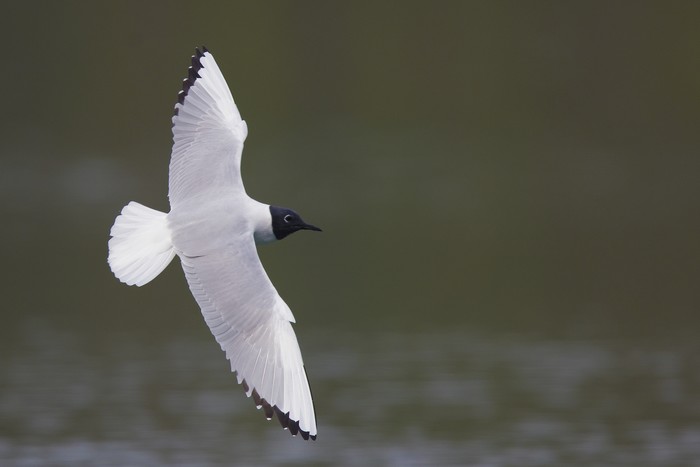 In a sure sign of the changing times, our sole Ring-billed Gull report this week was a vague one – a possible seen flying by Workington (Cumbria) on 18th.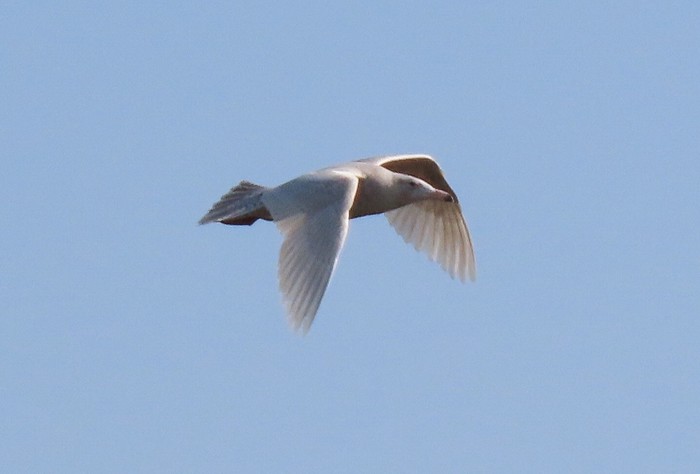 Just shy of 20 Iceland Gulls were noted nationwide this week, but their bulkier brethren were more conspicuous by their absence – some half dozen Glaucous Gulls were logged: on 17th at Big Waters (Northumberland), Tyninghame (Lothian) and Tralee Bay Wetlands Centre (Co.Kerry); on 19th at Gibraltar Point NNR (Lincolnshire); on 20th-22nd at South Uist (Western Isles); a further probable on 20th at Radipole Lake RSPB (Dorset); on 22nd-23rd at Shibdon Pond (Co.Durham); and on 23rd on Lewis (Western Isles).
Our confirmed White-tailed Eagle action this week was restricted to the northern isles where, on Orkney, a bird was seen on North Ronaldsay on 17th and South Ronaldsay on 18th; and on Shetland, where an adult bird was reported from the vicinity of the Laxfirth quarry on 19th. A further probable juvenile was reported over Rye Meads RSPB (Hertfordshire) on 22nd.
The clement weather of the past week delivered Black Kites aplenty, with around 15 birds reported throughout. At least one had even made it as far north as Shetland, being seen heading north off Fair Isle on 19th, followed by sightings from Unst on 20th and Cunningsburgh and Sumburgh on 22nd. One was also logged on Orkney, seen at Orphir on 20th. All of our remaining birds had a more southerly distribution – on 18th one was noted at Cheriton (Kent); on 19th one was seen at Westleton Heath (Suffolk) and another possible was reported from Cropston (Leicestershire); on 20th sightings came from Wilton Woods (Cleveland) and Bexhill (East Sussex); on 21st birds were seen at Upper Deal (Kent) and Marshchapel (Lincolnshire). On 22nd a fresh glut of sightings came – at Birchington (Kent); Felixstowe Ferry (Suffolk); Chew Valley Lake (Somerset); and Pershore (Worcestershire). The week concluded on 23rd with birds seen at Burnham-on-Sea (Somerset) and Newport Wetlands NNR (Gwent).
Rough-legged Buzzards put on a late good show this week, with rather more seen that of late. On 18th one was noted at Burnley (Lancashire); on 19th sightings came from Dunkirk (Kent) and Belton Marshes (Norfolk); on 20th Winterton (Norfolk) provided a bird whilst another was seen in the west at Lulworth (Dorset), and one was up in Orkney that day too at Birsay Moors RSPB; and on 21st one was seen on the Pegsdon hills in Berkshire. Finally, on 23rd one was seen way back down in the south east at Ash Level (Kent).
We'll start with some late news from the previous week – the possible Eastern Yellow Wagtail seen on St Mary's (Scilly) in the afternoon of 16th has proved, from a sound recording, to have been the real deal – and one would assume probably a different bird to that which spent a good while on the island at the back end of 2018, with some 10 weeks having elapsed since the latter bird was last seen.
Scilly was where a lot of the migrant passerine action was happening this week, as we'll see in what follows, but perhaps no more so than with Subalpine Warblers of one hue or another…
Things got under way on 17th with a dead male bird found on St Agnes – what looks like it may end up proving to be Scilly's first confirmed Western Subalpine Warbler, hard though that is to believe – there will have been others, surely, in the past, but like so many past Subalps they're consigned to the one-or-another category in the brave new world of Eastern, Western and Moltoni's possibilities. (If the dead one doesn't pass muster, there's now also been a live one in the form of a male Western Subalpine Warbler on St Agnes on 23rd).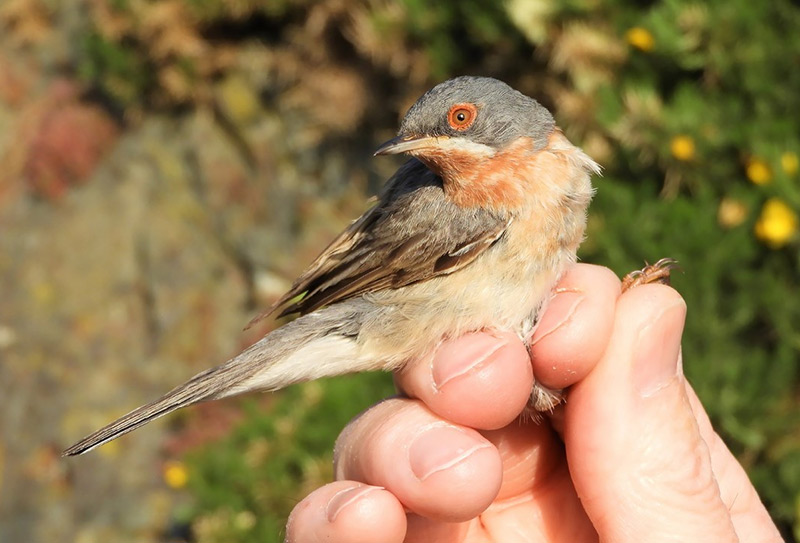 The dead-on-arrival bird was followed on 18th-19th by a female Subalpine Warbler sp on St Mary's, and on 19th-21st by a first-summer male Eastern Subalpine Warbler on Bryher. Tresco now needs to pull a Moltoni's Subalpine Warbler out of the bag and Scilly will have had the full set in short order…
Before we move on to other warblers, Suffolk scored a male Western Subalpine Warbler at Westleton Heath on 18th, while an Eastern Subalpine Warbler was trapped and ringed on Lundy (Devon) on 22nd.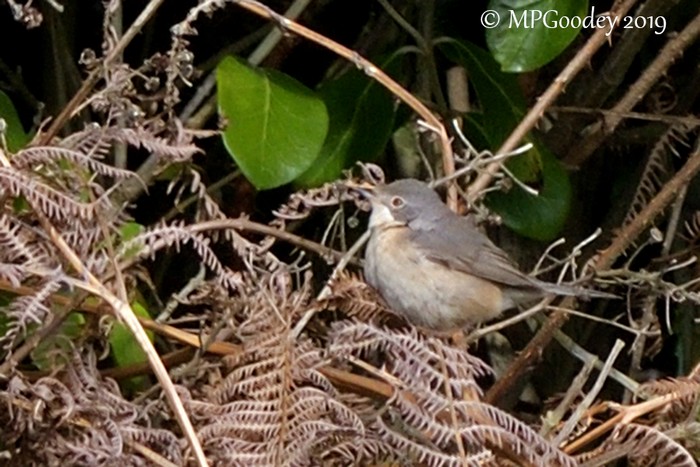 Winter lingerers remained this week in the form of the singing male Pallas's Warbler still at Coverack (Cornwall) on 17th-20th, and a singing Yellow-browed Warbler at Scarborough (North Yorkshire) on 20th; with another of the latter seen on 20th on Lundy (Devon) also, and one in song at Gunton (Suffolk) on 23rd.
More seasonal Phylloscs came in the form of singing Iberian Chiffchaffs - birds confirmed at Bets-y-Coed (Conwy) still on 17th-18th; at The Naze (Essex) on 17th-18th; Seaforth LWT (Lancashire) on 17th; and on 22nd at Lowestoft North Denes (Suffolk).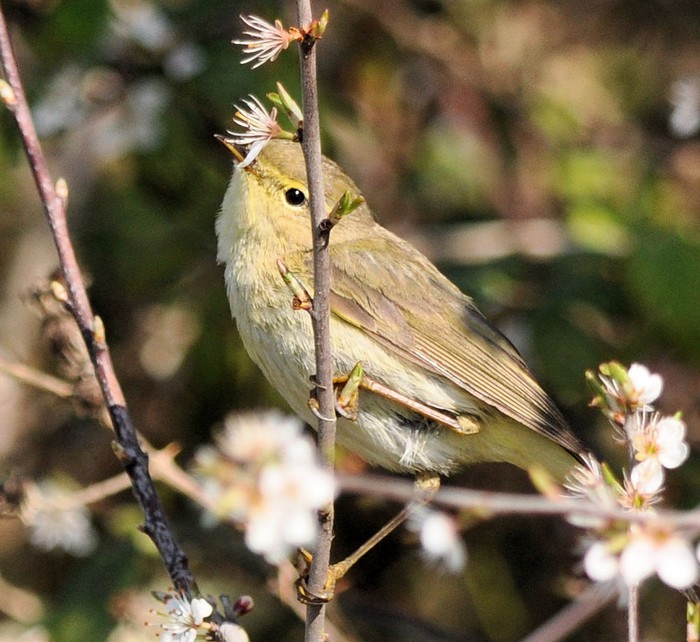 The singing Savi's Warbler remained at Minsmere RSPB (Suffolk) on 17th-23rd, while a couple more arrivals were in voice elsewhere as the week unfolded – at Attenborough NR (Nottinghamshire) on 21st-23rd, Radipole Lake RSPB (Dorset) on 21st-23rd, and Dungeness RSPB (Kent) on 23rd.
If any bird characterised the onset of spring and the general good weather this week it had to be Hoopoes - some 25 birds in all were reported nationally as the days wore on.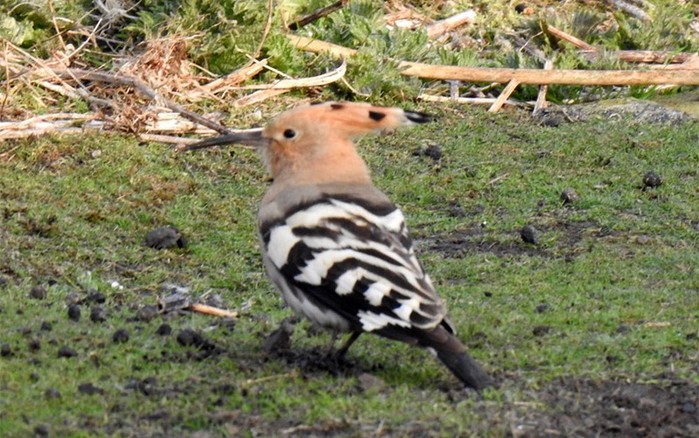 Singing Golden Orioles are the perfect soundtrack to such a Mediterranean vibe – Scilly scored two such birds, one on Bryher and one on St Mary's on 20th.
And continuing the colourful theme, we've got some Bee-eaters this week too – a possible bird at Sheepscombe (Gloucestershire) on 17th was followed by one on 18th on St Martin's (Scilly) and then, on 20th, one was present on Mizen Head (Co.Cork).
Drabber fare came in the form of a couple of Wrynecks - on 18th on St Martin's and also Blakeney Point (Norfolk). More of them in the post soon, surely.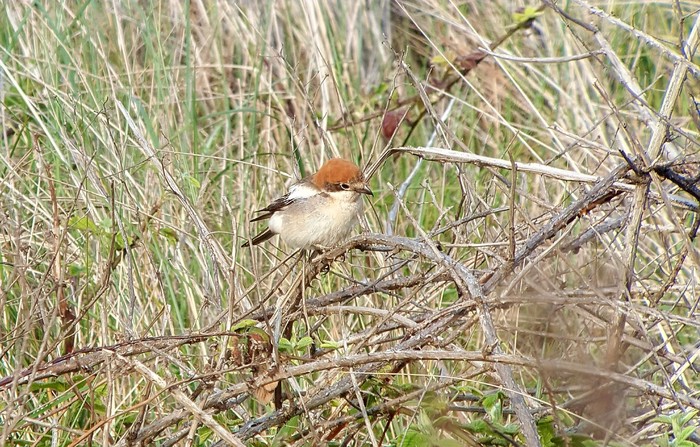 The same must be true of Red-backed Shrikes - one was reported this week on 20th on Malin Head (Co.Donegal), and another on 21st on St Agnes (Scilly) – but the shrike laurels this week belonged to Woodchat Shrike, with three logged: on Cape Clear (Co.Cork) on 19th-22nd; and on the irrepressible Scilly where, on Bryher on 19th-23rd, and on St Mary's on 20th-21st, two further single birds were found. Norfolk finally got a look in on 23rd with a female in Winterton.
Great Grey Shrikes were more subdued than of late – recent birds remained at Hanging Houghton (Northamptonshire), Chorley (Lancashire) and Stiffkey (Norfolk) on 17th, the latter bird hanging on until 18th; while further confirmed sightings came from Unst (Shetland) on 18th and Potter Heigham (Norfolk) on 21st.
Blue-headed Wagtails meanwhile went from strength to strength, with some 20 birds reported – all single birds apart from a pair at Belhaven Bay (Lothian) on 20th and a pair at Llanrhystud (Ceredigion) on 23rd. A single Grey-headed Wagtail was to be had in Lothian also at Skateraw on 18th-19th; while a bird on Scilly on 19th on Bryher was thought to be probably a Spanish x Blue-headed Wagtail.
Absent from the news for a while, the Richard's Pipit at Alkborough Flats (Lincolnshire) was seen again there on 21st-22nd still.
A Red-rumped Swallow at Far Ings NR (Lincolnshire) on 17th was reported as still present there again on 19th, but not subsequently; another was seen on Portland (Dorset) on 22nd.
Two dashing Alpine Swifts were found this week on 18th – at Hayling Island (Hampshire) and inland at Ivinghoe Beacon (Buckinghamshire).
Also black and white, and seemingly every bit as mobile, the Pied Crow continued to be reported from St Just (Cornwall) on 17th-19th but not thereafter. On 22nd it reappeared once more – heading east, it was now in a Clovelly (Devon) garden – and then on 23rd it had started to move a little more to the north, out onto Lundy (Devon).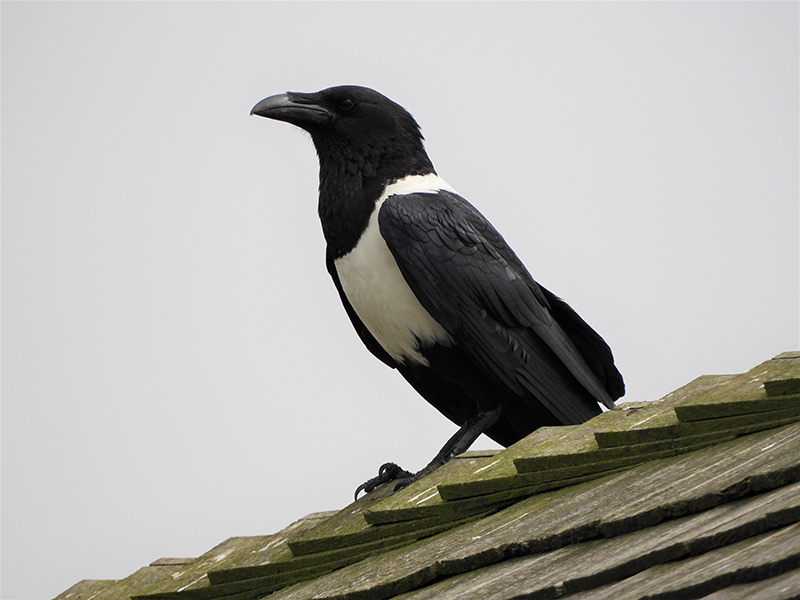 Waxwing continued to work on their seasonal hiatus, with just a very few birds reported this week – one at Longbenton (Northumberland) on 18th followed, on 19th, by four in Aberdeen (Aberdeenshire) and five in Wakefield (West Yorkshire); and two on 20th at Glenrothes (Fife).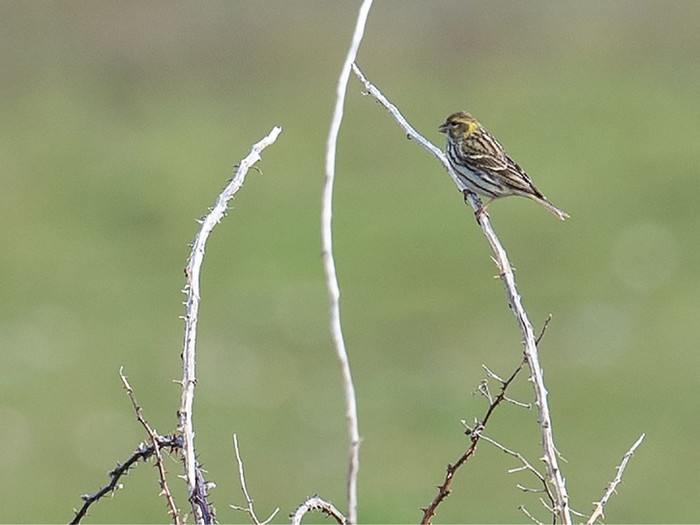 Portland (Dorset) continued to cement its claim to be the best place to bump into a Serin or two with just that, two birds, seen on there on 18th, with at least one bird remaining on 19th. Flyovers were noted on 19th at Sutton (Norfolk) and, on 20th, Land's End (Cornwall) and Exmouth (Devon). Further single birds were seen this week at Durlston CP (Dorset), West Wittering (West Sussex) and Bockhill Farm (Kent) on 21st; and on 22nd and 23rd at Selsey Bill (West Sussex).
More seasonal goodness came this week in the form of an Ortolan Bunting on 18th over Kenidjack (Cornwall), and another on 22nd-23rd at Abberton reservoir (Essex), followed by one more on 23rd on Gugh (Scilly). Fair Isle (Shetland) replied with a Little Bunting on 23rd.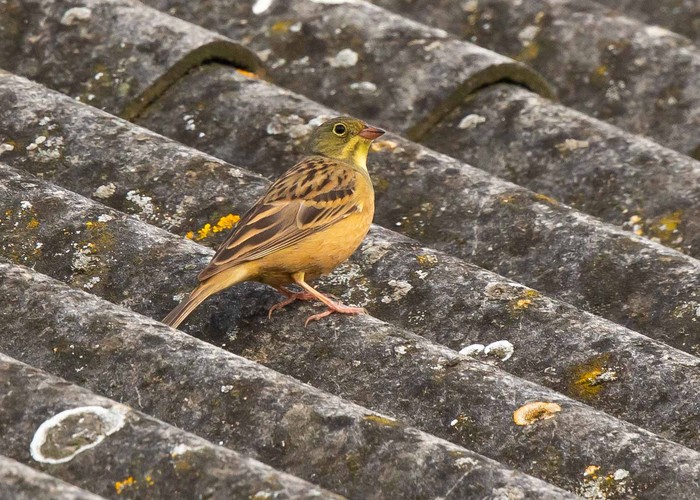 Something notable happened this week further afield – and that's the toppling of Holland as our opening country in the overseas news section. Hats off to Sweden, the country that's already given us Abba, Volvo and, this week, a smorgasbord of rarities…
The displaying Wilson's Snipe remained near Vendel on 17th-23rd, while a further settled rarity came in the form of the Oriental Turtle Dove at Hudiksvall still on 18th-20th. This was all embellished with a drake Black Scoter at Busor on 21st.
Sticking with Scandinavia before we get back to Holland, in Denmark on 21st a Black-shouldered Kite seen at Skagen continued our excellent recent run for the species – a little further north than recent records, providing more food for thought and wishful thinking alike. On 22nd it or another was seen at Sonderho Strand.
And so to Holland, where another Black-shouldered Kite was seen on 21st at Eemshaven… The wintering Nutcracker remained on 20th-21st at Wageningen, while an Audouin's Gull over Hertogensbosch on 18th was Holland's third record.
In Germany the Black-browed Albatross remained at Sylt on 17th-18th, and the Sociable Plover was once more seen at Hertzteich on 18th. Austria landed a Lesser Kestrel near Berndorf on 23rd.
In Belgium, meanwhile, the Pygmy Cormorant was again logged at Parc Domaine du Val Duchesse on 18th.
In France the recent Sociable Plover remained at Sainte-Martin-la-Garenne on 18th-21st, while a Rock Thrush was virtually within sight of the English south coast at Escalles on 23rd; on Guernsey the American Royal Tern remained on 22nd.
Further south now, to Portugal, where the Green Heron was still hanging out at Quinta do Lago on 18th.
Which brings us, seamlessly, to Cape Verde where the recent Black Heron remained on 21st at Praia; and we conclude with a pale morph Trindade Petrel noted there off Raso on 18th which, if within WP boundaries, would be the Western Palearctic's 14th record.
The last week of April… it goes without saying that this means more Black Kites and Black-winged Stilts and, perhaps, while this theme is developing a Black Stork too.
(Black Lark, despite having form in the bird seen on 27th April 1984 at Spurn (East Yorkshire), feels like too much of a leap of faith, particularly with the week ahead featuring cooler, wetter, April shower-ier weather…)
Black Terns have been making themselves known lately so it would be conveniently neat if we landed a White-winged Black Tern this coming week... though the stats suggest that, if we're to have a rare tern, it may instead be a Whiskered Tern - with 21 records for the coming week to the end of 2016, it feels like a distinct possibility.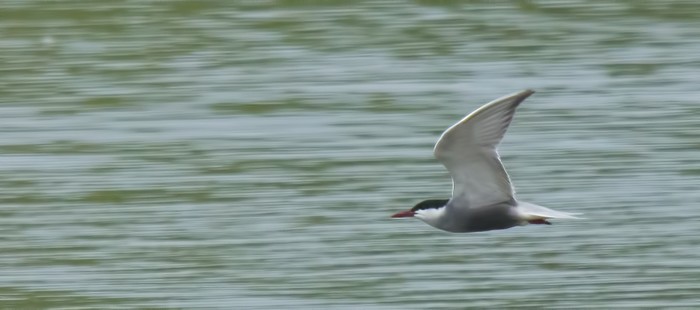 Jon Dunn
24 April 2019
Share this story
Tweet