Weekly birding round-up: 11 - 17 Jul 2018
The week at a glance
South Yorkshire scores big with Britain's latest Audouin's Gull
While East Yorkshire lands a cracking adult male Greater Sand Plover
Much was made, this past week, of the high proportion of Yorkshire players in the England football squad. Shades of the magnificent showing in the past Olympics where the Yorkshire contingent alone of Team GB would have finished 17th in the medals table…
And as in sport, so in birding, with the rarity news in another warm week in the hottest summer since 1976, dominated by Yorkshire once again hitting red-hot form.
Audouin's Gull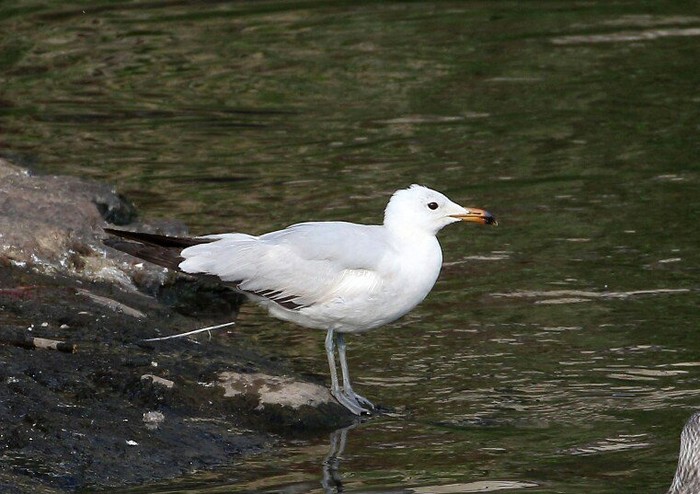 There have been a number of subsequent claimed records of Audouin's Gull since our last accepted record, a second-winter bird at Dungeness (Kent) in October 2014 and, indeed, some of those claims date from earlier in 2018, down in Cornwall.
Lest we forget, however, Audouin's Gull remains a pretty rare beast on these shores. Our first, at Dungeness on 5th-7th May 2003, has been followed by a mere half dozen more accepted records to the end of 2016 and almost all of those have been one-day birds – the exceptions being said 2003 bird at Dunge and one in late August 2008 in Lincolnshire that lobbed around for an unprecedented nine day stay.
What all of those previous records had in common was their proximity to the sea – from Devon to Kent, and thence up to East Yorkshire, if you were going to find an Audouin's it was going to be with the taste of salt spray on your lips. Until this week…
As, on 13th July, a second-summer bird was found in the unlikely surroundings of Sheffield (South Yorkshire). Don't get me wrong, I've nothing against Sheffield, apart from an 8 hour stretch on the roadside there waiting for a lift in the rain when hitchhiking back to Kent from a
Greater Yellowlegs
many years ago. It's just not where I think any of us would reasonably have chosen for our next, nailed-on,
Audouin's Gull
occurrence.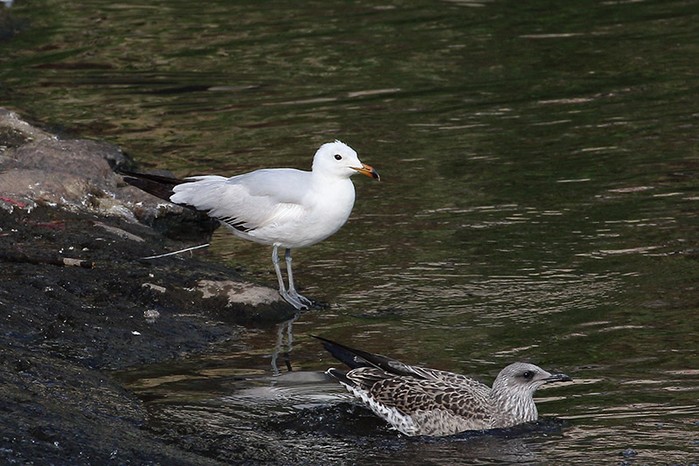 But there you go, birding's a funny old game and this bird was the stuff that local patch-workers dreams are made of. You just never know what might crop up. Unfortunately, glancing at those past records, we could make an informed guess that this bird wasn't going to stick around long. Sure enough, while still present in the very early morning of 14th, it flew off at 5am and… wasn't seen again.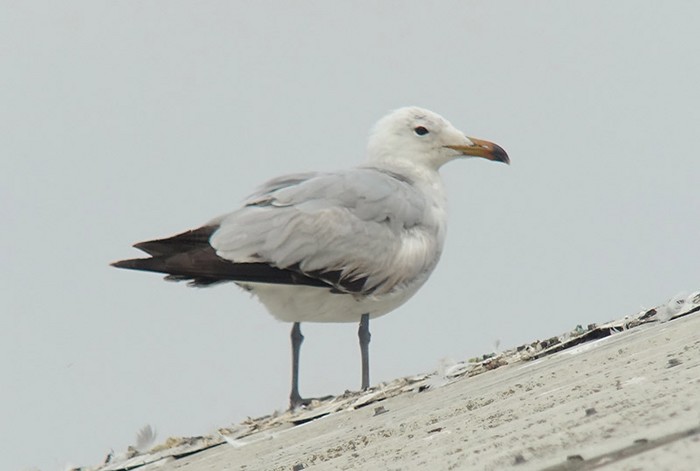 Greater Sand Plover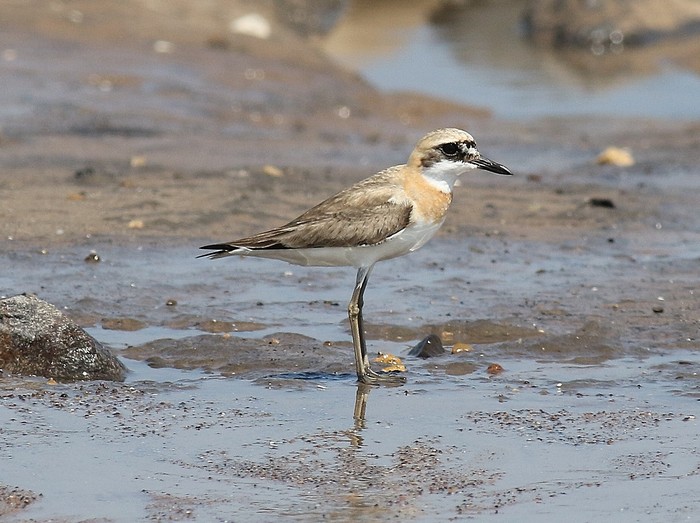 If any Yorkshire county listers failed to get out of the starting blocks in time to catch up with the gull, the second top drawer rarity of the week was a more obliging creature altogether – this time in East Yorkshire, an absolute belter of an adult male Greater Sand Plover at Kilnsea and Easington from 14th-15th.
While on paper it's a (marginally) commoner proposition from a British context than Audouin's Gull, Greater Sand Plover records remain sporadic at best, and if the past decade is anything to go by will be overtaken by the gull in the coming decade. For now, this latest bird represents just the 17th British record, and the first since 2012; and in passing interest, another was to be found this week in Sweden at Smaland on 13th-14th.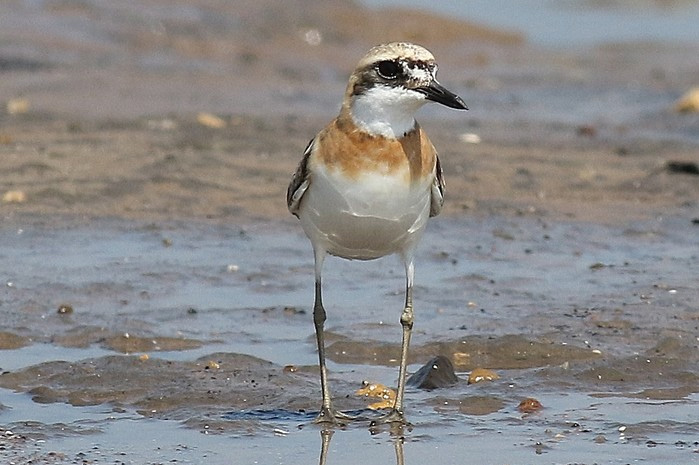 East Yorkshire is clearly the place to see one in Britain, however, as this superbly showy bird follows individuals at Kilnsea on 3rd July 2004 and, the county's first, one that lingered at Spurn from 29th July to 6th August in 1981.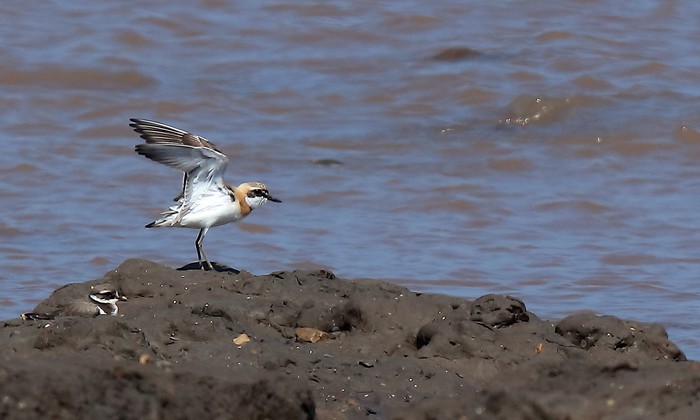 All of which dry statistics fail to do any justice whatsoever to a bird of this calibre and stature – you can keep your subtle stints: rare shorebirds don't come much funkier and more fabulous than a summer example of Greater Sand Plover.
Our seabird sightings remained mirror-calm this week, with only the merest ripples of excitement in the form of a couple of Wilson's Petrels seen once more from Scilly pelagics, on 12th and 16th, and an Irish bird off Cape Clear (Co.Cork) on 12th also.
A single Cory's Shearwater was noted at sea off Bridport (Dorset) in the morning of 11th; a Balearic Shearwater was off Prawle Point (Devon) on 17th.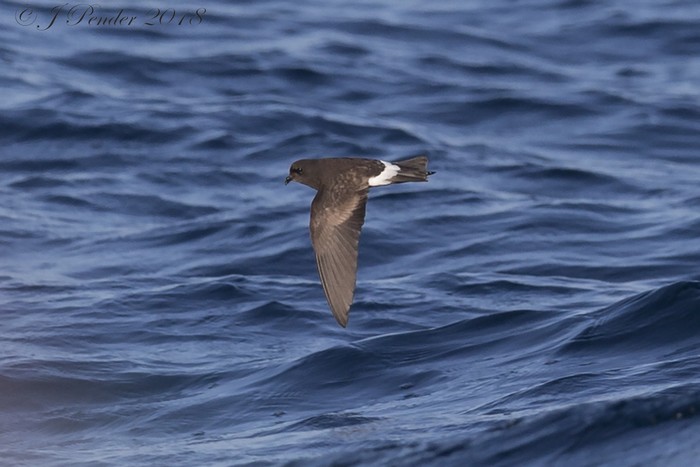 Pomarine Skuas crept, just, into double figures with 10 birds in all seen this week: on 11th singles off St Kilda (Western Isles) and Spurn (East Yorkshire), with two that day from Whitburn CP (Co.Durham); on 12th two were seen from Hadston (Northumberland), with a single at sea off Cape Clear (Co.Cork); and further singles were seen on 13th off Amble (Northumberland), 14th at Abbotsbury (Dorset), on 15th off Spurn once more, and on 17th from Musselburgh (Lothian). A single Long-tailed Skua was noted off Barra (Western Isles) on 11th.
Returning to petrels to round things off, a couple of nocturnal Leach's came into northern isle nets this week – one was trapped and ringed on Fair Isle (Shetland) on 11th, and another was caught on North Ronaldsay (Orkney) overnight on 15th.
Best of our long-legged beasties this week was a Black Stork seen passing over Thorngumbald (East Yorkshire) in the early evening of 15th, with it or another seen on 17th at Anstey (Leicestershire); a White Stork was logged in Cheshire near Congleton on 12th.
A trio of Glossy Ibis popped out of the woodwork – one again in Norfolk at Hickling Broad NWT on 14th, one at Rutland Water (Leicestershire) on 16th-17th, and one on 17th at Matford Marsh RSPB (Devon).
Purple Herons also returned to feature, modestly, in the news – single birds seen on 14th in flight at March Farmers (Cambridgeshire) and on 16th-17th in Dorset on Studland at Littlesea.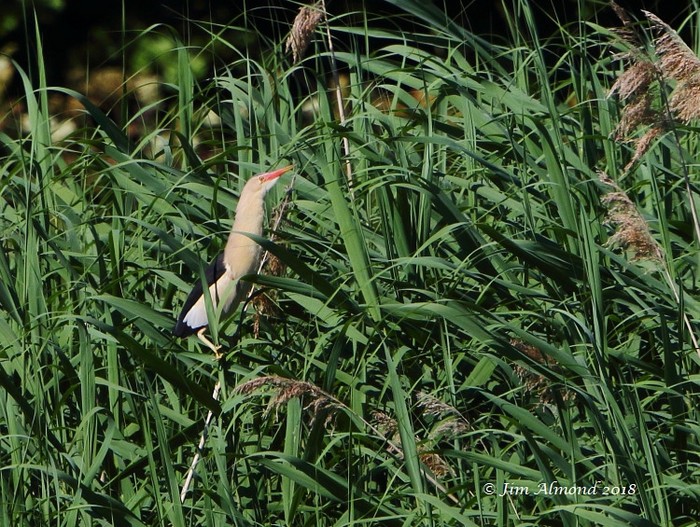 The singing male Little Bittern remained in Shropshire at the start of the week, at Chelmarsh reservoir still on 11th-13th.
Cattle Egret sightings were, once again, dominated by news from the Somerset Levels – nine birds being seen at Catcott Lows NR on 13th. Elsewhere, the bird remained at Dickleburgh (Norfolk) on 11th-17th; one was still in Lancashire at Marshside RSPB on 11th-16th, with a bird present at Southport Marine Lake on 17th; two were seen at March Farmers (Cambridgeshire) on 14th; and a singleton was at Steart WWT (Somerset) on 16th.
Numbers of Great White Egrets noted nationally remained static this week, with around 60 birds in all seen, the peak count coming, for a change, from Dorset where seven birds were noted on 14th at Lytchett Fields RSPB.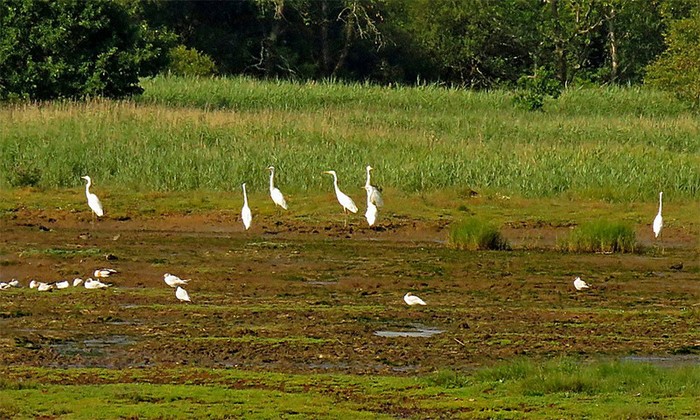 Spoonbills also held firm this week, with around 100 birds recorded nationally – though there must, surely, be a degree of duplication in that number as wandering birds came and went up and down the east coast. Peak count this week came from Lincolnshire where, on 14th, a flock of 16 birds were seen at Gibraltar Point NNR.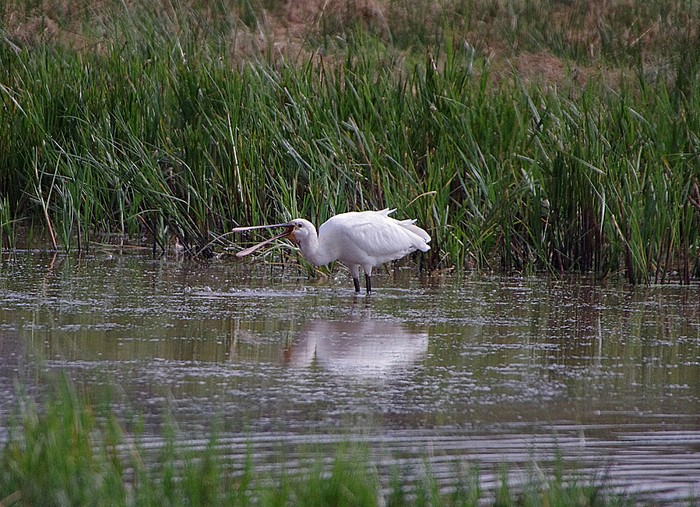 Sporadic sightings of Common Cranes trickled out in a week in which a new study confirmed the happy news that the species recolonisation of Britain is proceeding nicely – and by 2050, there could be as many as 275 pairs breeding nationally. Back in 2018, one was seen near Routh (East Yorkshire) on 12th; one was over Whitburn (Co.Durham) on 13th; nine were noted at March Farmers (Cambridgeshire) on 14th; and, on 16th, two were seen in Scotland near Pitsligo. On 17th, four birds were again seen at the Ythan estuary (Aberdeenshire).
Finally, the singing Corncrake at Bubwith Ings (North Yorkshire) was still present on 11th, and joined by a second rasping male there the following day.
Well, thank goodness for Scotland where wildfowl were concerned this week or we'd have literally nothing to talk about at this point in proceedings…
Starting at Blackdog (Aberdeenshire), the drake King Eider was still present on 11th; and, moving inland to Highland, we find the resident drake Black Duck still present at Strontian on 13th.
We'll start our shorebirds this week with the family of four Black-winged Stilts at Oare Marshes KWT (Kent) still going strong and seen prospering there daily all week; in Norfolk, the male at Potter Heigham remained until 17th also. A Temminck's Stint was seen at Oare on 17th before flying off to the west.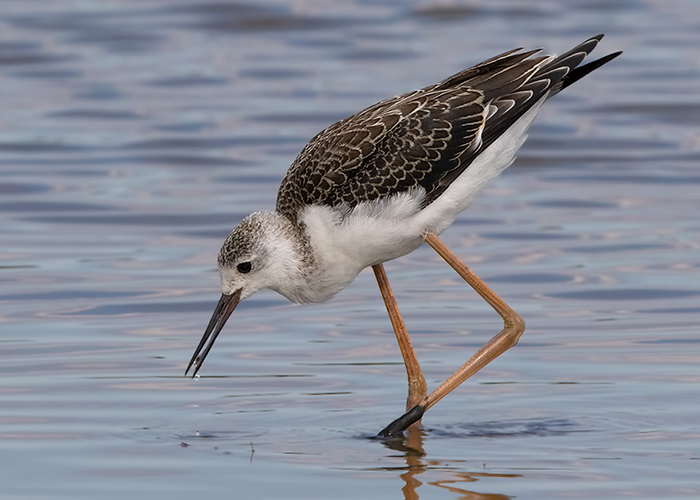 Staying in Norfolk, an adult Lesser Yellowlegs graced Titchwell RSPB on 13th and again on 16th-17th – was this bird the possible seen at Buckenham Marshes RSPB on 12th?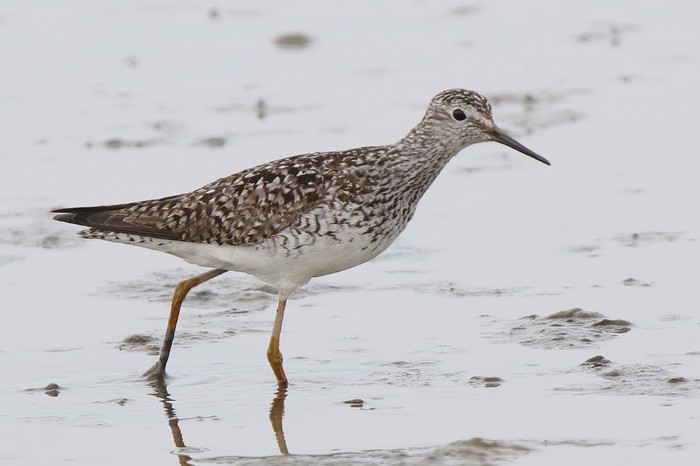 Ireland landed our latest Pacific Golden Plover of the year, an adult bird present at Poulaphouca reservoir (Co.Wicklow) on 11th-13th. Compared to Britain, bowing down under the weight of almost accepted 100 records to the end of 2016, Ireland isn't doing so well for Pacific Goldies, with just 13 accepted individuals to the end of 2014.
Pectoral Sandpipers picked up the pace a little this week, with the previous week's bird still present at Druridge Pools NR (Northumberland) on 13th-15th joined in the news by two further adults – one at Loch of Strathbeg RSPB (Aberdeenshire) on 11th-13th, and one present at Brandon Marsh NR (Warwickshire) on 16th-17th – and a final bird on 17th at Scaling Dam (Cleveland).
A Red-necked Phalarope was found in Lincolnshire on 16th at Frampton Marsh RSPB.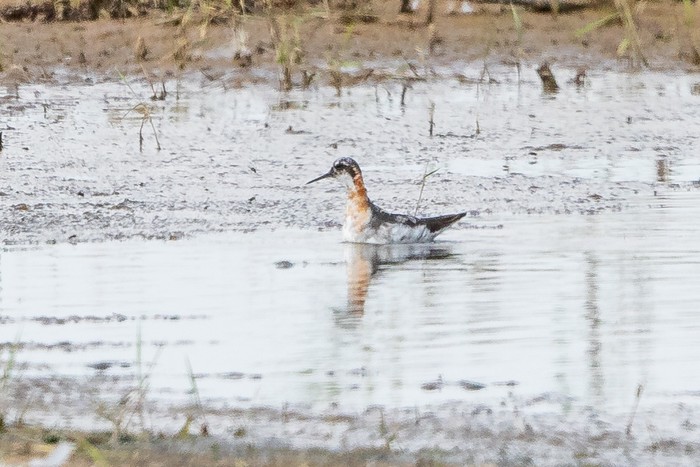 Just one of the recent Bonaparte's Gulls remained into this week, this being the settled adult at Oare Marshes KWT (Kent) present and reported daily.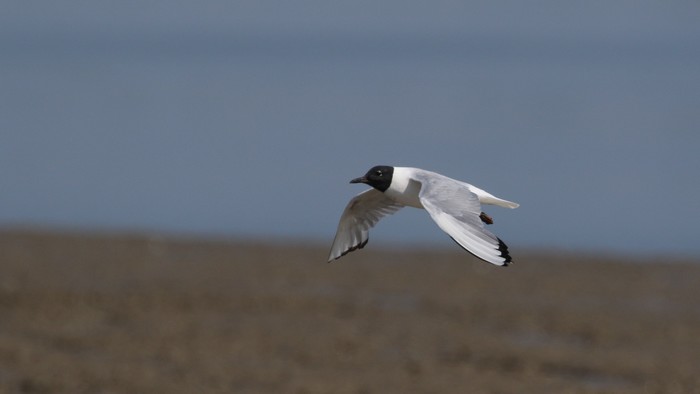 Just over half a dozen Glaucous Gulls were logged again this week – on South Uist (Western Isles) on 12th and North Uist on 13th-16th still; in Findhorn Bay (Moray) on 11th-12th; on 13th at Boulmer Haven (Northumberland) and South Ronaldsay (Orkney); on 14th-15th still at Tralee Bay Wetlands centre (Co.Kerry); on 14th-17th at Lossiemouth (Moray) and, on 17th, past Hythe (Kent).
Four Iceland Gulls conclude our gulls'n'terns this week – individuals at Newport (Pembrokeshire) again on 12th; on the Lossie estuary (Moray) on 14th; at Carlton Marsh (South Yorkshire) on 15th-16th; and on 16th on Skye (Highland).
On 17th an adult White-winged Black Tern was found at Langford Lowfields RSPB (Nottinghamshire).
Honey Buzzards continued to be seen daily again this week, from the usual raptor viewpoints and at some coastal stations too. At Wykeham Forest (North Yorkshire) three birds were noted once more on 12th, with at least one individual still present there on 17th; in Suffolk, one was seen on 12th at Minsmere RSPB and then subsequently there on 14th-15th also, while one was seen on 15th at Snape; in Kent one was noted over Folkestone on 13th – it or another being seen on 14th at Samphire Hoe; and one was seen in Essex on 14th over Hamford Water. A probable bird was logged in South Yorkshire over Old Moor RSPB on 11th.
The female Montagu's Harrier was once more seen on 16th at Blacktoft Sands RSPB (East Yorkshire).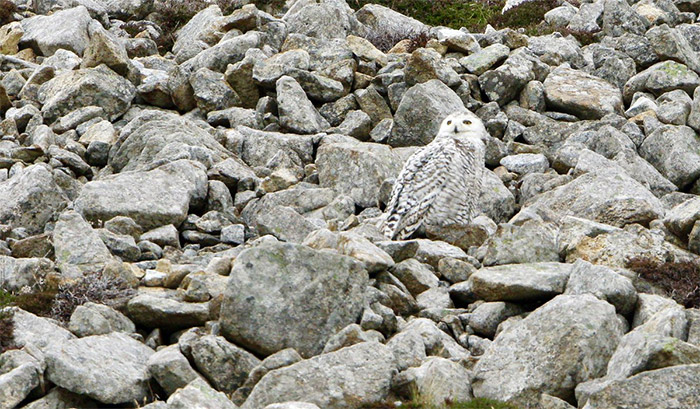 Now a weekly fixture, at least two Snowy Owls were seen again lately in the Western Isles - the female was once again noted on St Kilda on 12th-13th while, on North Uist, sightings came from Carinish again on 11th and Sollas on 15th.
If last week was pretty peaceful on the passerines front, this week was quieter than a very quiet thing indeed.
The singing Savi's Warbler at Minsmere RSPB (Suffolk) remained there on 14th, with two birds heard there the following day.
A possible Iberian Chiffchaff was heard in song at Wombwell (South Yorkshire) on 12th.
Not singing, but still present on Fair Isle on 14th, was the female Eastern Subalpine Warbler.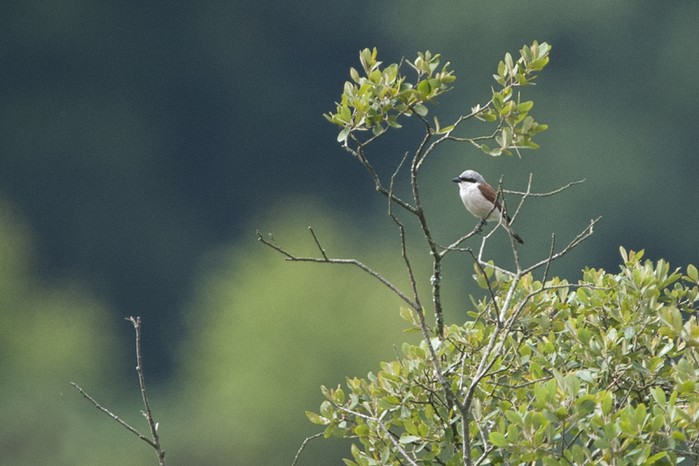 Also settled for another week, the male Red-backed Shrike remained on Thursley Common NNR (Surrey) until 17th. A probable Woodchat Shrike was reported on 16th near Deal (Kent) but was nowhere to be seen the following day.
A possible Bee-eater was reported on 17th near Downderry (Cornwall).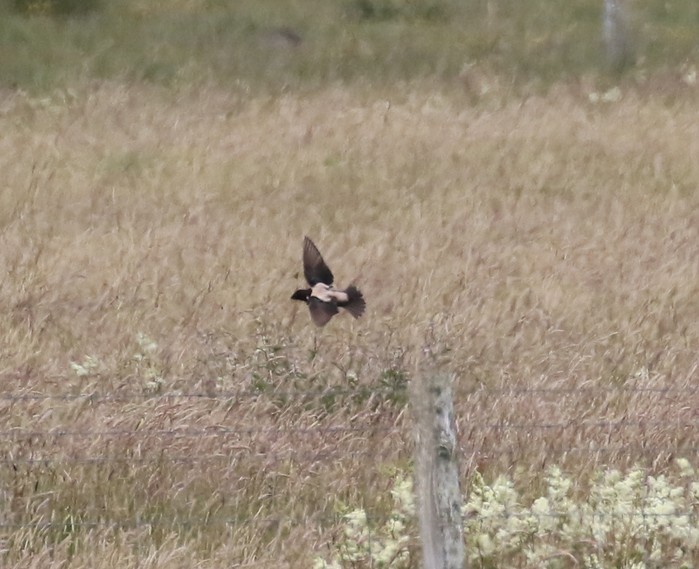 Rose-coloured Starlings bucked the trend and had something of a resurgence this week – settled birds remained on Barra (Western Isles) and at Sligo (Co.Sligo) on 11th still, and were joined by further birds at Woolston (Cheshire), Scarborough (North Yorkshire) and Lewis (Western Isles) on 11th; on Islay (Argyll & Bute) on 12th-14th; on Grimsay (Western Isles) on 13th; and on 15th at St Just (Cornwall) and Long Melford (Suffolk). On 17th further Scottish sightings came in from Peterhead (Aberdeenshire), Grimsay (Western Isles), and Tiree (Argyll & Bute).
We'll finish with a couple of unconfirmed reports from Orkney on 13th – of a Great Grey Shrike on South Ronaldsay and a Two-barred Crossbill on Westray. It's certainly the right time of year for the latter to start filtering through, and with a few Common Crossbills turning up in the Northern Isles in recent days, a white winged-barred Loxia is a distinct possibility any day now…
Scandinavia was certainly the place to be this week and nowhere more so than Norway which played an absolute blinder – hosting Blue-cheeked Bee-eater at Askvoll on 13th-15th, Pied-billed Grebe at Klungsetvika on 14th-16th, and a drake Stejneger's Scoter at Rovik on 14th.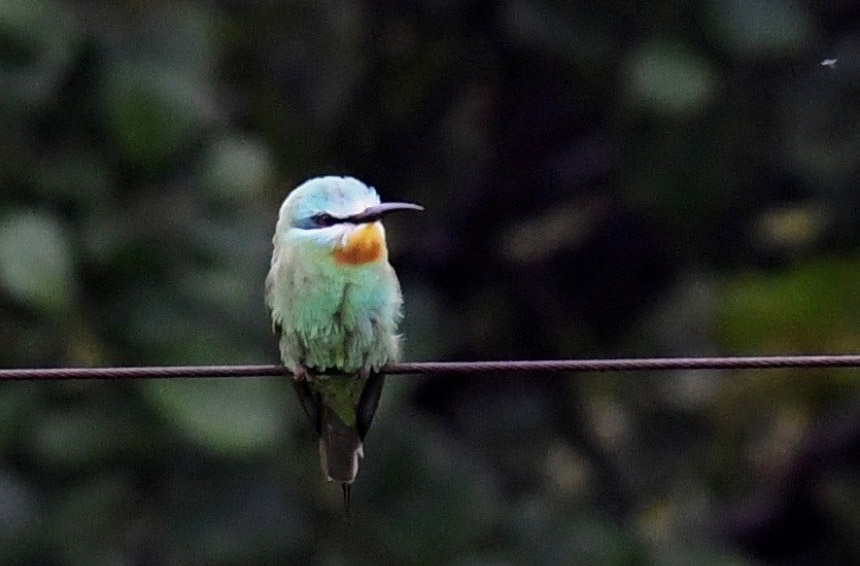 Elsewhere in Scandinavia things weren't looking too shabby either – Denmark claimed a Black-shouldered Kite at Skagen on 16th and Sweden a Greater Sand Plover on 13th-14th.
On the subject of plovers, Germany landed a Sociable Plover at Stassfurt on 16th-17th, while Holland claimed a Spur-winged Plover at Weiringermeer on 17th. The former would be very welcome indeed in the UK any day soon and, as for the latter, with all of this past week's rare ploverage going on in Western Europe perhaps the next Spur-winged Plover in Britain would be met with slightly less disdain than that which greeted the individual that kicked around Kent (and Holland) in spring and early summer 1997.
Remaining in Holland a little longer, the Long-legged Buzzard was still present at Megchelen on 11th and, back at Weiringermeer, a Franklin's Gull was found on 14th. In Germany, the Black-browed Albatross remained at Sylt on 11th.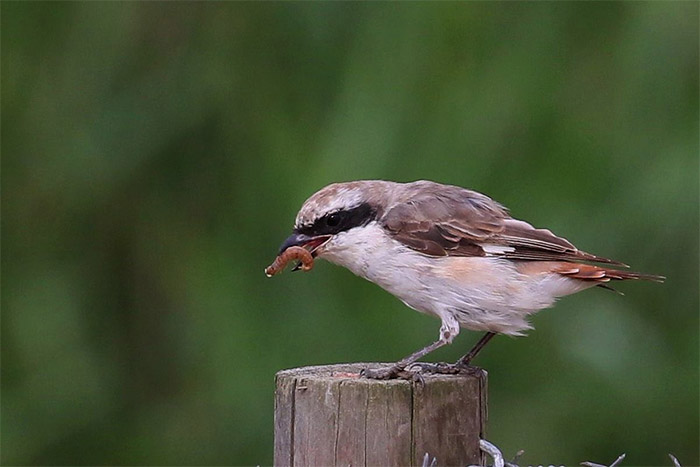 In Portugal a Turkestan Shrike was at Ponta da Erva on 14th while, on 16th, a Long-tailed Shrike was present at Jahra Pools in Kuwait.
Finally, Hungary claimed an American Golden Plover on 16th at Sarkeresztur.
So yeah, I was bob on the money last week with a prediction of a decent shorebird, but didn't shoot for the stars and predict the gorgeous Greater Sand Plover that ultimately graced us with its presence in recent days.
I certainly won't make the same mistake this week…
If I was to pick one rarity that ticked all the boxes – ultra-rare, jaw-droppingly gorgeous, and with character and chutzpah to spare – then it'd be Blue-cheeked Bee-eater every single time. The coming week boasts two past records, both of them in Kent: at Church Hougham on 18th July 1989, and at Bockhill on 22nd July 2009… and in the past week one's made it to Norway.
That'll do.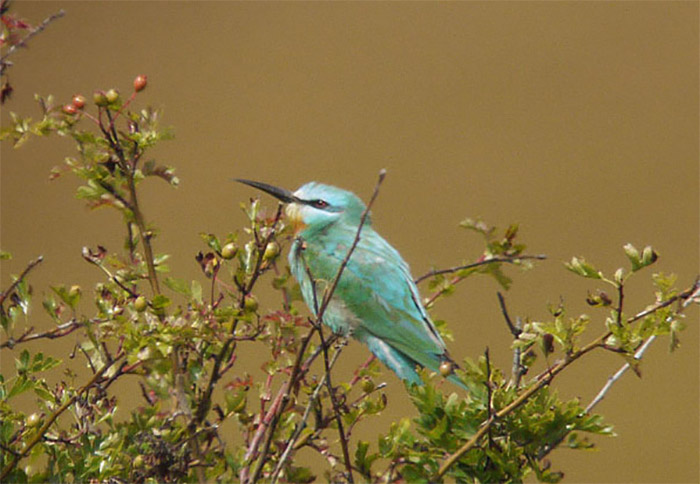 Jon Dunn
18 July 2018
Share this story
Tweet