Weekly birding round-up: 4 - 10 October 2017
The week at a glance
North Ronaldsay delivers the bird of the year – the island's second Siberian Blue Robin…
…somewhat overshadowing Shetland's second White-crowned Sparrow
And Shetland's double Siberian Rubythroat woe
The Co.Cork Scarlet Tanager remains briefly on Mizen Head
Scilly retains both Cliff Swallow and Cedar Waxwing
While Shetland lands an American Buff-bellied Pipit
We all know, in our heart of hearts, that we're in the midst of the great autumn migration, a time when countless millions of birds abandon their breeding and natal grounds for more clement winter surroundings. Sometimes, though, it's hard to remember that when the wind's unrelentingly westerly…
And so it was for much of this past week, with just the merest waft of easterlies briefly glancing off Orkney and Shetland. What would such conditions bring us?
Perhaps some more of the rare American passerines that have dominated the past few weeks' news. Yep, that'd be it. No chance of a monstrously rare Siberian passerine.
I mean, really - that just wasn't on the cards, was it?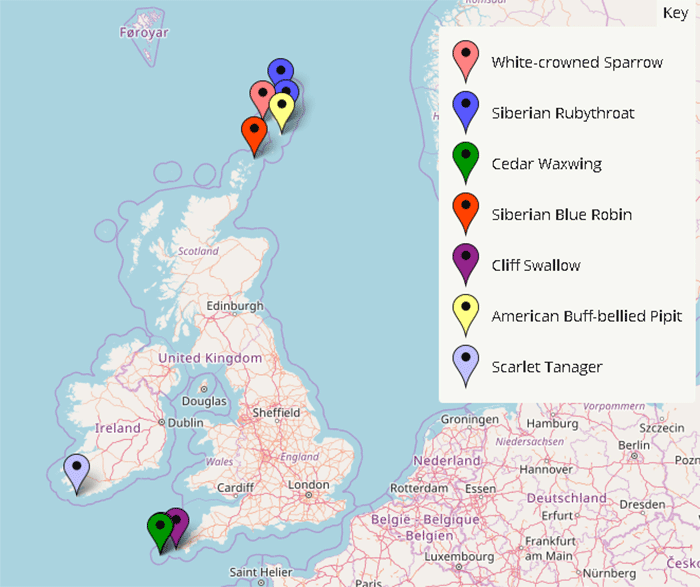 Siberian Blue Robin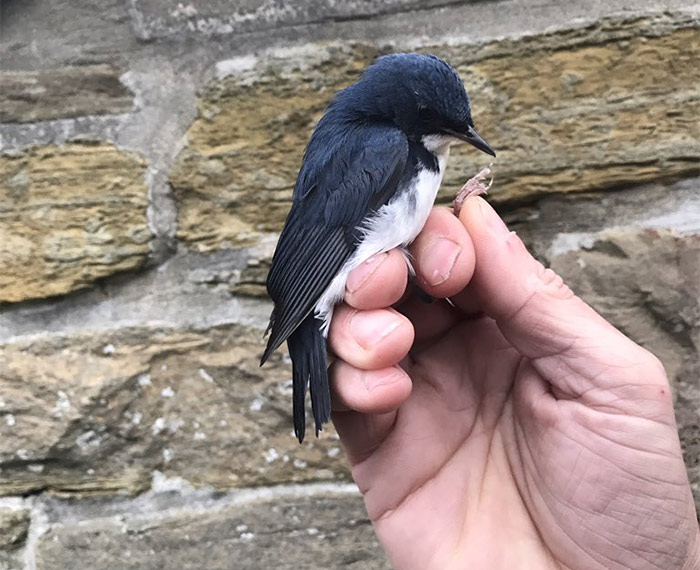 Quite how this week's star bird – and probably the year's star bird, short of something completely unprecedented unseating it in the coming weeks – made it to Orkney's North Ronaldsay on 8th is a bit of a mystery. Neither Orkney nor Shetland was exactly knee deep in a supporting cast of other eastern migrants, after all. Earlier in the day Shetland's Foula had given us a taster of what we might, in any other week, have thought was about as good as it was going to get, in the form of a stunning White-crowned Sparrow.
This, then, was the highlight of an otherwise rather quiet week for new arrivals. All, so far, so predictable.
Shetland had, however, provided another clue earlier in the day as to what might be in the offing – a beefy White's Thrush on Fair Isle, traditional altar to rare bird finding. Again, normal service was continuing – Shetland turning up the easterly goods in the peak week of the rarity calendar, despite apparently unpromising conditions.
On a clear day, you can see Fair Isle on the horizon from the northerly shores of North Ronaldsay. I first went to North Ron in 1993, on the back of an impressive autumn there the previous year, 1992 being an autumn that saw North Ronaldsay host Yellow-browed Bunting, Pallas's Grasshopper Warbler and Siberian Thrush in the space of a couple of weeks…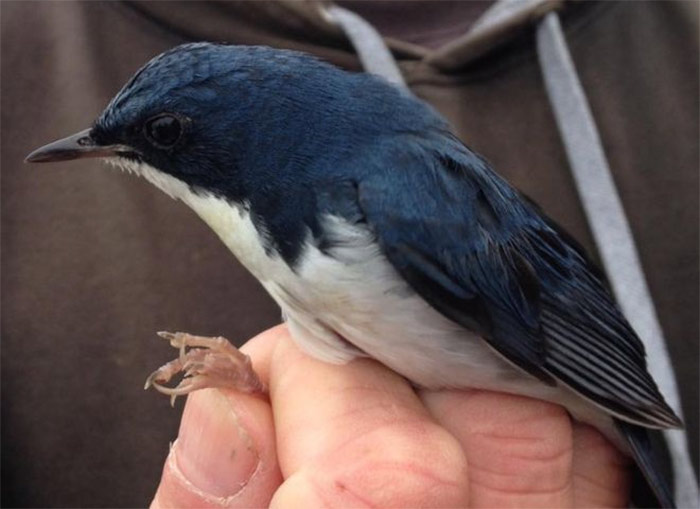 Safe to say autumn 1993 was rather different to autumn 1992 on North Ron. In a nutshell, Fair Isle got all the good birds and we got to look at Fair Isle from afar on the day the, then still mythically rare, Red-flanked Bluetail turned up. Since the heady autumn of 1992 North Ron hasn't, really, scaled those dizzy heights again, Cretzschmar's Bunting in 2008 notwithstanding. I forsook North Ron for Fair Isle after 1994 and never really looked back, literally or metaphorically. Fair Isle doesn't return the compliment to North Ron – you can barely see Orkney's northerly outpost from Shetland's most southerly island.
This week, like Scilly had the week before, North Ronaldsay reminded us all that it was still there all along, and remains a force to be reckoned with on its day. On the afternoon of 8th birders on the island found a passerine self-trapped in a building. Naturally, they went to free it… and found they had Britain's fourth Siberian Blue Robin on their hands – and not only that, it was a stunning cobalt and icy white adult male.
I can't even begin to imagine how overwhelming it must have felt to find this bird, the Fabergé jewel of all the Siberian vagrants to have made it to our shores. North Ronaldsay does, of course, have form in this regard – this wasn't even a first for the island…

(Prompting an Orcadian birding friend of mine, mindful of the last one there on 2nd October 2001, to dismiss this latest bird, tongue in cheek, as not all that big a deal!)
That untwitchable Red-flanked Bluetail on Fair Isle in 1993 was, though we didn't know it at the time, the vanguard of that particular species becoming a lot more commonplace as a vagrant in the years that followed. Even Siberian Rubythroat has picked up the pace and ended up on many birders' lists in recent years – even I've seen three male examples of the latter in the UK, and I've not really been trying. But Siberian Blue Robin - that's a different story altogether. Truly, this is the ultimate Sibe nowadays, particularly in the form of a sparkling male like the latest bird. I almost don't want them to be found more often in Britain – their unattainable status makes them all the more alluring.
Though try telling that to the dedicated twitchers from Essex I met in Edinburgh airport early on Monday morning. (Needless to say, the bird wasn't seen after it had been processed, ringed, and released into a handy crop on the island on 8th). Nice try, guys… but the ultimate Sibe is going to elude us all for a while longer yet.
White-crowned Sparrow
Courtesy of the confiding, wintering individual that graced Cley (Norfolk) for 69 days in early 2008, White-crowned Sparrow doesn't have quite the same lustrous star quality as our last headline bird – but try telling that to the stalwart birders on Foula this last week, for they found Shetland's second and only the sixth record of the species for Britain on 8th-10th.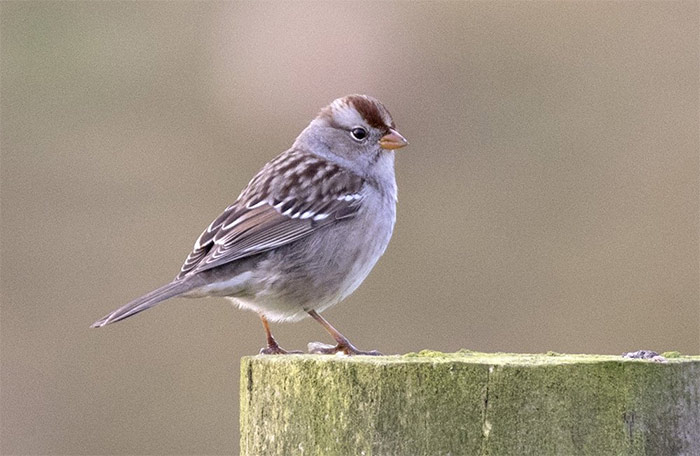 (And, in so doing, made certain I would need to redraft the closing predictions for the coming week ever so slightly, as I'd decided to cast my dice in the direction of an uber rare sparrow or bunting in the days to come…)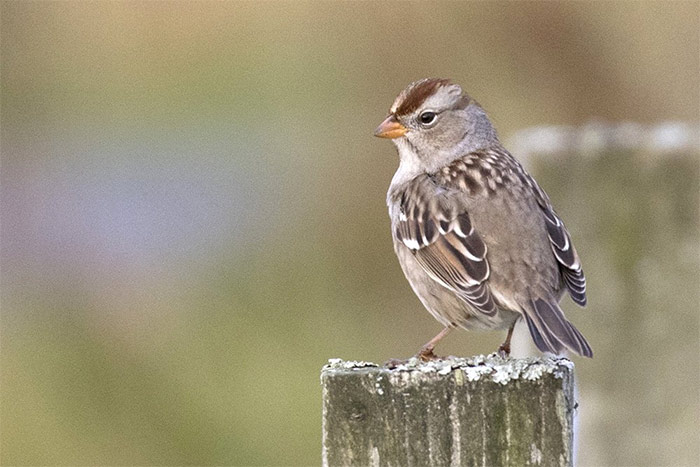 I'd drafted that even before Faroe landed a White-crowned Sparrow the day before the Foula individual was found – a bird at Vioareioi on 7th that, it turned out, was a good portent for the following day in Shetland. Shetland's last was a spring bird back in 1977 - Britain's first - so this was one for the island listers if not the national twitchers – the phones lit up locally with planned arrangements to charter boats or planes out to this remote island outpost.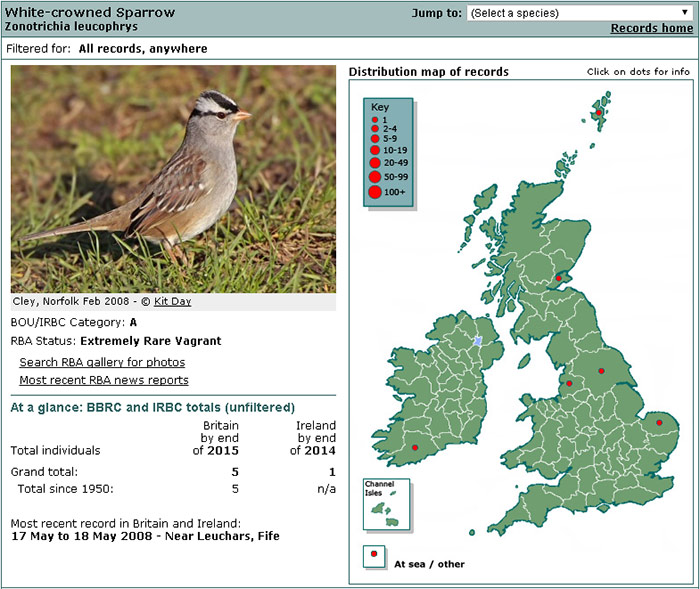 Were it not for the wintering Norfolk bird the reaction, nationally, would have been altogether less guarded – British White-crowned Sparrows tend to be one- or two-day birds as a rule, and have remained thin on the ground compared to, say, White-throated Sparrow. This latest record stayed until 10th, sharing the island with Isabelline Shrike, Pechora Pipit and Hornemann's Arctic Redpoll on the day of discovery – quite a mouthwatering selection of birds on offer on the edge of the world, to say the very least.
Siberian Rubythroats
It feels, a little, like Shetland's autumn has gone subtly off-kilter this year. Granted the wind hasn't been particularly favourable for a classic, Siberian-laden autumn (though there's time yet, and Unst did have that cracking female Siberian Thrush a couple of weeks ago), and we've certainly not been short of some top drawer American quality in the lovely form of a Black-billed Cuckoo and this week's White-crowned Sparrow but, y'know… There's not been quite the same electricity in the air, the sense that anything is possible.
That, perhaps, extends to this week's most curious passerine offering – a female Siberian Rubythroat found on Bressay in the mid-afternoon of 5th. So far so not entirely unusual – they're turning up with some increasing frequency and, yes, Shetland's the place to see 'em. The slightly disconcerting part of all of this stems from news of the bird not being released until the following morning with the caveat that the identity wasn't confirmed until late on 5th when the finders "got a couple of views of it on the ground" – and that there was, on 6th, no further sign of it.
I know I'm not alone in being pretty perplexed by this – I've spoken to a number of rather disappointed visiting birders who would have loved to have had the chance to come to look for it from mid-afternoon on 5th. Bressay is, after all, a six minute ferry crossing from Lerwick, Shetland's main town, is served by regular ferries throughout the day and, contra what you might think if you watch the Shetland crime dramas on TV, enjoys some excellent mobile phone coverage in the area the bird frequented. Even if the finders had wanted to be sure of the identity before releasing their news, why wait until the following day? Like I say, it's been a funny old autumn here and in some ways it's not gone quite according to the usual script.
In the cruellest of ironies, that wasn't even the end of this week's Shetland Siberian Rubythroat woes. Images of a male bird, taken on 9th near North Roe, were forwarded to a local photographer the following day. He started to upload them onto the local Nature in Shetland media pages when, midway through doing so, the finder phoned him to request no name or location be revealed. By then, too late, as despite not attaching the images, he still revealed enough information for the news to be out, though not the specific location.
We have to wonder how this will play out. Presumably birders will be searching for the bird at Burravoe and, if it's found, news of the precise location will be revealed. But what of the finder's wishes? If it's in their garden, do they not have a right to having their privacy and wishes respected?
What're the odds of the news of not one but two Siberian Rubythroats in the space of one week being handled by the finders in such a way that other would-be observers are thwarted...
Scarlet Tanager
Sneaking in at the very tail end of last week, the female Scarlet Tanager on Co.Cork's Mizen Head was, depending on your point of view, a mixed blessing. Obviously the find of a lifetime and the stuff of which rarity-finding dreams are made of, but also too far away to be readily or affordably accessible for those British birders who keep a combined British and Irish list.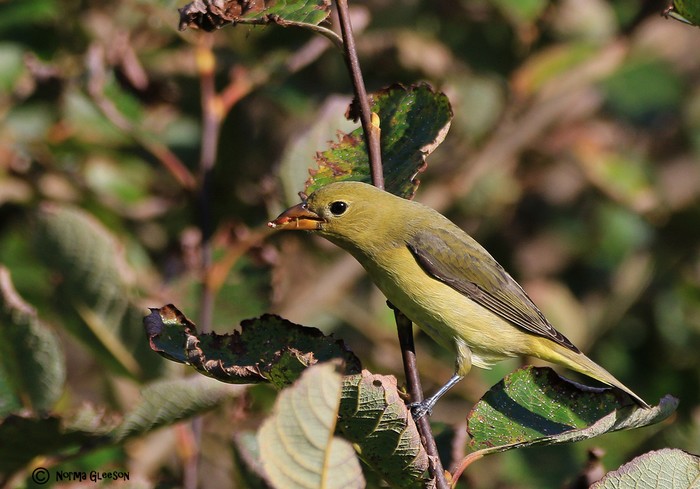 Still, the bird in question needs to be available for that quandary to even exist and, with news breaking in the afternoon of Tuesday 3rd, the bird was untwitchable for all but those relatively nearby at the time.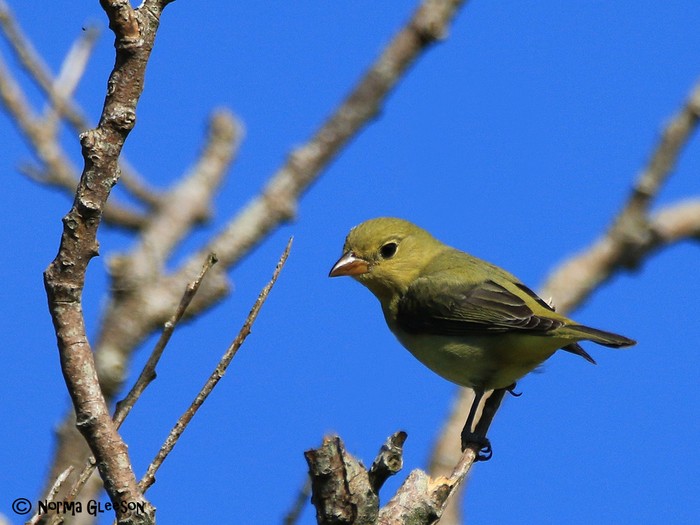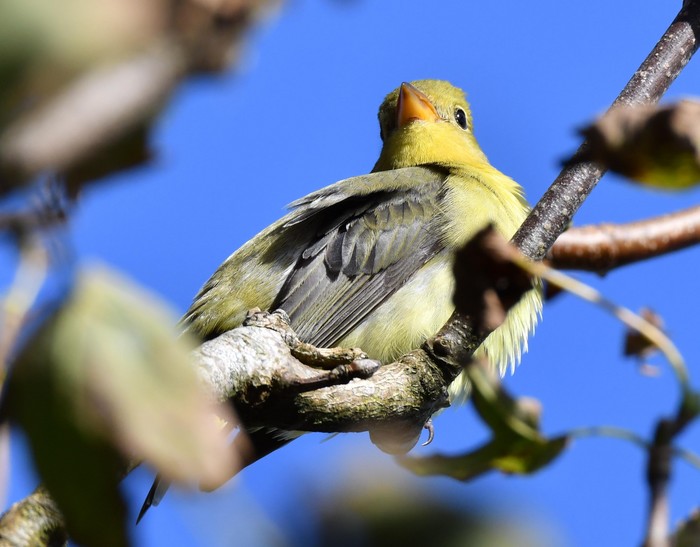 This looked like being a one day bird with no sightings the following morning until, at midday, the bird was reported as still present. Anyone firing up the Quattro would have had pause for thought though as the afternoon unfolded with no further sightings by dusk…
At last, on 5th, our American visitor decided to play ball – sightings emerged throughout the day. She was still at Mizen Head until 6th and available, after all, for those who wanted to make the Irish pilgrimage to see her. A look at this week's sightings on Corvo (Azores) shows us that another Western Palearctic example of this species was found this week, alongside a supporting cast that includes any number of other delectable passerines that would be welcomed with open arms were they to be found in Britain or Ireland in the coming week…
Cliff Swallow and Cedar Waxwing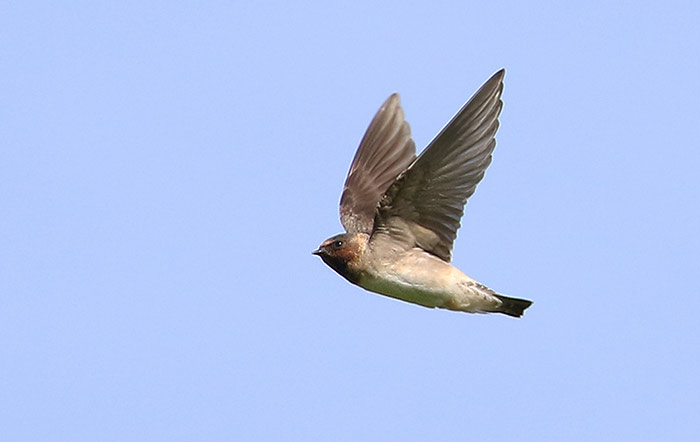 Well, there's a pairing that summons up some of the great double acts of all time. Laurel and Hardy. Saint and Greavsie. Yellow-billed and Black-billed Cuckoos.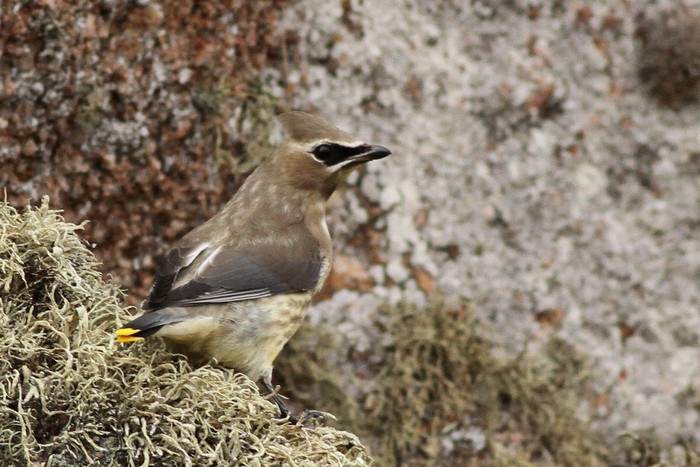 This week, with the Cliff Swallow and Cedar Waxwing both still present in the islands until 6th and 9th respectively, Scilly had gone all 1985 on us. It feels like a long time ago since the glory days of American vagrancy to Scilly delivered such delights as these, available simultaneously in the islands, and with a decent supporting cast too. Or maybe that's just a matter of perception. Scilly never really went away, did it? There have been some superb autumns since the mid-80s heydays, but despite them our fickle affections have moved elsewhere in recent years.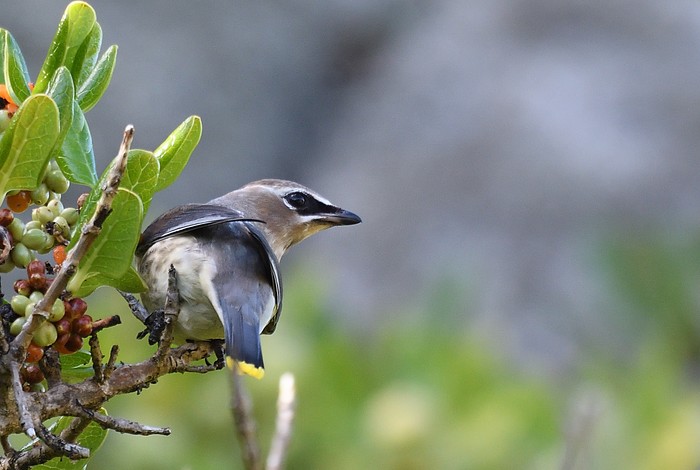 2017 is, surely, already a clarion call for some birders who've forsaken Scilly of late to return to the fold. For a new generation who've been basing themselves in Shetland these past few autumns, going to Scilly for a week in September or October could even feel like edgy, pioneering, frontier stuff…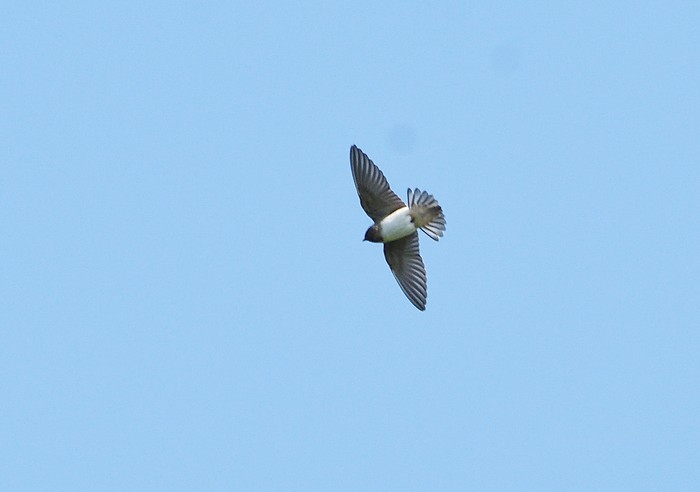 Word of warning though to those young blades – there's a shocking amount of cover on Scilly. It's lush in a way Shetland will never be. Finding birds there can be difficult.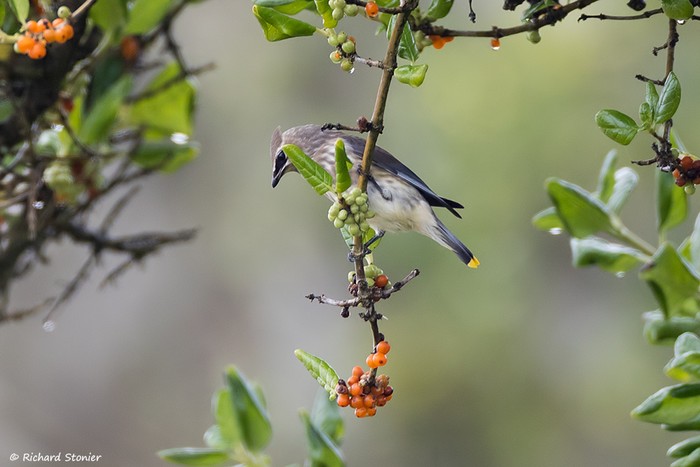 While the Cedar Waxwing bedded in for a protracted stay on St Agnes, the Cliff Swallow was last seen on 6th. Either it, or another, was seen for 15 minutes in the morning of 7th over Porthgwarra (Cornwall), but not subsequently. I wonder where it's gone…
American Buff-bellied Pipit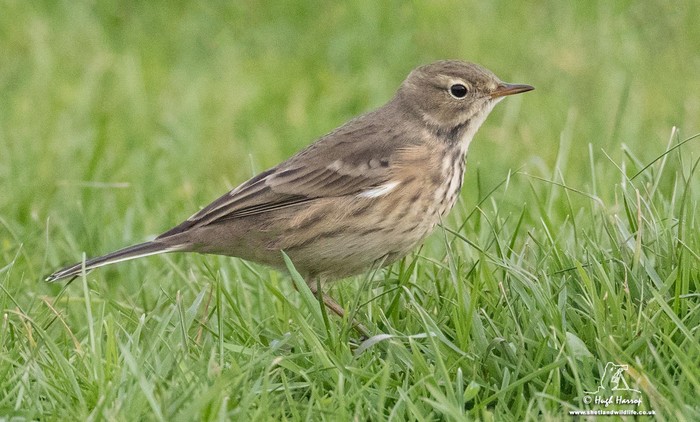 My island loyalties are, for now, still firmly in the north and it was good this week to see Shetland reply to Scilly's statement of rarity intent, albeit somewhat modestly in addition to the White-crowned Sparrow, in the form of an American Buff-bellied Pipit at Grutness in the south mainland on 4th-6th.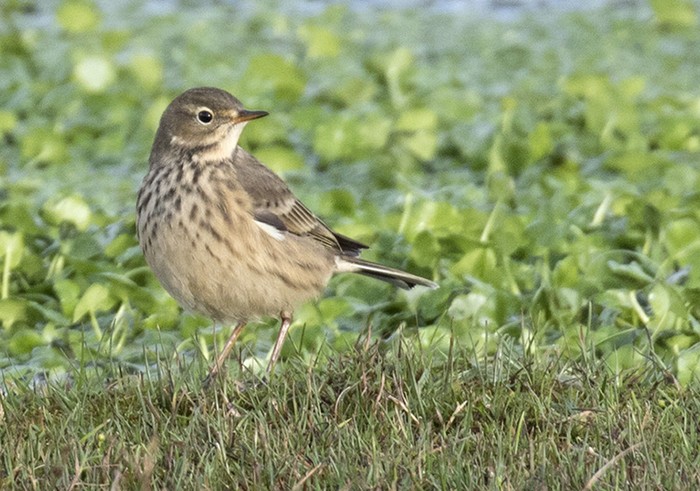 Until 2007 these dapper, soft-toned pipits remained the stuff of dreams – with a mere five British and Irish records between the first, on St Kilda in 1910, and the tipping point when they suddenly began to be seen on this side of the Atlantic with some frequency. Since 2007 that's all changed and they're now, just about, in the realms of being considered annual.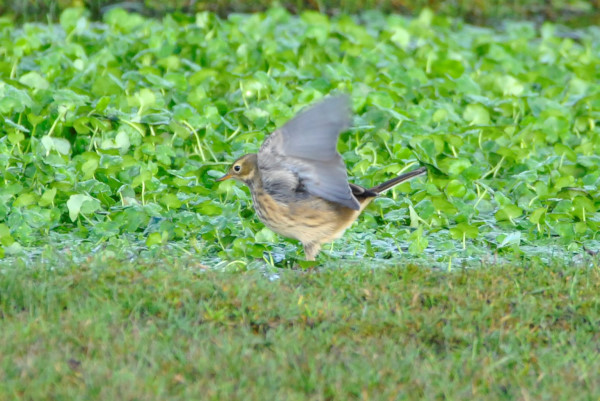 A further reduction in seabird services this week with shearwater numbers beginning to, predictably, dwindle – most notable being a single Great Shearwater seen from a pelagic trip off Scilly on 4th.
Balearic Shearwaters, meanwhile, continued to provide some modest interest in the southwest, the most notable counts being approximately 100 birds seen from the Scillonian on 7th and 103 off Porthgwarra (Cornwall) on 10th making up around two thirds of all the week's sightings. These were almost, but not quite, exclusively from the southwest – one bird was noted on 5th from Sandwich Bay (Kent).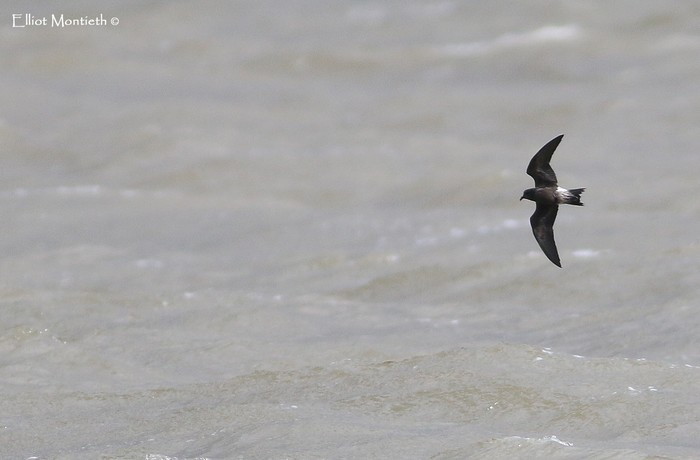 A decent bit of westerly wind at this time of year should mean some Leach's Petrel action is in the offing, and sure enough just shy of a hundred birds were recorded in the course of the week, with most of these sightings coming on 4th-5th. The northwest was once more being blessed with reasonable numbers coming close to land – Hilbre Island (Cheshire) accounting for 18 birds on 5th, with 13 seen that day from New Brighton (Lancashire) also.
Numbers of Pomarine Skuas on the move remained fairly consistent with last week, with just in excess of 50 birds noted in the course of the week from both west and east coasts alike. While many of these involved single birds, quartets were logged from Bardsey (Gwynedd), Strumble Head (Pembrokeshire), Musselburgh Lagoons (Lothian) and Sheringham (Norfolk) on 5th; and Dunglass (Borders) on 8th.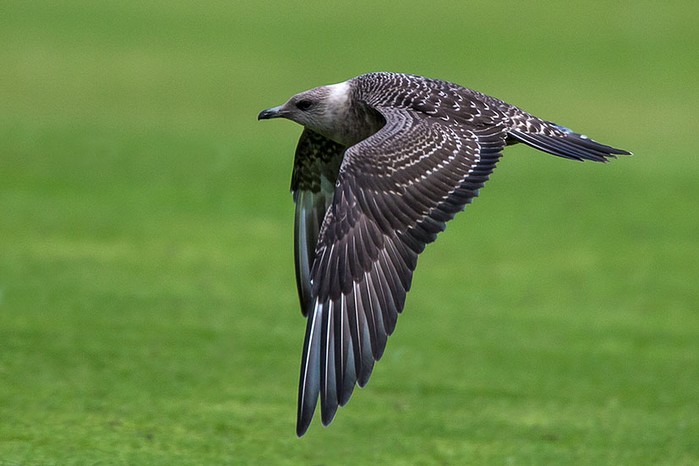 There was a very modest increase in numbers of new Long-tailed Skua sightings this week, in addition to the settled pale morph that remained on the golf course at Goswick (Northumberland) until 10th – in all, some 14 additional birds were recorded. A probable bird passed North Uist (Western Isles) on 4th, followed on 5th by another probable off Flamborough (East Yorkshire) and unequivocal Welsh birds off Point Lynas and Cemlyn (Anglesey), Bardsey (Gwynedd), Mwnt (Ceredigion) and Strumble Head (Pembrokeshire) – the latter sighting involving three birds. On 6th Flamborough returned a definite record, with other birds noted that day off Filey (North Yorkshire) and Dengie (Essex). On 7th two birds were seen from Bridges of Ross (Co.Clare).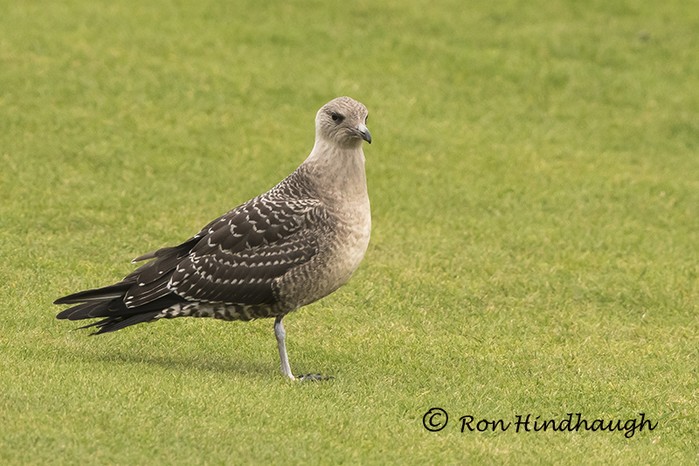 This must have been the first week in ages that we didn't have a Fea's Petrel to report but, in a sign of the changing seasons, we instead conclude our seabird sightings with some White-billed Divers - a probable seen briefly from Embo (Highland) on 4th was followed by further birds noted on 7th from Whitburn CP (Co.Durham) and on 8th from Blakeney (Norfolk).
Top billing in this week's wade through the various long-legged beasties goes, undoubtedly, to our burgeoning British population of Cattle Egrets - how could it otherwise, in a week that saw not only a touring flock in Cornwall but also a remarkable roost-count of 32 birds at Ham Wall RSPB (Somerset) on 10th. There'll come a time, perhaps quite soon, when they'll be doing a Great White Egret on us and pushing regularly into triple figures each week.
Meanwhile, back in the current week, a flock of 17 were at the Hayle Estuary RSPB on 4th, with presumably 14 of them noted over Mousehole on 5th. They appeared to disperse thereafter, with sightings of single birds coming in the county from Hayle again on 5th, St Clement on 6th-7th and Marazion Marsh RSPB on 6th; two birds were at Drift reservoir on 6th, and five were on the Camel estuary on 8th rising to eight by 10th.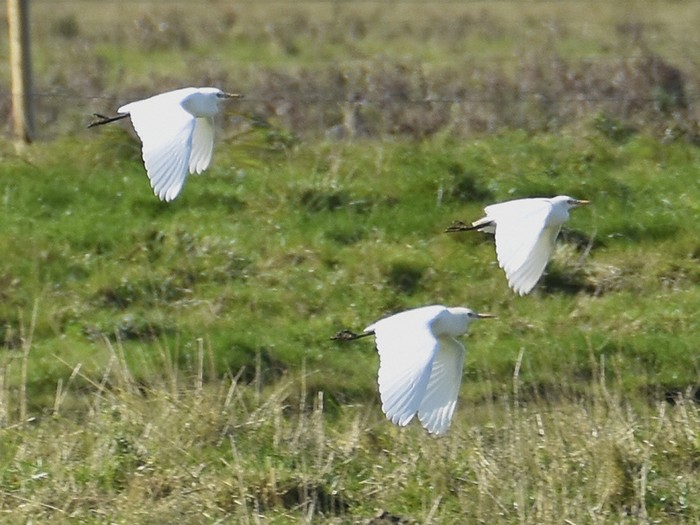 Moving up country, settled birds remained this week at Abbotsbury (Dorset), where two birds stayed until 10th; Saltfleetby St Clements (Lincolnshire), where three birds were seen until 8th; Chew Valley Lake (Somerset) where a bird remained until 10th; Marshside RSPB (Lancashire), where five birds stuck around until 10th; a singleton remained at Burton Mere Wetlands RSPB until 10th; one was still at Stiffkey (Norfolk) until 9th; Dorset's Longham Lakes held one still on 4th, while Lodmoor RSPB retained an individual until 7th; and in Devon South Huish Marsh and Black Hole Marsh held a single bird until 9th, with one again at Bowling Green Marsh RSPB on 10th.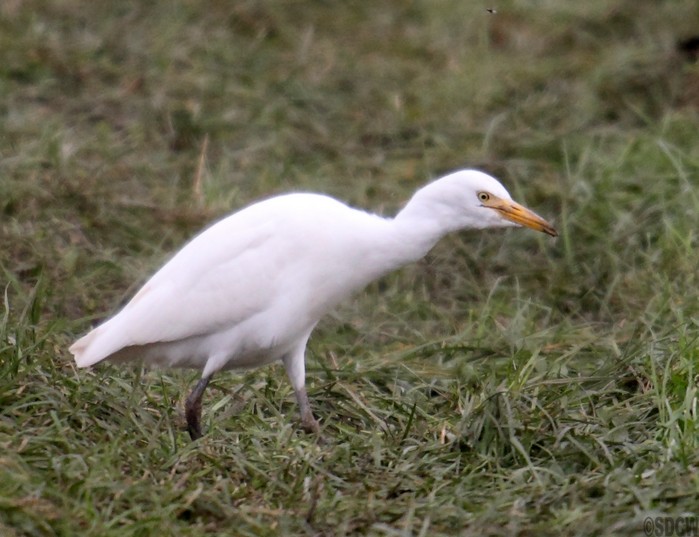 Further sightings came on 5th-10th at Alvecote (Warwickshire), where two birds were seen; on 6th three were noted at Henlow (Bedfordshire), with a further single bird noted in Dorset over Stanpit; on 7th one was seen on the Isle of Wight at Brading; on 8th one was in Devon at Braunton, while on 8th-10th one was seen in Essex at Wat Tyler CP; and on 9th one was noted at Rutland Water (Leicestershire).
Over 125 Great White Egrets were logged during the course of the week from almost 30 counties, with peak counts coming again from Chew Valley Lake (Somerset) with 25 birds seen there on 6th, and Dungeness (Kent) where 17 were noted on 7th.
Our settled juvenile Purple Heron remained at Leighton Moss RSPB (Lancashire) until 10th while another was seen on St Mary's (Scilly) on 6th. My gut feeling, last week, that the adult American Night Heron in Shropshire was still hanging around proved to be not-that-remarkably-accurate-at-all, as it was seen this week on 9th at Mousecroft Community Wood Pond in Shrewbury and back at Dingle Gardens on 10th.
The resident adult Glossy Ibis was still present this week at Ham Wall RSPB (Somerset) until 9th, with further birds seen at Brading (Isle of Wight) on 6th-9th, Kilbaha (Co.Clare) on 7th-9th, Goldcliff Pools NR (Gwent) on 9th, Fremington Quay (Devon) on 9th, and over Wadebridge (Cornwall) on 10th. Two further birds were seen over South Woodham Ferrers on 10th in Essex.
West Sussex remained the stage for a succession of contentious White Stork sightings this week, with sightings from Marsh Farm on 5th, Medmerry RSPB on 6th, and Horsham on 8th. Last week's tainted goods remained in Norfolk at Long Stratton on 4th, while one was reported over Heathrow airport (London) on 9th. With one of the Knepp Estate White Stork population having already "rewilded himself" (a marvellous way of saying 'escaped'), and a reintroduction program seemingly in full-swing (https://knepp.co.uk/white-storks/) sightings of all White Storks in southern England are going to need to be heavily caveated in coming years. What's wild and what's 'rewilded' will be increasingly hard to differentiate.
(With decent westerlies to provide cover, I'm sure we'll be applying that clouded lens to a 'rewilded' Hooded Merganser somewhere in the coming weeks...)
Moving swiftly on! Spoonbills… yes, lots of those again this week, with Poole Harbour (Dorset) being the epicentre of our sightings of some 100 birds nationally – for a while, with high counts coming more or less daily from both Brownsea Island and Arne RSPB, I wondered if the same flock of 40 or so birds were simply lobbing back and forth until, on 9th, simultaneous counts of 35 and 40 at those sites respectively gave us a more concrete overall tally of at least 75 birds in the area. Elsewhere two wandering birds made it as far west as Scilly, being seen on Samson on 6th with one bird remaining there until 9th.
The Common Crane that's spent the past few weeks in Shetland at Loch of Hillwell finally decided to spread its wings this week and seek a change of scene, moving a short distance away to pastures new in the south mainland – joined, on 10th, by a second individual in the fields between Loch of Spiggie and Loch of Brow. On North Uist (Western Isles) meanwhile one was present at Borve on 4th-10th. Four flew over Goldthorpe (South Yorkshire) on 5th, while five were seen in Cambridgeshire on 9th at Littleport. Welney WWT (Norfolk) provided a peak count of 21 birds on 5th.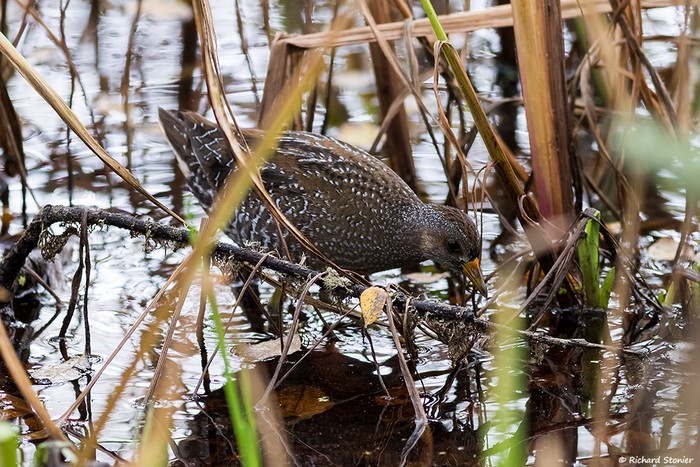 The Spotted Crake on St Mary's (Scilly) remained there until 10th, with a further probable bird seen on St Agnes on 7th. One was at Teifi Marshes NR (Ceredigion) on 9th.
Where seabird sightings may be in abeyance this week, there were further seasonal stirrings amongst the interesting geese and ducks on offer. We'll kick off in Northumberland where, on 8th-10th, Budle Bay provided a selection of The Goose Formerly Known As Canada - in the form of two Todd's Canada Geese and one Richardson's Cackling Goose, hanging out with a flock of Barnacle Geese.
Keeping company with the Greylags meanwhile on North Uist (Western Isles) was a white on 4th-10th at Berneray. A blue individual was seen in Moray on 10th at Findhorn Bay.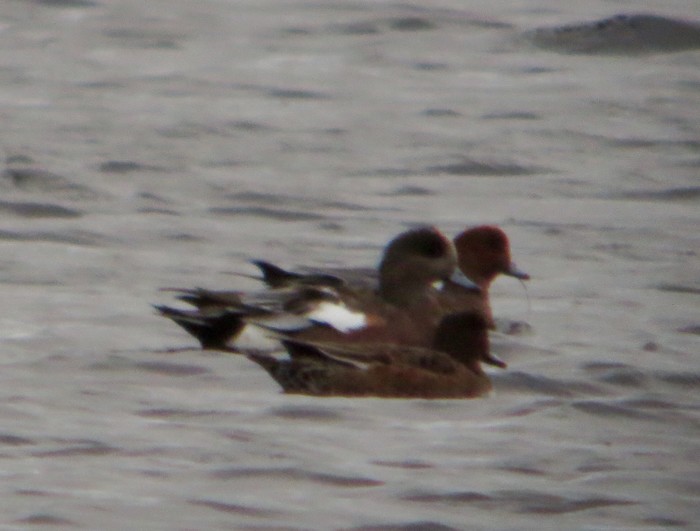 American Wigeons continued to feature daily this week, with the Rutland Water (Leicestershire) drake present all week and joined, on 6th-8th, by a second bird; further drakes were seen in England at Fenham Flats (Northumberland) on 9th and, in Scotland, at Loch Eye (Highland) on 7th and, on 9th, at Loch Gilp (Argyll & Bute) and Oban Trumisgarry on North Uist (Western Isles). On 10th birds were on North Uist's Lochs Eaval and Grogarry.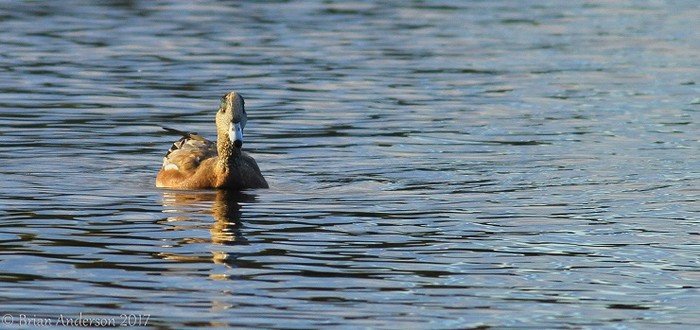 The eclipse drake Green-winged Teal remained at Carsington Water (Derbyshire) until 10th, while one was back on North Ronaldsay (Orkney) on 7th-9th.
Three Ring-necked Ducks were reported this week: a female or juvenile on Unst (Shetland) at Uyeasound on 5th-10th; one on Lewis (Western Isles) at Loch Branahuie on 5th; and a first-winter drake still on Tiree (Argyll & Bute) at Loch a' Phuill on 6th.
The regular Blashford Lakes HWT (Hampshire) drake Ferruginous Duck was still present there on 9th, while another drake was at Linlithgow Loch (Lothian) on 5th.
A possible Black Duck was reported, in flight, over St Mary's (Scilly) on 7th.
And we leave this week's duck pond with four Surf Scoters - drakes still at Musselburgh Lagoons (Lothian) on 5th-9th and Lunan Bay (Angus) on 8th, a female or first-winter drake in Ireland at Ballinskelligs (Co.Kerry) on 9th, and the drake again in the Sound of Taransay off Harris (Western Isles) on 10th.
<!—Section Title -->
Numbers of interesting shorebirds fell through the floor this week, with a handful of lingering rare and scarce waders augmented by only a handful of new arrivals.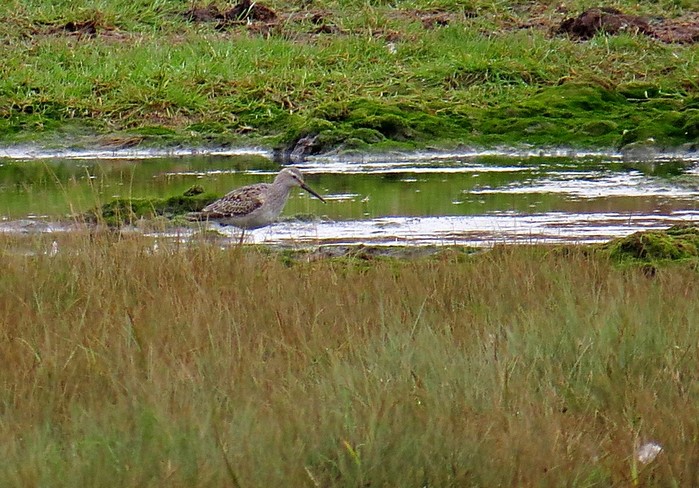 In Dorset the juvenile Stilt Sandpiper remained settled at Arne RSPB for another week, starting to work on some sort of long-staying record – having been in Dorset now for 29 days it's comfortably outstayed all previous British records, bar one – the individual that spent an unprecented 171 days in the Frodsham area of Cheshire from 16th April 1984.
Numbers of Pectoral Sandpipers contracted sharply to just five individual, two in England and three in Ireland. English birds were at Burton Mere Wetlands RSPB (Cheshire) on 4th, Mickle Mere SWT (Suffolk) on 4th-8th, and Cotswold Water Park (Gloucestershire) on 10th; the Irish contingent were at Ballycotton (Co.Cork) on 6th, Tacumshin (Co.Wexford) on 7th-8th (with two birds there on 10th), and Lurgangreen (Co.Louth) on 8th-9th.
Buff-breasted Sandpipers were thin on the ground too – the former trio of juveniles at Davidstow airfield (Cornwall) were down to a single bird this week until 8th, with further singletons seen on North Ronaldsay (Orkney) on 7th-9th and at Tacumshin (Co.Wexford) on 7th.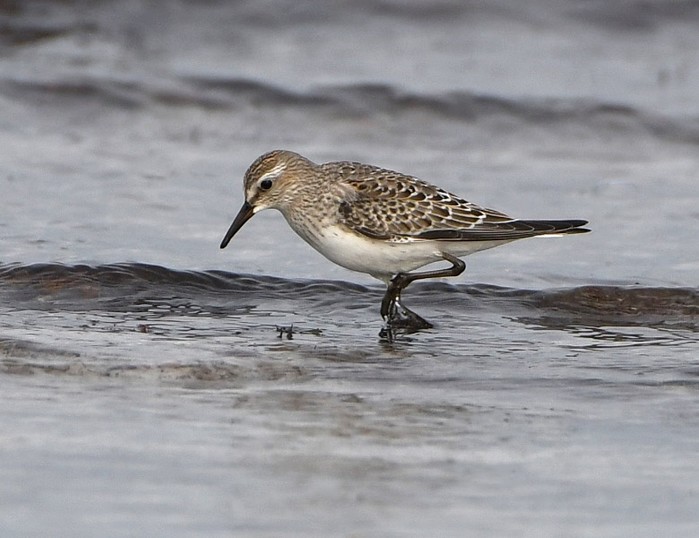 A juvenile White-rumped Sandpiper was found on North Uist (Western Isles) at Balranald RSPB on 5th with, presumably, the same bird seen on 7th-9th at Balgarva on South Uist. Another bird was at Tacumshin (Co.Wexford) on 10th.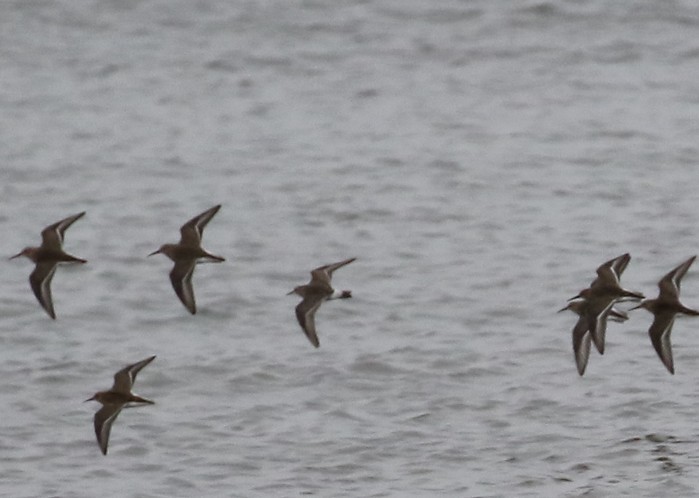 A probable Semipalmated Sandpiper was seen on 9th-10th at Slimbridge WWT (Gloucestershire).
The Spotted Sandpiper remained at Abbotsbury (Dorset) until 10th while last week's new bird remained on Cape Clear (Co.Cork) until 10th also.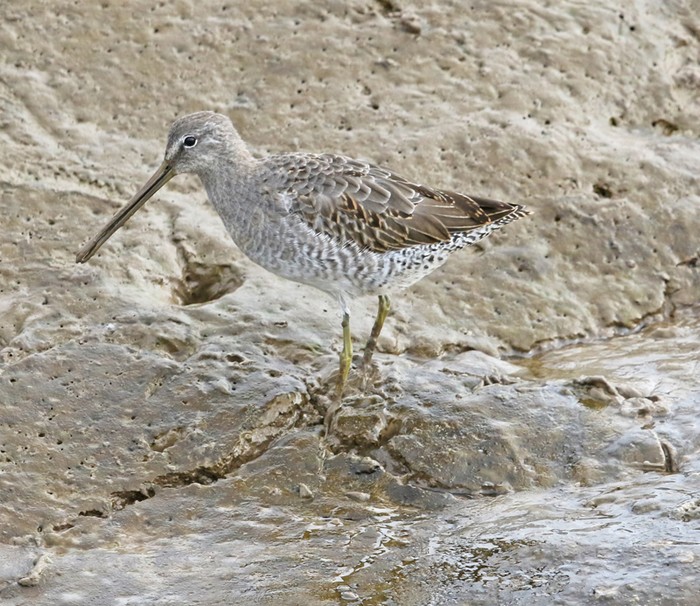 While lingering Long-billed Dowitchers remained in England at Oare Marshes KWT (Kent) until 10th, and Saltfleet (Lincolnshire) until 8th, joined by a new arrival in Lancashire at Marshside RSPB on 9th-10th, it was another new arrival that caught the eye this week – not one, but two juvenile Long-billed Dowitchers together at Tacumshin (Co.Wexford) on 6th-10th.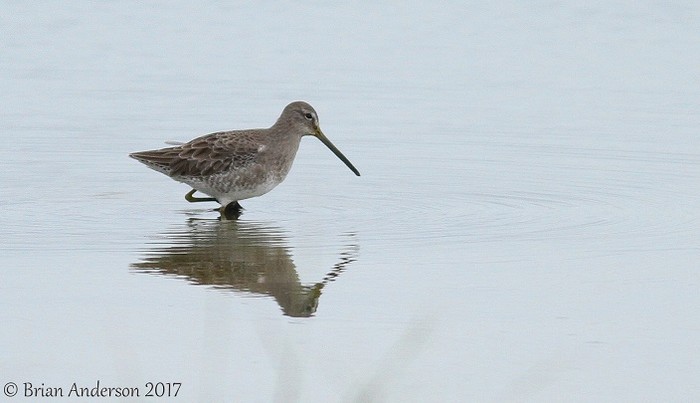 A probable Great Snipe gave birders the run around on Lunna (Shetland) on 4th. Knowing the observers as I do, I'd be quietly confident that this one that got away was, for sure, what they thought it probably was.
A probable Wilson's Snipe was found on St Mary's (Scilly) on 10th at Porth Hellick Pool.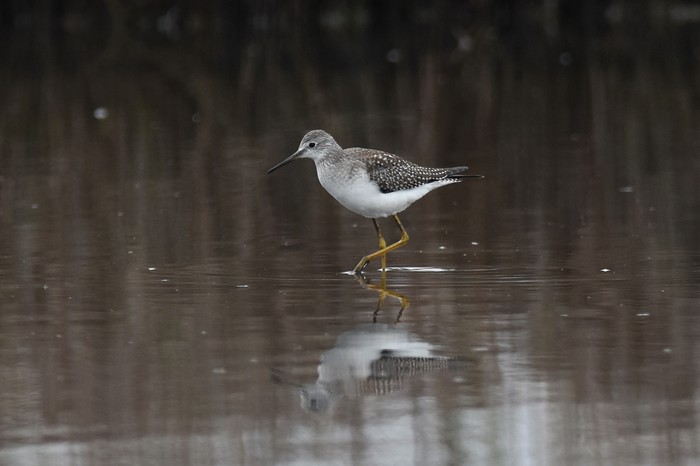 We have a trio of Lesser Yellowlegs again this week, starting in Dorset where one was present at Lodmoor RSPB on 5th-10th, and moving then to Ireland where we find two individuals at Tacumshin (Co.Wexford) on 7th-10th and Inishmore (Co.Galway) on 5th-10th.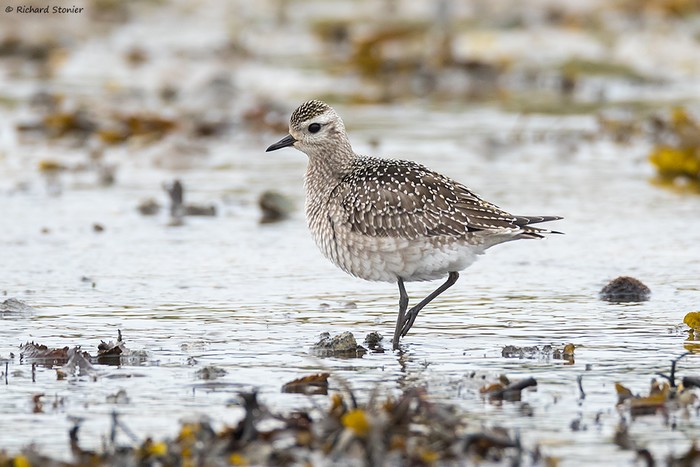 Numbers of American Golden Plover dropped slightly, with eight noted in the course of the week. An adult was in Lancashire at Crossens Outer Marsh on 9th-10th; the remainder of the week's golden haul were all silver juveniles: at Carrahane Strand (Co.Kerry) still until 10th; at Eshaness (Shetland) on 4th-5th; at Morfa Dinlle (Gwynedd) still on 4th-8th; on St Mary's (Scilly) on 4th-10th; and at Cahore Marsh (Co.Wexford) on 5th, Cashen (Co.Kerry) on 6th, and on the Gann estuary (Pembrokeshire) on 6th-10th. Another was found on 10th at Fingringhoe Wick EWT (Essex).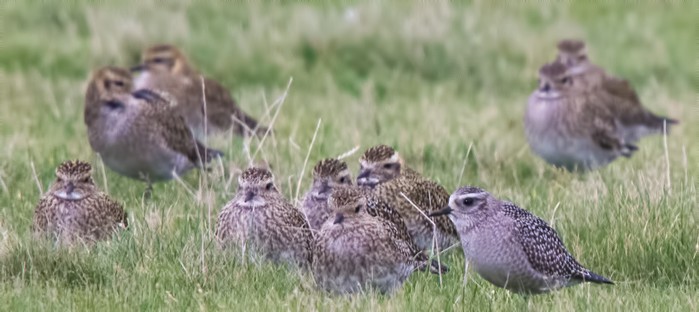 A Dotterel on Anglesey at South Stack RSPB until 10th, while another passed over Butterstreet Cove (Dorset) on 7th.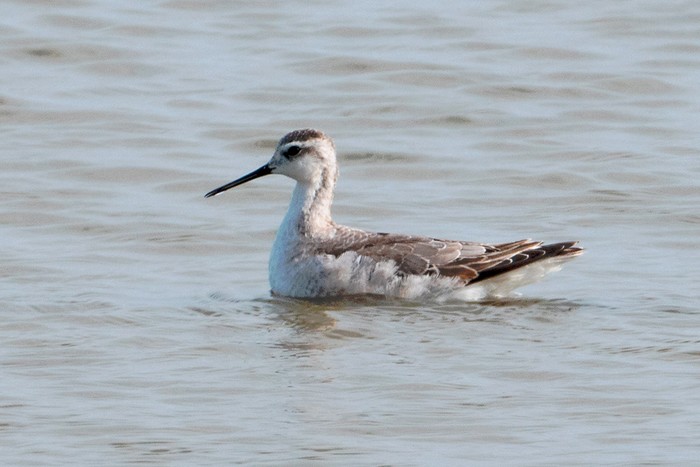 In Kent a Temminck's Stint was seen again at Dungeness RSPB on 8th while, in the north of the county, the Wilson's Phalarope remained at Oare Marshes KWT until 10th.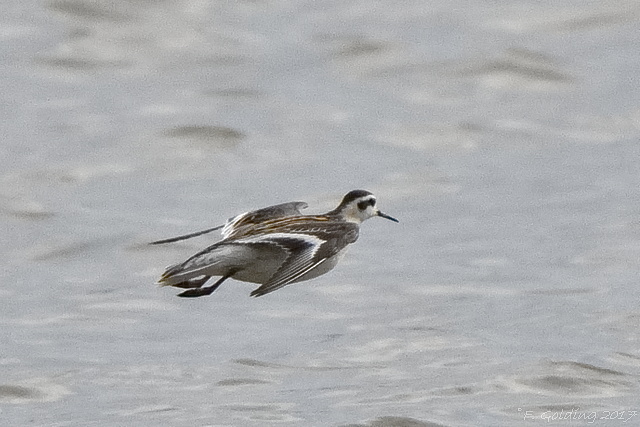 Two of this week's Red-necked Phalarope sightings came from Norfolk – at Kelling Quags on 6th-9th and Potter Heigham marshes on 9th. Further birds were seen on 10th at Druridge Pools NR (Northumberland) and Holland Haven CP (Essex).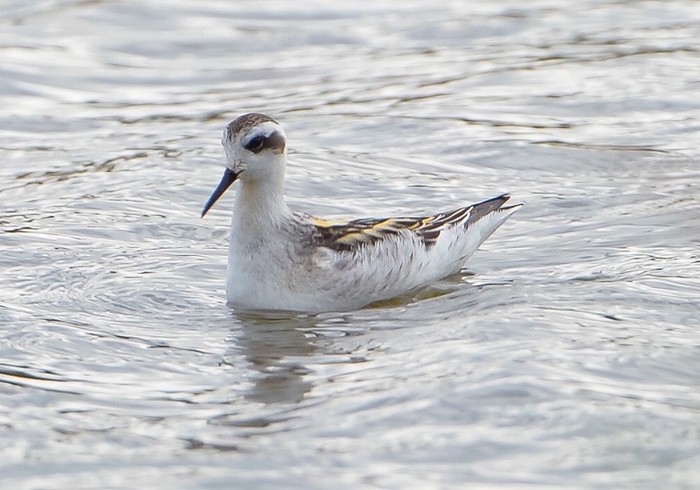 Nearly 30 Grey Phalaropes were seen this week, a drop on the previous week but still good numbers for all that. Most were, naturally, coastal sightings but a number were wrecked inland too – notably birds at Lower Farm GPs (Berkshire) still on 4th-9th, Blithfield reservoir (Staffordshire) on 4th-7th, and Audenshaw reservoirs (Greater Manchester) on 6th-9th.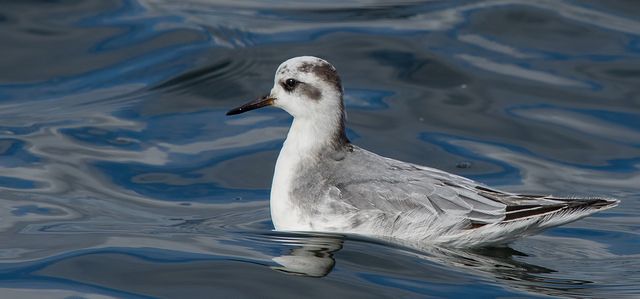 We finish the shorebird section in Shetland where the putative longipes form of Oystercatcher was still present and providing food for thought for newly arrived and resident birders alike until 8th at least.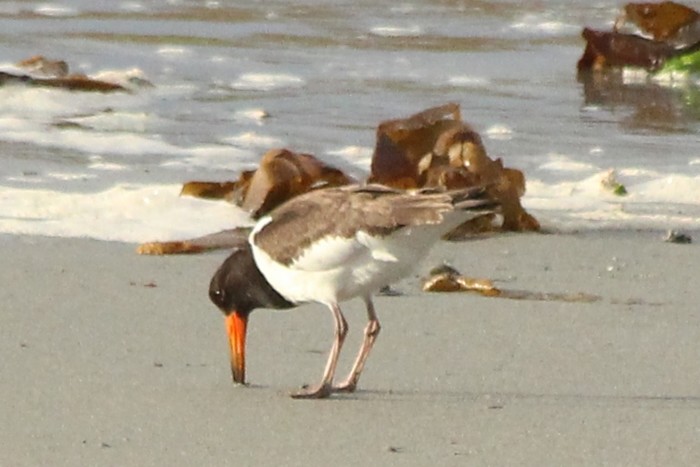 A small succession of Sabine's Gulls enlivened an otherwise quiet week again for gulls'n'terns. Birds were seen on 4th at sea west of Sharpnose Point (Cornwall) and off Walney (Cumbria); the 5th proved the peak day for sightings, with birds noted from Mwnt (Ceredigion), Bardsey (Gwynedd), Pendeen (Cornwall), Minehead (Somerset), Eshaness (Shetland), Cape Clear (Co.Cork) and Ramore Head (Co.Antrim). Two were noted on 6th from BArdsey, with a further probable bird that day in Suffolk off Corton and another Suffolk probable on 7th off Thorpeness; one was seen in Ayrshire on 7th from Maidens. Finally, on 8th one was seen from Winterton-on-Sea (Norfolk).
The second summer Ring-billed Gull was again in Co.Sligo at Doorly Park on 10th.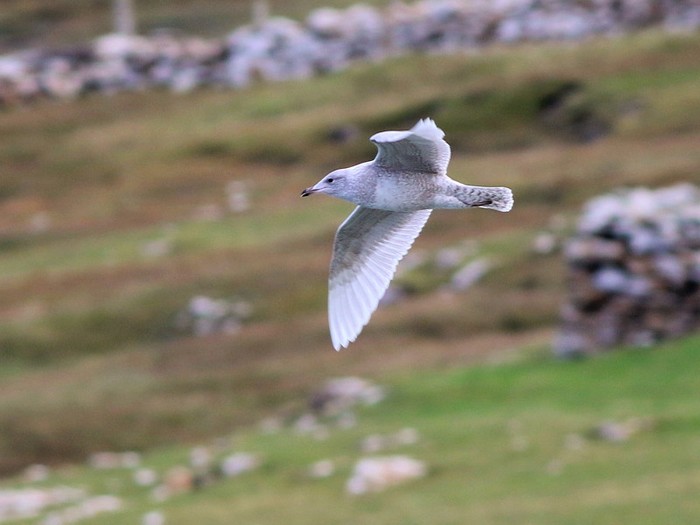 A Kumlien's Gull was logged on Sanday (Orkney) on 7th. Iceland Gulls were seen on 7th at Norwick on Unst (Shetland), on 8th in Pyefleet Channel (Essex) and Tiumpan Head on Lewis (Western Isles), and on 9th from Rathlin Island (Co.Antrim). Glaucous Gull sightings came from Sanday on 7th, Tiumpan Head and Unst again on 8th, and Budle Bay (Northumberland) on 10th.
The adult White-winged Black Tern remained in Budle Bay (Northumberland) until 6th, while in Ireland the adult Forster's Tern was seen again at Soldier's Point (Co.Louth) on 8th-9th.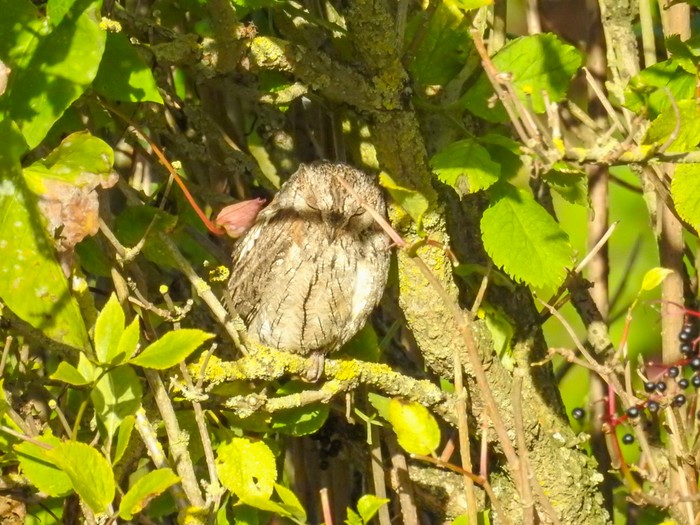 In an act of wanton, arbitrary editorial power I've demoted the lingering Scops Owl at Ryhope (Co.Durham) this week back down into the ranks of the main body of our Round Up news. It's not that it's not a mega bird – for a small owl, they pack an outsize punch of rarity chutzpah – it's just that there's so much colourful and, numerically, much rarer stuff to feature in the headlines and something had to give way. Nonetheless, wherever we report it, this super Otus was still present, lurking deep in the bushes, at Ryhope on 5th.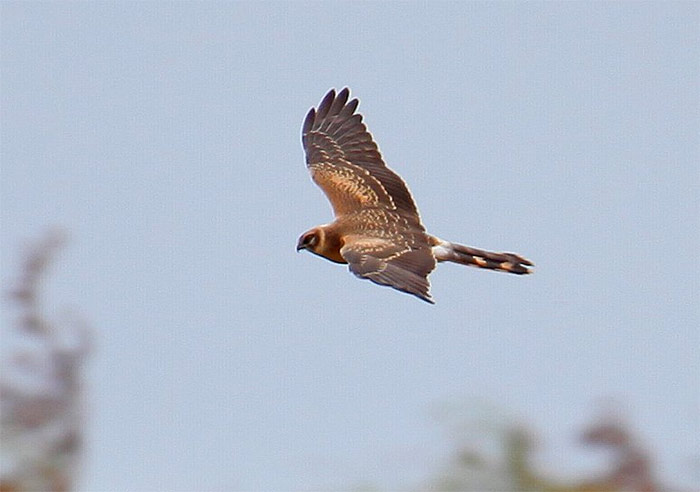 Also a pleasant hangover from the past week was Cheshire's first Pallid Harrier at Burton Marsh - this popular female remained there until 6th while, from 7th-9th, a juvenile was seen in Ireland at Barry's Head (Co.Cork). While Pallid Harrier has been elevated from super rarity of the past to something approaching expected on the east coast in recent autumns, it's still a properly scarce bird the further west you go – hence Cheshire's long wait for the county's first unequivocal record, and hence the genuinely rare status the species commands in Ireland – with just five accepted records to date.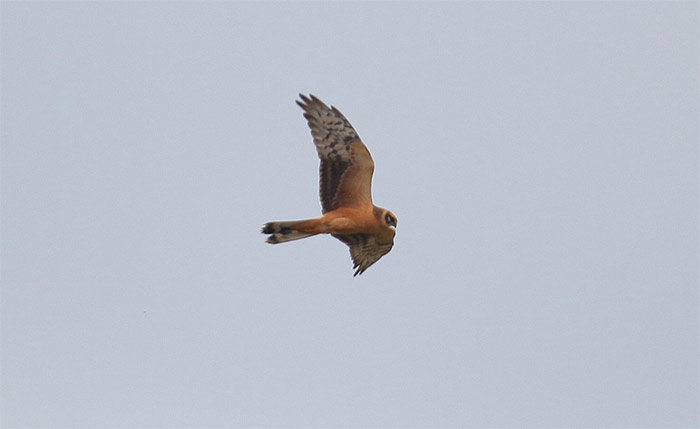 A mere handful of Honey Buzzards were logged this week – numbers drying up as we pass into the depths of October. On 5th one was over the Isle of May (Fife); on 7th an individual was seen from Seaford Head (East Sussex); on 8th a good London record was made with a sighting from Beckton; and on 9th a further bird was seen over Oare Marshes KWT (Kent).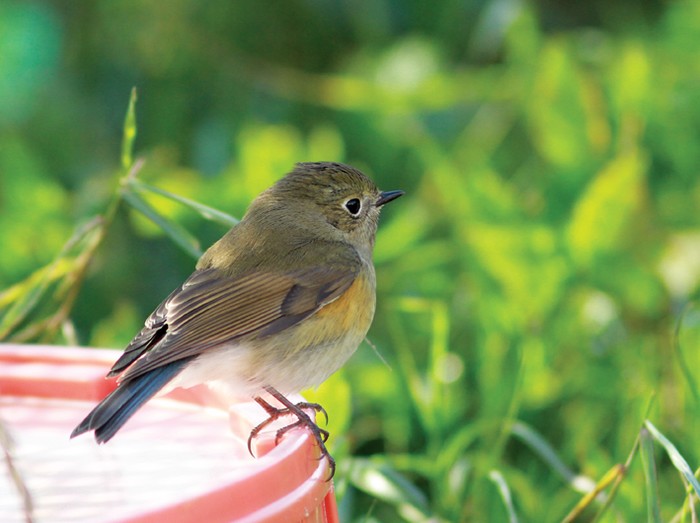 We've already covered the strangeness that's been this week's Siberian Rubythroats in Shetland. Happily, however, the Red-flanked Bluetail seen in North Roe (Shetland) on 5th-10th was more obliging, providing tremendous views to a succession of happy birders; while elsewhere in the archipelago Bluethroats were seen at Hoswick on 6th and up on Unst at Haroldswick on 9th-10th. Another of the latter was on North Ronaldsay (Orkney) on 9th.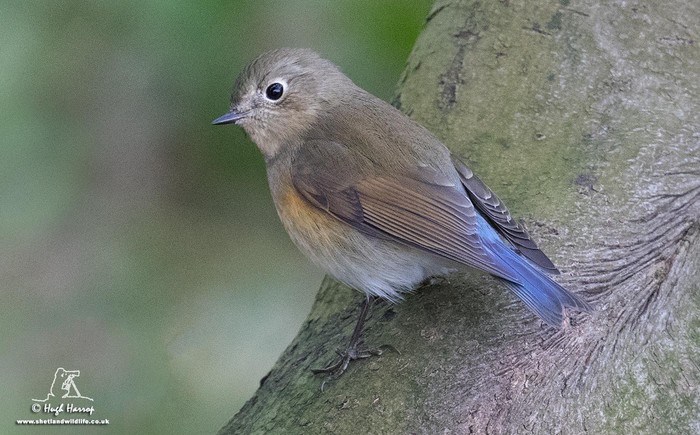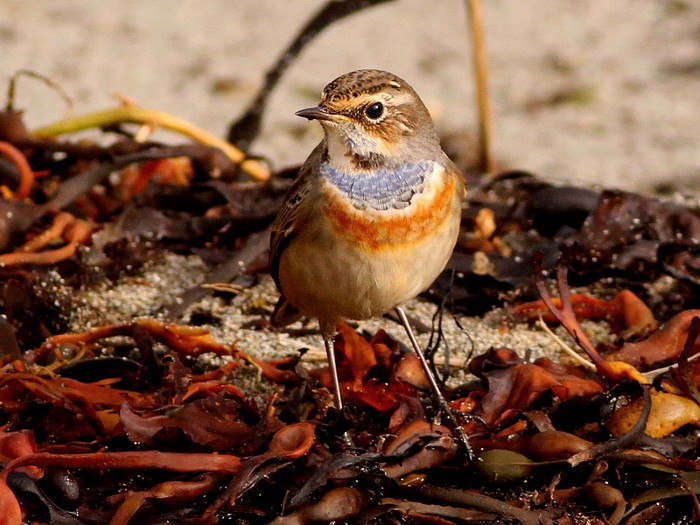 A Thrush Nightingale in Shetland also played ball and didn't go all Bressay on us – present, though skulking, in the dense, extensive vegetation at Sandgarth, it rewarded the patient with views on 8th-10th.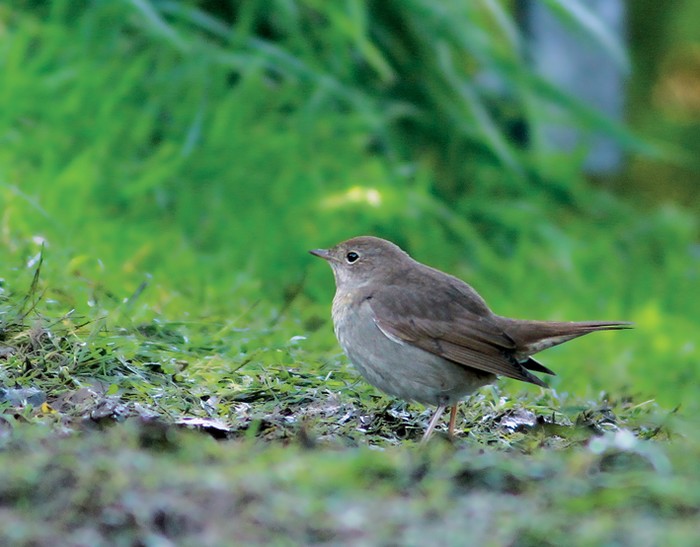 Eluding certain, specific identification for now this week were three Siberian or Stejneger's Stonechats - two seen in Shetland, in the Swinister burn area on 8th, and on Fair Isle on 9th, and the other in Essex on 4th on Fobbing marsh. Faecal sample, anyone?
Fair Isle finally delivered us an autumn treat in the form of a White's Thrush on the island on 7th. Given what was happening a few miles south on North Ronaldsay that afternoon, I am guessing this may have been the most bittersweet Zoothera ever…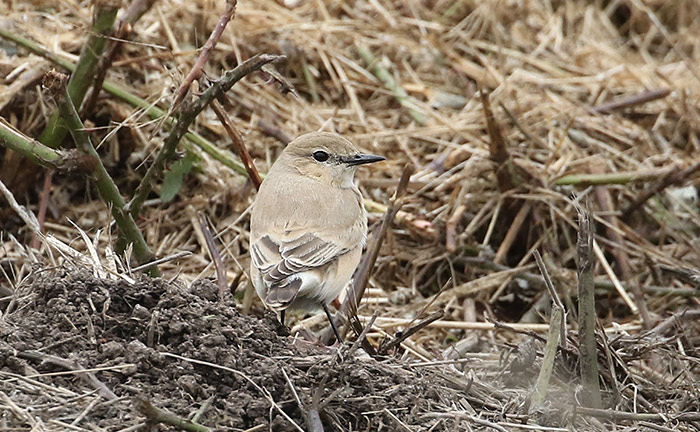 On Scilly, meanwhile, the Isabelline Wheatear remained on St Mary's airfield until 10th.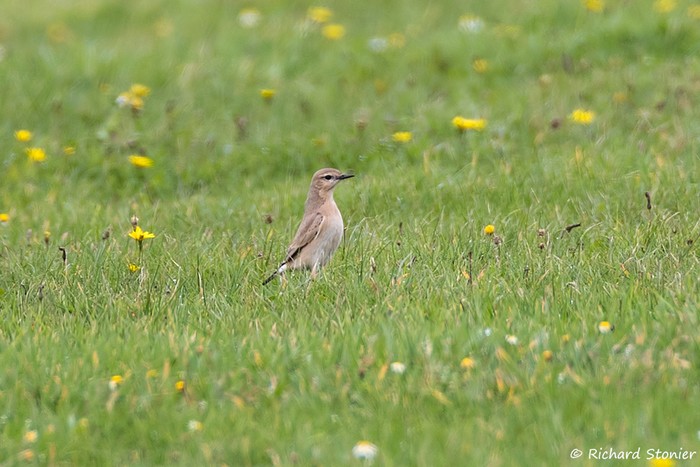 A Blyth's Pipit at Nanquidno (Cornwall) on 5th heads a quick scamper through the rare and scarce pipit offerings of the past week, closely followed by a Pechora Pipit up on Foula (Shetland) on 8th.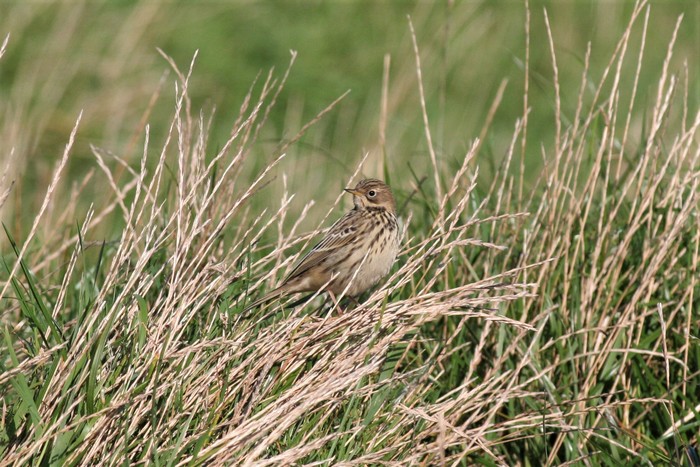 Shetland provided two of the week's more amenable Red-throated Pipits, still on Unst at Skaw on 4th-8th and on Fair Isle on 4th-10th. A probable bird on North Ronaldsay on 6th was followed by a possible bird in Surrey over Thorncombe Street on 8th and then, on 9th, by a brilliant London record over Rainham Marshes RSPB. On 10th one was at Lissagriffin (Co.Cork).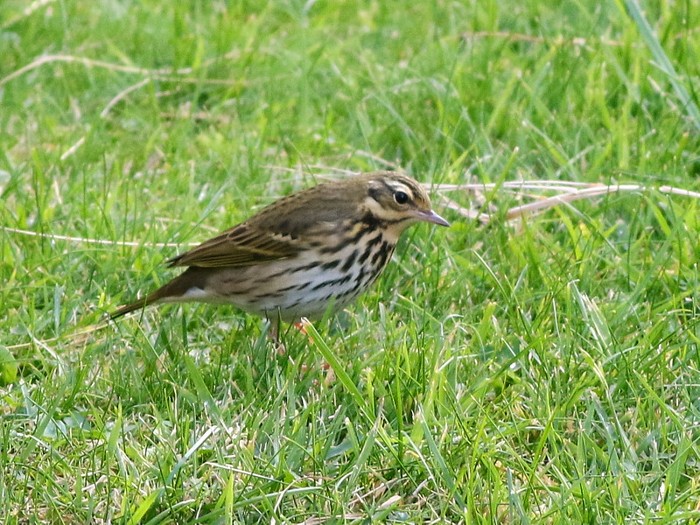 Back in Shetland the week began with an Olive-backed Pipit on Foula on 5th, followed by another on Unst at Uyeasound on 7th. One was on Spurn (East Yorkshire) on 7th-10th. On 10th one was at Wells Woods (Norfolk).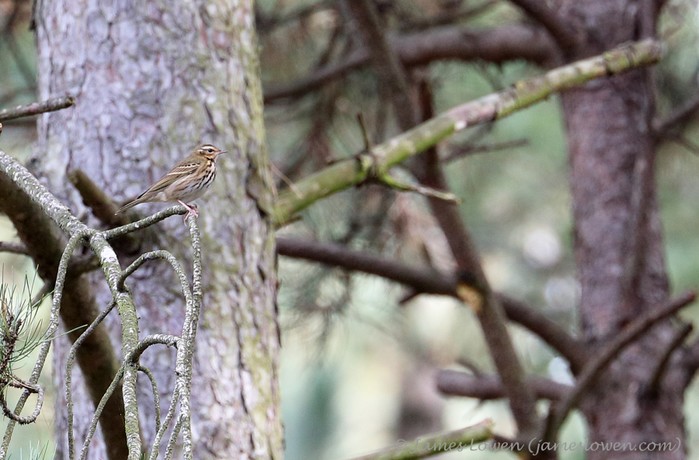 Numbers of Richard's Pipits picked up this week, with records coming on 6th from Heacham (Norfolk); 7th from Sanday (Orkney); on 8th at Kynance Cove (Cornwall), Titchwell RSPB (Norfolk) and Flamborough Head (East Yorkshire); and on 9th on Fair Isle and over Thornham (Norfolk). On 10th a probable was seen at Minsmere RSPB (Suffolk).
North Ronaldsay really was having a varied and wonderful week this past few days – we'll see the island's name cropping up time and again amongst the passerine sightings as, big ticket item aside, there was plenty more to see besides. On 6th-10th, that included a Short-toed Lark and, on 7th, another Blyth's Reed Warbler.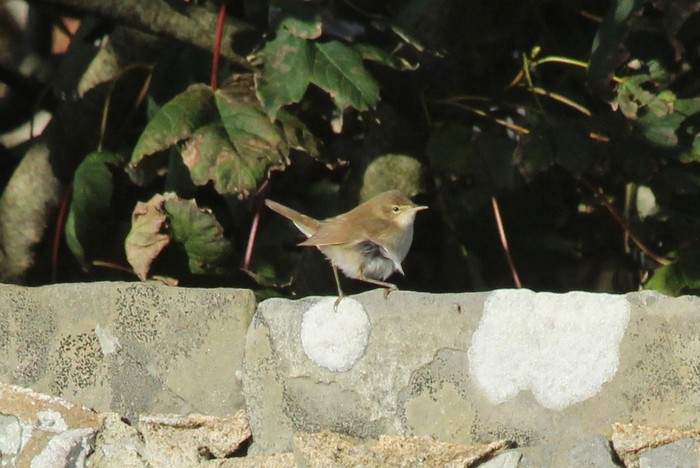 Other Blyth's Reeds were seen this week at Sandside Bay (Orkney) on 4th and, on Shetland, at Sand Lodge on 8th-10th.
Marsh Warbers remained thin on the ground – one was inappropriately in song at Donna Nook (Lincolnshire) on 4th, one was seen on Mizen Head (Co.Cork) on 7th-10th, and one was at Quendale (Shetland) on 10th.
Birders failing to see the Siberian Rubythroat on Bressay had a small, pale, consolation prize in the form of a Booted Warbler found by the Galley Shed; otherwise reported Booteds this week segued into variously a Willow Warbler and a Garden Warbler. Having had my fingers burnt (twice…) with the Booted/Sykes's Warbler duo, I do have a degree of sympathy with all concerned. Views in the field (and even the hand) can be horribly misleading in less than ideal conditions.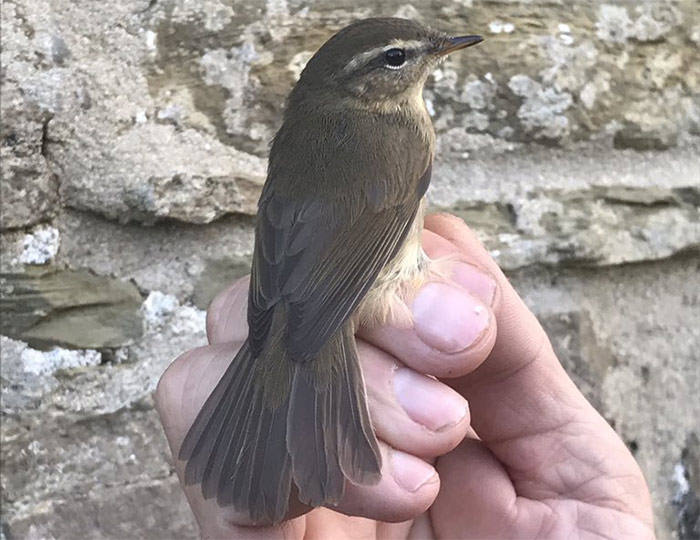 Shetland provided more unequivocal warbler action with first a Dusky WarblerRadde's Warbler there on 8th. A further Dusky was found at Gulberwick on 6th-7th. Wells Woods (Norfolk) held a Radde's on 10th, while North Ronaldsay staff trapped and ringed a Dusky Warbler that day to cap a fine week.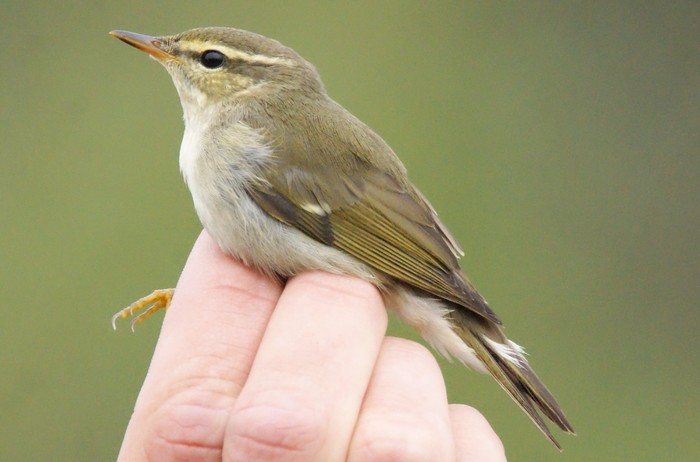 An Arctic Warbler was trapped and ringed at Kilnsea (East Yorkshire) on 8th, and was still present there at the week's end.
Numbers of Yellow-browed Warblers remained (relatively) modest this week, totalling several hundred rather than climbing north of the thousand mark. Predictably, the lion's share of these were the length of the east coast, with a few trickling inland and beyond to the western side of the region. We have, perhaps, been a little spoilt with them in recent autumns.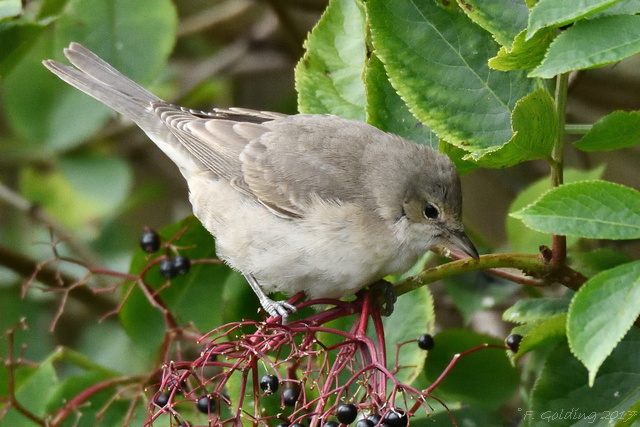 Barred Warbler numbers remained extremely modest again this week – starting with the incredibly settled bird still at Kilminning Castle (Fife) until 8th, further sightings came on 4th-6th from North Ronalday (with two birds there on 7th-9th); on Cape Clear (Co.Cork) on 5th; on 6th from North Roe (Shetland), Sanday (Orkney), Newbiggin (Northumberland) and Chickerell (Dorset), the latter bird being trapped and ringed; on 6th-7th at Ryhope (Co.Durham); on 7th-10th at Druridge Pools NR (Northumberland) and Northdale on Unst (Shetland); on 7th-9th on Slea Head (Co.Kerry); on 8th-9th at Whitburn CP (Co.Durham); and on 9th on Out Skerries (Shetland), Spurn (East Yorkshire) and Inishmore (Co.Galway). On 10th the Spurn bird remained, while one was at Nanquidno (Cornwall) that day also.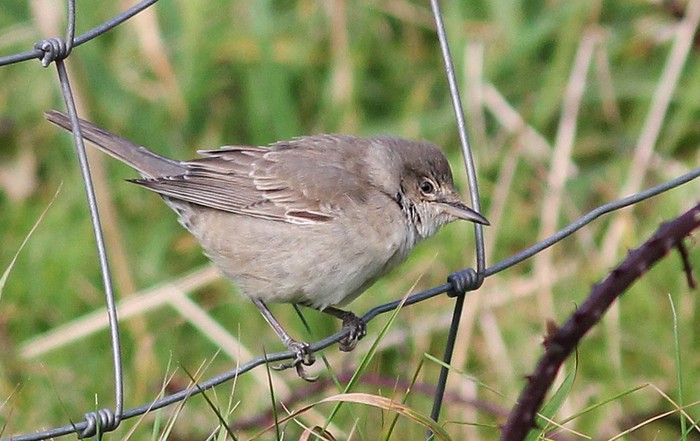 The Melodious Warbler remained on Skokholm (Pembrokeshire) on 4th-8th while a Icterine Warbler was seen in Holy Vale on St Mary's (Scilly) on 9th.
St Mary's also provided the week's only report of a Golden Oriole over Old Town on 9th. The three Bee-eaters of recent days remained on Tresco and St Martins until 7th.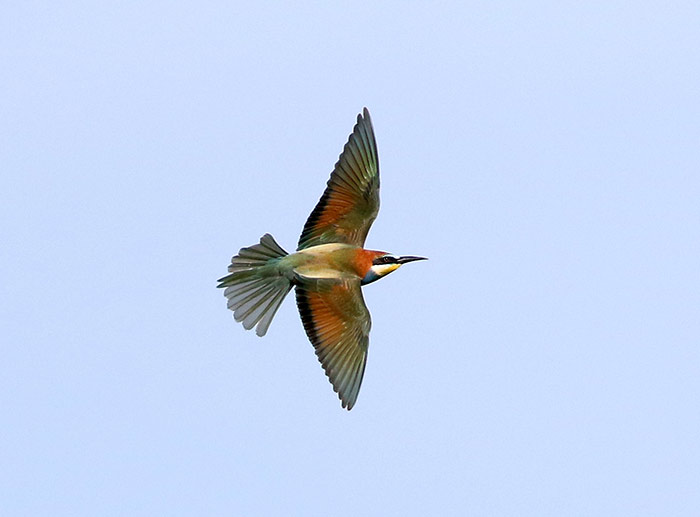 Red-breasted Flycatchers were present again this week, but also in reduced numbers on recent weeks: single birds were present on Out Skerries (Shetland) on 4th and 9th; one was at Lower Voe (Shetland) on 4th-7th; and North Ronaldsay held a bird between 4th-9th. One remained in Shetland at Easter Skeld until 5th; also in Shetland were individuals at Vidlin on 7th and Sandgarth on 8th. In East Yorkshire birds were at Flamborough on 8th and Kilnsea on 8th-9th.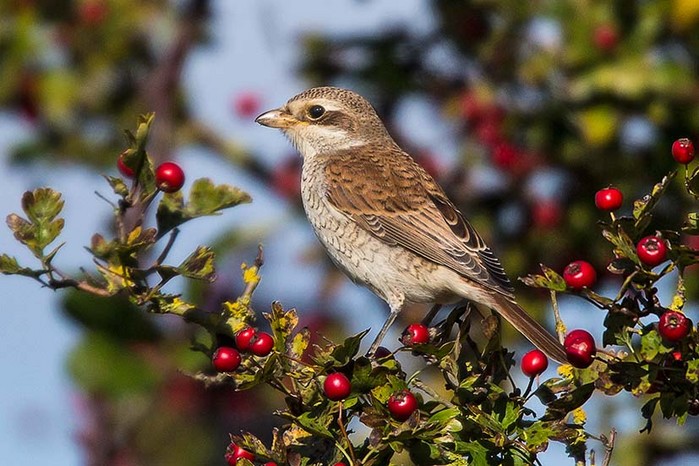 Shrikes of all kinds were in short supply too – starting with Isabelline Shrike, Foula's recent two or three were down to one this week, still present until 10th. Red-backed Shrikes mustered three birds, at Easington (East Yorkshire) until 10th, on Sanday (Orkney) on 5th and Boyton (Suffolk) on 8th-10th. Which just leaves us with Great Grey Shrikes and just three birds were on offer: again at Easington on 8th-9th and, back in Shetland, on Whalsay on 6th and at Eswick on 4th; and in Lincolnshire at Alkborough on 10th.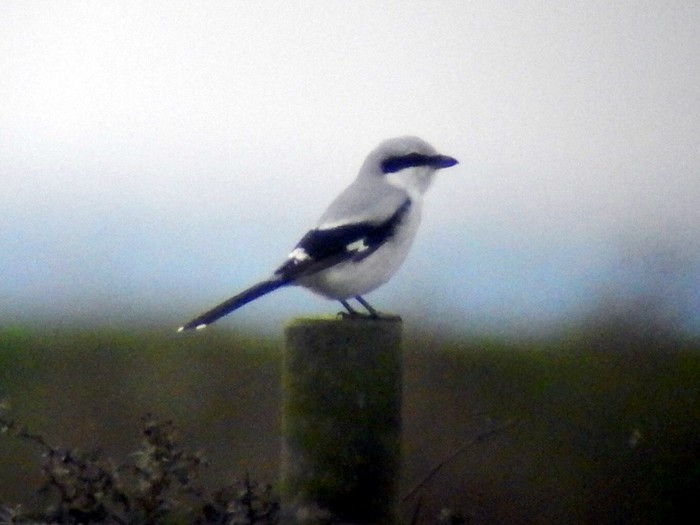 Wrynecks barely managed to scrape into double figures – the week began with birds still at Hengistbury (Dorset), Nanquidno (Cornwall) and on St Mary's (Scilly) on 4th, the latter bird hanging around until 8th. Further birds were seen on Gugh (Scilly) and Brighstone (Isle of Wight) on 5th, Portland (Dorset) on 6th and Pitstone Hill (Buckinghamshire) on 6th-8th. Irish finds came on 8th on Copeland (Co.Down) and at Whiting Bay (Co.Waterford), and in Cornwall at Pendeen and the Lizard, with two at the latter locale the following day. One was on St Martin's (Scilly) on 10th.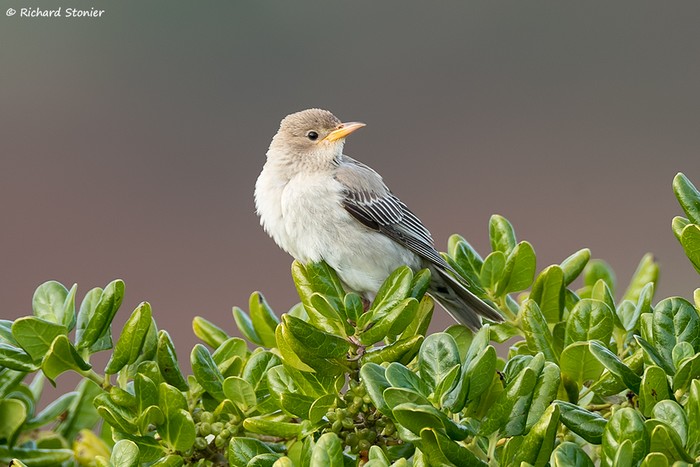 Rose-coloured Starlings, on the other hand, had a modest moment this week with some new arrivals bucking the general trend of reduced numbers of interesting migrants. The juvenile remained at Easington (East Yorkshire) until 10th, while in Norfolk one was at Snettisham until 6th, and at Heacham on 7th-8th. One was on St Mary's (Scilly) on 4th-10th; others were at Shorwell (Isle of Wight) on 5th, Lodmoor RSPB (Dorset) on 7th and, on 8th, at the Lizard (Cornwall), Pennington marshes (Hampshire) and Garths Ness (Shetland). The Lizard bird remained there on 10th.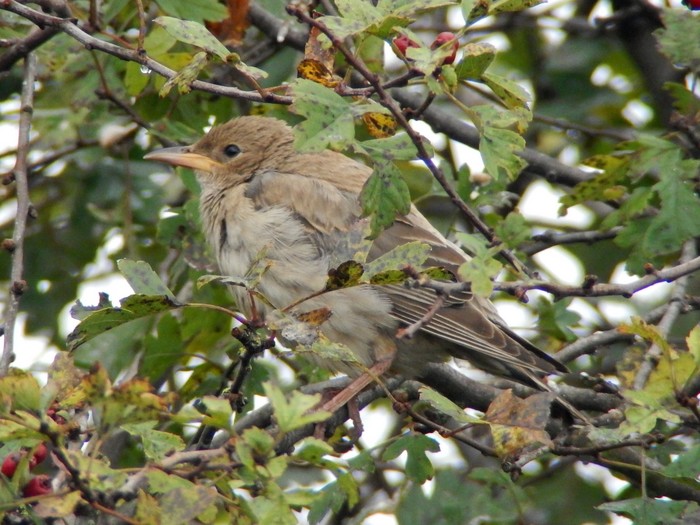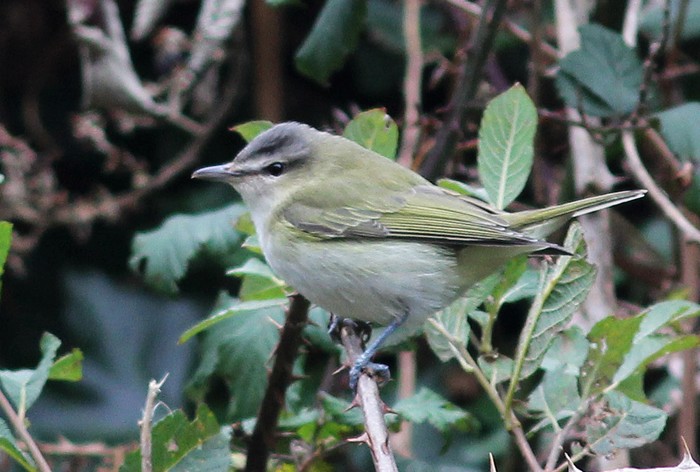 Five or six Red-eyed Vireos were found in the course of the week – the ambiguous sixth being a possible bird in Shetland at Ollaberry on 4th. More definite were birds on Slea Head (Co.Kerry) on 4th-5th; Dursey Island (Co.Cork) on 5th; still on Mizen Head (Co.Cork) on 6th-9th; on Inishmore (Co.Galway) on 7th-8th; and on Orkney at Deerness on 8th.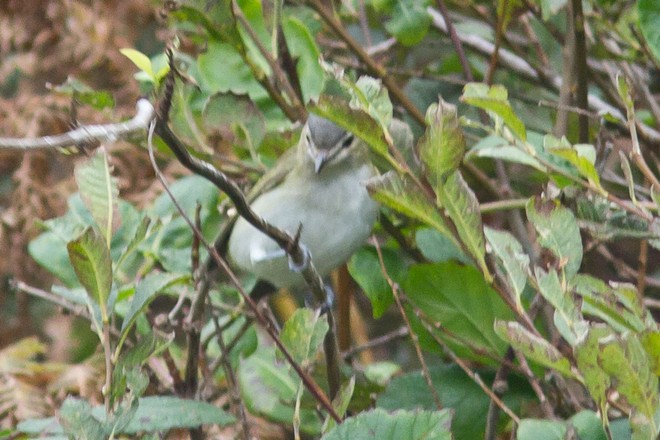 A Blackpoll Warbler was at Blacksod (Co.Mayo) on 7th-8th.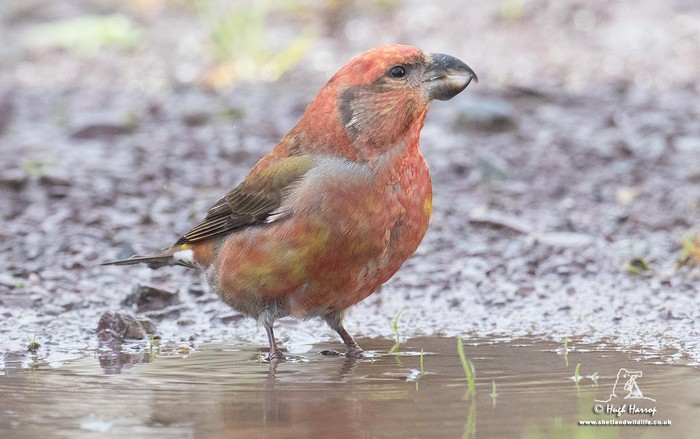 Parrot Crossbills continued to arrive this week, most notably in Shetland, though keeping track of how many were involved proved challenging as, away from obvious larger areas of habitat like the mature gardens of Lerwick, those that were found proved mobile and fleeting, and rarely lingered. Lerwick seemed to hold as many as four throughout the week, while Unst may have briefly had as many as 11 birds on 4th split between Baltasound, Haroldswick and Ungirsta. Four wandering birds may have accounted for a string of sightings through the south mainland between 4th and 6th, while two birds in the central mainland may have accounted for sightings at Kergord on 4th and Vidlin and Swining on 6th-7th. Outside of Shetland, one was on Orkney at Binscarth on 6th with a possible over North Ronaldsay that day also, and two were seen on 7th-8th at Finstown. On 8th potential sightings came from the British mainland – a possible over Spurn (East Yorkshire) and a probable over Longniddry (Lothian).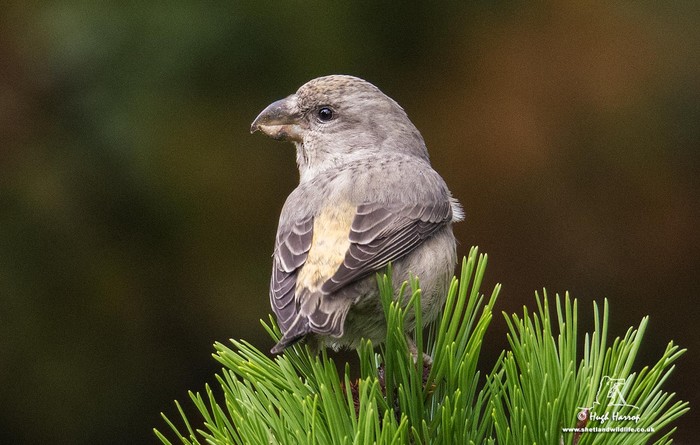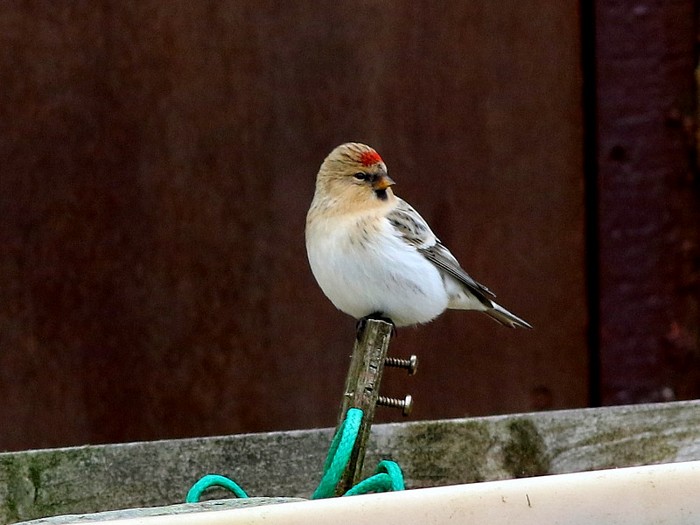 Back up on Unst, Arctic Redpolls were being seen daily this week – single hornemannii were at Skaw on 6th-7th and Norwick on 7th; two birds were at Northdale on 7th, while numbers at Baltasound grew from two on 6th to three on 7th, before falling back to a single bird on 8th-9th – sharing the site at times with a putative exilipes individual. Off Unst, Ollaberry had a popular hornemannii on 6th-8th, while one was on Foula on 7th-8th. North Ronaldsay sported a probable individual on 6th, with a definite bird there on 8th-10th.
Common Rosefinches remained at something of a premium this week, with 16 birds in all seen – all but five of which were scattered around Shetland, with two on Fair Isle on 8th-10th representing a small peak count. Away from Shetland birds were in the Western Isles at Eoligarry on Barra on 4th, Lochmaddy on North Uist on 7th-9th, and Carnan on South Uist on 8th; one was on St Mary's (Scilly) on 5th; and one was in Ireland at Kilbaha (Co.Clare) on 8th.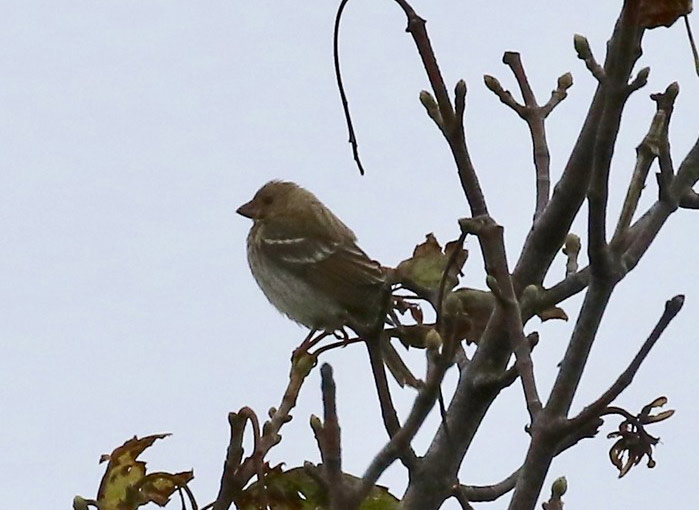 Numbers of Little Buntings fell away radically this week, with just a quarter of the number of the preceding week tallied. Our ten or so birds were seen at Norwick on Unst, where two birds were present on 4th, with one at Baliasta on the island on 4th also; at Grutness on the Shetland mainland on 4th, and nearby Eastshore on 9th; at Swining still on 4th; at Brake on 4th; on Out Skerries on 4th and again on 9th; on 6th at Laxfirth and Levenwick; and on 8th-10th on Fair Isle. Away from Shetland one was on North Ronaldsay on 5th.
Just two Rustic Buntings were logged this week, both in Shetland – one remained at Cunningsburgh until 9th, while another was at Lower Voe on 4th.
Once again Corvo in the Azores served up a Peterson's guide worth of North American passerines this week. Or at least, watching enviously from Britain, it seemed like that at times…
Belted Kingfisher and Northern Waterthrush kicked the week off, remaining there until 6th, while new birdss on 5th were represented by Spotted and Semipalmated Sandpipers. On 6th a Bobolink was found; on 7th Philadelphia and Red-eyed Vireos, with three of the latter there on 9th. On 8th Corvo scored Scarlet Tanager and Ovenbird; on 9th Rose-breasted Grosbeak and Yellow-billed Cuckoo. The week ended with new pairs of American Buff-bellied Pipit and Wilson's Snipe on the 10th, with Rough-legged Hawk also putting in an appearance there again that day also.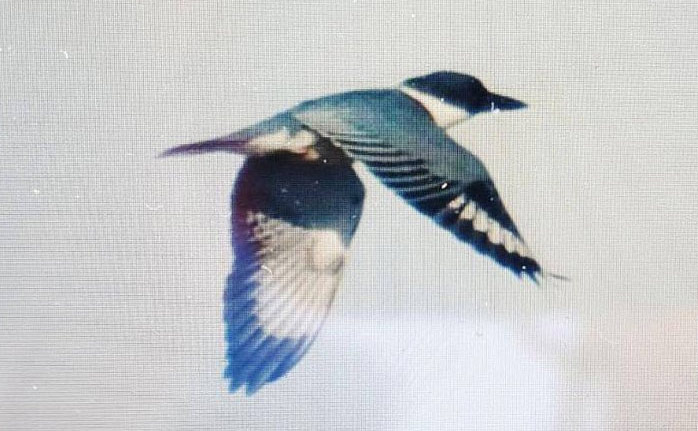 On Terceiera the drake Redhead remained all week; on Flores two Solitary Sandpipers were found on 8th, and a Belted Kingfisher on 10th. Quite a week, then, on the Azores.
Way to the north, Iceland was having a good time too – this week turned up a Great Knot on 7th at Hofn, a Laughing Gull on Heimay on 9th, and a Red-eyed Vireo at Stokkseyri on 9th also.
Faroe enjoyed a White-crowned Sparrow at Vioareioi on 7th.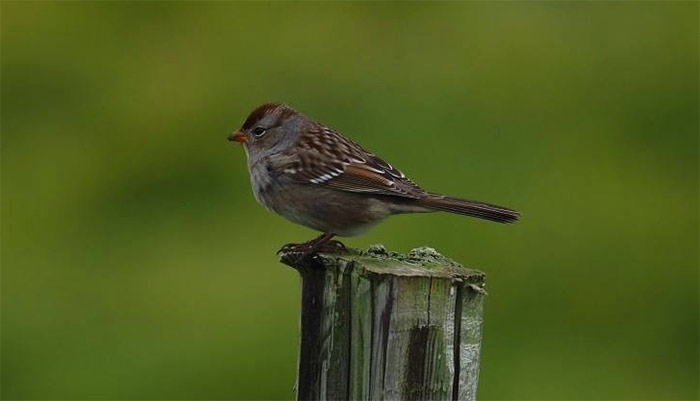 East into Scandinavia, a Black-browed Albatross was off Hundested (Sweden) on 5th while, sticking with seabirds but much further south, up to 40 Red-footed Booby have been reported recently from Raso (Cape Verde), providing straws to clutch at for British birders hankering after another domestic record.
Finally, in Holland Eastern Imperial Eagle was seen on 4th at Hasselt and 9th at Berkum.
The coming week…
So that's another Rarity Round Up, um, rounded up… and I'm heading off to the Pyrenees for a short while, so will be passing the baton to Andy Stoddart for the next couple of weeks.
Is this a dangerous time to be away from my beloved Shetland. Well, obviously… Frankly, it's a pretty daft time to be out of the British Isles as a whole, for the coming week presents a glittering cornucopia of past rarities to whet our appetites and consider as possibilities in the days to come.
We've been reminded, recently, just how good westerlies can be despite the not inconsiderable obstacle of an entire ocean for the birds in question to successfully fly across before they make landfall in Britain or Ireland. The coming week offers past records of a number of colourful Nearctic warblers, but also their subtler sparrow counterparts – Song Sparrow at Seaforth (Lancashire) on 15th-17th October 1994, Savannah Sparrow on Fair Isle on 14th-19th October 2003, and White-throated Sparrow on Cape Clear (Co.Cork) on 12th-18th October 2008 demonstrating the potential – though really, we only need look to Foula in the past week for a more timely reminder of that…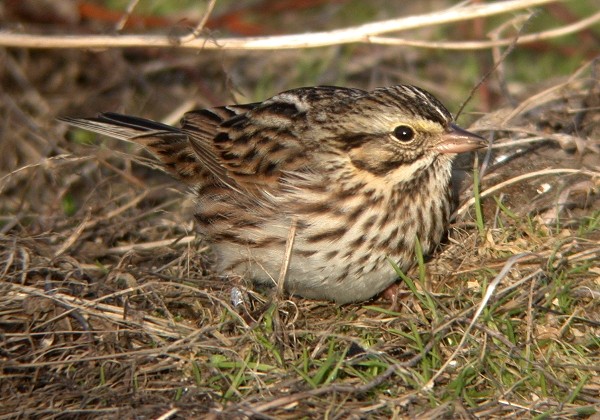 Easterlies can do the business too, of course, and where better than with the rarer buntings? Not simply the preserve of isolated islands, any weedy field on the east coast might, just, attract something interesting at this time of year. Fair Isle may lay claim to Britain's first Chestnut-eared Bunting on 15th-20th October 2004, and Britain's second Yellow-browed Bunting on 12th-23rd October 1980, but mainland records of Black-faced Bunting at Flamborough (East Yorkshire) on 15th October 2004 and Pallas's Reed Bunting at Icklesham (East Sussex) on 17th October 1990 ought to prove that a mega bunting may be closer than you might at first think.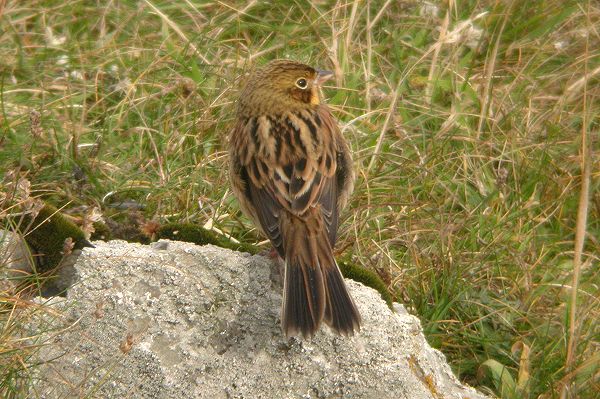 More realistically, the coming week is historically all about the thrushes, of both westerly and easterly origins. Statistically there's probably no better week in which to find yourself a Grey-cheeked or a Swainson's, or a Black-throated or a White's.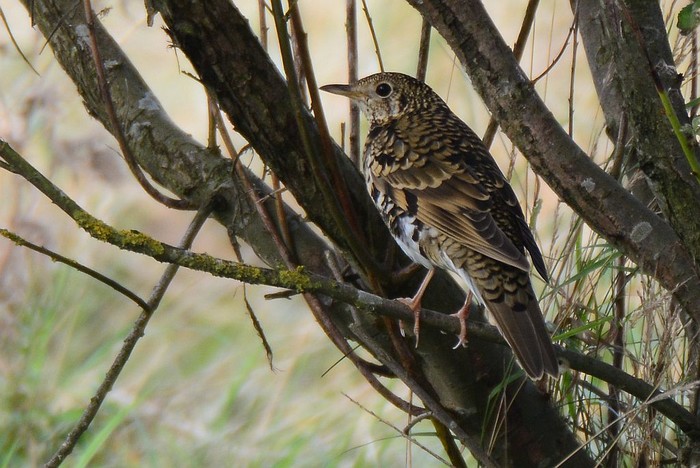 Whichever way the wind blows, these coming days, there will be birds…
Jon Dunn
October 11th 2017
Share this story
Tweet


Many thanks to all contributors for their photos and videos this week.
North Ronaldsay Bird Observatory, Bryony Baker, Hugh Harrop / Shetland Wildlife, Roger Riddington, Norma Gleeson, Richard Mills, Jamie Partridge, Rob Stonehouse, Ian Williams, Richard Stonier, Brian Moore, Elliot Montieth, Ron Marshall, Ron Hindhaugh, Jim Swalwell, Sean Wileman, Toby Green, Brian Anderson, Ian Ballam, John Kemp, Simon Spavin, Michael Lockyear, John Tymon, Alan Tate, Frank Golding, John Pringle, Glen Tyler, David Cooper, Dave Tucker, Sean Cronin, Penny Clarke, Paul Eele, James Lowen, David Williamson, Eric Dempsey, Seamus Enright, Tommy Frandsen, Silas Olofson, Chris Batty, Tim Dean