Weekly birding round-up: 14 - 20 June 2017
The week at a glance
West Sussex holds on to Britain's first proven Elegant Tern
Skokholm lands a singing male Myrtle Warbler
More Black-headed Buntings reported this week – on Foula and on the Scottish mainland
And our pioneering Black-winged Stilts are still going strong in Norfolk, Cambridgeshire, and Kent
Scorchio!
Summer finally arrived with a vengeance this week, with mounting temperatures across mainland Europe mirrored over much of Britain and Ireland as the week wore, stickily, on.
A couple of big lumps of high pressure parked themselves over us which, whilst great for sun worshippers, seemed to largely put the dampeners on any late spring migration action. Mind you, it could have been excellent weather for a raptor or a vulture to gain some serious altitude over the near Continent before gliding gently across the English Channel for a sortie over pastures new…
Or not!
In what seems like birding's equivalent of the predictable 'big cat sighting' headlines that slink out into the tabloids every summer, we had our usual midsummer misadventure with a soaring potential mega or two this week. More of which in due course.
Meanwhile, back in the real news, there were still some goodies to be seen…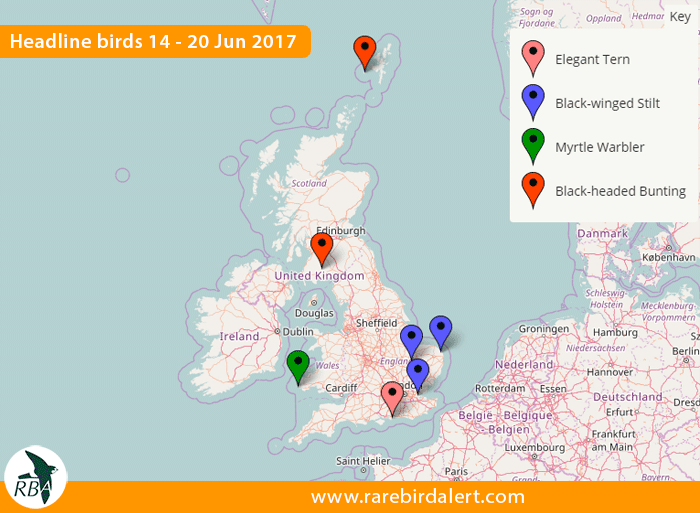 Elegant Tern
Truly, after consecutive prior weeks with headlining rare terns this week really should have been the one when the Royal Tern anchored on the Brittany coast finally did the decent thing and powered over to pay us a visit. Alas, it didn't, though there's time yet. But that means that, for another week, we'll just have to make do with Elegant Tern for our rare tern-fix.
Such a hardship!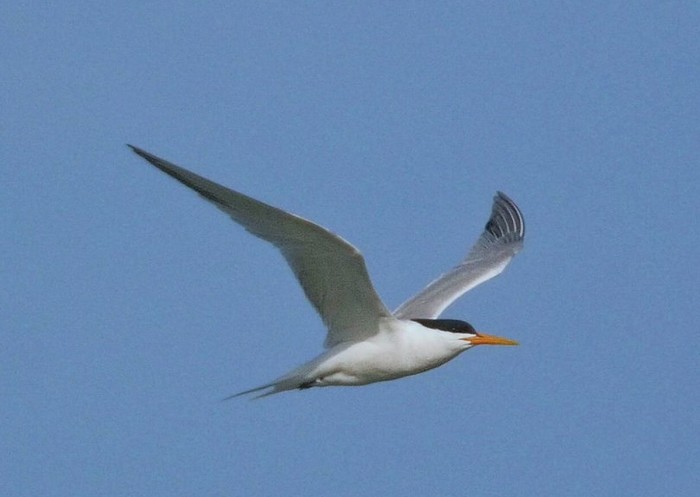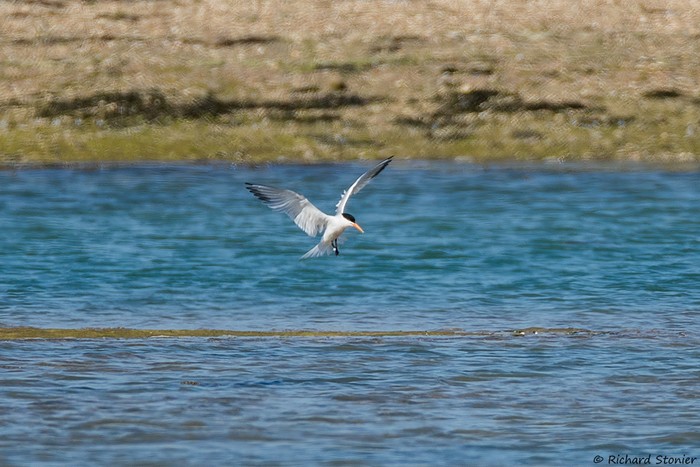 Last week's first confirmed record for the species, Bird C, remained at Church Norton (West Sussex) as the week began, and stuck around obligingly into the weekend allowing anyone so-inclined to pay it a visit. With one intrepid birder from Shetland making the pilgrimage (no, not me), there was really no excuse for an Elegant Tern-shaped hole on your list as the bird's stay grew ever longer, present still in West Sussex as the week drew to a close and the Rarity Round-Up baton was passed back into Mark Golley's safe hands once more.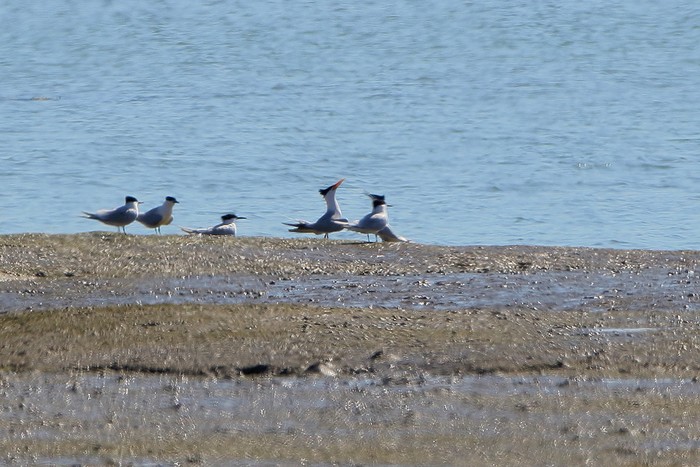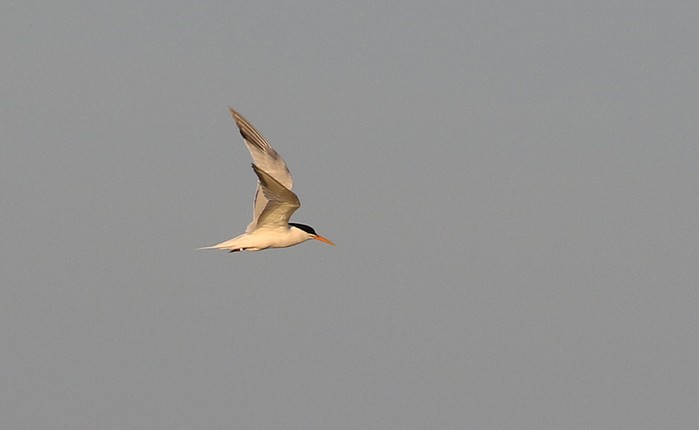 Myrtle Warbler (and belated Slate-coloured Junco)
Not so very long ago there were predictions made in these very columns that we should be casting our eyes to the west for an American midsummer warbler. These soothsayings were made, not entirely without self-interest, by our very own Mark who was heading to Fair Isle where, last week, at least part of the prophecy came true – one of the better birds on offer was a warbler, albeit 'just' an Icterine.
But for this week's new star(s 'n' stripes) bird we need to look much further south than Shetland. Step forward Skokholm which, on 18th, served up an absolute belter in the colourful form of Pembrokeshire's second Myrtle Warbler. What could be better than a male American wood warbler at this time of year?
Ah yes. One that's in song.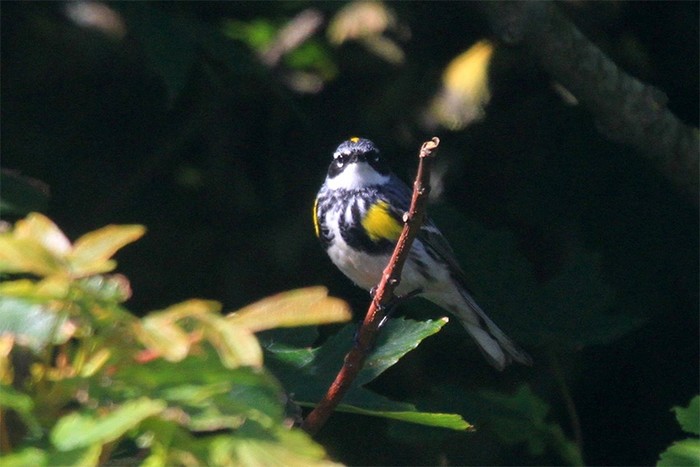 Having spent some time that day singing away to himself this cracking individual ended his stay trapped and ringed in the evening. Sadly for anyone harbouring thoughts of a second day twitch he was long gone by the morning – only our fifth ever spring Myrtle Warbler and significantly outside the previous date range of 7th May – 5th June. Where had he been before his brief Welsh outing?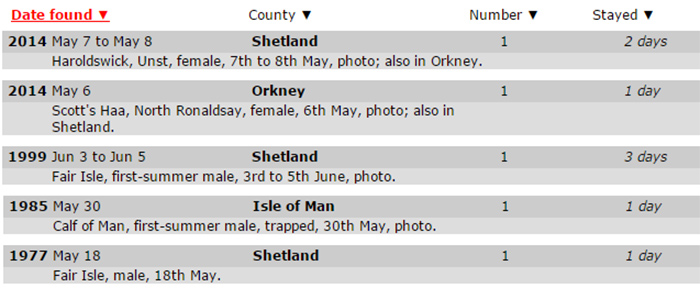 Quite apart from being confidently called here beforehand, the auguries were also all in place earlier in the week as, late on Friday, belated news came from Norfolk where, at Stalham on 10th, a Slate-coloured Junco was seen briefly. A more predictable spring arrival, this, with May comfortably accounting for approximately half of all British and Irish records. June, however, is a different story with only two previous records to date; while Norfolk can boast only two previous records, both dating to 14th July 2007 at Langham and Terrington St Clement – the latter site holding its bird until 17th. A weekend junco would, then, have been popular but, alas, it was not to be on this occasion.
Black-headed Buntings
Sure enough, hot on the heels of the first couple of Black-headed Buntings in the days running up to the current period and we landed at least one more this week – barely had a male bird arrived on Foula last week and, promptly, disappeared than a second bird arrived on this most remote of British birding outposts. (I know, it's no St Kilda, but all the same – it's pretty out there when you look at a map). Better yet, we know for sure it's a second individual that was located there on 15th as, this time, it was a female.
With nice run then of the species, you'd not be betting against the final bird reported this week firming up into a definite Black-headed Bunting - a possible male was reported from a garden at New Galloway (Dumfries & Galloway) on 16th-17th. With just one previous county record, a one-day male at Mainsriddle on 22nd June 2013, this would be a good bird for the locals were it to have lingered and been confirmed.
And next week – surely it's Ireland's turn now?
Black-winged Stilts
News is gradually emerging, picking its way daintily through the shallows of the ether, of more Black-winged Stilt breeding attempts in Britain this spring. News released this week spoke of six pairs having bred in five locations, a UK record for this elegant species. My favourite quote from this RSPB pieces is, comfortably, that of Mark Thomas who said, "I have no doubt there will be a self-sustaining colony of black-winged stilts in the UK before long, coming to a reserve near you" – a prospect sure to gladden the heart of many a birder. Perhaps one day Black-winged Stilt will have gone all Little Egret on us, and will no longer be newsworthy in a rare bird context…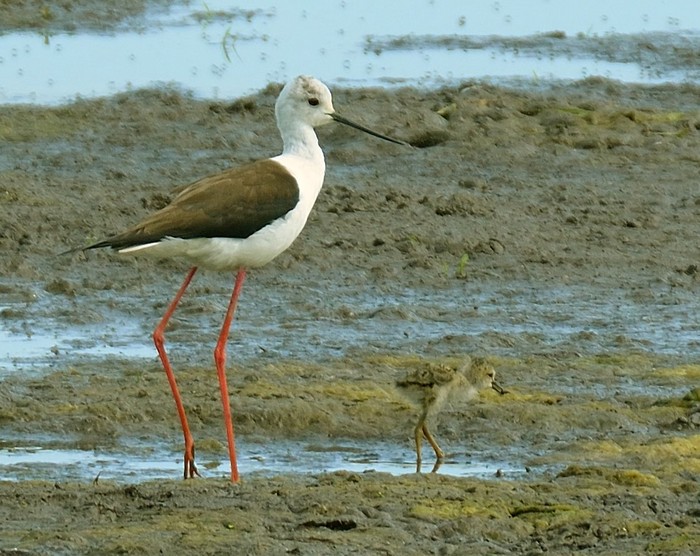 This year's unprecedented breeding activity notwithstanding, we're a way off those heady days just yet. Nonetheless, it's good to report this week that the three adults and four young continued to prosper at Potter Heigham in Norfolk, while in Cambridgeshire the pair at Ouse Washes RSPB were doing okay with their two youngsters also – though by 20th it was just the adults that were being reported... Watch this space then for further news of who's been doing what, with whom, and where in the coming days…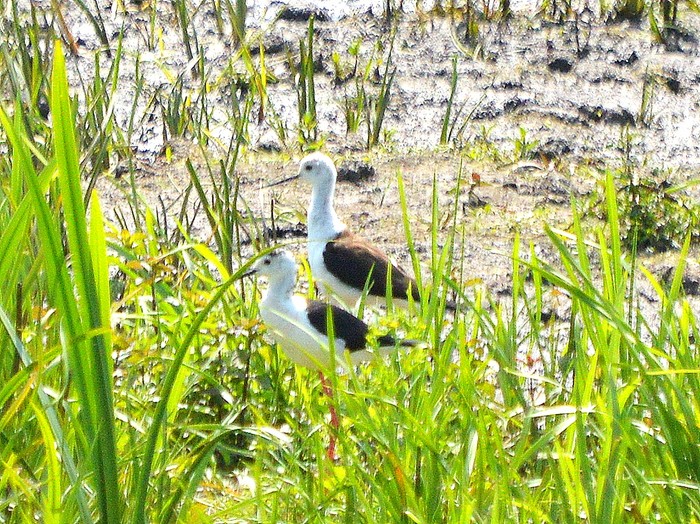 Long staying rares…
Pied-billed Grebe
Before heading into the meat of the week's happenings, we need to check in at Loch Feorlin, near Minard (Aygyll & Bute), and yes… the horny male Pied-billed Grebe was still there this week. Which is nice, not least for his Little Grebe mate.
Another week, another June record of Wilson's Petrel in recent days, albeit perhaps less unsurprising than the Scilly pelagic record of last week as this one was significantly further out to sea – noted from the RV Celtic Explorer on 17th some 136km south of Cape Clear.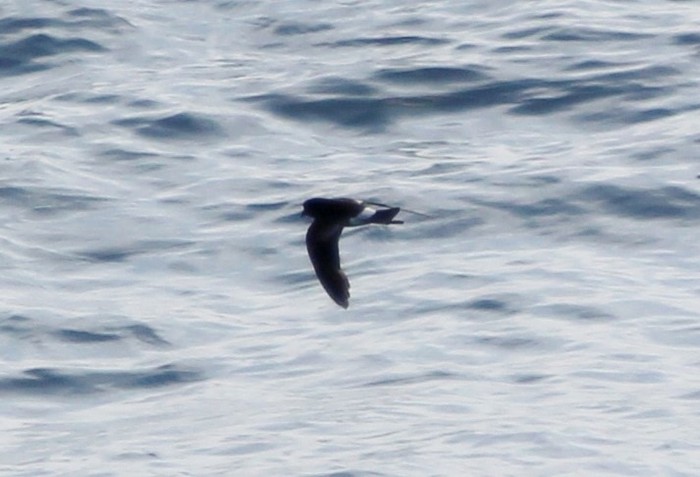 Other than that, seabirds… well, you'll need to wait a while yet before it all starts kicking off with them. This was a deathly Coleridge-quiet week for them with, Wilson's aside, just a couple of Balearic Shearwaters off Portland (Dorset) on 15th and another pair on 20th, a singleton from Gwennap Head (Cornwall) on 20th; and an early Cory's Shearwater off Lizard Point (Cornwall) on 19th with which to enliven proceedings.
No such peacefulness, however, in the marvellous pulsing wetland that's the Somerset Levels again this week. Watching from afar I am getting serious habitat envy now…
Still firmly ensconsed at Ham Wall RSPB this week was the male Little Bittern who remained there all week long. And he had company as, in the area, the long-staying Glossy Ibis this week (with two present on 19th) vied for attention with as many as five Cattle Egrets on 15th and at least 11 Great White Egrets on 18th, Night Heron on 19th, and a Purple Heron for good measure at Shapwick Heath on 15th.Not bad, not bad at all.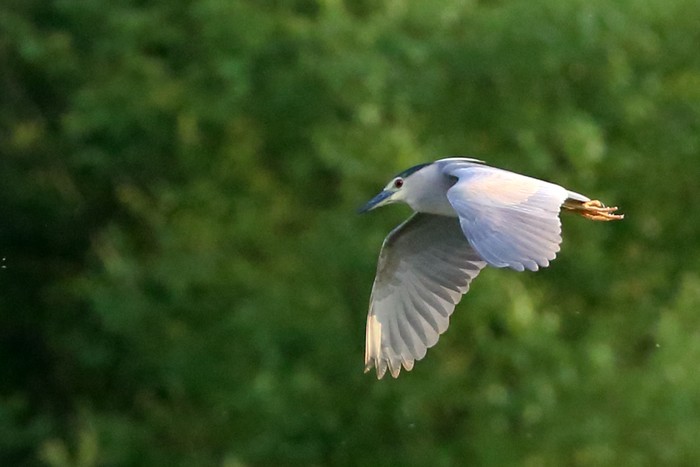 Some of the aforementioned featured elsewhere in the country – there is more to life than the Levels, though you'd be pressed to think so at times. We'll start with another Purple Heron on 14th at Potteric Carr YWT (South Yorkshire) and move, swiftly onwards, into Night Heron territory – the putative hoactli American individual remained at Dingle Gardens, Shrewsbury (Shropshire) until 16th, with new (and perhaps less contentious) birds seen on 18th-19th at Cosmeston Lakes CP (Glamorgan) and on the Rogerstown Estuary (Co.Dublin).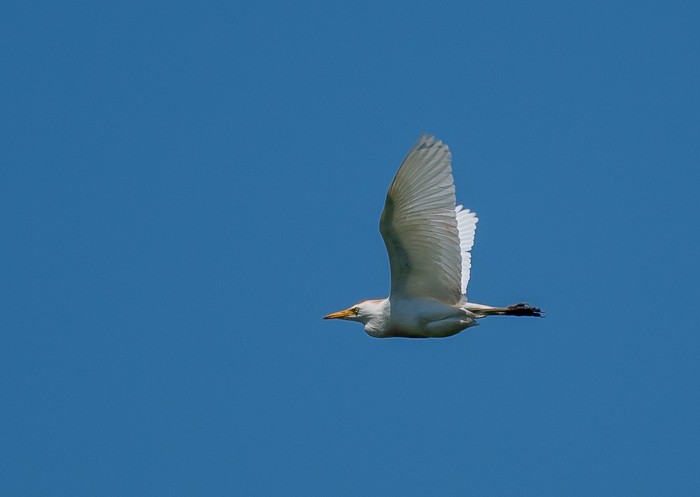 Returning then to Cattle Egrets and starting with the breeding pair at Burton Mere Wetlands RSPB (Cheshire) – all appears to be well with them, with periodic reports of the adults attending the young throughout the week. Elsewhere numbers remained, on the whole, fairly static albeit with some new locations accounting for some of the 23 individuals reported from 8 English and Welsh counties. Away from the egret-magnet that was Ham Wall RSPB, four birds were noted over Southend-on-Sea (Essex) in the evening of 17th, while three remained at South Huish Marsh (Devon) on 16th and two were still at Marshside RSPB (Lancashire) on 14th-16th, with a further duo at Slimbridge WWT (Gloucestershire) on 19th-20th.
Including the week's peak count from Somerset, Great White Egret numbers nudged up a little, with almost 30 birds logged throught the week. Away from Somerset, many of these were singletons scattered down the east side of the country from Loch of Strathbeg RSPB (Aberdeenshire) in the north to Trimley Marshes SWT (Suffolk) in the south, though a duo remained at Connah's Quay (Clwyd) on 16th and three were again in Hampshire at Romsey on 16th-17th.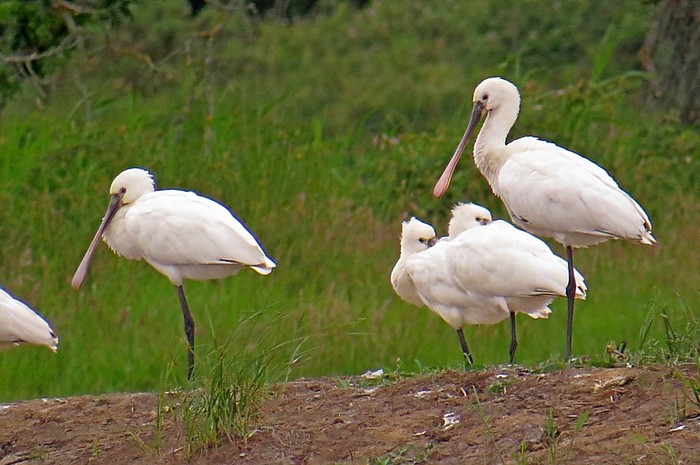 Two Glossy Ibis were seen in flight in Wiltshire on 19th, over Mere. And so we come to to Spoonbills, where again a small uplift in numbers occurred with around 60 birds noted this week from 15 English, Scottish and Welsh counties. Potter Heighham (Norfolk) once again had the lion's share with a peak count of 16 birds there on 14th. Elsewhere notable flockettes included five on Brownsea Island (Dorset) all week; five at Titchwell RSPB (Norfolk) on 14th; and four at Hollesley Marshes RSPB (Suffolk) on 17th and further quartets at Gibraltar Point NNR (Lincolnshire) on 20th and past Cley (Norfolk) in the evening of 20th also.
Last week's itchy-footed Common Crane accounted for a couple more east coast sightings this week, being seen on 16th again at Bempton Cliffs RSPB and Flamborough (East Yorkshire) and over Gibraltar Point NNR (Lincolnshire) again on 17th. A further bird was reported in Cornwall on 19th in a field near Lostwithiel.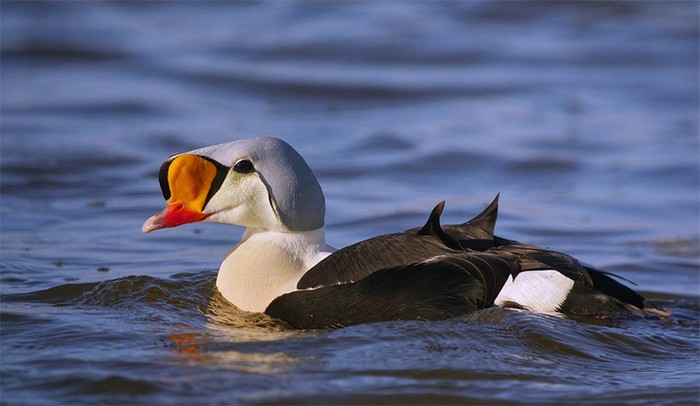 Deathly quiet times again this week on the shimmering duckpond that's our rare geese and duck summary – no new spatula-faces to report, so it's a quick dabble through the usual suspects of recent weeks: the drake Ferruginous Duck remained amongst its captive brethren at Washington WWT (Co.Durham) on 14th-16th, while in Scotland the drake Black Duck was still at Strontian (Highland) on 16th; the drake King Eider remained on the Ythan Estuary until 19th with a sortie to Blackdog on 20th; the drake Ring-necked Duck was still on Loch Finlaggen, Islay (Argyll & Bute) until 19th; while the female Surf Scoter lingered on Orkney, at Echna Loch, Burray all week.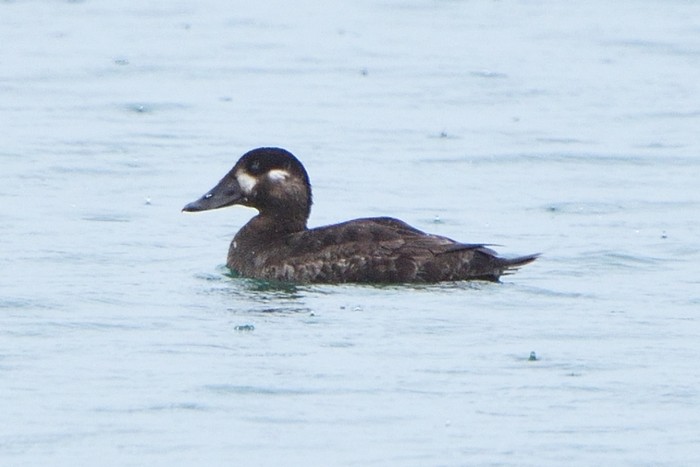 We'll kick of the shorebirds by revisiting last week's main talking point – this being Red-necked Phalaropes, with six individuals seen scattered around a variety of UK mainland sites. This week was a very different matter, with those birds evaporating entirely – and instead it was back to Shetland where two duos noted on 18th, off Noss and Mousa respectively, presumably owed their presence to the small local breeding population; before at the week's end one spent an hour or so in Nottinghamshire at Attenborough NR on 20th.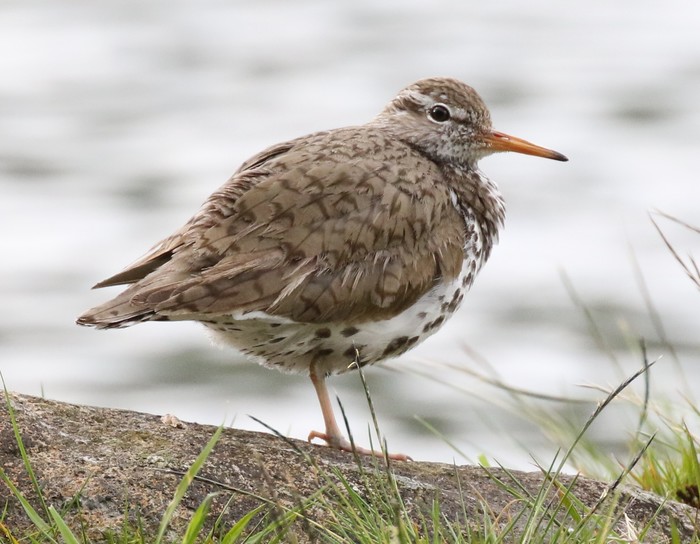 The settled Cumbrian adult Spotted Sandpiper remained at Buttermere this week, being present until 20th, while another adult was seen in Cleveland at Scaling Dam reservoir on 16th.
Further midsummer American wader action came in the form of a Buff-breasted Sandpiper in Dorset briefly on 15th at Lytchett Fields RSPB.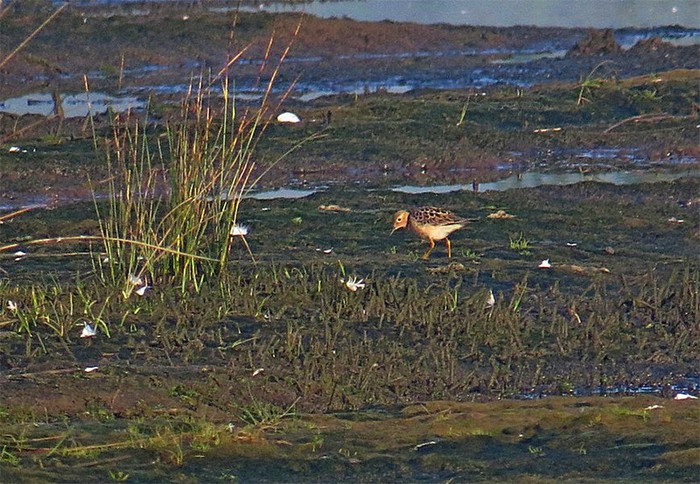 Which brings us to the last of the week's wader news, being less of a trip and more of a stumble of Dotterel - two birds seen on 14th in Cumbria at Hartsop.
A little more variety present this week amongst our gulls and terns, starting in Ireland with a first-summer Bonaparte's Gull in Co.Londonderry on the Bann Estuary on 15th-19th.
Further Irish variety came in the form of the first-summer Ring-billed Gull still at Lurgangreen (Co. Louth) on 17th, and an immature Sabine's Gull reported from Lough Swilly (Co.Donegal) on 18th.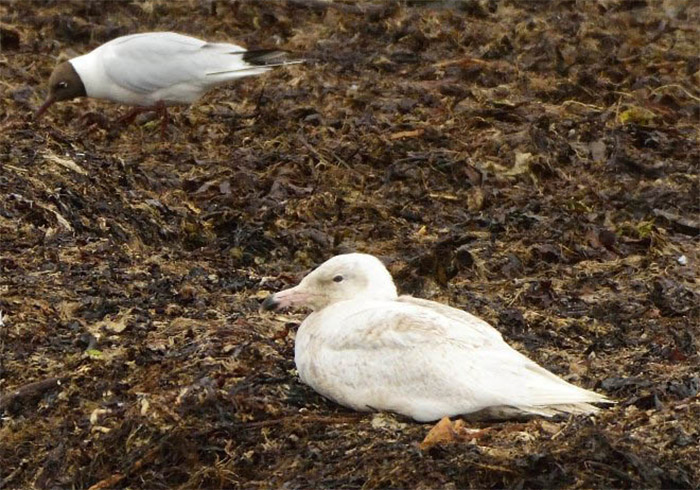 Our summer white-wingers remained fairly static, with similar single-figure numbers of both Glaucous and Iceland Gulls logged again this week: five Glaucous Gulls were noted, all in Scotland apart from the adult again at Tralee Bay Wetlands Centre (Co.Kerry) on 18th-19th; and only slightly more numerous were Iceland Gulls, with nine birds logged of which, once again, all were in Scotland with the exception of the settled juvenile in East Yorkshire at Hornsea Mere until 18th and a juvenile on 16th in Ireland at Gormanston (Co.Meath).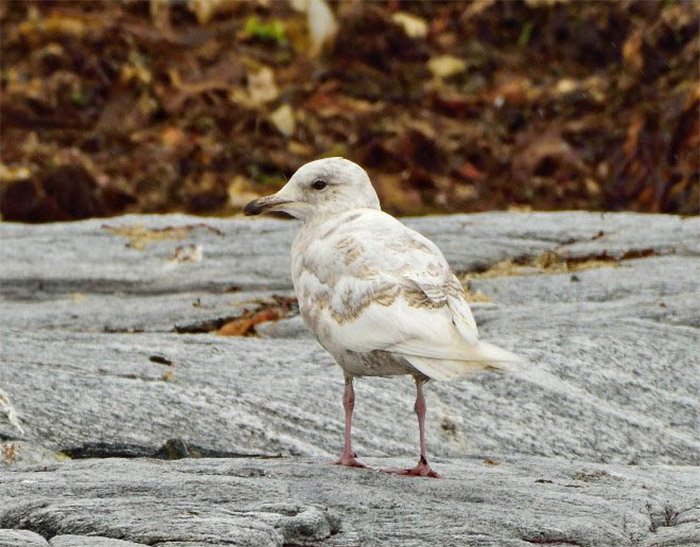 More seasonal was another adult White-winged Black Tern this week, a fine northerly discovery on Benbecula (Western Isles) on 19th at Loch Fada and, latterly, Coot Loch.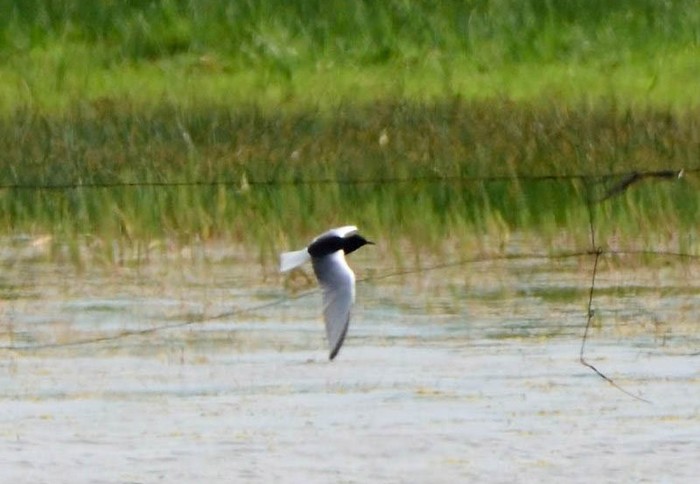 Equally seasonal, and always a tremendous big find, was the Caspian Tern at Holden Wood Reservoir (Lancashire) on 20th. A brief initial sighting, the bird fleetingly returned later in the day – and finally, in the evening, what one would assume had to be the same bird pitched down at Leighton Moss RSPB.
This week carried on where the last left off with a handful of settled Red-footed Falcons augmented by a scattering of new sightings. Still in situ, then, were the first-summer male at Frensham Common (Surrey) until 19th and the first-summer female in Somerset at Ham Wall RSPB until 19th also. Further records of this delightful little falcon trickled in almost daily as the week progressed: a male at Wellington (Somerset) on 14th; a female in Dorset at Morden Bog on 16th-18th; brief females on 15th at Caldwell (North Yorkshire) and on 16th at Breydon Water RSPB (Norfolk); a male on 17th at Somerleyton (Suffolk) was followed on 18th by another male in Cornwall at Wadebridge and a possible female in Hampshire at Romsey; and another male was briefly in Kent at Worth Marsh on 20th with a female at Fowlmere RSPB (Cambridgeshire) that evening also.
Away from Wykeham (North Yorkshire) where predictably another sighting came on 16th, Honey Buzzards were noted this week from just a handful of locations – at Leigh-on-Sea (Essex) on 17th; on 18th at Ramsley Reservoir (Derbyshire) and Dungeness (Kent); and on 19th at North Warren RSPB (Suffolk), with a further possible bird that day in Derbyshire at Tibshelf. On 20th one passed over Broadwater Warren RSPB (East Sussex).
An unconfirmed report of a Black Kite emerged from Cornwall, said to have been seen over St Buryan on 19th.
Somerset accounted for our Montagu's Harriers in recent days – a ringtail seen over Porlock Marsh and Hurlstone on 19th, and a first-summer male seen near Chilcombe early on 20th. Meanwhile Norfolk scored big with an immature White-tailed Eagle at Chedgrave on 17th, while the adult individual was seen once more on Unst over Baltasound (Shetland) on 20th. I just wish it would wander down to Whalsay and, specifically, the airspace over my house…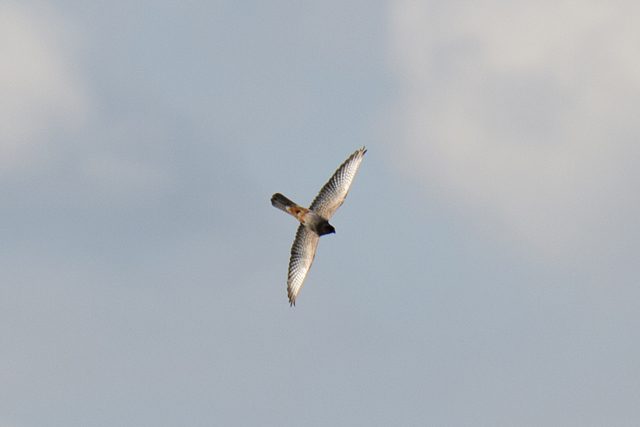 Which brings us neatly to wishful thinking and what might have been…
It almost felt, briefly this week, like I was writing the headlines when last week's wishful thinking (about the small flock of Griffon Vultures in the Netherlands at Stedum, Groningen maybe taking advantage of the burgeoning thermals to soar over the English Channel) seemed to have come true on 15th when news emerged of an individual reportedly photographed by a non-birder the previous day over Bishop's Itchington (Warwickshire). Needless to say, the report was couched with caveats and, sure enough, within no time was retracted – seemingly a bit of a wind-up between birders that snowballed quickly into the national news.
It's easy to be dismissive of this sort of jiggery-pokery, but one of these days a Griffon Vulture or two really will make it here. Heaven knows Lammergeier managed it last year, and with recent records of Short-toed Eagle too the old presumption that the English Channel posed an insurmountable barrier to rare raptors and vultures is manifestly nonsense.
And so we come, neatly, to the perennially knotty problem of Booted Eagles… Surely eminently capable of reaching our shores for all their migratory detours suggest they're deeply hydrophobic, but never quite making the grade – dogged, not least, by a singular failure amongst their observers to get the photographic evidence that helps them to clear the very first hurdle – namely that the bird in question isn't a Common Buzzard… Mind you, even once that not inconsiderable rubicon has been crossed there's still the small matter of negotiating the requisite committee(s) to rubber stamp the bird's legitimacy – step forward the ill-fated wandering bird that lobbed around Britain and Ireland between March 1999 and June 2000 (ironically crossing big bodies of water in the meantime) and ended up with BOURC, IRBC and NIBARC all deciding it didn't cut the mustard for Category A.
They've become something of a fixture in the summer news headlines ever since, and this week was to prove no exception – a possible dark morph was seen for 15 minutes between Sutton Benger and Christian Malford (Wiltshire) on 15th. In the absence of a photo, or any further sightings, we can assume this is another possible record that disappears into the vortex. One of these days, however, one will be seen coming in off the sea at a suitable location, in the right weather conditions, photographed to within an inch of its life, and we'll finally be able to move on…
A scatter of Bee-eaters were seen and heard this week, as colourful as that ill-advised Hawaiian shirt you wore for the barbecue last weekend (no? Just me?) and as welcome as the cold beer you had in your hand at the time. All involved fly-over individuals – on 15th at Durdle Door (Dorset) and Foreness Point (Kent); at Dungeness (Kent) on 17th; and in Hampshire at South Warnborough on 19th.
The northern isles had a small arrival of Woodchat Shrikes on 16th, with Orkney and Shetland claiming one apiece – on Sanday and Fair Isle respectively. News also emerged of one 'recently' on Lundy though, at the time of writing, I couldn't be any more vague about the details of that if I possibly tried…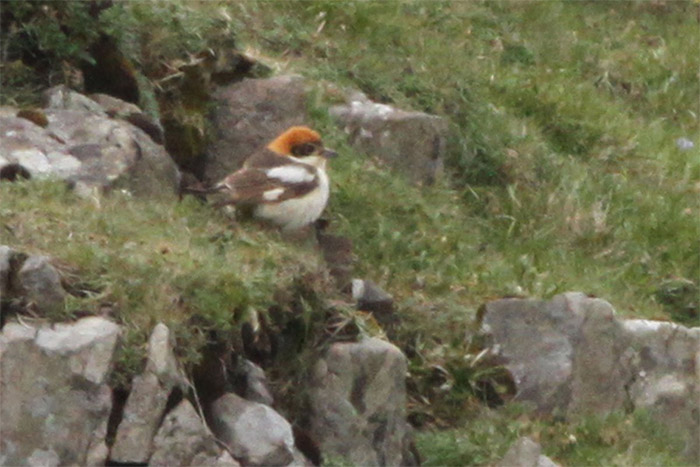 However, we have a definite trio of Red-backed Shrikes this week – one at Lamlash on Arran (Clyde) on 16th, with a male also that day and the next at Blakehill Farm NR (Wiltshire); and a female on 18th at Bempton Cliffs RSPB (East Yorkshire).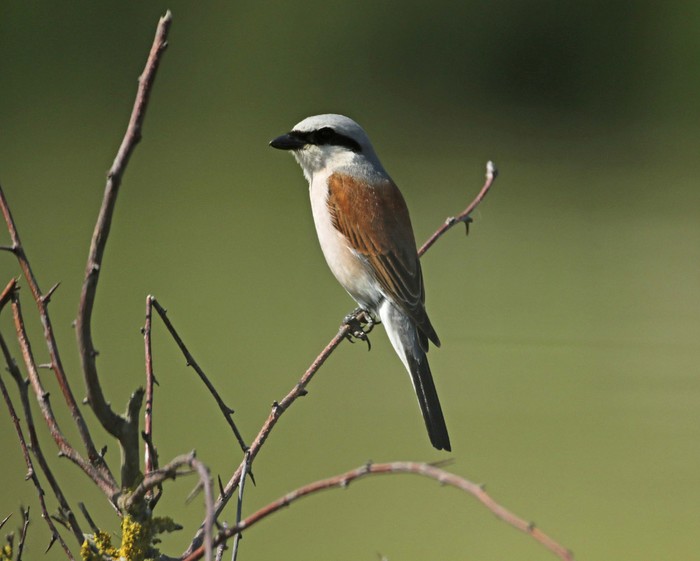 The female or first-summer male Rose-coloured Starling remained in Co.Durham at Stanhope on 14th-15th.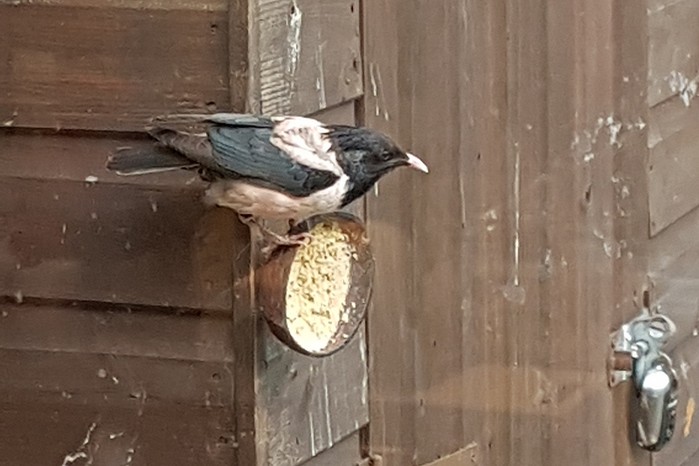 Down to Cornwall next for a Red-rumped Swallow at Ponsongath on 17th – a brief diversion before we plunge into the summer singing warblers…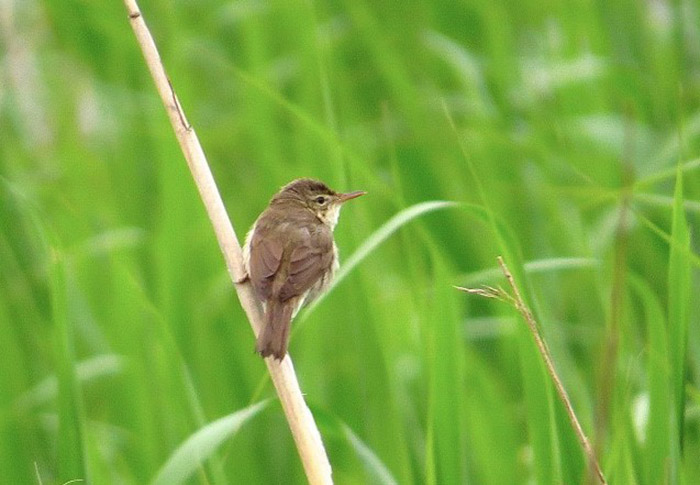 Still heading the pack we start in Cheshire where, at Kelsall, the Iberian Chiffchaff remained on territory all week long. Not a million miles away in the county Siddick Ponds NR hosted another rare songster – a Blyth's Reed Warbler on 14th-15th.
The latter was all-too-brief, but meanwhile at Bowesfield Marsh (Cleveland) the singing Marsh Warbler continued belting out choons all week long. Further Marshes were noted on Foula (Shetland) still on 14th, with two birds there that day; singing on Fair Isle on 17th-18th; at Minsmere RSPB (Suffolk) on 17th; and singing at Sheringham (Norfolk) on 19th.
A Greenish Warbler was found in song on Colonsay at Loch Turraman (Argyll & Bute) on 15th, with another seen in Suffolk on 20th at Landguard NR. Meanwhile at Nigg Bay (Highland) the singing Icterine Warbler remained present until 19th, and further Icterines were on Foula on 14th and singing on Fair Isle on 16th-18th.
East Anglia laid claim to the week's Savi's Warblers this week – one at Minsmere RSPB (Suffolk) still on 15th was joined by a second individual on 20th; one remained at Hickling Broad (Norfolk) again on 16th-18th; while on 18th one was again heard at Wicken Fen NT (Cambridgeshire).
A probable Melodious Warbler was reported lurking in the sallows at Marazion RSPB (Cornwall) on 17th.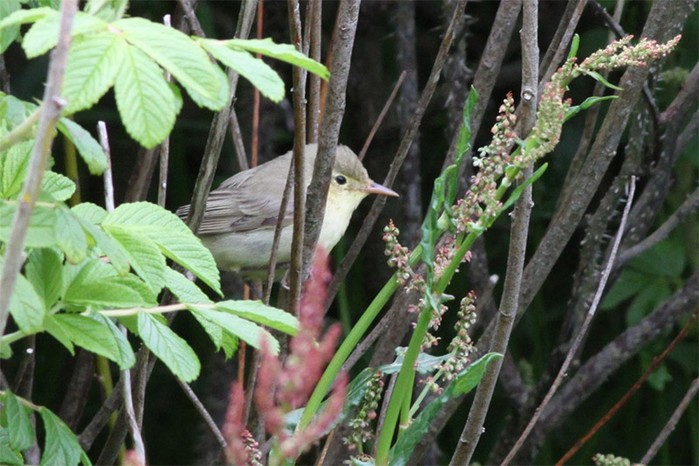 A handful of male Common Rosefinches were seen this week – a male at Loch Crinnan (Argyll & Bute) on 15th was followed by a singing individual in East Yorkshire on 18th at Buckton, and two singing birds on Unst (Shetland) at Halligarth that day also. The week ended with a singing individual in gardens at Southwell on Portland (Dorset) on 20th.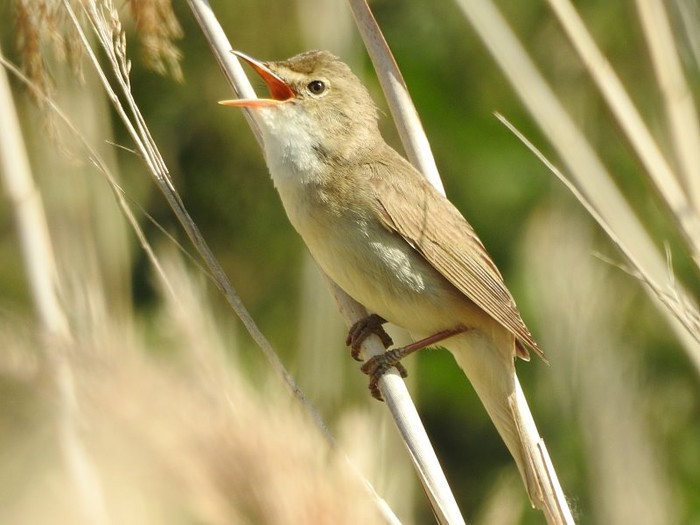 Three Serins were noted – once again, one on Portland (Dorset) at Southwell on 15th followed by single birds on 17th at Baltimore (Co.Cork) and on 19th in Suffolk at Landguard NR.
The week finishes with something of a Fair Isle flourish – a cracking male Rustic Bunting found on there on 14th – a fine bird for Mark Golley to put in his "what I did on my holidays" write-up next week!
What Mark really wanted to write about, however, was the bunting that lurks on the edge of British birder's consciousness and, surely, will make it here sooner rather than later – and nobody would bet against Fair Isle in June being the place our first Grey-necked Bunting pitches up. The honours, however, went this week to Hallige Hooge, Sleeswijk-Holstein, where Germany's third record was found on 14th.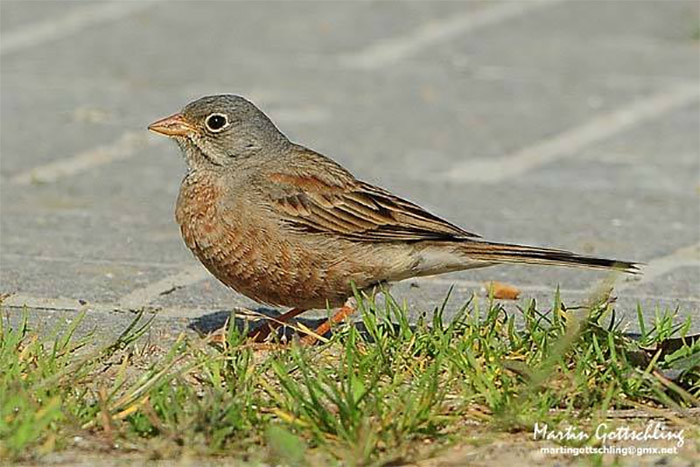 In something of a pattern, a Black-headed Bunting on the Hel Peninsula at Jastarnia on 14th was Poland's third record of the species.
Norway went one better on 19th-20th with a Trumpeter Finch at Breidvik, Hordaland, only the second national record.
Further afield, a Swinhoe's Petrel off Eilat (Israel) on 14th was the eighth national record for the species. We're really no nearer to establishing what these persistent Atlantic and Mediterranean records of Swinhoe's are actually doing here, so very far away from the main breeding grounds in the NW Pacific. There's still a nagging feeling, reinforced by the periodic discovery of singing birds (Fair Isle springs to mind, once more) that somewhere there's a remote, small, pioneering satellite colony…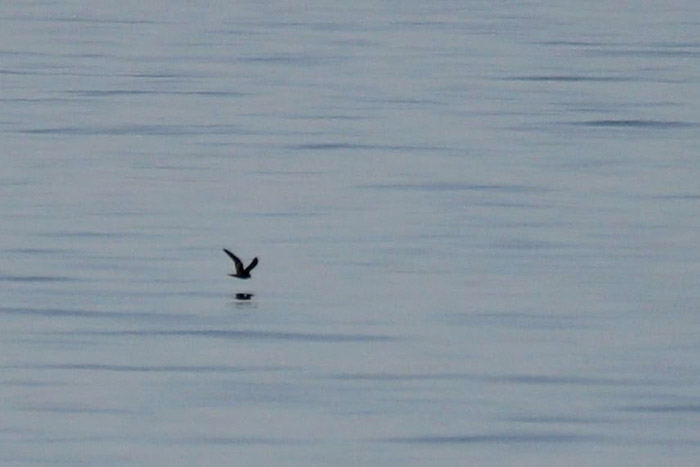 Sticking for a moment with the seabirds, lingering rarities from last week included the Black-browed Albatross in Germany at Sylt, Schleswig-Holstein until 19th, and the maxima Royal Tern still (annoyingly) in France at Saint-Brieuc in Brittany until 17th.
France accounts for the week's other big news – a Rüppell's Vulture on 19th at Col du Soulor in the Pyrenees-Atlantiques.
And that's the end of another Rarity Round-Up. Quiet times, on the whole, I'm sure we'll all agree (how quickly we become complacent about the likes of Elegant Tern…) and, as June wanes, the prospect of a late spring screamer begins to fade a little too…
Or at least, that's how it feels as we go to press on midsummer's day. (Tomorrow you can start shaking your head ruefully in the evenings, and take to mournfully announcing that winter's coming – the nights are drawing in…)
Last week's comfortable predictions of more Red-footed Falcons and maybe another Black-headed Bunting were, if I'm honest, fairly low-hanging fruit as predictions go. Easy pickings, even. My longer shot rare waders failed to oblige, presumably as I've angered the birding gods by flirting shamelessly with orchids rather than rare birds (mostly) this past year. Maybe now I've got a couple of 2017 Round-Ups under my belt I can predict a biggy for the coming days.
Cos it's not too late after all. The big one, as the old birders say, travels late and alone. While the smart money would probably be on rare waders and terns in the coming days, a glance at the past promises rarer and richer fare than them: how's about the likes of White-throated Robin (Calf of Man (Isle of Man), 22nd June 1983) or Rüppell's Warbler (Aberdaron (Gwynedd), 21st June 1995)? Both lovely, heart-stopping birds…
Or, in an appearance sure to thrill us all and none more so than my colleague at RBA Towers, Mr Golley, as he picks up the Round-Up reins once more, how about a lysergically colourful Blue-cheeked Bee-eater? Two of our ten British records owe to the coming days – one at Needs Ore (Hampshire) on 21st June 2009, and the other back on 22nd June 1951 on St Agnes (Scilly). So it's prime time for them, and who wouldn't welcome another of these gorgeous creatures?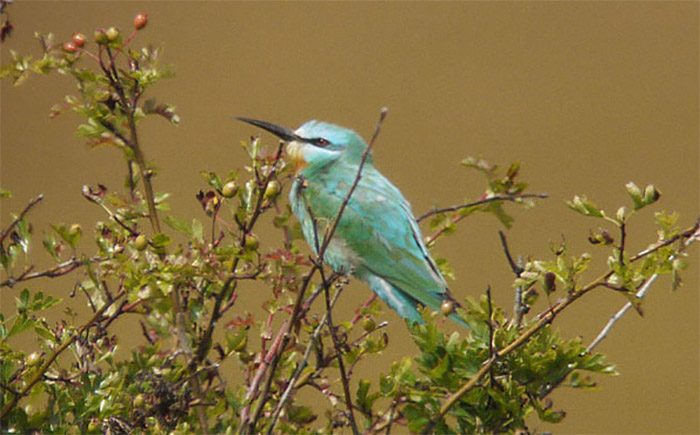 Jon Dunn
21 June 2017
Share this story
Tweet


Many thanks to all contributors for their photos and videos this week.
Paul Hackett, Richard Stonier, Adam Mcpherson, Steven Bunn, Richard Brown / Skokholm Bird Observatory, Dennis Morrison, Martin Peake, John Nadin, Niall Keogh, Robert Cox, Colin Harvey, Ian Ballam, Ian Cunningham, Brian Iddon, Steve Stansfield / Western Isles Wildlife, James Sellen, David Parnaby / Fair Isle Bird Observatory, Jonathan Mercer, Lesley Panton, Roy Atkins, Graham Bell, Martin Gottschling, Eirik Adolfsen, Noam Weiss, Murray Wright,