Dick Filby - founder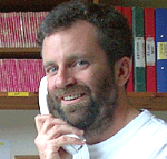 Dick founded Rare Bird Alert back in 1991, the service launching just after he returned from his regular October trip to the Scilly Isles. His birding passion had started much earlier, before he went to school, and the earliest 'twitch' he can recall was being called to the kitchen window to see a Green Woodpecker. That was in the early 1960's and it was not long before he was birding a local patch, Nonsuch Park in Surrey. Horizons broadened rapidly, initially to Beddington Sewage Farm, the Staines reservoirs, then Pagham Harbour and Selsey Bill. 'ere long he was hitchhiking across the UK in his early teens, and since then he has spent much of his life birding in the UK and abroad. In the UK he has especially enjoyed organising rapid twitches to some of the more remote British islands, including Lundy, for the Ancient Murrelet, and Sula Sgeir for the Black-browed Albatross. Dick has travelled extensively throughout the world, initially to Europe as a teenager, and soon after on a mega overland trip to India via Iran and Afghanistan. That turned out to be an 8-month birding trip, but the VW didn't make it back to the UK. He has now birded on all seven continents, often as a tour-leader for WildWings. Back home he still very much enjoys birding in Britain especially in east Norfolk, and without fail on the Scilly Isles every October, from where he relays all the latest news directly to the RBA newsdesk and helps organise 'off-island' twitches.
Birdnews
Chris Batty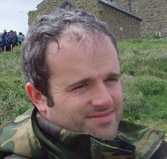 Chris Batty has developed a diverse interest in birds from an early age. As well as a natural enthusiasm for twitching and finding rarities he is a ringer and local bird recorder for the Fylde, Lancashire where a lifetime's local birding was rewarded with his discovery of Britain's third Great Knot on his childhood patch. Chris's familiarity with the birding scene and exhaustive knowledge of bird identification was recognised by his election to the British Birds Rarities Committee in 2007 on which has now served for twelve years. Although having travelling extensively throughout much of the Western Palearctic Chris is now more often found closer to home studying bird migration through automated sound recordings or entering mystery bird competitions. Since joining the RBA team in 1997 Chris has graduated in ecology, completed a further degree in education and has worked for the RSPB in both public affairs and species protection.
Stuart Piner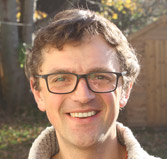 Stuart began birding as a small boy, firstly making regular visits to Leighton Moss RSPB with his father, before becoming an obsessive local patcher at a disused sand quarry near to his Lancashire home. It didn't take long for Stuart to catch the twitching bug, and by his mid-teens he was travelling beyond the confines of his home county in the pursuit of rarities; by late 2018 he had listed 519 species in Britain and Ireland and amassed a vast amount of knowledge about birding sites and the British birding and twitching scene. Aside from a three year spell living in Norfolk whilst studying Ecology at University of East Anglia, Stuart has been based in Lancashire his entire life, where he spent much of his twenties searching for rarities along the Fylde coast; he summarises this quest as a monotonous stream of disappointment punctuated by very occasional blips of joy and success! Stuart also birded extensively across the Western Palaearctic and beyond, before the arrival of his two young children put a stop to such gallivanting.
Will Soar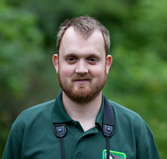 Will joined the RBA birdnews team in 2007, shortly after gaining an Environmental Sciences degree at the University of East Anglia, Norwich. He caught the birding, and later the twitching, bug in his home county of Derbyshire, but has now been a Norfolk resident for over 15 years. He has travelled extensively throughout the Western Palearctic, with recent forays further afield into Asia, searching for all forms of wildlife.
David Campbell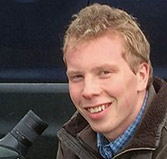 Originating from the Surrey fringes of London, David started birding his local parks at the age of seven before advancing his knowledge at local reservoirs, sewage works and sand pits. In 2016, he served as Assistant Warden at Dungeness Bird Observatory and a year later he was drawn back to the coast to live in Worthing, West Sussex. When not seawatching, ringing and otherwise scouring his local area, he's probably twitching across Britain or venturing elsewhere in the Western Palearctic. As well as being the London Bird Club's Surrey Recorder, David sits on the county records committees for both Sussex and Surrey.
Administration and customer support
Brian Egan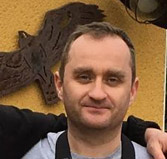 Brian moved from Tipperary in the Republic of Ireland to study at the University of Hertfordshire in 1997. Graduating with honours in Environmental Science his degree brought him into contact with birding for the first time and it wasn't long before he had 'caught the bug'. Brian is one of the longest serving team members having worked at RBA since 2001. He is responsible for the day-to-day running of Rare Bird Alert and is the main point of contact for all customer and account related queries as well as technical support and also advertising and media enquiries.
Pete Hayman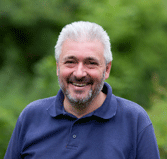 Pete is originally from Kent but has been living and birding in Norfolk for nearly 30 years now. Before working at RBA, he worked in conservation, particularly in Breckland where he spent ten summers working on the RSPB's Stone Curlew project. Pete has been a keen birder all his life and has travelled widely to see birds both in Britain and abroad, although, more recently, he has been concentrating on birding nearer his home in Norwich. He provides a vital support role at RBA, covering customer care and occasionally works on the birdnews desk.